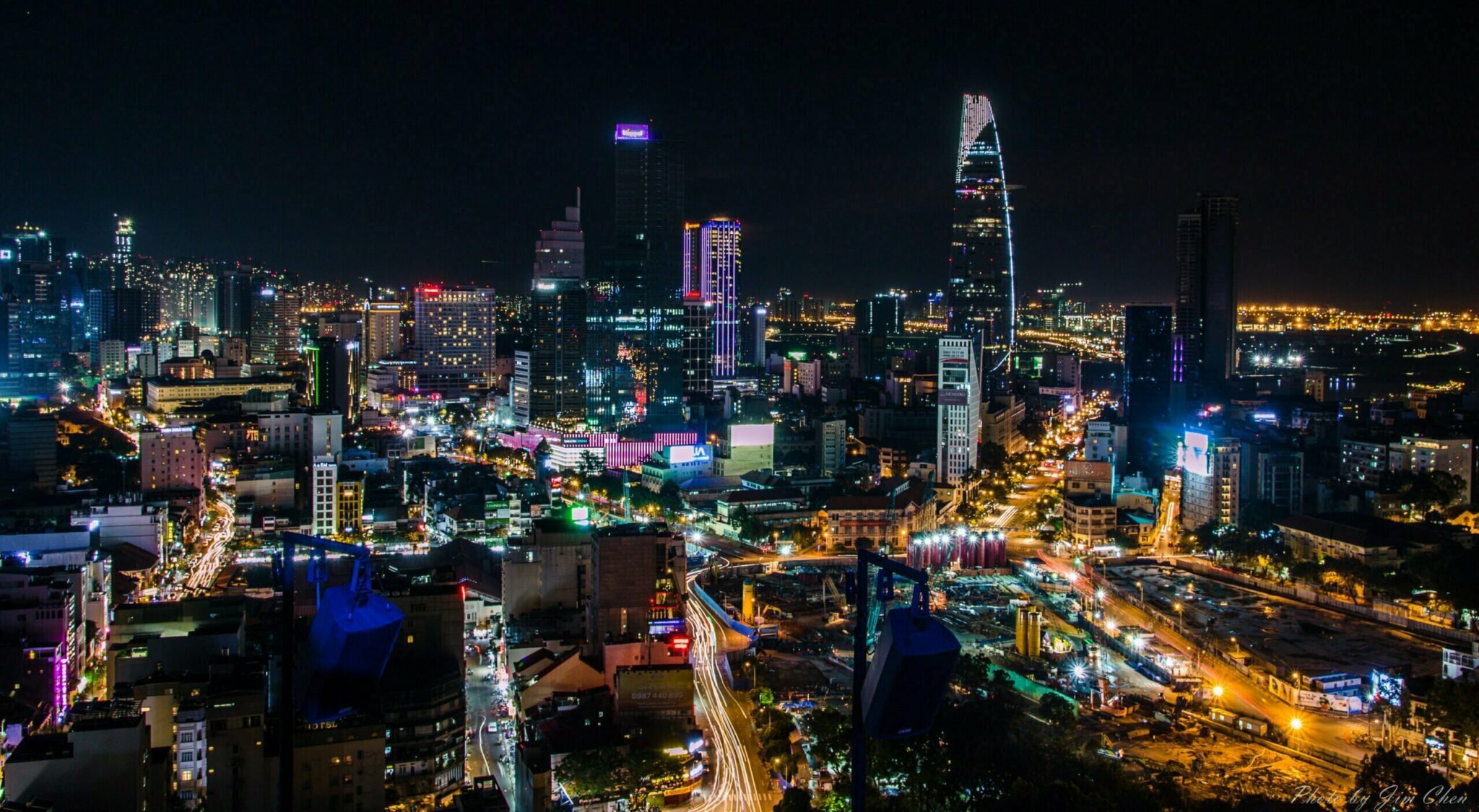 Anything can happen in Saigon, and the outdoor wedding of your dream is no exception. It is a city of wonders, beautiful and lovely people, fascinating stories and constant vibrancy from the early mornings to exciting night life. There is something unspeakable about this city that simply just make people fall in love with. It could be the rising skyscrapers lighting up the sky, the aesthetic vibes of the parts from previous eras, or the friendly neighborhood of adorable Saigoners.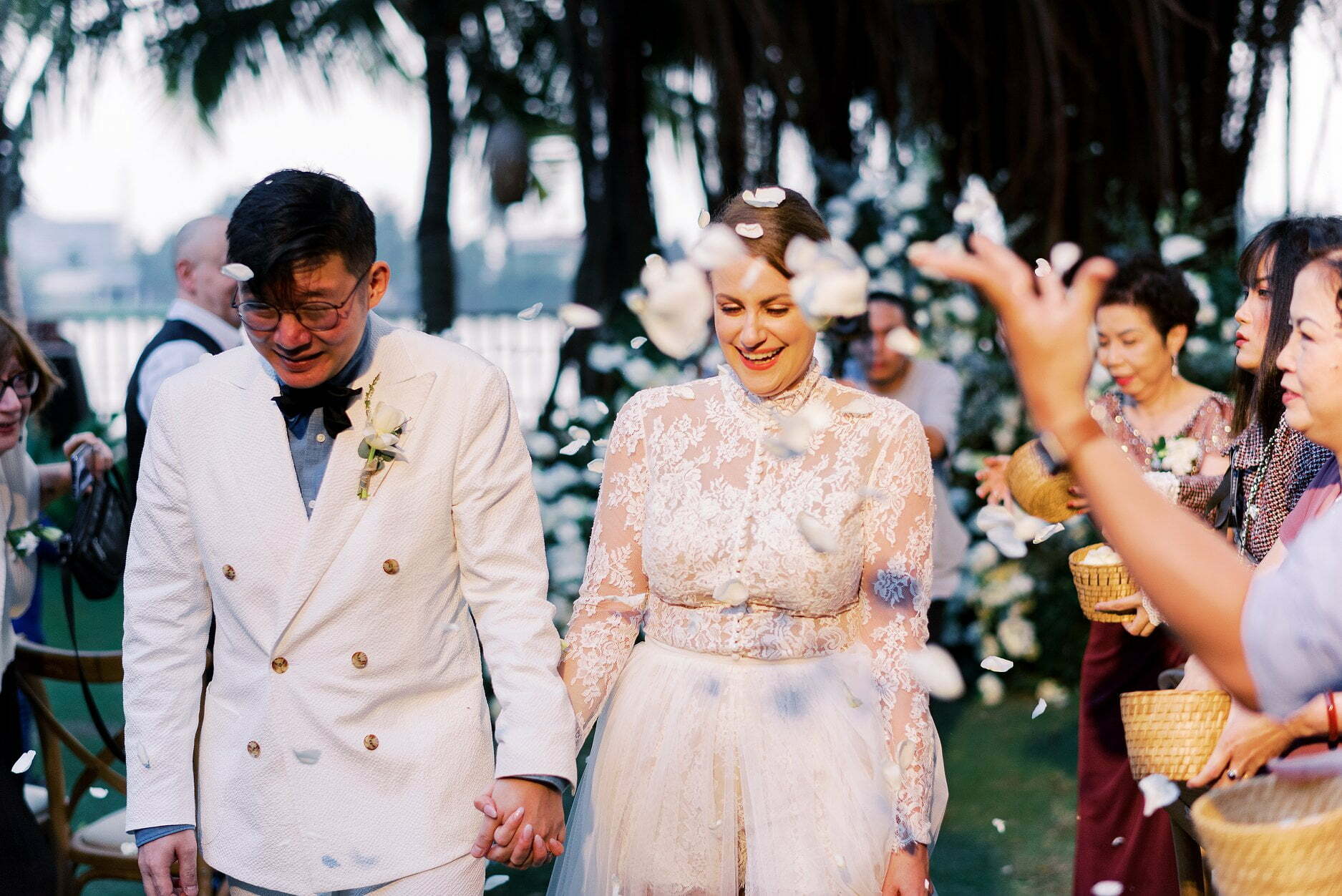 With the pandemic essentially a thing of the past, couples are aggressively looking to hold their long-expected weddings. How do you like the sound of a scenic, green outdoor ambience for your wedding? Today, let The Planners showcase some of the most ideal venues to hold an outdoor wedding in this city. Let's jump to it!
1. Dreamy outdoor weddings at An Lam Retreats Saigon River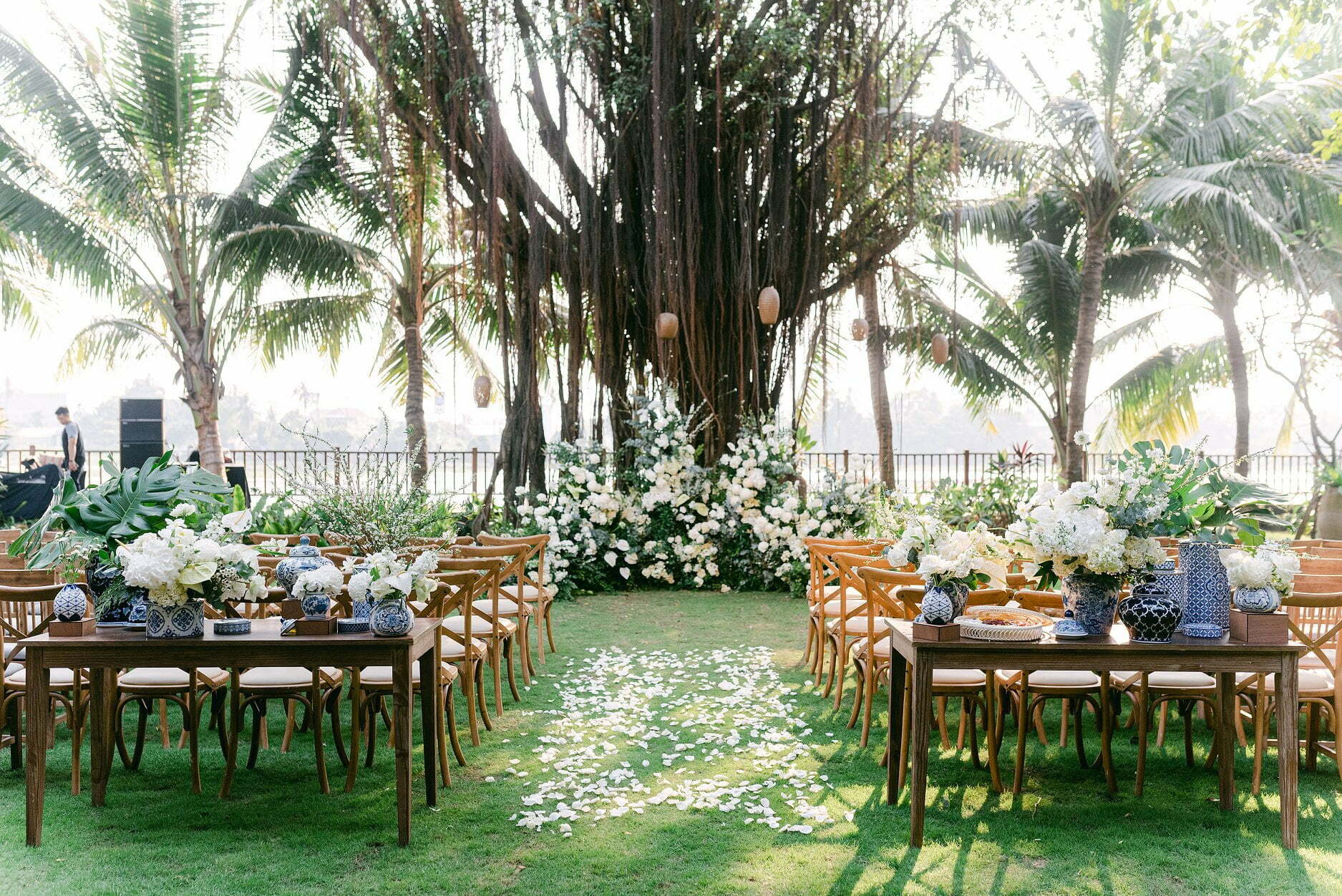 We shall begin with An Lam Retreats, one of the most versatile venues in terms of ambience and wedding functions. Situated by the shore of Sai Gon River, An Lam Retreats is surrounded by lush greenery which provides a unique wedding experience.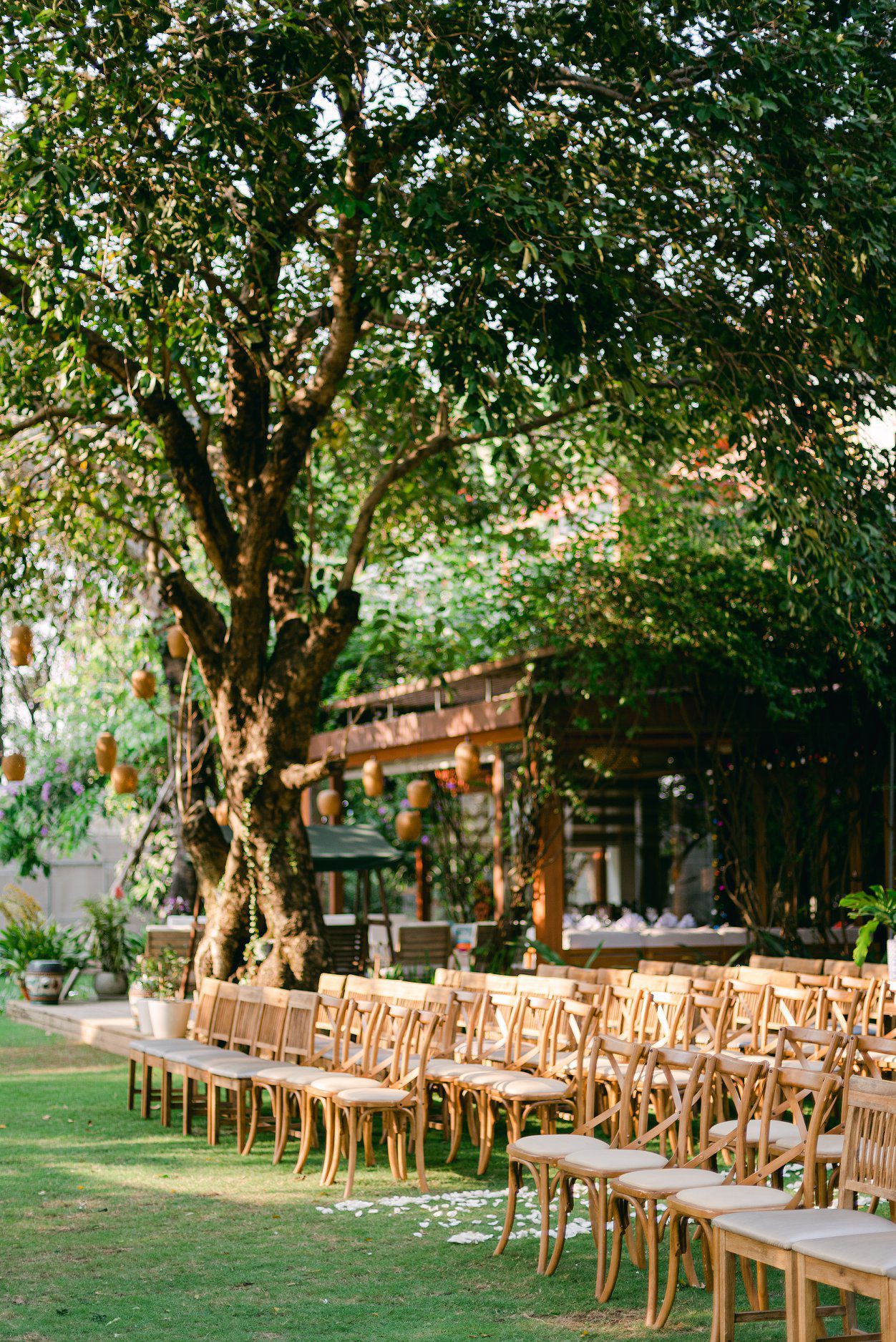 It integrates barefoot luxury and rustic-chic vibe to fabricate scenic areas capable of hosting ceremonies, dinners and parties.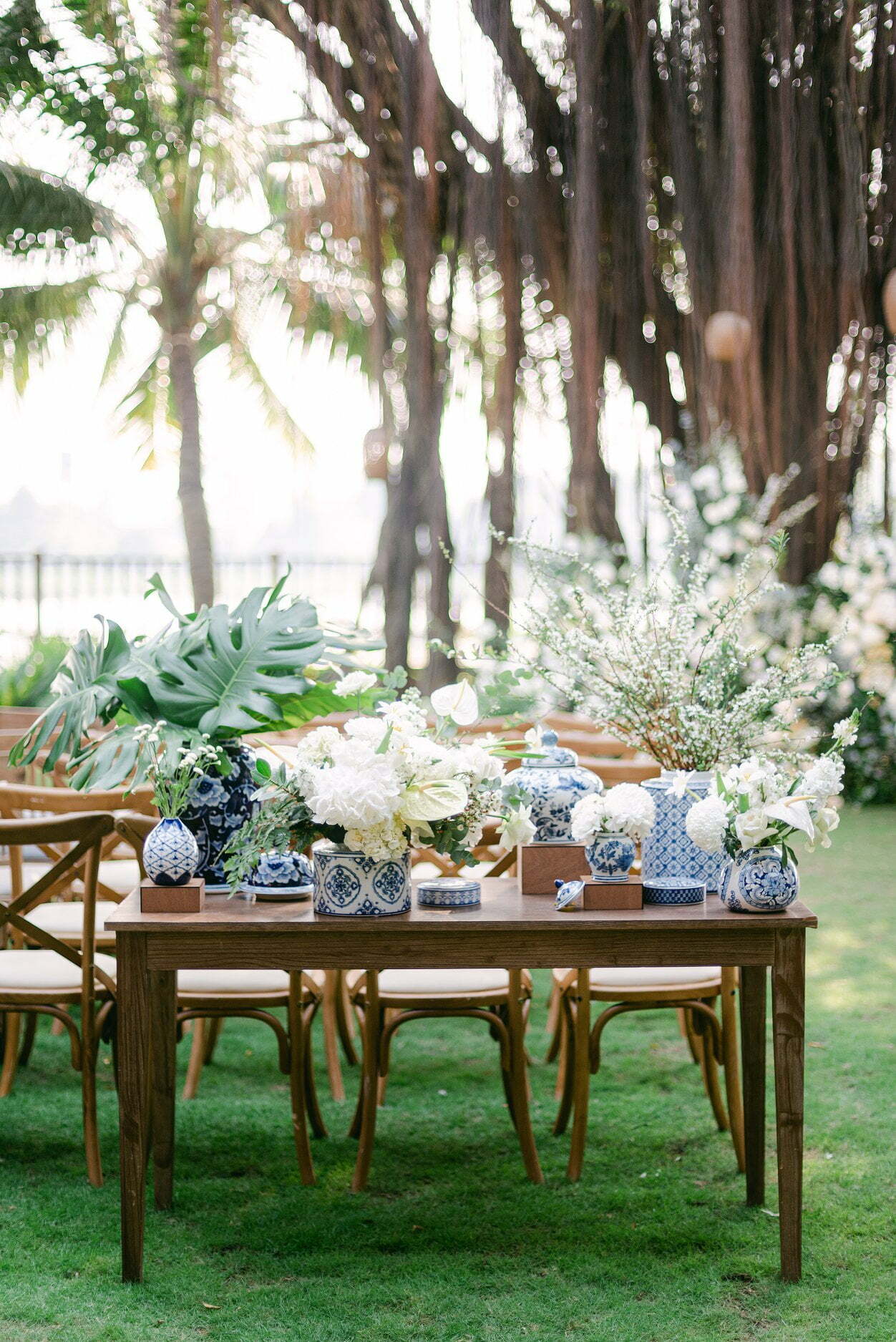 An Lam Retreats' ballroom is in fact an open space lying right by its garden, allowing easy access to the outer area and vice-versa.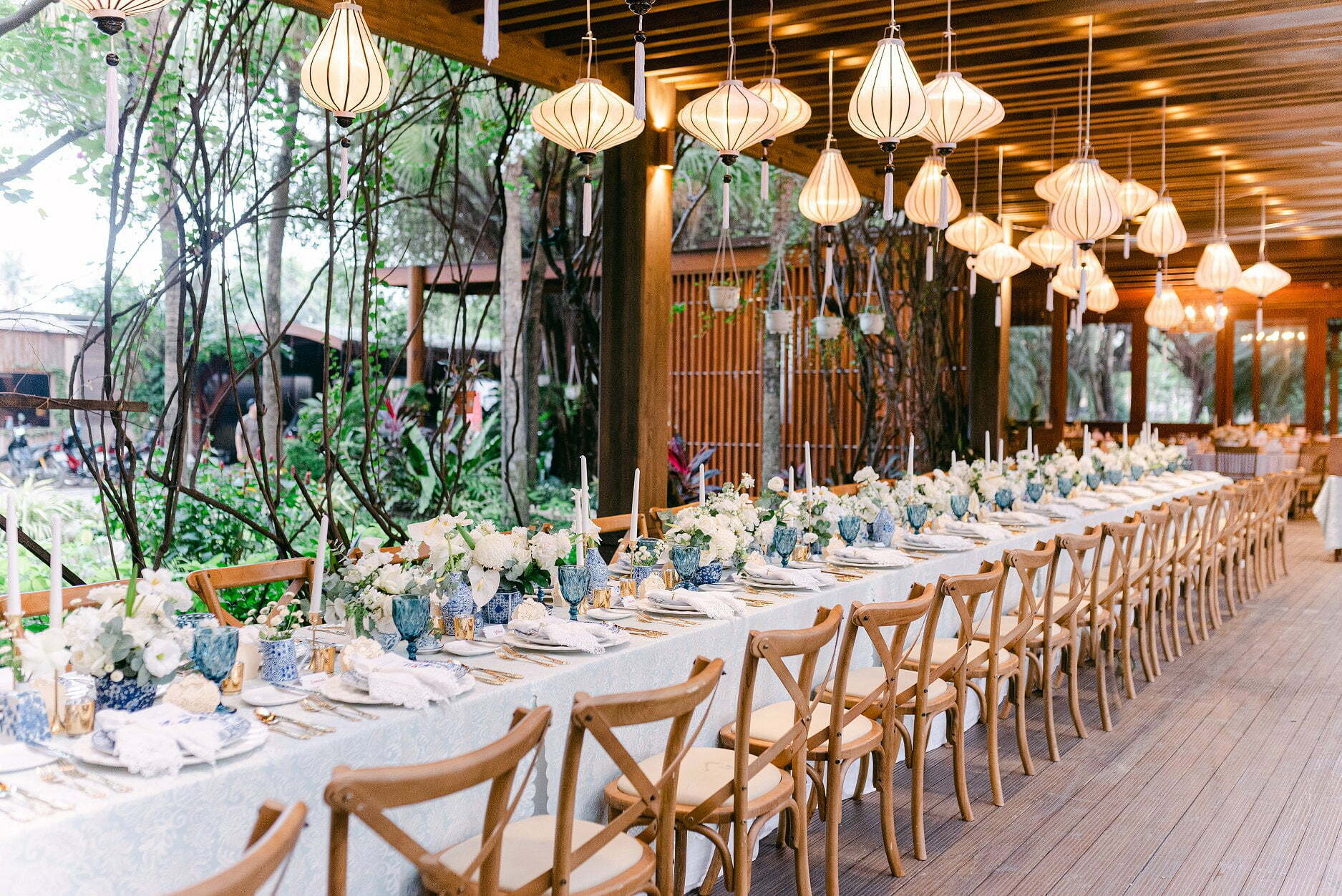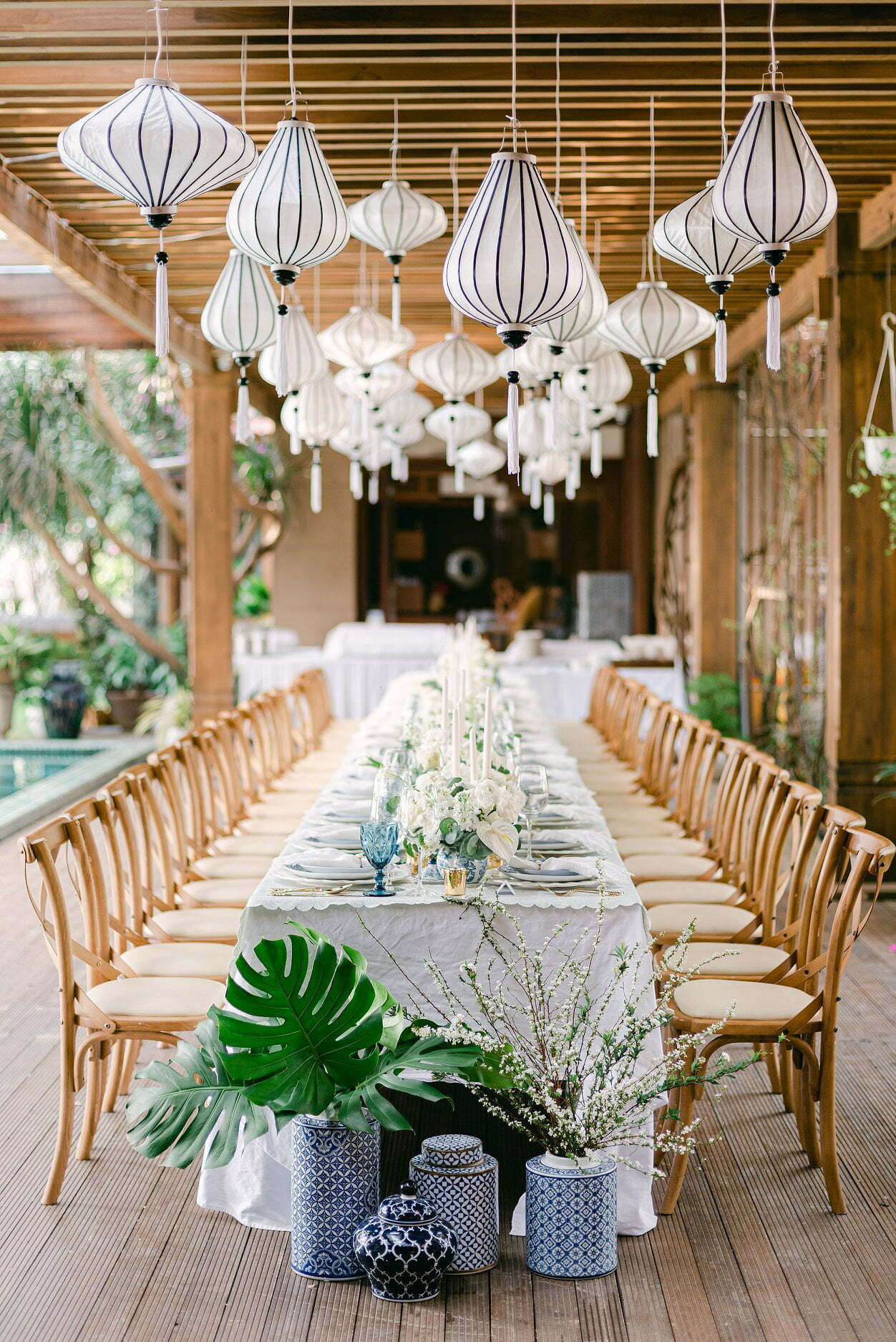 An Lam Retreat's capacity is up to 120 guests for both its indoor and outdoor venues. For exclusive and intimate functions, the pool-side area is ideal for about 80 guests.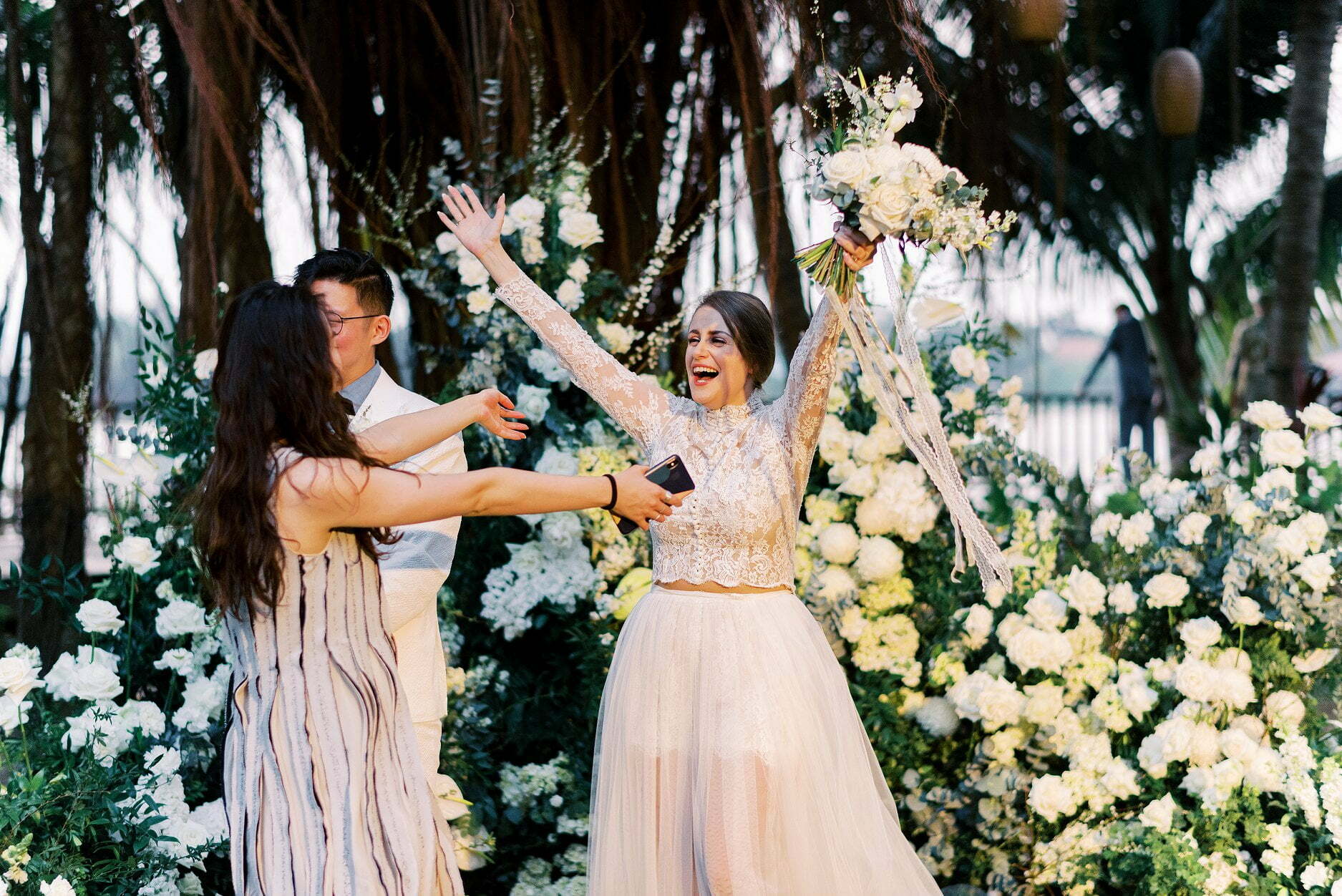 Eastern Breeze
Linh & Sarah's wedding, "Eastern Breeze", was an impressive combination of Eastern and Western charms. An Lam Retreats Saigon River's rustic yet bespoke ambience gave us so much room for creativity!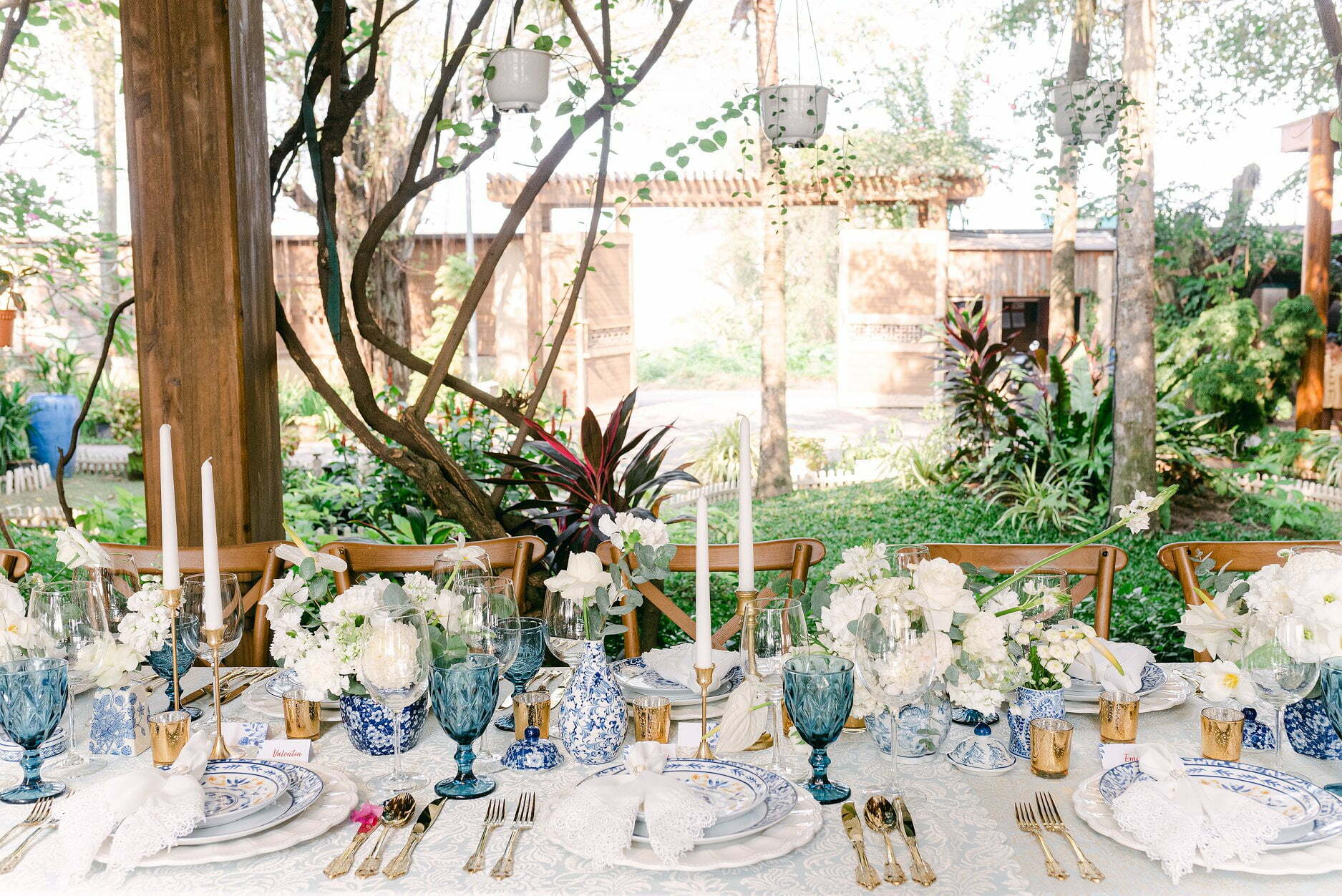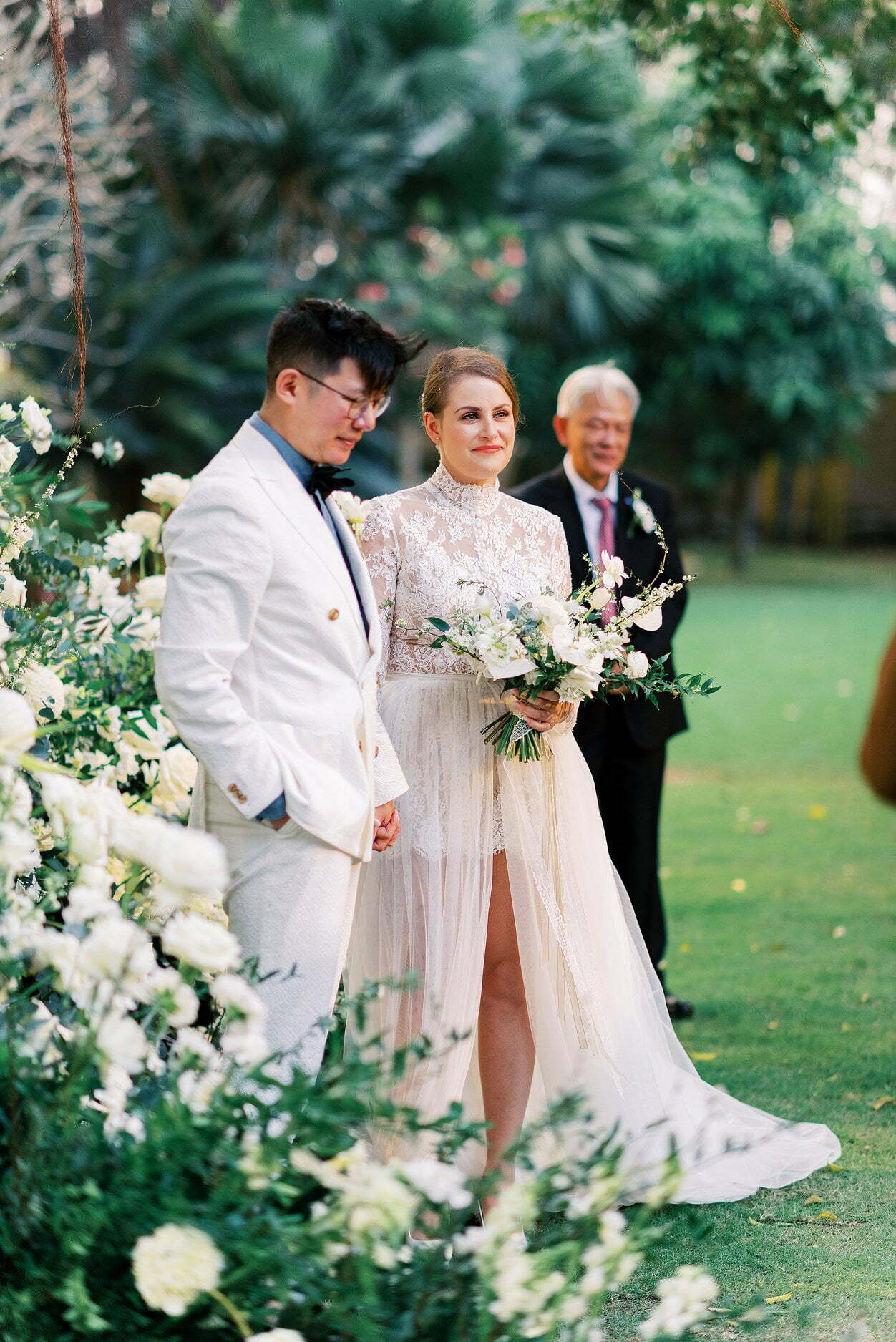 2. Hotel Nikko Saigon – a unique garden venue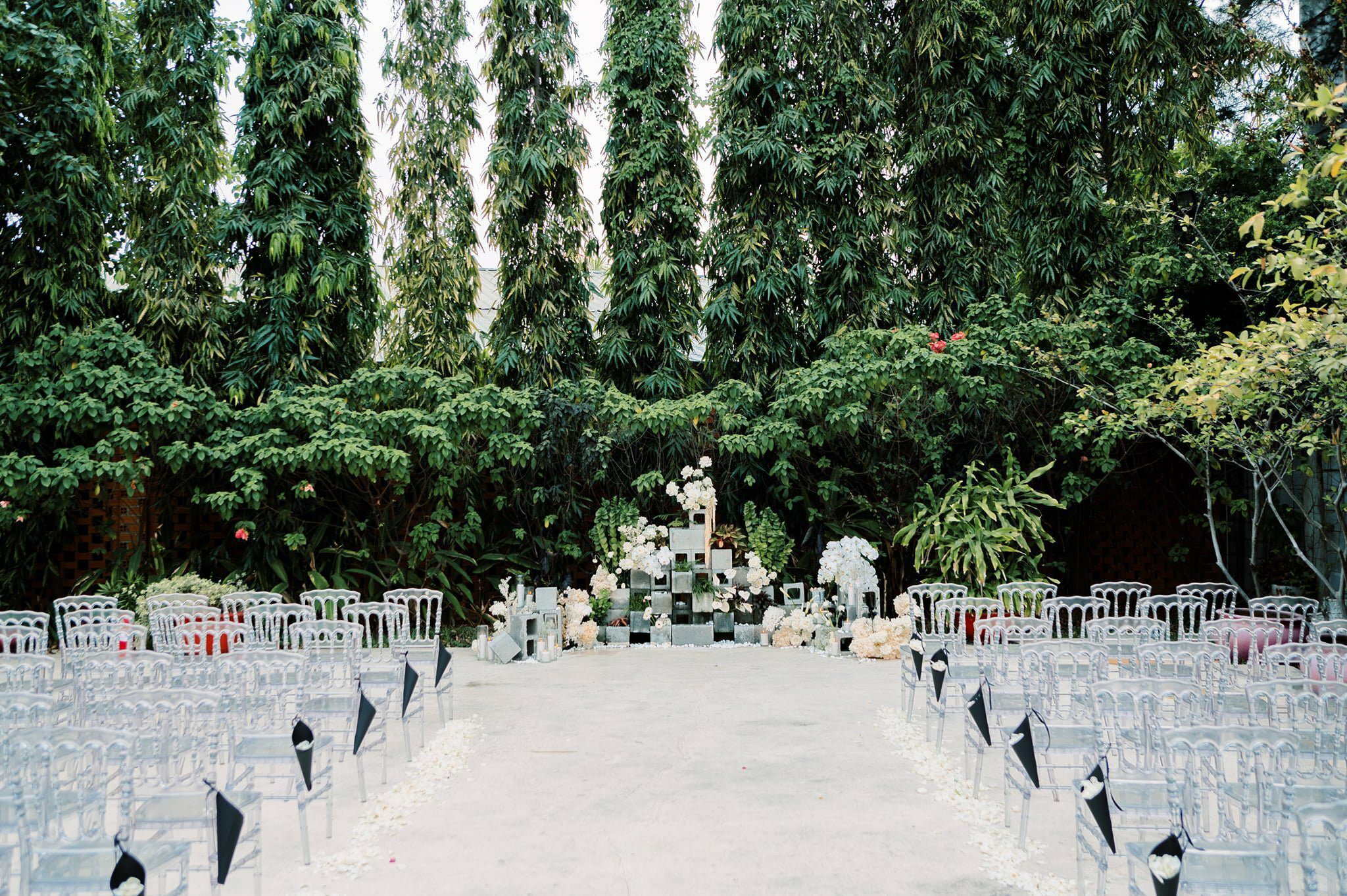 This venue is a perfect mixture of trendiness and meticulously tailored settings, making Nikko Saigon a highly sought choice for themed weddings.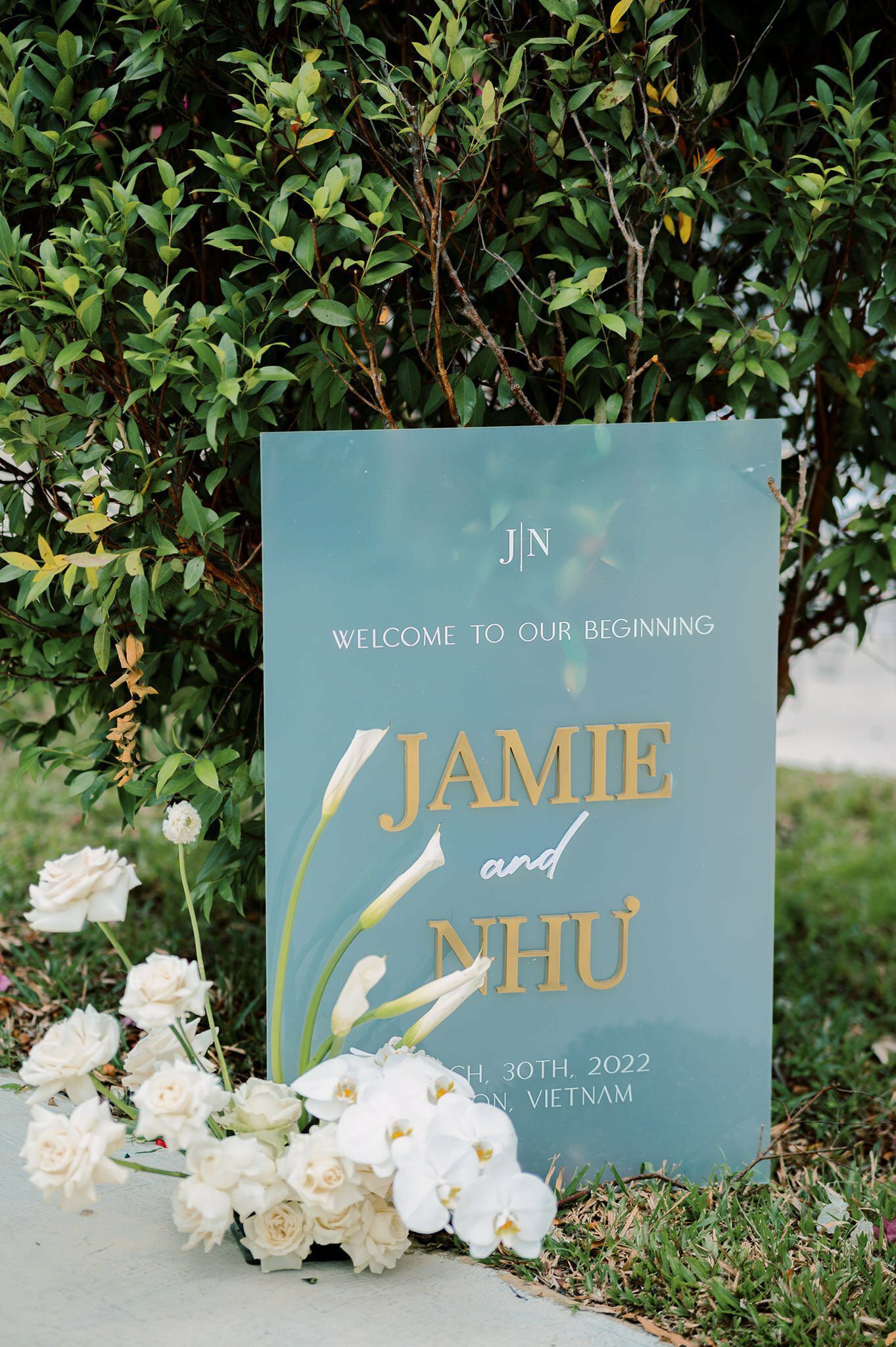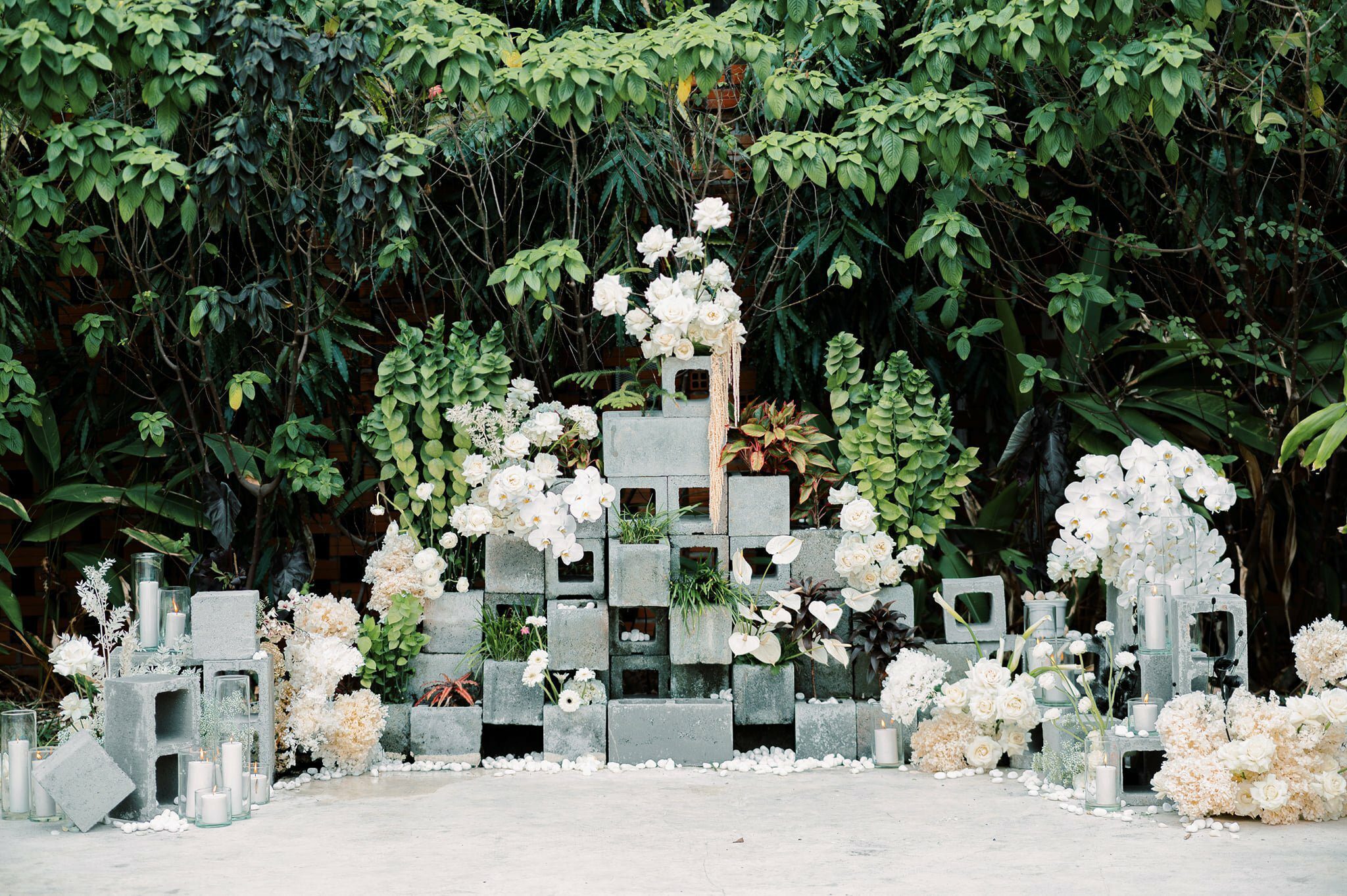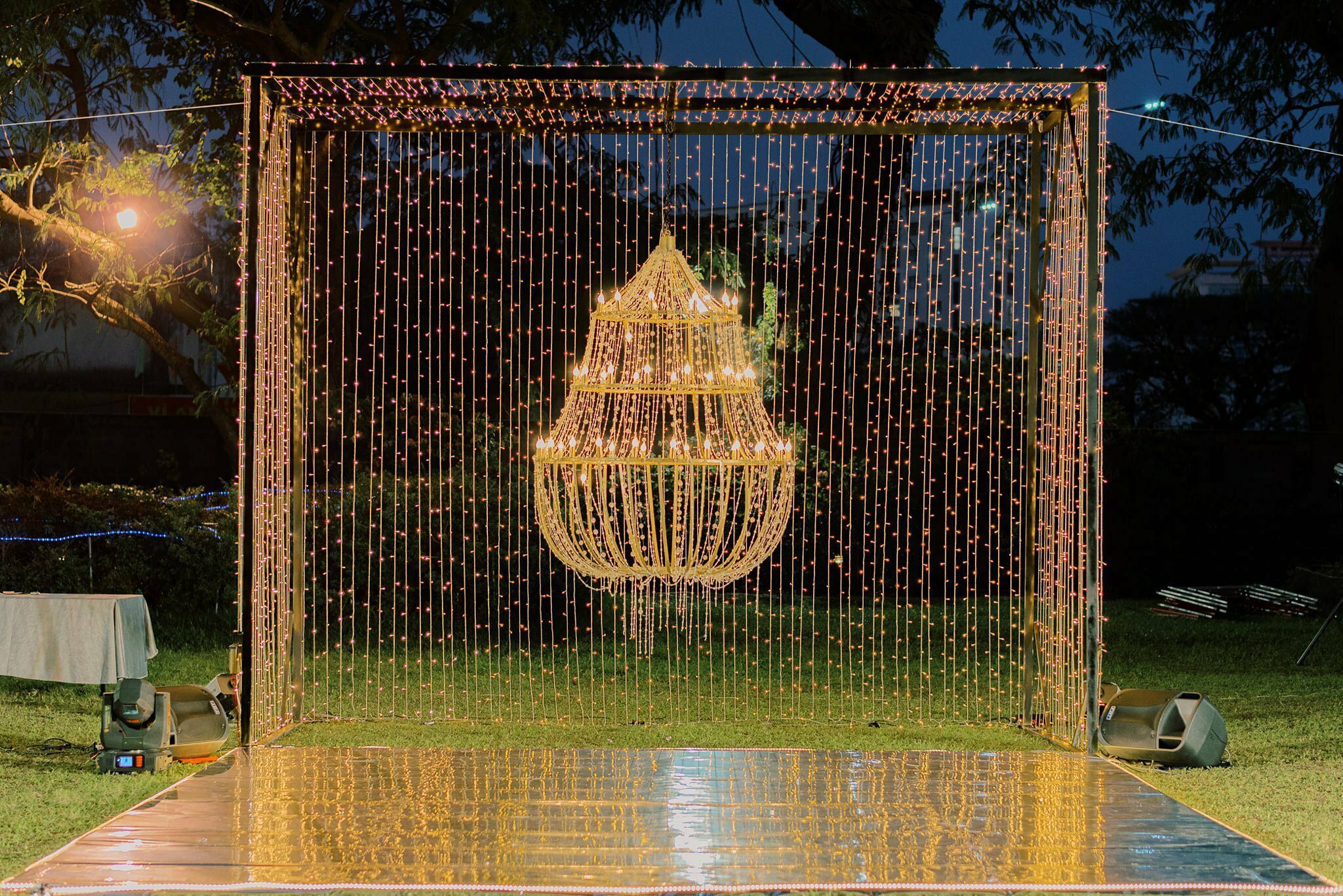 For weddings, the Nikko Garden is one spacious garden lying at the heart of Saigon, offering a refreshing open-air venue with natural day light and astonishing green surroundings. The Nikko Garden can accommodate up to 400 guests in round-table setup. We would recommend this venue for weddings of 100-180 guests to optimize its space and decoration concepts.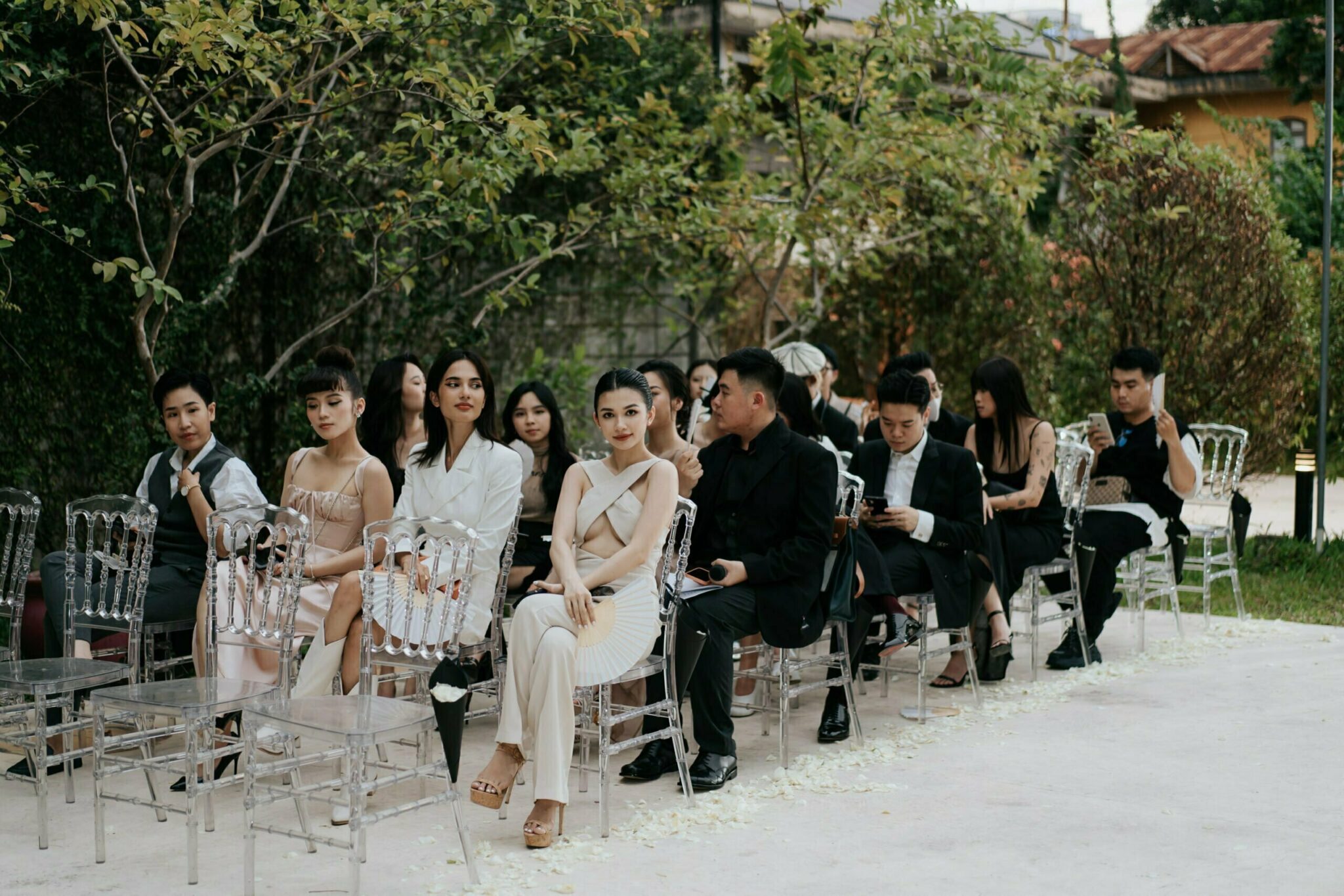 Jazz En Vogue
"Jazz En Vogue", Jamie & Nhu's wedding, was a resounding project spurting with style and personalized features. We utilized the greenery to create a swaggy garden wedding, whose concept was investedly detailed to maximize not just the overall visual but the guests' experience as well.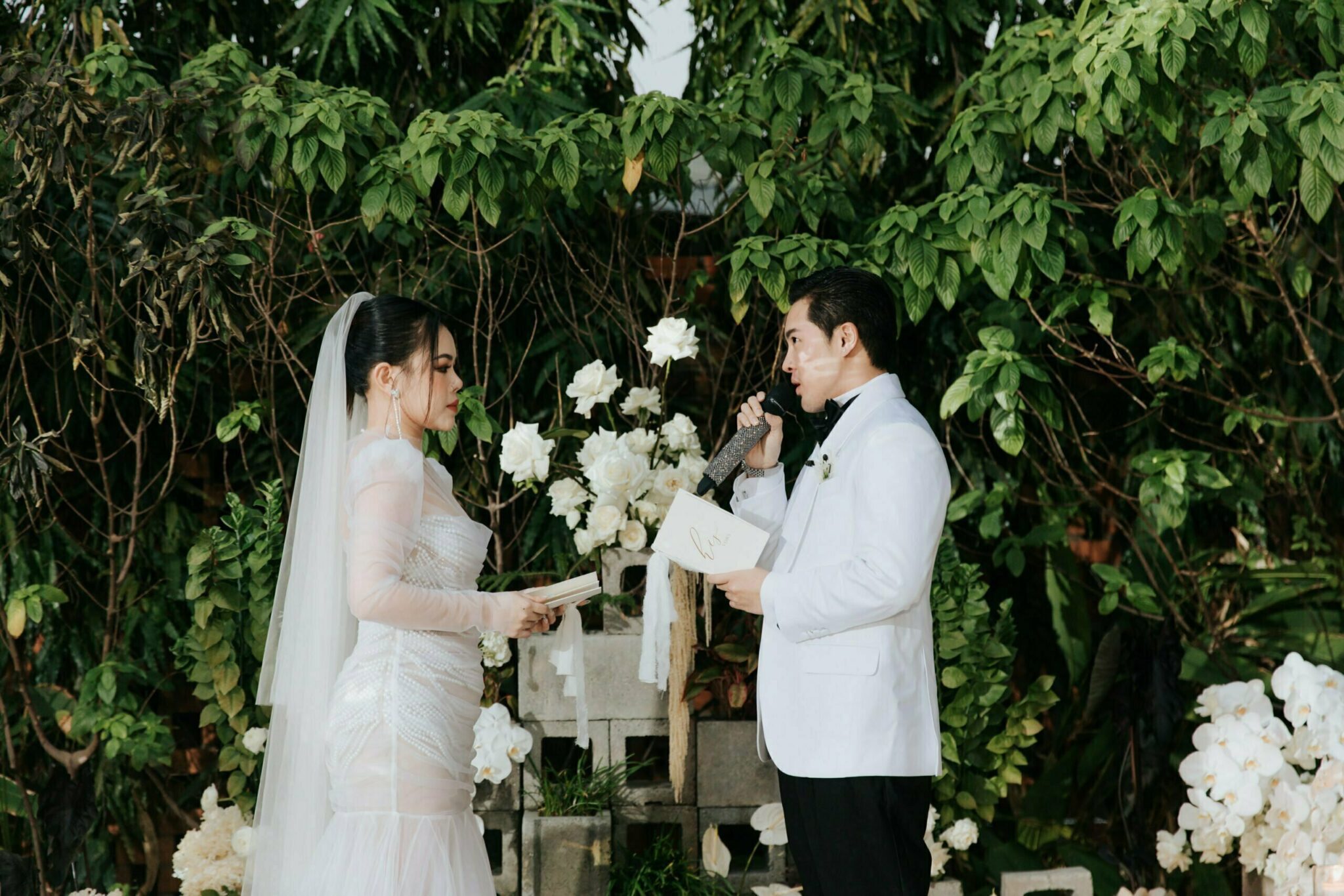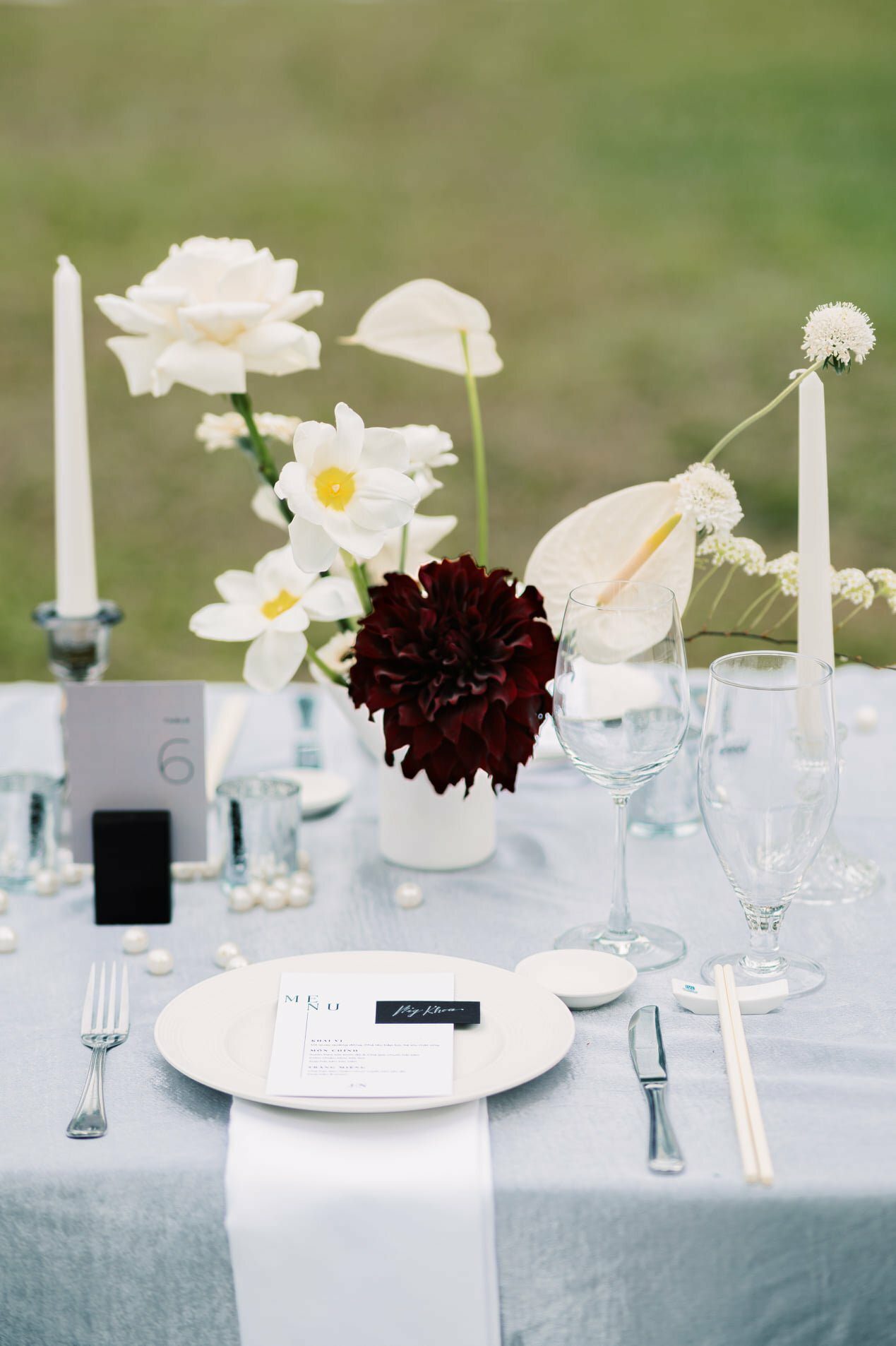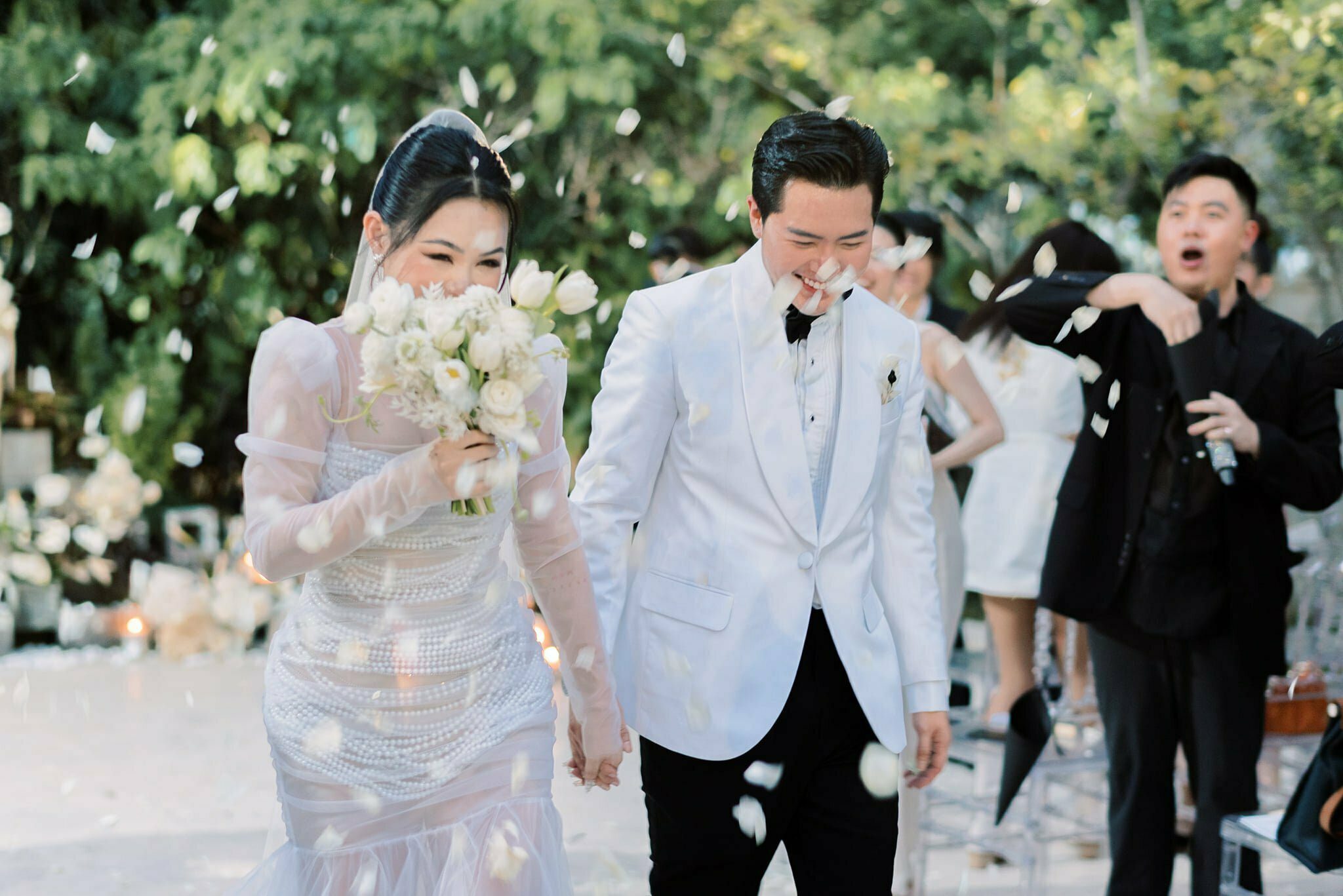 3. Mia Saigon Luxury Boutique Hotel – classy and intimate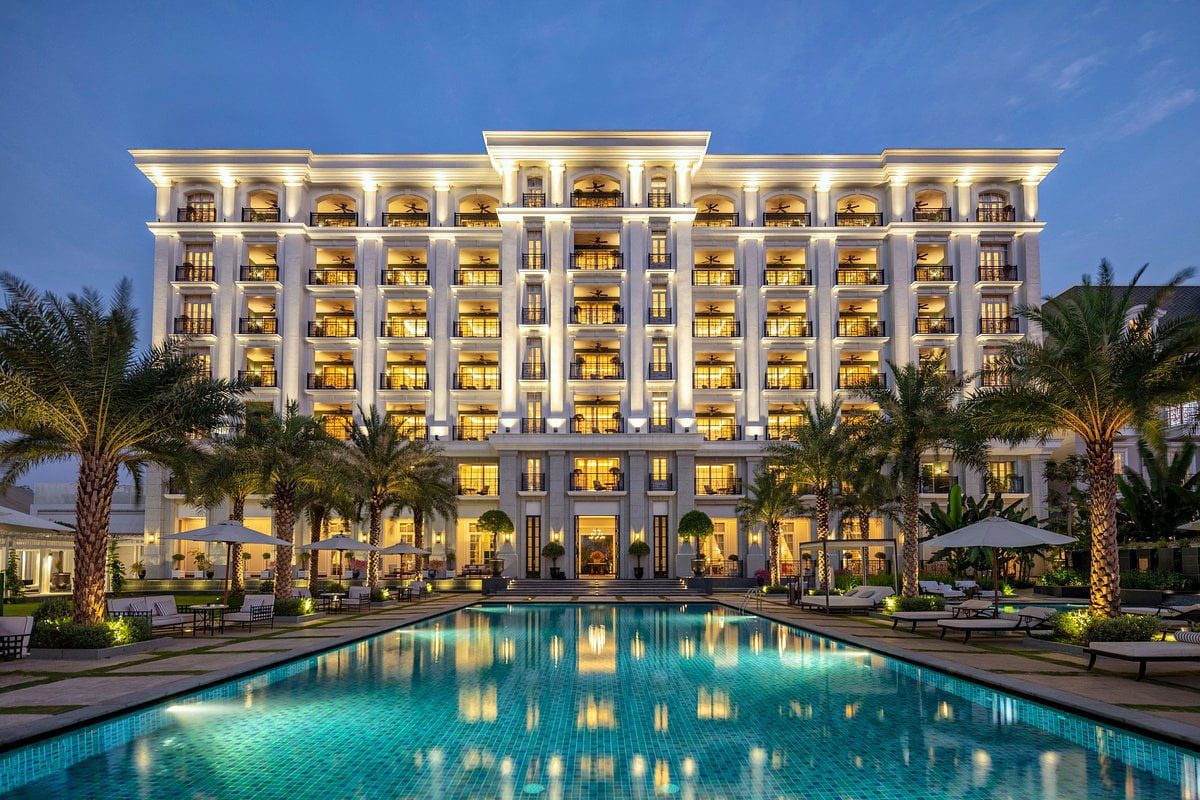 Looking for a venue to hold a dreamy, boutique wedding surrounded with your loved ones? Look no further, Mia Saigon provides an exquisite riverside outdoor ambience with personalized service that will definitely allow you to enjoy your special day to the fullest.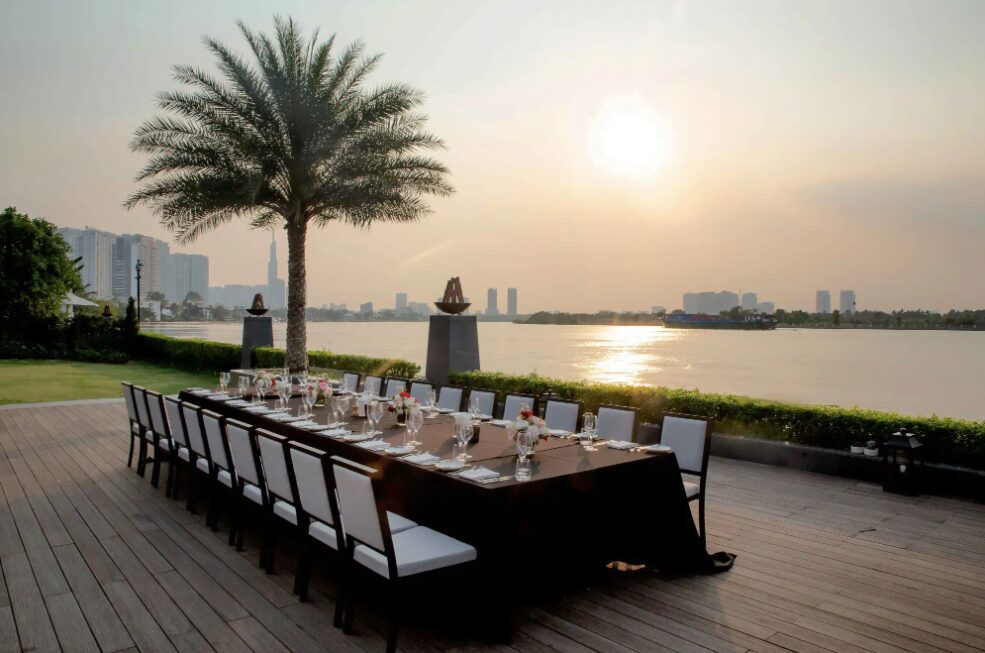 Located near the city center, this venue offers an intimate space with the dashing views of Saigon River and city landscape, magnificent sunset view and cool breeze from the river.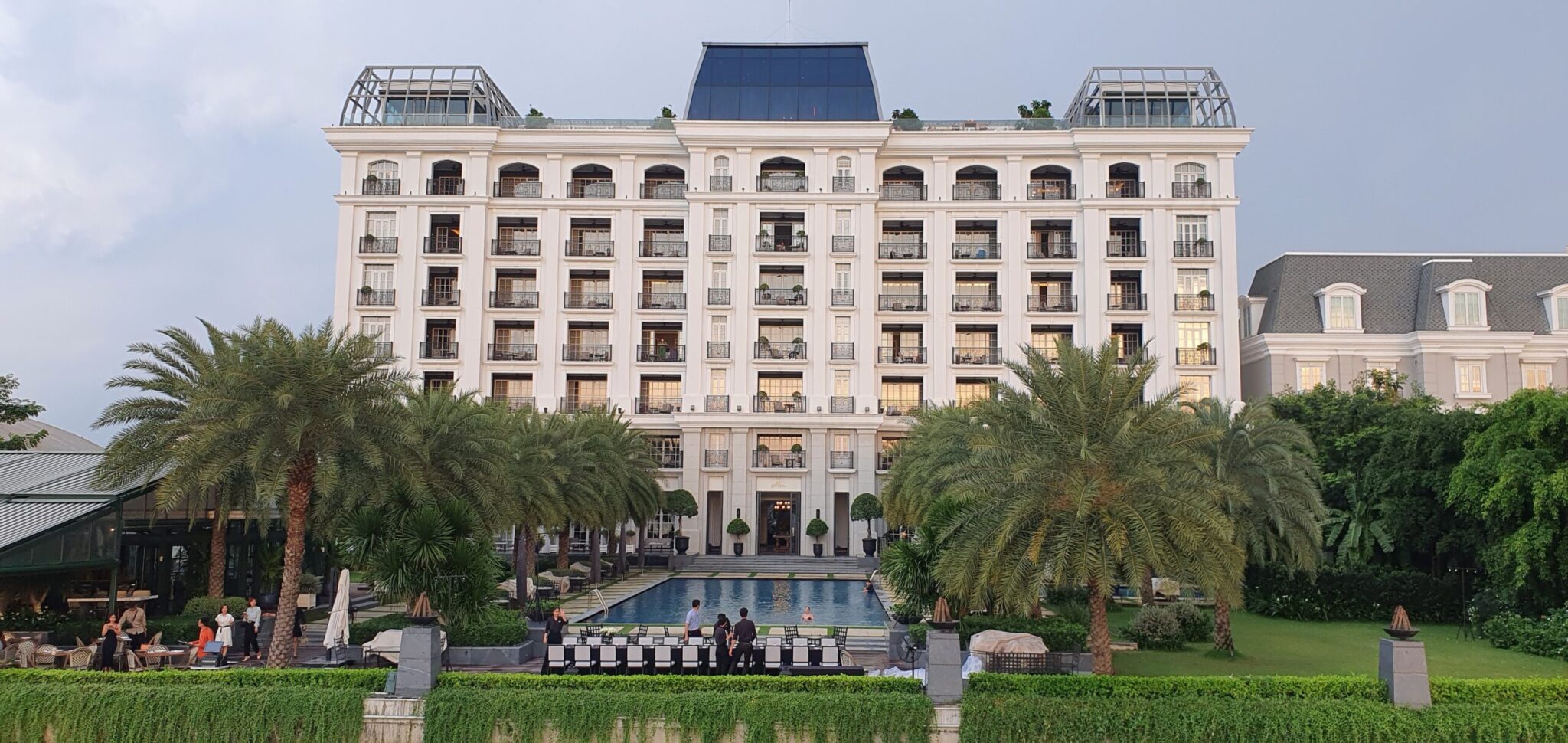 4. The romantic Chloe Gallery Saigon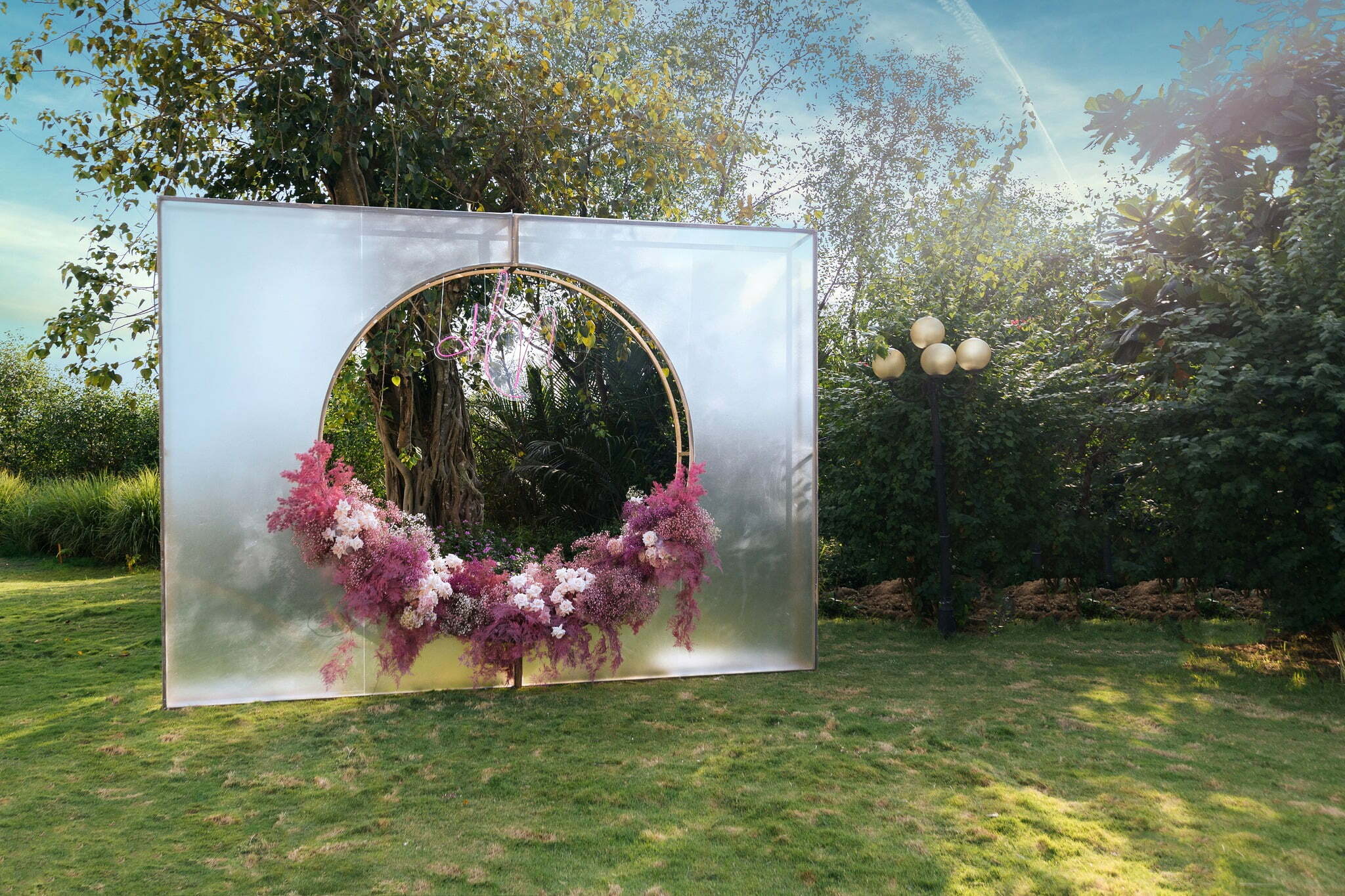 Located in an opulent building, Chloe Gallery overlooks the splendid Ban Nguyet Lake and offers a distinctive, diverse space for different wedding functions.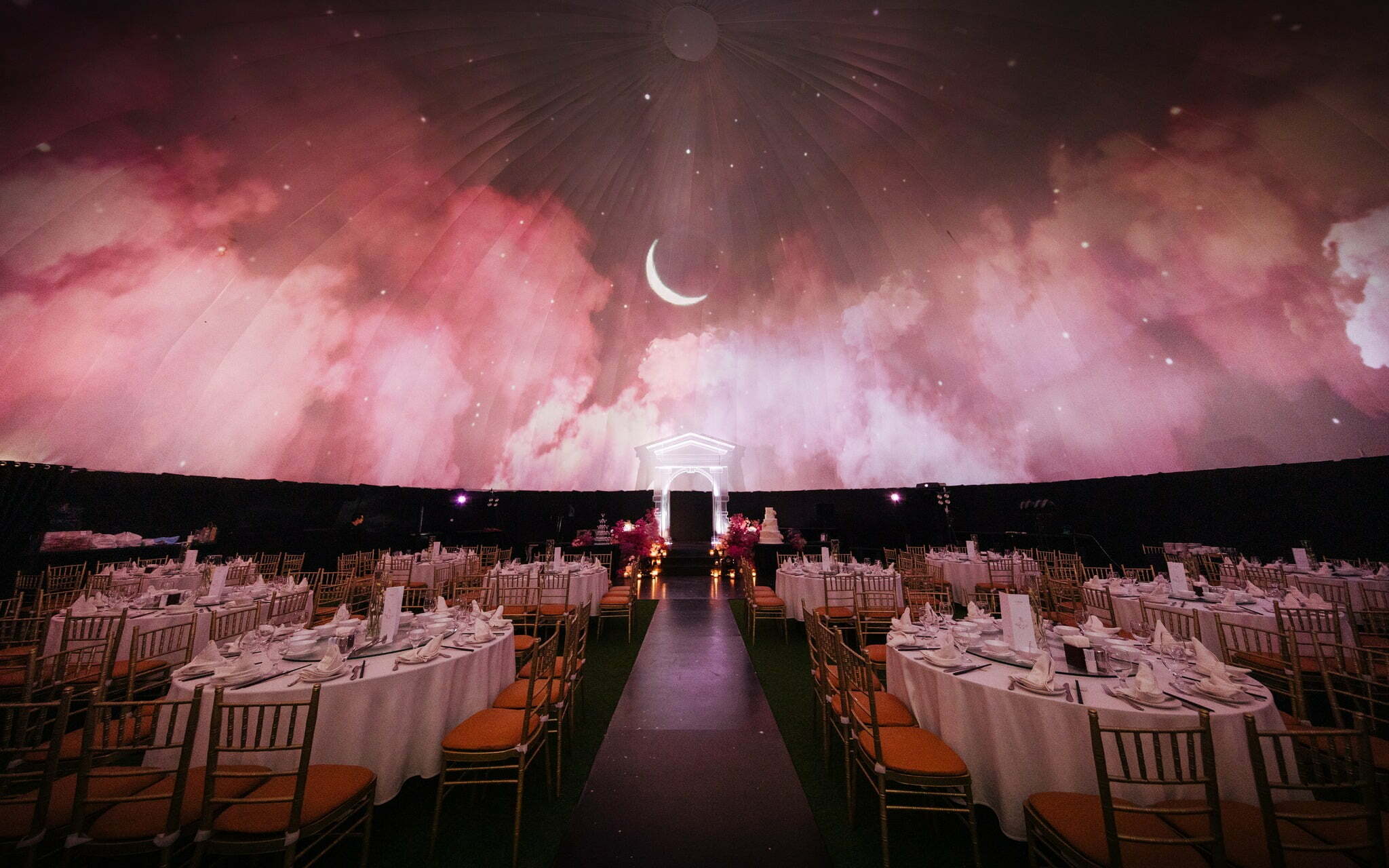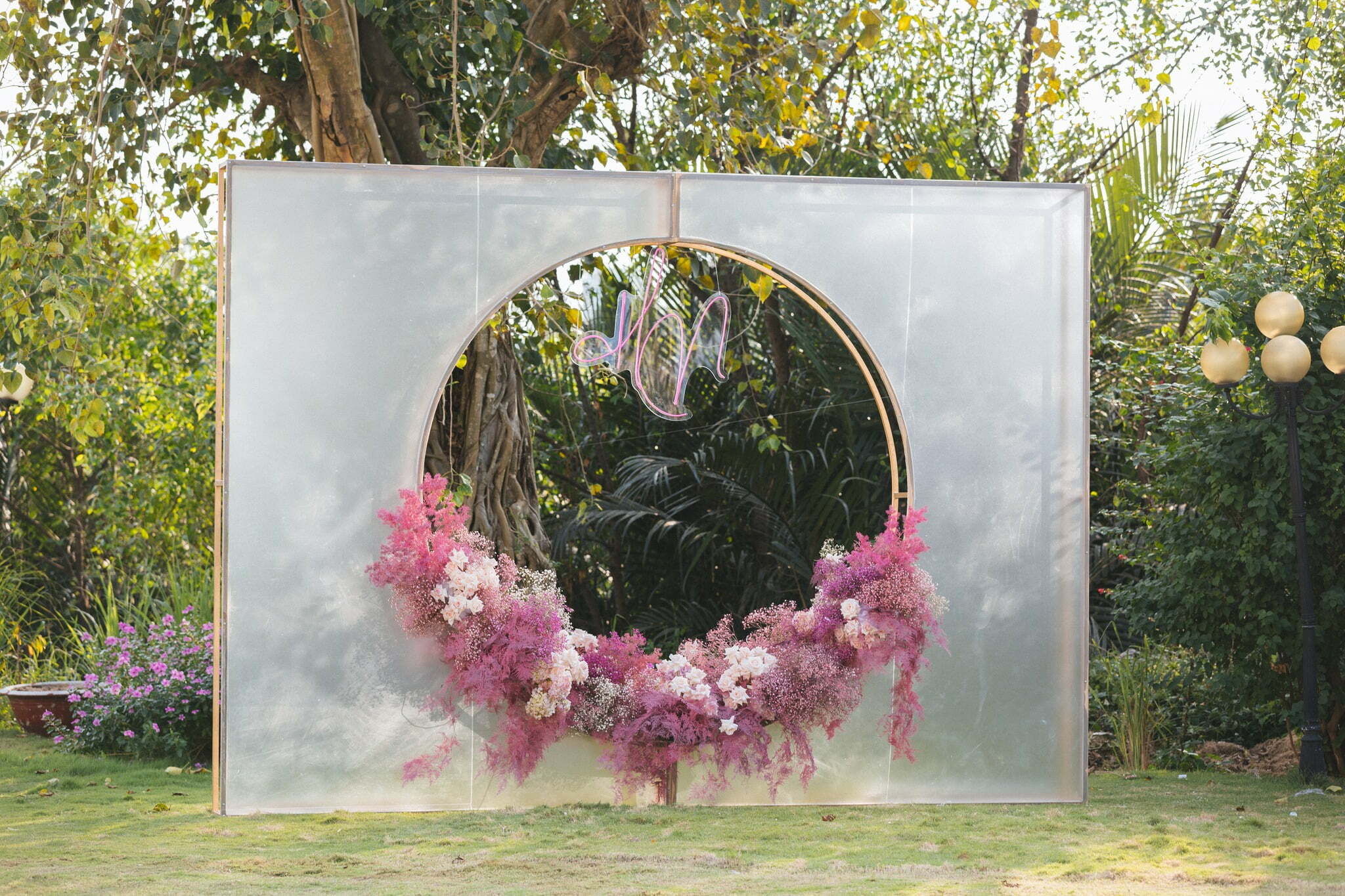 Although Chloe Gallery's unique selling point is their ballroom's mapping technology which projects fantastic visuals, their outdoor garden is an ideal choice providing a wide area filled with natural light. Surrounded by Western style architecture, it can accommodate up to 250-300 guests while maintaining spaciousness for the wedding.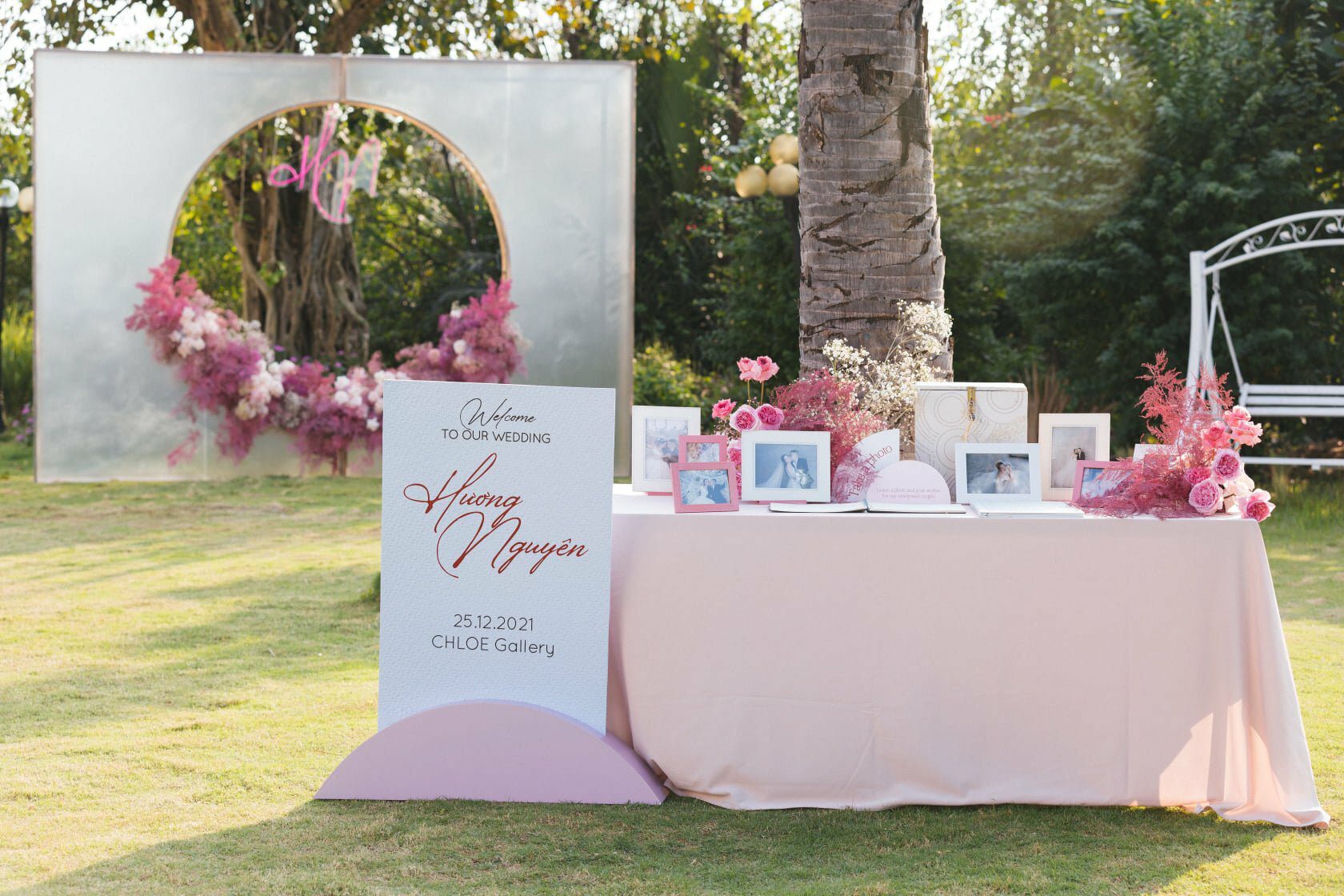 Here is "Pink Starry Night", a Christmas day wedding that turned heads at the time, held in both Chloe's ballroom and garden.