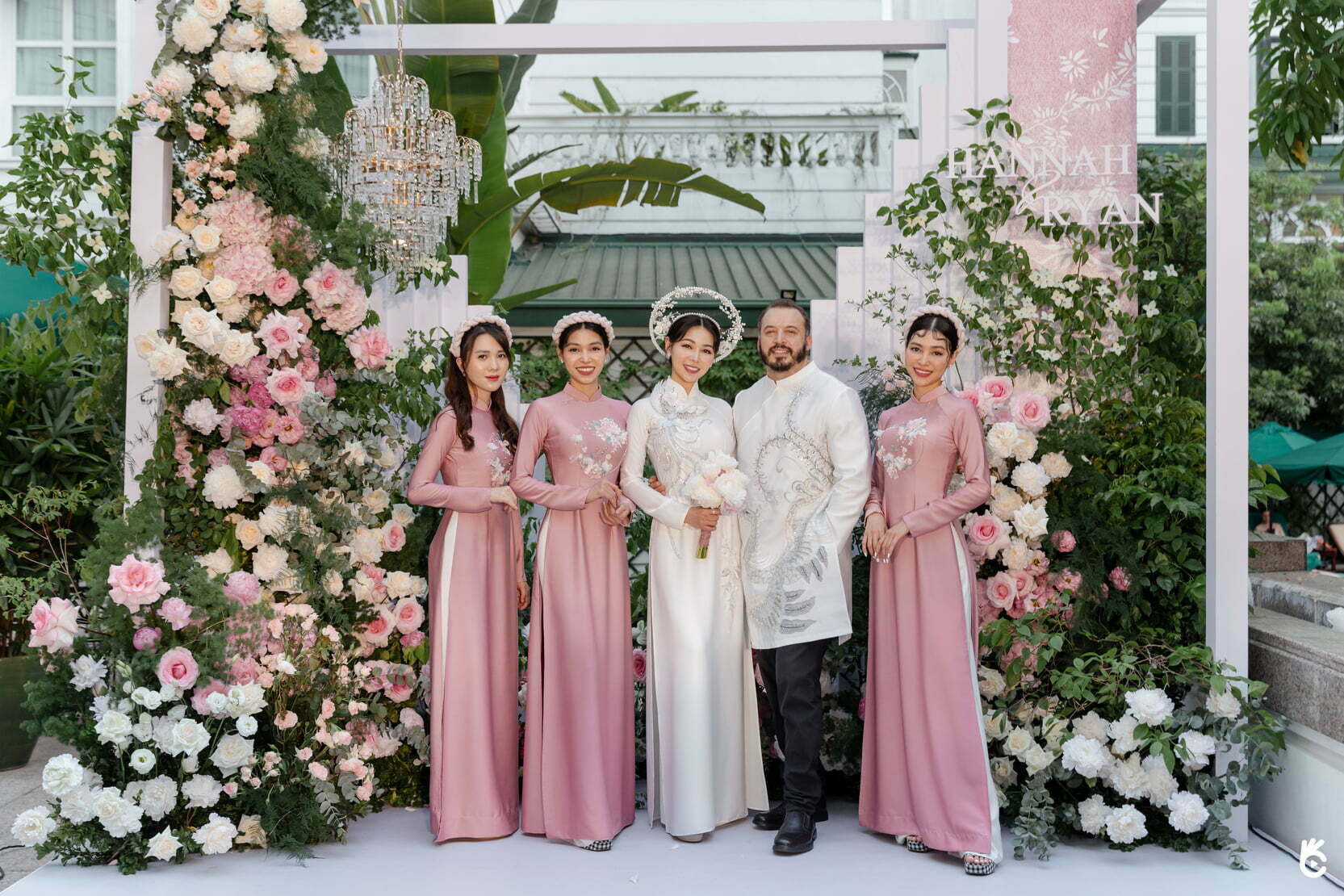 After getting married in the U.S in 2019, Hannah and Ryan decided to return to Vietnam for a cozy wedding alongside the bride's family. Both of them are busy and successful businesspeople in America but the idea of a traditional wedding in Hannah's home country has long been their wish. The warm ceremony, attended by generations of Hannah's family, was truly a homely event that touched everyone's heart.
A traditional touch
An interesting touch of this wedding is the outfit of the bride, groom and bridesmaids – instead of conventional wedding suit and dress, the couple chose Vietnamese traditional costumes to honor Hannah's origin and family virtues, which brought a unique and graceful charm to their wedding day.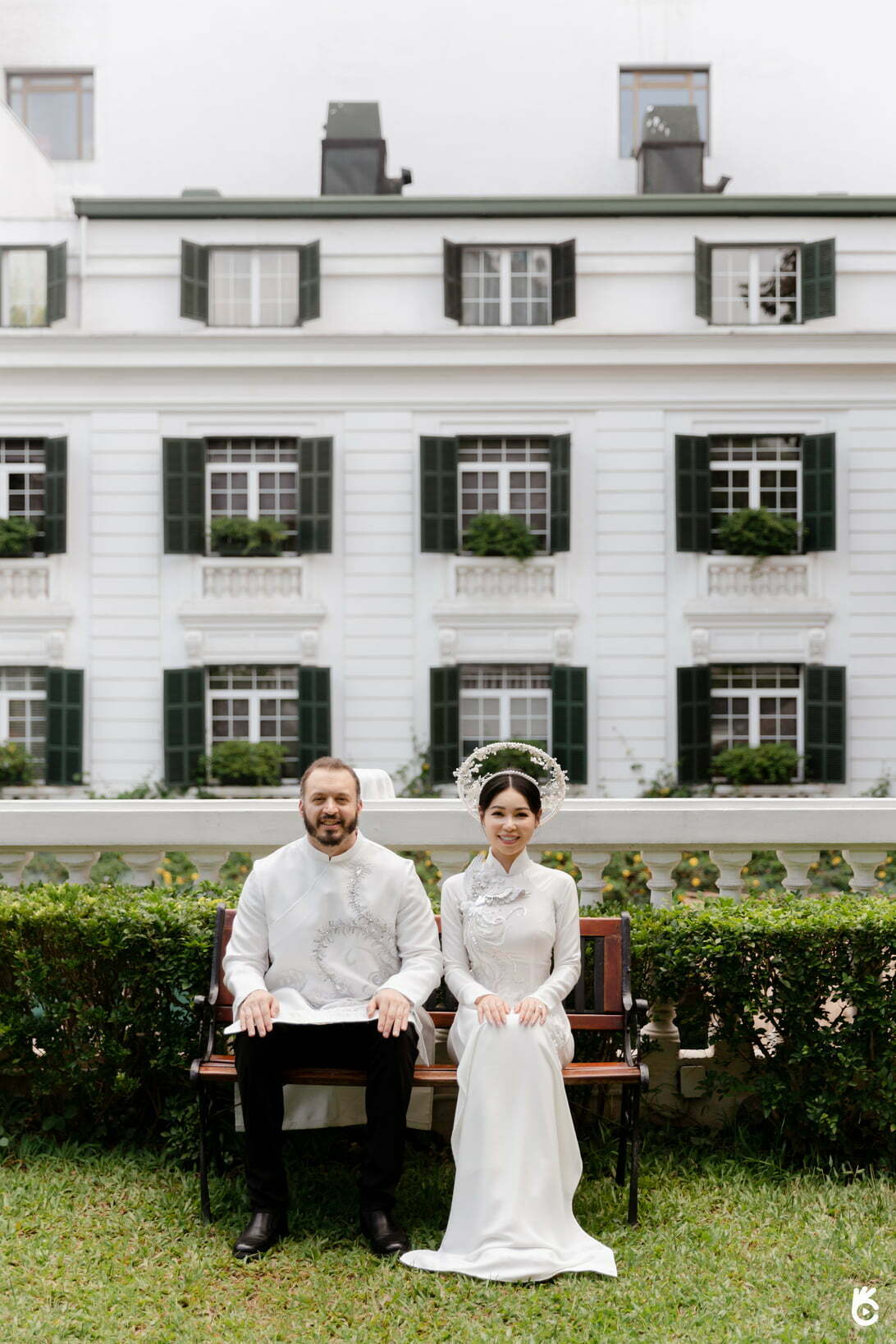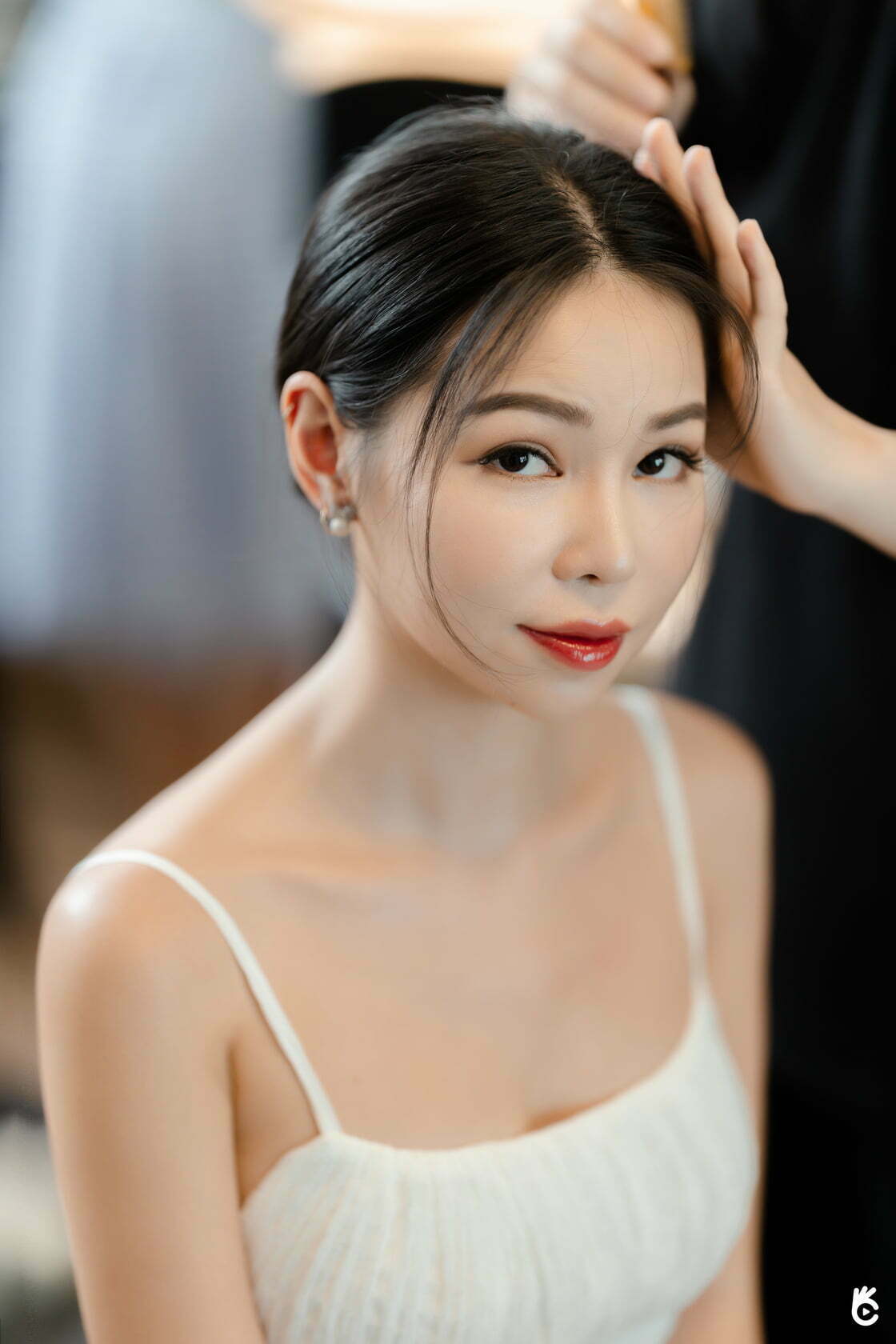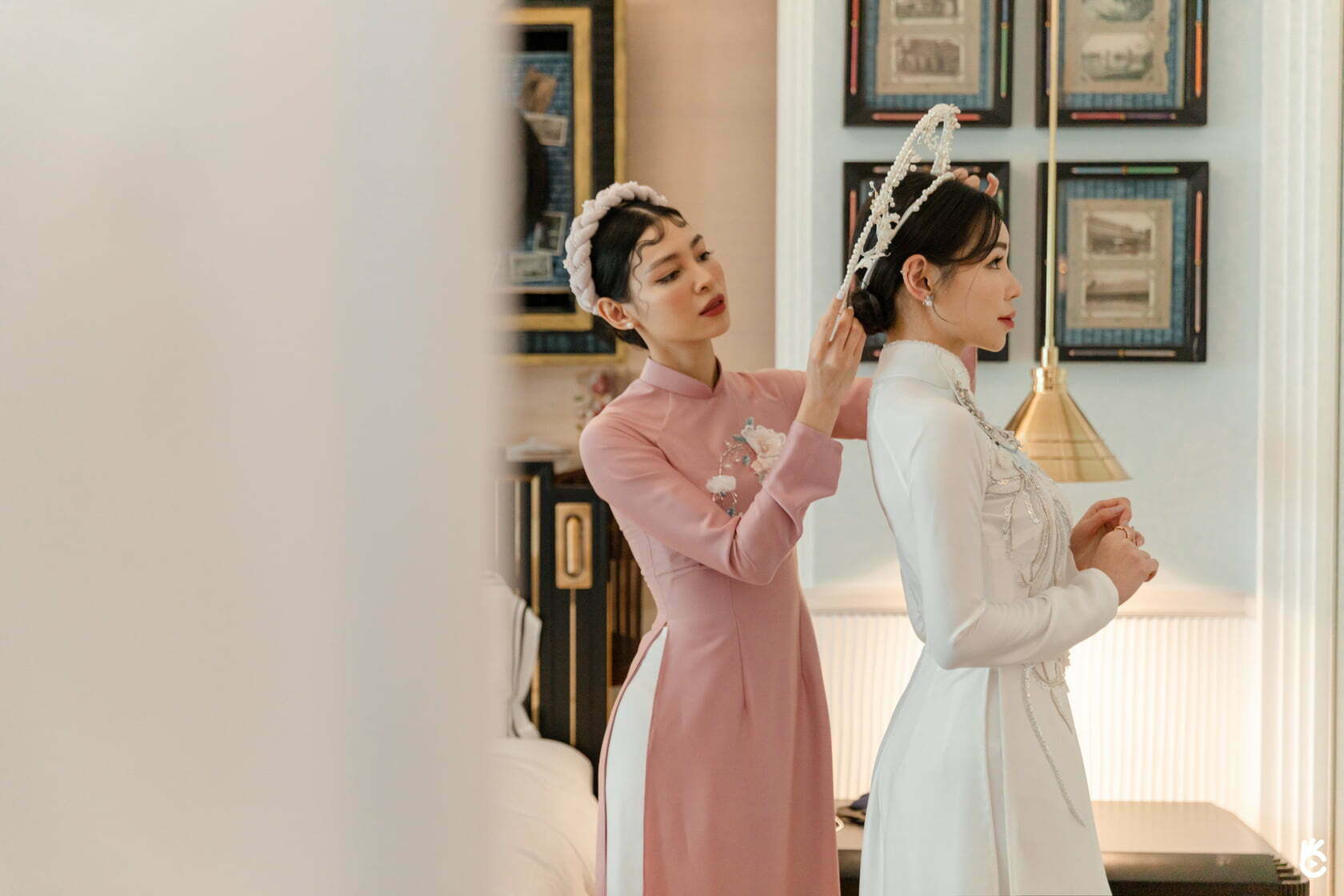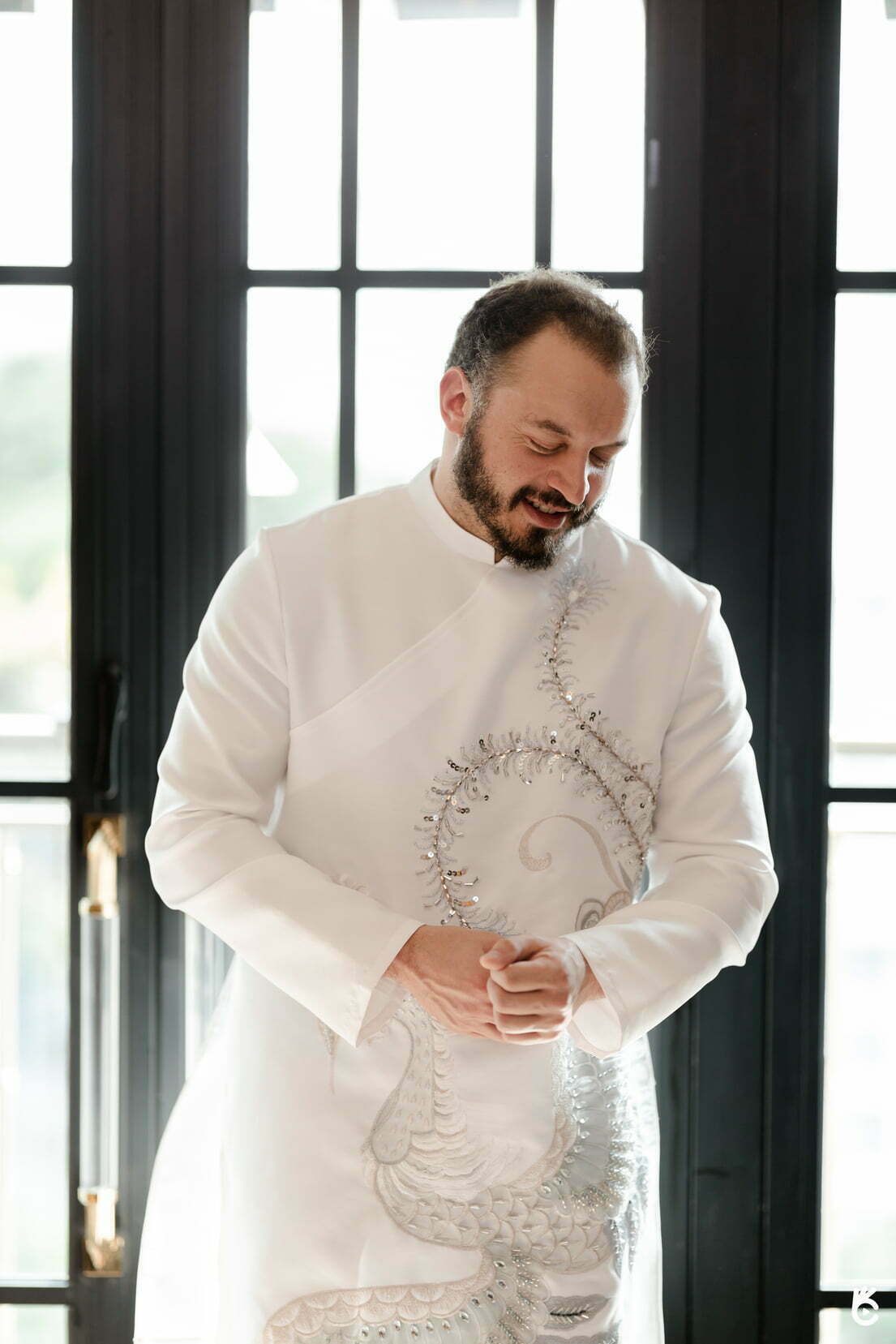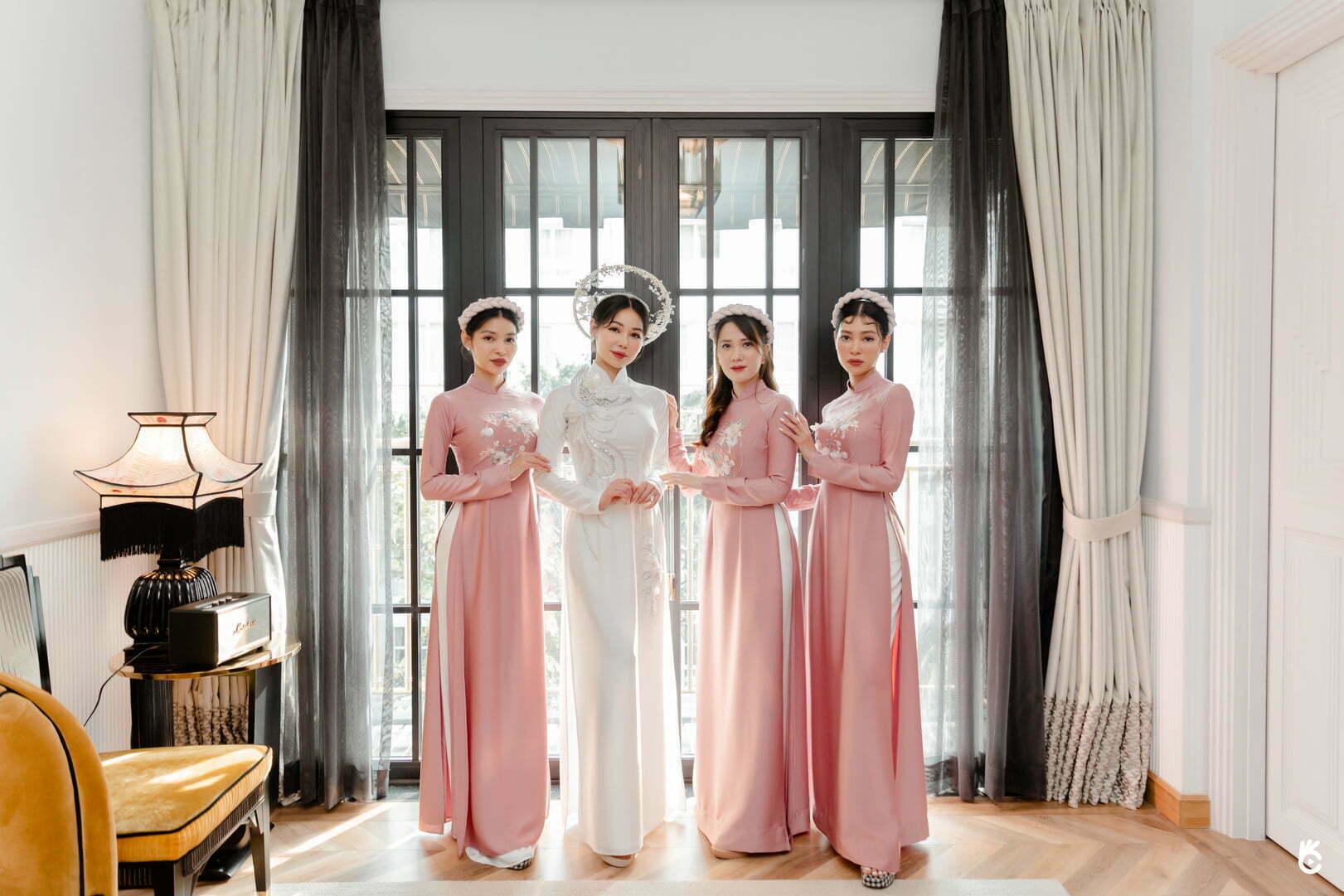 Prior to the ceremony, Hannah and Ryan had a sweet little dance in the garden of Sofitel Legend Metropole hotel. They seemed to have forgotten all the tiredness from traveling all the way from the U.S to Vietnam, dancing and smiling so romantically together.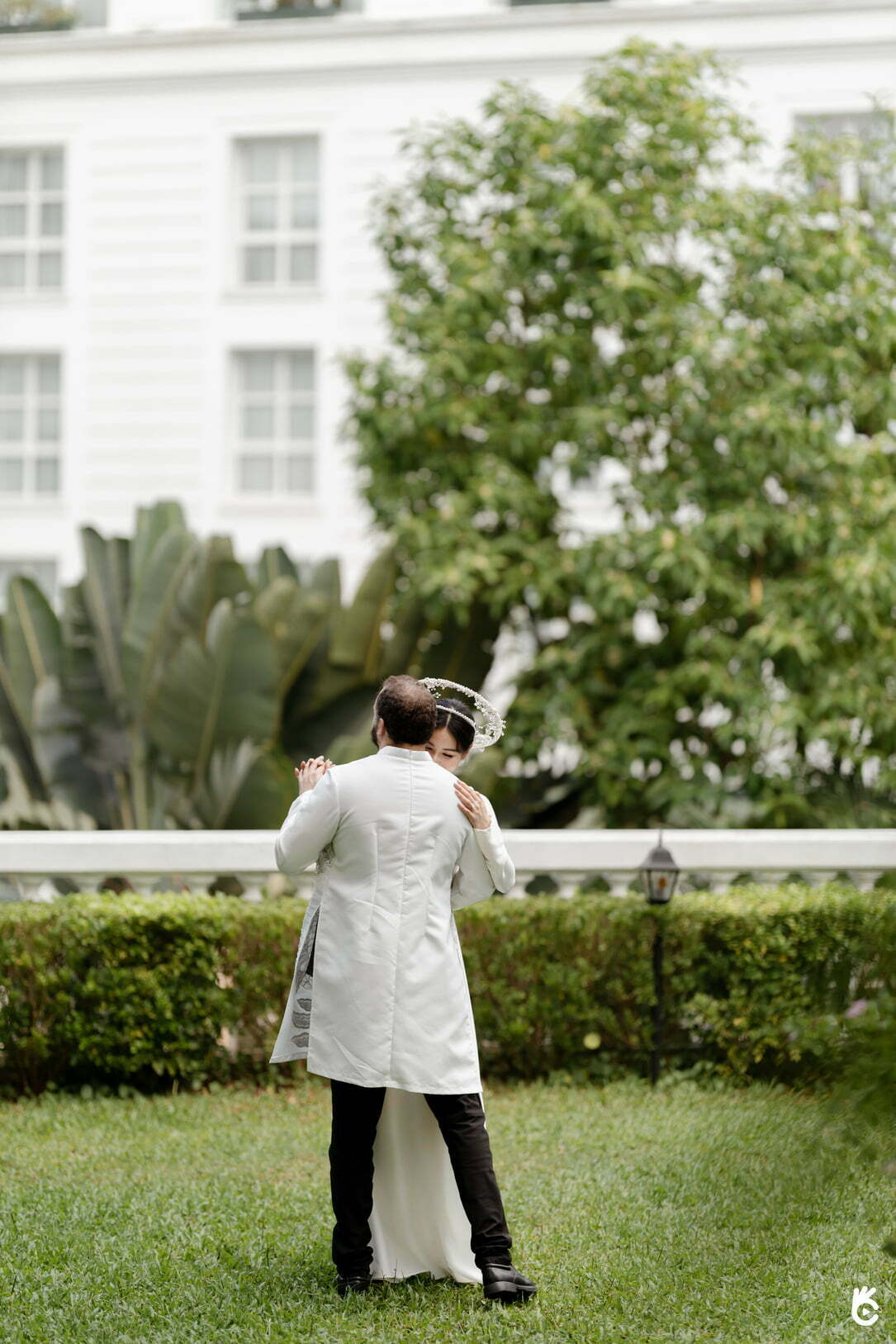 The "Elegant Breeze" concept is built around peony and has a delicate palette of white, blush pink and green, highlighted by peony to convey the very personality of our beautiful bride – strong, graceful, rich in emotions and family-oriented.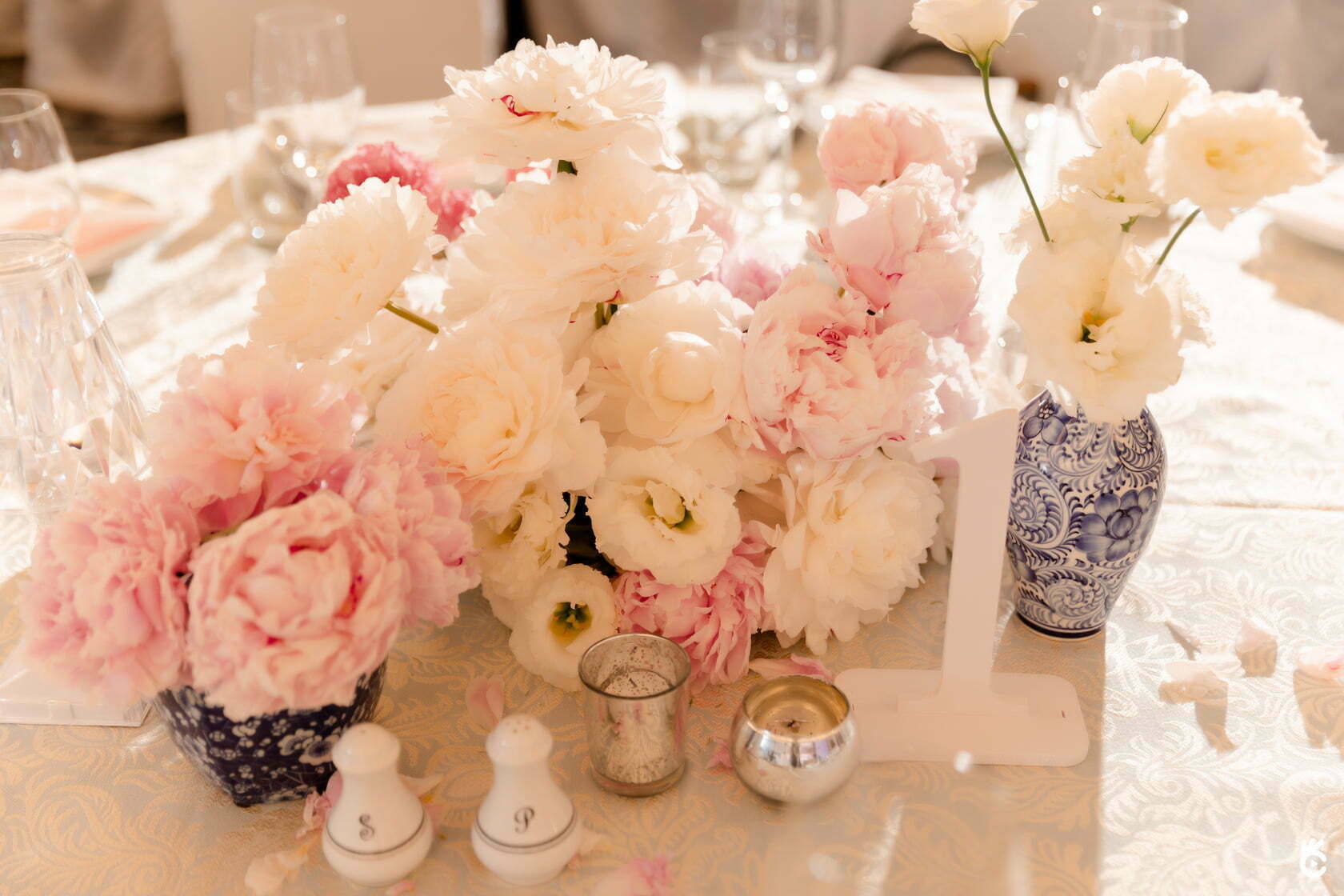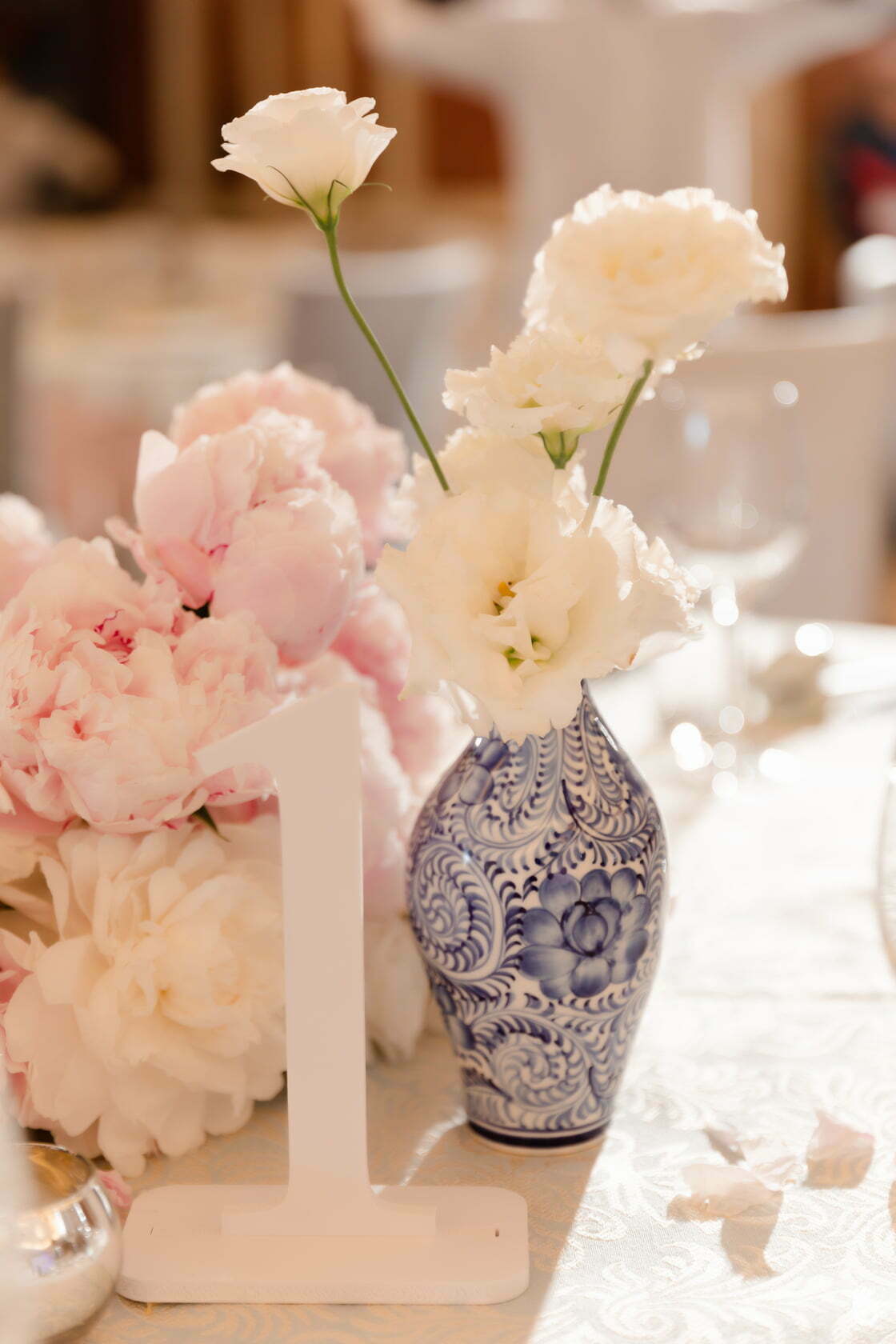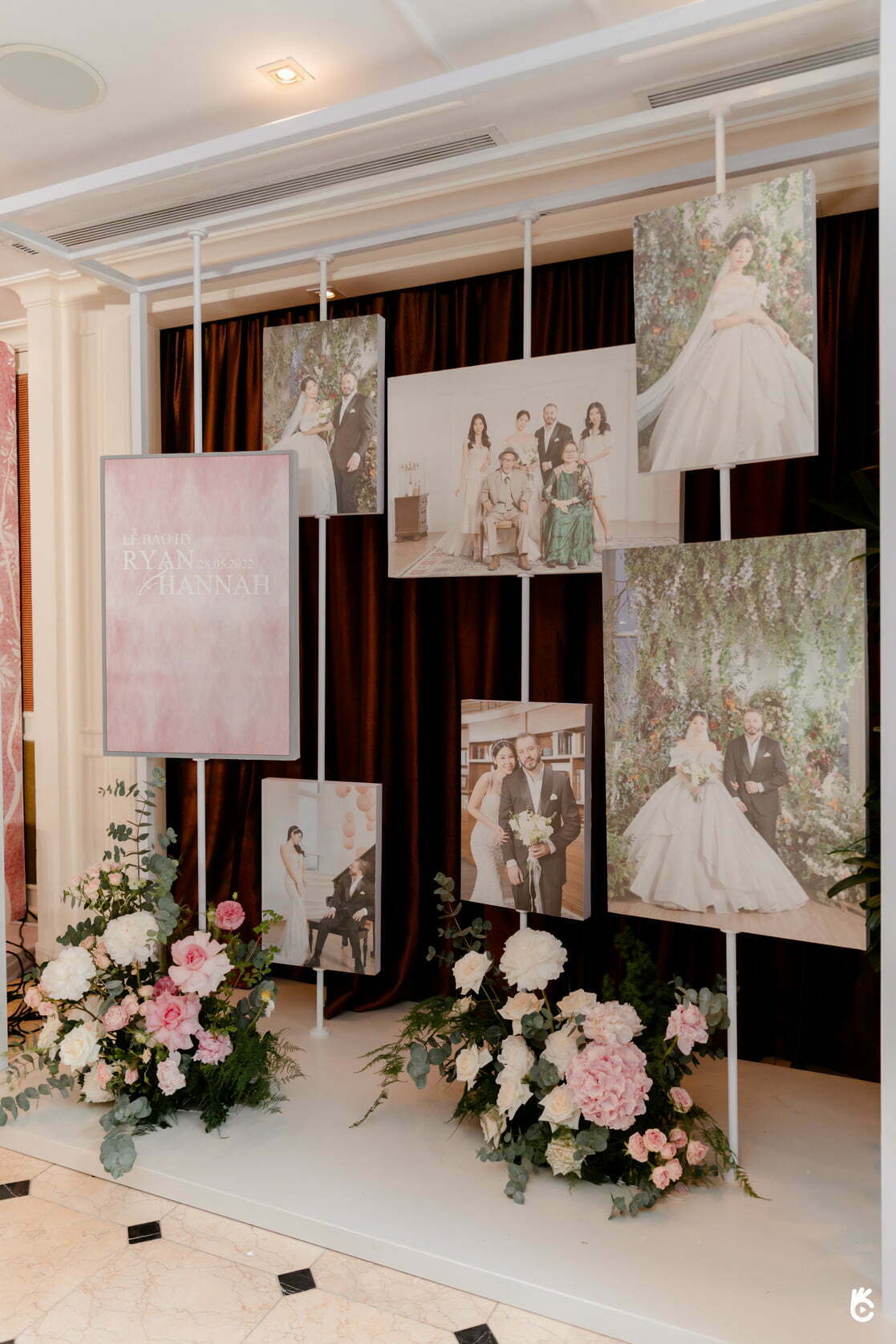 The photo booth was created by planner Quynh Anh Nguyen as a blooming garden in a natural way, blended perfectly in the greenery landscape of Metropole Hotel Hanoi.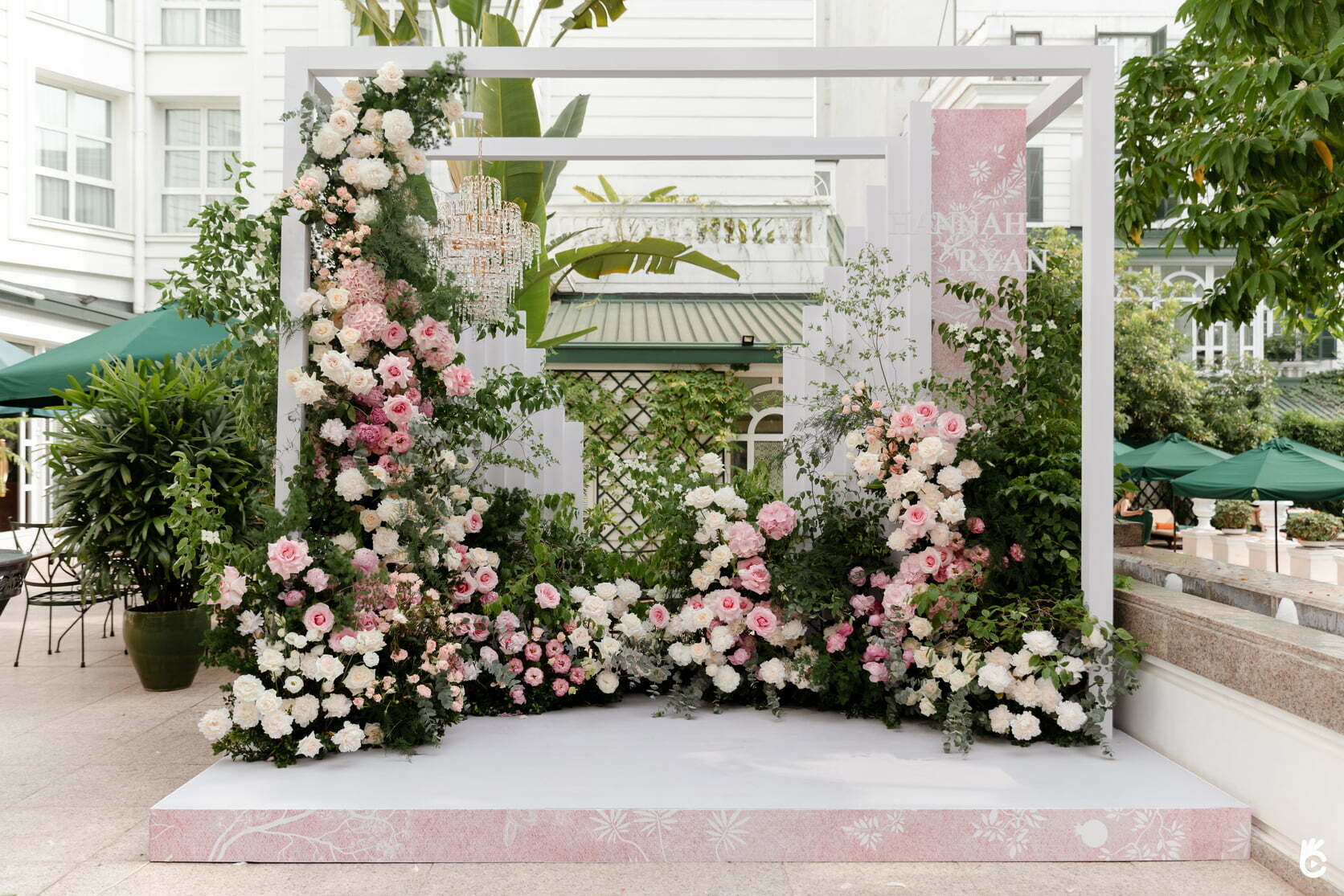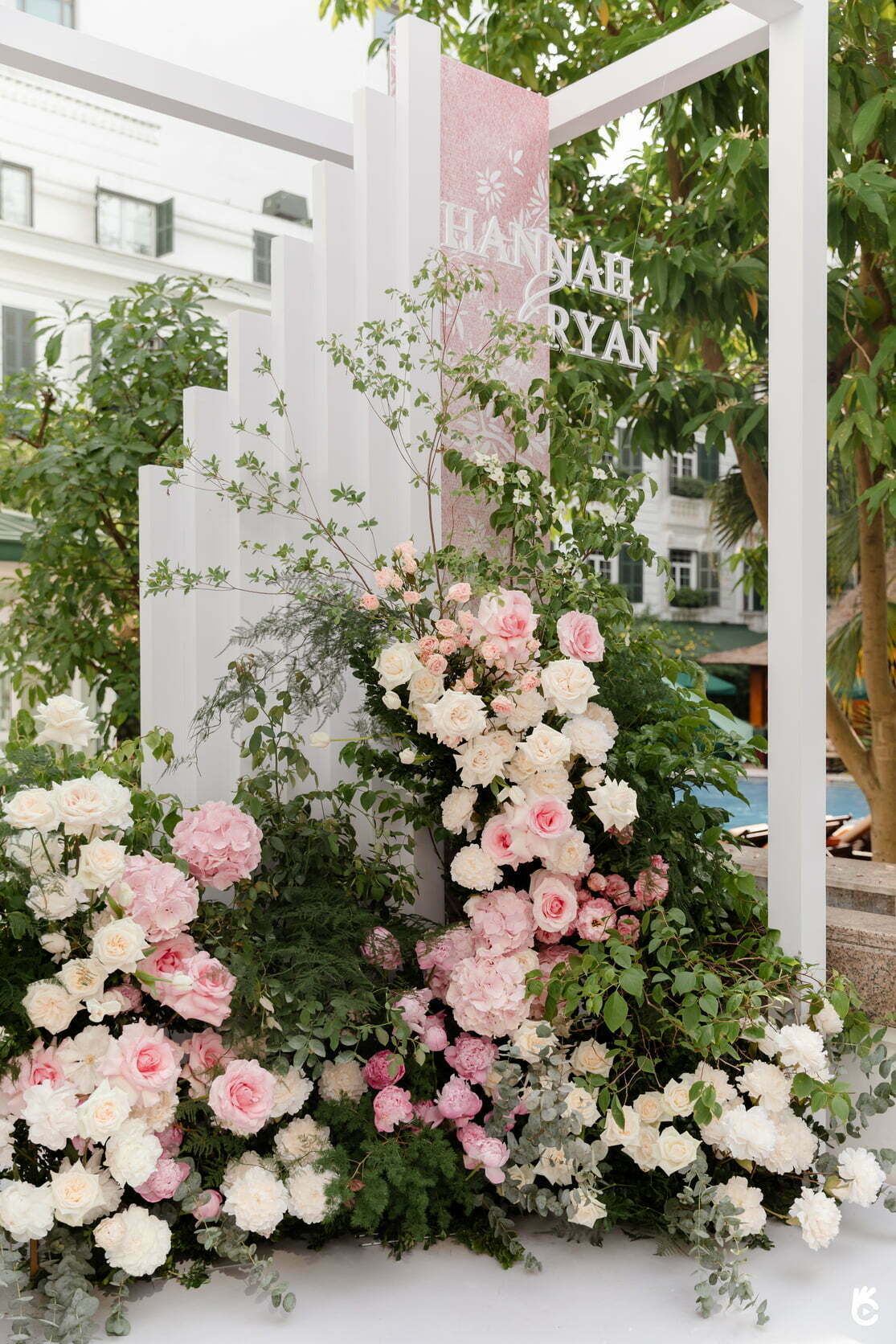 It was no secret that everyone, including our team and the media crew, was utterly in awe of Hannah's beauty in the traditional ao dai look. She looked so stunning in the blooming garden we had made for her wedding.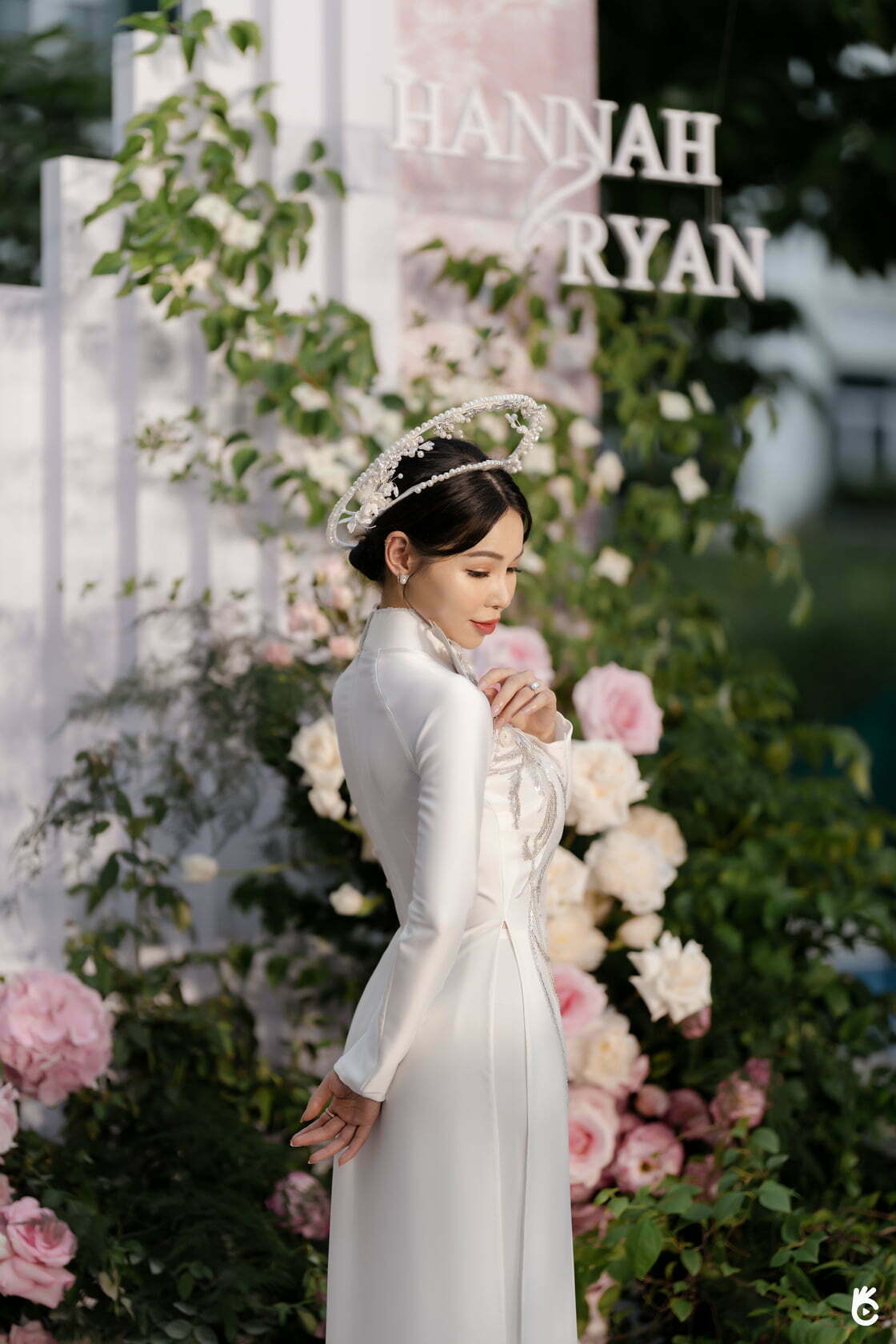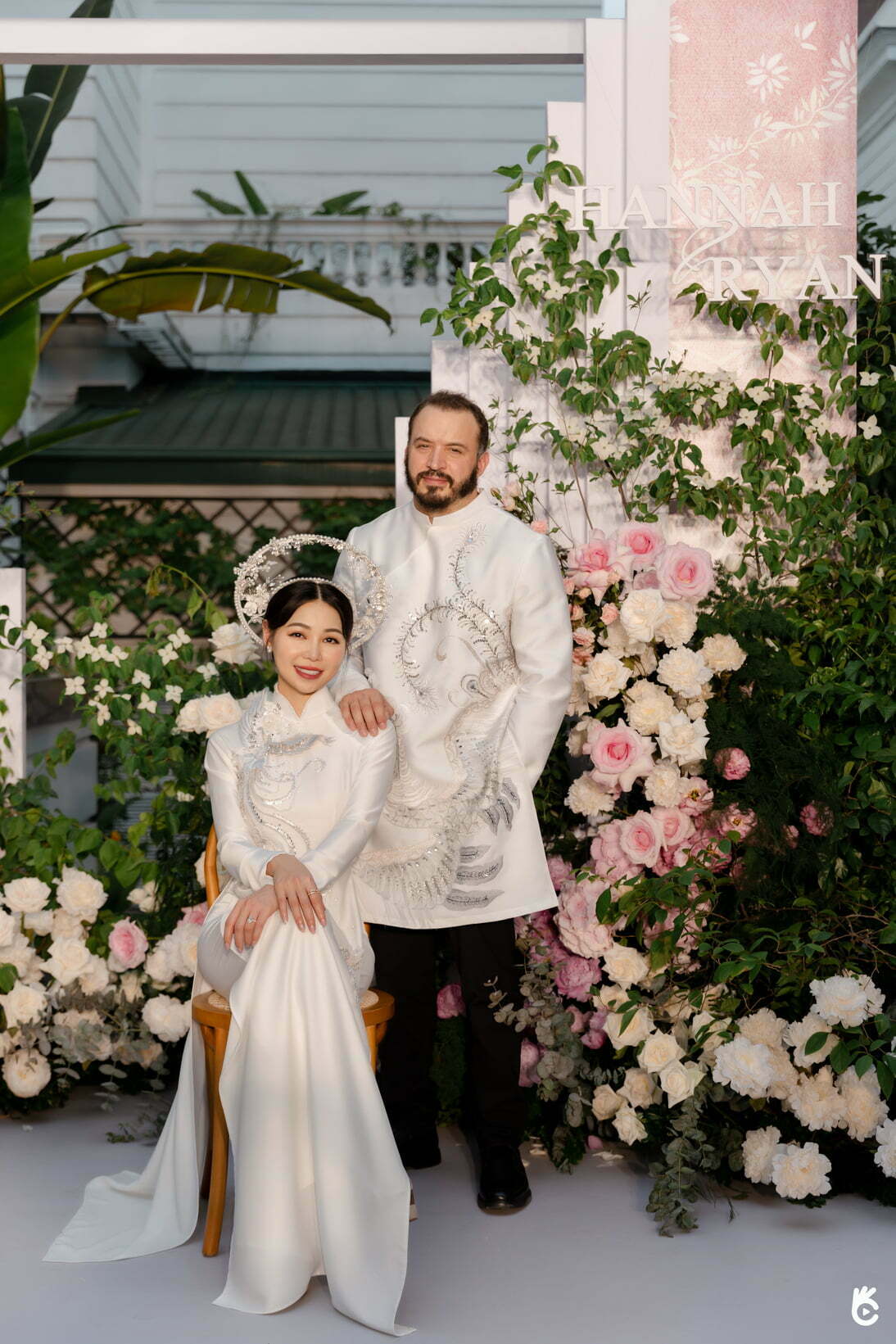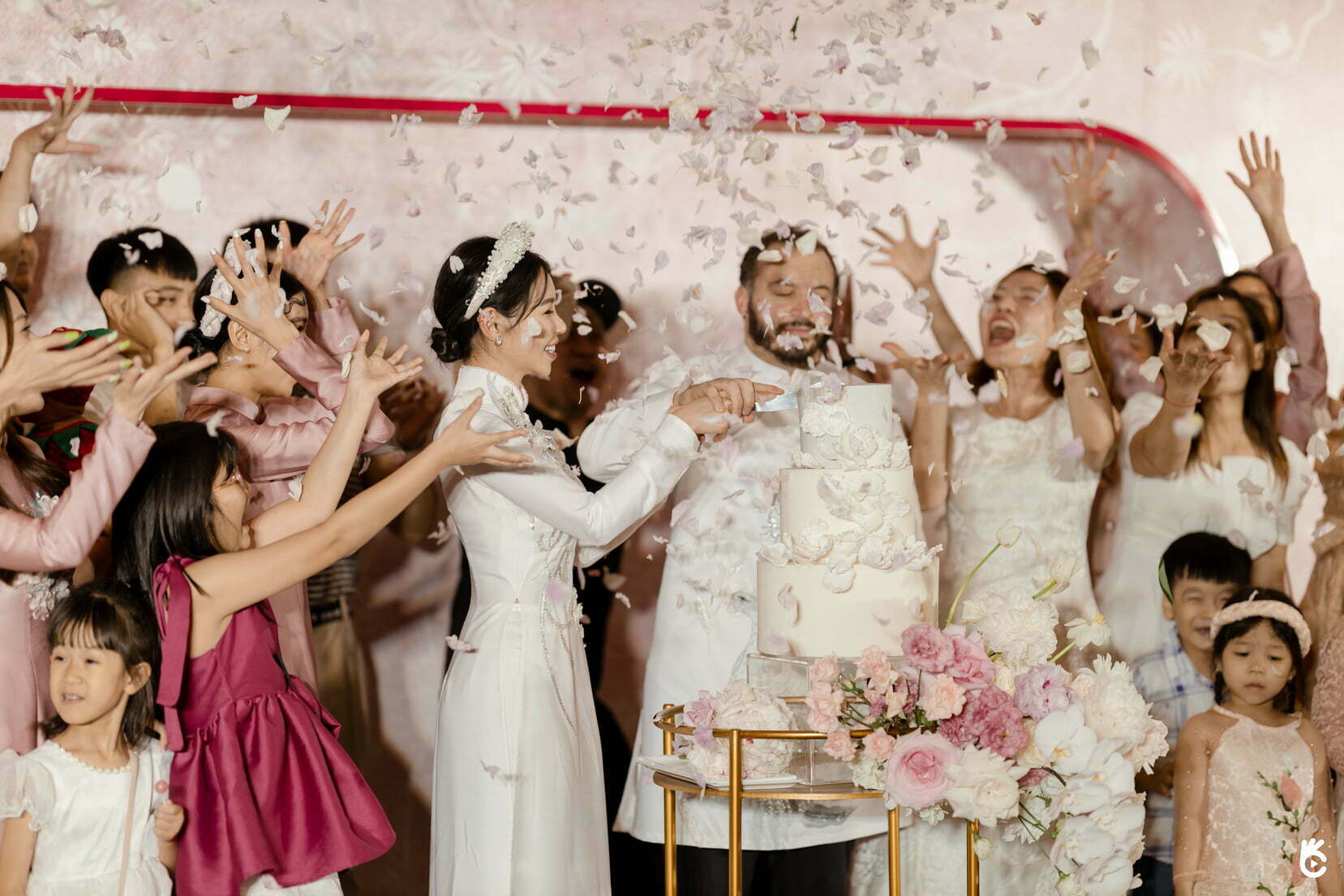 The Cozy Ceremony
The homely atmosphere throughout the wedding night brought such a warmhearted feeling to all the guests and us. It was filled with precious memories; lovely songs performed by family members, a meaningful poem written by Hannah's grandfather, a slideshow of the couple's moments through the years.