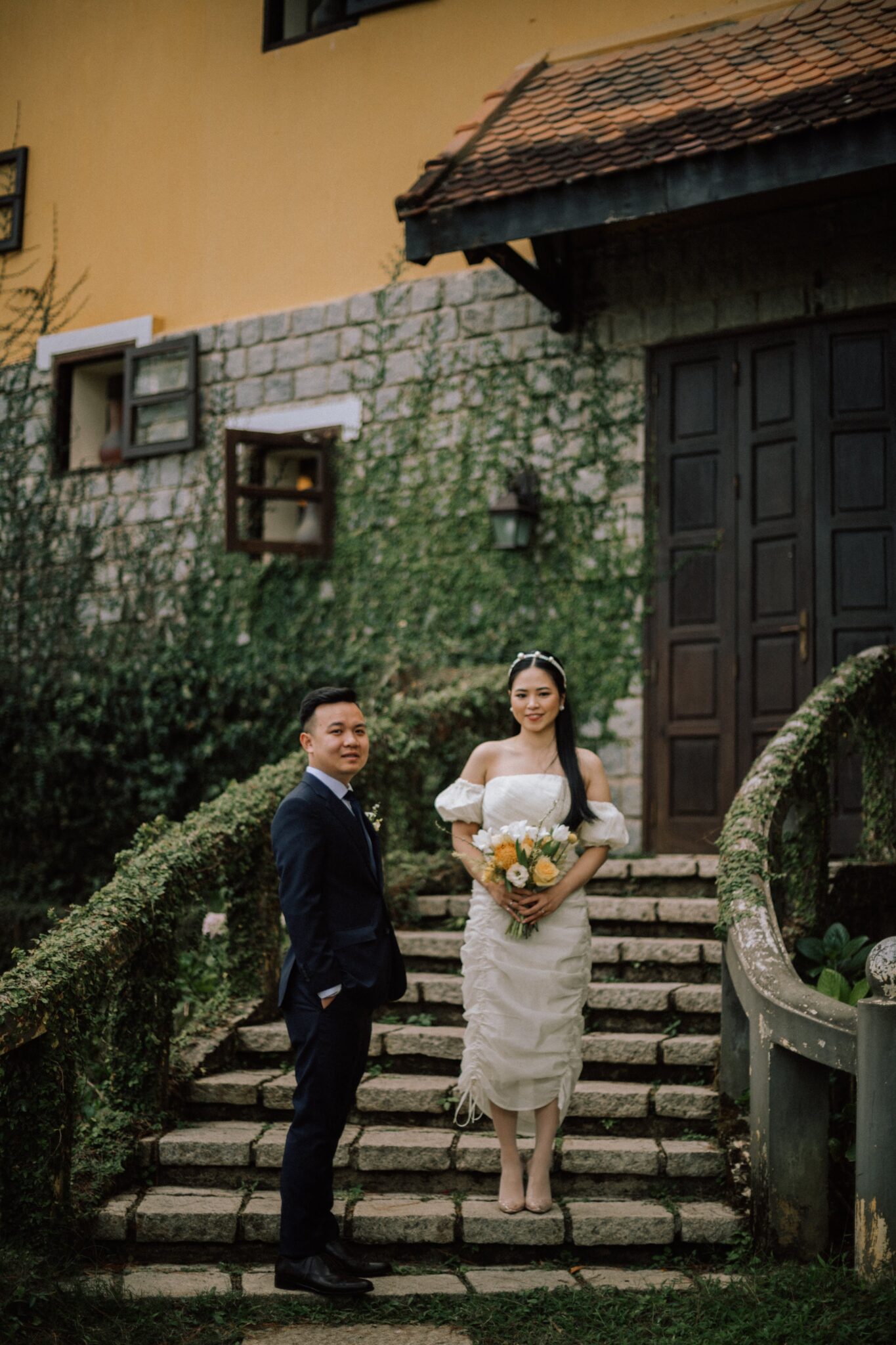 The Couple
Hoai and Linh are travel-lovers whose stories are woven in various cities and countries. Linh & Hoai always love the idea of exploring new places, hence they chose to hold their wedding in Da Lat – a location they had never set foot on.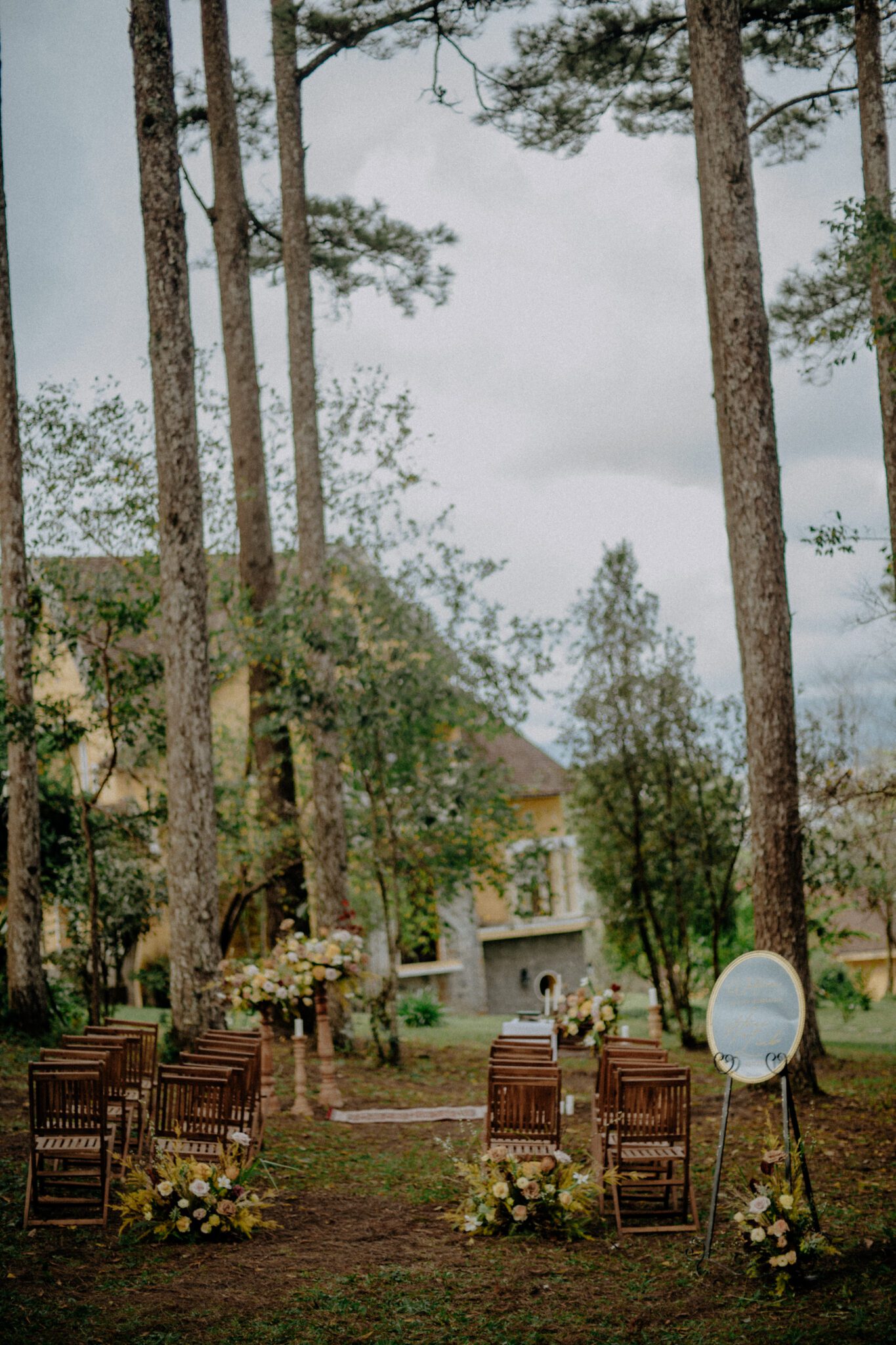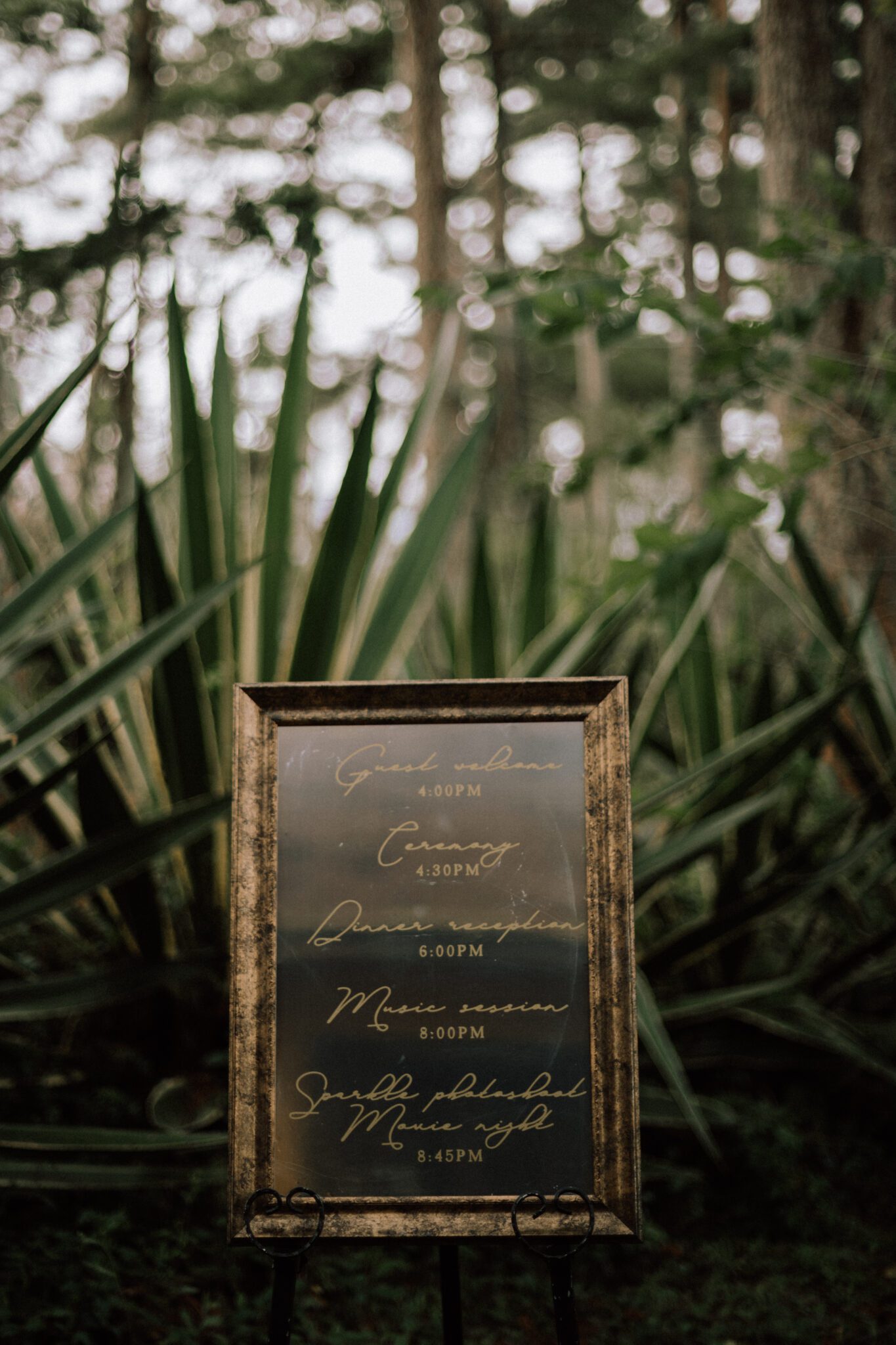 The primary palette for the wedding was gold, laced with the deeper tone of brown, harmonizing with the pine forest in Da Lat and the signature yellow walls of Ana Mandara. The somewhat cold atmosphere in the Da Lat forest was swept by the gold palette's distinct radiance.
The Stationery
The wedding stationery – vow notes, invitation cards, menu, name cards and envelops were inspired and designed from the venue itself.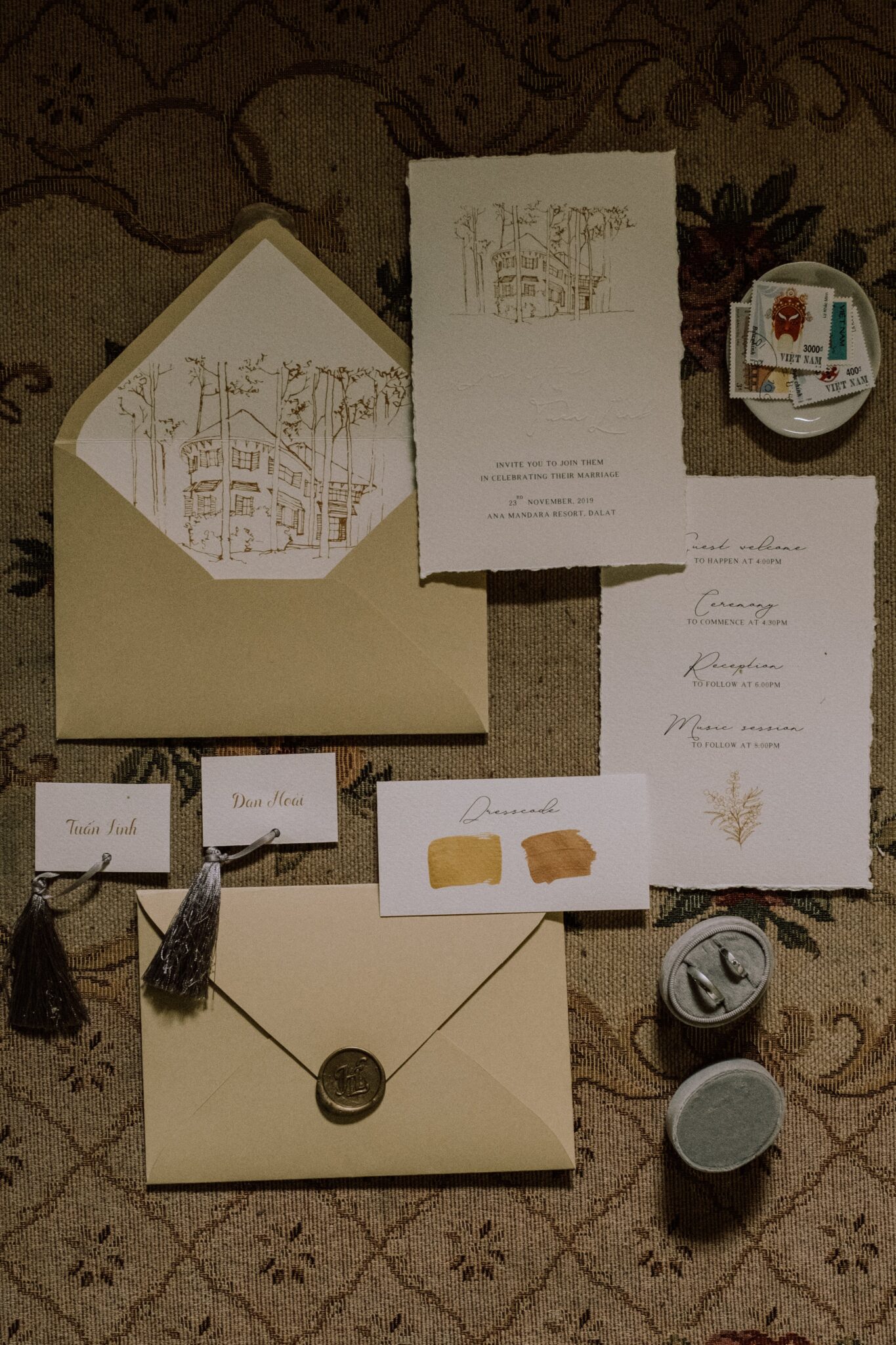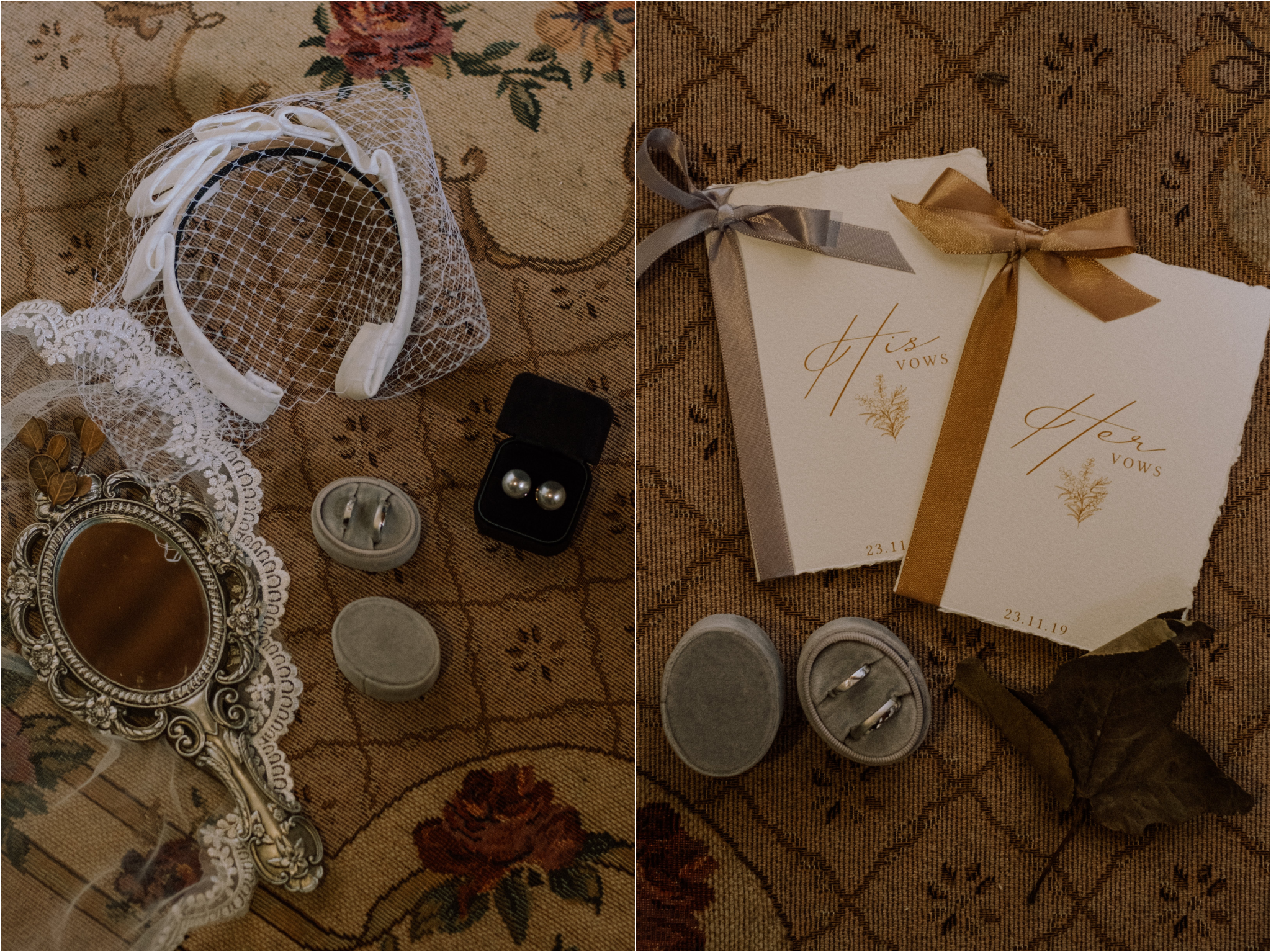 The images of Ana Mandara were sketched on the invitations and the envelop's inner side as a hint for their guests about where the forest wedding would take place. The footer of the invitation cards was a lovely mimosa – the signature flower of Da Lat.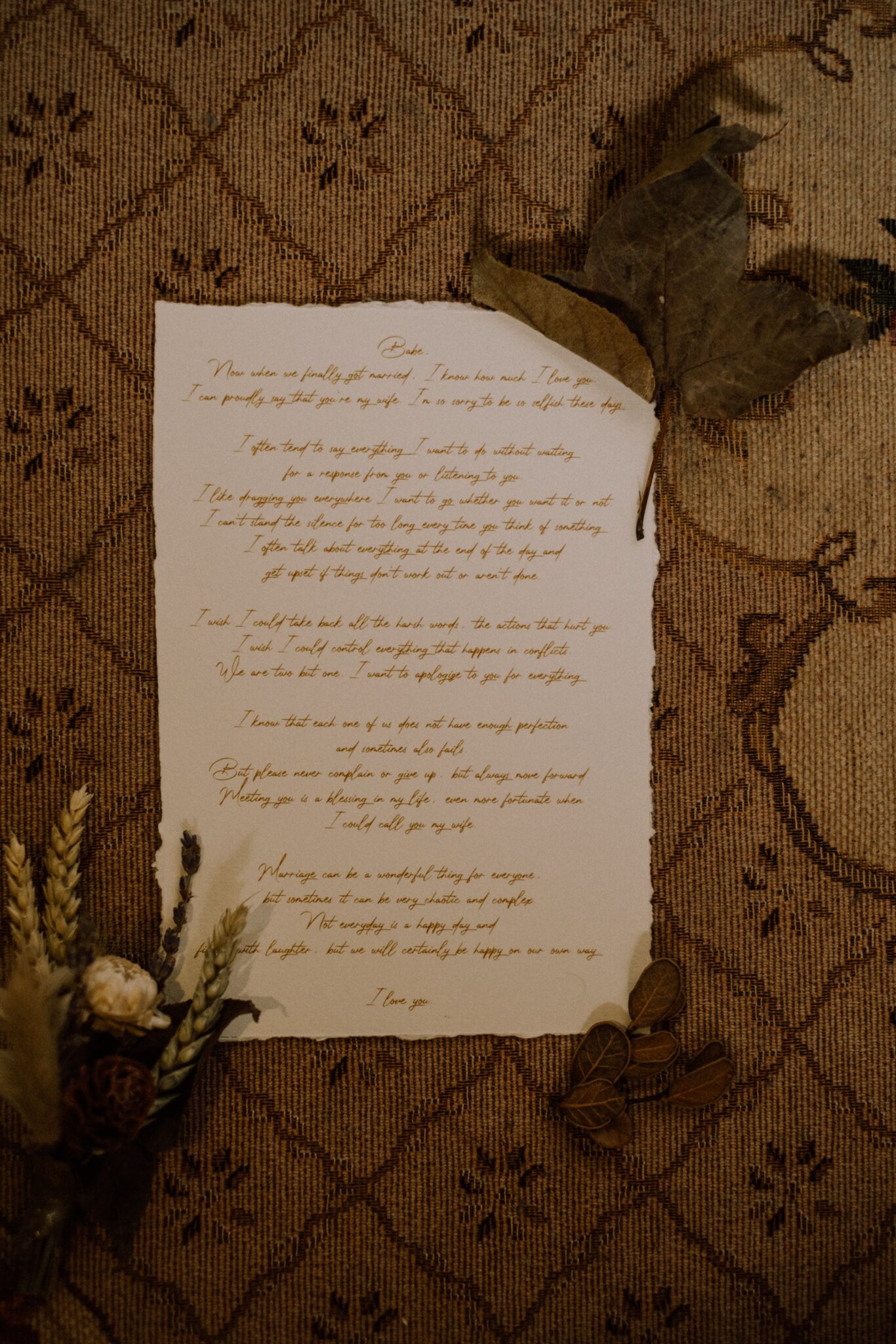 Our wedding planners suggested for the groom Linh the idea of a letter for Hoai. It was printed and put on the ceremonial area as a meaningful little gift for the bride.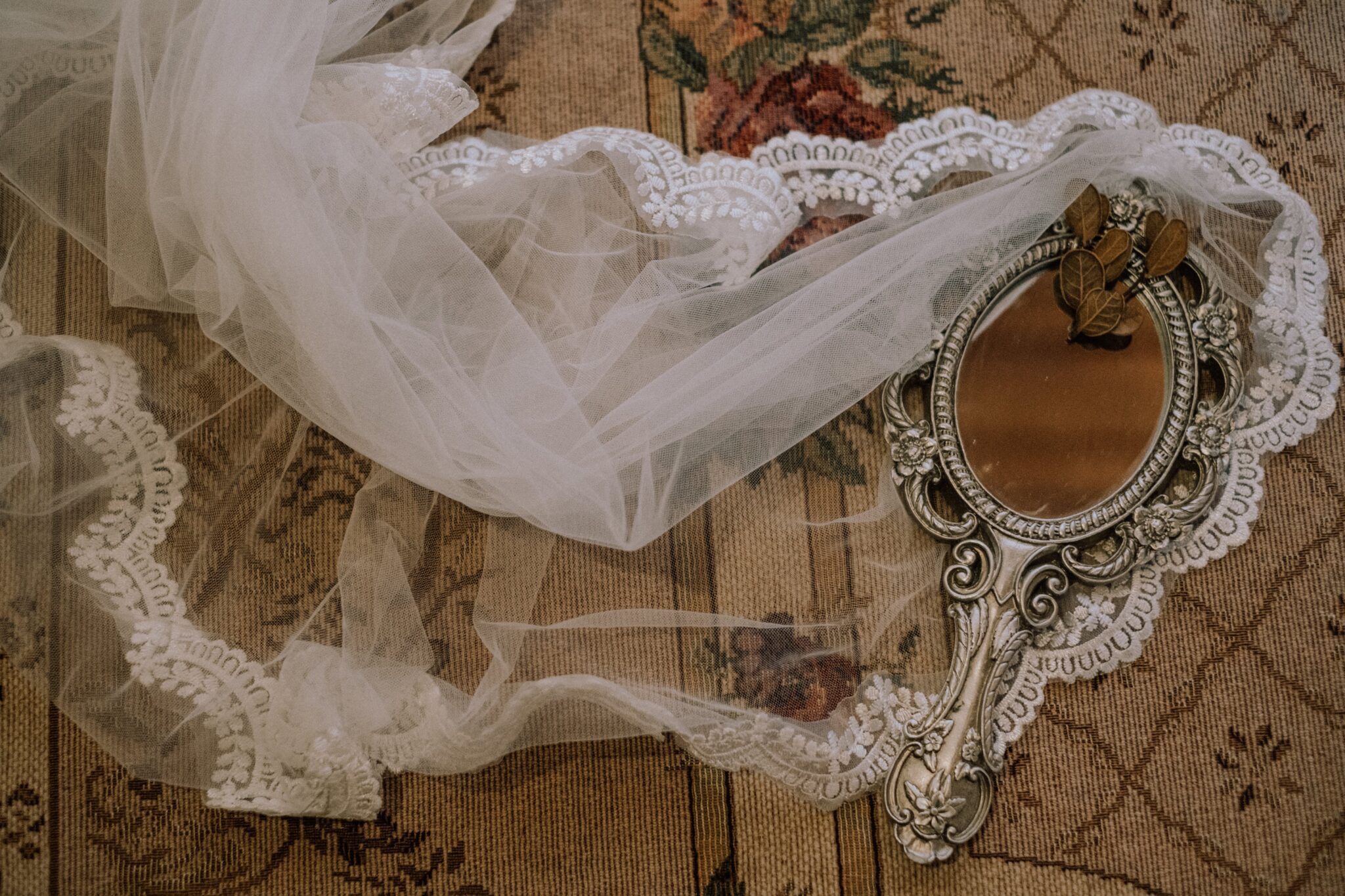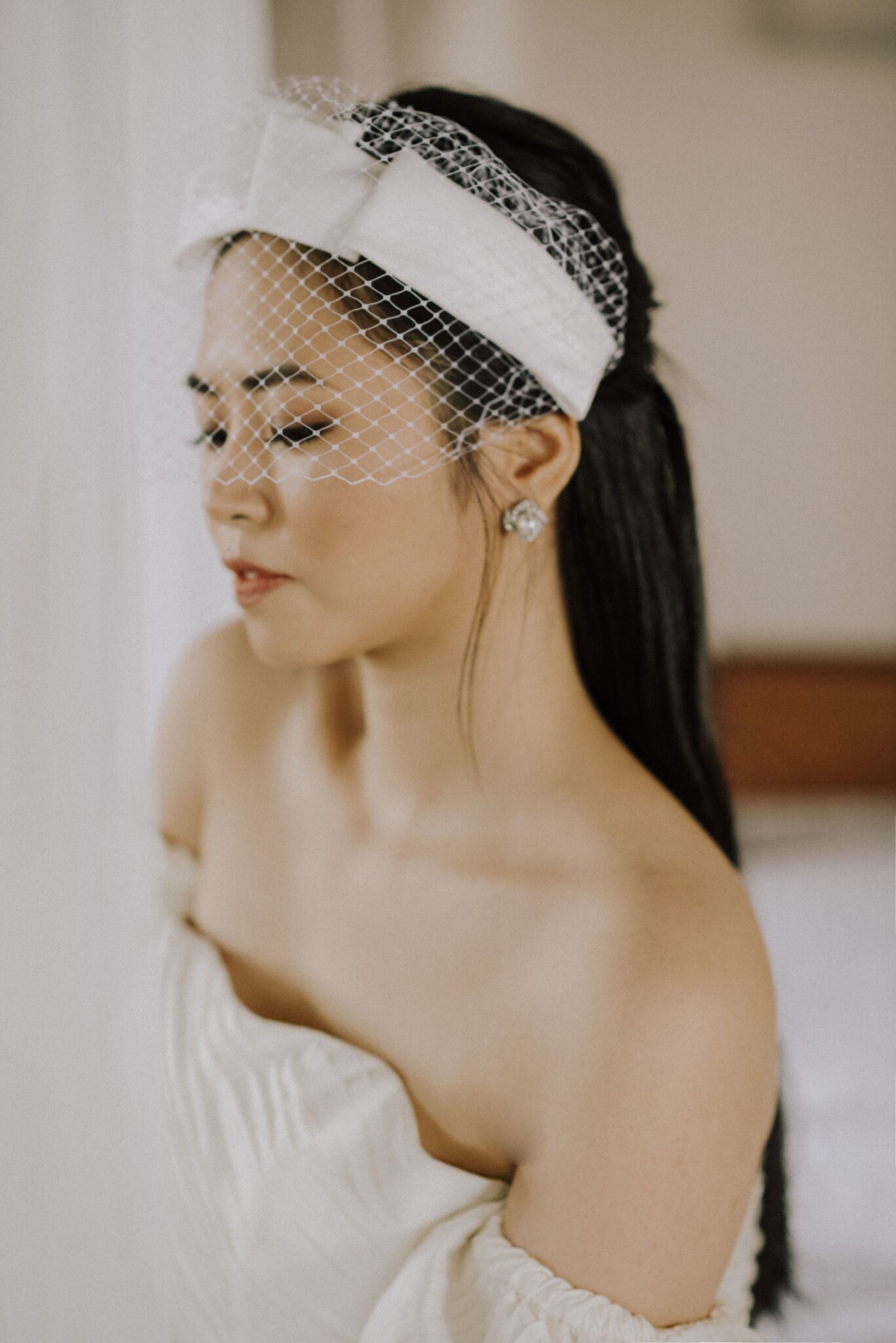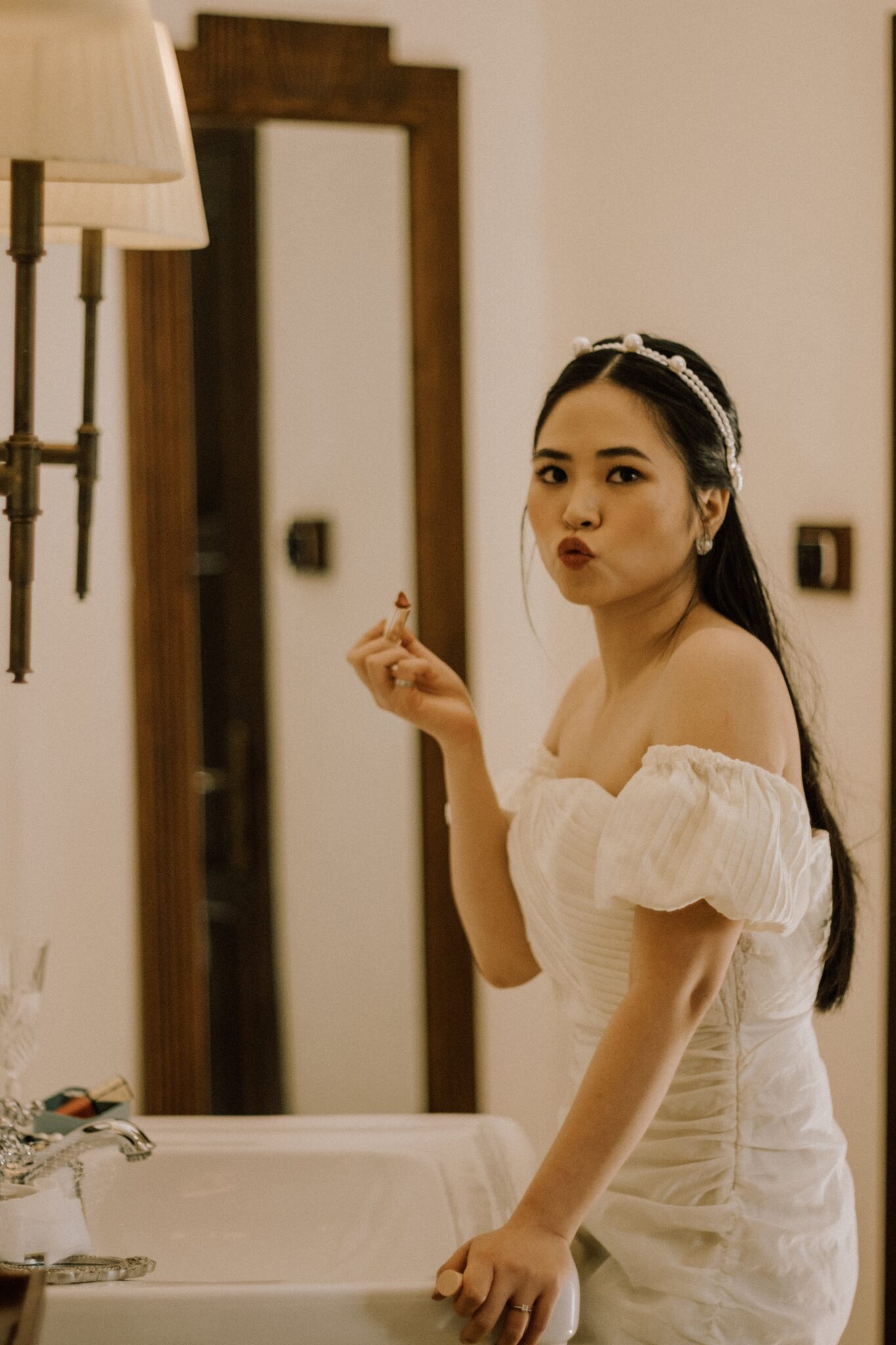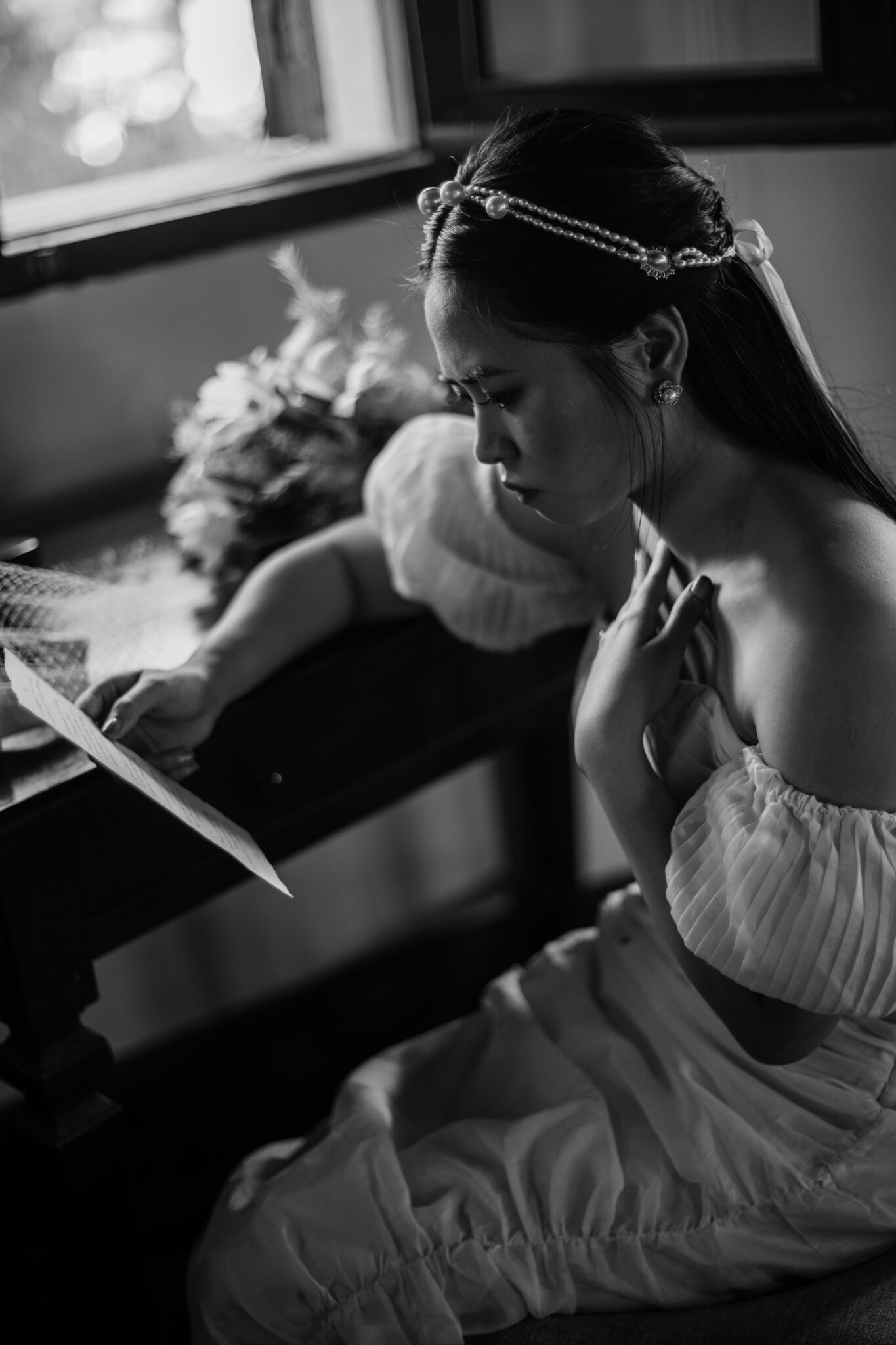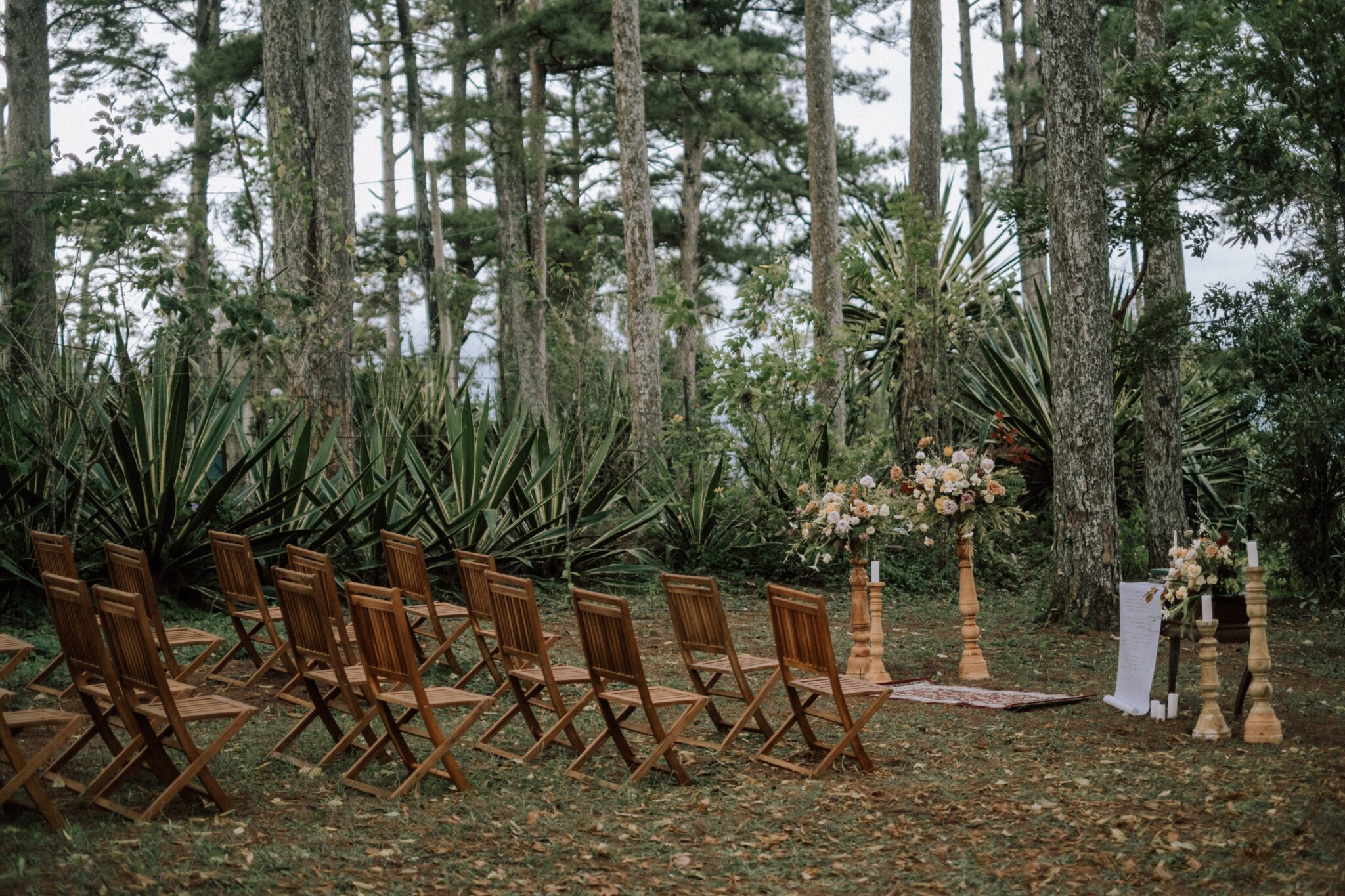 A forest wedding ceremony
In the pine forest, the couple shared their most intimate and emotional moments with their families and friends.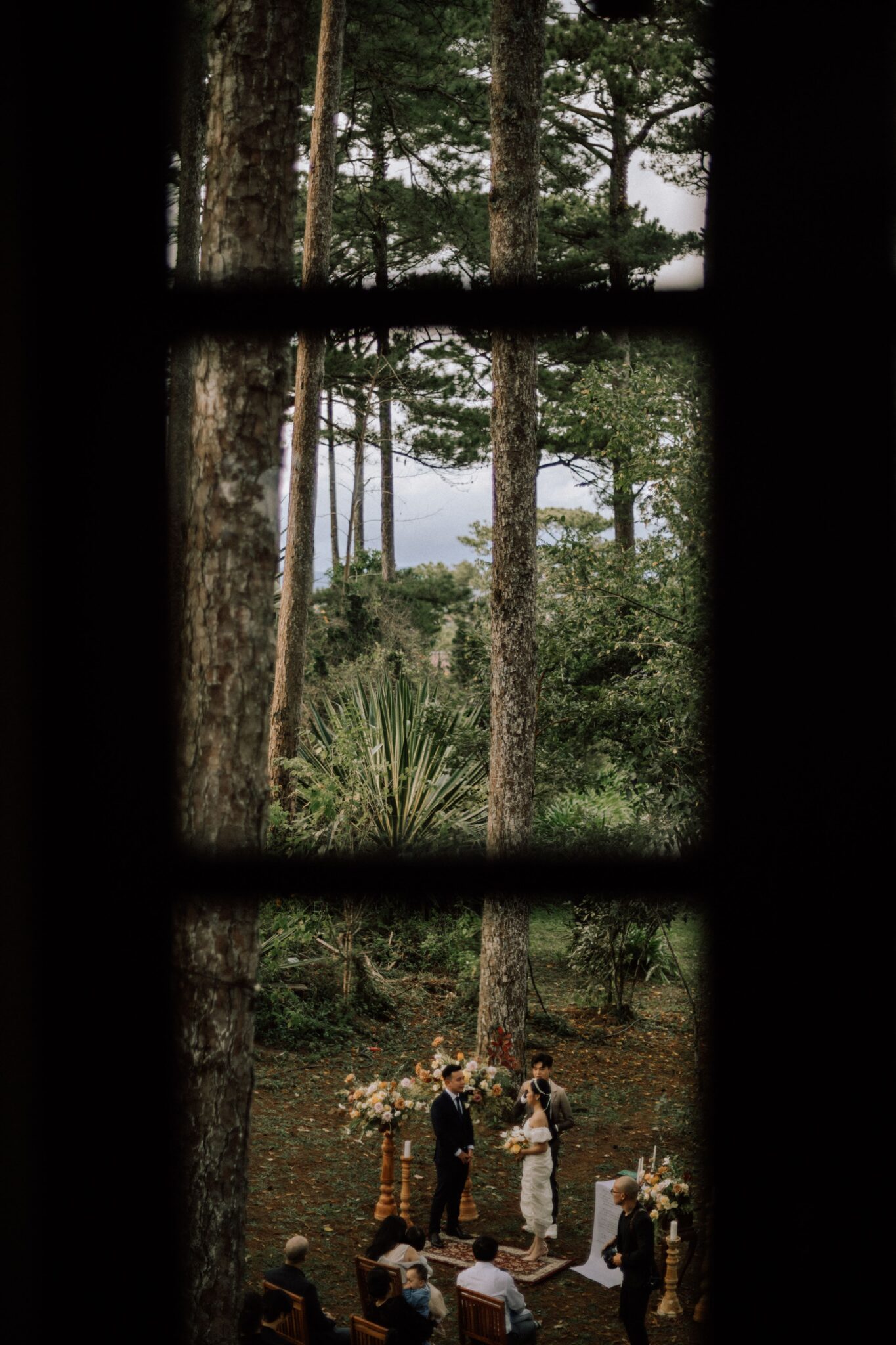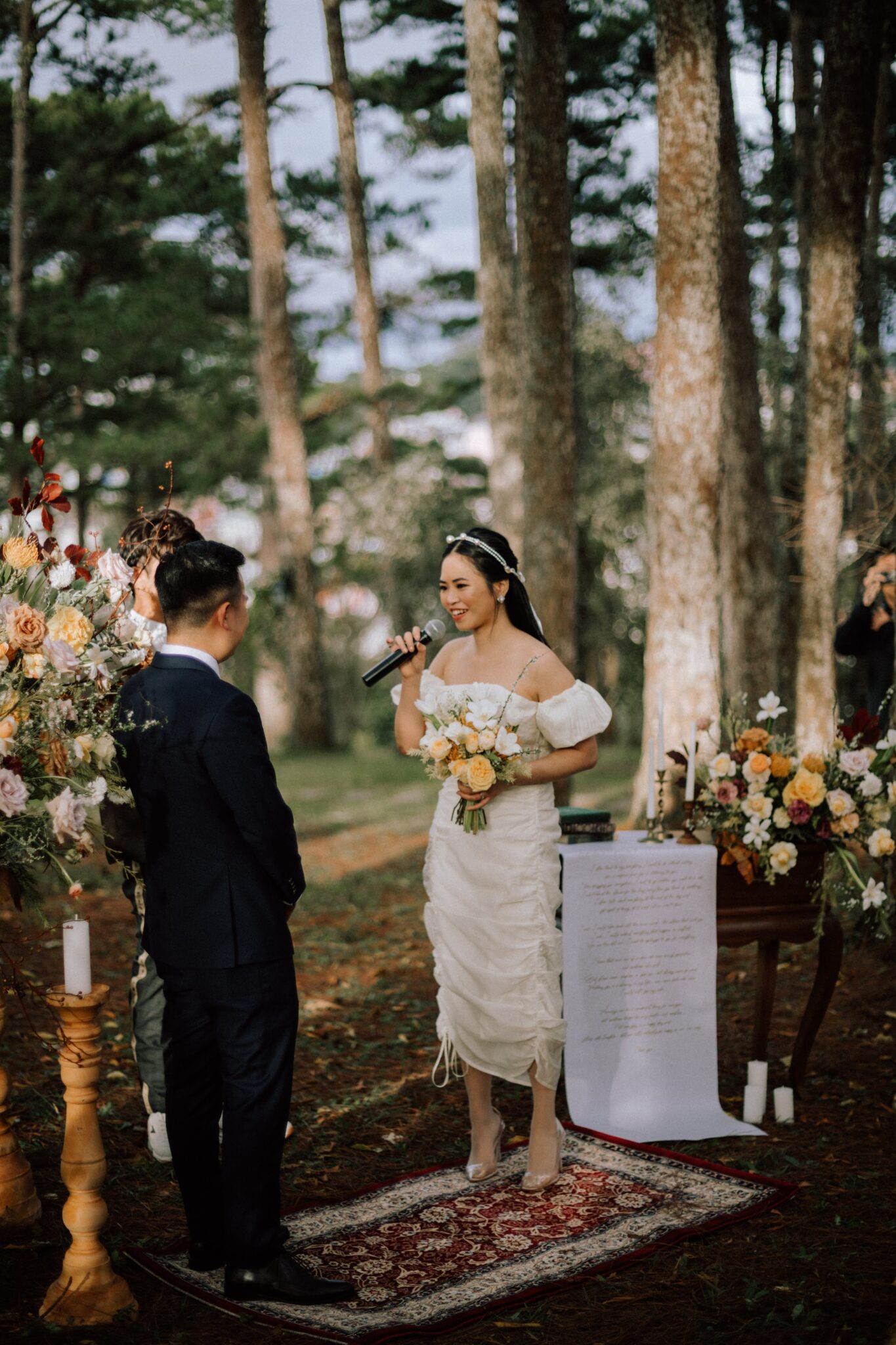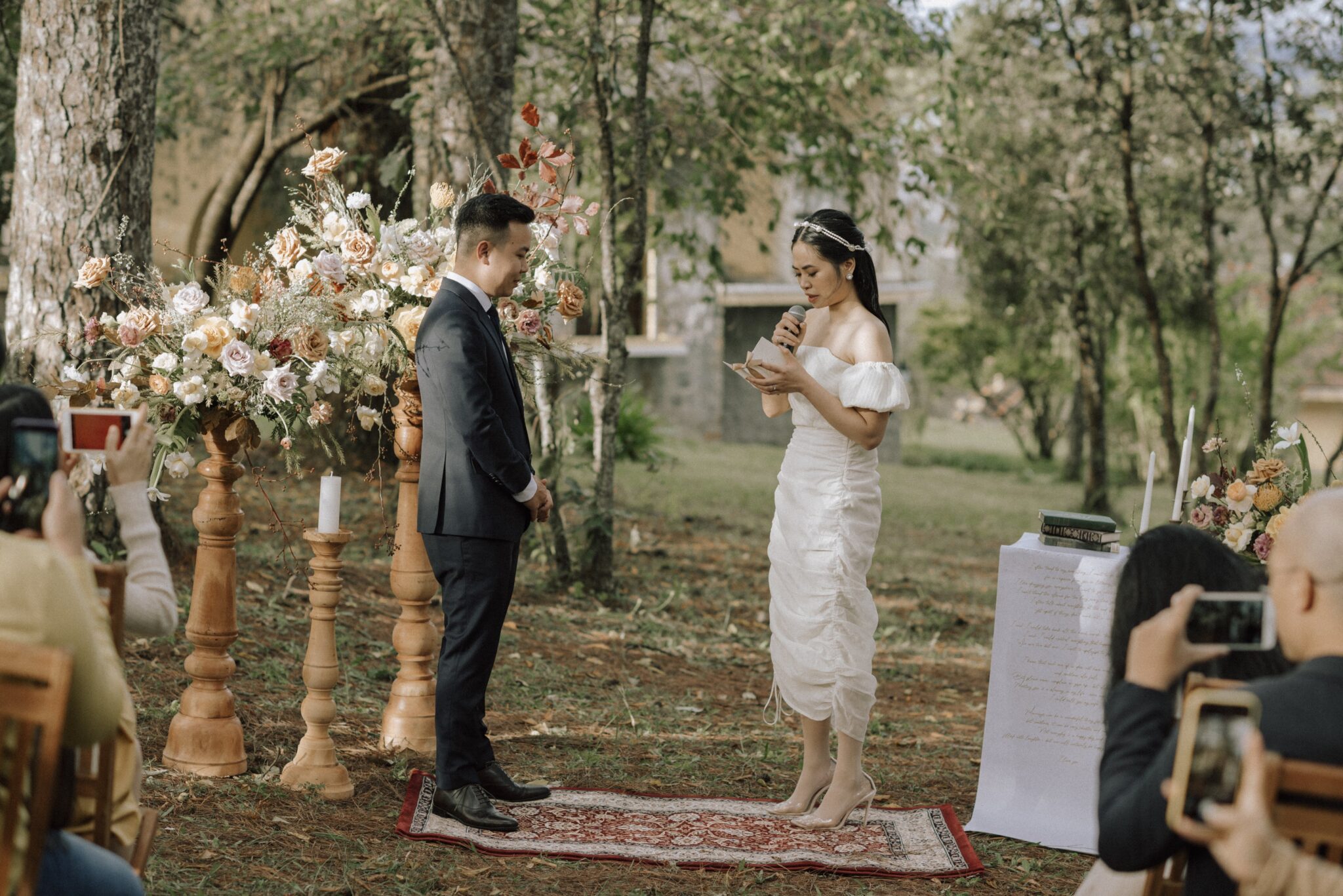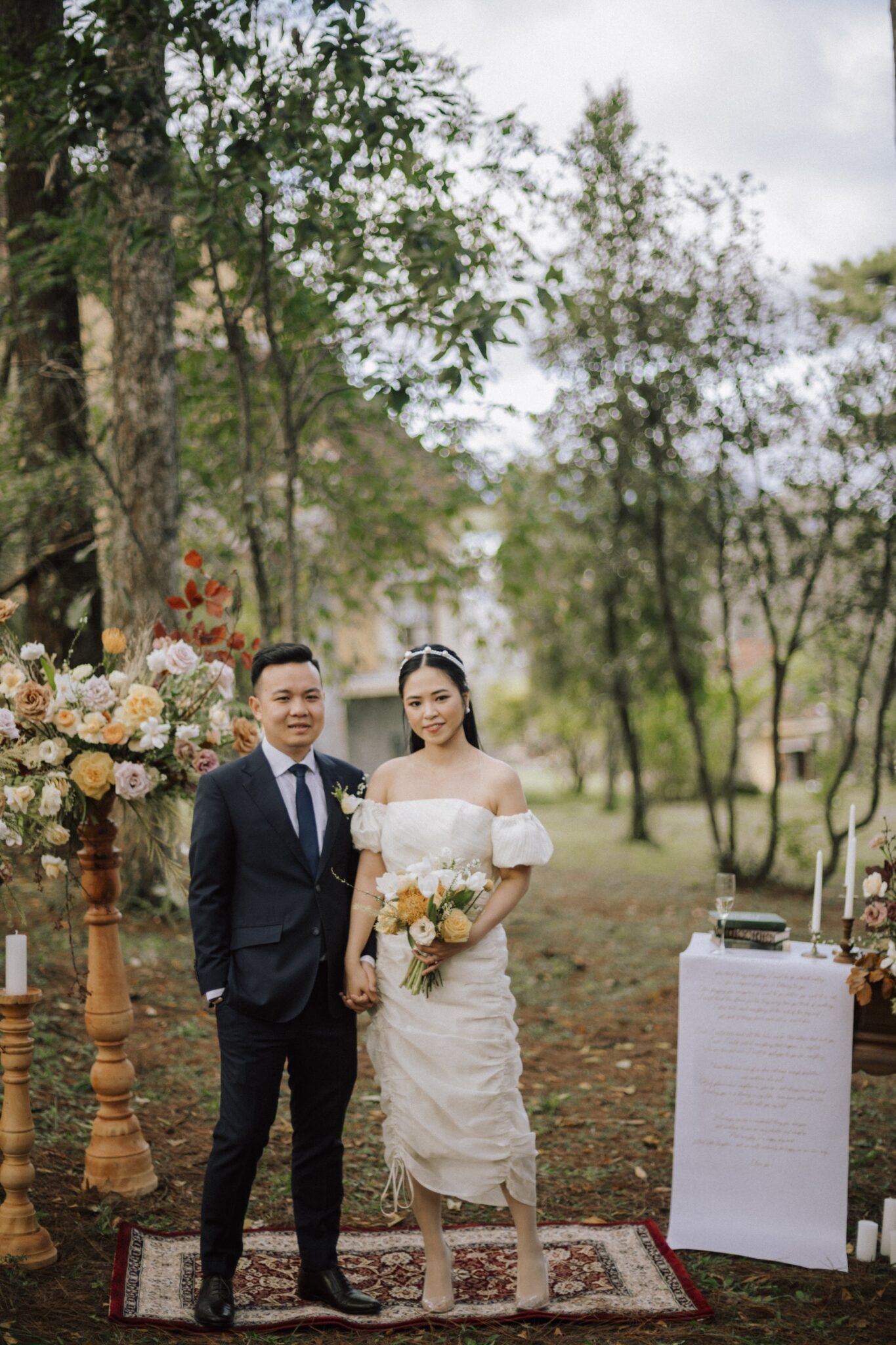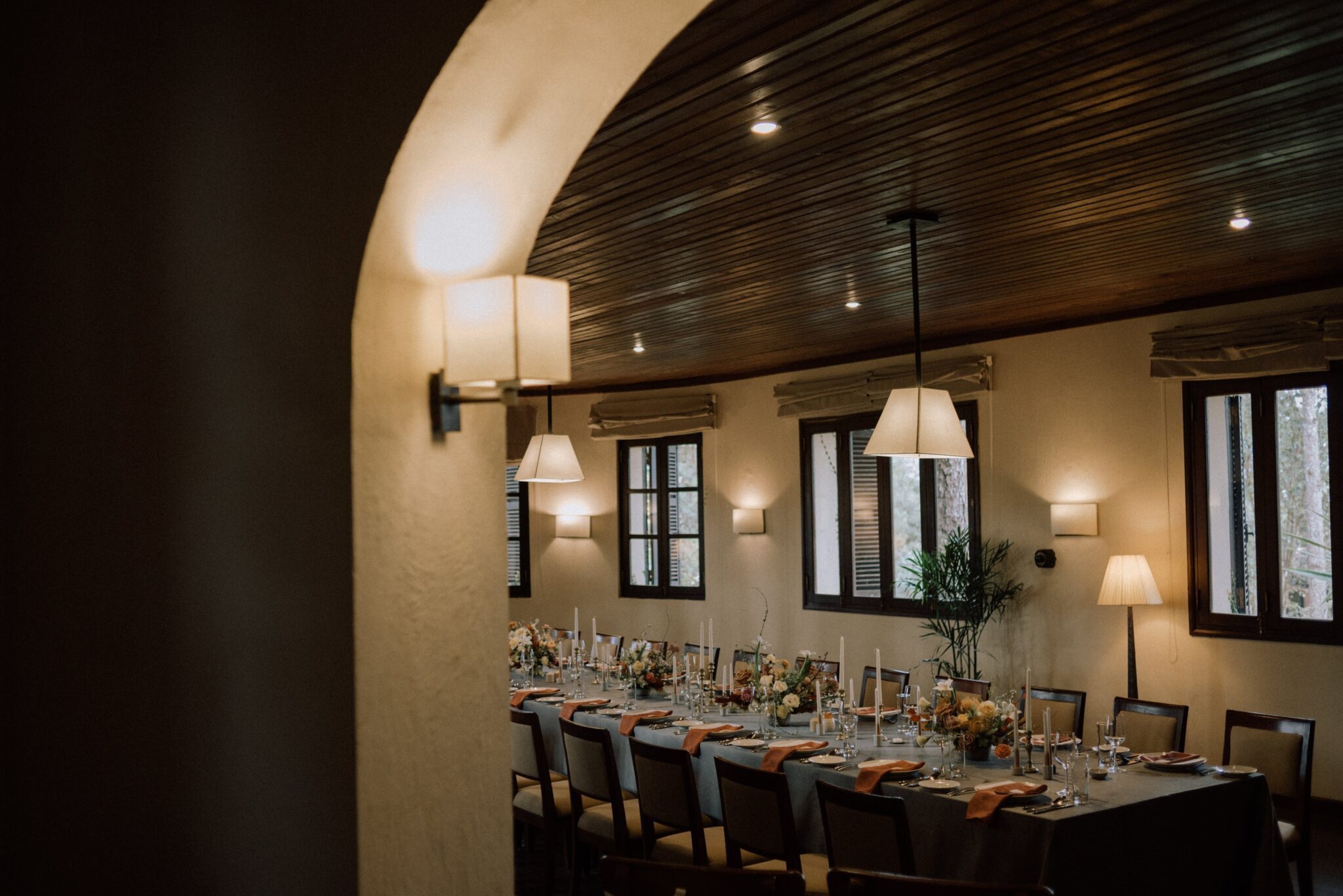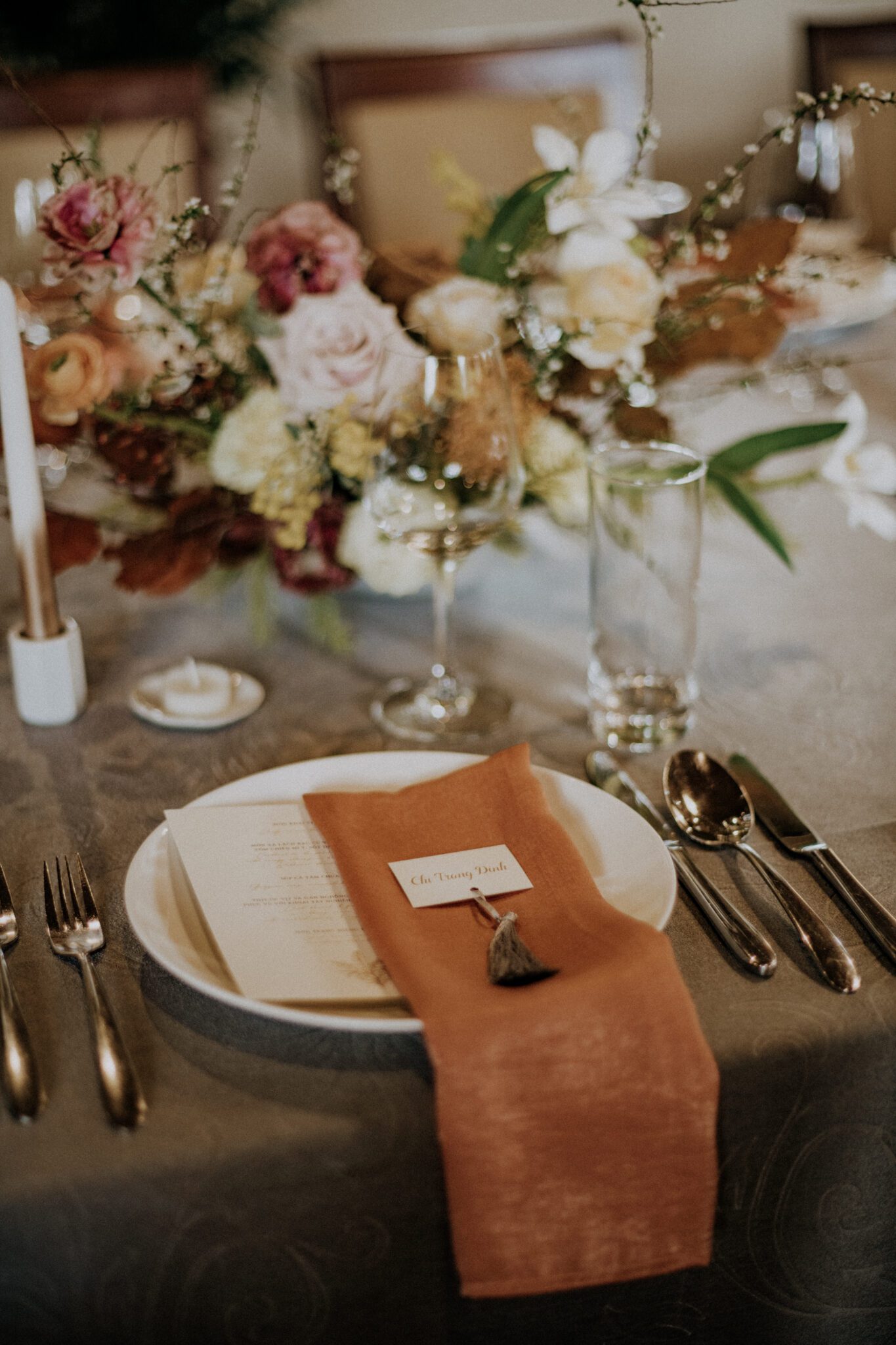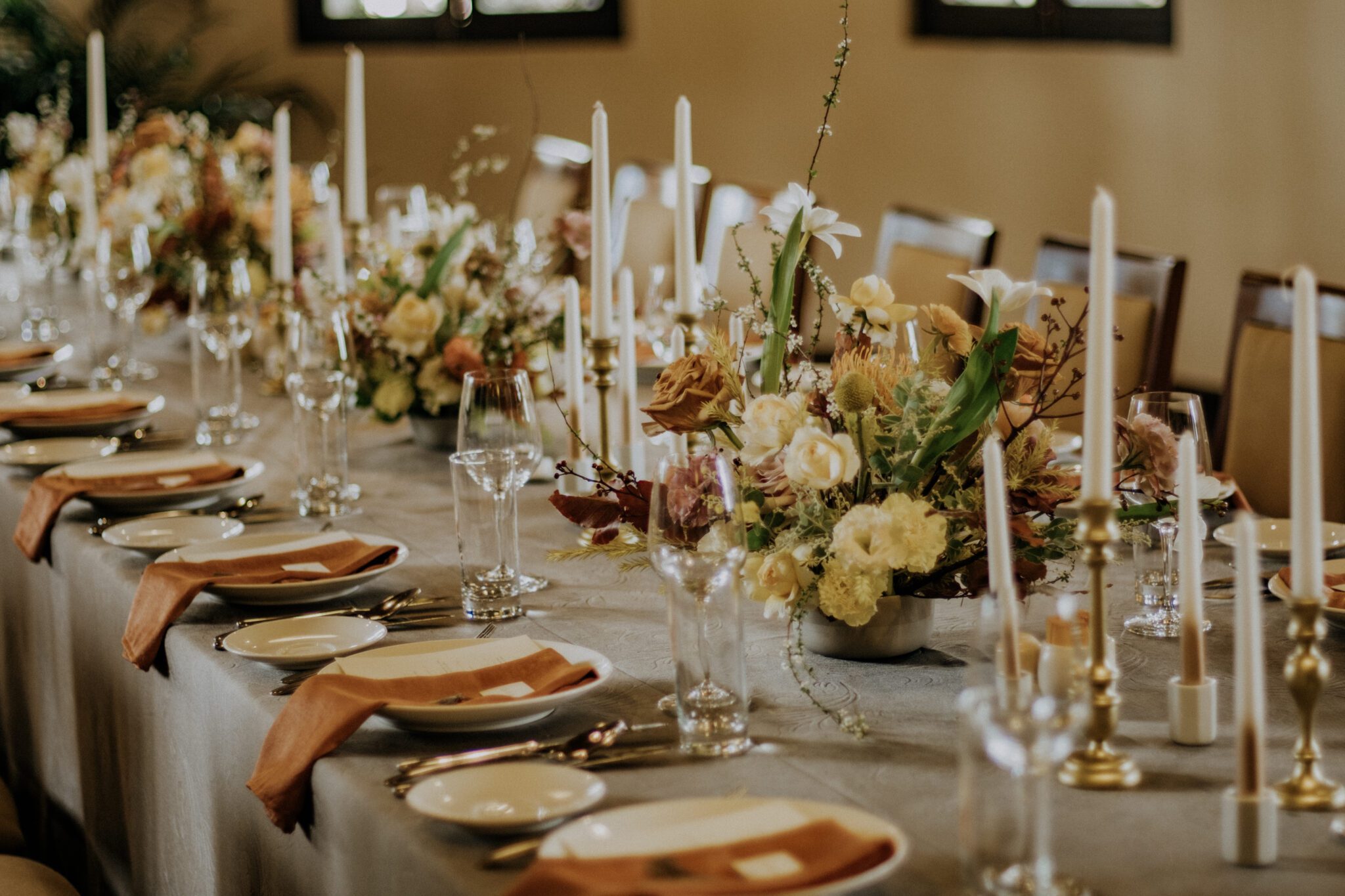 A cozy dinner reception
The dinner reception warmly was held in Ana Villas. We purposely arranged a long table in the middle of the room to create a homey, family-dinner atmosphere. Everyone gathered around the dinner table and enjoyed fine wine in Da Lat's chilly weather.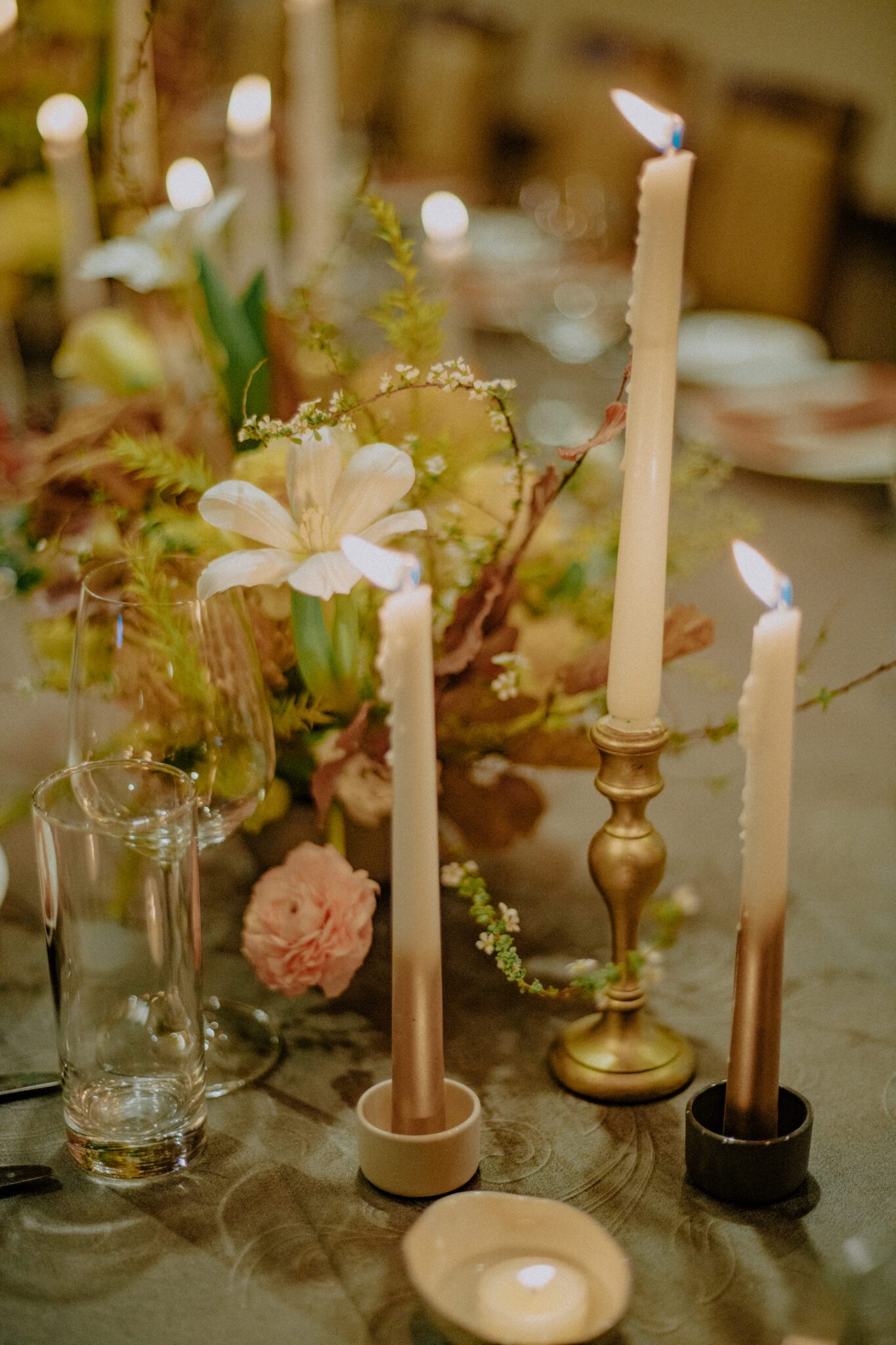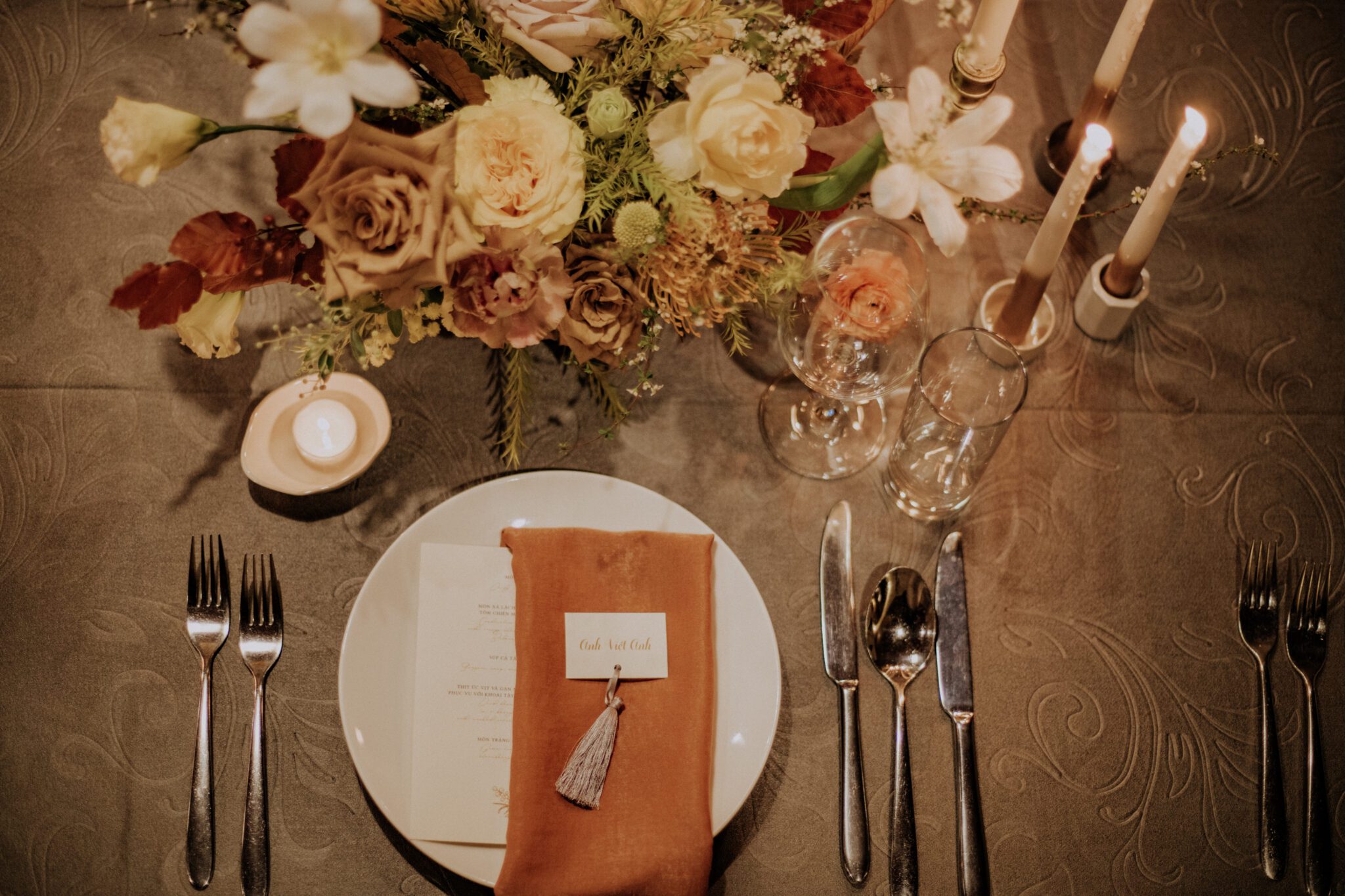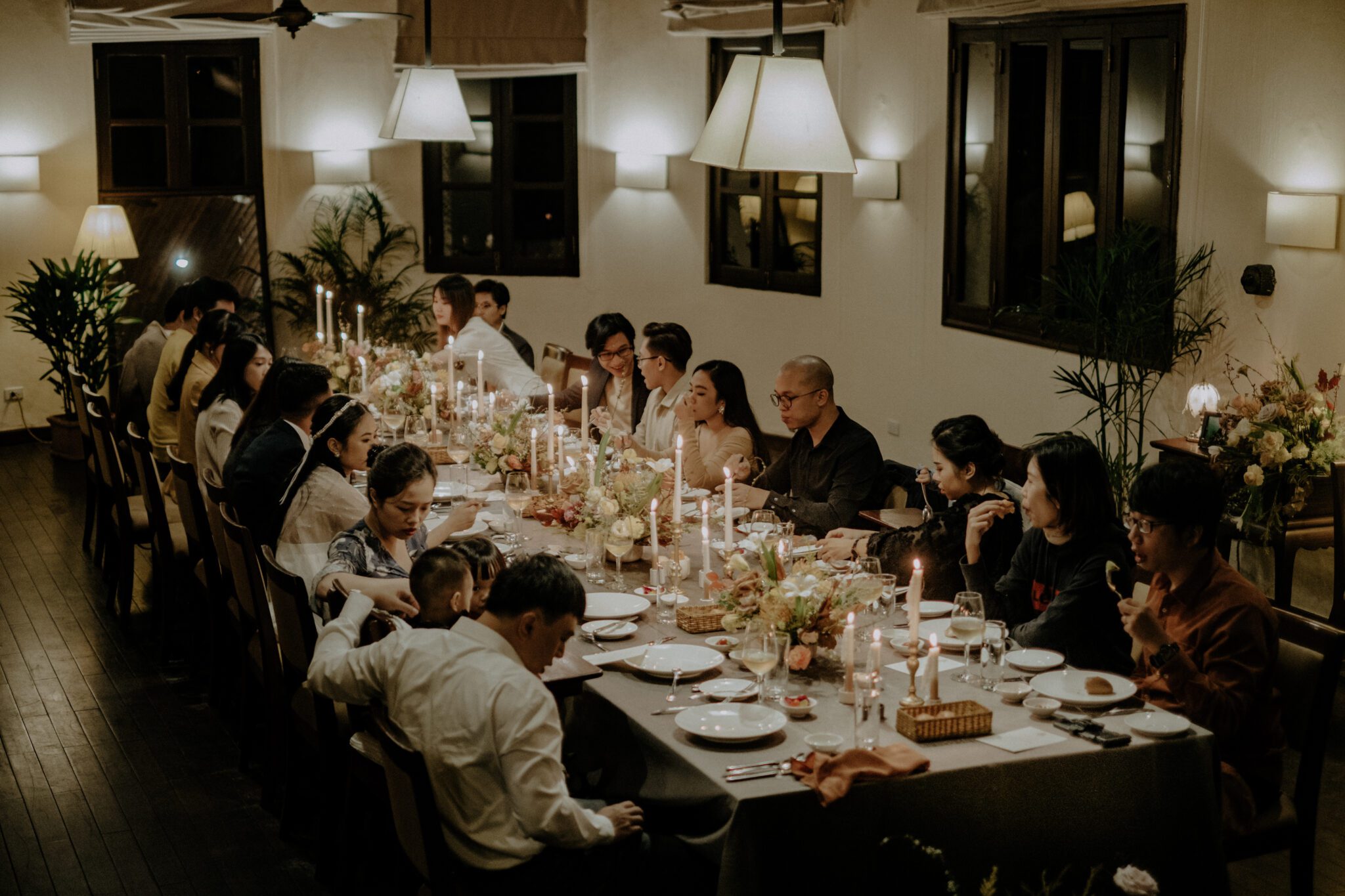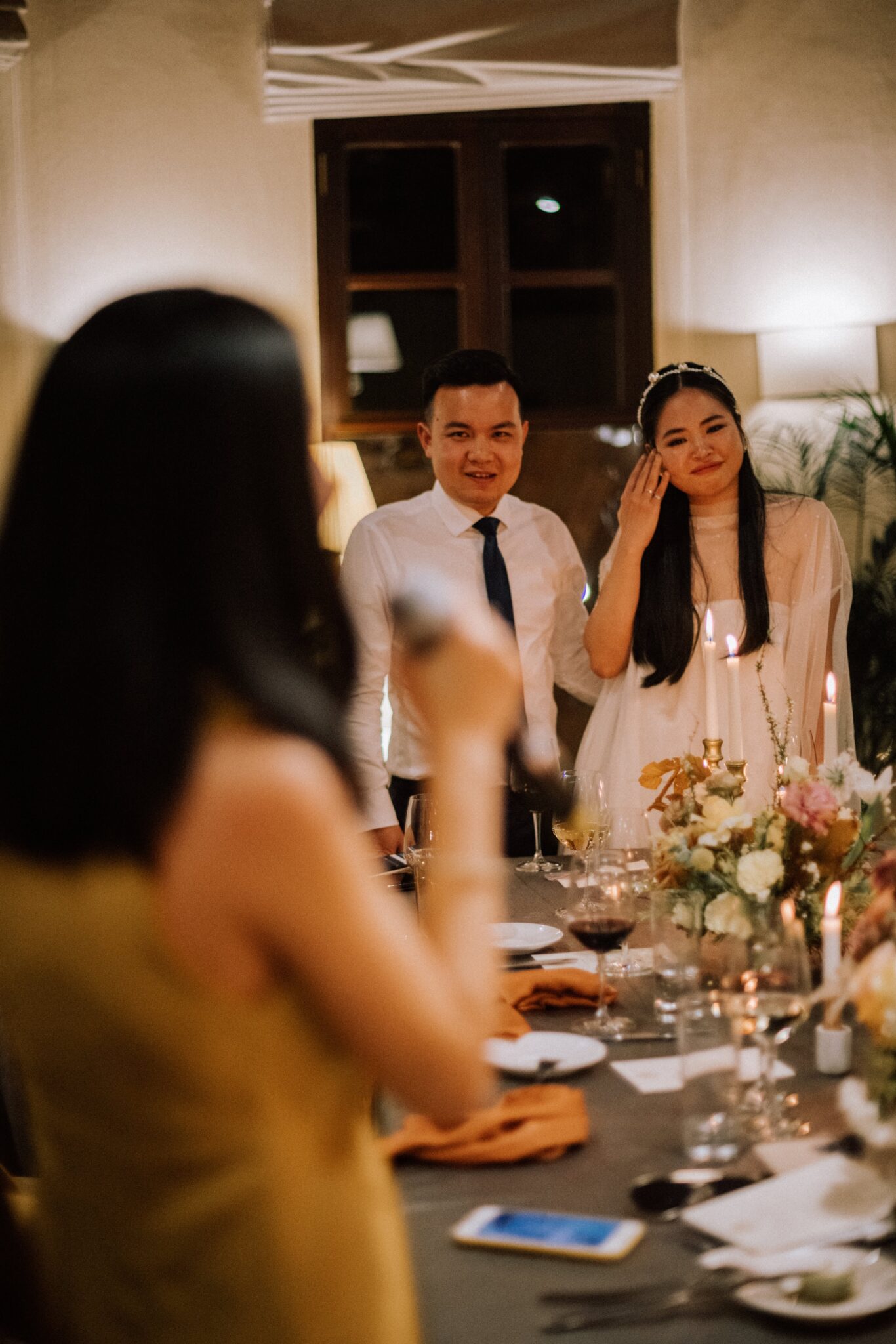 To provide a better experience for the guests, we brought a live band and a mixologist to the dinner. While music set up the mood, good cocktails made people relaxed and enjoy the night.