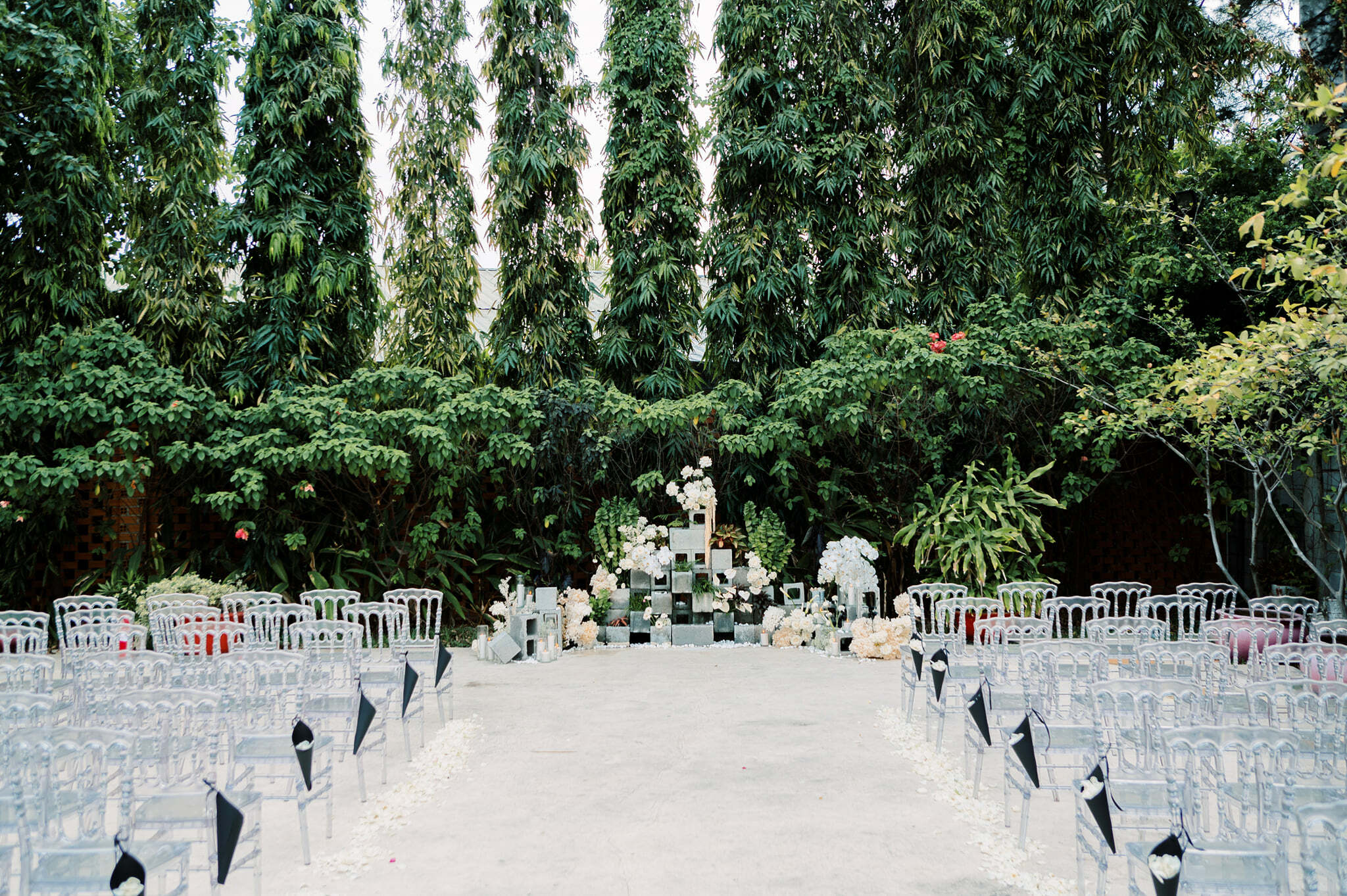 Jazz En Vogue, Nhu and Jamie's outdoor wedding held at Nikko Hotel Saigon, was definitely one of our most memorable projects styling-wise.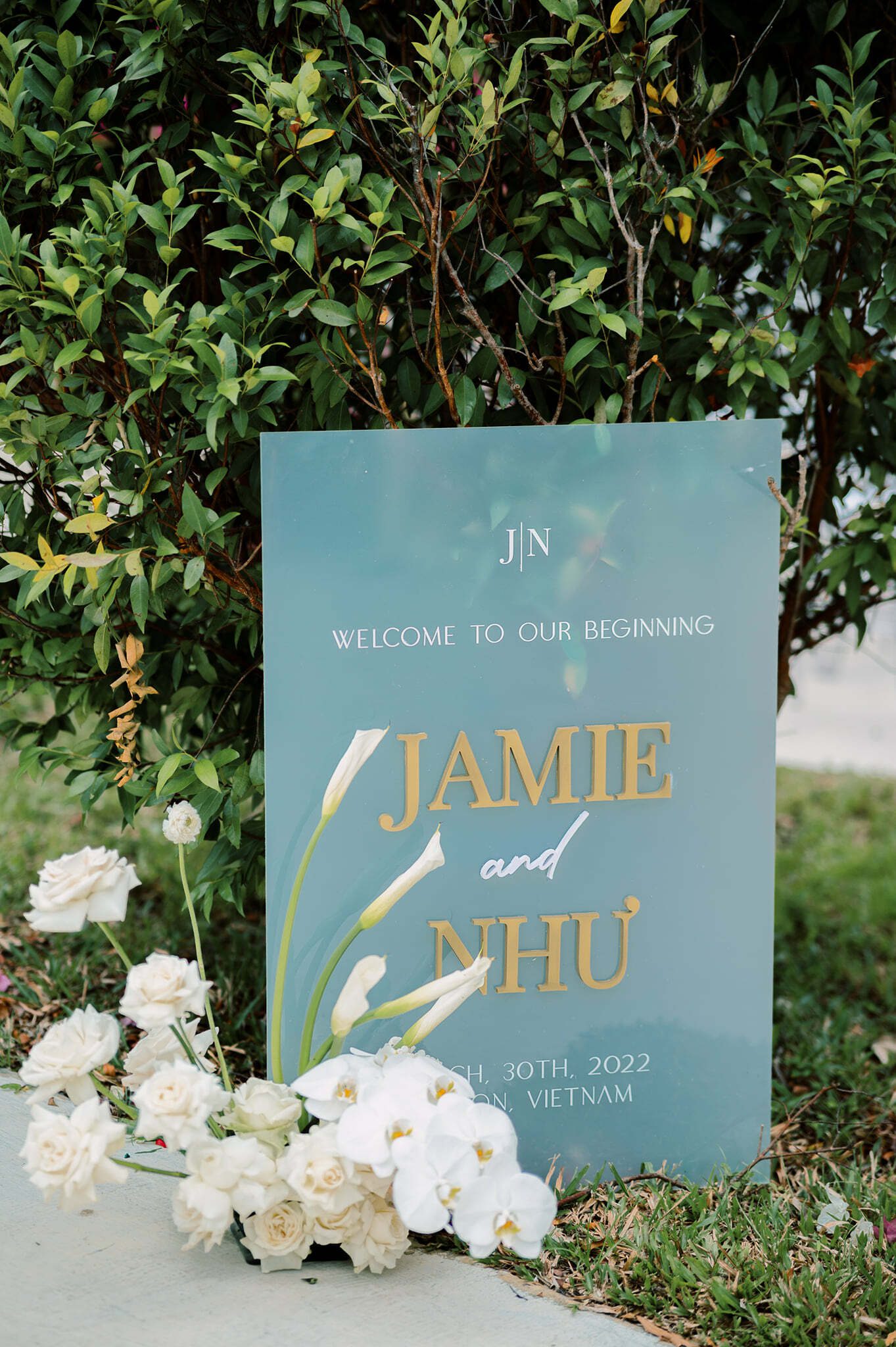 This intimate wedding was the perfect event for them to share the ecstatic beginning of their new chapter in a more profound and personal way, screaming out a trademark "Nhu & Jamie" style.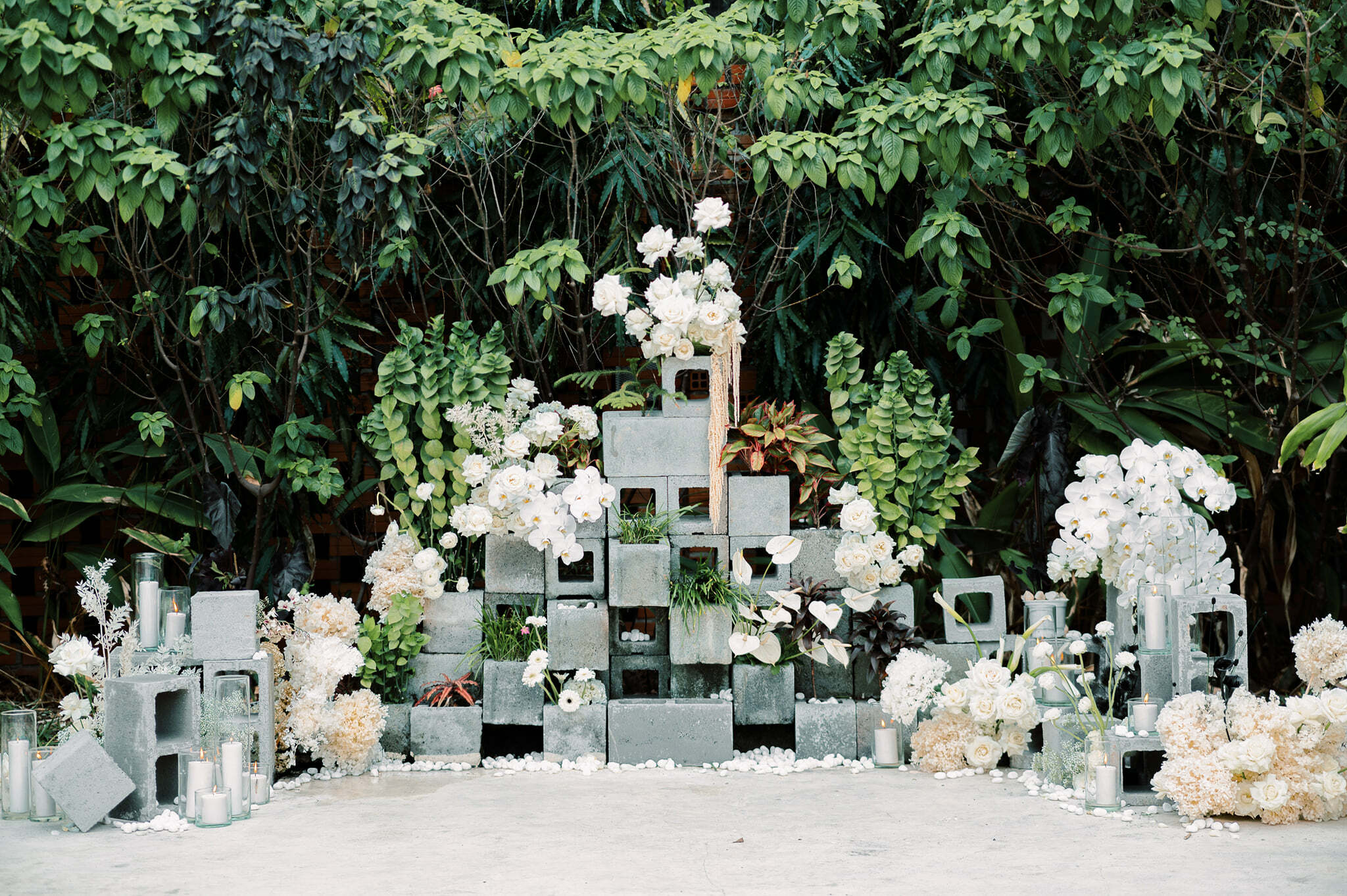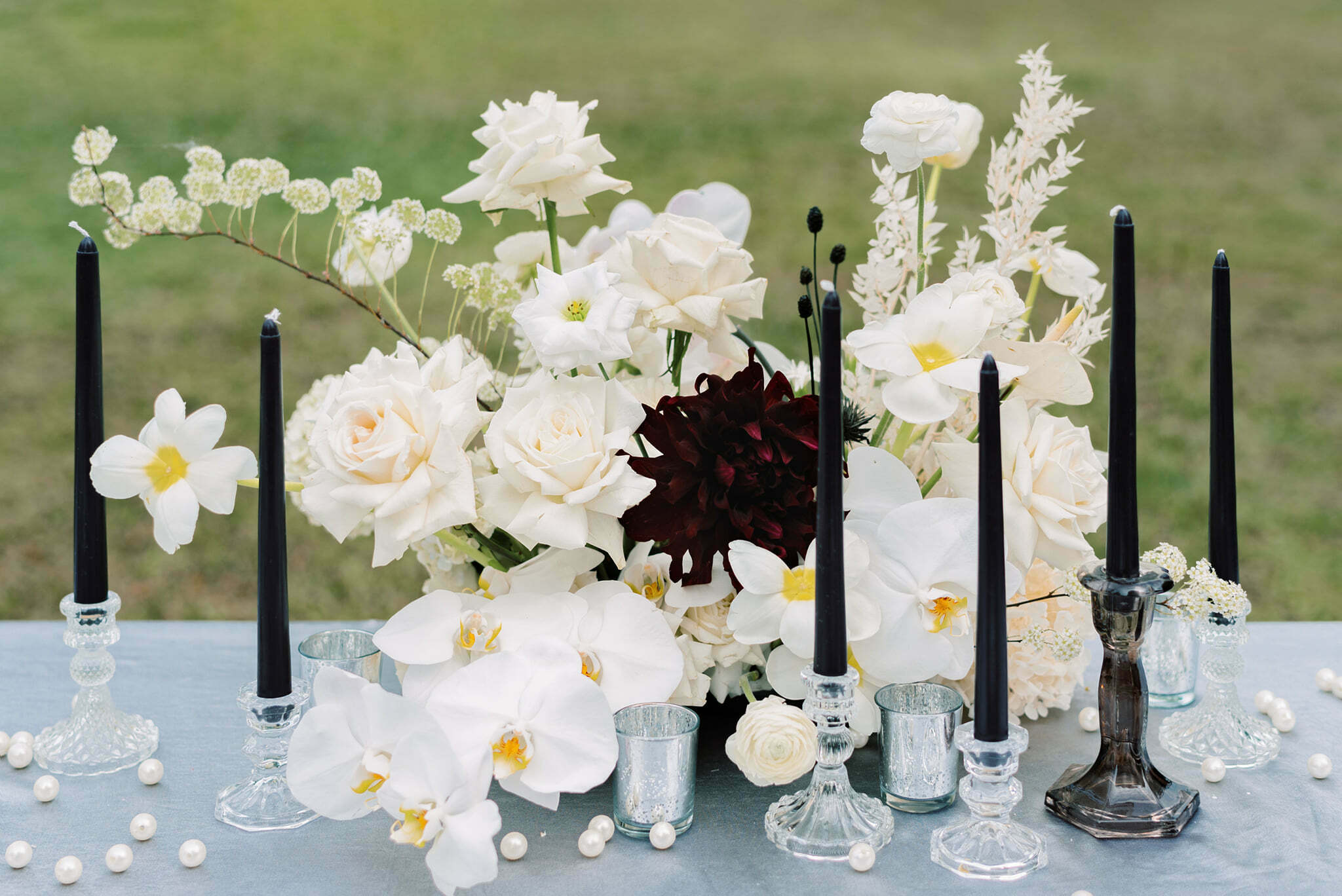 A special seating chart
Nhu and Jamie shared a great passion for winery, therefore with the purpose of incorporating this factor and elevating guests' experience, we created a seating chart with name-tagged wine glasses for each guest. They would then "take a shot, find a spot" and get themselves in the mood for an exciting night ahead.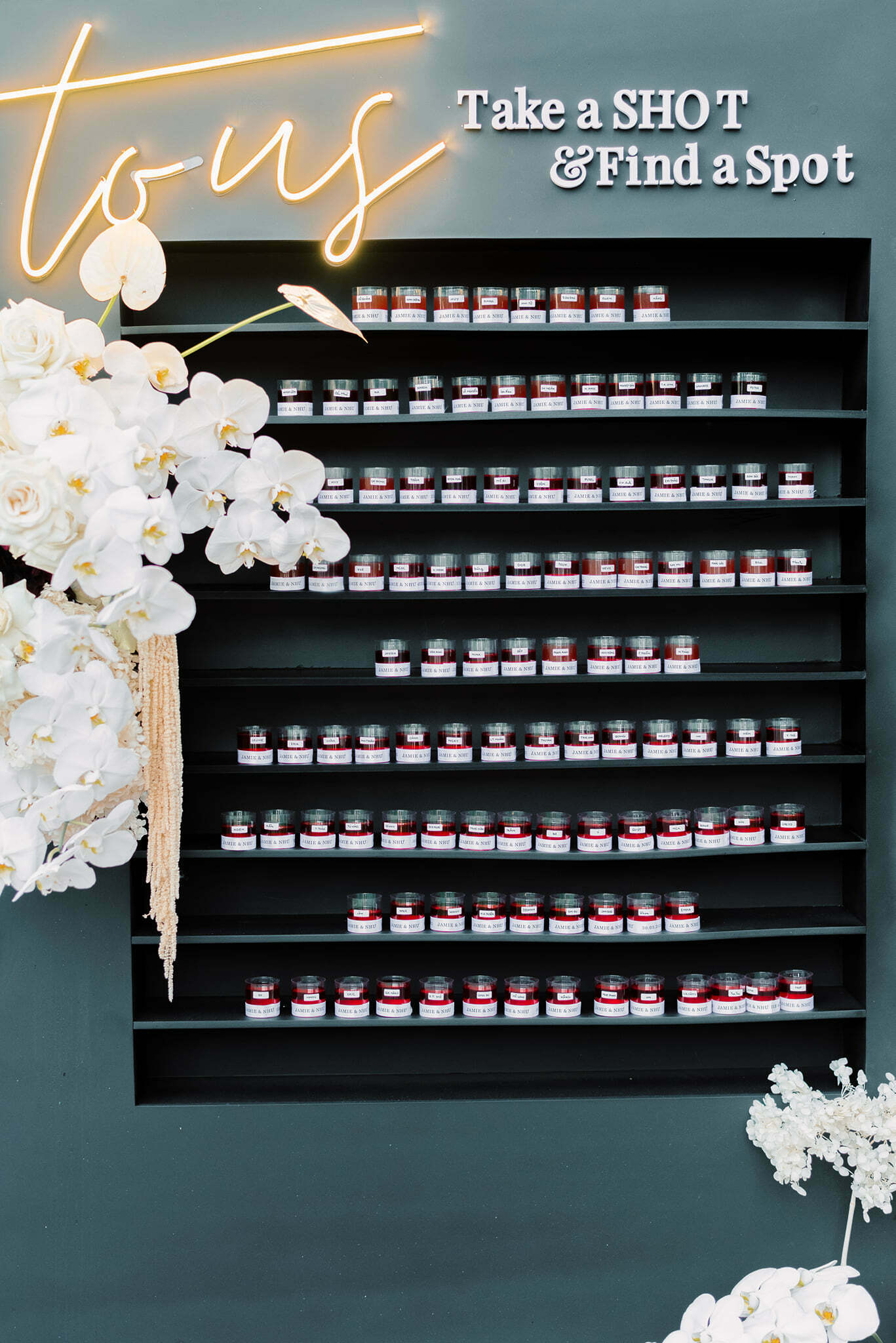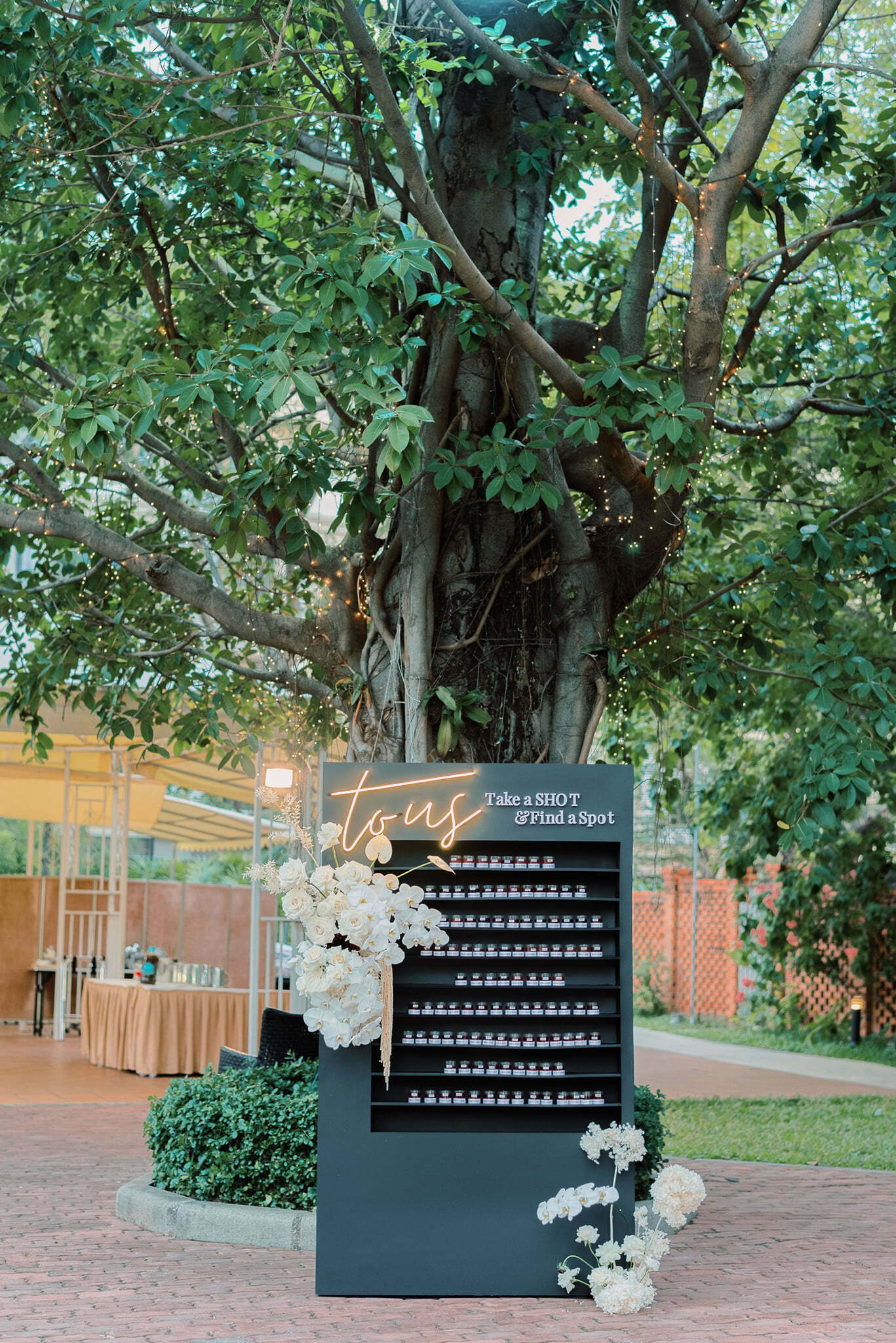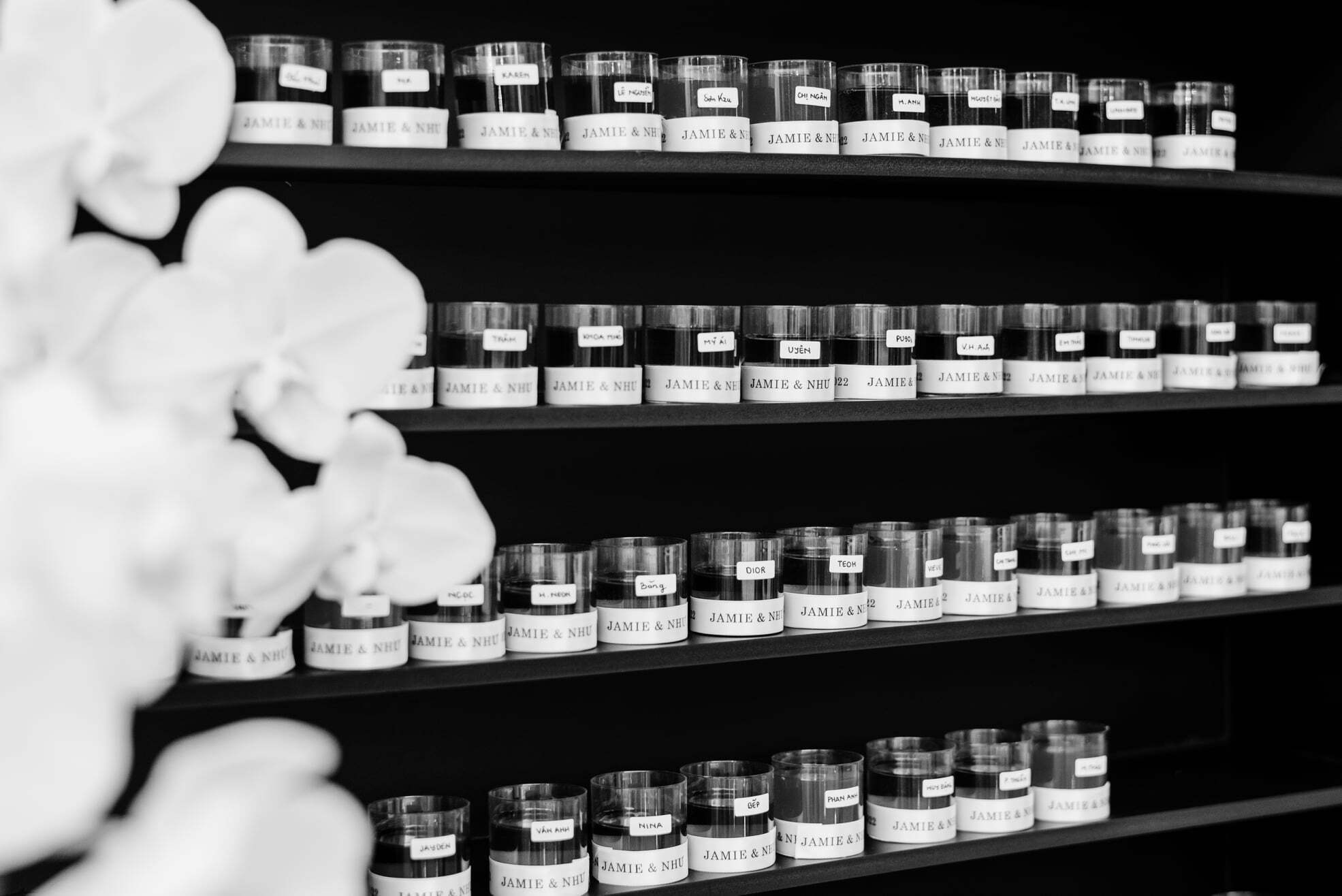 The primary color scheme for the weeding is the contrasting black & white, stylish and bold, which served as a statement for the couple's swag and personality. One of the issues we faced and solved was to create a concept that would not only satisfy the bride and groom but also fascinate and make a strong impression on the guests – consisted of well-known faces in the art and entertainment industry with distinctive taste in styling.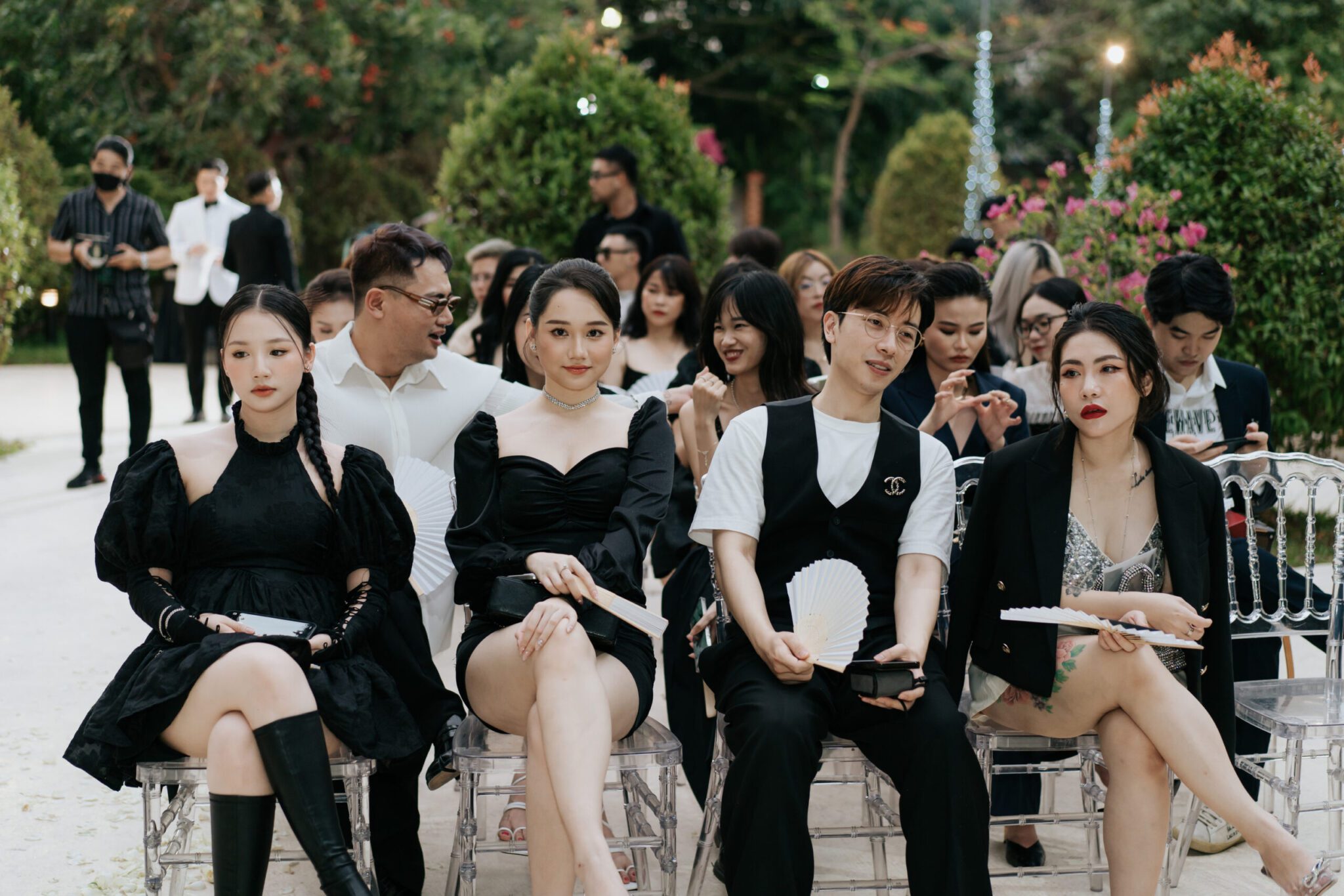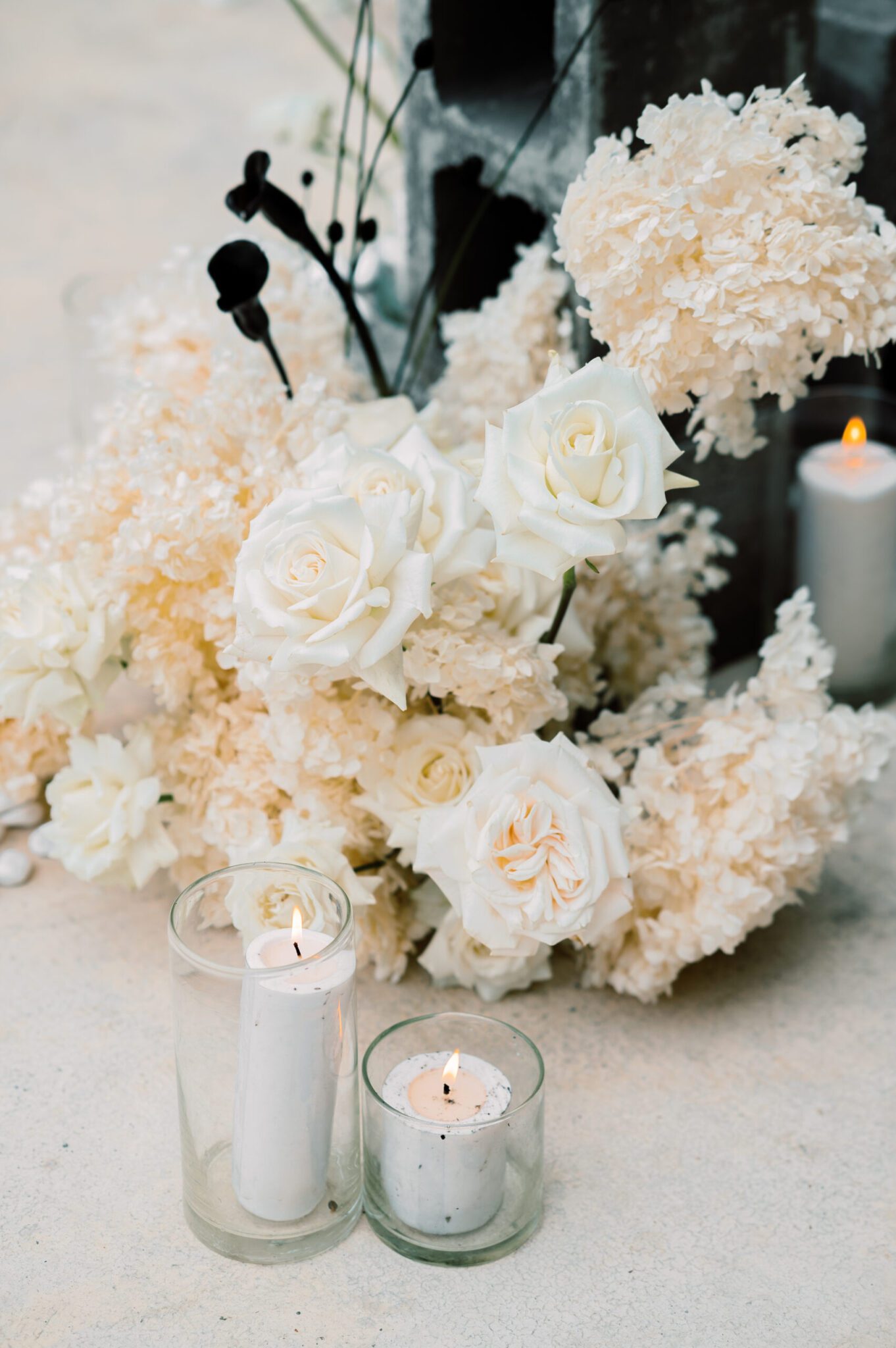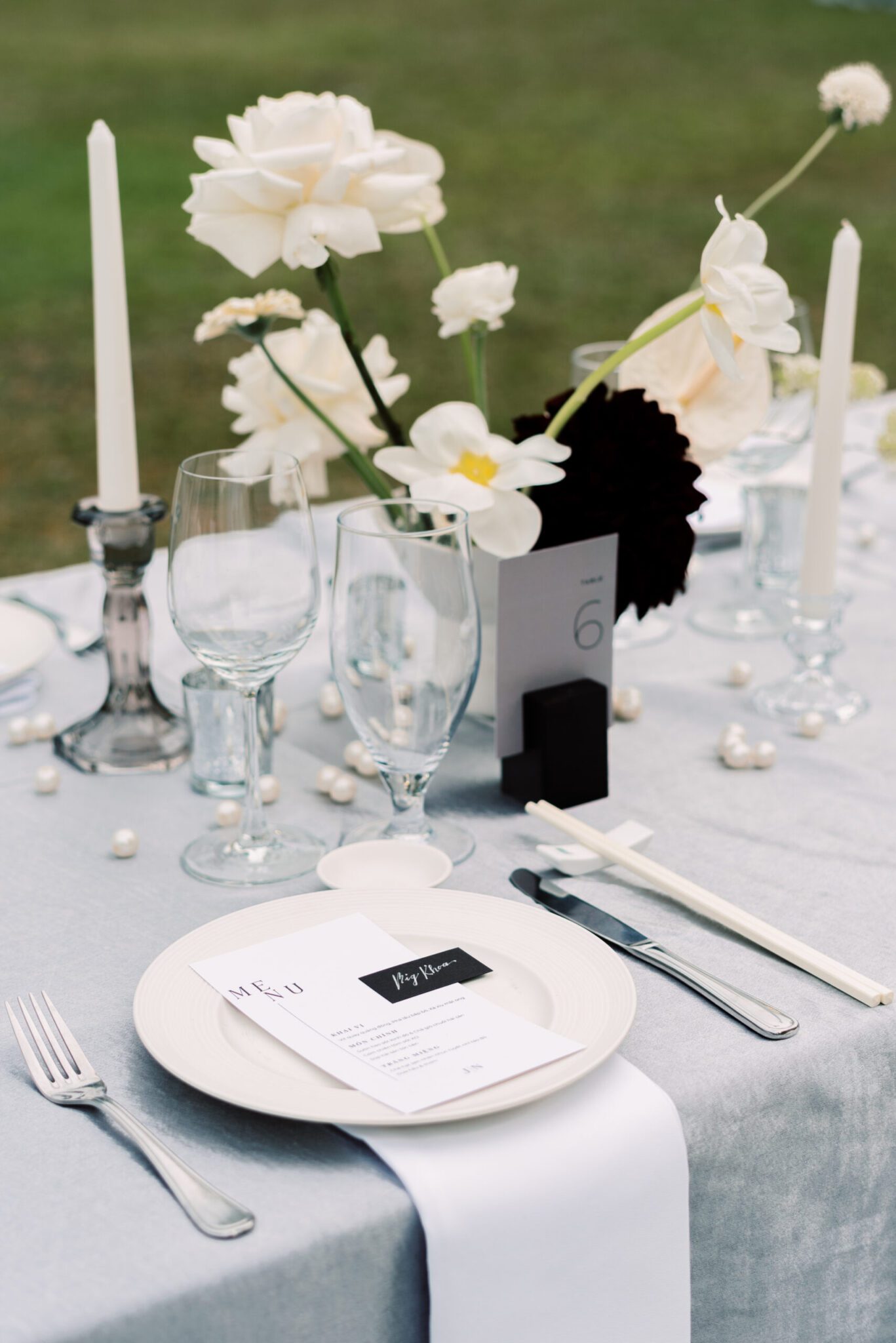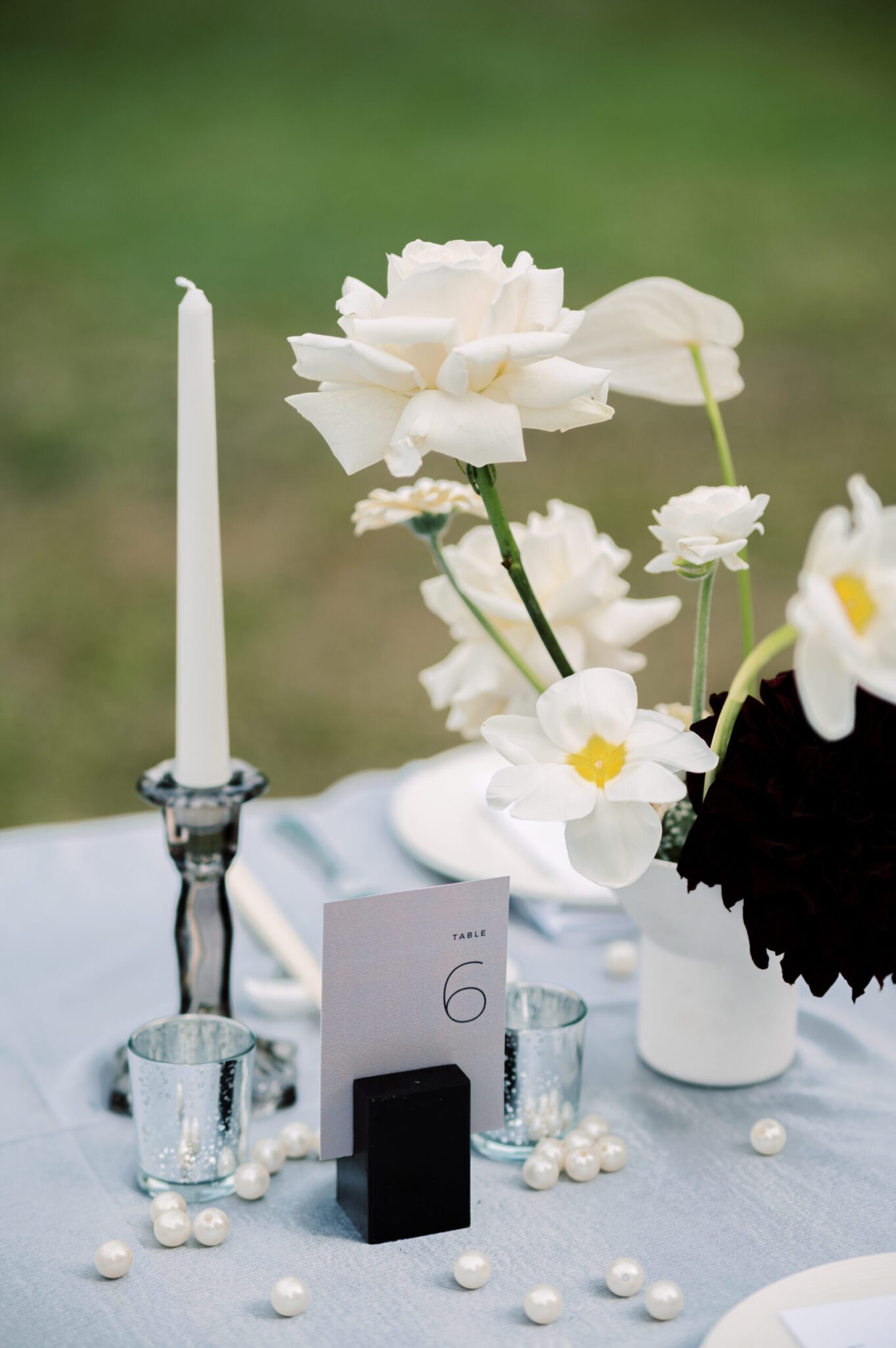 We didn't use much flower for decoration but a lot of time was spent on styling in order that each flower arrangement could optimize the decorative efficiency for the overall concept.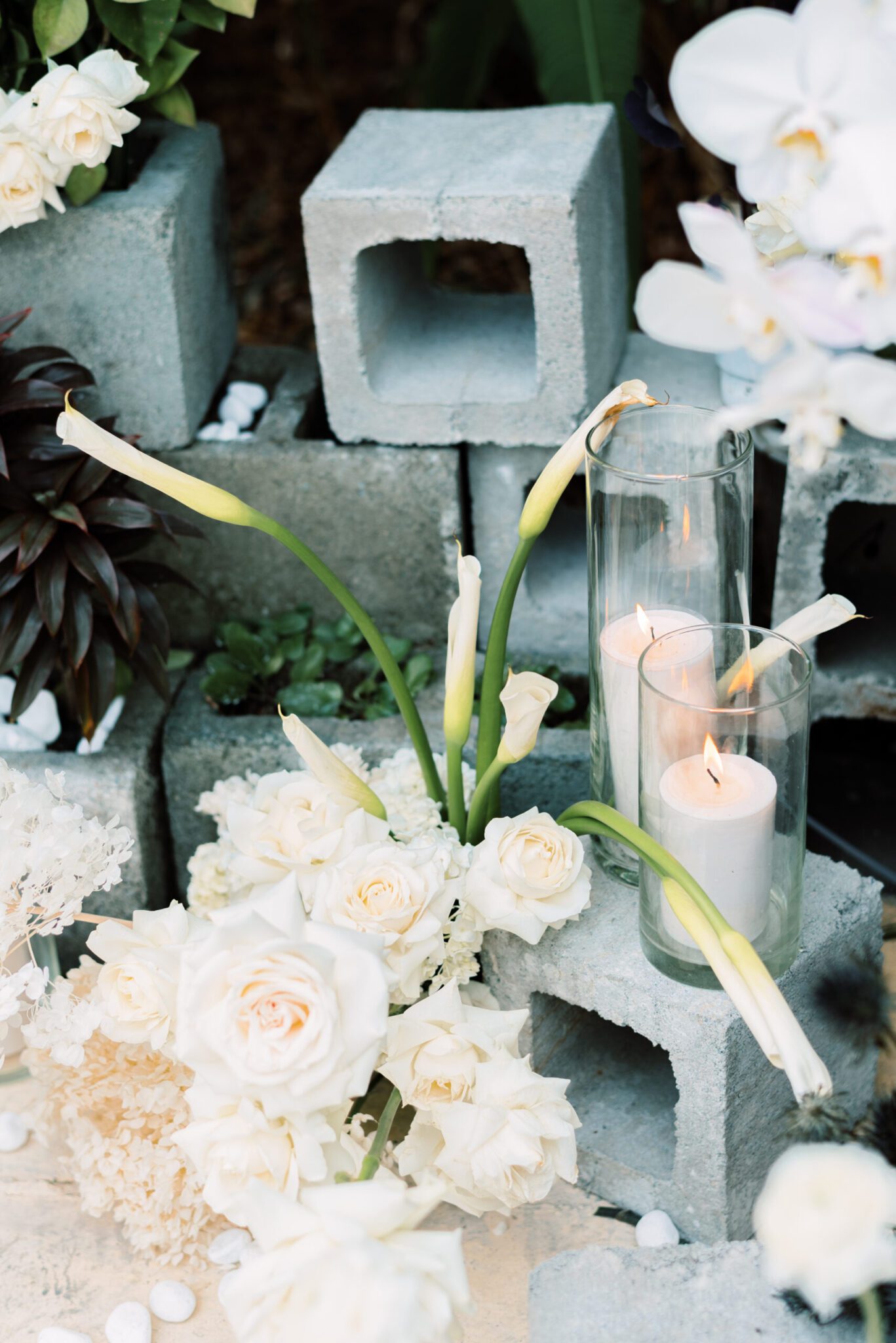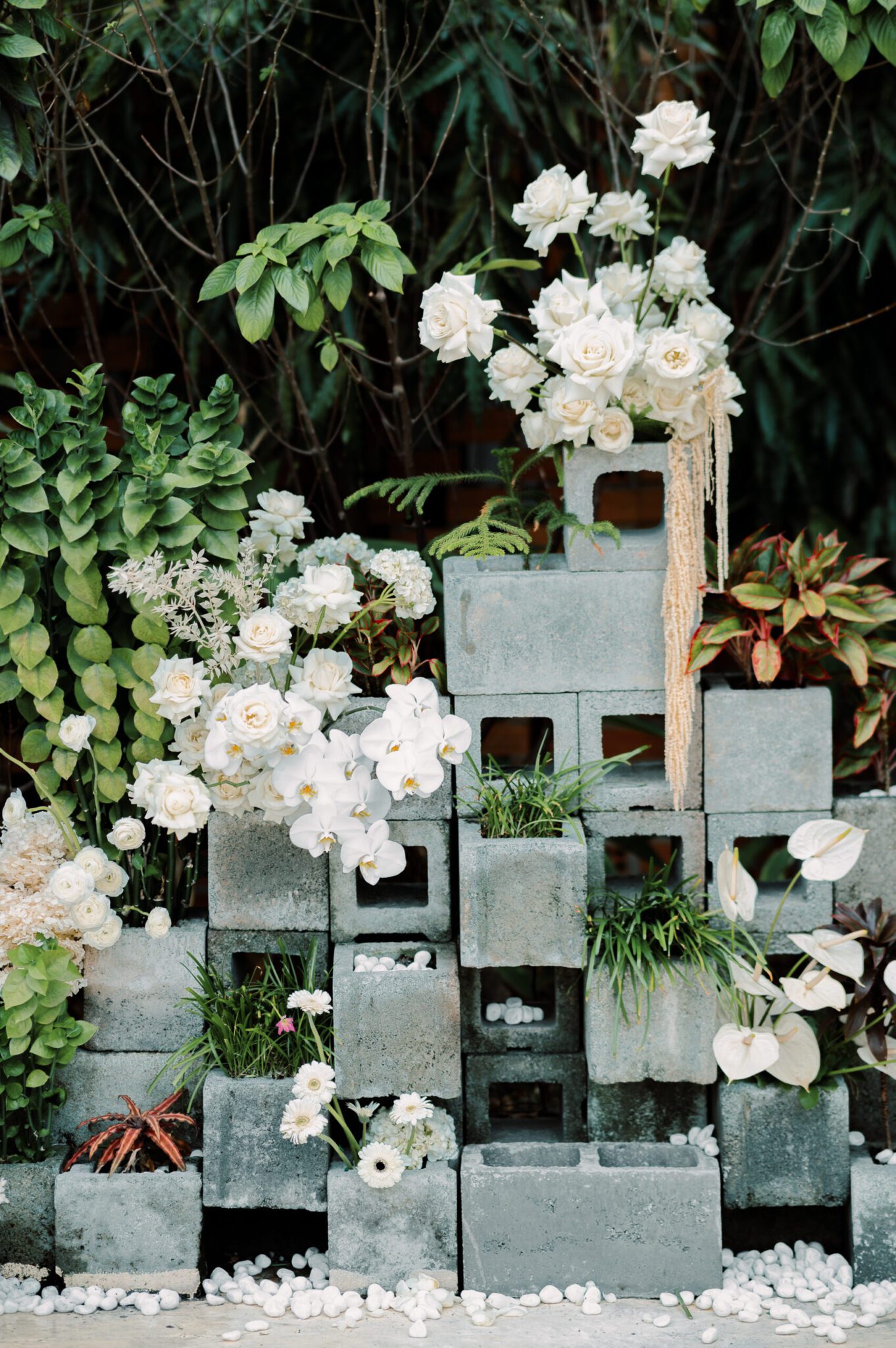 There was a cocktail table where everyone could self-serve and enjoy a glass in the tune of jazz music, which was also where we showcased wine bottles with the stickers and logos of the name of Nhu & Jamie.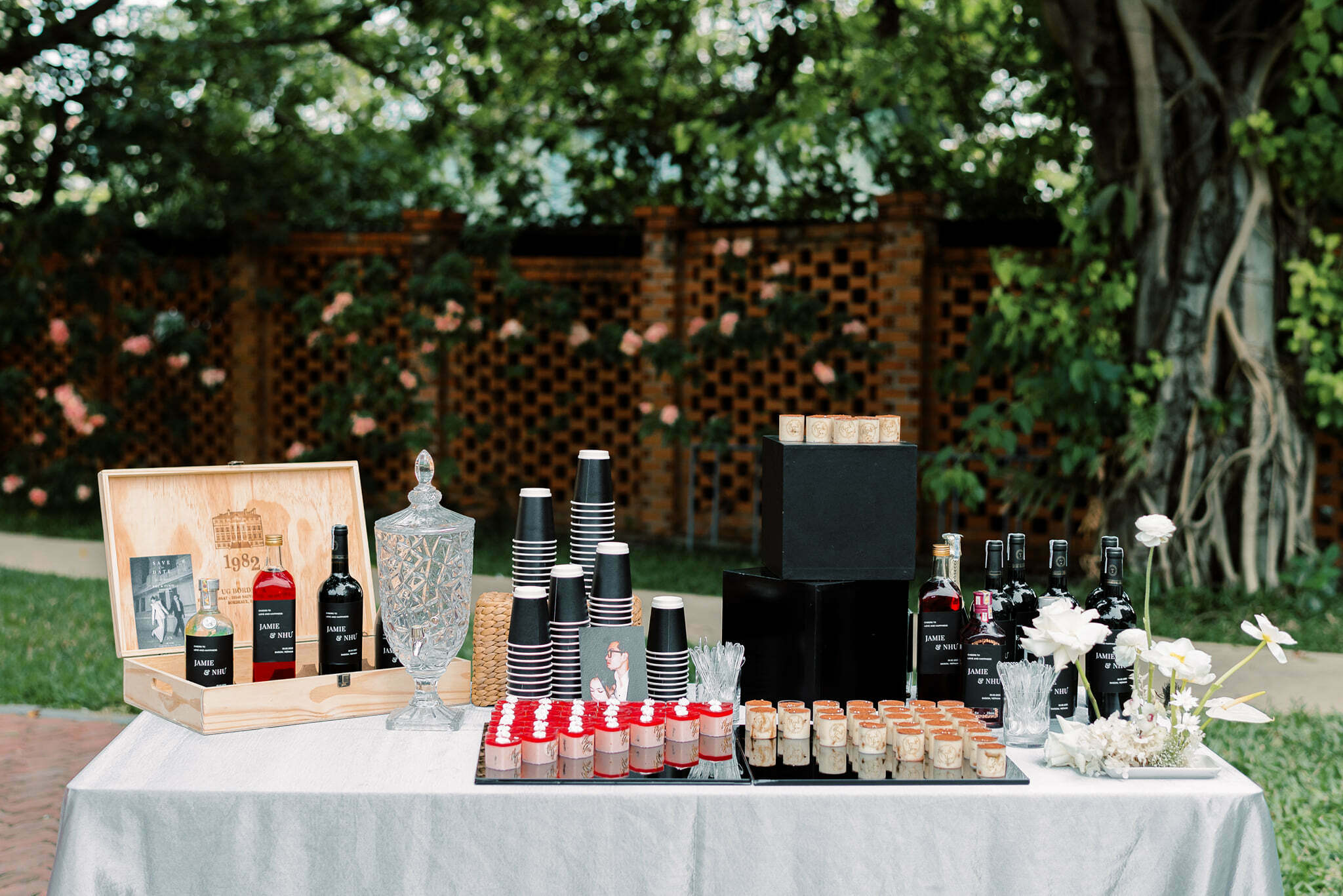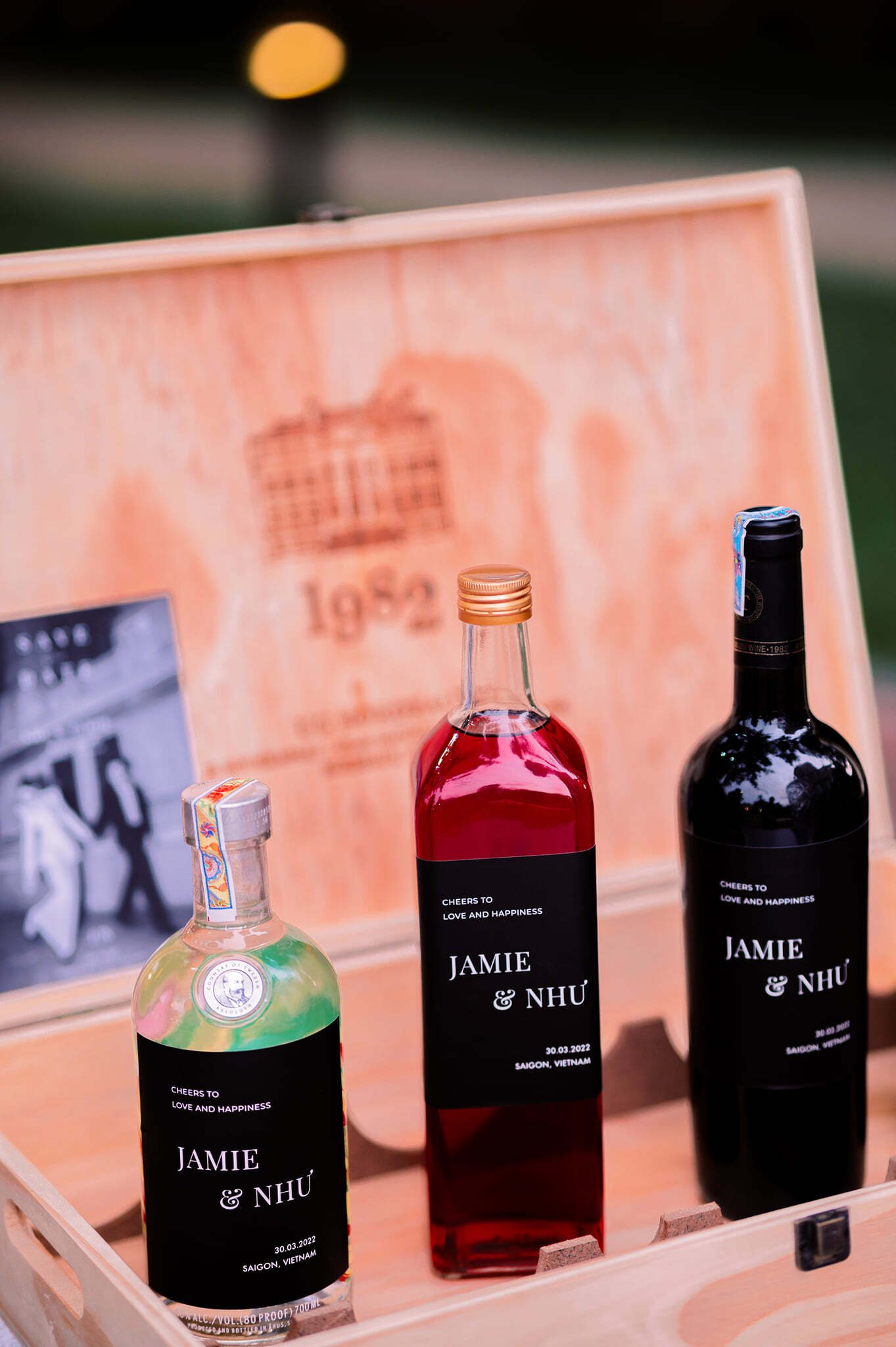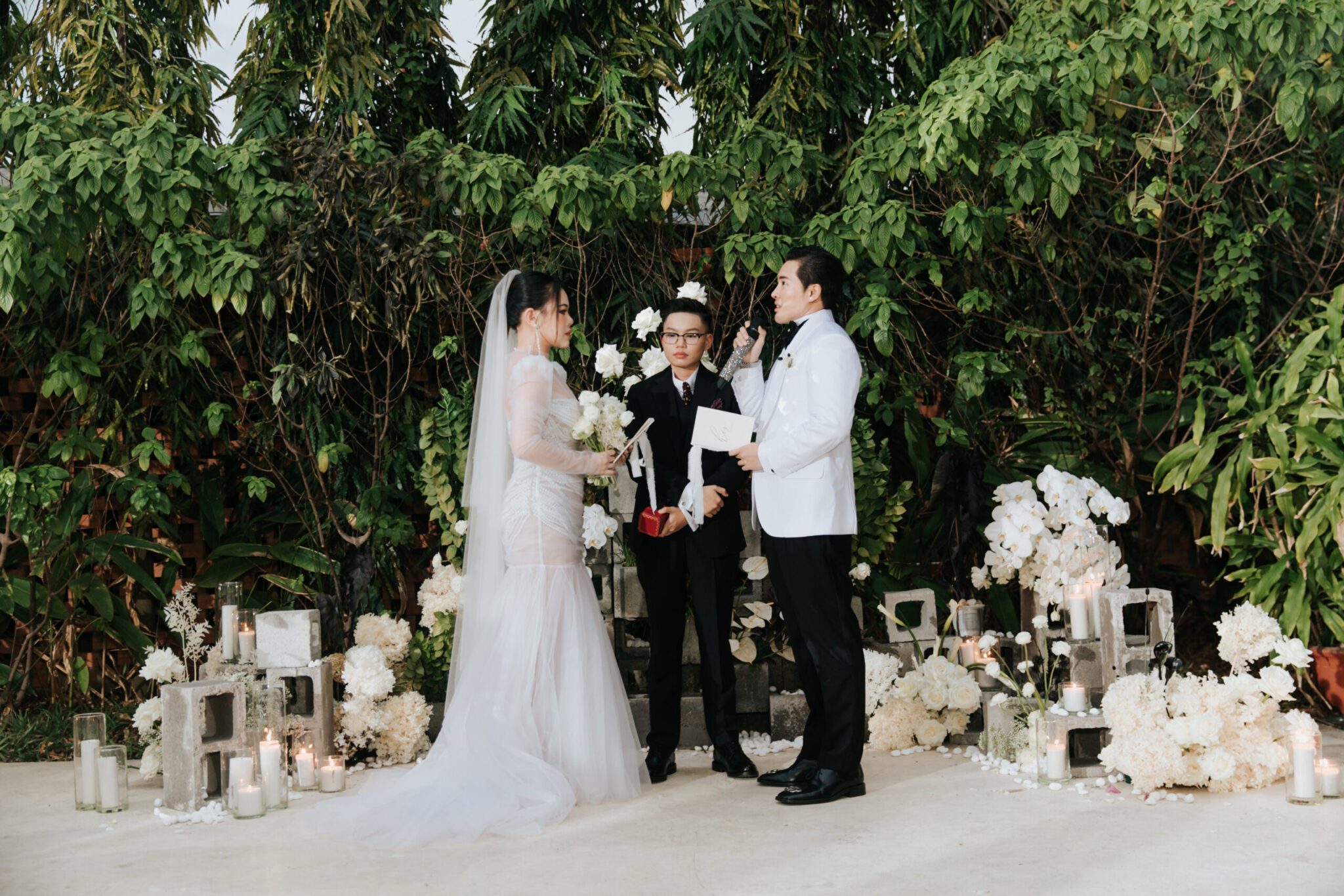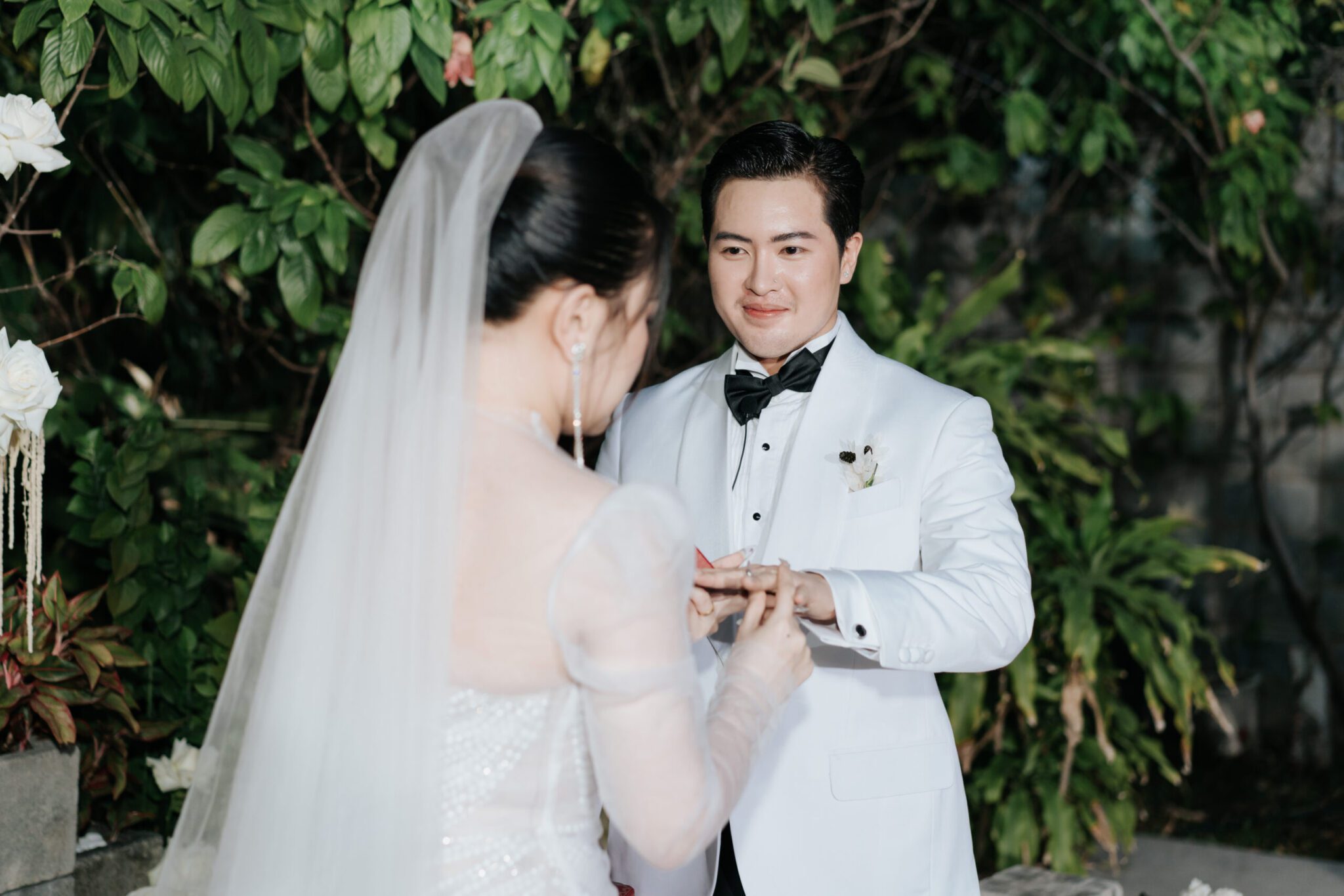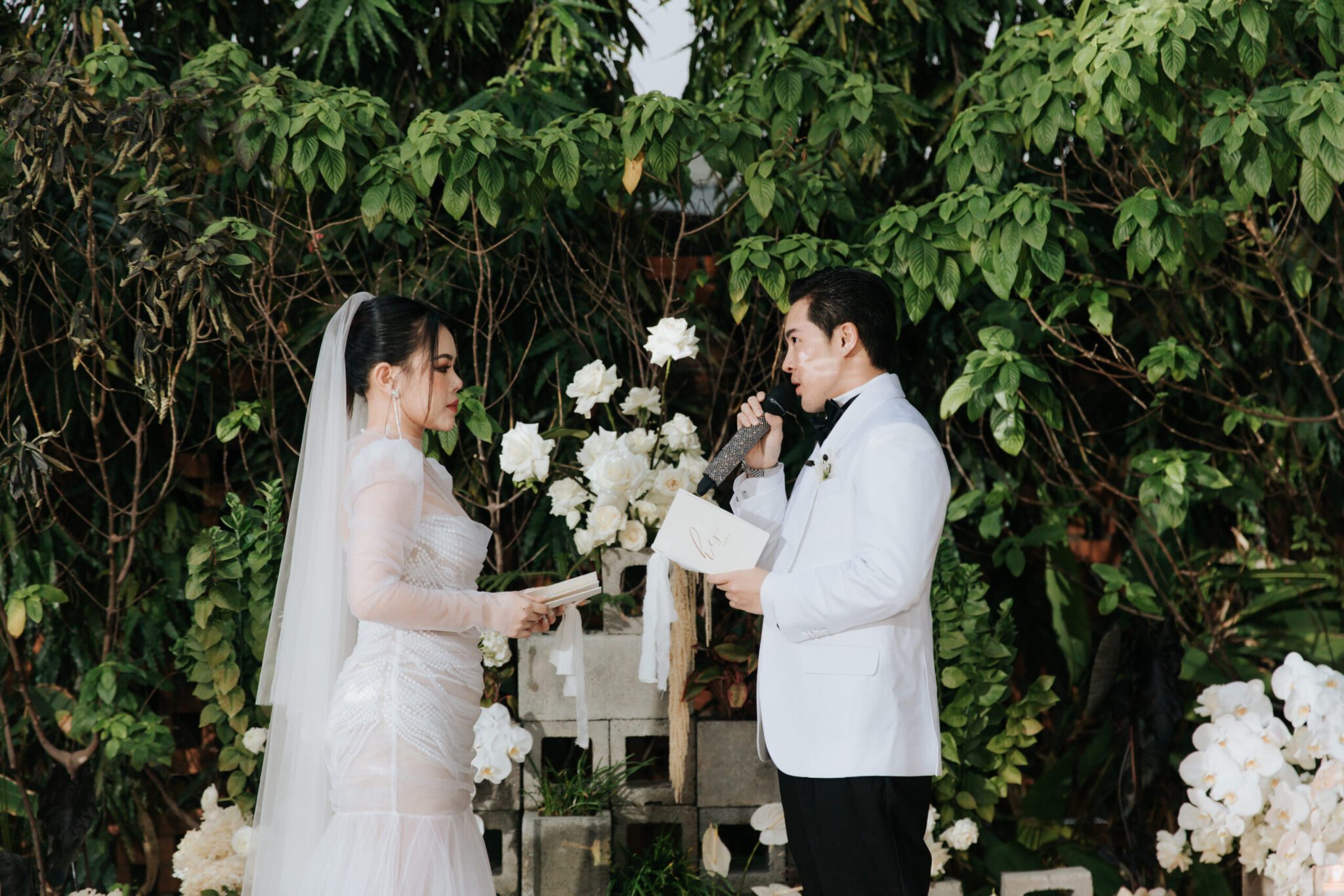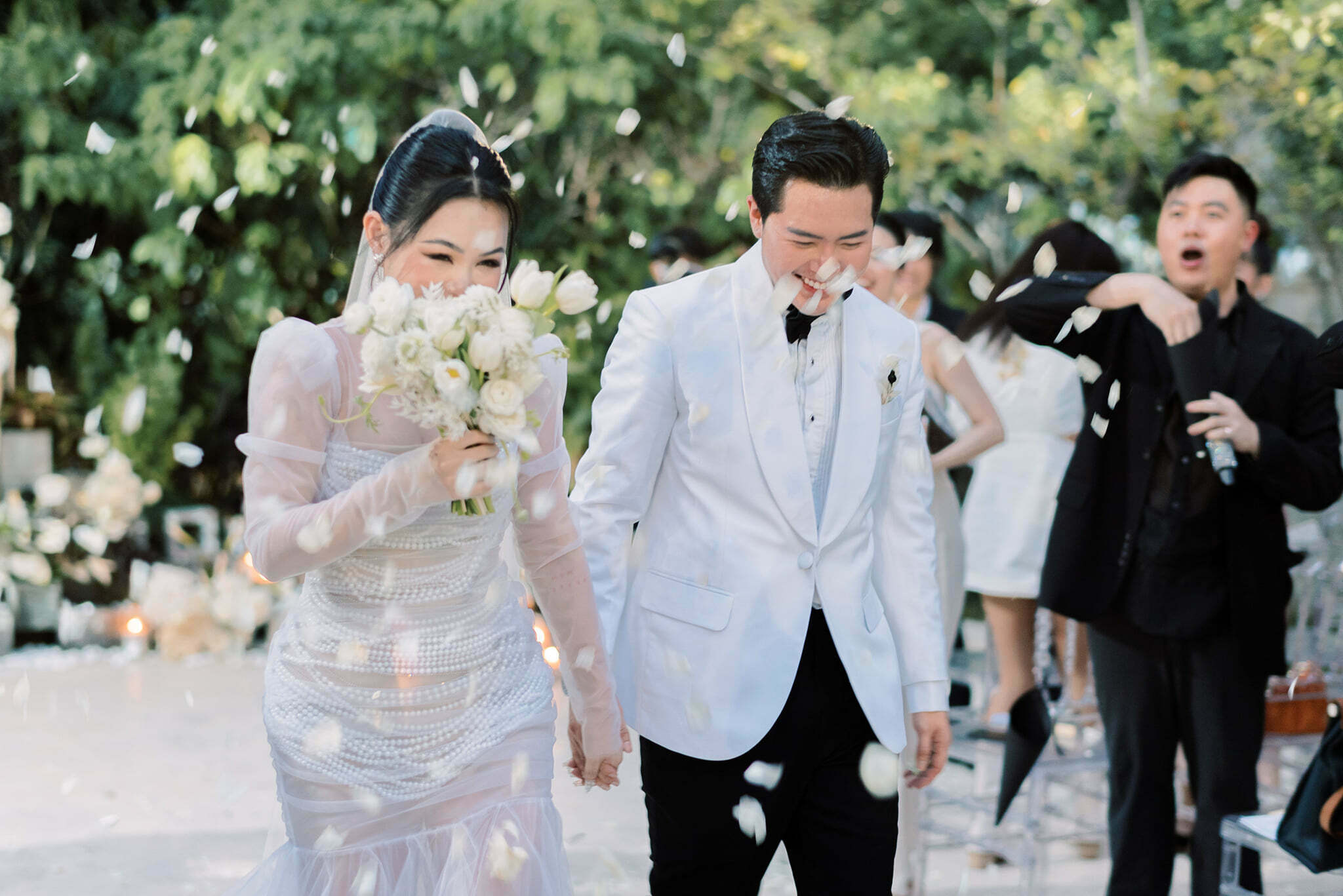 The decor highlight was the wedding stage with a magnificent chandelier and mirror-like dance floor which created sparkling light effects, perfect for an upbeat after-party with surprise performances from the guests.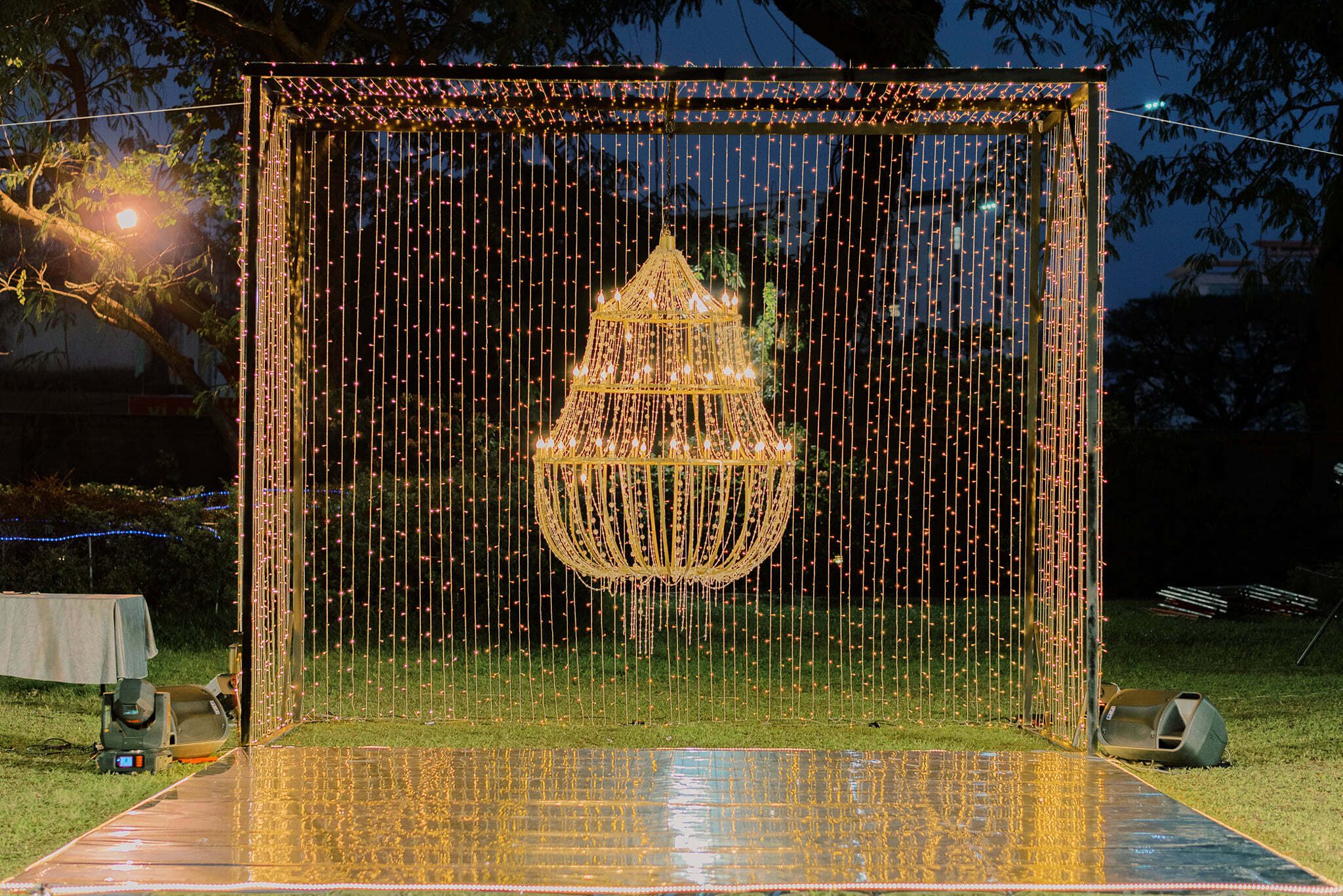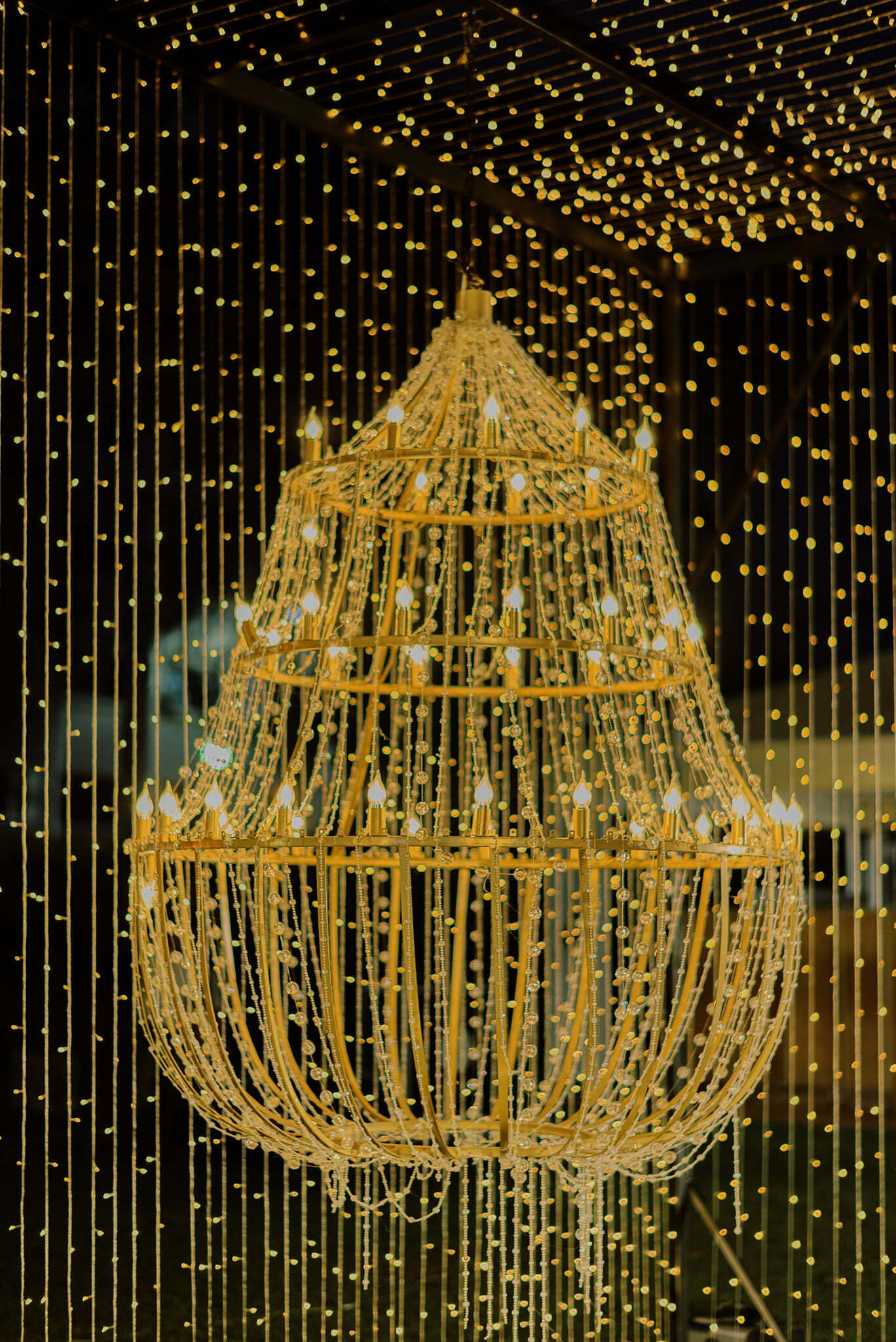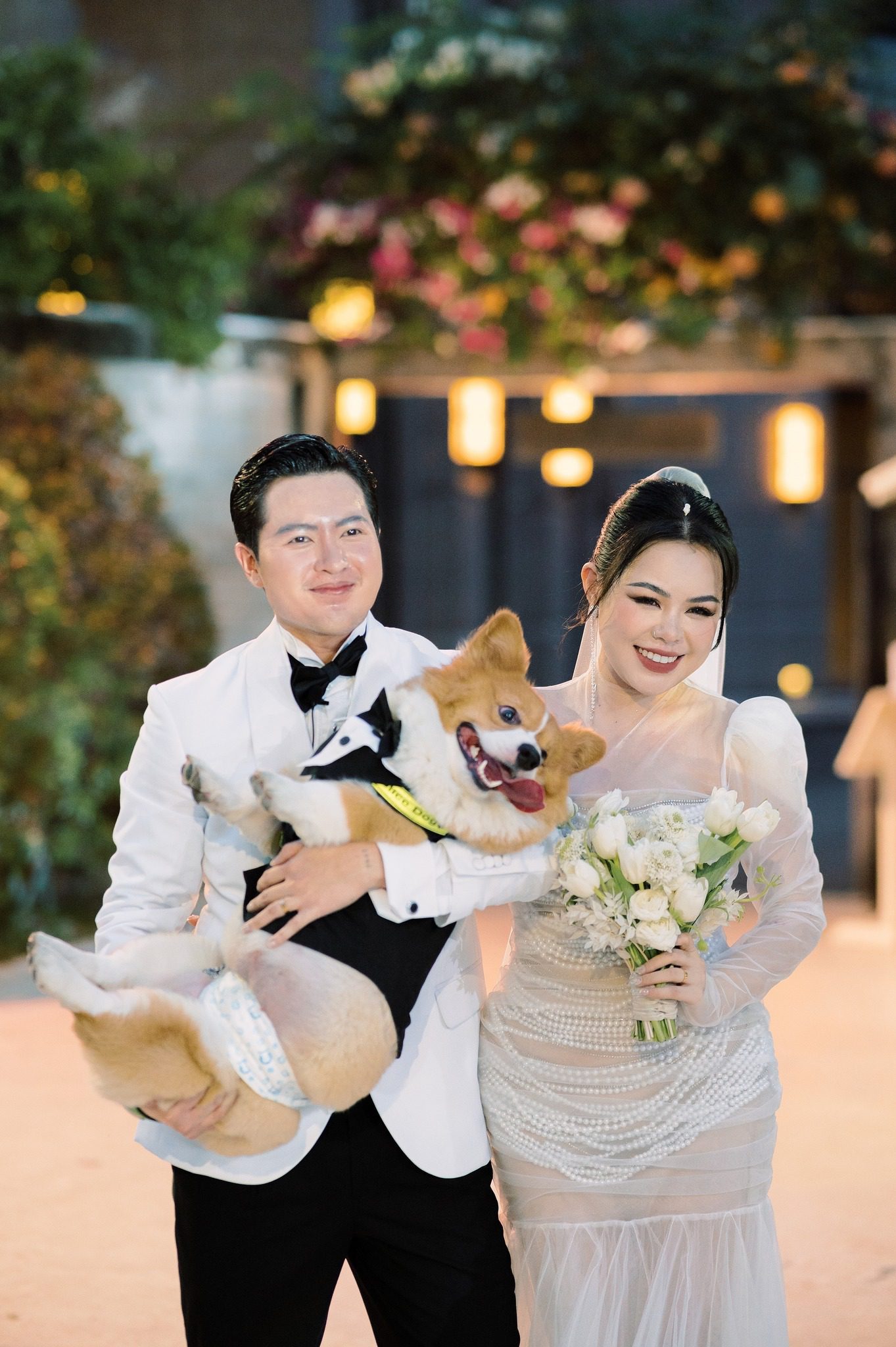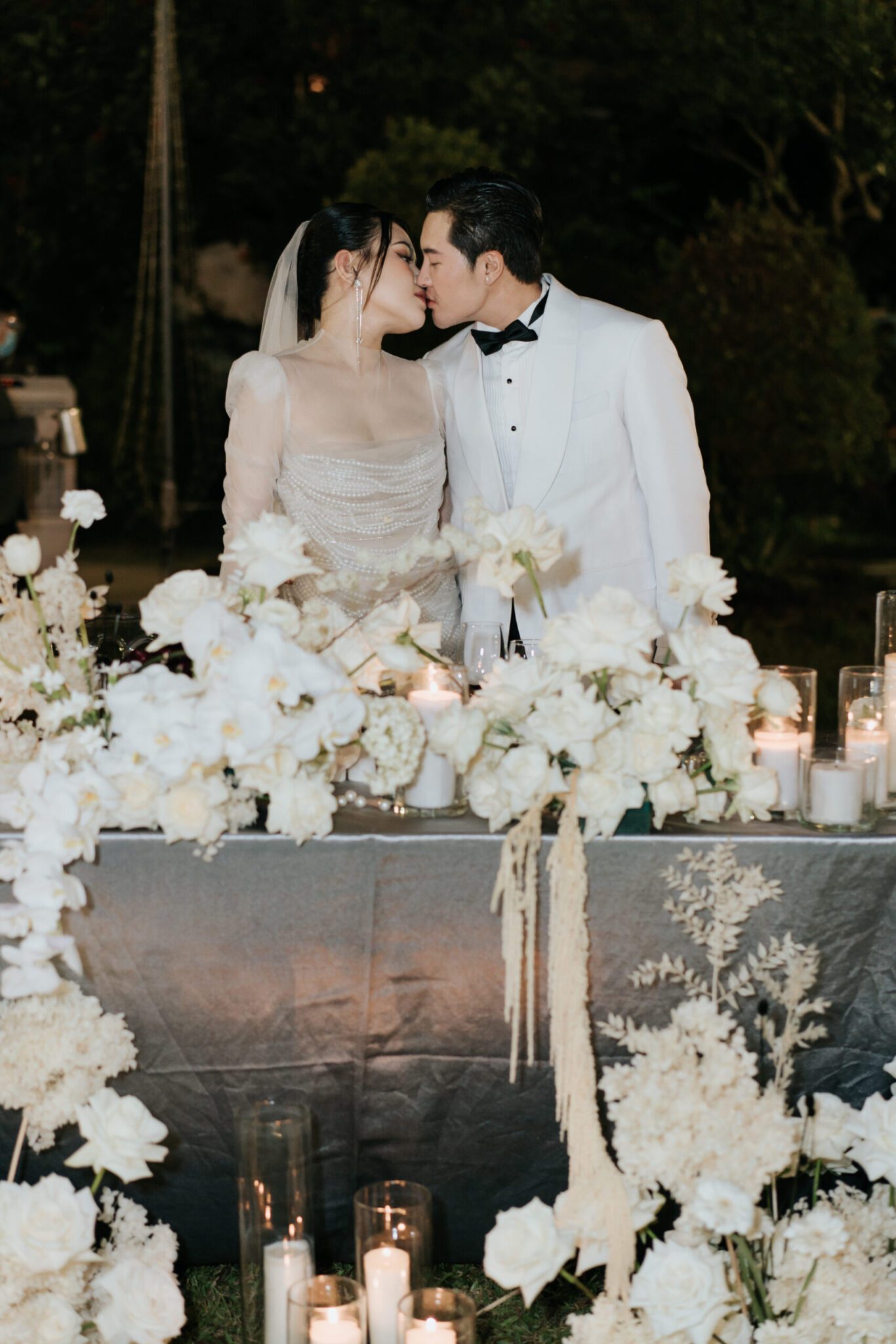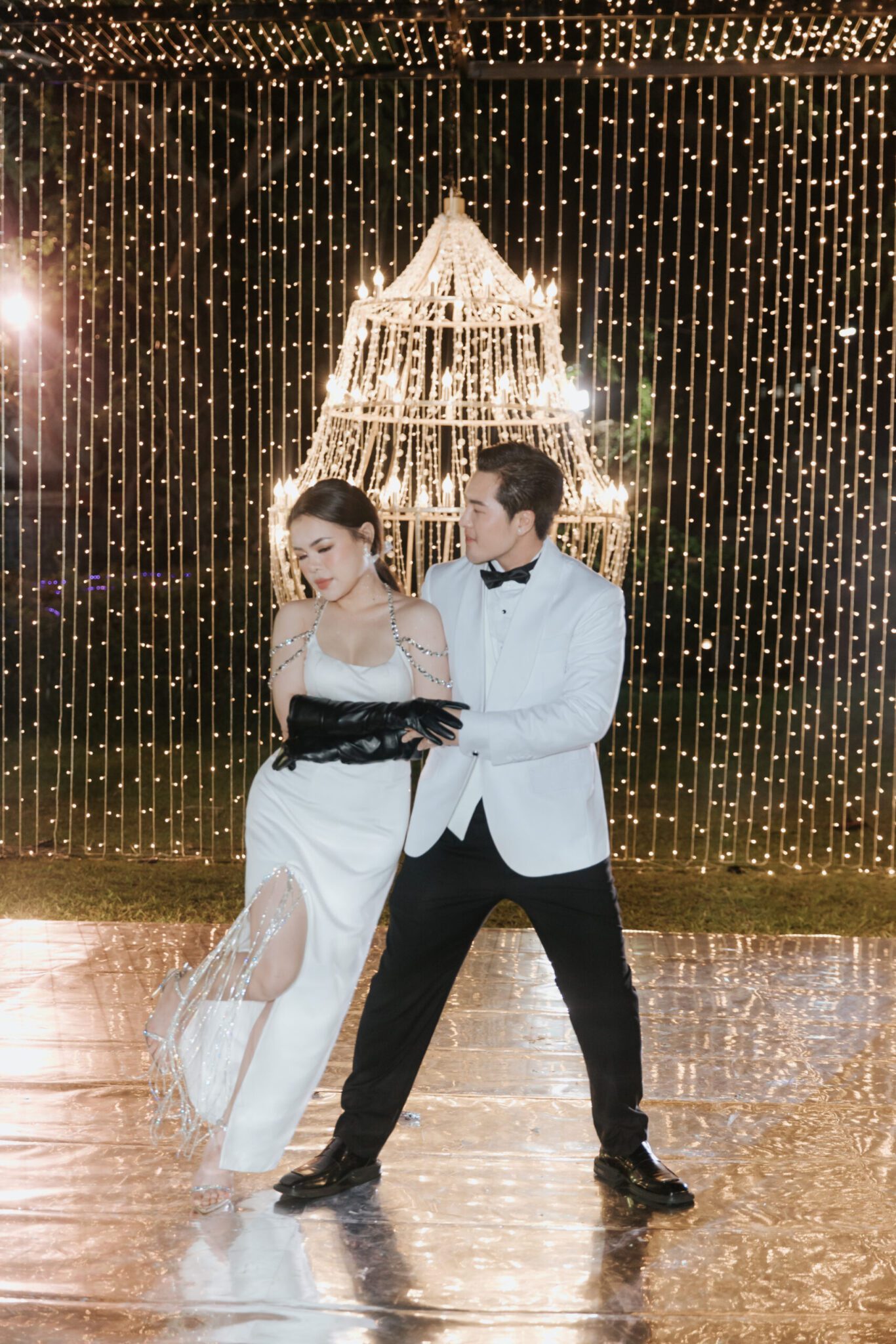 First dance
Nhu and Jamie had practiced vigorously for the first dance, and they absolutely killed it! They set an incredible atmosphere for the after-party with their passionate dance, as the whole wedding was on fire.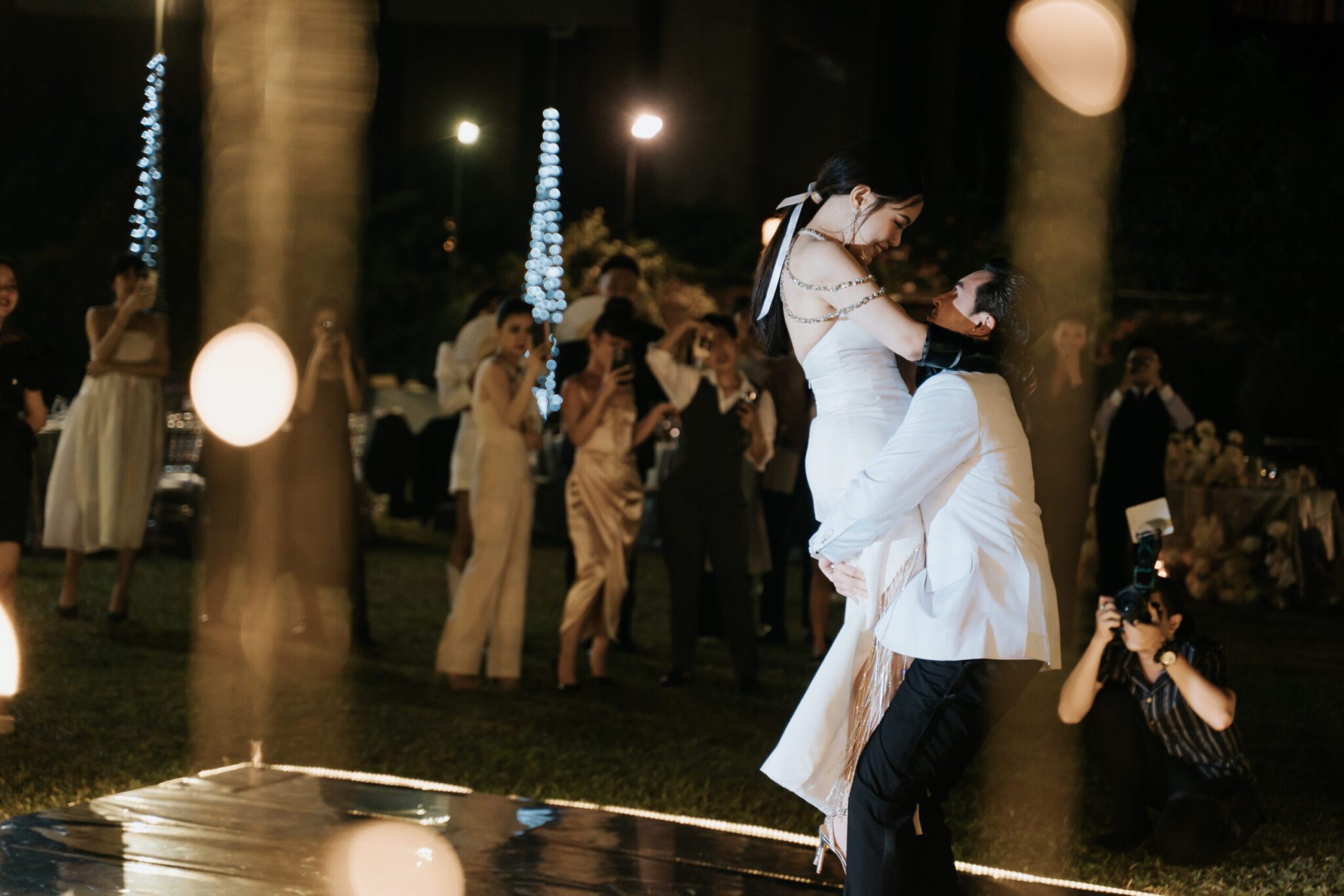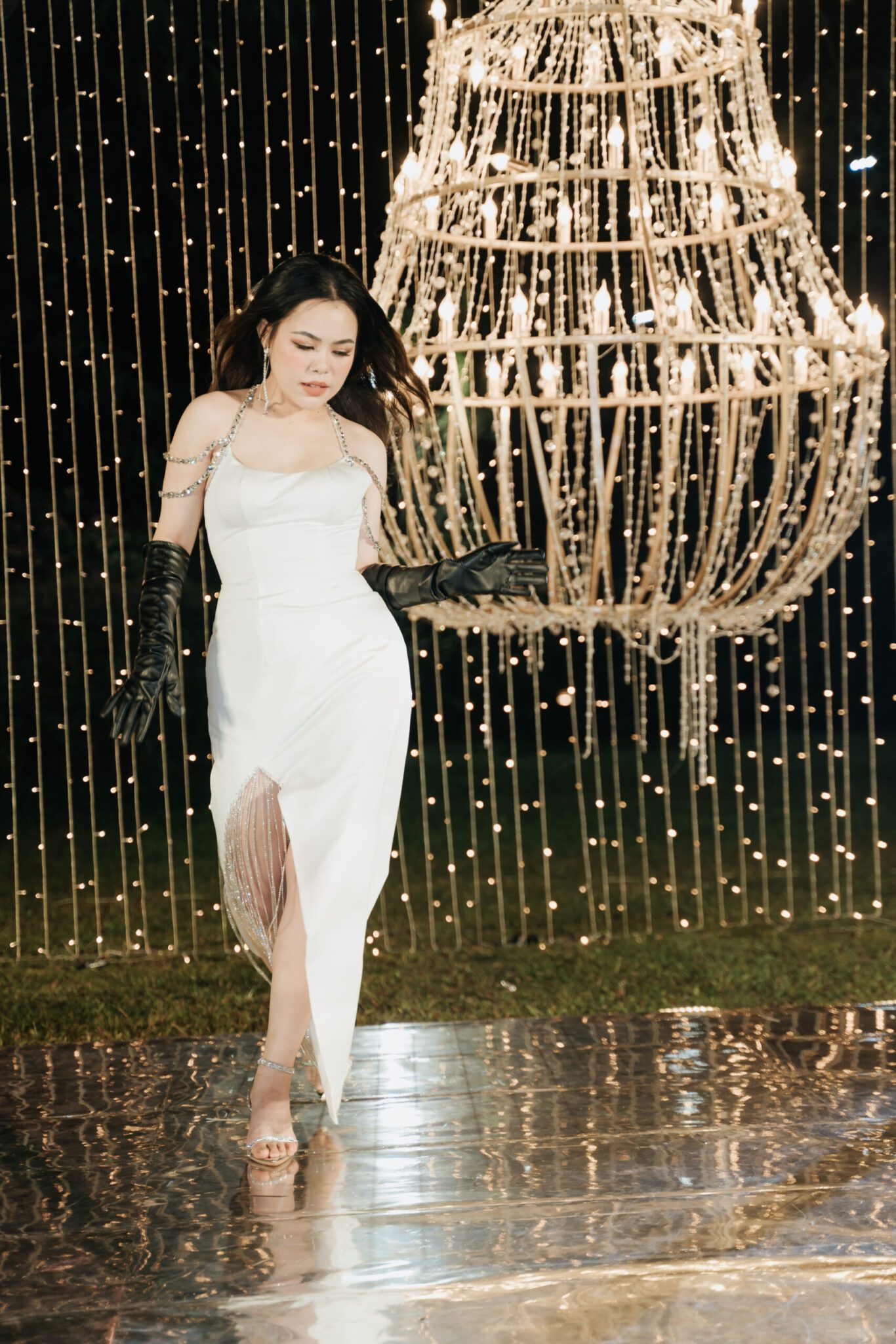 Famous singers Erik and Amee contributed 2 captivating performances during the dinner reception. In the after-party, everyone had the absolutely best time of their lives.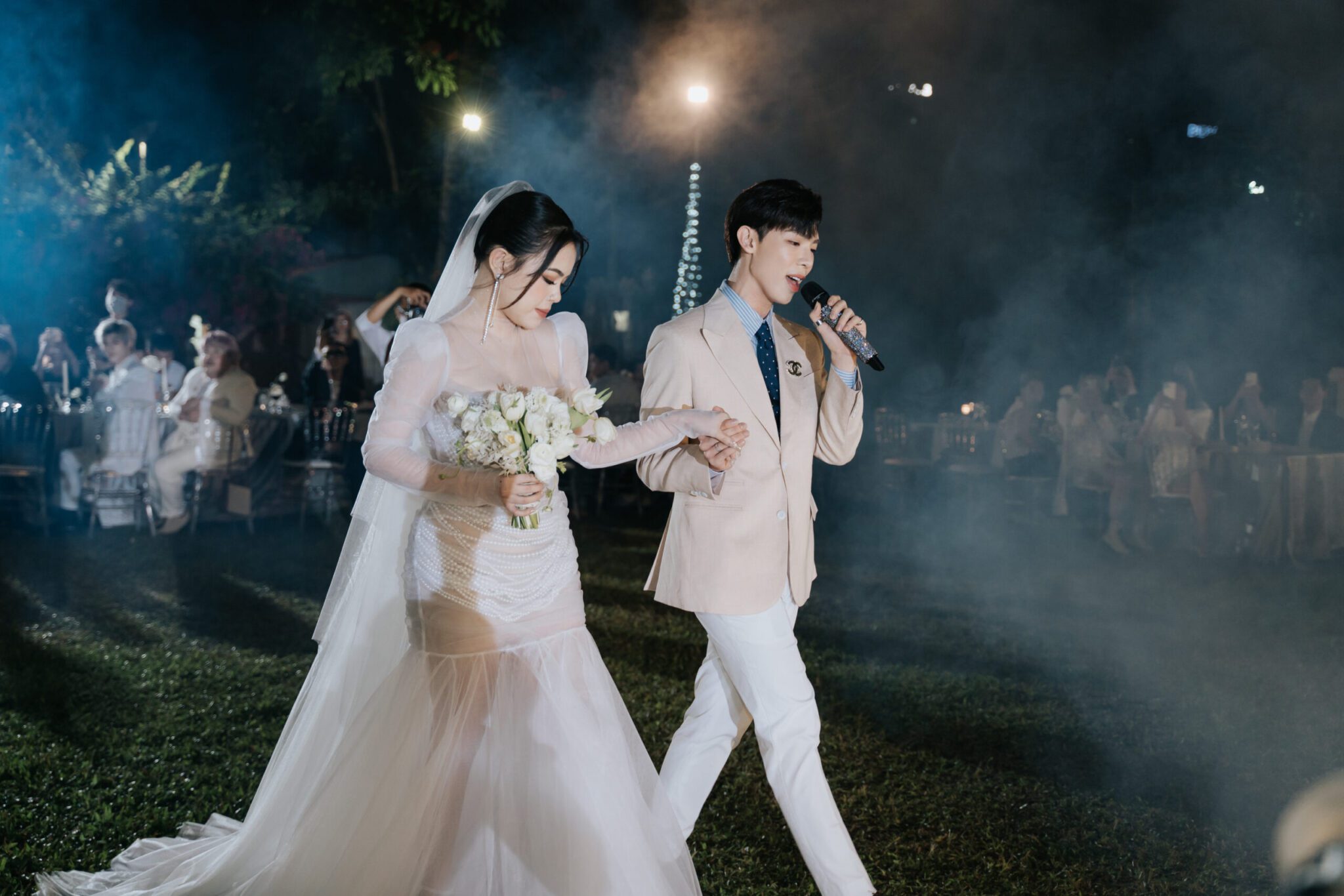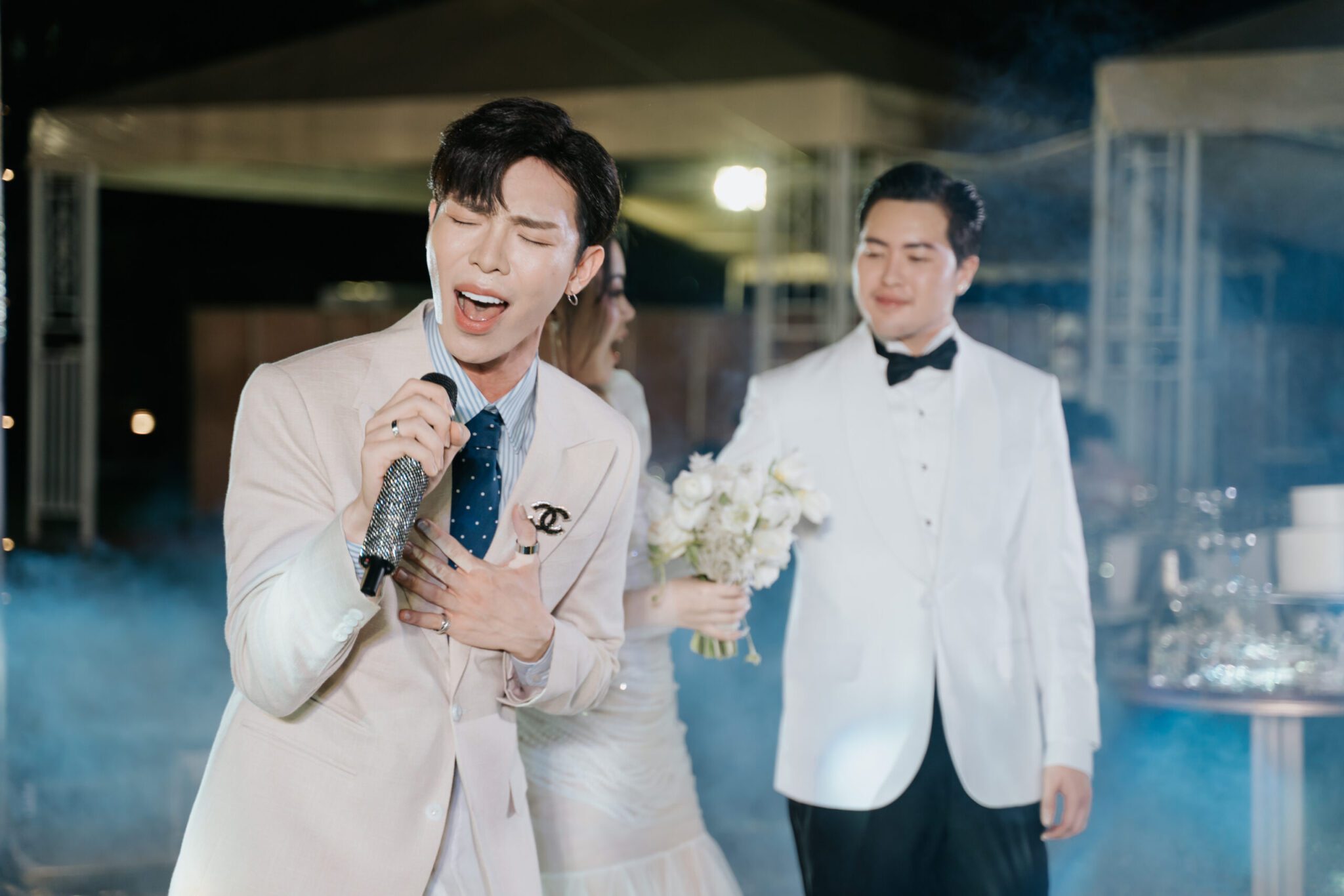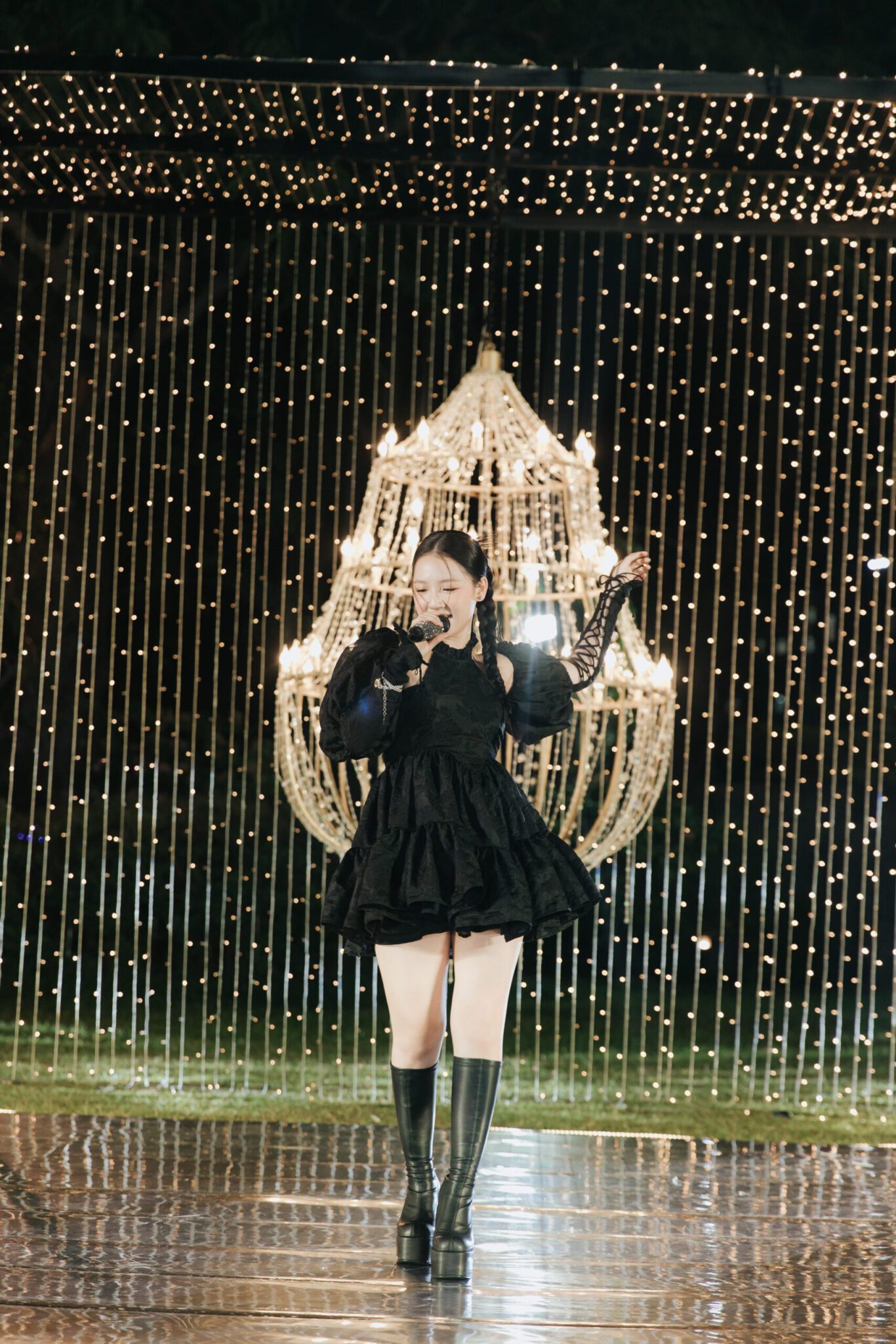 It truly delighted us that the wedding was a huge success with countless memorable moments. During the wedding night, numerous footages of the ceremony and party were posted on the guests' social media sites, which was an enormous encouragement for our The Planners Saigon team.