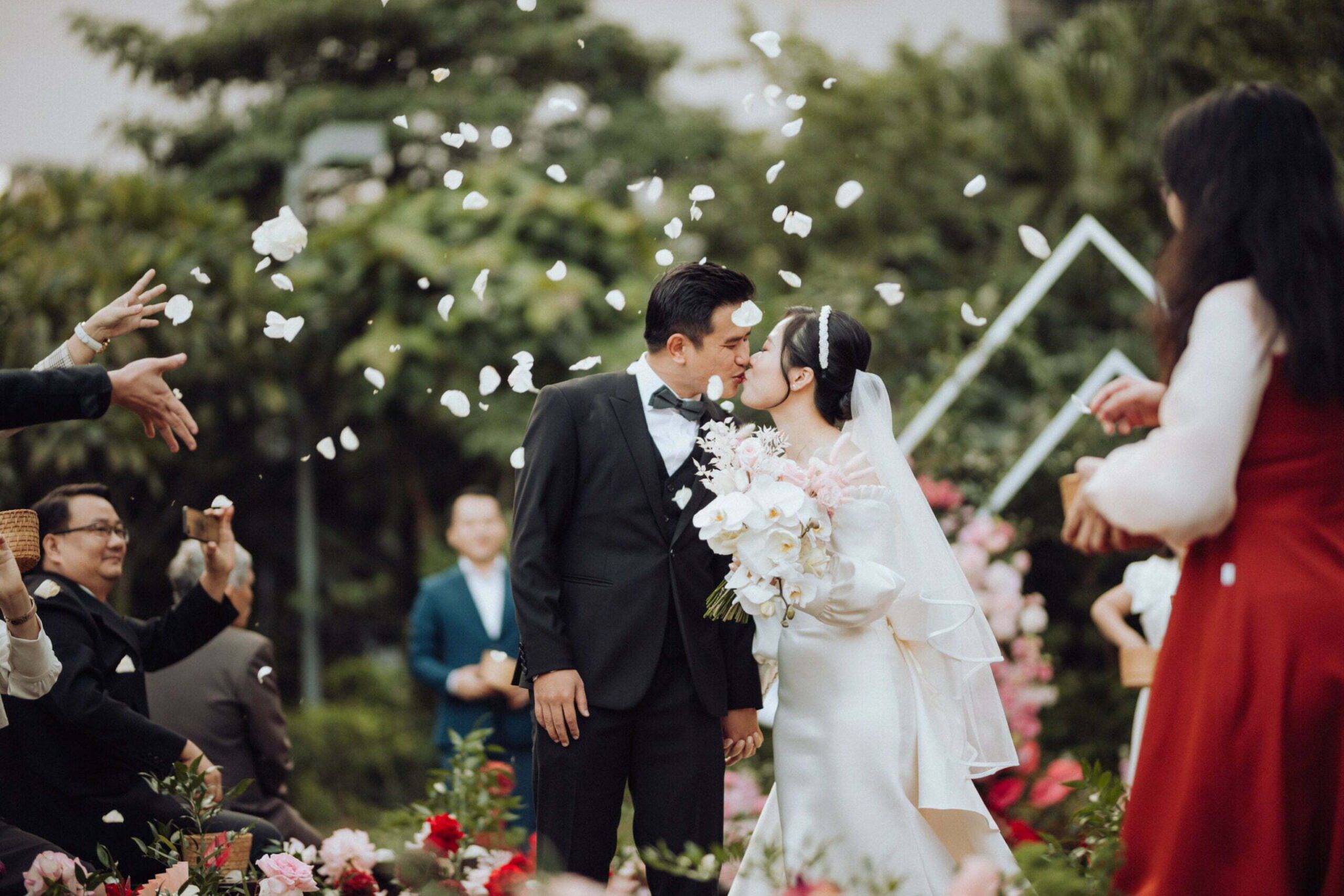 If spring were colors, it would definitely be red and pink. The outdoor wedding in Hanoi of Trang and Tien was such a wondrous and romantic day that we would never forget.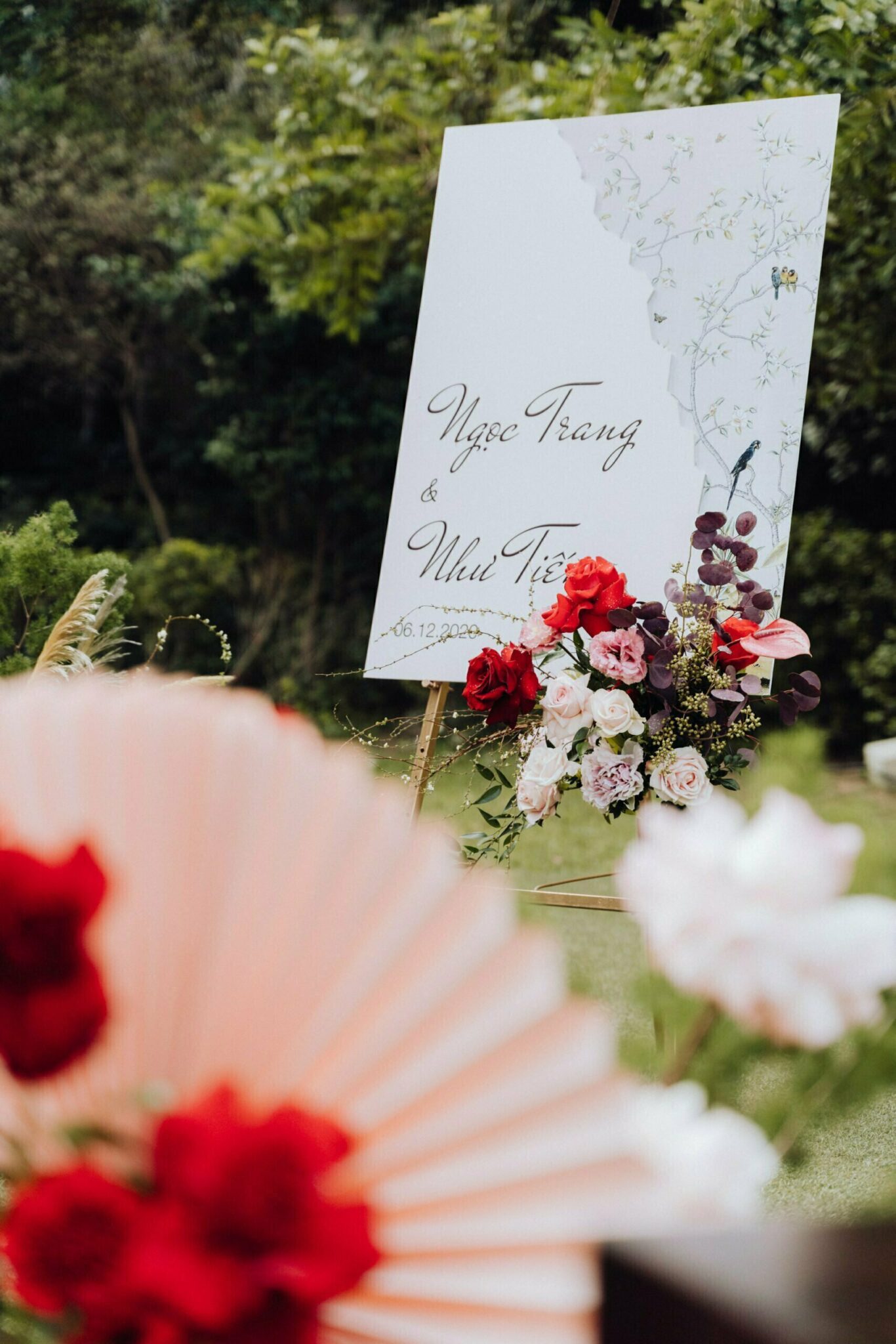 The Spring Garden Concept
We had so much fun creating the concept for this wedding. The wedding took place in the beginning of 2021, so it would be so fitting to build a vibrant garden of red and pink – the colors of love that brings joy to our hearts.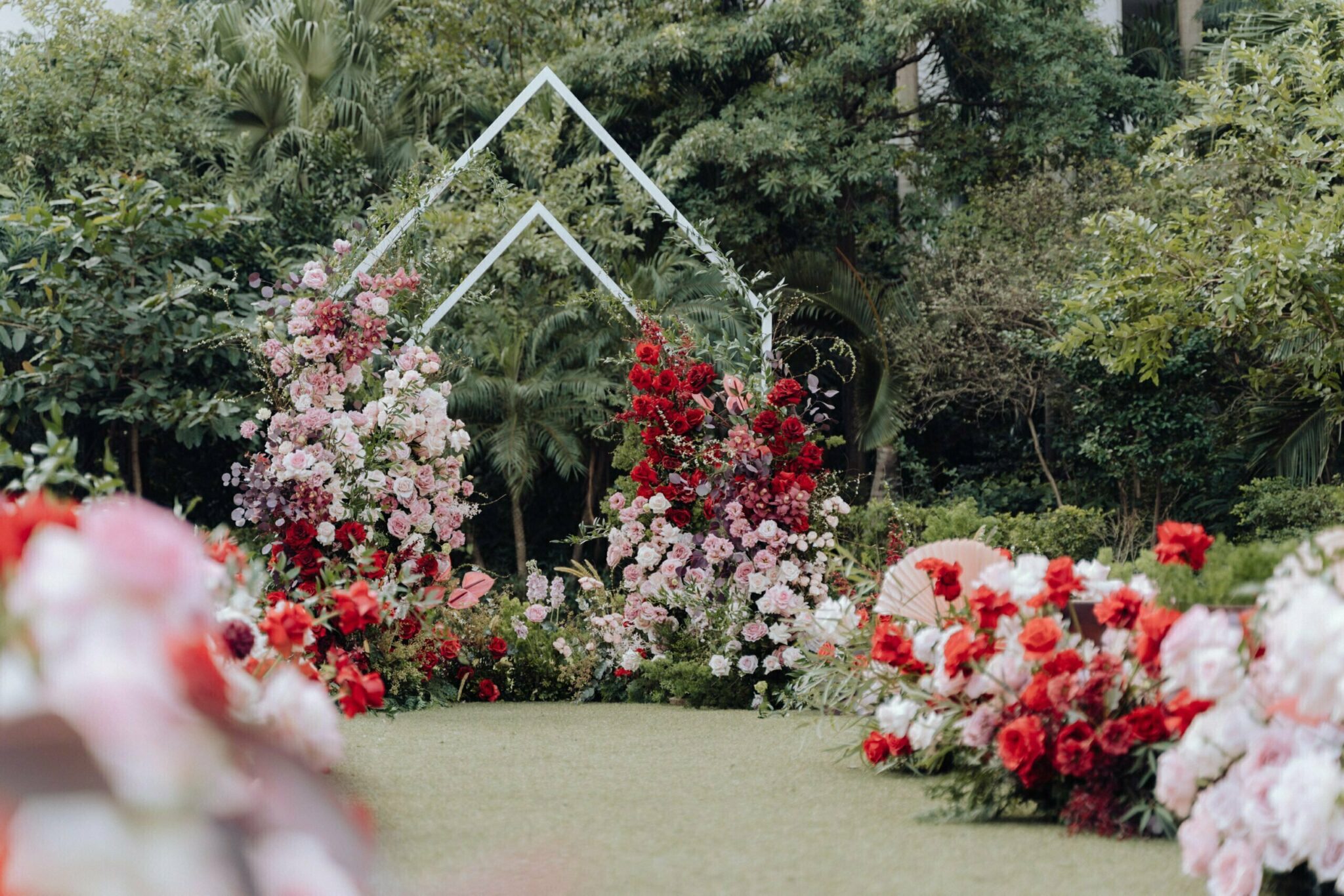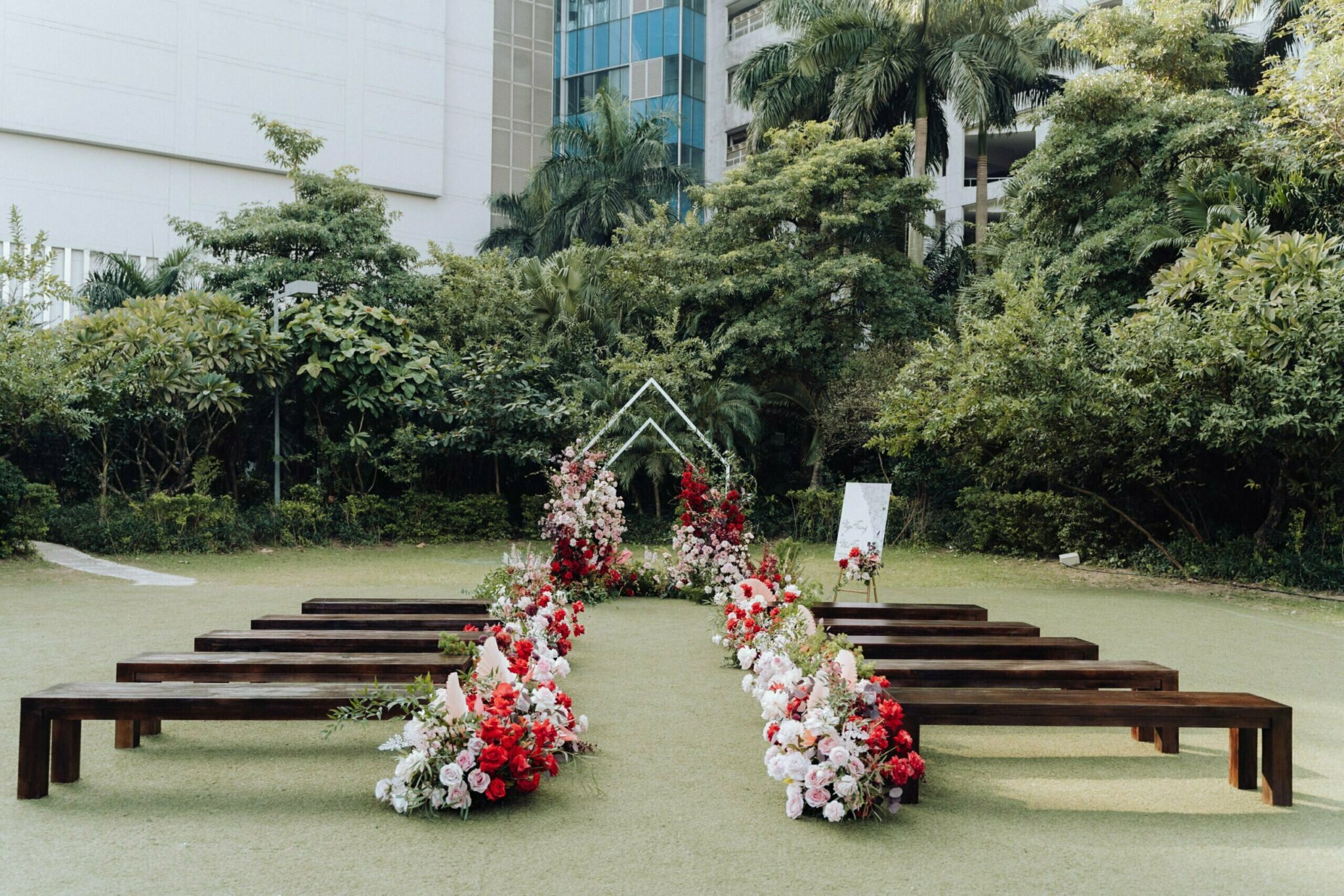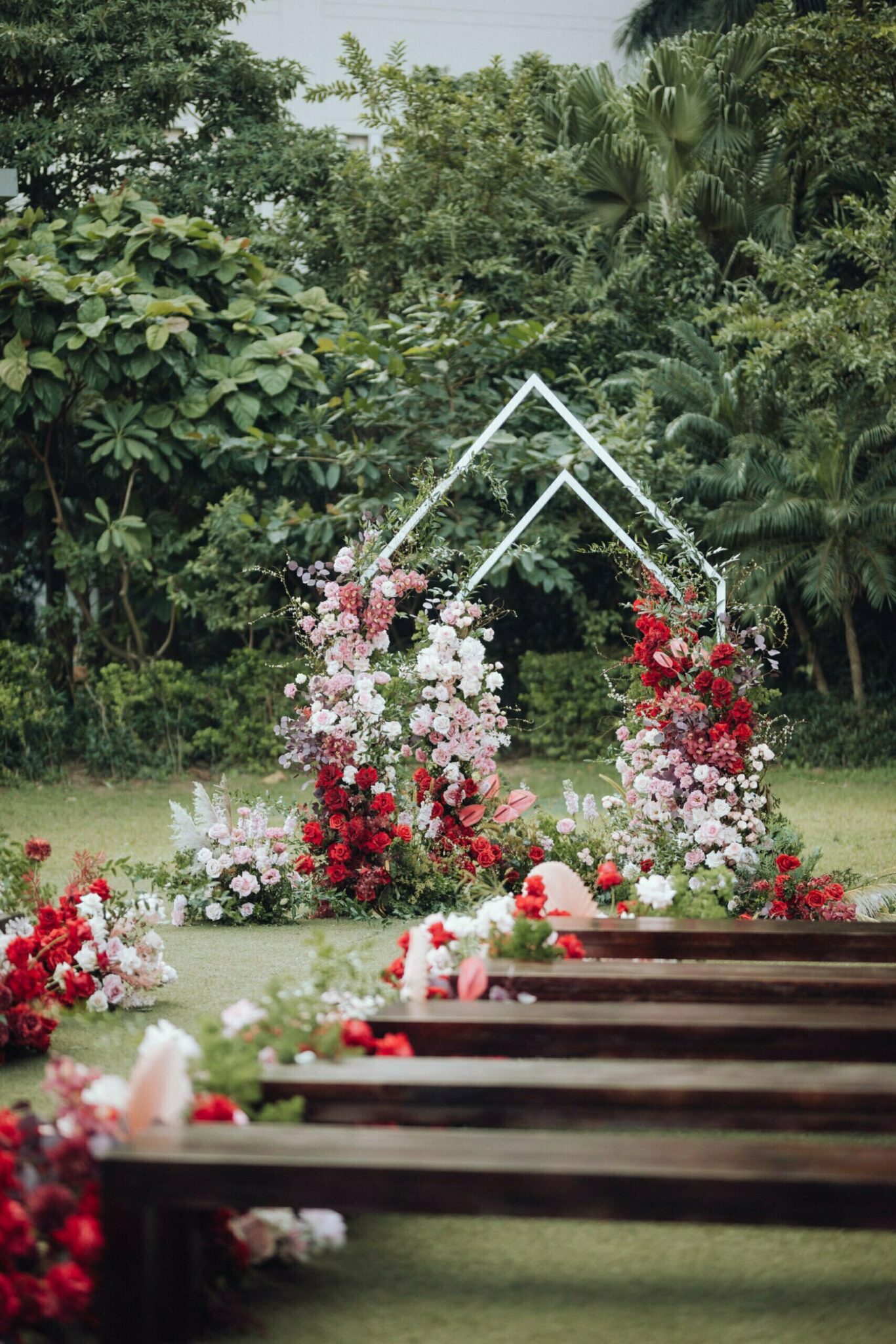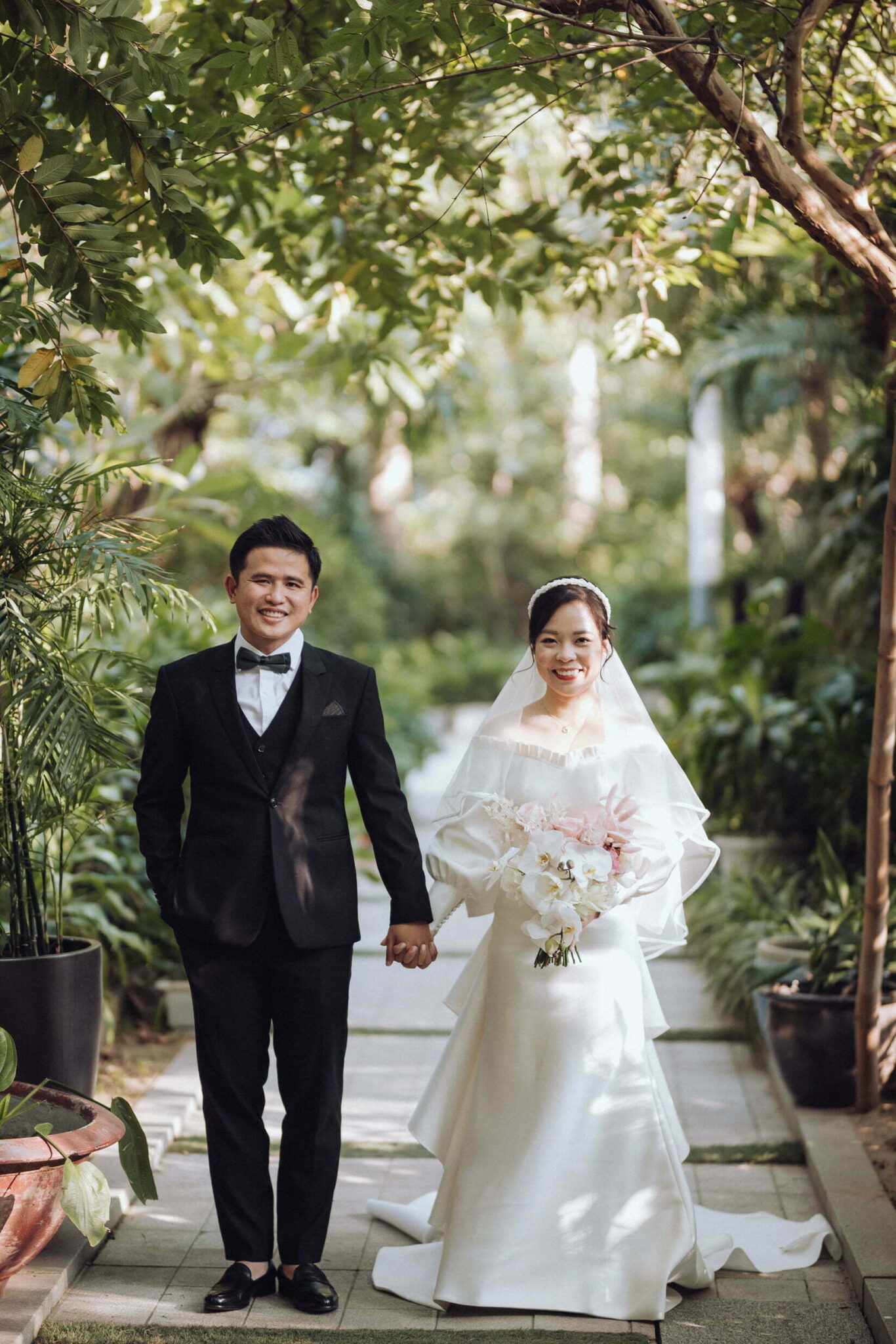 Trang and Tien's love story is so genuinely adorable, both of them are such nice and kind-hearted people. Tien was filled with happiness during the first look with his bride.
Wondering about the first look in your wedding? Check out our blog!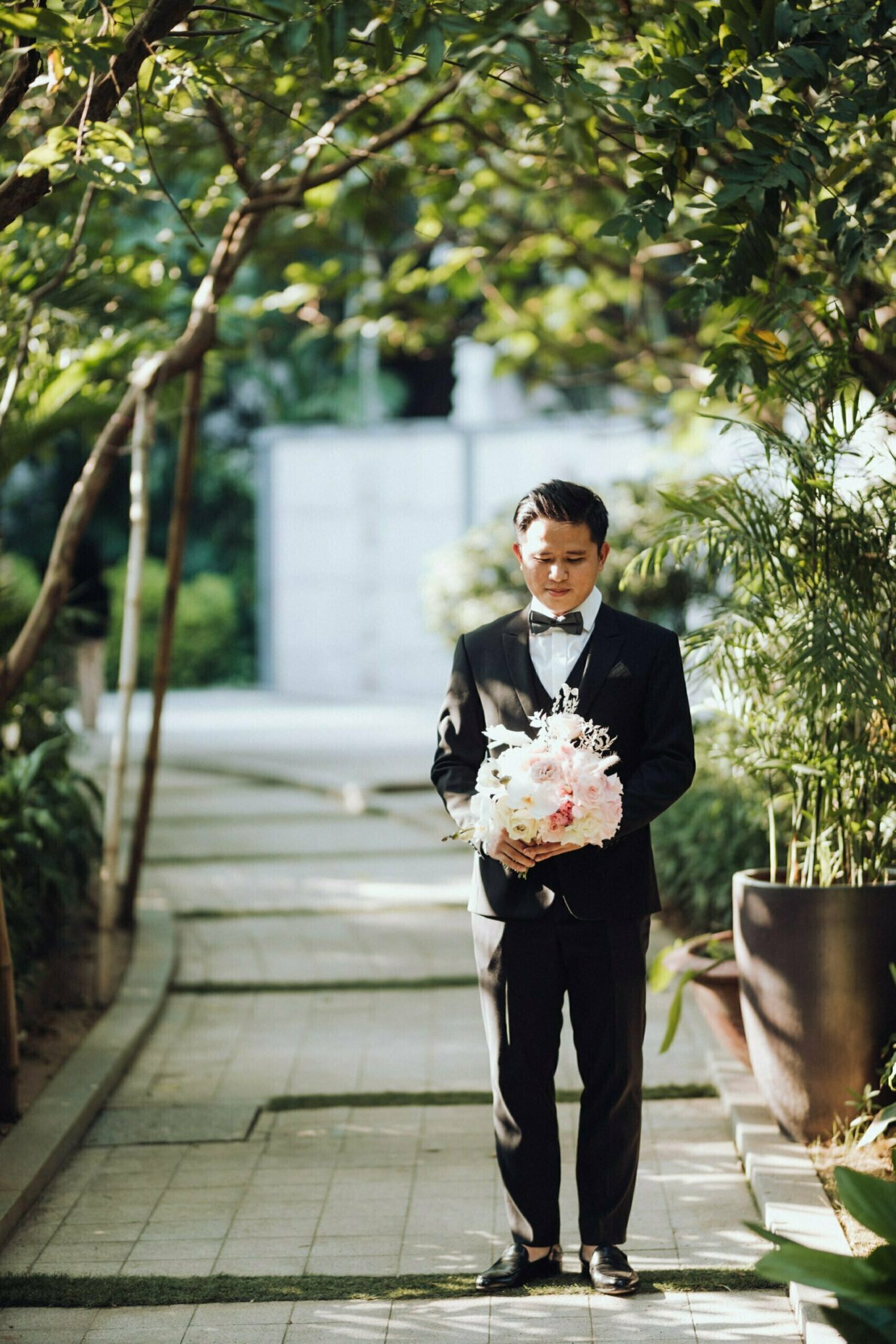 There were so many of our favorite moments during their ceremony. It was the heartfelt wedding vows from the groom and bride, the stories of when they first met and how they fell in love with each other, or the song performed by Trang's grandfather and his meaningful message to the couple.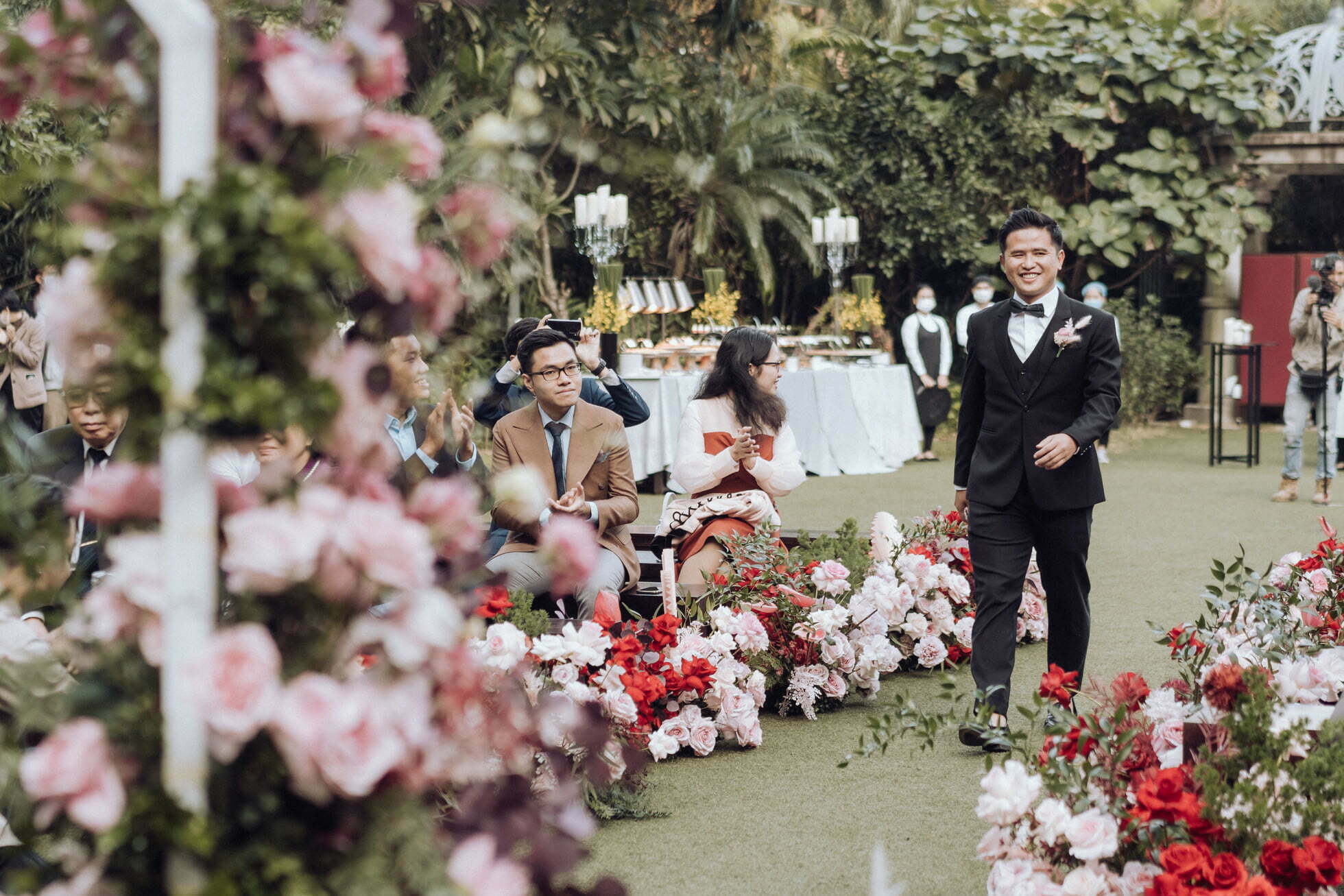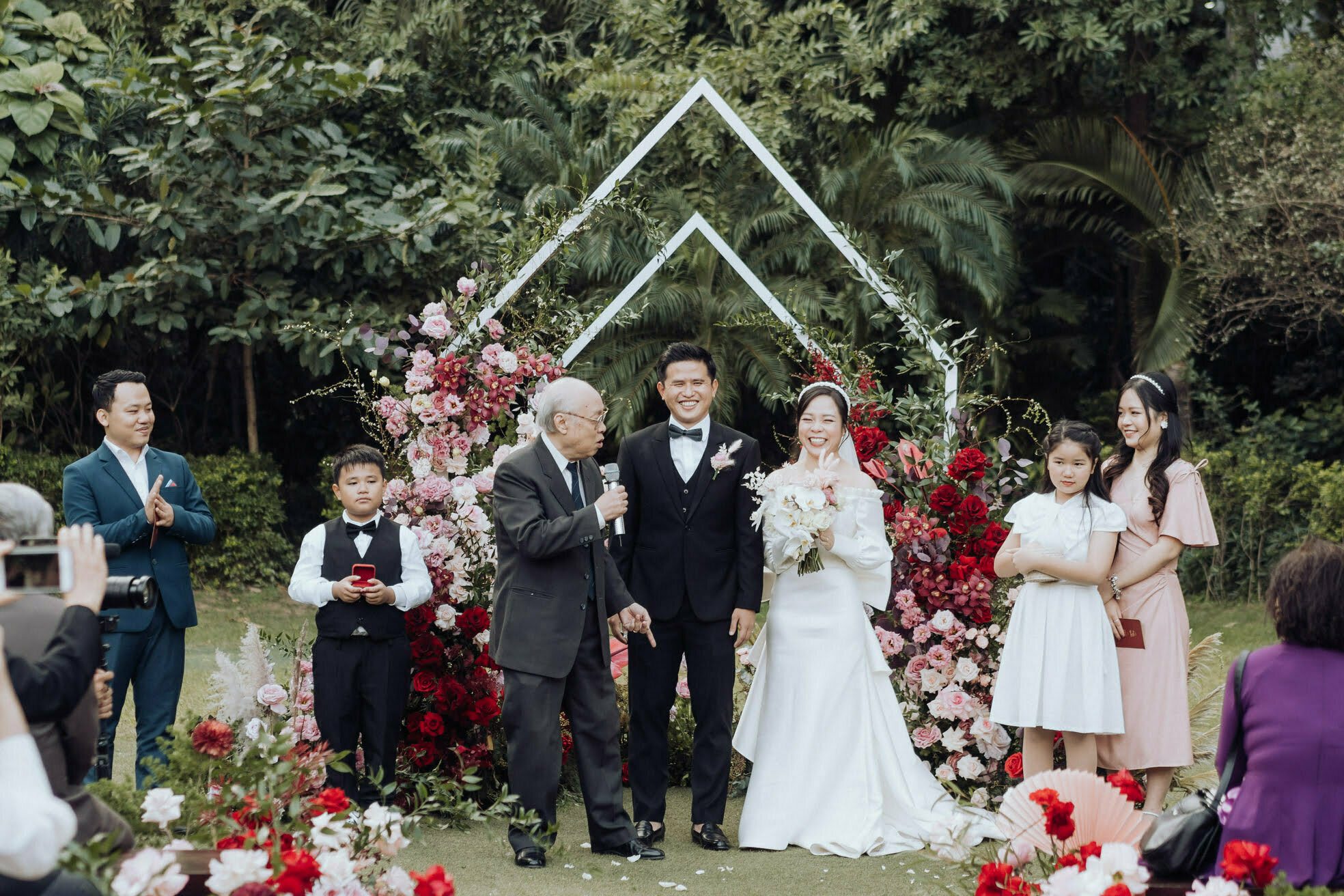 In the words of Trang's grandfather;

"Life is beautiful, love is beautiful. I hope you two will always, always remember these words".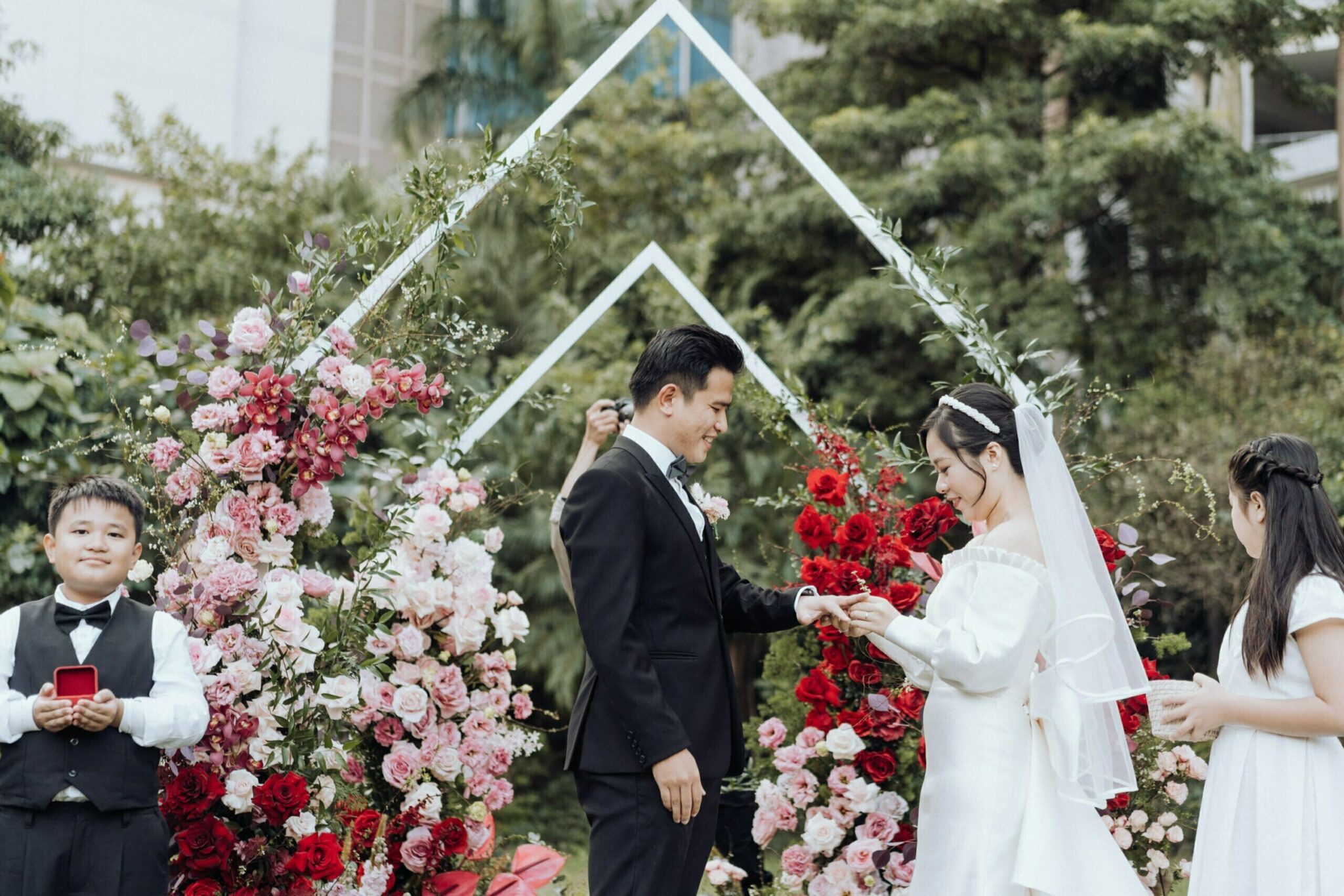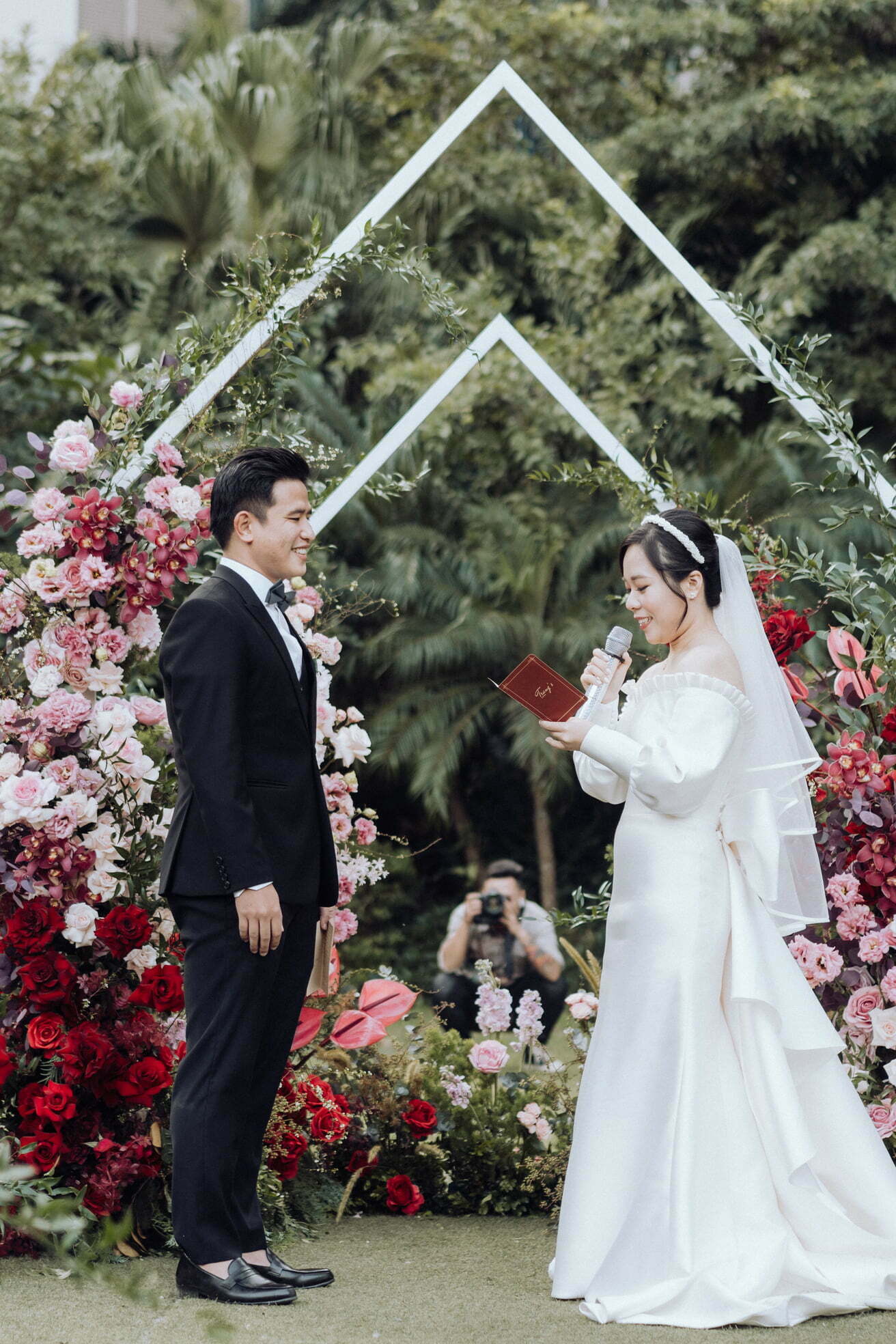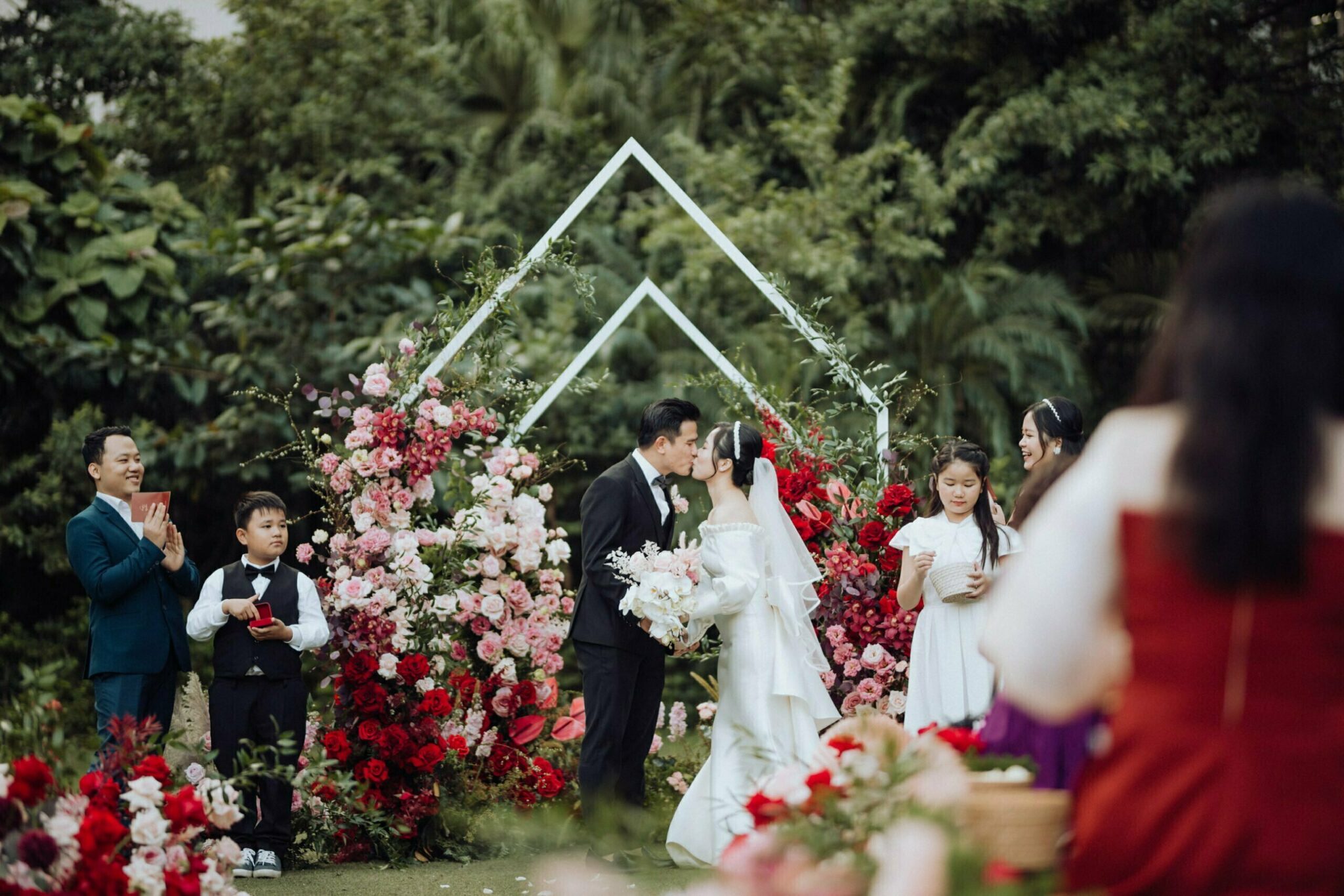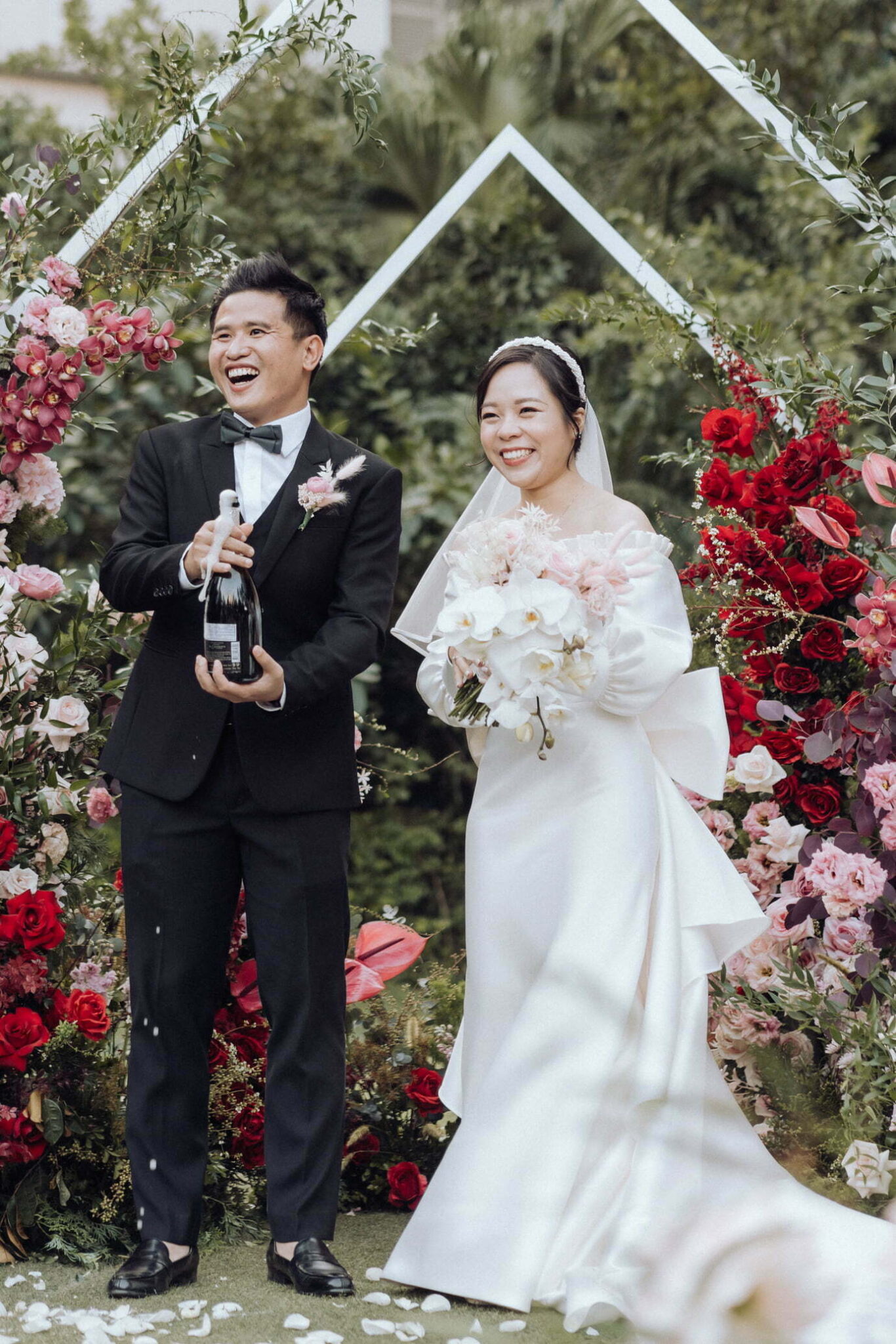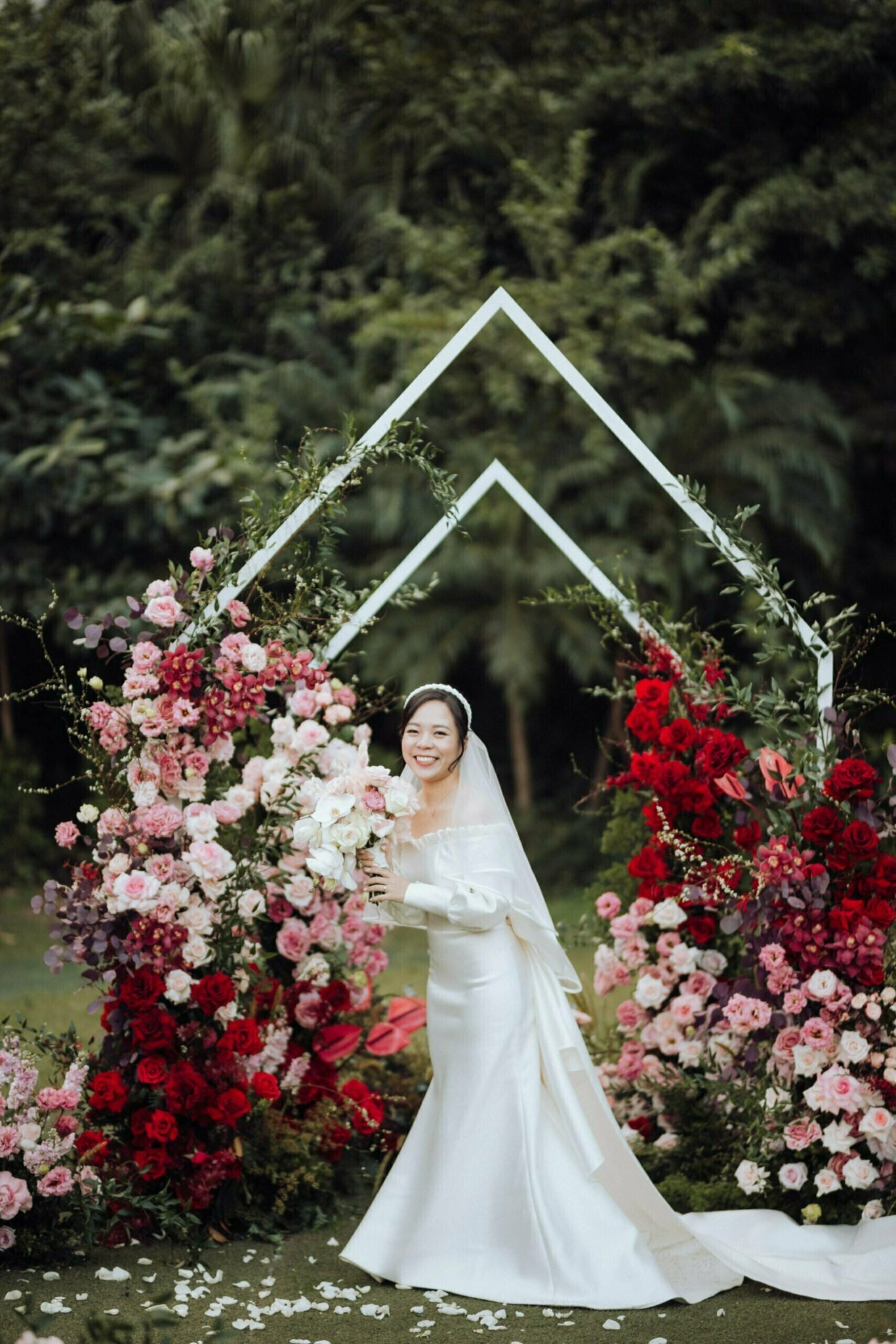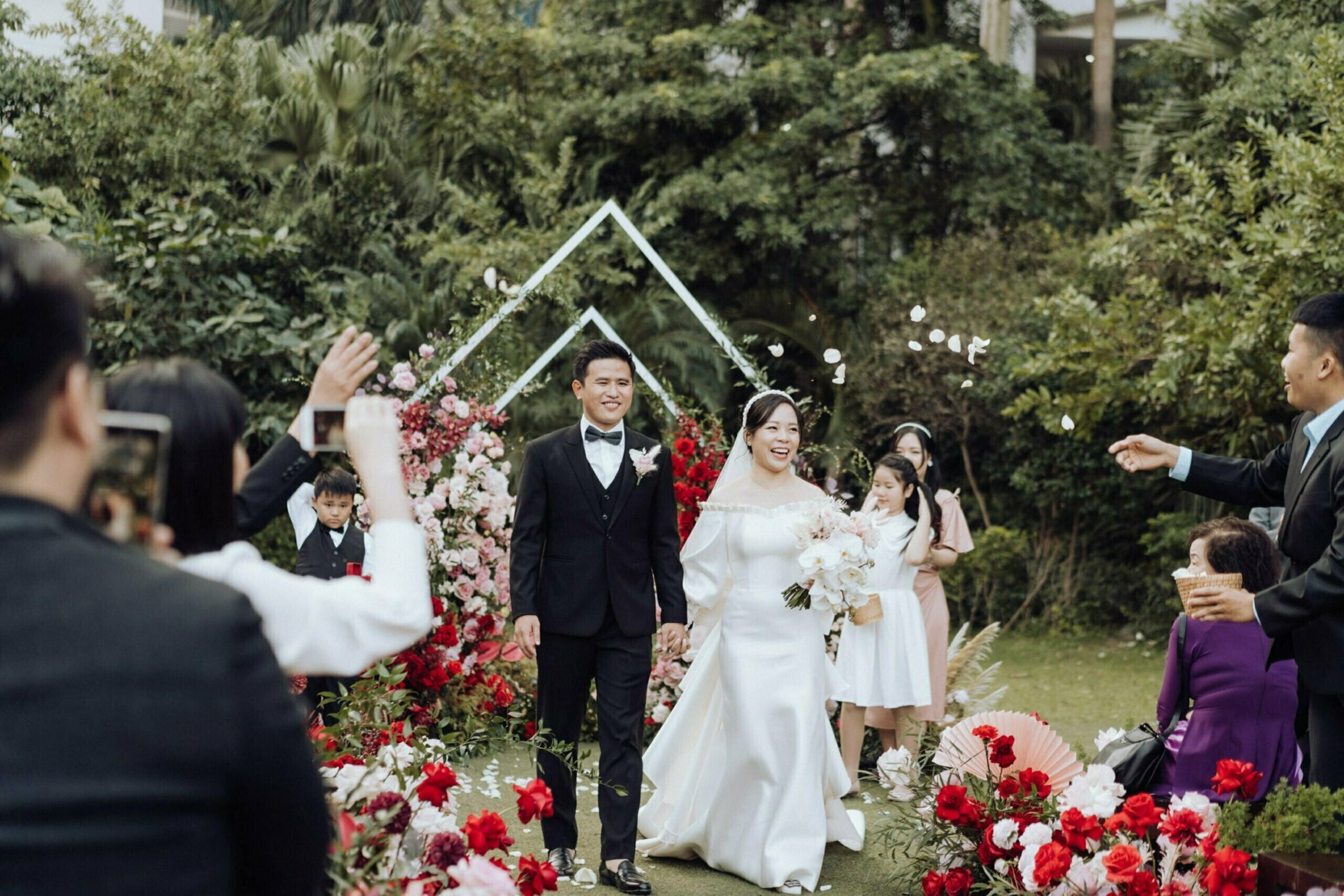 For the indoor dinner reception, we also utilized a warm palette of pink and red to keep the cozy vibe throughout the wedding night.