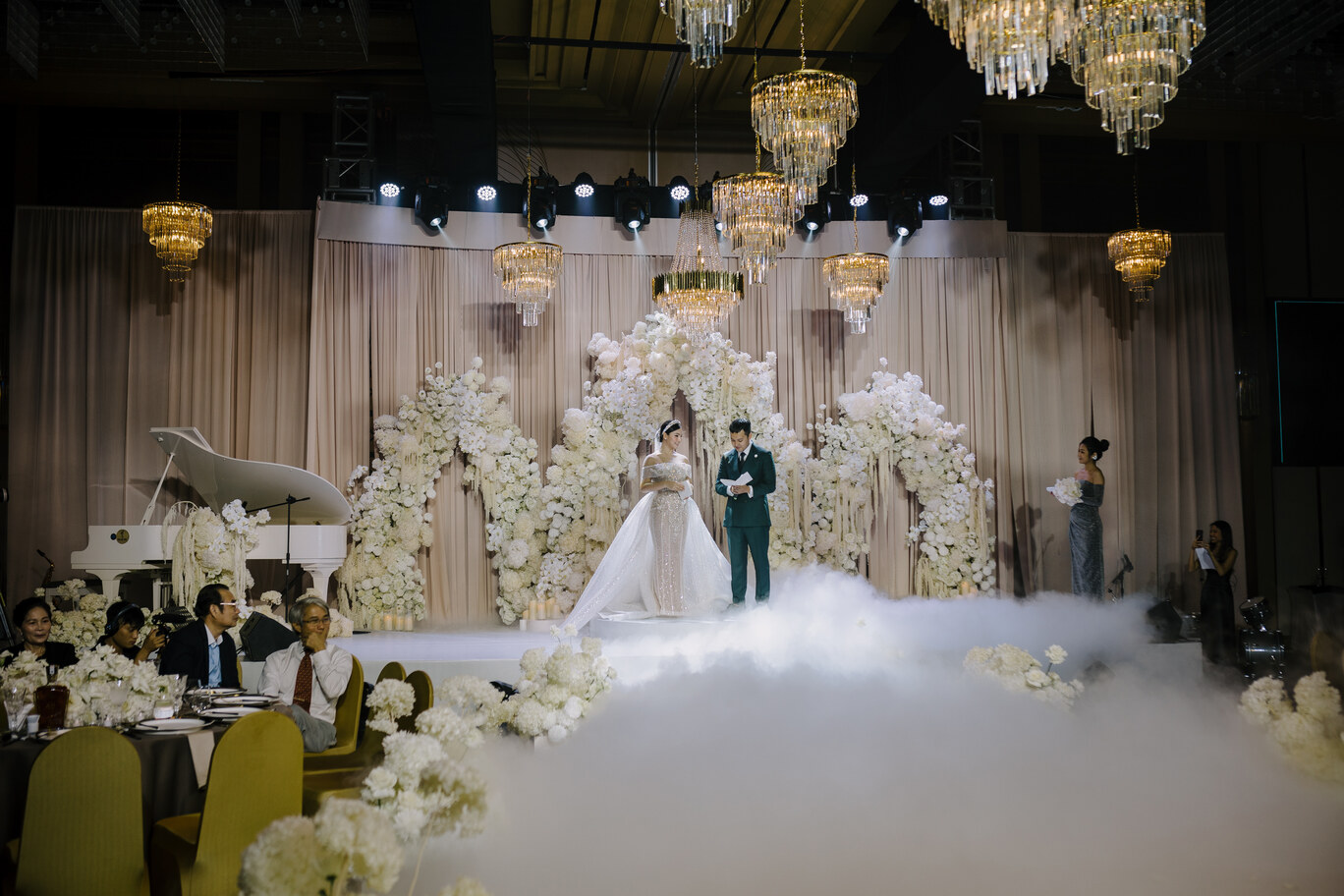 Tammy and Tam have spent years living in the U.S and their love story began there. With an American lifestyle in mind, their wedding in Saigon was inspired by luxurious weddings in Beverly Hills and New York.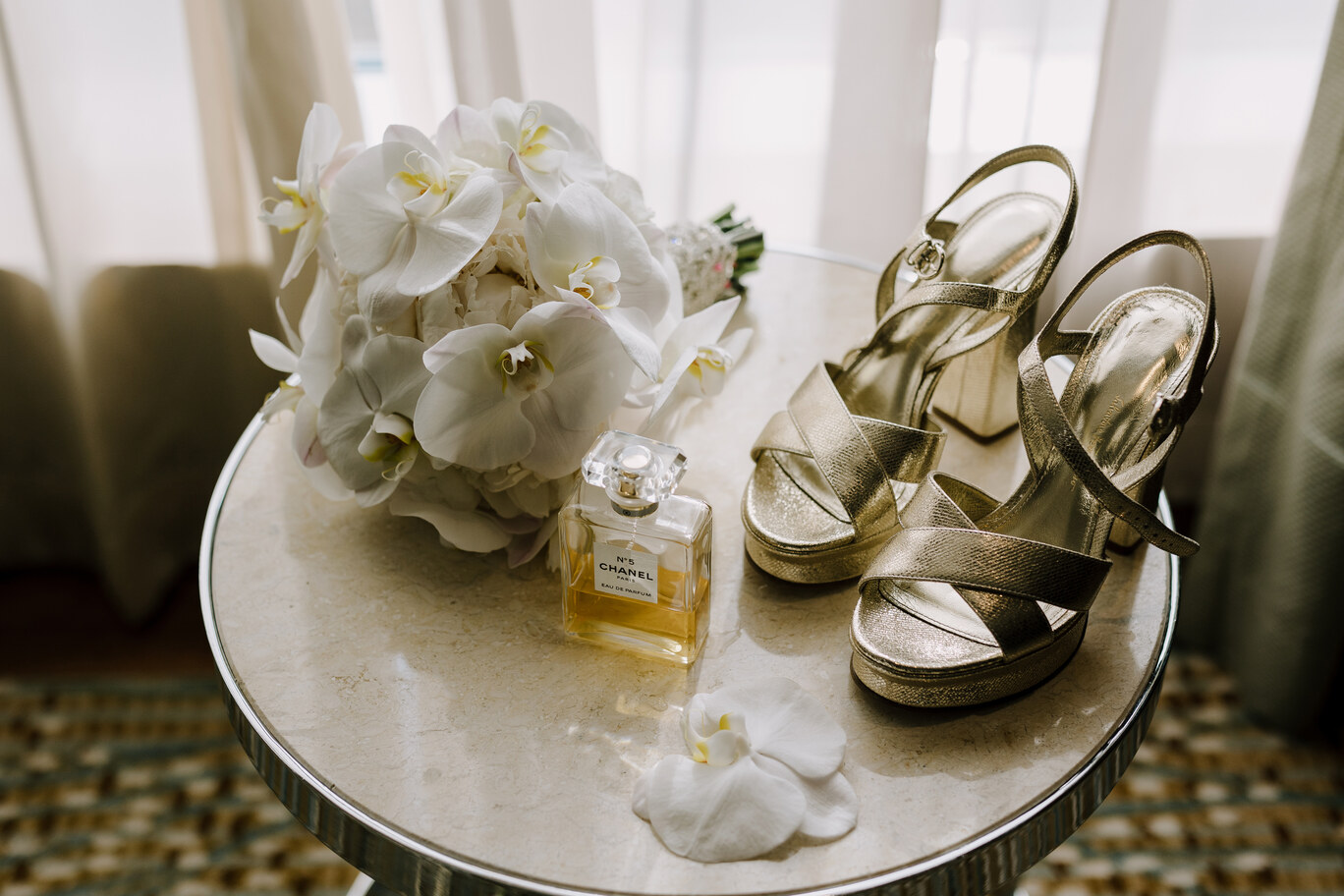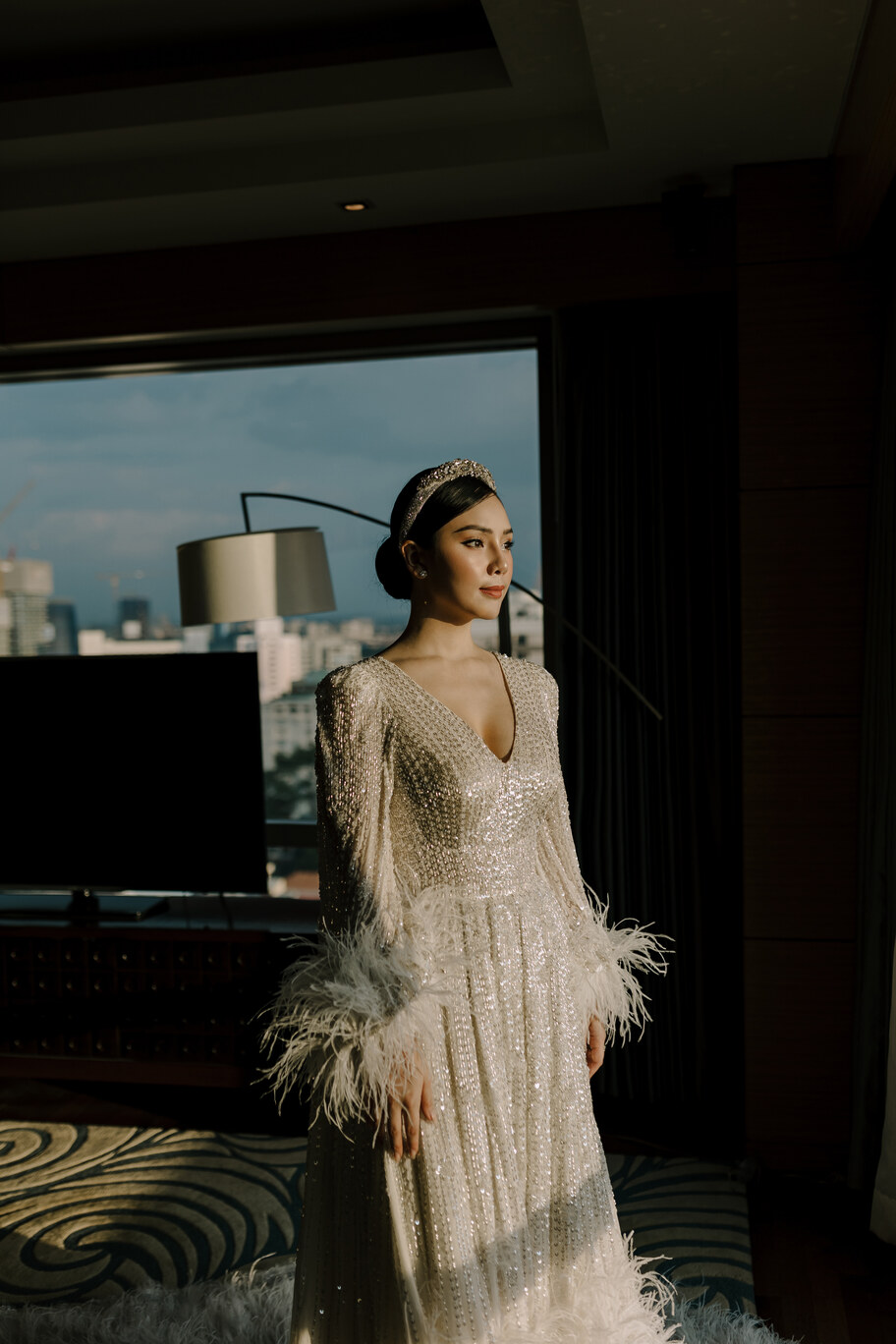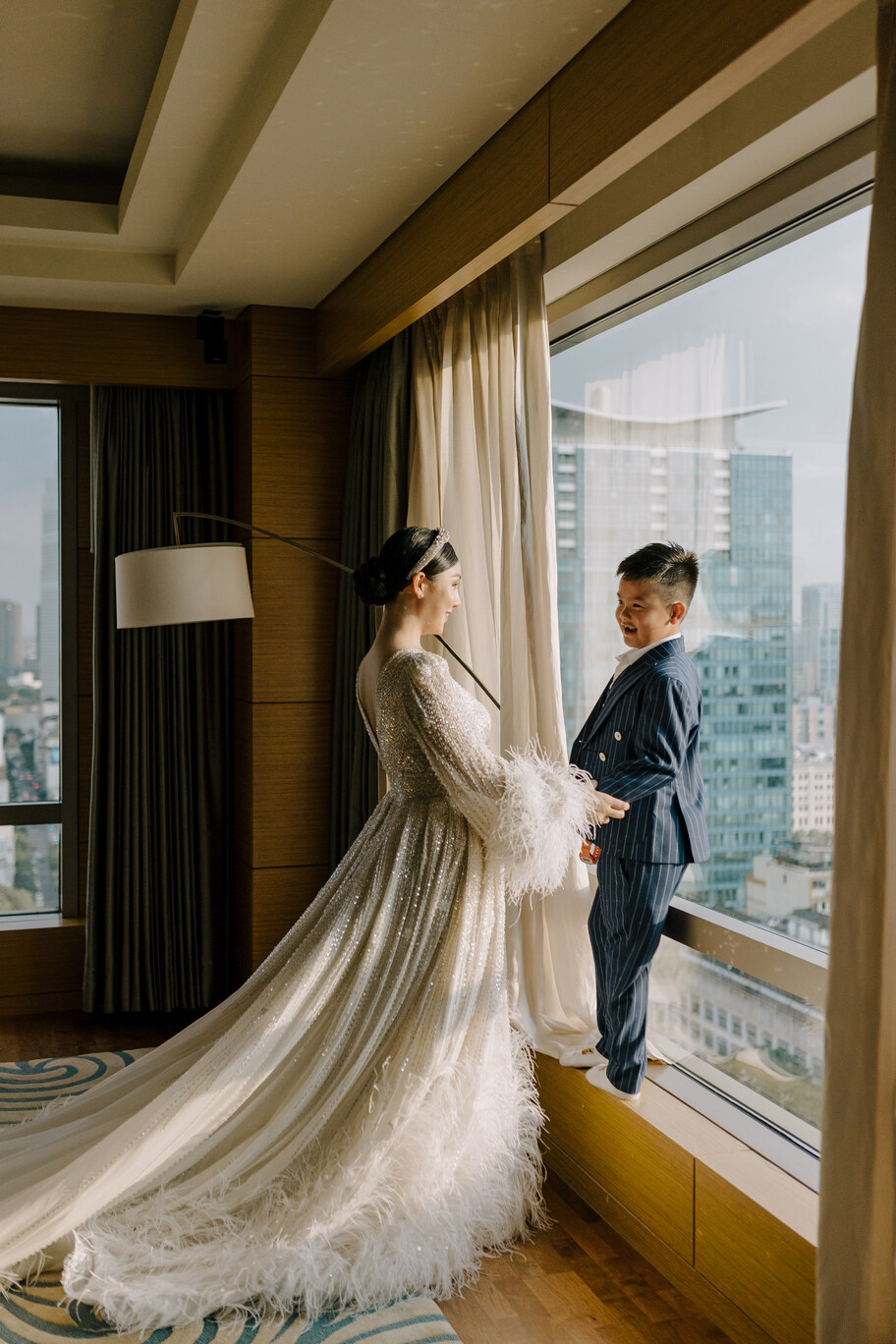 For couples who have kids, it is utmost important for them to have their little boy/girl attending the wedding. Tyson is Tammy and Tam's whole world and he was a star of his own in his parents' big day.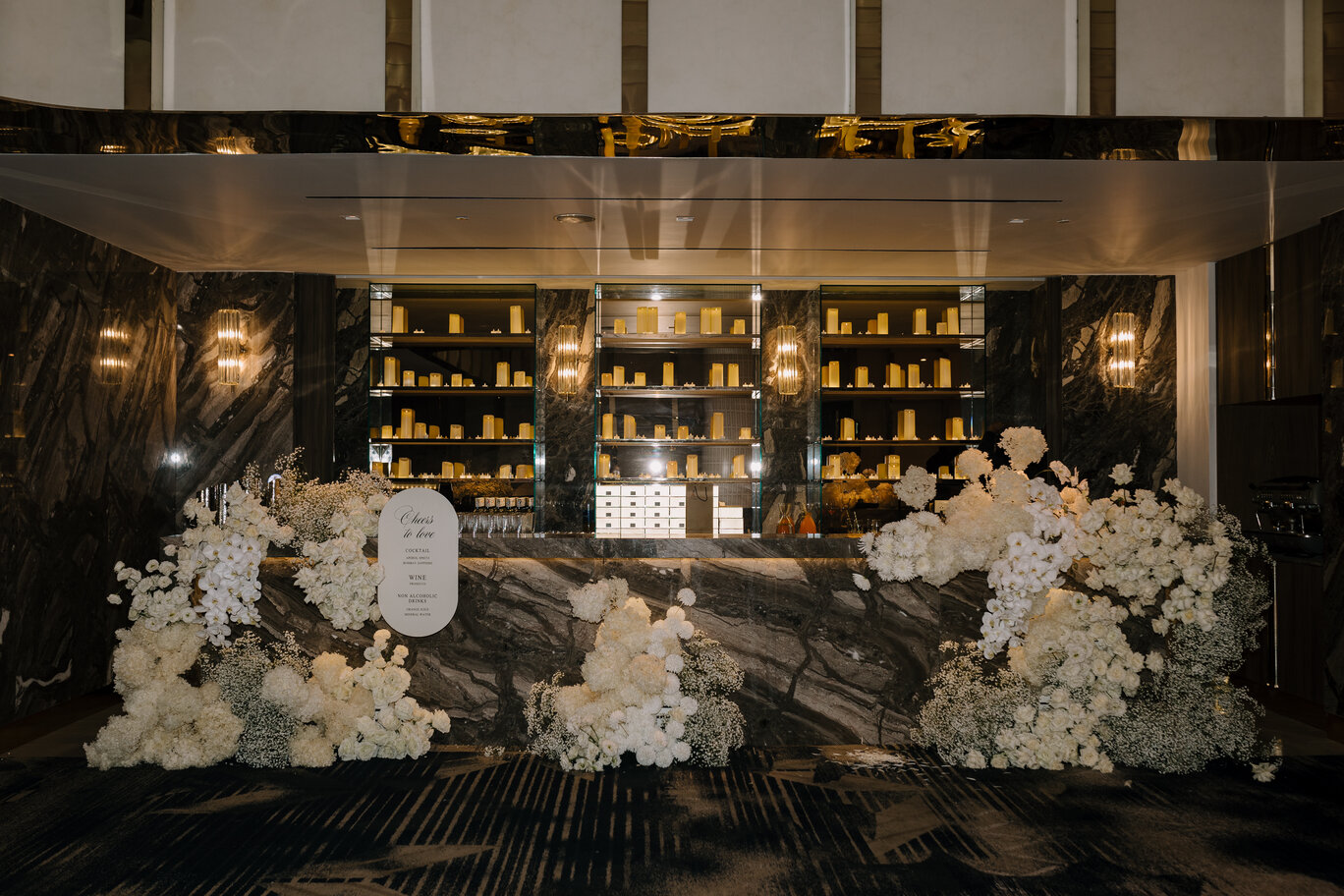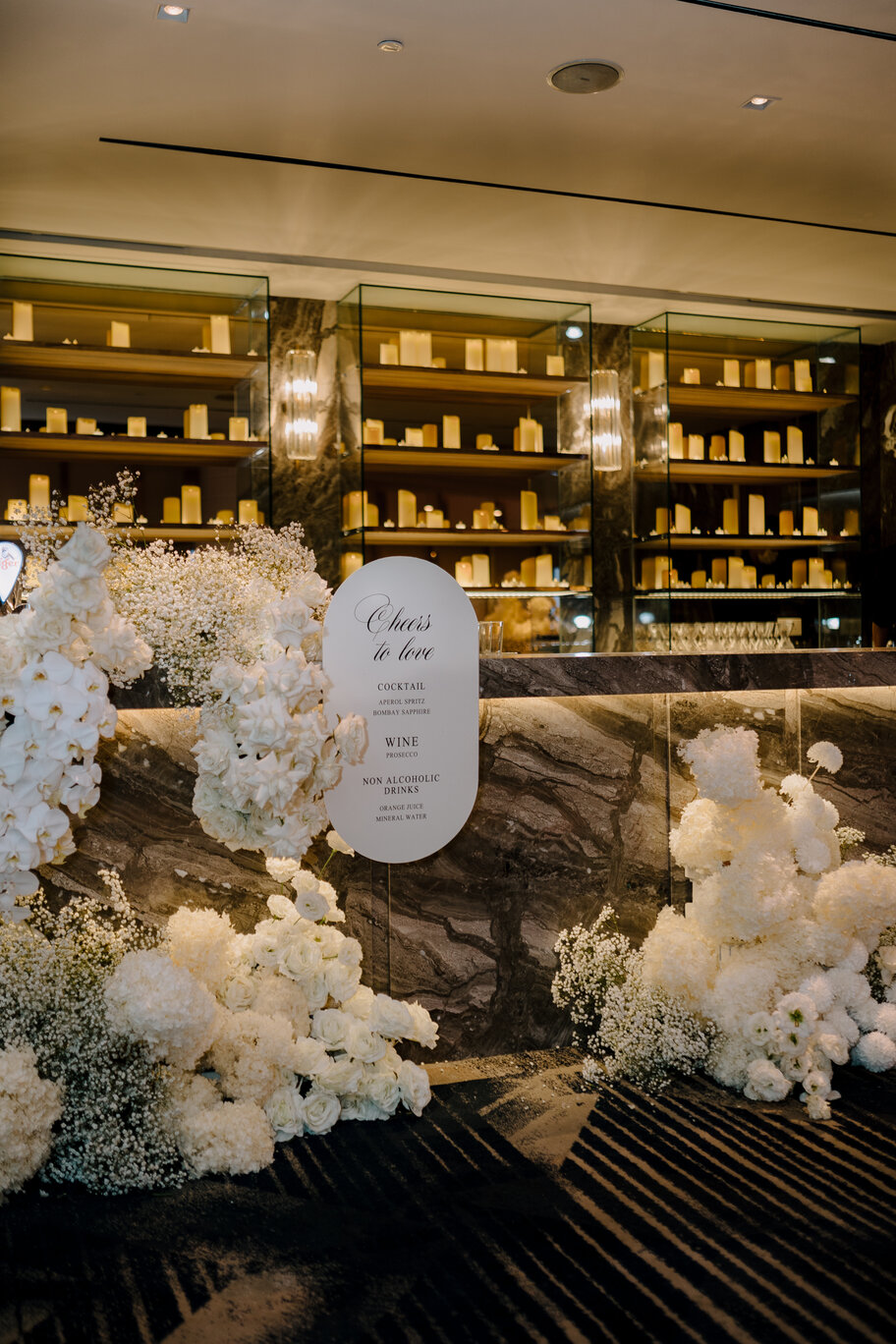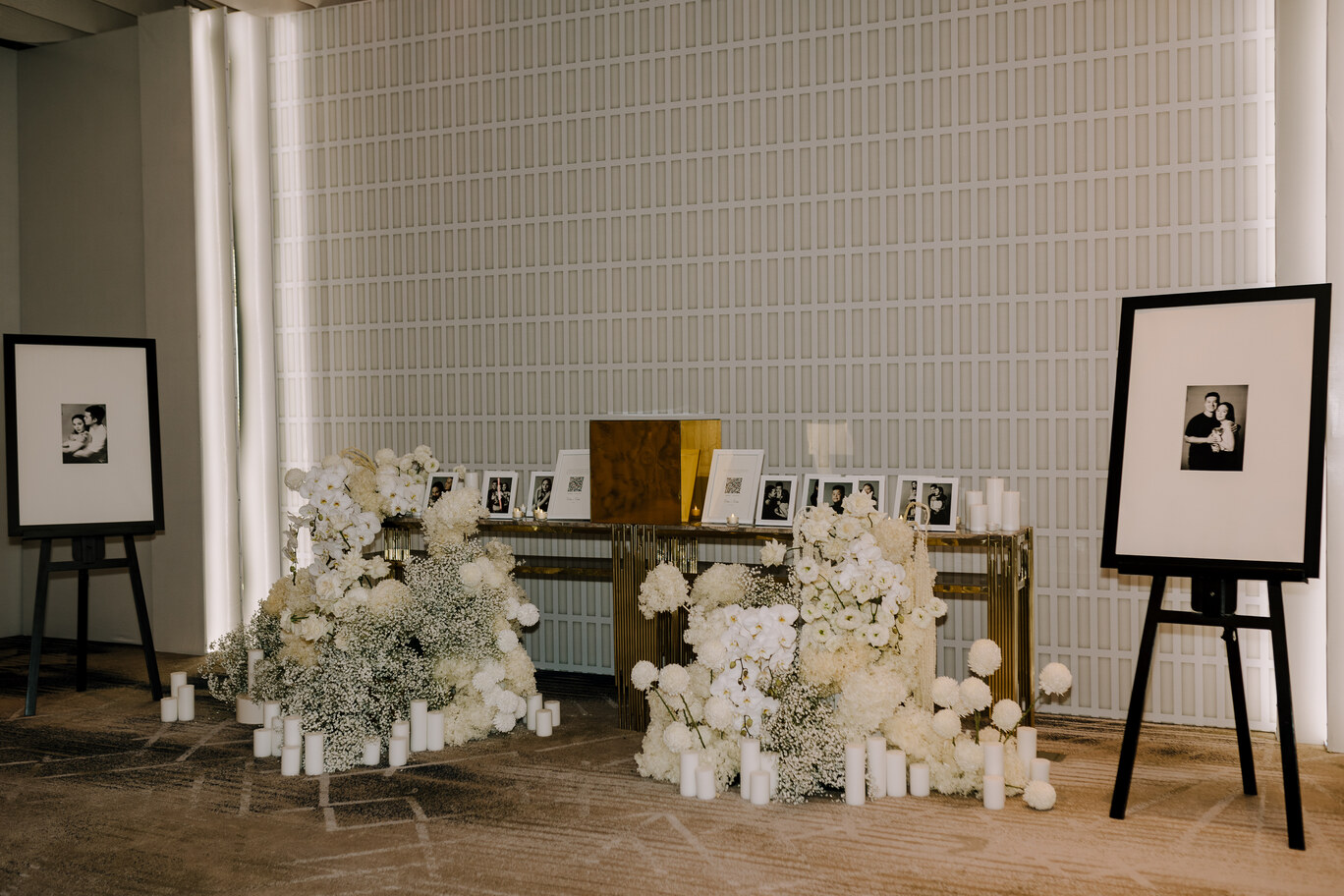 Elegant, luxurious and glamorous were our priority during the creative process for this Beverly Hills-inspired concept. The white palette possesses a magical power to be dashing while standing alone!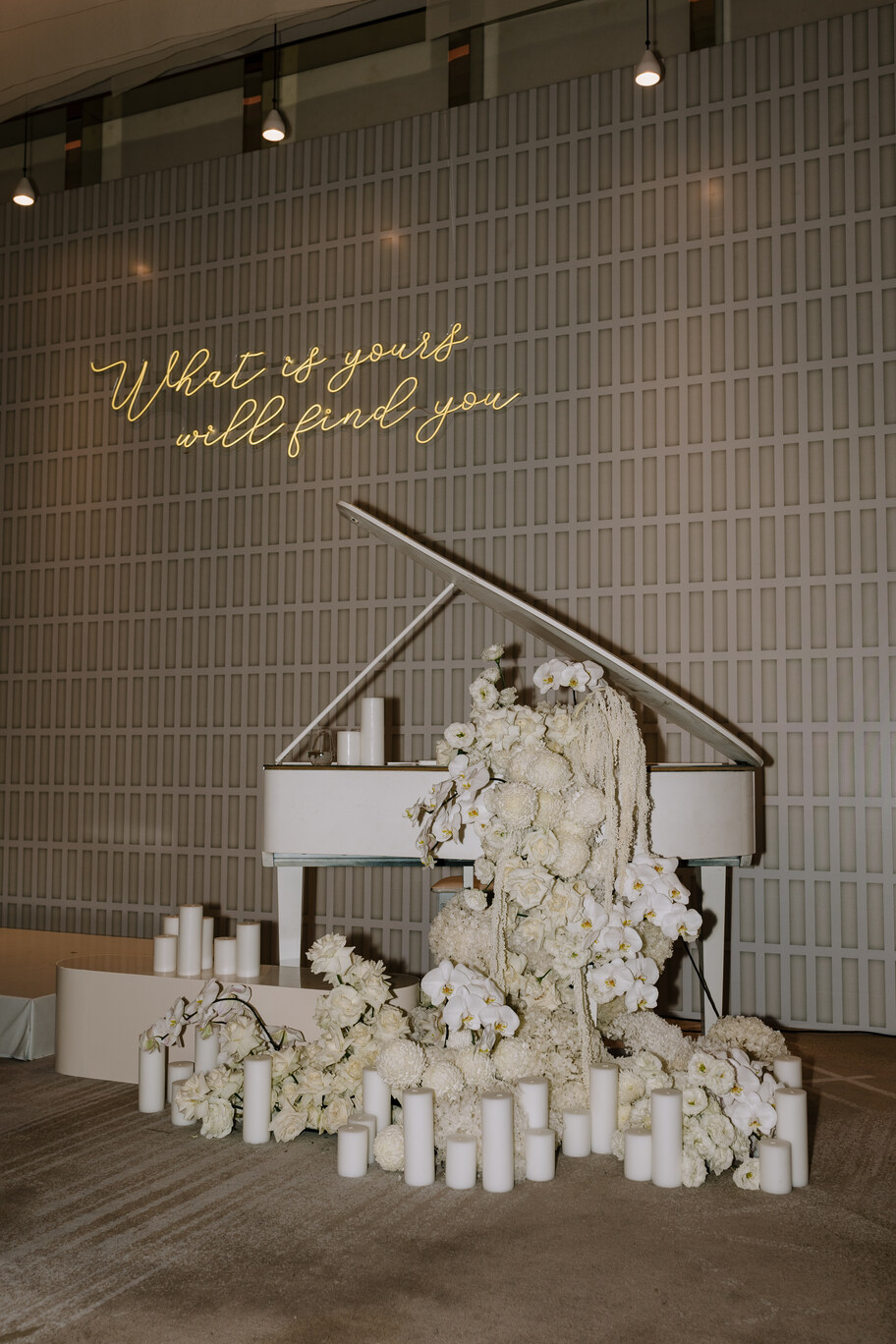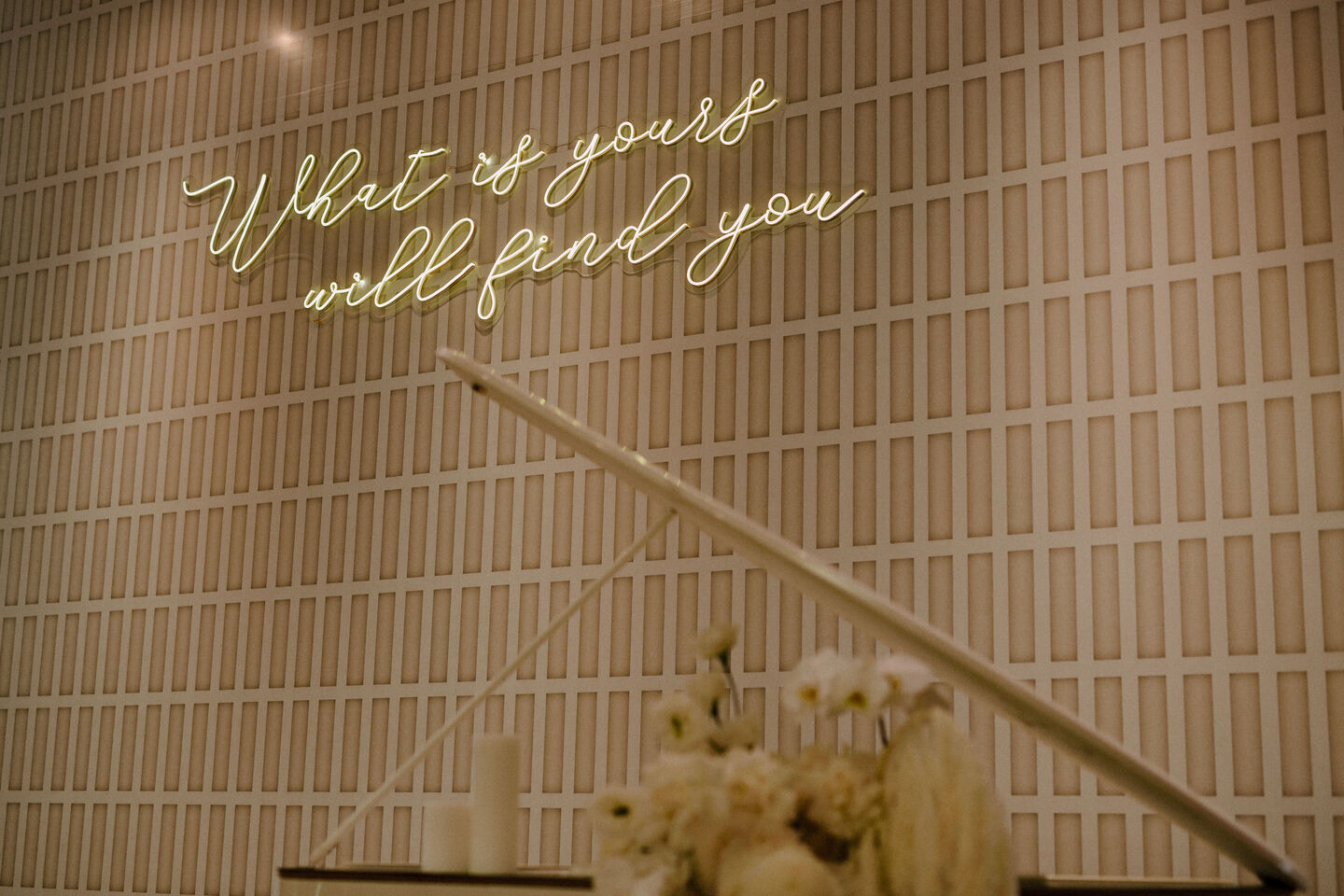 "What is yours will find you" is without a doubt the perfect tagline for Tammy and Tam's wedding. After everything they had overcome throughout their journey, this phrase is more than just a sum-up of the wedding's spirit – it is their motto to live by and we think it is a wonderful philosophy for everyone out there!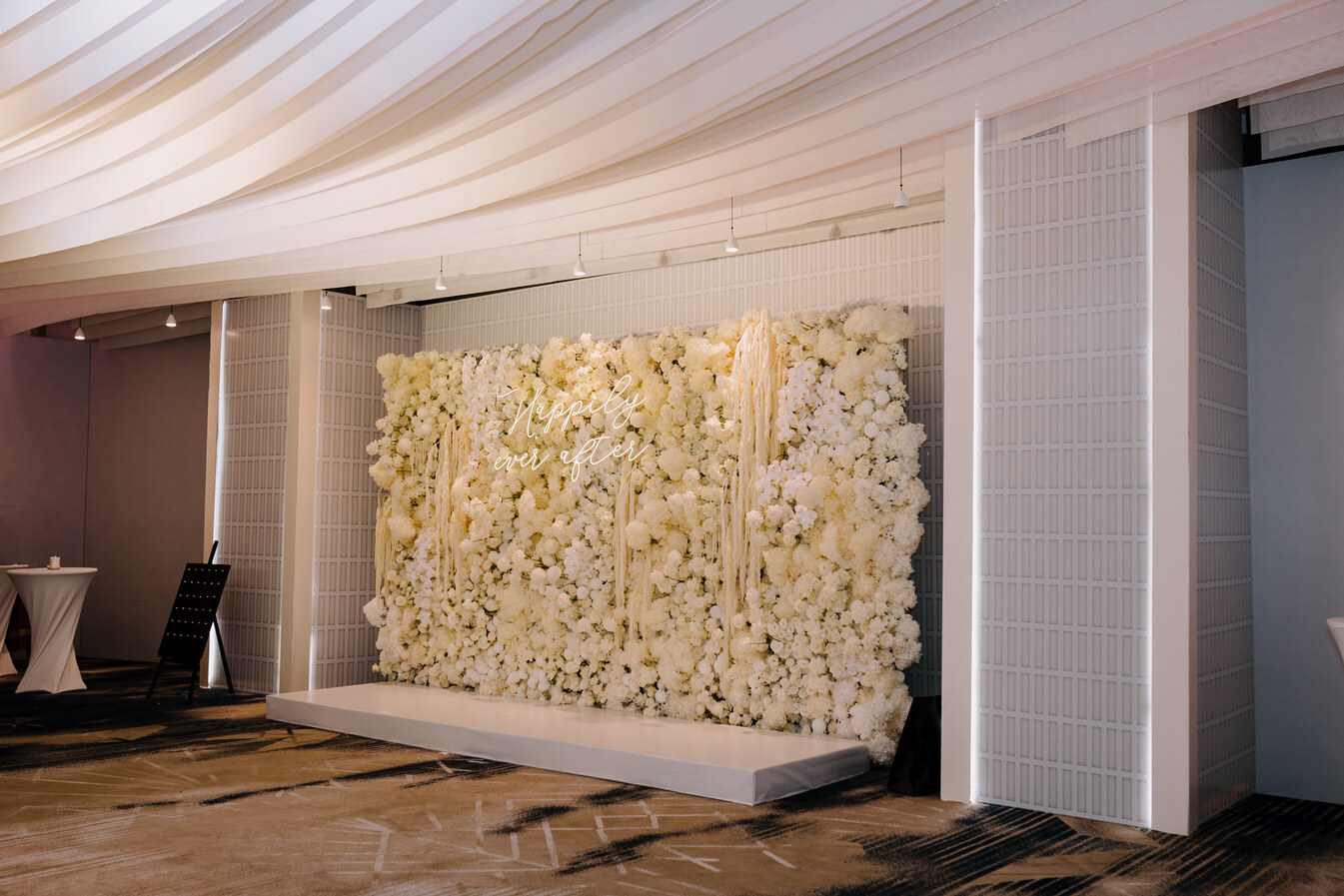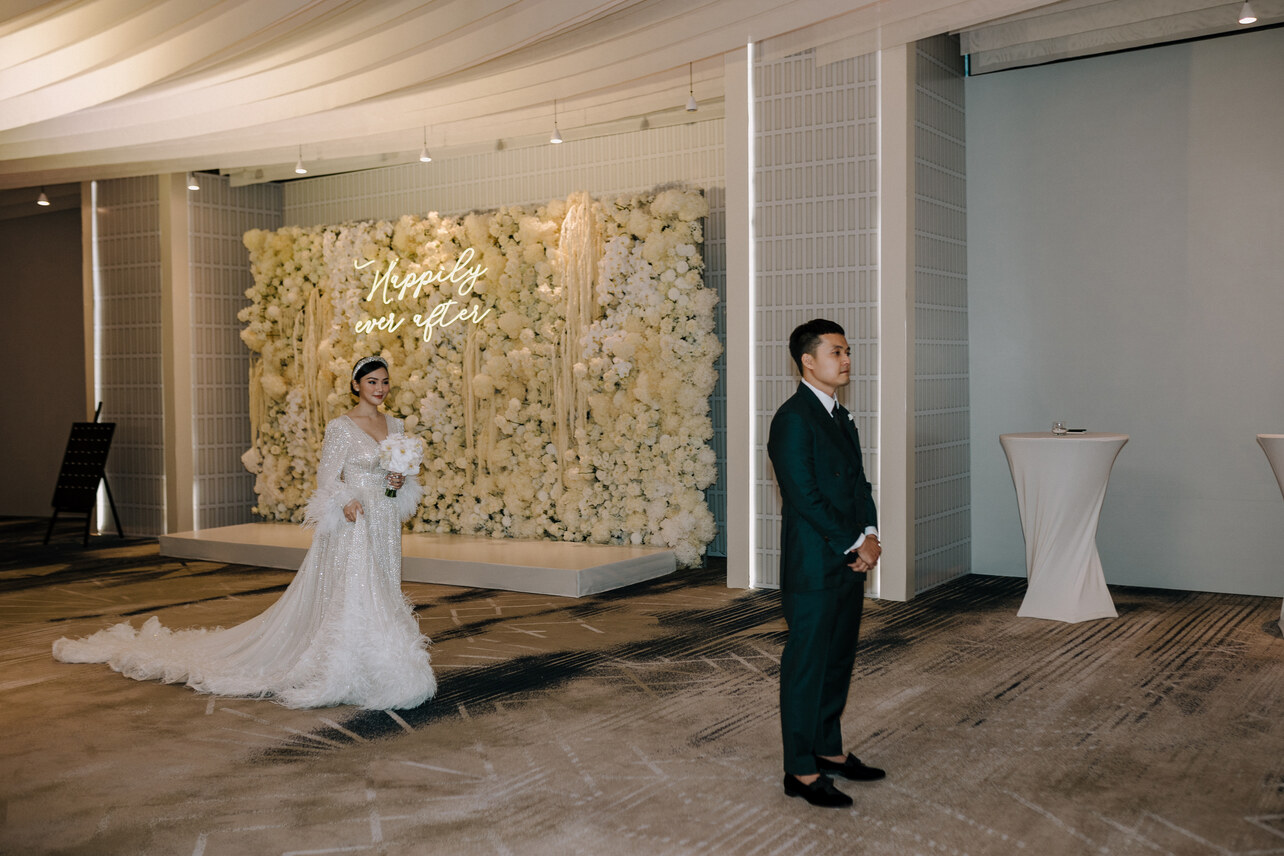 Despite having been together for what feels like forever, the first time Tam got to see Tammy in her bridal look was still so special and emotional.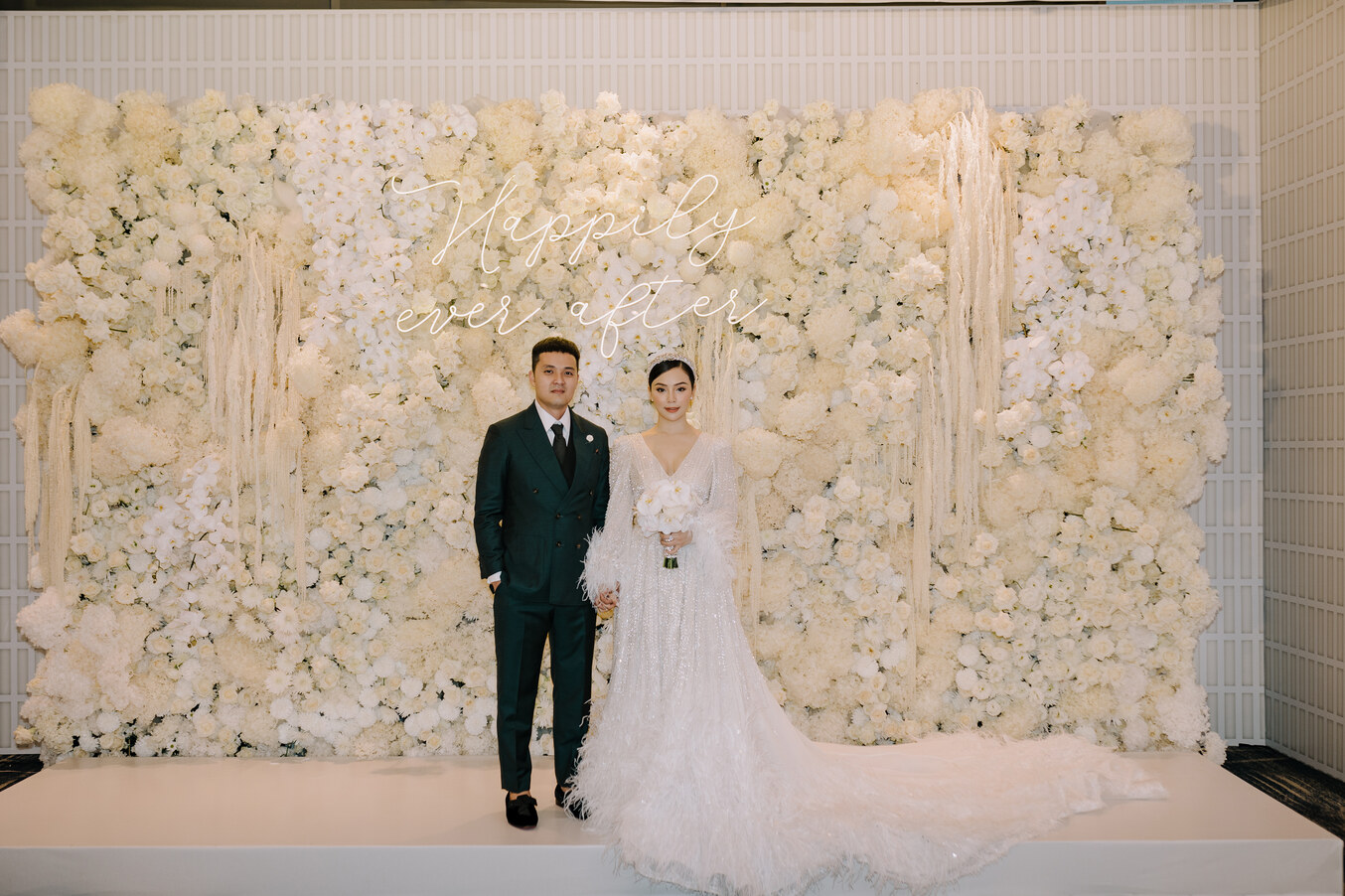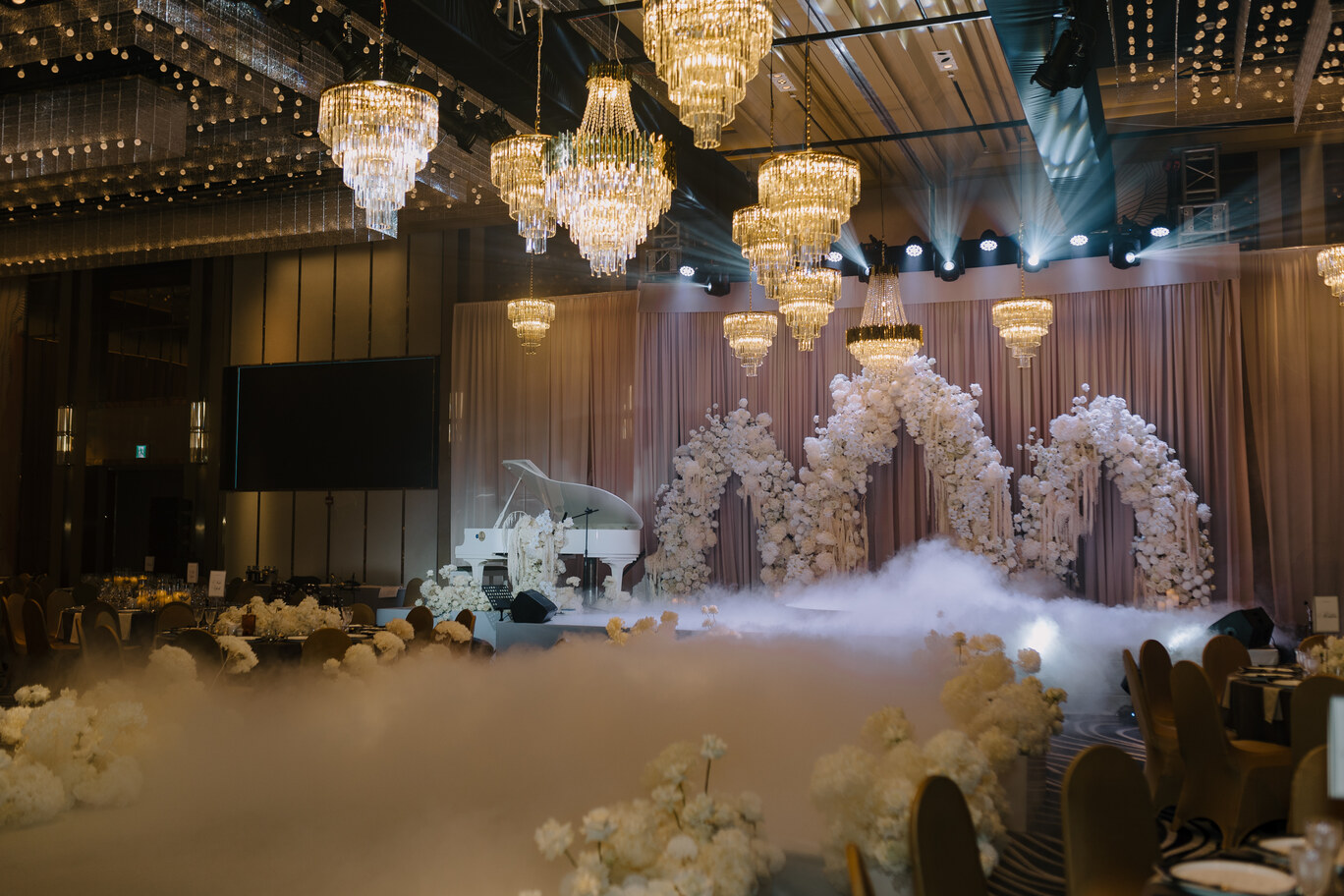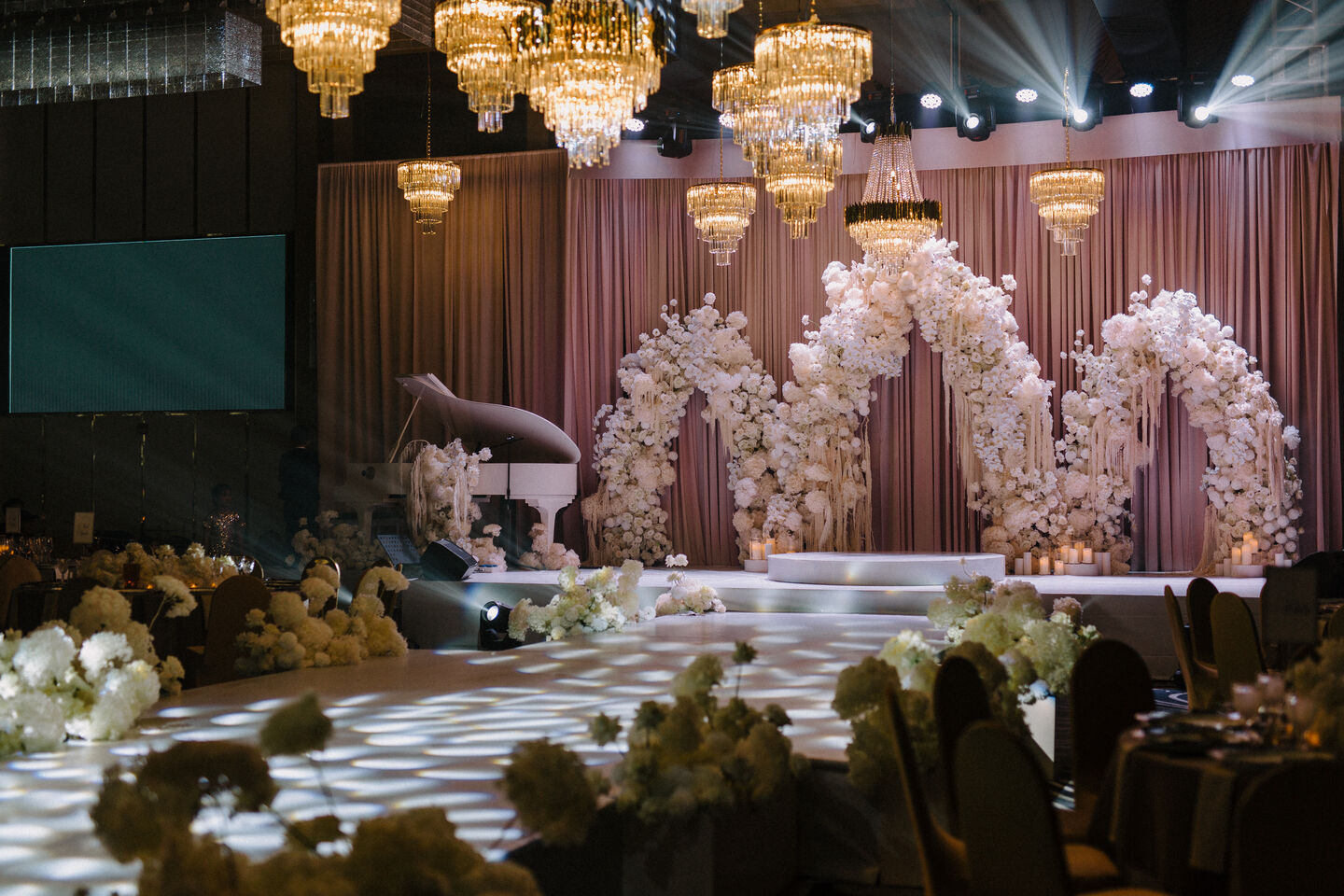 The long and "extra" name we chose for this wedding was influenced from its chic concept: a timeless all-white palette, fluffy and luxuriant flower arch and photo booth, with the bar and gallery tables being utilized as finishing touches for the overall aesthetics.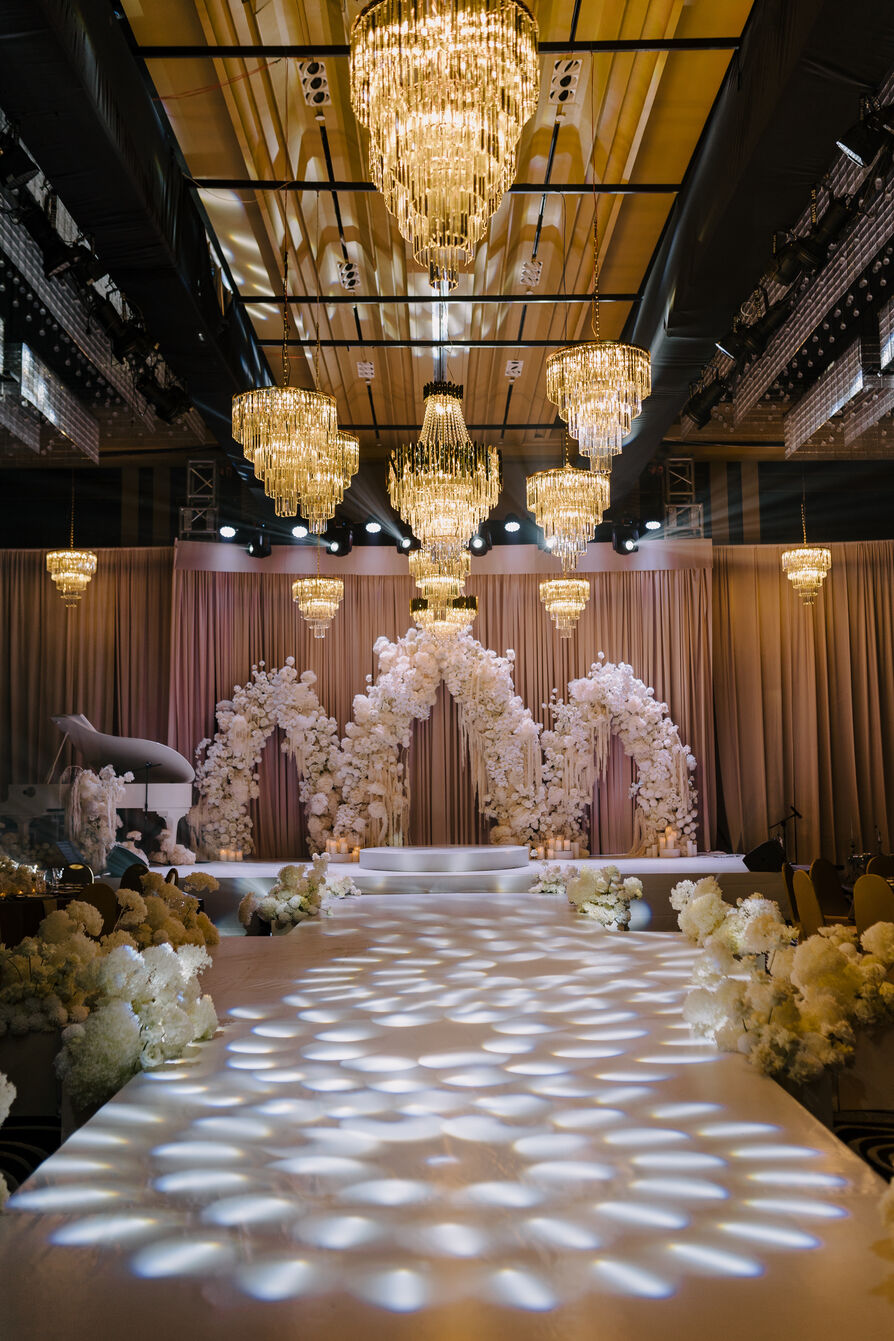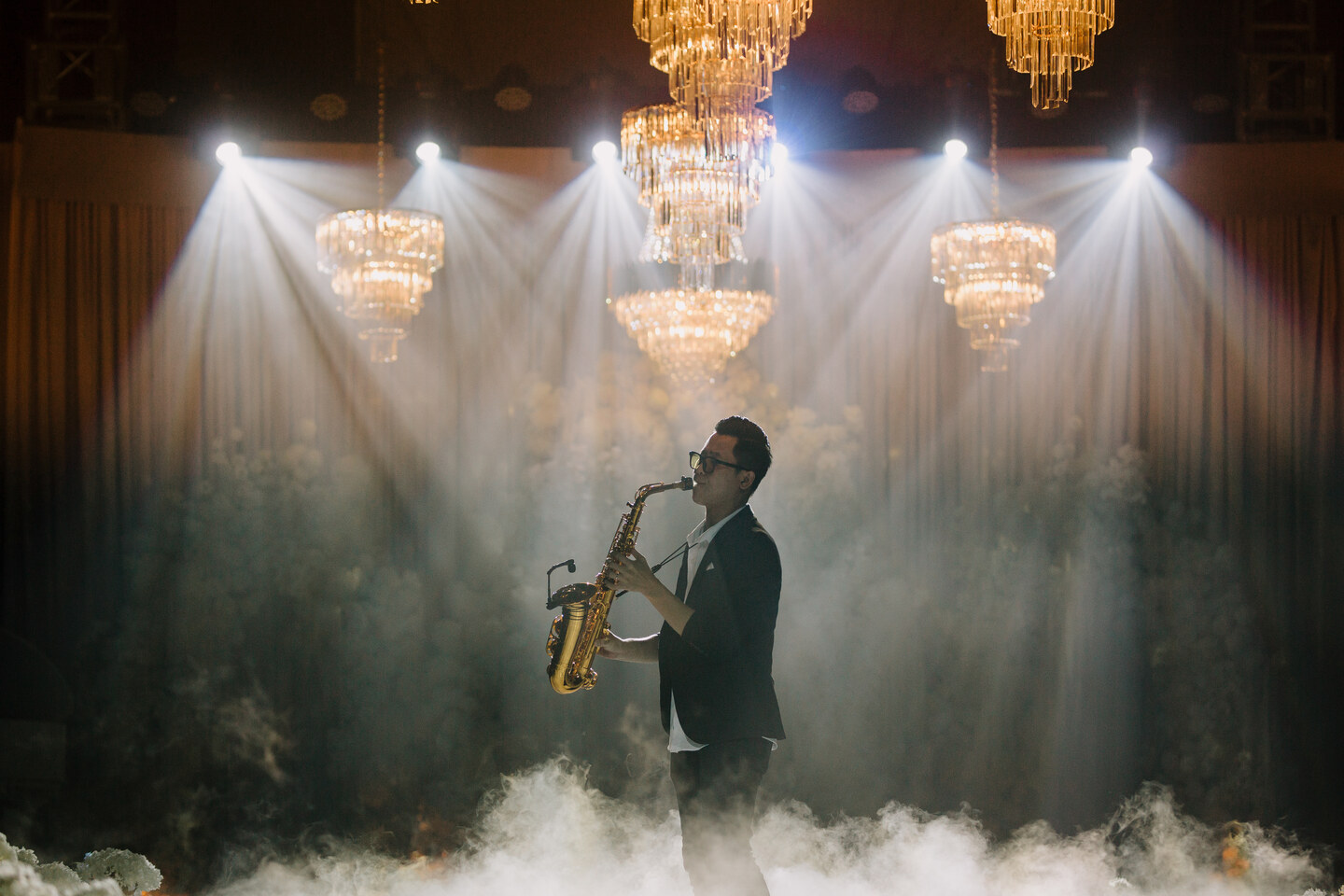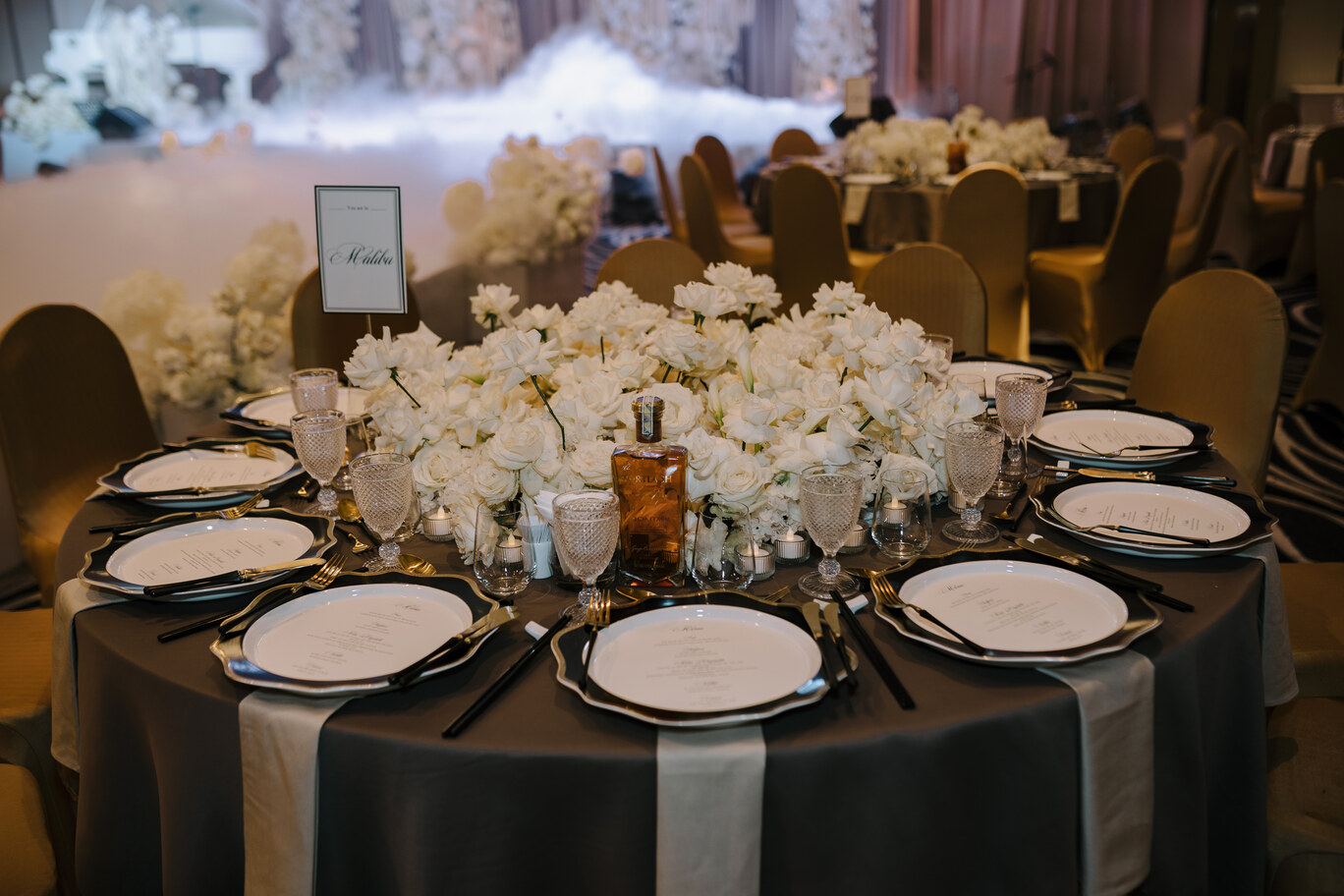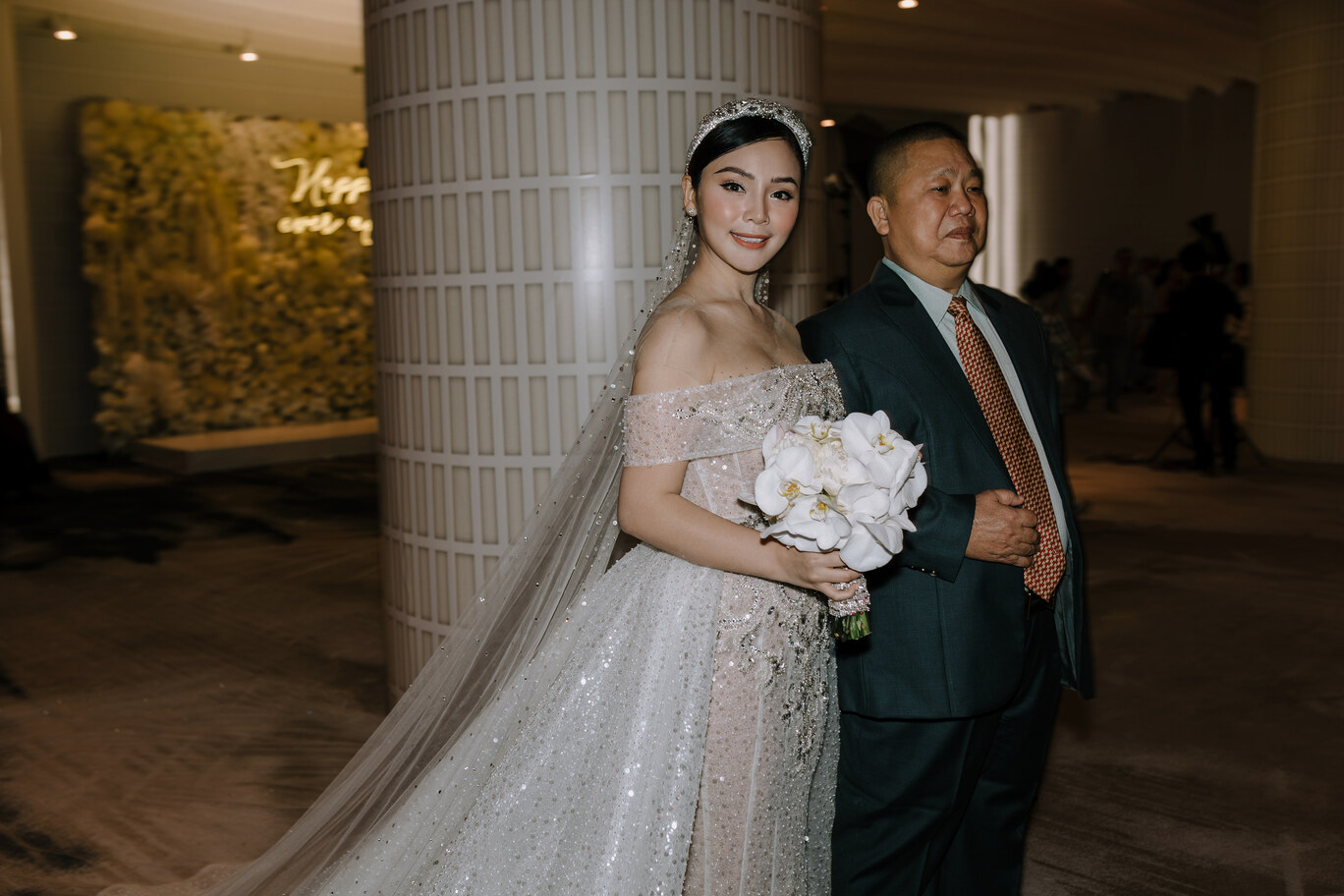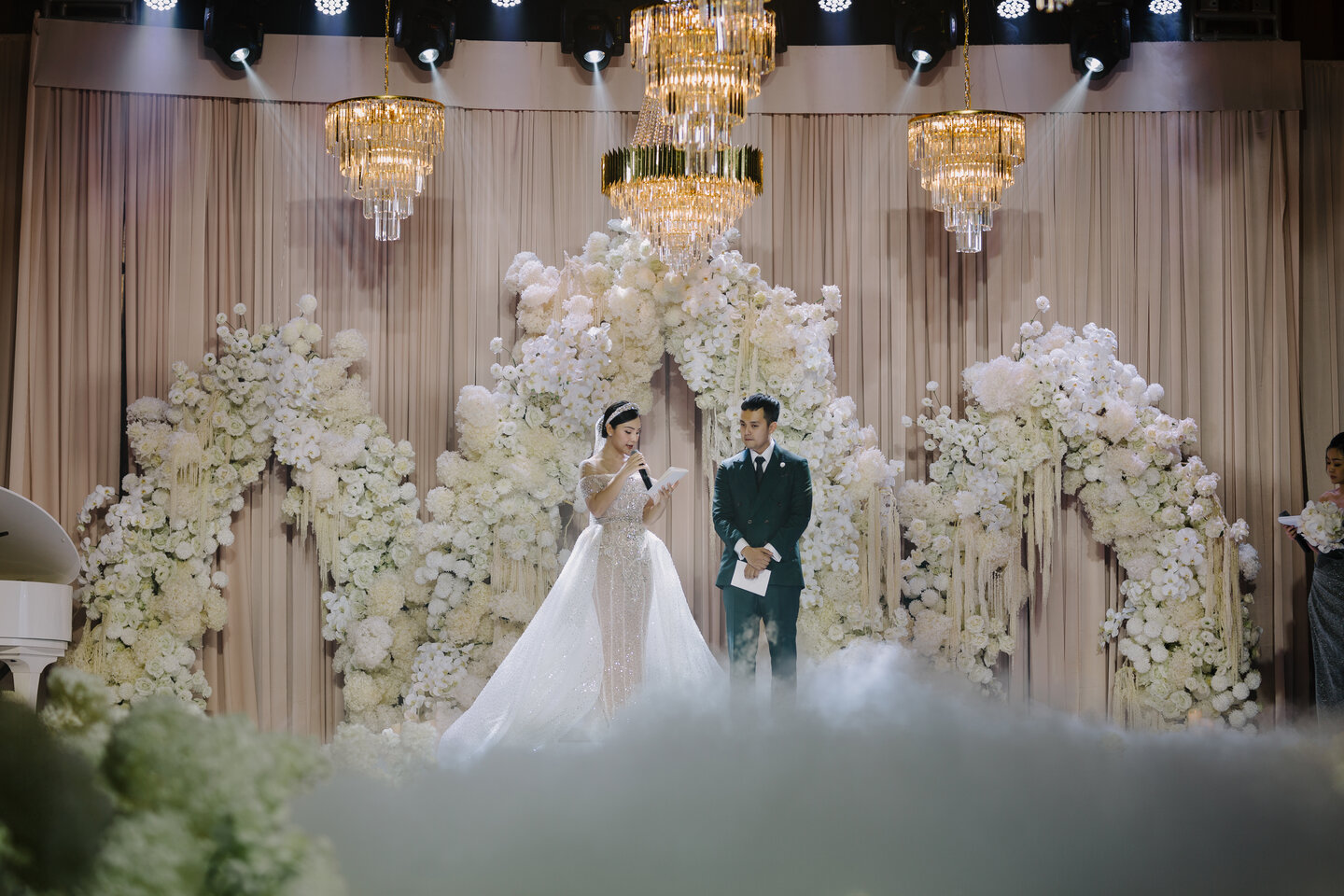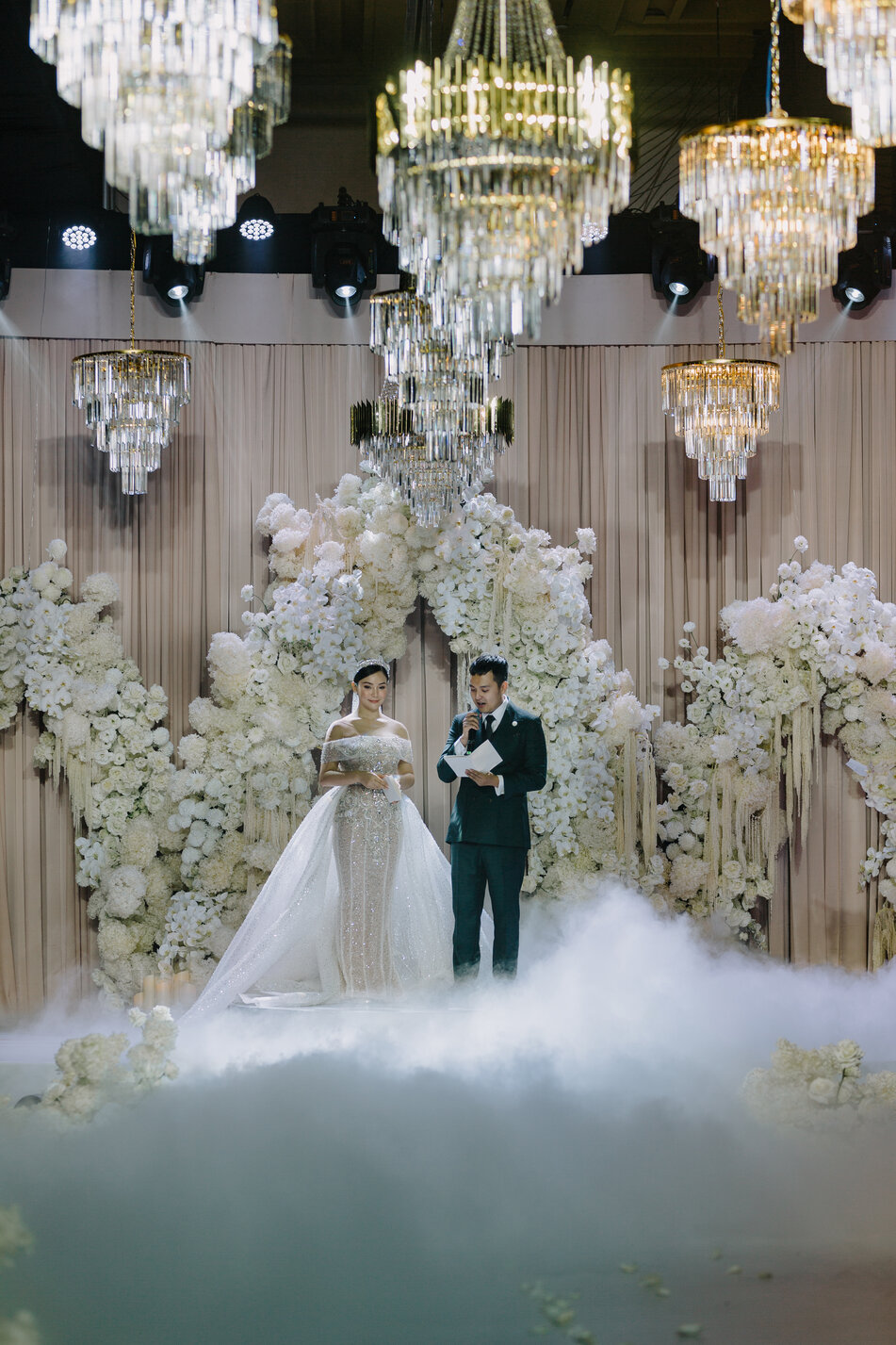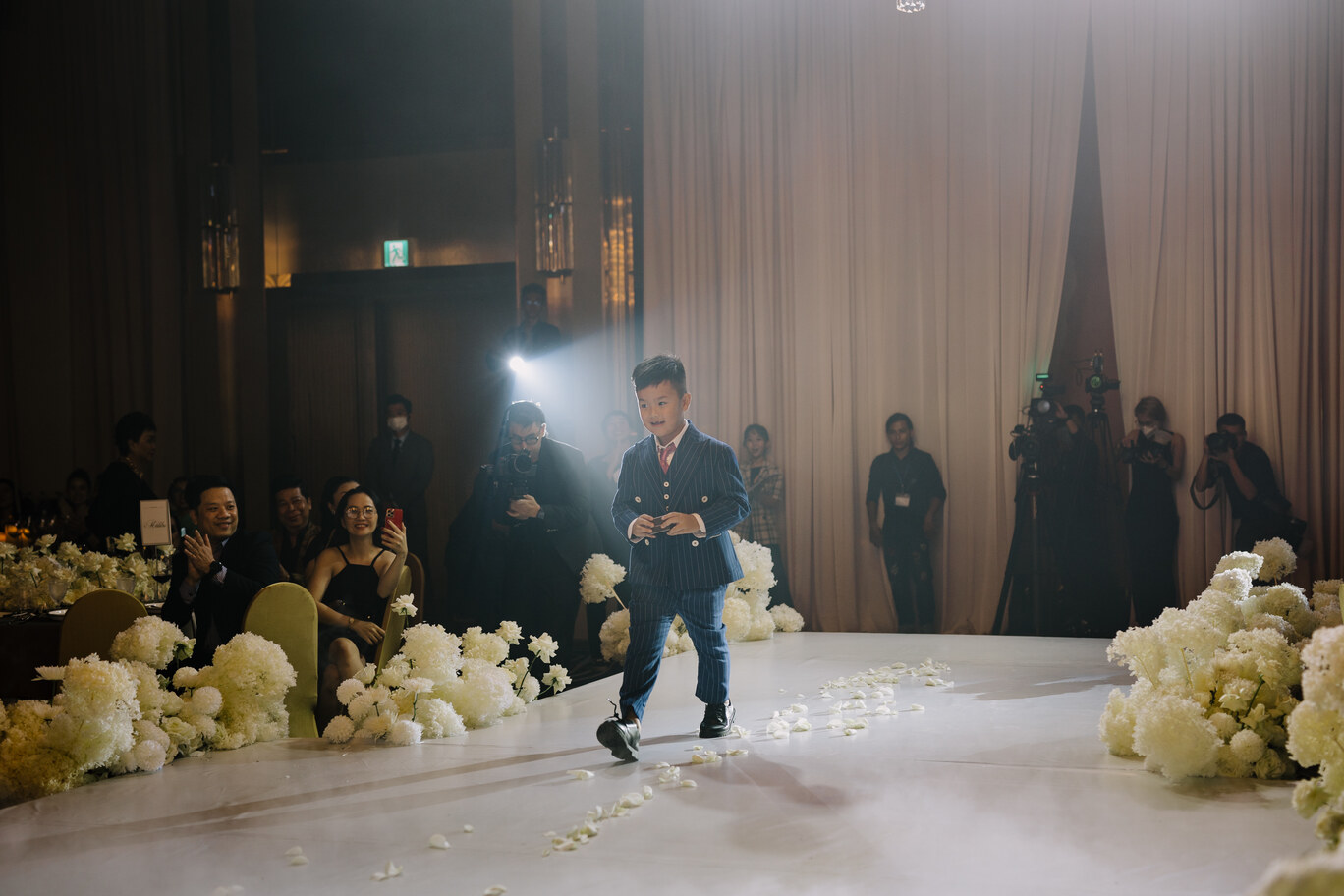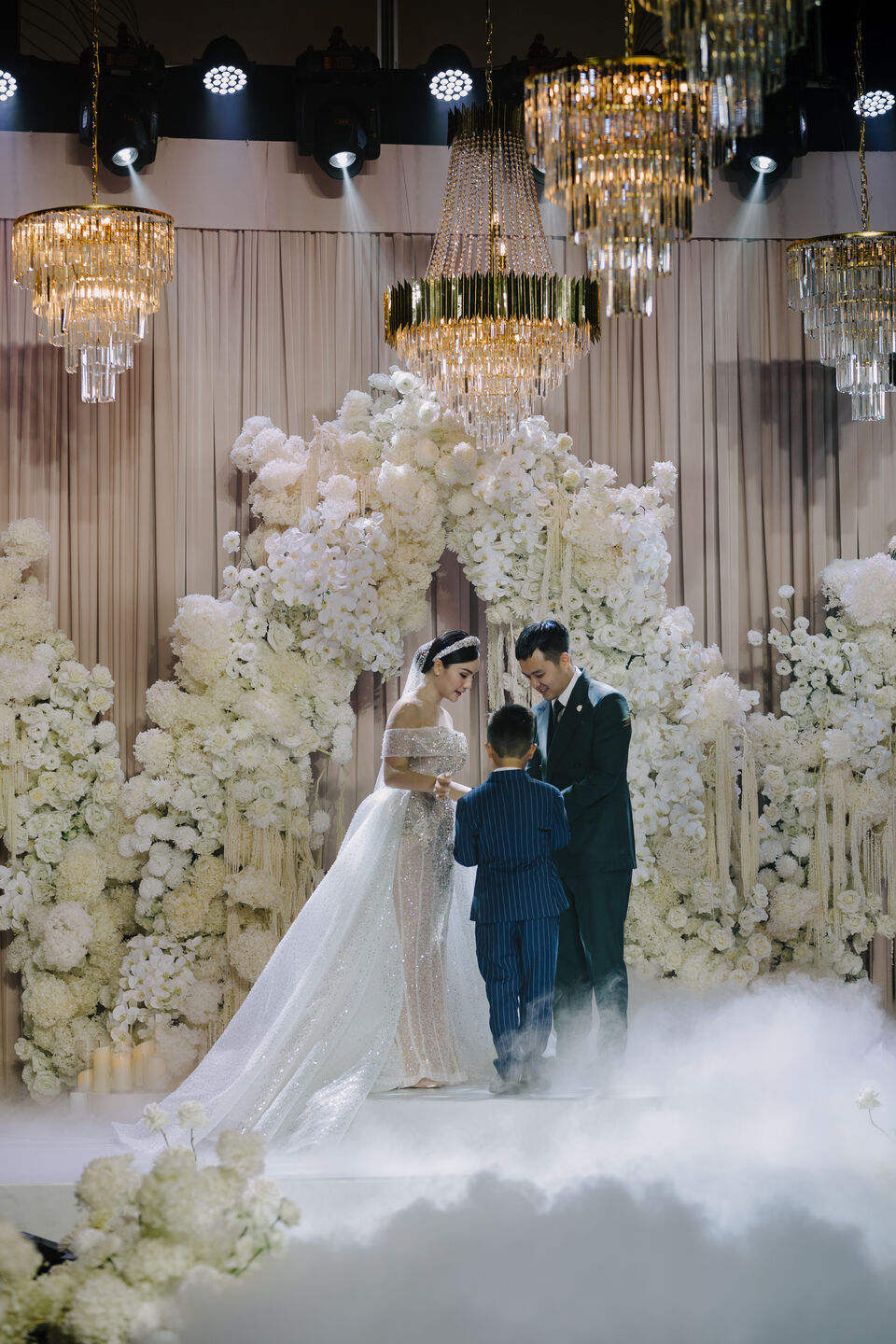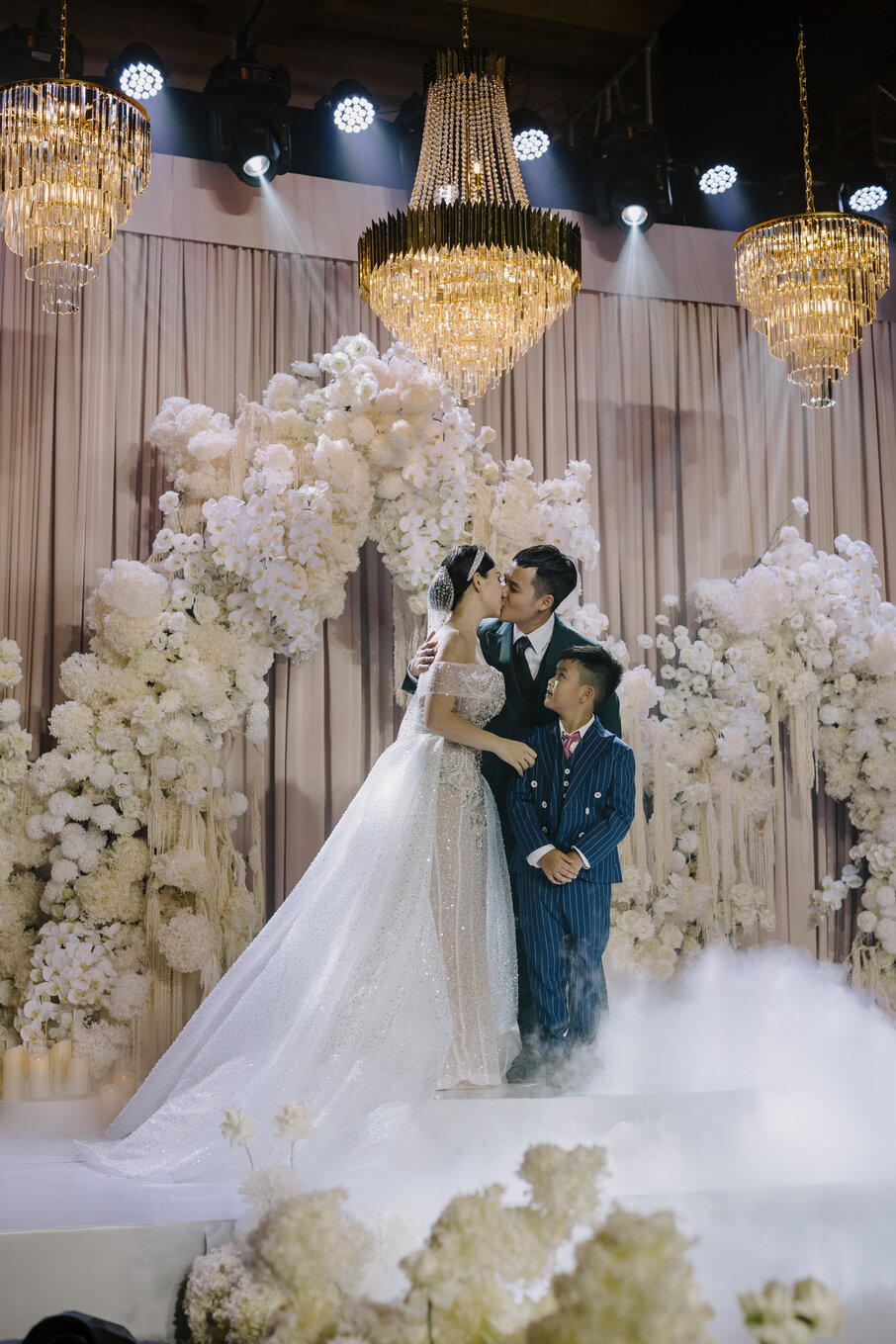 Tyson really stole the show as the ring bearer and with his solo drum performance!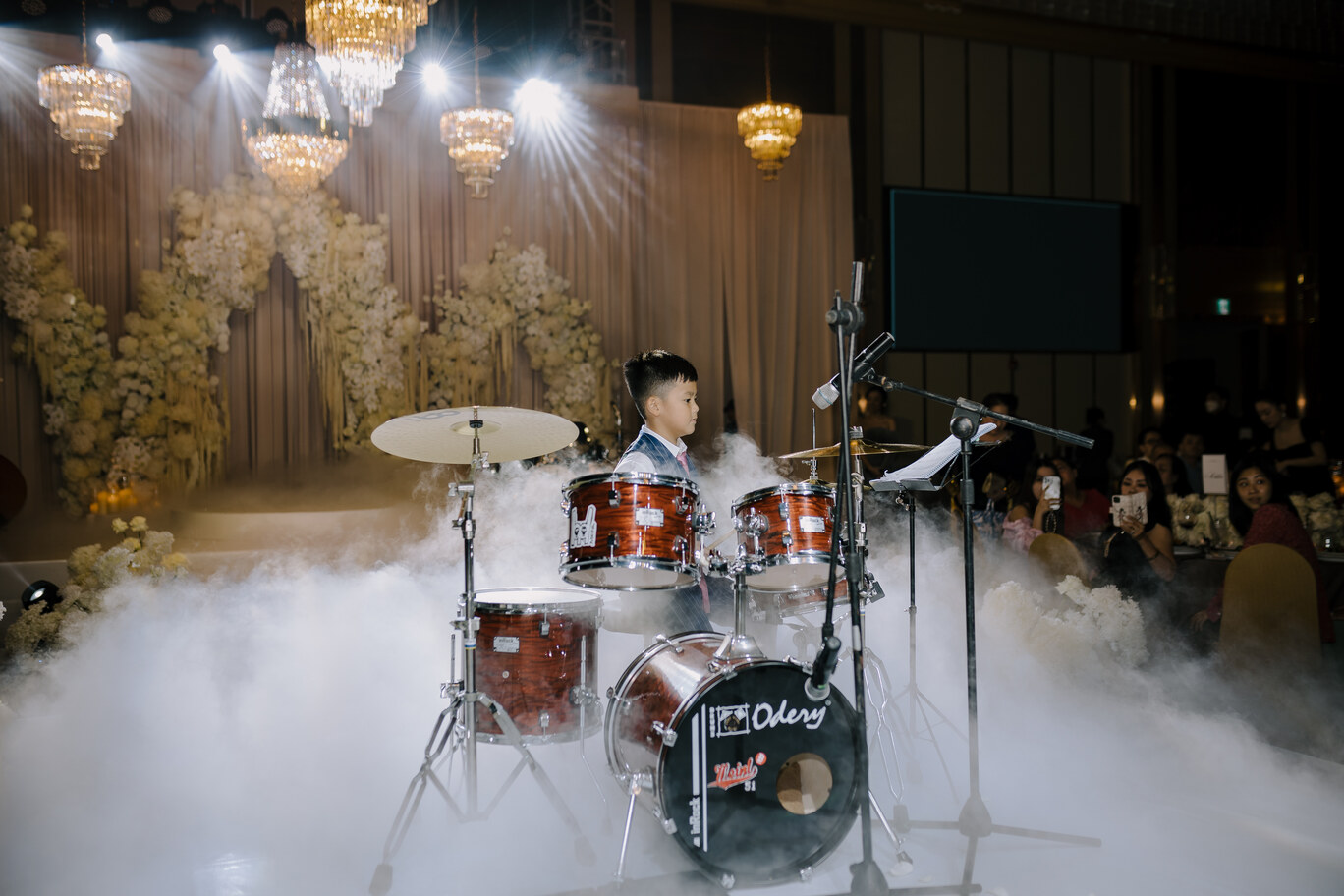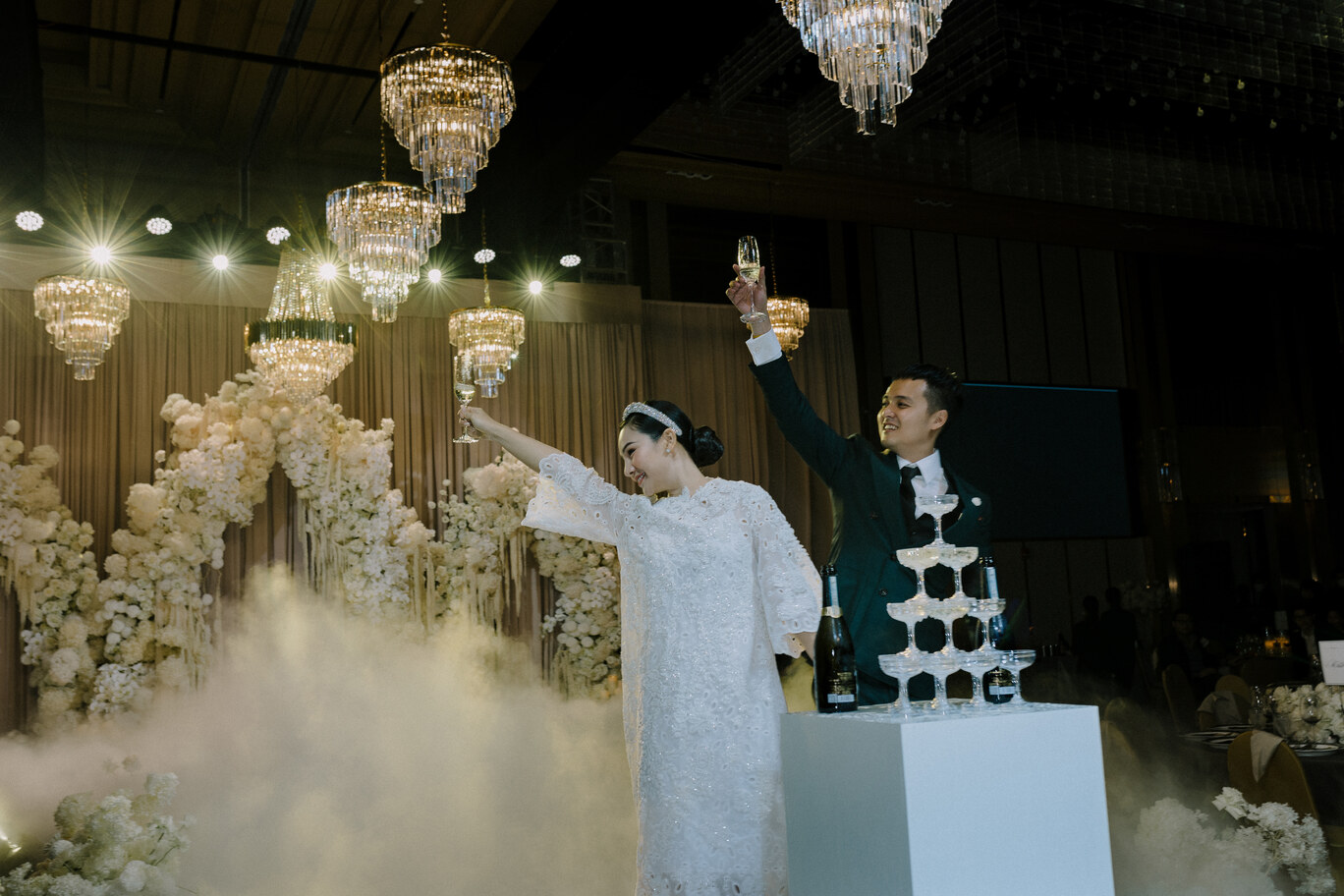 Surrounded by families and friends, the bride and groom savored every moment in their most memorable night.