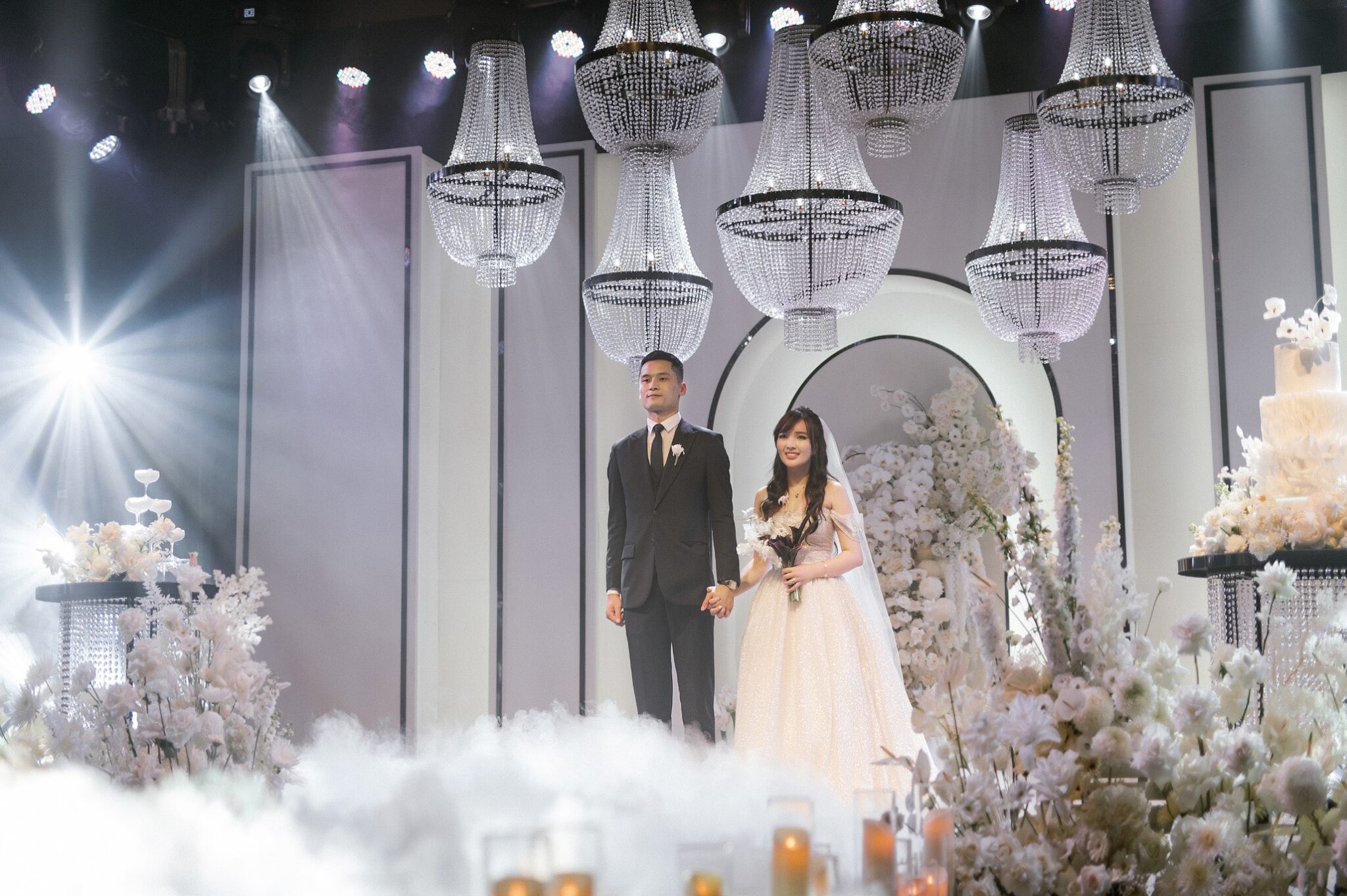 Khanh and Duy Anh are an adorable young couple whom we have worked since the middle of 2022 with a vibrant engagement ceremony. Contrary to their color-filled engagement, they decided to opt for the splendid monochrome style for their wedding in Saigon. Therefore, it was our job to turn black and white into a mesmerizing concept.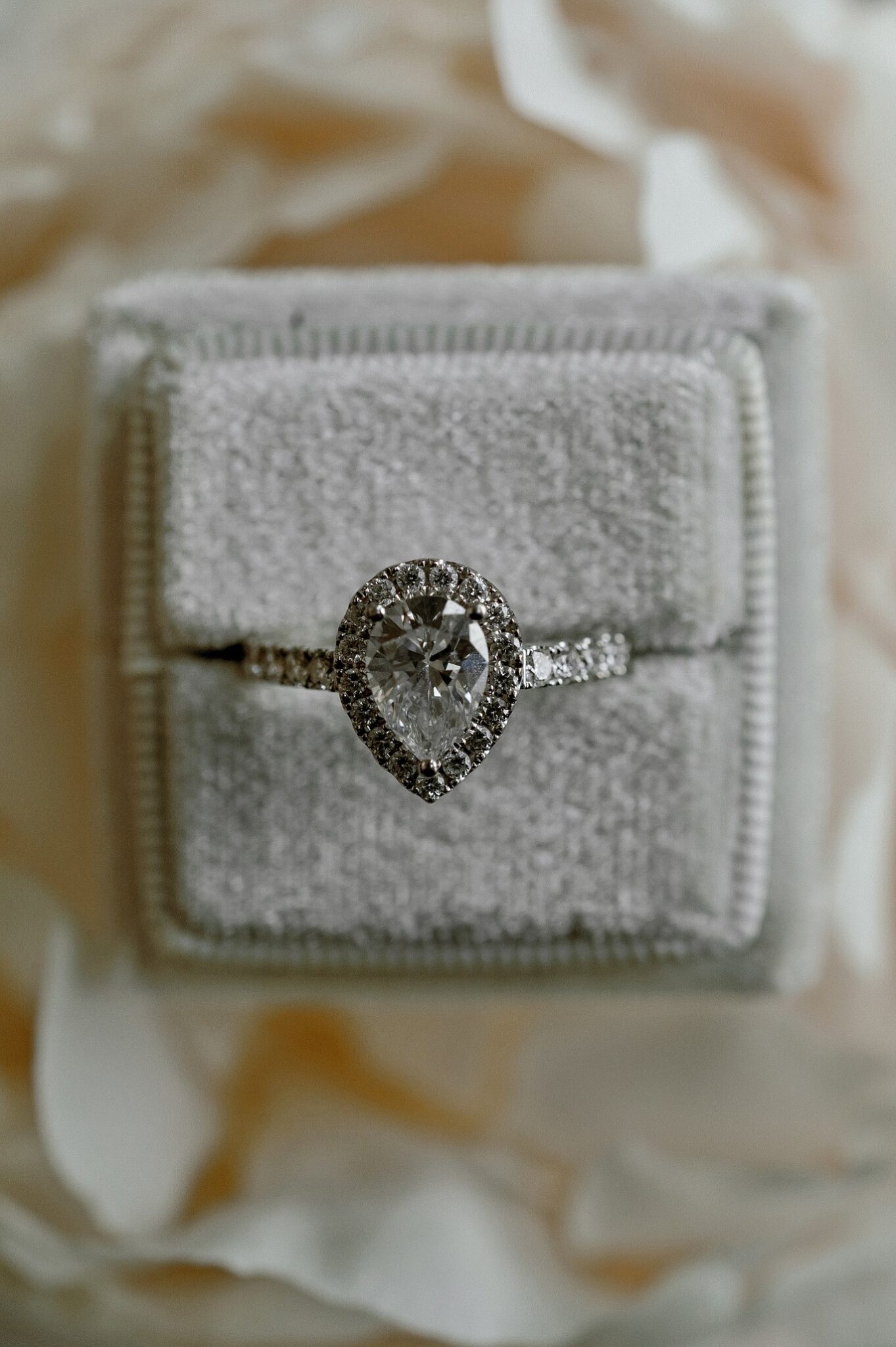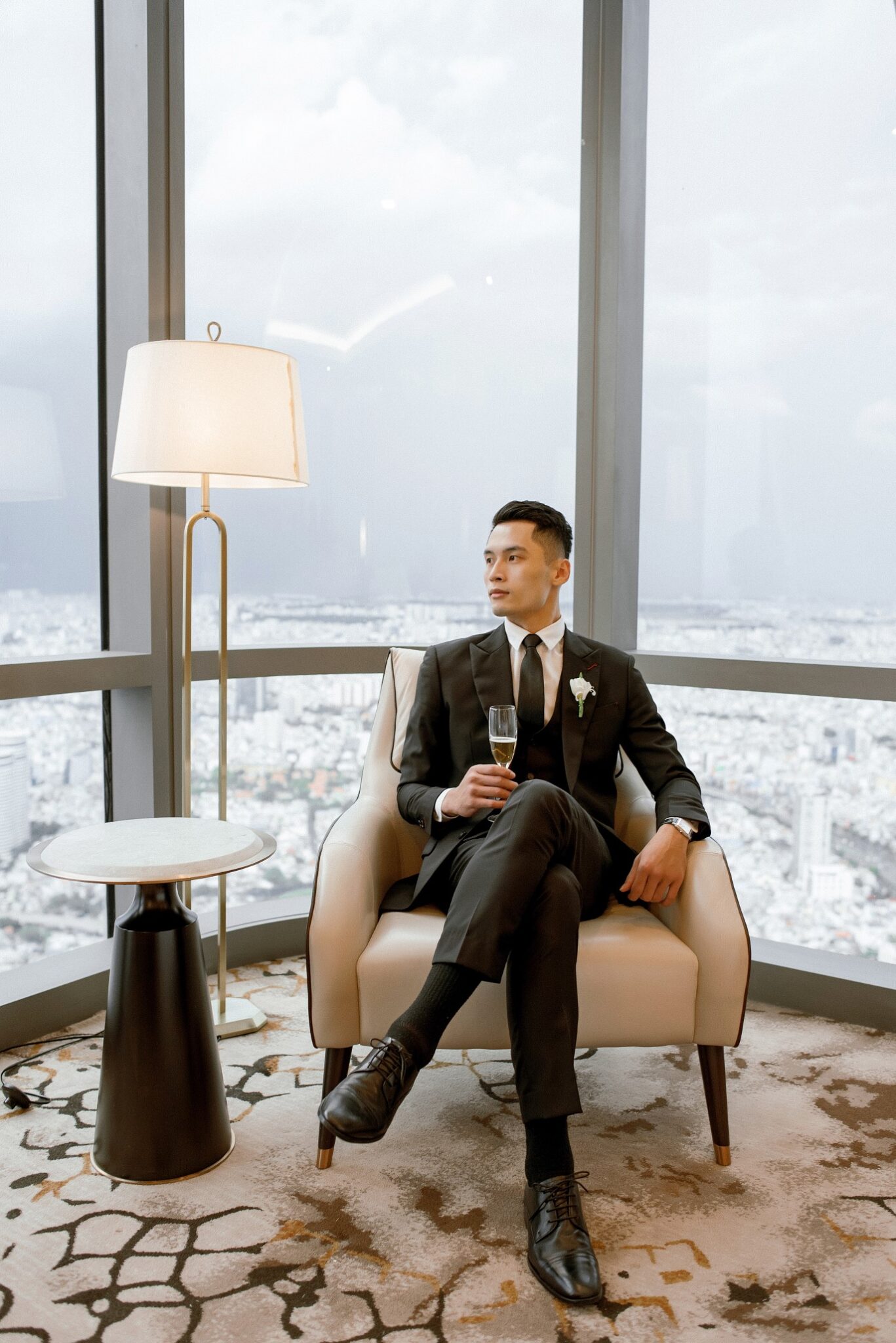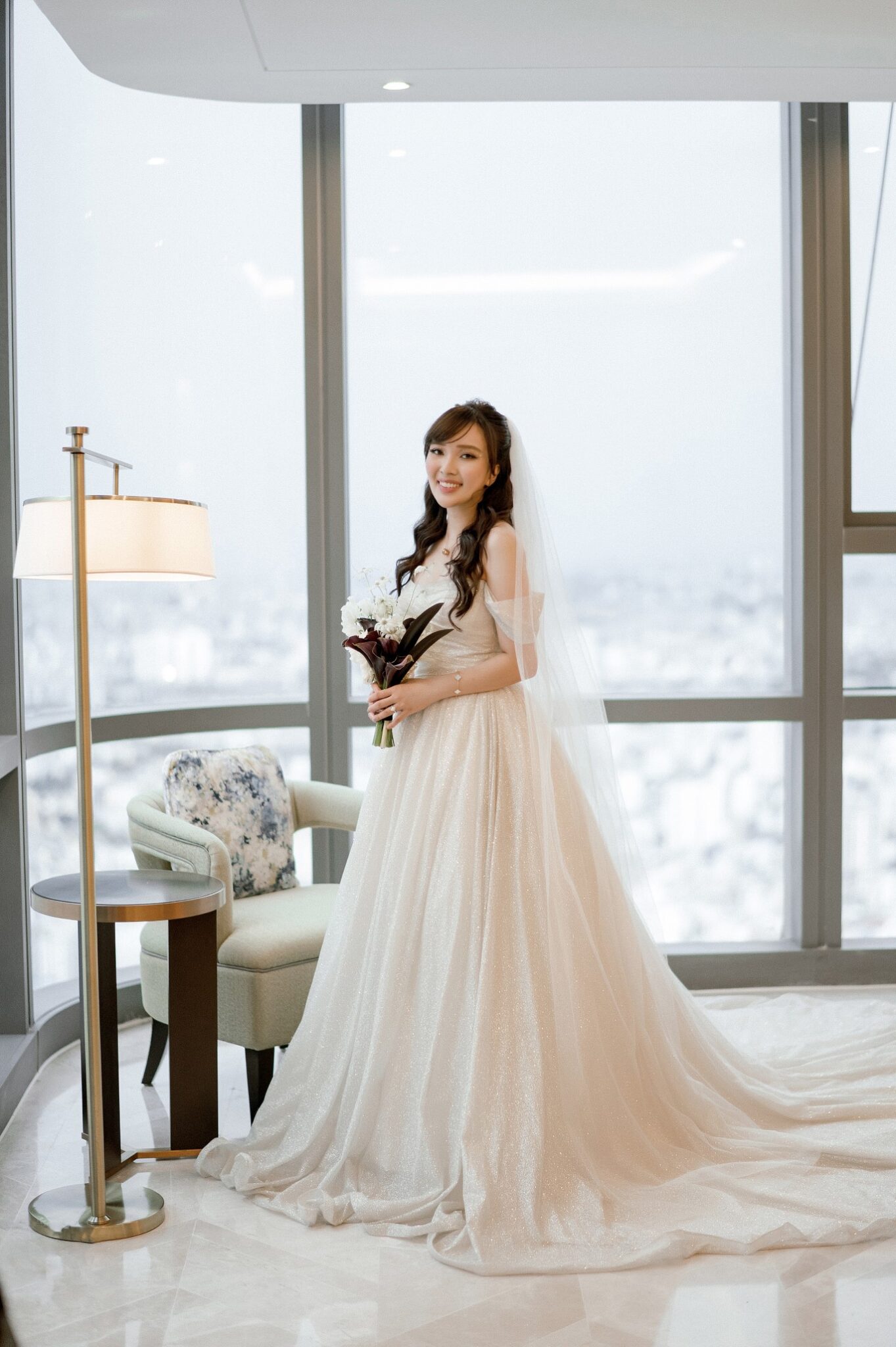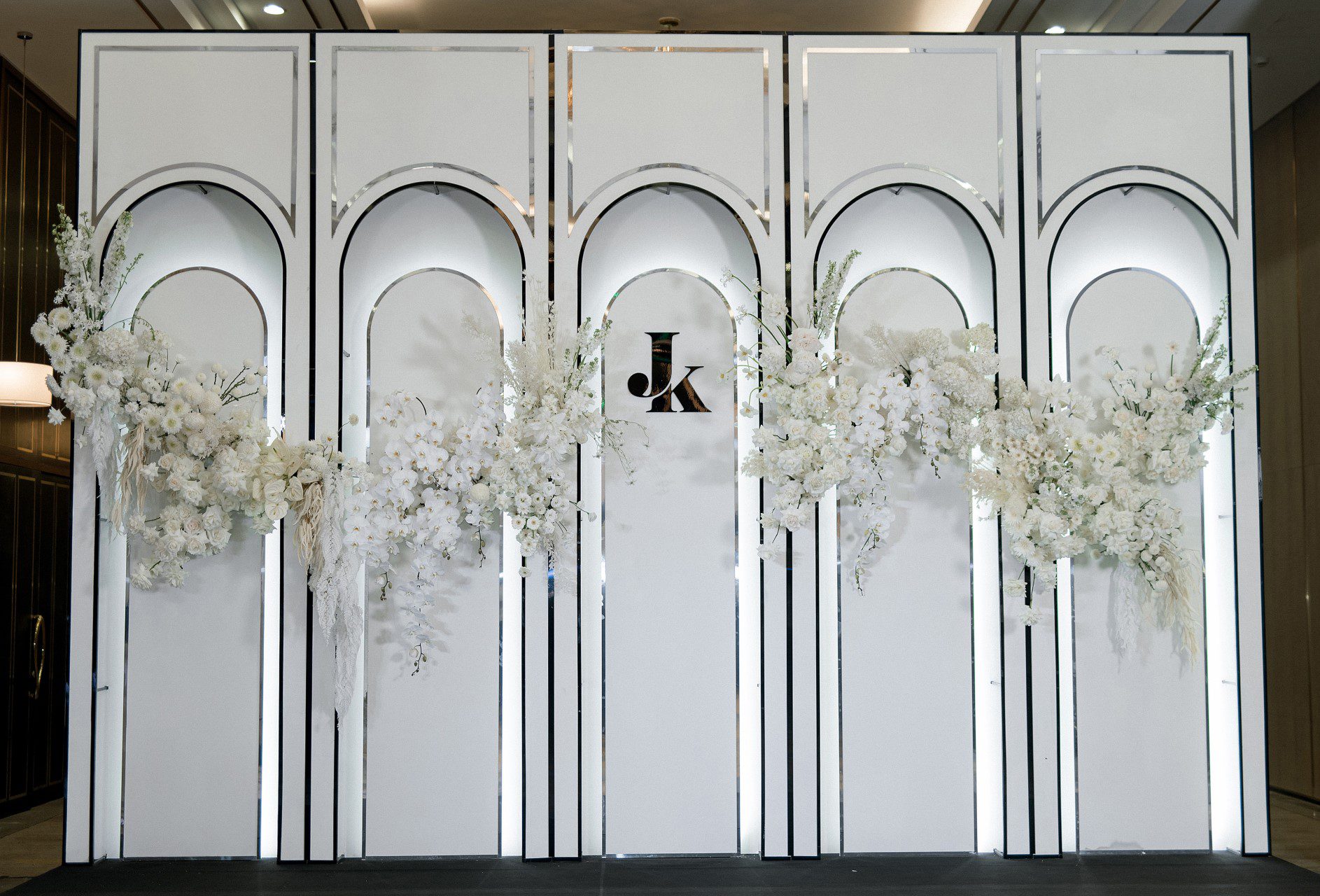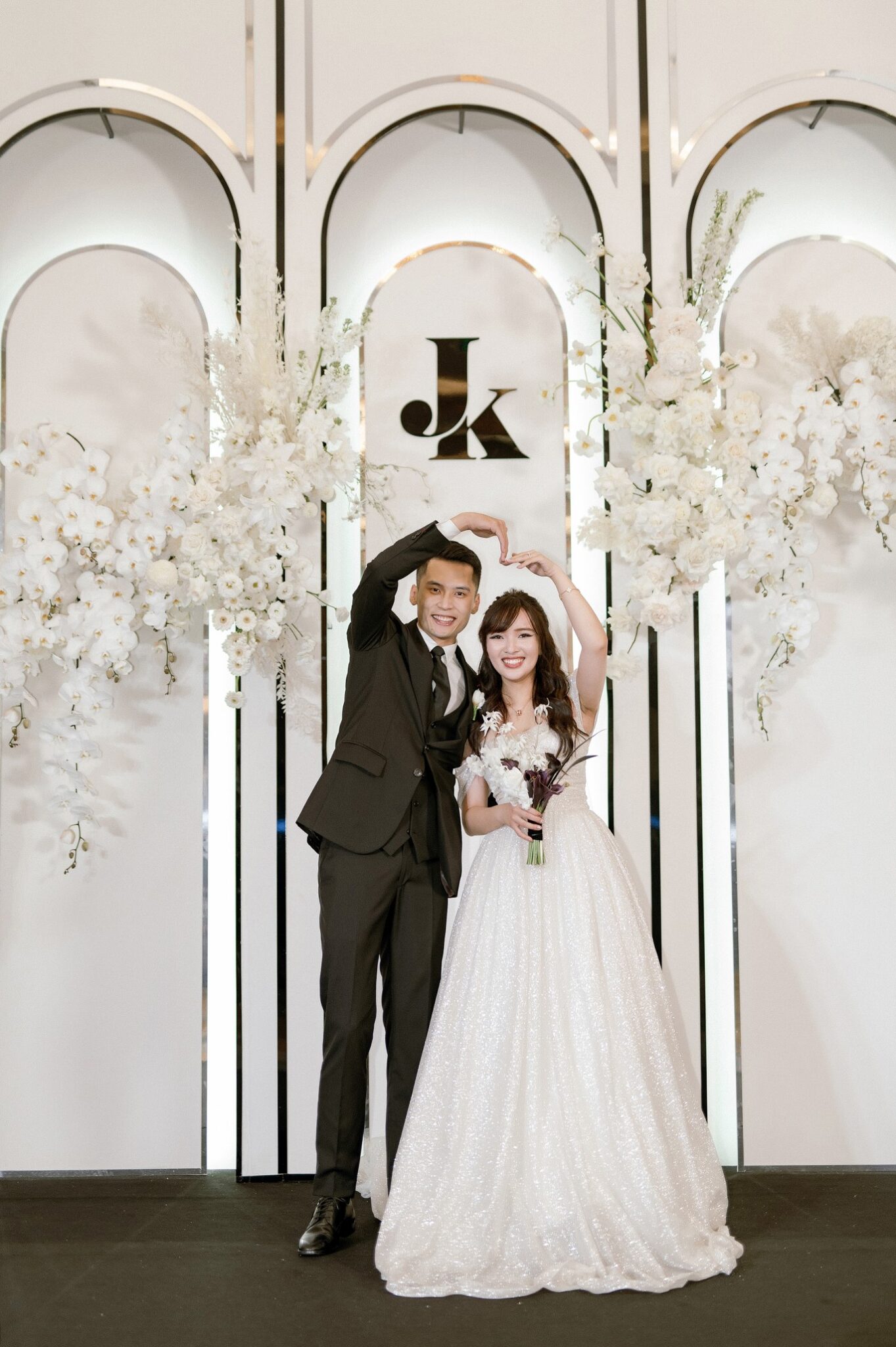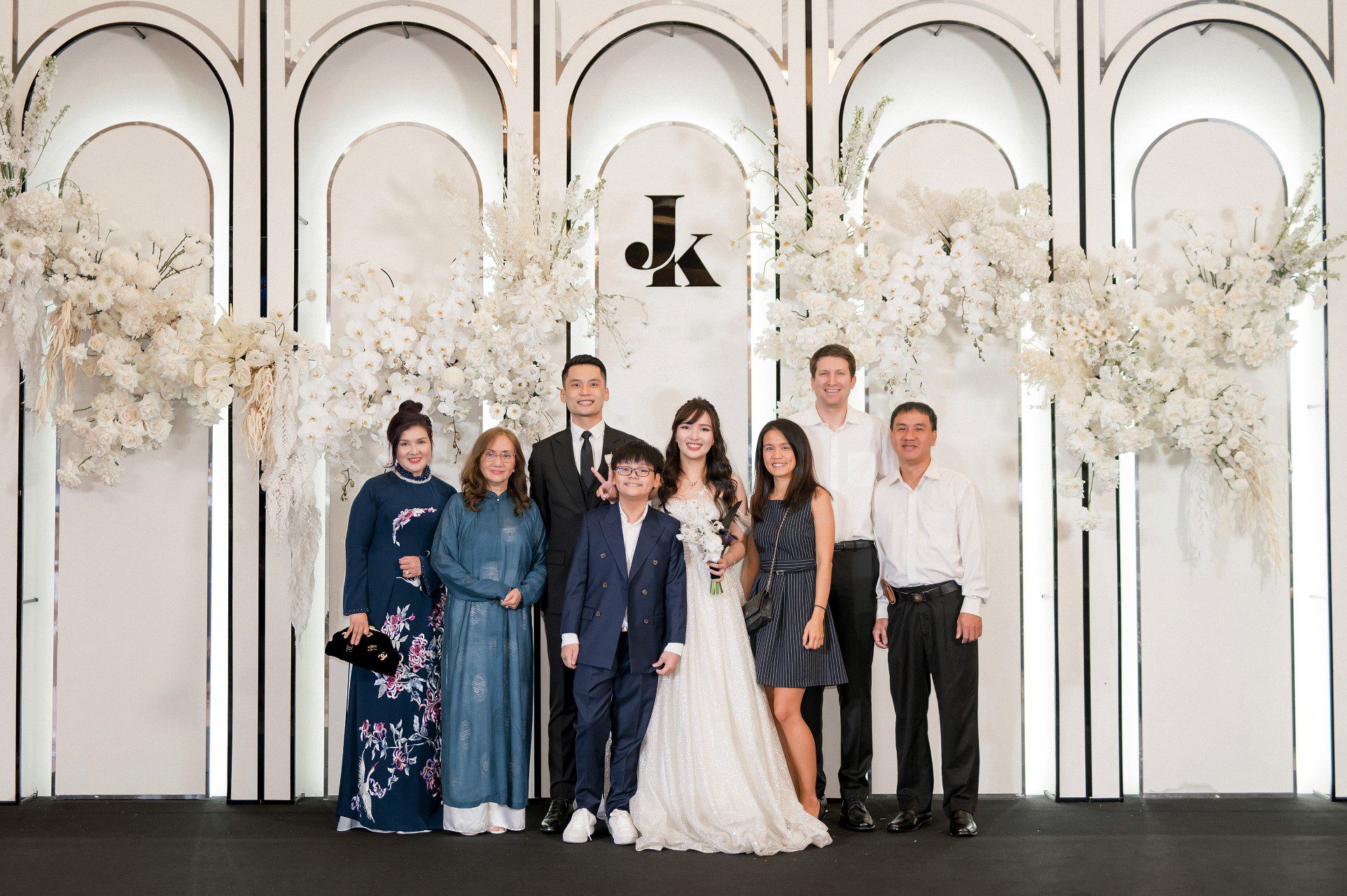 Despite the absence of vibrancy, Khanh and Duy Anh's monochrome wedding still felt extremely cozy with a multitude of personalized touches to elevate their guests' experience.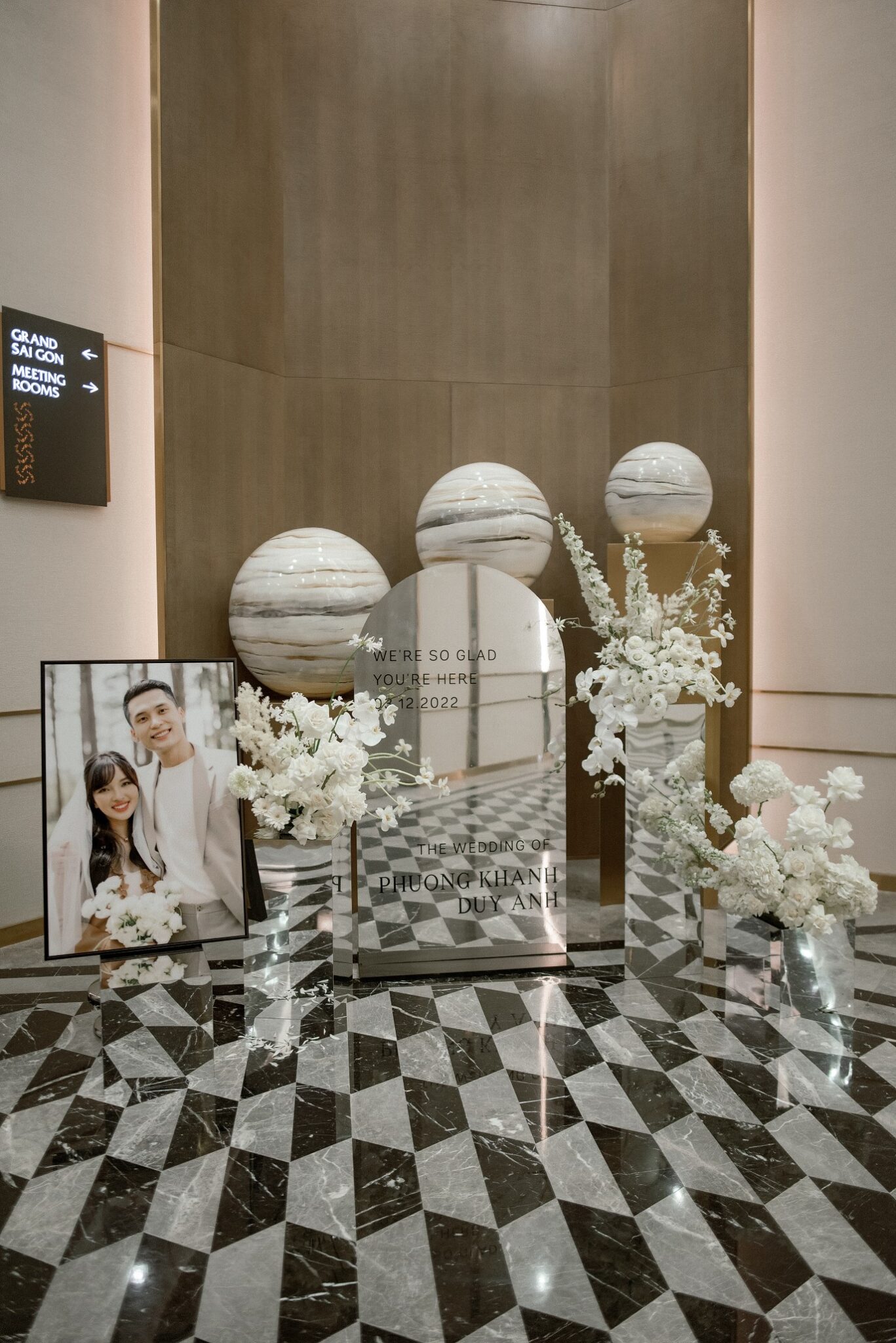 Khanh and Duy Anh share a great passion for basketball. Therefore, instead of a conventional sign book, they opted for a sign basketball for their guests to leave messages on. And yes, of course the basketball is all black, too!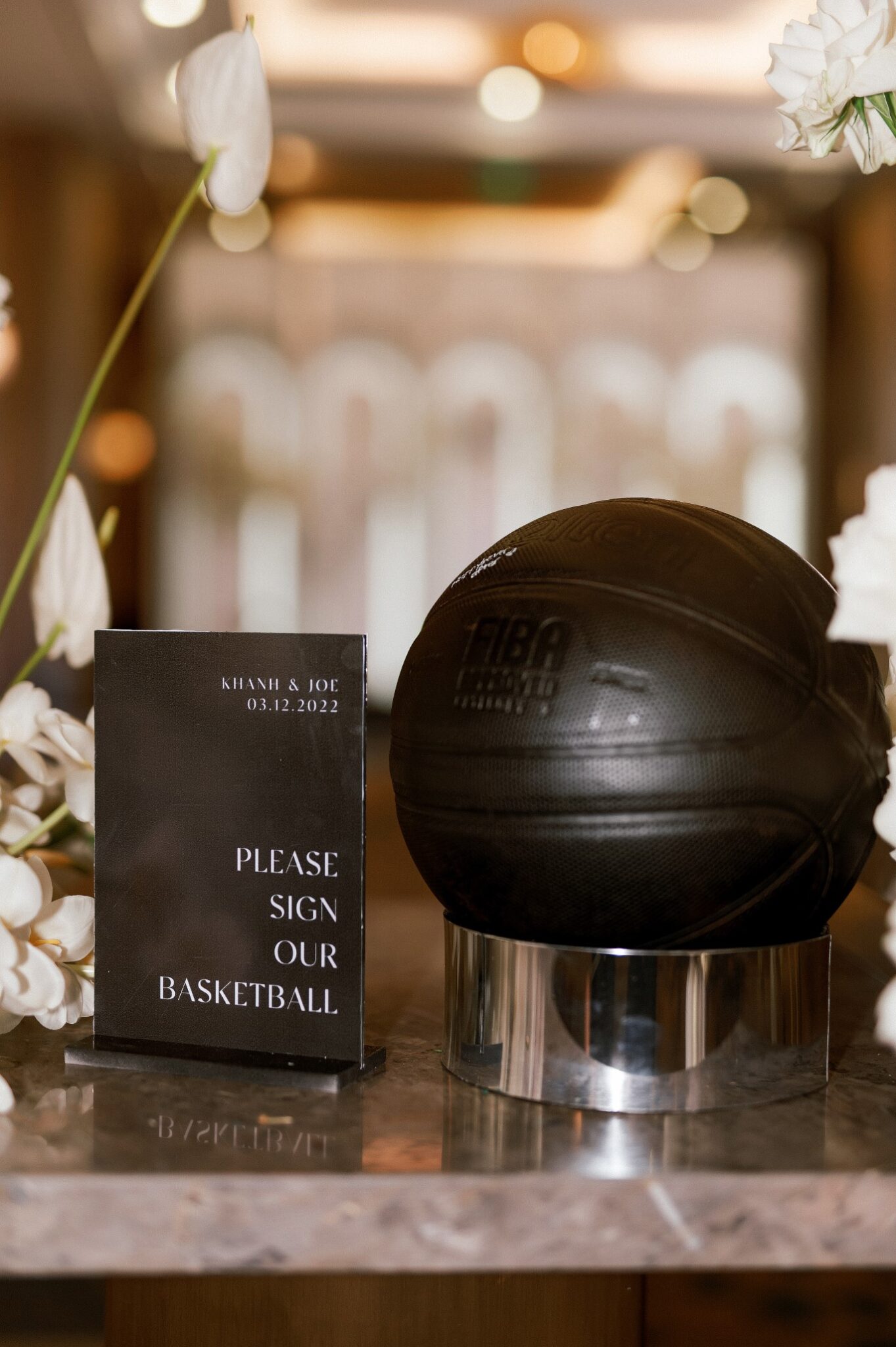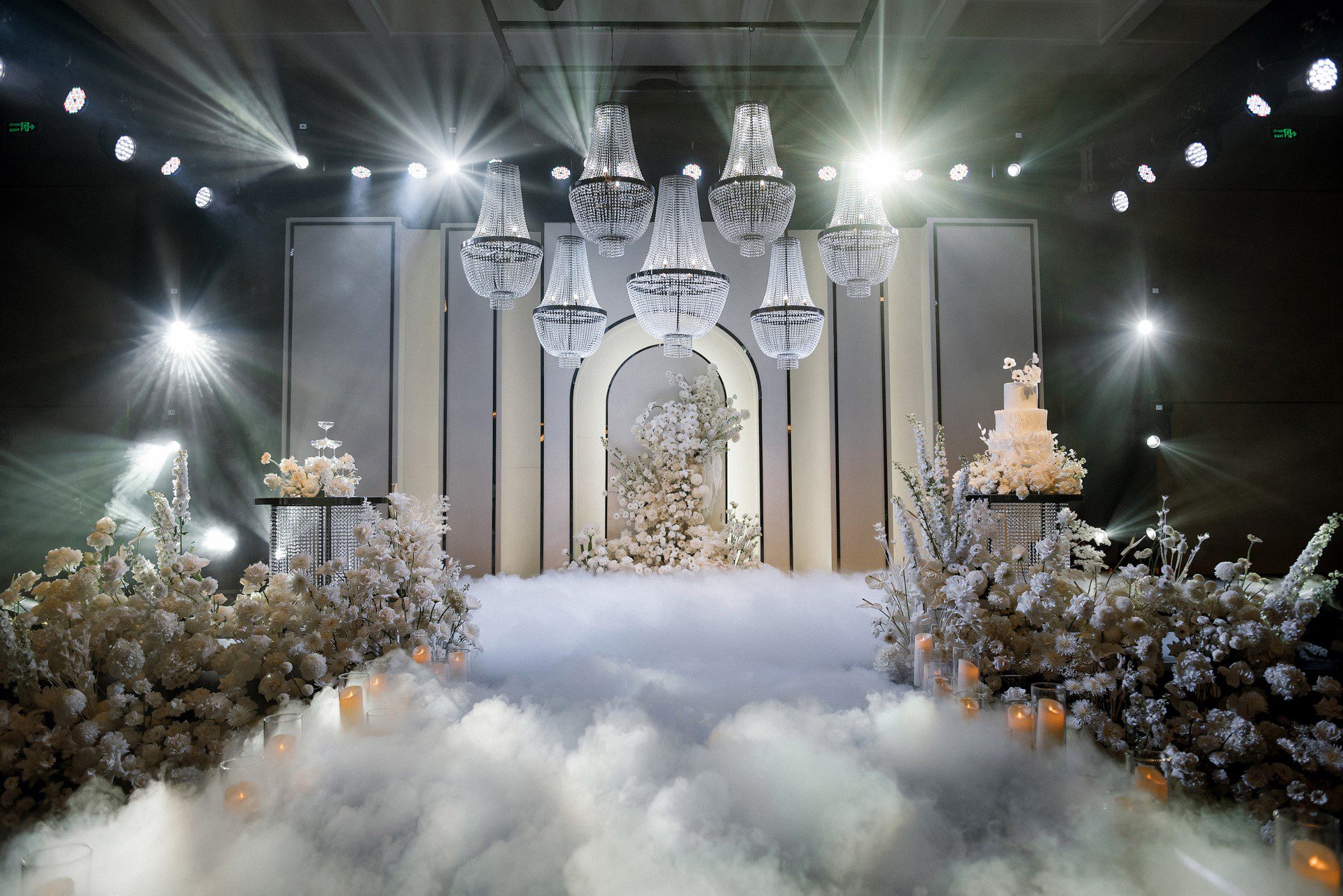 Joe & Khanh chose the timeless, dual-tone B&W theme for their ballroom wedding ceremony. Complimented by the dazzling lighting effects, this color scheme brought a mesmerizing, charismatic and heavenly feel to their wedding, at the same time spurted with style and elegance.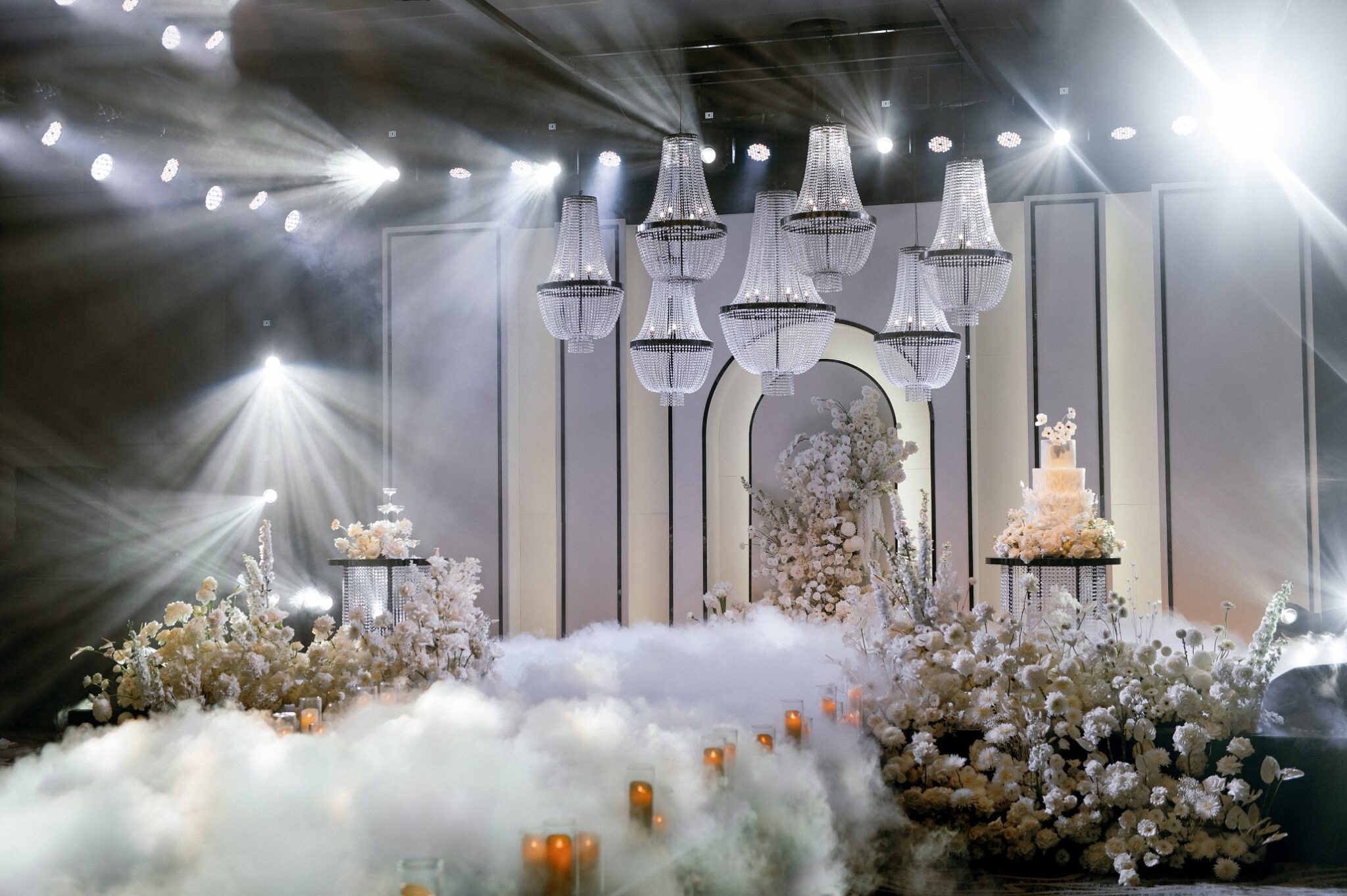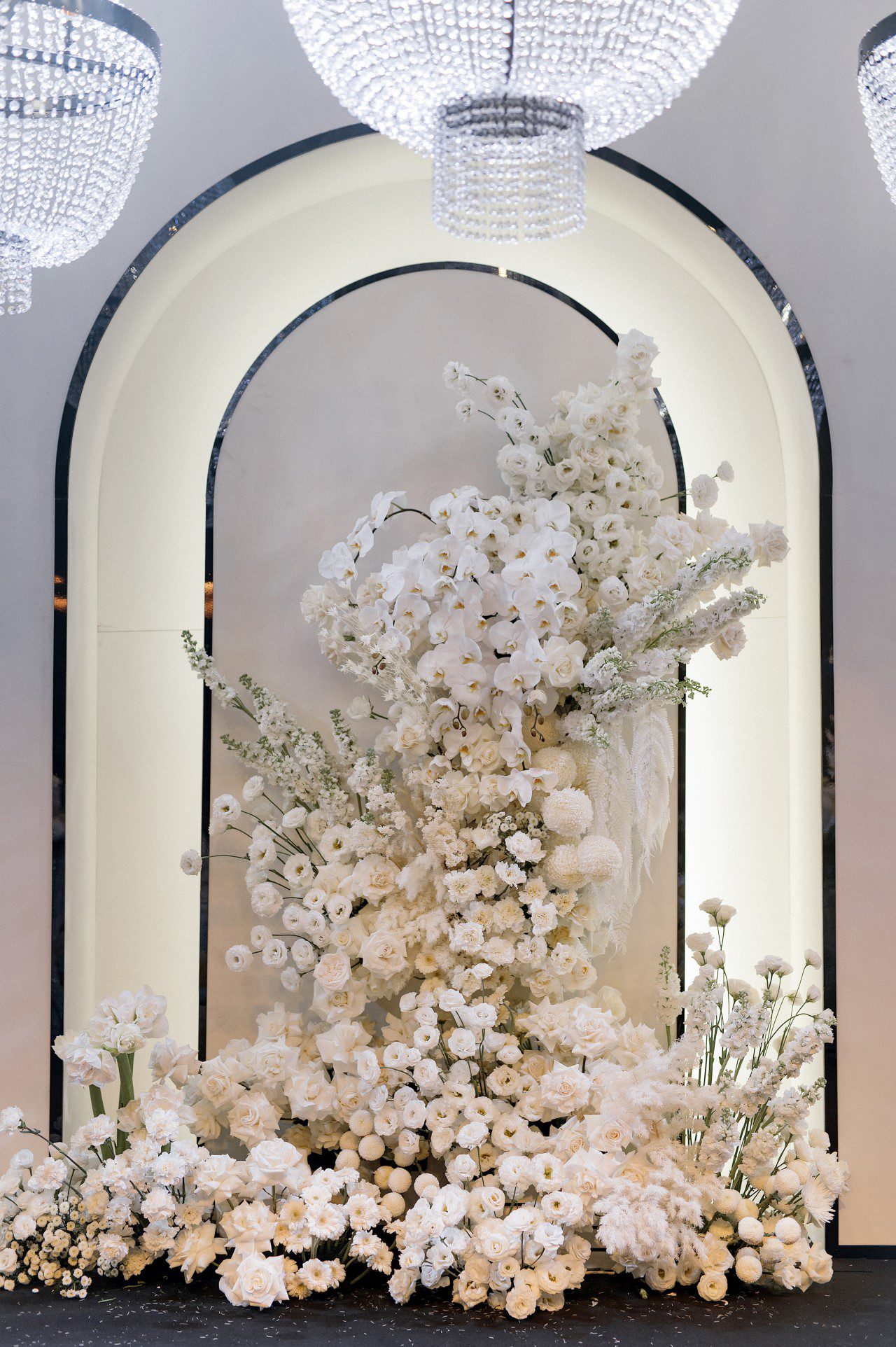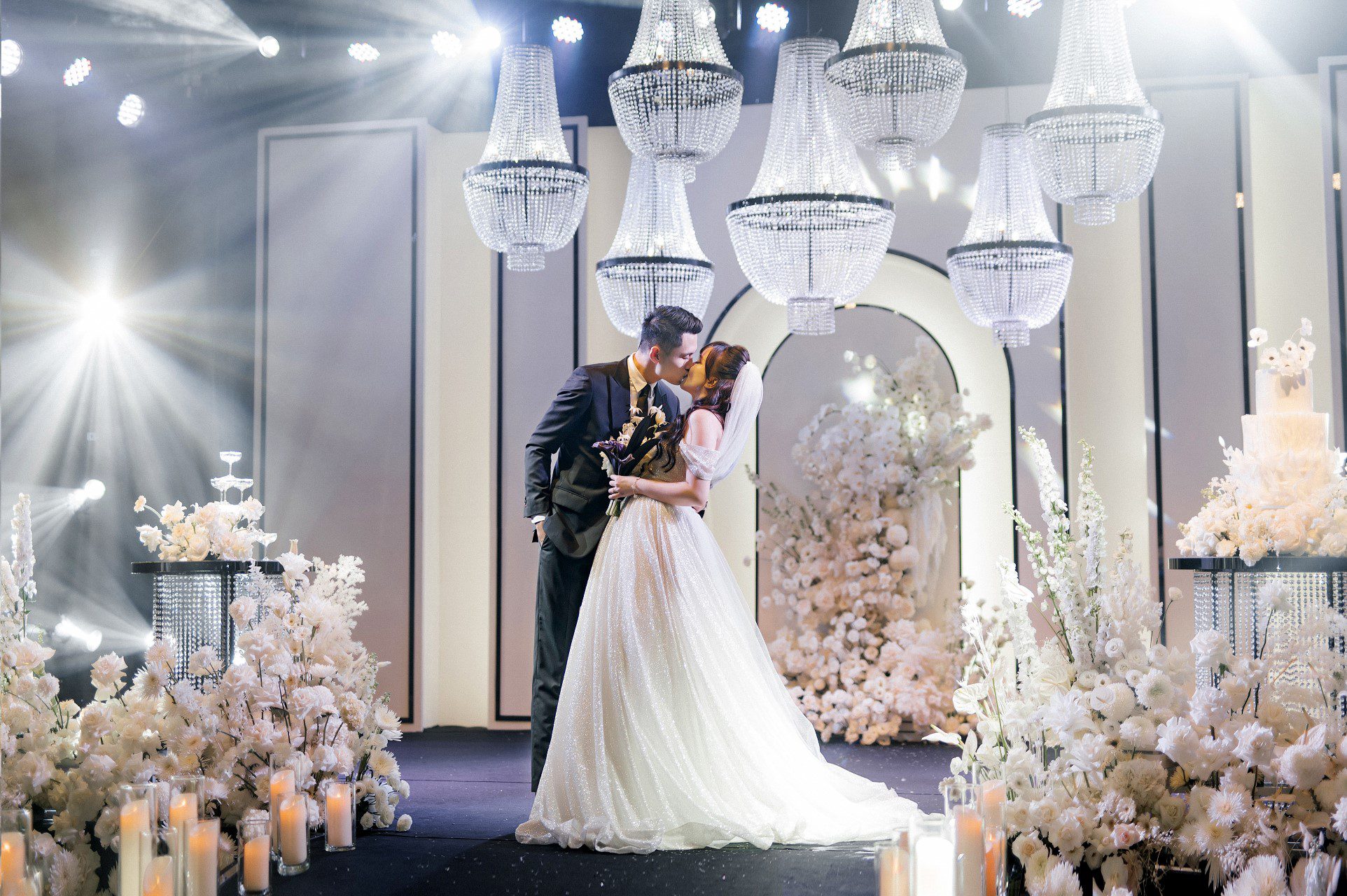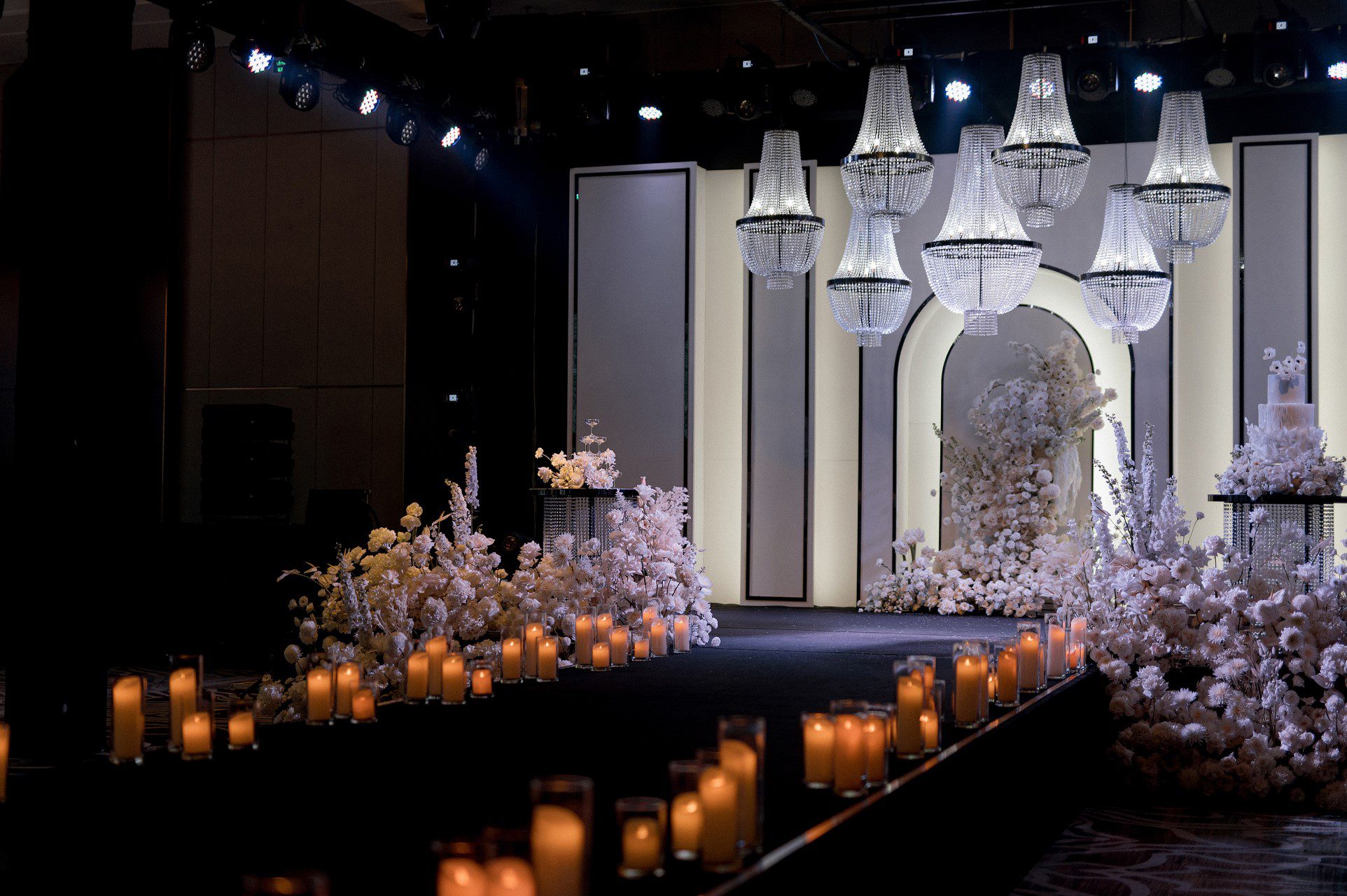 One of the most mesmerizing charms in Khanh and Duy Anh's monochromatic wedding was the table decor setup. Since the wedding palette was almost strictly black and white, it relied heavily on a fitting floral arrangement to breathe the vibe and soul into the table setup. The interlaced color matching and cute tied ribbons were so satisfying to look at!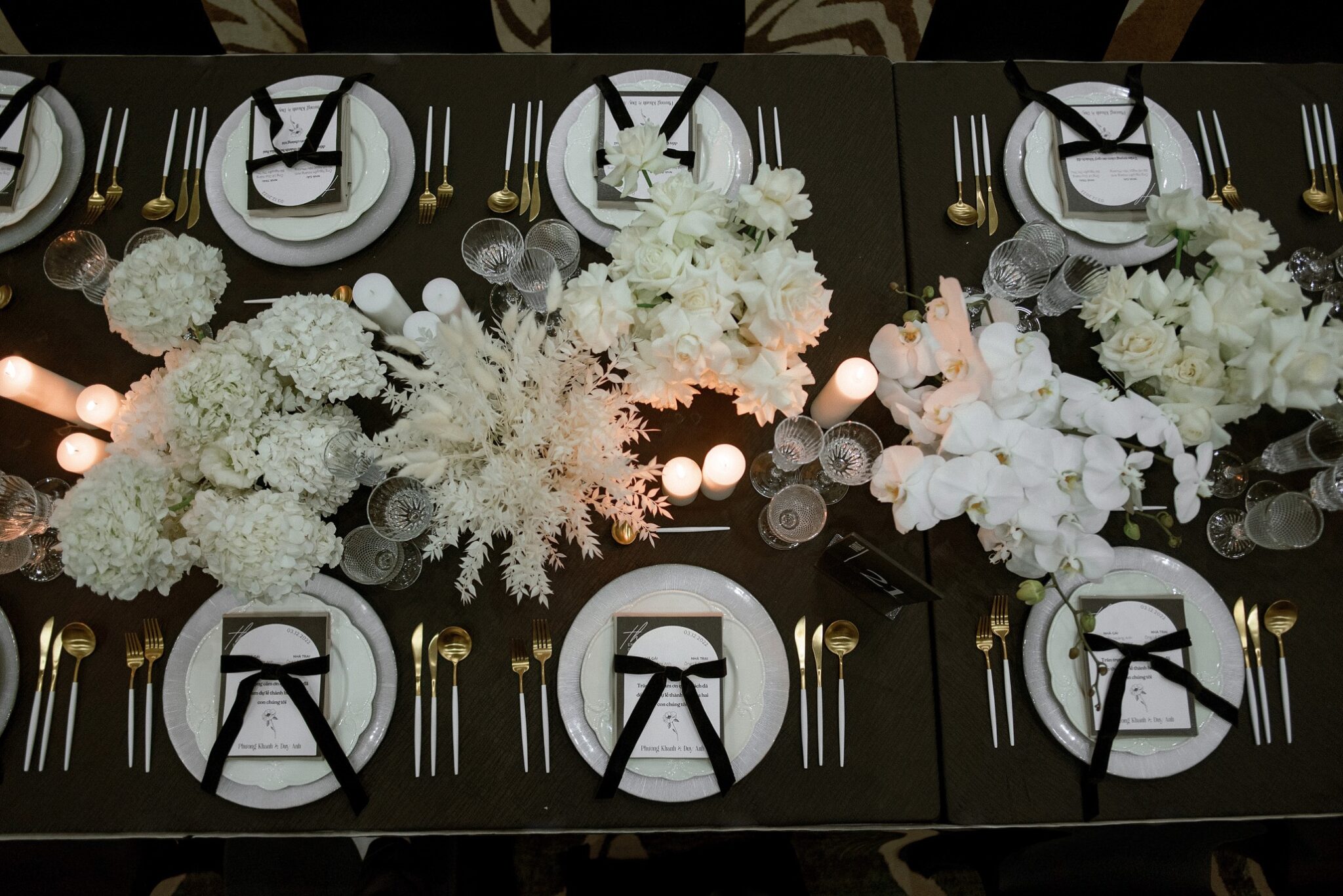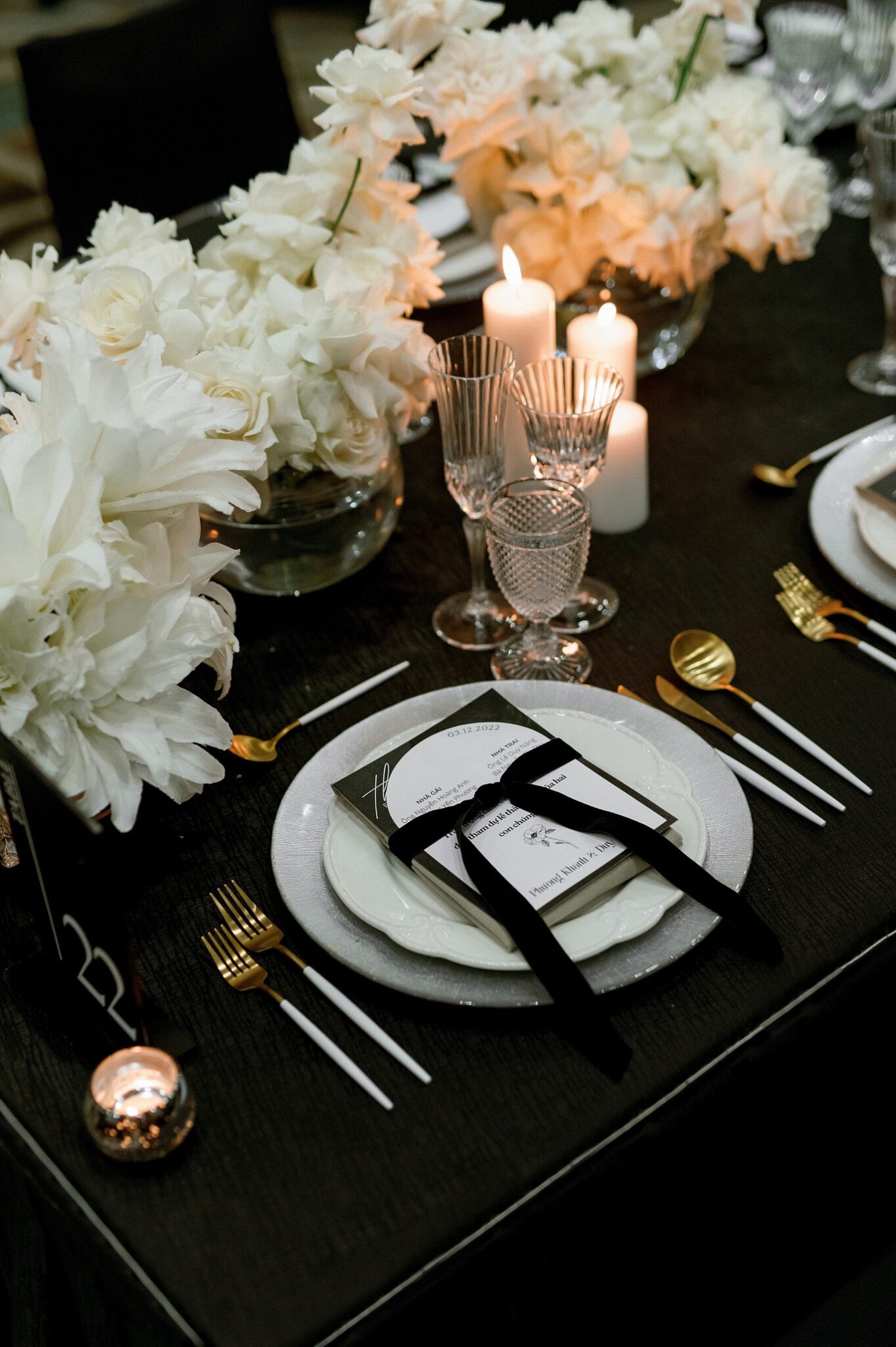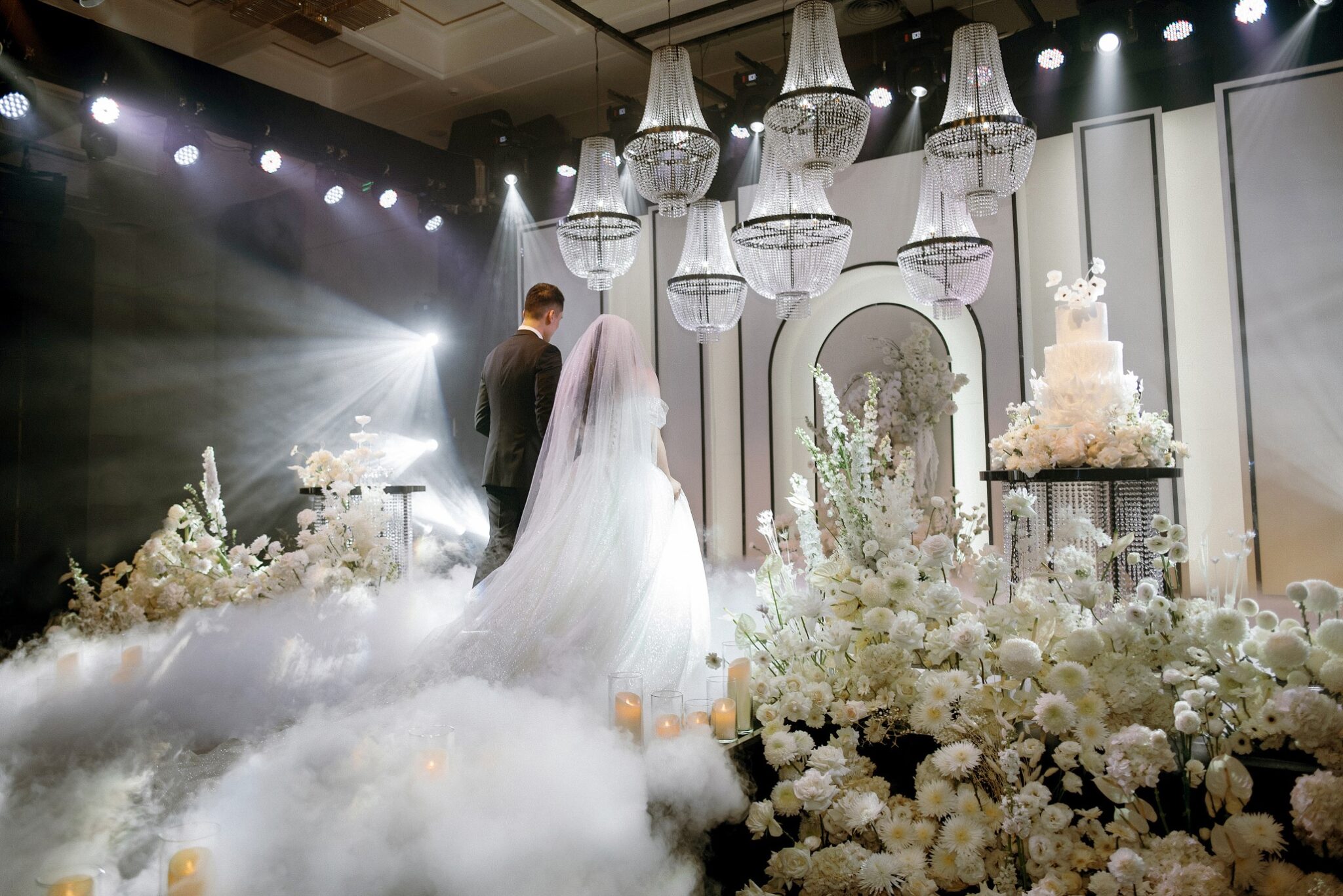 With the dazzling chandeliers and smoke effect, the monochromatic wedding stage truly felt like a magical castle we often see in fairy tales!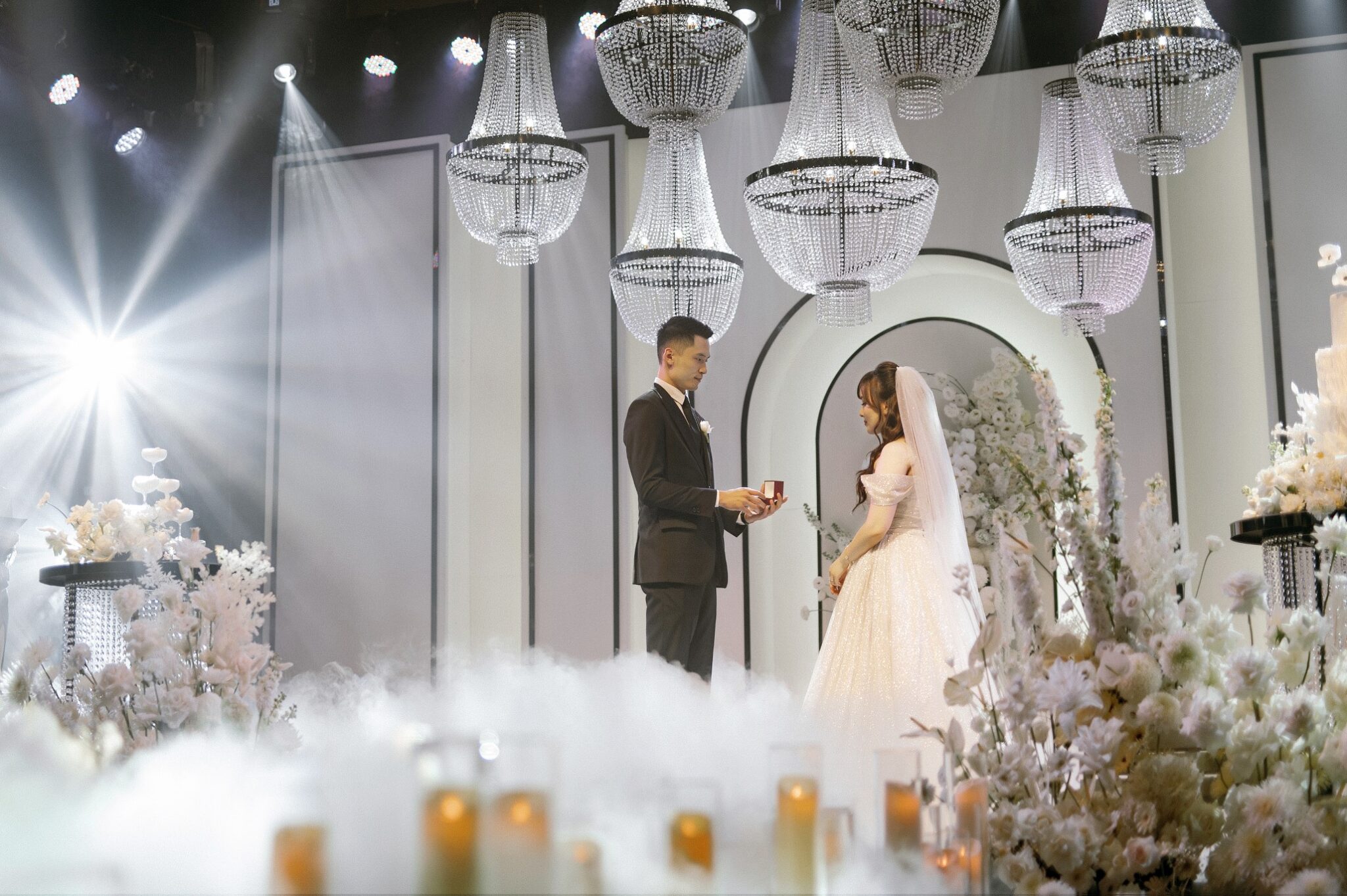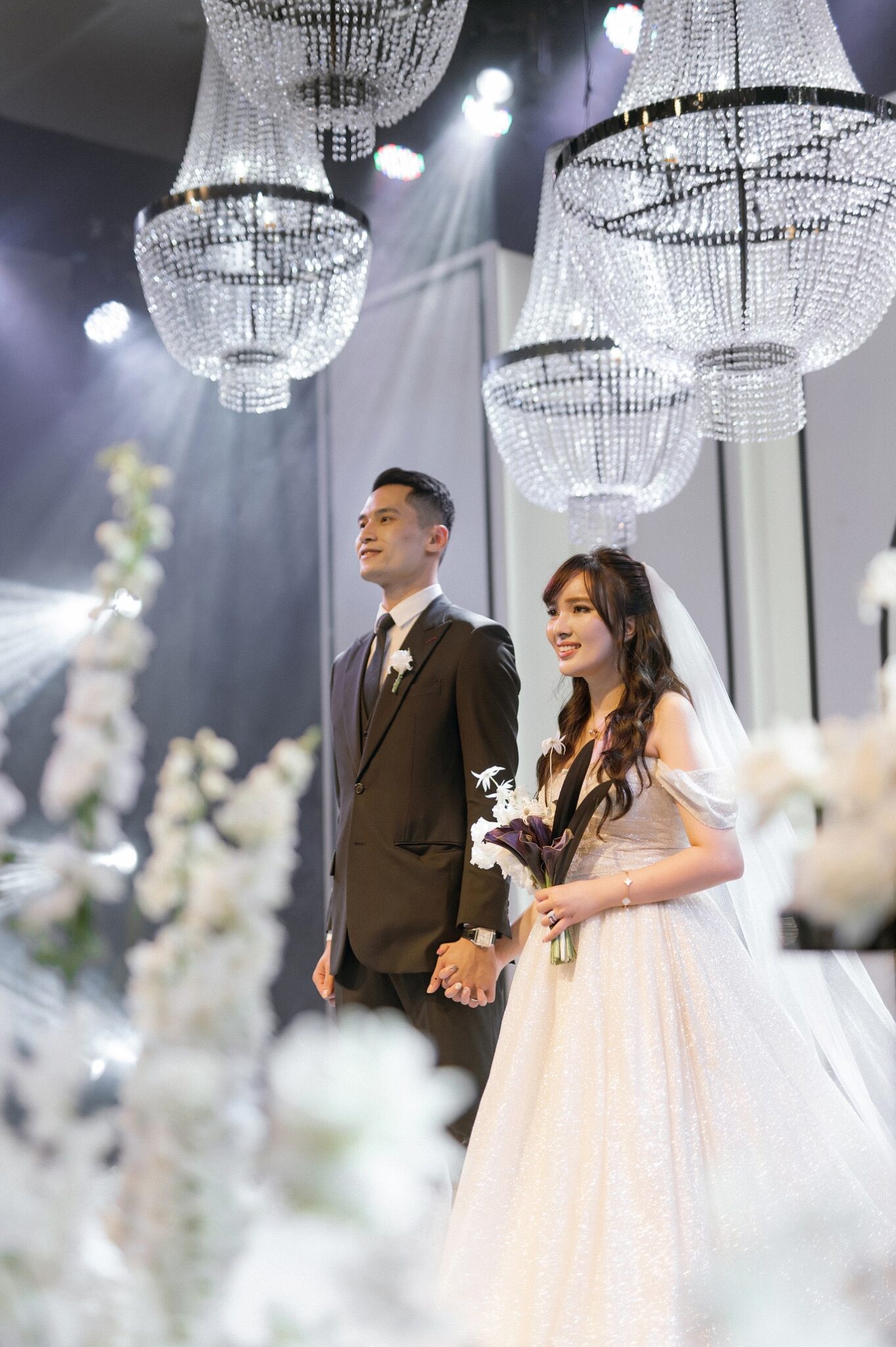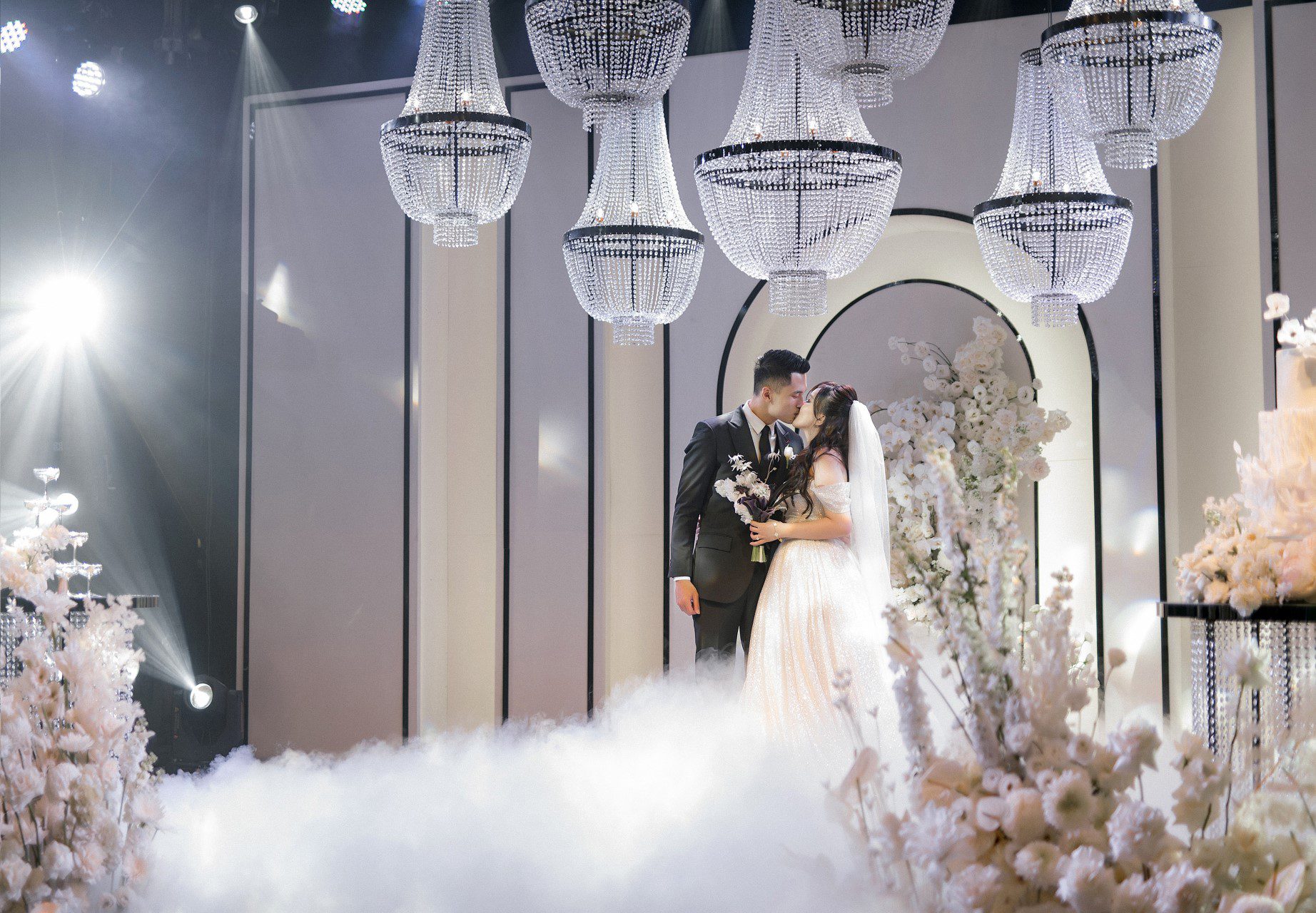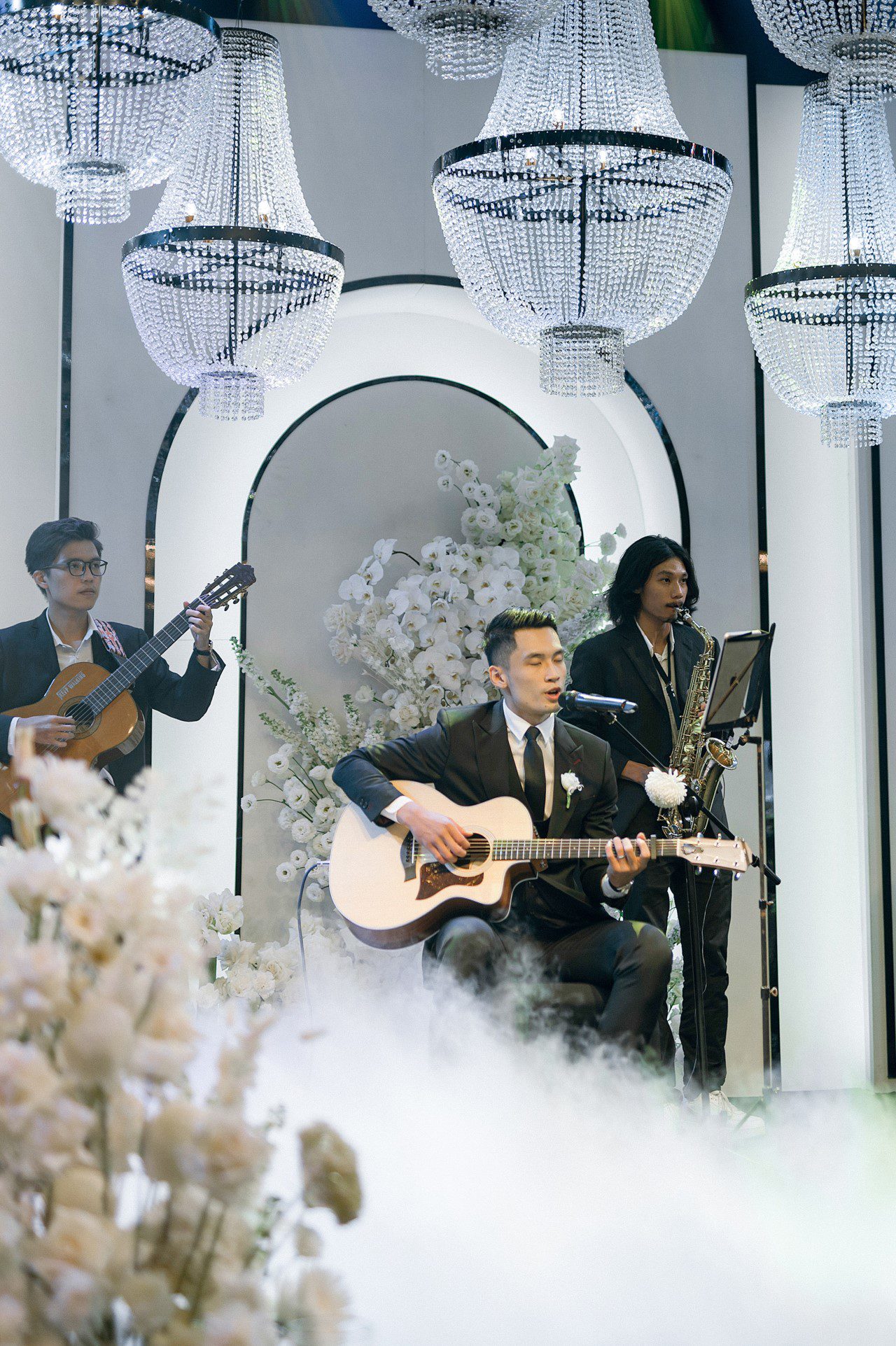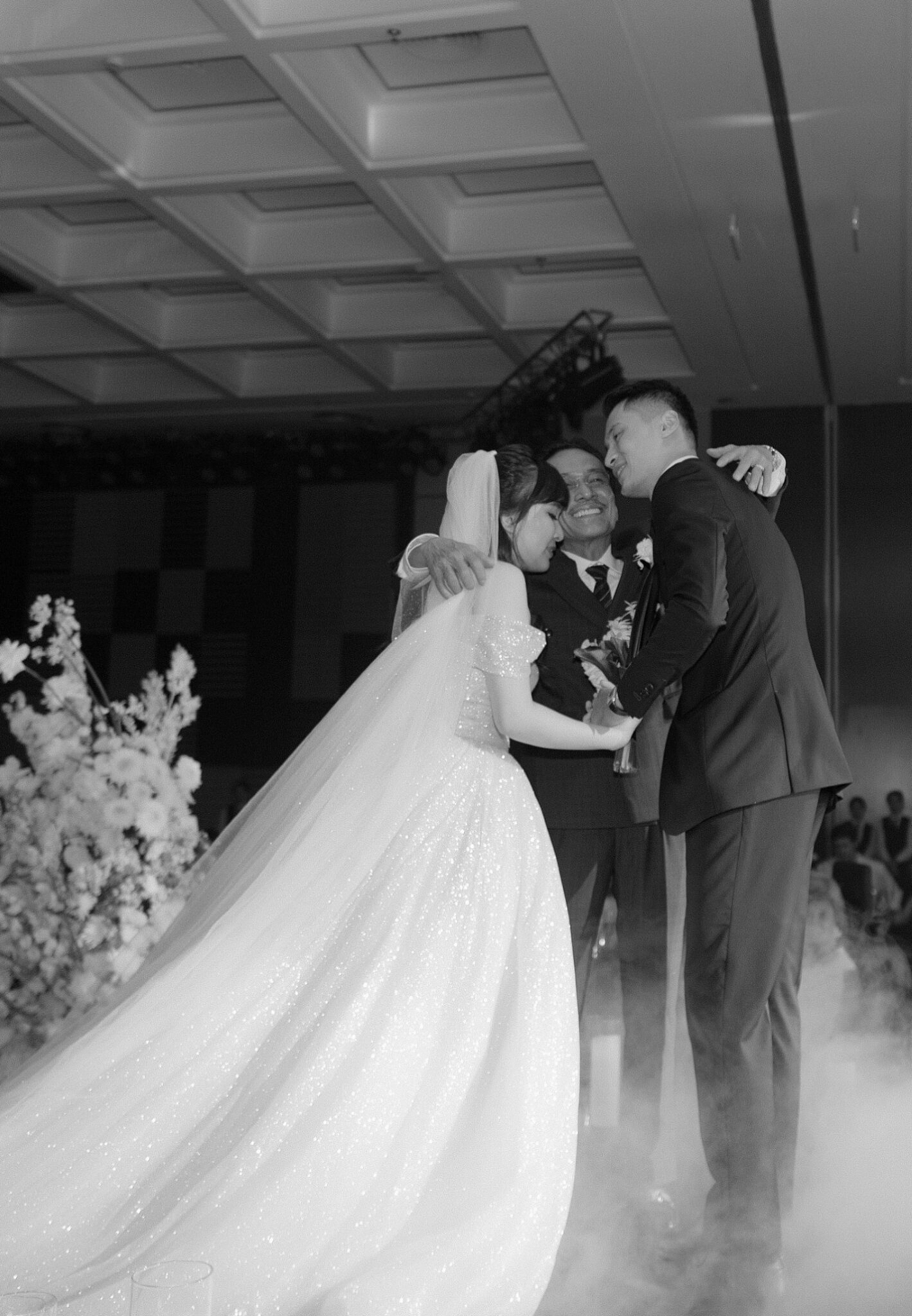 Khanh and Duy Anh's wedding fell on the same day as the bride's father. Thence, the couple made a sweet surprise for him and it was one of the most heart-warming moments in this special night.