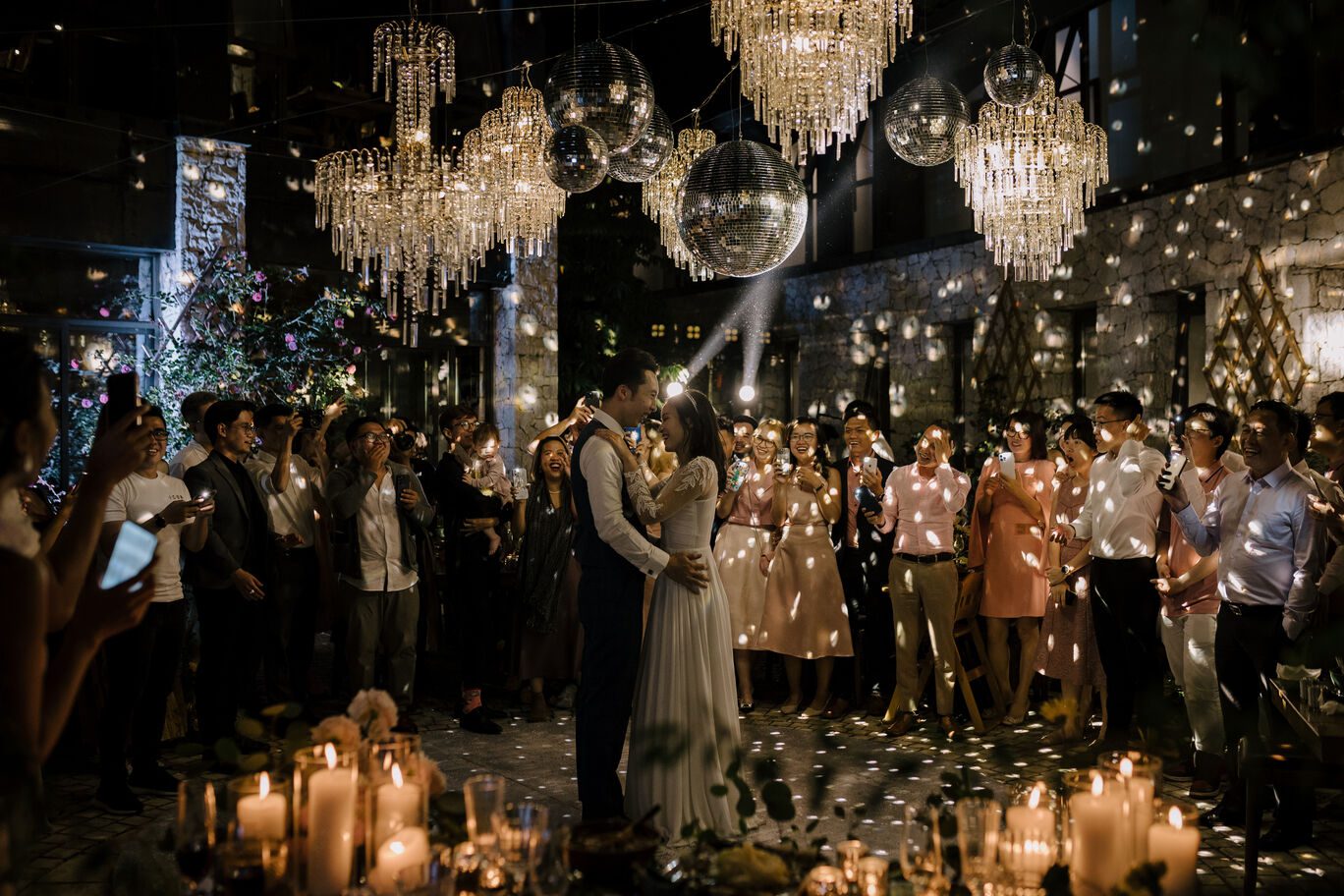 Destination weddings are more than just vibrant, sunshine-filled beach ceremonies. For Duy and Tram, they chose to have a mountain wedding and it was our first wedding in Sa Pa.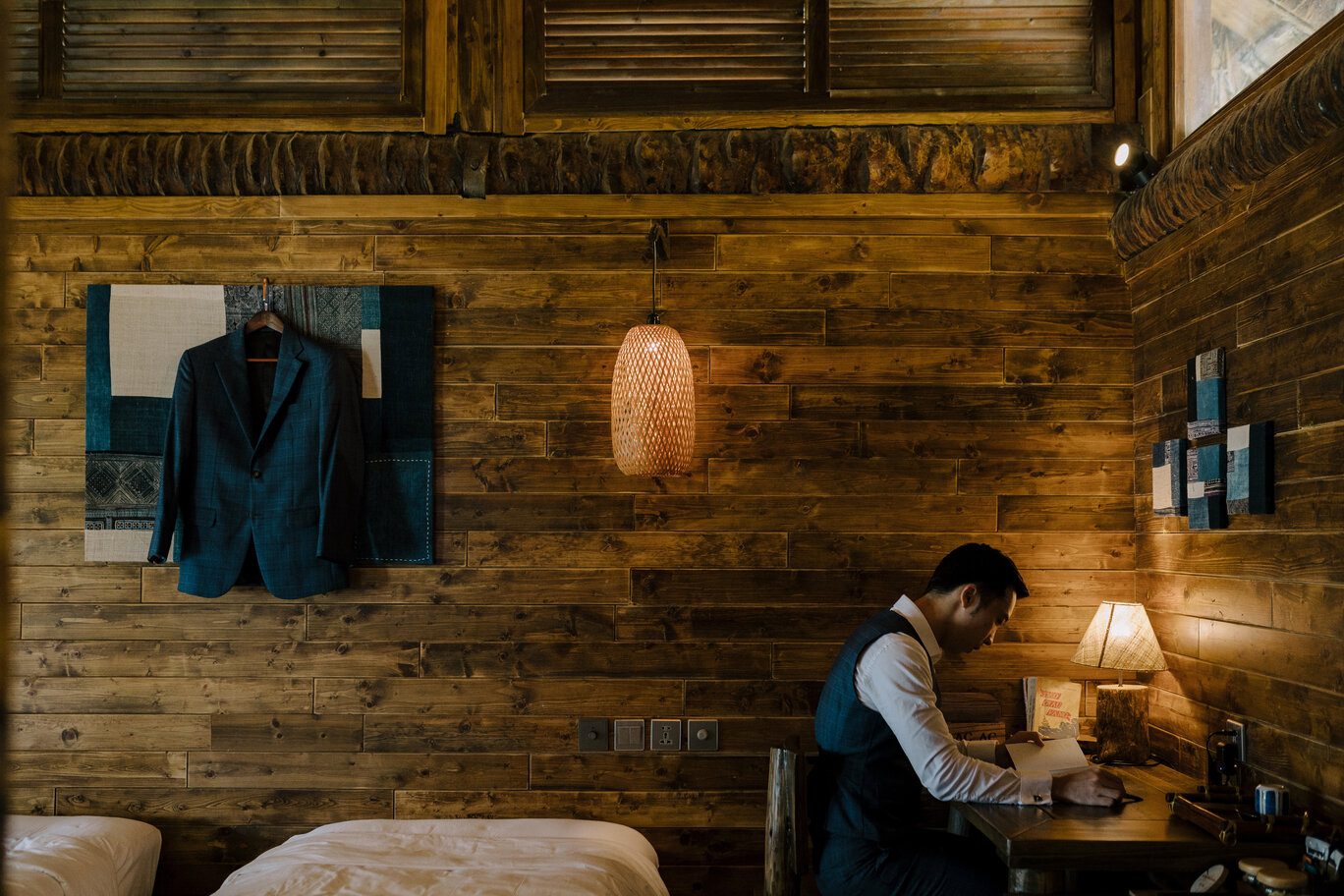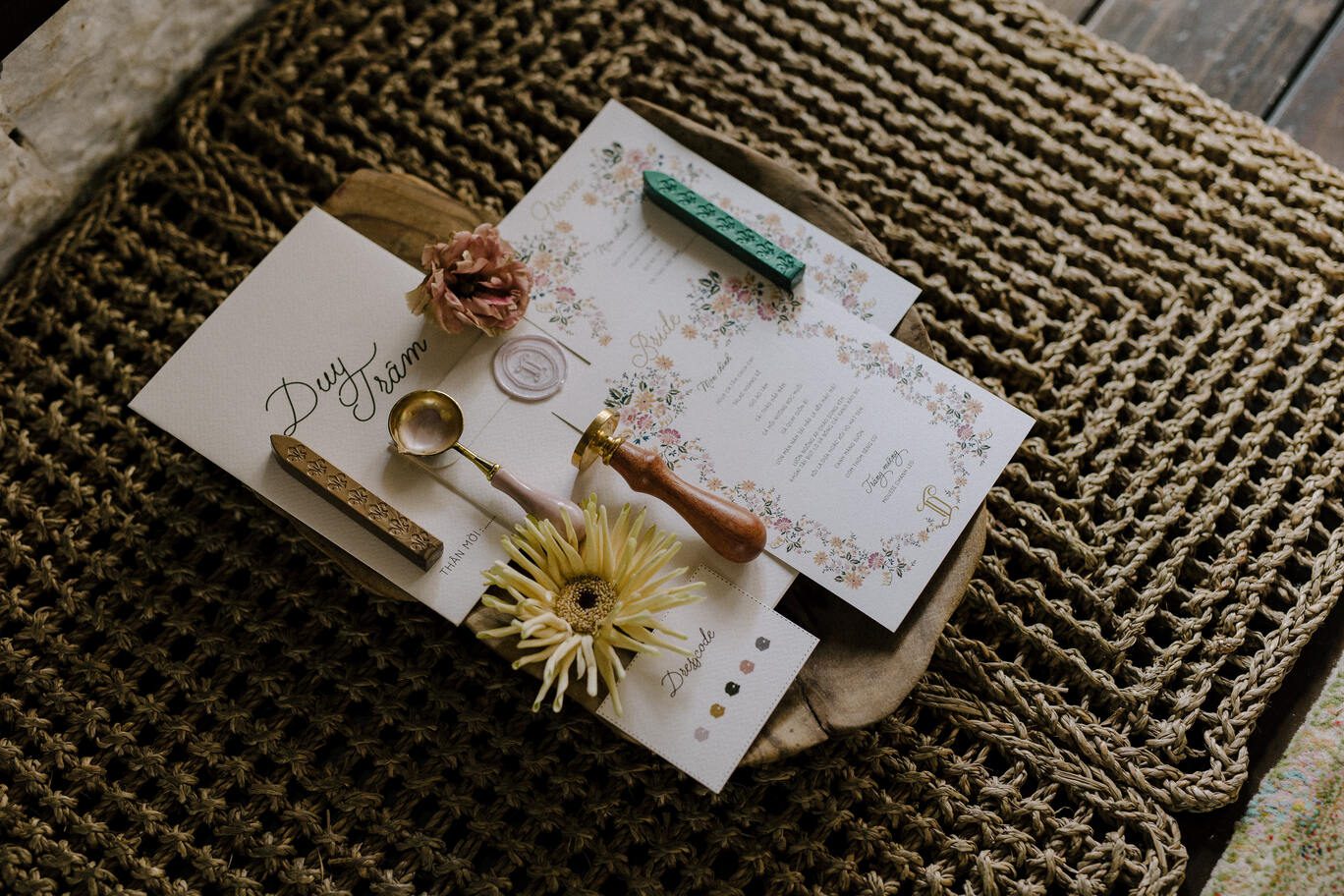 There were various challenges during the planning process, including even a venue change one month prior, but The Planners is so excited to finally show you the beautiful photos of their wedding.
The First Look
It was sweet, it was emotional, it was serene. The first look is always one of our most favorite moments in any wedding and Duy and Tram's is no different.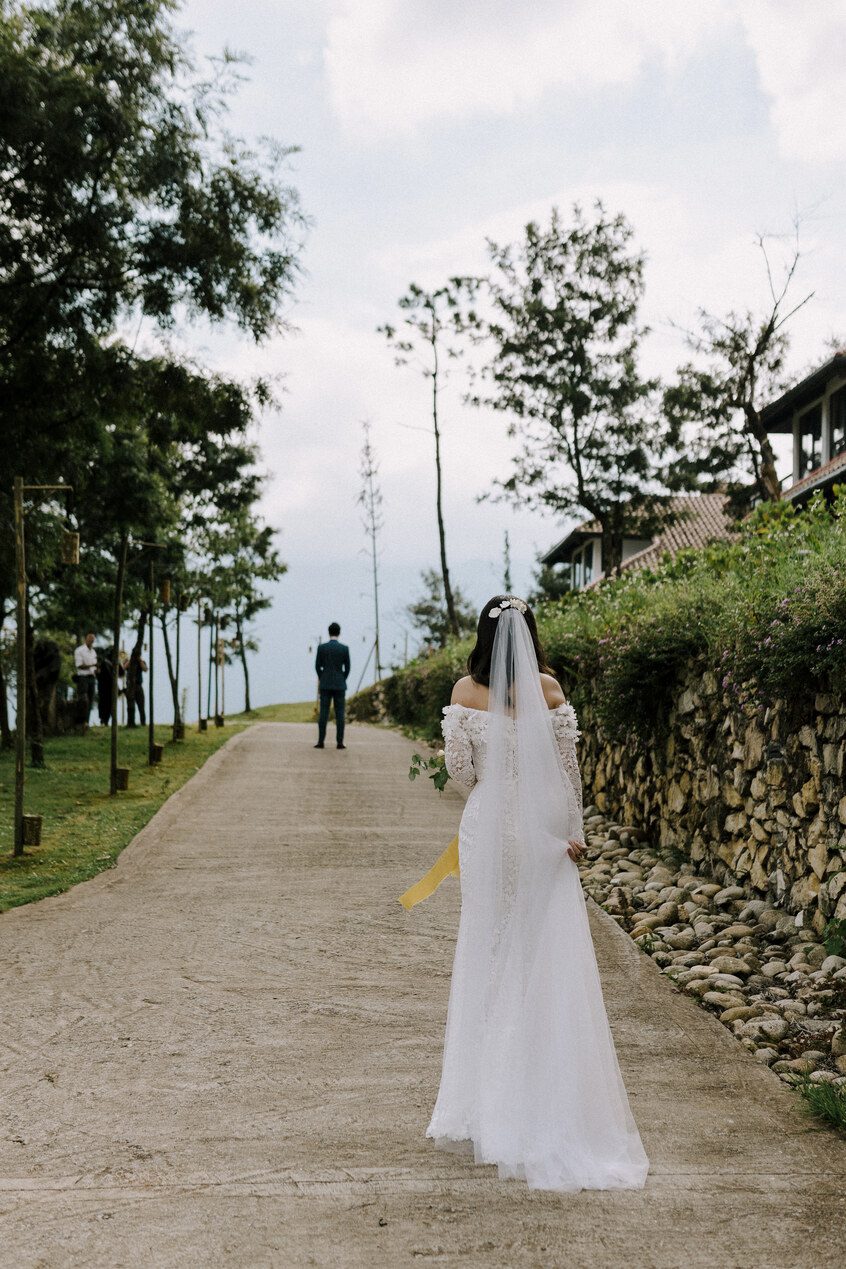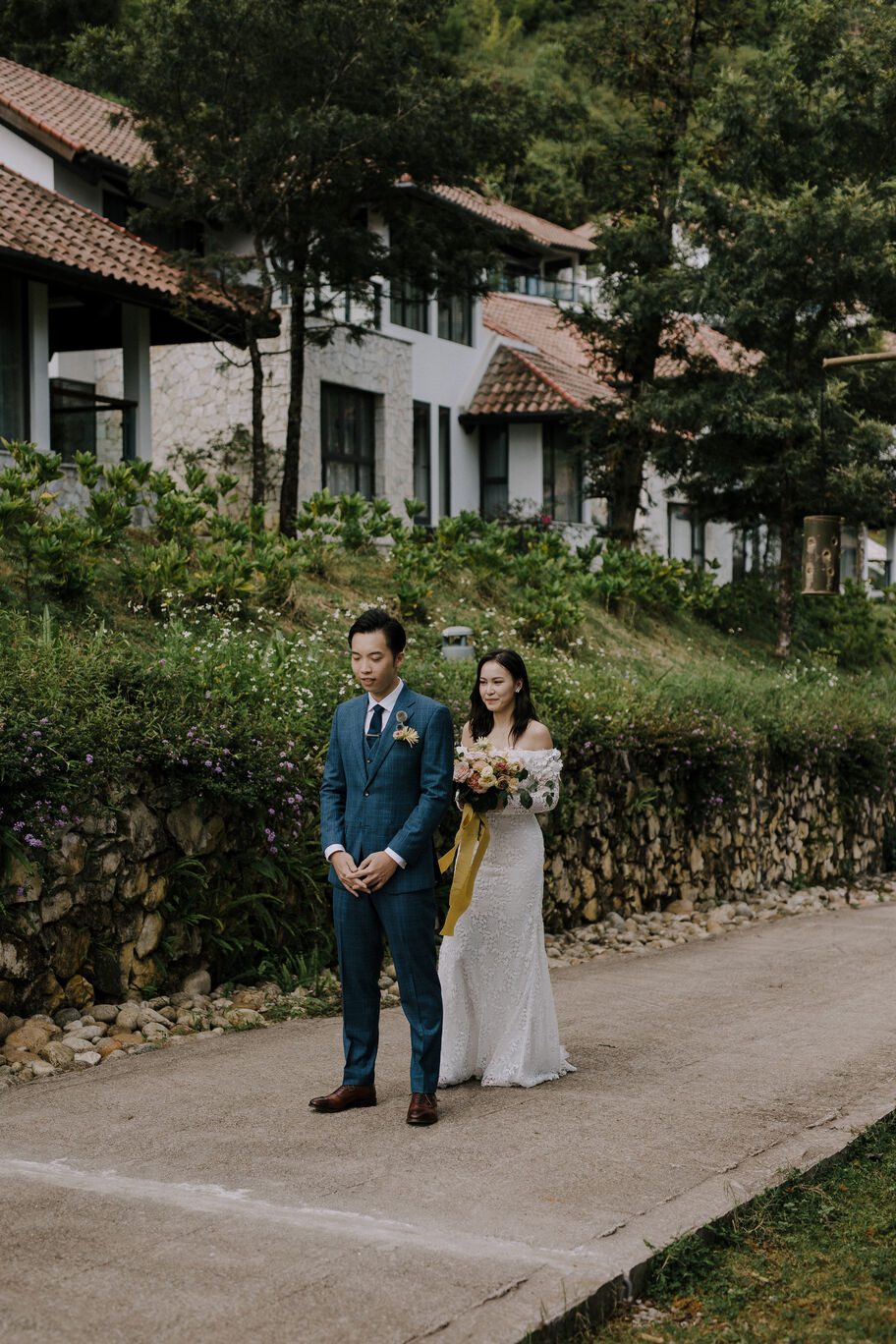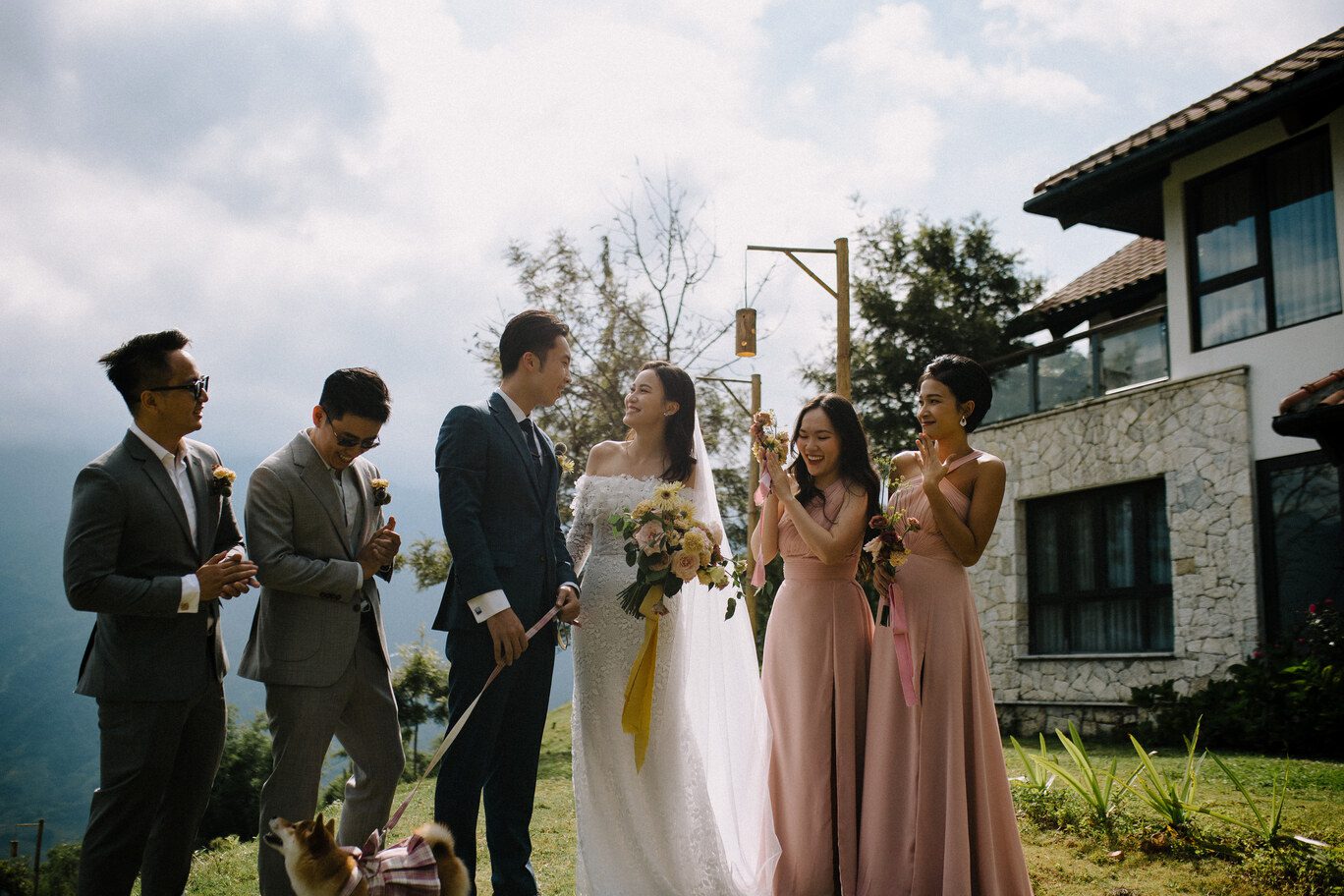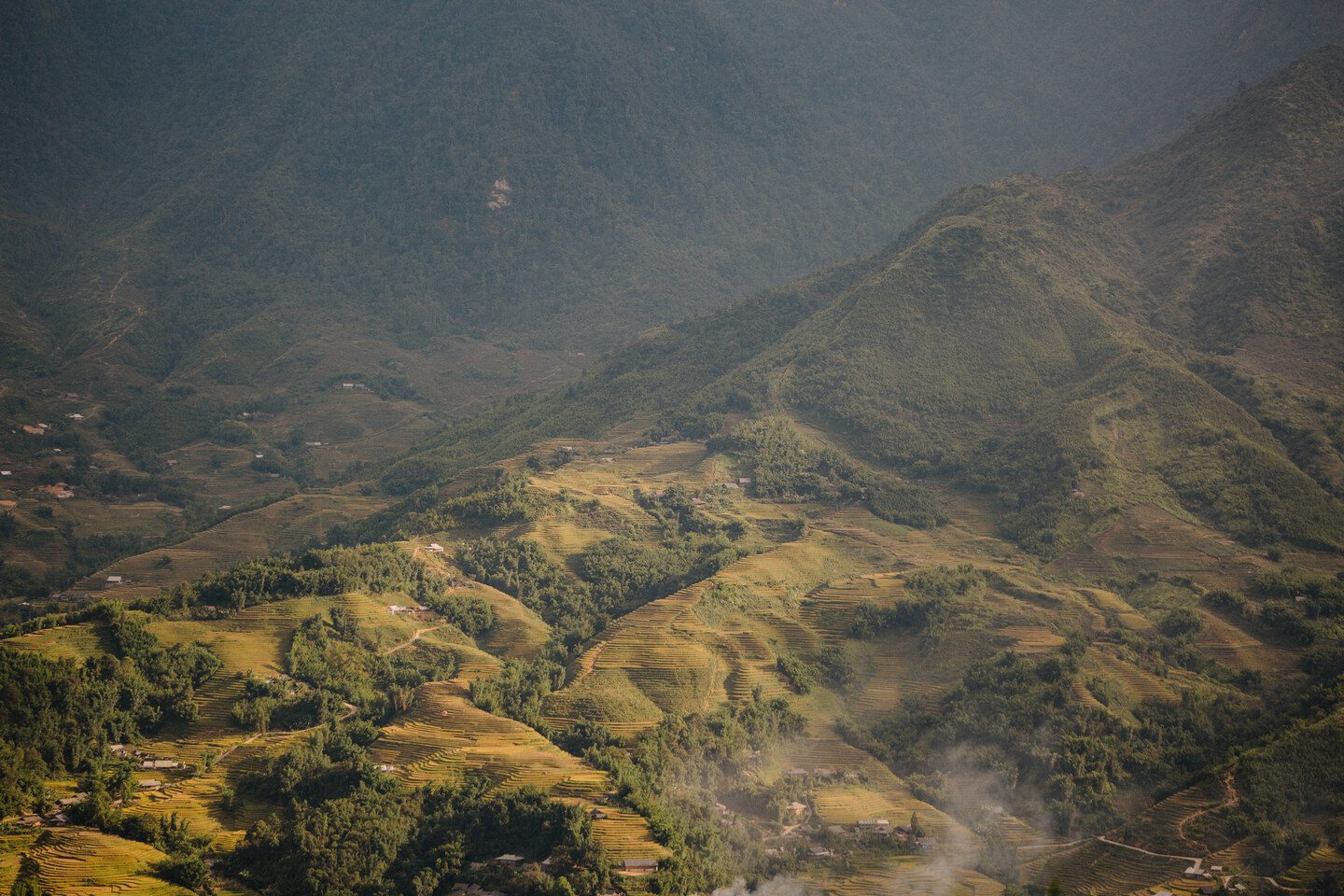 A breathtaking mountain wedding ceremony
The perk of having a mountain wedding? Undoubtedly the magnificent mountain scape! 1,550 meters above sea level, amidst a hundred-year-old forest, the wedding ceremony of Duy and Tram still feels like an euphoric dream to us all.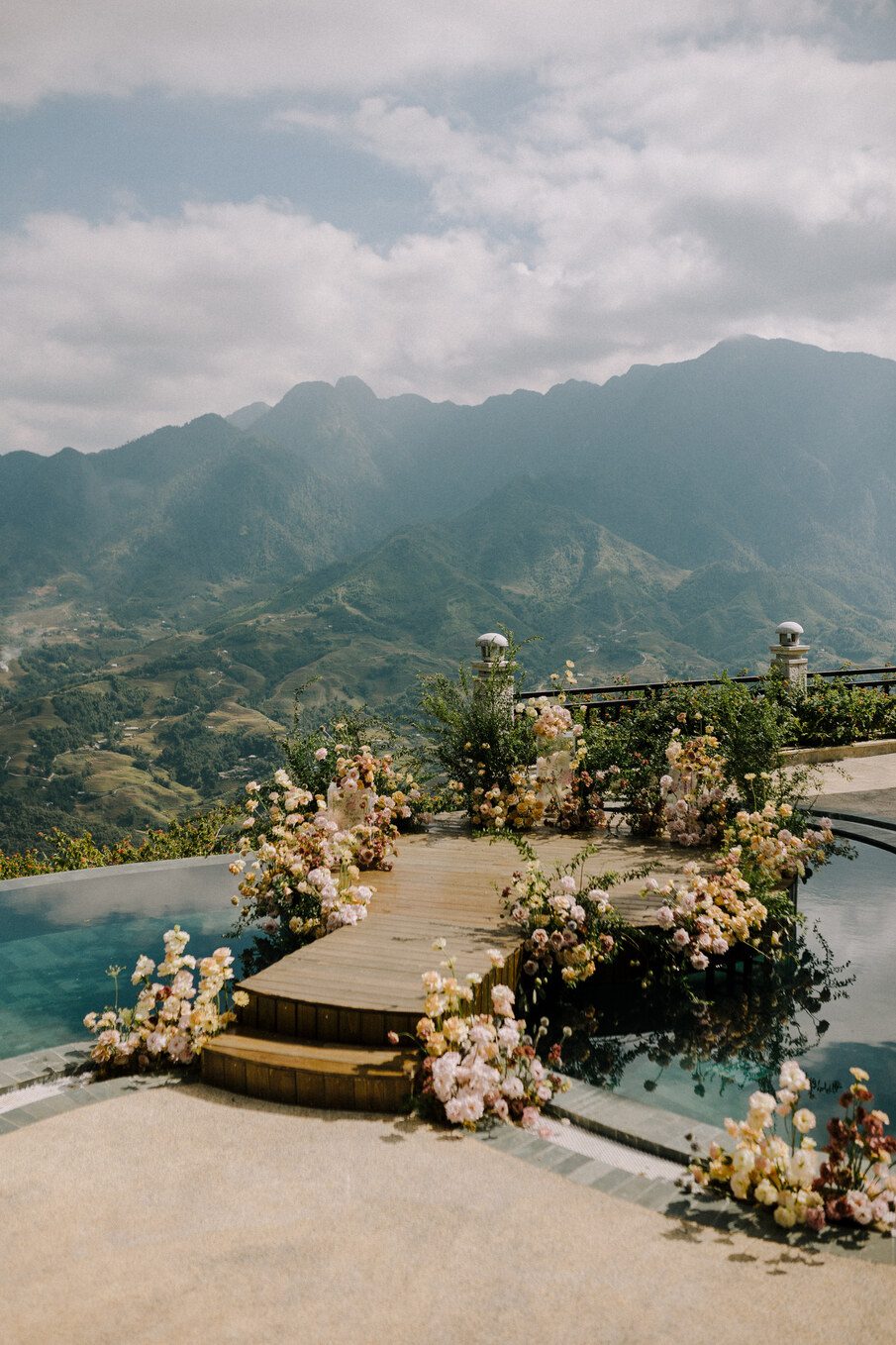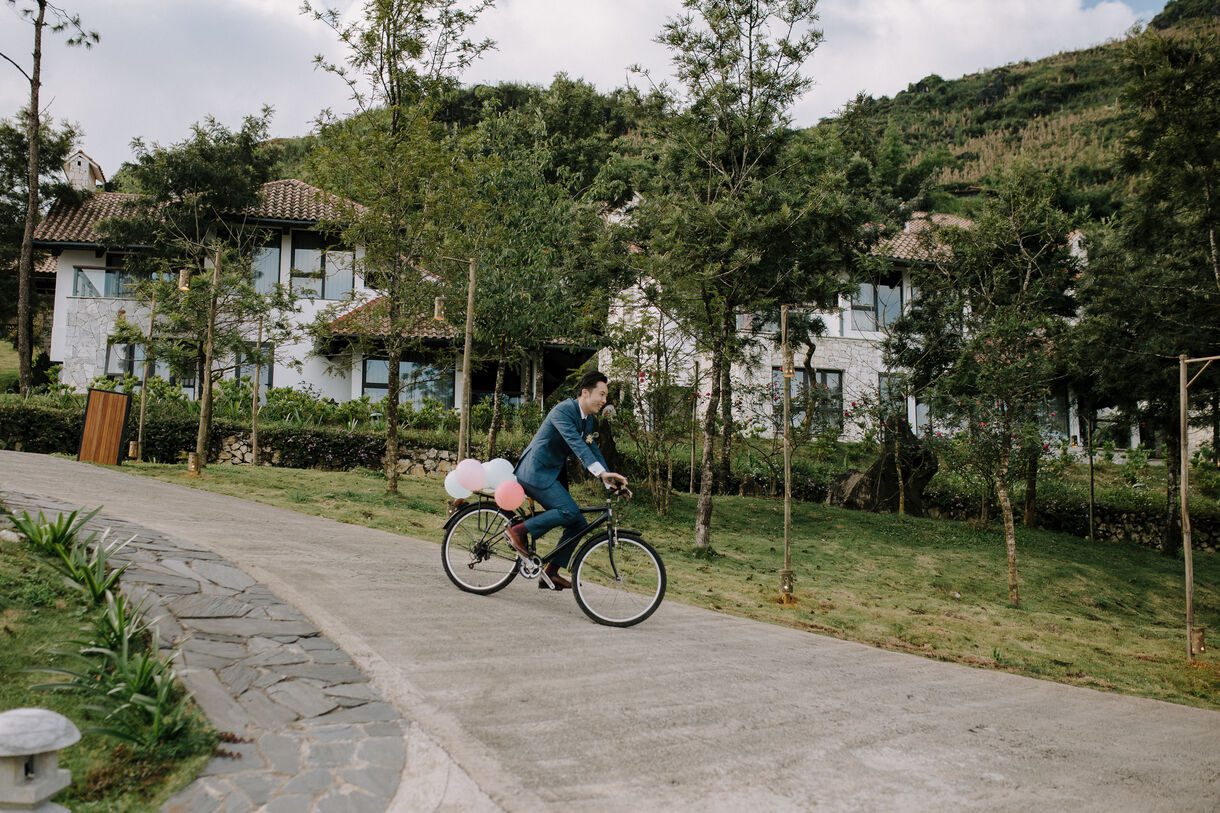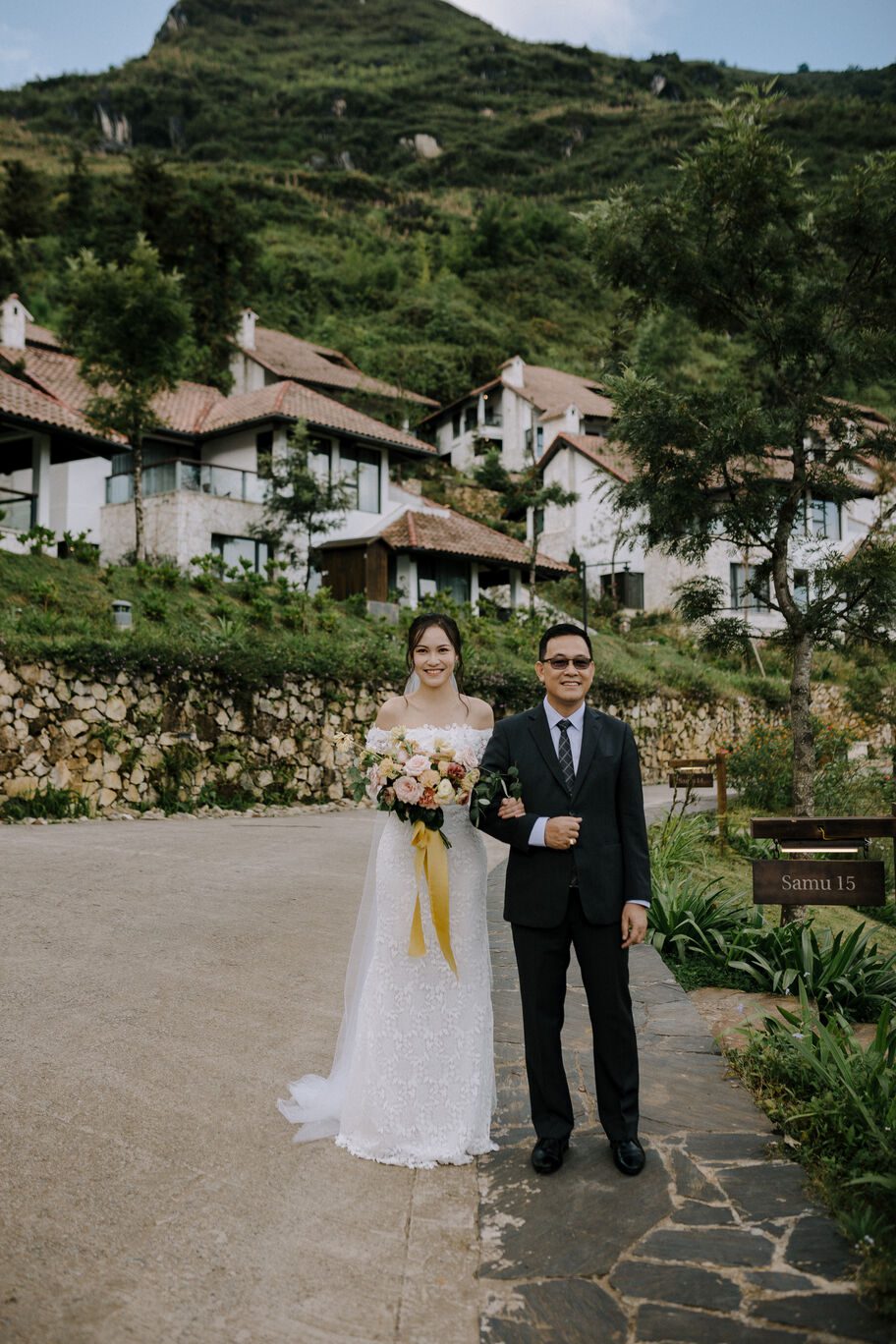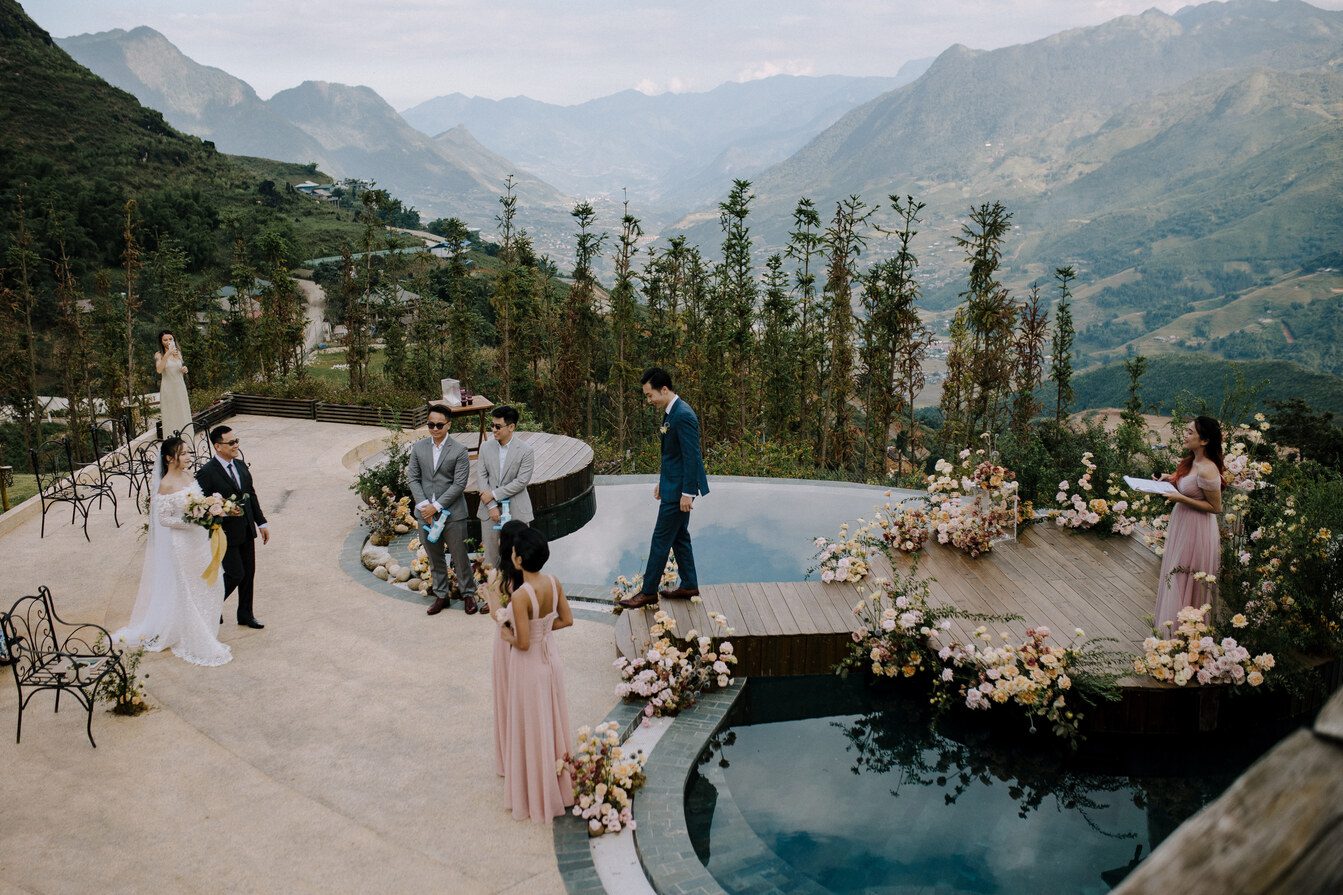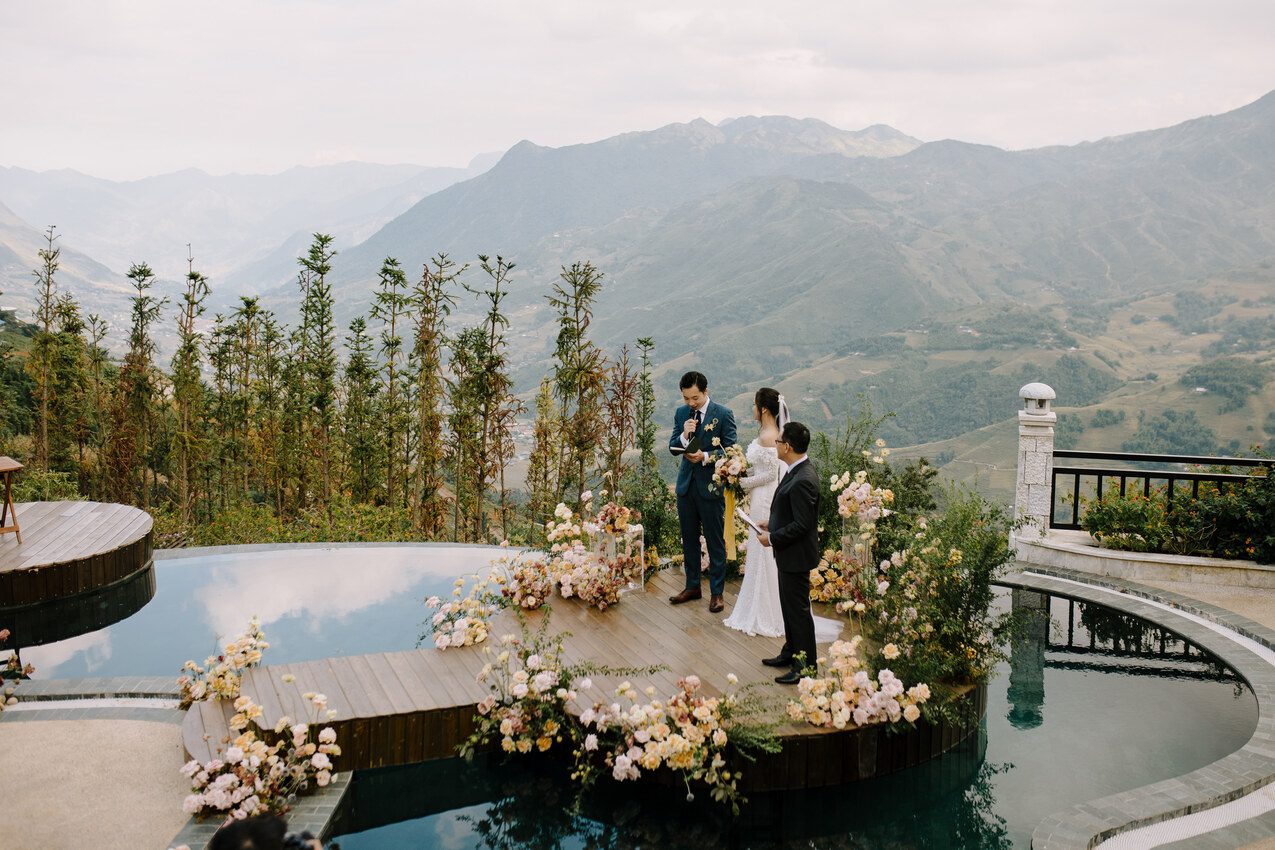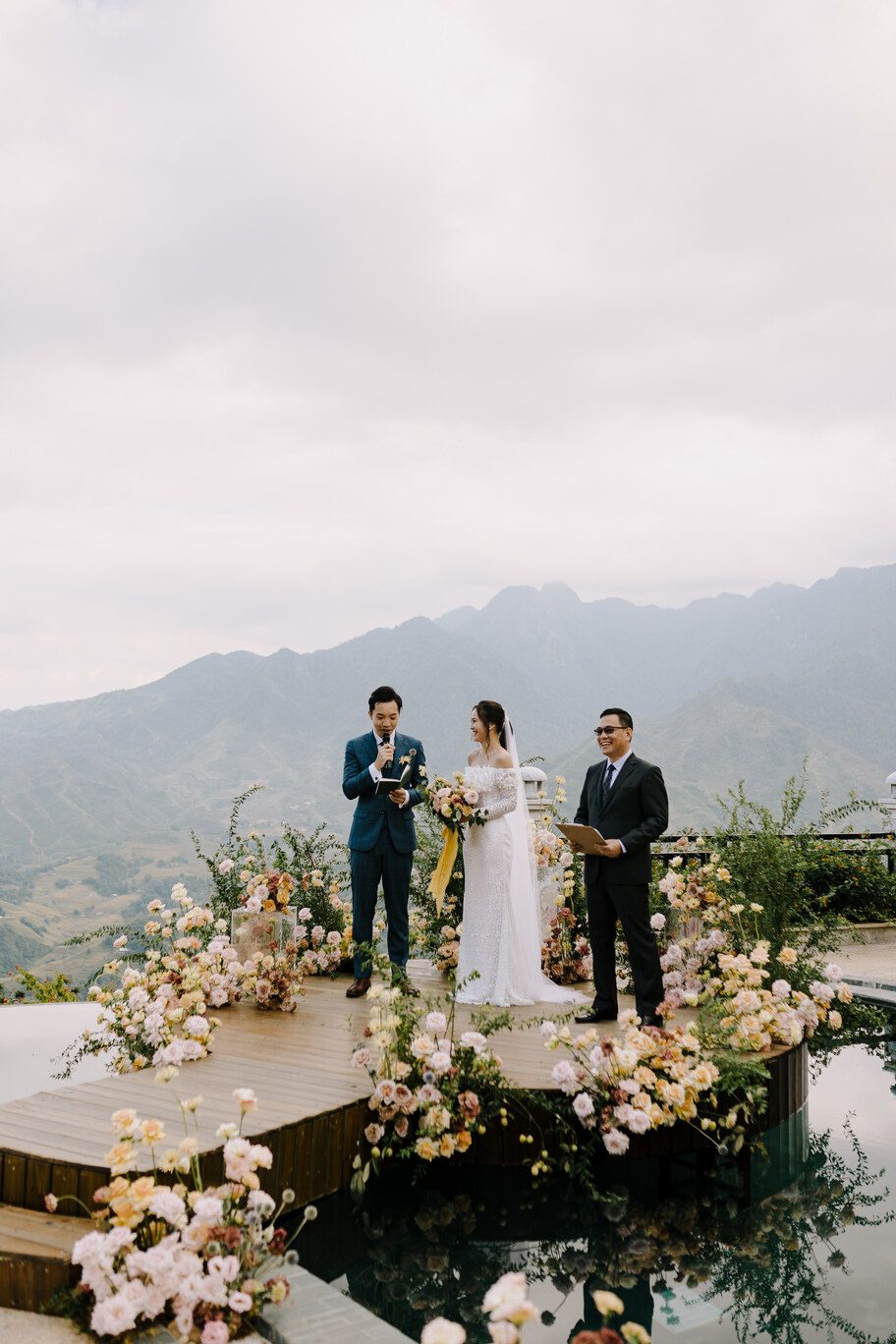 A special ring bearer
The ring bearer for this wedding was none other than Kimi – Duy and Tram's beloved pet. Safe to say she did a great job!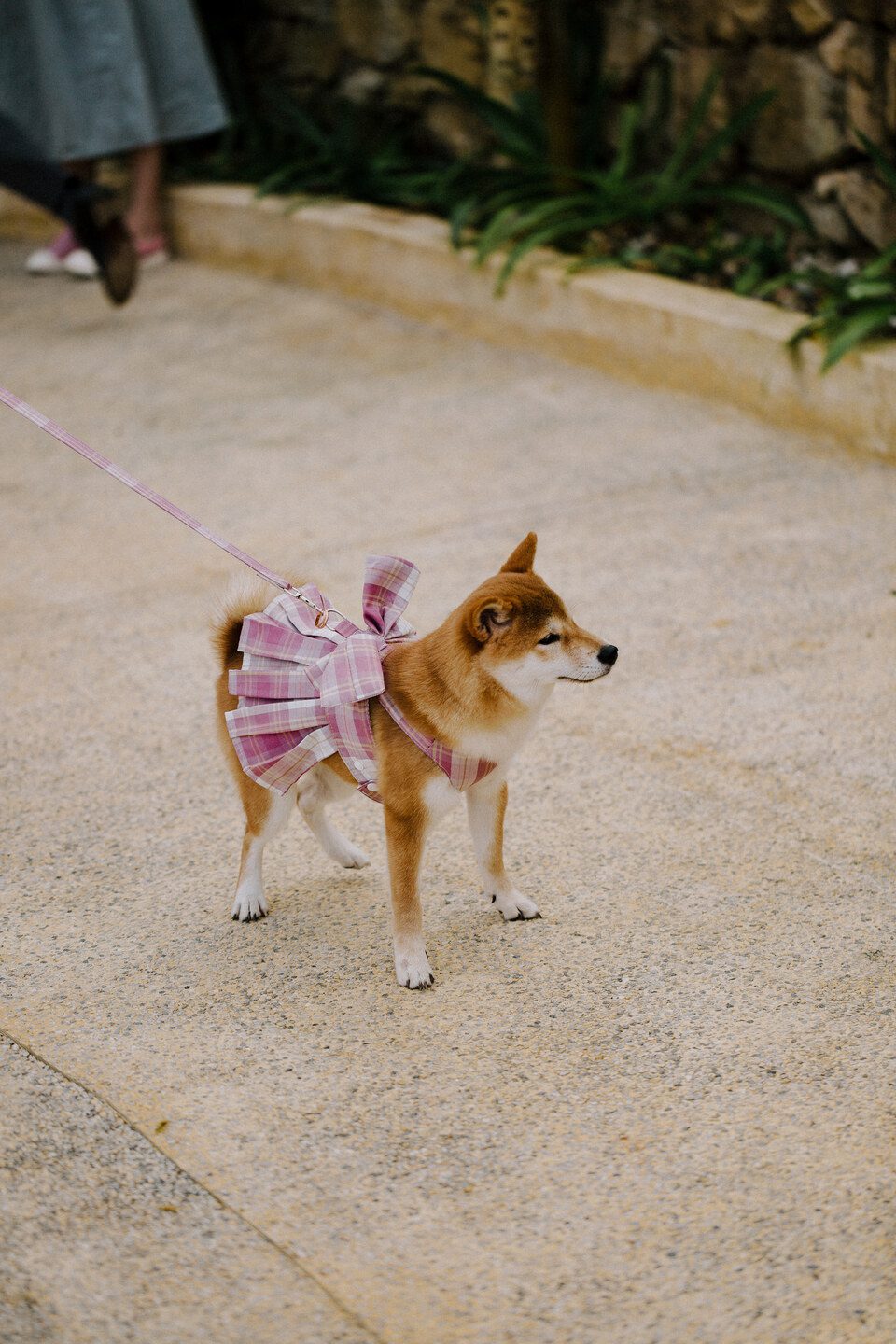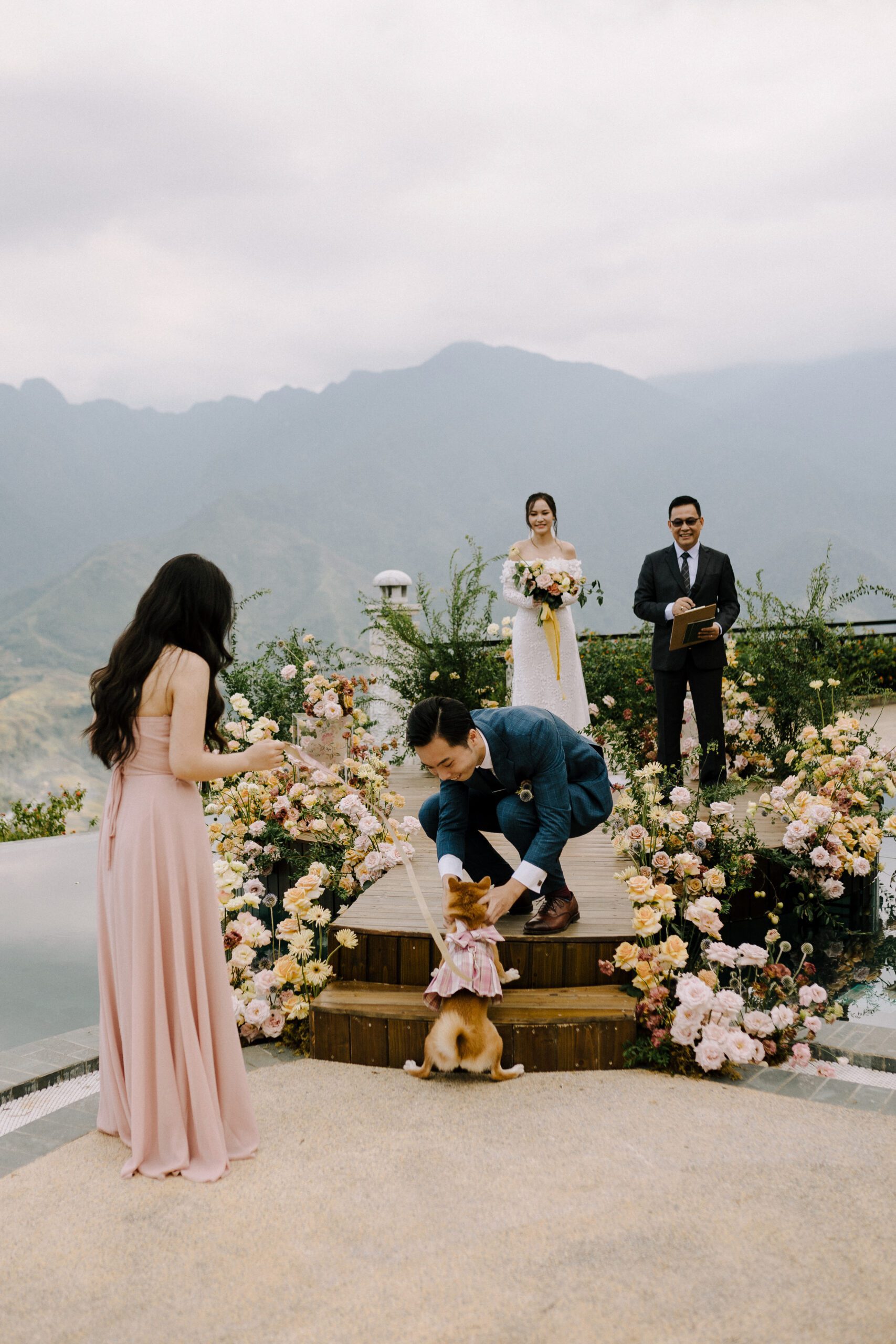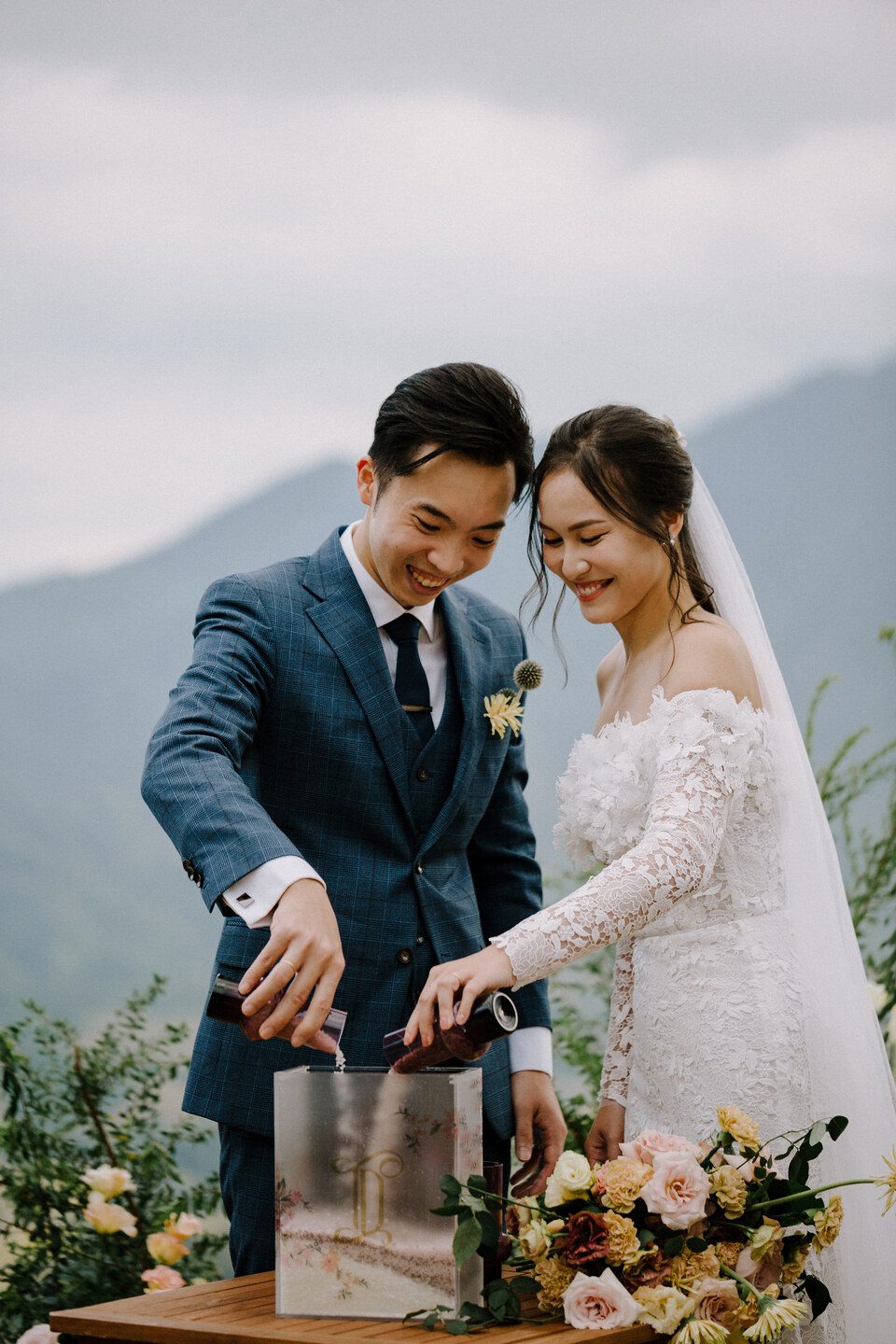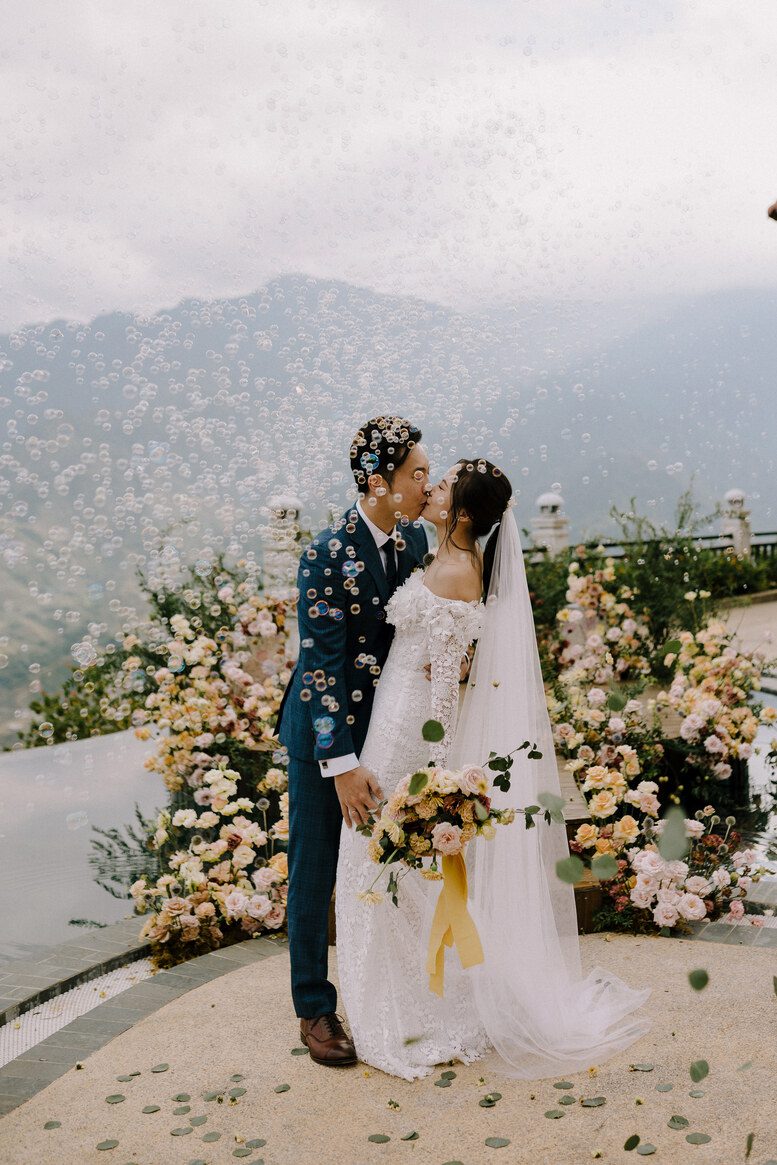 Even though it was held on a mountain top, Duy and Tram's wedding day was so sweet and wholesome that we almost didn't feel the cold at all!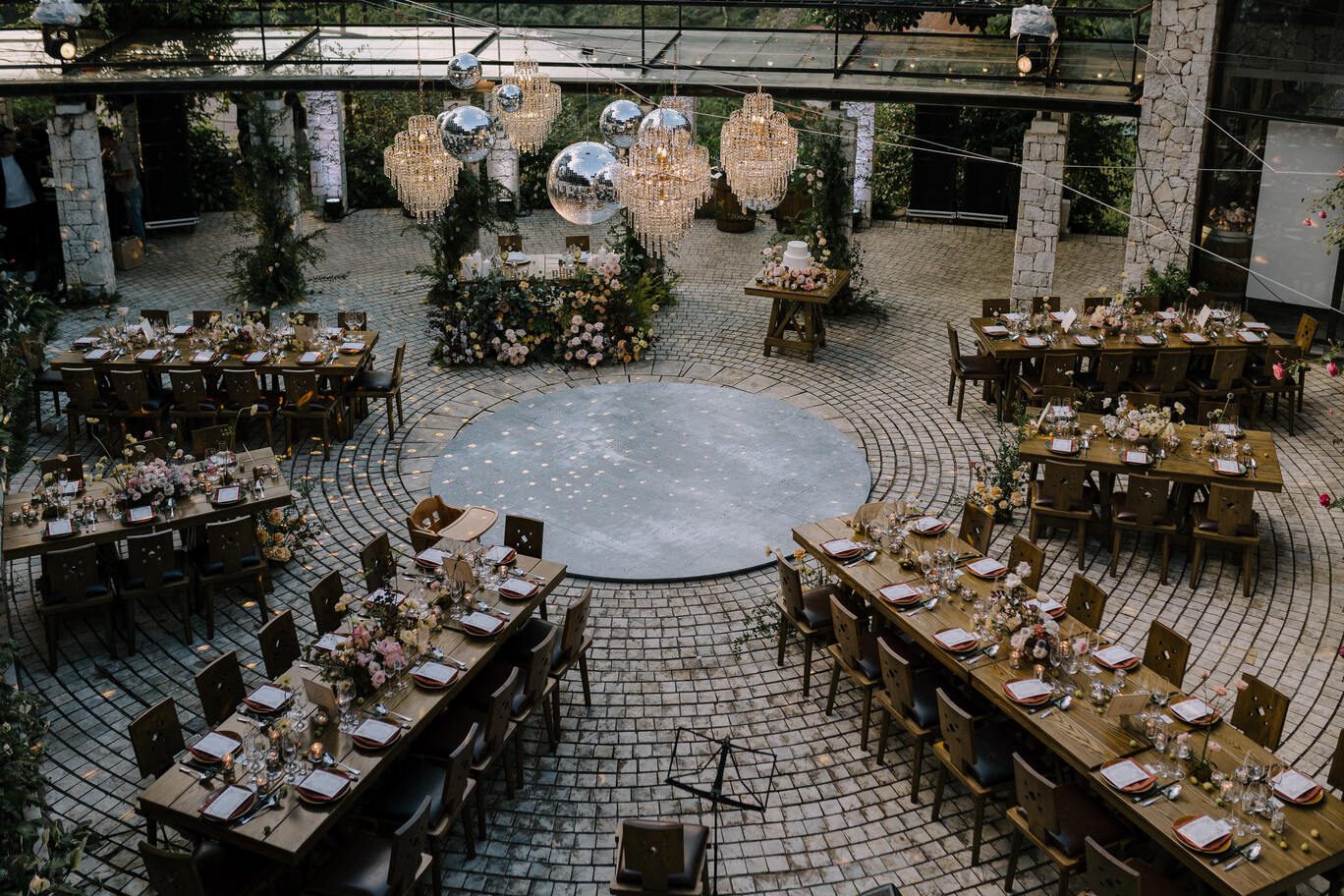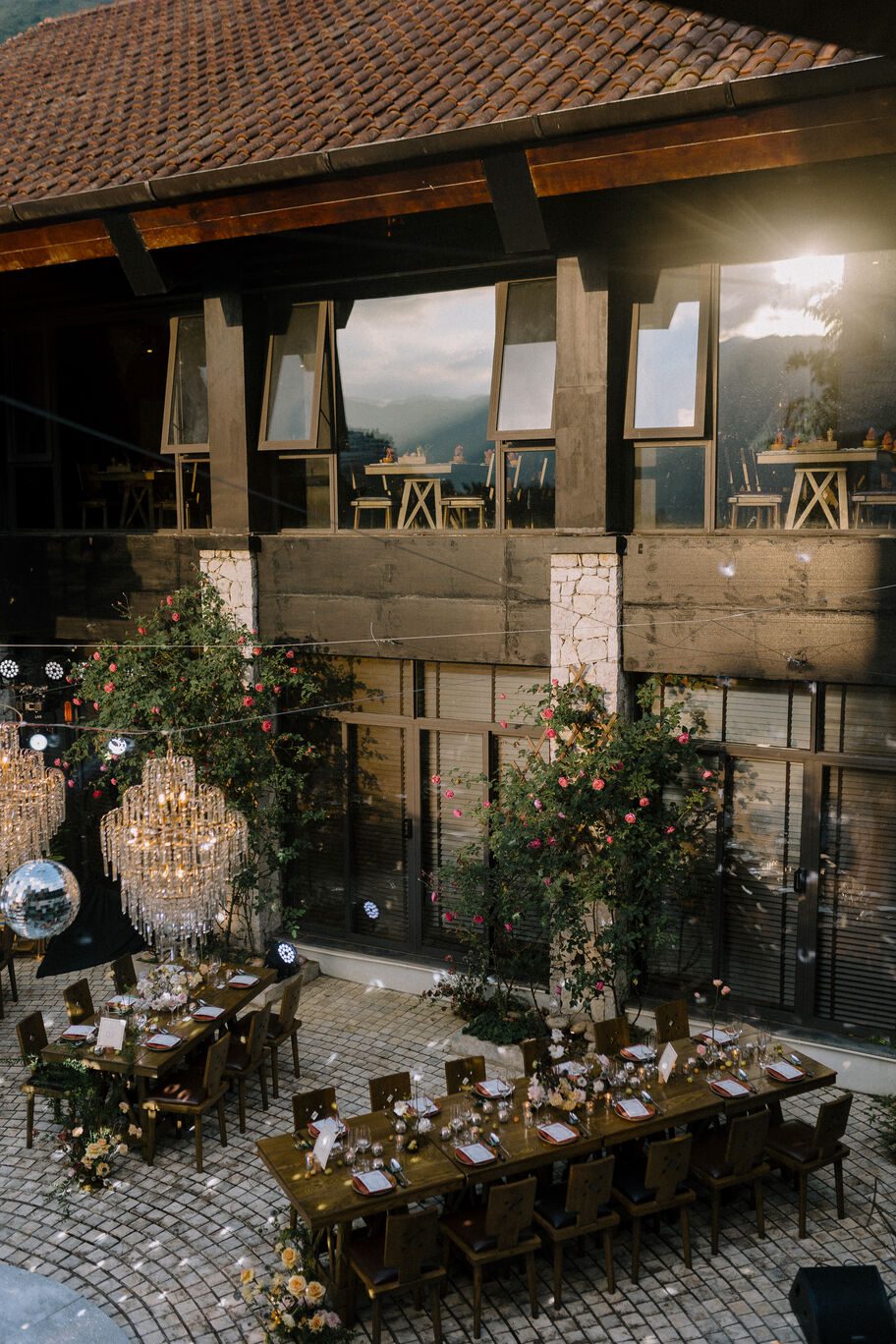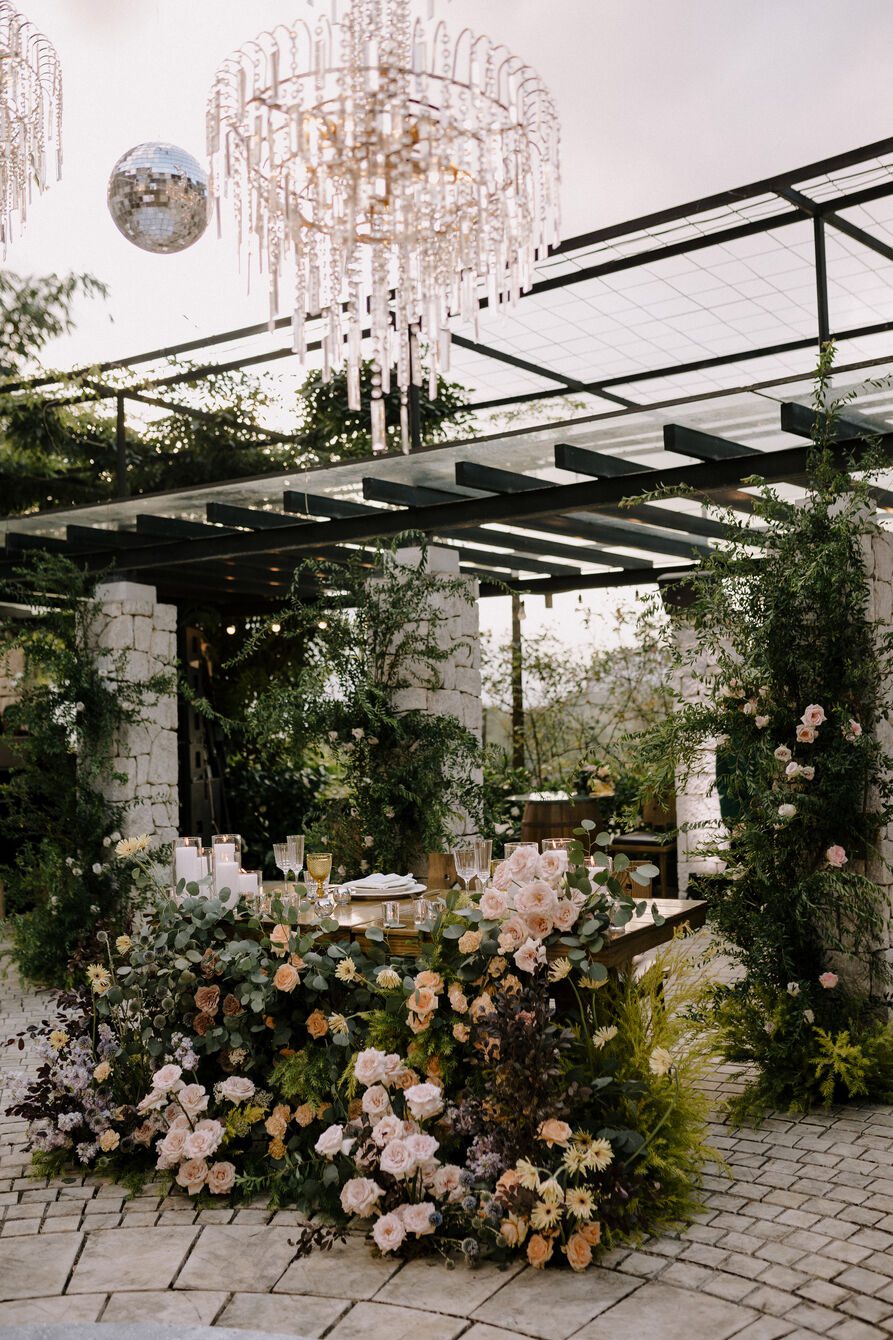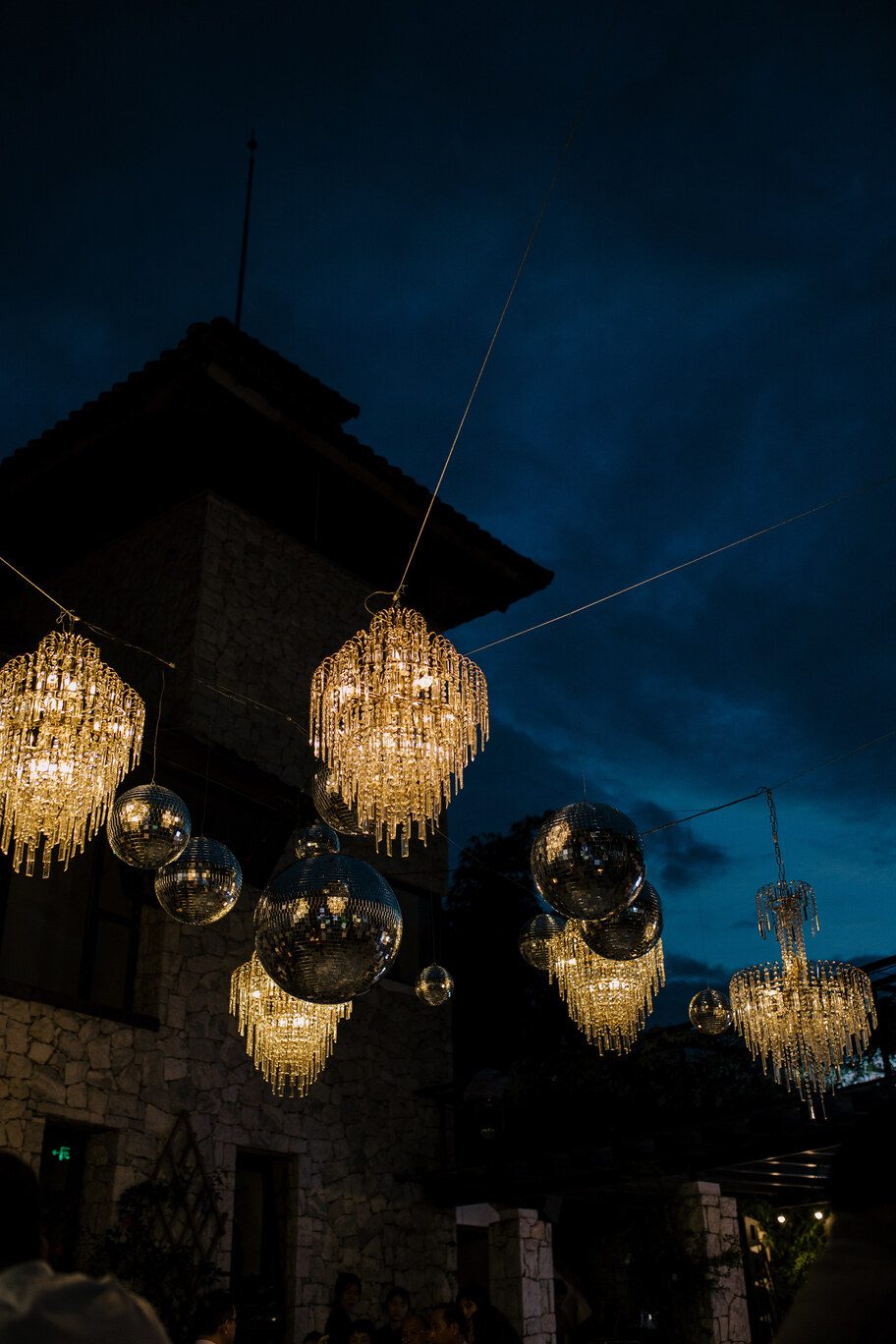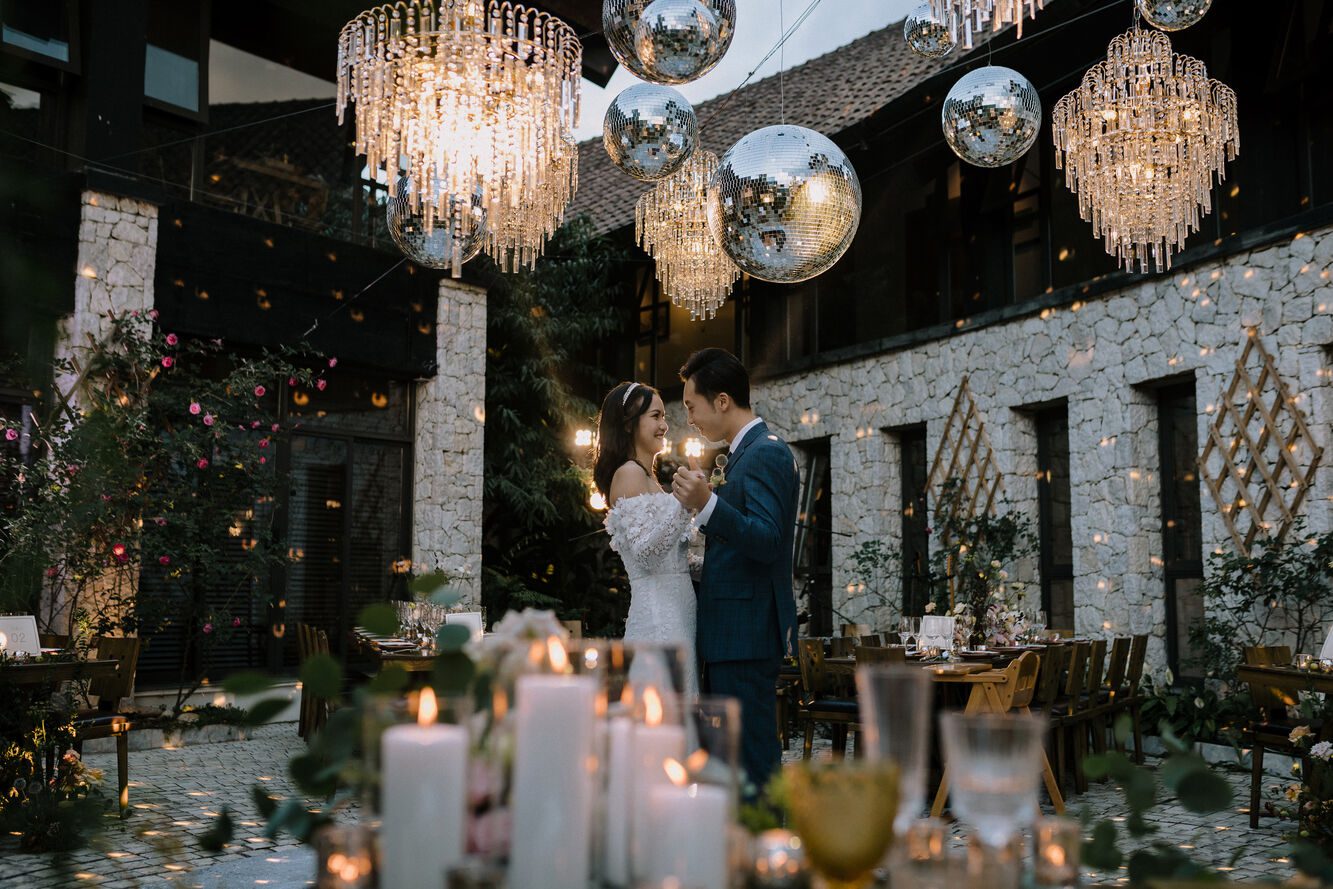 After a romantic ceremony surrounded by the mountainous scenery, Duy and Tram rejoiced in a cozy and glittering dinner with their loved ones.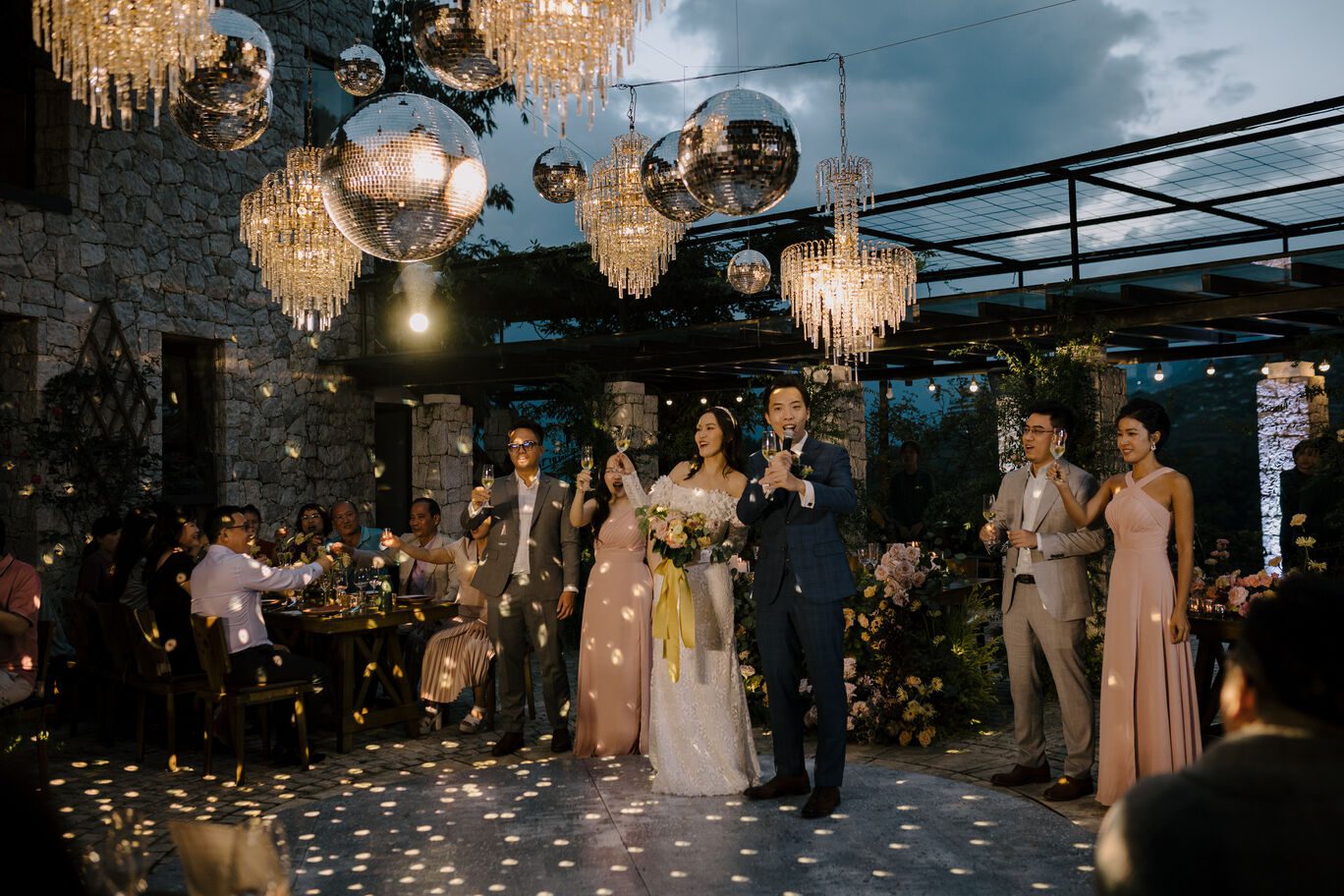 In the warm ambience sparkled by chandeliers and disco balls, they shared a wonderful dance and enjoyed an unforgettable wedding party altogether.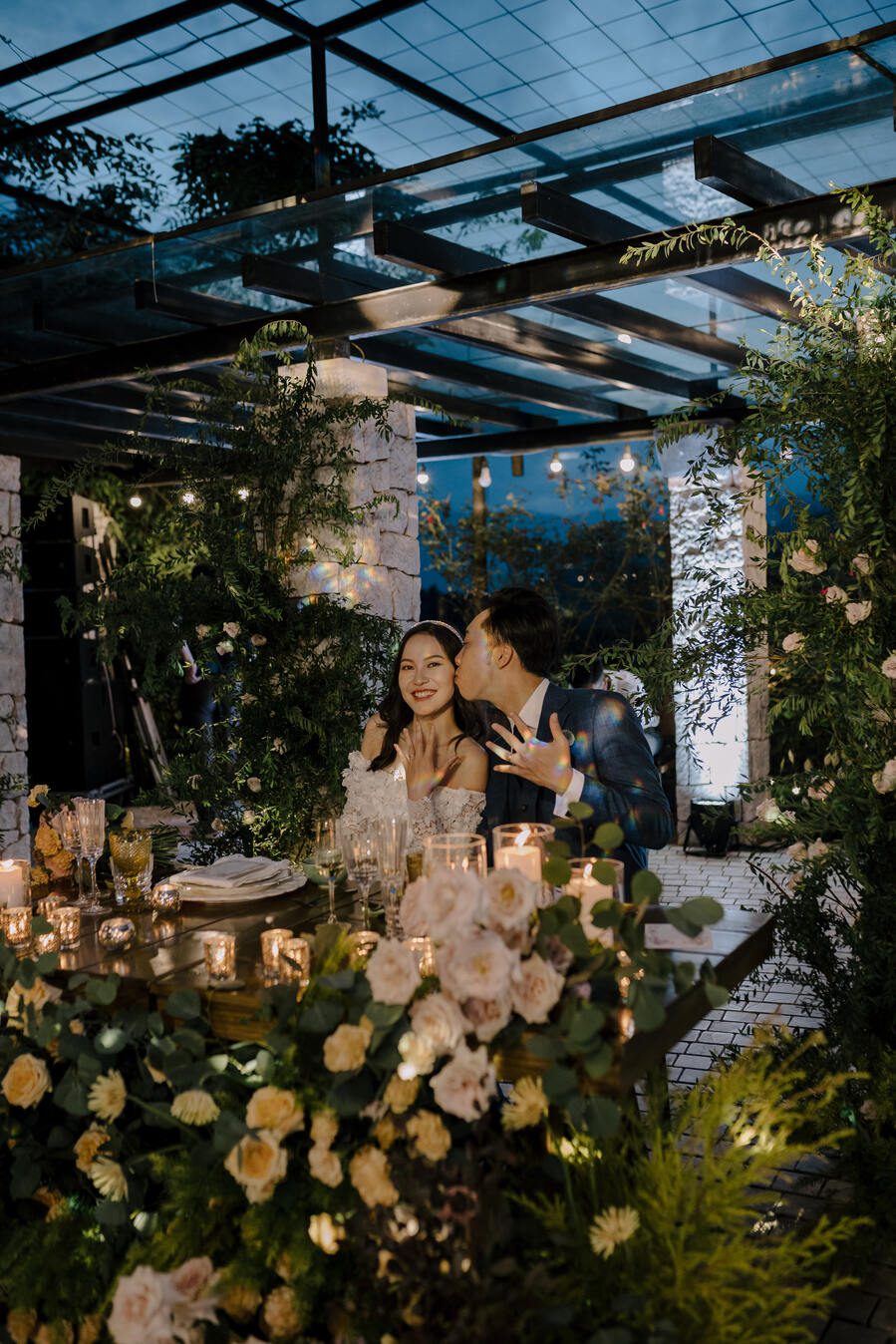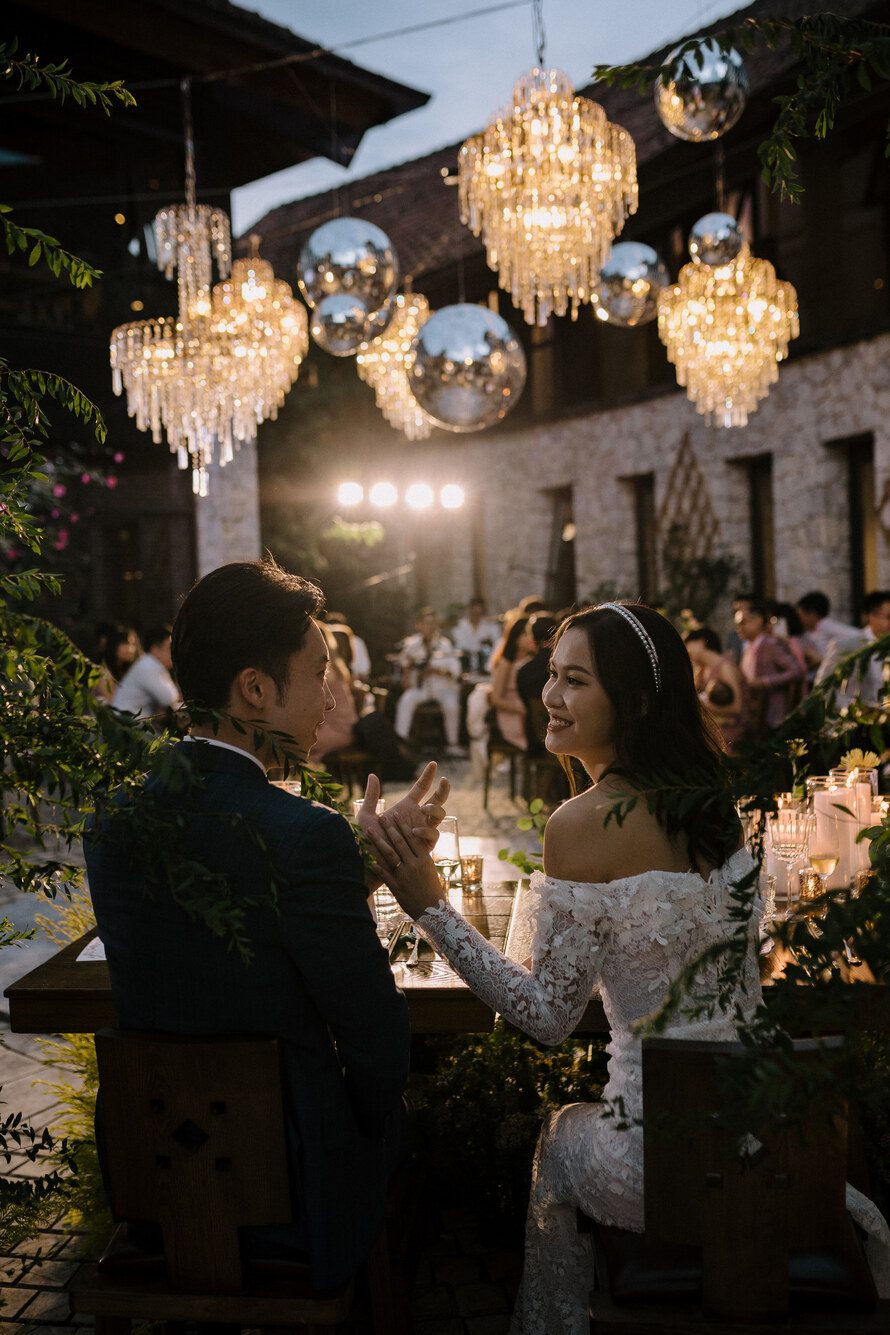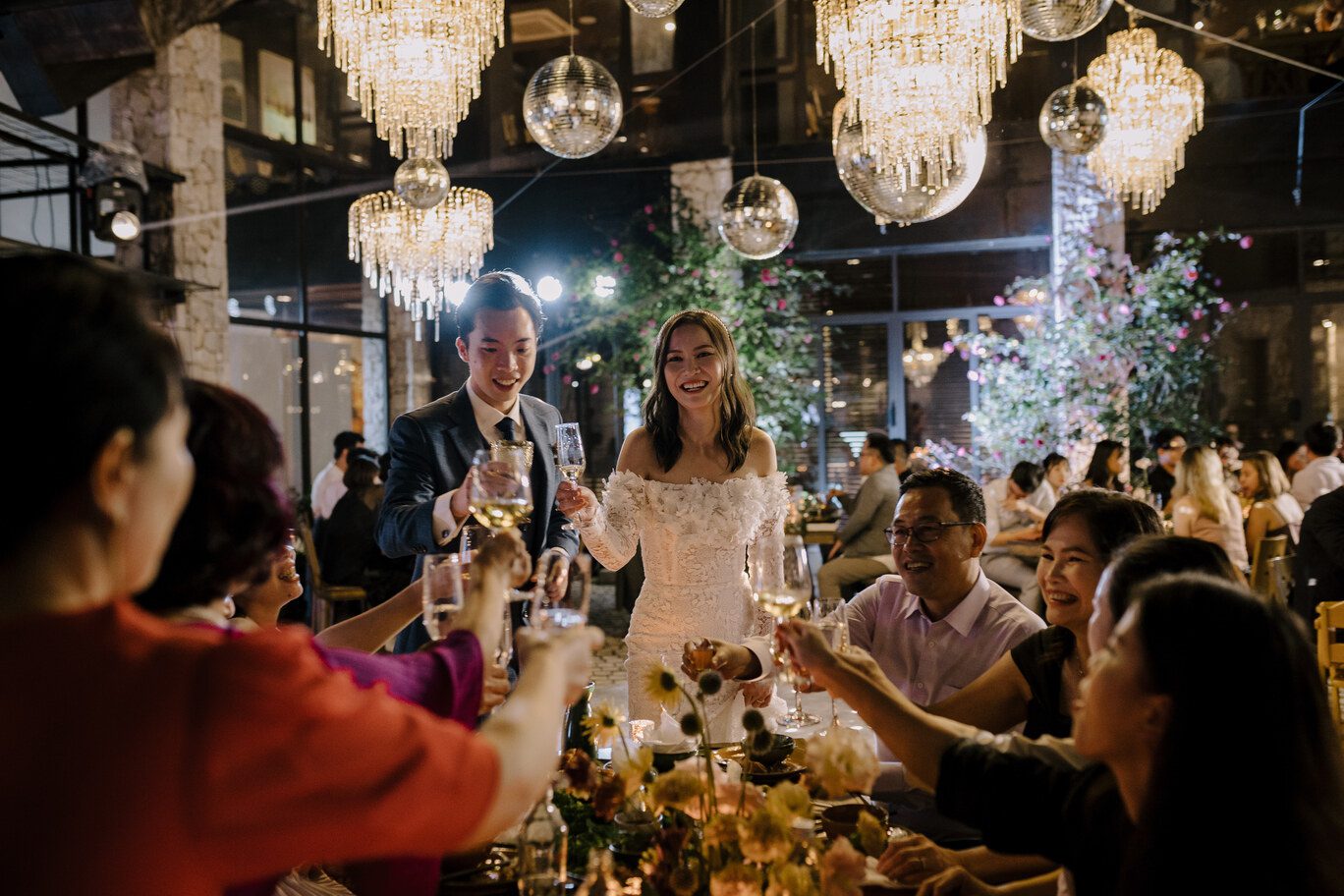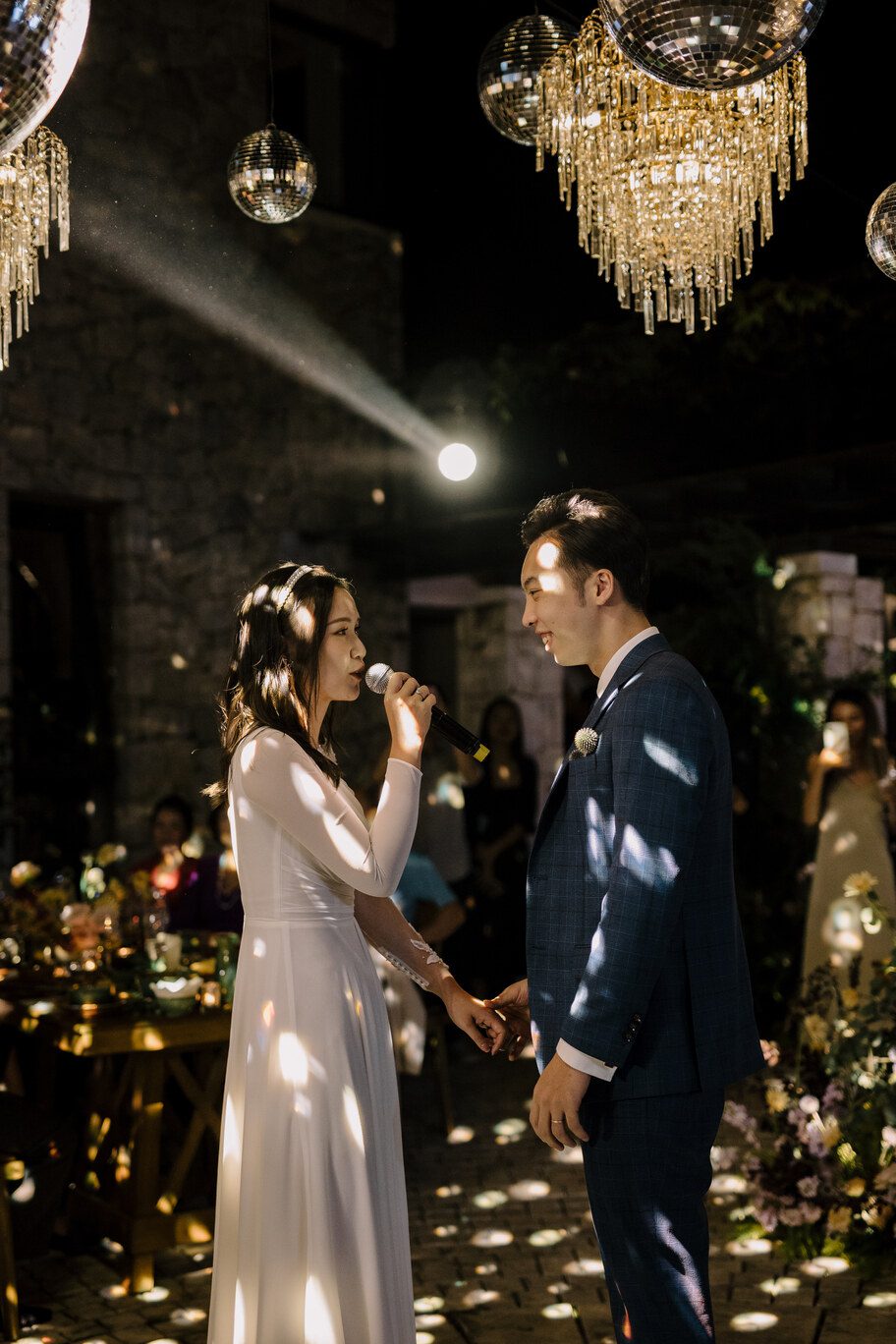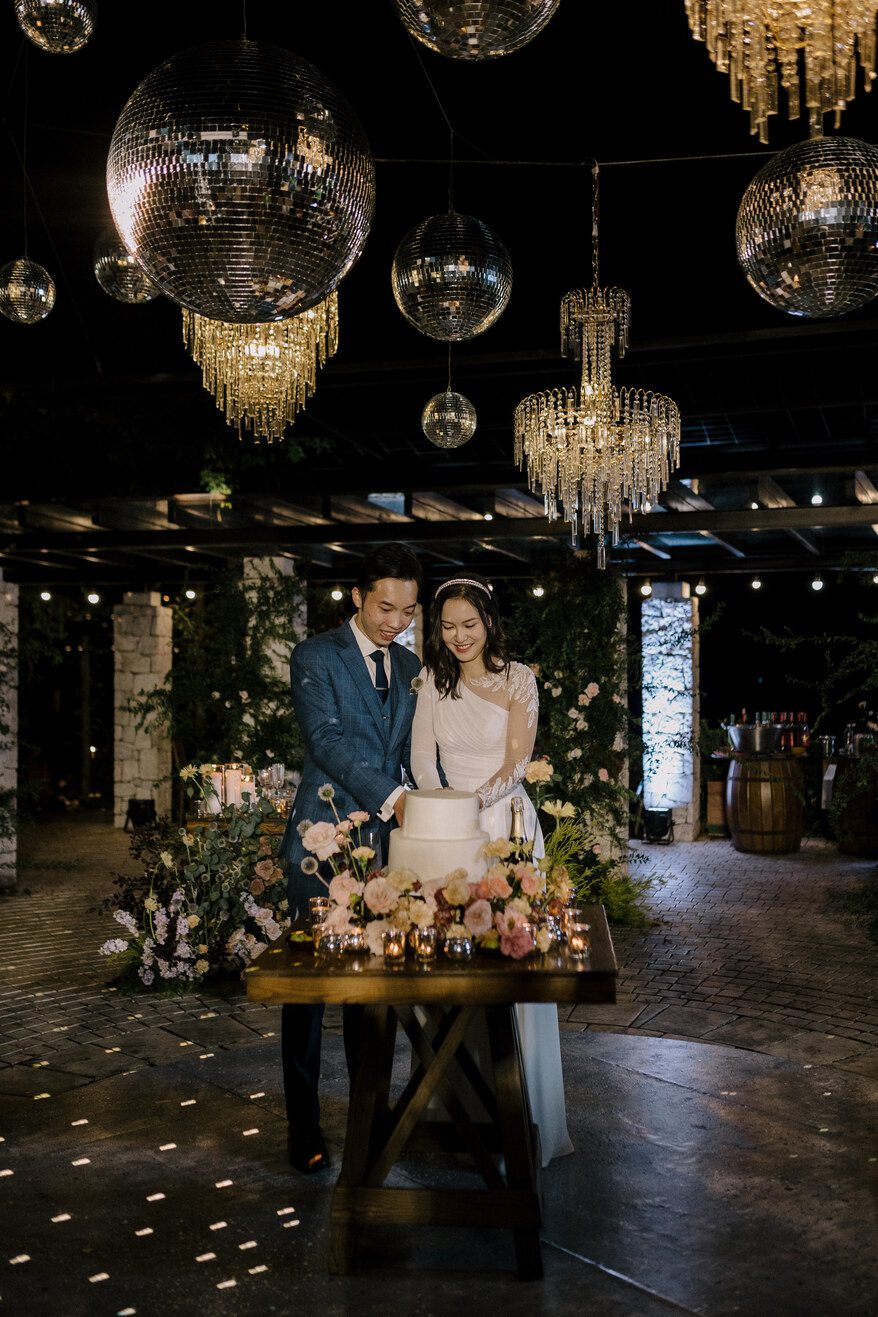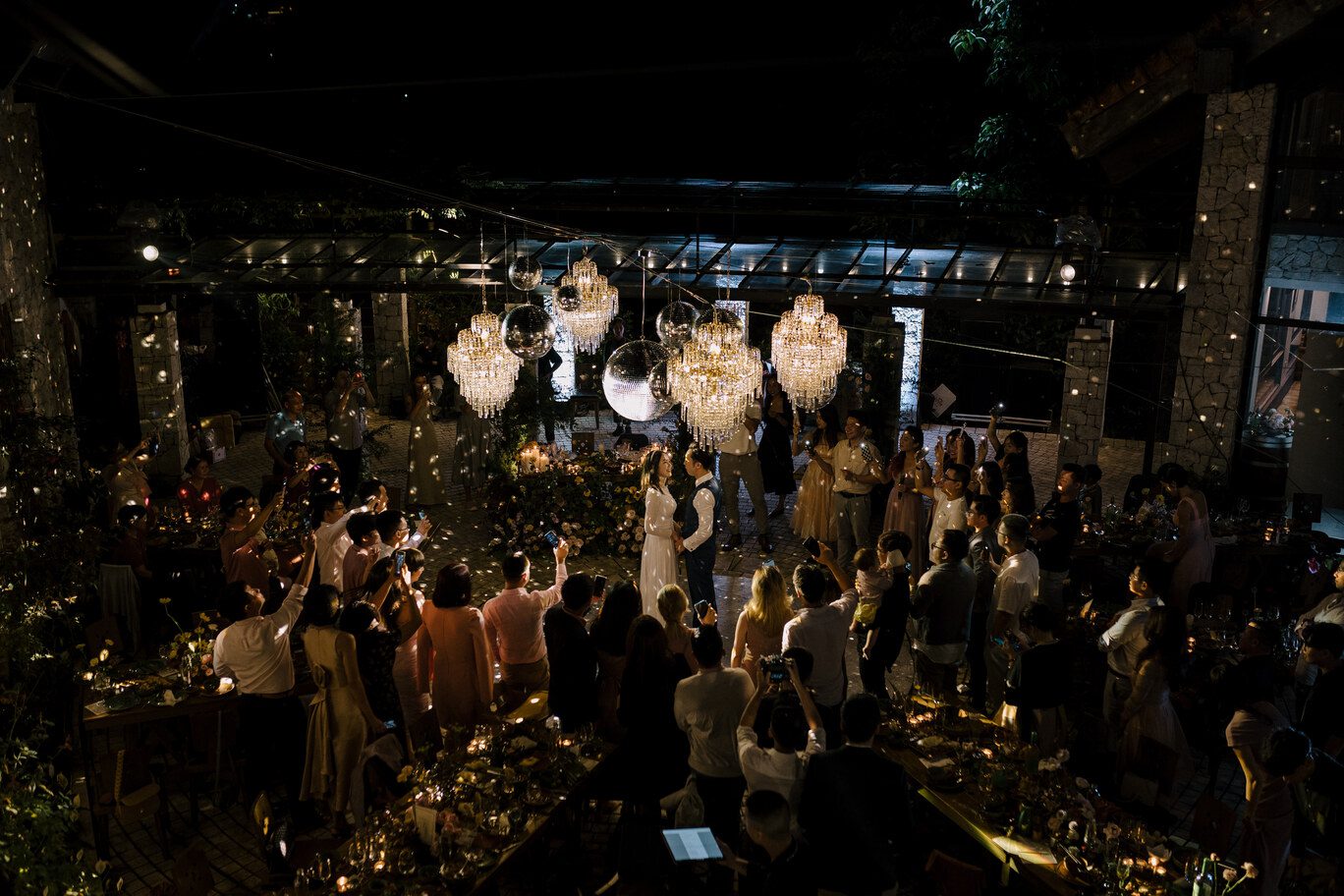 A dance for the ages
There is probably not much to be said about this view of Duy and Tram's dance that evening… Just look at these striking shots!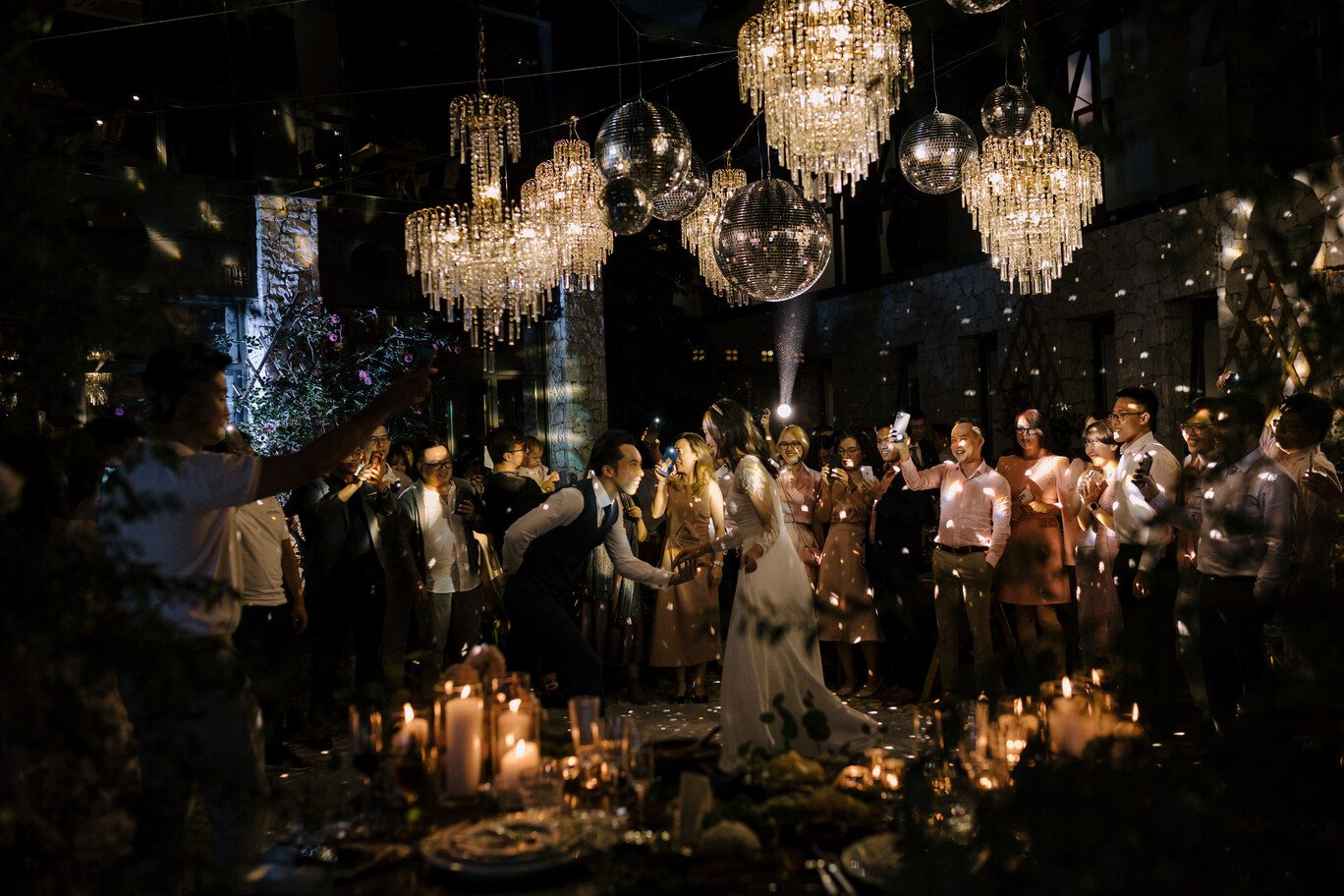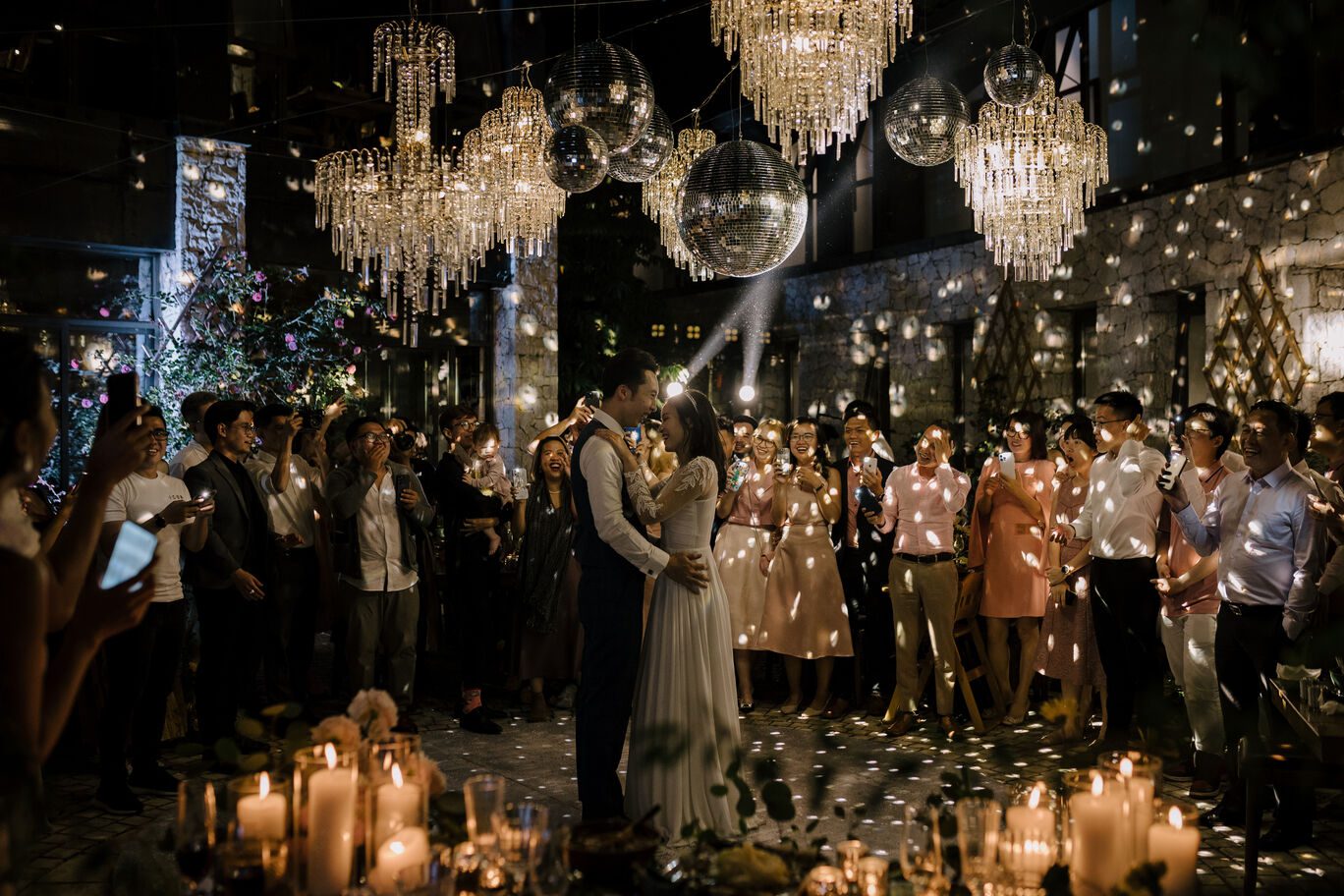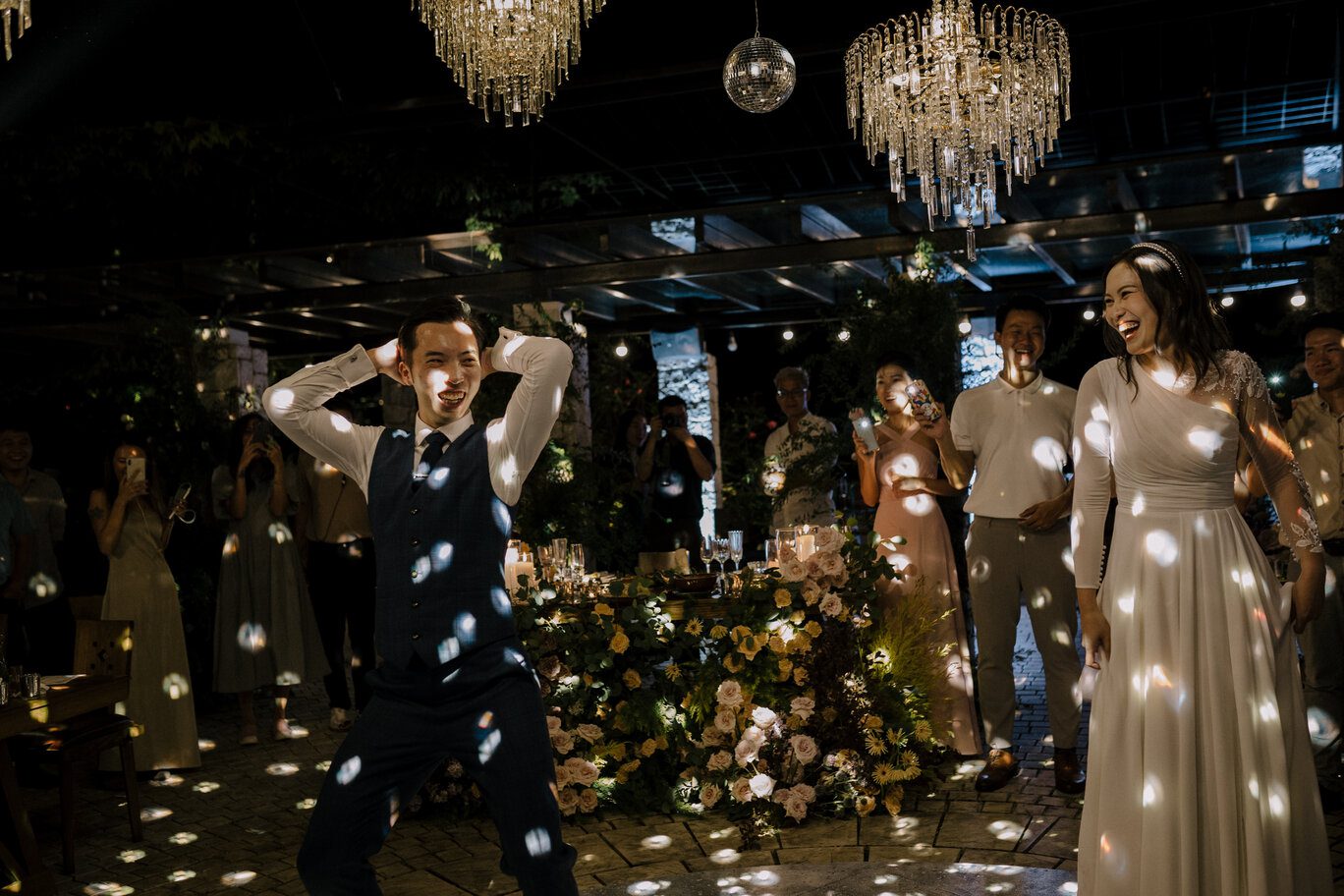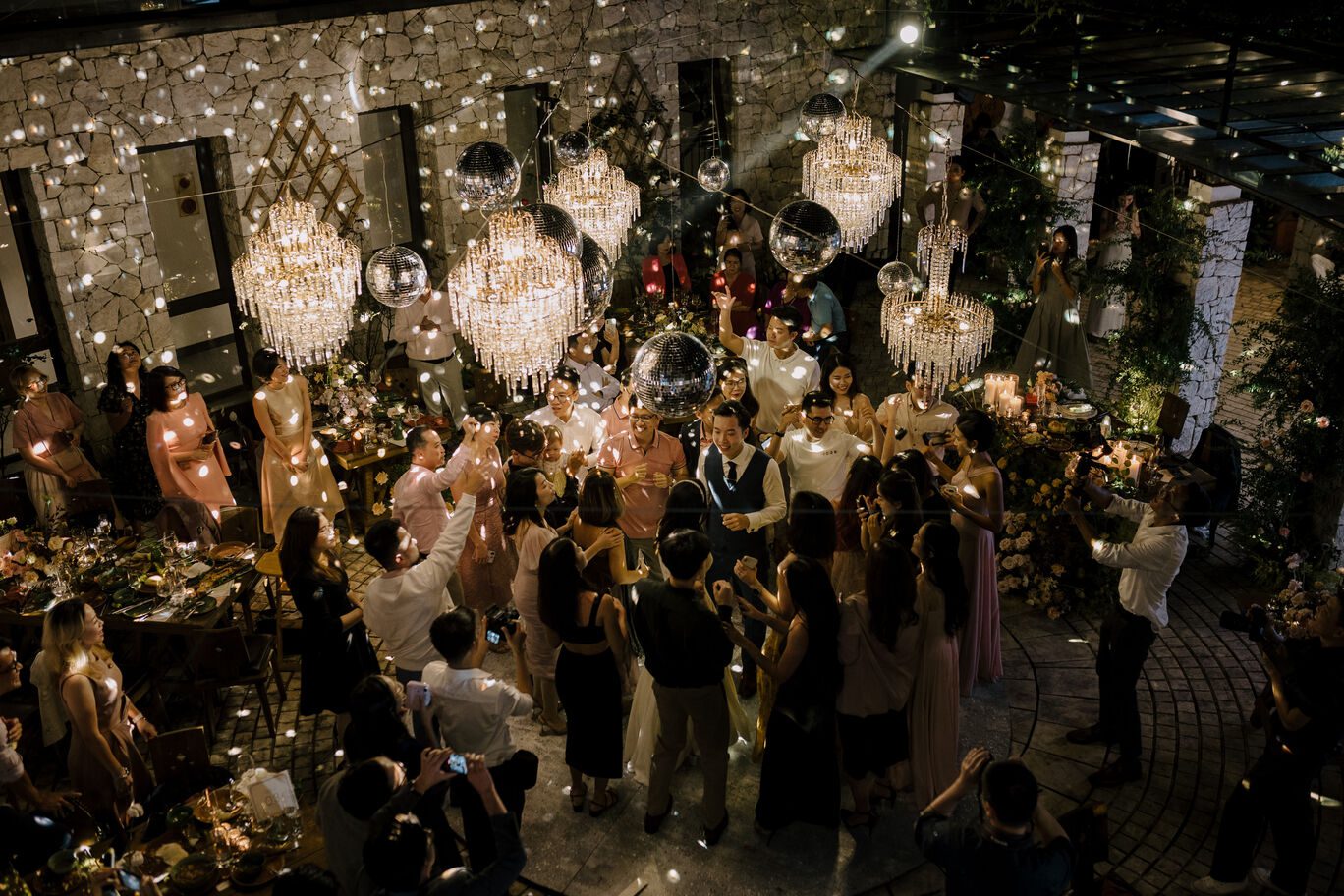 "Did the wedding exceed our expectations? 100% YES! The Planners truly made our dream wedding come true!"