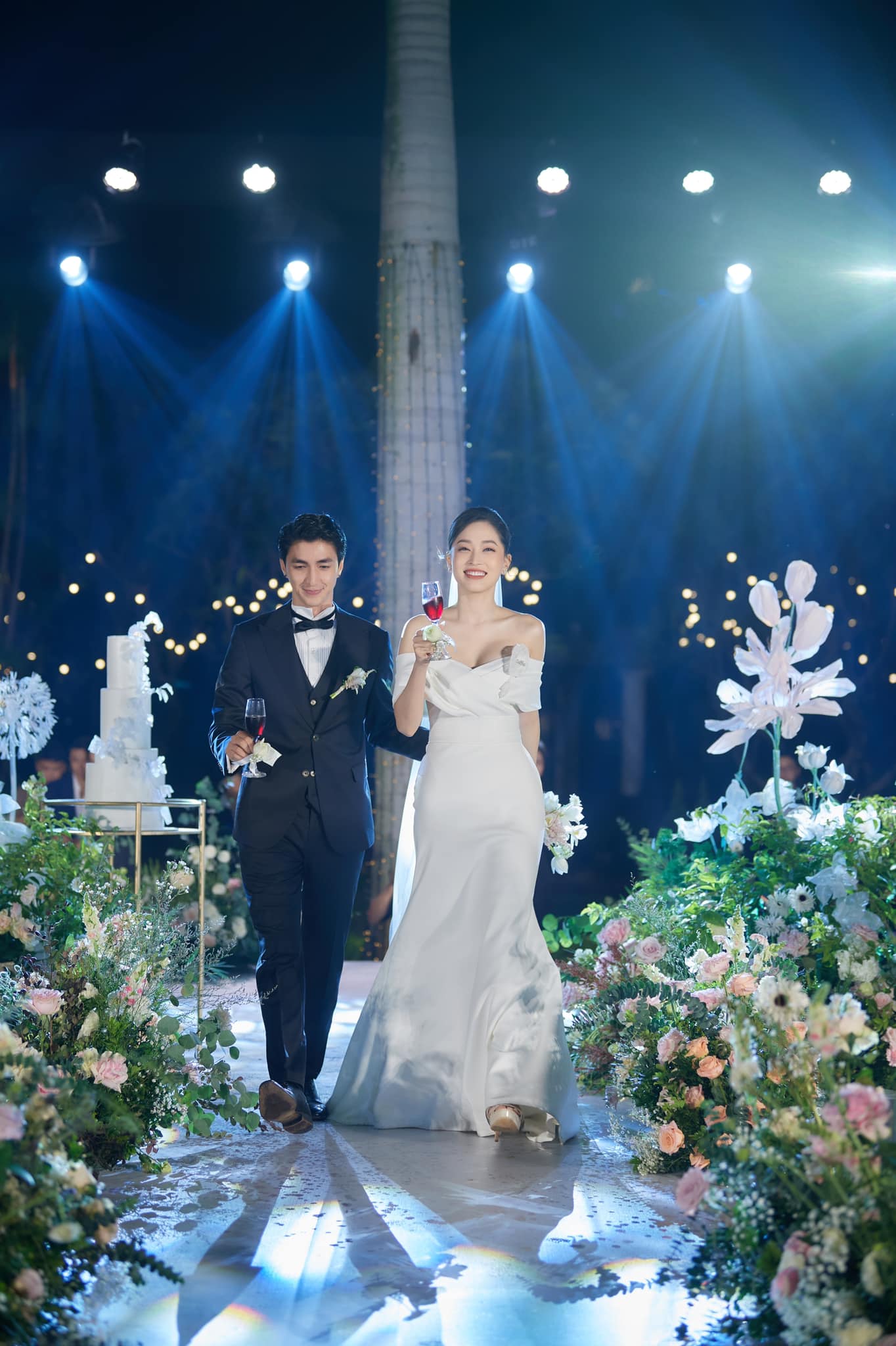 Phương Nga and Bình An
Most Vietnamese people are familiar with Miss Vietnam Runner-up Phương Nga and actor Bình An. Many are fans of their genuine, romantic love story and it was such a joy for The Planners to organize a romantic and exciting outdoor wedding for this beautiful couple.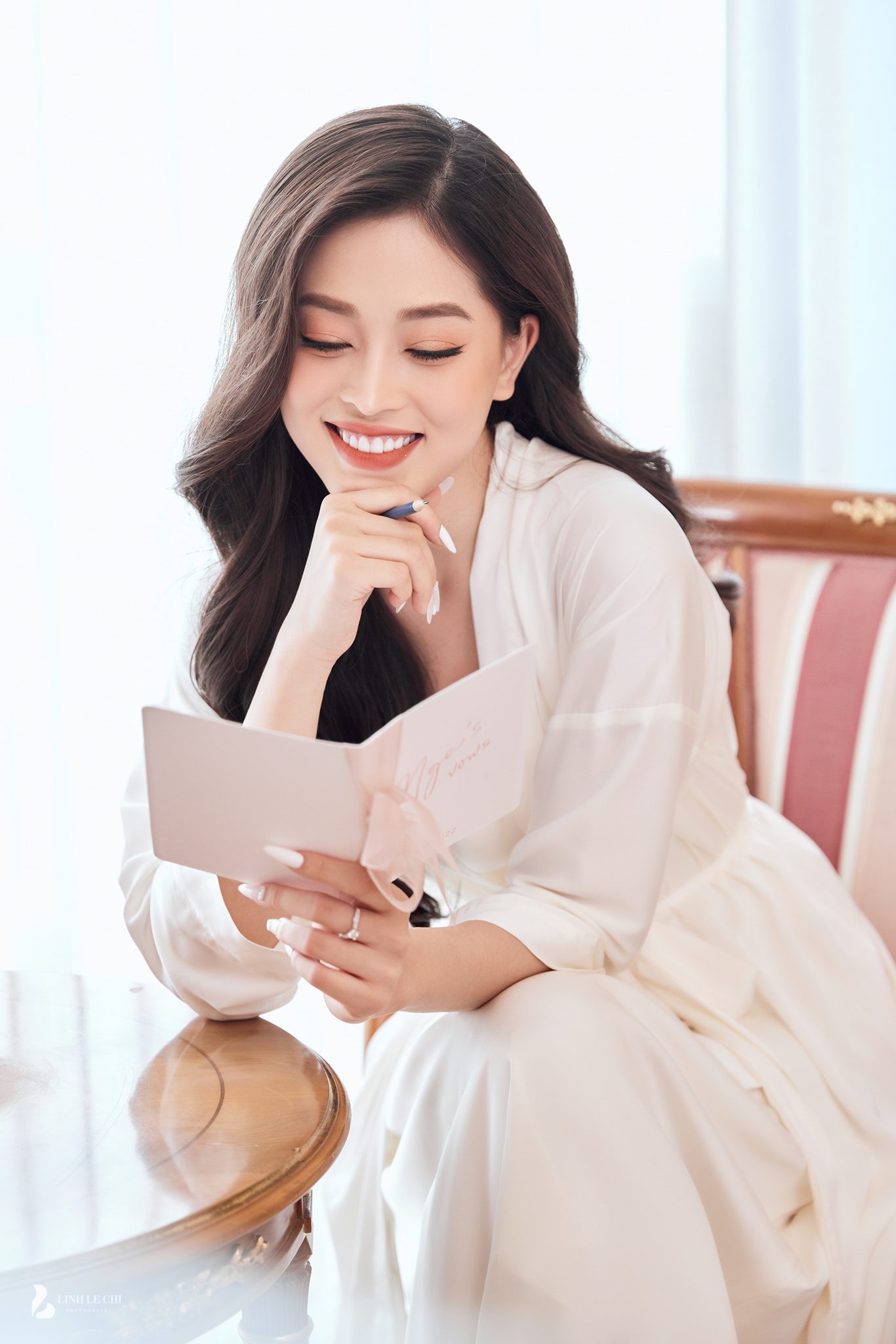 As a beauty pageant and a television star, Nga and An are extremely used to cameras as well as seeing each other in gorgeous looks. However, the emotions remained sacred and precious in their first look prior to the intimate garden wedding ceremony.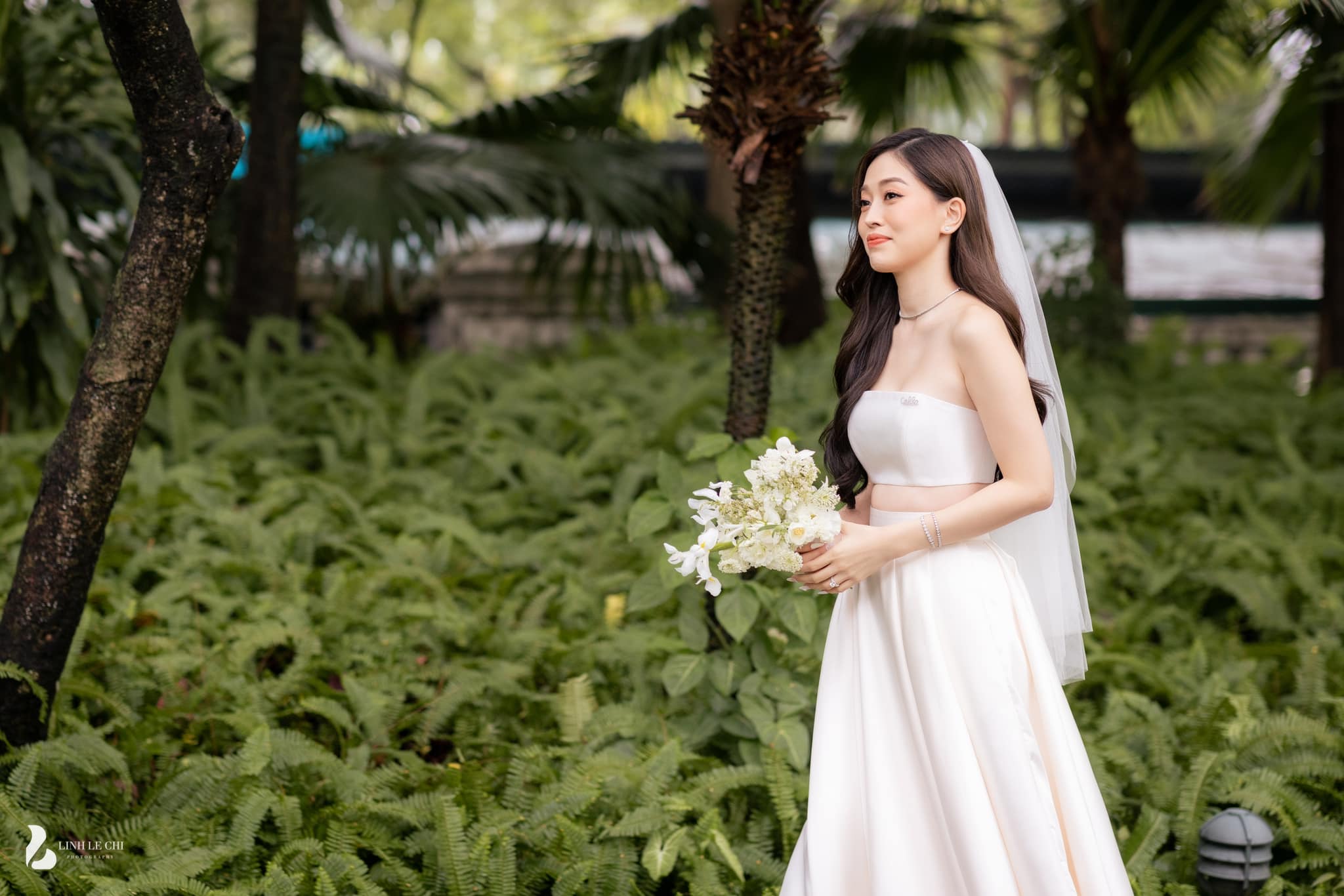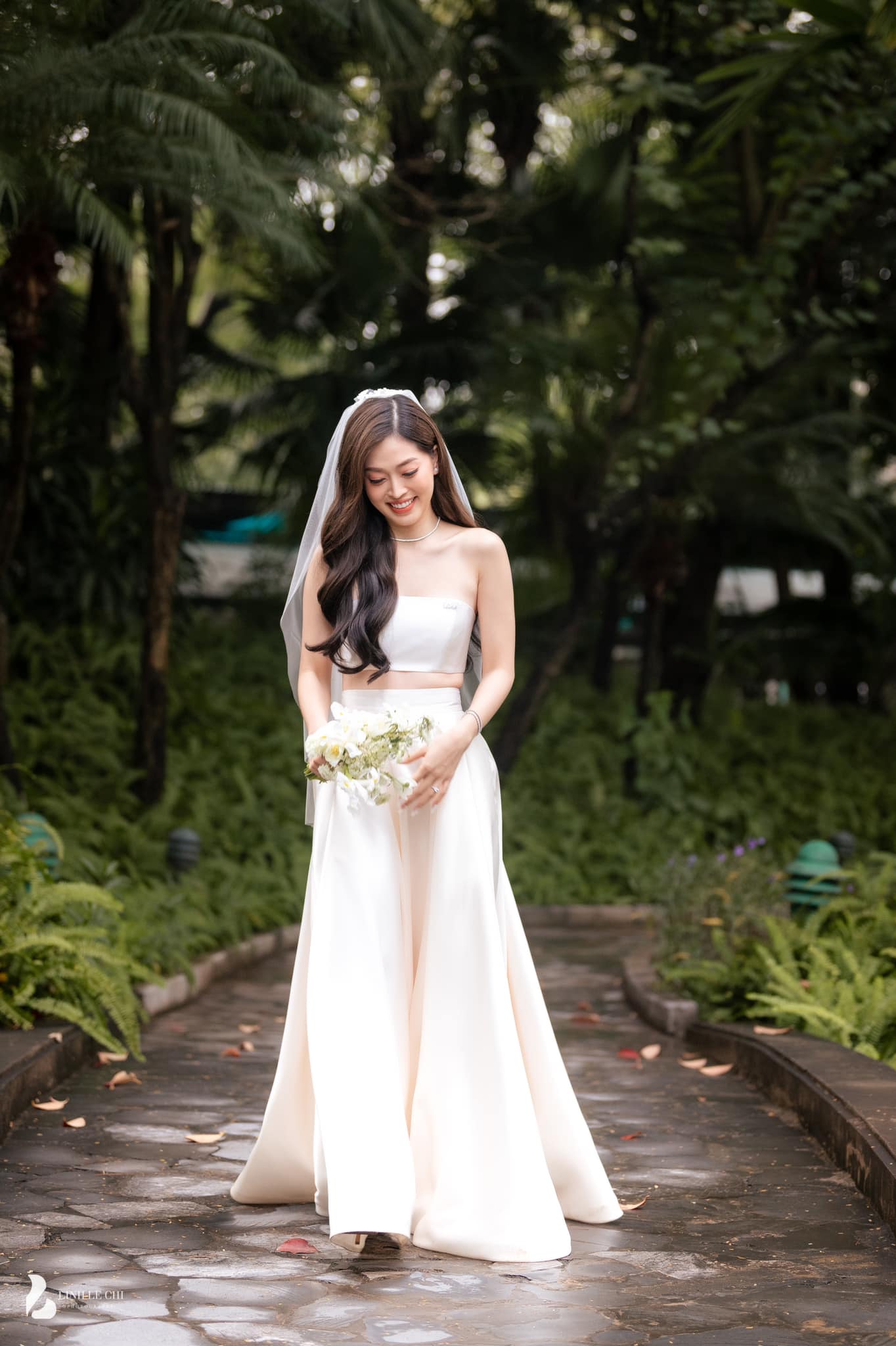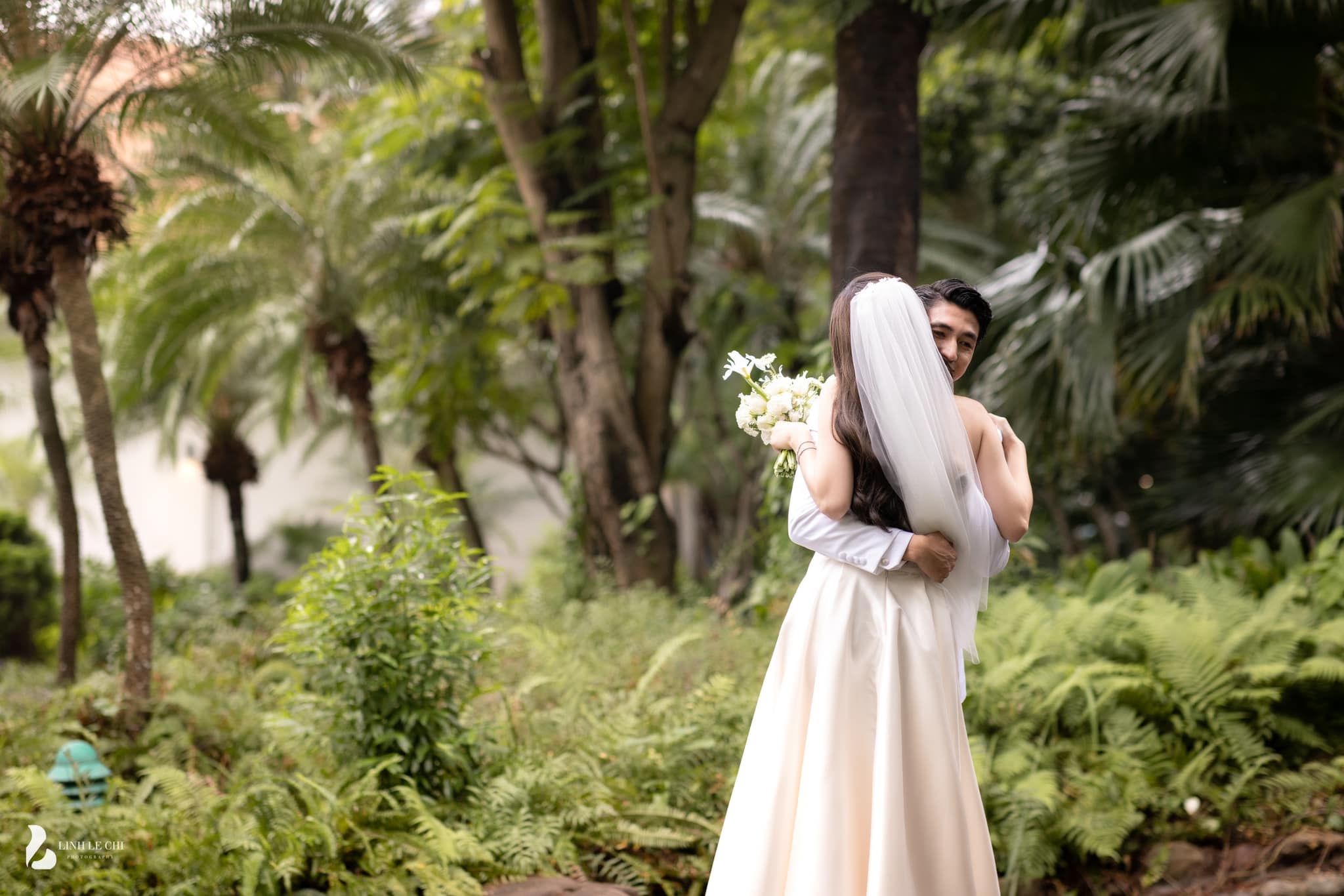 With weddings of clients of high profiles such as Nga and An, there are numerous requirements regarding the planning process and day-of coordination. Confidentiality, program flow, guest welcoming,… were all taken into account to make sure that Nga and An could enjoy their special day while their high-profiled guests had the best wedding experience as well.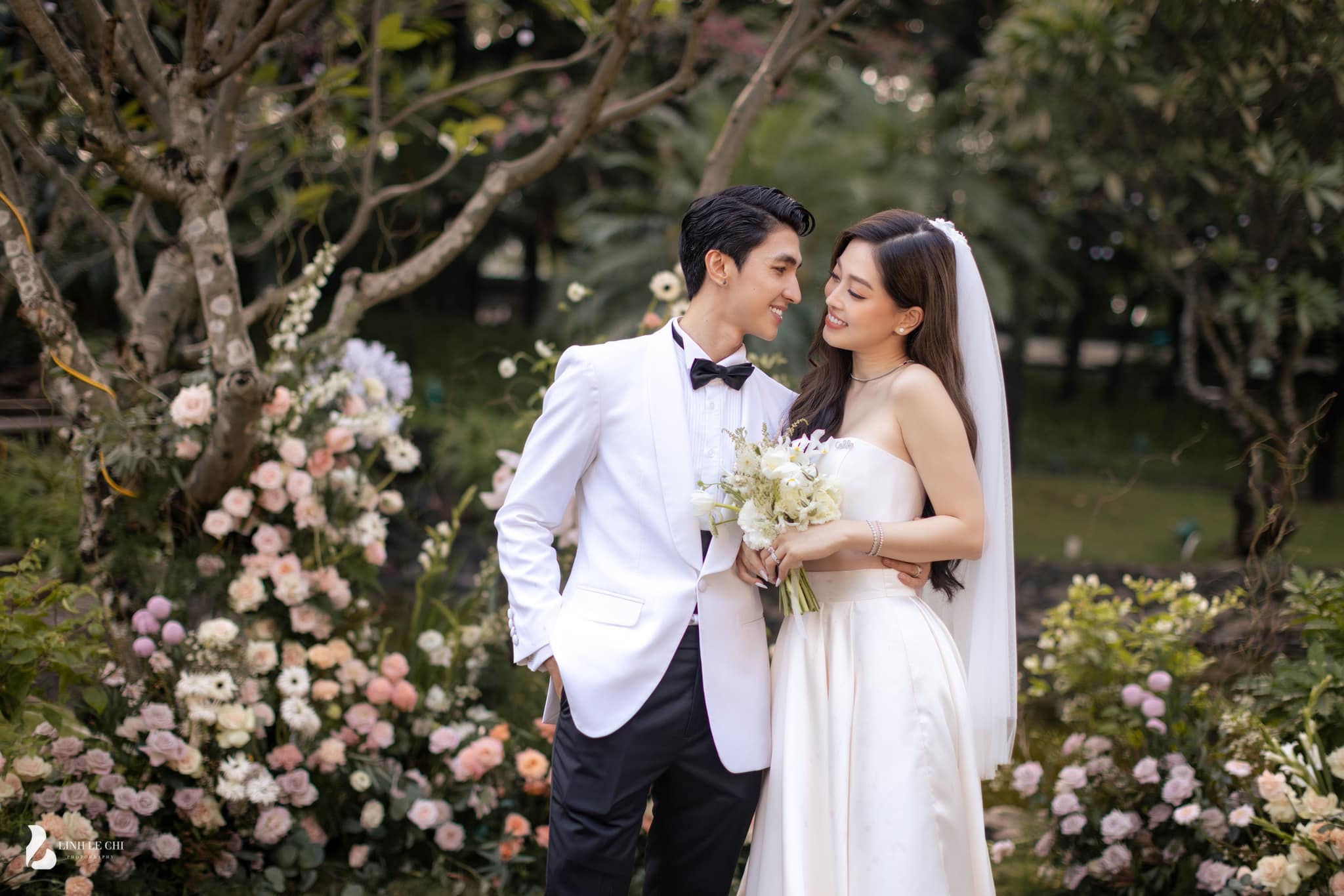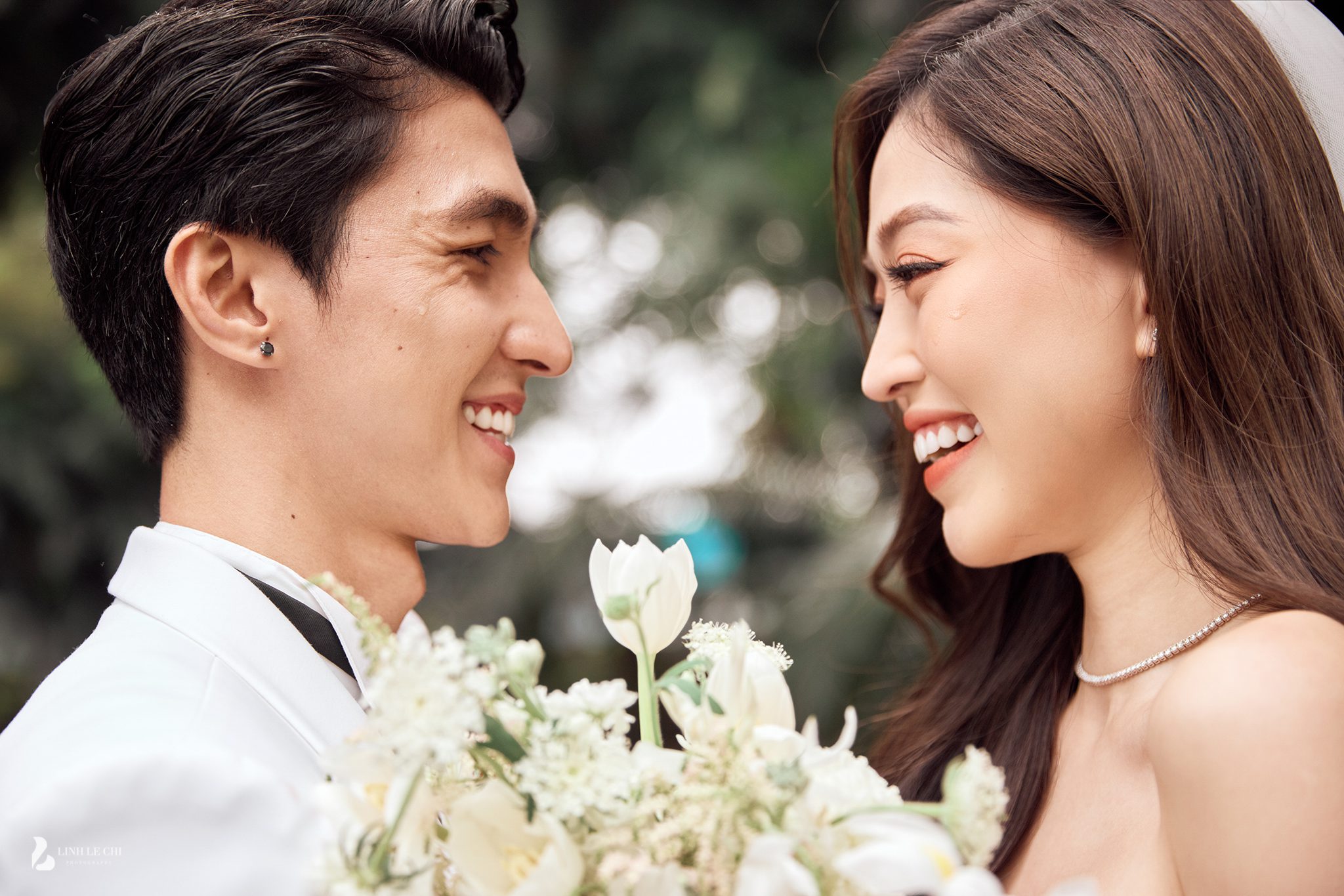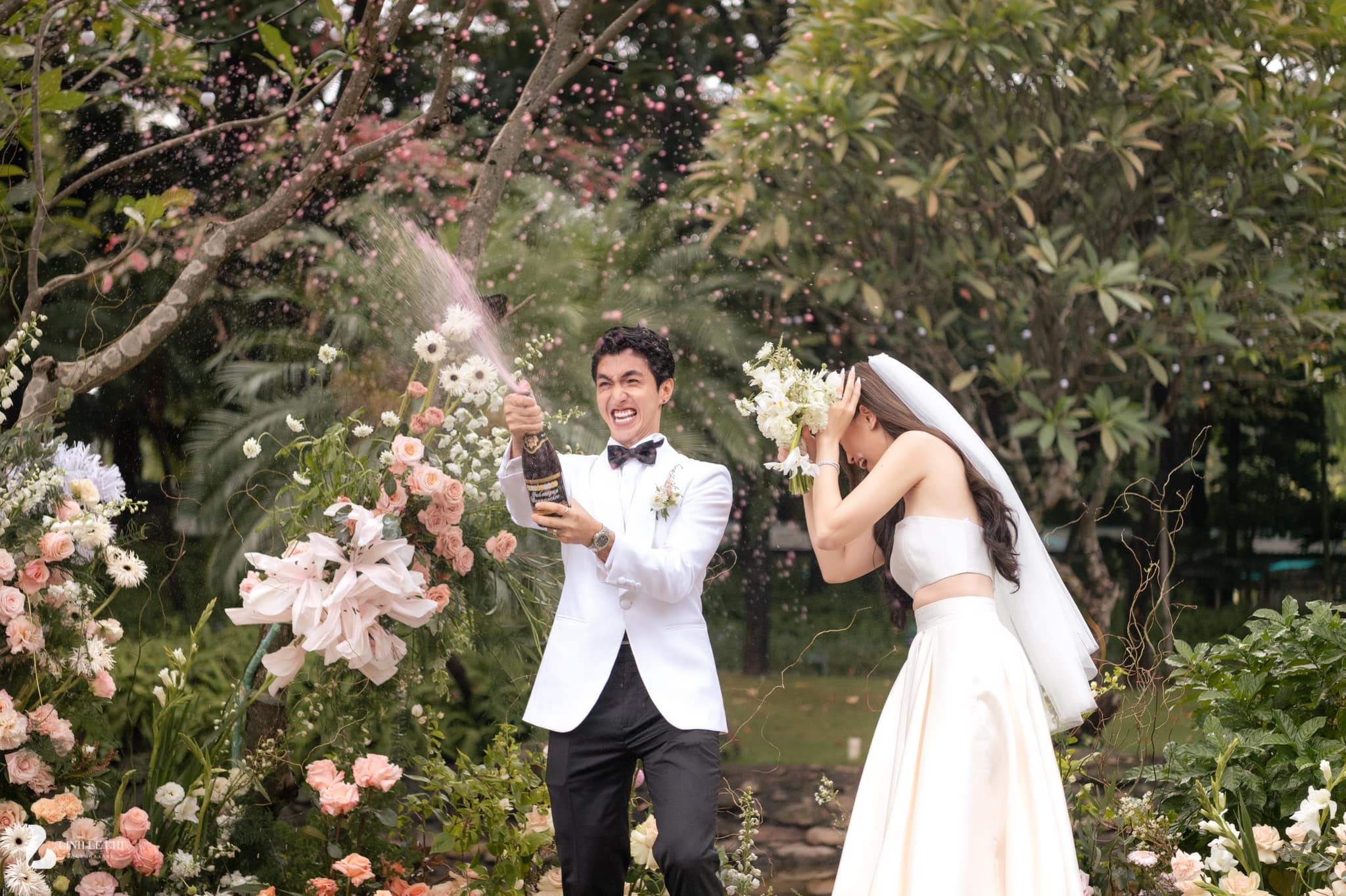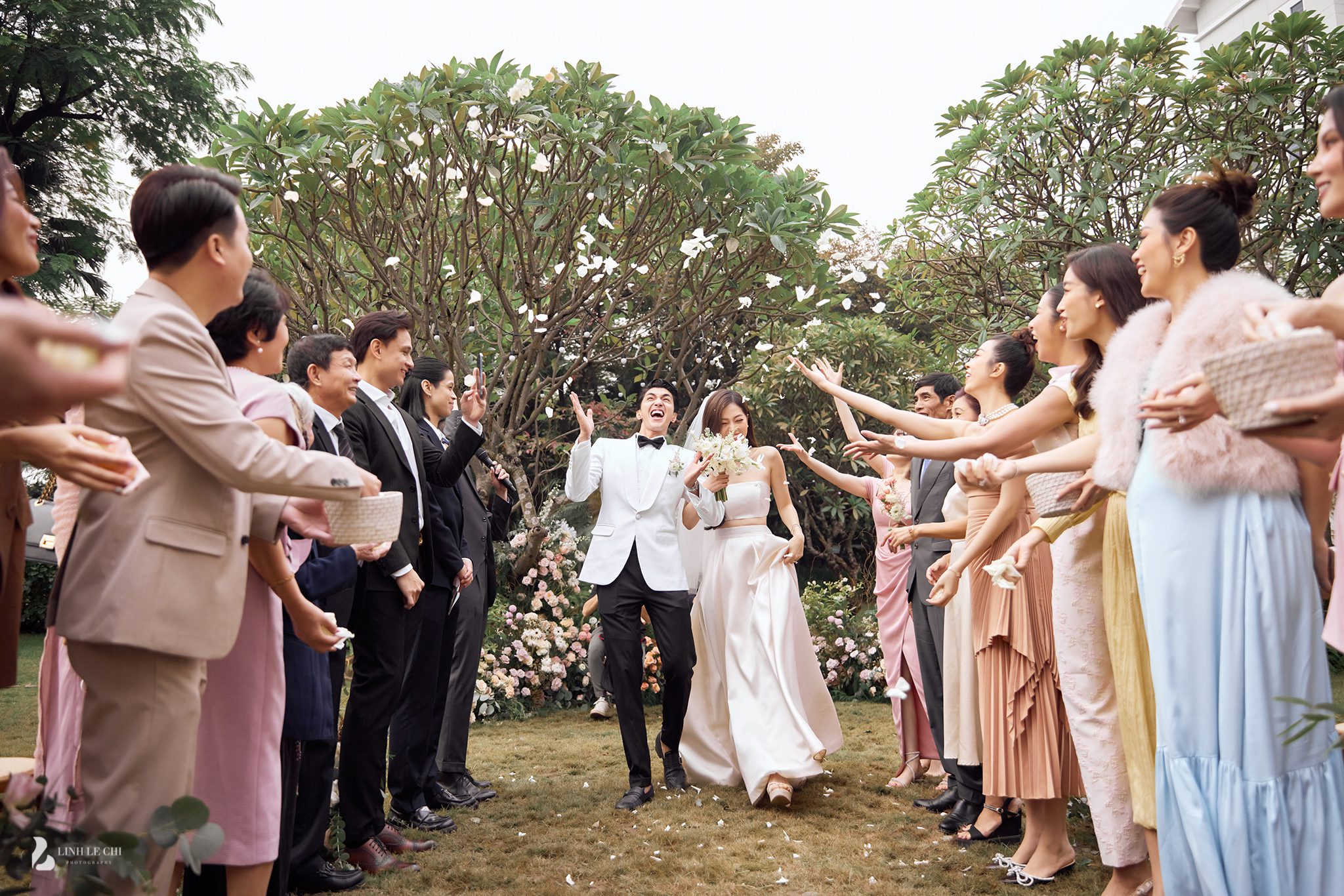 After an intimate and romantic ceremony attended by their families and closest friends, Nga and An rejoiced in an electrifying outdoor wedding night. We granted another wish for the groom, a motorbike lover, to have his entrance on a two-wheeled beauty! Meanwhile, Nga entered the wedding in the escort of her dear father.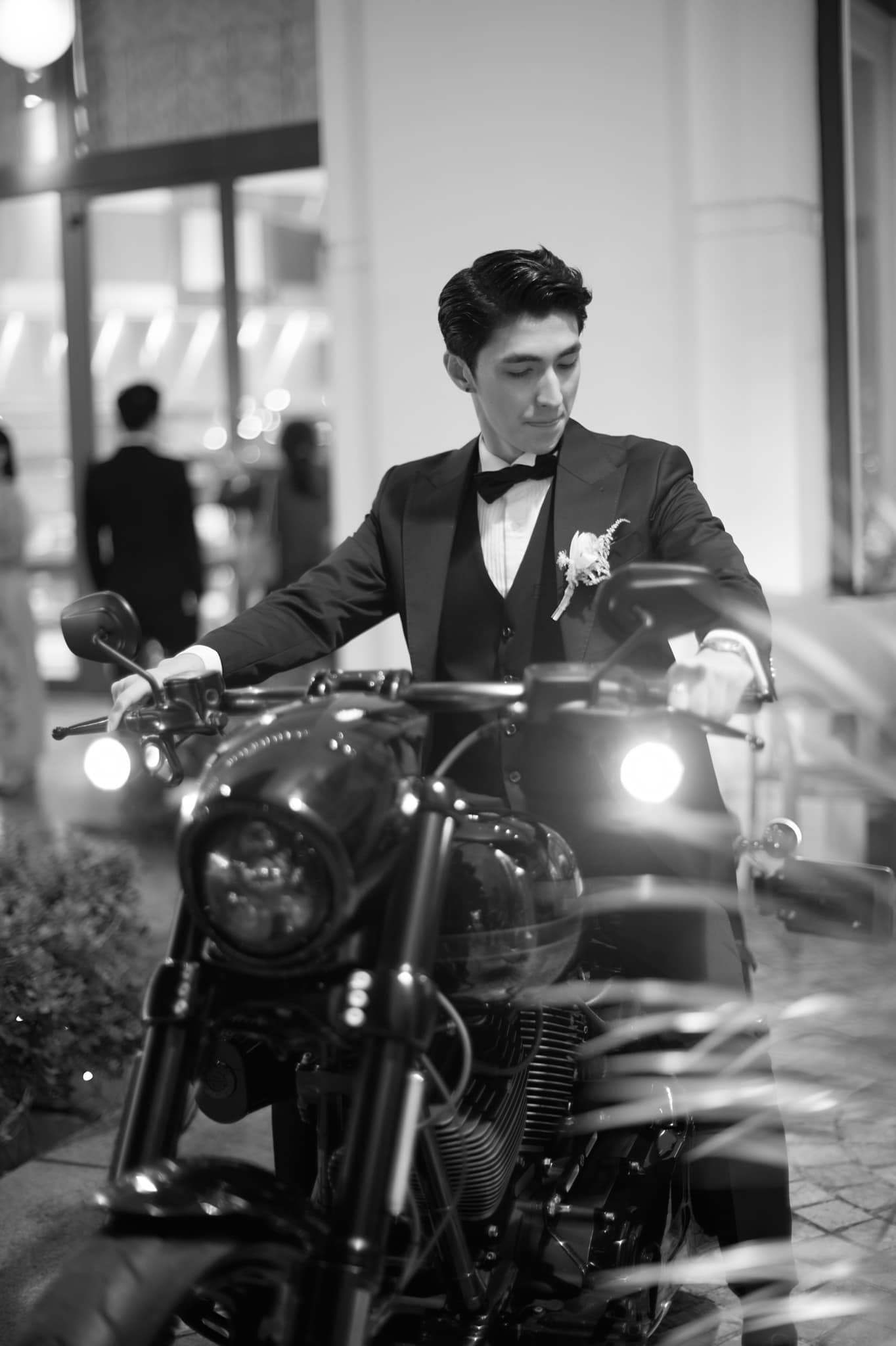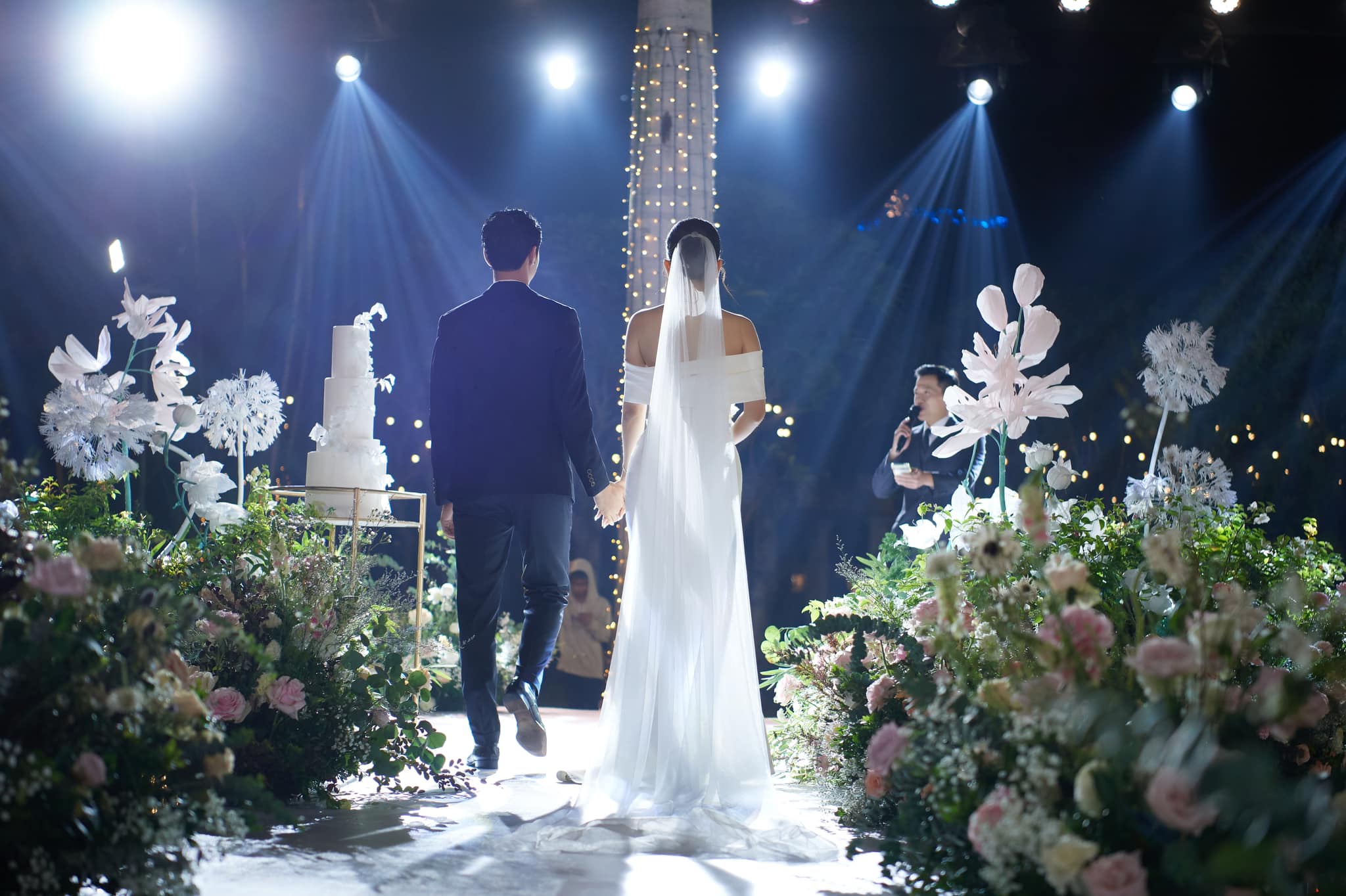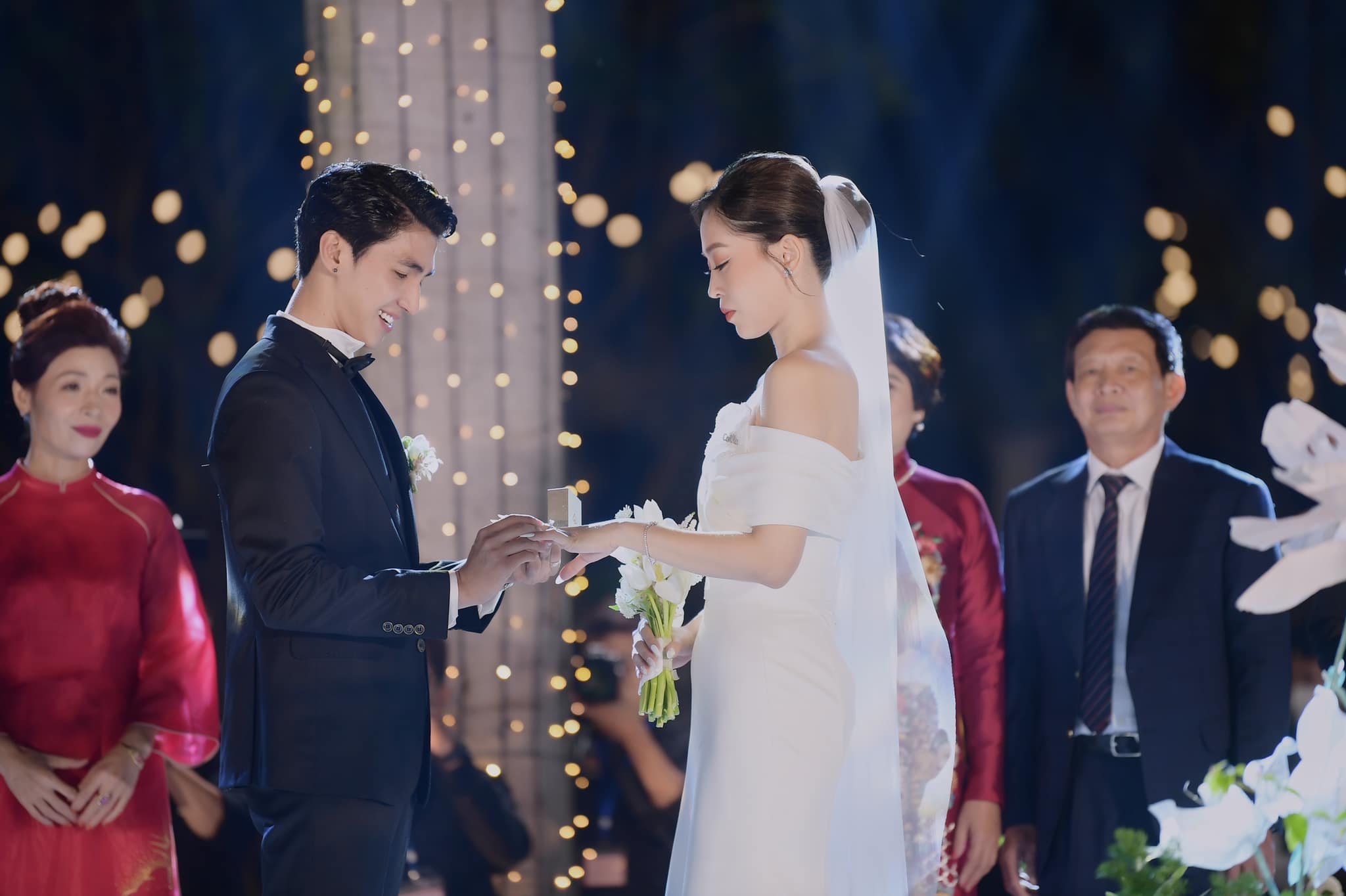 If you are looking for an outdoor venue for your wedding in Hanoi, we suggest you take a look at this blog!