A Wedding Ceremony By The Beach
The wedding of Linh & James was held on a sunny day with blue sky and waves lapping on the shore. We could not ask for a better day to hold a beach wedding in Danang.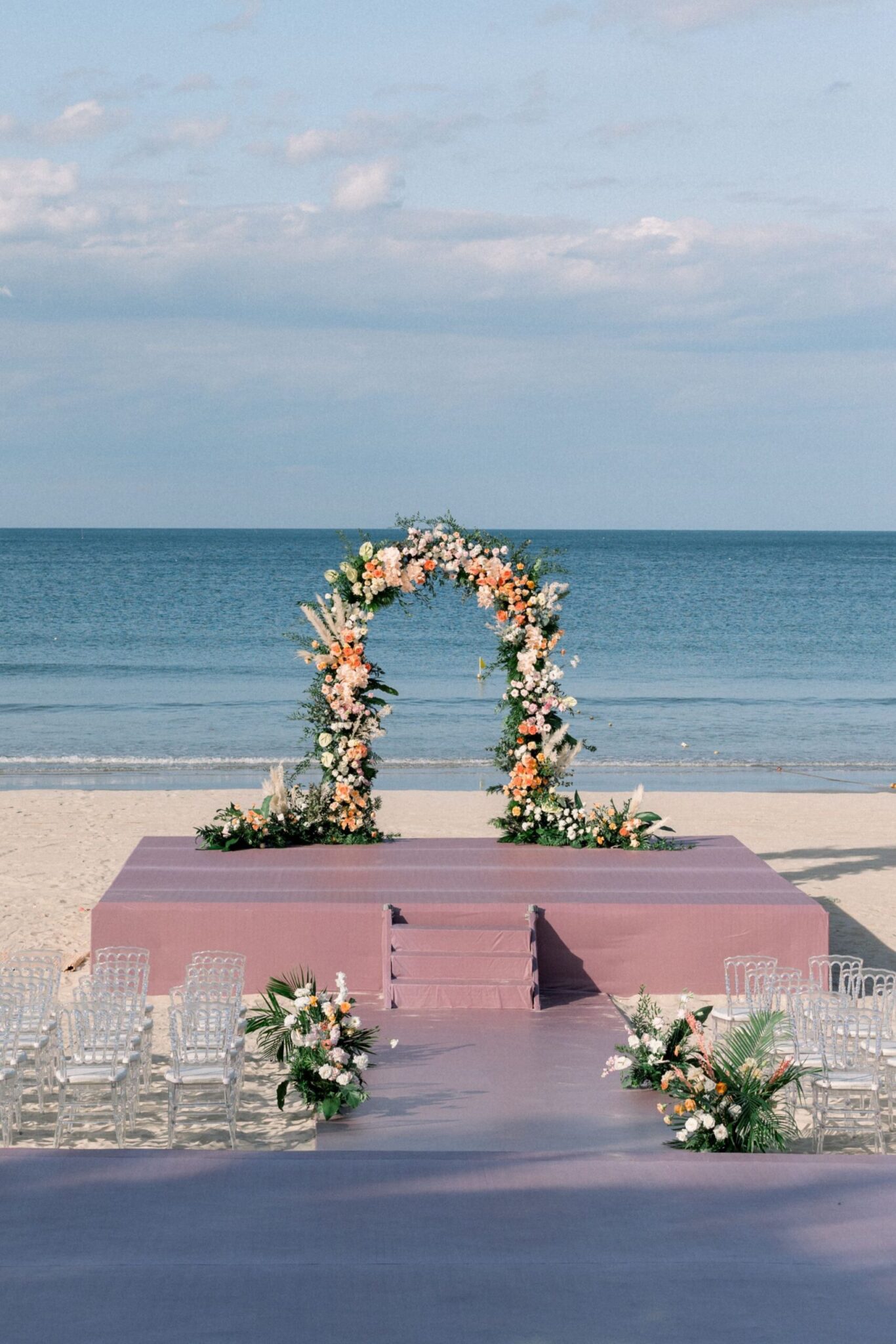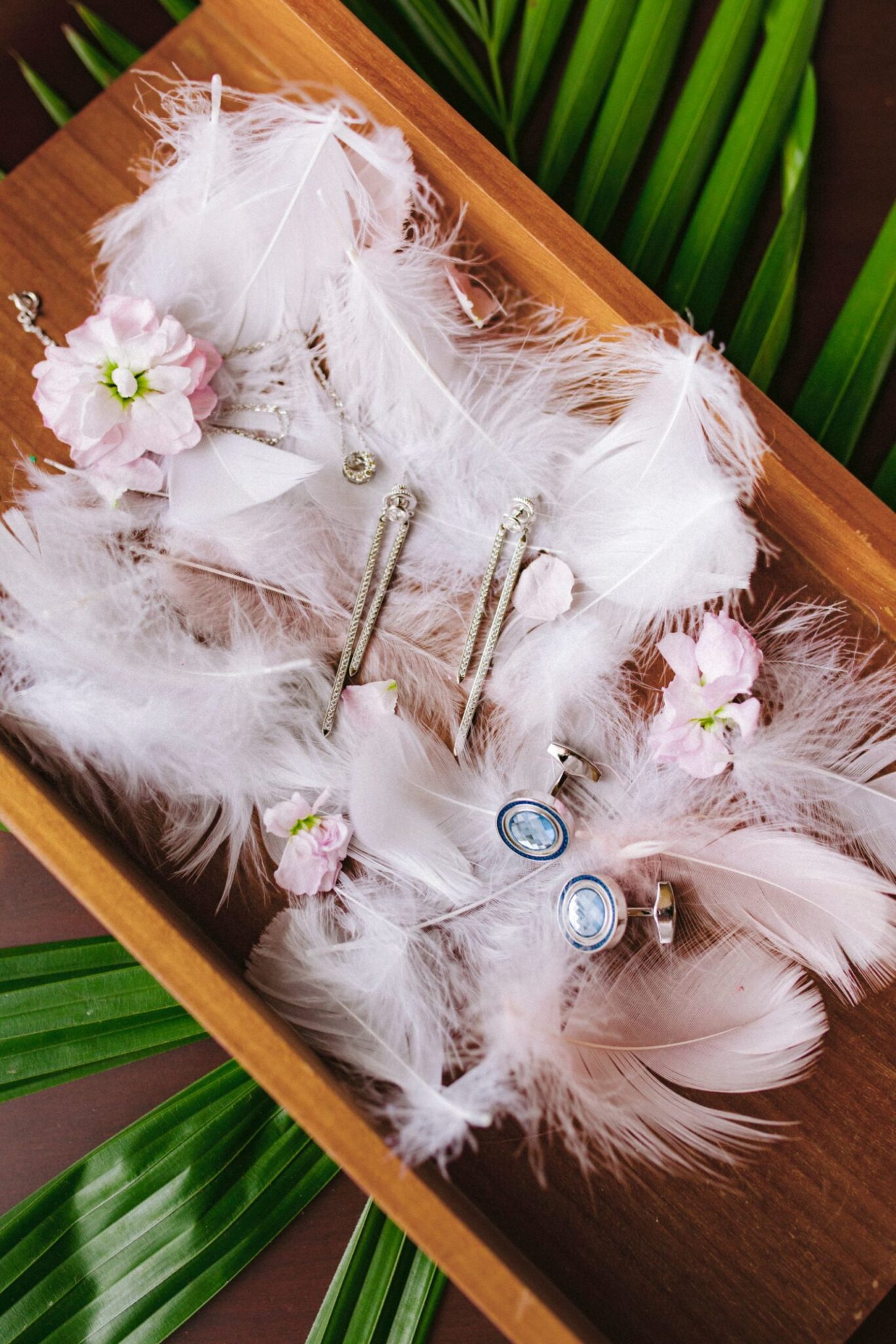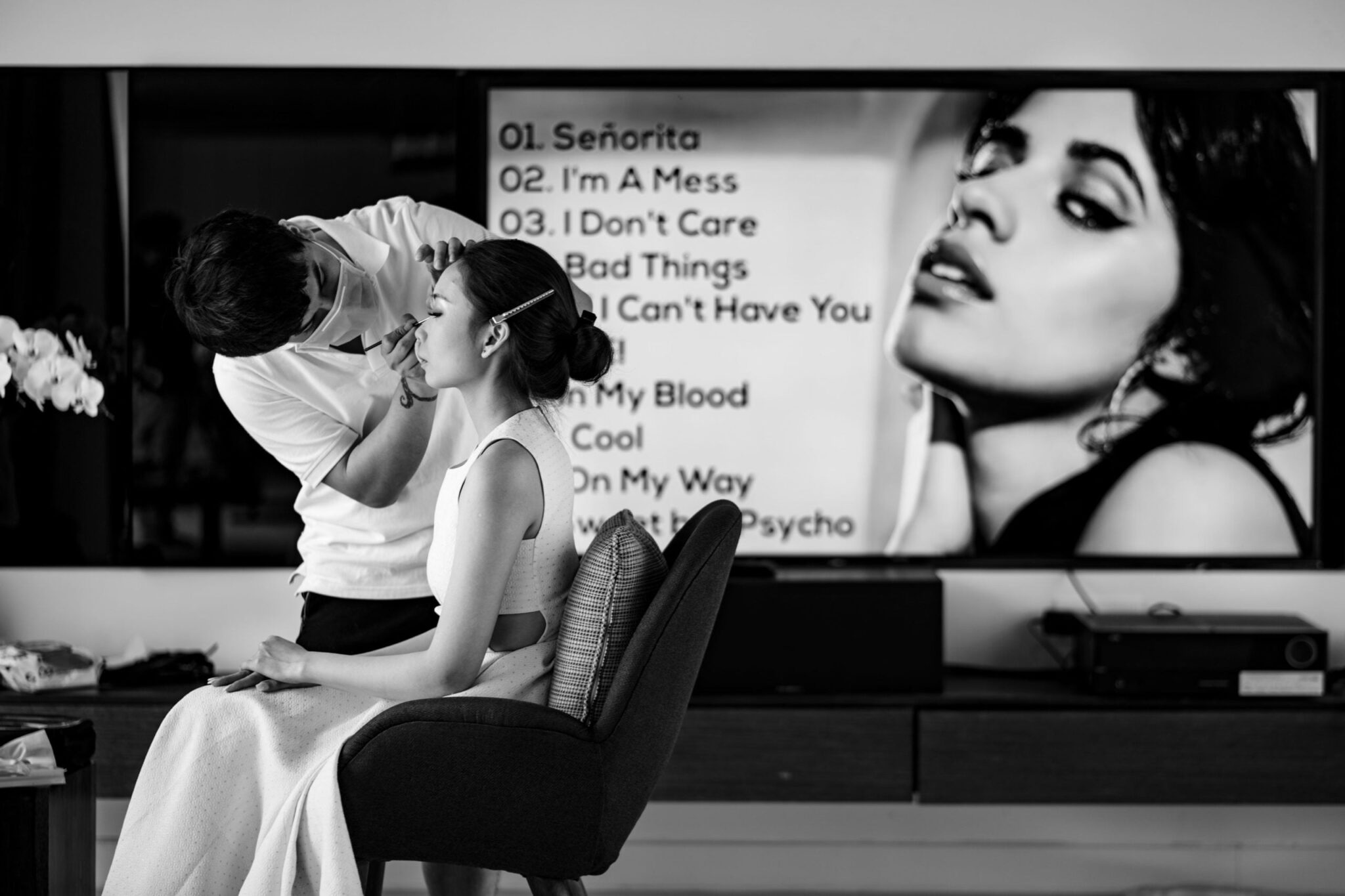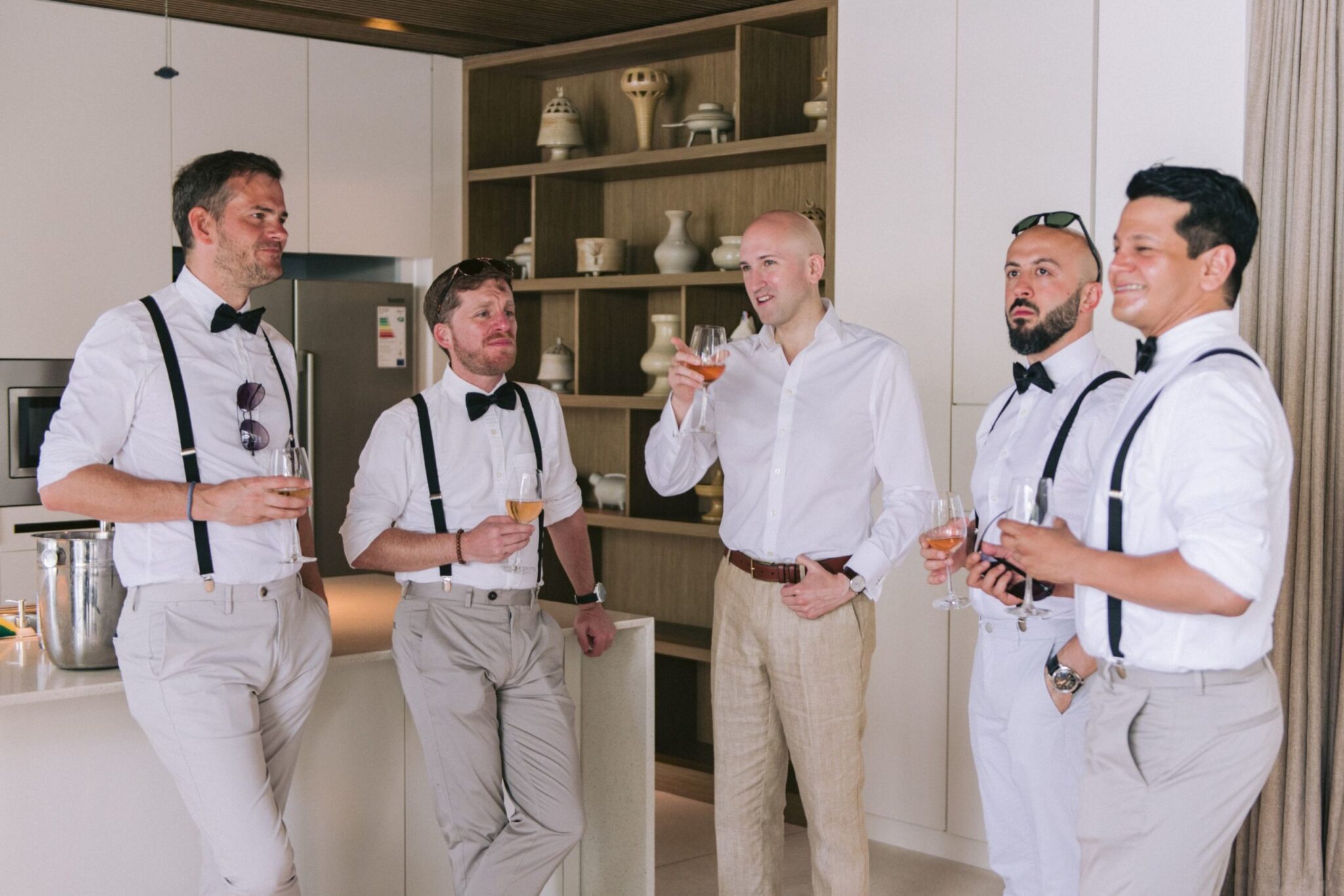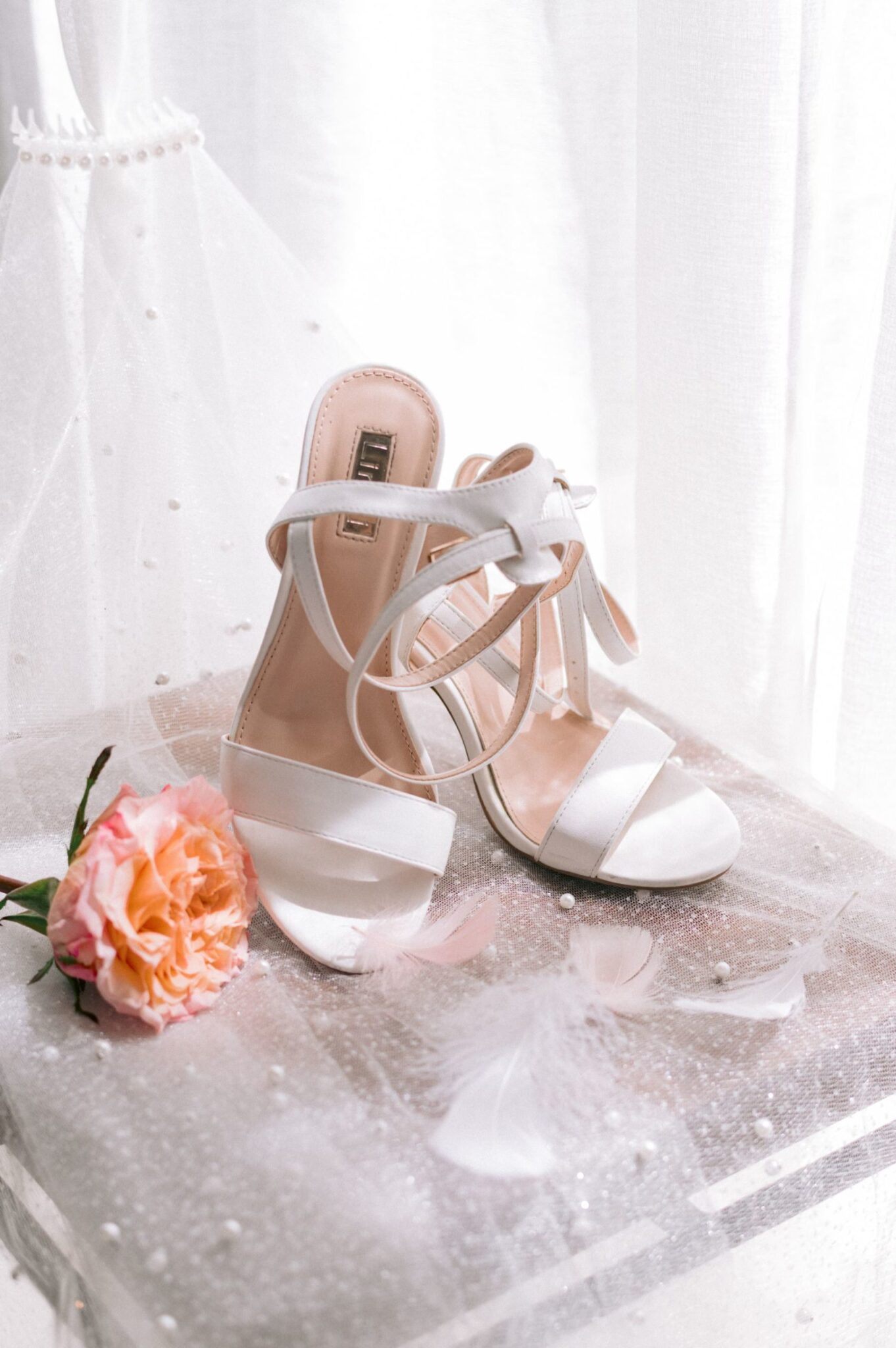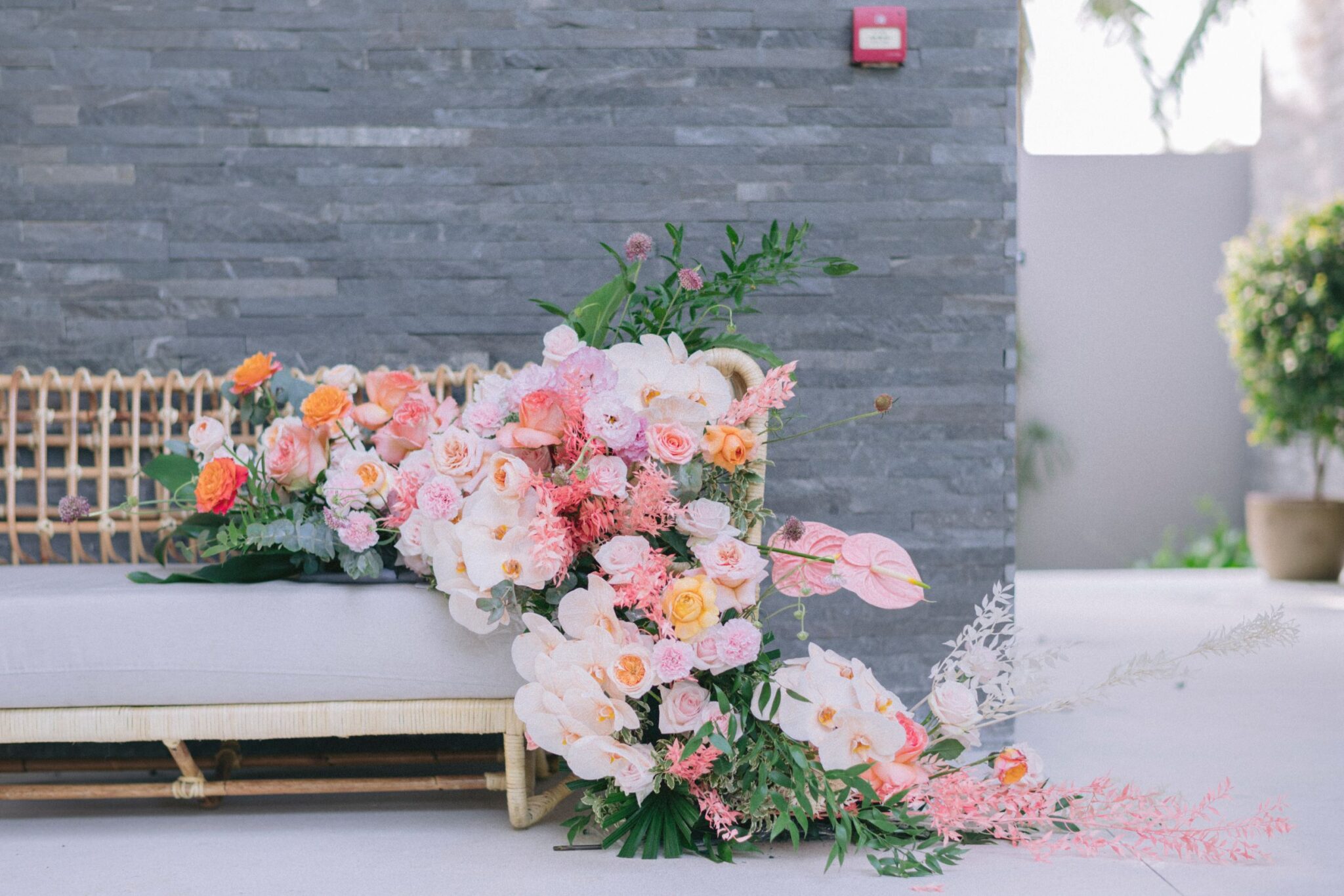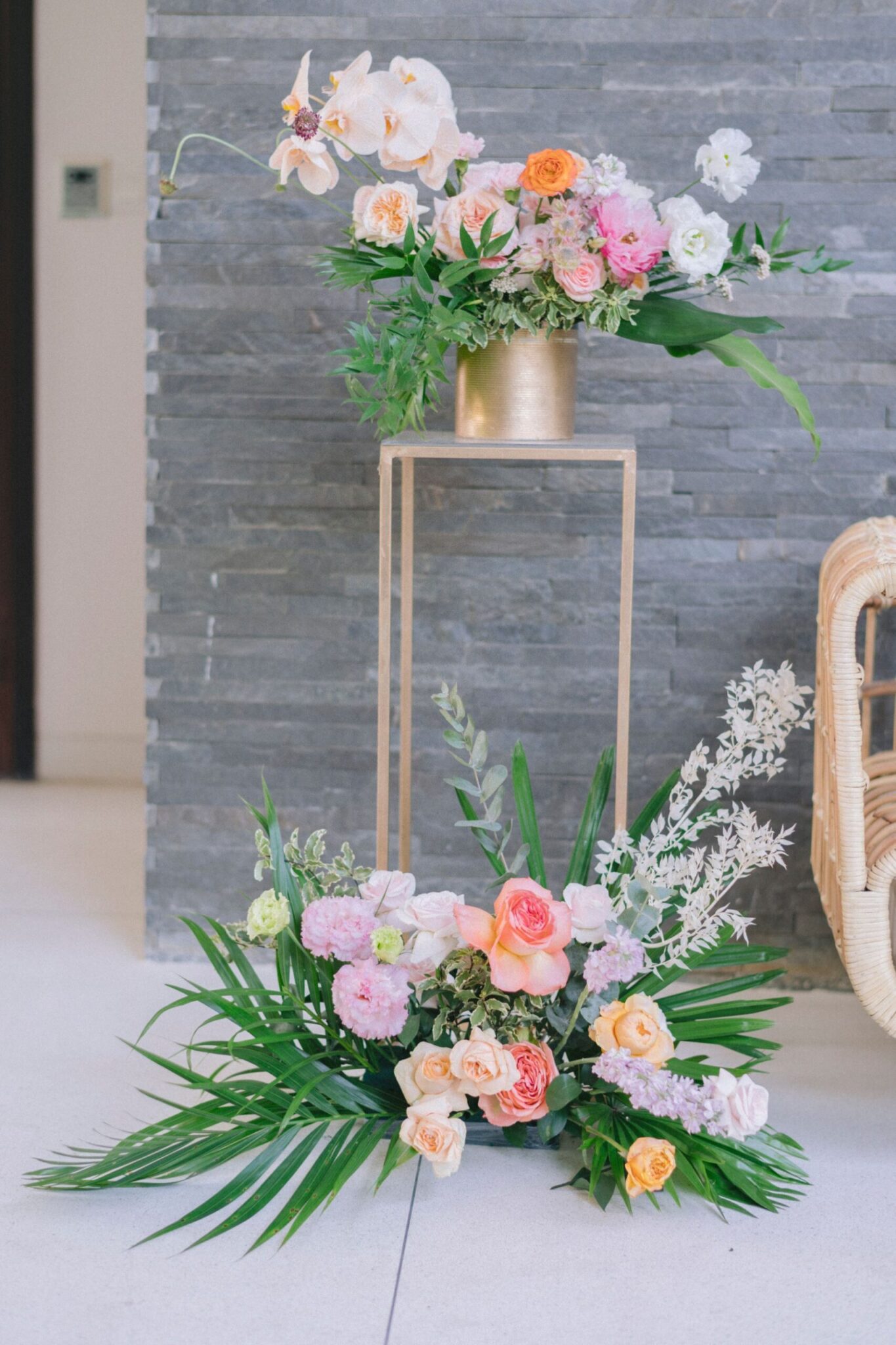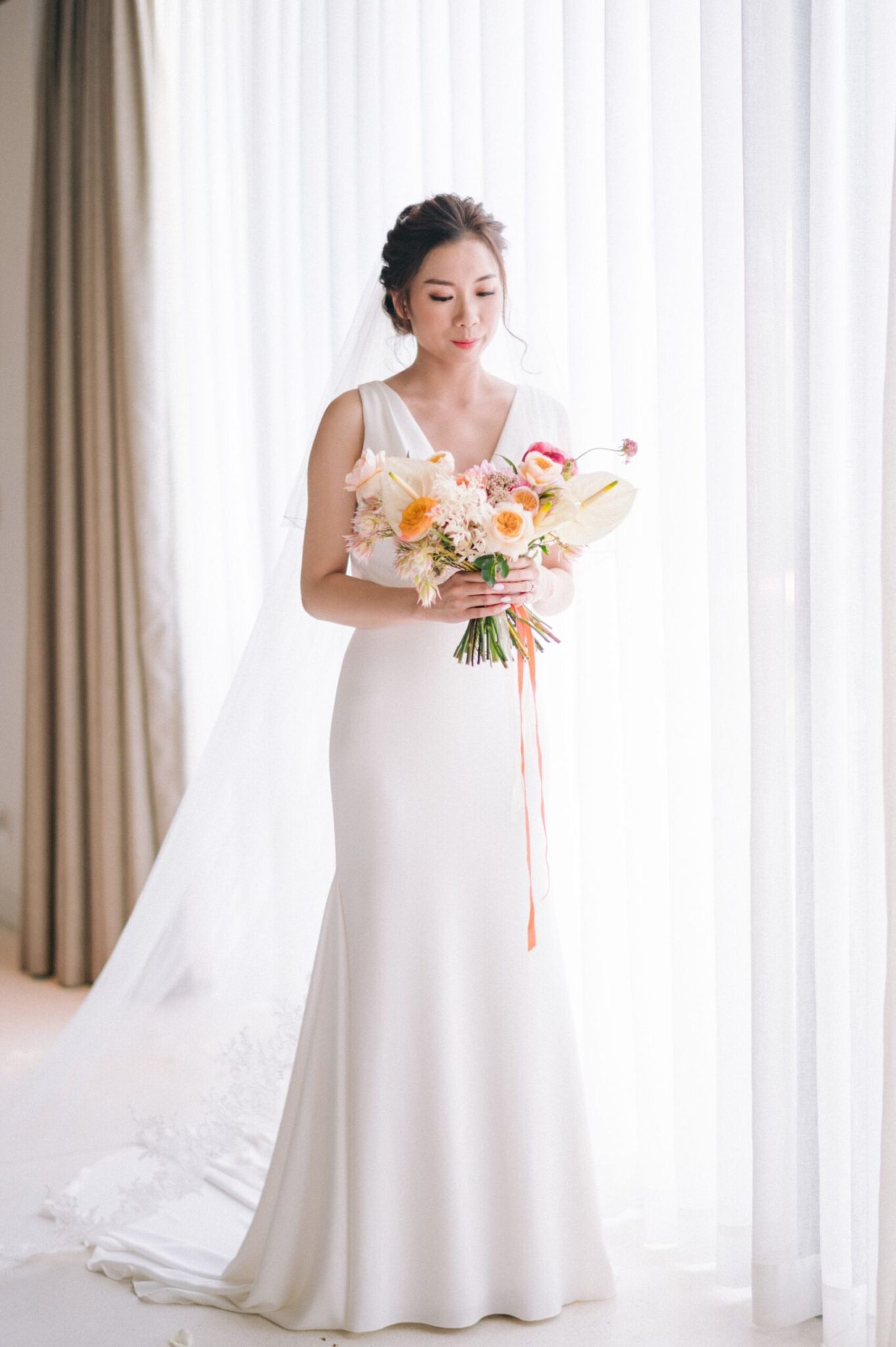 The Wedding Concept
Initially, Linh was not sure how she wanted the wedding to be but she knew that it should has the warm, bright colors. Quynh Anh – her wedding planner quickly caught her idea and propose a wedding concept that required abundance of flowers in warm tones and had a hint of tropical wedding with palm leaves.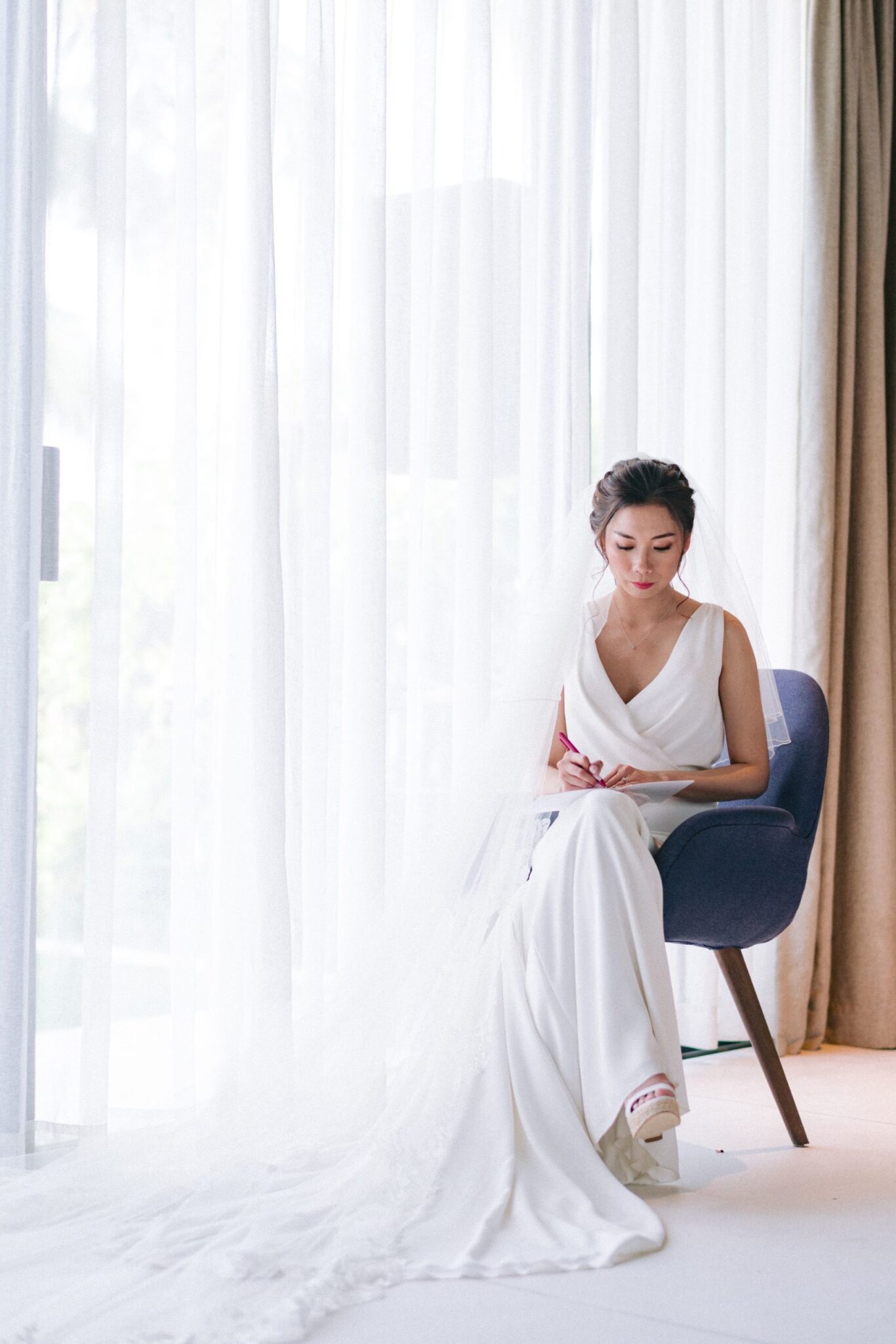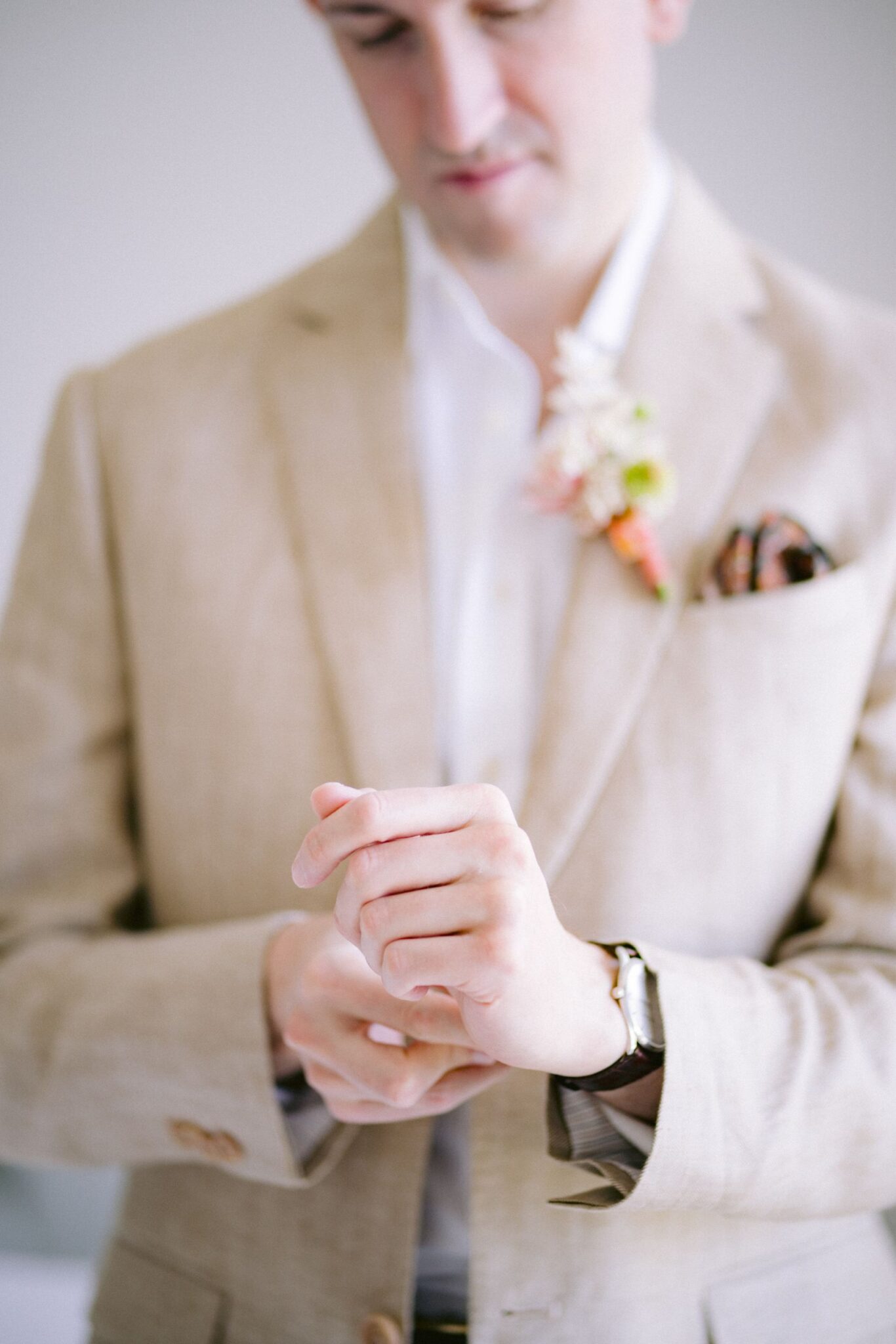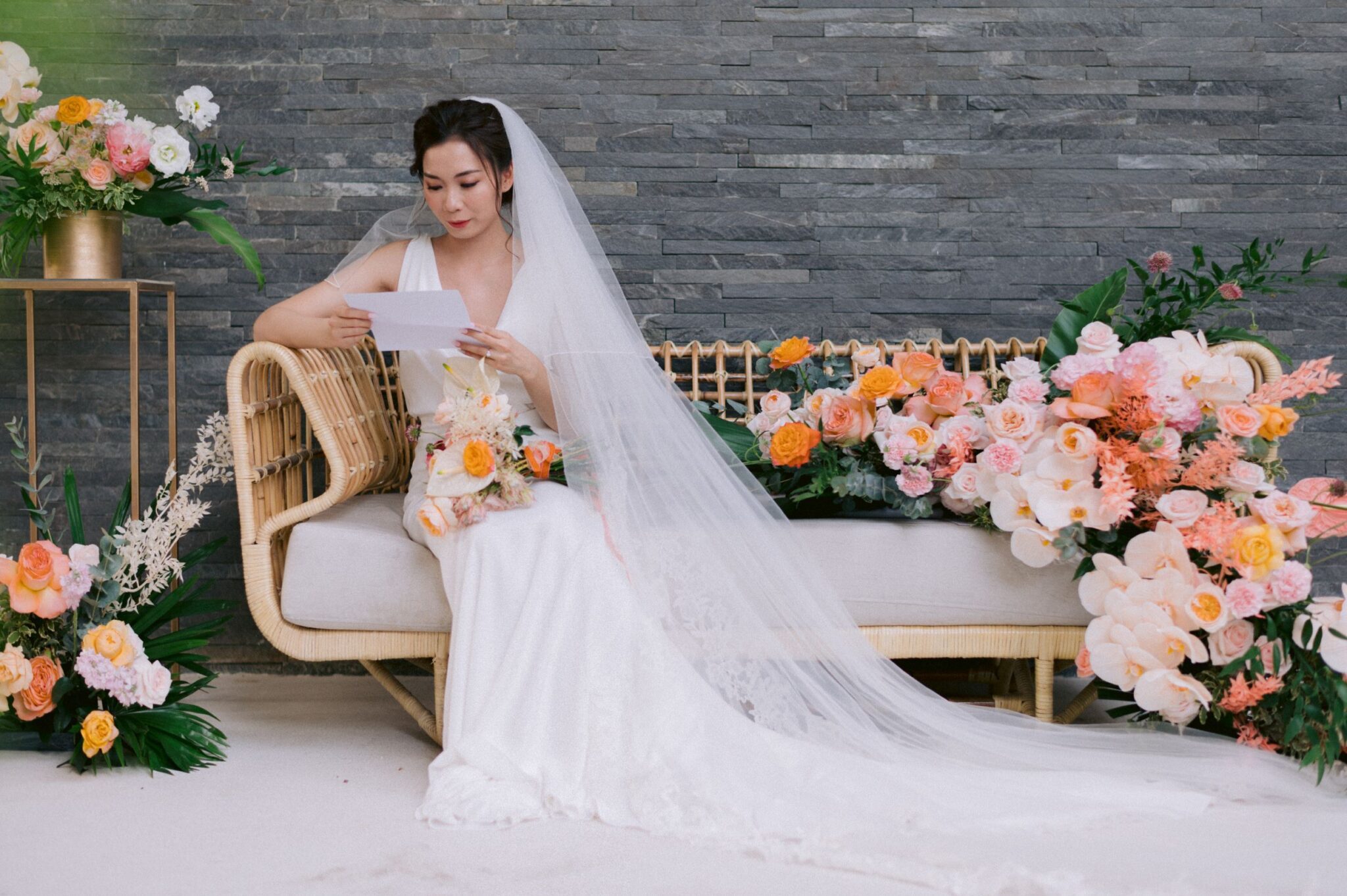 "Linh is reading letter from James, prior to their ceremony."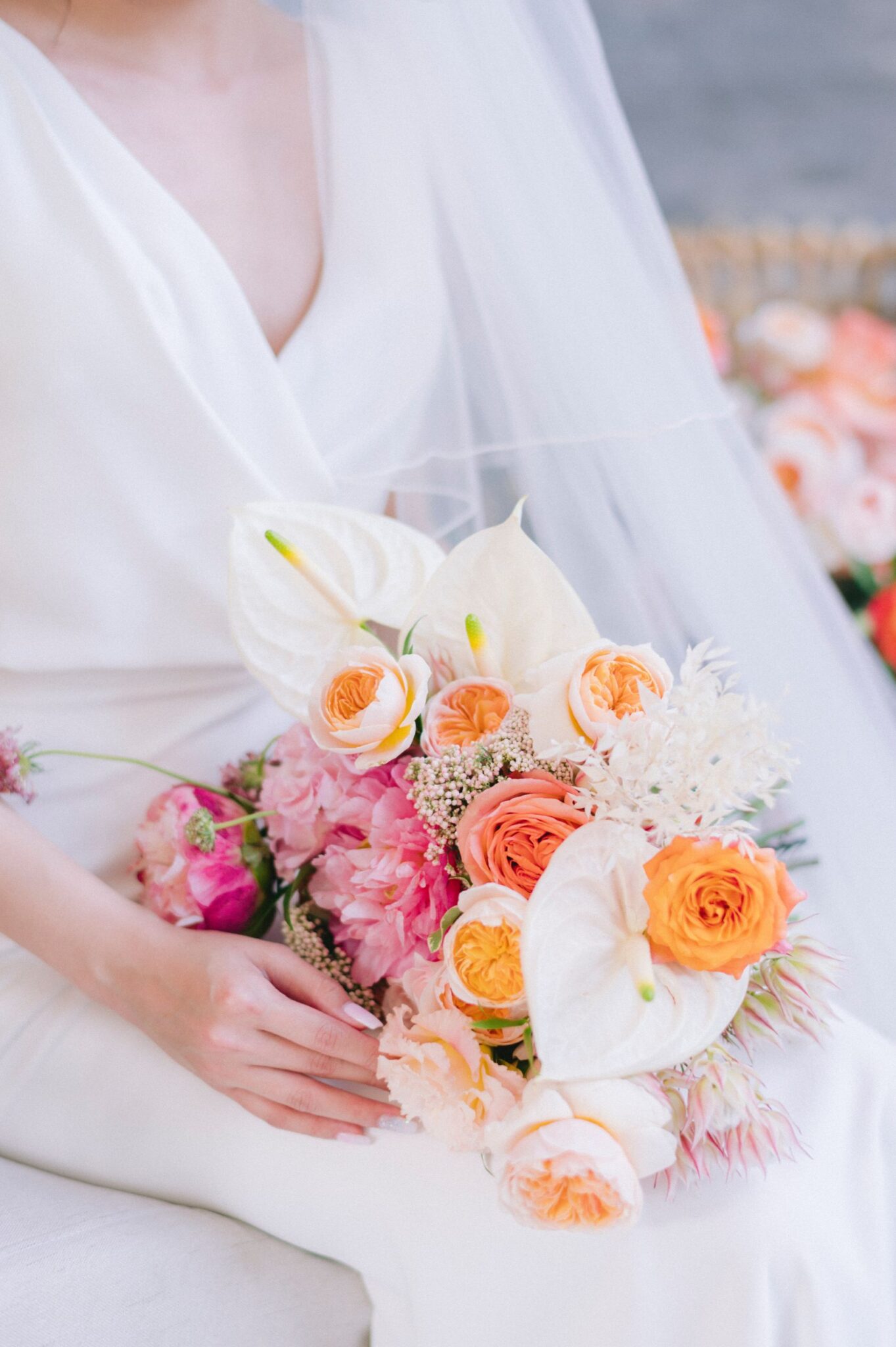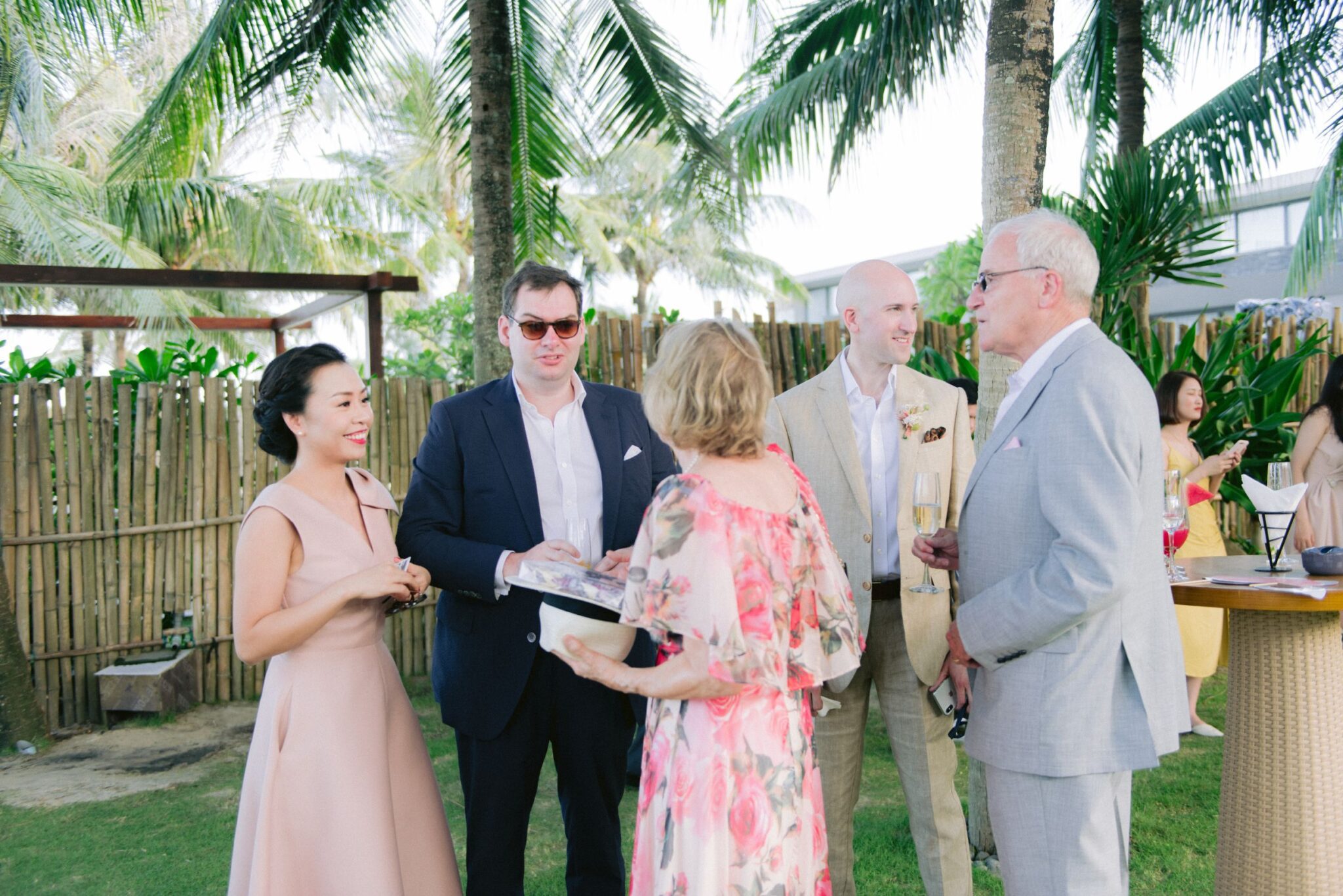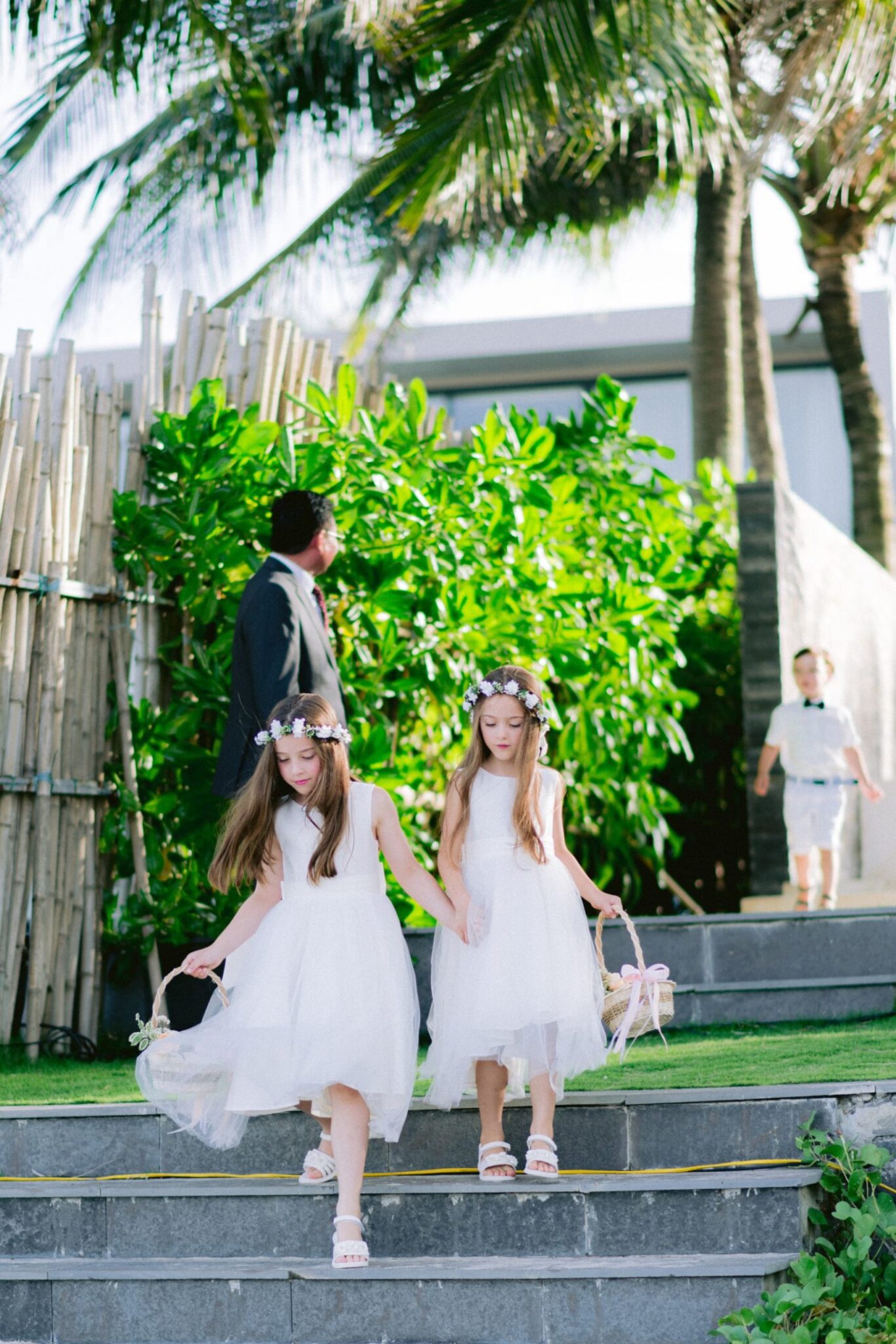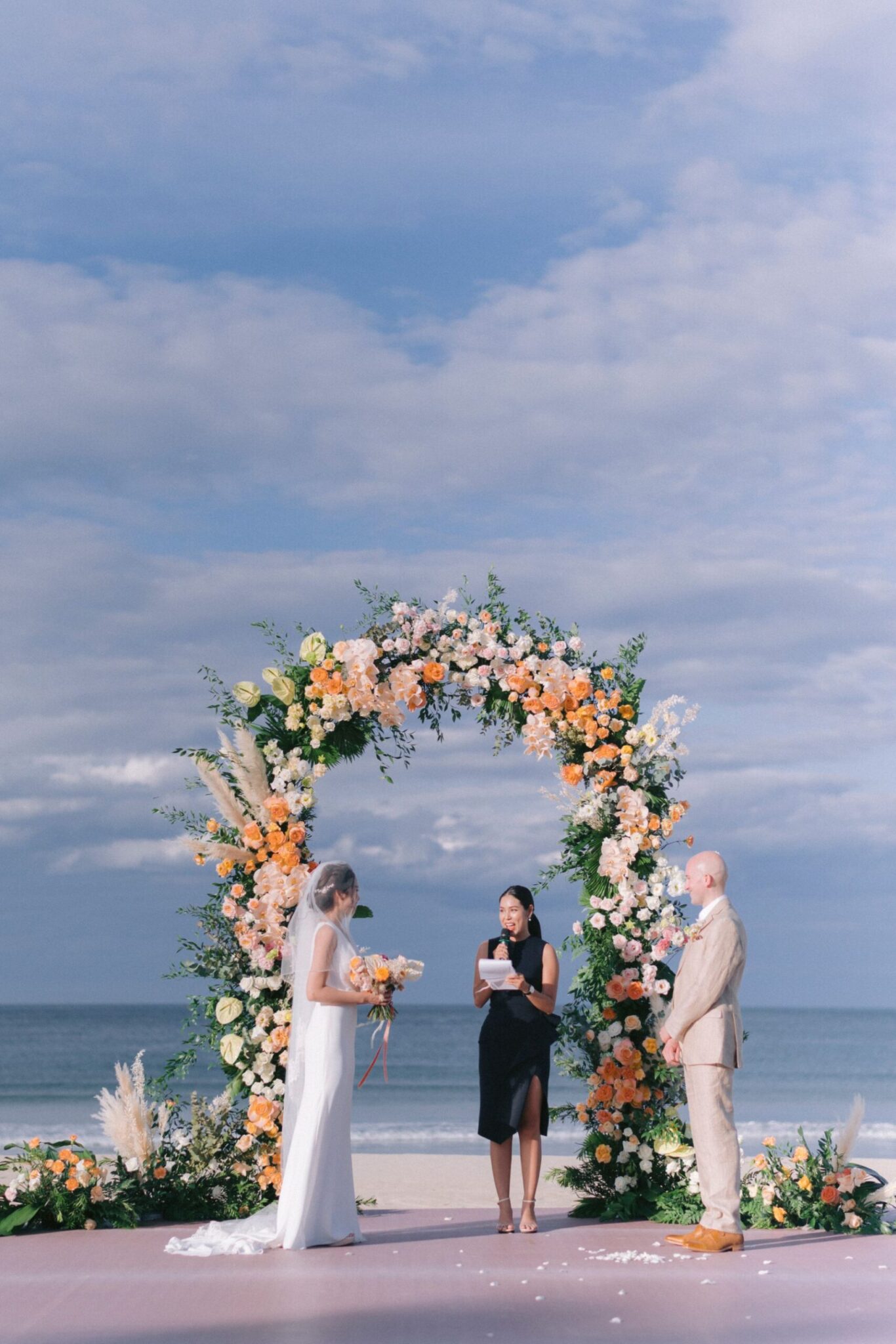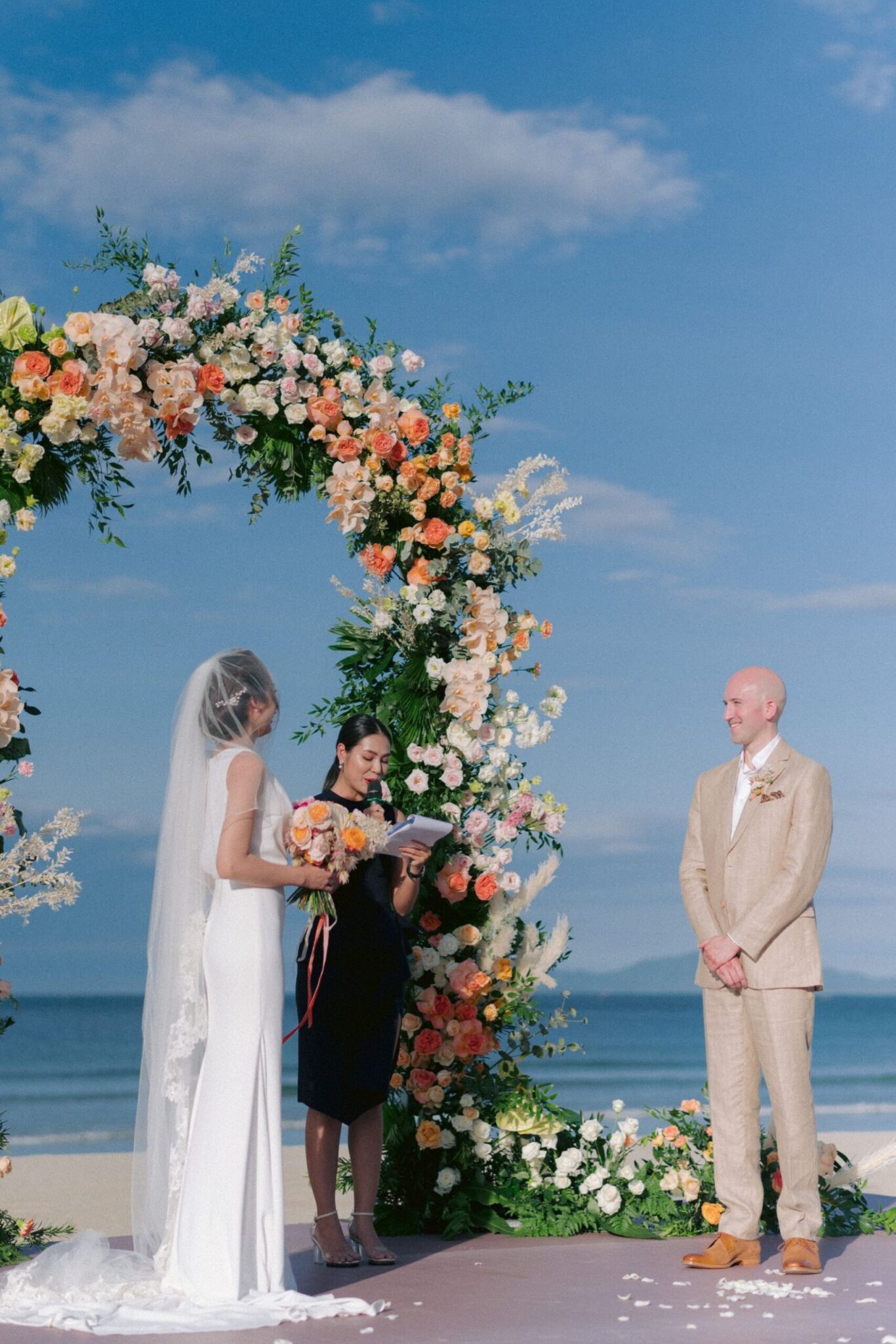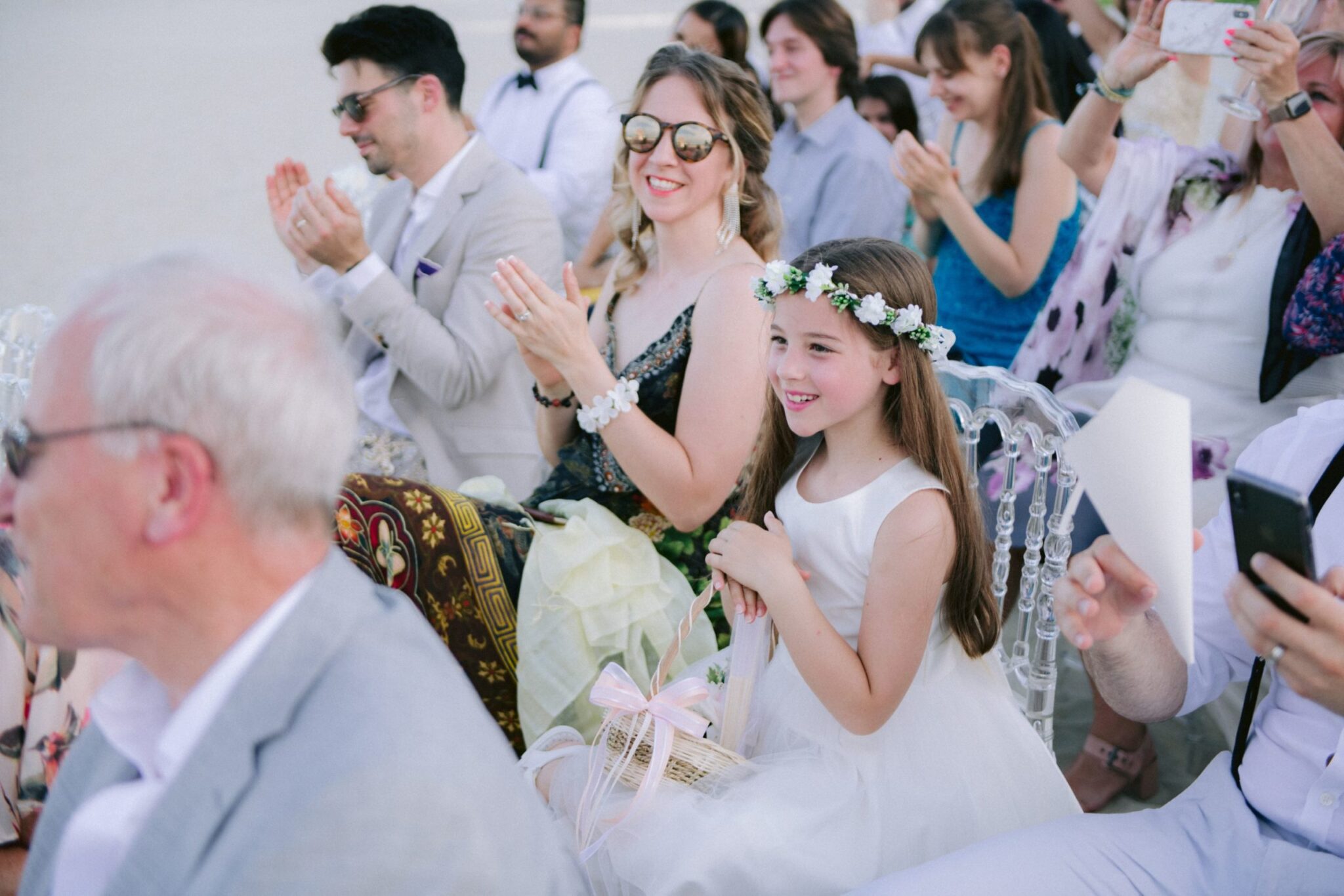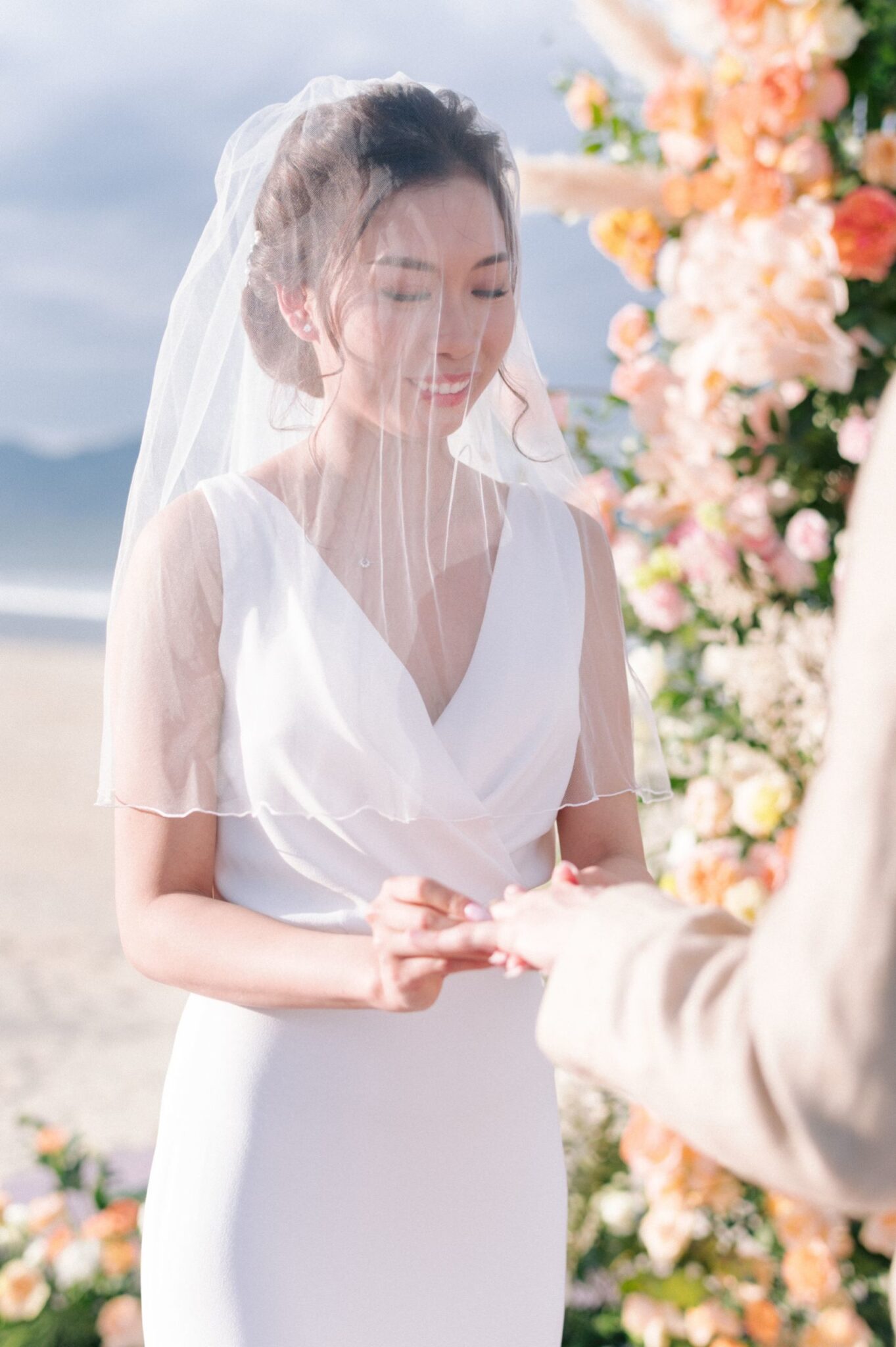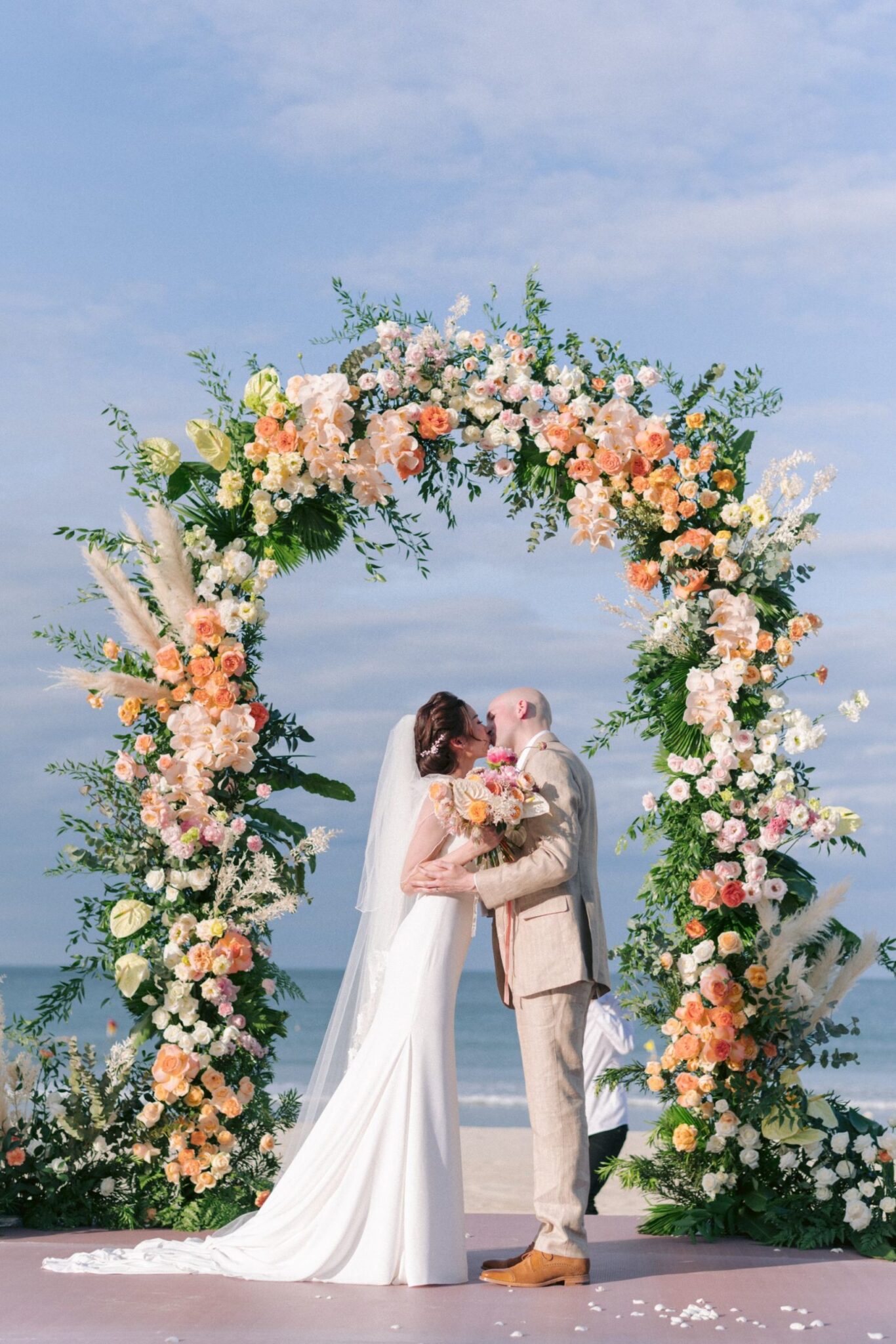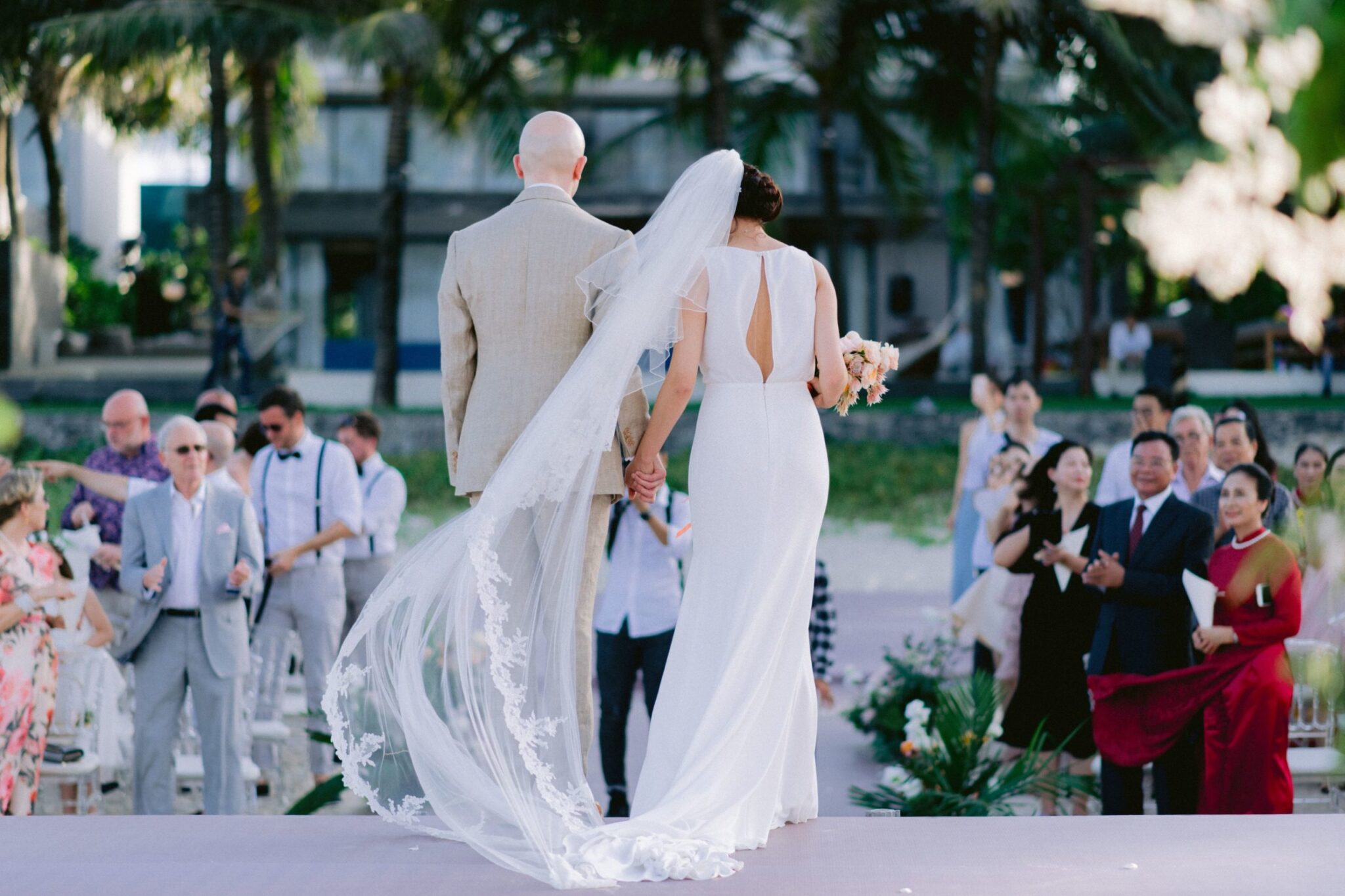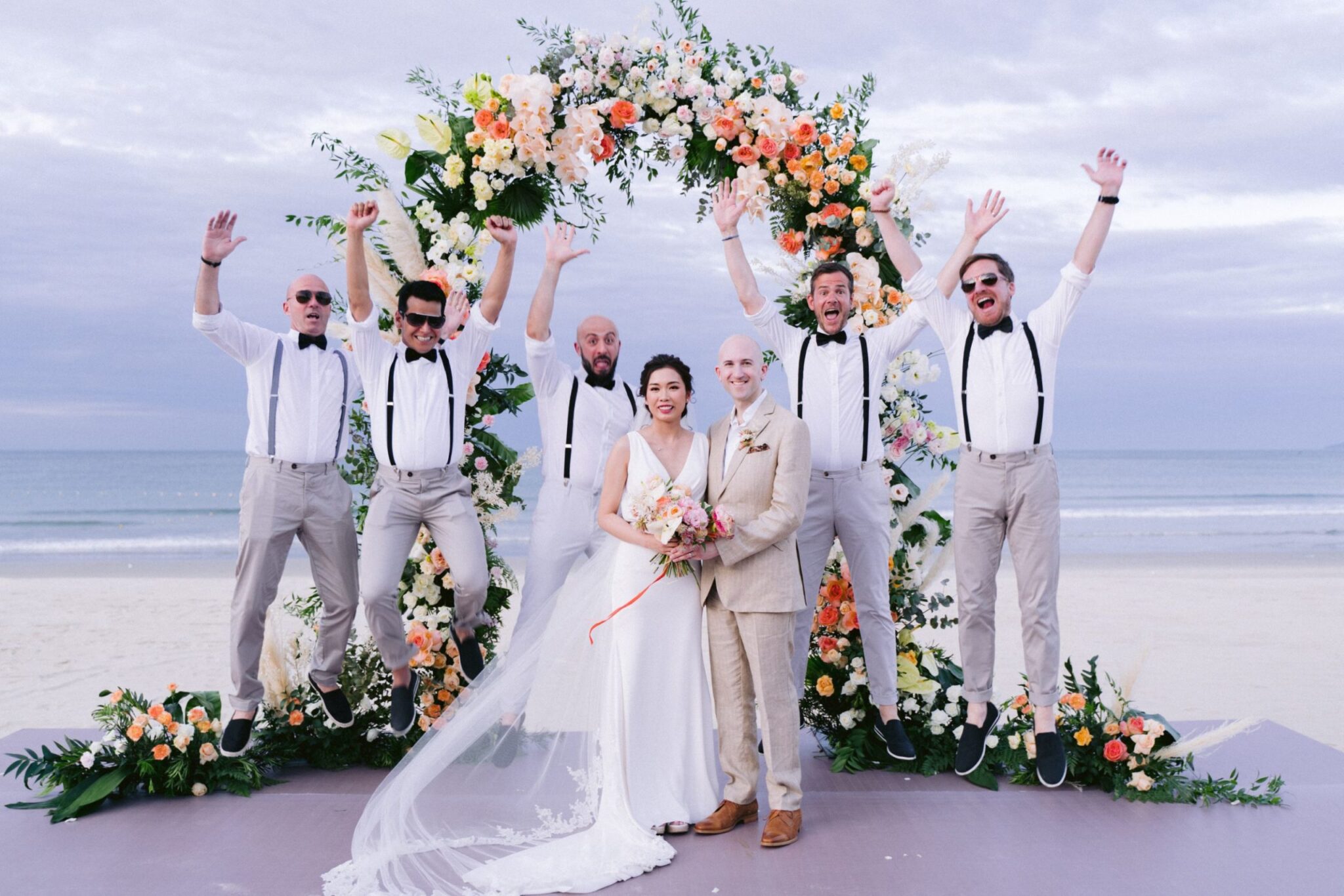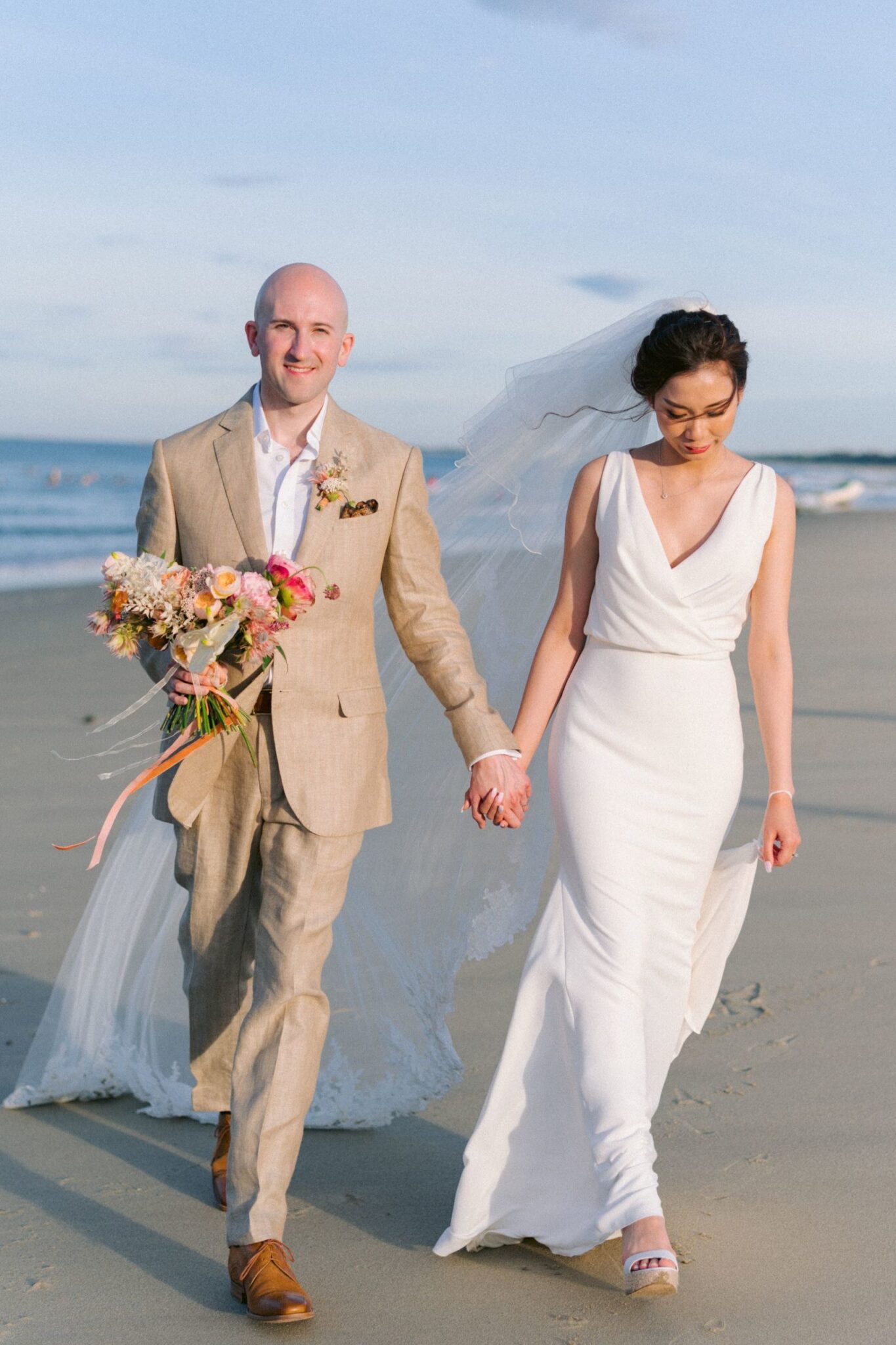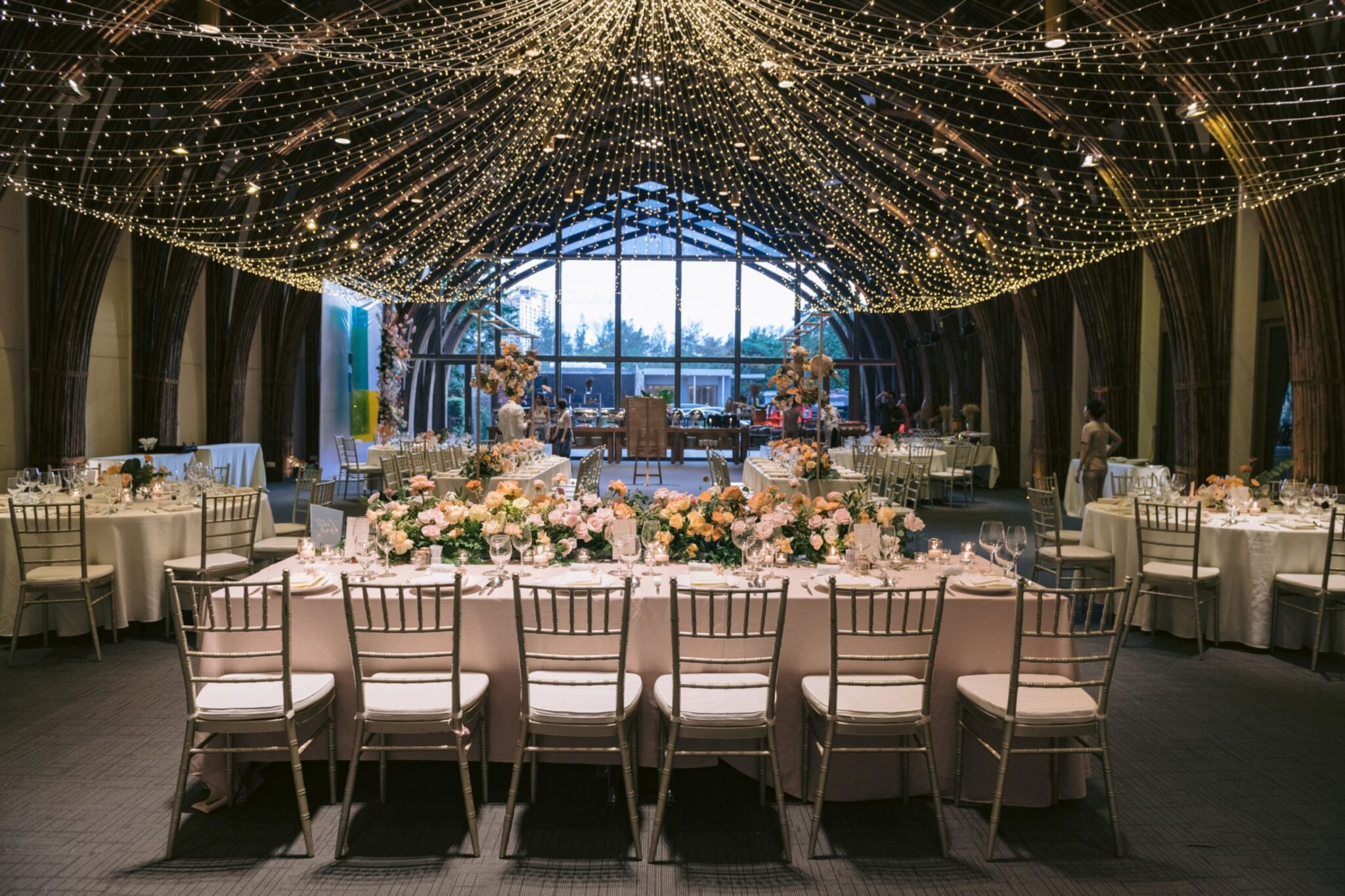 The Dinner Reception
Linh walked into her dinner reception with full of excitement and she did not get disappointment. It was a vibrant, lush dinner decoration that used peonies, scabiosa, carnation, juliette roses,.. All in shades of the two basic colors: bright orange and pink but it was not boring at all. The highlight of the night was the hanging fairylight system which makes the night warm and sparkling.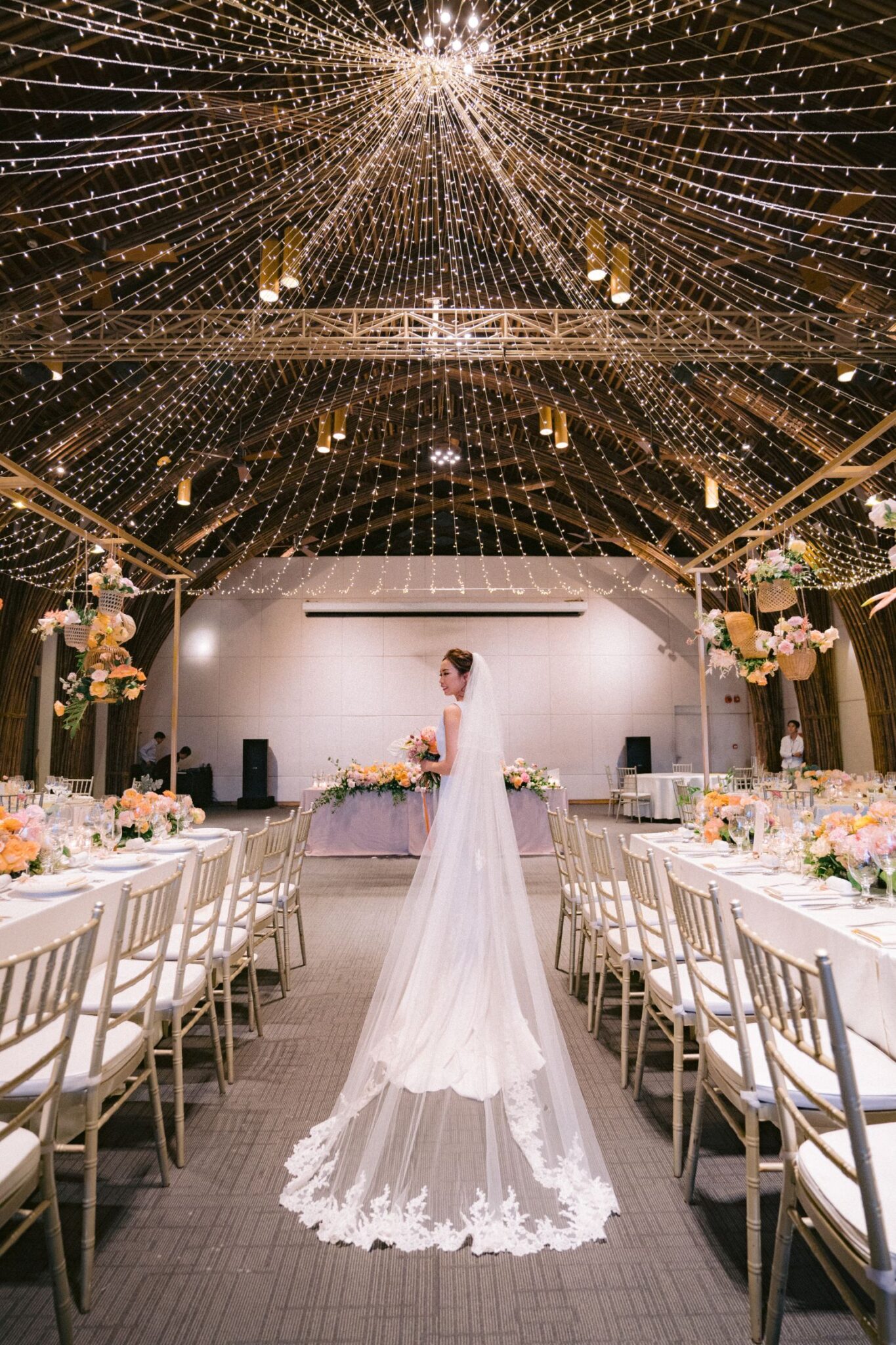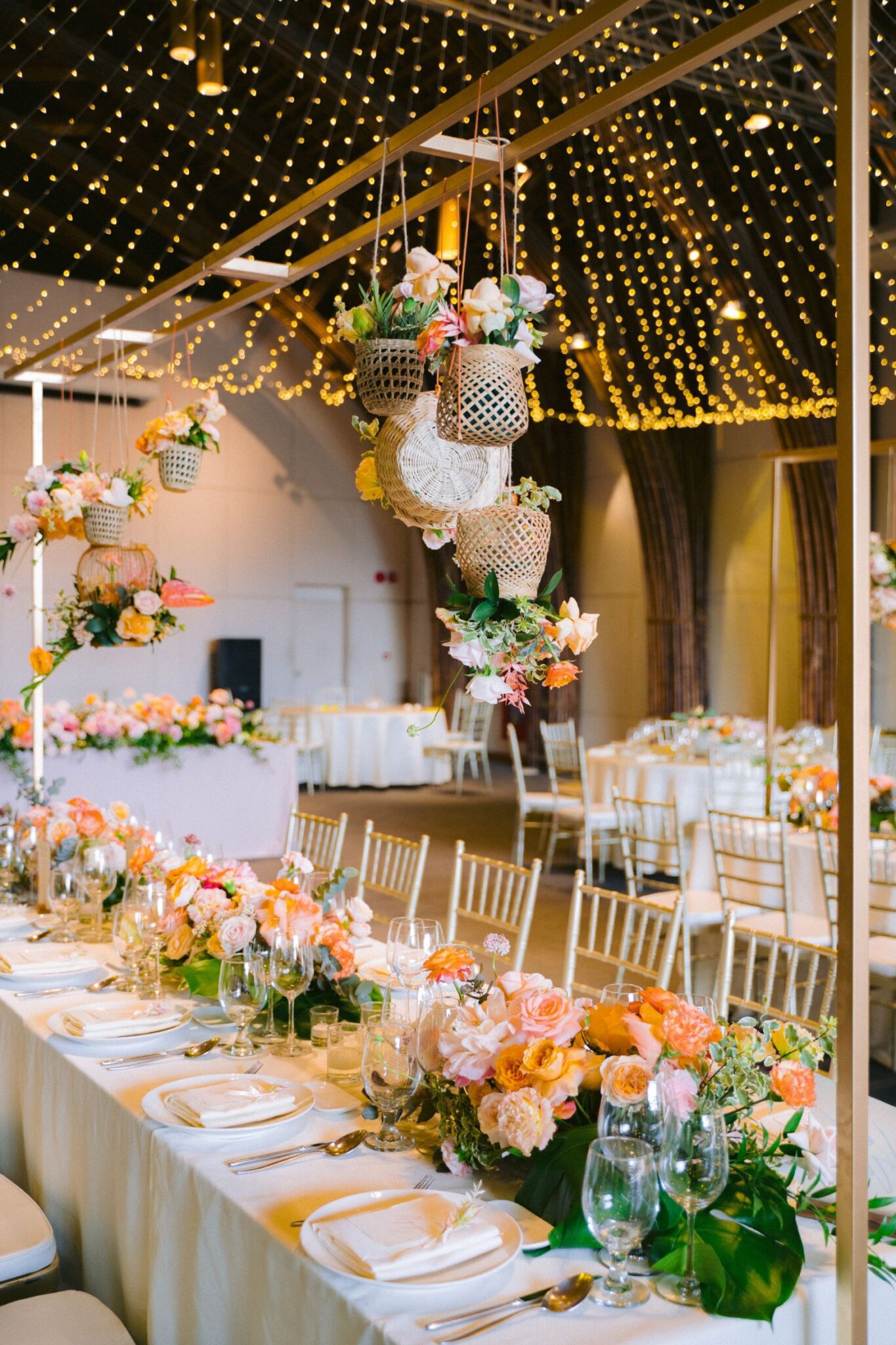 "I worked with Quynh Anh for 11 months in preparation for my dream wedding. We talked almost every day discussing about the color, theme, flowers, stationery, programme flow and every tiny little thing regarding the wedding. It felt to me that Quynh Anh was more like a maid of honor whom I entrusted my wedding with and someone who really put her heart to the job. She always has an answer for my questions and concerns, no matter how silly they are. Anh and her team (Van, Rosie, Chau) did a fantastic job on our wedding day – everything went smoothly and they ensured that I had nothing to worry about other than enjoying my special day. "
– Linh – The Bride –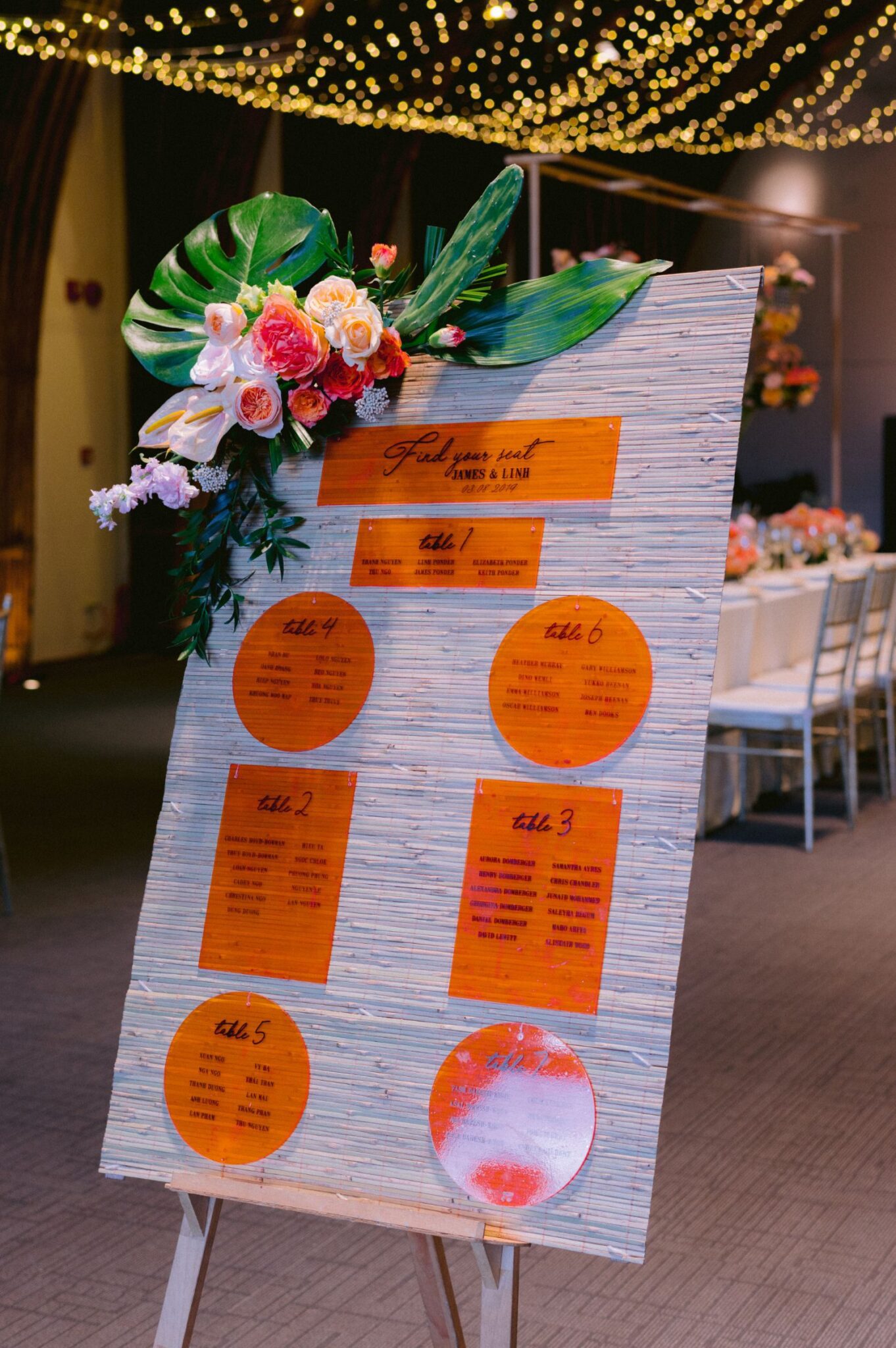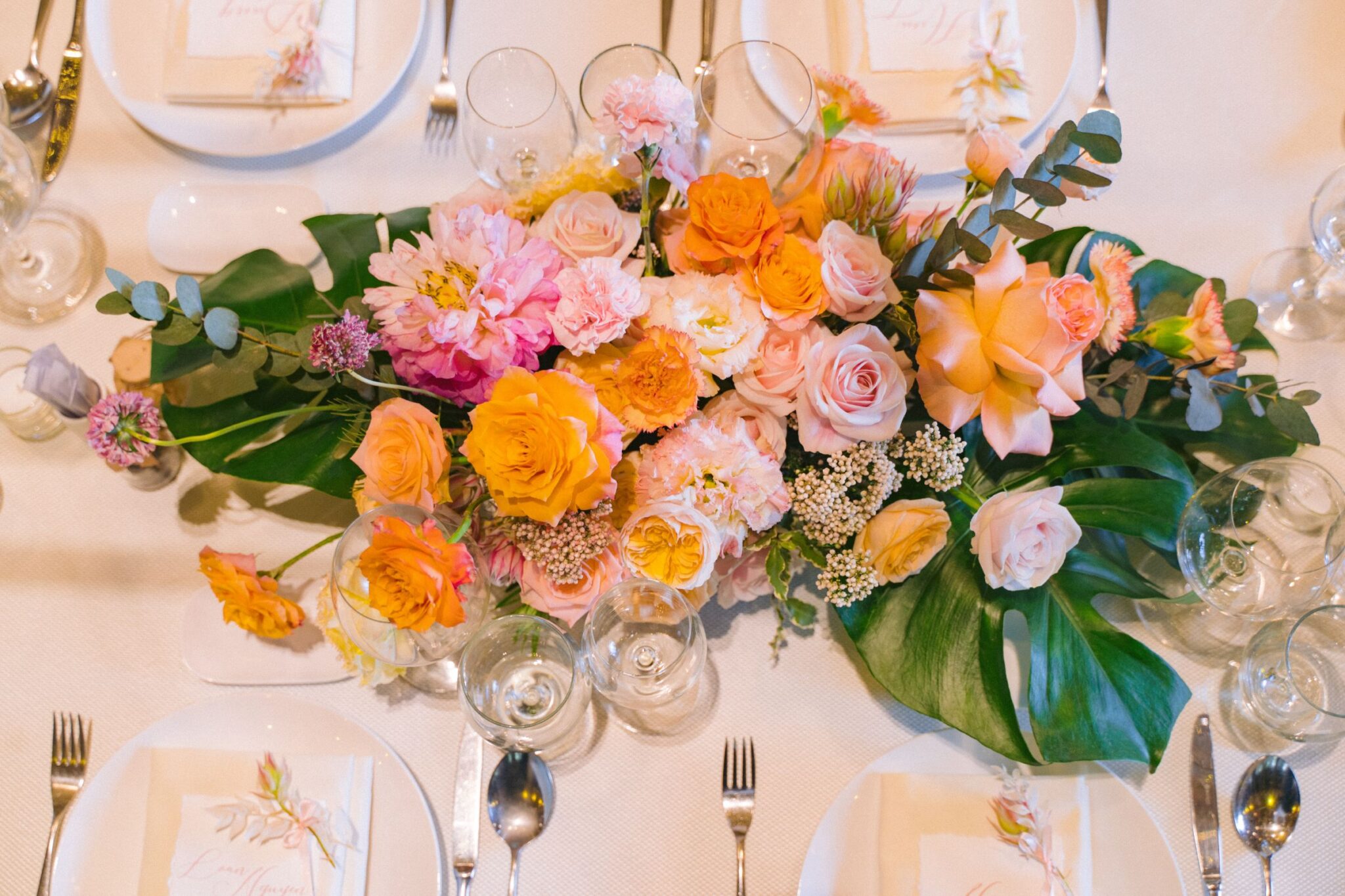 Love Is In The Air
Flowers in hot tone colors, fairy lights and hanging center pieces for a warm night, this modern romantic decoration will get you in the mood for love.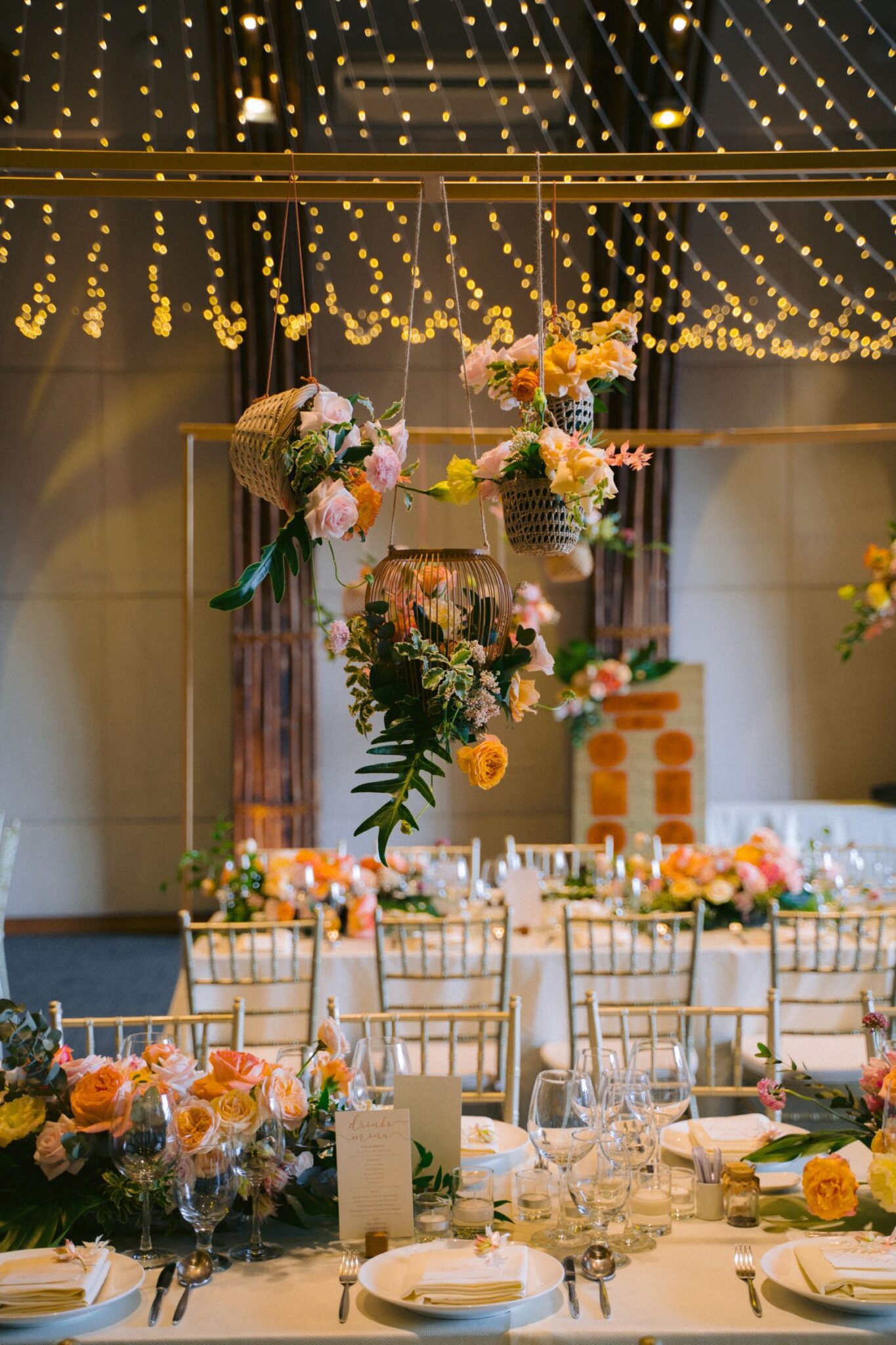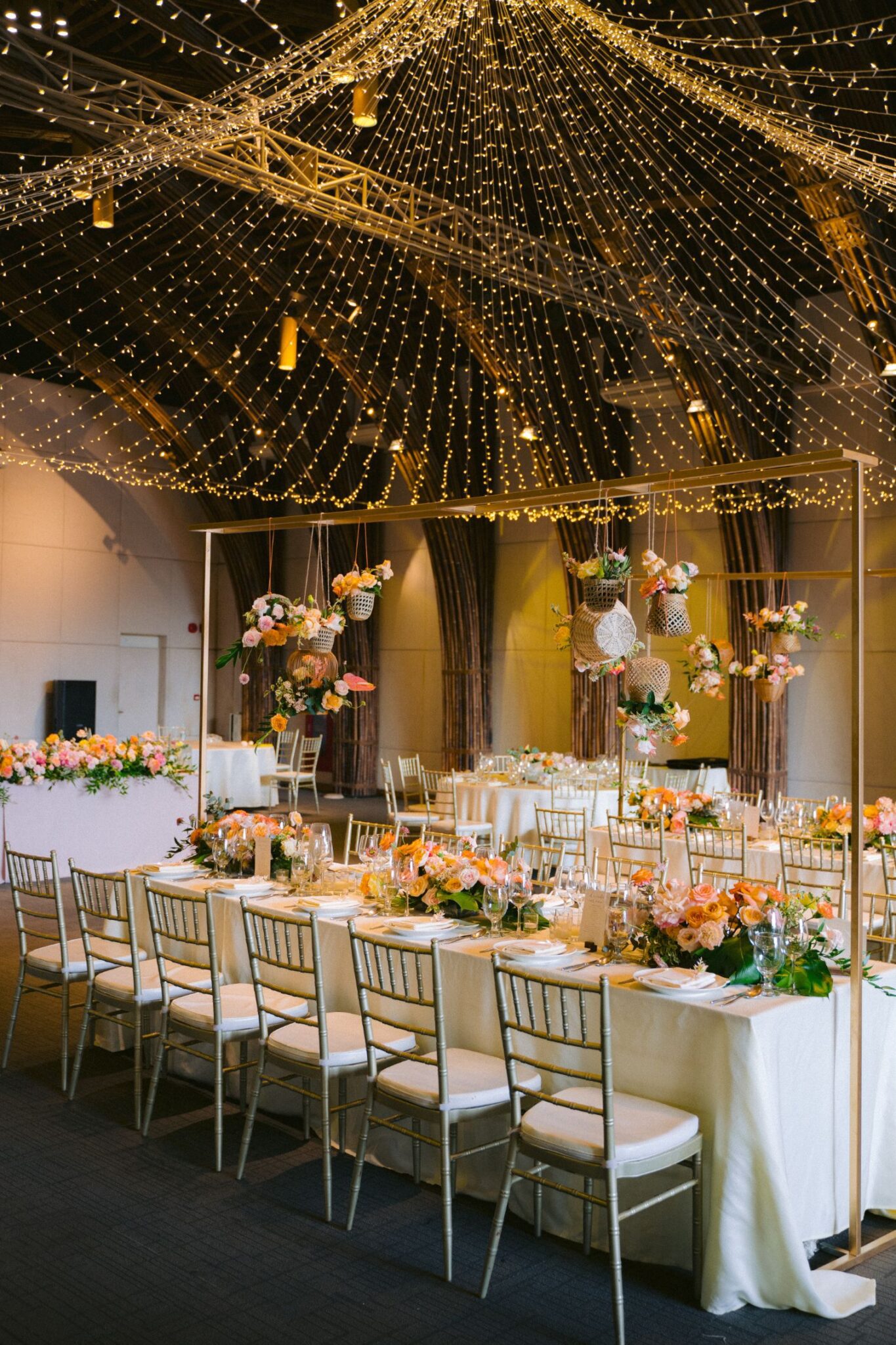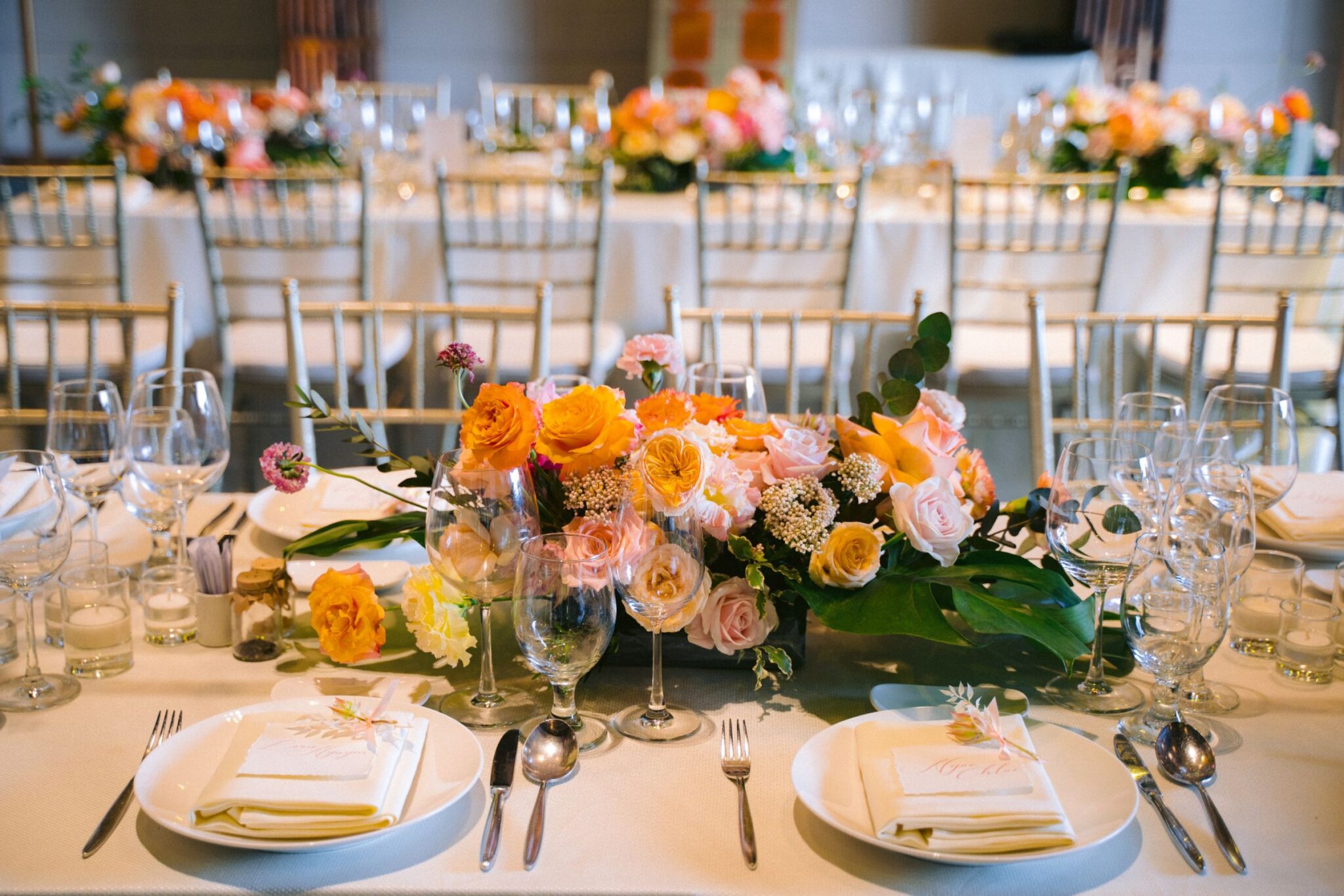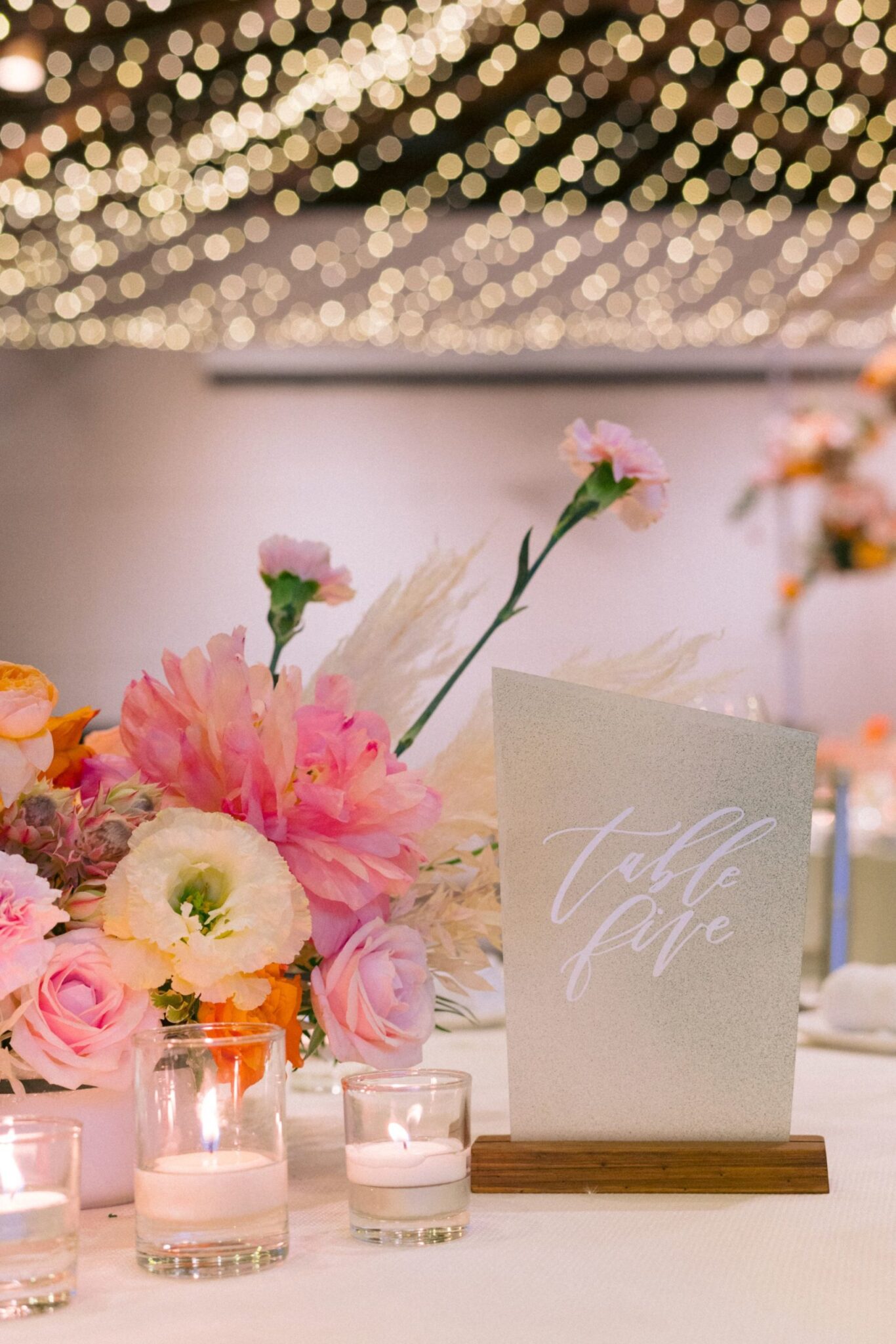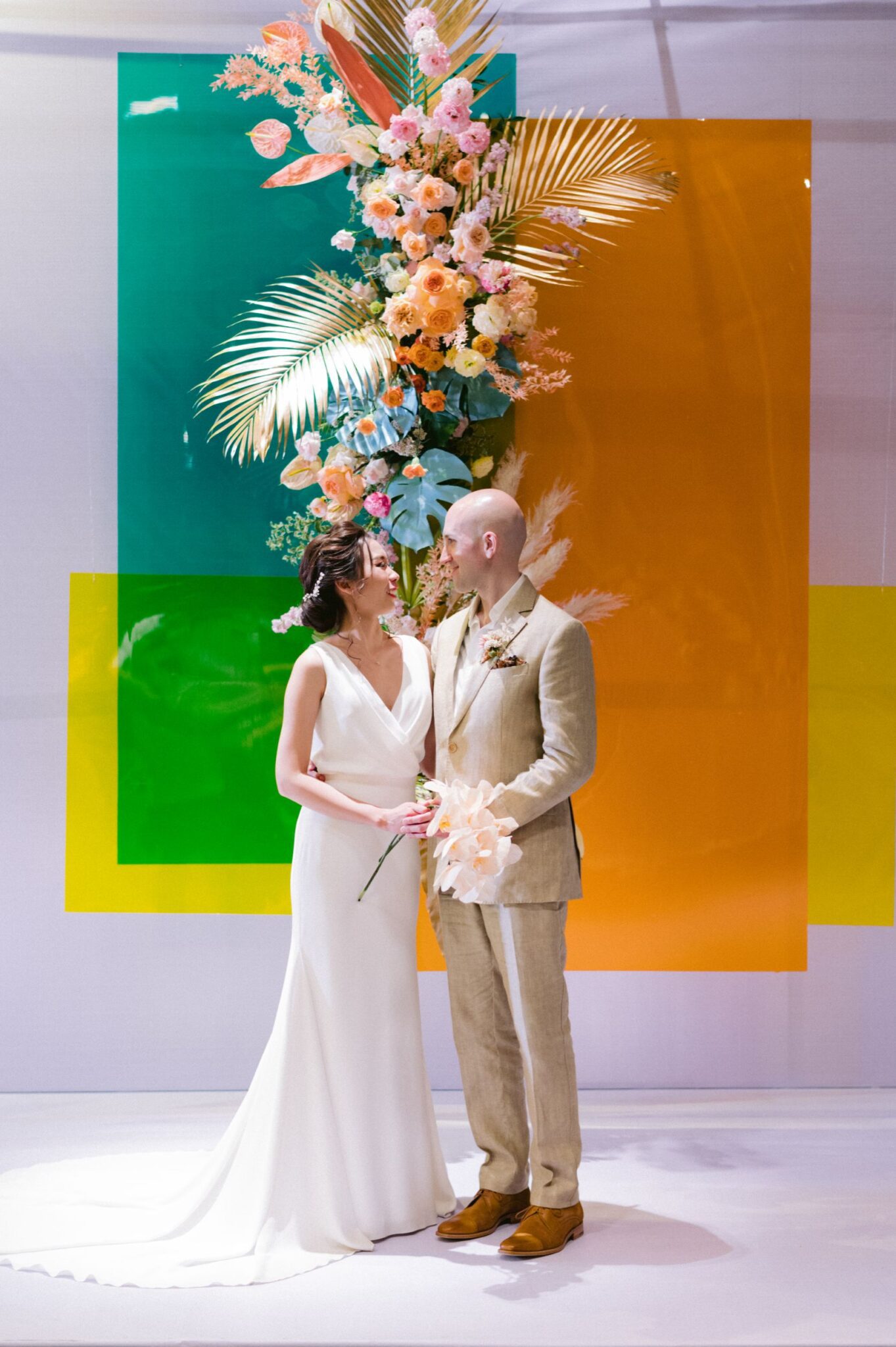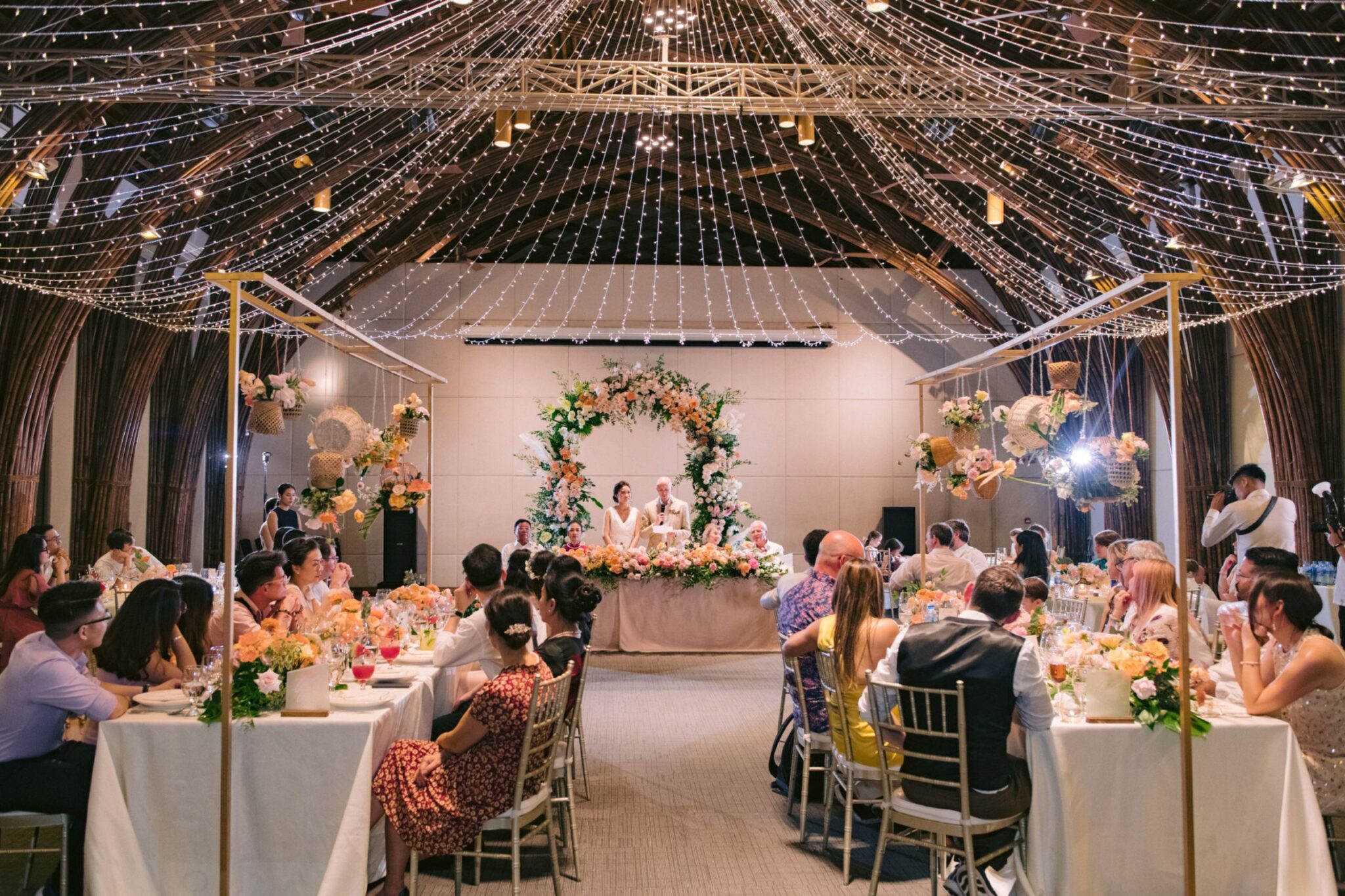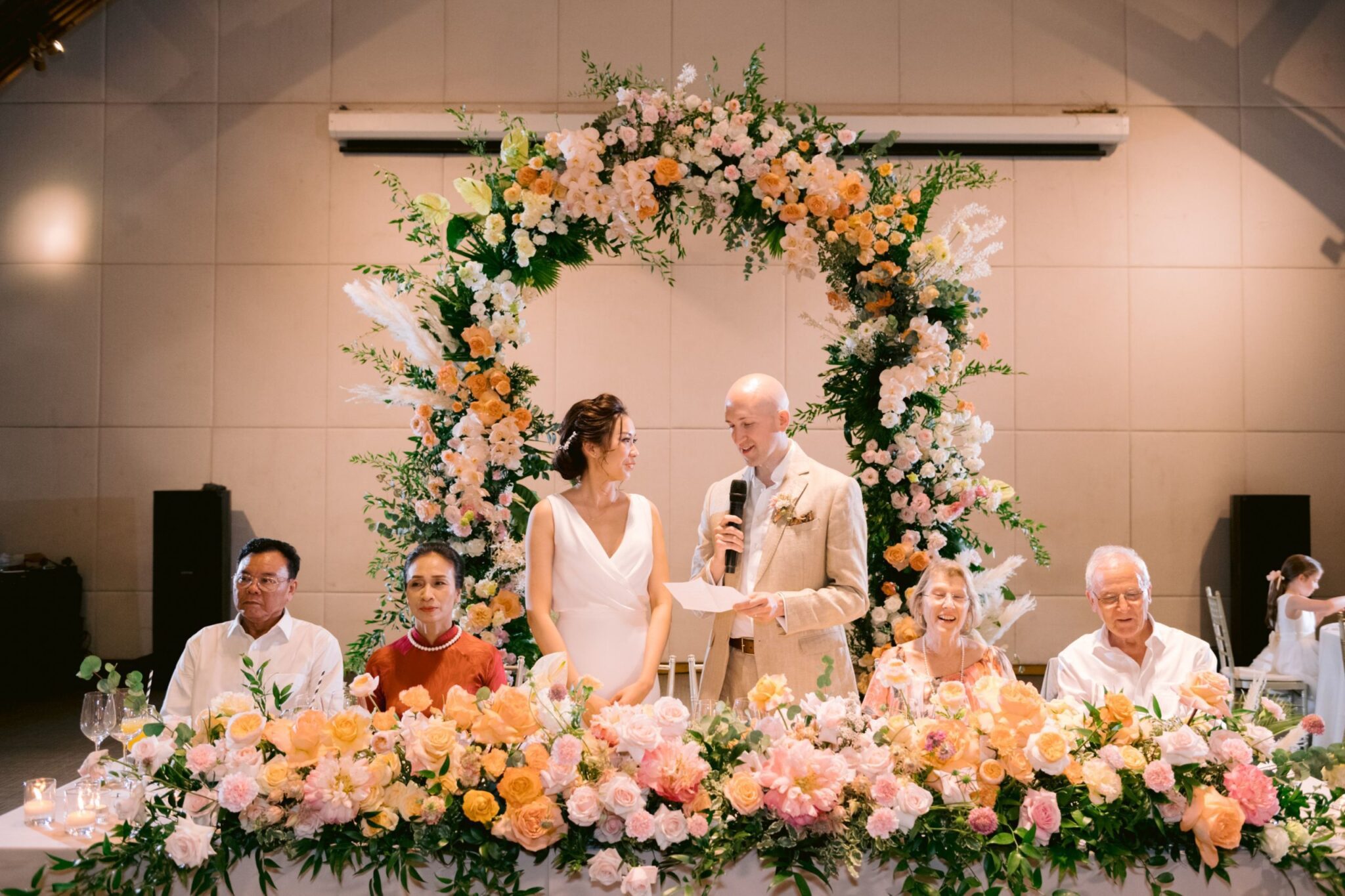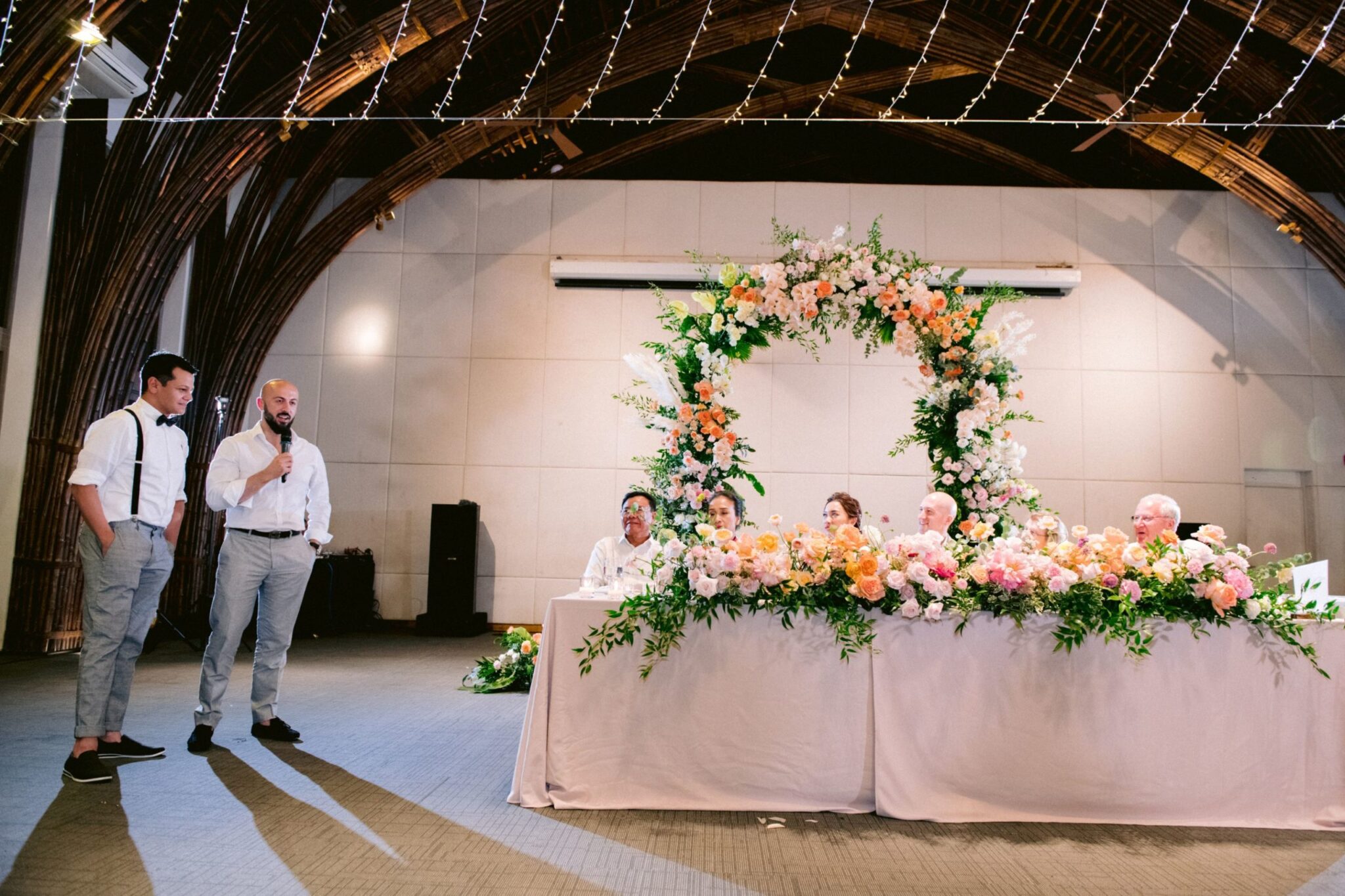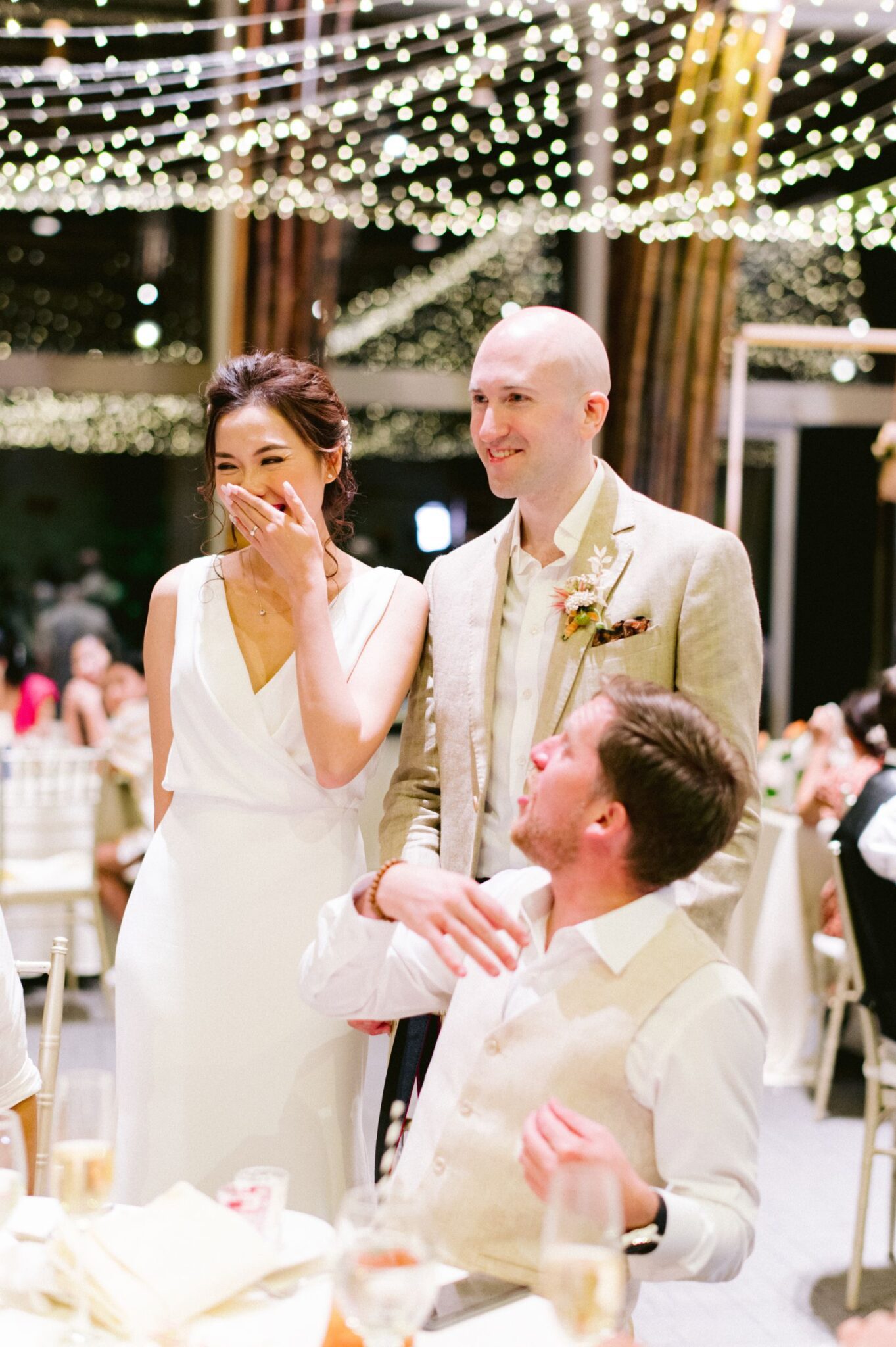 Flowers in hot tone colors, fairy lights and hanging center pieces for a warm night, this modern romantic decoration will get you in the mood for love.
– –