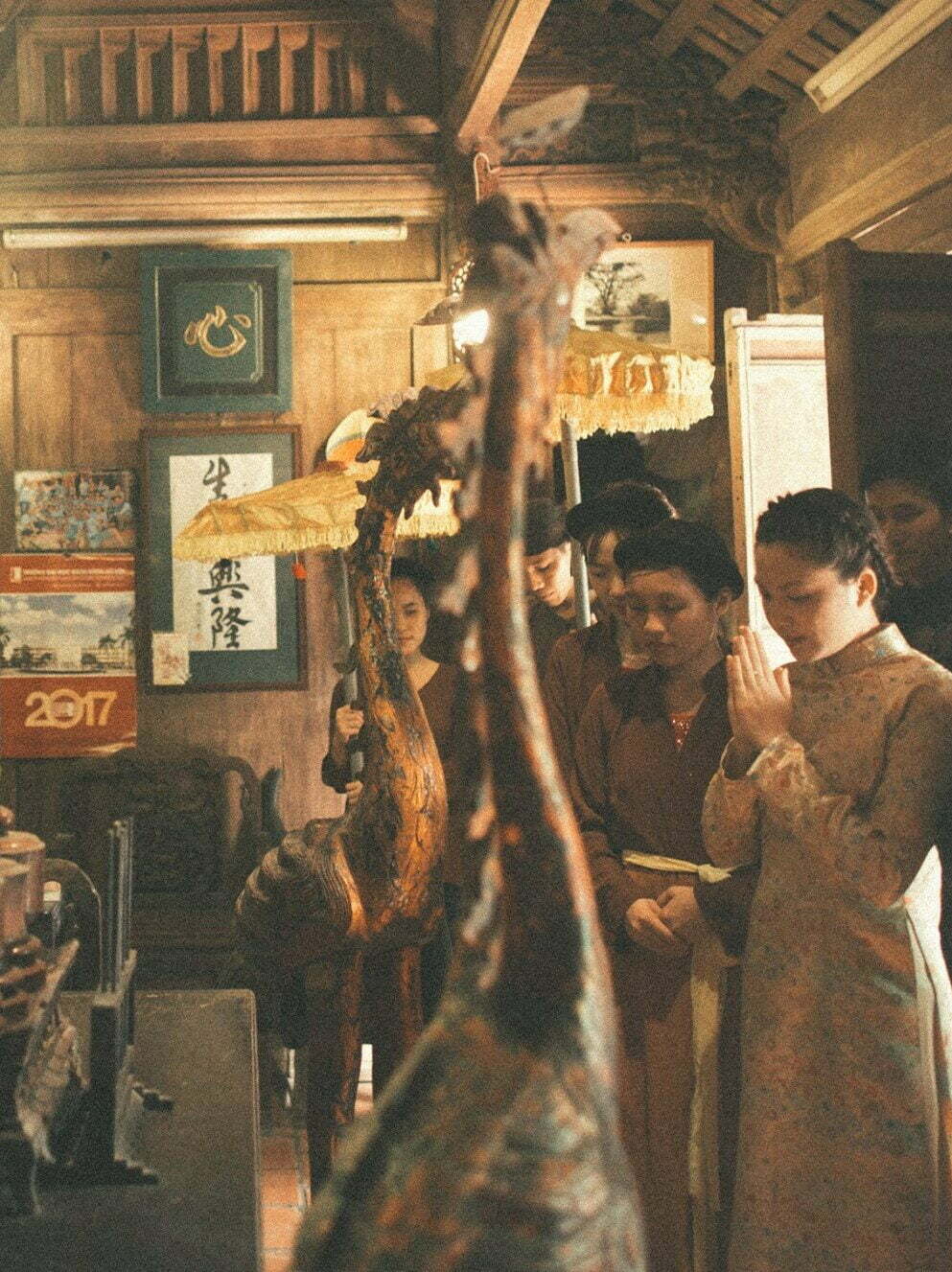 It was such a coincidence that we met Quynh Anh at the right time when she started to plan her wedding. At first, she was thinking about having an unique Pre Wedding Album . After a few talks, we quickly got to know more about each other and came up with the concept for her Prewedding album and then her wedding.
It is interesting that Quynh Anh is not only our bride but also our partner. She is now owning a wedding dress store – Lecia Bridal. Her knowledge and passion about wedding dress help her a lot in preparing her own dream wedding dress. Our very first collaboration went smoothly with the amazing success of her Pre Wedding Album named 100 hundred years of wedding in Vietnam.The idea of the album is to depict how weddings were threw in Vietnam in different periods. Each period was carefully selected to reflect the significant change in costumes and socioeconomic background of Vietnam at the time. And finally, the album gained many attention from young people, couples and even old people. It was spread all over the internet via facebook, online newspaper and television.
Next step was planning her dream wedding at a totally new venue in Thanh Hoa. When it comes to holding a destination wedding in Vietnam, most of time people will think about having a beach wedding in Da Nang, Nha Trang or Phu Quoc,.. These are beautiful destinations, however, couples may face up with over budget as the cost for travelling and accommodation in these places is significant. Quynh Anh and The Truong were so sure that they want to have a wedding by the beach but they definitely don't want to spend too much money on these categories. Our mission was to find a place that is private and beautiful enough to hold a wedding but not too far away from Ha Noi so that the expense for travelling and accommodations is within the budget of the couple.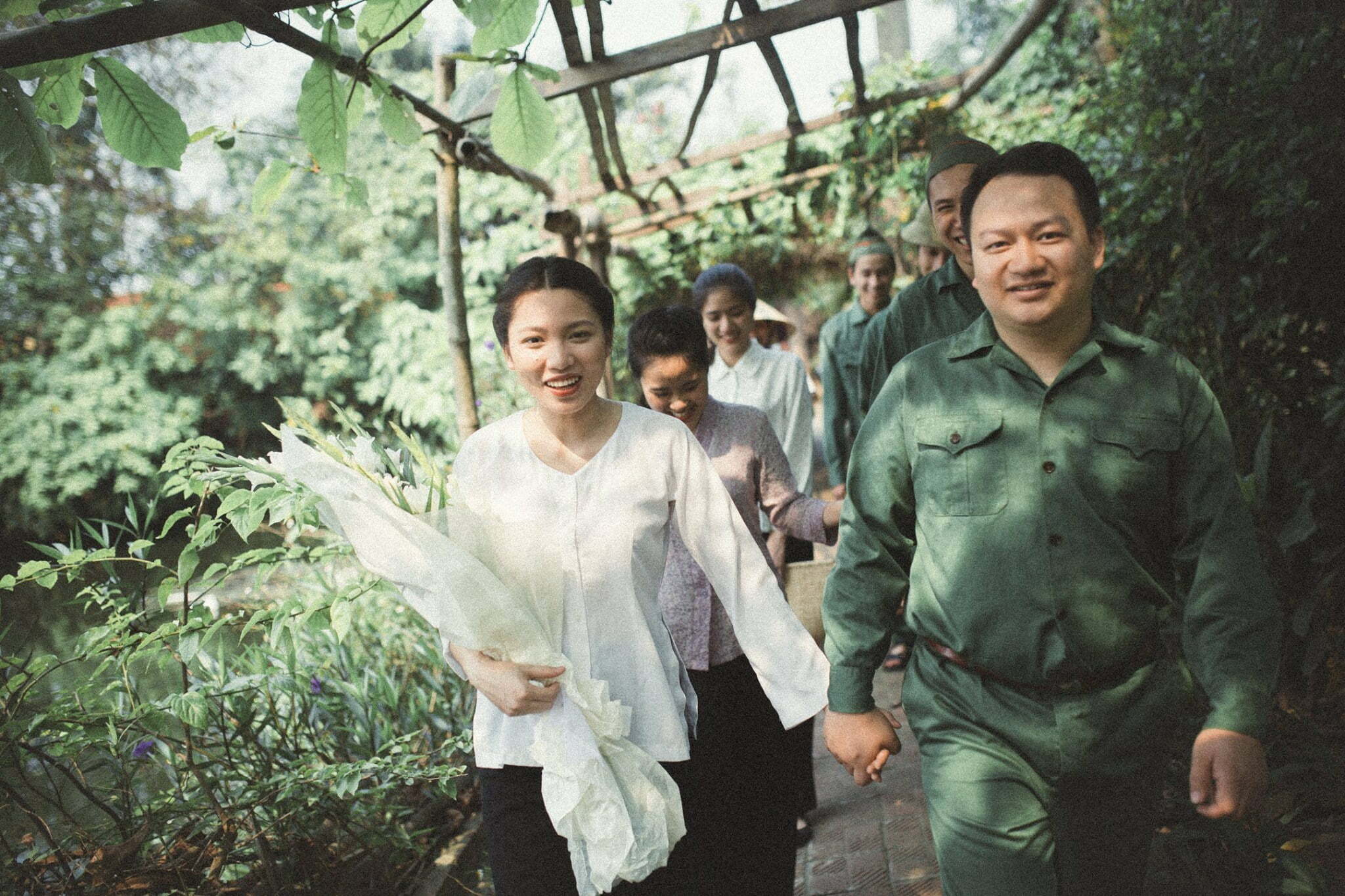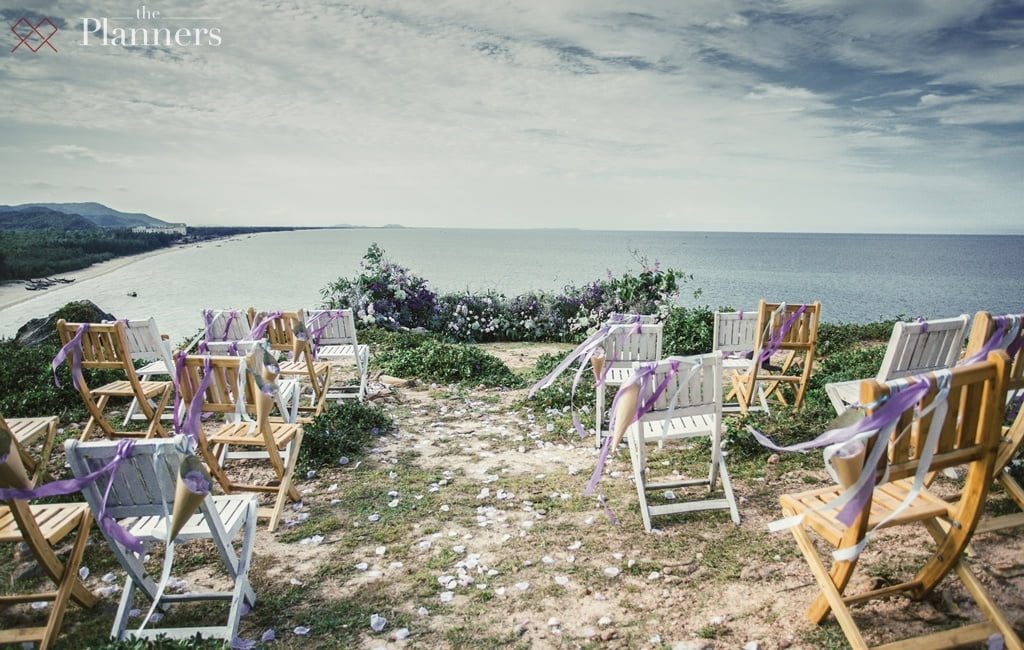 ItAfter a lot of site inspections, we discovered a beautiful cliff at Hai Hoa, Thanh Hoa where our groom – The Truong owns a hotel there. You can imagine how excited we were when we first saw the cliff. Standing on the cliff, you can have a broad view to the whole Hai Hoa beach and the landscape there is picturesque. We then named it The Sun Rising Cliff
The cliff is breathtaking beautiful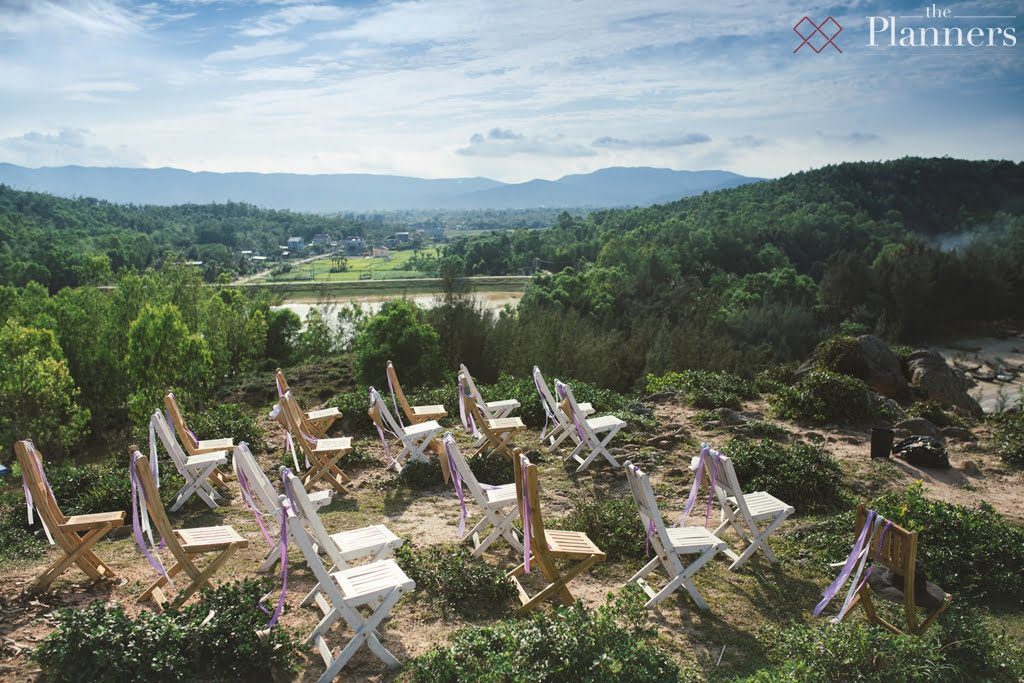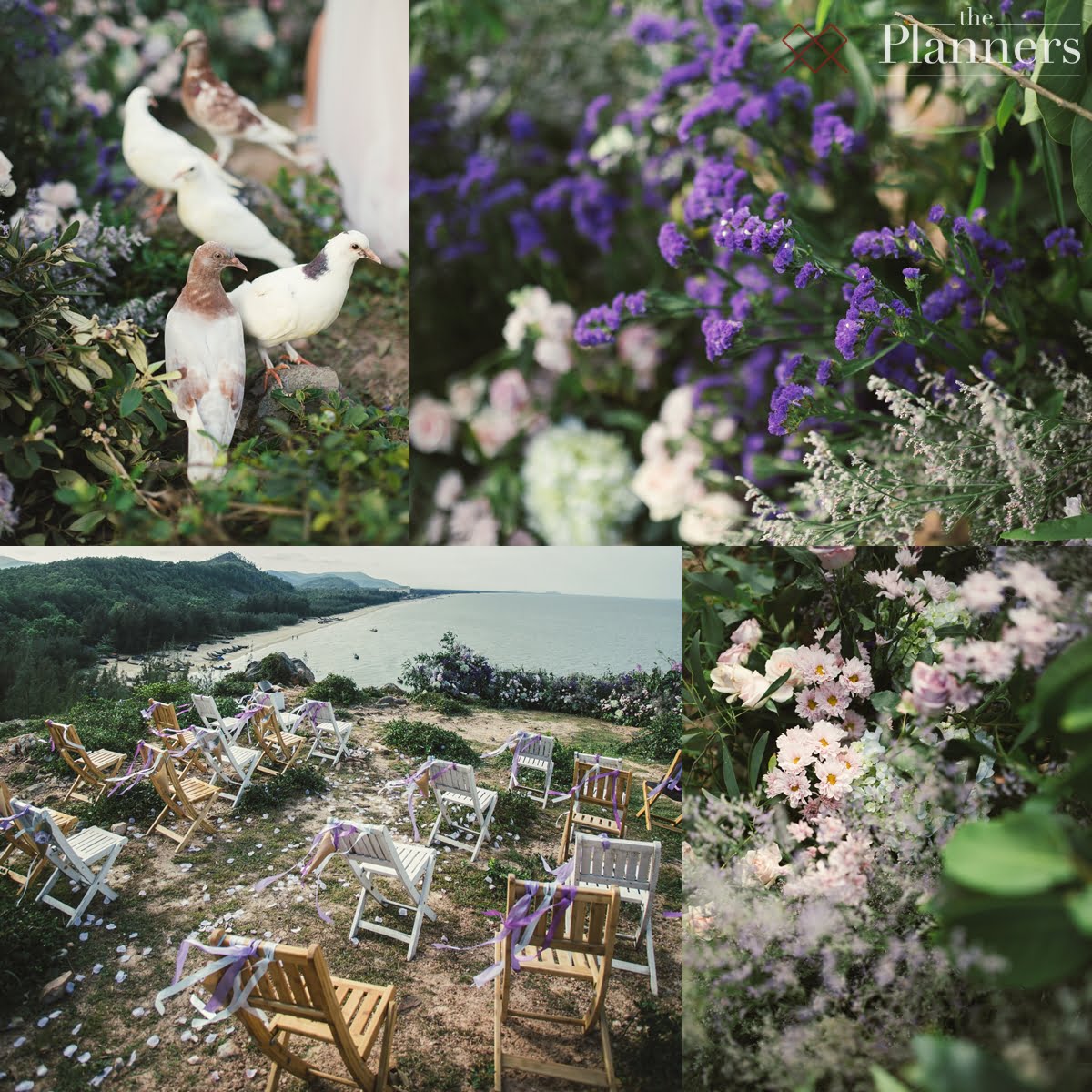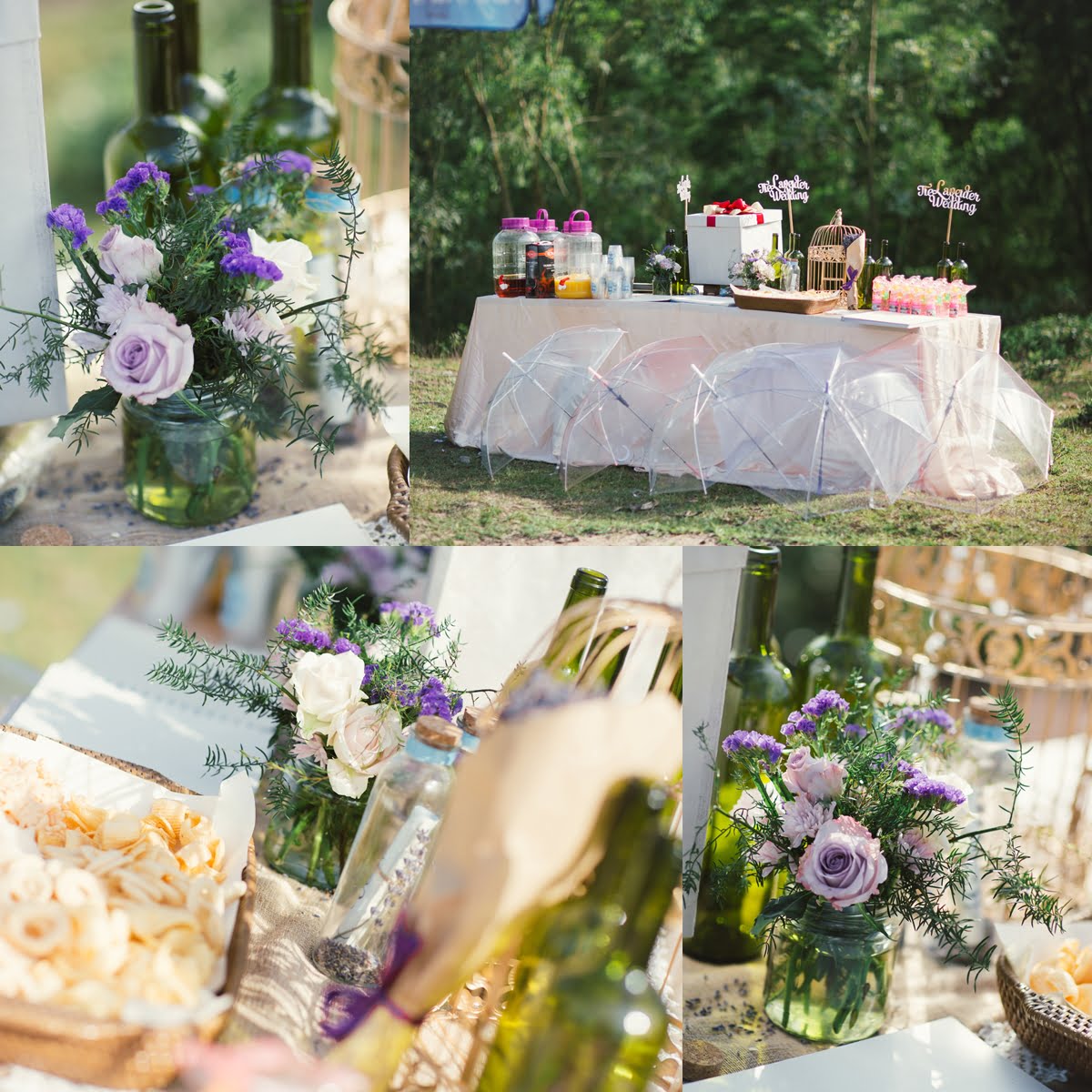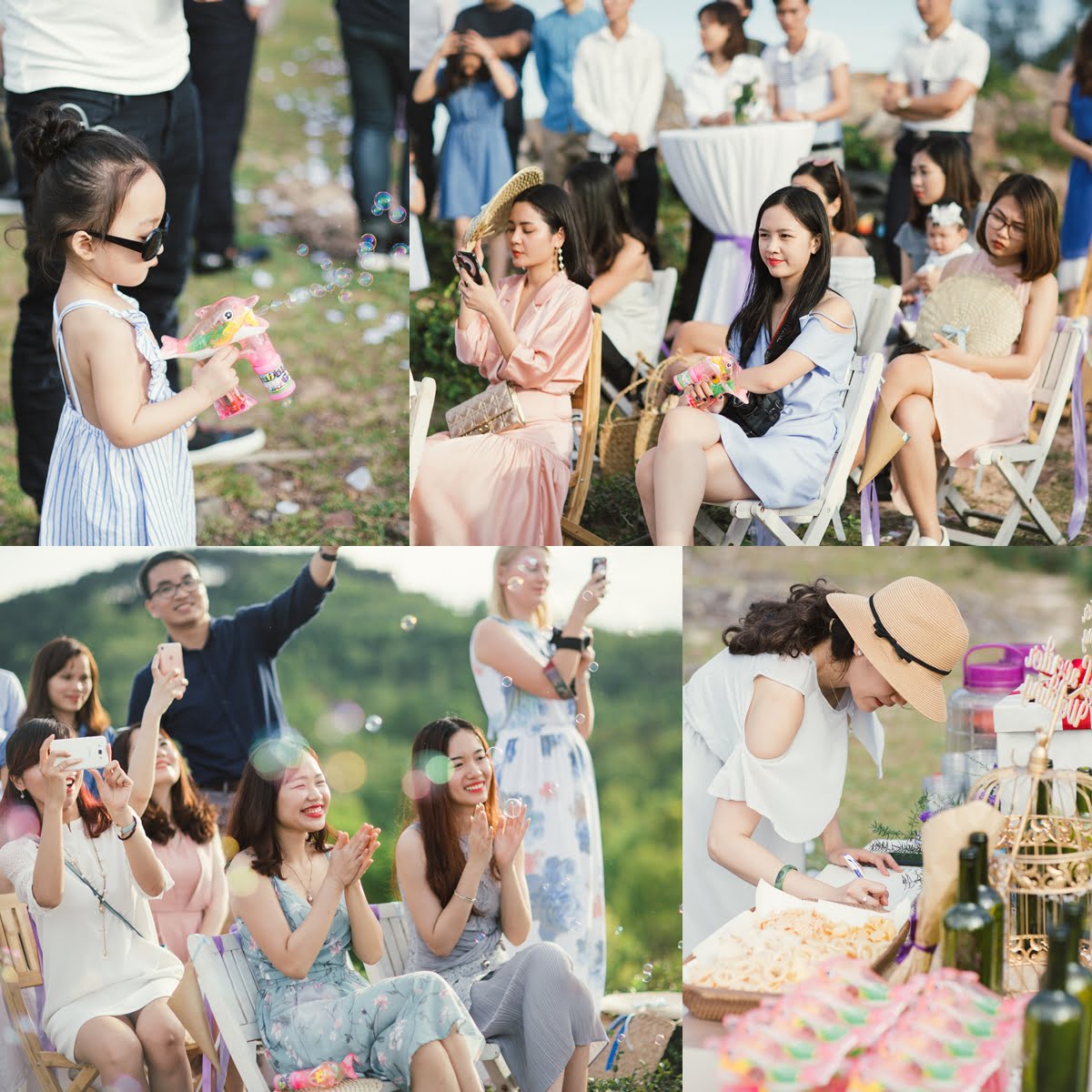 We have been always wanted to throw a cliff wedding in Vietnam as we adore much the amazing landscapes and beautiful beaches of our country. Vietnam has such a great potential to be an excellent destination for those who have always dreamt of a wedding on the beach, in the woods or even on a cliff. But most importantly, you can have everything you want at a very affordable price. And now we had a chance to throw the very first cliff wedding in Vietnam!
The most beautiful and natural aisle ever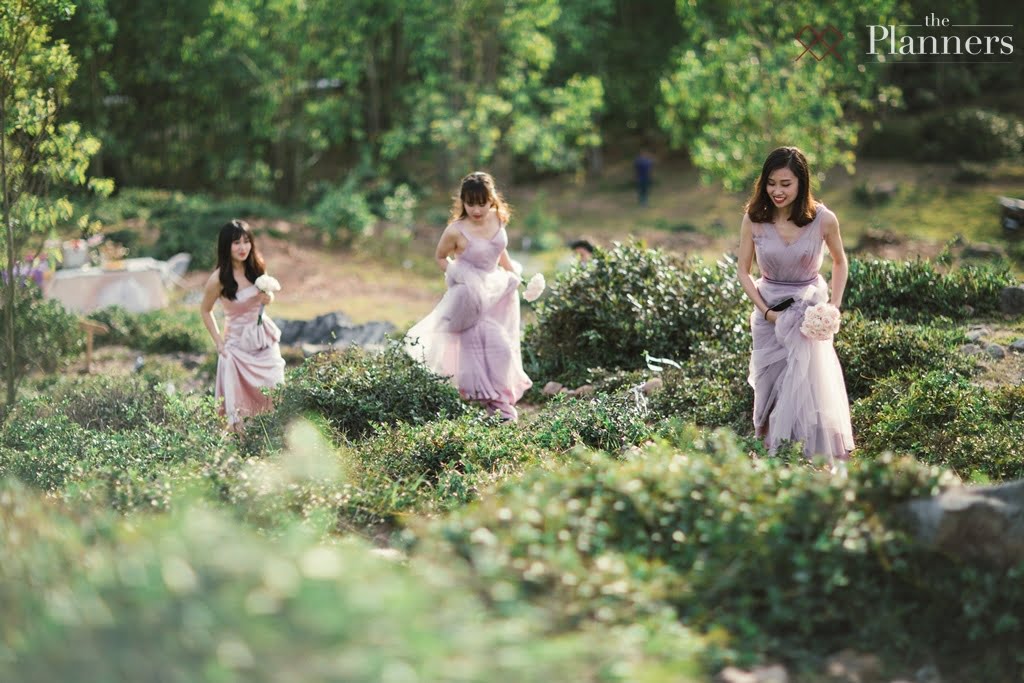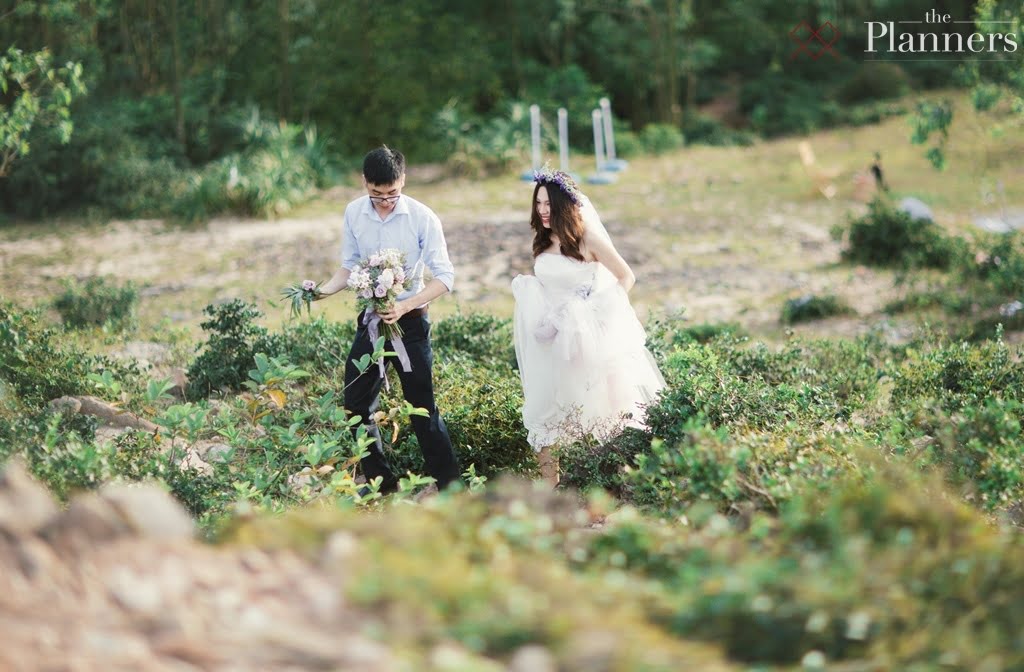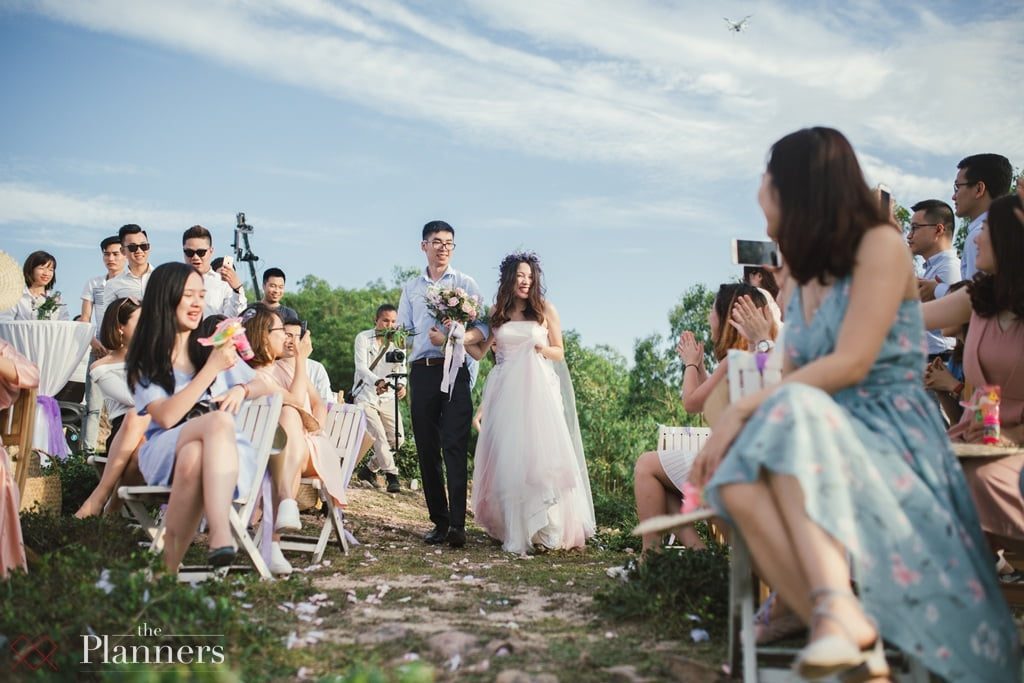 The wedding named The Lavender Wedding as lavender is Quynh Anh's most favorite flower and also the main subject of the wedding. We combined purple and blue with different shades to create the wedding palette.
The cliff itself is lovely enough and we did not want to change or cover its beauty with heavy decoration. Just some sophisticated touches here and there were enough to turn The Sun Rising Cliff into a breathtaking wedding venue.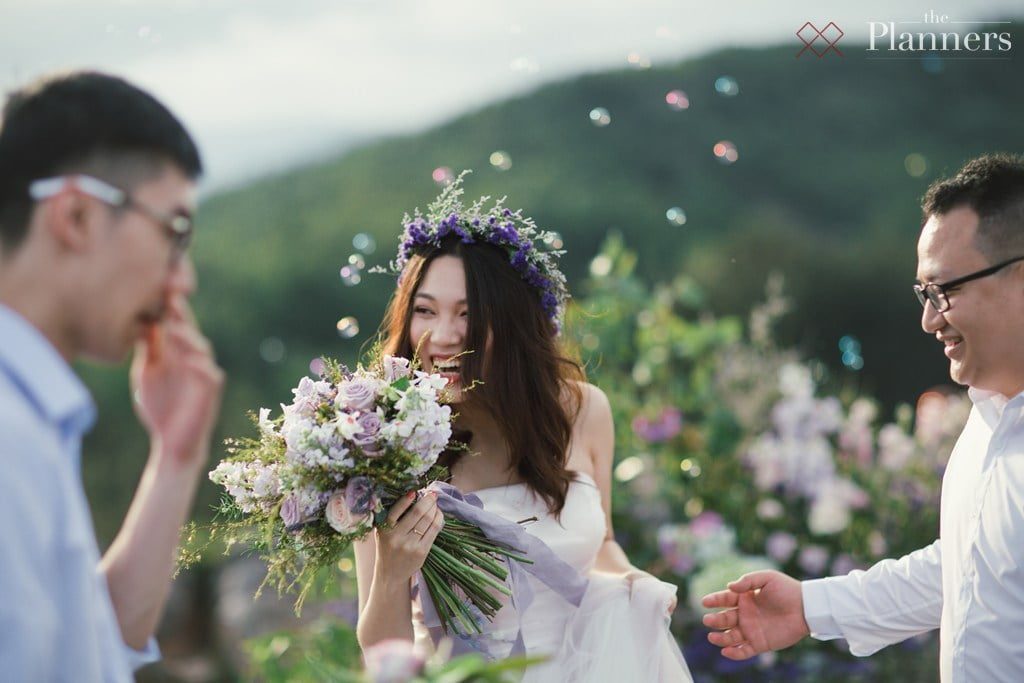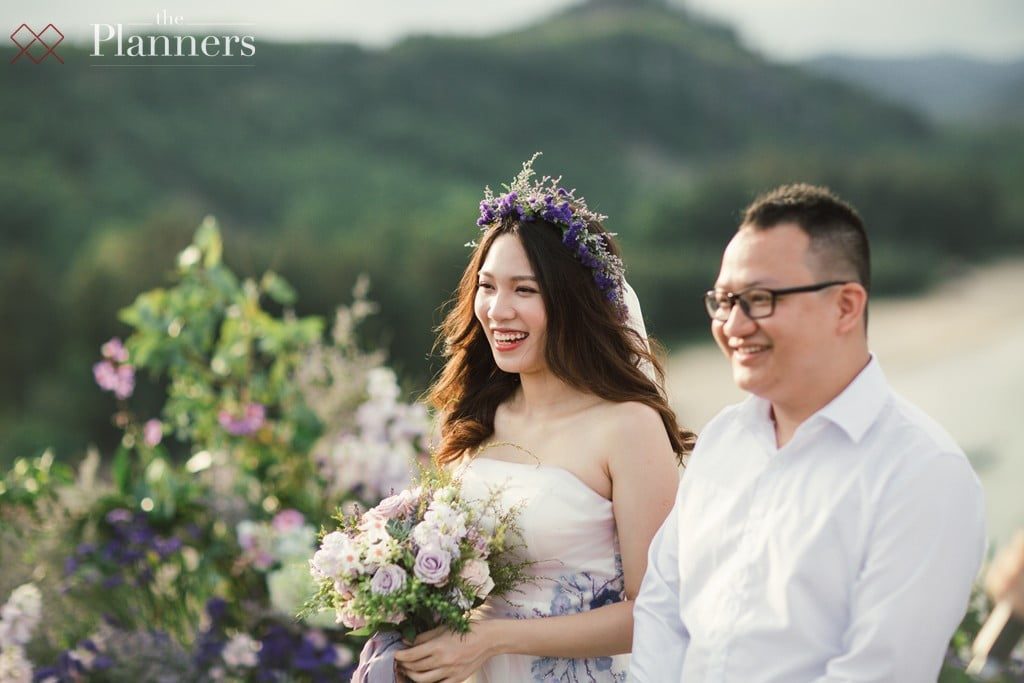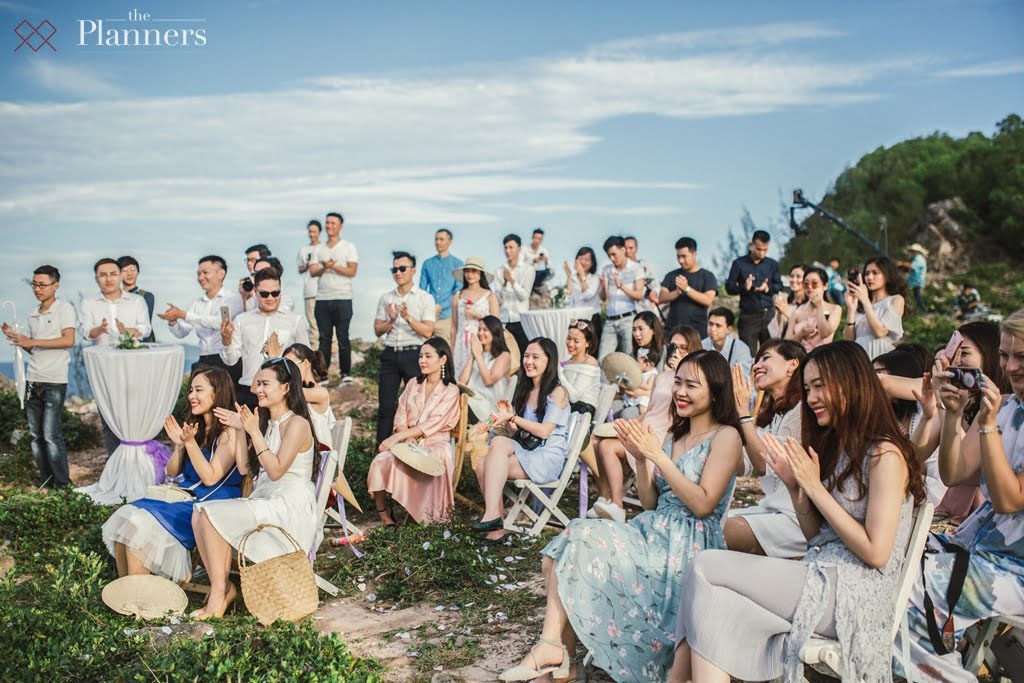 The couple made vows exchange under the sun and had a kiss right when the sun is coming down.