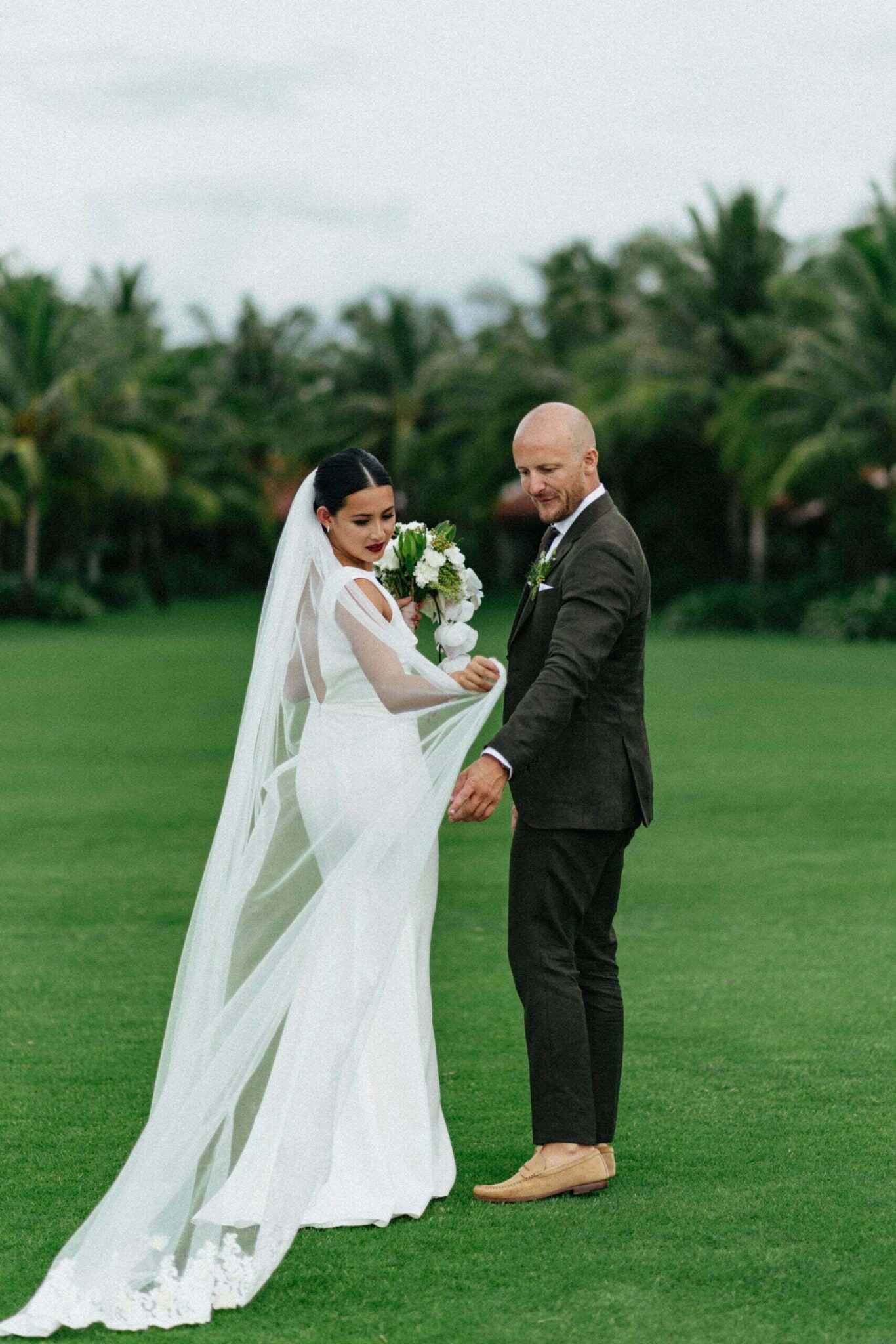 The Couple
​Lena & Daniel are a couple coming from Sweden. The bride Lena has her root in Vietnam as her parents are Vietnamese. ​For that reason, the couple wanted to come back to Vietnam to have their love celebration in Lena's hometown.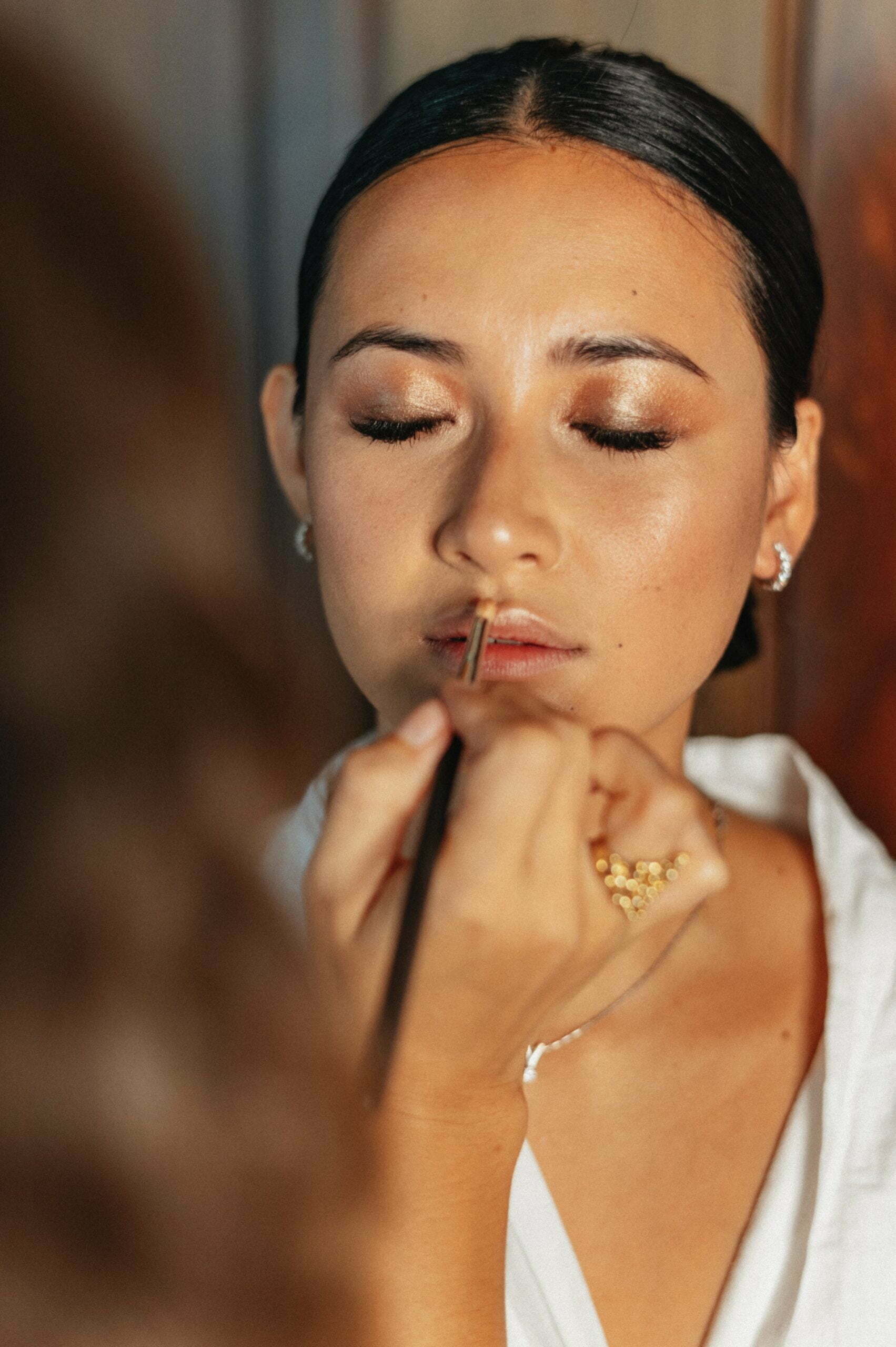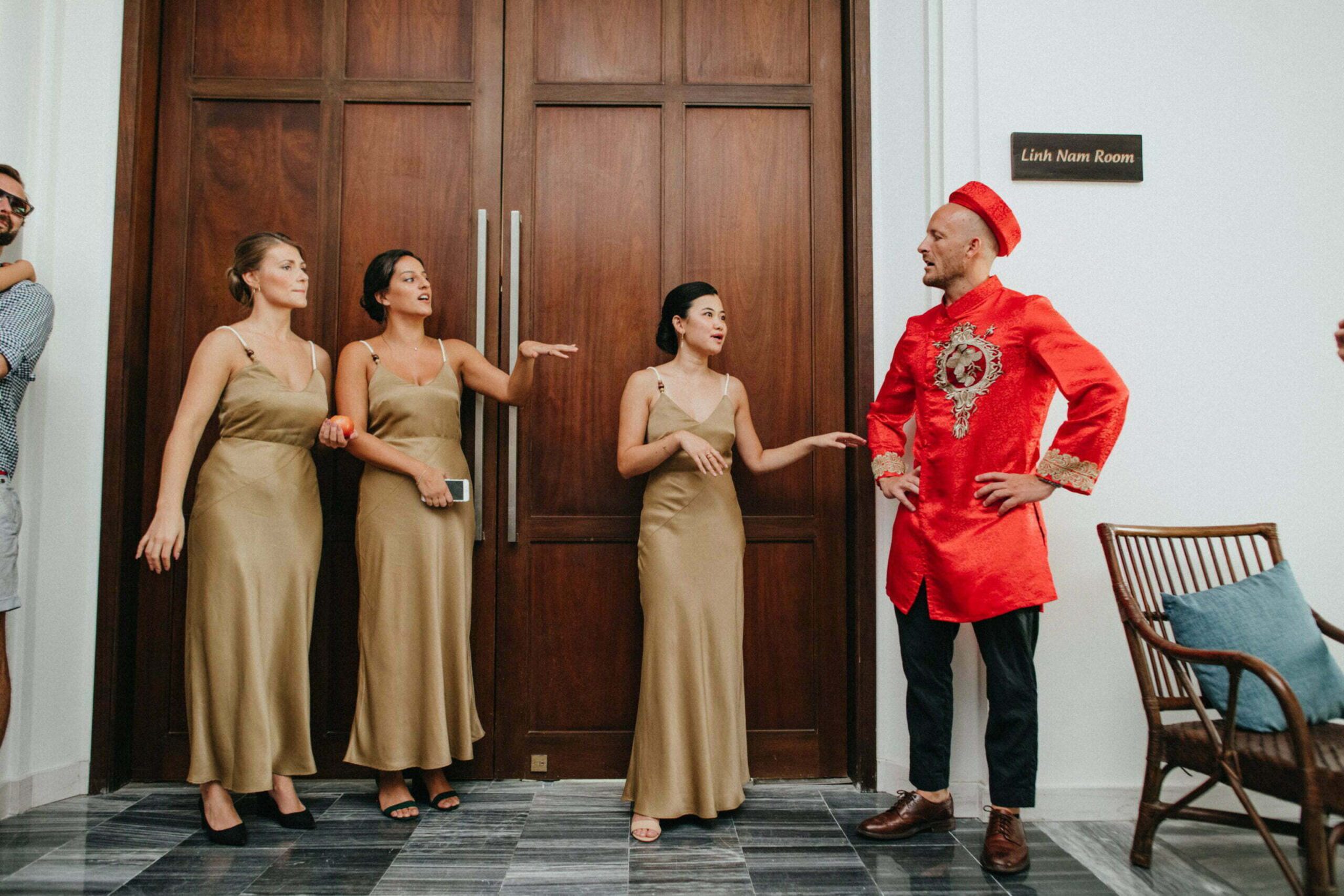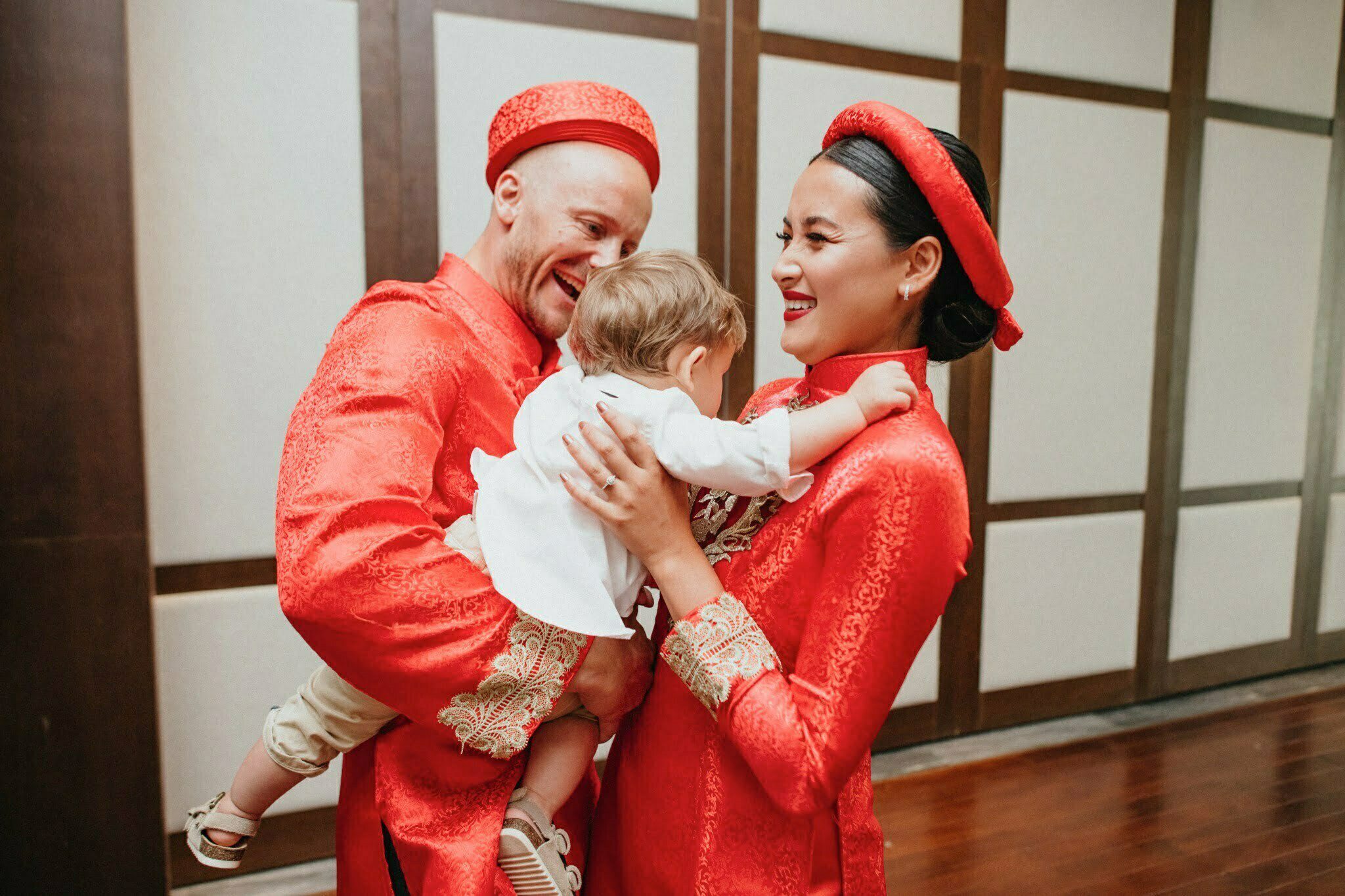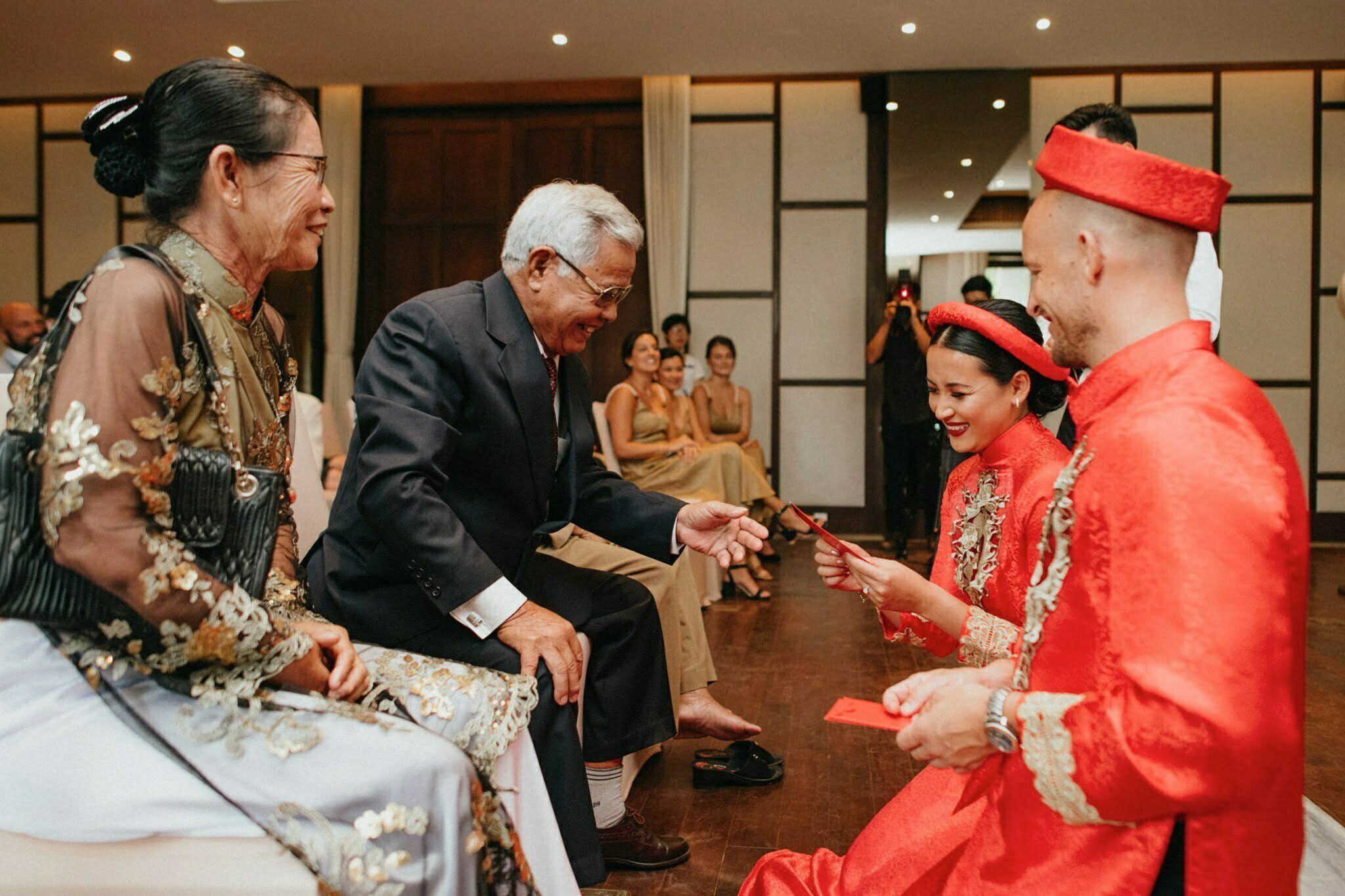 The Bride
Lena has this modern asian beauty with black hair and tanned skin which impressed us at the very first meet. She looks charming, healthy and confident in every way. The bride chose a plain white elegant wedding dress which suits her so well. For the make up, she goes with a natural makeup style that does not change any of her features but enhances her natural beauty. The red lipstick is a perfect choice to complete her graceful, classic look.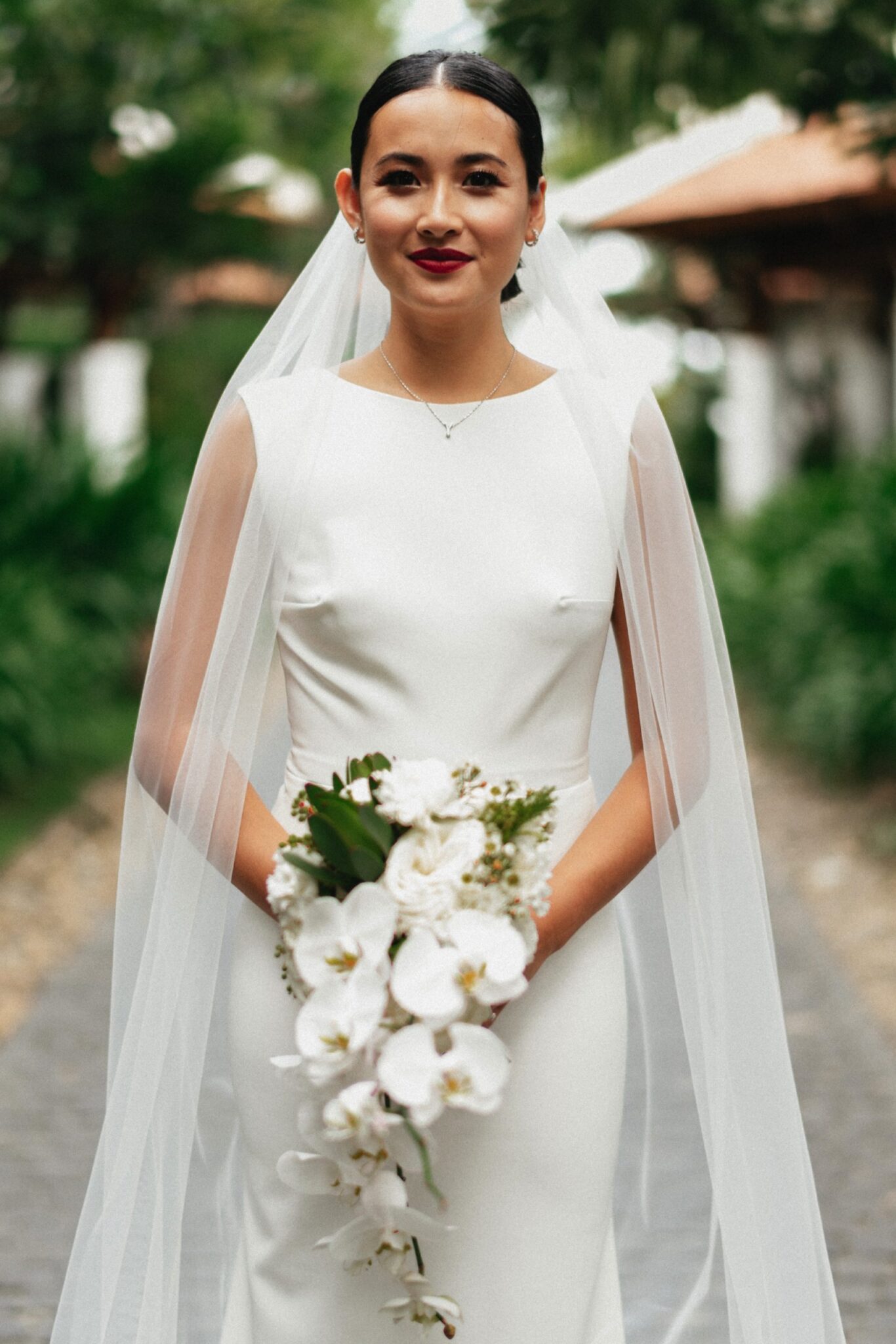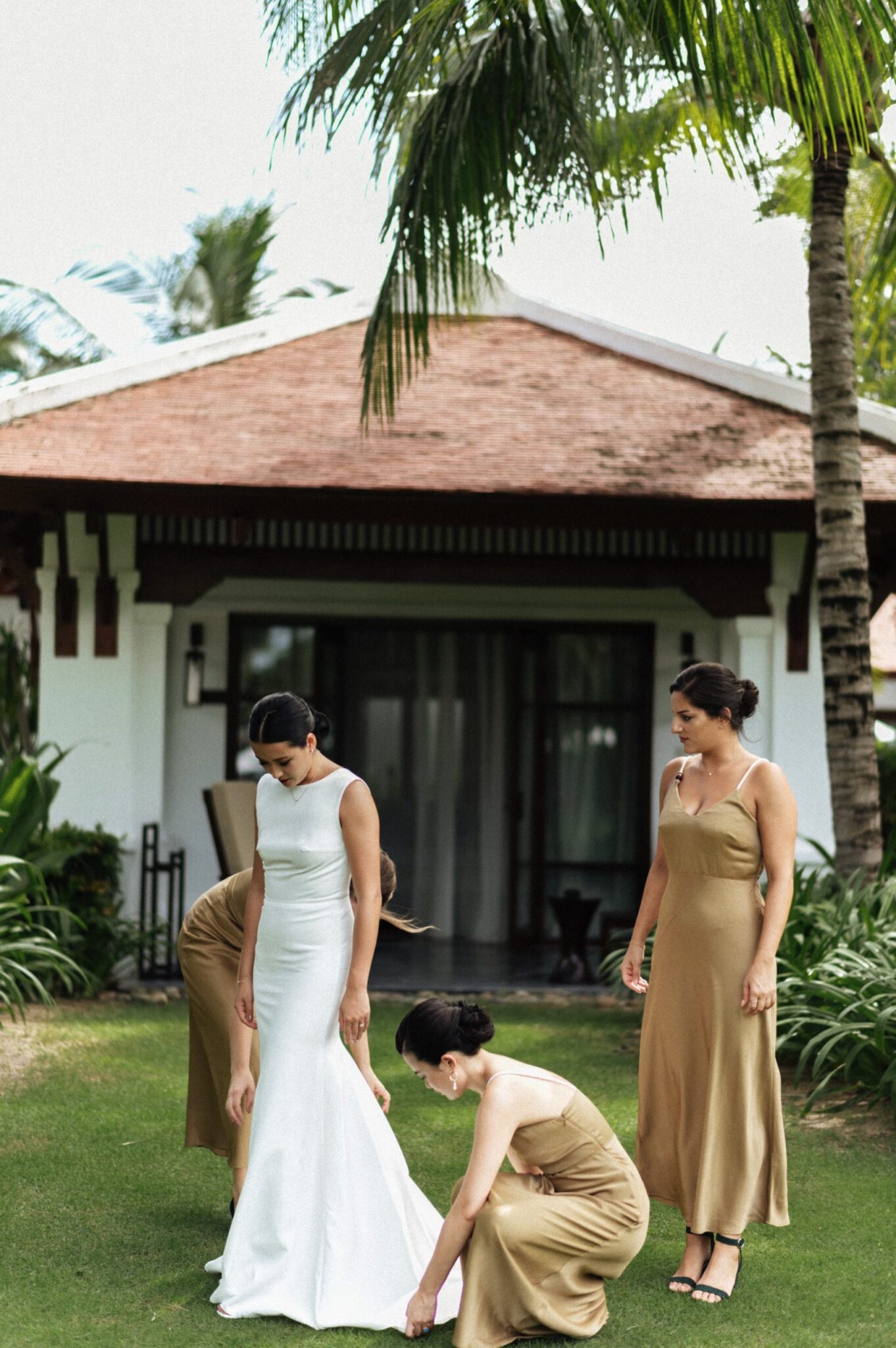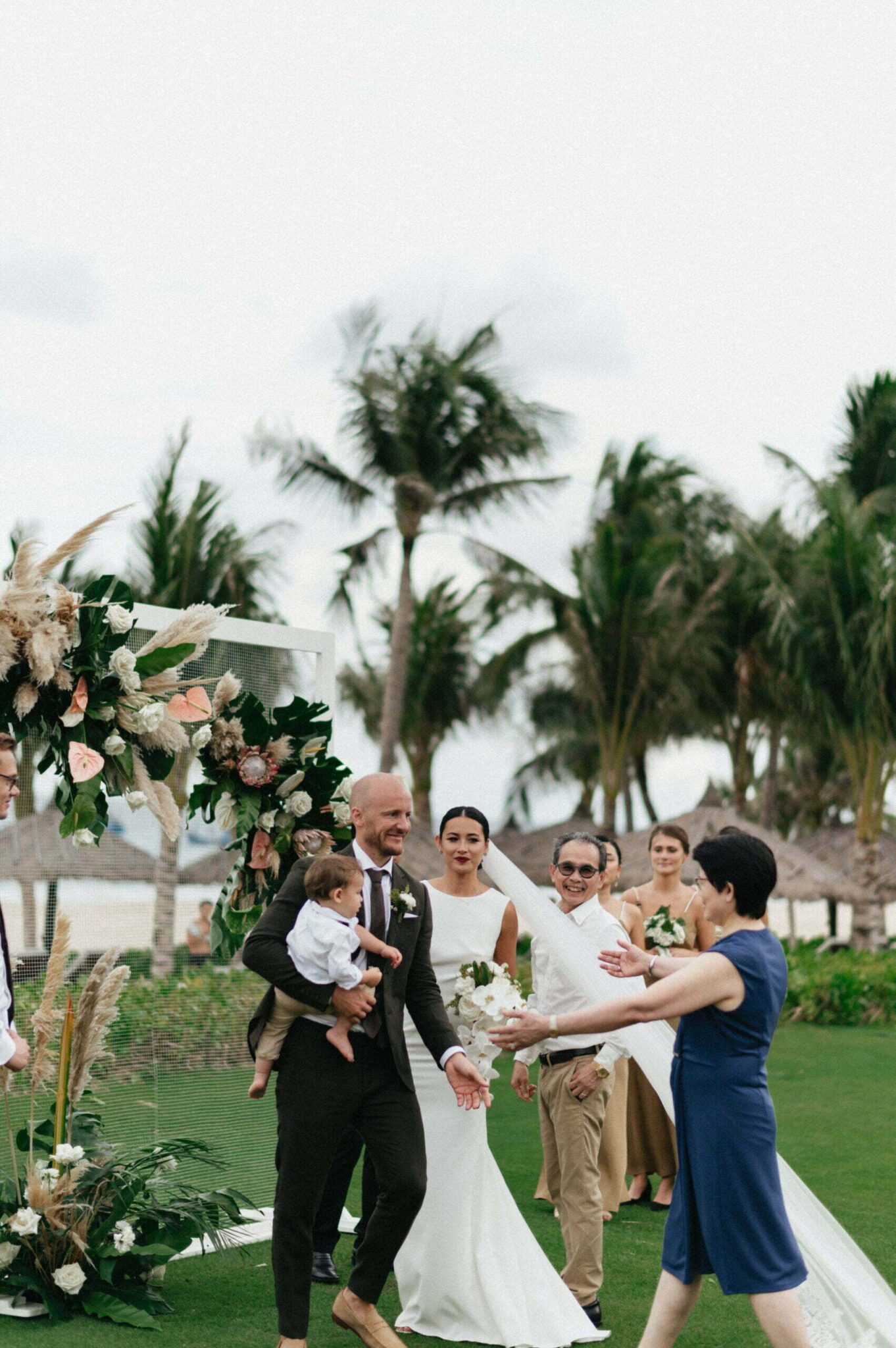 A Tropical Wedding Concept
The couple does not have much expectations for the decoration, just something simple and intimate. All they want is to have some great time with their loved ones at the wedding so the couple left it up to us to choose the theme of their beach wedding. As it is a beach wedding, we decided to go with tropical style with green and white as main colors. This totally matched with their imagination.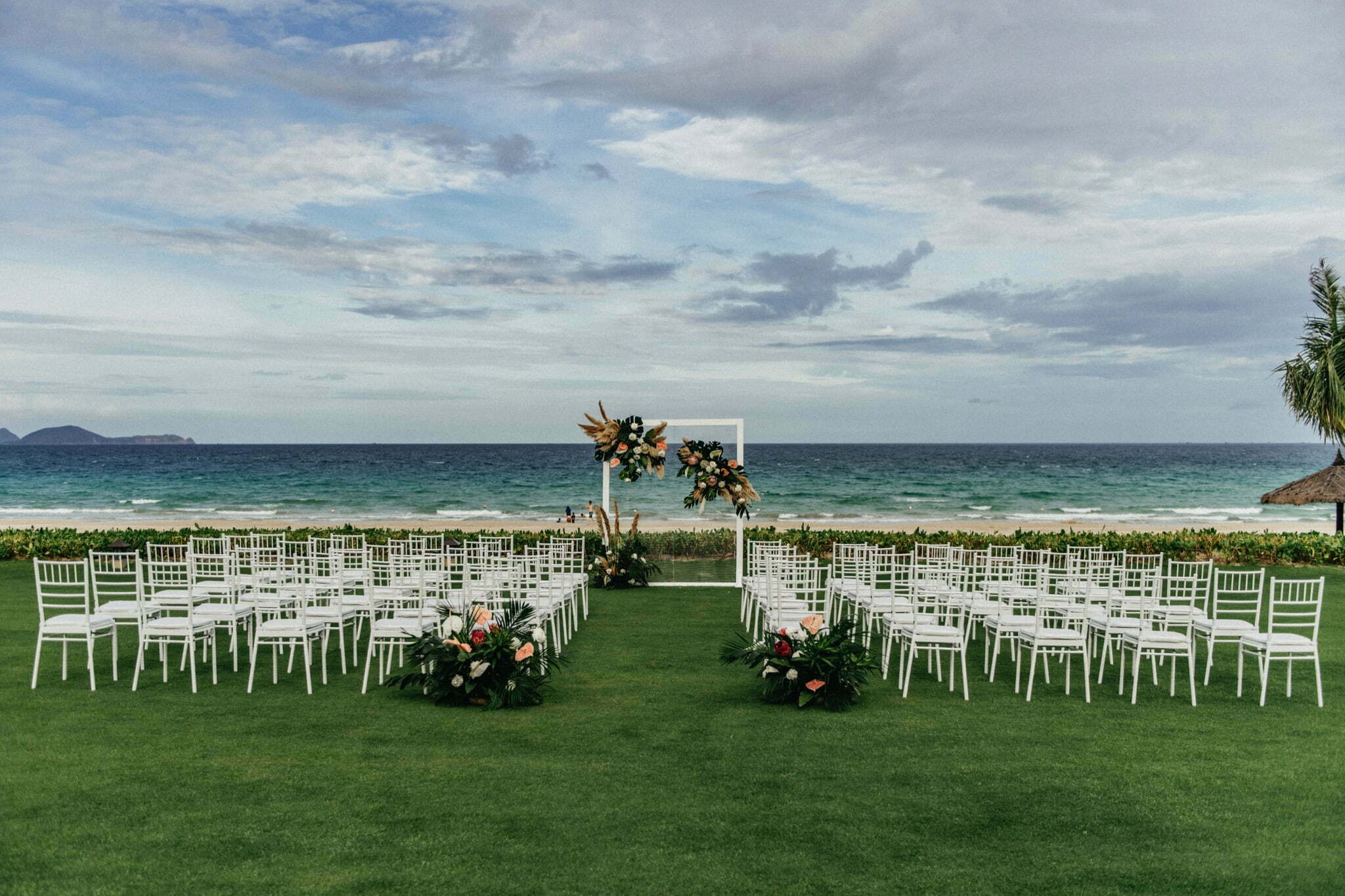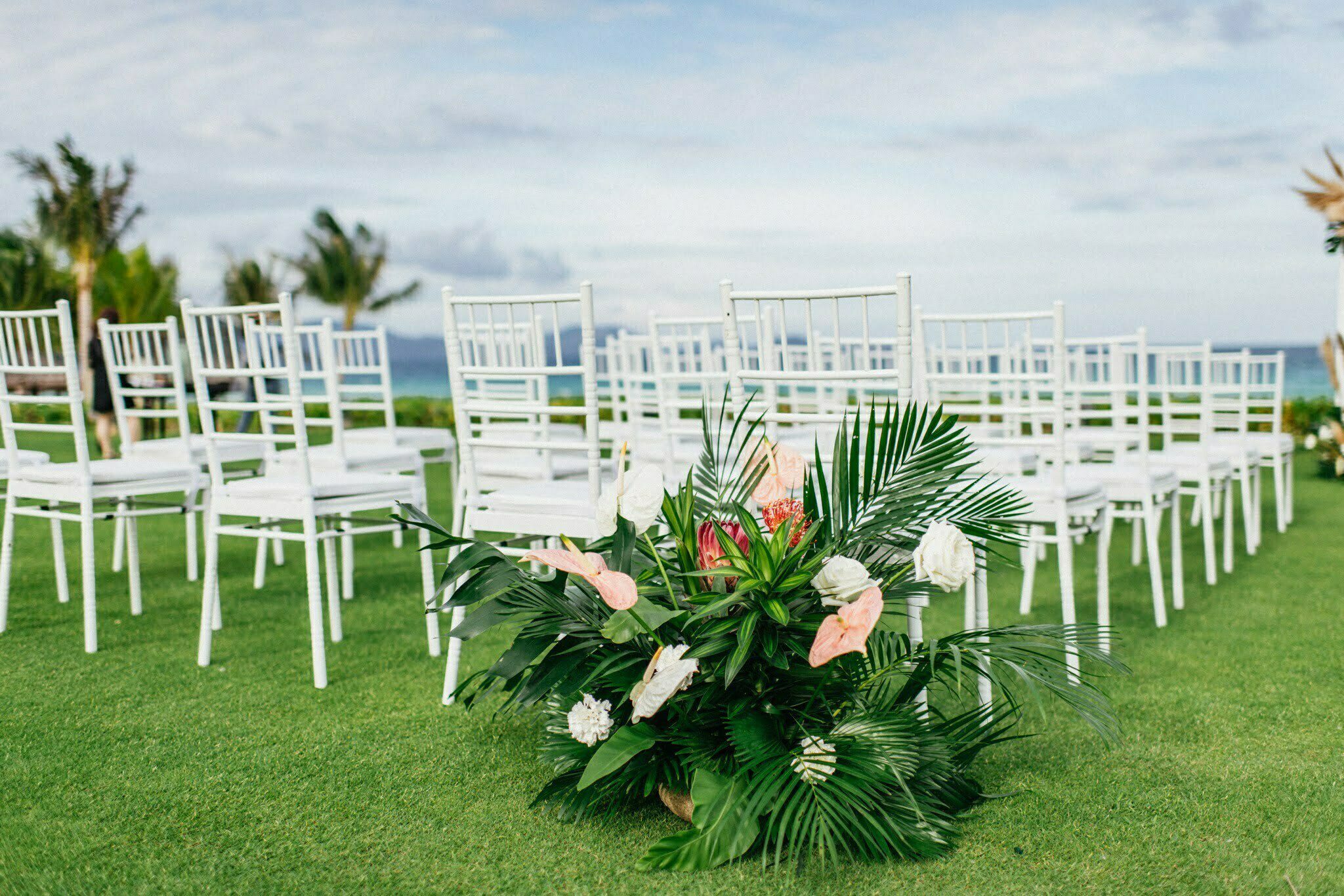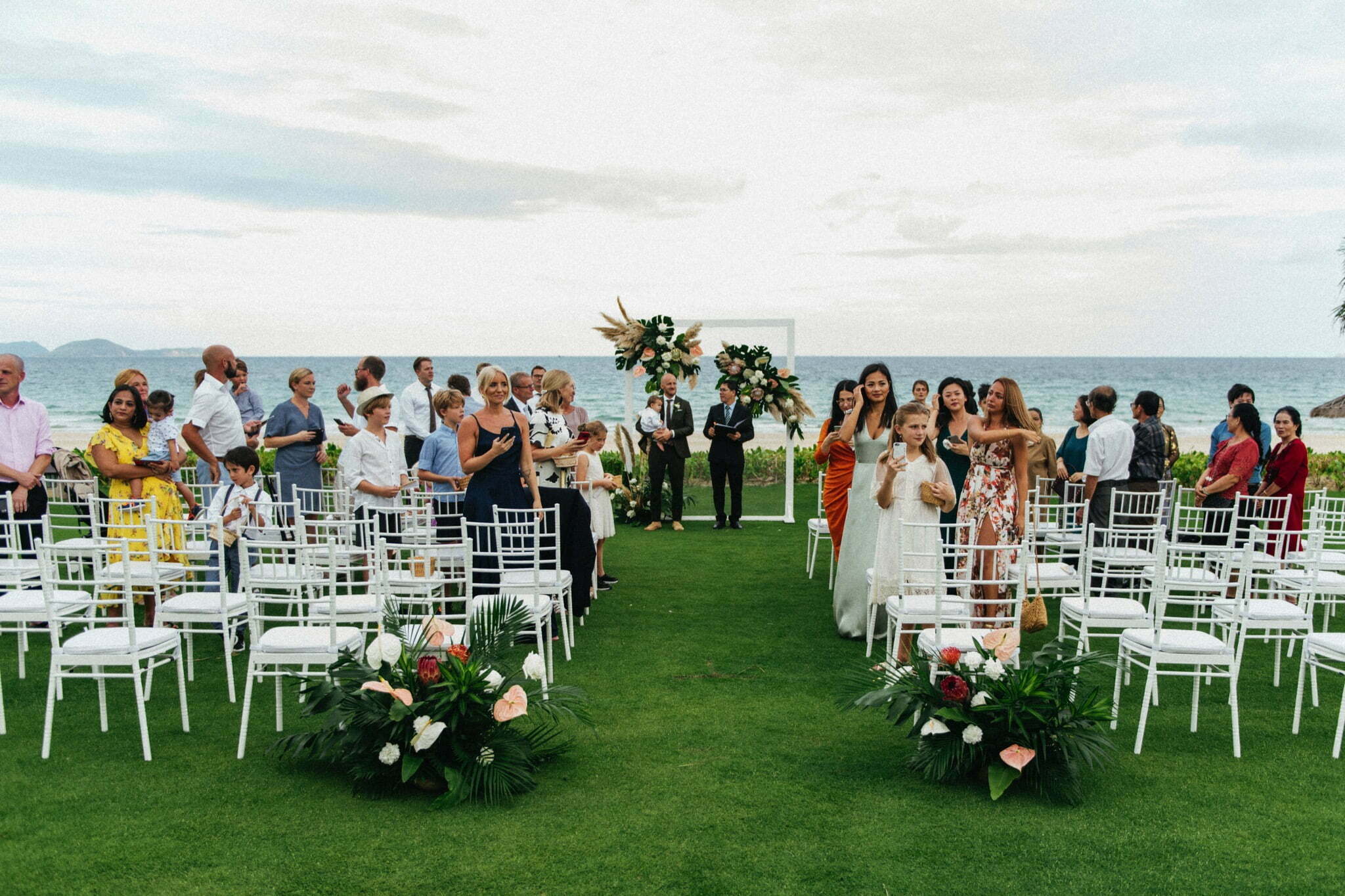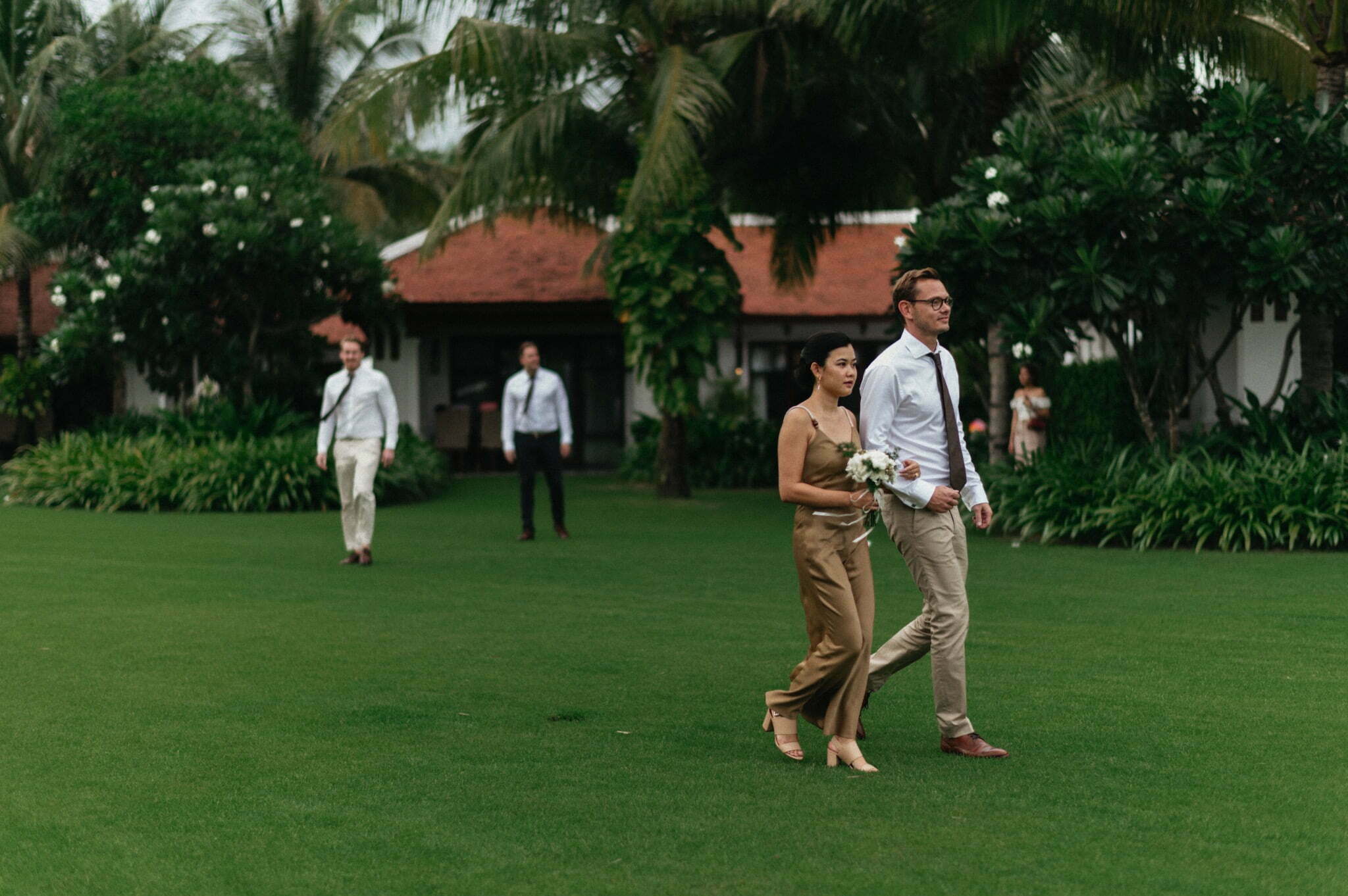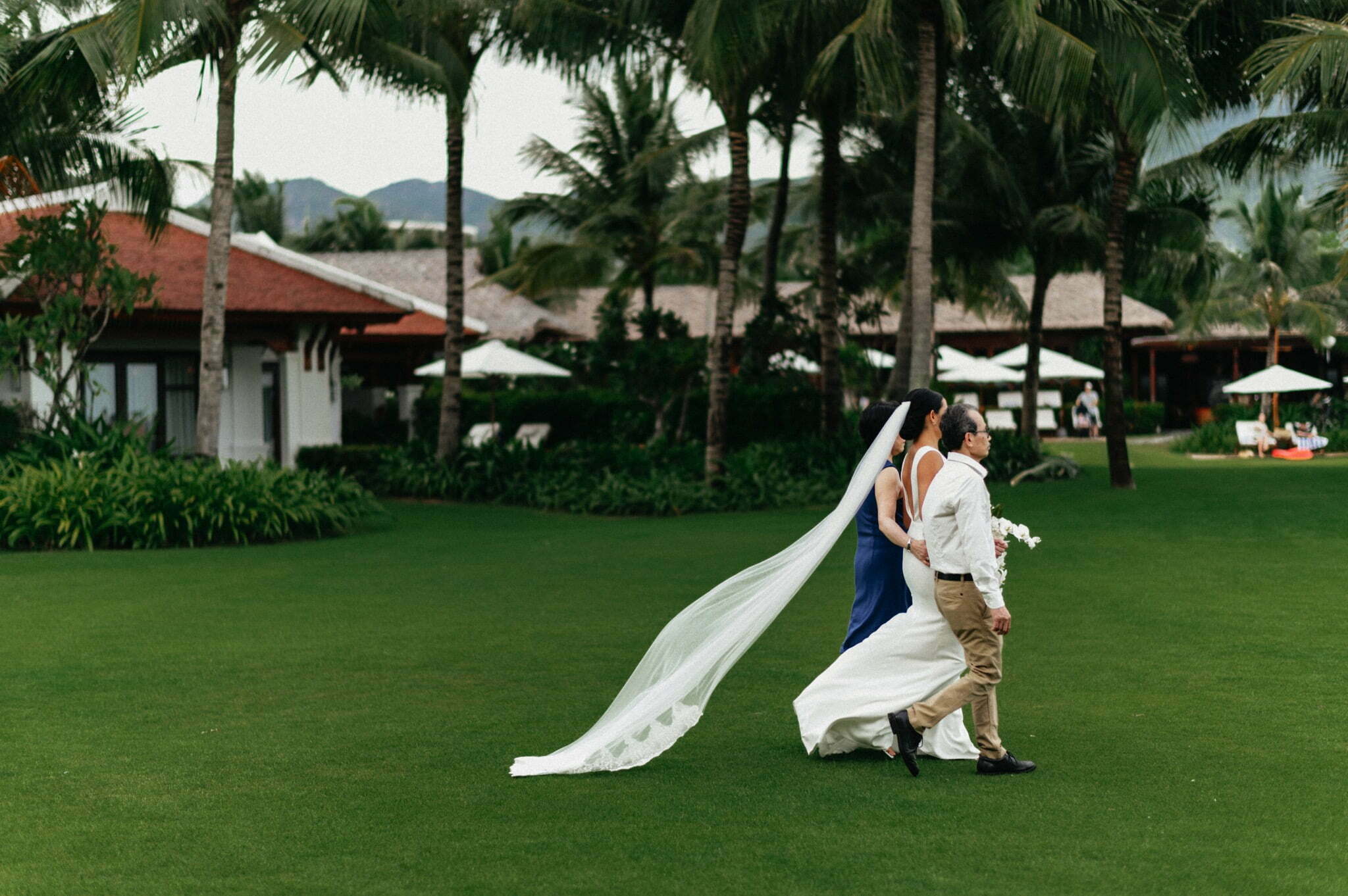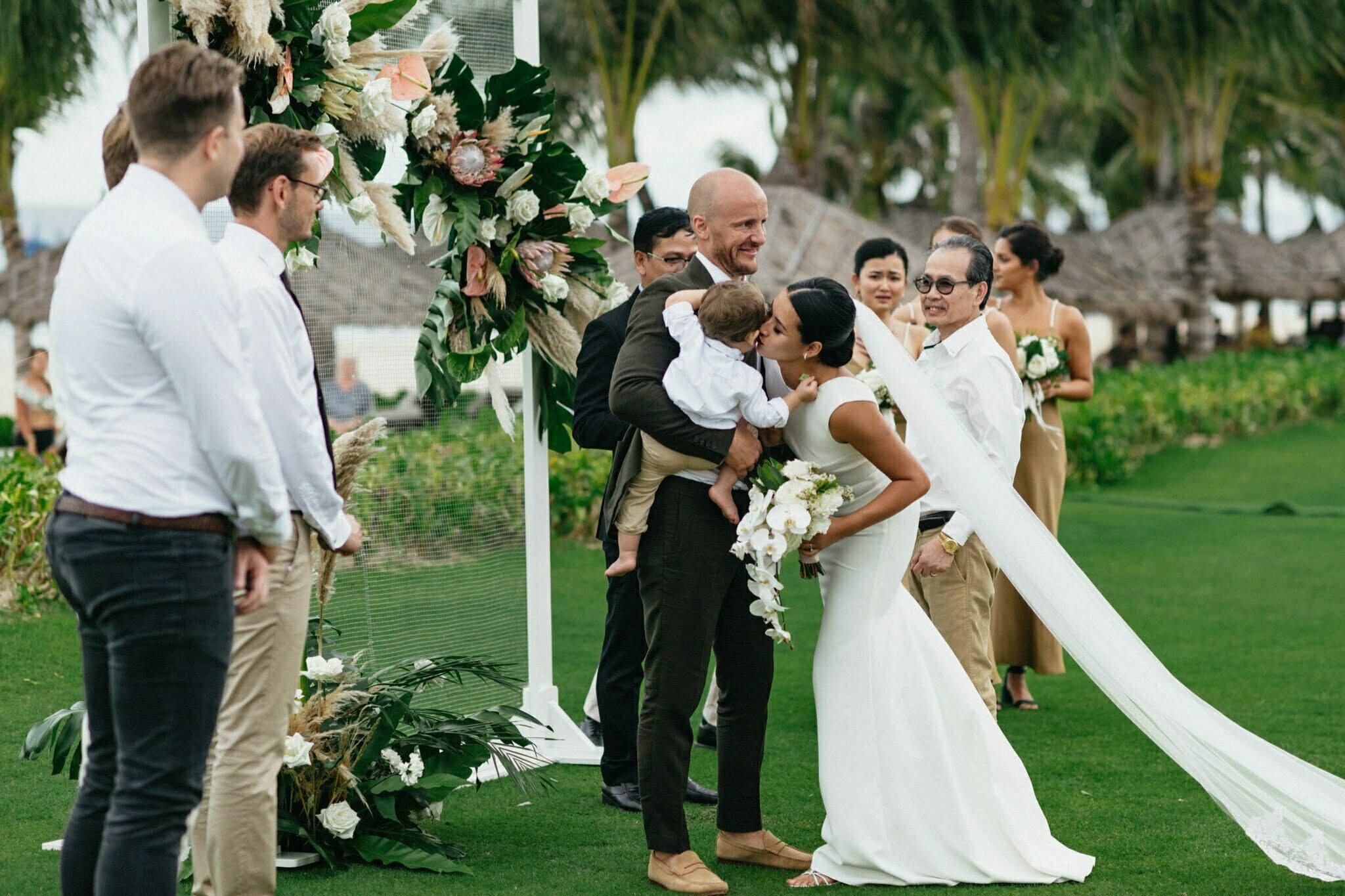 The Key Moment
Lena & Daniel have a little boy before their official wedding. One of the most touching moments of the wedding is the moment when Daniel and their son watched Lena walking down the aisles.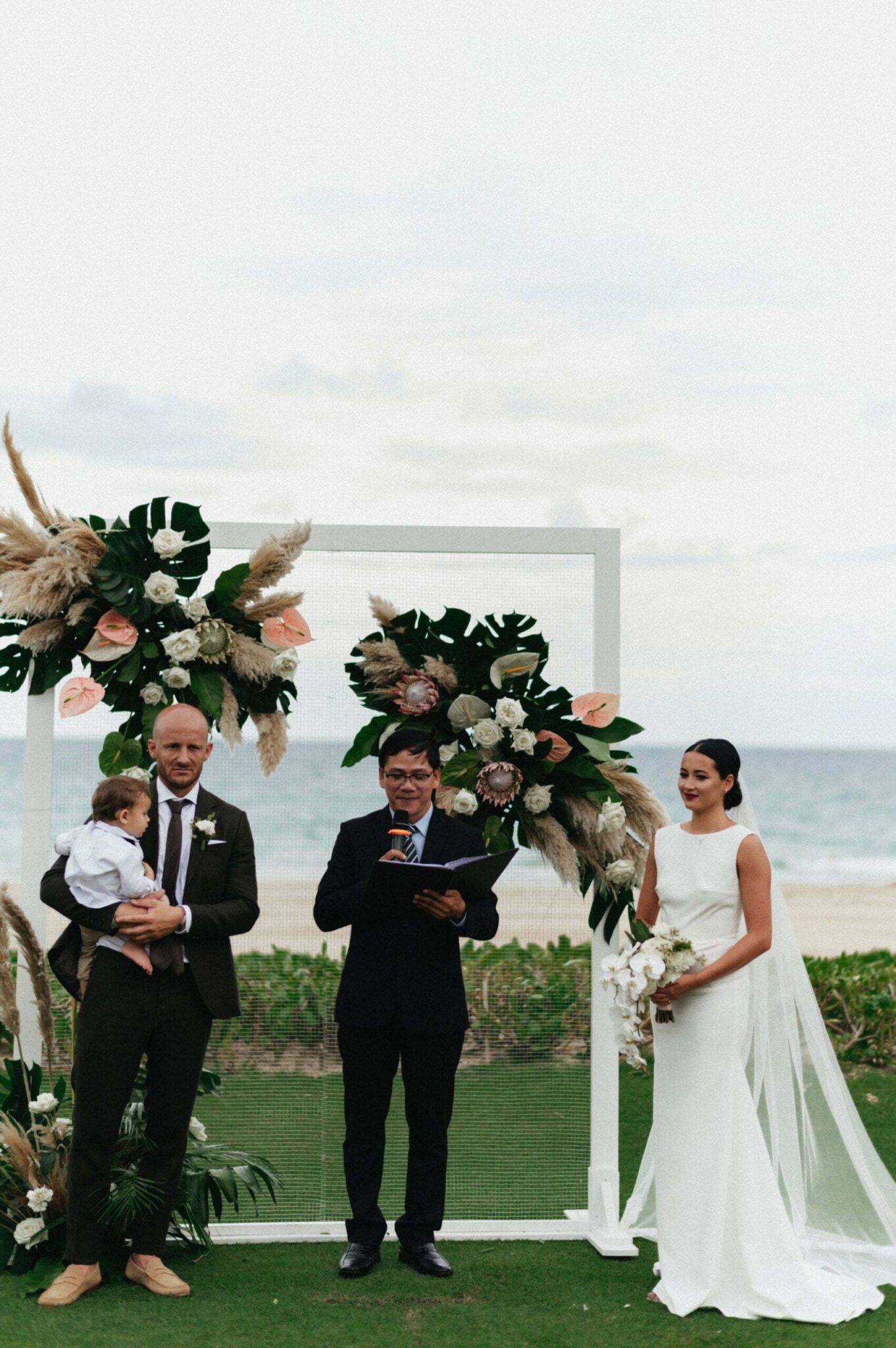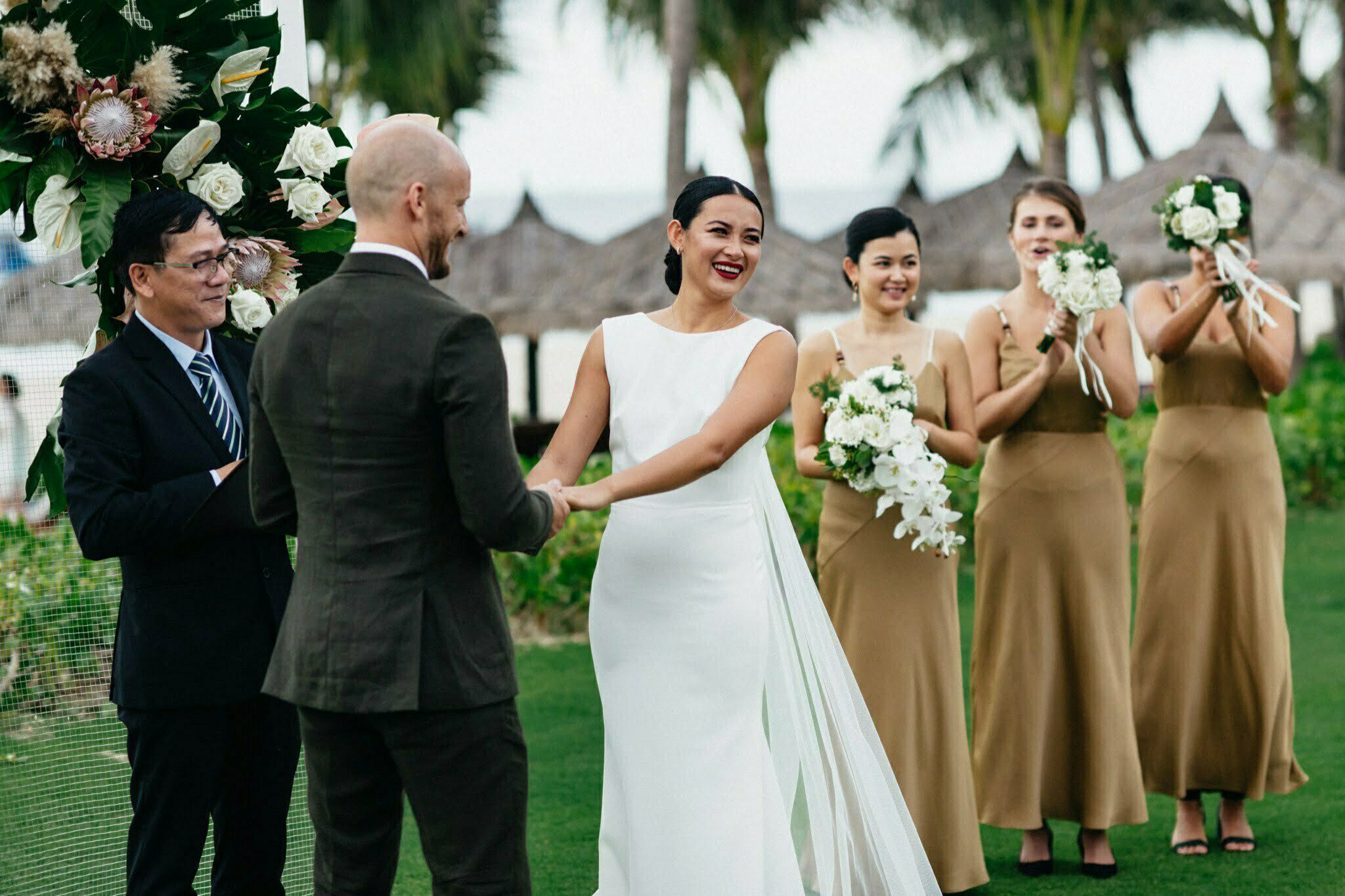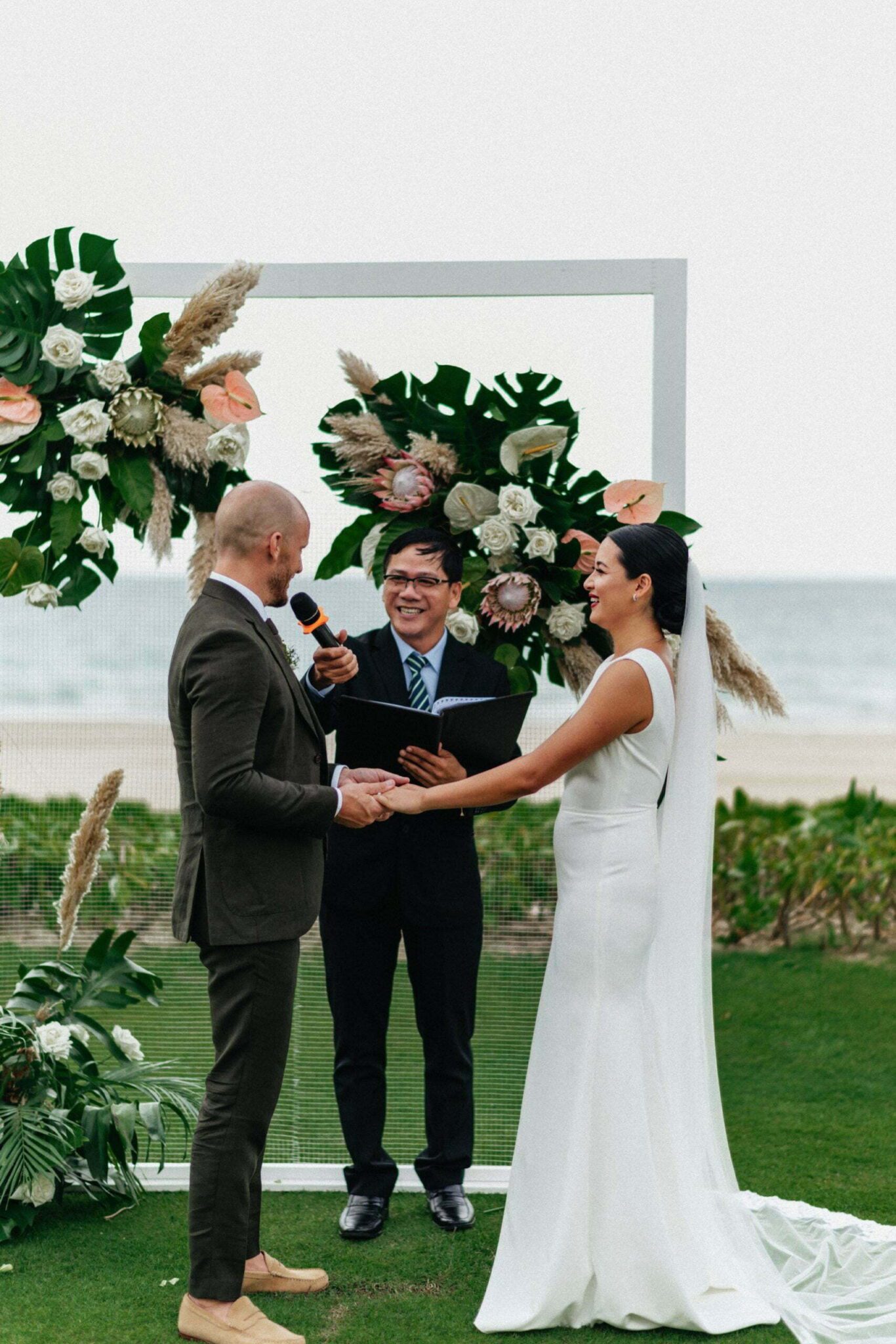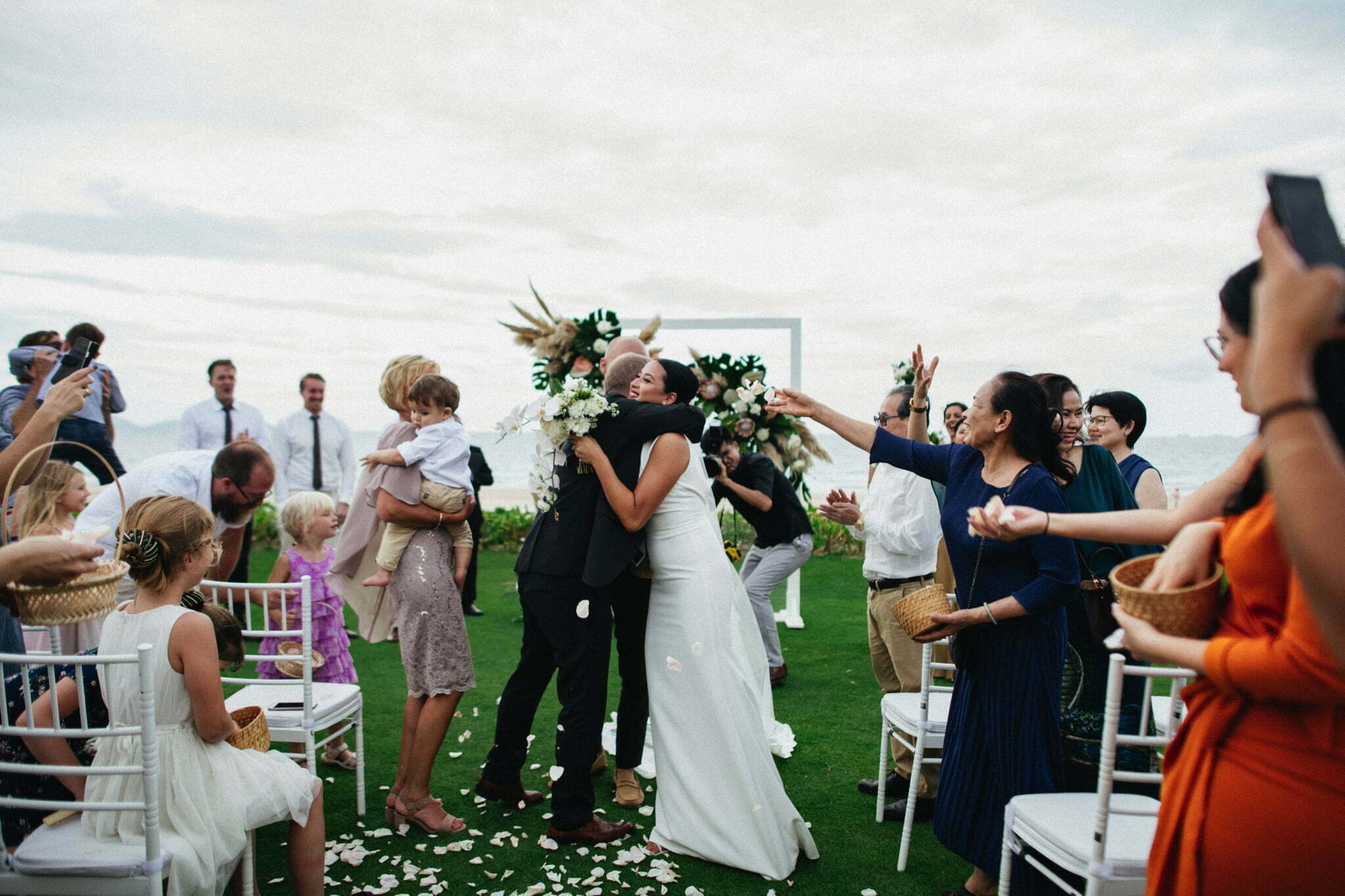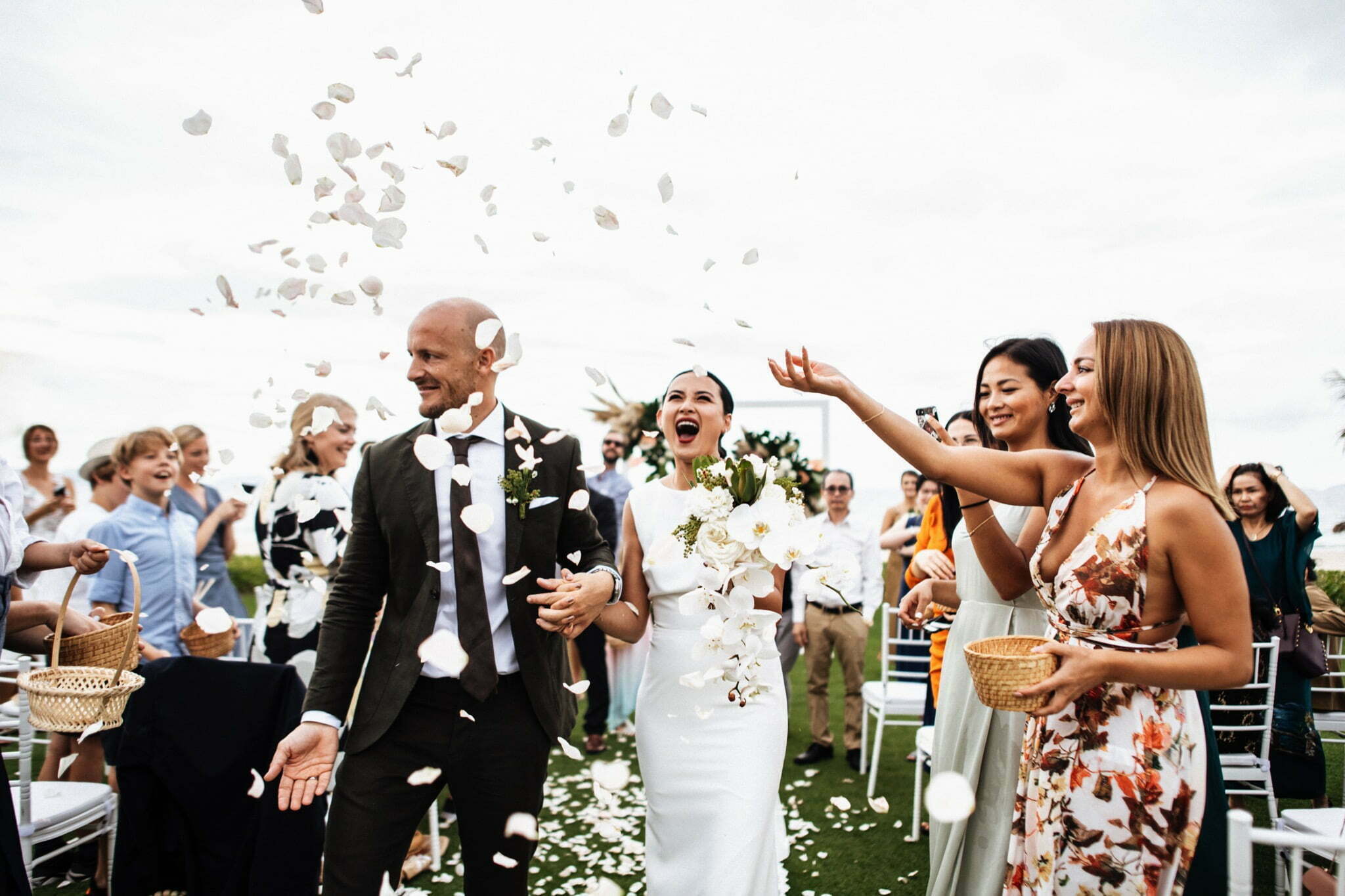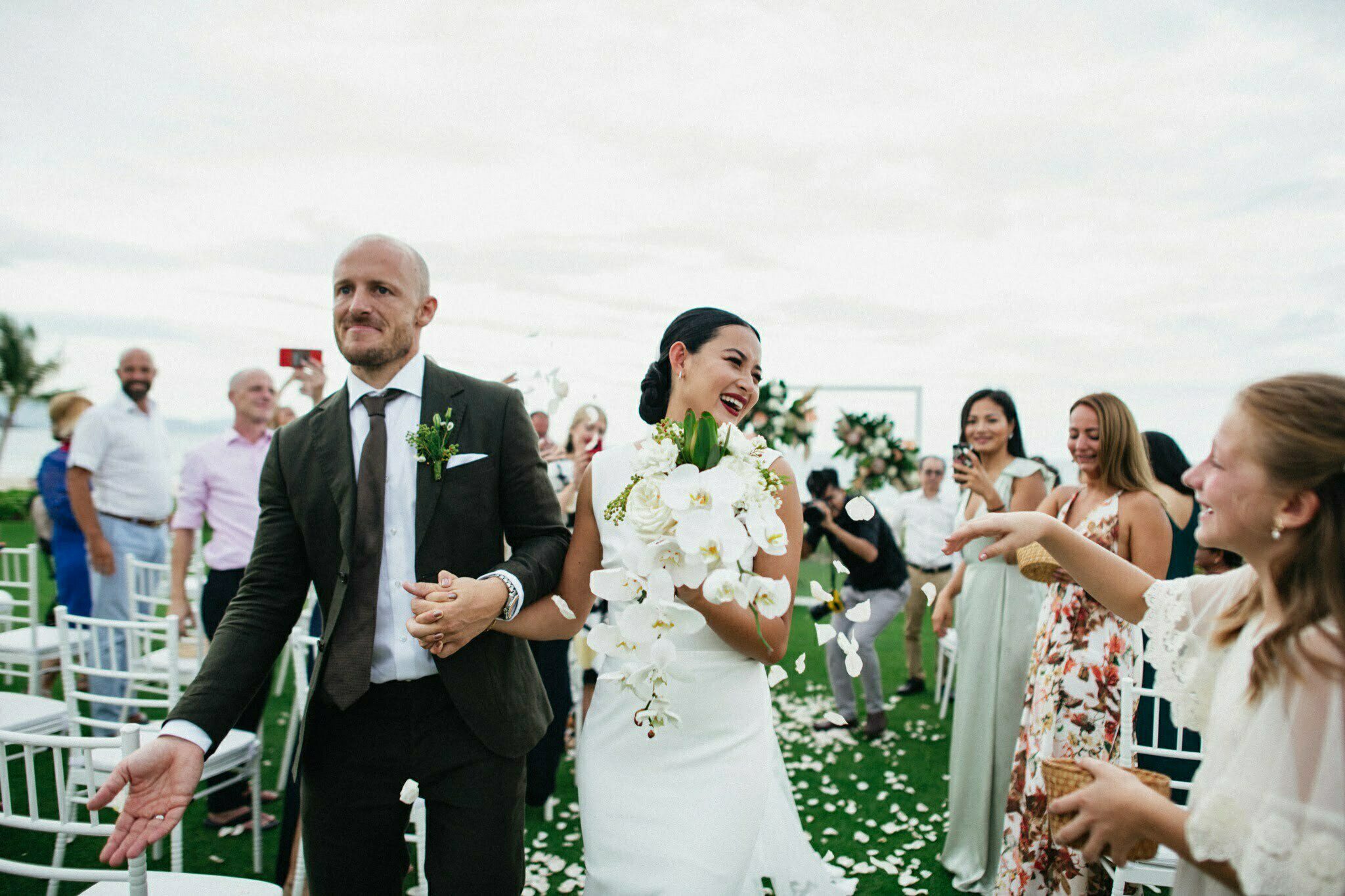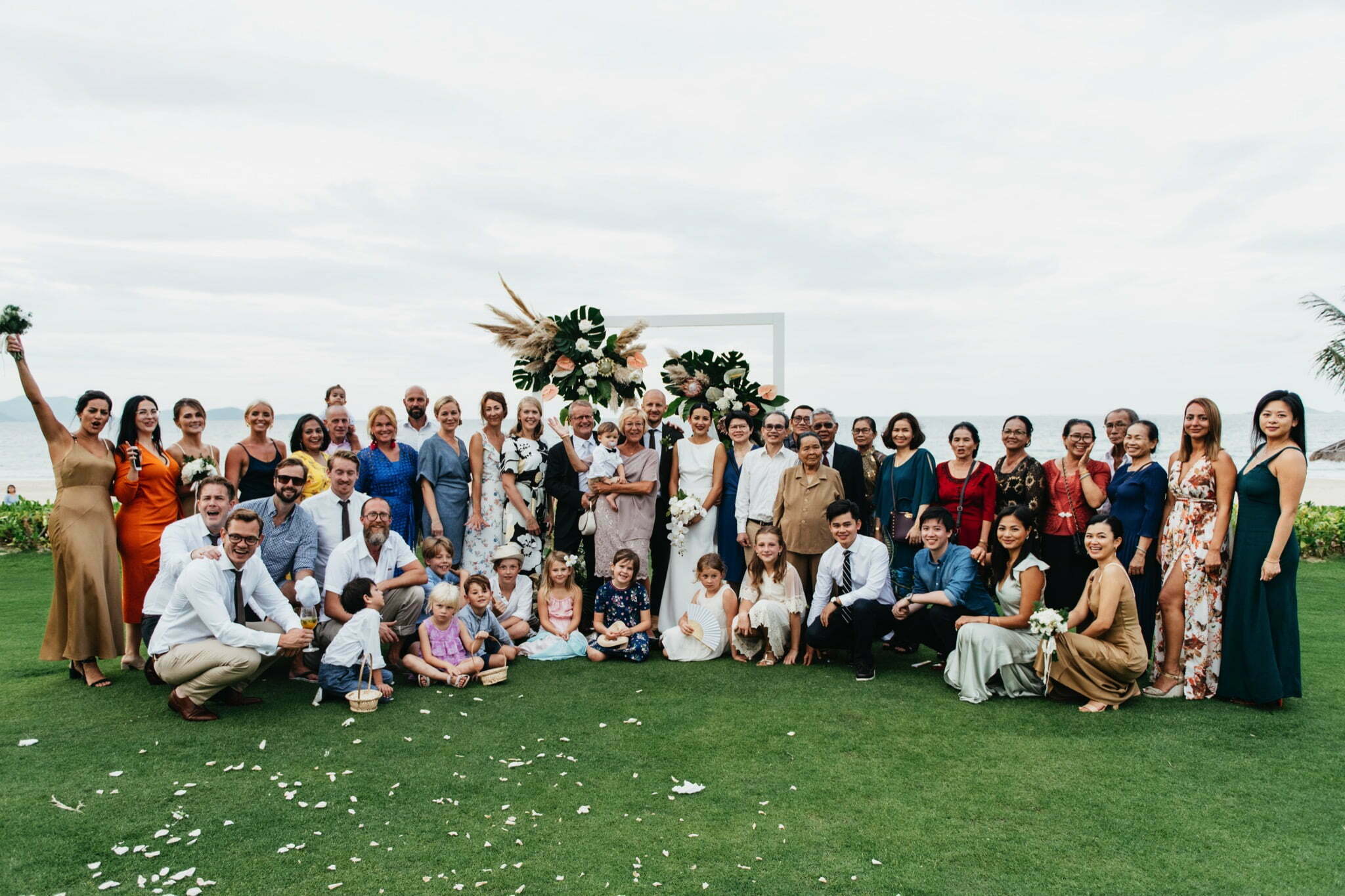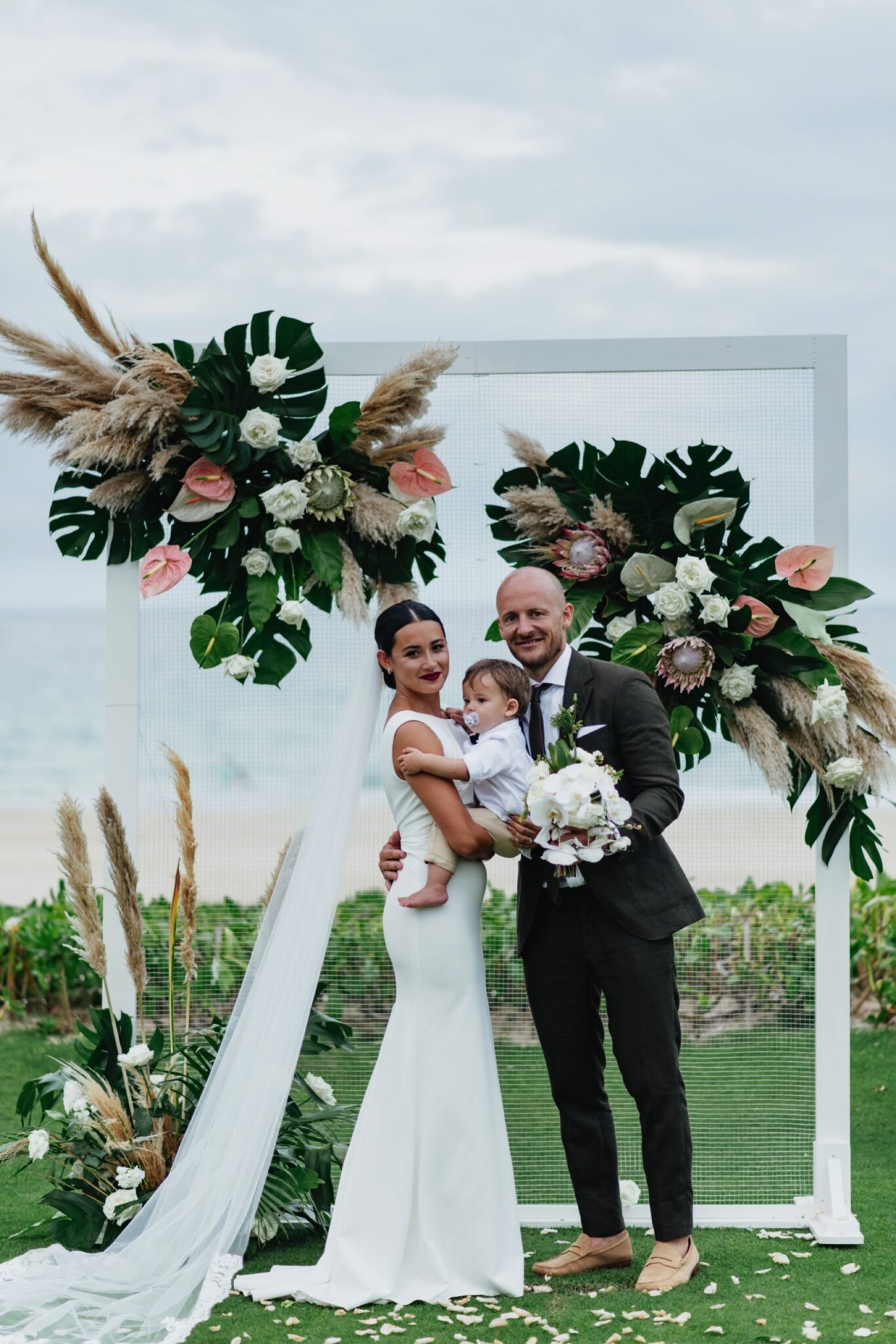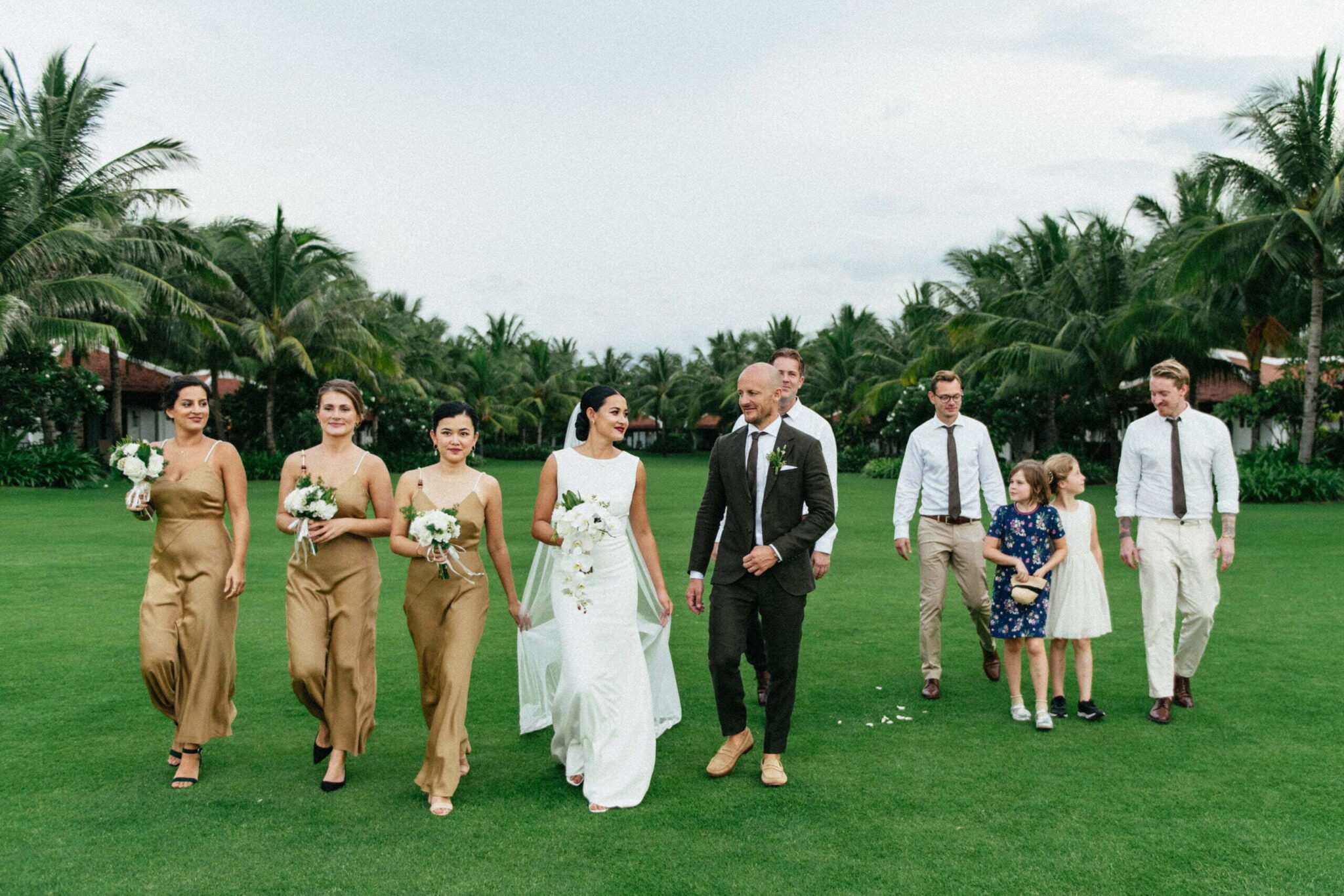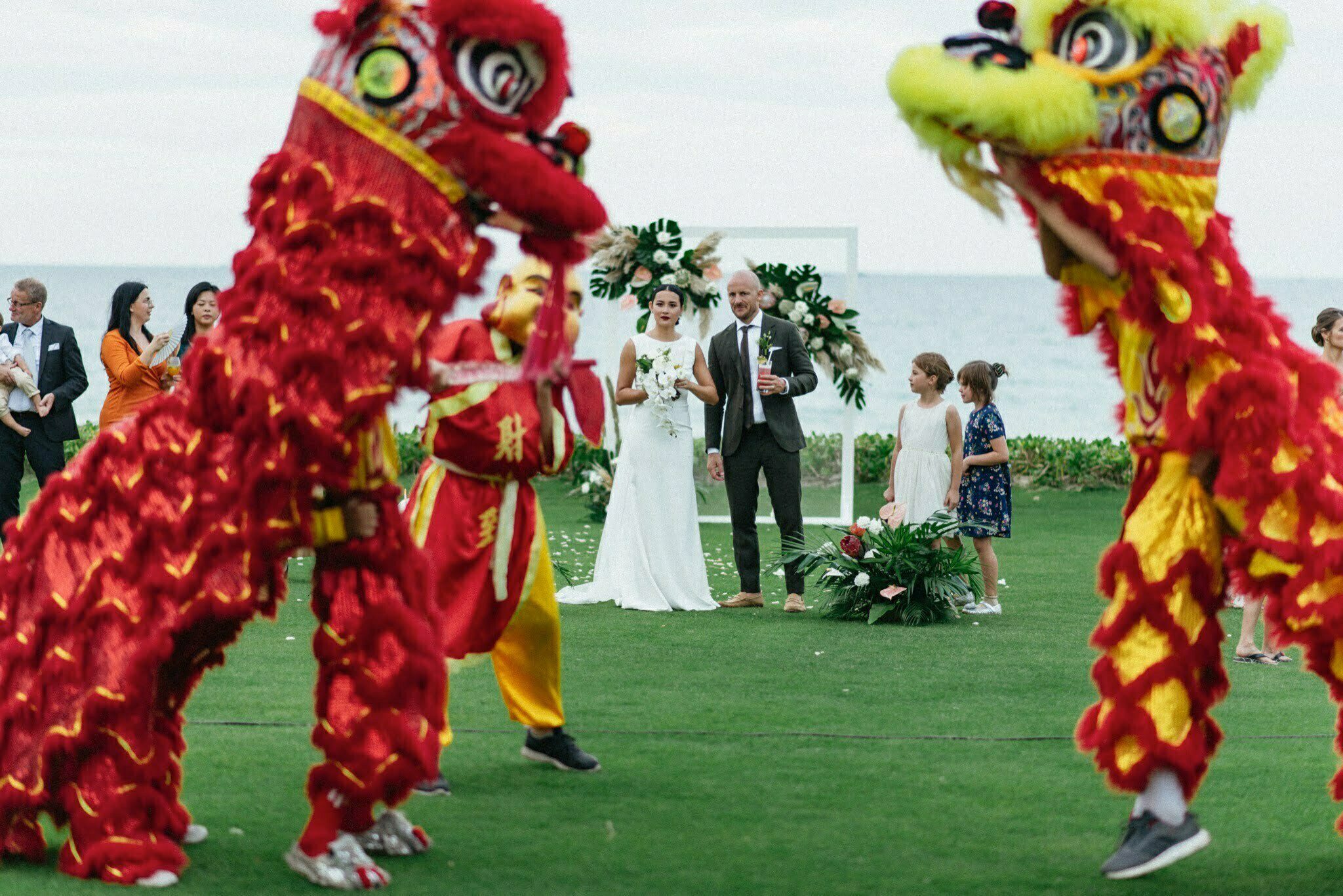 The Lion Dance
We prepared a little fun for the couple and their guests with the traditional Vietnam lion dance. It was literally drew all the attention of little guests at the wedding.