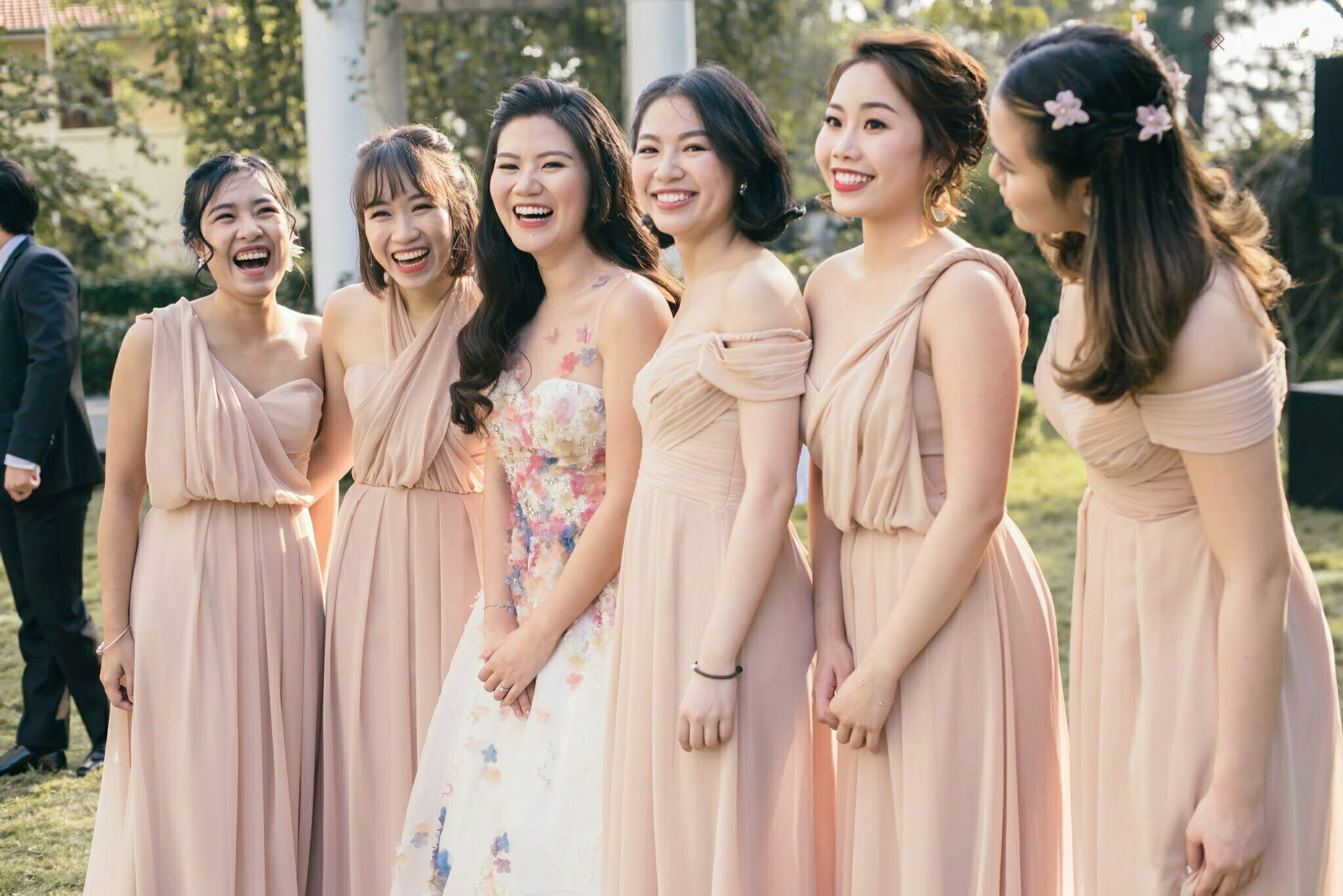 Vân Khanh & Đức Anh was one of those couples who have million ideas for their wedding and to them, a special wedding is the one that does not only bring good memories for themself but also for their families and friends.

During 6 months of planning, we had been too a lot with them. But we couldnt feel happier when all the anxiety, excitement, worries and stress and happiness of doing something memorable for 2 families were totally paid of. We had done 5 events for the couple, including: one prewedding clip ( recreating the weddings of their parents from both side), two Pick up the bride Ceremonies ( one held at the bride's house and the other at the groom's house), one small size outdoor wedding (150 guests) and one grand wedding (800 guests).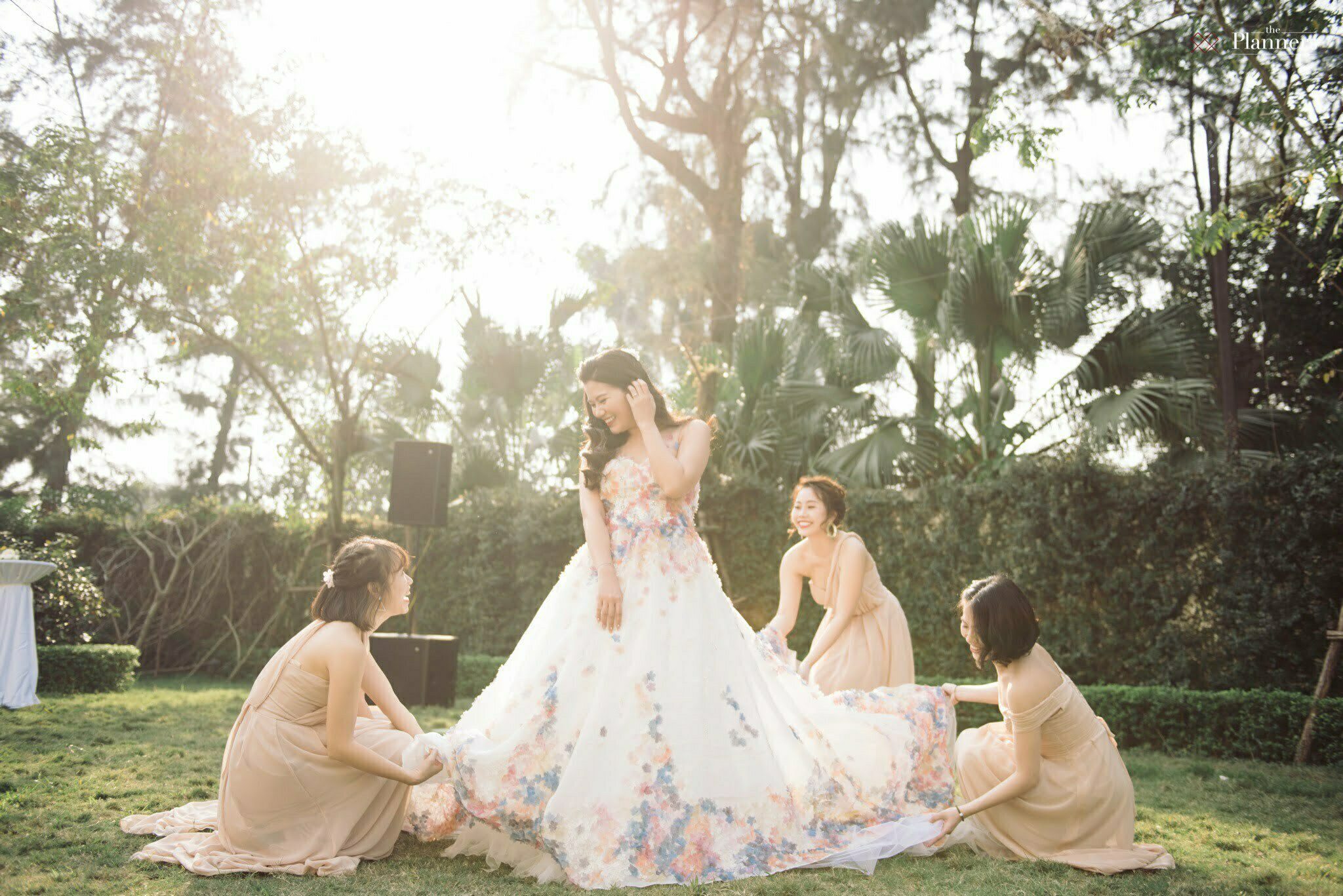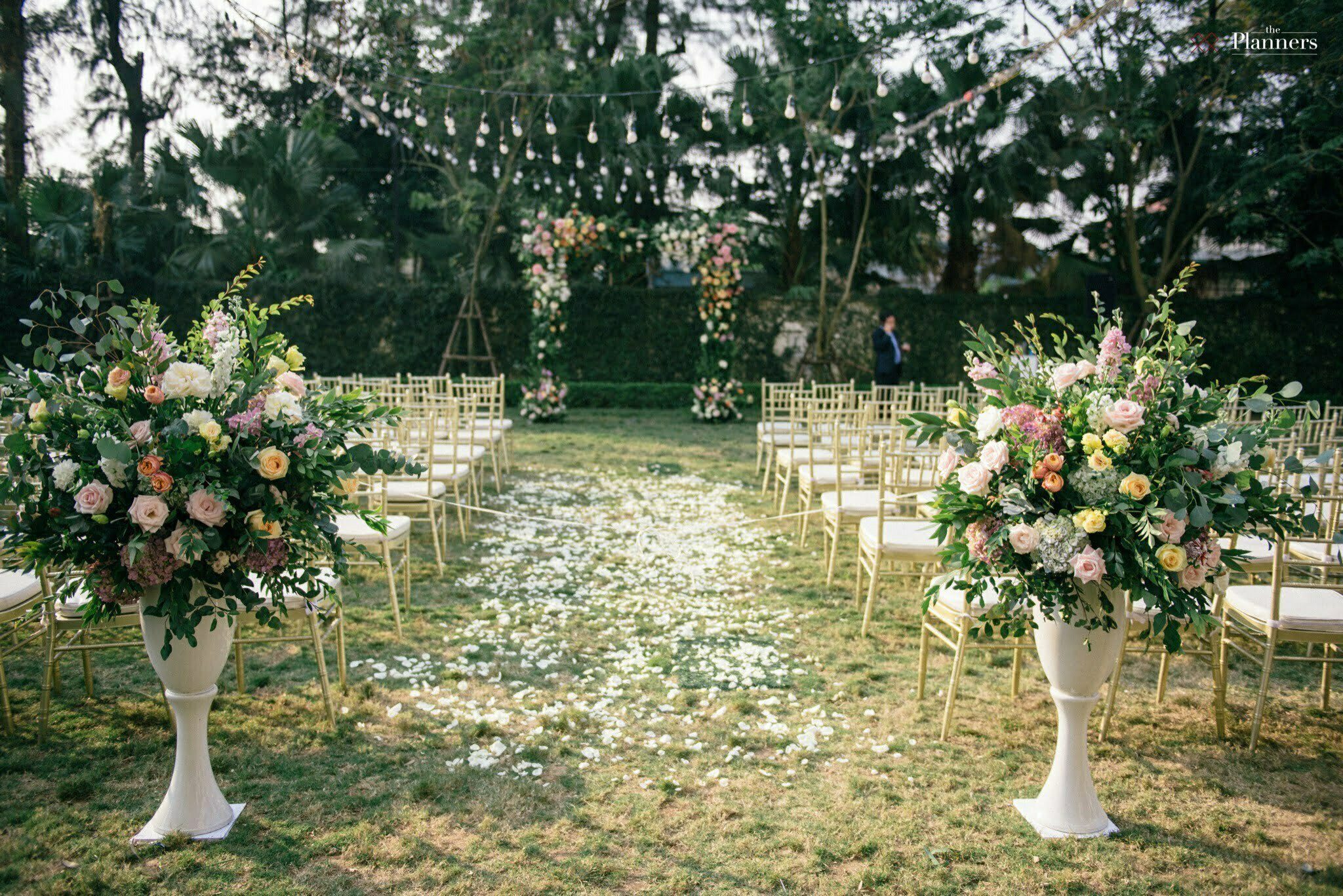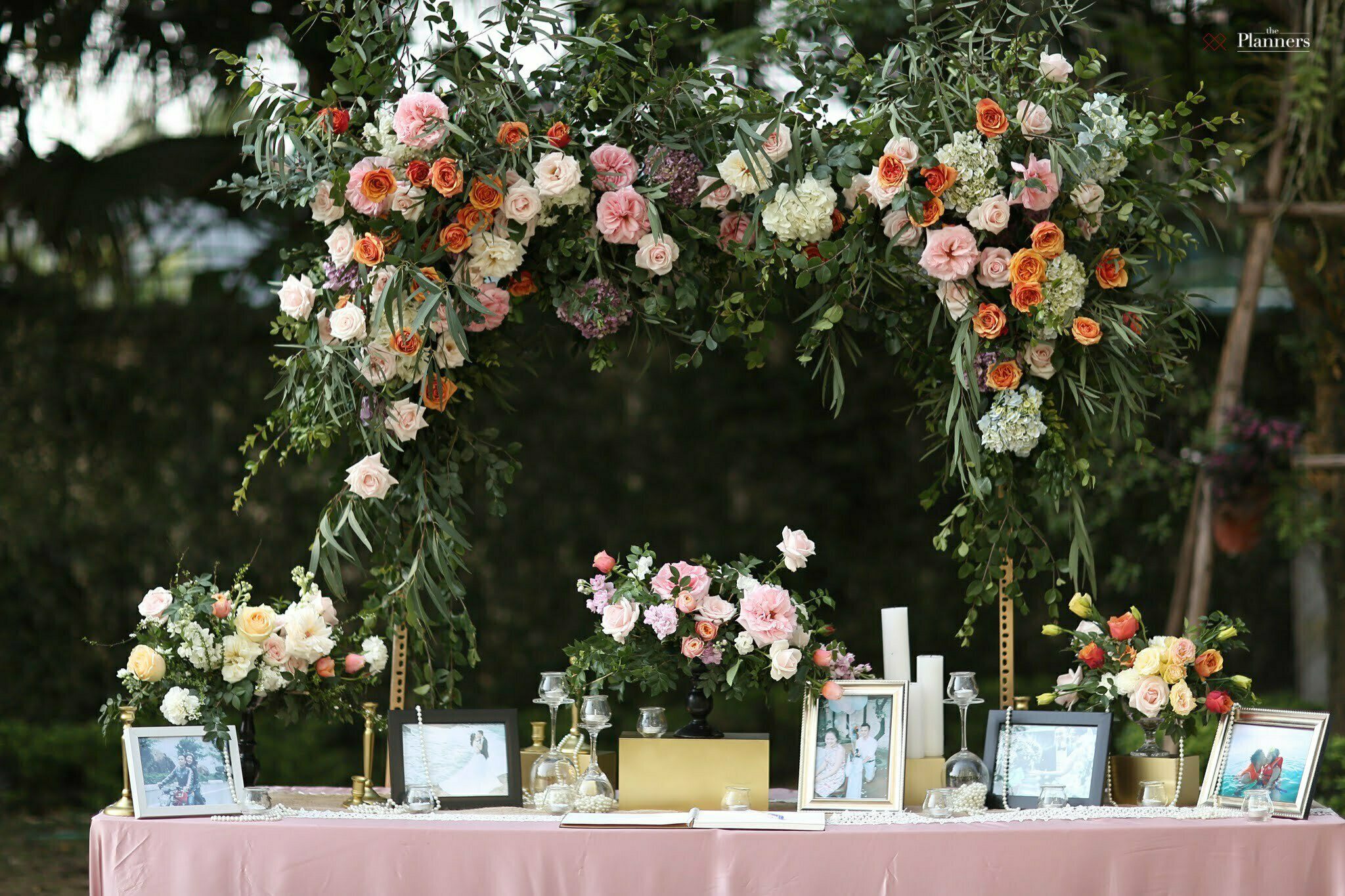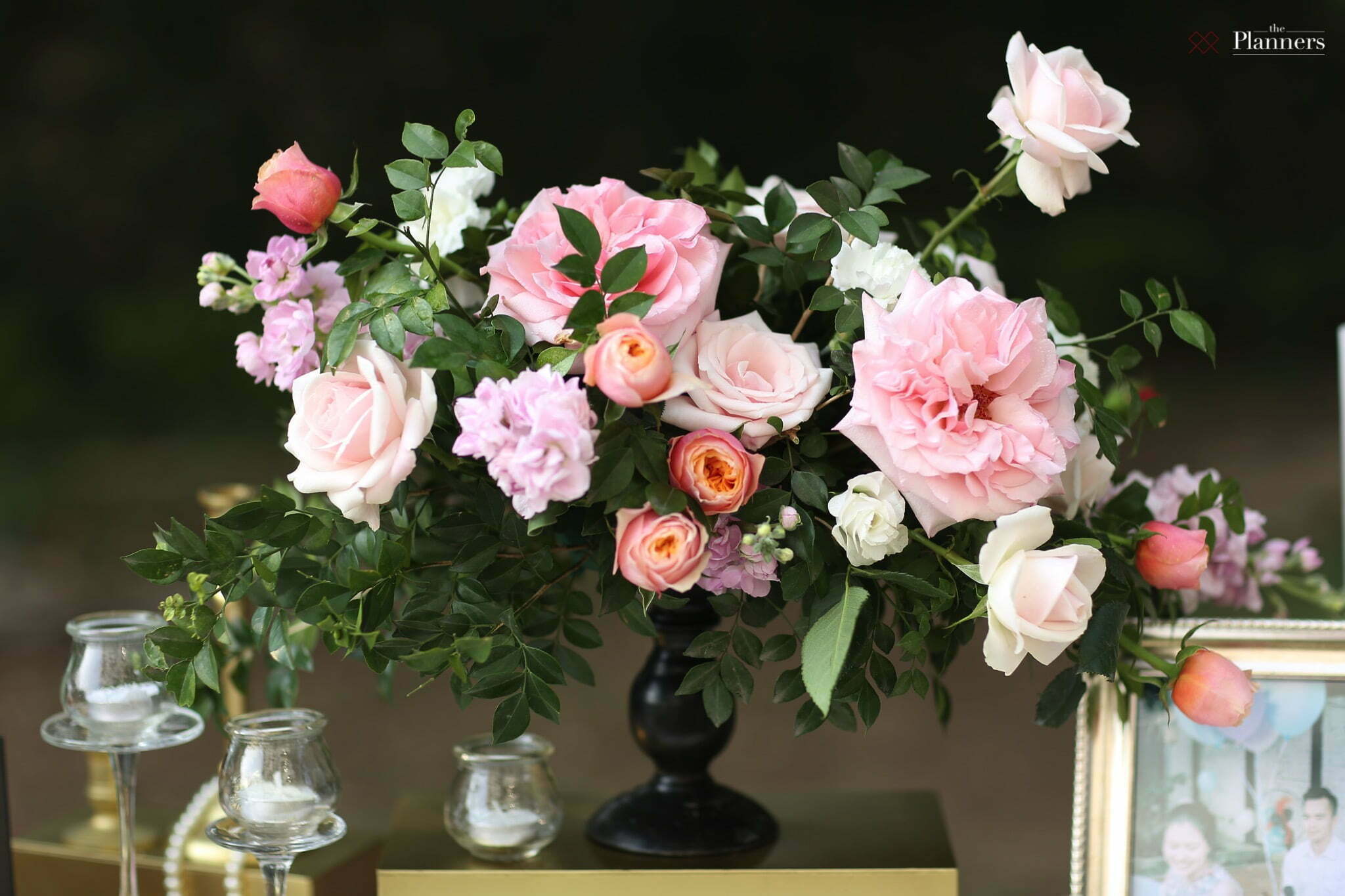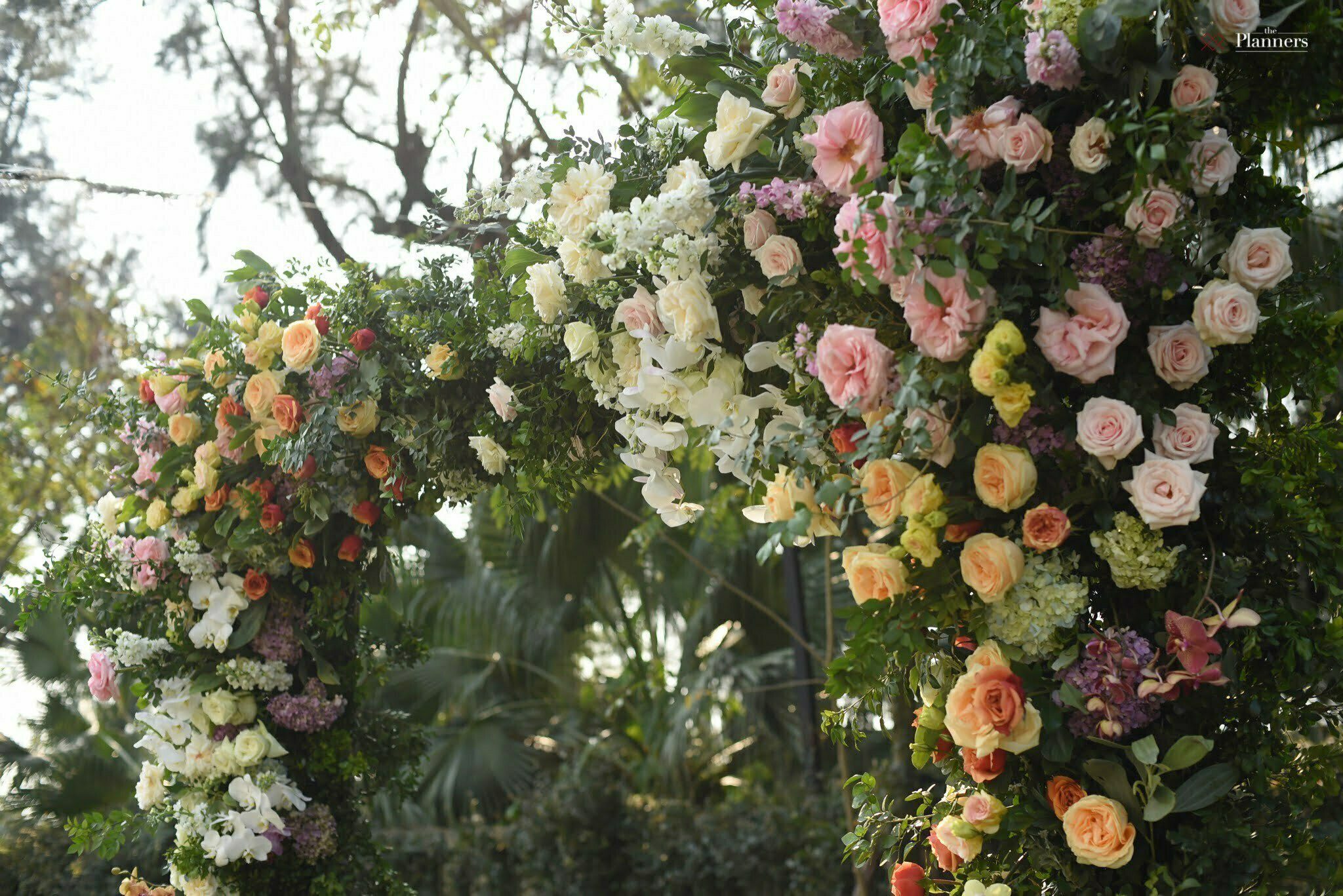 Talking about their small size wedding at Elegant Suites, the couple wanted nothing but a warm, intimate and fun wedding with their closest friends and families. Then, of course, This wedding was totally about them – Van Khanh & Duc Anh and reflected their vision as a couple.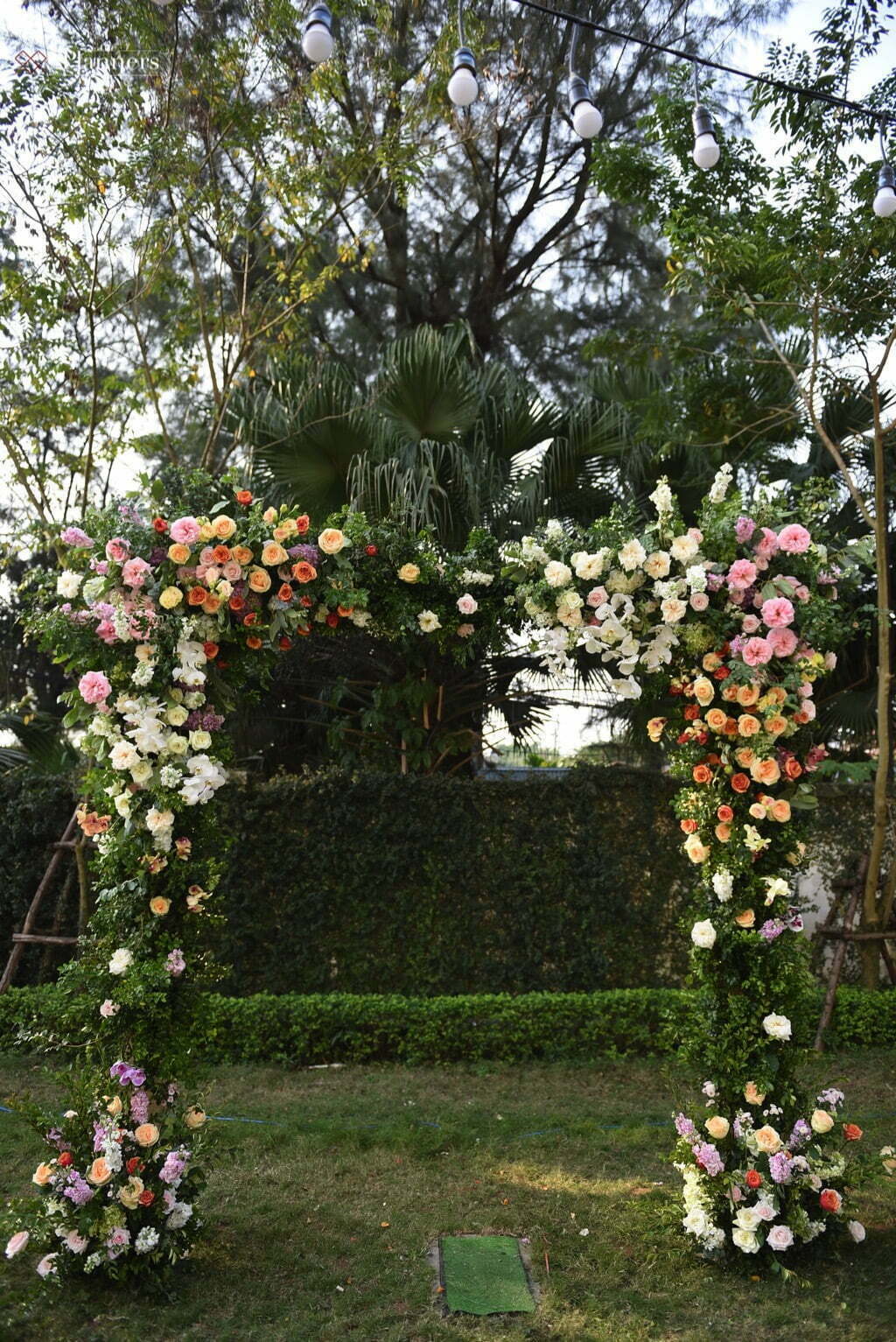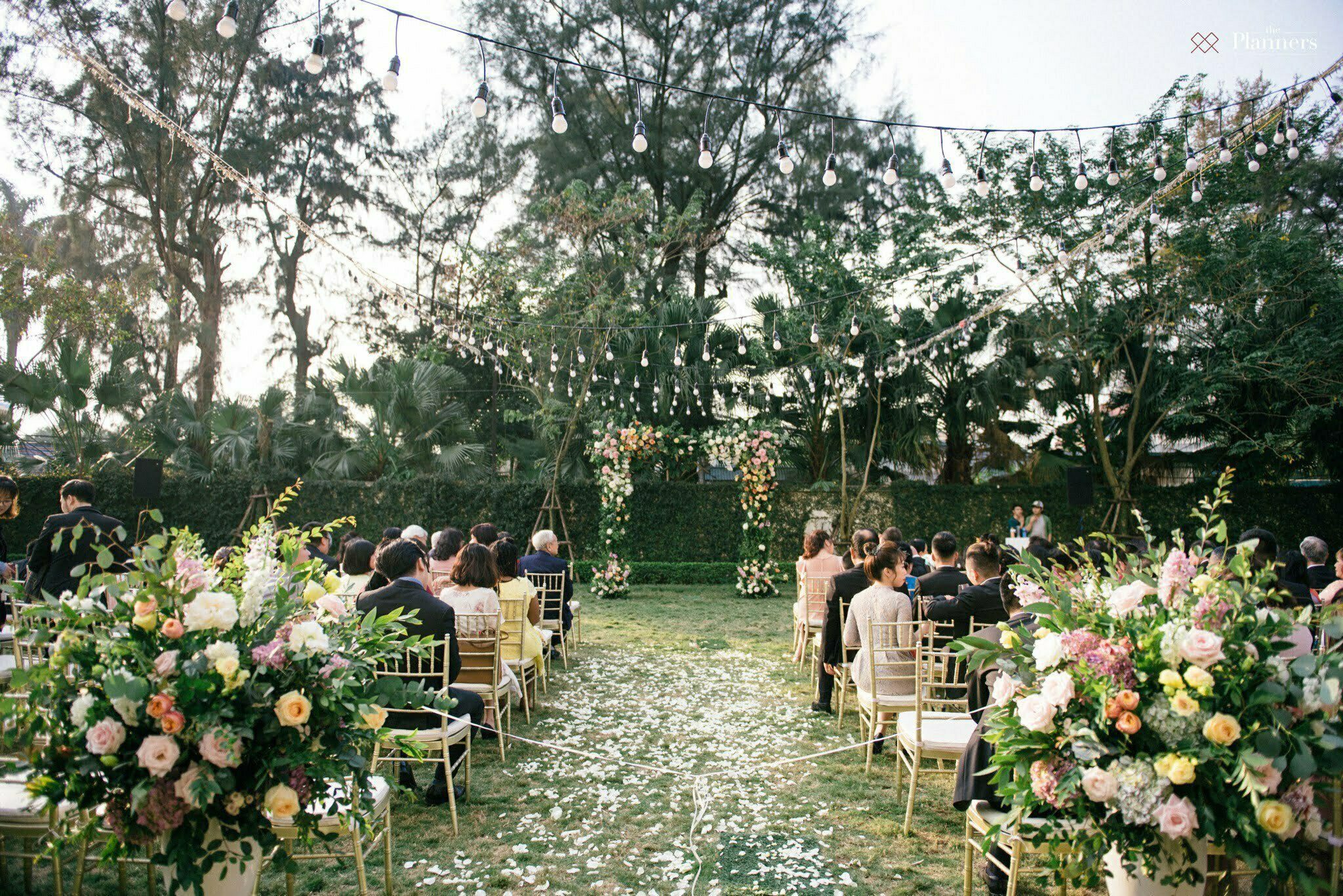 The wedding ceremony was held on the yard of the hotel. As a bright, dynamic and lovely girl, Van Khanh wanted to bring a fresh, vibrant, floral look to the wedding décor. There is no main colors in her wedding. We used different colors in soft tone, such as pink, purple, orange, yellow, greeneries and white. Together, they created a great harmony and our bride just loved it right at the moment she saw the result.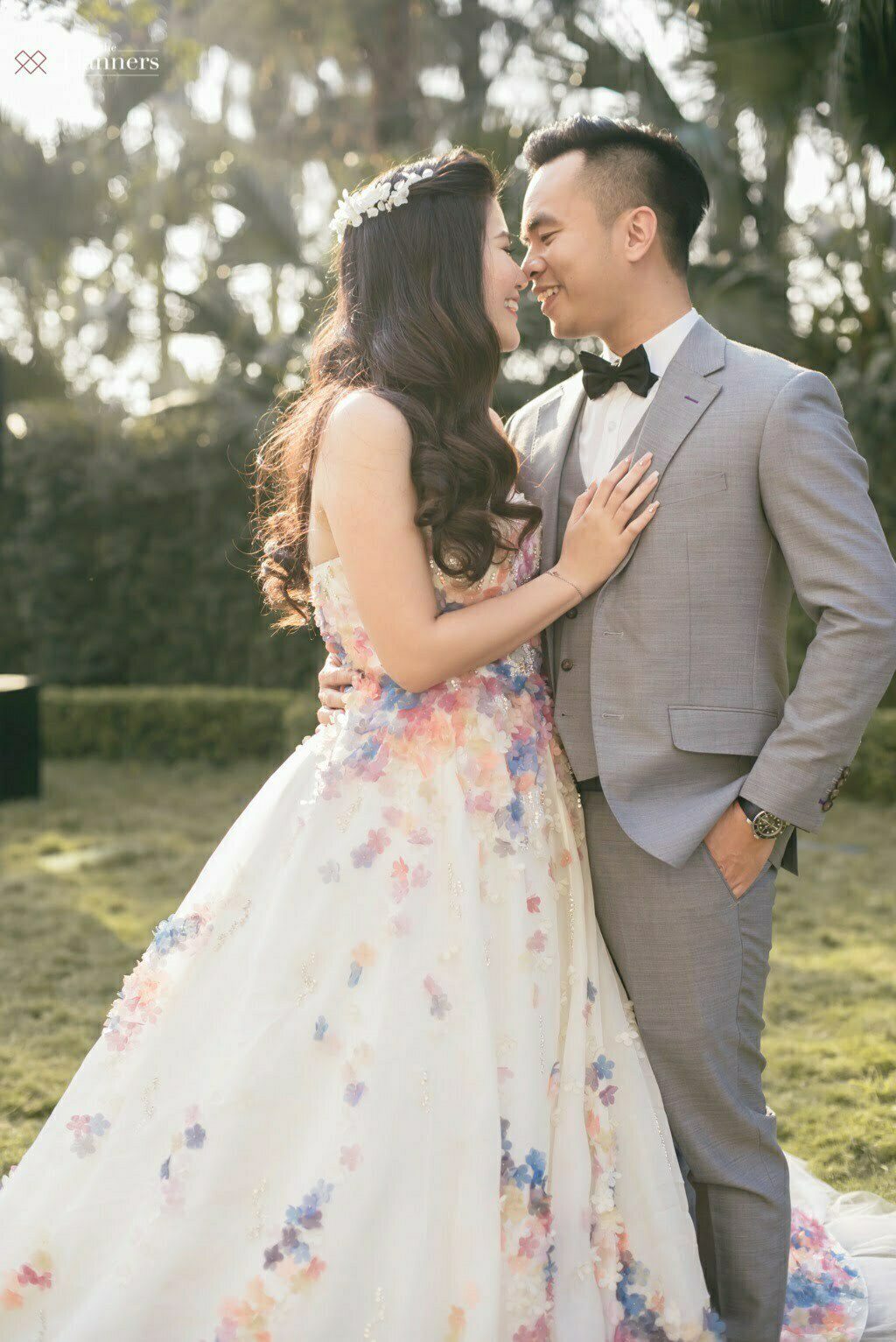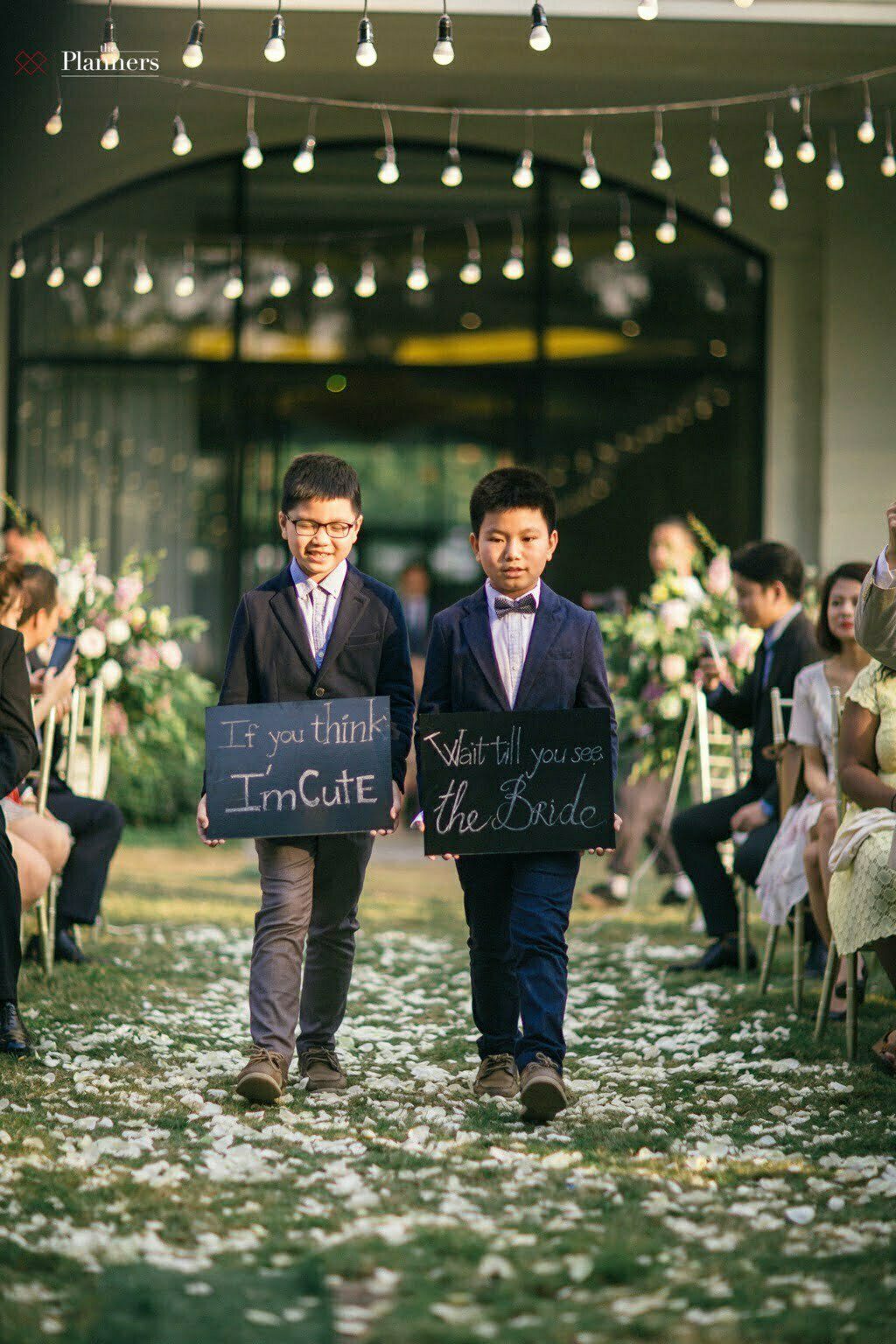 It would be a big mistake not to mention the unique wedding dress that Van Khanh chose to wear in her small size wedding. It was really her! Special, sweet, bright and colorful ! Van Khanh wore a floral wedding dress which was designed only for her by TUNG VU. It was a brave choice and her personality really shined through this choice.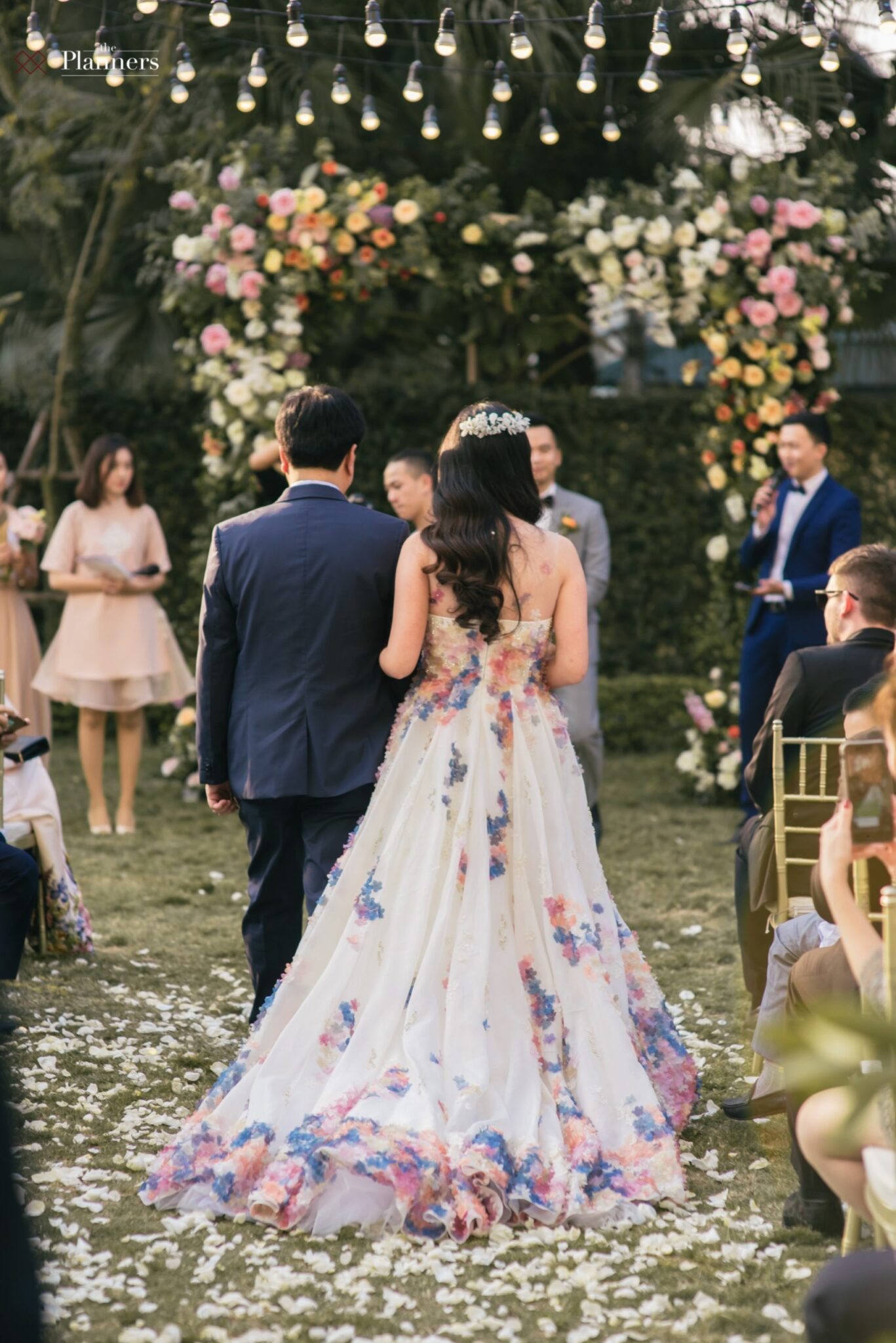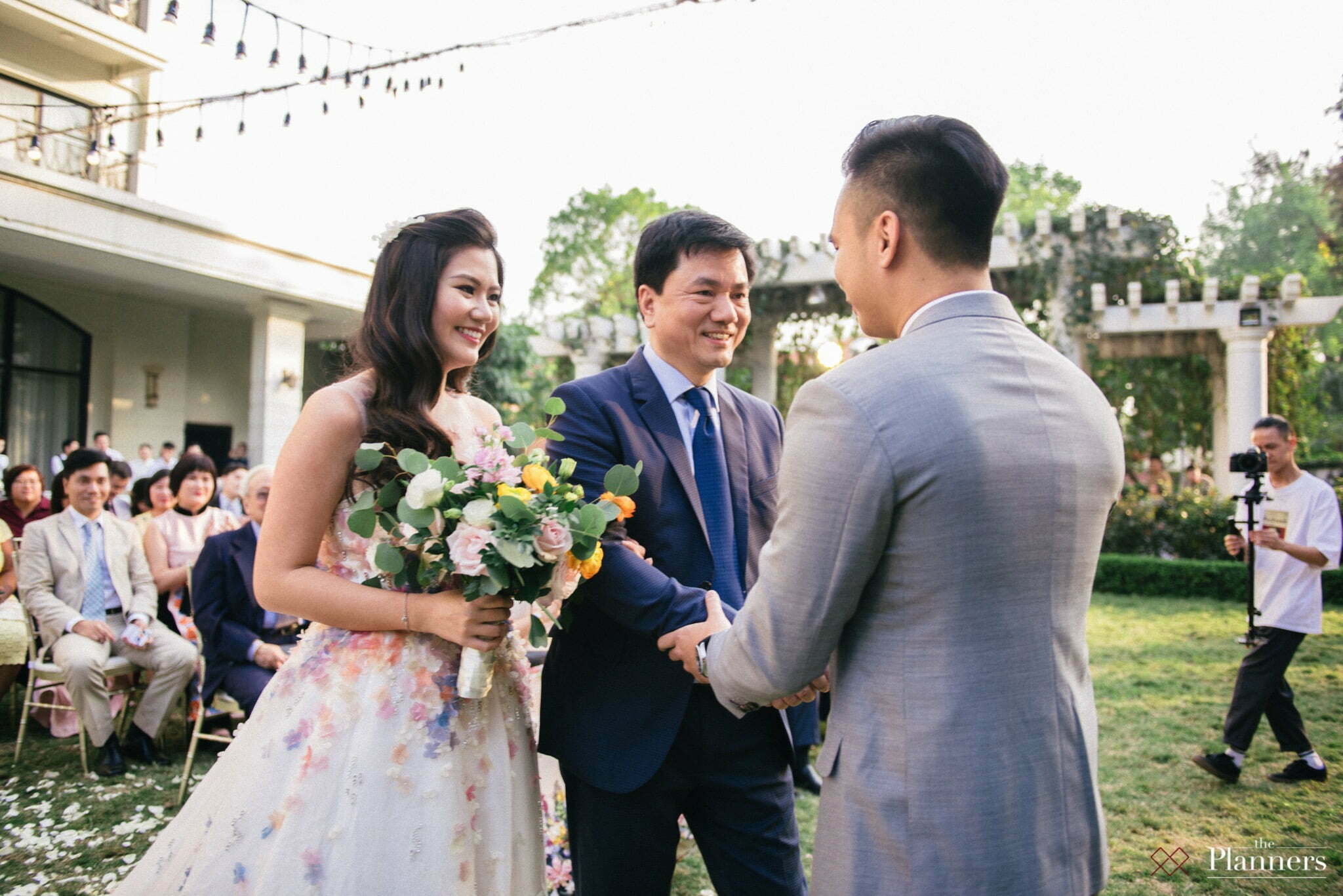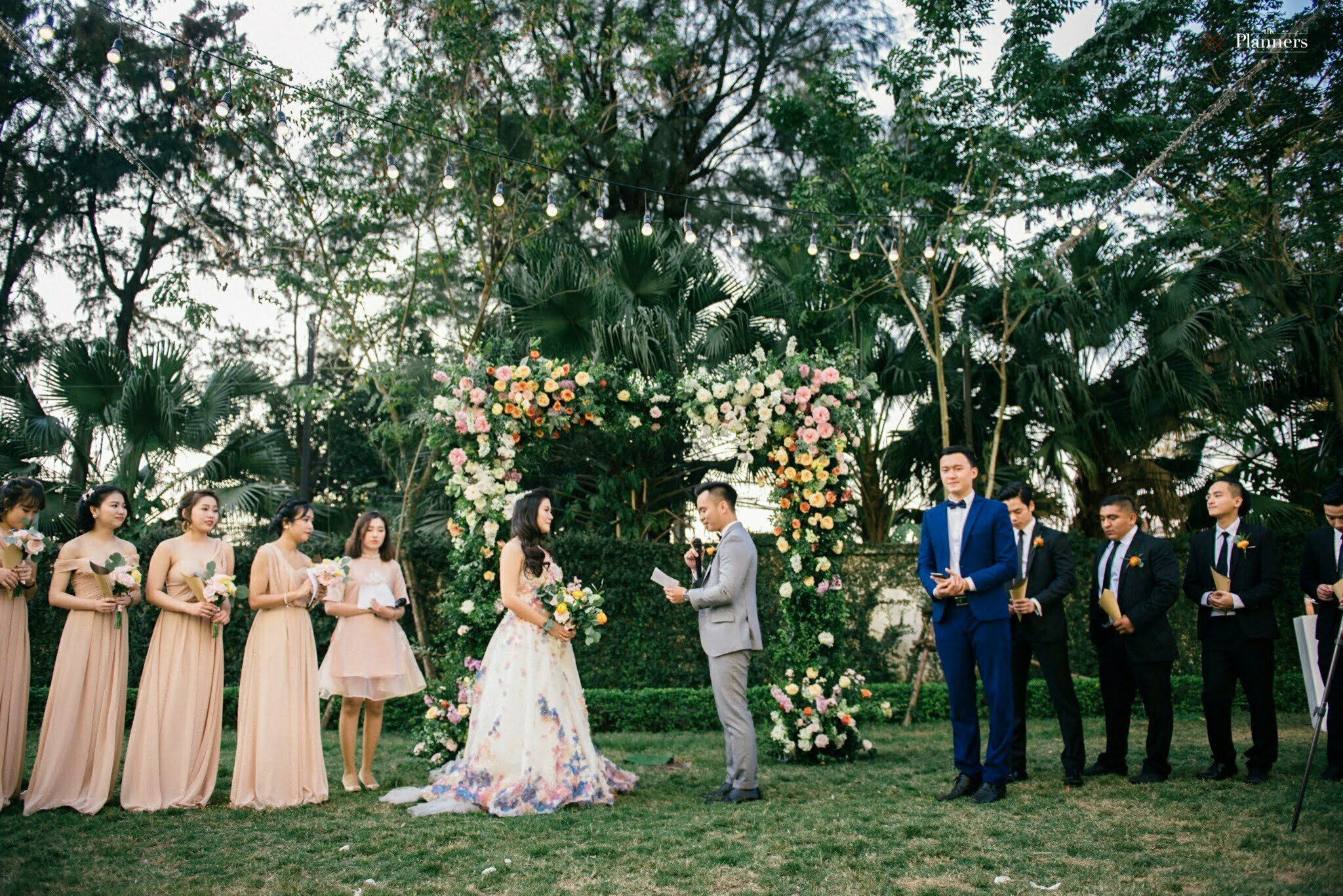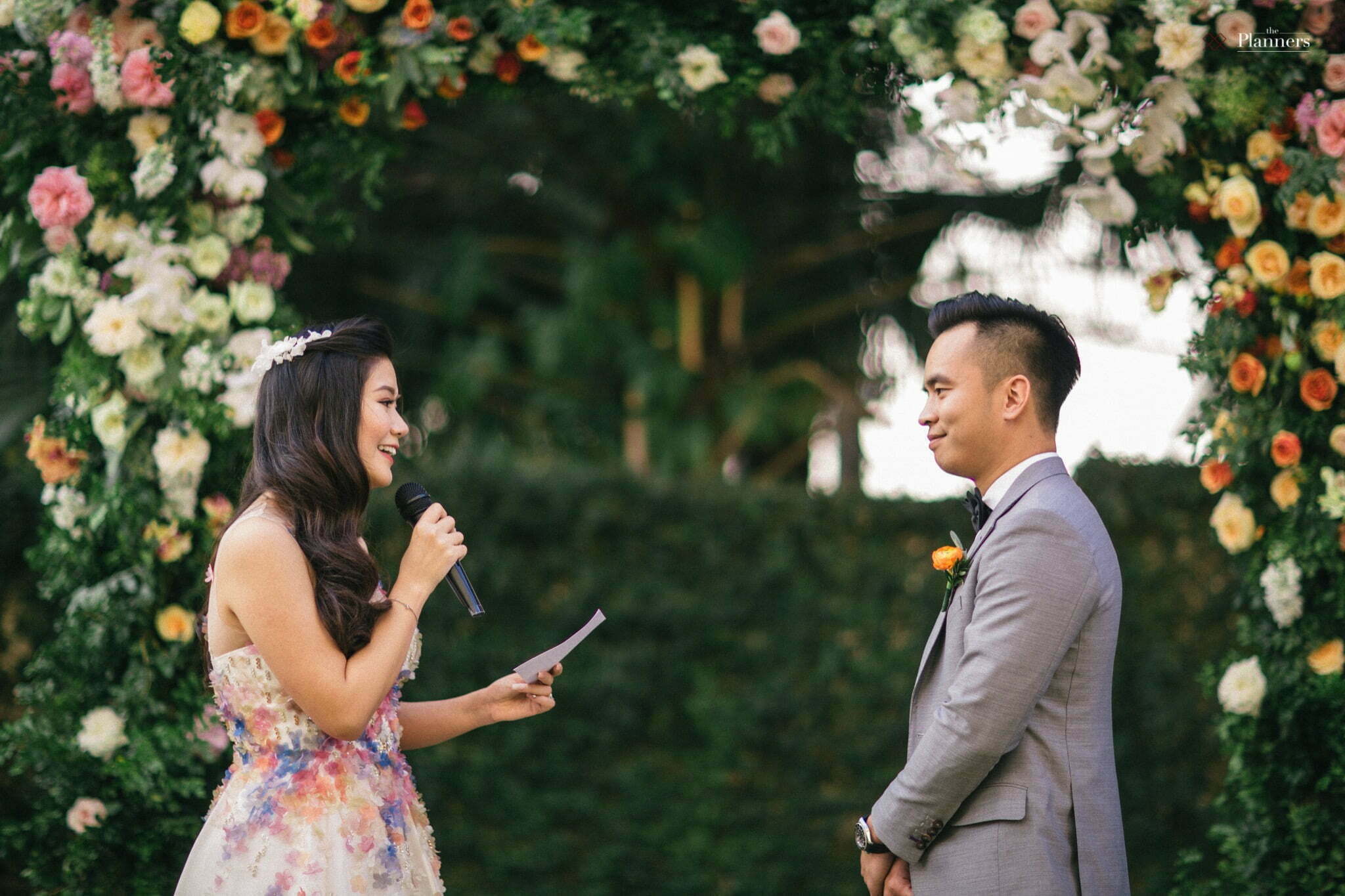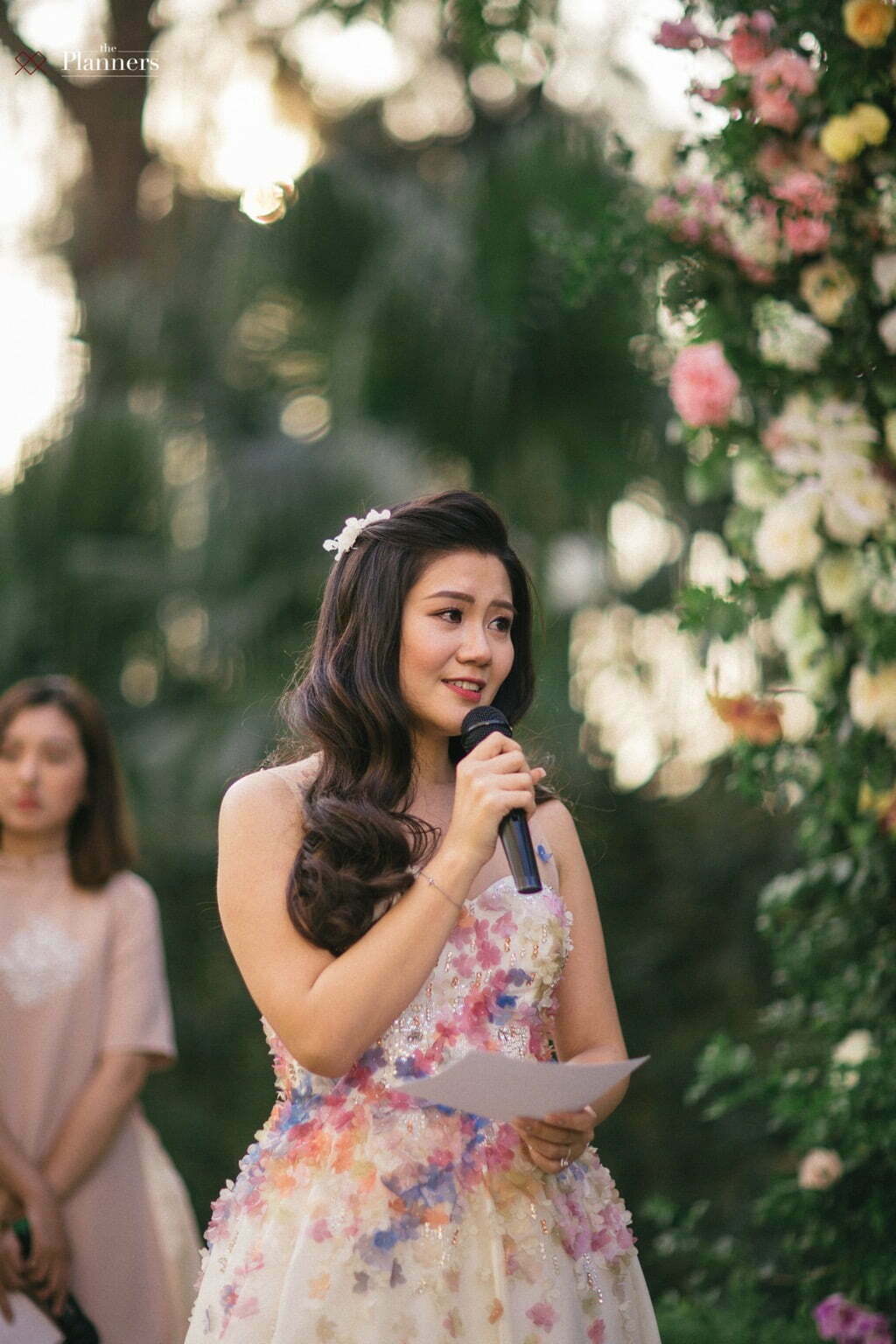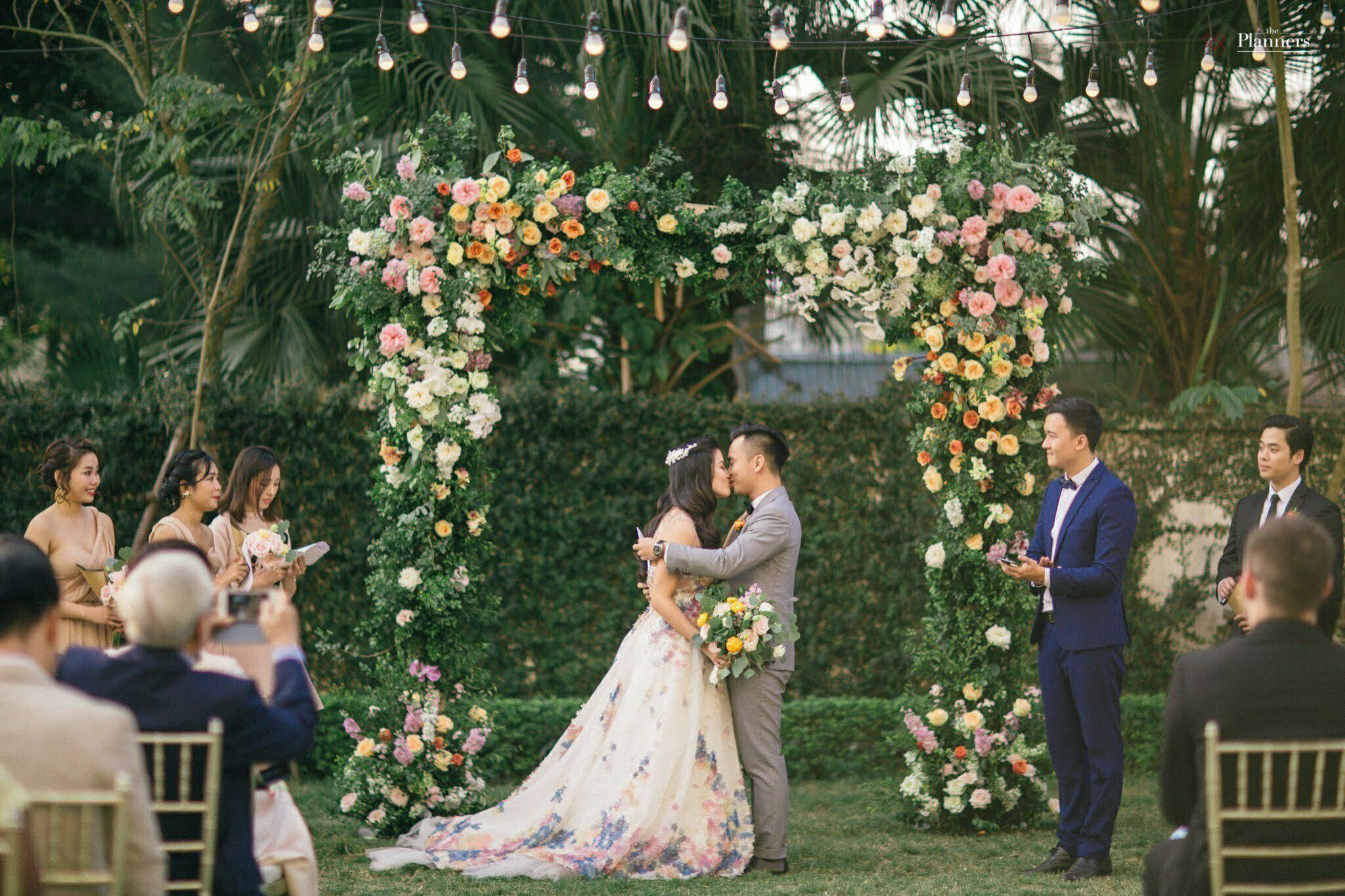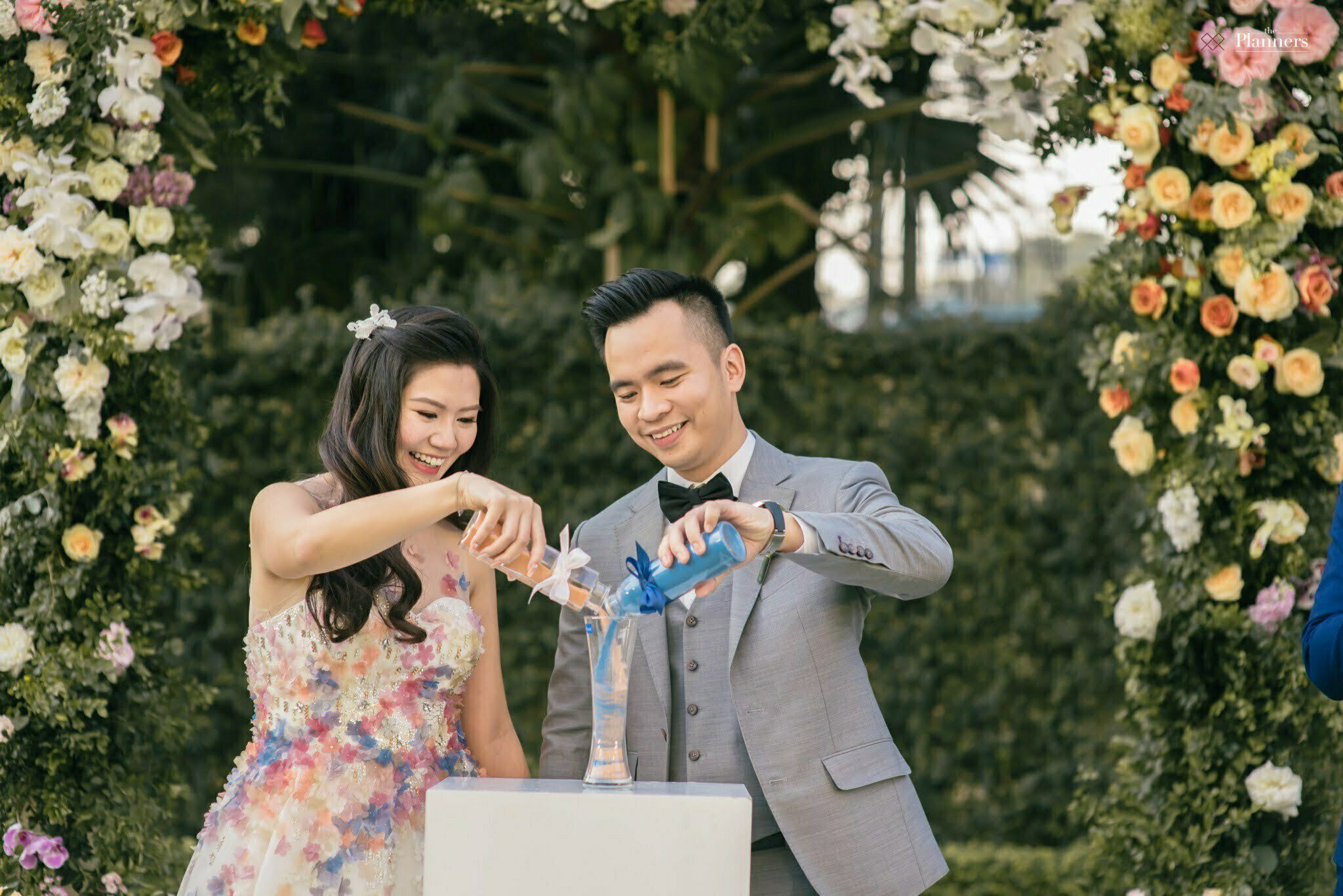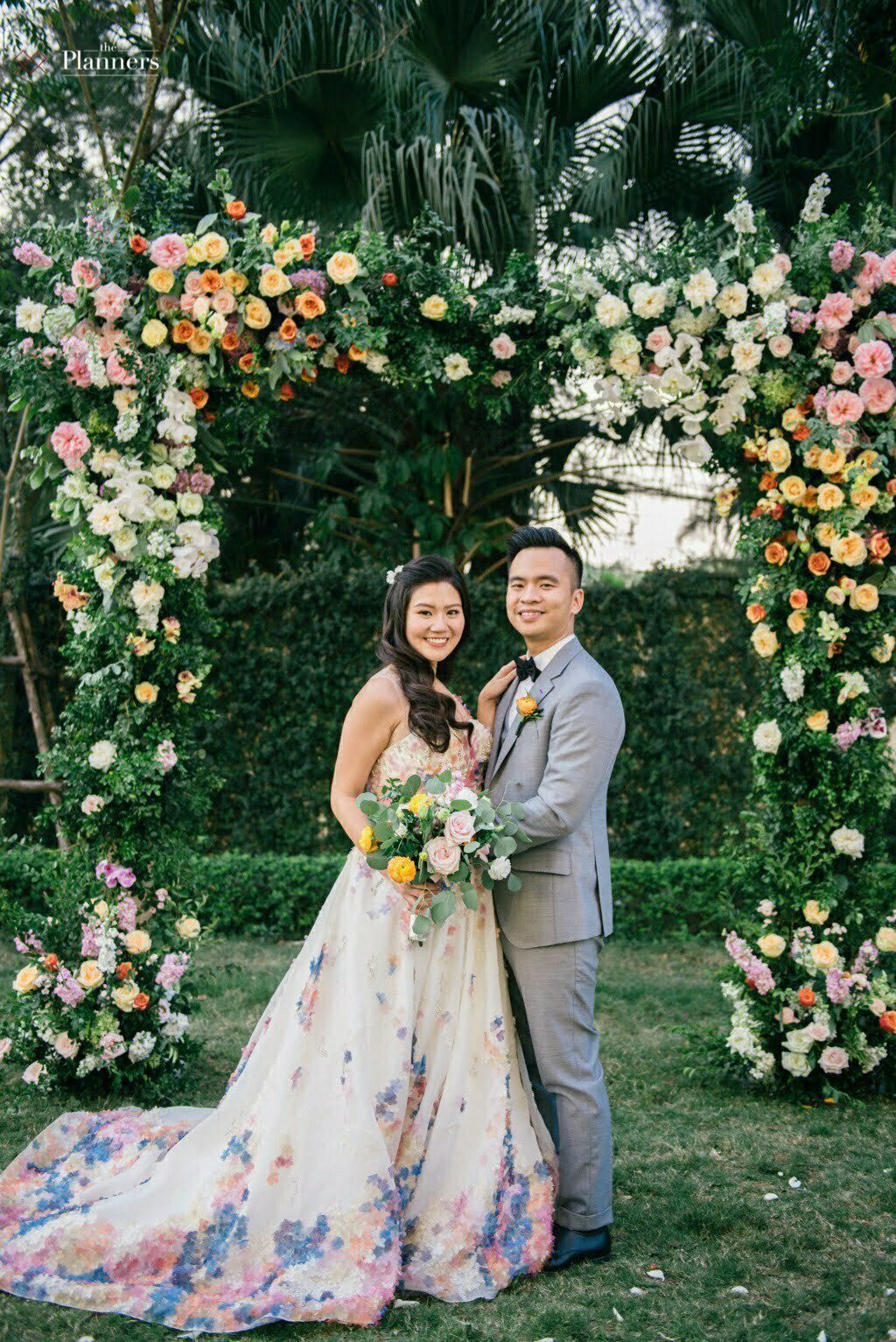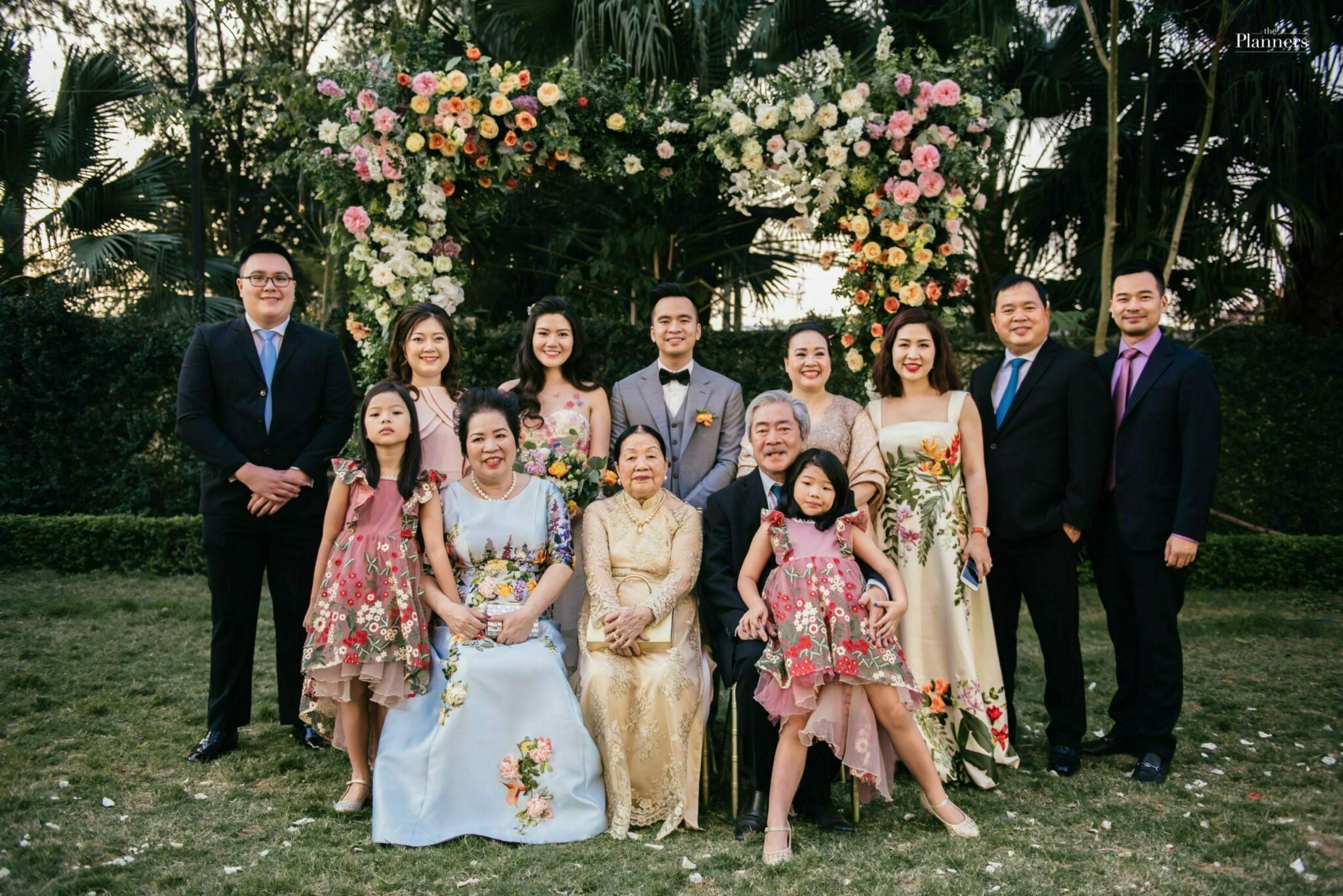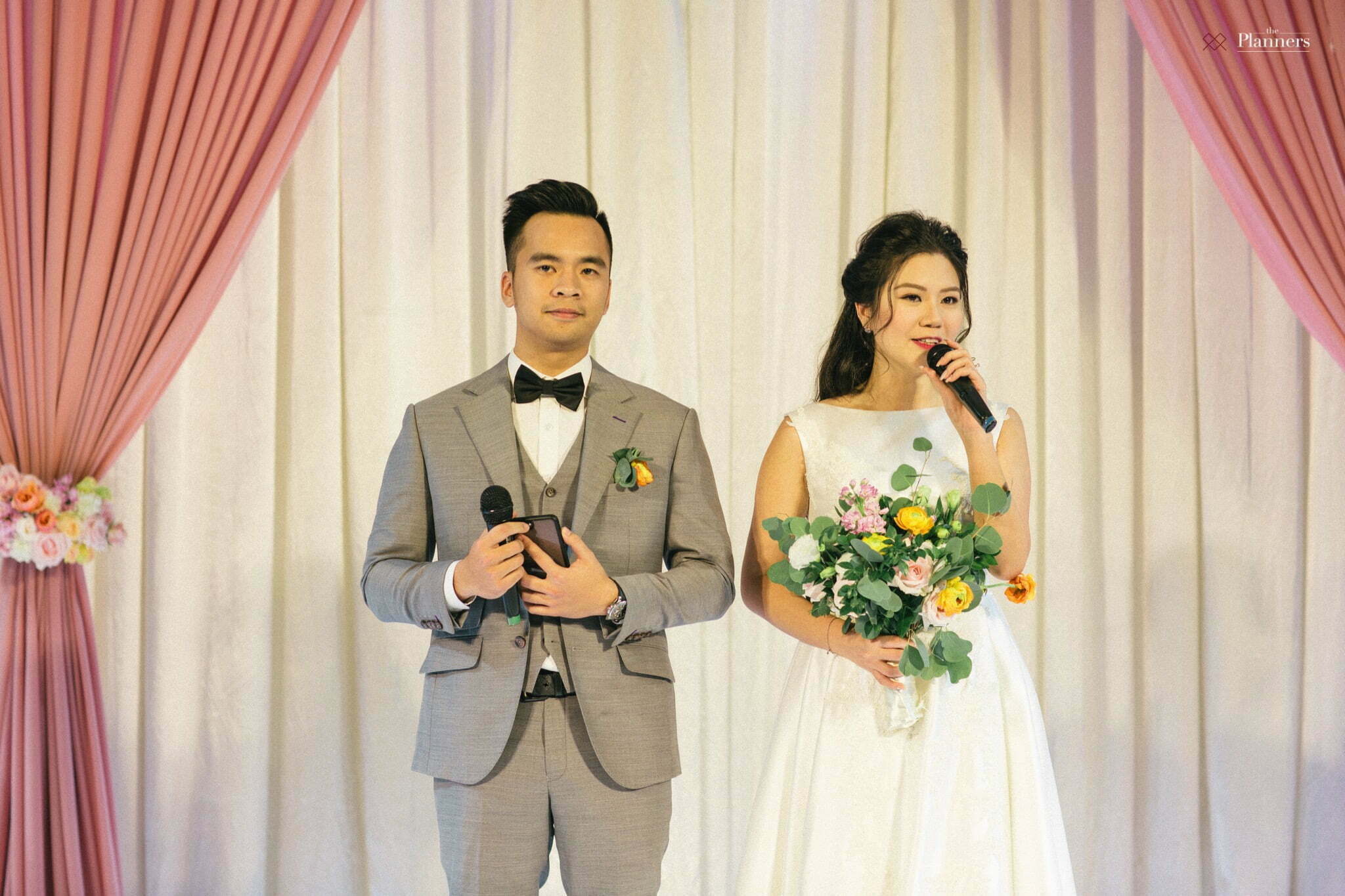 Have we ever told you that we did cry a lot ( secretly) in weddings that we held. Yes, we have cried many times and this time, it was not an exception. The ceremony was great with all the beautiful vows that the couple made but the speeches and surprise performances by their friends and families after the dinner were really meaningful and sweet.
Van Khanh's younger sister and brother sung the song Just the way you and they even changed the lyrics to make her laugh and show her how they love her.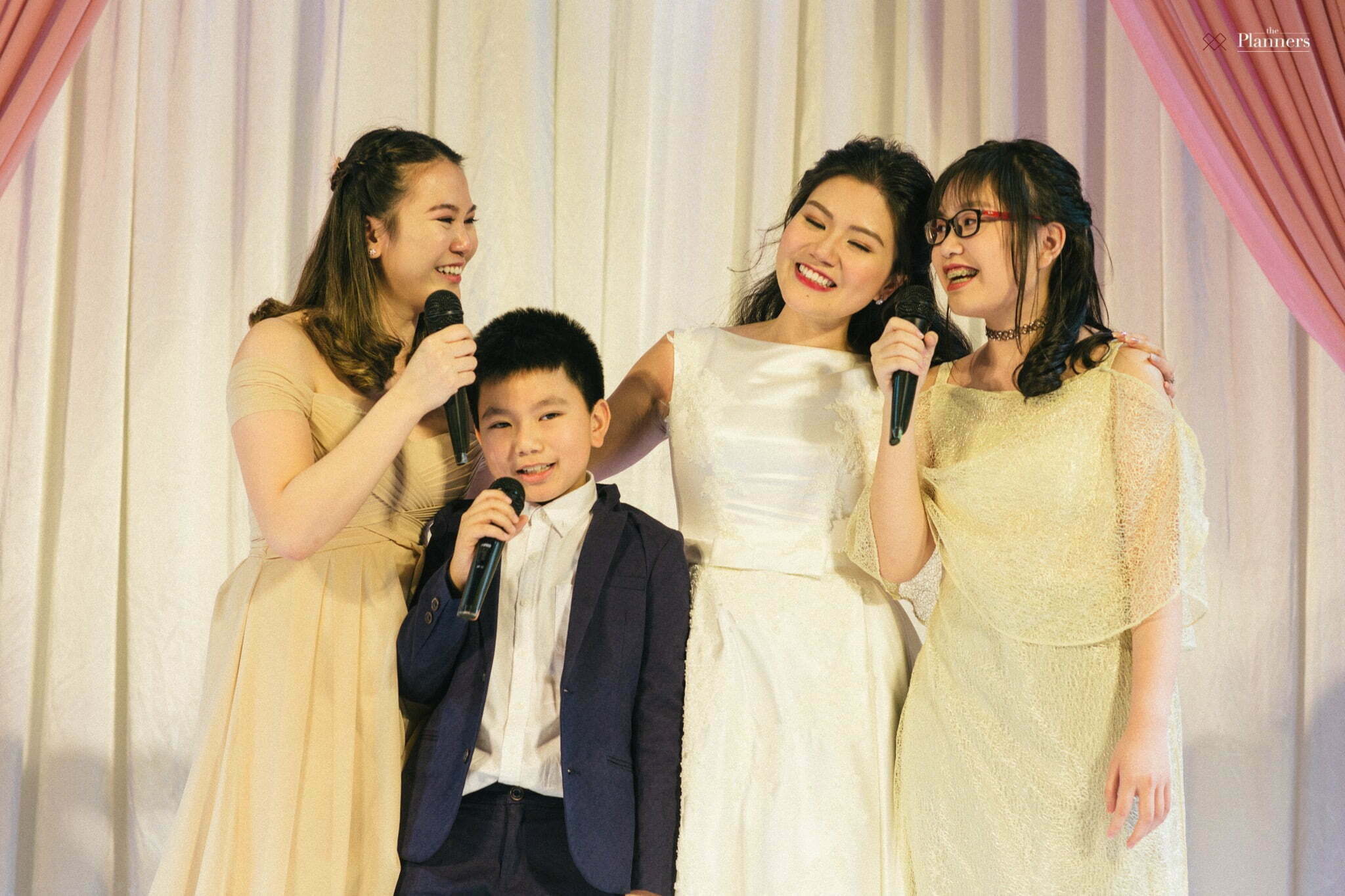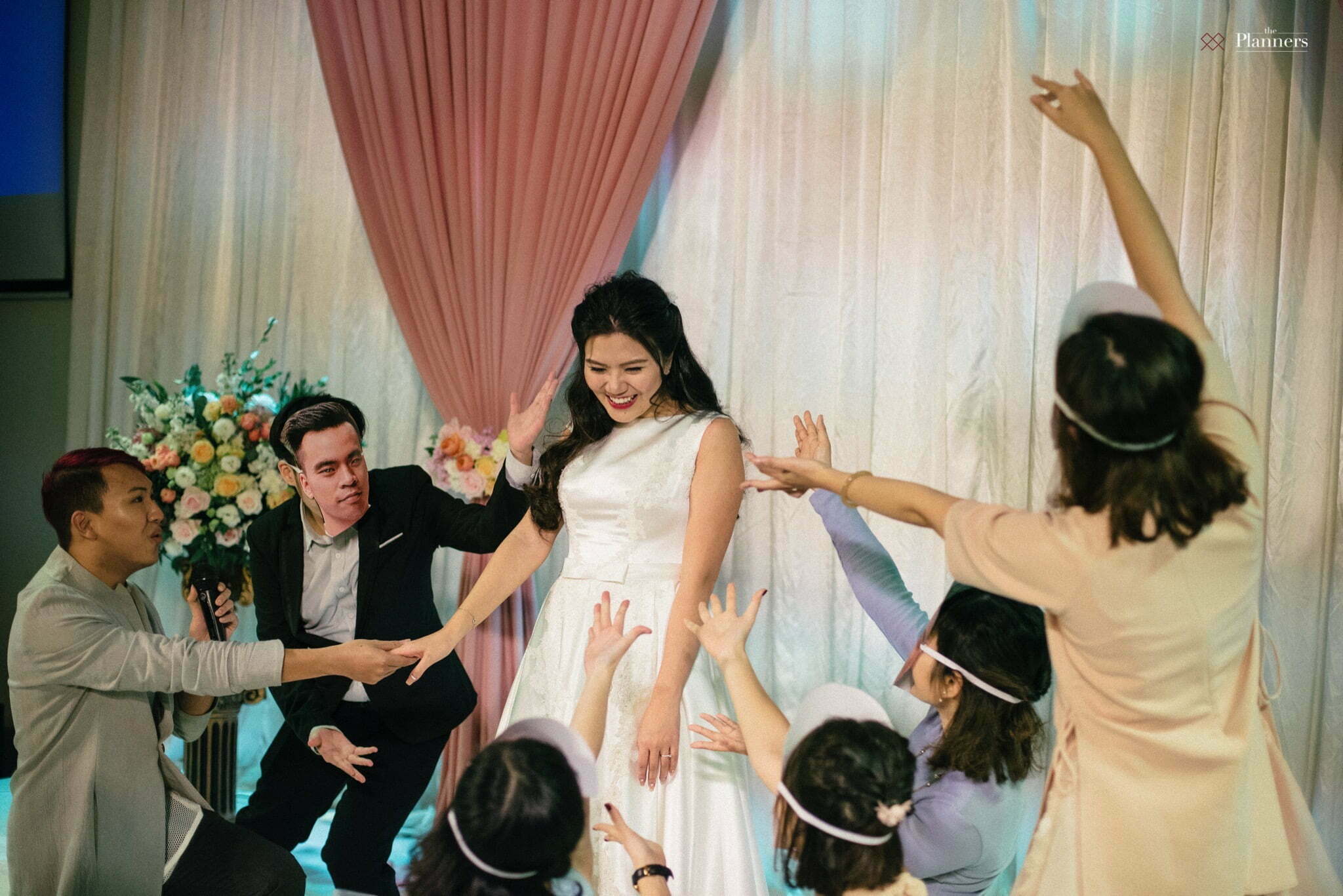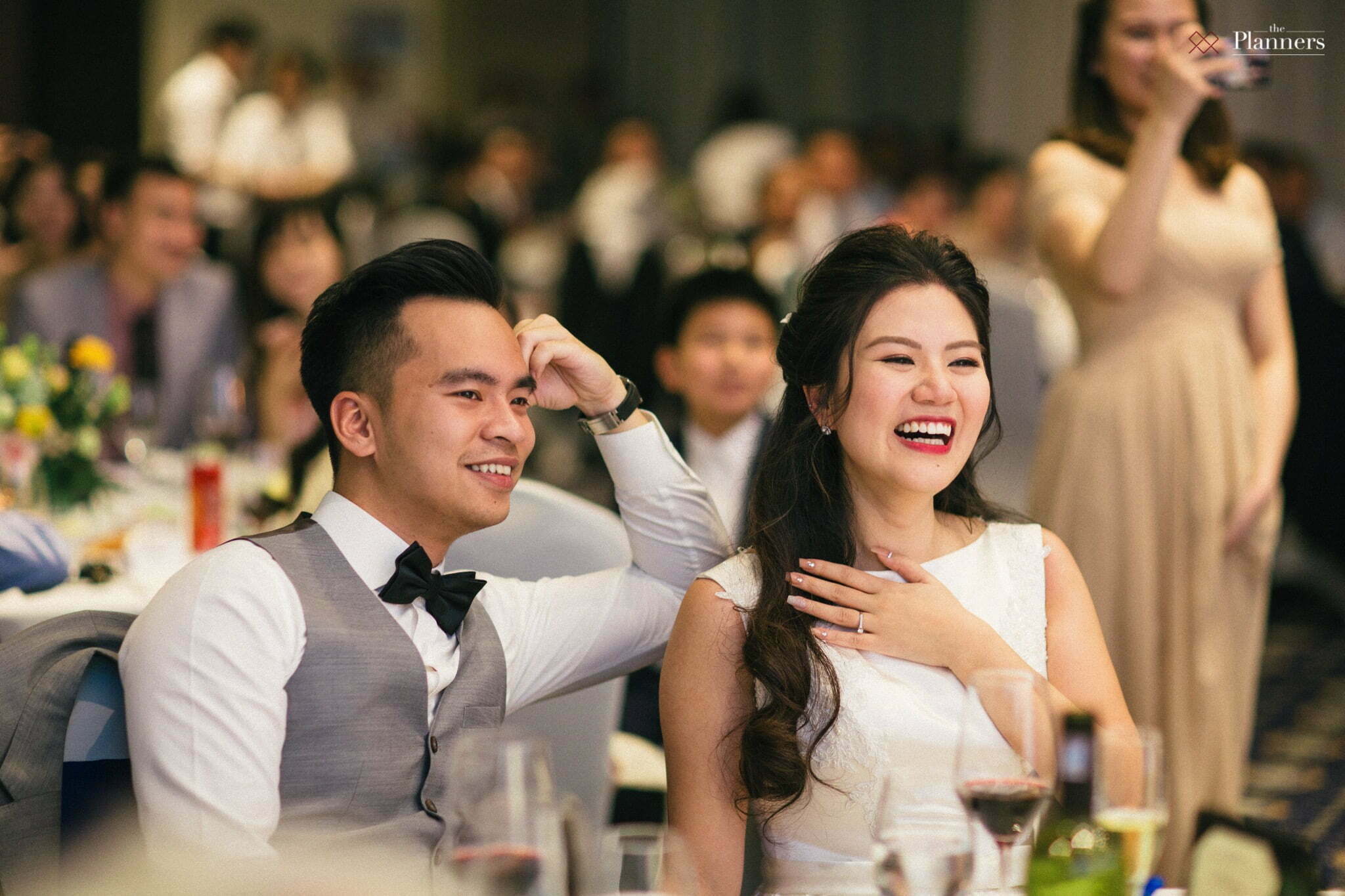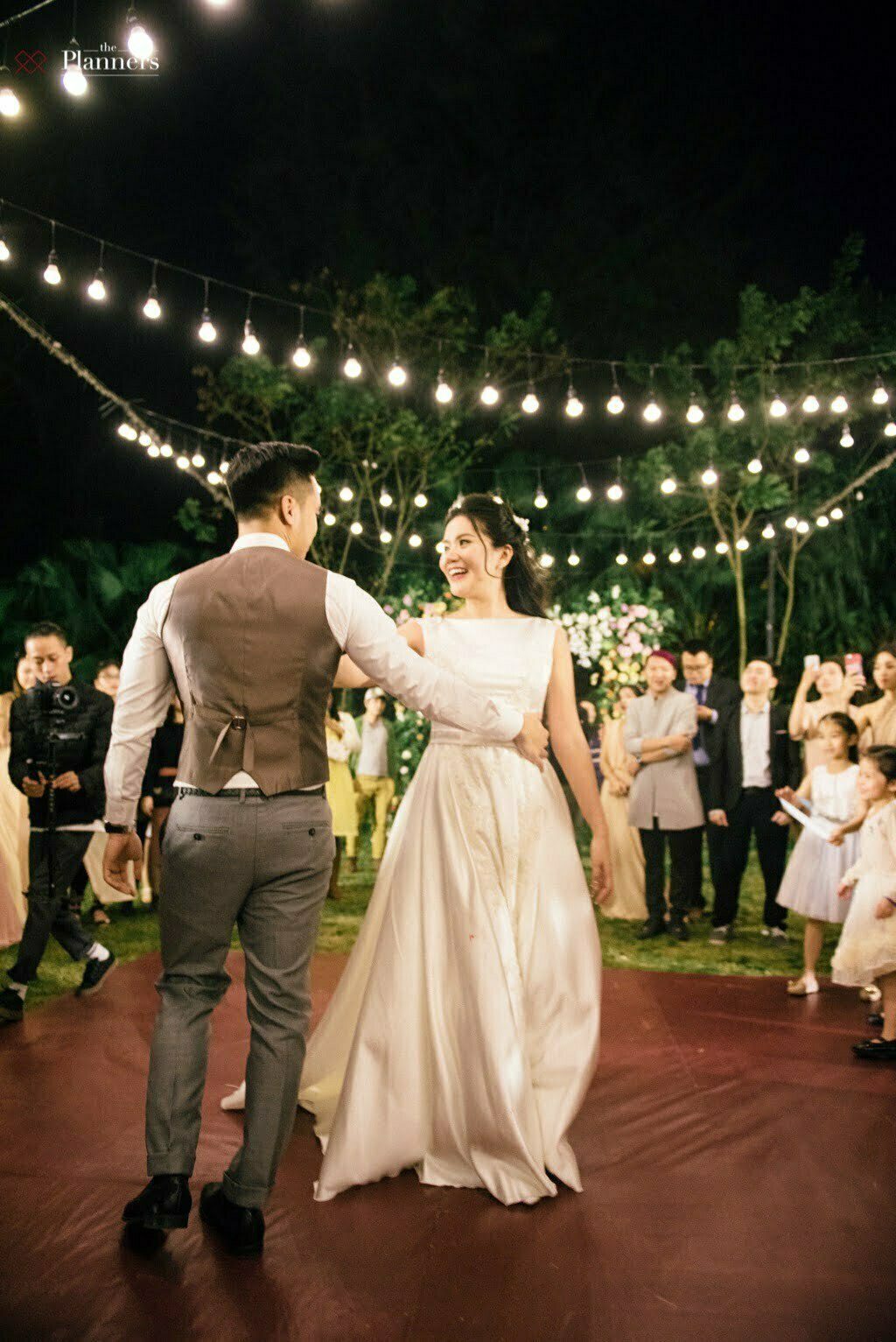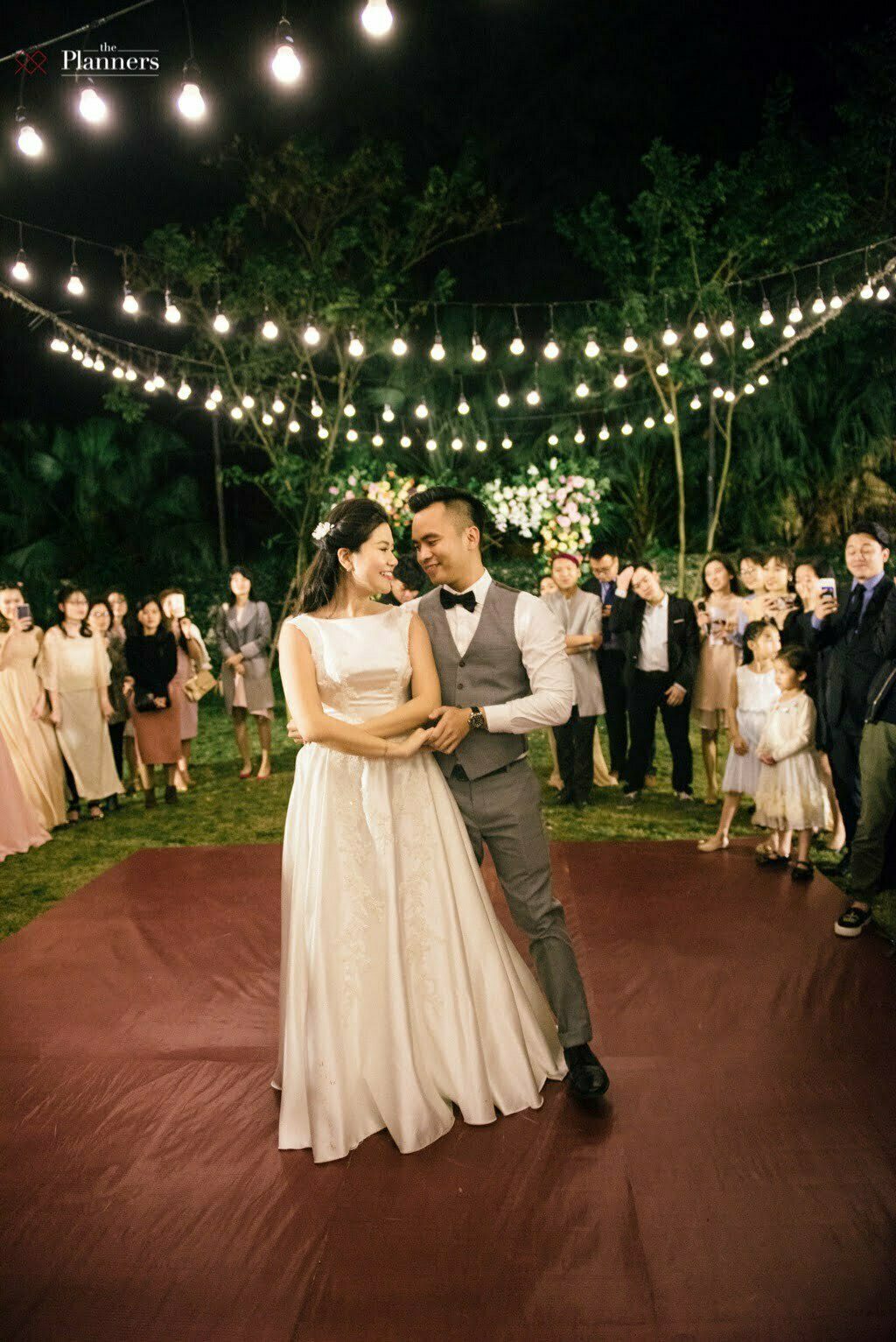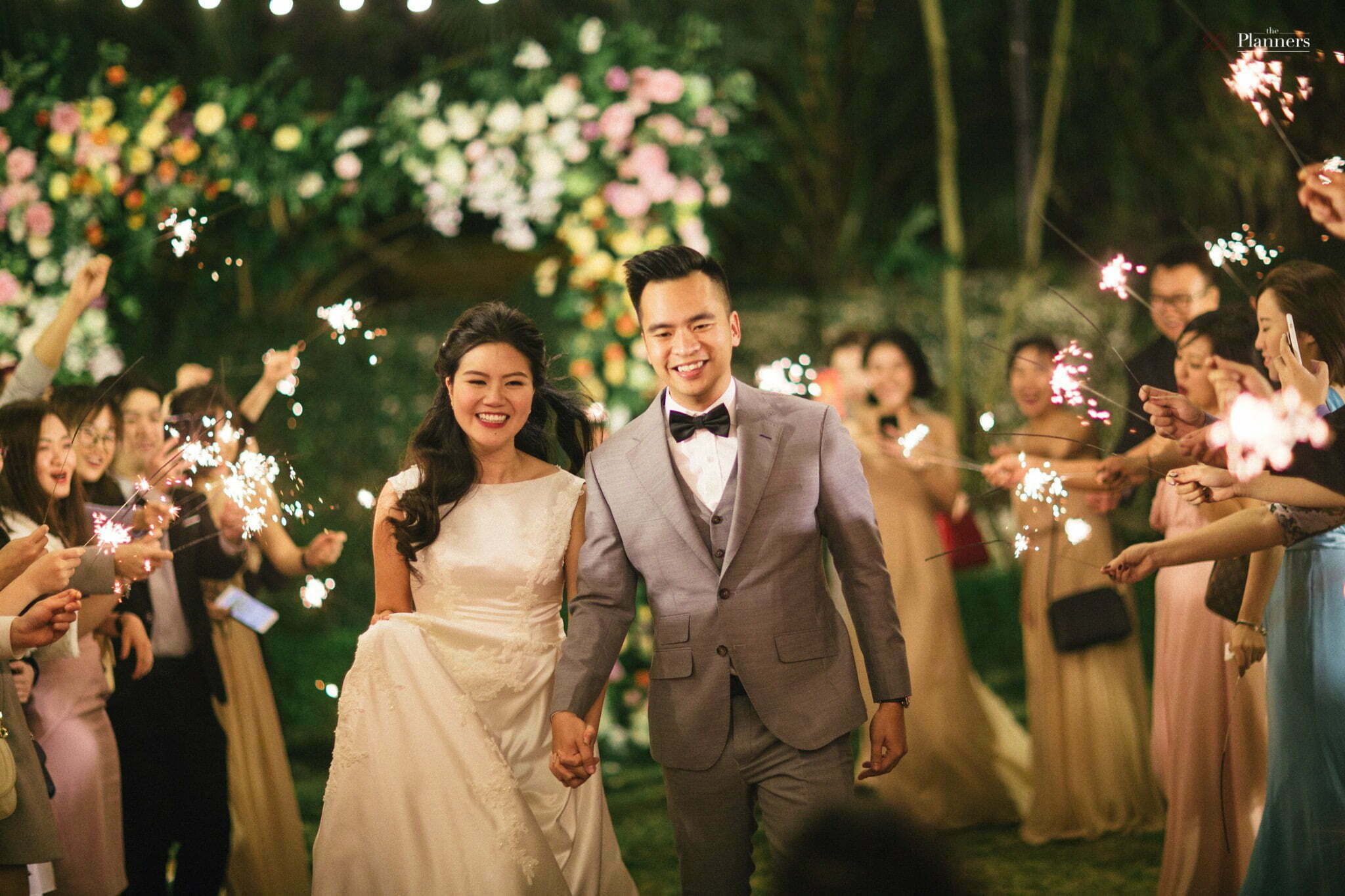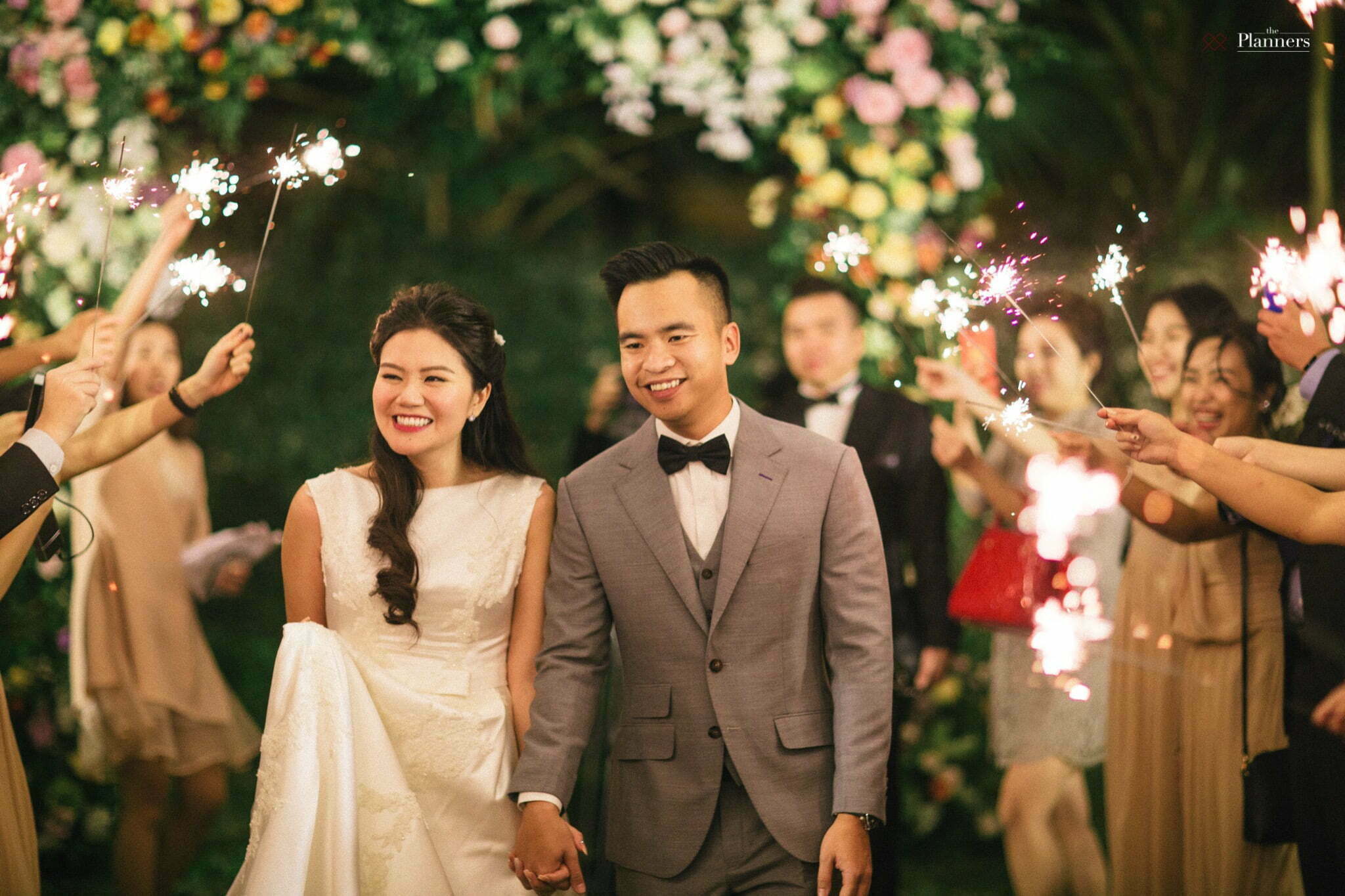 The wedding ended beautifully with a sparkling photoshoot. And we – The Planners knew that the happy smile on every one's face showed that we had nailed it once again!