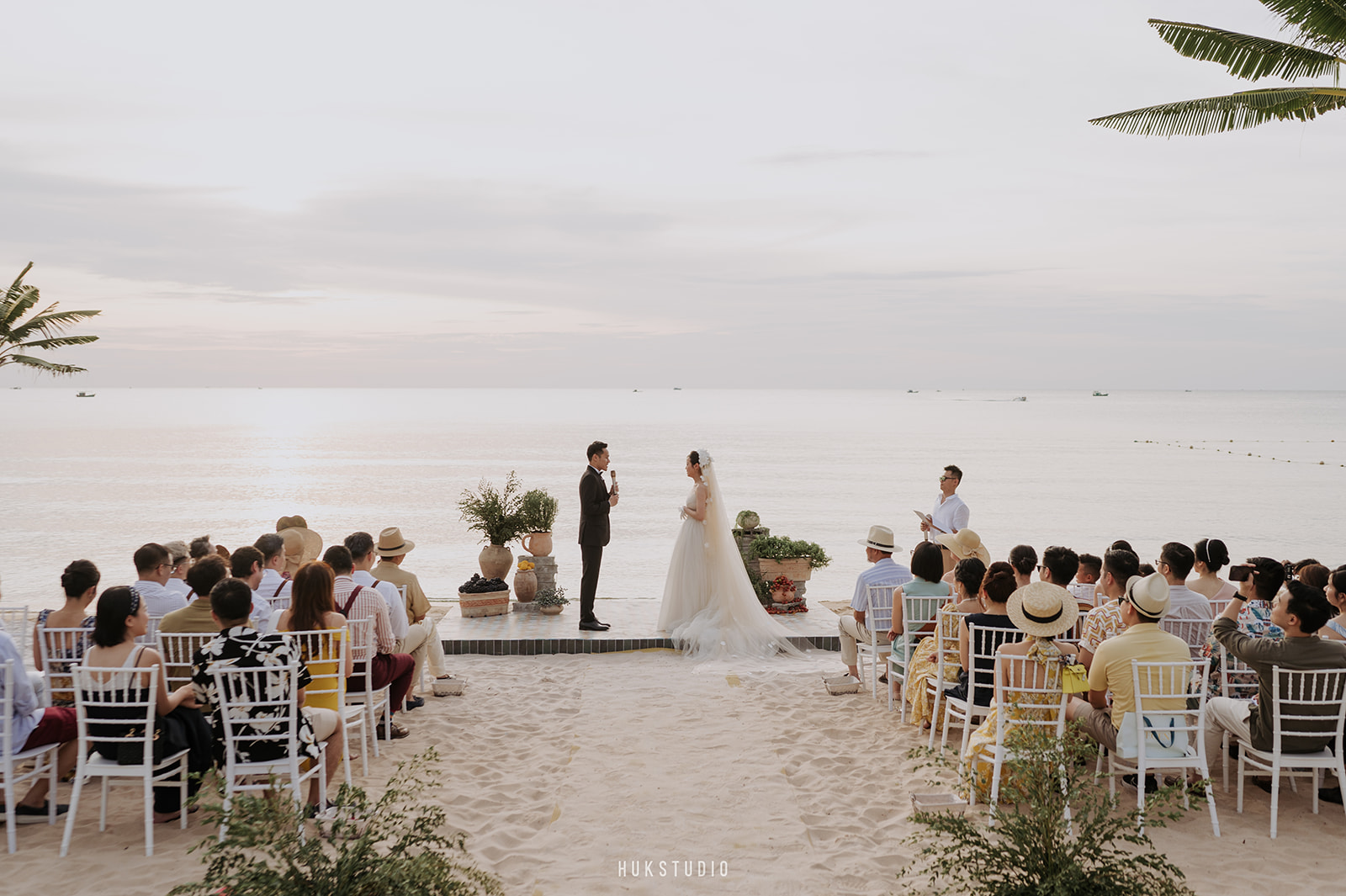 Where do we even start!? The joyful vibe, the creative dances or the mesmerizing sunset? The dynamic destination wedding in Phu Quoc of Han and Hieu was a musical and emotional experience, an electrifying celebration of love, all personalized and dedicated to our dear couple.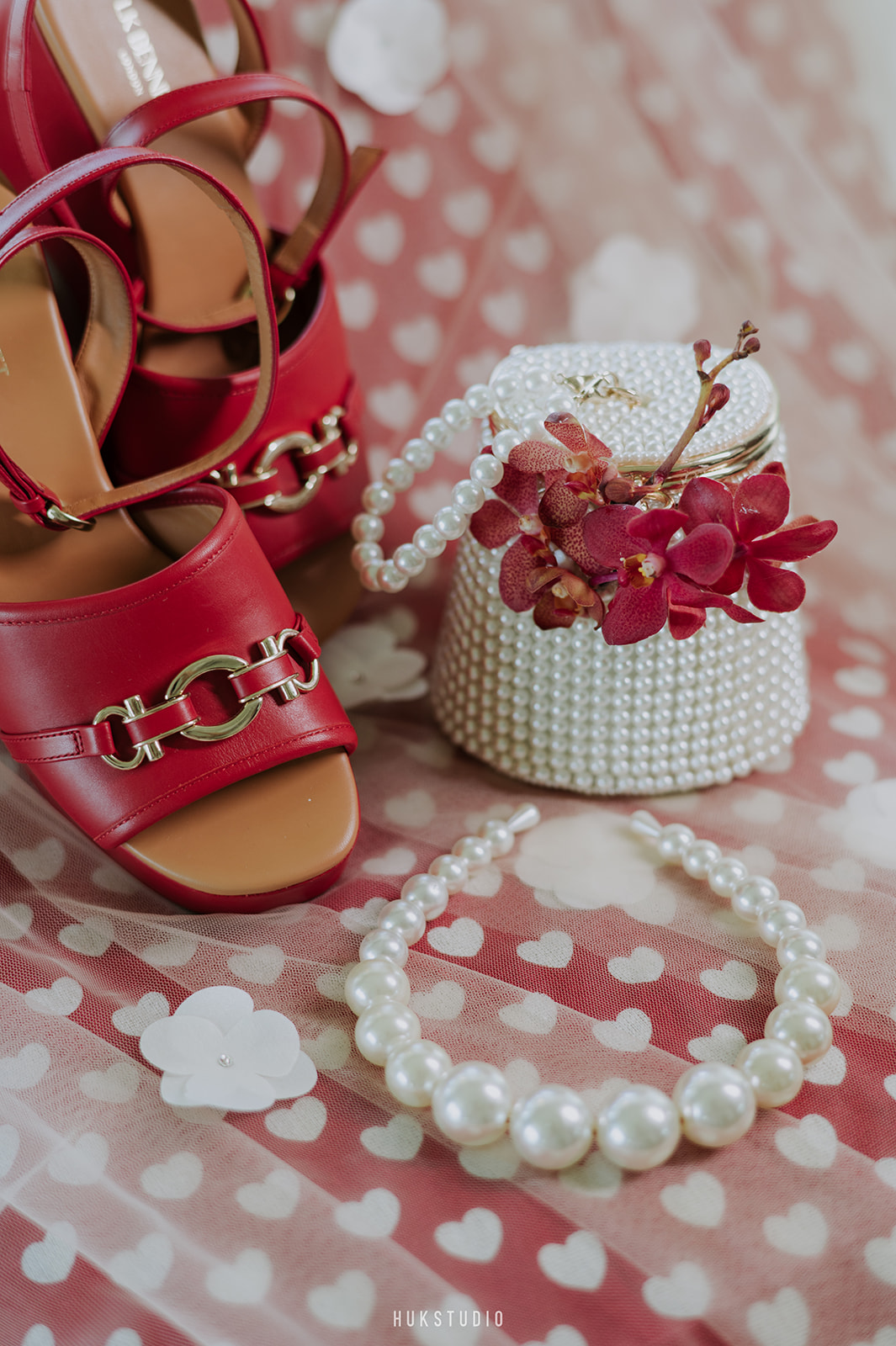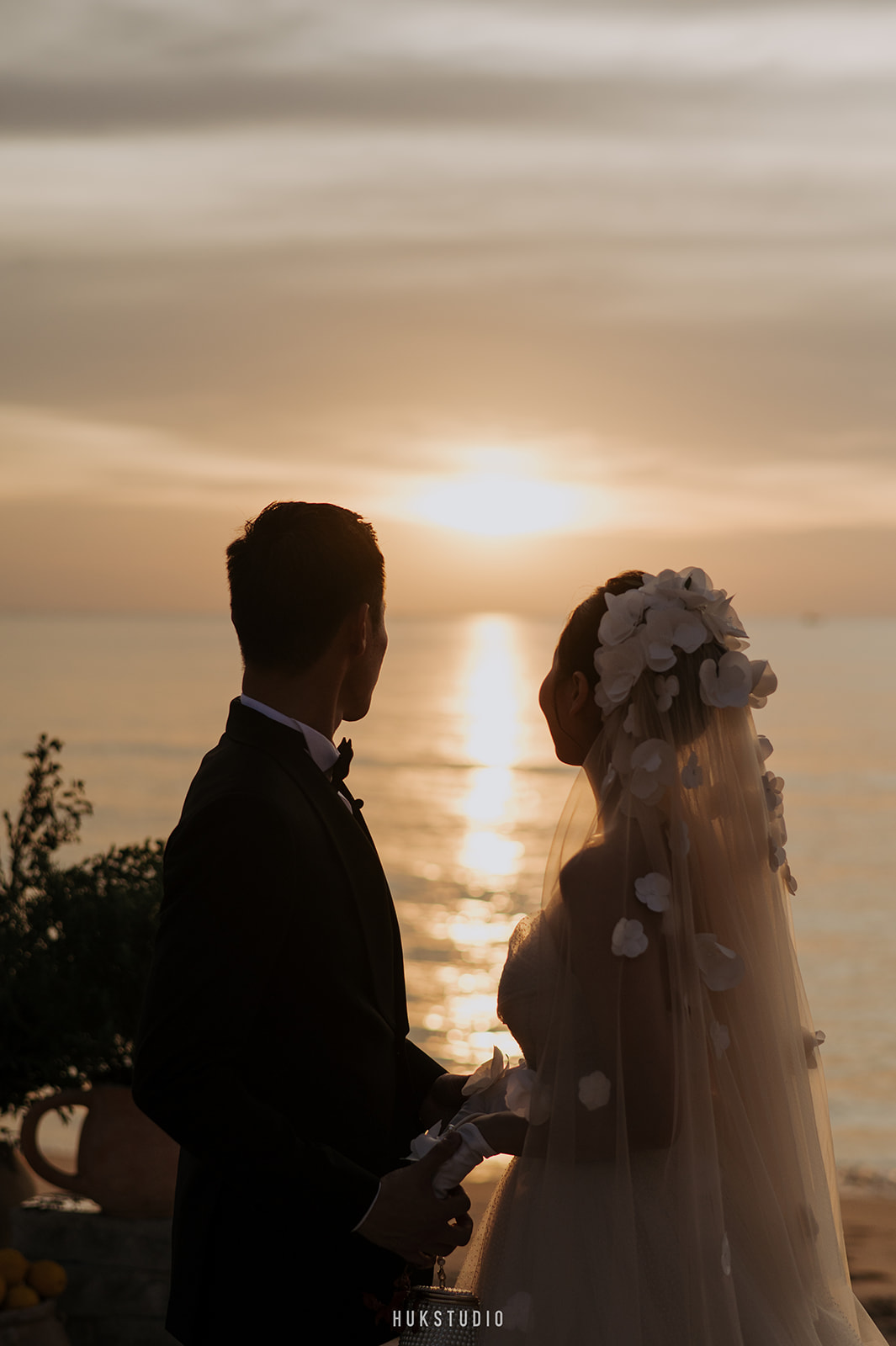 The couple
Han and Hieu's love story is the definition of #CoupleGoals. While Hieu is a talented choreographer and content creator, Han brings a great balance to his life and has always taken care of him since day one. Their radiant personalities resulted in the interesting personalized features of their wedding in Phu Quoc.
For them, their destination wedding was meant to be an once-in-a-lifetime event to celebrate with their family and friends. Needless to say, they enjoyed it from the jump with a fun getting-ready with their besties.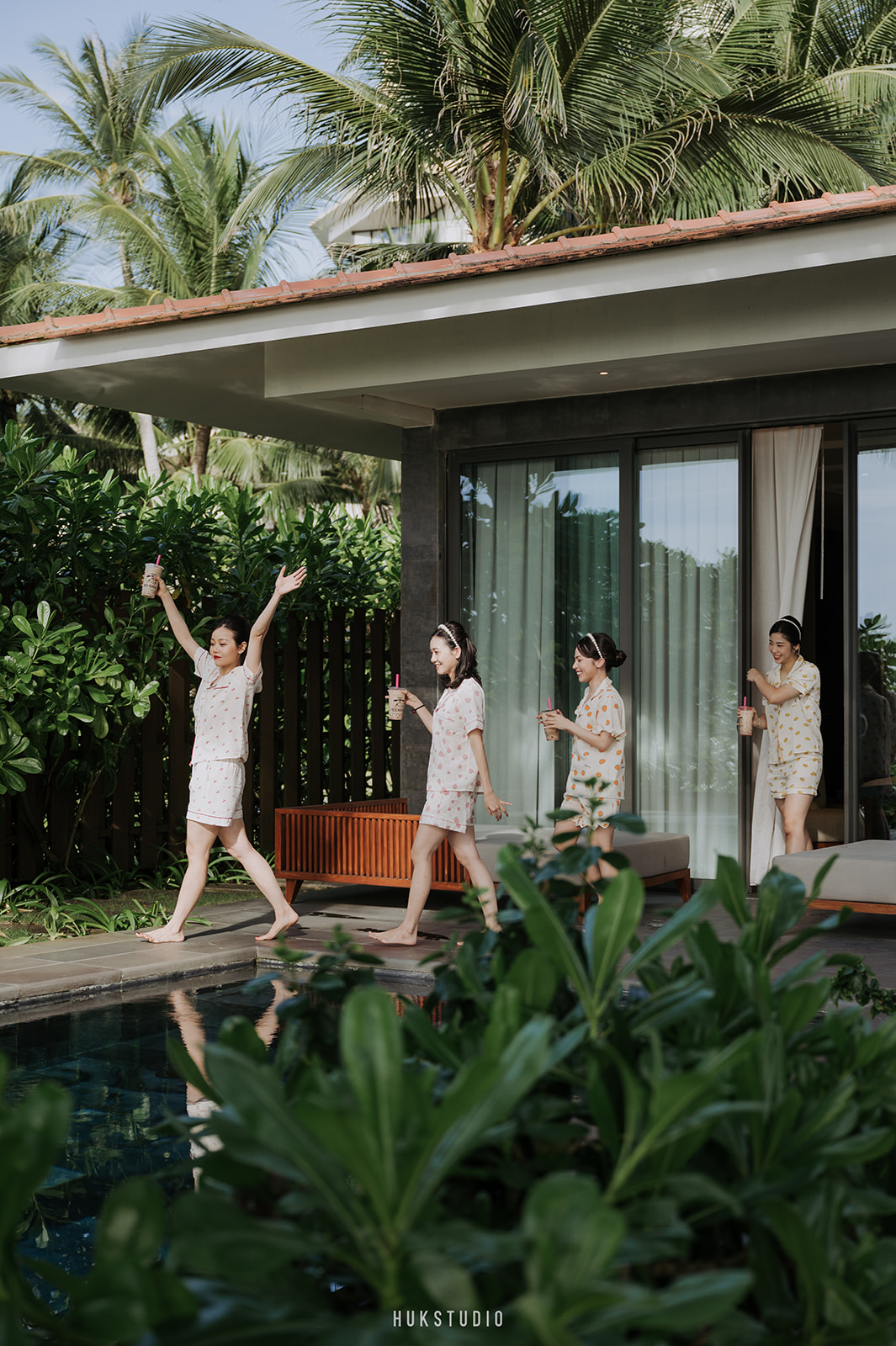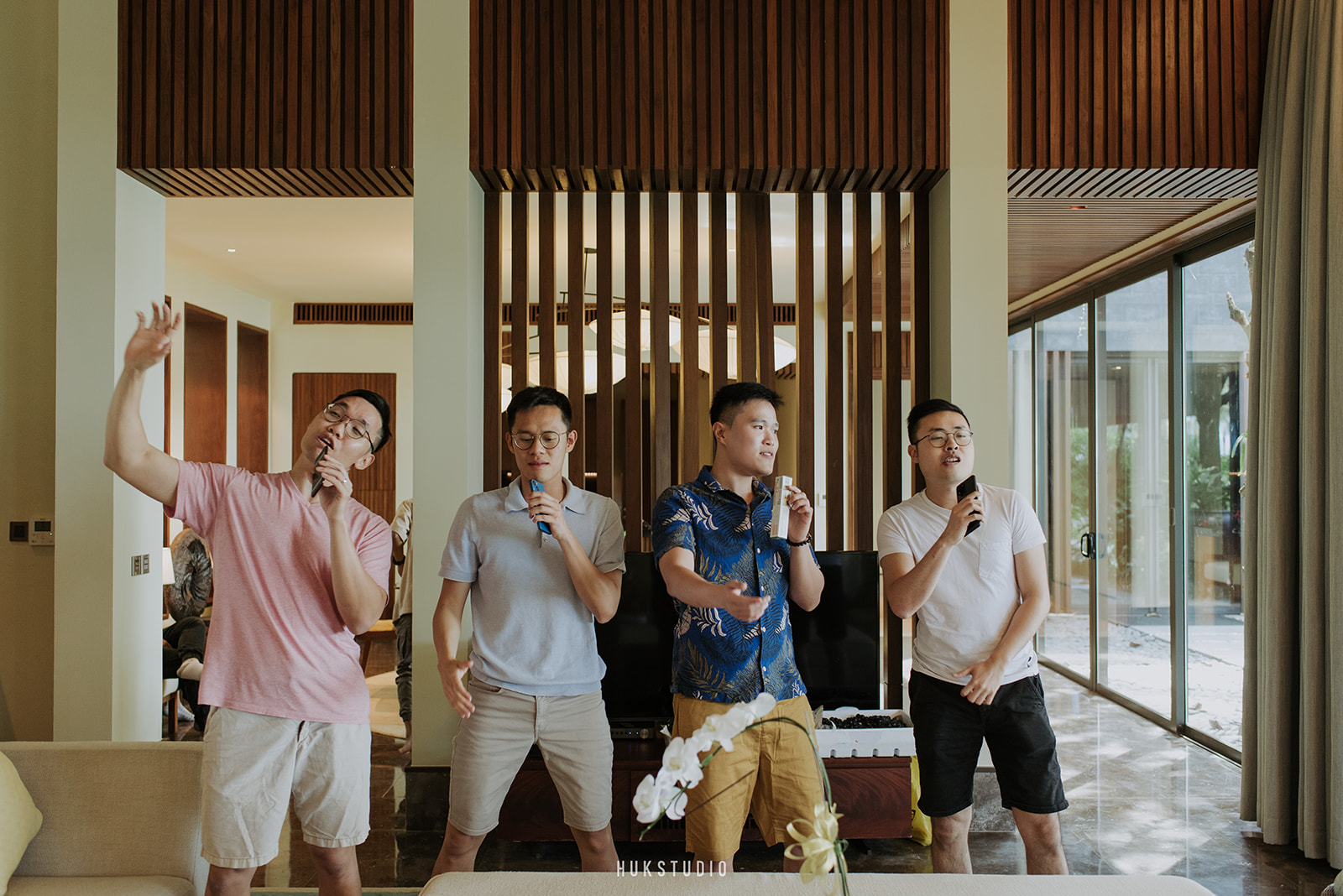 Our bride Han opted for a pearl clutch instead of conventional hand bouquet, which added an interesting personalized touch to this distinctive concept.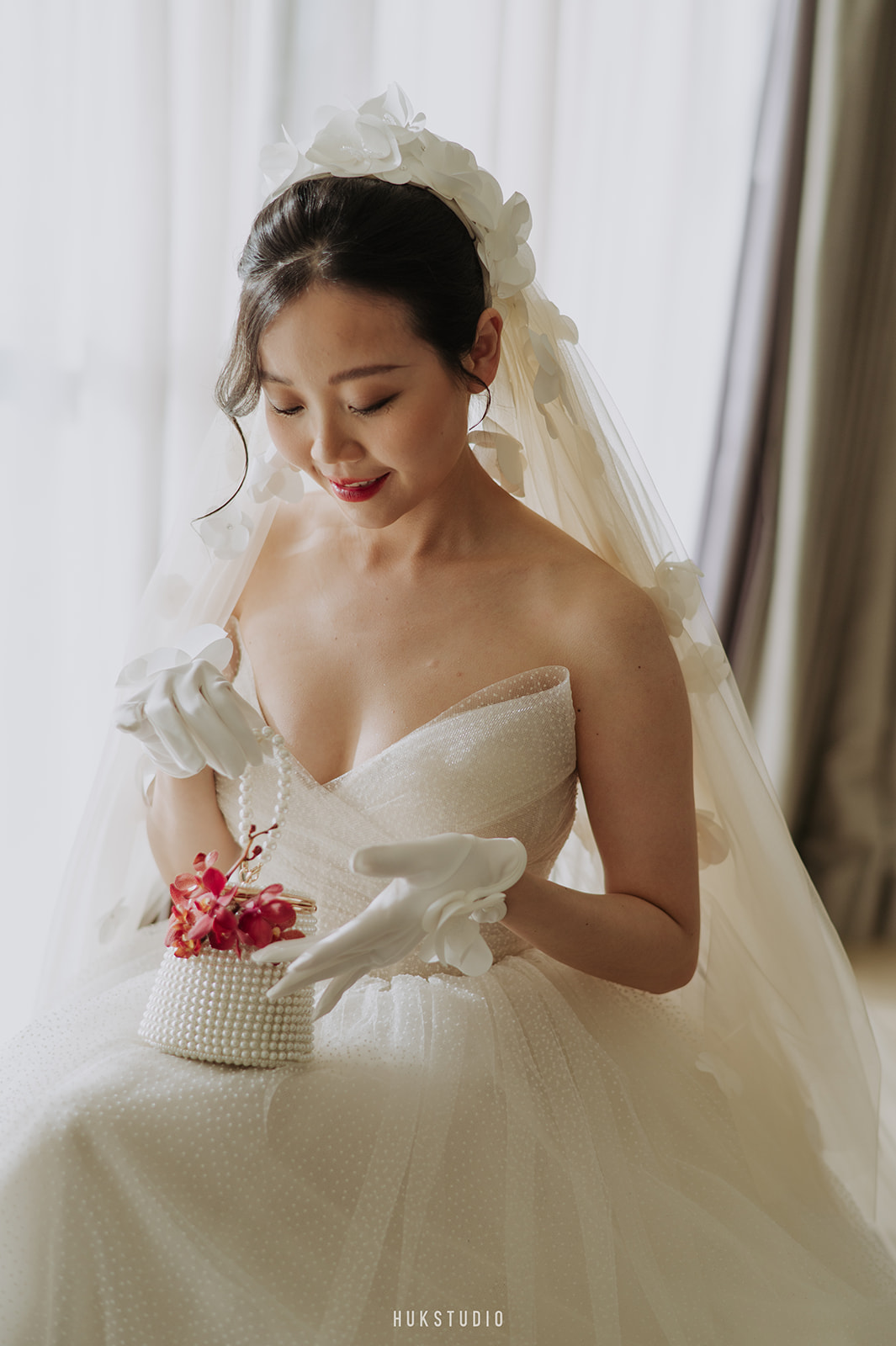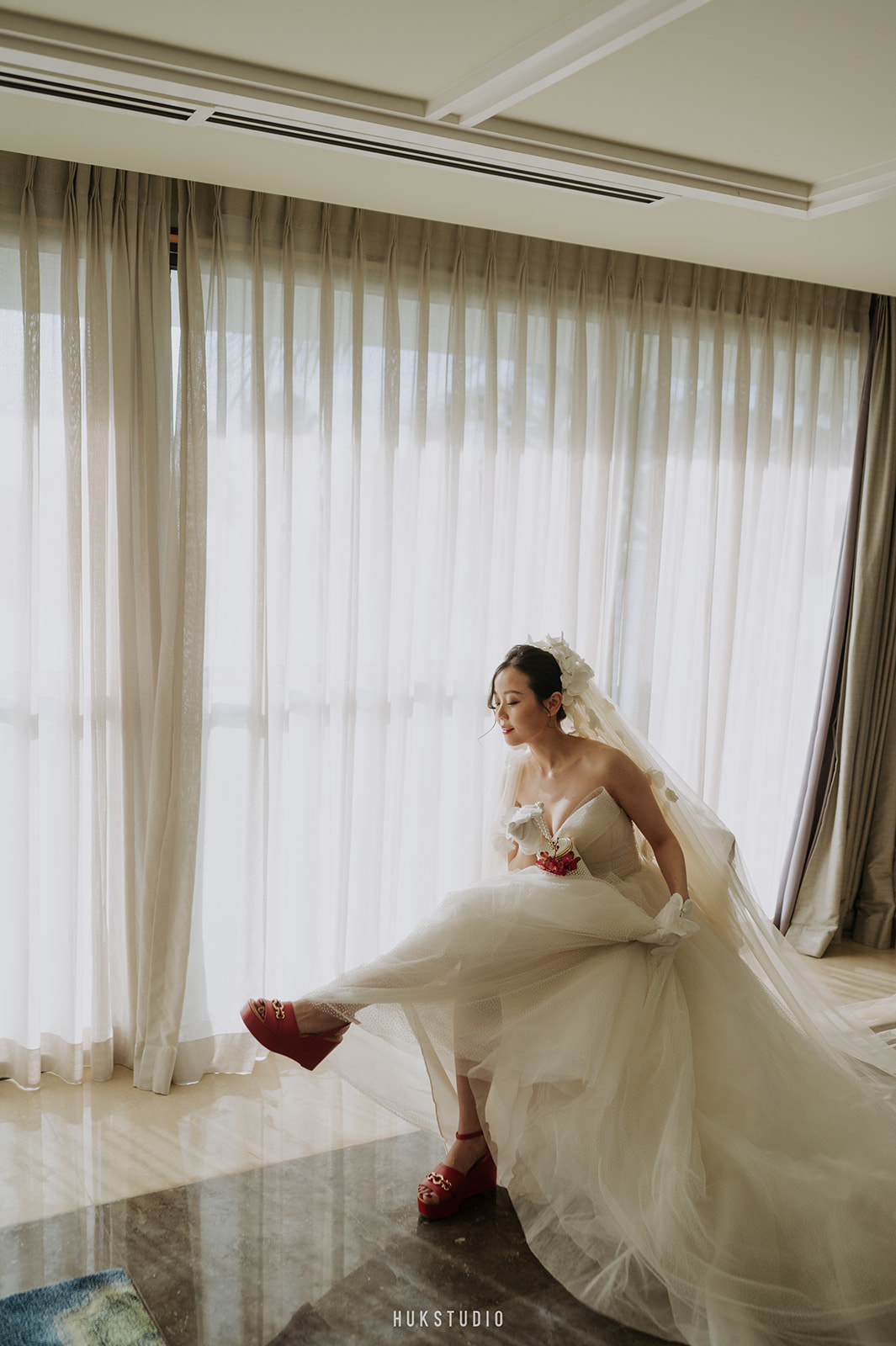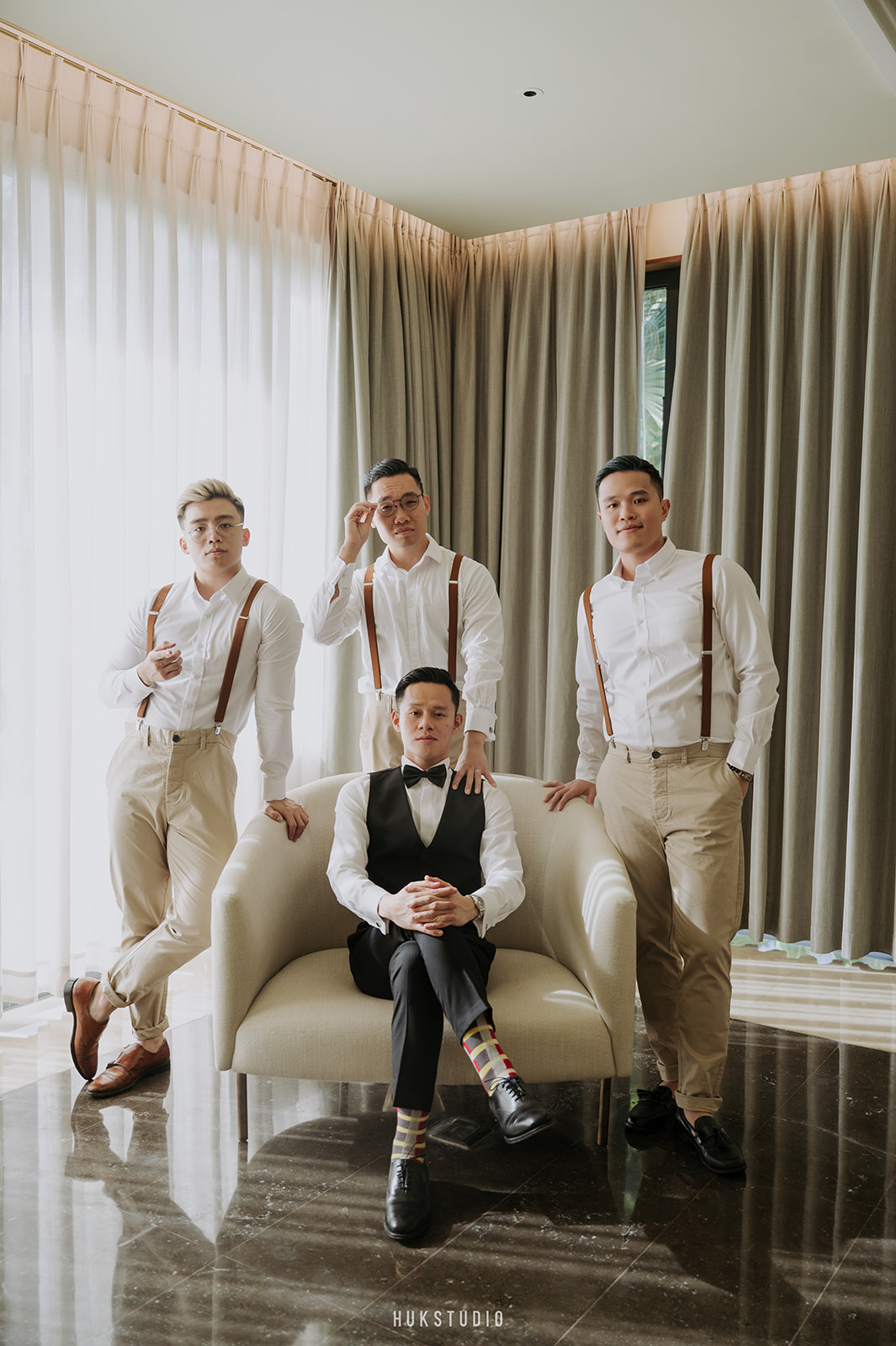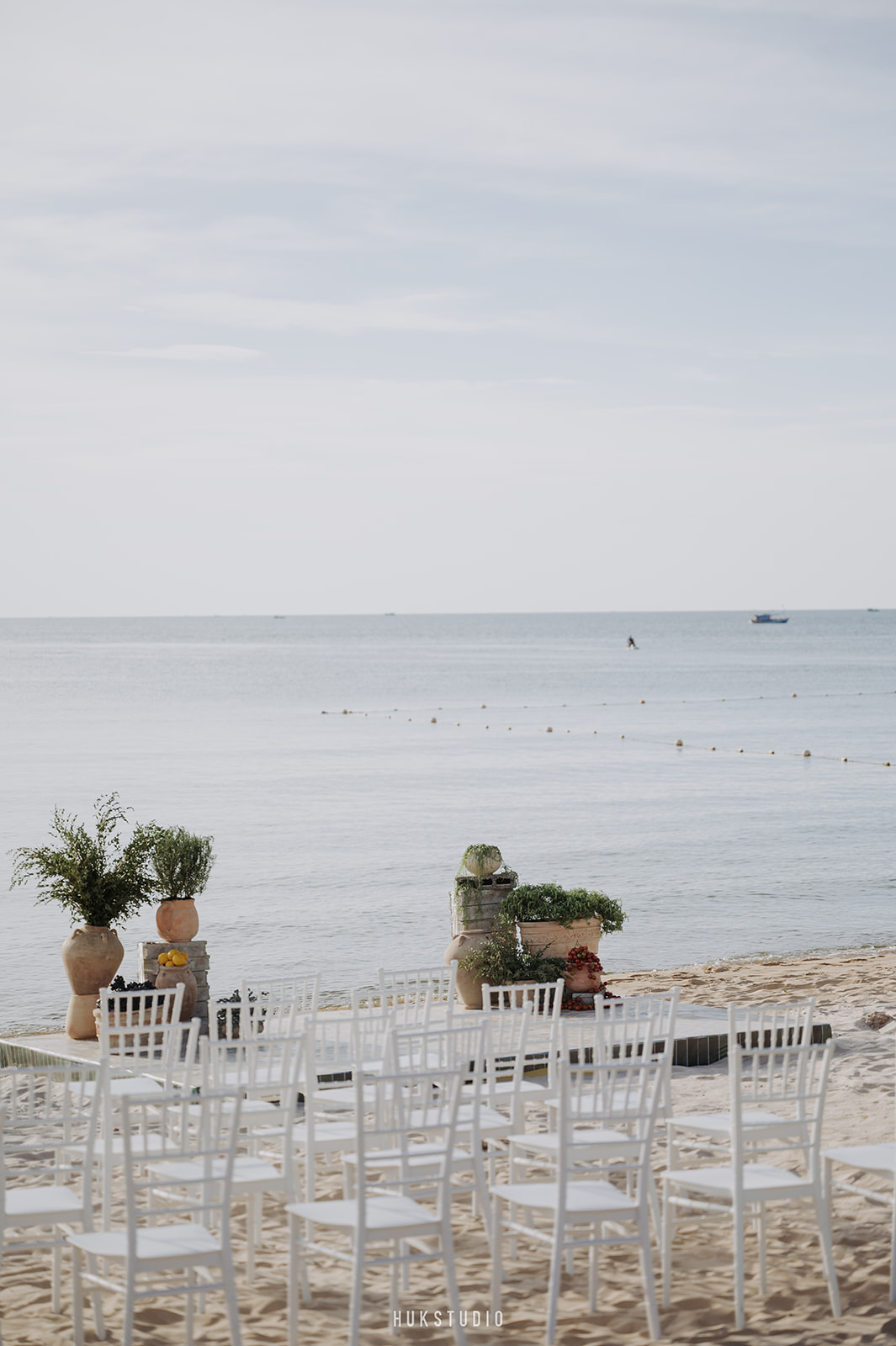 The Concept
Donning a unique flowerless concept, the wedding's vintage Mediterranean style gave us so much excitement during the creative process.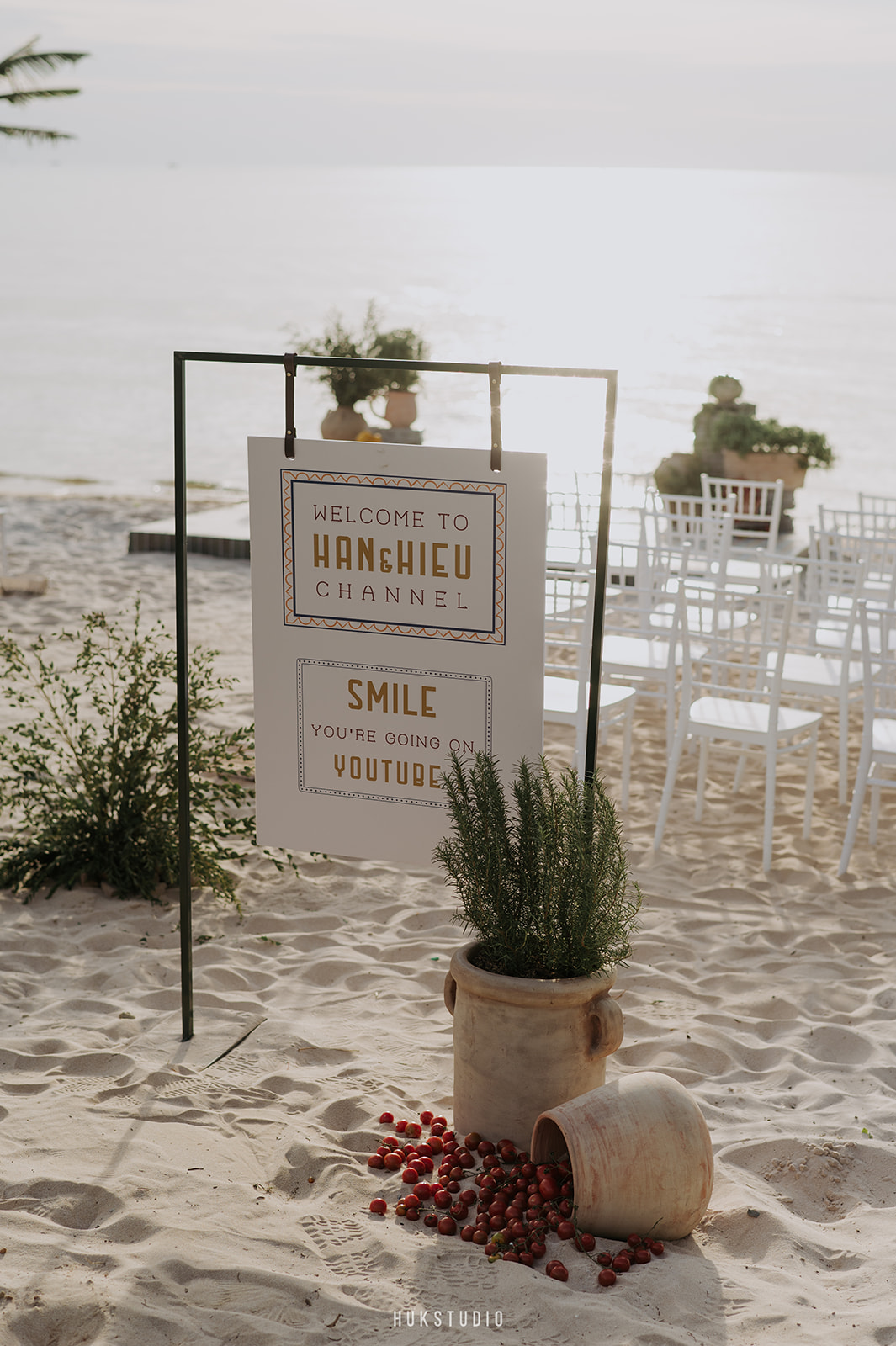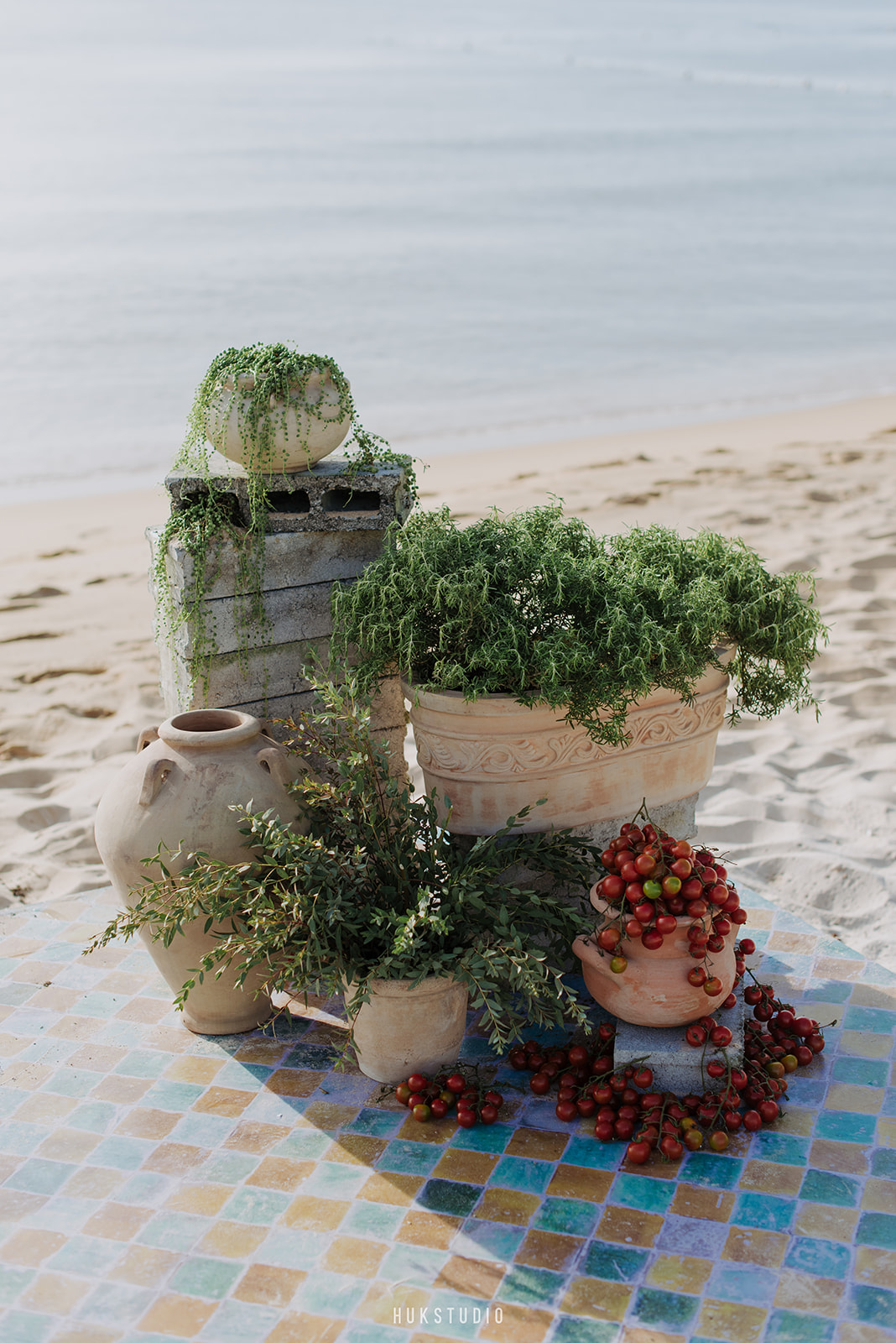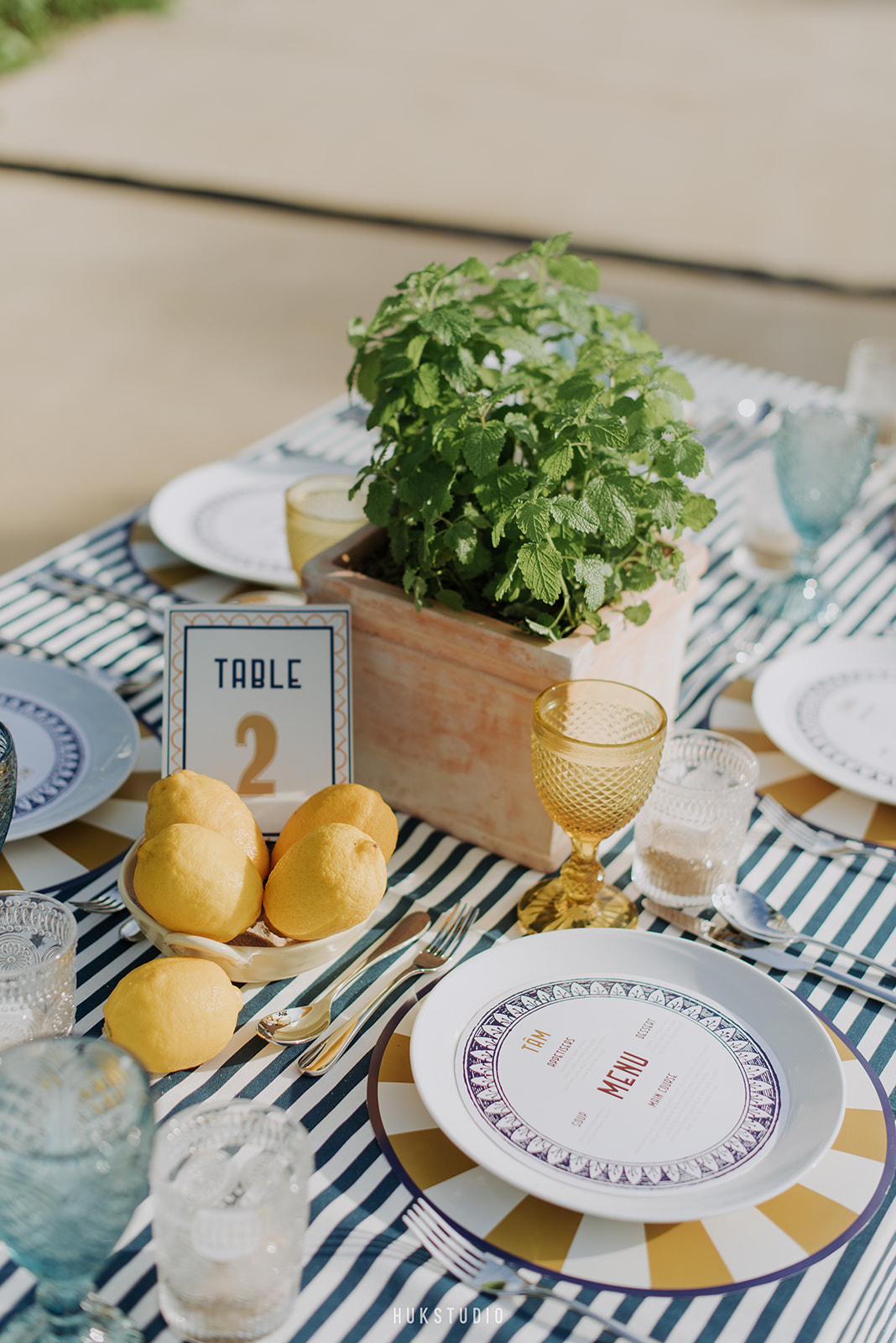 The subtropical decorative elements such as Southern European vases, plants and fruits, along with distinctive patterns printed on the wedding stage and tabletops were instrumental at bringing this concept to life.
The Ceremony
#HanHieuWedding's vibes were exactly what you could expect from a romantic beach wedding under the most beautiful sunset in Vietnam, with the groom being a super creative YouTuber/choreographer.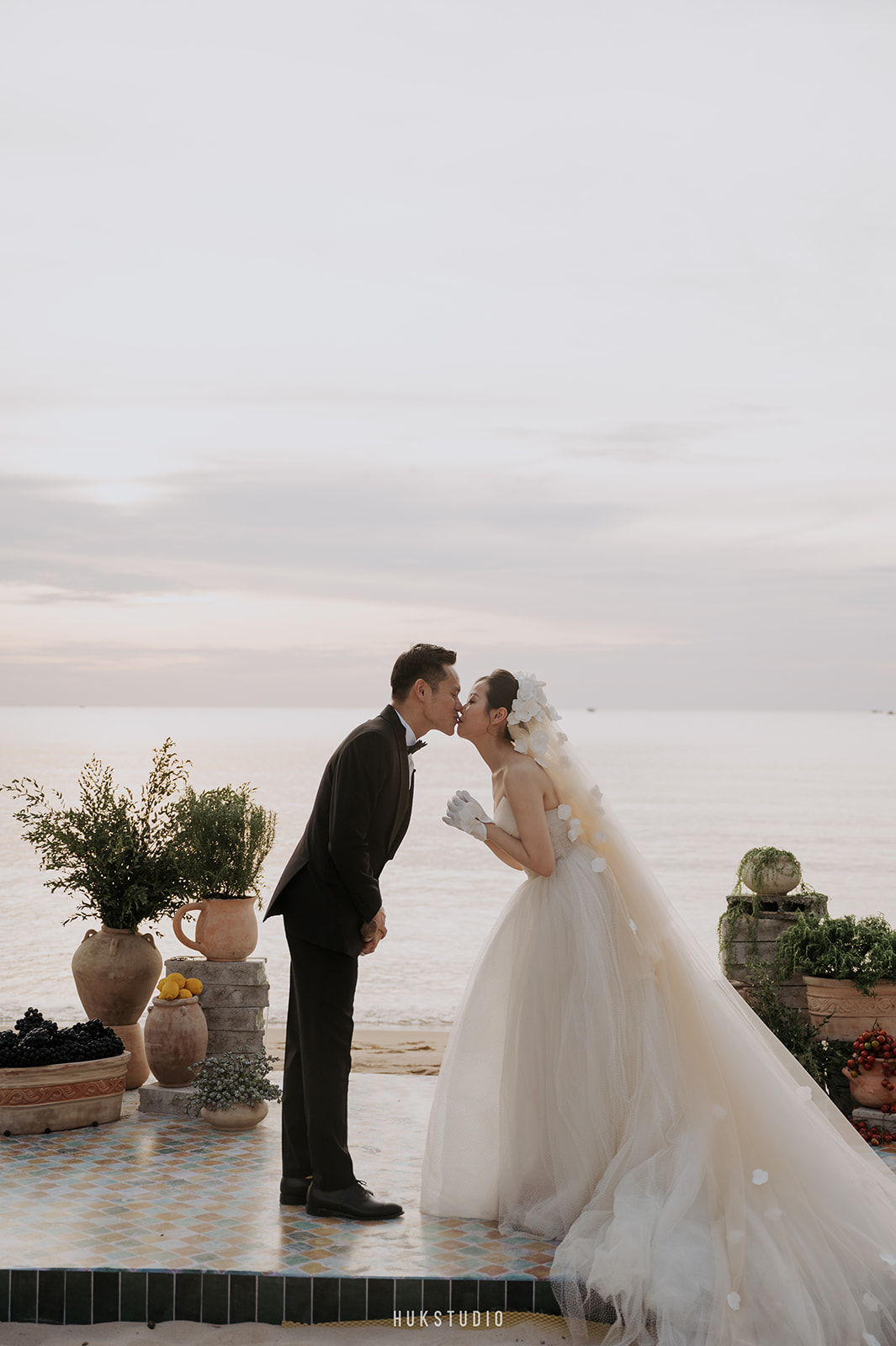 As the wedding's tagline says – "Dance to the music of our vintage summer wedding", this destination wedding was nothing short of an upbeat spectacle with an immaculate vibe.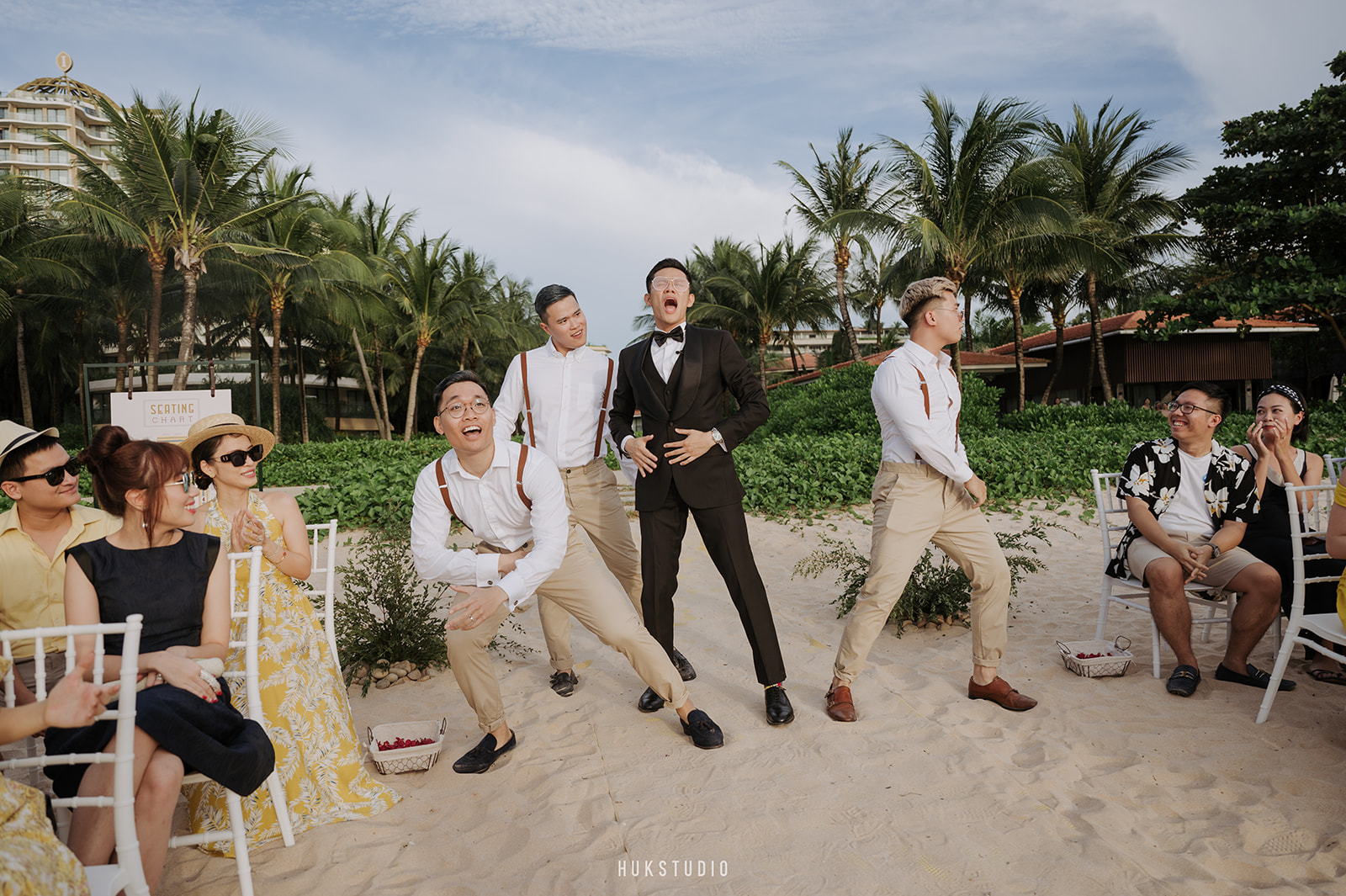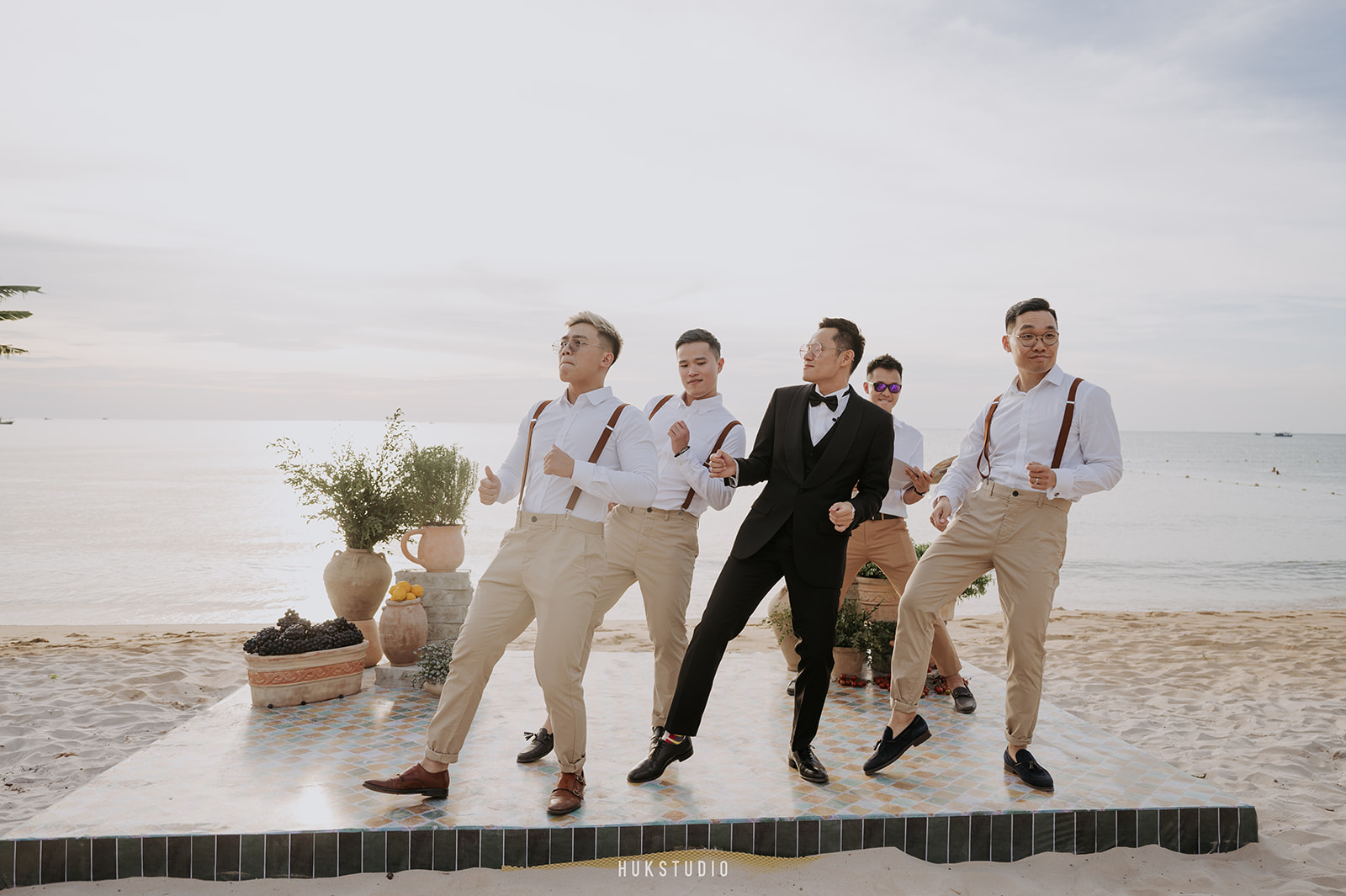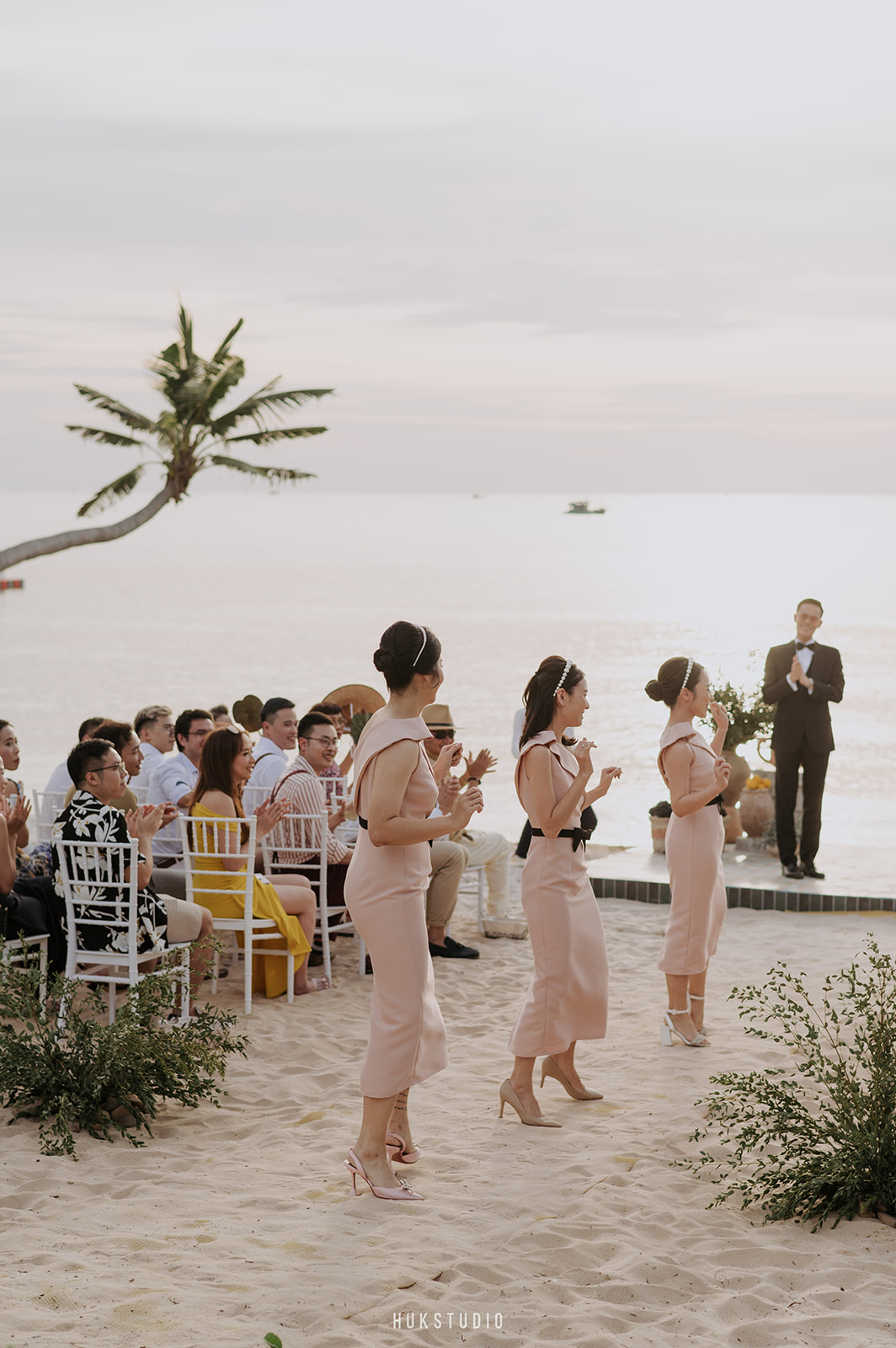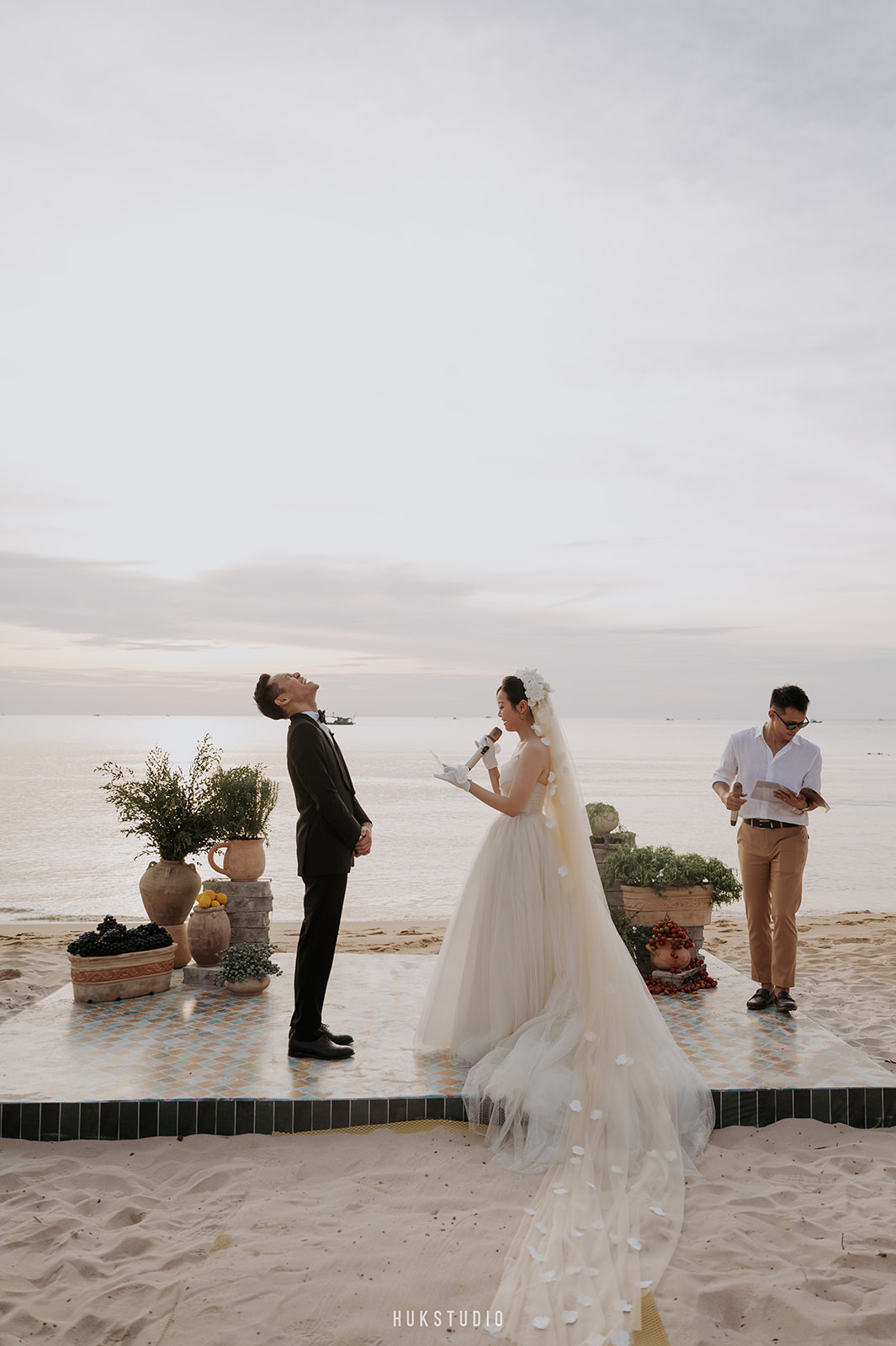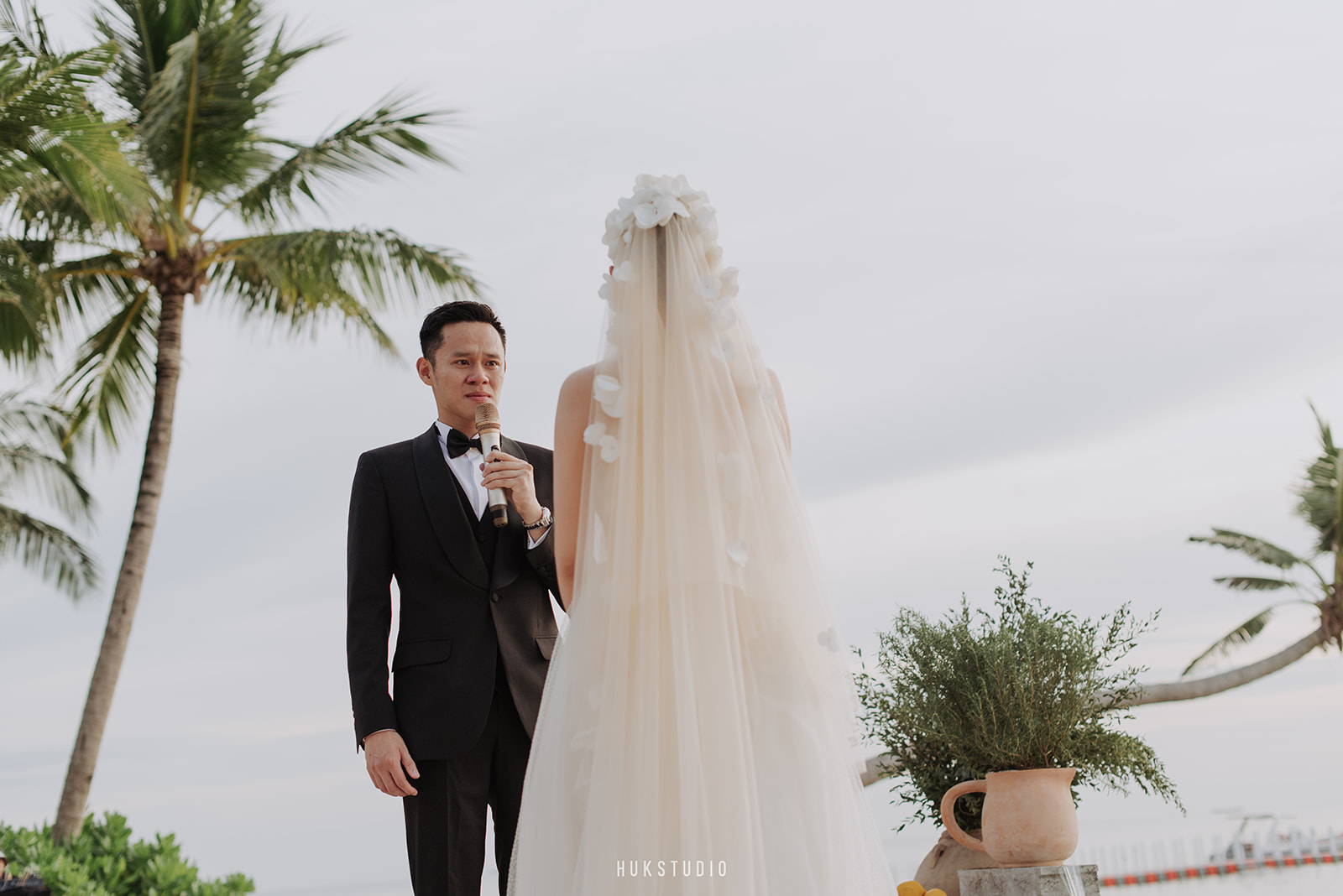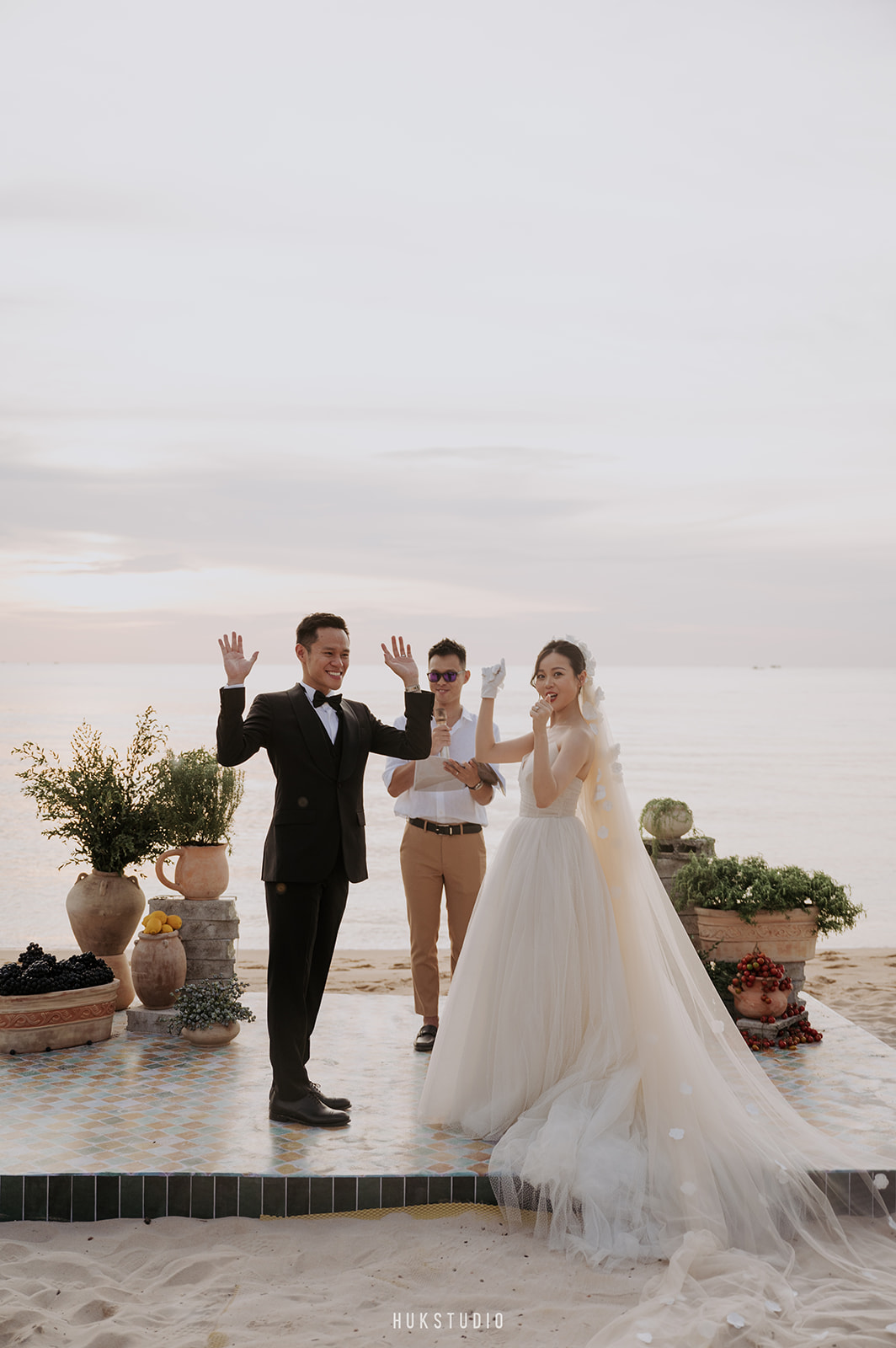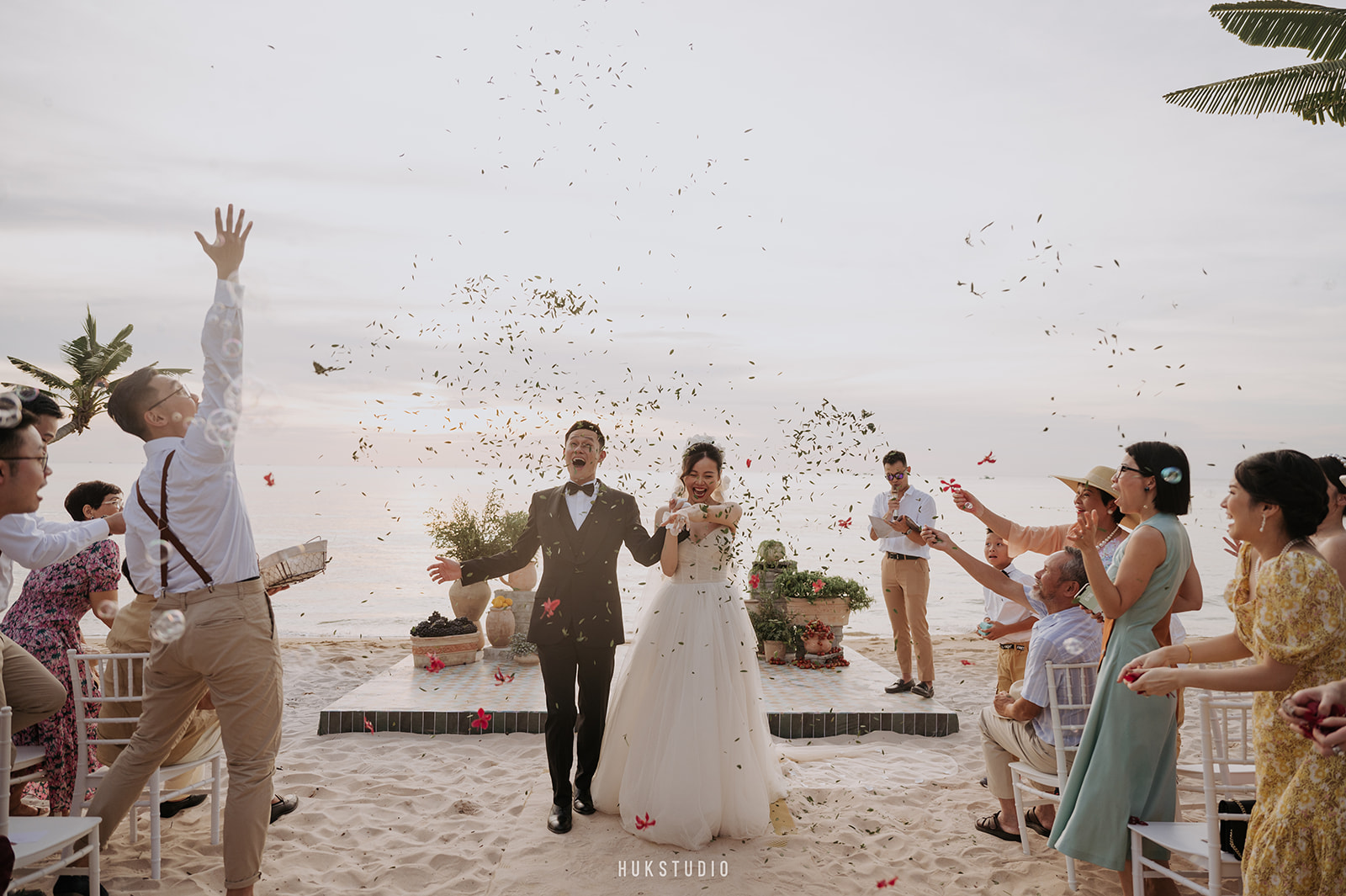 Obviously, when you hold a wedding on the island with the best sunset in Vietnam, it is guaranteed that you will have the best portrait shots!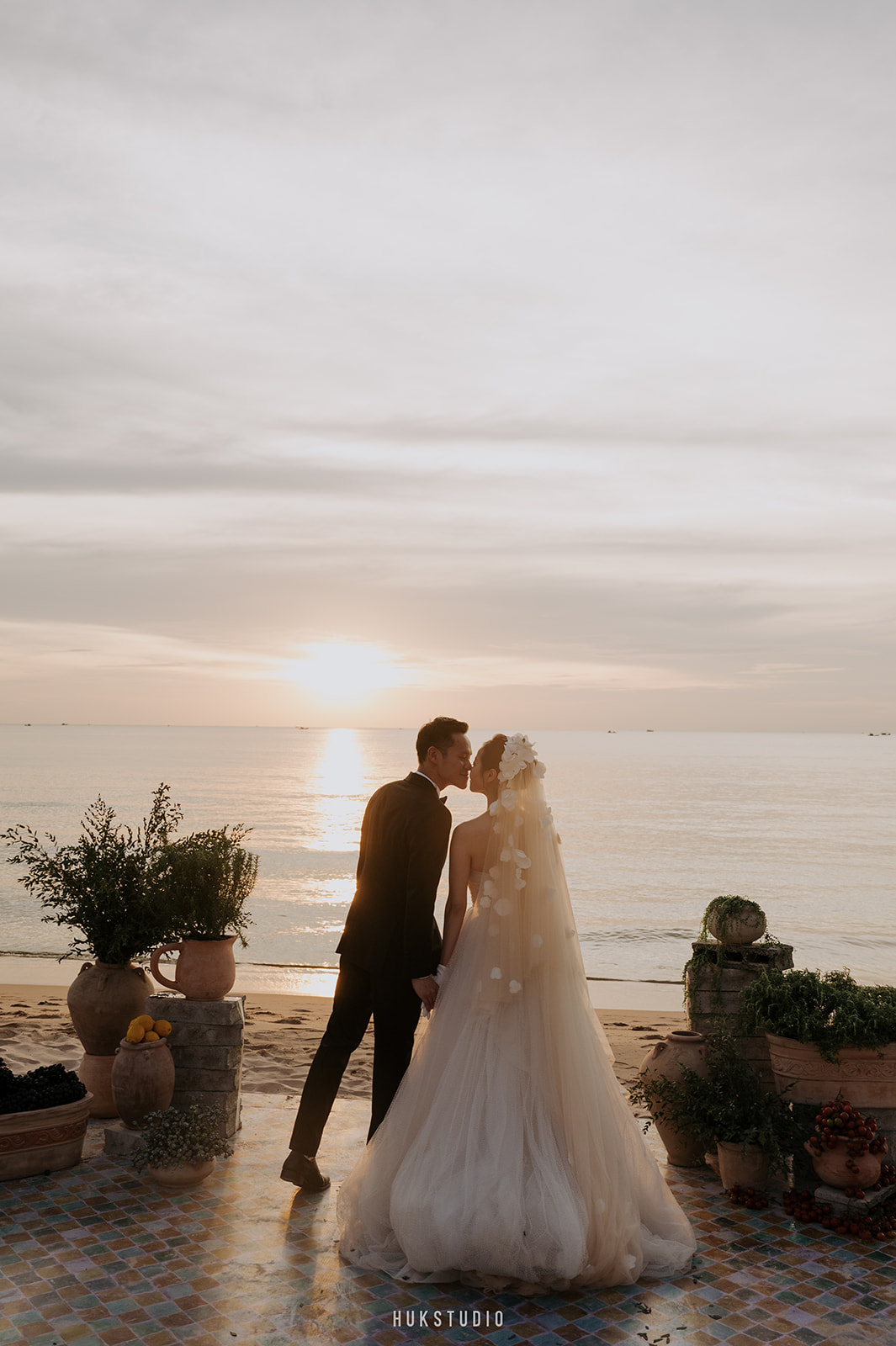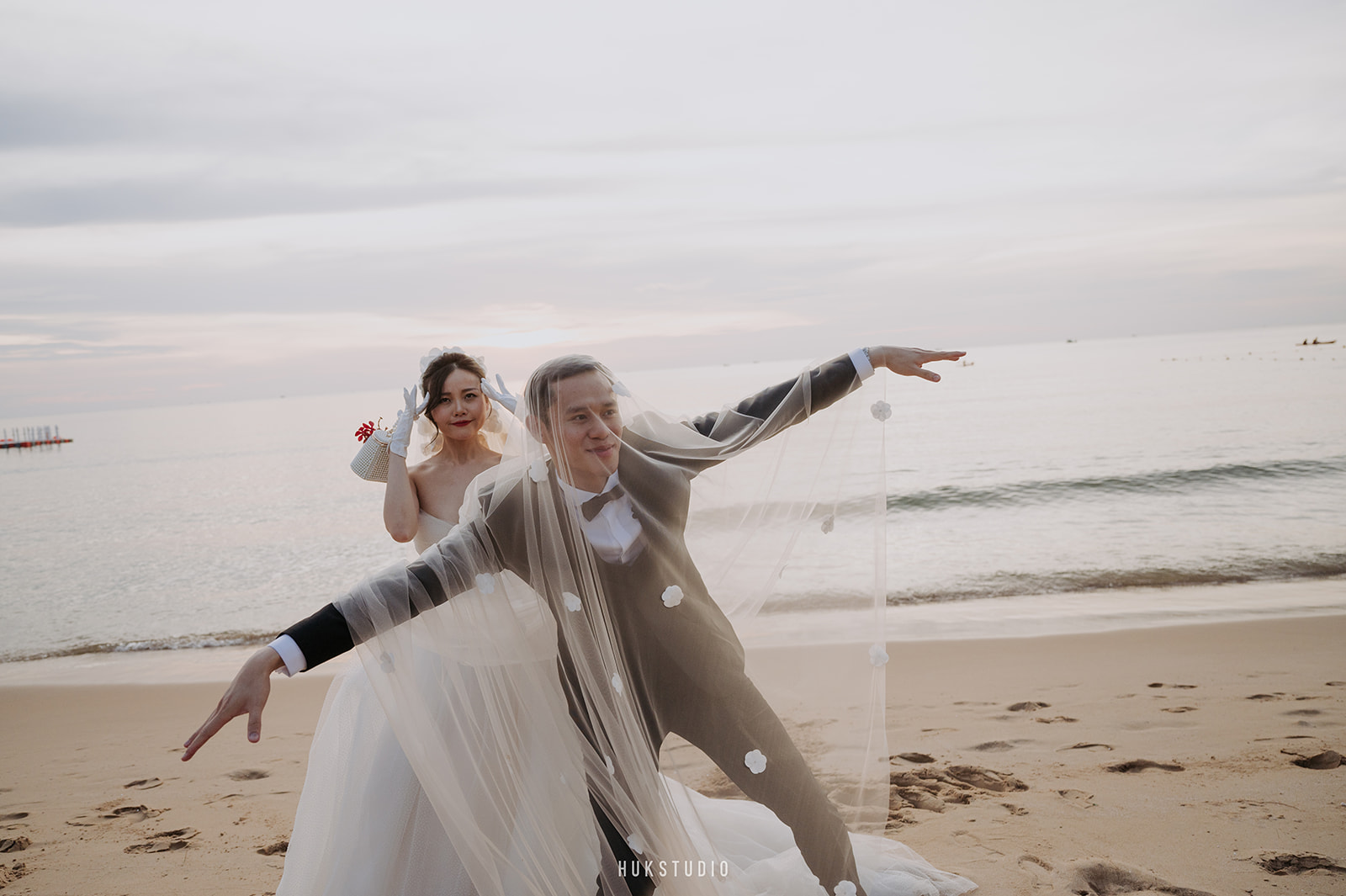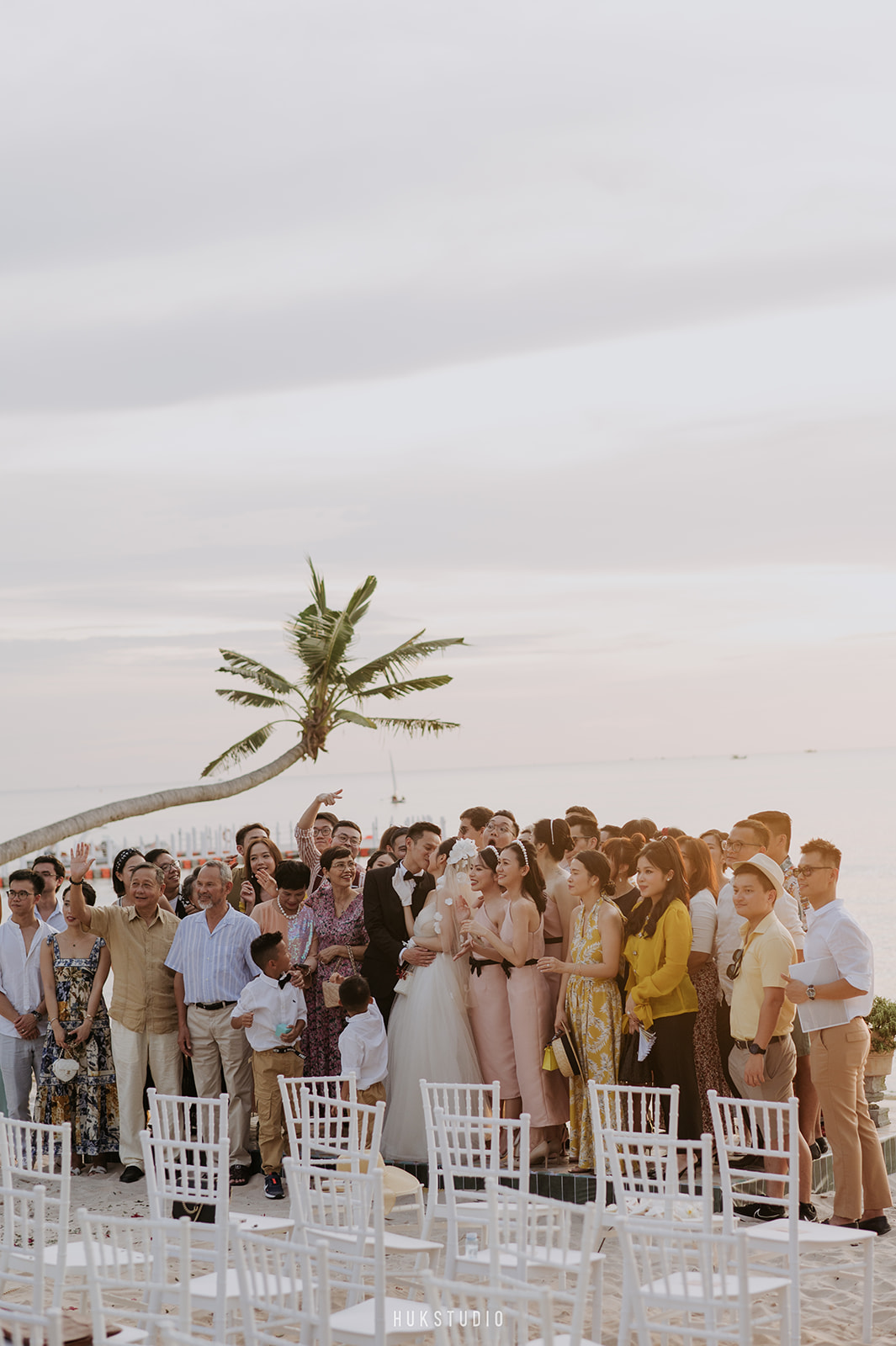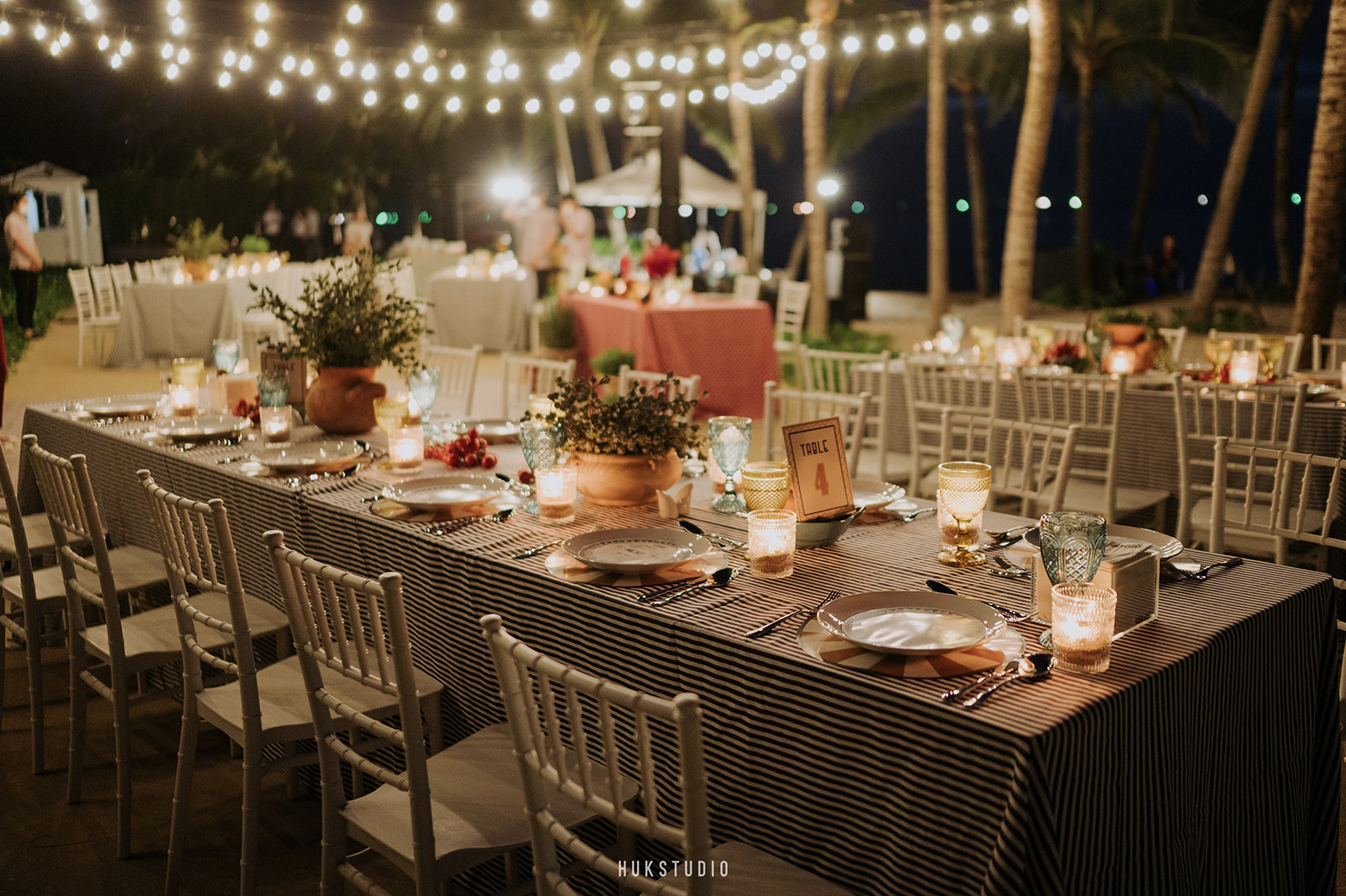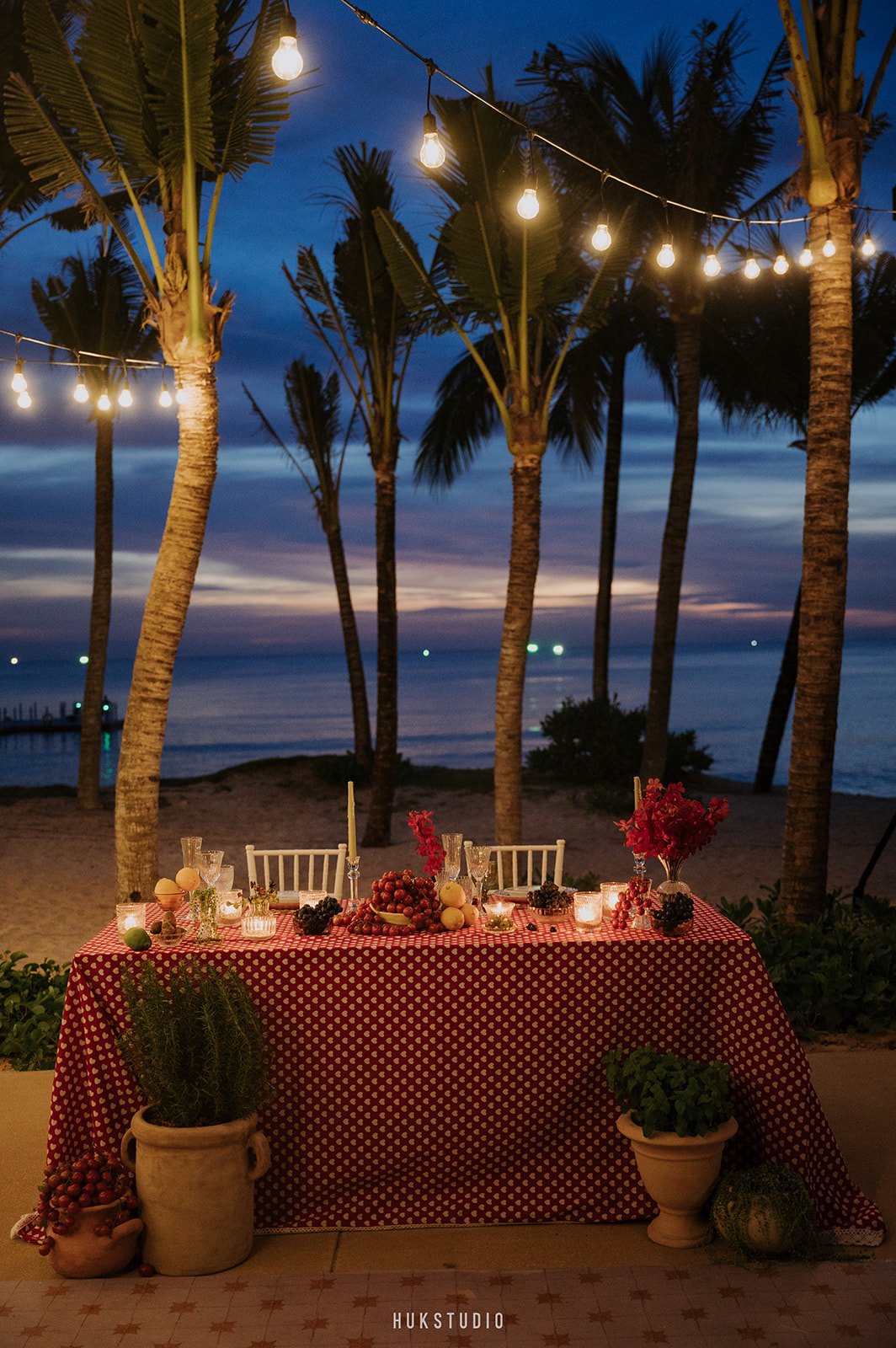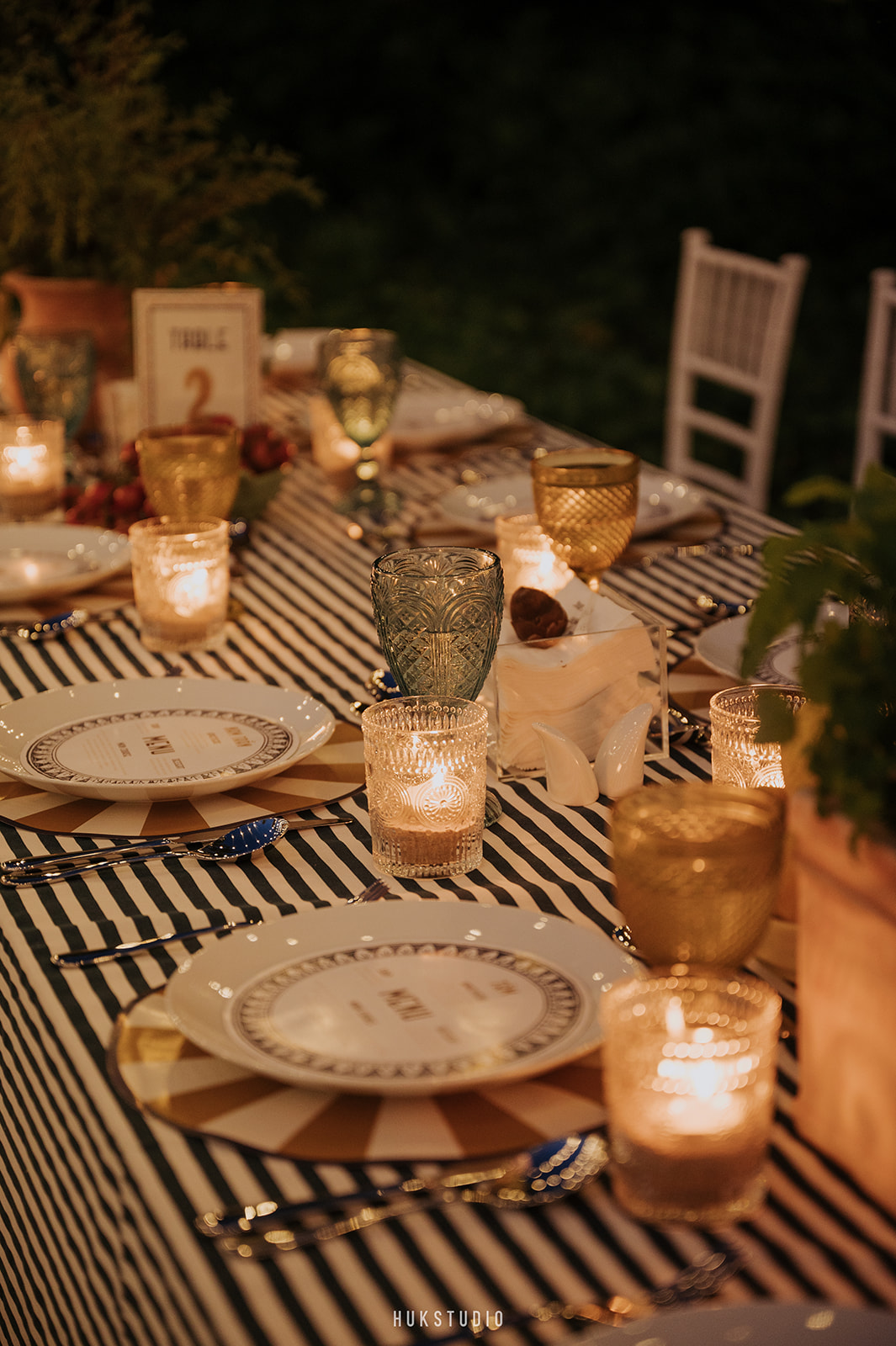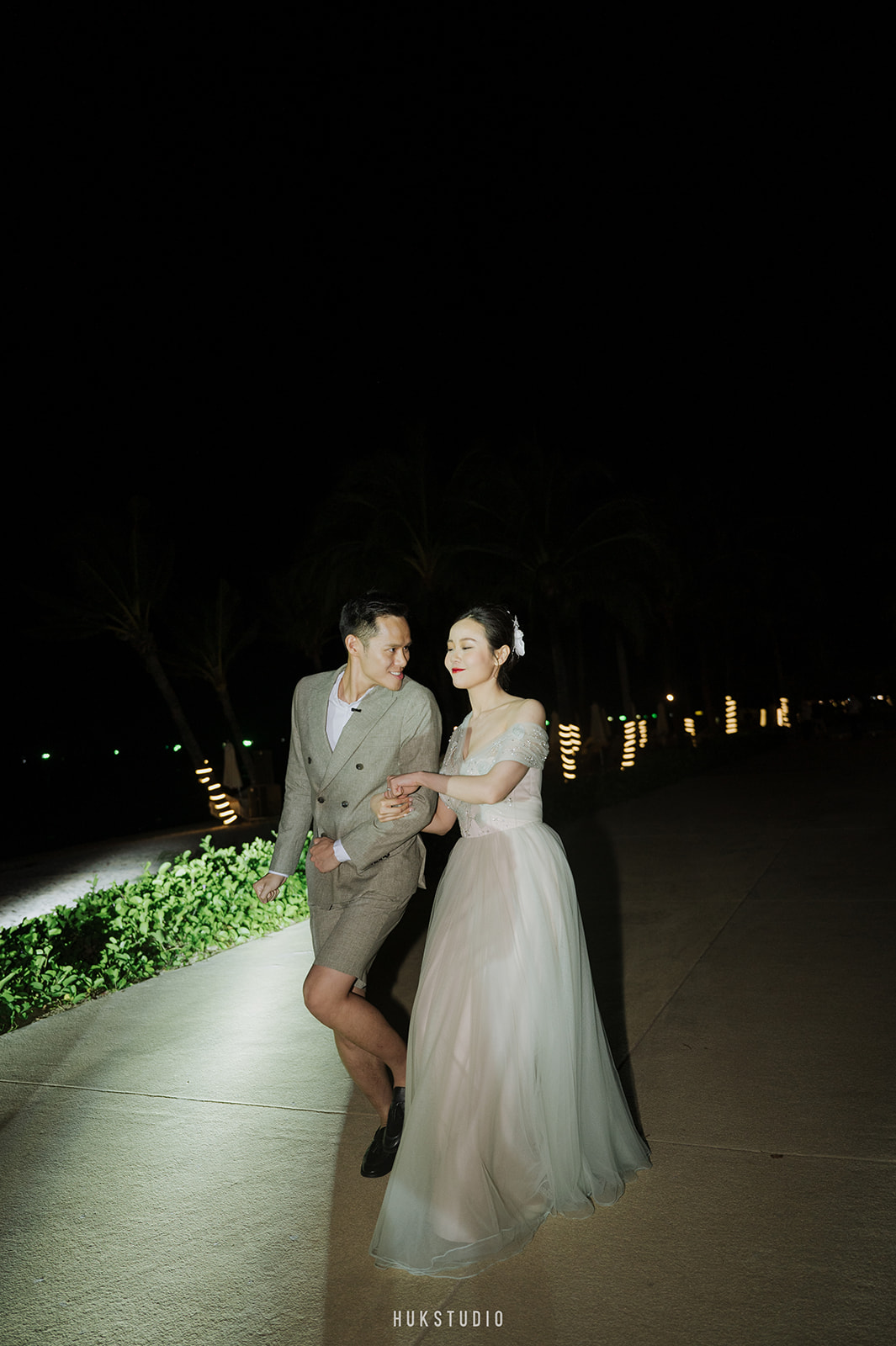 An exciting re-entrance
Han and Hieu hands-down got the best re-entrance we had ever witnessed (MUST WATCH!), all recorded in this amazing one-shot. It took a lot of practice and preparation to pull this off but totally worth it!
Their creative, electrifying dance performance with 40+ guests started off an unforgettable wedding night.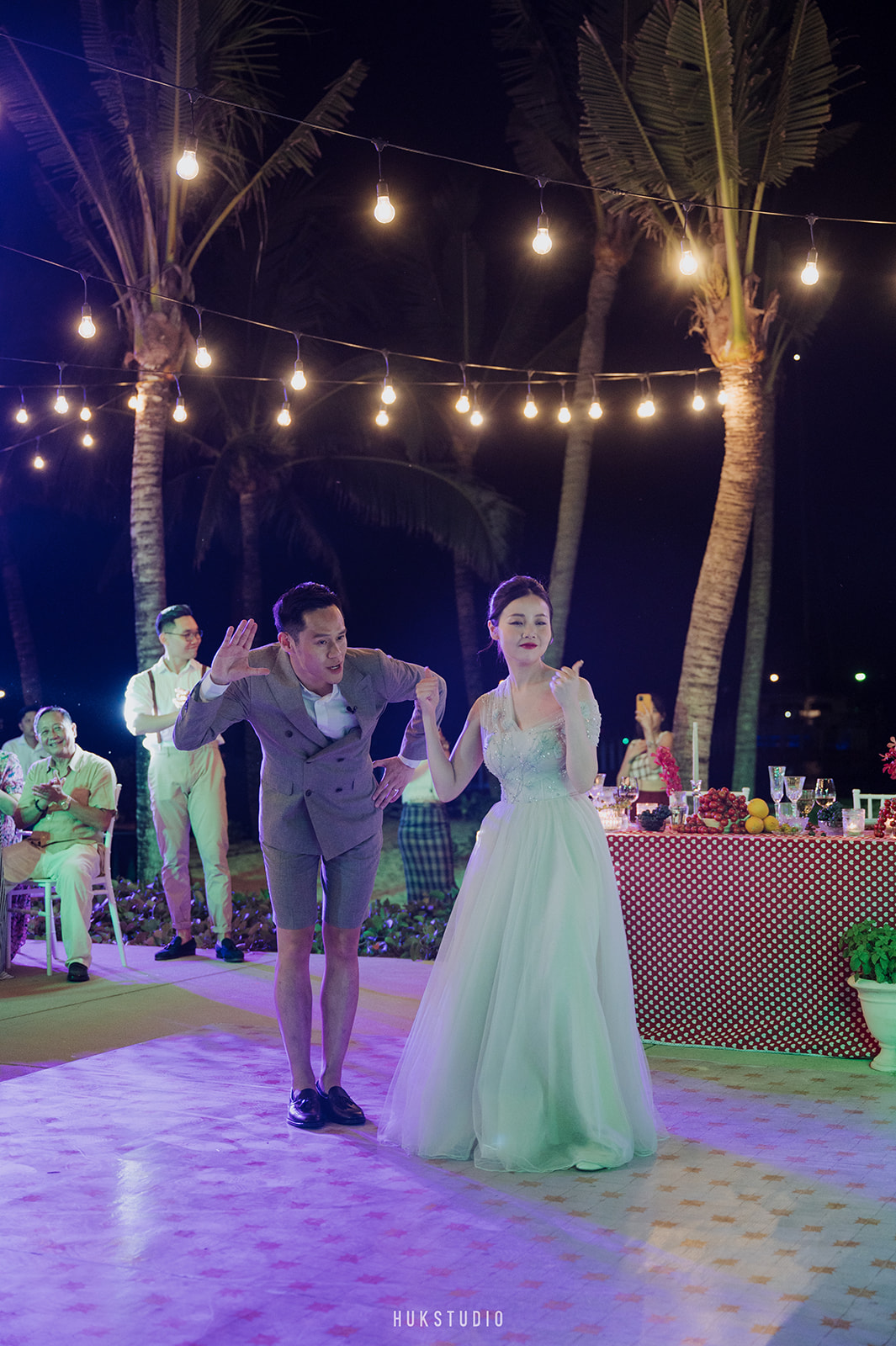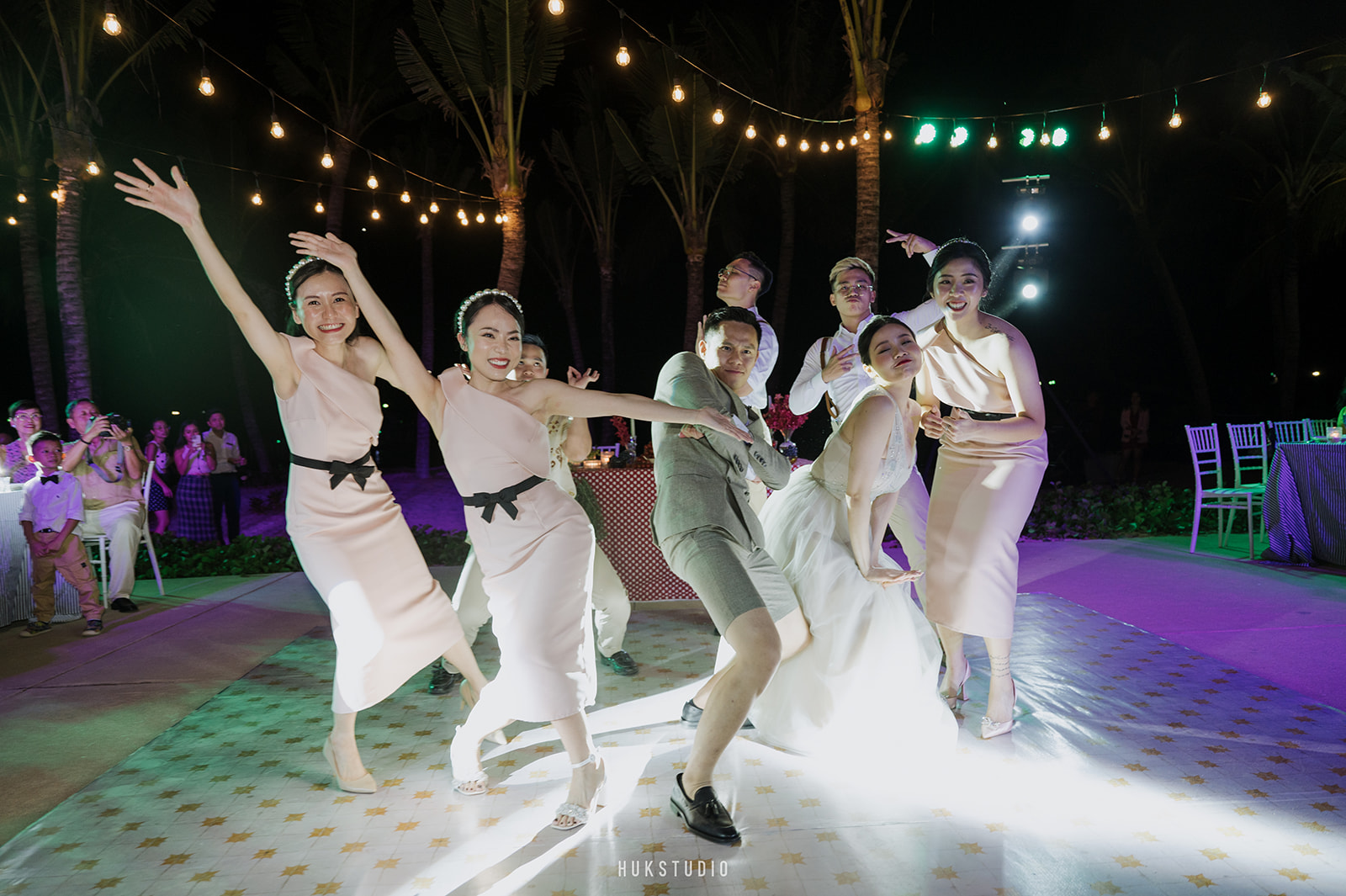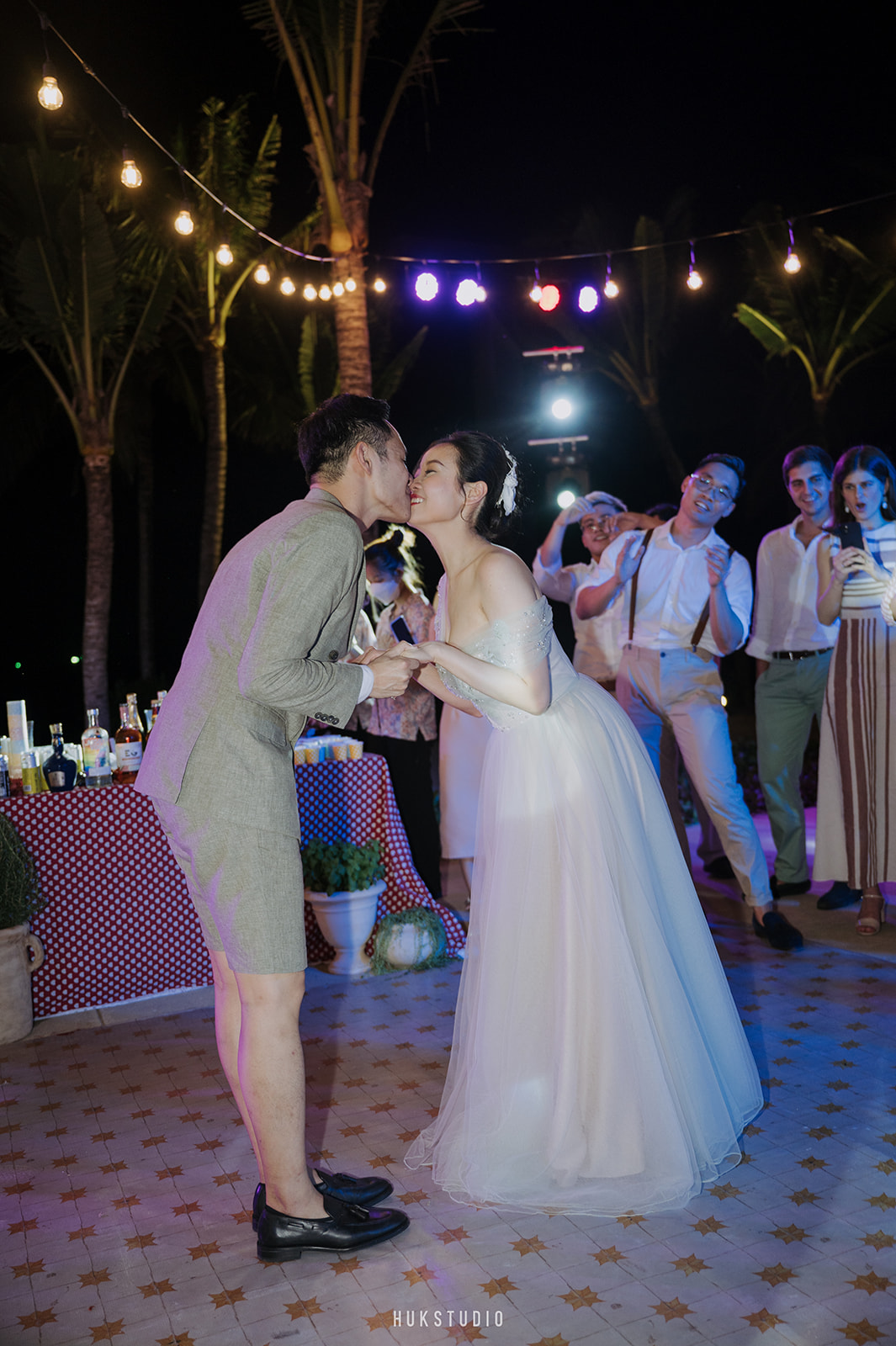 The night was full of unforgettable moments: the groom squad's sing-and-dance of "Take Me To Your Heart", the super fun speech from the best man (who was our groom in 2022) that had Han & Hieu in tears laughing,…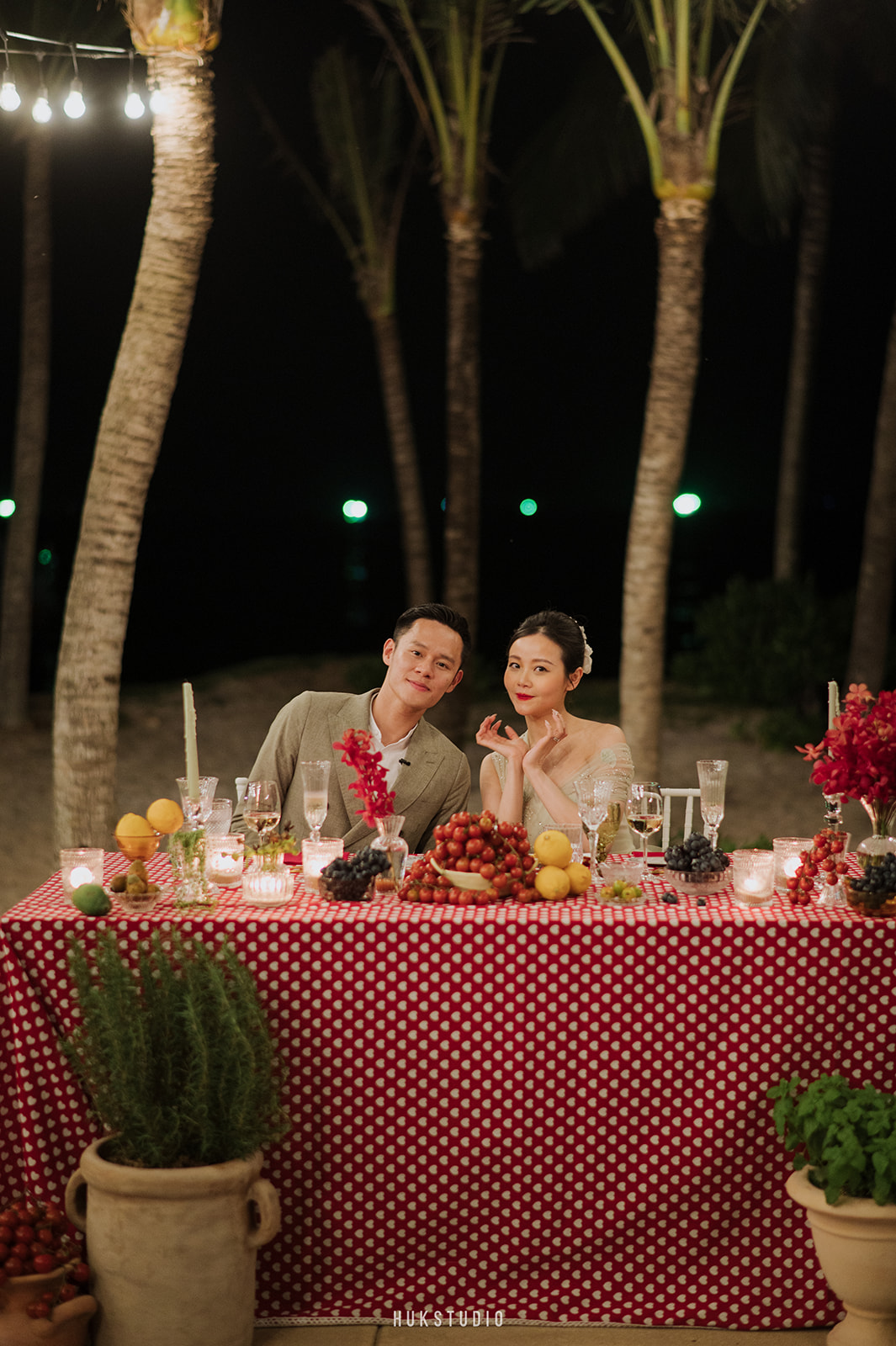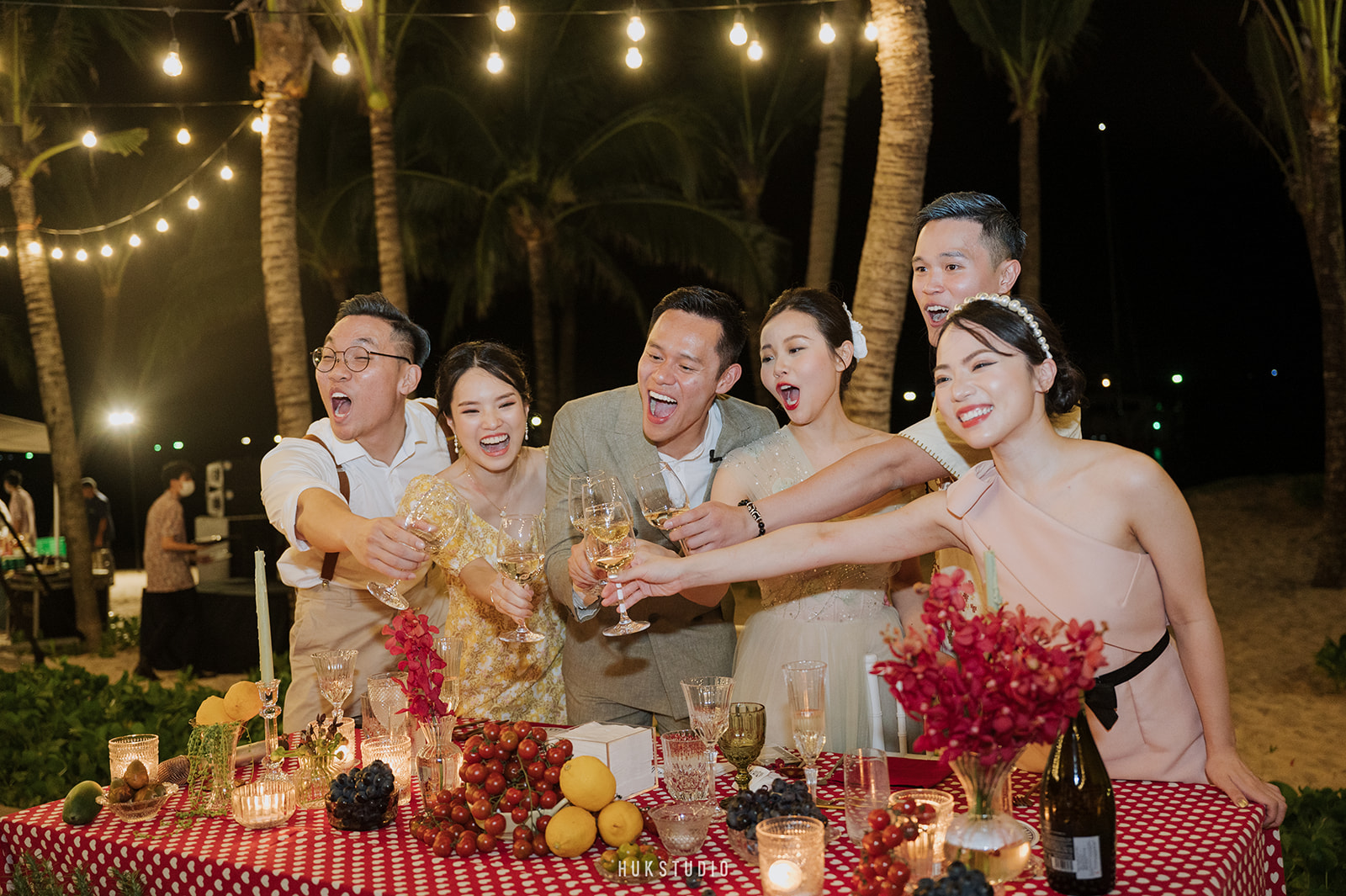 Laced between the upbeats, there were touching moments when everyone was in their feelings along with the couple. The night was truly an amazing celebration of love for them and their most loved ones.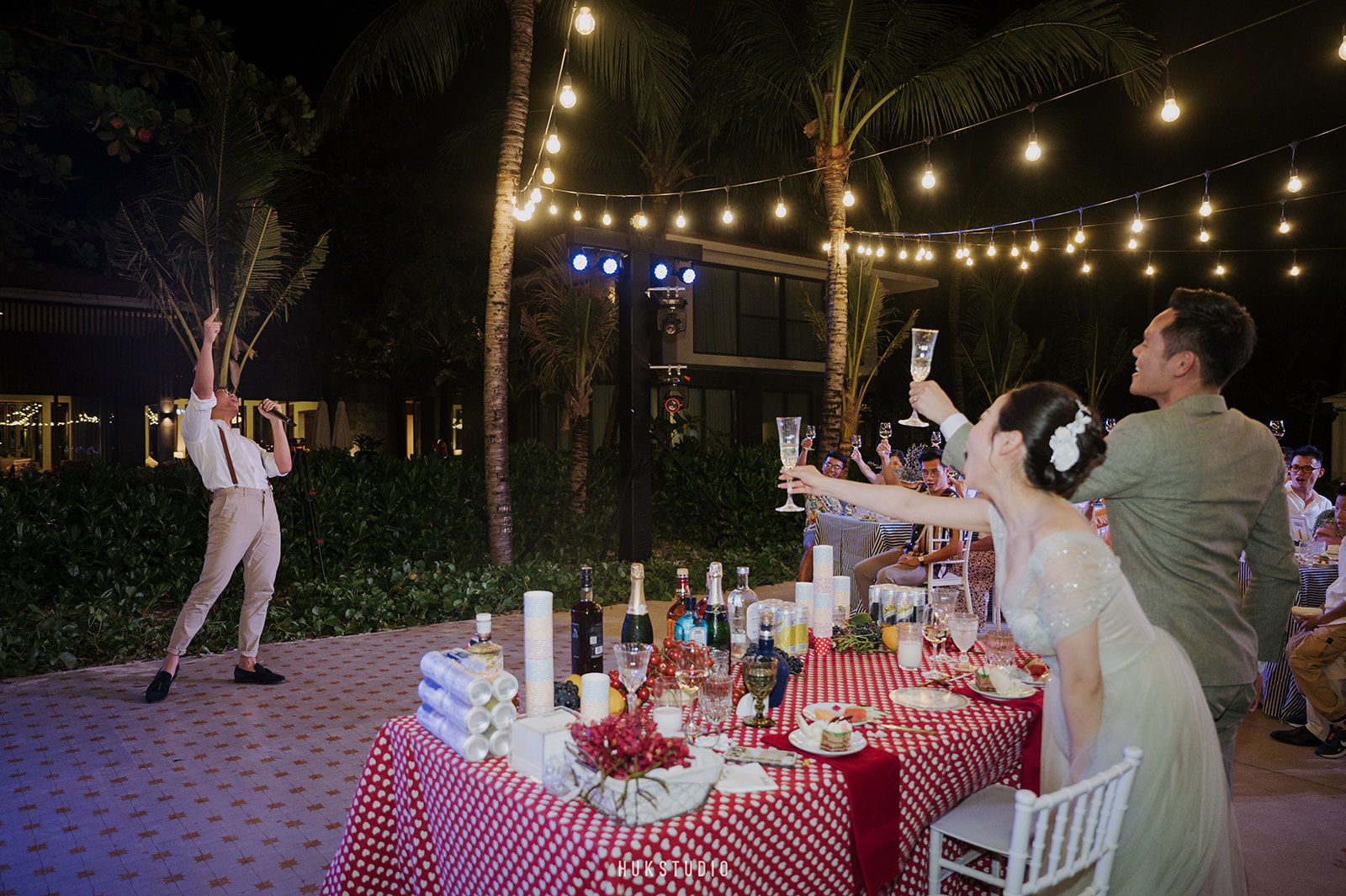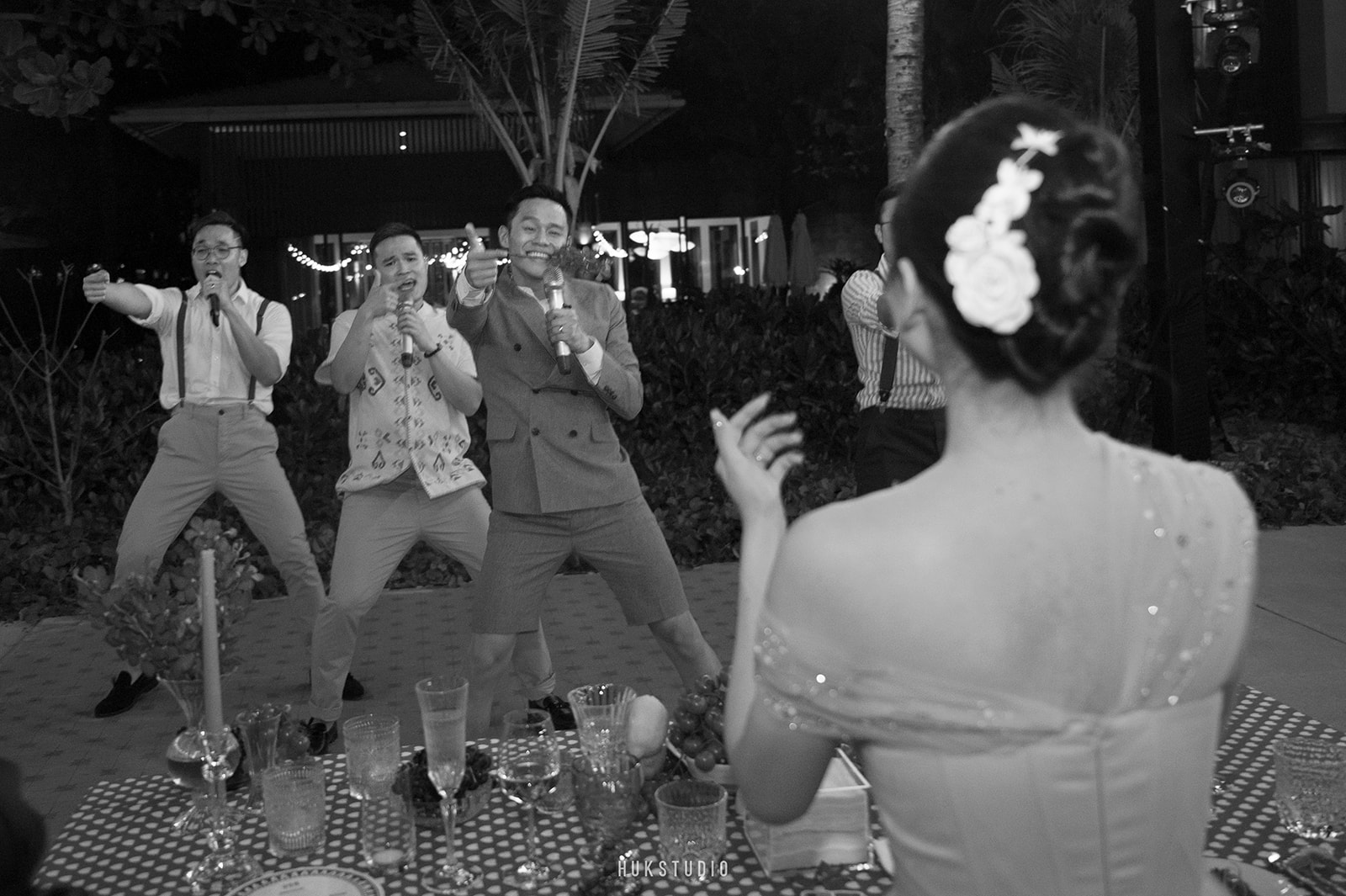 There is still so much more to talk about this amazing wedding. To have a closer look on it, check our recap reel.
Check out our blog if you are looking for an ideal location for a destination wedding in Vietnam.