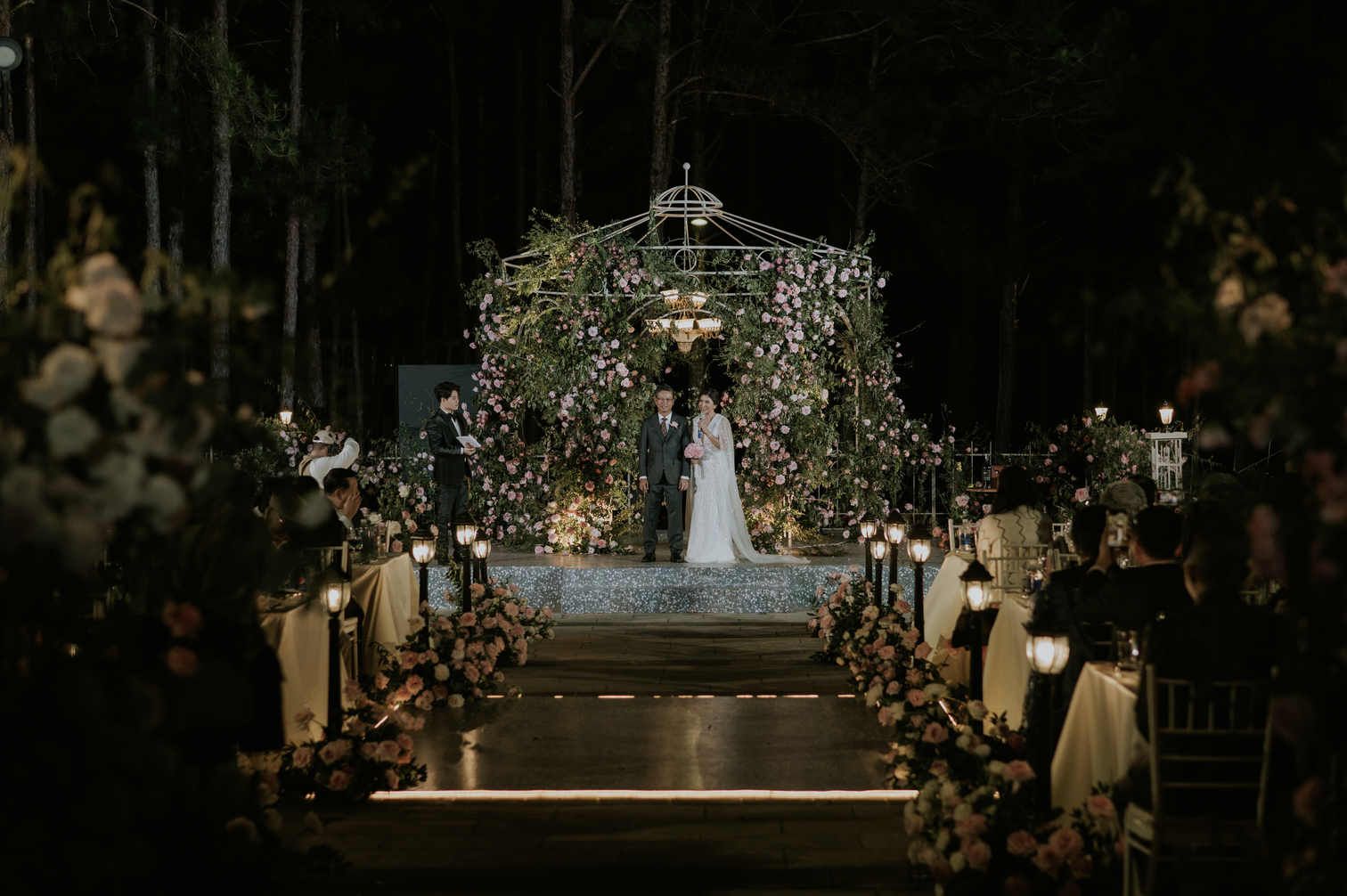 We had the precious opportunity to make the 30th wedding anniversary for Mr. Hieu & Mrs. Thach – the living proof of everlasting love. And where would be more of an ideal location for this special milestone than Da Lat, the town of love?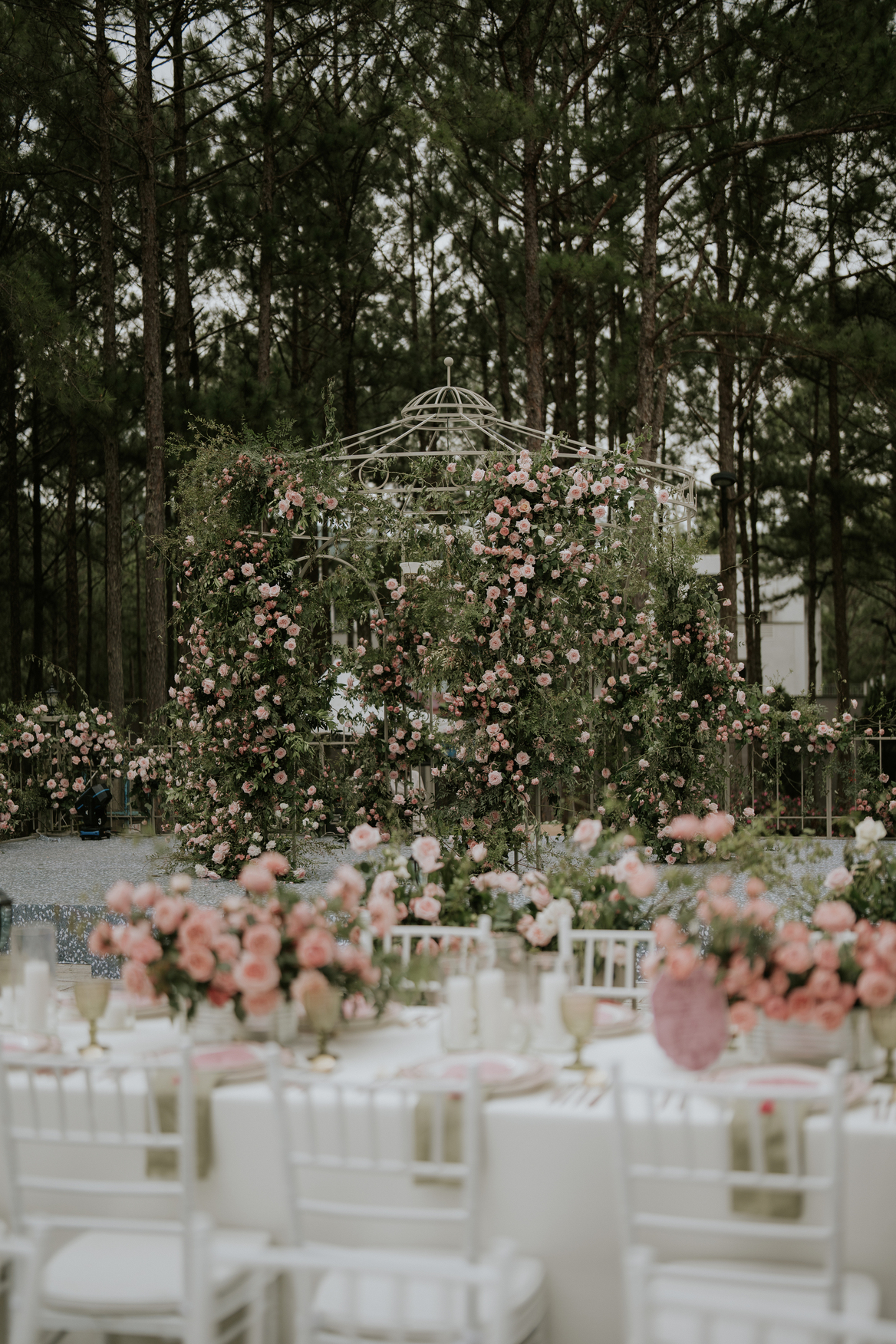 Garden Roses
For their 30th anniversary, there was no more suitable theme than garden rose – the symbol of romantic and tenacious love. Their thorns valiantly rises just like how Mr. Hieu and Mrs. Thach overcome the ups and downs together throughout their 30-year journey.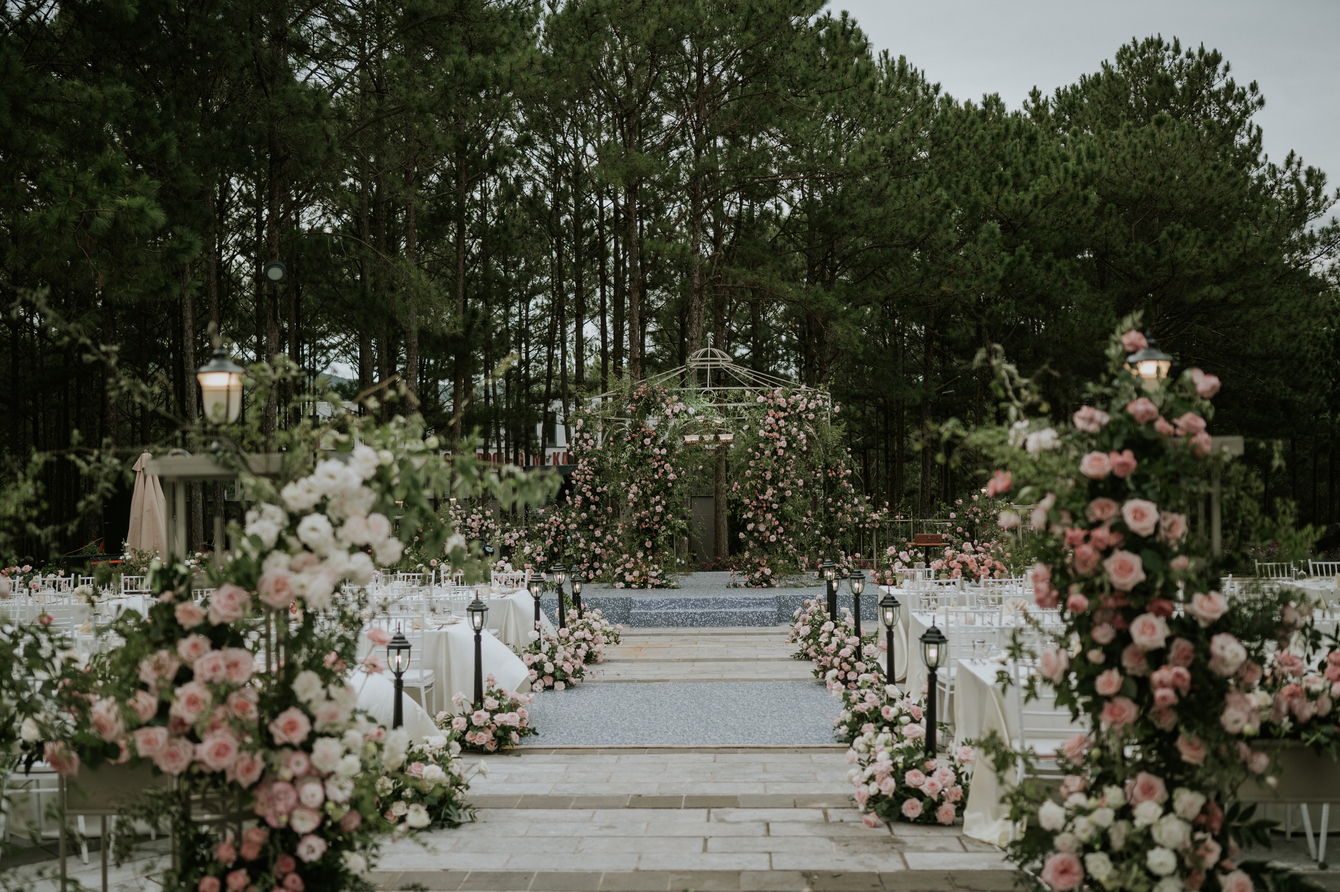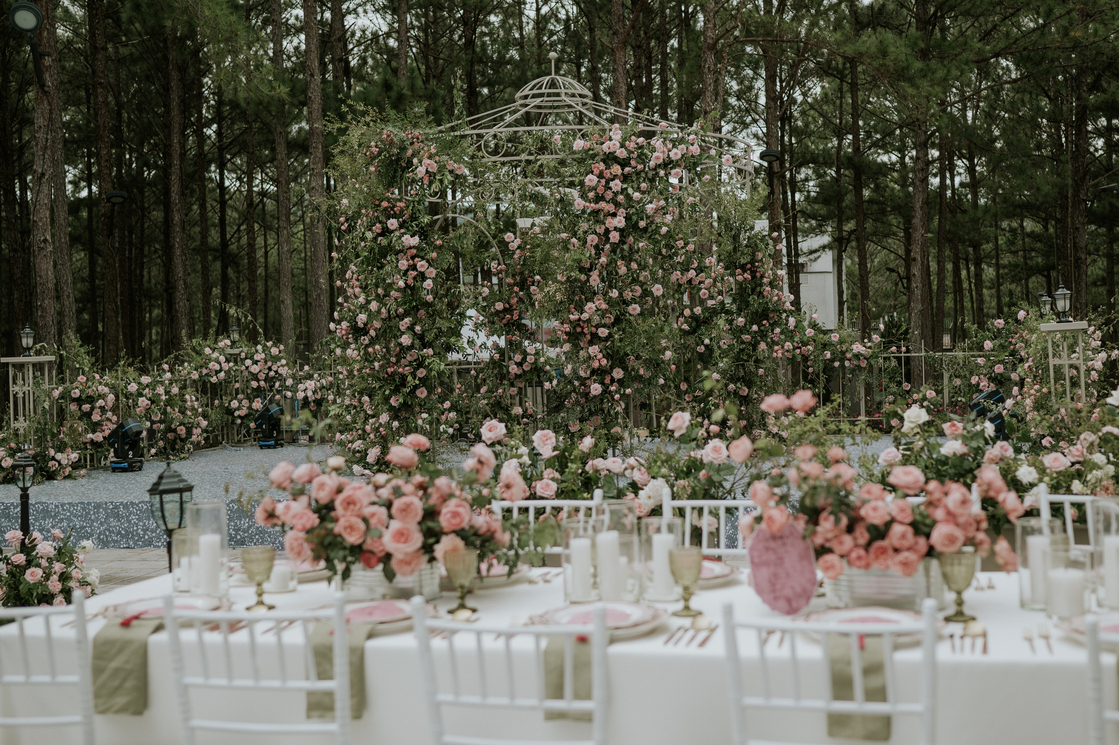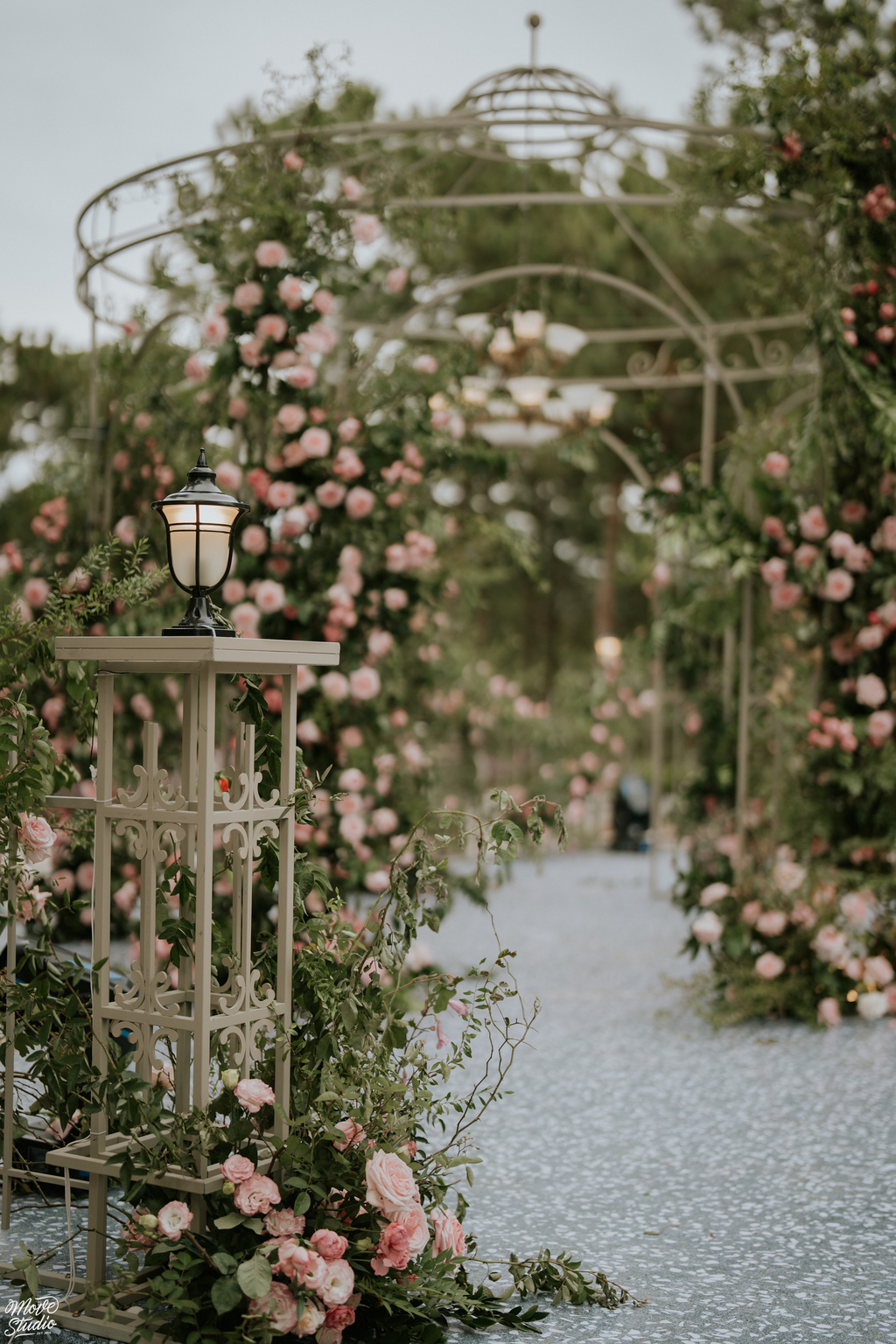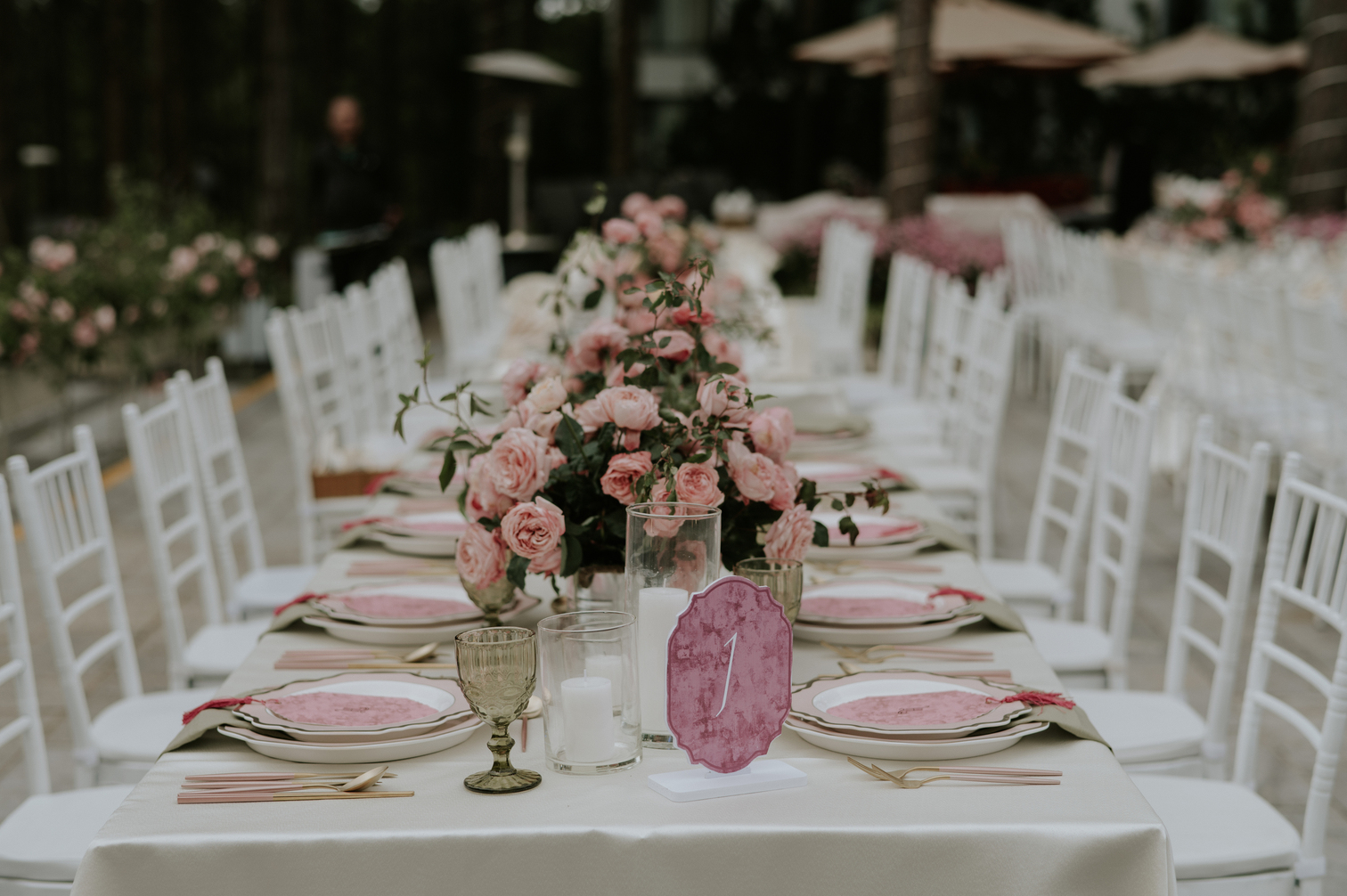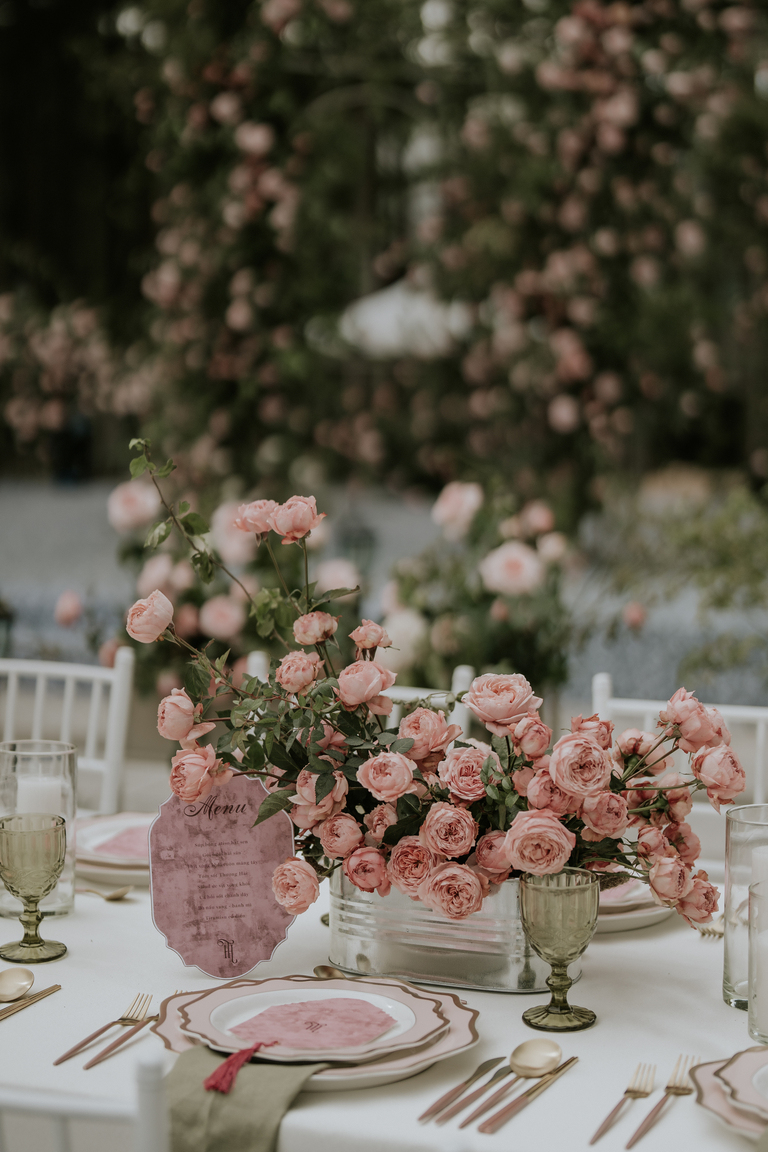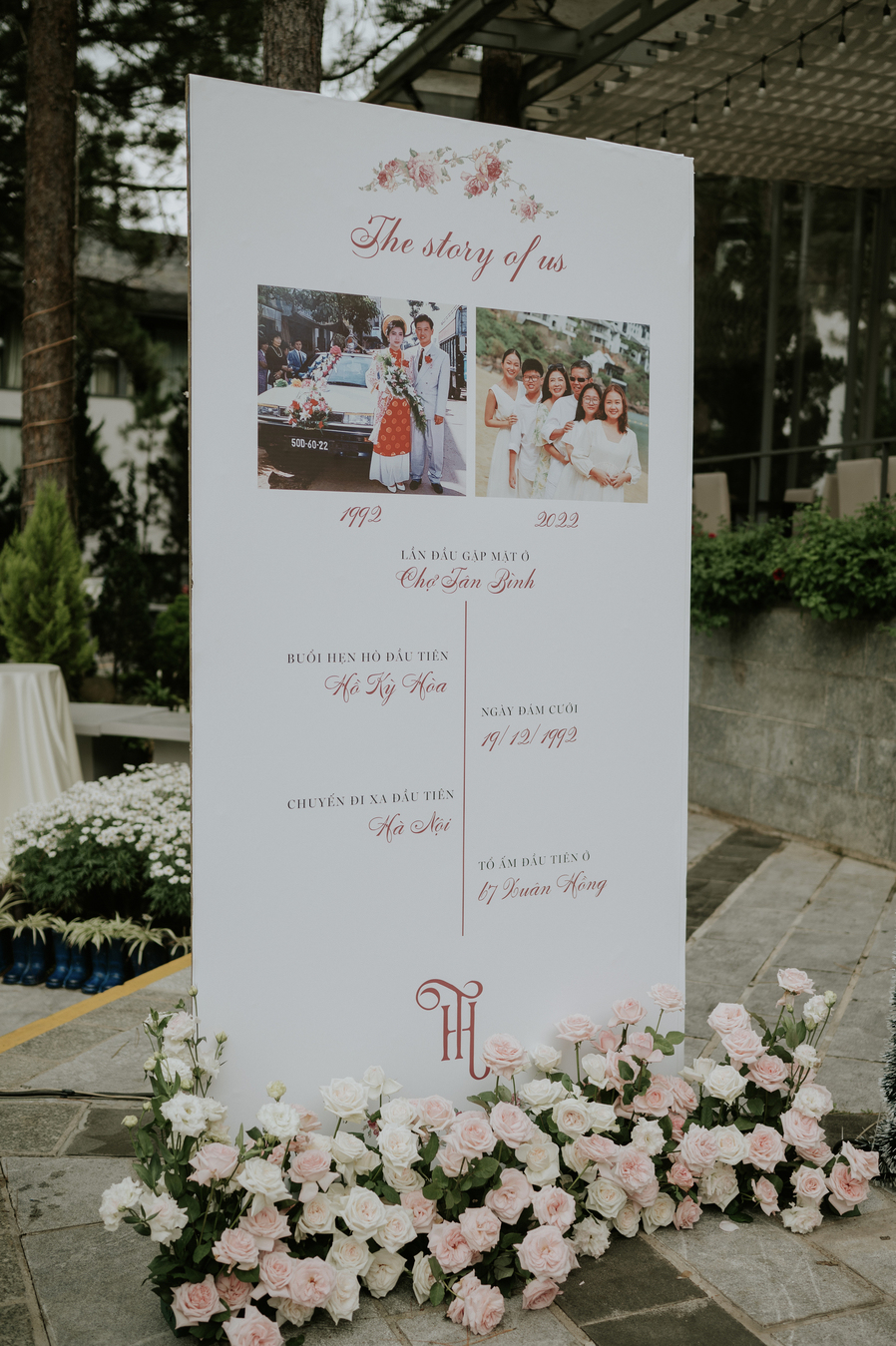 "30 years from now, will we still love each other like this?" – certainly, many couples have asked themselves this questions. We often say time is love's biggest adversity, but it can also be a cradle for love to flourish. Having seen Mr. Hieu and Mrs. Thach, we do believe that eternal love exists!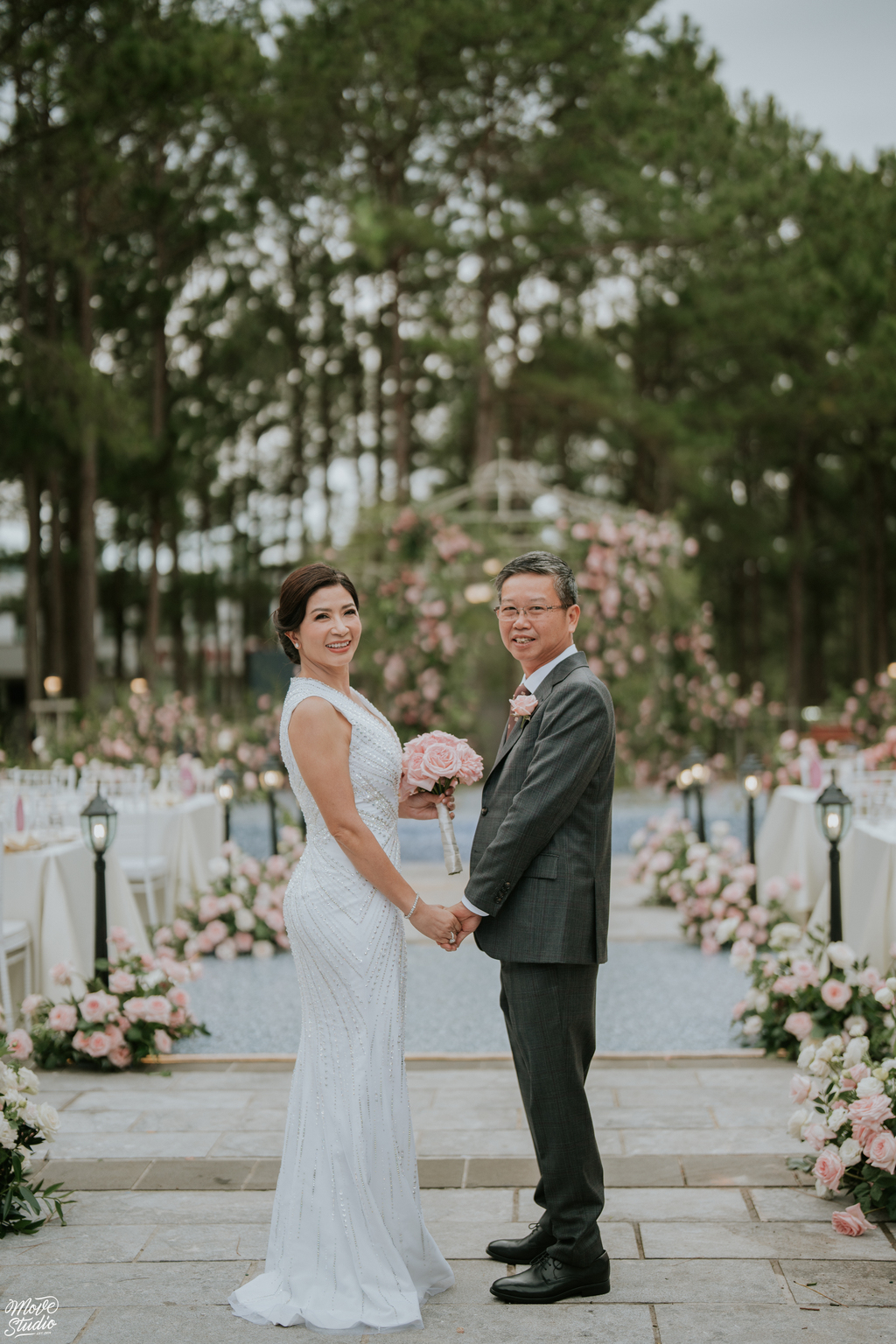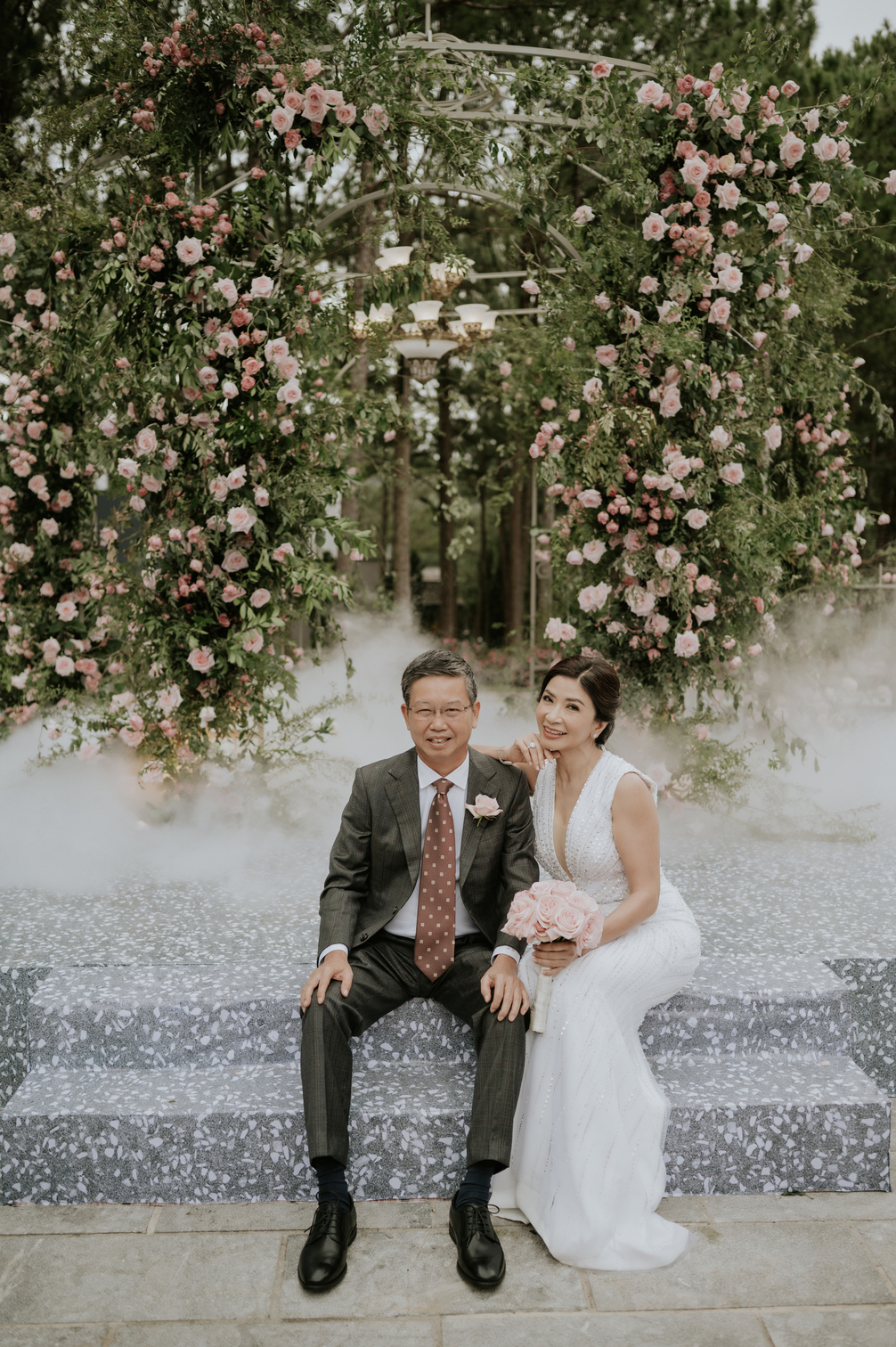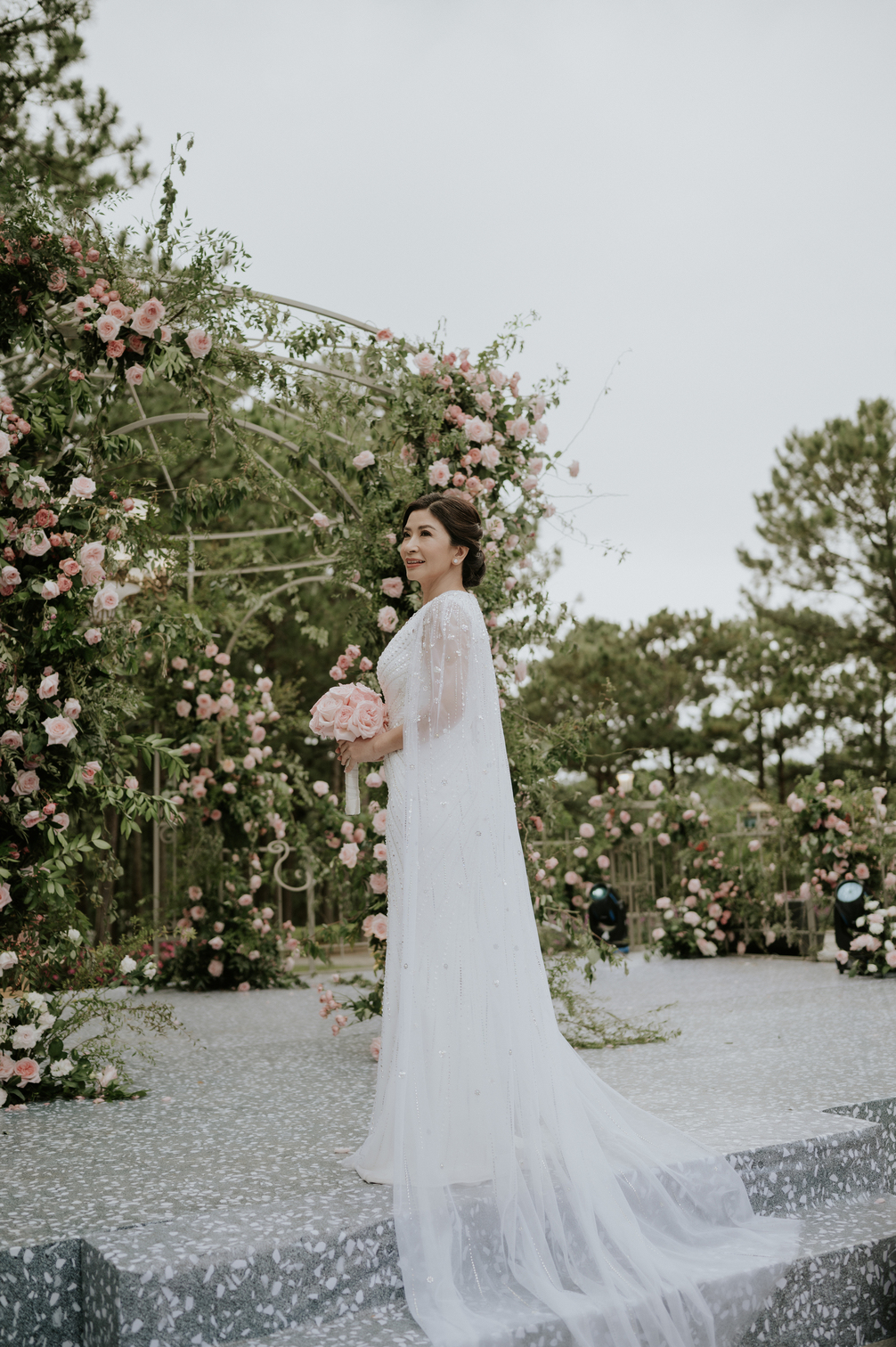 The chilly weather of Da Lat in December was warmed by the love that still burns after 3 decades. Besides the romantic garden of roses, we implemented dazzling lights and 90s Saigon music to turn back the clock and help them relive of their youthful days in a magical night.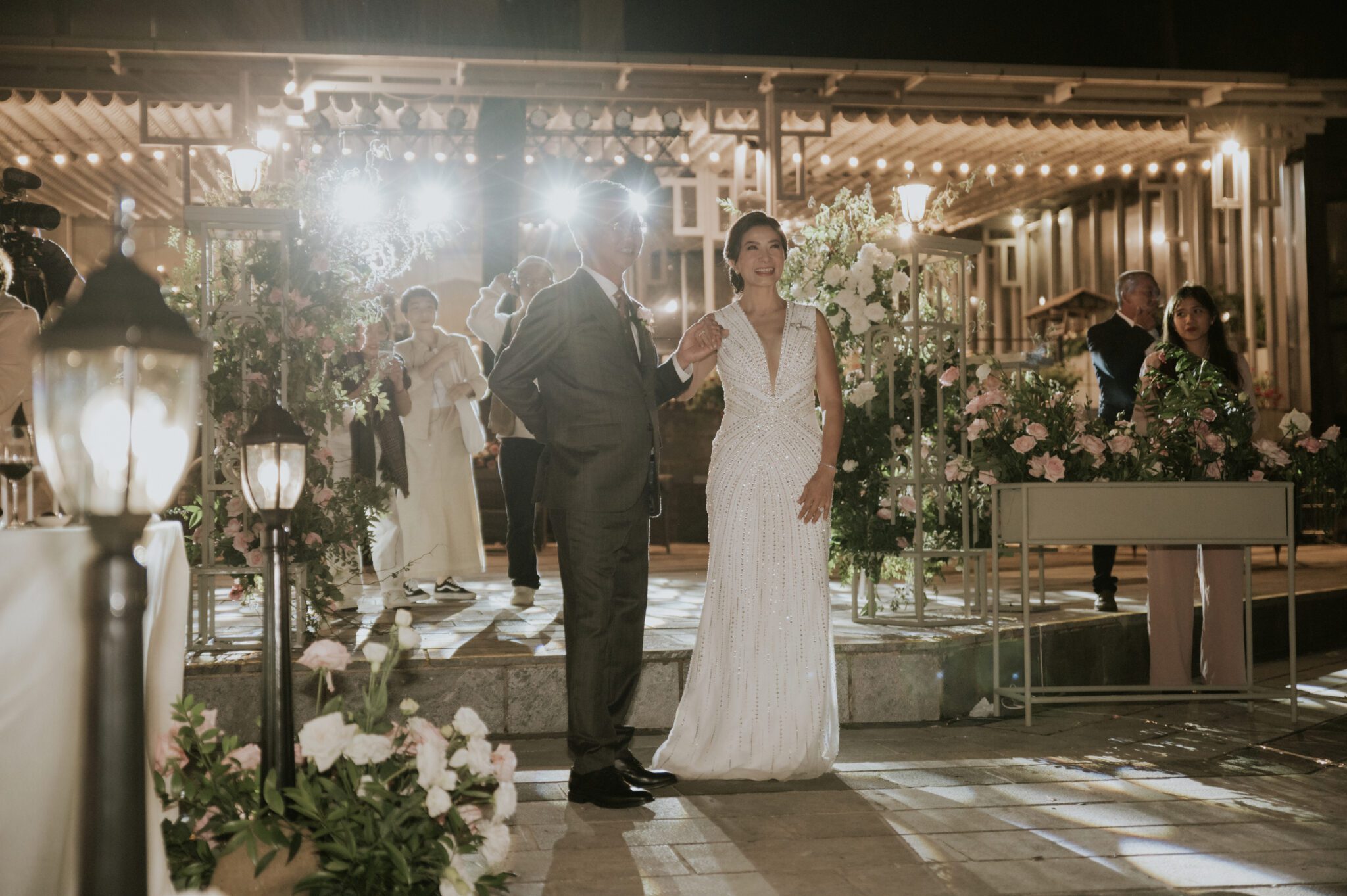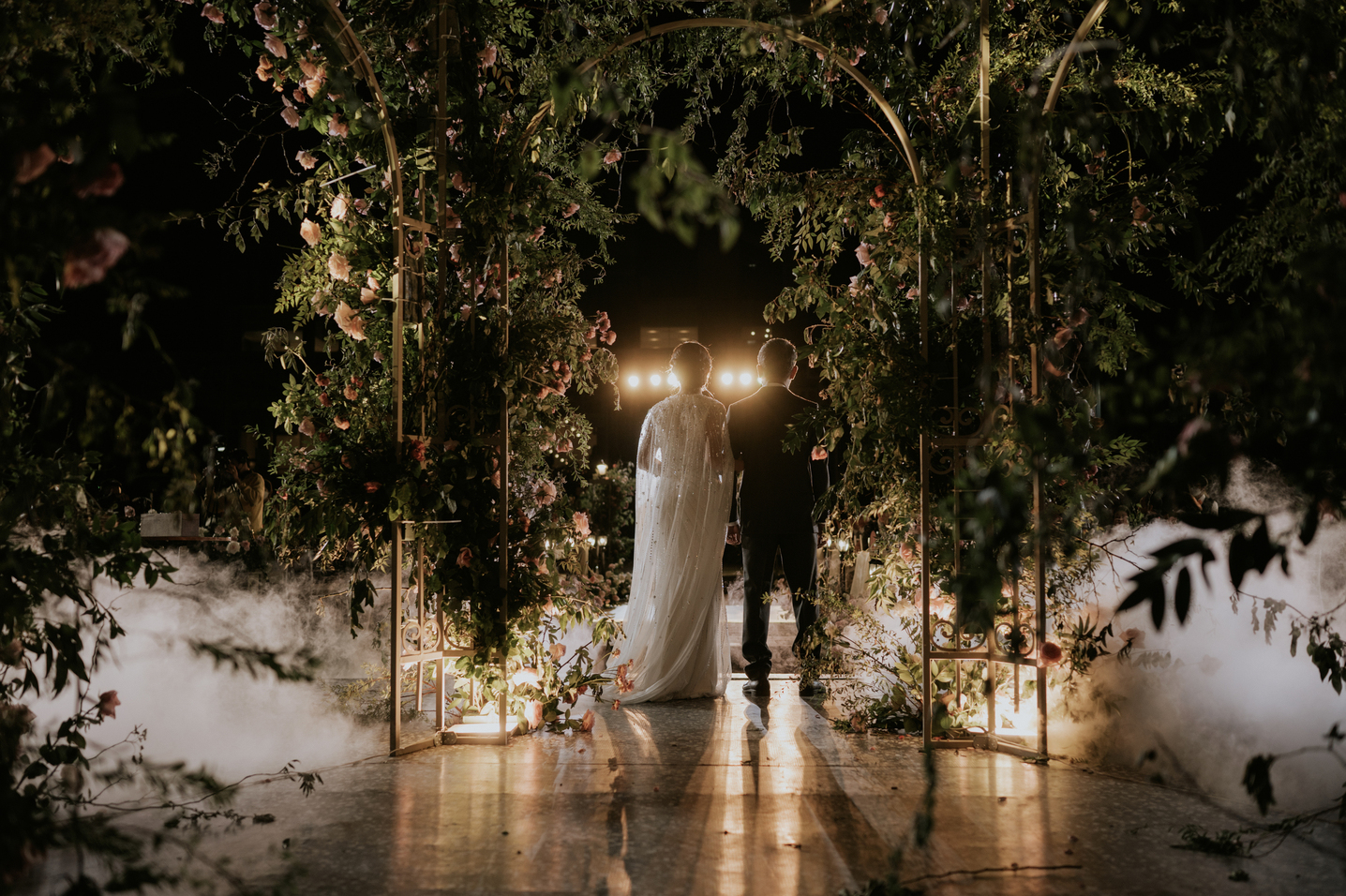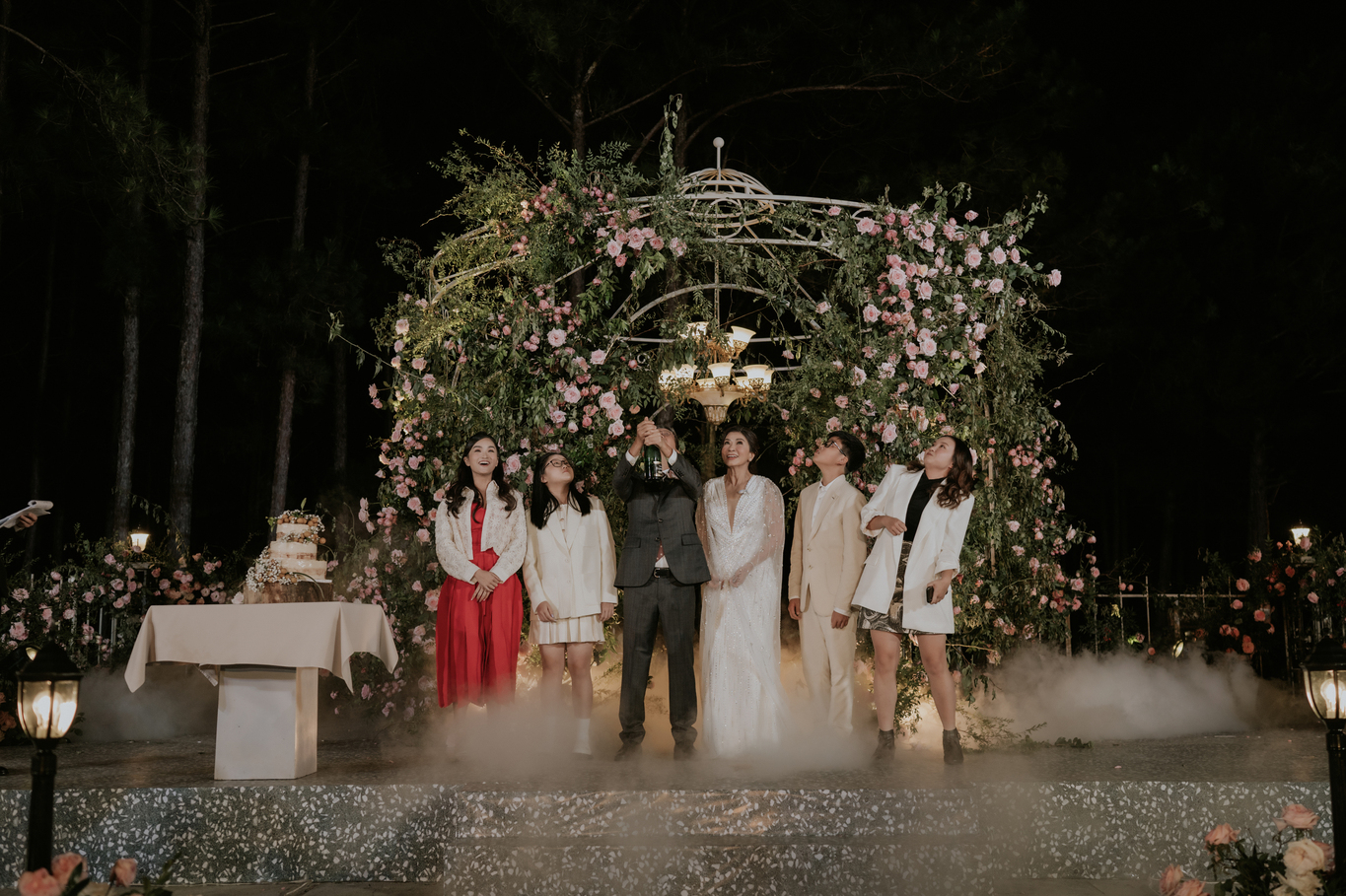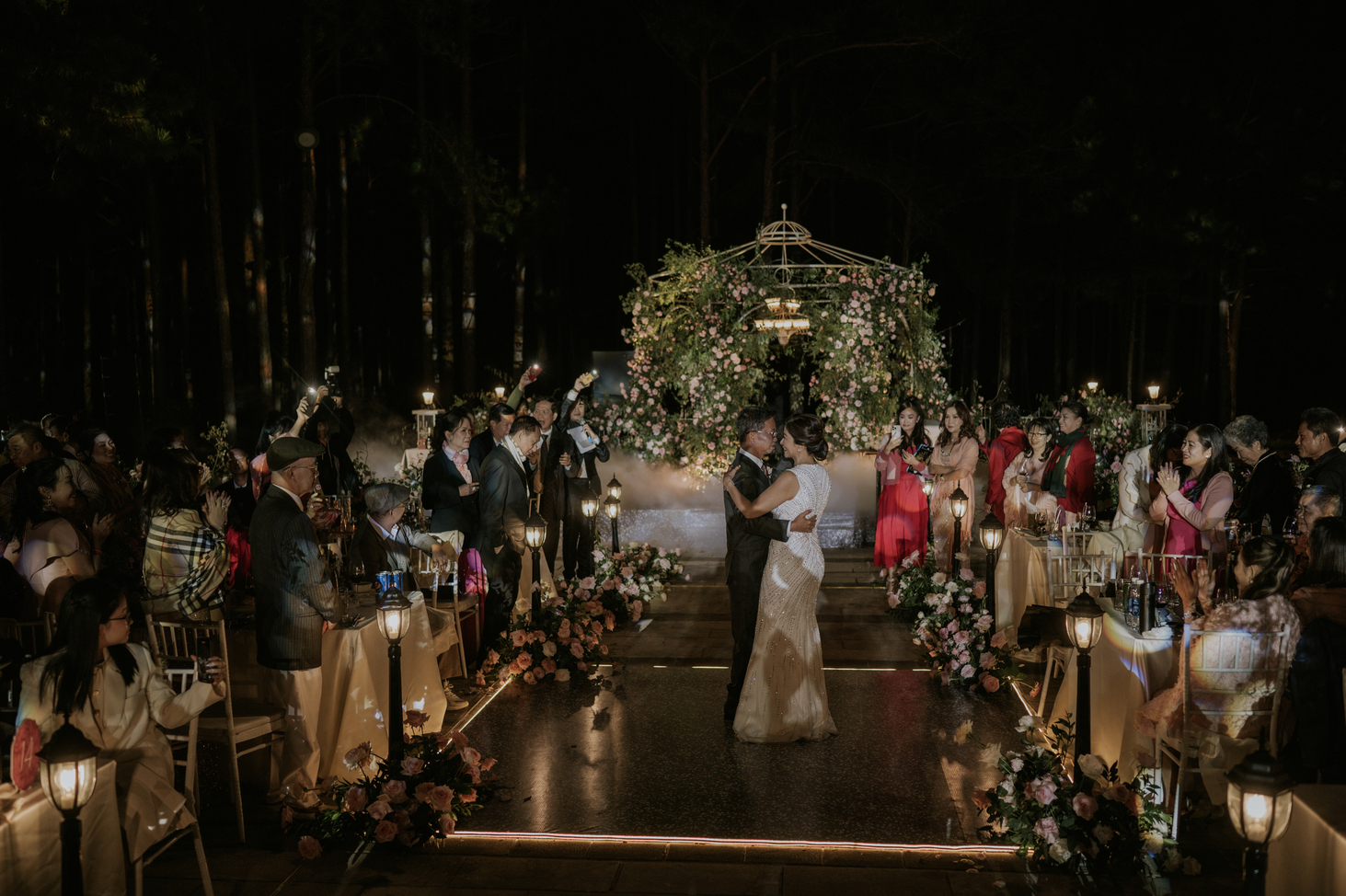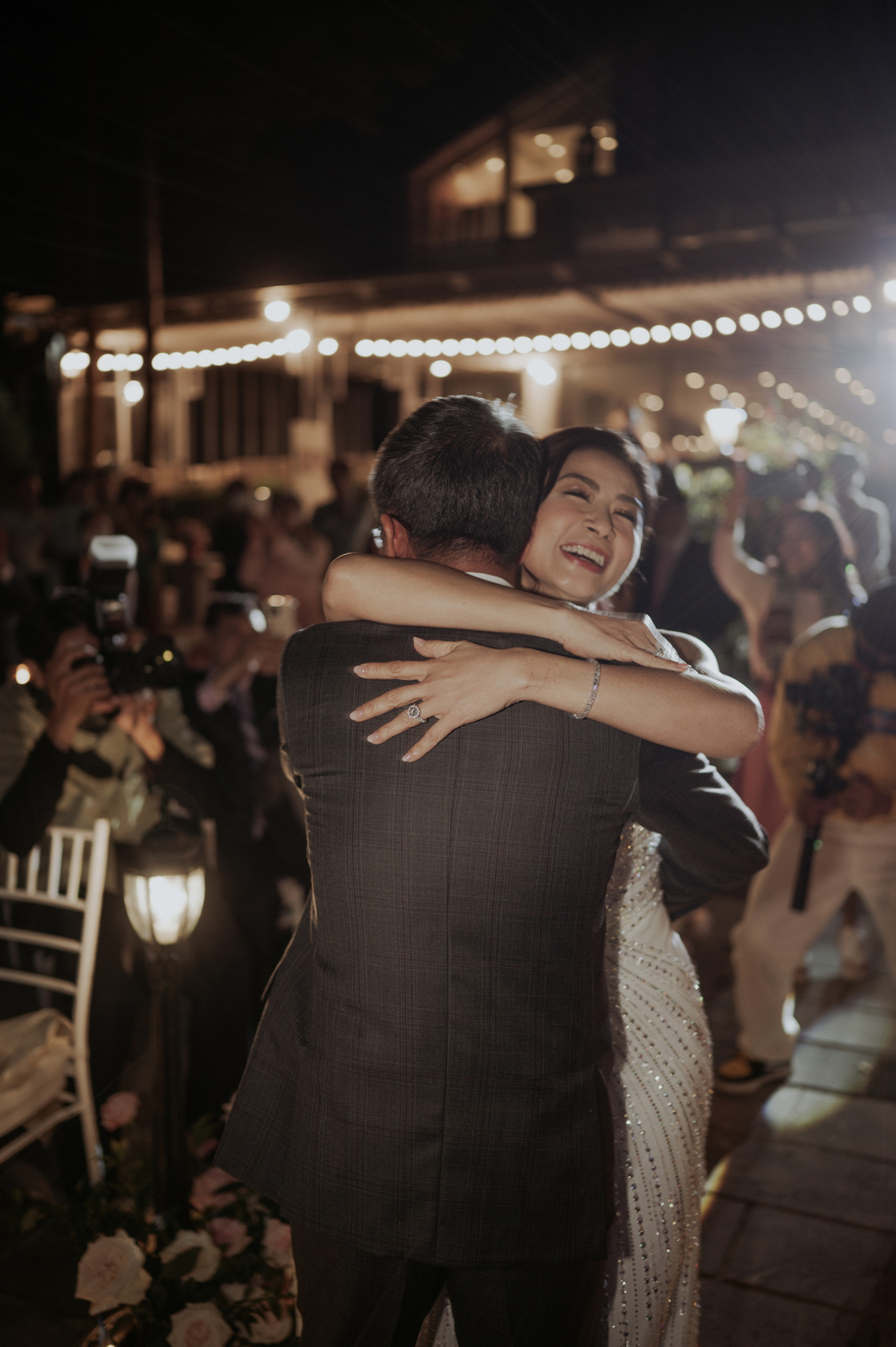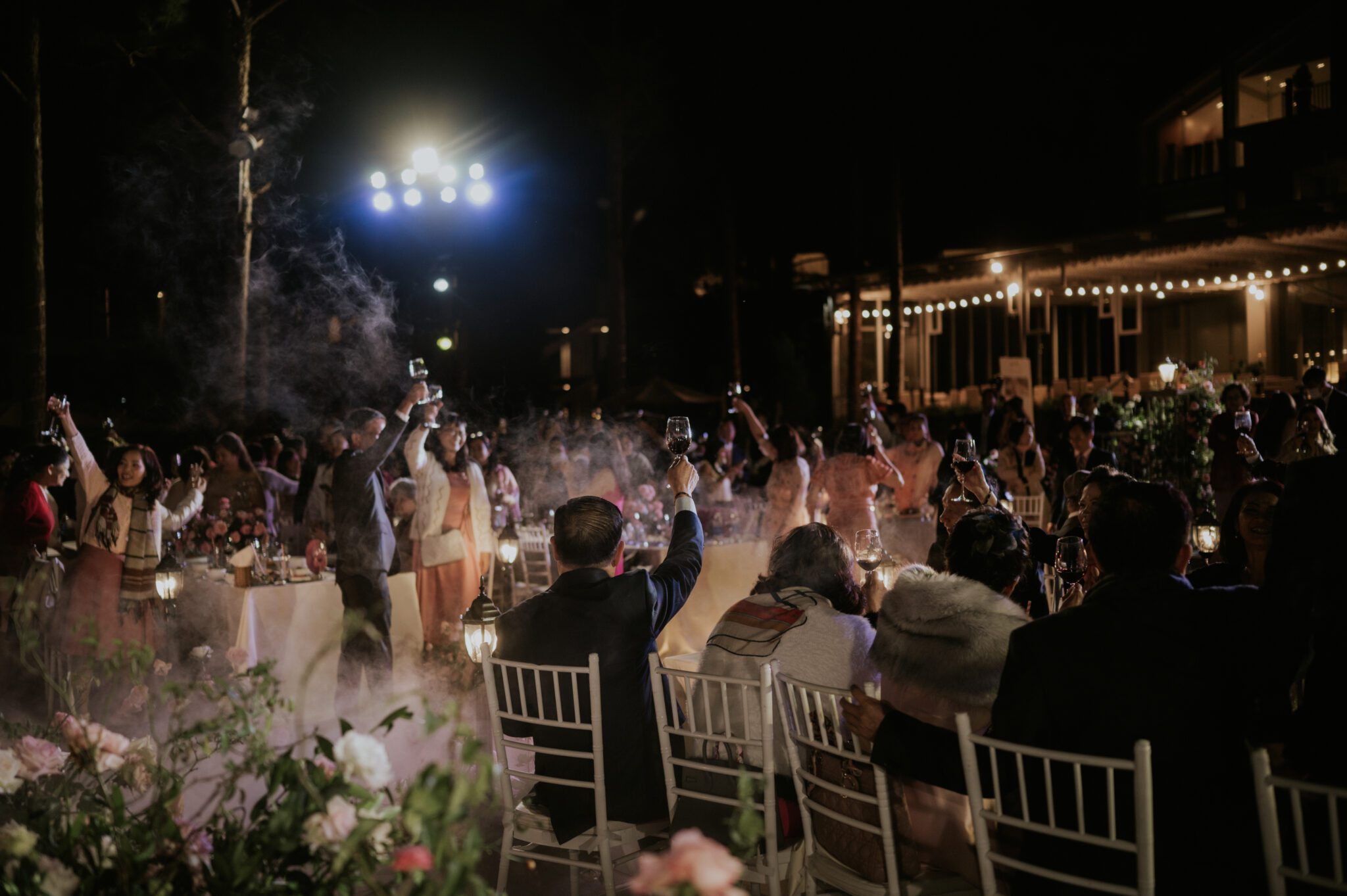 30 years through thick and thin, the love of Mr. Hieu and Mrs. Thach has flourished into a beautiful garden of roses. This anniversary was a once-in-a-lifetime event for them to reunite with their whole family and lifelong friends, reflecting on the the beginning of the road when the first seed of this rose garden was planted.