So – your prince charming popped the question, you said "Yes", and now everybody can spot that little rock sparkling on your finger? Allow yourself to enjoy that memory for a while, but don't forget that you should start thinking about the year ahead when you would spend time, effort and emotions to plan for that magical moment: your wedding!
As an experienced wedding planner who have gone through this journey with many ladies from the day she was engaged – until the day she put on her beautiful wedding gown, we recommend these 10 important things you should start thinking about:
1. Decide place and time
This undoubtedly should be the first thing to be done. The first question everyone will ask you after they know you're getting married is "when" and "where". If it's still more than a year to your big day, you only have to choose the city and the season you love for now. However, if your wedding is less than 1 year, you should have a clear mind about where and when exactly it's going to be.
For most Vietnamese brides, the date is not really her choice but her parents. But still, the choice of place should be yours.
2. Decide on wedding theme
The theme dominates every little thing in a wedding including rings, colour, wedding gown, flower decoration, table setting and even invitation. Therefore, in order to avoid wasting time and money, the theme should be defined before any preparation is done.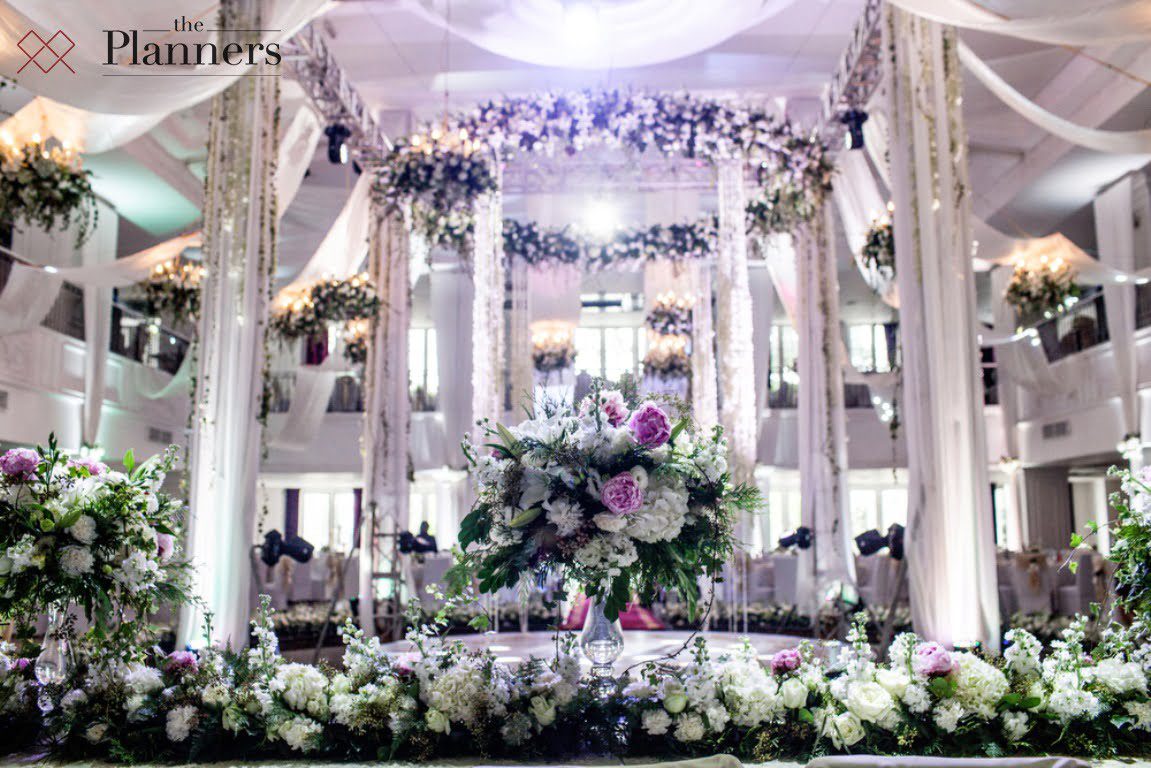 3. Define budget
Budget, in most cases, is the big problem facing the idea of a dream wedding. Before getting down to business, every bride should have a clear budget and better, we advice our brides-to-be have a budget plan in which clearly states budget for each category of her wedding. This could help the bride avoiding over-spending on wedding gown and also ease the work of the wedding planner
4. Build up a beauty plan
All brides want to be the most beautiful herself in her big day. This might includes loosing or gaining weight, lengthen or shorten hair, etc. Our advice is not to wait till the day has come to scream out that you need a beauty plan, make it way in advance and follow it strictly. Because the last thing on earth we like to see is a bride who is not happy about her-self on her own wedding.
5. Save the dress
Finding the perfect wedding gown somehow is just as hard as finding the perfect guy, it takes time. Hence, as soon as you found your dress, or even just the picture of it, save it immediately. And believe us, it'll help!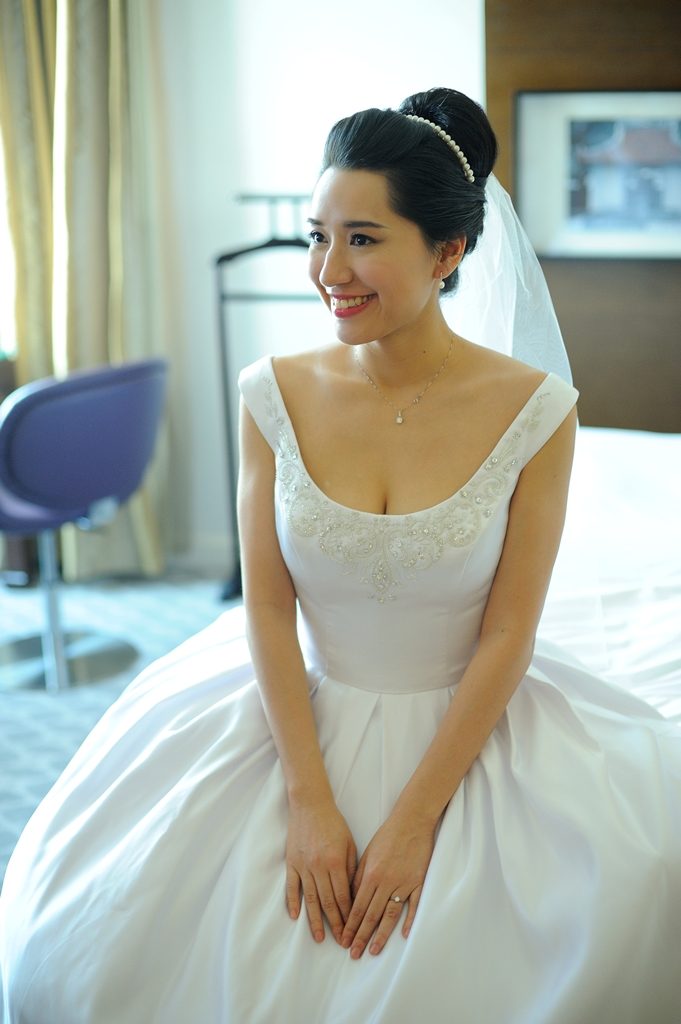 6. Start an inspiration board
What's an inspiration board? It could be a board, a note, a whatever which can hold all the ideas that inspire you, all the little things that you love and like to have in your big day.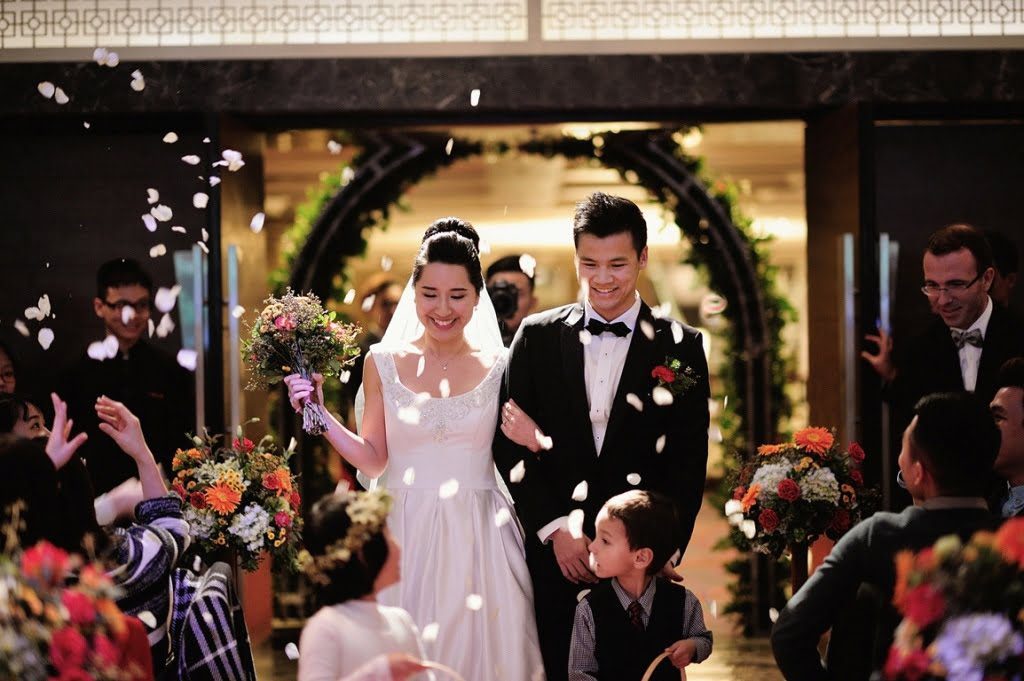 7. Decide the size of the wedding
Think carefully about the number of guest you would like to invite to your wedding. One of many common mistakes which every bride could make is to invite all the people that you've been to their weddings. It really isn't necessary. Our advice is to invite only the people that you can't bare them missing the happiest moment of your life.
For Vietnamese bride, we know it's sometimes an impossible task for you to choose your own guest list because your parents want to invite all the people they know. Our advice is to have 2 different parties, 1 for your parents and 1 for yourself. At the end of the day, no one want to fight with our beloved parents just because of the guest-list.
8. Start your guest list
After deciding the size of your wedding, you should define your guest list. Don't finalise it yet, because you might miss someone really important. However, start the guest list early makes the preparation easier, especially for destination weddings.
9. Announce your wedding
After having an overview about your big day, what're you waiting for now but announcing it. It's a happy celebration and everyone should know.
10. Find a wedding planner
No bride should worry too much about preparation for her very day. Leave all the hard work to a professional. Hiring a wedding planner seems pricey somehow but believe us, it worth all the way. A good planner can make your day unique, tasteful, worry-free, meaningful and yours.
A good planner not only can make your wedding day unique and meaningful, but she or he can also turn the whole planning process into a stress & worry-free, an enjoyable time for you. If you're considering having a wedding in Vietnam, let us – The Planners – be your partner throughout this planning journey. We would love to know your thoughts and help you make your dream-wedding come true.
If you have any question about wedding planning, please do no hestitate to write us today info@theplannersvn.com or call us +84 968 344 735