1. How long should we prepare for a destination wedding?
This depends a lot on the scale of the wedding , however, we always recommend couples to plan the wedding at least 6 months before the wedding. Unlike planning a local wedding, planning a destination wedding requires a lot of works and every single detail should be listed and prepared carefully. You cant take a flight back to your home or to the city just to pick up your shoes or the rings, right? Besides, you wouldn't want to push yourself under pressure to prepare everything in just a short amount of time. So the more time that you have, the less stressful you are.
2. Should we pay for our guests' travel expenses and accommodation?
It is not necessary that you pay for their travel. But you can ask your wedding planner to help them in finding airline discounts and some villas for big group to save money,…
3. What should we pay for at a destination wedding?
You should pay for all the events or activities that you invite your guests to such as: welcome dinner, reception dinner,… If your wedding ceremony is held at a venue outside the resorts where the guests need to travel there by car or bus, you should pay for this transportation. Since the guests are not familiar with the place, they may get lost.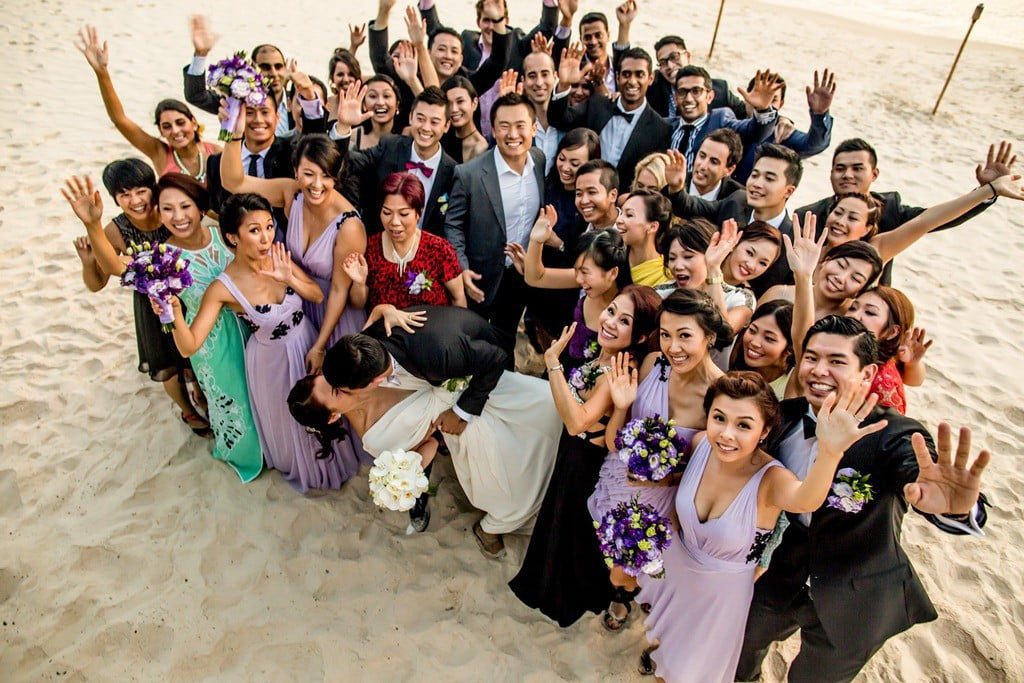 4. When should we send save- the- dates and invitations?
You should inform the guest about the wedding as soon as possible so that they can save money and arrange their working schedule for the trip and get the best travel deals ( airline tickets and rooms). Ideally, you should send out save- the- dates 6 – 9 months in advance and formal invitation should be sent 2 – 3 months before the wedding.
5. Should we inform the guests some information about the venue and the wedding before the trip?
Yes, of course. If possible, you should inform them some of the basic information about the place such as: the weather, the foods or any side notes on the venue and activities at the wedding. This would be appreciated much as they can be wel-prepared for the trip ( clothes, medicine, transportation,…)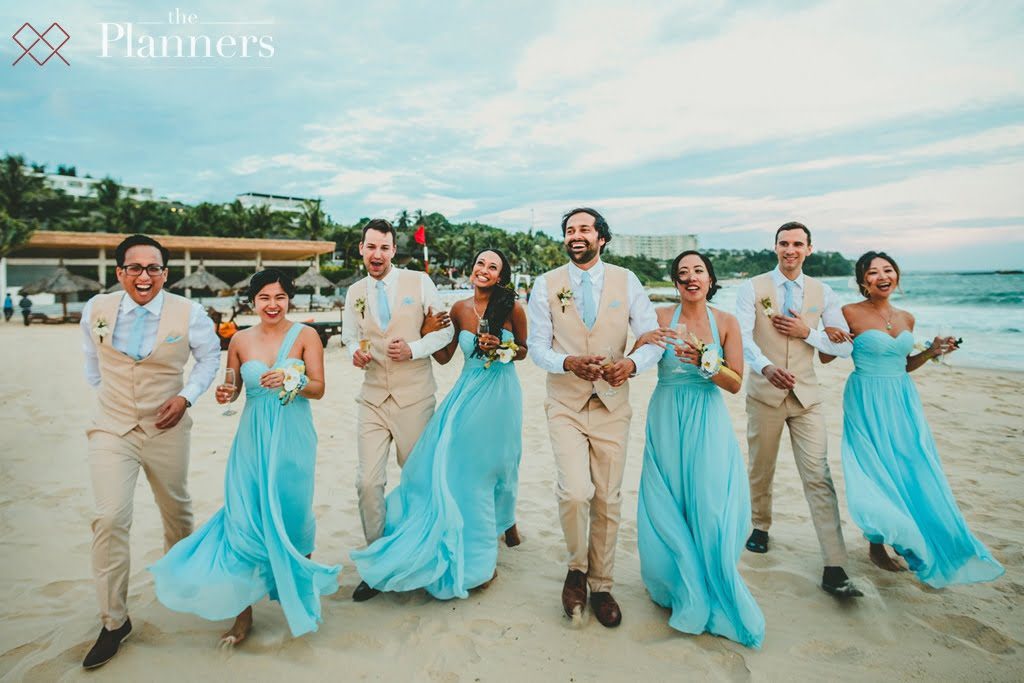 6. Who should we invite to the destination wedding?
You should invite anyone that you would love to see them at your wedding and those are willing to travel to a long way to attend your wedding. The guests list should consist of your family and close friends. When it comes to destination wedding, most people will understand if they don't get invited to the wedding.
7. How should I handle the guests?
It is necessary that you should keep the guests updated about your wedding. You can create a group on facebook and invite all your guests to join the group. There you can update information about the wedding and the guests can discuss and connect with each other till the wedding day. You can ask your bridesmaids and groomsmen to be the leader of each guest group ( or anyone who agrees to take the responsibility) and they will help you connect the guests and keep them updated about the wedding.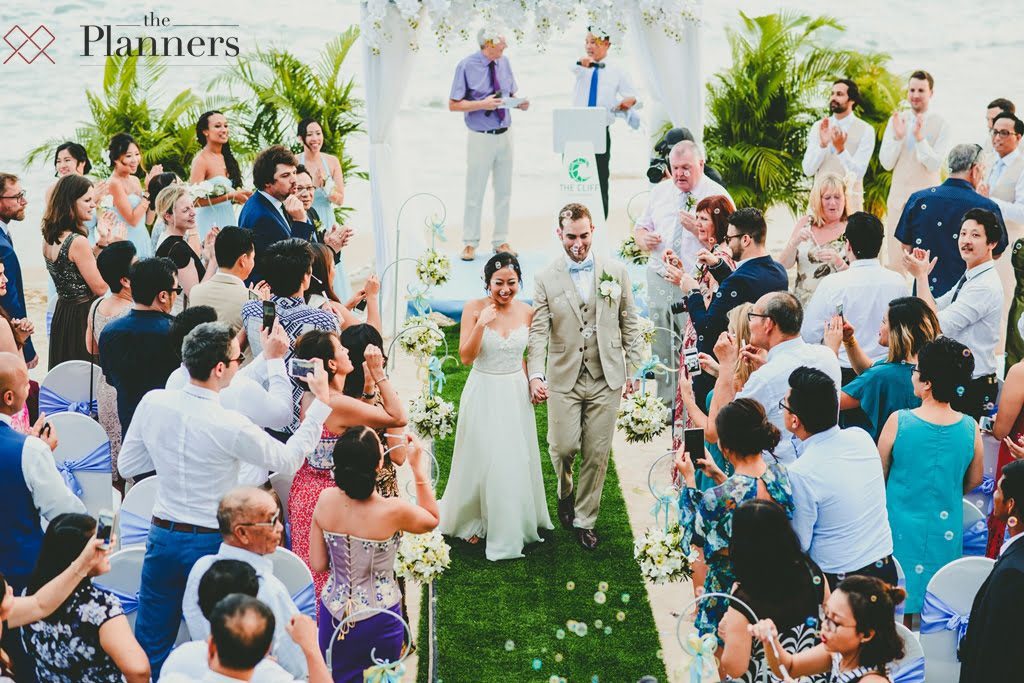 8. Do we have to arrange a welcome dinner or activities to entertain the guests during the trip?
The answer is you don't have to do something special for the guests if your budget is tight. Yes, It would be lovely if you invite them to a welcome dinner or a thank you brunch and give everyone a chance to mingle. However, we all know that holding a destination wedding normally costs more than throwing a local wedding. People will understand and will not be upset if you can do more.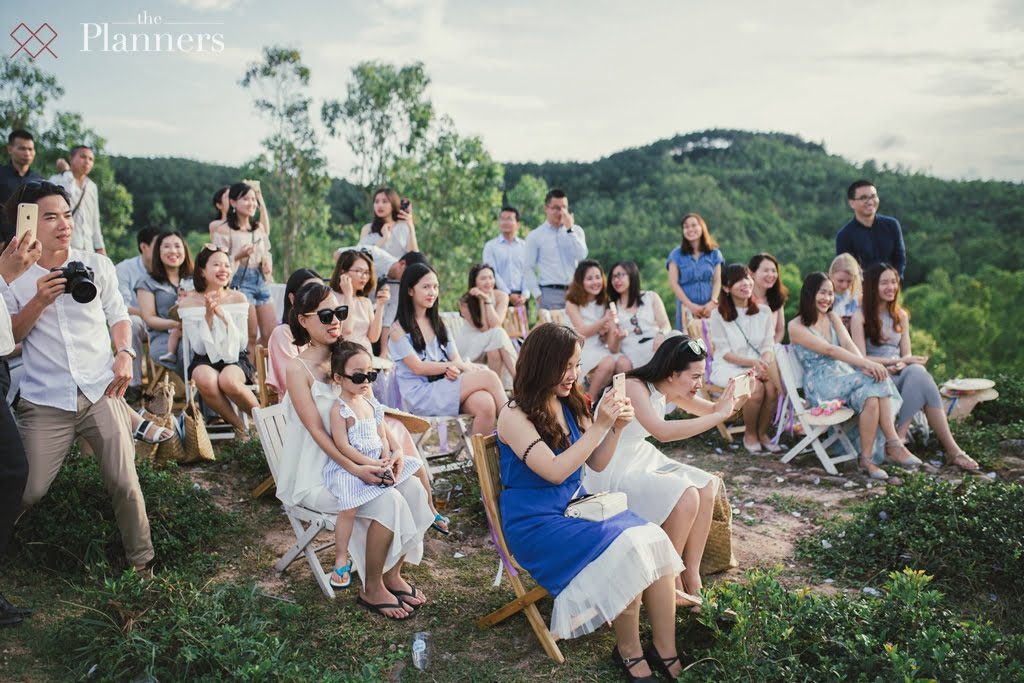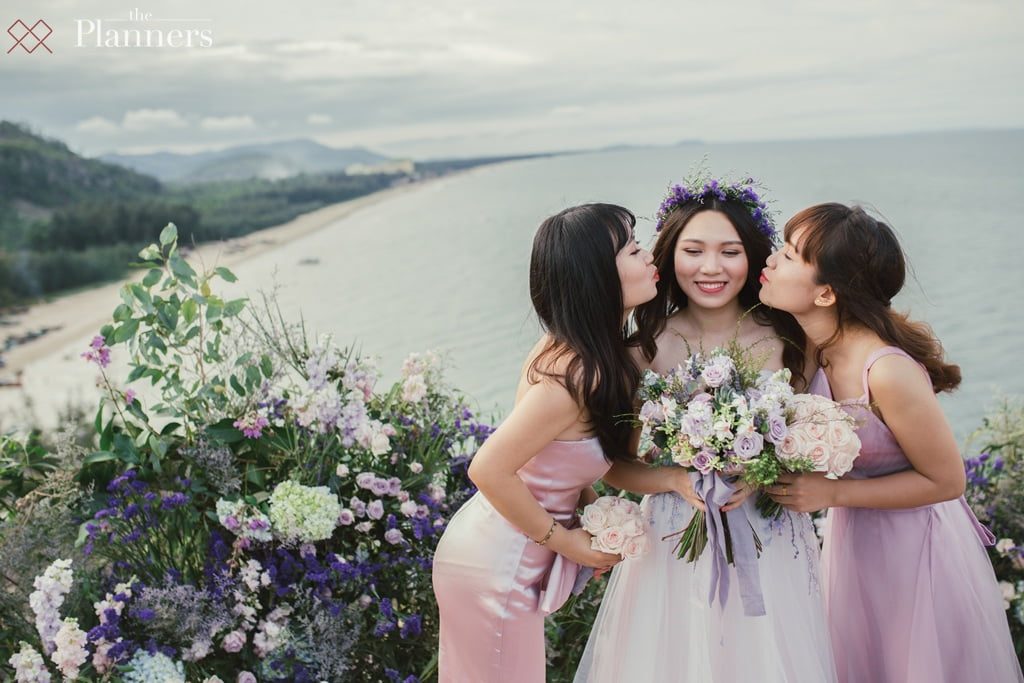 Is there anything that you are not sure about? Contact us via email info@theplannersvn.com or hotline +84 968 344 735 for consultancy and professional assistance in your dream wedding!
Check out our fanpage for more updates https://www.facebook.com/theplannersvn/