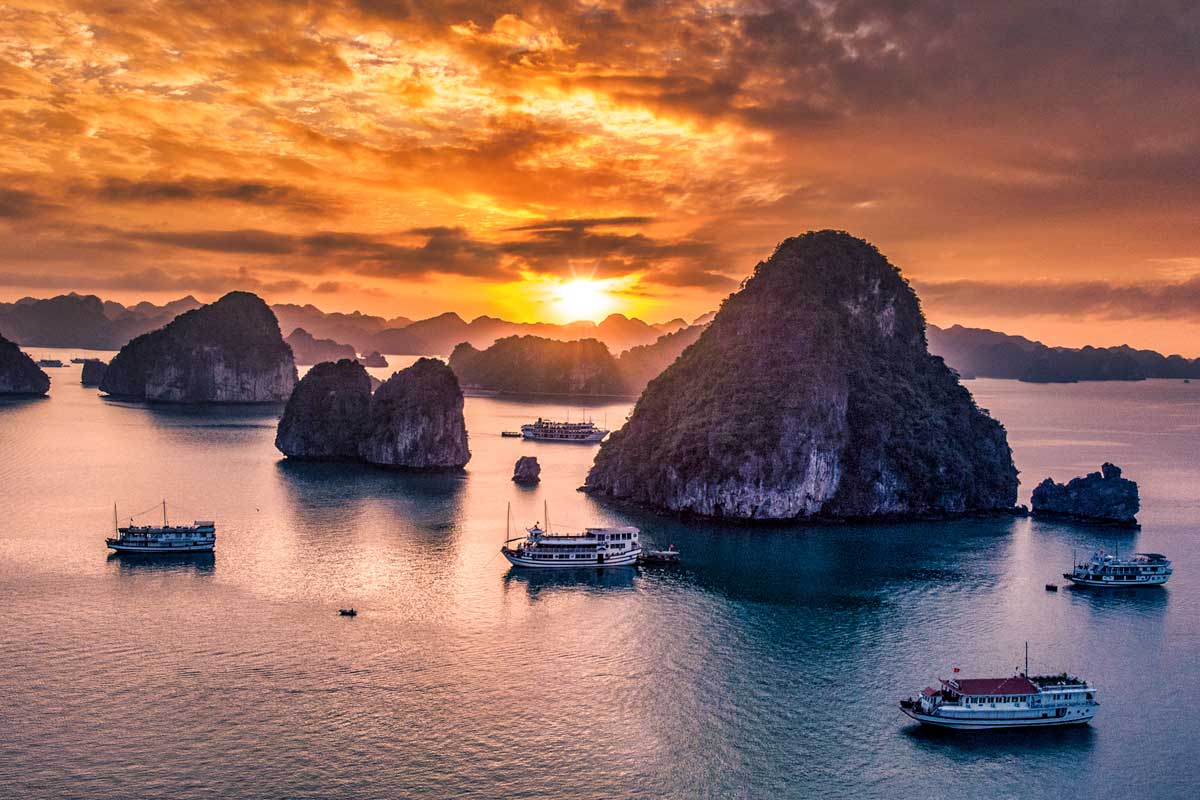 Among various ideal destinations in Vietnam for couples to celebrate their big day such as Danang, Nha Trang, Hoi An,… there is a rising choice to hold romantic and unique weddings – the charming coastal city of Halong. Long been known as the top tourism center of the country, Halong has proven itself as a prominent location for both destination and city weddings with its numerous natural and cultural advantages. A beautiful city with lovely people and breathtaking landscapes, there is no doubt Halong should be at the top of your list for your wedding weekend. Let us walk you through 5 great reasons to hold your wedding in this amazing city!
1. Wonderful natural landscape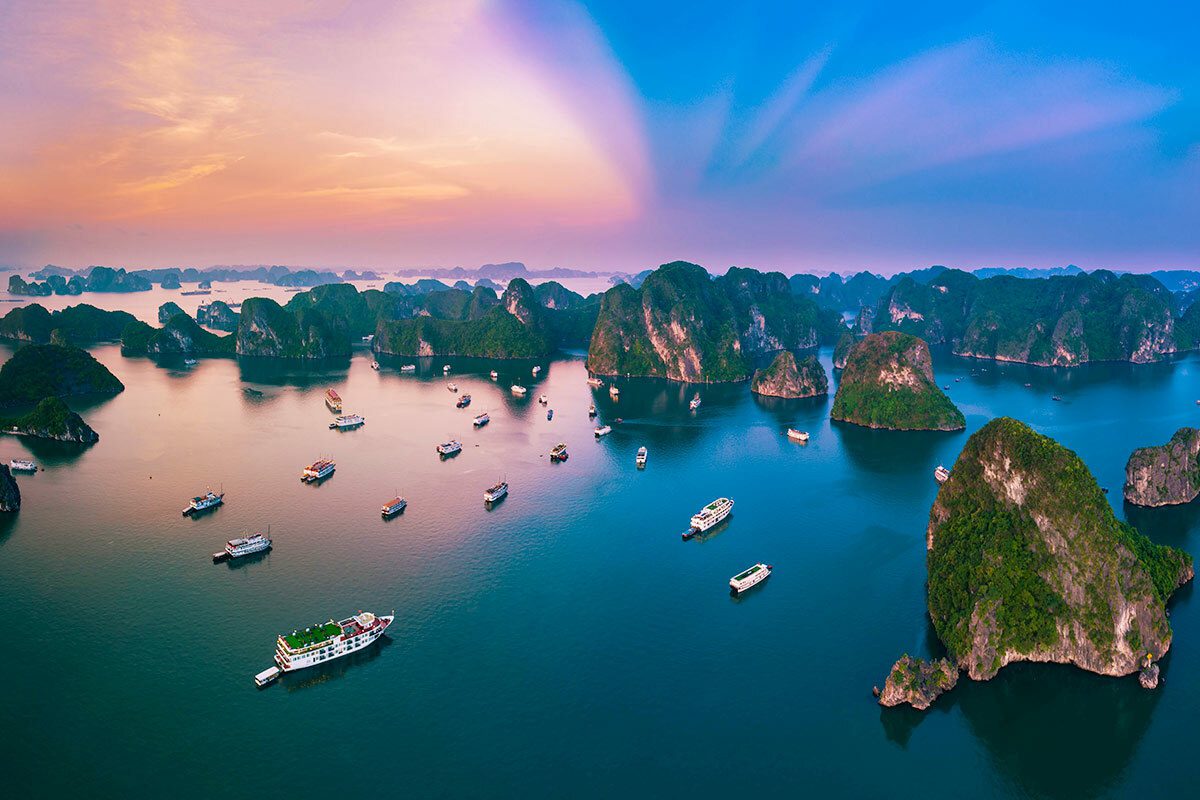 Needless to say, as one of Vietnam's most prestigious and long-time tourism center, Halong possesses what could truly be the most unique natural wonder of the world – Halong Bay. Recognized as a World's Natural Heritage Site by UNESCO, this is the main attraction of Halong City and Quang Ninh Province, giving tourists and couples the oohs and ahhs while they are cruising in its stunning sceneries. Comprising thousands of islands and limestone karsts in all shapes and sizes, the astonishing views of the Bay alone could grab any couple's attention to both hold their wedding and spend the honeymoon weekend here.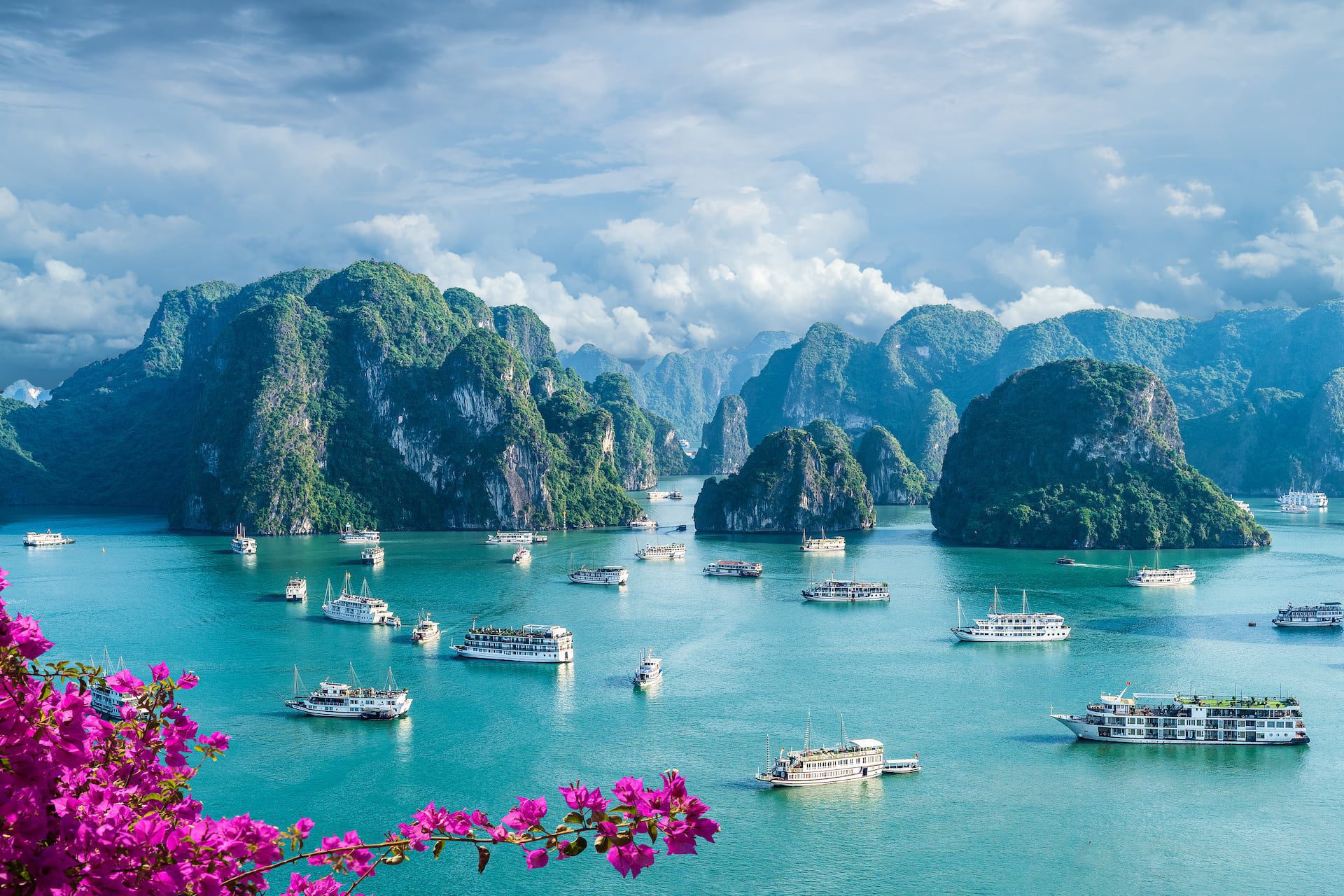 Cat Ba Island, Sung Sot Cave, Monkey Island, Floating Village,… are among the endless must-visit attractions of the Bay with magnificent exotic landscapes. These scenic places will definitely capture your heart!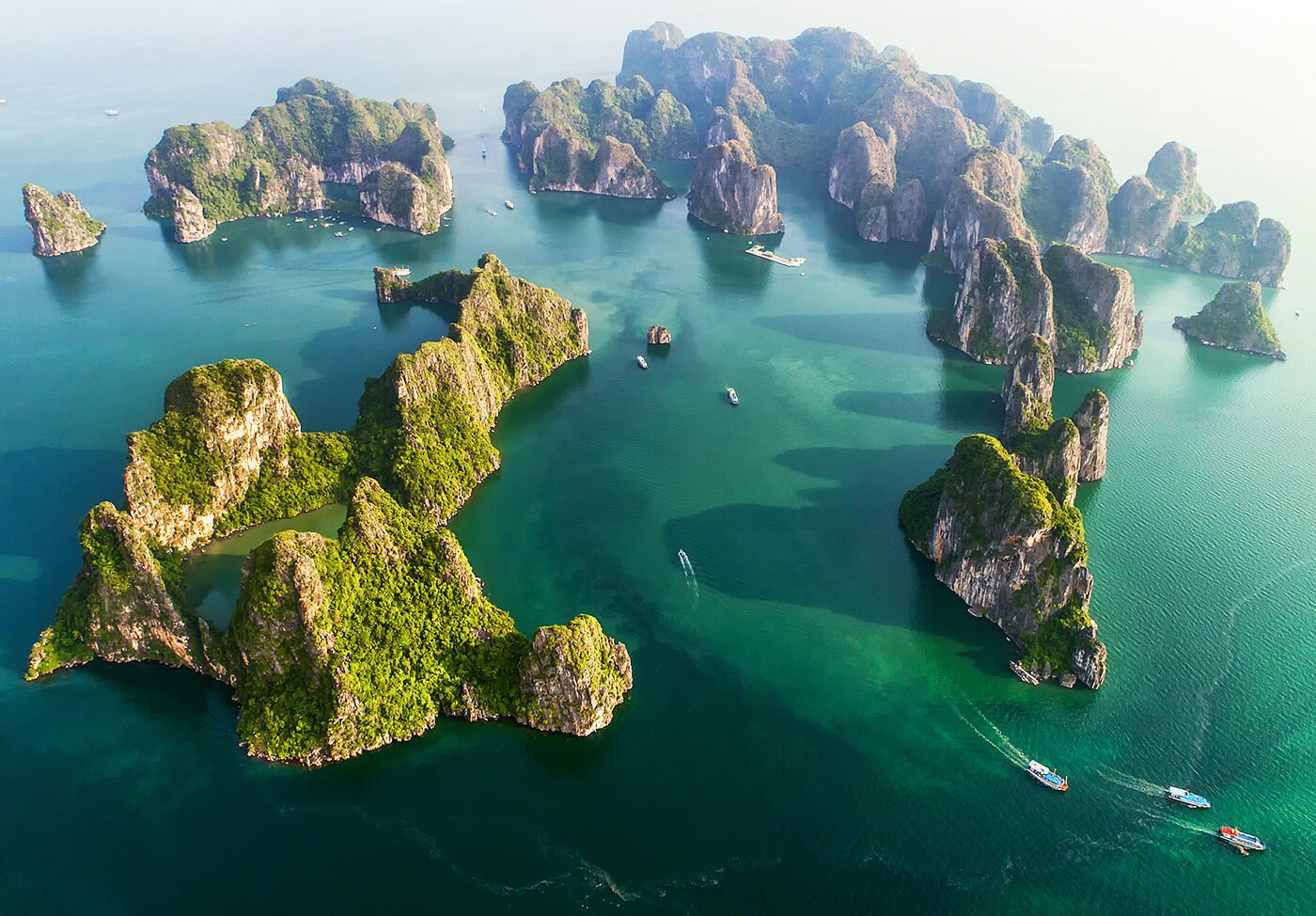 2. Pleasant weather all year round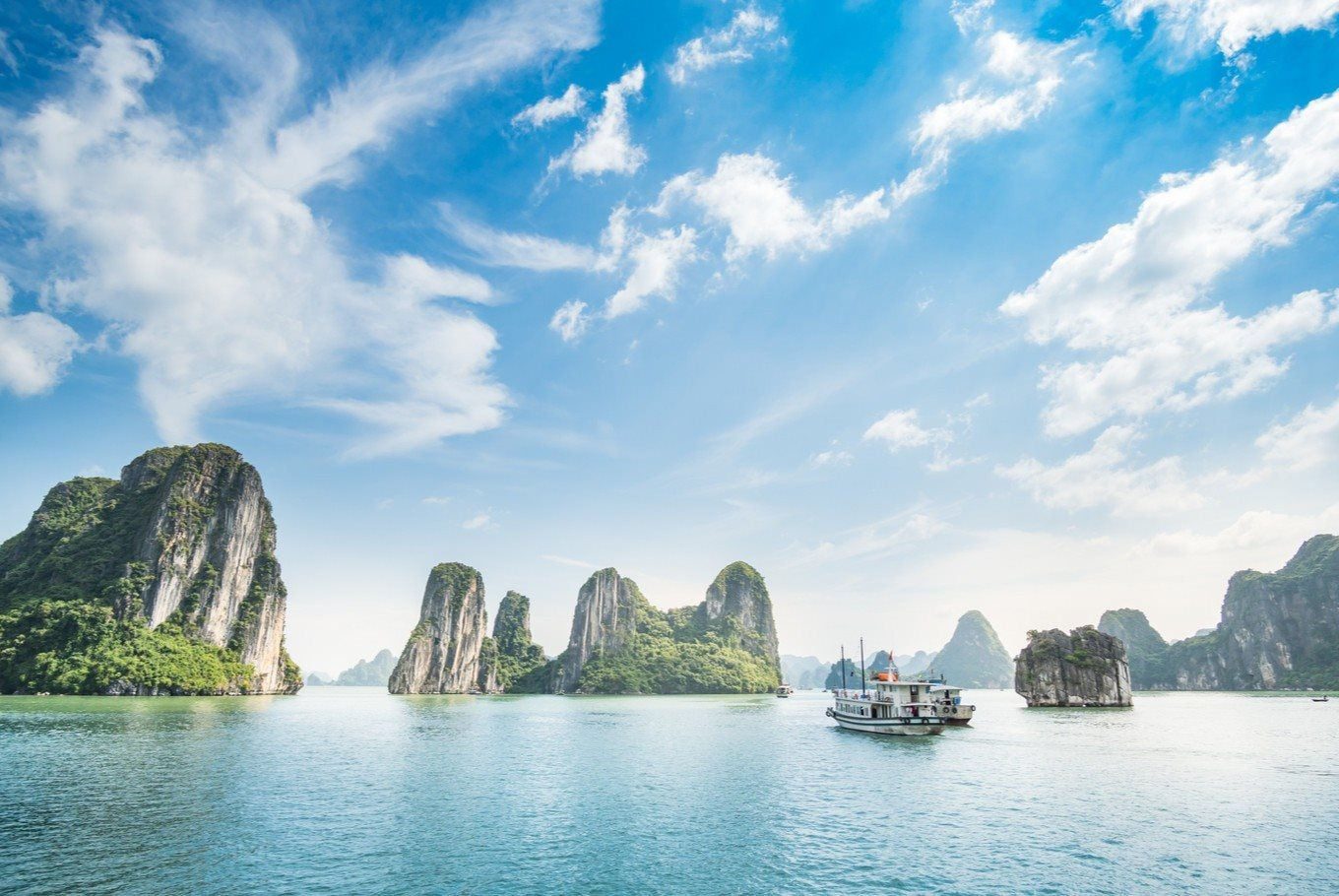 As a coastal city located in a region blessed by Mother Nature of Vietnam, this region has a subtropical climate with pleasant weather all year long. The average temperature is 23.5°C (74.39°F), its summer is not frustratingly hot while winter is dry and cool. The sun always shines brightly but rarely scorching hot, so you can enjoy your wedding trip in this coastal city without having to worry about sweating excessively.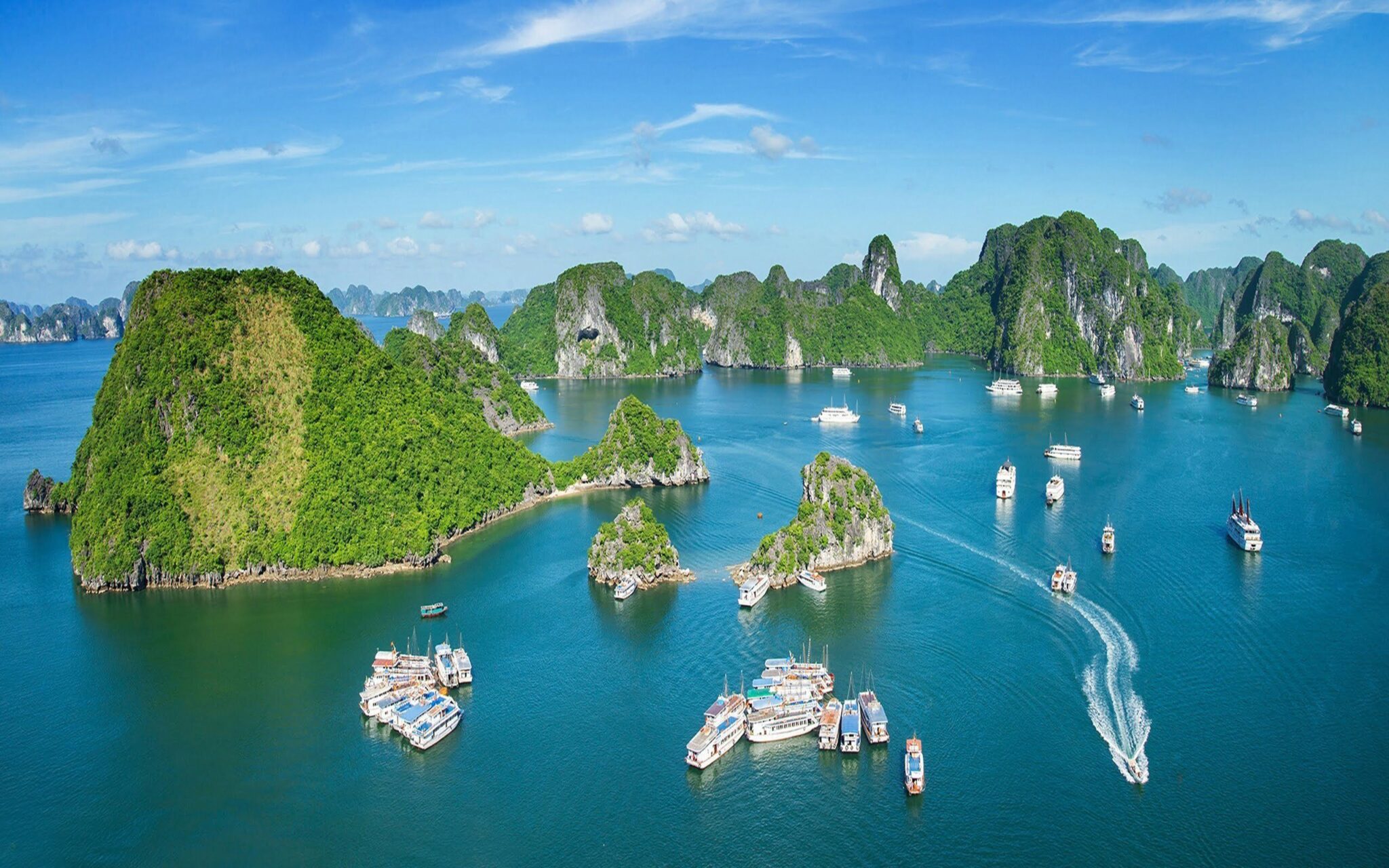 Although Halong is not significantly impacted by storms or hurricanes, you should consider not holding your wedding here from May to October, since they are the rain season in this region. The best time to come here is between February to May and October to early December, when the weather is perfect for outdoors events.
3. Top tourism center in Vietnam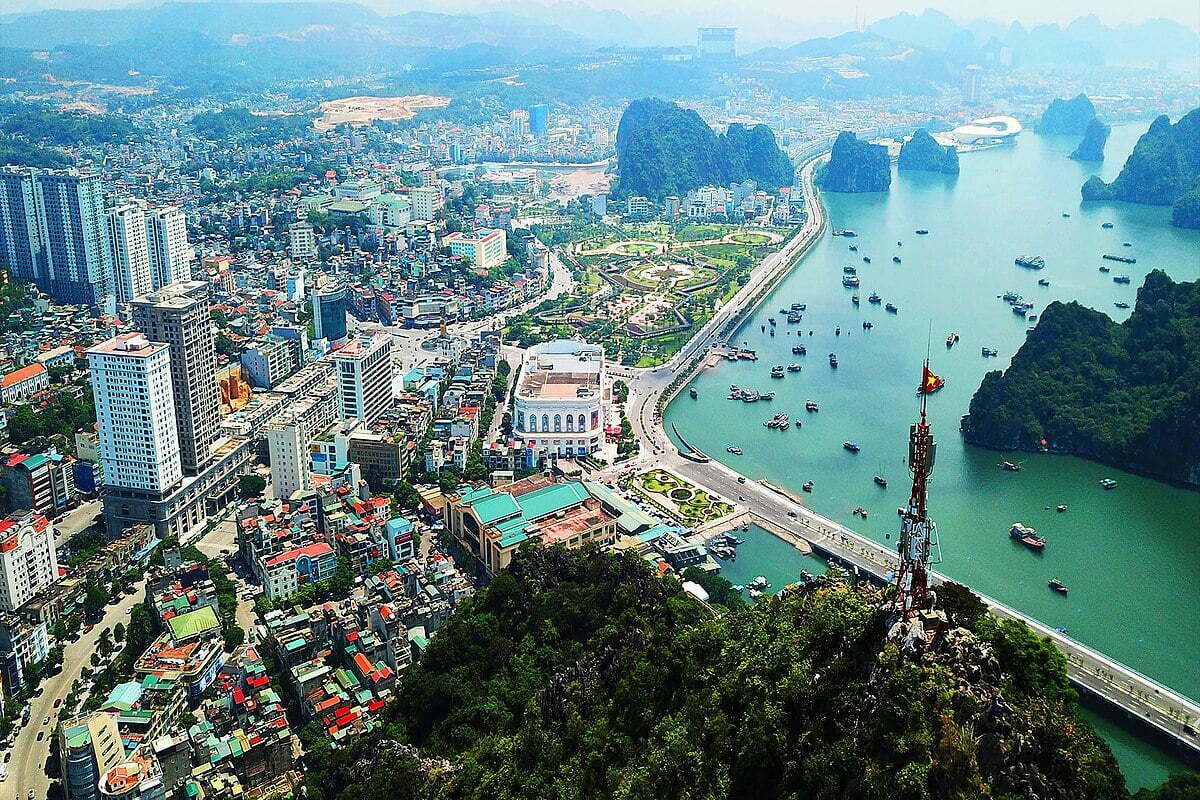 Holding your wedding in a tourism city like Halong certainly has its edge, namely accommodation and entertainment. There are various high-class hotels and resorts which provide professional services and luxurious amenities for you and your significant other to spend a meaningful and exciting wedding weekend or honeymoon at.
In addition to that, the city offers exciting activities for couples and their guests before and after the wedding. Its cuisine is one of its signature charms – a food tour would be a wonderful idea when you explore the city at night. You can taste different seafood dishes made from marine animals that you might have never seen before.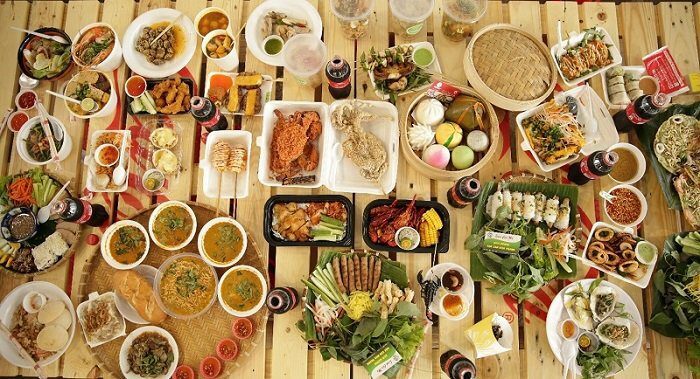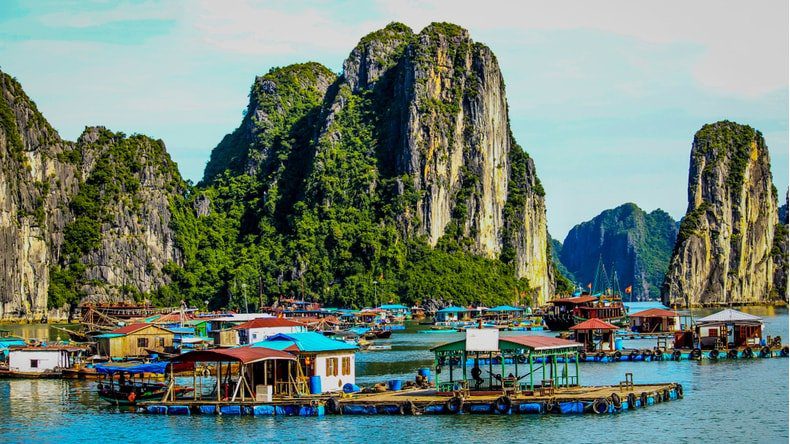 And of course, there are numerous cruise and kayak services for you to enjoy the breathtaking scenery of Halong Bay! For other destinations, your guests can only enjoy their time around the wedding venue, but this city will definitely bring much fresher and fun experiences to them.
4. Easy to travel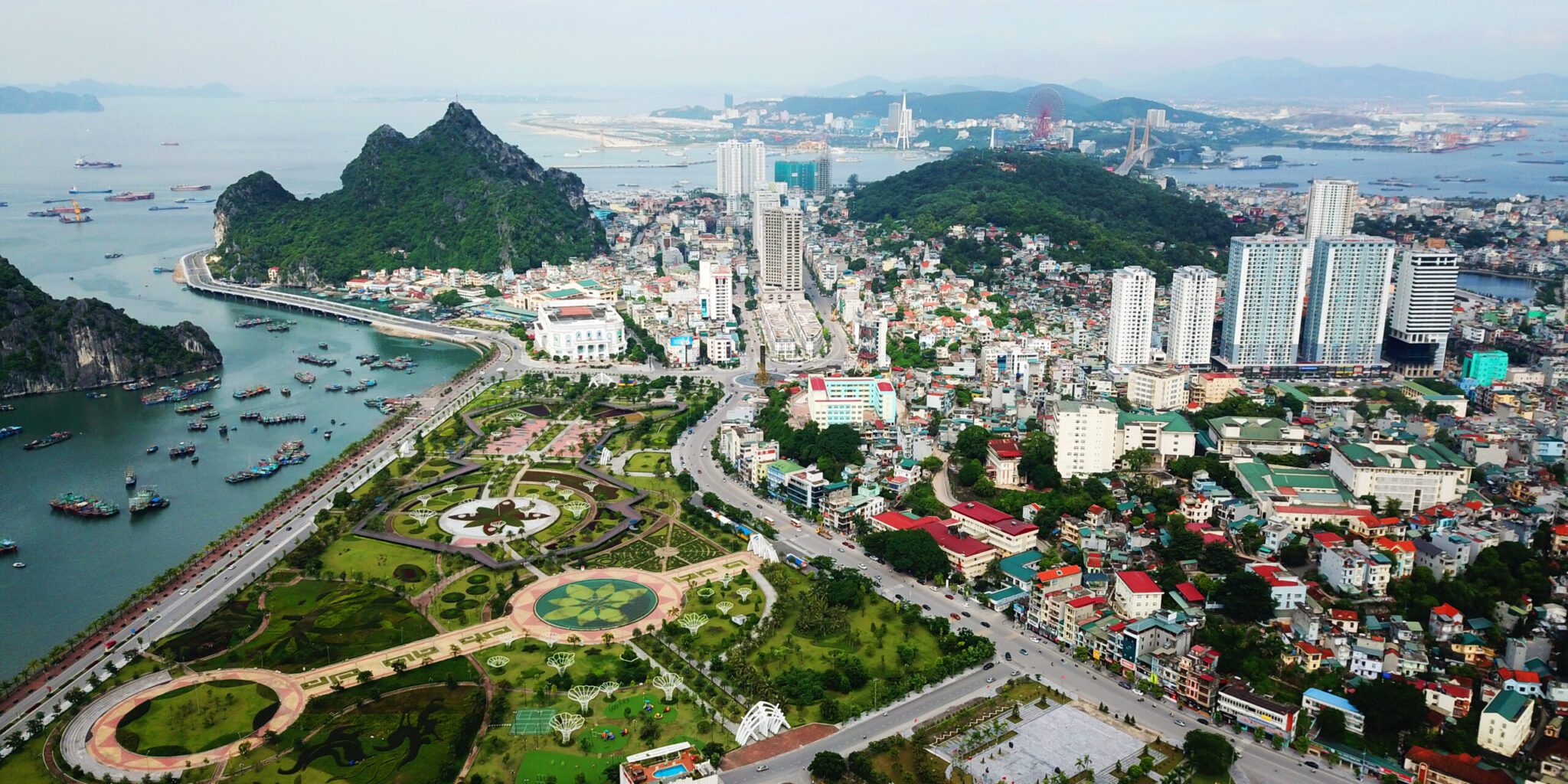 Halong holds a strategic position on the Northern Vietnam coastline as a traffic hub of the area. The internal and external traffic grid of this city include: road, railway, airline, river way and sea way, therefore you can access the city in whichever traveling method you like. If you travel by car from Hanoi, it will only take about 2 hours to get there!
5. Prominent wedding venues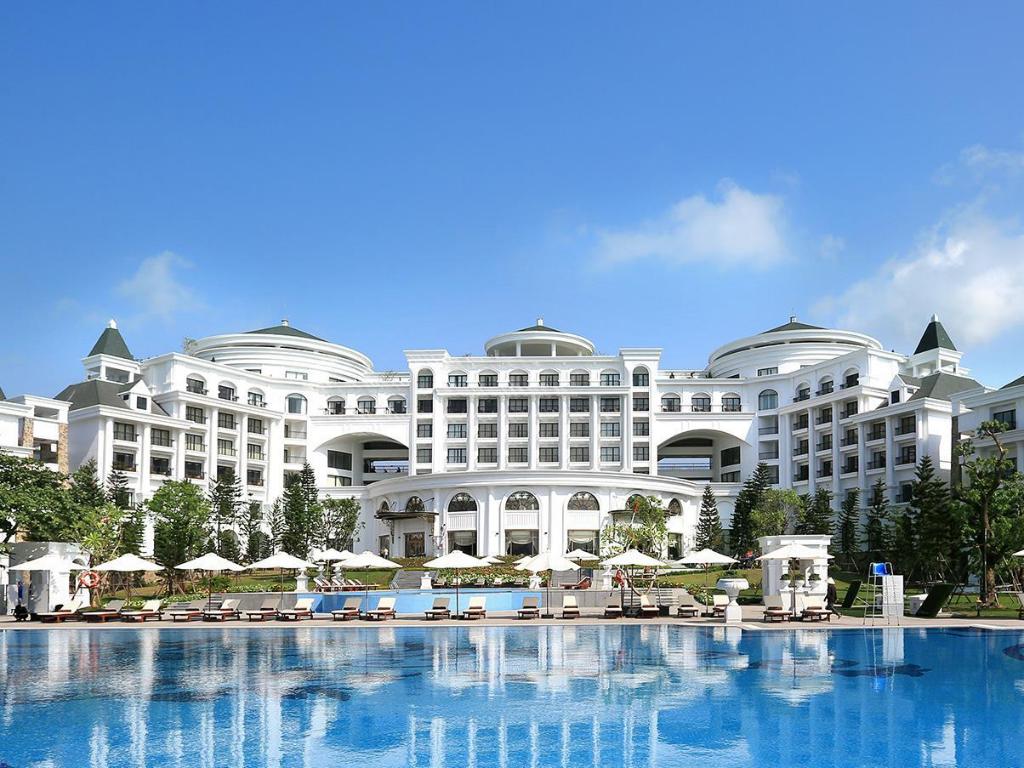 You might have already imagined what a charming coastal city it is reading up to this point, but there's more! Halong has a wide array of unique and impressive venues to meet the needs of both city weddings and destination weddings.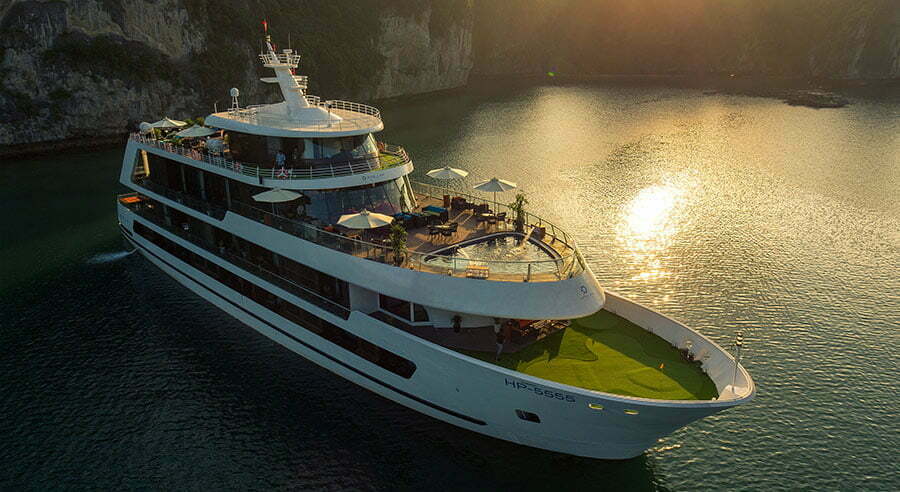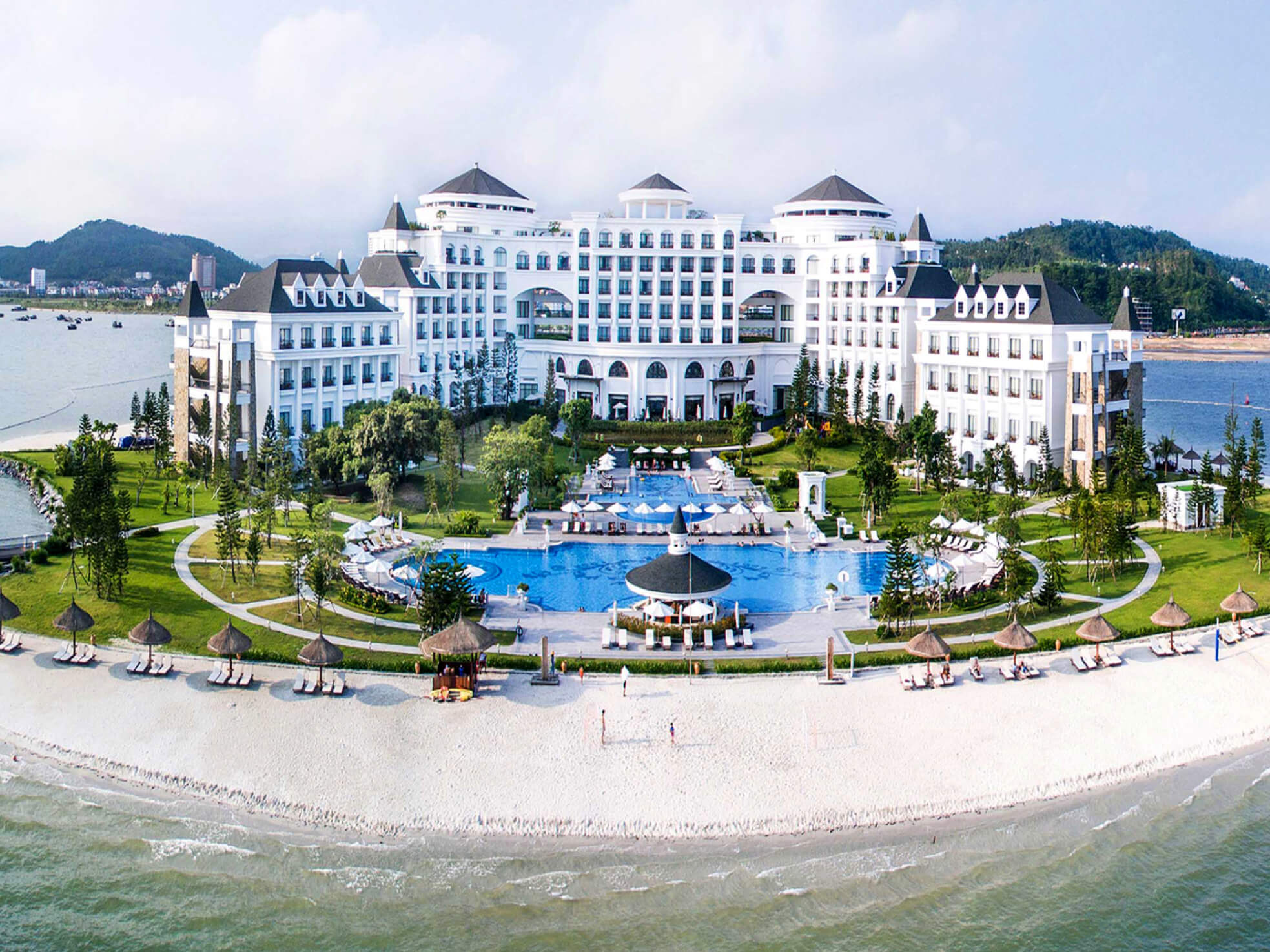 If you wish to experience the grandeur of Halong Bay during your ceremony, a beach wedding at Vinpearl Hạ Long or a cruise wedding in the Bay would definitely satisfy your fantasy.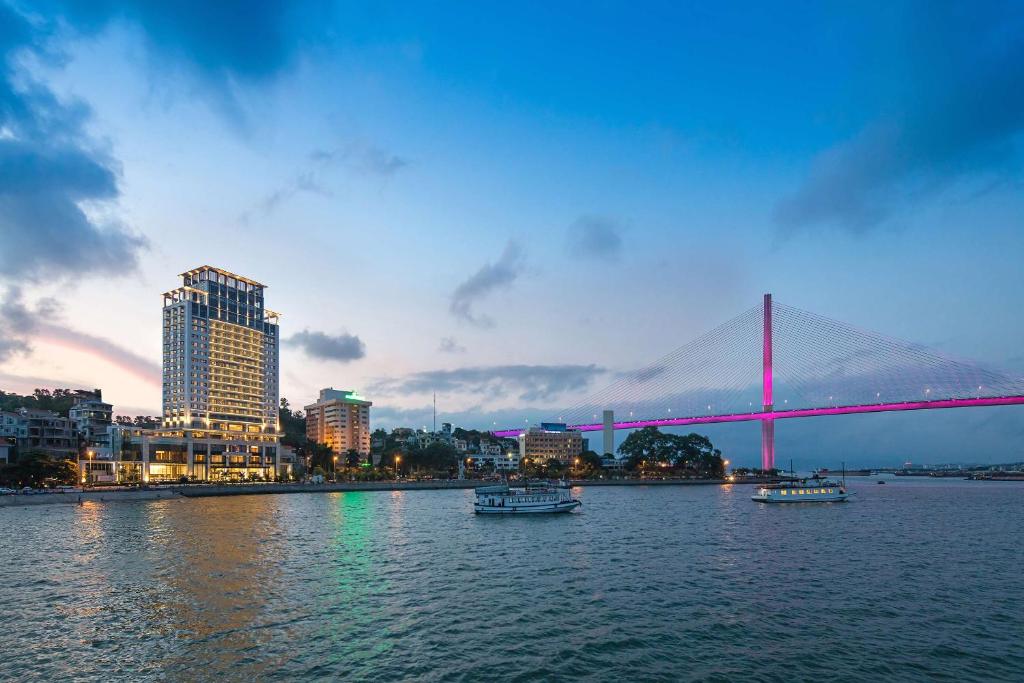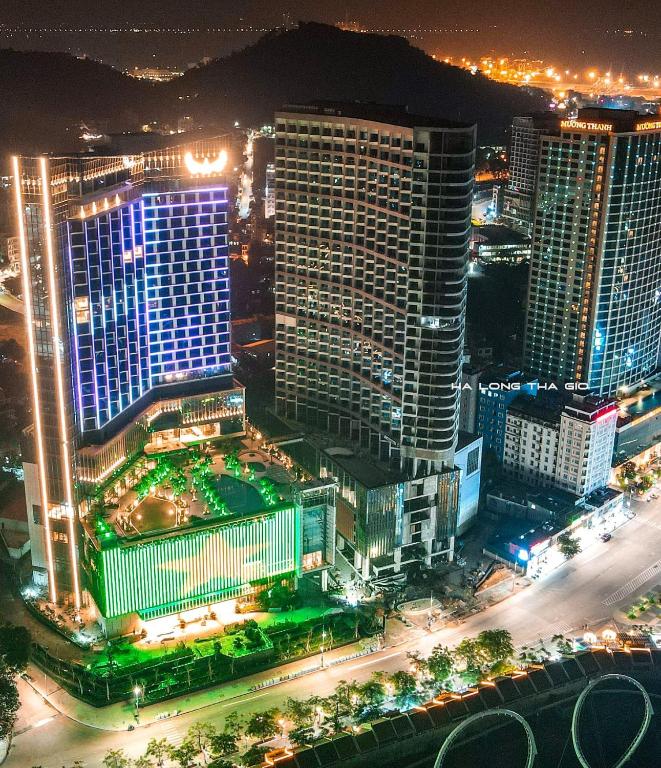 If you want to hold a ballroom wedding, Wyndham Legend Hạ Long and Mường Thanh Luxury Halong Centre are our top picks, with both venues being prestigious establishments of great architecture, providing high-class accommodations and services.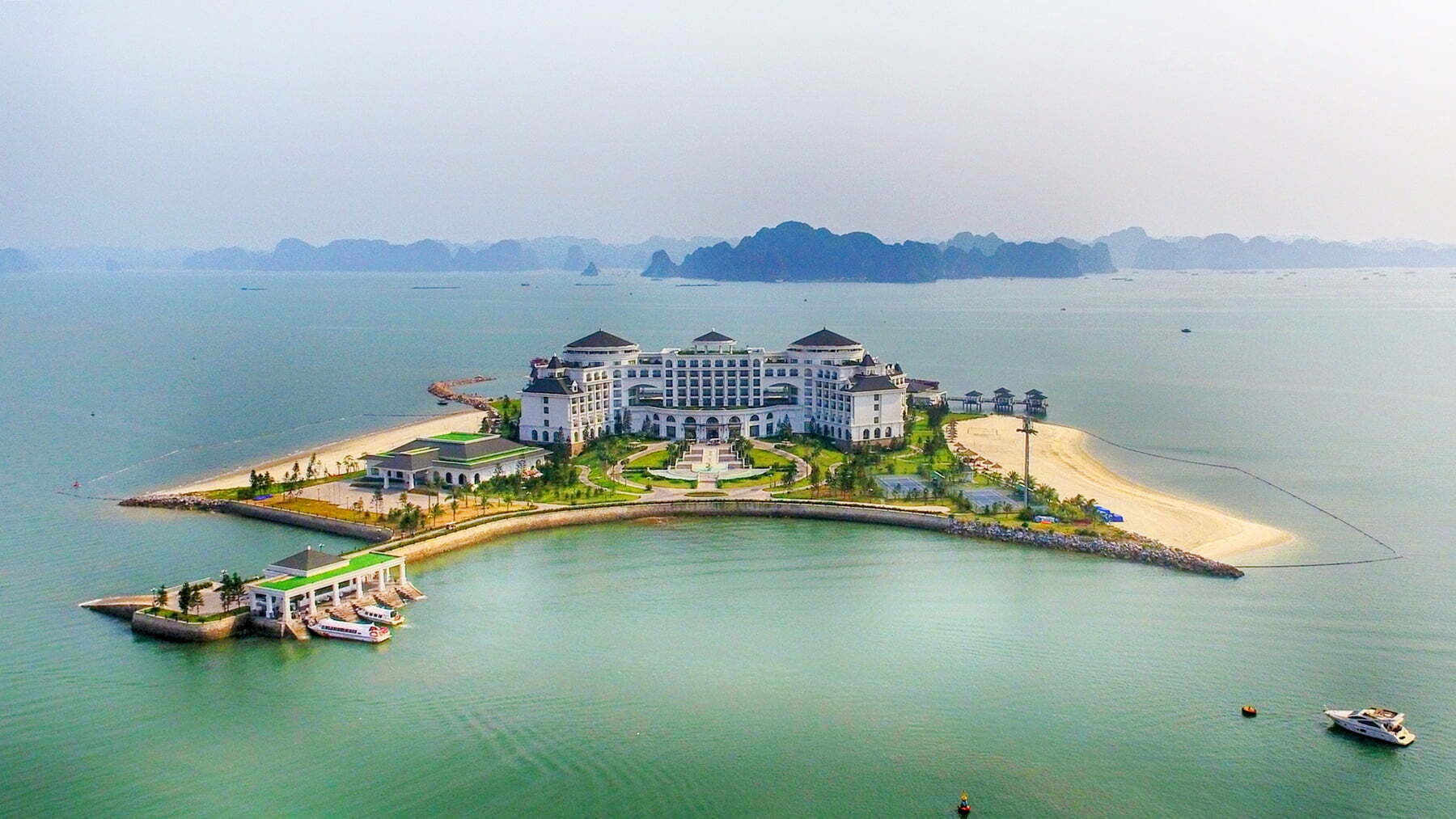 6. The Planners Halong has officially opened!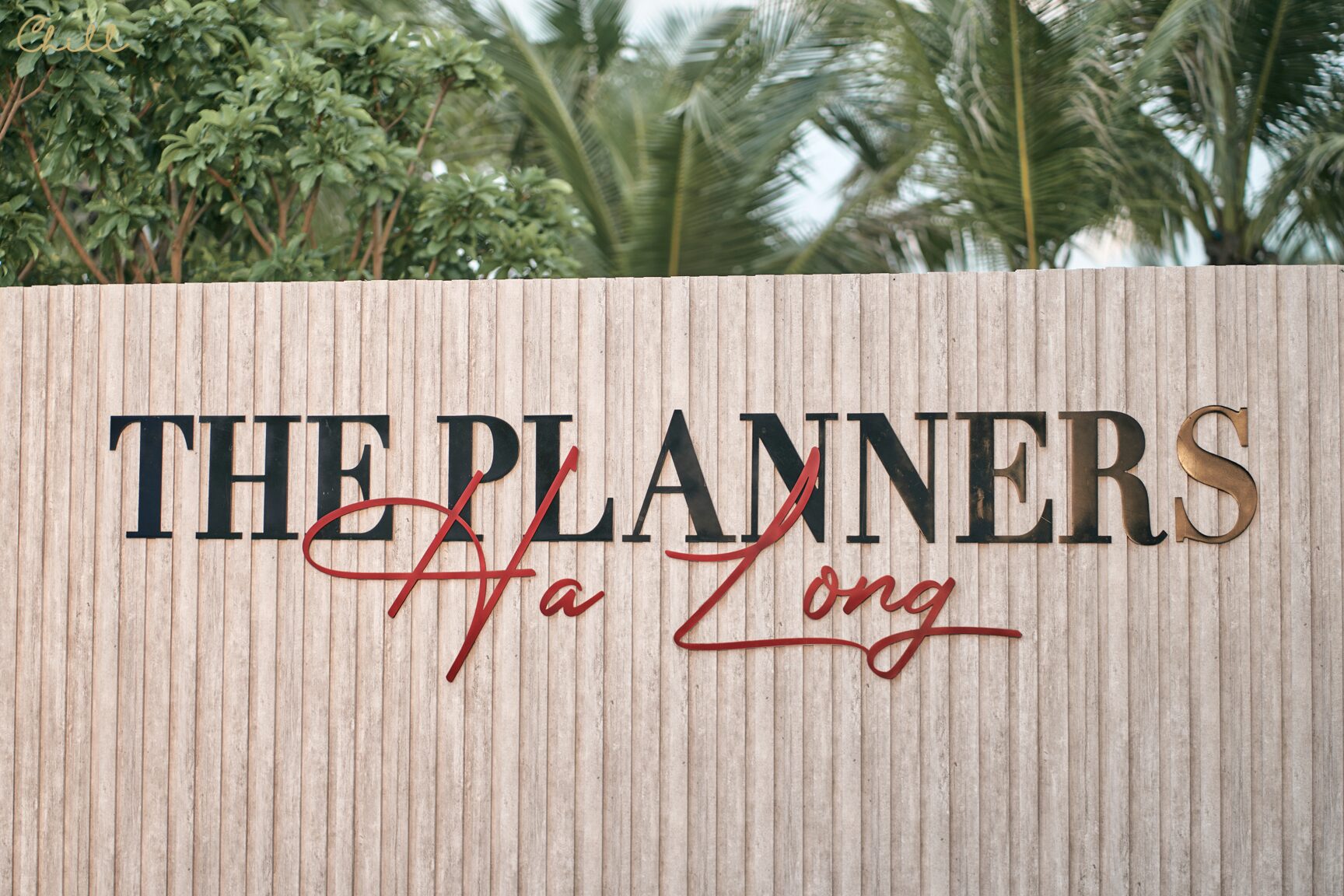 On June 13, 2022, The Planners officially opened our newest branch – The Planners Halong. Realizing the promising potential of the wedding field in this charming coastal city, The Planners Halong has been opened with the purpose of making wonderful and unique weddings here. If you are looking to hold a romantic and impressive in this area, contact us now!