With all pressure on deciding venue, dress, flowers and millions of things for the wedding, the last thing that you want is to jump in a pool of information on how to choose destination for your first vacation as newlyweds. And you got a long check list to narrow your choices. Well,..the place should be beautiful cause you will take a lot of photos to treasure every single moments during the trip. It should be a safe place but also bringsout some great experience cause you and your loved one love experimenting. And of course, the delicious food is always a big plus. But wait, it is a must that the cost of the trip fits in your "not so high" budget.
Dont worry, there is a place that fits in perfect your check list. It is Vietnam.
Vietnam is a developing country in Southeast Asia. The country with a long coastline and a profound culture has been rising as a favored destination for newlyweds. There is almost every price for every wallet: a 5 star resort inDa Nang will cost you an equivalent amount to a 3 star hotel in Singapore.
Here we suggest you some of great places that you should spend your honeymoon in Vietnam.
1.Ha Noi- The ancient city – the capital of Vietnam.
Ha Noi – the capital of Vietnam with a history of more than 1000 years, the city has a charming of an ancient city with historical sites and the fast-pace development of a developing city. The Vietnamese capital is like a breath of fresh air. The city is a graceful pastiche of cultural influences from the French and Chinese, while the Vietnamese have tried to retain their local ways.All these factors are mixed well in a city which makes it become alluring to tourists.You can spot some great buildings and houses that are built in French style while still find temples and pagodas which have a very symbolic architecture of Buddhism – the most popular religion in Vietnam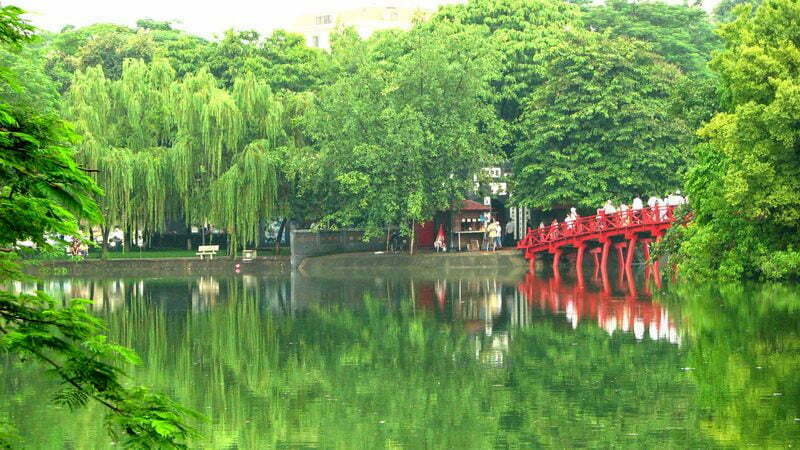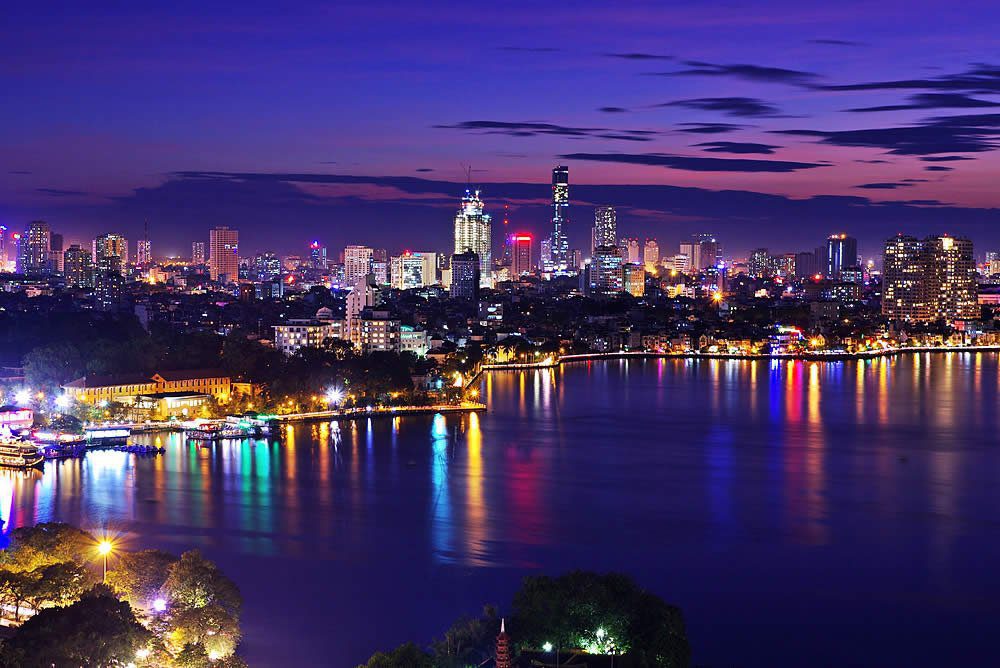 The Old Quarter – A maze of at least 36 streets between Hanoi's famed HoanKiem Lake, the Red River and the few walls that remain of the Hanoi Citadel, where you can really enjoy a day in Ha Noi and get to understand how life is going in a developing Asia country.
Known for its diverse cuisine which is a fusion of French, Chinese and Vietnamese taste, the food in Ha Noi could be a great joy for any traveller. Phở,Bánhmì (French baguettes with Vietnamese taste), and Bia Hoi (with surprisingly cheap price) and Café (an obsession passed by French ) are one of the best things that you should try in this city.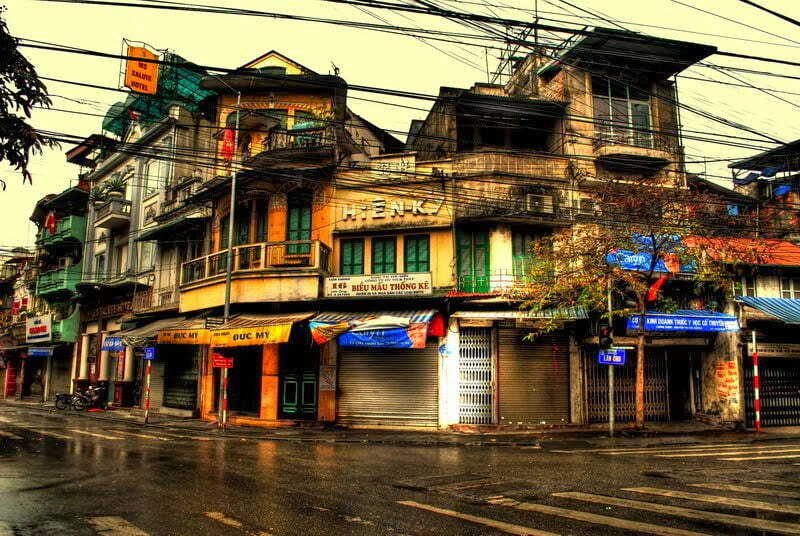 2. Ha Long Bay
Ha Long Bay can be translated into 'descending dragon bay.The legend has it that The dragon, sent by the Jade Emperor, descended from heaven into the sea, and sprayed a thousand pearls from its mouth. A huge bay, dotted with nearly 2,000 mostly uninhabited
limestone cliffs, the breathtaking scenery is what is waiting for you there. UNESCO World Heritage – listed Ha Long Bay is both mystical and magnificent, an incredible feat of nature that almost never fails to impress.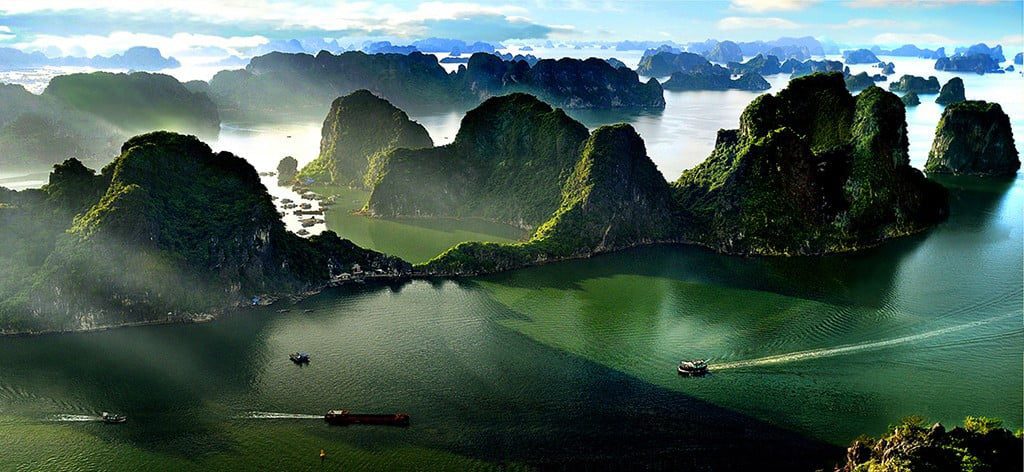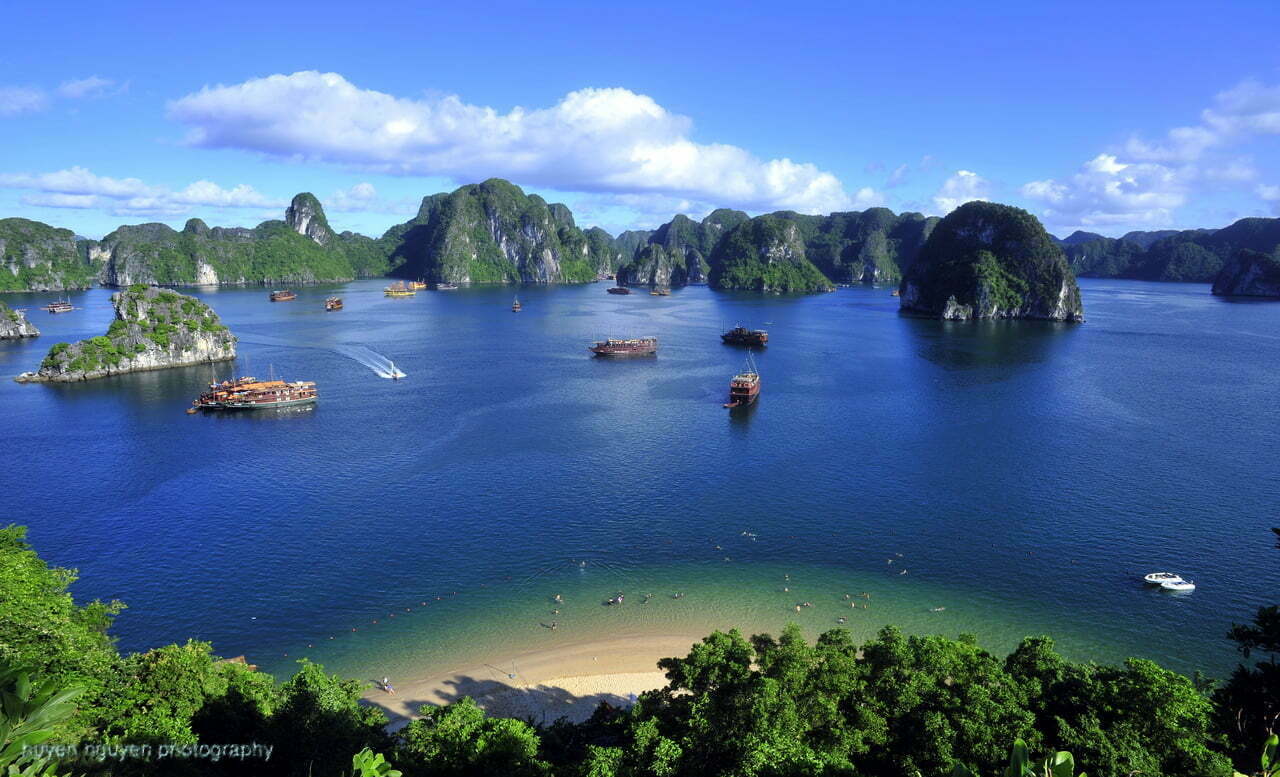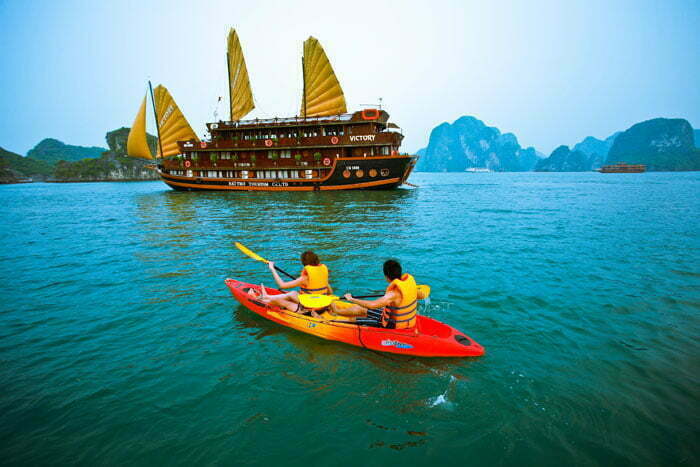 Another alluring aspect of Ha Long Bay is the floating villages which draw a lot of attention and are one of the highlights of the whole trip. Locals have been living in these floating houses for many generations as fishing is still the villagers' main income. Some communities offer reasonably priced home-stays to visitors, too. If you pass by them on your cruise, don't be surprised if the boat's on-board chef stops to shop for fresh seafood from one.
3. Da Nang – Hoi An
Located at the center of Vietnam, Da Nang is a peaceful city that lied near the beach. It just takes you 15 minutes by car to enjoy the beautiful beach away from the center of city. Great weather, fresh sea food, friendly people and a wide range of hotels and resorts that are suitable for any traveller are attractions of Da Nang. Unlike other big cities in Vietnam, Life in Da Nang is simple andless chaotic, just like the way Danang people are: rustic and honest. Foreign travellers always find it safer to stay in Da Nang city.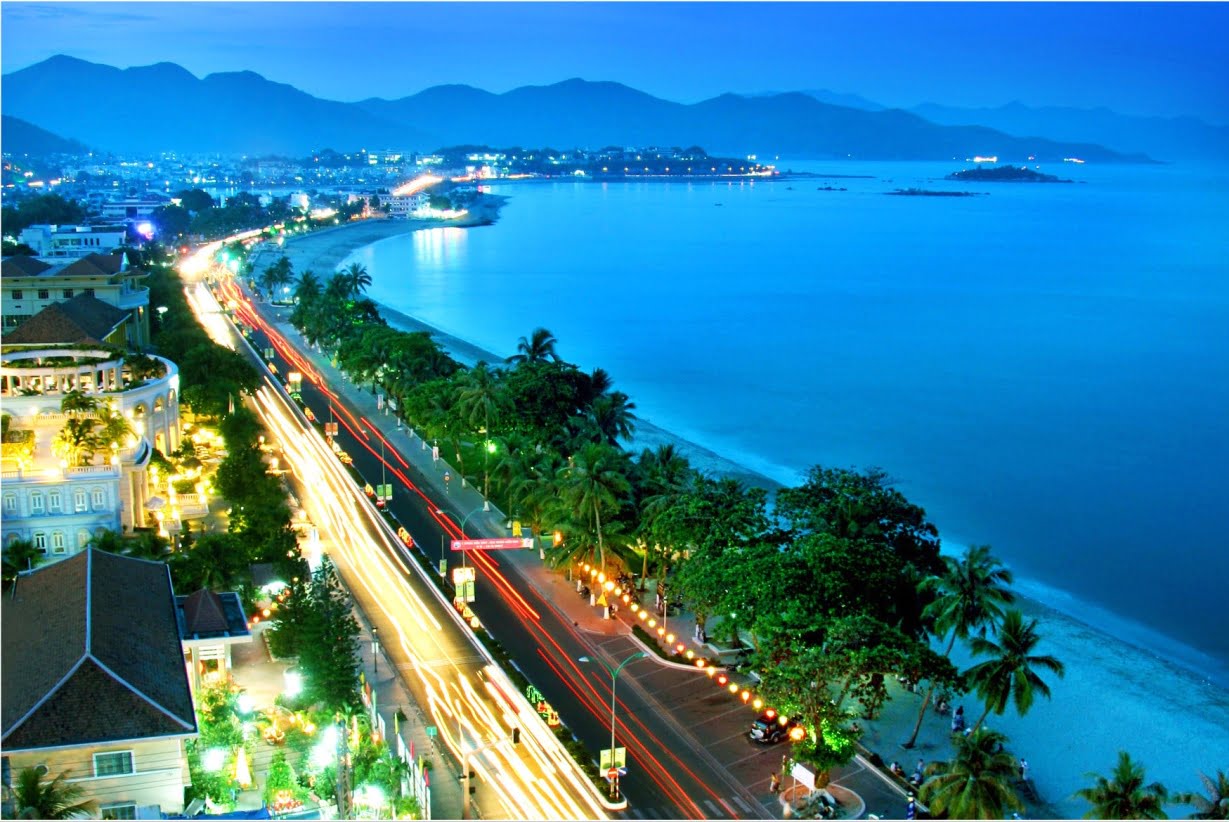 30 kilometers away from the south of Da Nang, located on the banks of the poetic Thu Bon River, in central Quang Nam province, Hoi An ancient town is an Eastern oriental classic captivation.The entire old town is UNESCO Heritage Listed due to the fact that it is a very well preserved example of a South East Asian trading port, with architecture and street layouts that date as far back as the 15th century. Influences in Hoi An come during the time It was a major town of the Hindu Cham people, as well as subsequent Chinese, Japanese, Indian and Dutch living there.Hoi An symbol, the most popular remnant is the Japanese Covered Bridge (Chua Cau). The bridge was constructed in the early 1600's by the Japanese community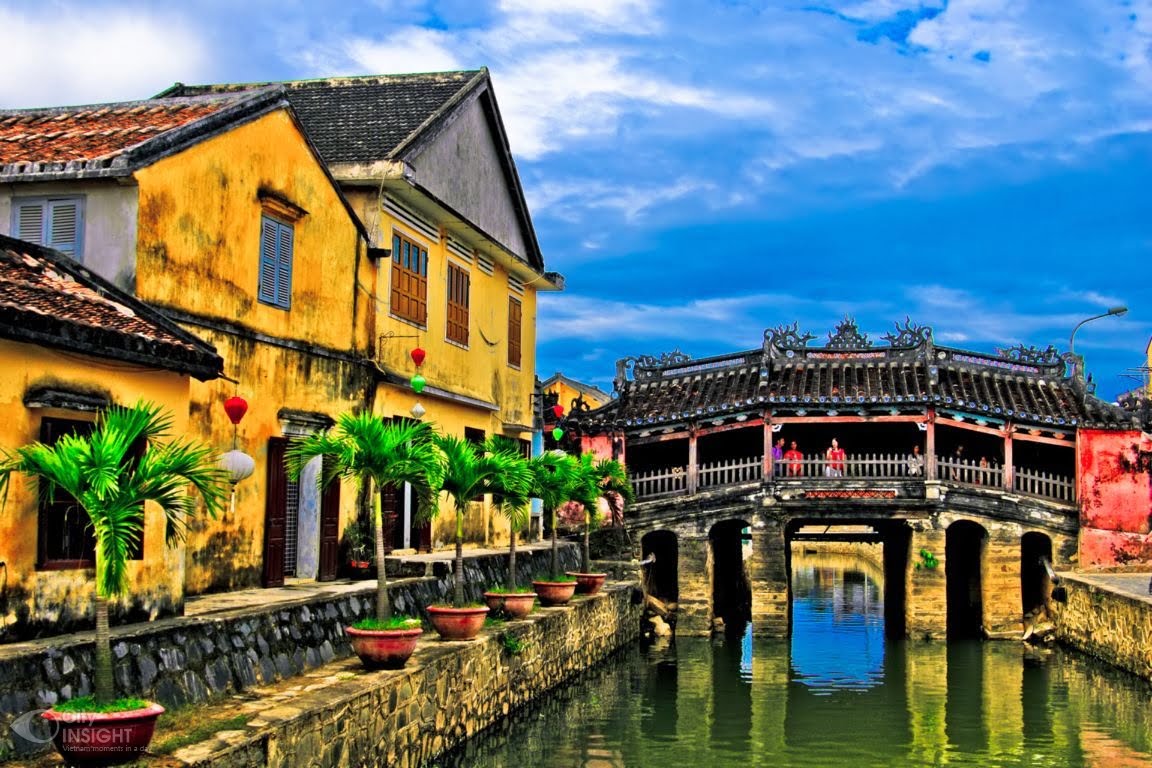 The town is well known for its peacefulness and picturesque landscape. Motorbikes are not allowed in the town. You can enjoy a day in Hoi An by hiring a bicycle or walking around the town, visiting some old houses which are built more than 100 years ago. Leave behind all the stress and chaos of big cities, you may find some peacefulness and calm by talking with a random local vendor who always smiles.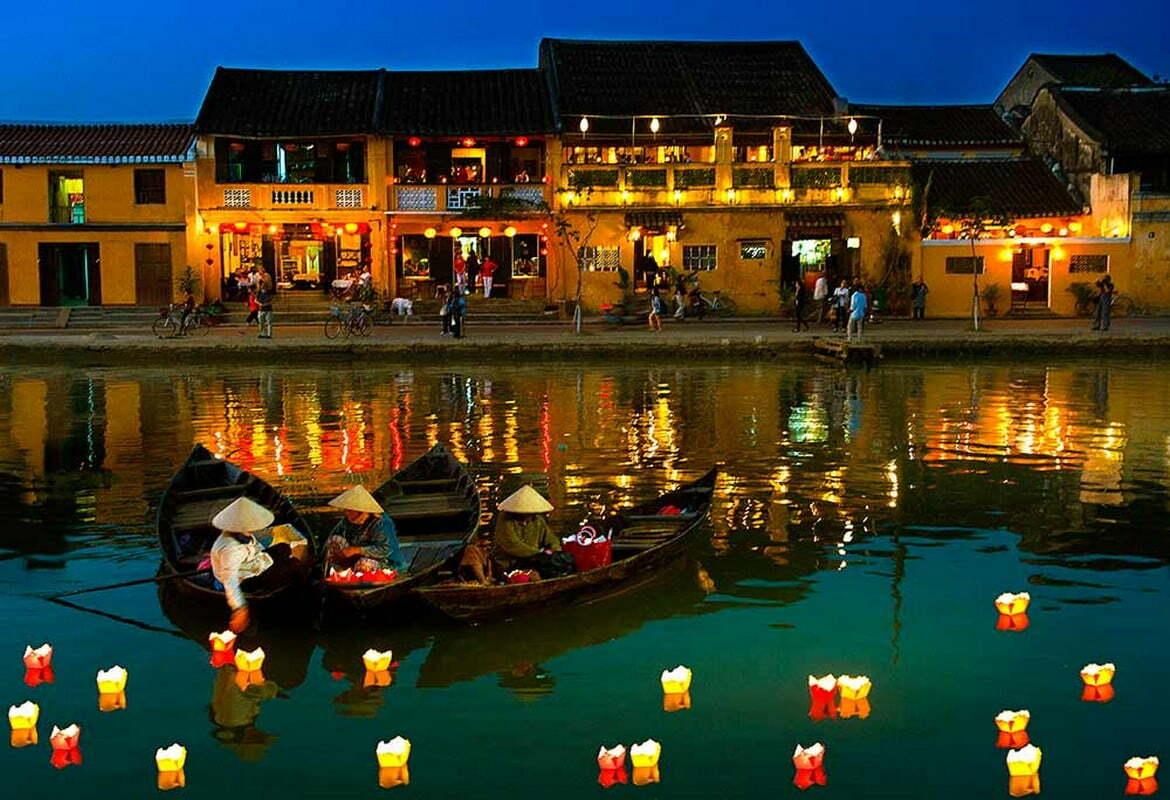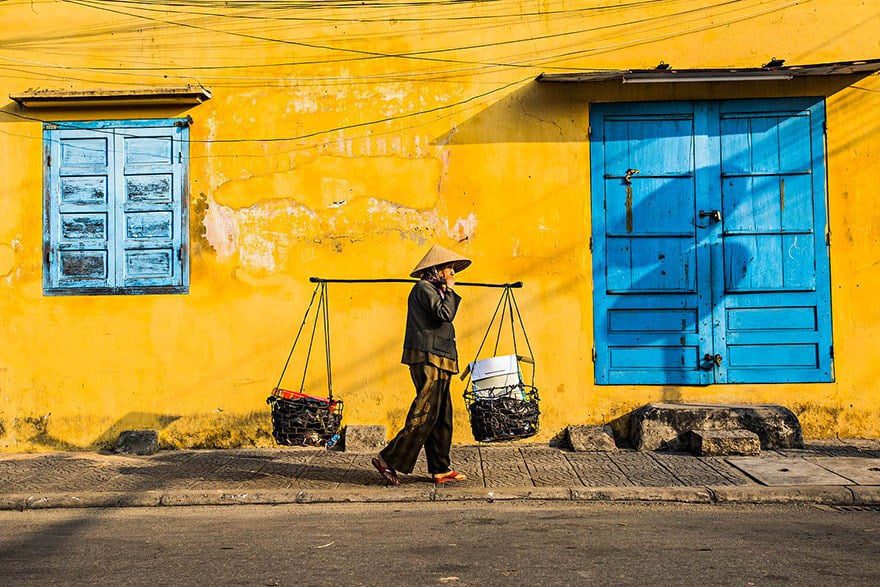 The food is definitely something that should be mentioned when talking about Hoi An. Just like any places in Vietnam that has a long history, Hoi An' food is influenced by other cultures that brought by international vendors during the time that it was the major port of Southeast Asia. The price of food here is also a pleasant. So get yourself sitting at a street vendor, eating some interesting dishes that are ordered by local people ( A tip for you, only ask for dishes that local people are having, don't try something new).
Another great point of Hoi An is that you can have your dresses, suits, shoes made by local tailors within a day at a very cheap price with good quality and buy some handmade decorations for friends as gifts.What a great place right?
4. Mui Ne Beach
For those who would like to walk on the sand and enjoy the sunshine shining through the high sky with wind surfing on the face, Mui Ne is the perfect place for you.One of southern Vietnam's prime slices of beach real estate, Mui Ne is a kilometers-long sweeping bay boasting a huge range of guesthouse and resort options, with the actual village set at the far northern end of the bay.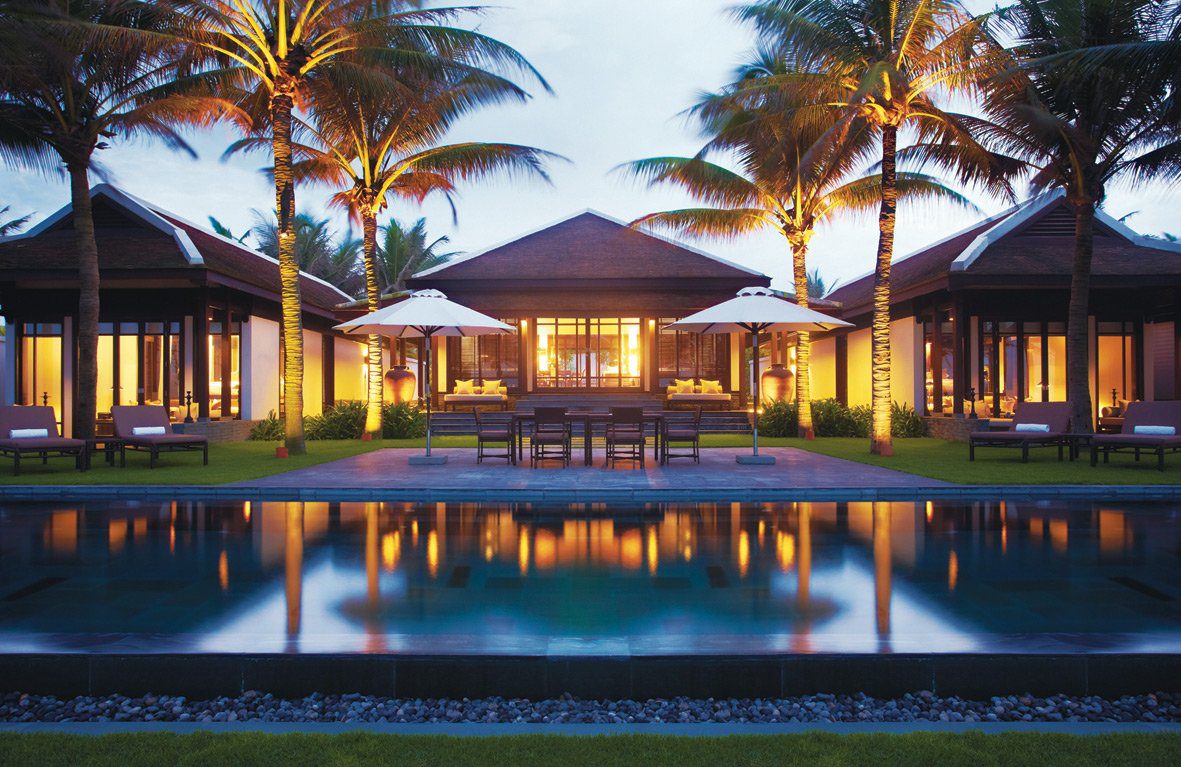 A week staying in a beautiful resort located in Mui Ne would sweep out of all your stress. Nice beach, great weather and fresh sea foods at a very affordable price are what Mui Ne can offer to you. Indulge yourself with 5 star services at the resort with a price that is much lower than that of a 5 star resort in Phuket while the scenery, the beach and the food are still that amazing .
Famous for its wind- and kite-surfing, in season, the winds here are as reliable as clockwork; you can get some strong experience by taking a kite surfing to enjoy the view and fulfill your dream to fly.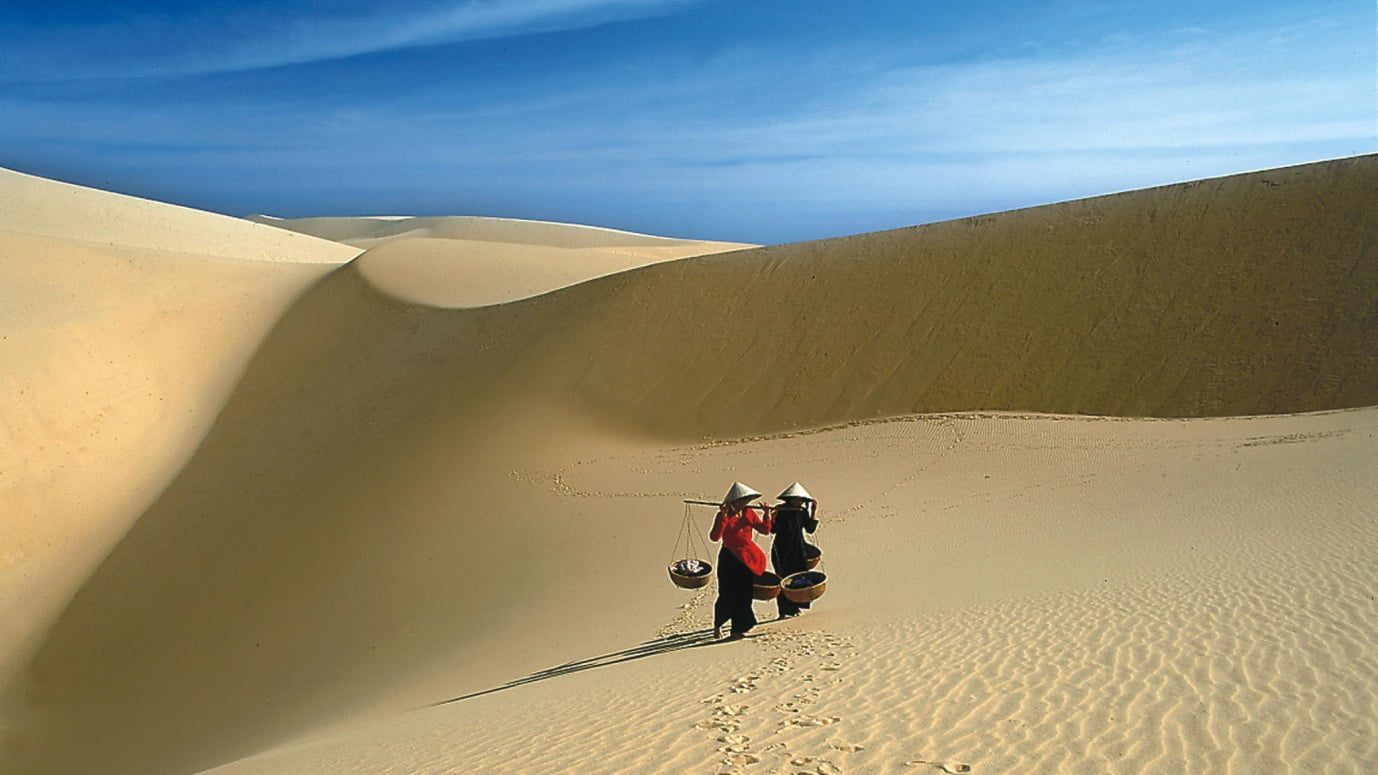 Away from the beach, the key attraction of Mui Ne are its sand dunes, of which there are three sets which can easily be visited from Mui Ne, either independently by bicycle or motorbike or by motorbike taxi or jeep.