The celebration which best epitomizes the life style of a couple is their wedding. These days, more and more couples are opting for a destination wedding – a smaller more intimate ceremony in an exotic location. Destination weddings can be less expensive than traditional celebrations. But more importantly, they can be a fantastic experience!
However, before you drag your family into the jungles of Thailand or the plains of Africa, you need to do a bit of research. Here are some tips on choosing an ideal spot for a destination wedding! If you are looking for new experience, some relaxation while still remaining intimacy for your wedding, a destination wedding would be a great choice for you.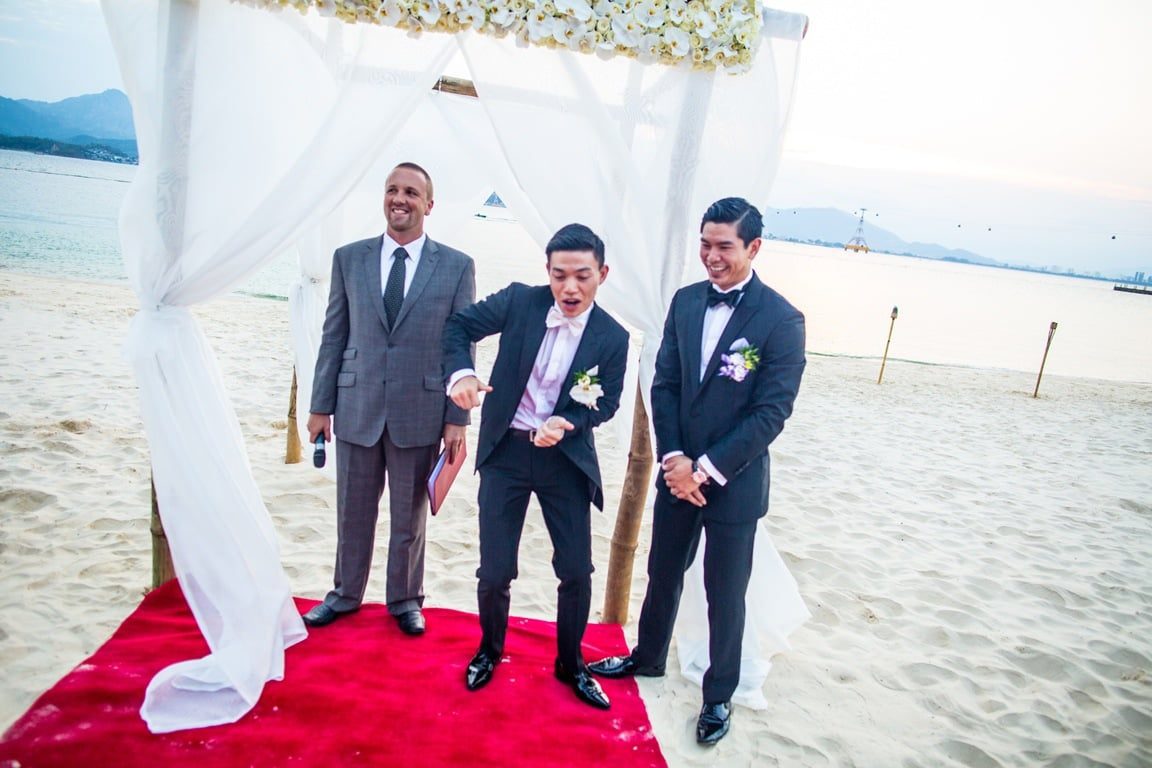 LEGAL REQUIREMENTS
If you're thinking of tying the knot overseas, remember marriage laws vary substantially from country to country. Depending on where you go, you might have to provide passports, visas, blood test results and other types of official documentation before you can be granted an internationally recognised marriage certificate. There are many useful booklets and websites that can help you find out the relevant laws and obtain copies of official documents.
In Mexico, for example, you need to have valid passports, tourist visas, blood test results and the wedding must be witnessed by four people and conducted in Spanish. This definitely makes for an exotic and unique wedding, but don't forget to invite someone to translate!
WEDDING PLANNER
The cost of getting married in Australia can be expensive, so many couples are incorporating their weddings with their honeymoons, in romantic destinations around the world. Popular locations include: Honolulu, Florence, New York, Edinburgh and even Disneyland Paris. If organizing a wedding in a foreign country is a bit daunting, there are many local companies that specialize in helping organize the legalities and details of destination weddings.
Professional help is useful because they will have local insights and advice about native suppliers, traditions and etiquettes. Companies that assist in destination wedding planning can organize everything from your marriage license to your flowers and cake to your guests' accommodation.
Before engaging a wedding planner, try to speak to as many people as you can. Contact their references, such as couples whose weddings they have organized. Once you have found a reputable planner, you can leave all the stress and worry to them.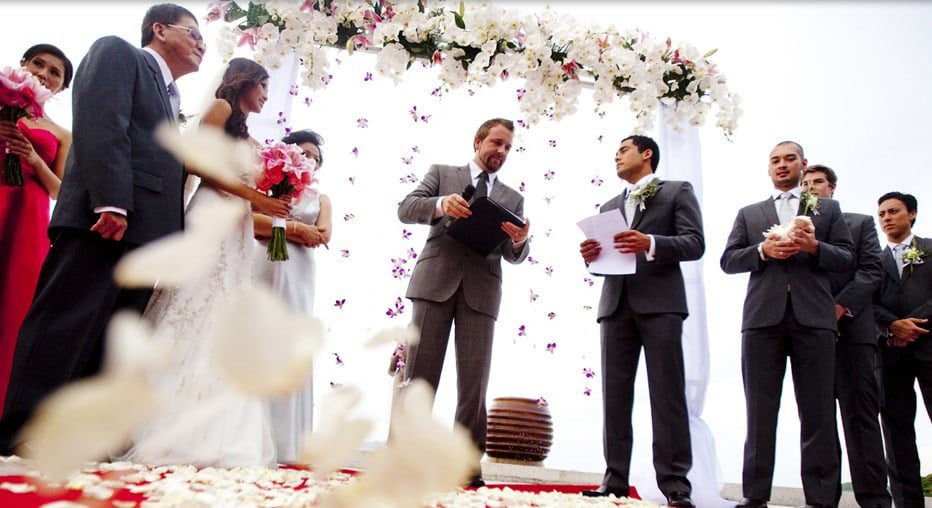 CONSIDER THE COST
Before you get swept up in the romantic notion of getting married abroad, don't forget to consider the costs and logistics involved. On paper, a smaller wedding should mean less people, less food and wine and, therefore,
less money. This isn't always the case. Sometimes, the transport and accommodation expenses can offset the costs you save in having fewer guests.
Whether it is transporting people to a winery in the Yarra Valley or flying your bridal party to Bali for four days, travel and accommodation costs are usually the biggest variable in destination weddings. It is likely some of your guests will not be able to afford to come to your wedding if you choose to have it overseas.
Many travel companies offer special deals for groups of 10 or more people. You can usually get a group discount on airfares, travel insurance and sometimes hotels. Check with your travel agent to see whether it's worth coordinating everyone's itineraries to get a discount.
THE RESORT TOUR
Having your wedding at a hotel or resort is often an easy way to ensure everything runs smoothly, allowing you and your guests more time to enjoy the activities and facilities. Destination weddings at hotels or resorts are the most popular choice for couples because of the fantastic packages available. It is also great having all your guests staying in one place.
Want to know the wide range of splendid destinations we've made up our mind?
Visit our website at www.theplannersvn.com or http://www.facebook.com/theplannersvn for the latest update !