Wedding songs are vital on wedding ceremony. It carries the best wishes for the newly couple. Anyone who has ever been to a wedding knows that there are certain songs that can't be avoided. Music can make or break a party so when it comes to your wedding — the biggest party you'll probably ever throw — you want to get it right. Whether it's for the bride's walk down the aisle or the newlyweds' first dance together, the right music can set the tone create moods and trap memories into a tune forever. Making a list of wedding songs is not easy as there are literally millions of songs out there. So we have just tried to make a compilation of songs that have been used by many couples.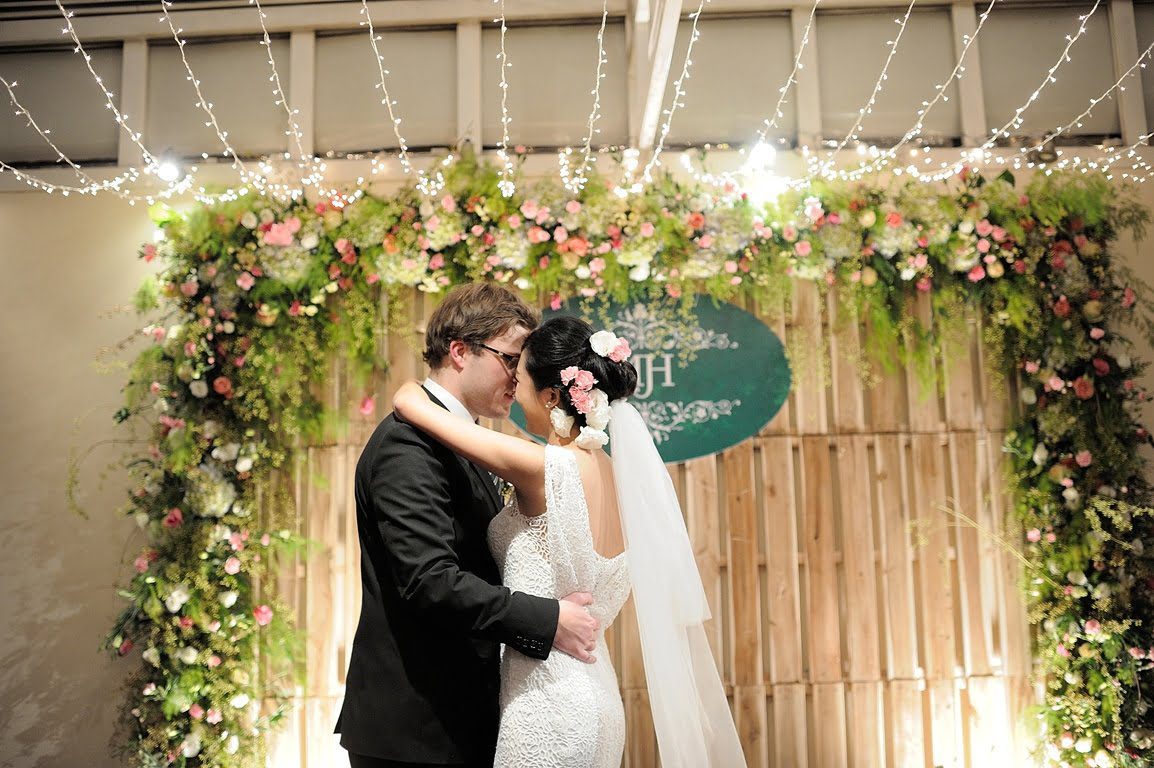 CLASSIC WEDDING SONGS:
1. Air on a G String – Johann Sebastian Bach
Air on a G String is an extremely famous and popular piece of music. A staple in many classical string quartet repertoires, its beautiful, calming, gentle, and peaceful qualities are a perfect complement to any wedding.
2. Ave Maria – Johann Sebastian Bach / Charels Gounod
This delightful piece of music was chosen by my sister as she walked down the aisle of her outdoor wedding. Its lofty, dream like melody provides a picturesque scene of tranquility.
3. Canon in D – Johann Pachelbel
This is another extremely popular piece of music played at weddings. It's an elegant piece of music with delicate simplicity, making it an ideal wedding song for the bride as she walks down the aisle.
4. Ave Verum Corpus – Wolfgang Amadeus Mozart
Though it may not be great for the professional, Mozart's Ave Verum Corpus makes a fantastic wedding song for the in-between parts of the wedding. Its angelic melodies and classic harmonies would easily set the tone of the ceremony.
5. "Winter" mvmt. 2 from the Four Seasons – Antonio Vivaldi
As the violin in Vivaldi's Four Seasons captures the ears of your guests, the bride will capture their eyes as she makes her way down the aisle. However, I think it would be better if the tempo of Winter's second movement was slightly slower than normal. There's no reason for the bride to rush to the alter.
6. Procession of Nobles – Nikolai Rimsky-Korsakov
Here's a song you don't hear at weddings. Perhaps, because it isn't widely known. TheProcession of Nobles from Rimsky-Korsakov's opera Mlada would be an unusual, but fun way to end the wedding. Its regal fanfare presents the newly married couple to the world!
7. March of the Priests from The Magic Flute – Wolfgang Amadeus Mozart
"March of Priests" would make a lovely wedding song as the groomsmen and bridesmaids process to the alter prior to the bride's entrance. Its calm and stately demeanor adds a touch of sophistication and regality to the ceremony.
8. Marche troyenne, for orchestra from Les Troyens – Hector Berlioz
Here's another song you could use for your wedding as your flower girl as well as the groomsmen and bridesmaids made make their way to the sides of the alter. If you're looking to have a unique wedding, you may want to give this song a try.
MODERN WEDDING SONGS:
1."Marry me" – Train
This rock group's 1st hit came more than 15yrs ago! And they're still going strong! Most popular for their rock tunes, one listen to the guitar on this romantic song complete with a pledge of love and marriage!
2."La vien rose"
The song will never get old though it was released for years and years. It is a beautiful, romantic song and a great song choice for your slow first dance.
"When you kiss me heaven sighs
And though I close my eyes
I see la vie en rose."
This song has many versions in French and in English and presented by both female and male singers. You can make a small research on youtube and choose the version you like the most. Believe us, it will enhance your feeling!
3."A thoudsand years"-Christina Perry
If you're a Twilight movie fan, you already know how incredibly moving this song and its lyrics are; about finally allowing yourself to "fall" and embracing it. The innocence in her voice only adds to the beauty of this song
4."Come away with me"-Norah Jones
Mainstream and 11 years old, it still remains a popular romantic song and always makes any suggestion list! Why? Because if there's ever a song that can, in an instant, grab you and take you away to some secluded romantic and peaceful place! Oh, and she sings of taking her lover with her, hence the title "come away with me.
5.All of me– John Legend
Cause all of me
Loves all of you
Love your curves and all your edges
All your perfect imperfections
Give your all to me
I'll give my all to you
You're my end and my beginning
This is a beautiful song from the 6th album of John Legend. The meaningful lyrics can touch anyone heart and can be played at many moments in the wedding: when the bride walks down the aisle, after the ceremony or first dance.
6.Love me like you do- Ellen Goulding
"Love me like you do, love me like you do
Love me like you do, love me like you do
Touch me like you do, touch me like you do
What are you waiting for?"
The catchy melody and easy-to-sing-along lyrics make the song be one of the most played songs in weddings.
7.Photograph- Ed Sheeran
Loving can heal, loving can mend your soul
And it's the only thing that I know, know
I swear it will get easier,
Remember that with every piece of you
Hm, and it's the only thing we take with us when we die2
When it comes to love song, Ed Sheeran is the top of mind. He is a talented singer and writer. Any of his songs can be chosen to play at your wedding.
8. Thinking out loud – Ed Sheeran
And darling I will be loving you 'til we're 70
And baby my heart could still fall as hard at 23
And I'm thinking 'bout how people fall in love in mysterious ways
Maybe just the touch of a hand
Oh me I fall in love with you every single day
And I just wanna tell you I am
The beautiful lyrics along with the nice voice of Ed Sheeran has made Thinking Out Loud be one of the most favourite songs of many audiences. This song also can be played in any parts of the wedding. The Planners suggest you to play it during the ceremony and your first dance.
A bride-to-be always dreams of having the perfect wedding, dancing in the arms of her husband with the best wedding music playing at the reception. These songs were just a tip of the iceberg, as the list is endless. These songs reflect a couple's feelings and emotions for one another, so choose the ones you like the best, and have a great wedding.
Have no time to select your wedding songs? Contact us for full service of wedding planning at info@theplannersvn.com or hotline +968 344 735
Check out our website https://theplannersvn.com and fanpage https://www.facebook.com/theplannersvn/ for more information and beautiful wedding pictures!