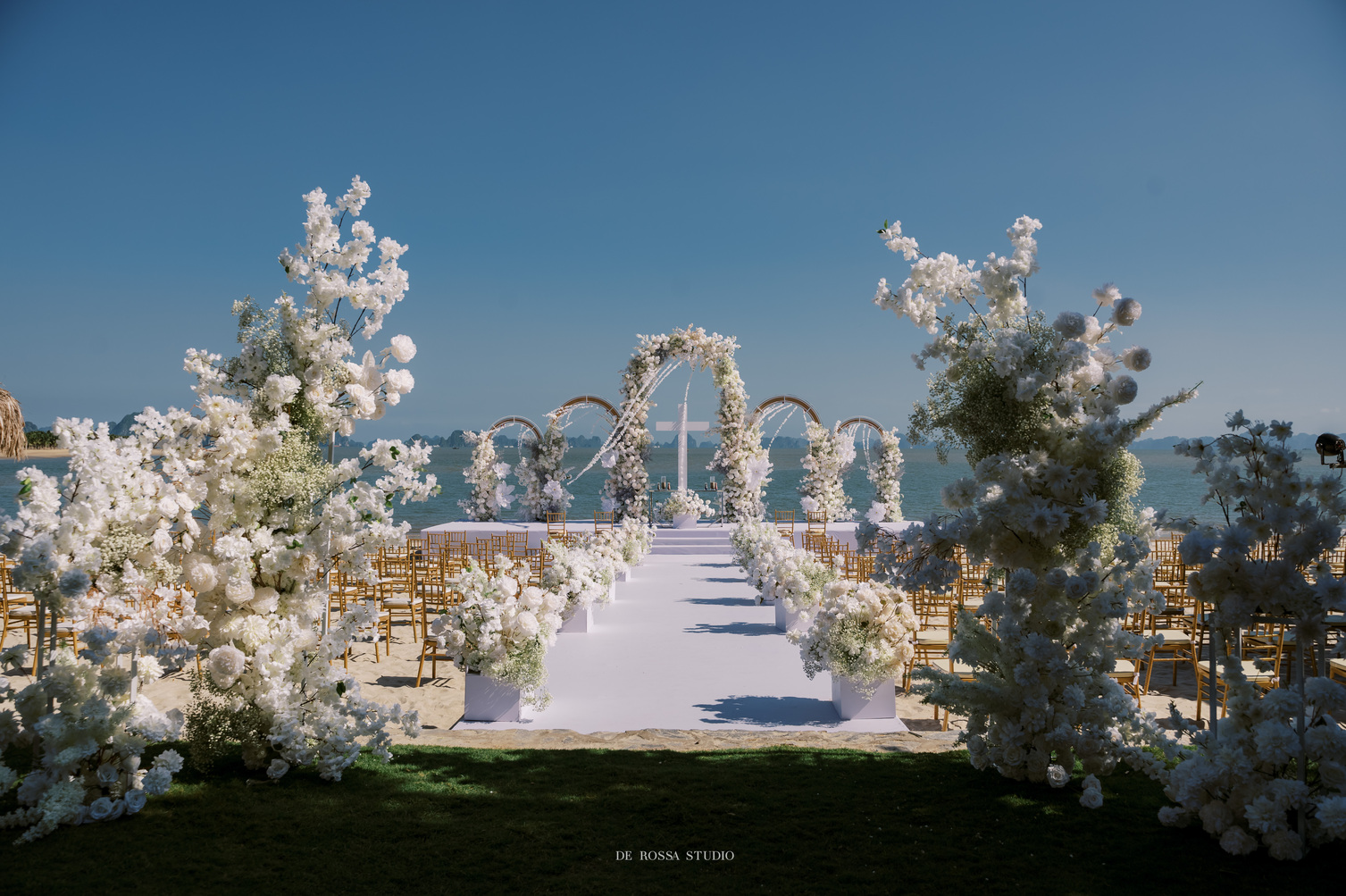 Double Wedding was an once-in-a-lifetime event for us when the two sisters Quynh Anh and Thao both got married on the same day. Moreover, both couples and their families follow Christianity, making this wedding an unprecedented Double Christian Wedding!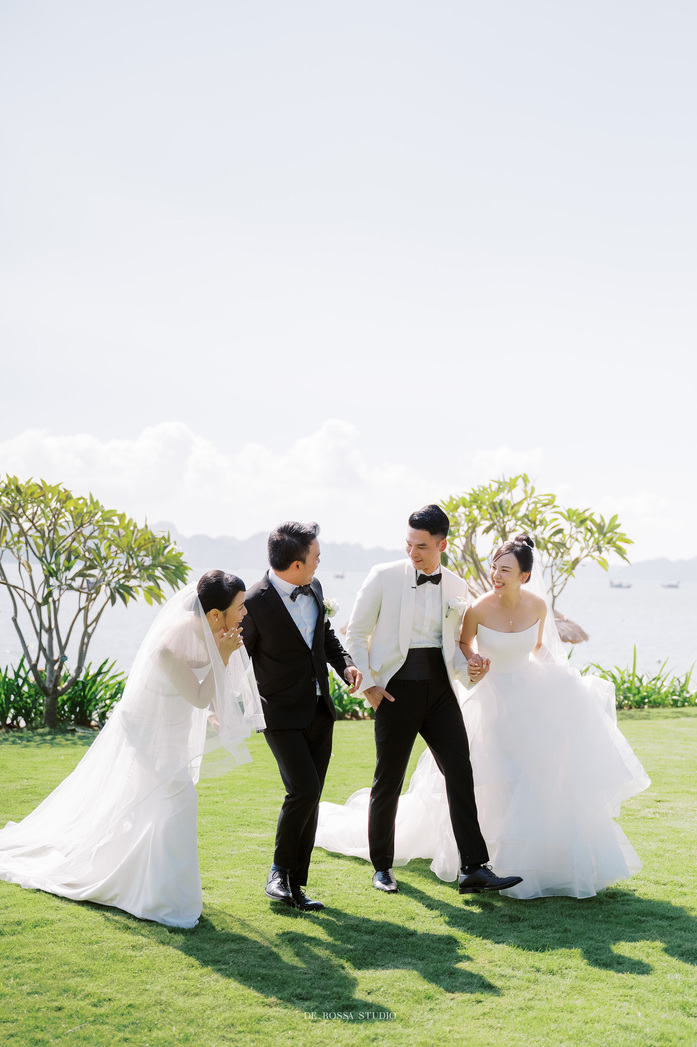 Our Double Wedding's couples
After taking up this project back in May, we immediately started working with the 2 couples to understand their wishes and expectations for this double wedding, as well as the required rituals of a Christian wedding.
In this project, in parallel with the usual work progress to create a beautiful concept, our team had to make sure the wedding programs would be appropriate and proper with the spirit of a Christian wedding. For the 2 couples, this wasn't just the beginning to their new chapter but also to show their sincere appreciation to the Lord.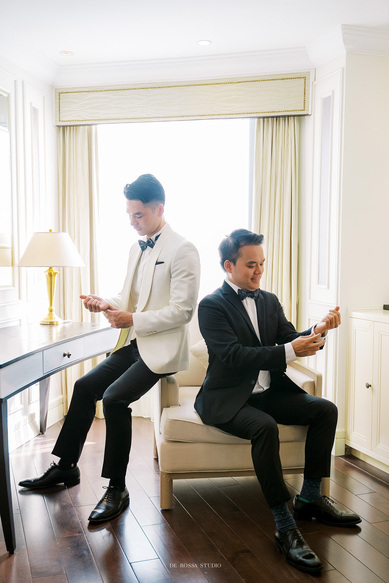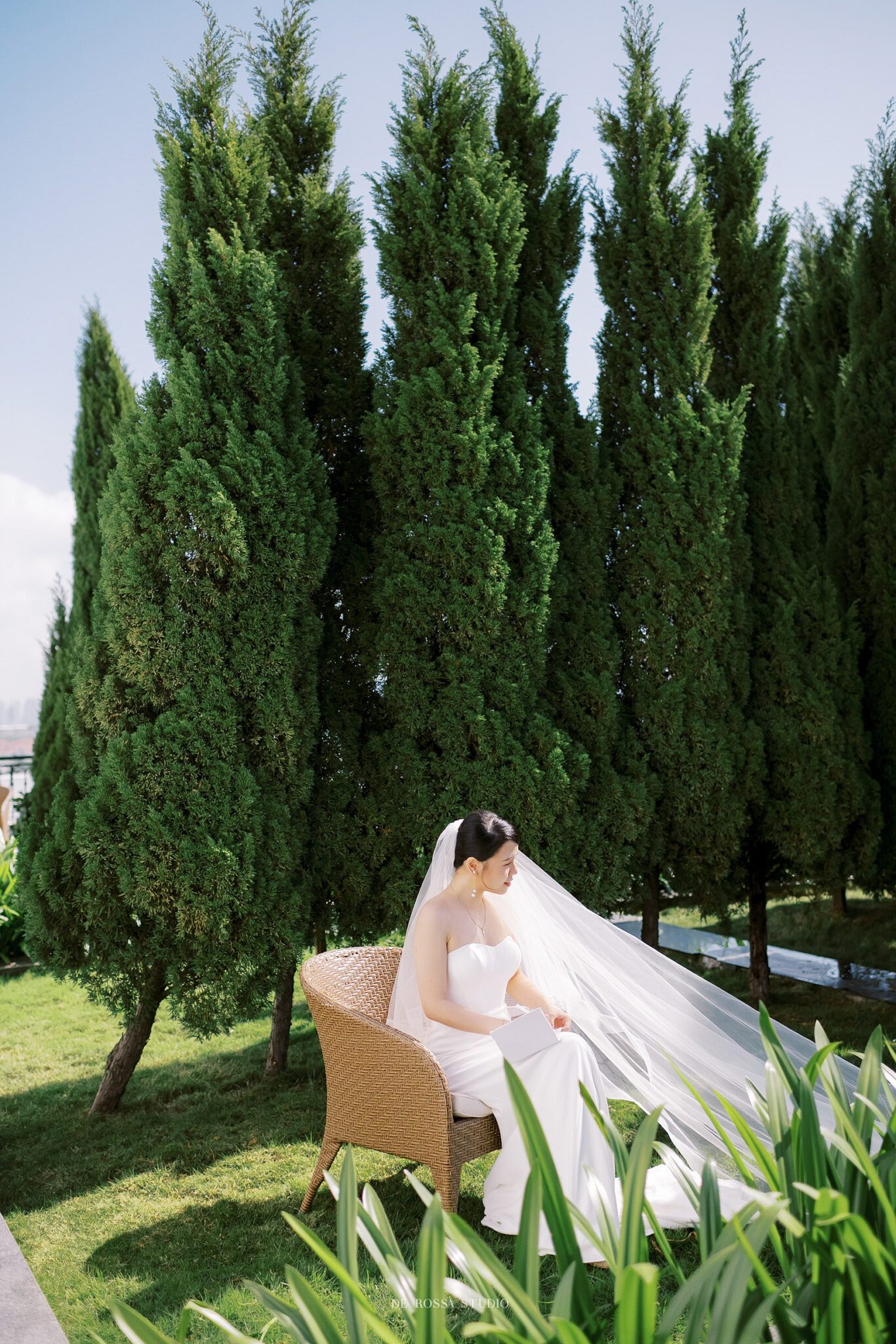 The first look
Everything in this wedding was doubled and that included the first look! While Quynh Anh and Nicholas' first look was utterly romantic, Thao and Quy's was filled with sheer emotions.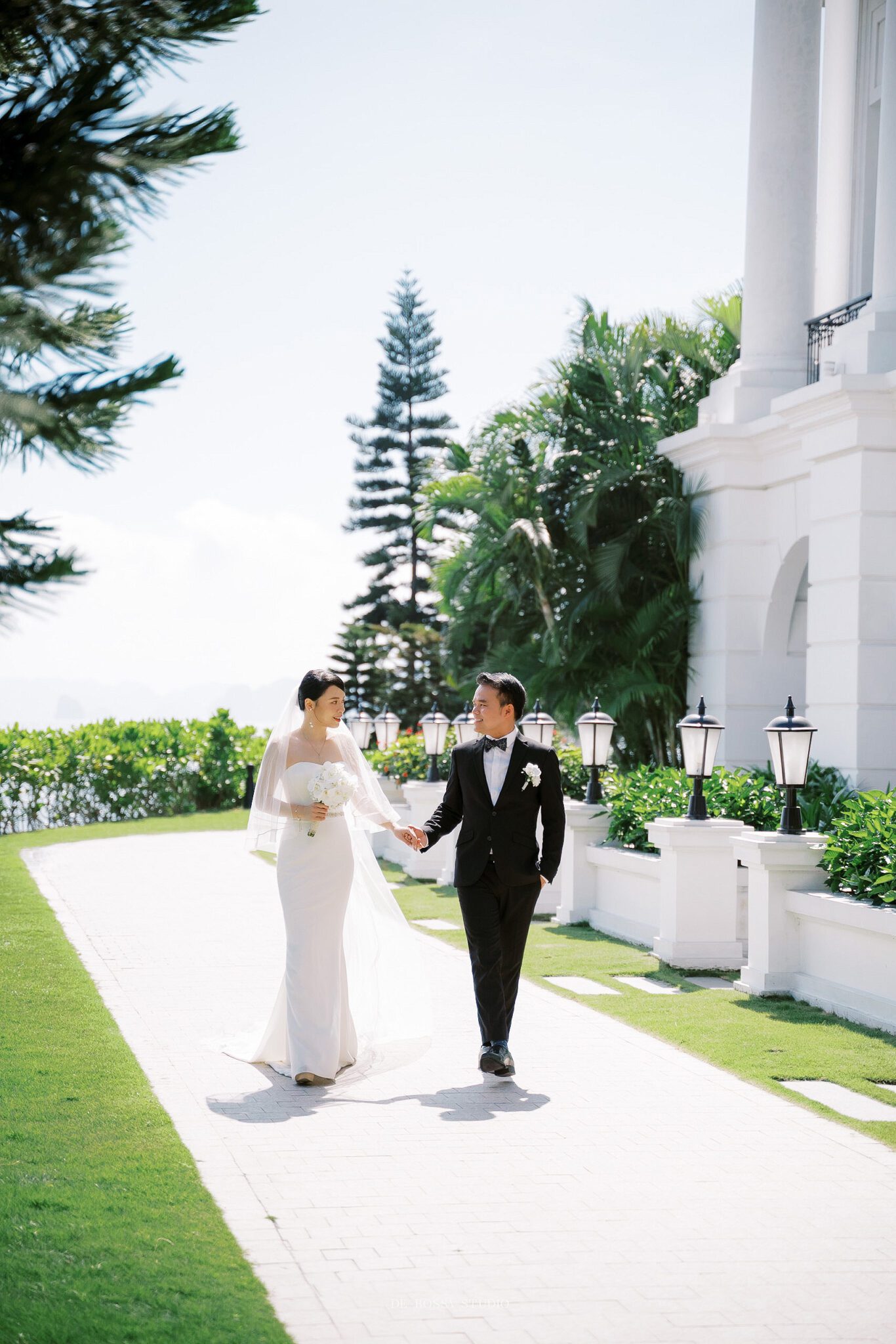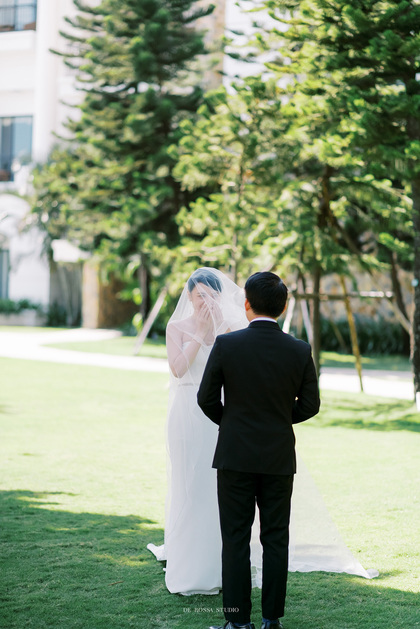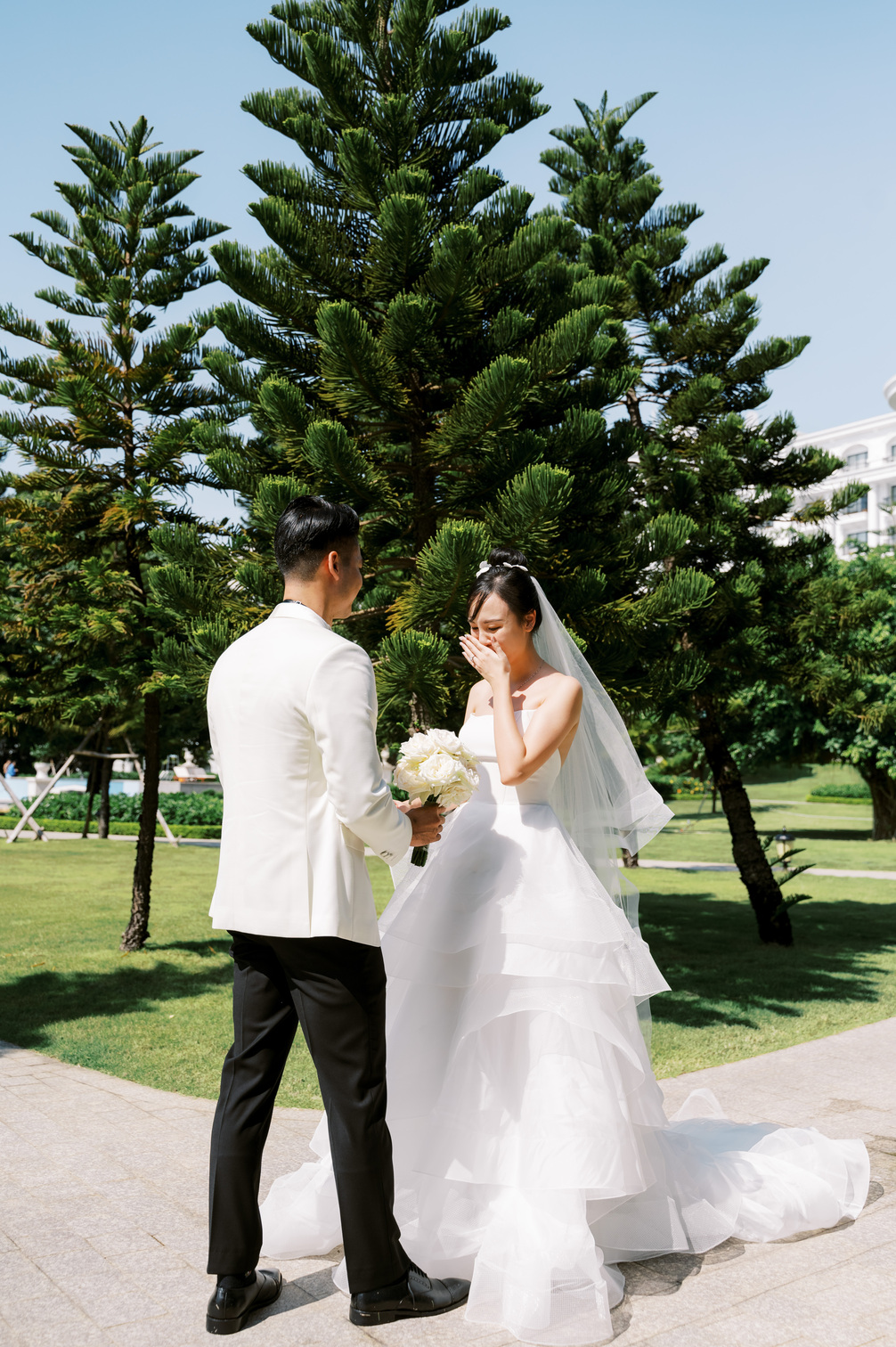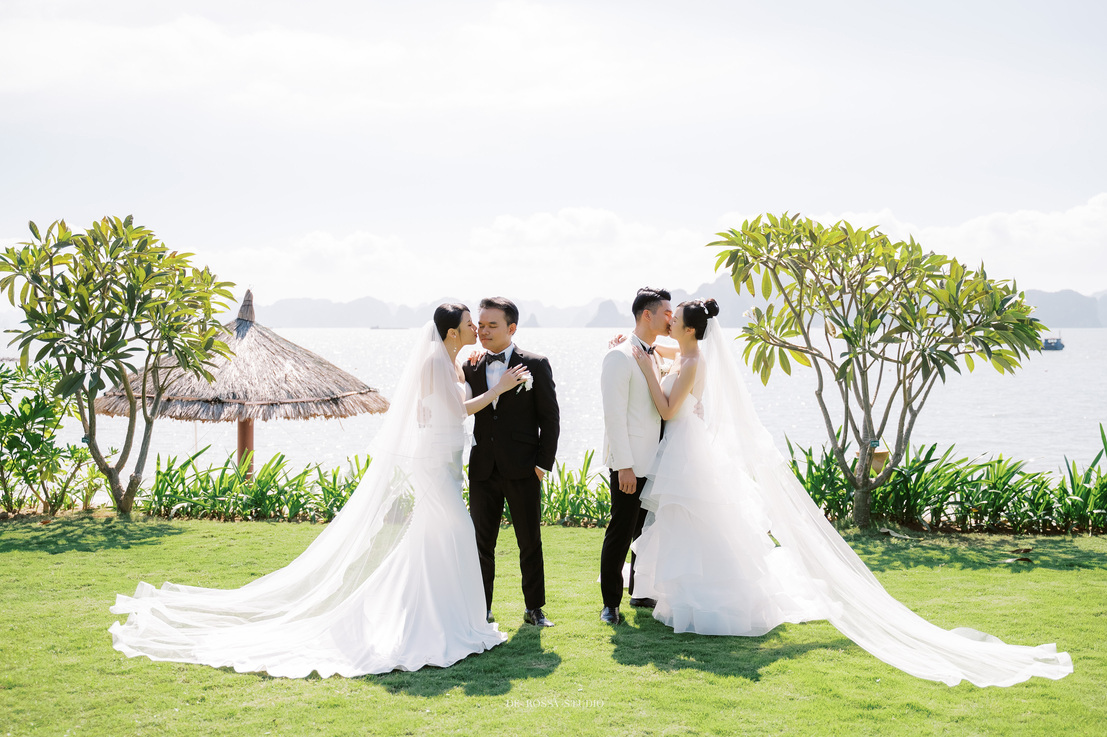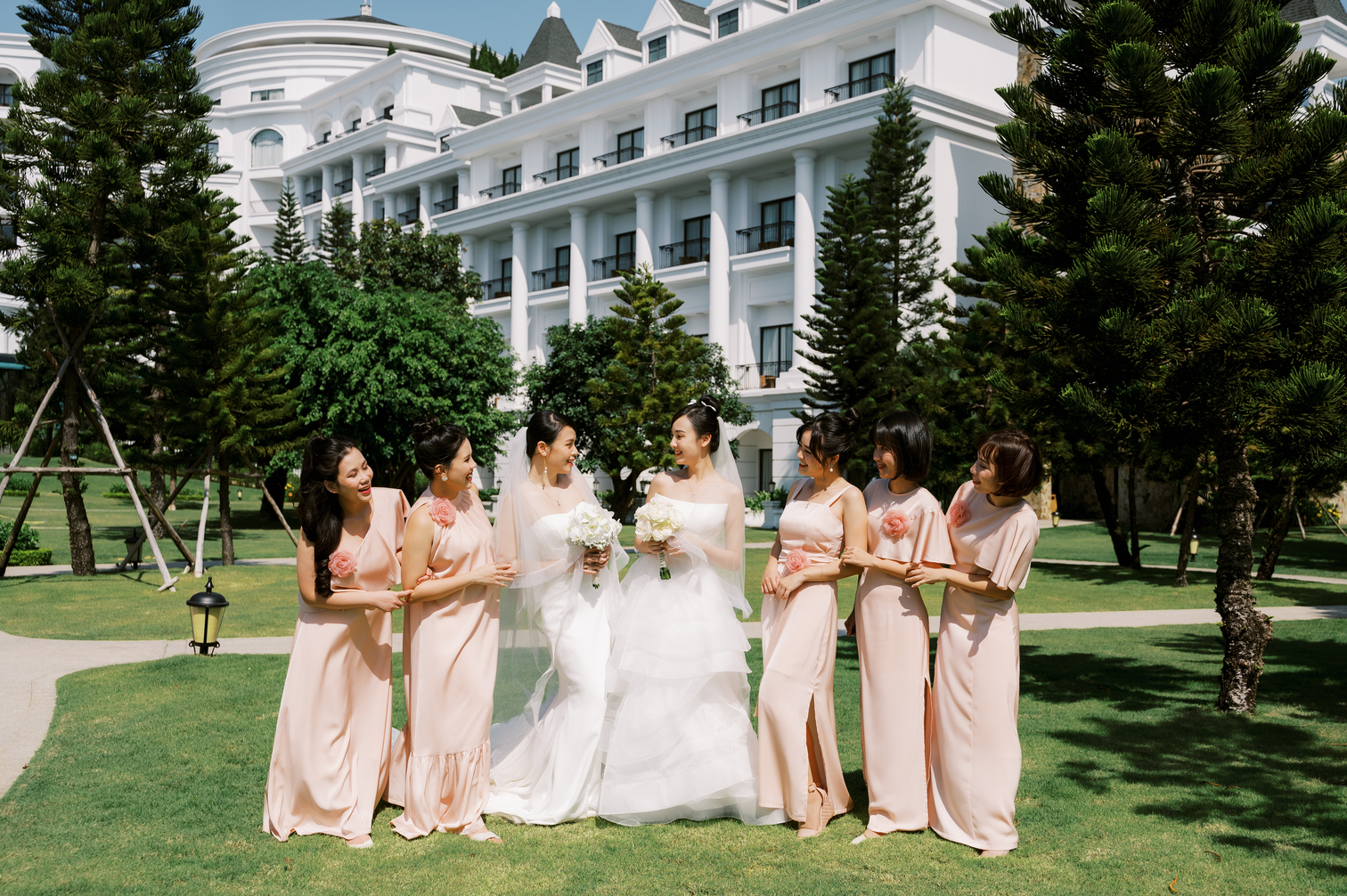 Although Double Wedding's overall vibe was serene and sacred, our adorable couples didn't forget to have a wonderful time, enjoying a fun photoshoot with their bridesmaids and groomsmen.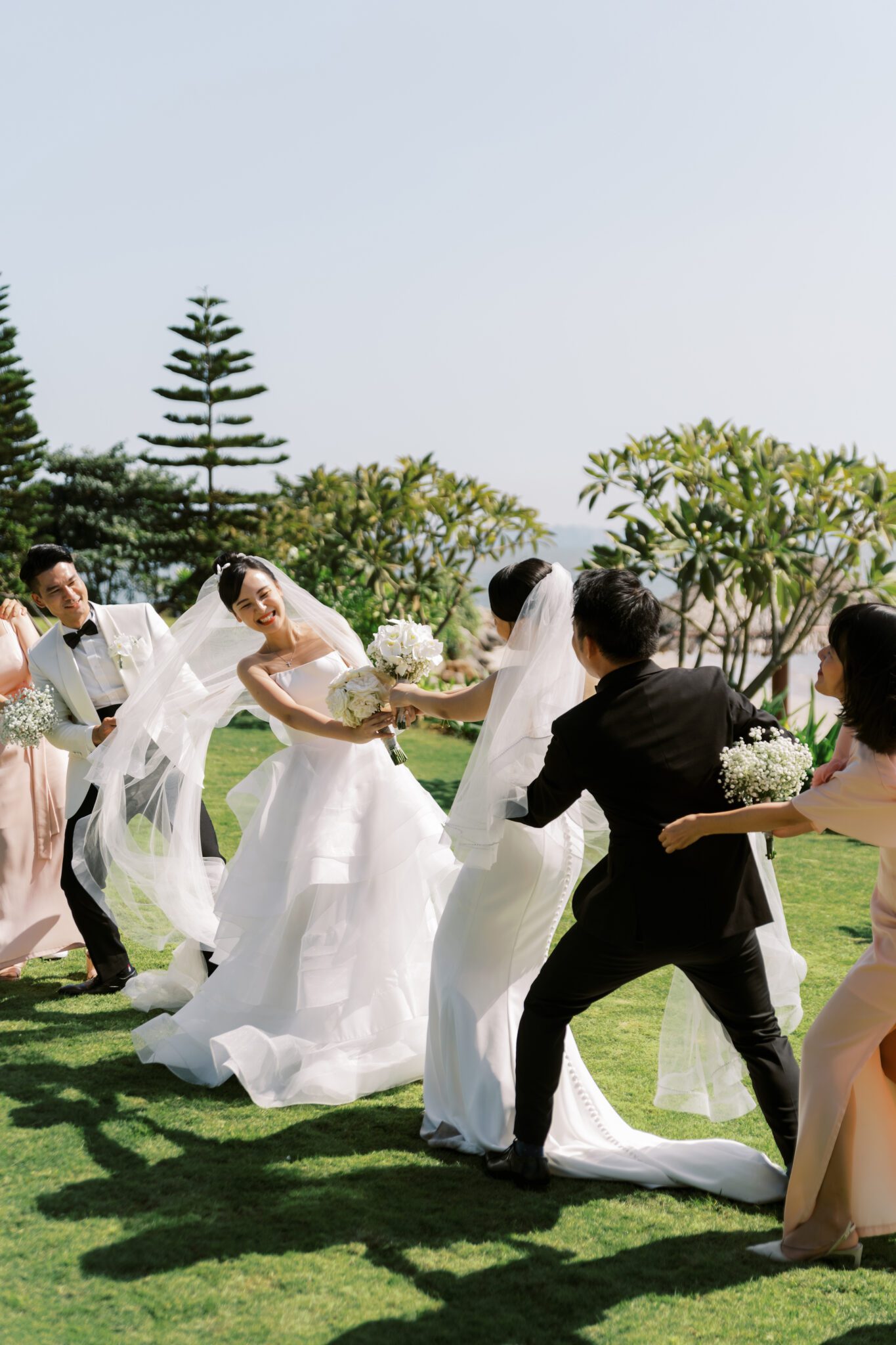 A pure white beach wedding ceremony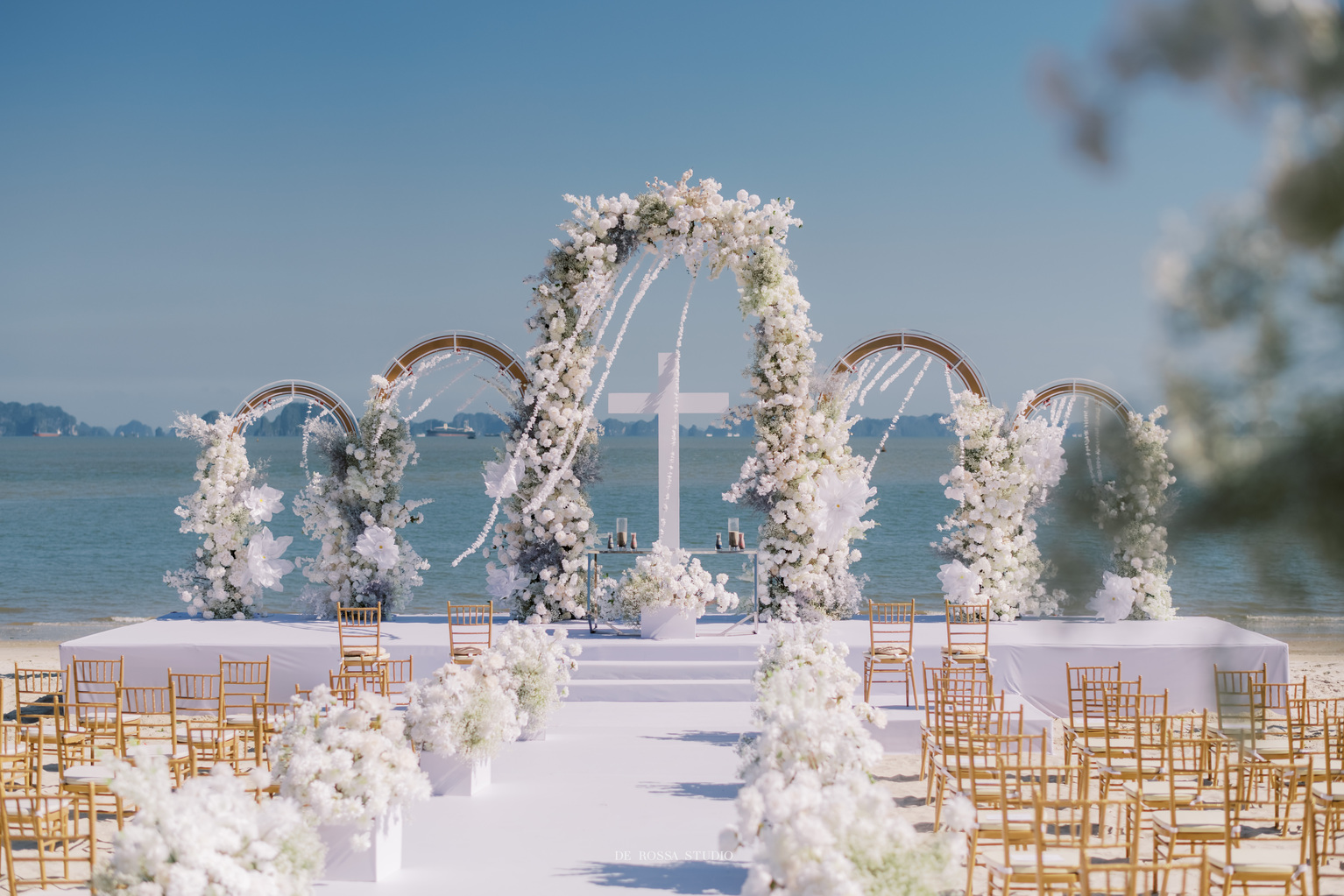 Double Wedding's concept was a fan-favorite according to our little year-end survey. The decor concept was created around the pure white palette – a perfect choice for a romantic beach ceremony, at the same time expressing an apparent sense of purity and sacredness for a Christian wedding.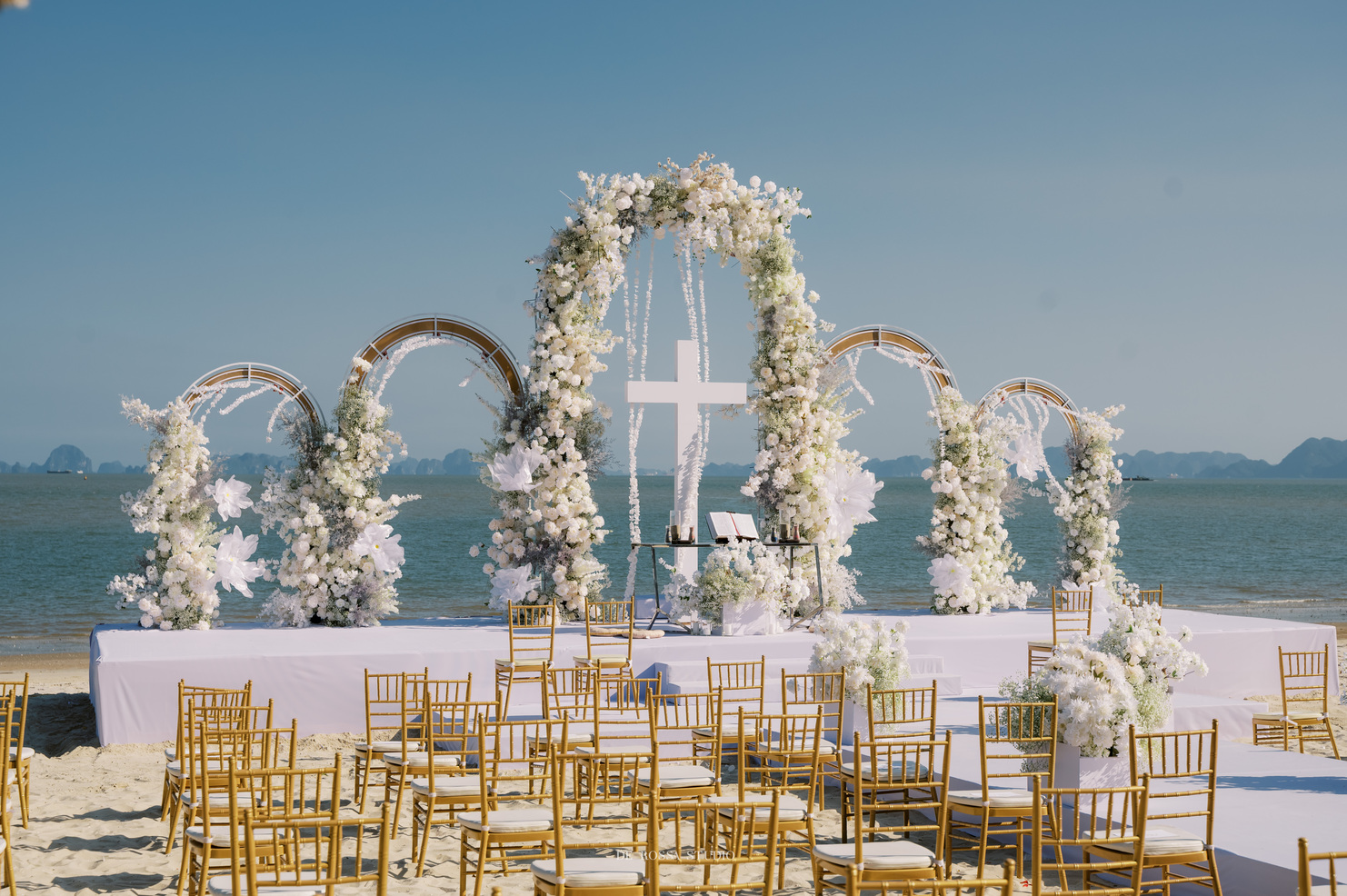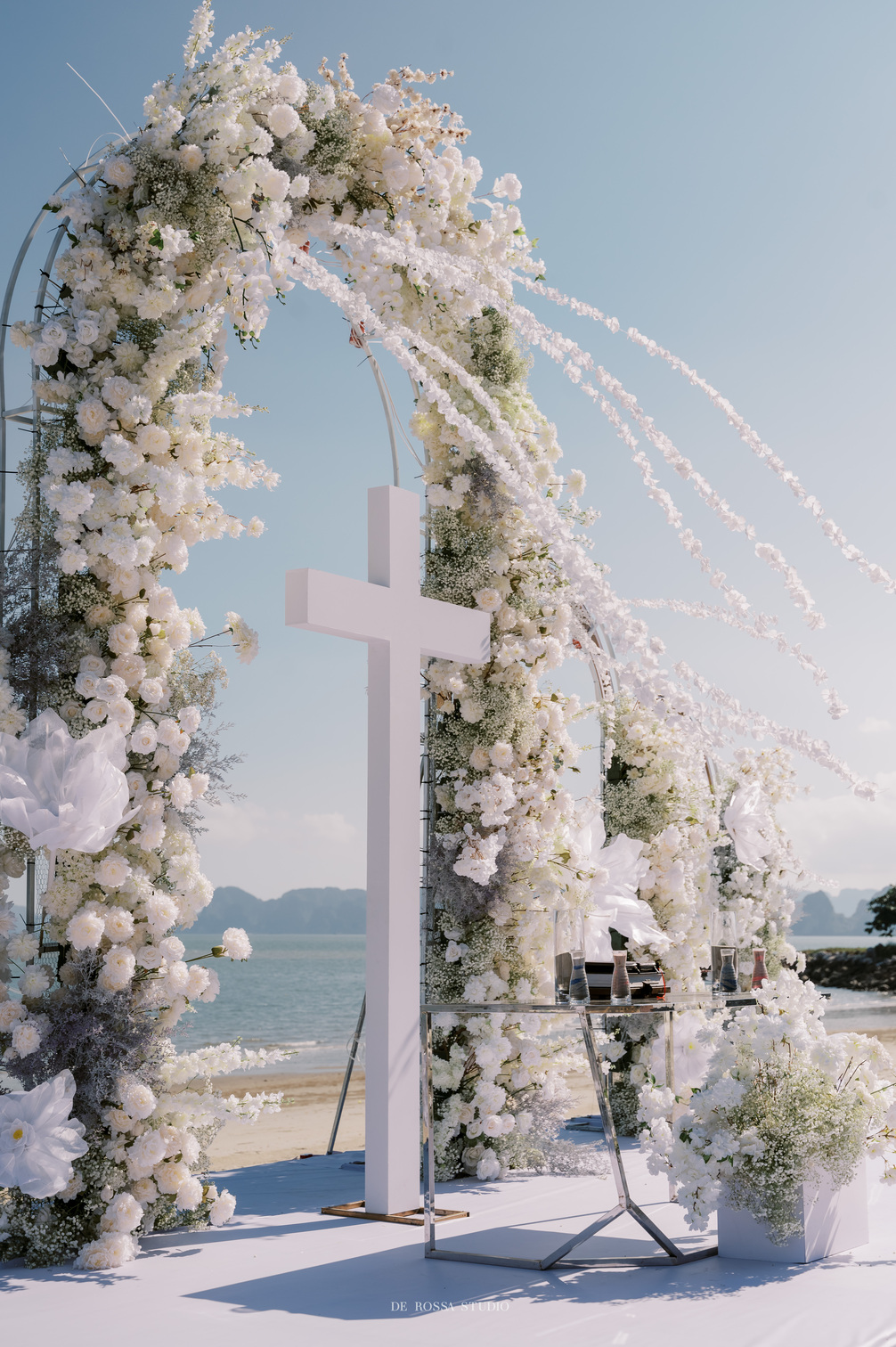 The scene was truly breathtaking with the flower arches, aisle and wedding stage all wrapped in pure white. The centerpiece of the ceremony was the most sacred symbol – the white cross, a testimony to God for the inception of the couples' marriage.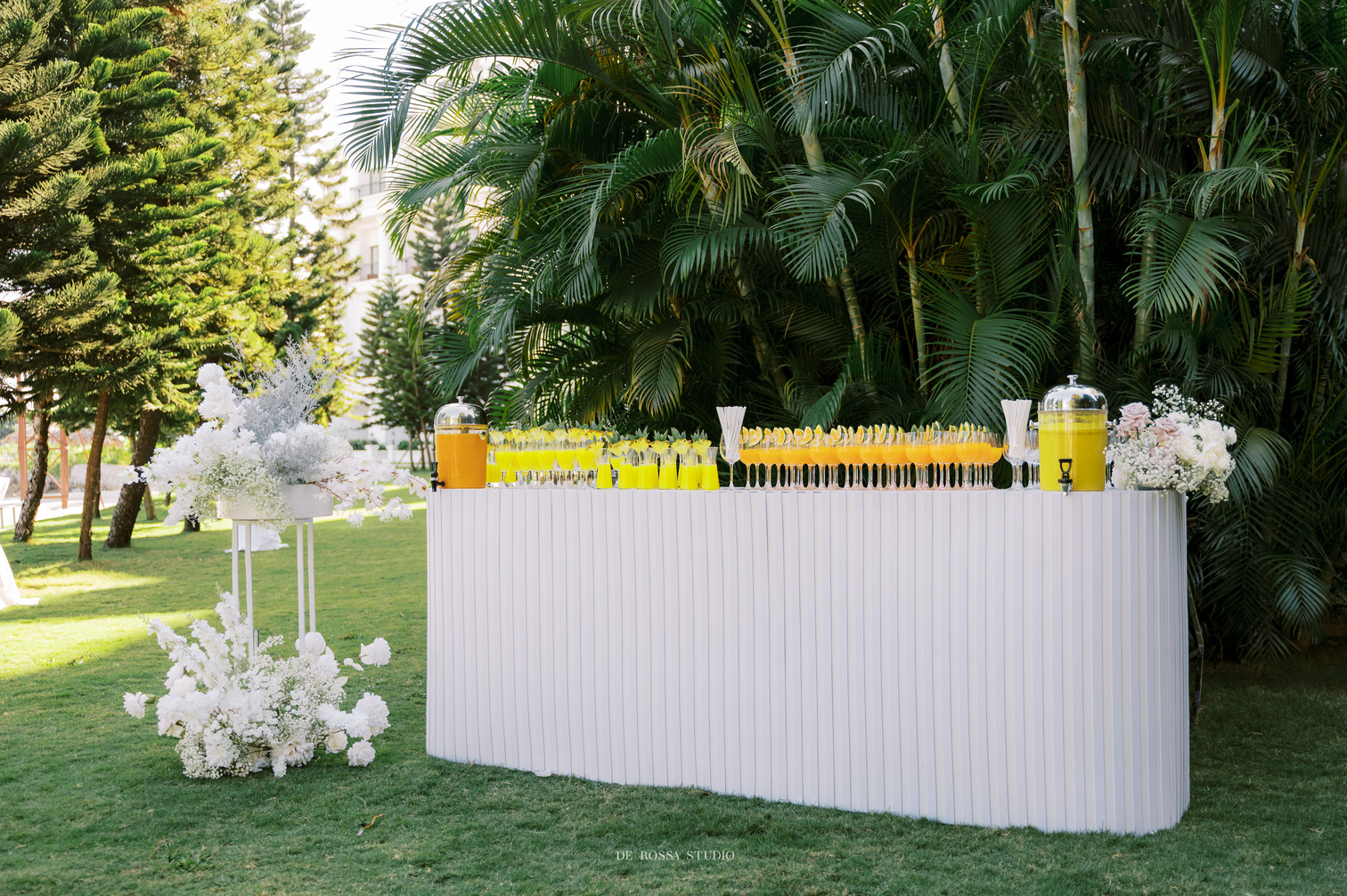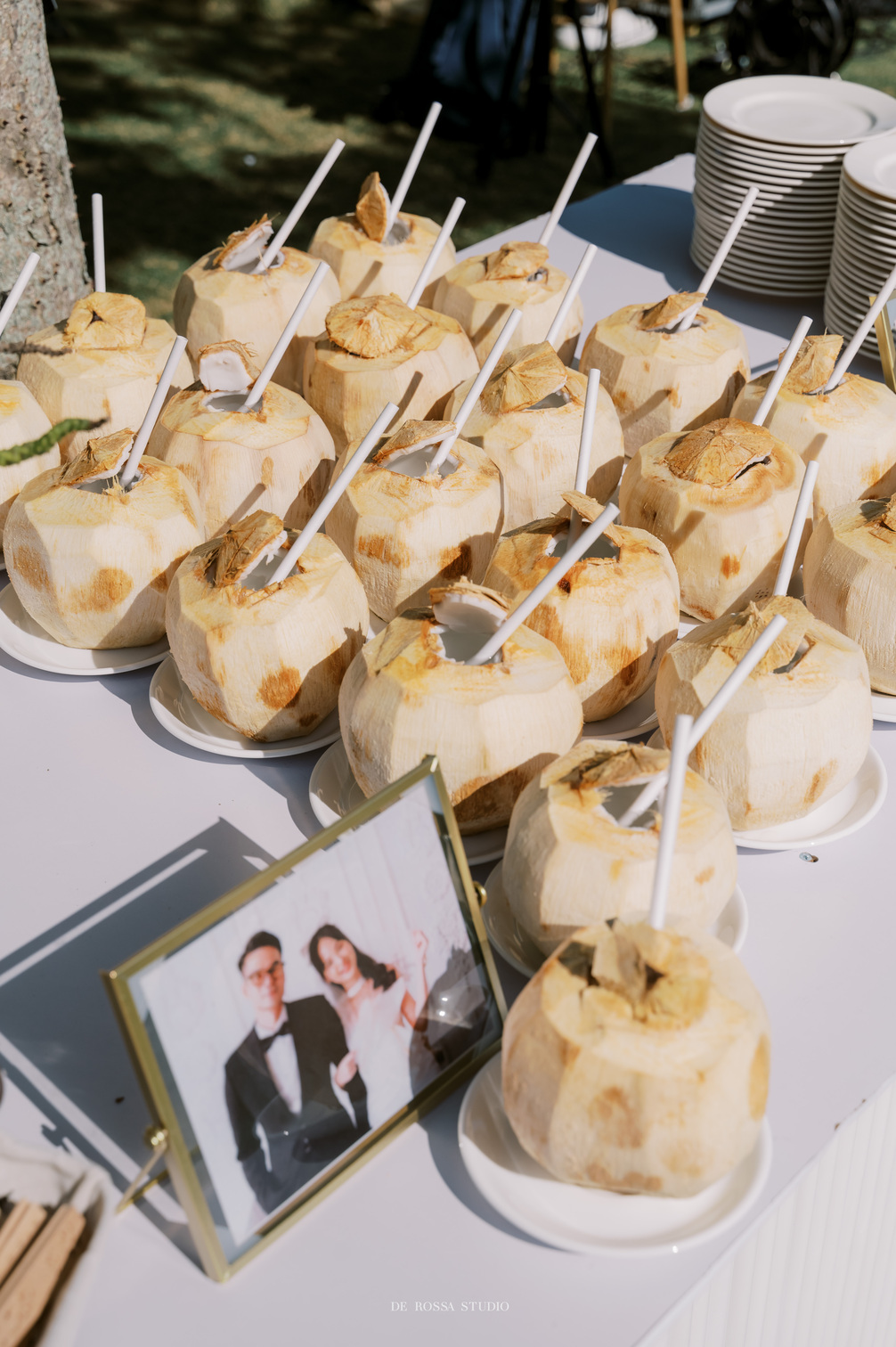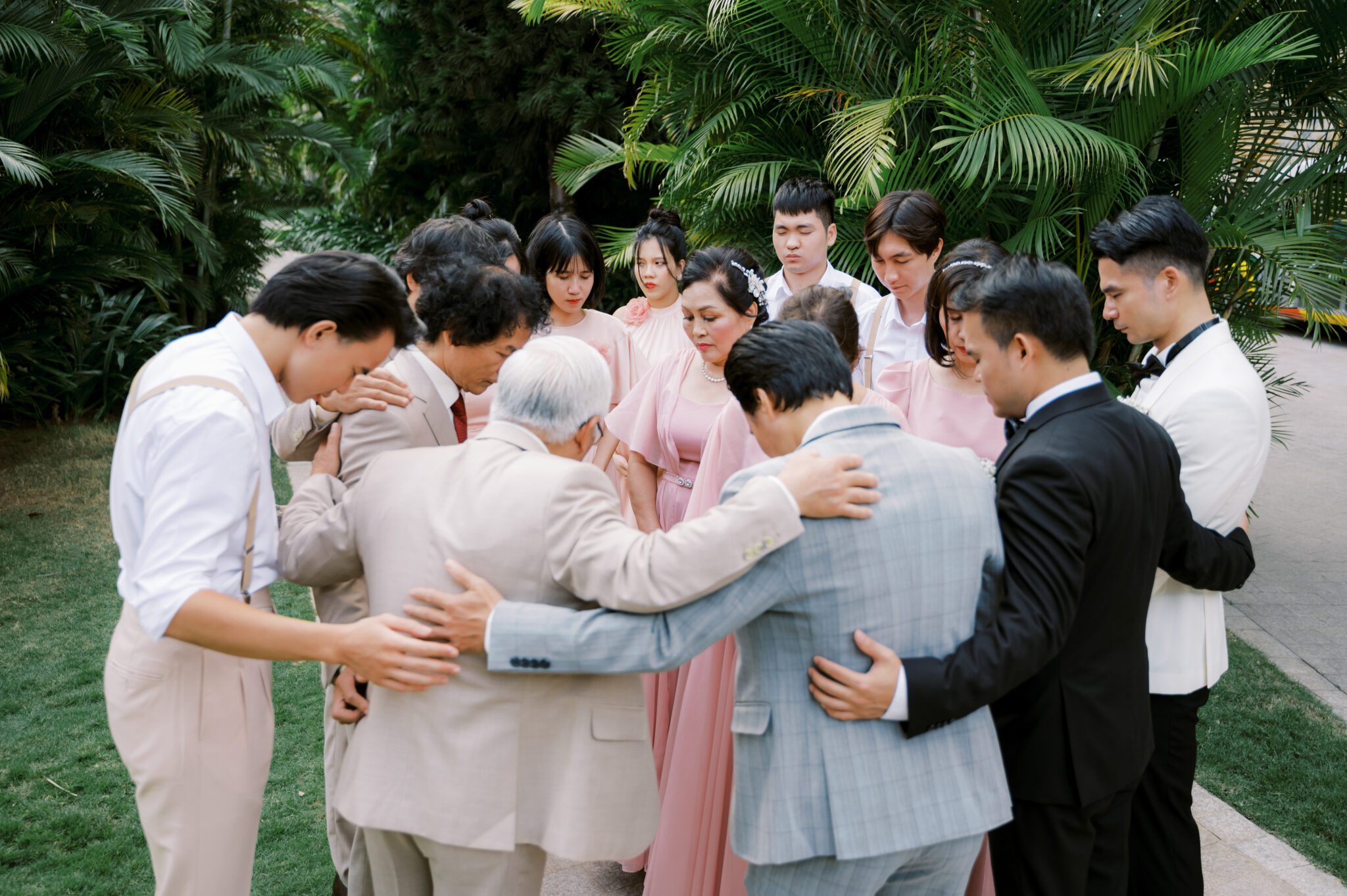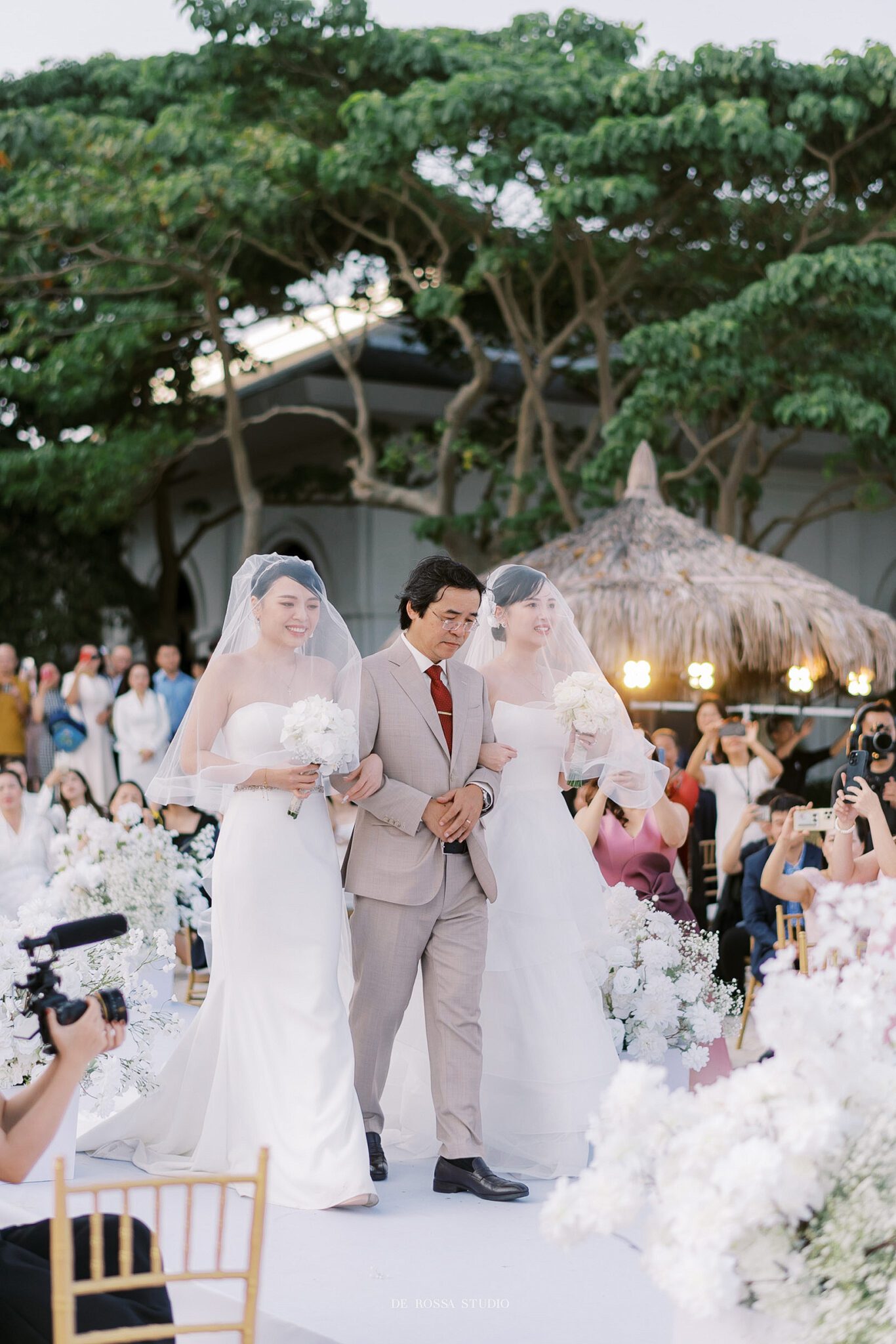 An emotional double walk-in
The most beautiful moment was unanimously the walk-in when Mr. Vuong walked both of her princesses down the aisle. Watch it here!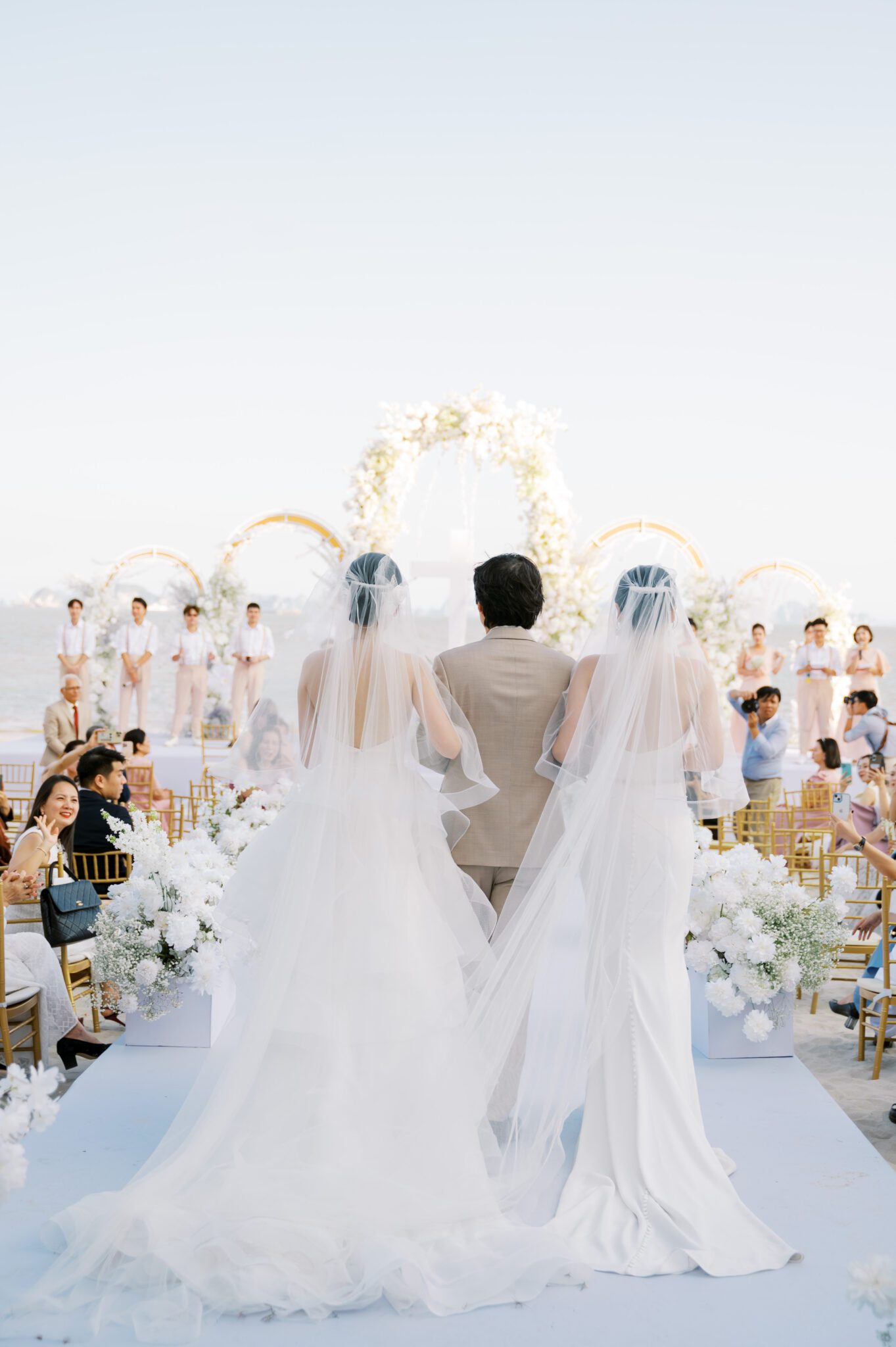 An interesting fact of this wedding; the brides' father was the one who prompted the idea of a double wedding. "What if Quynh and Nicholas get married together with Thao and Quy? It would be my dream to walk both of my daughters down the aisle" – Mr. Vuong dream indeed came true and the moment he put his daughters' hands in the hands of his sons-in-law was undoubtedly the most emotional one in this surreal wedding.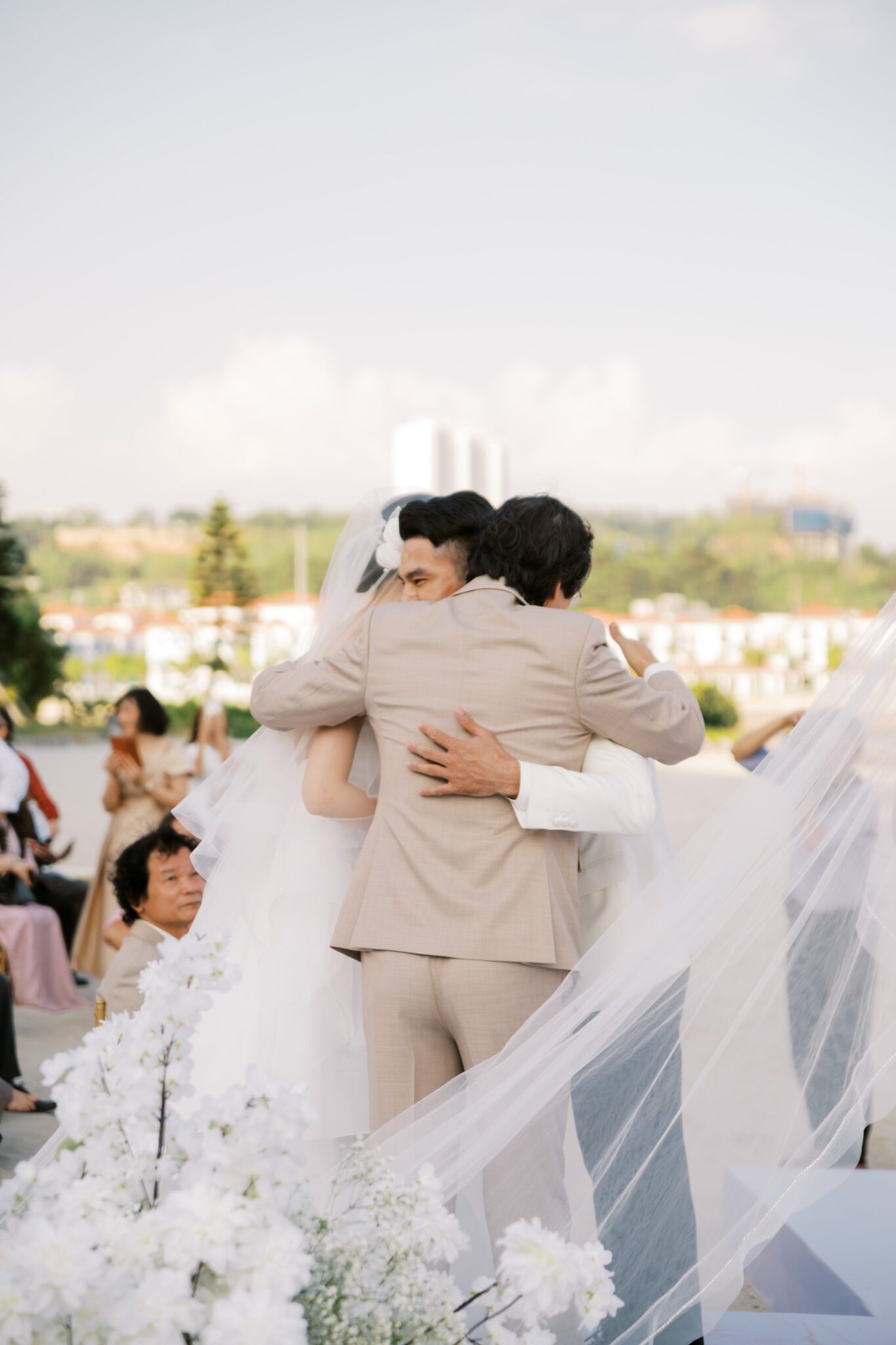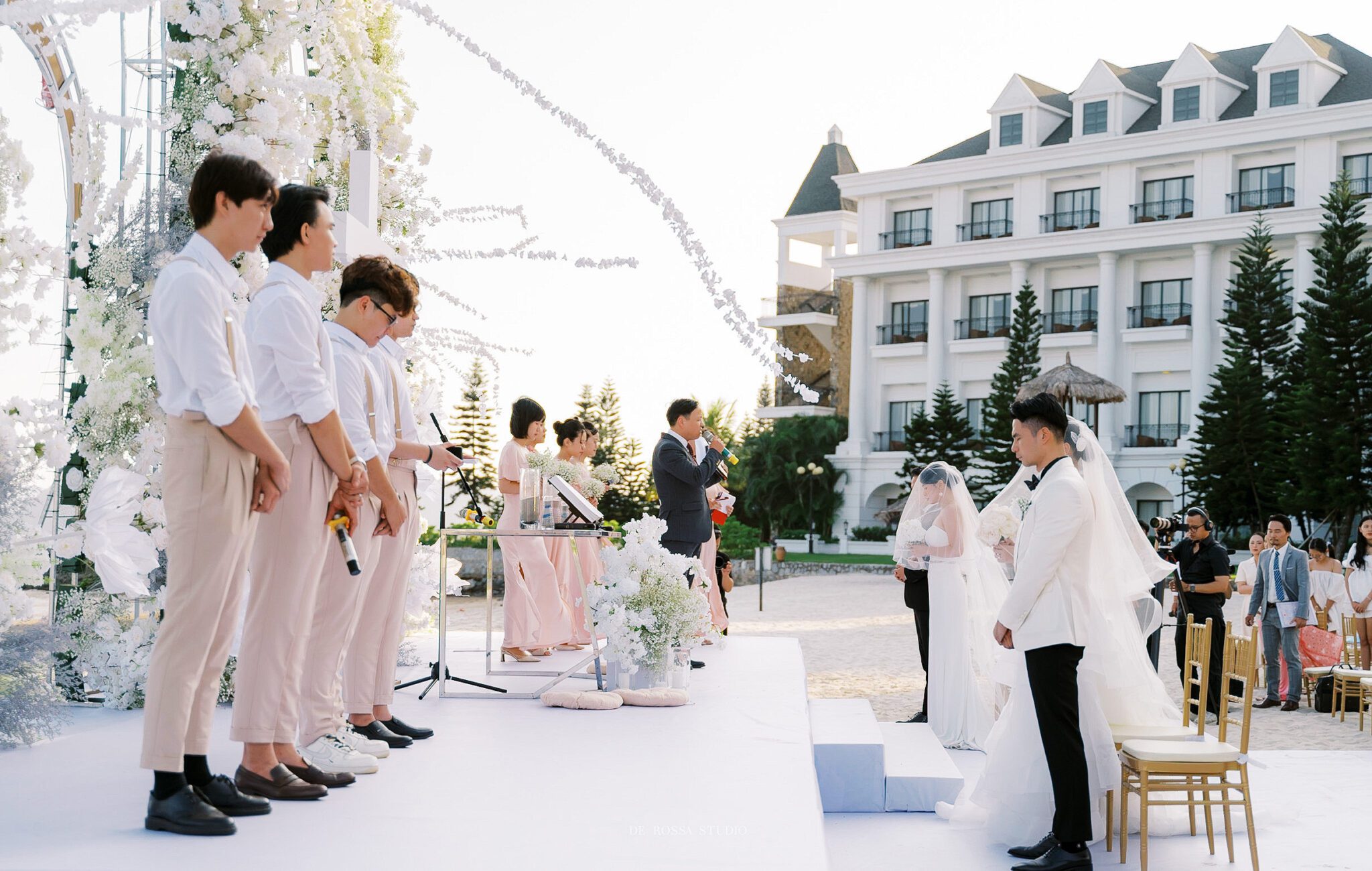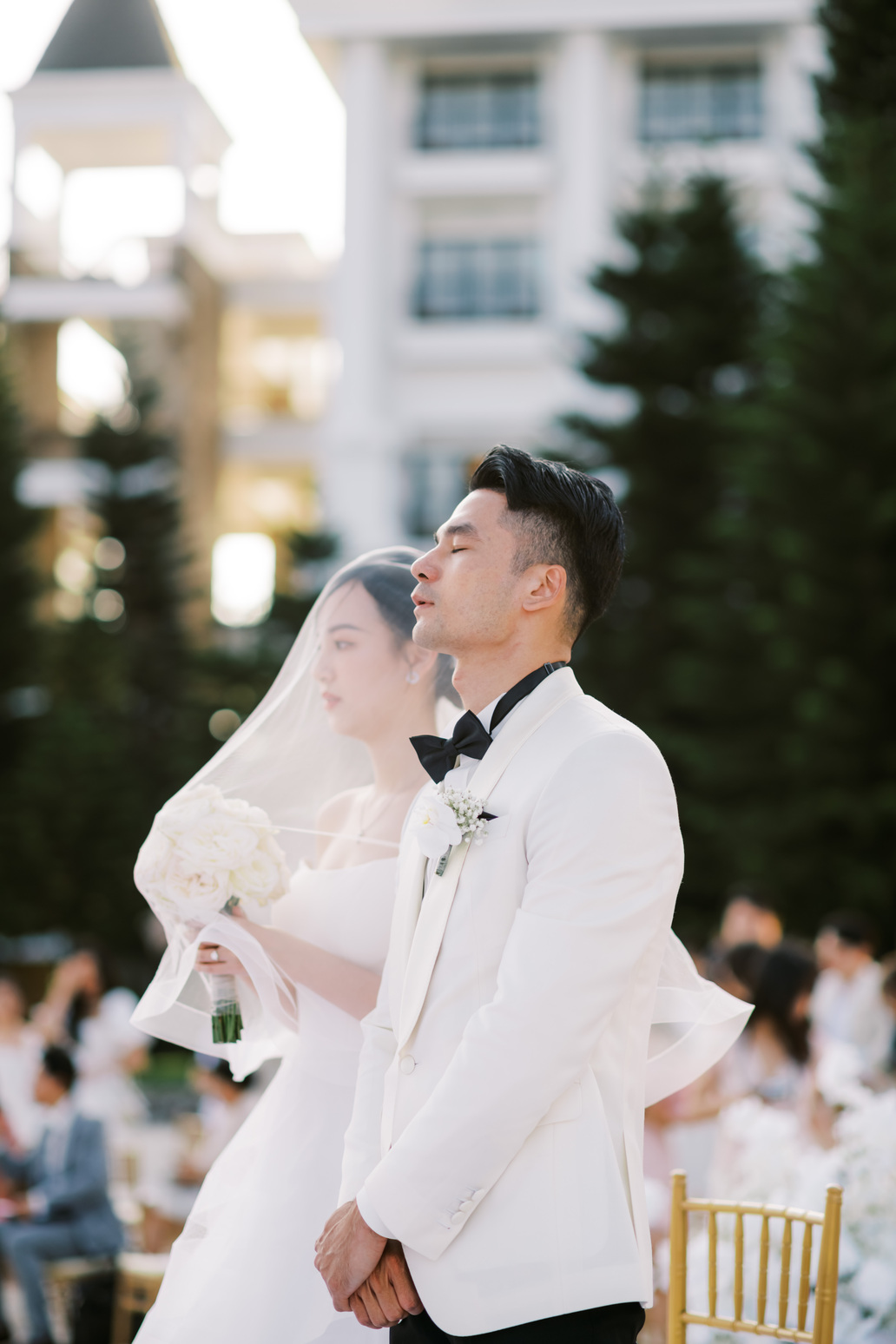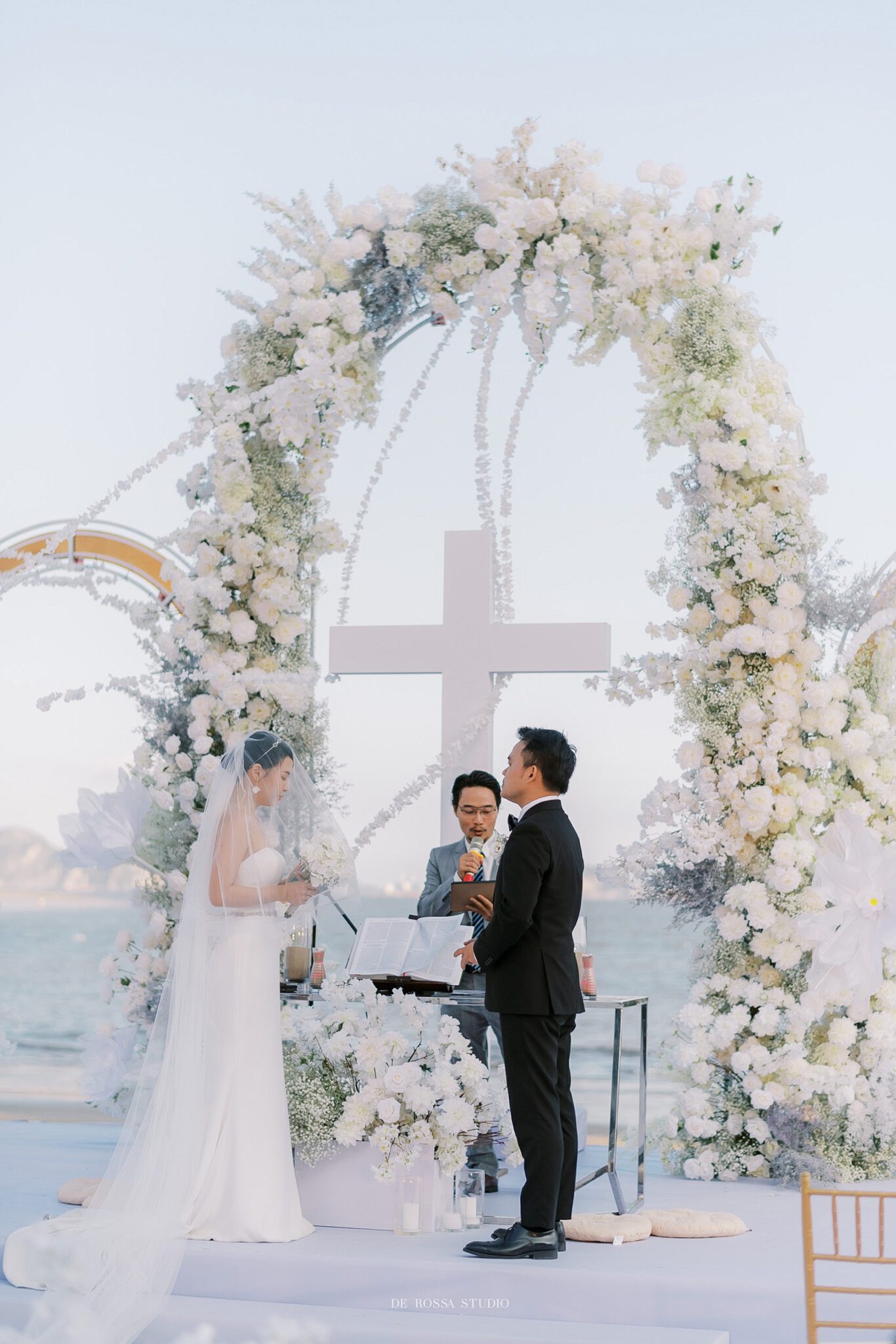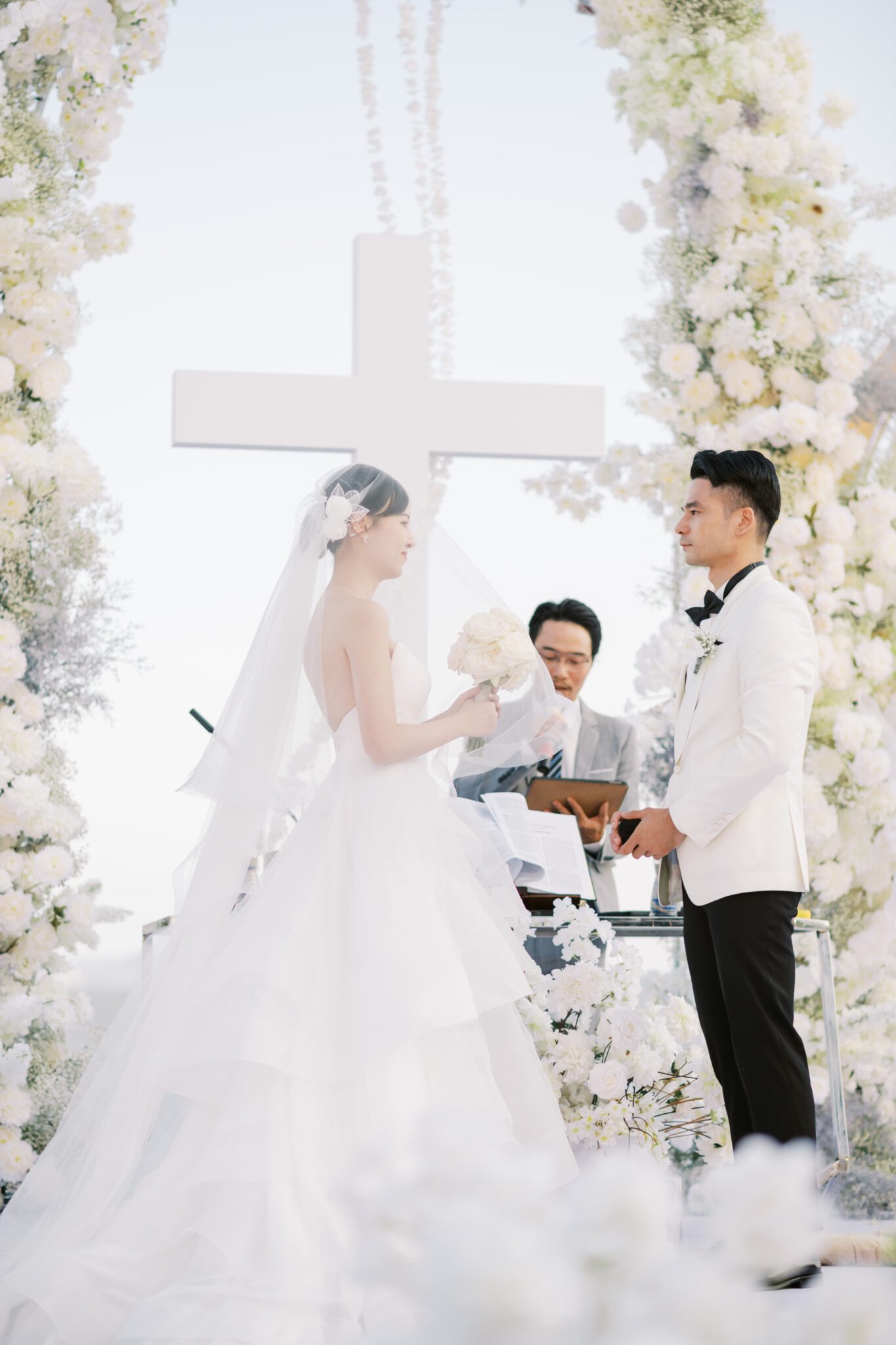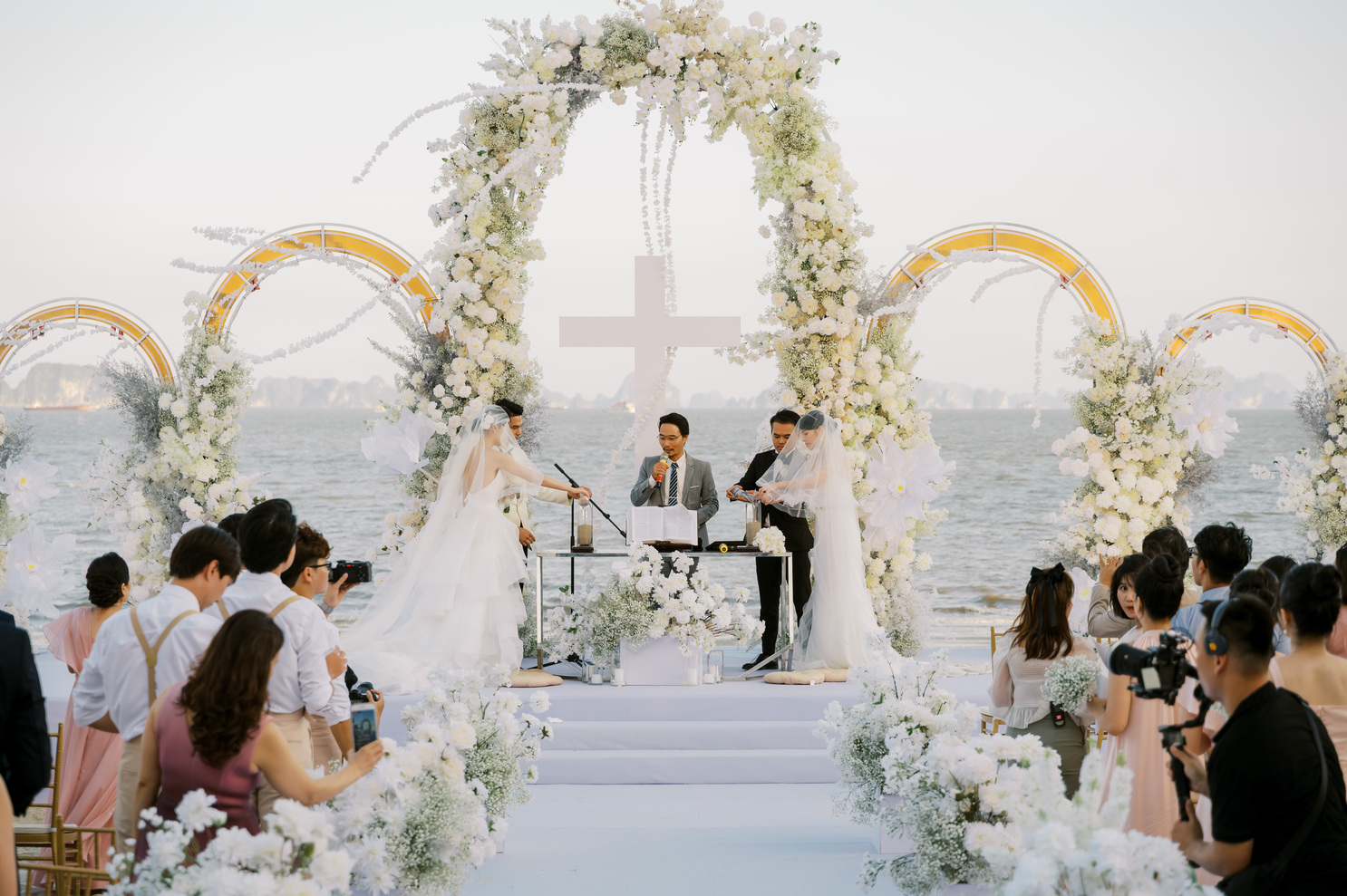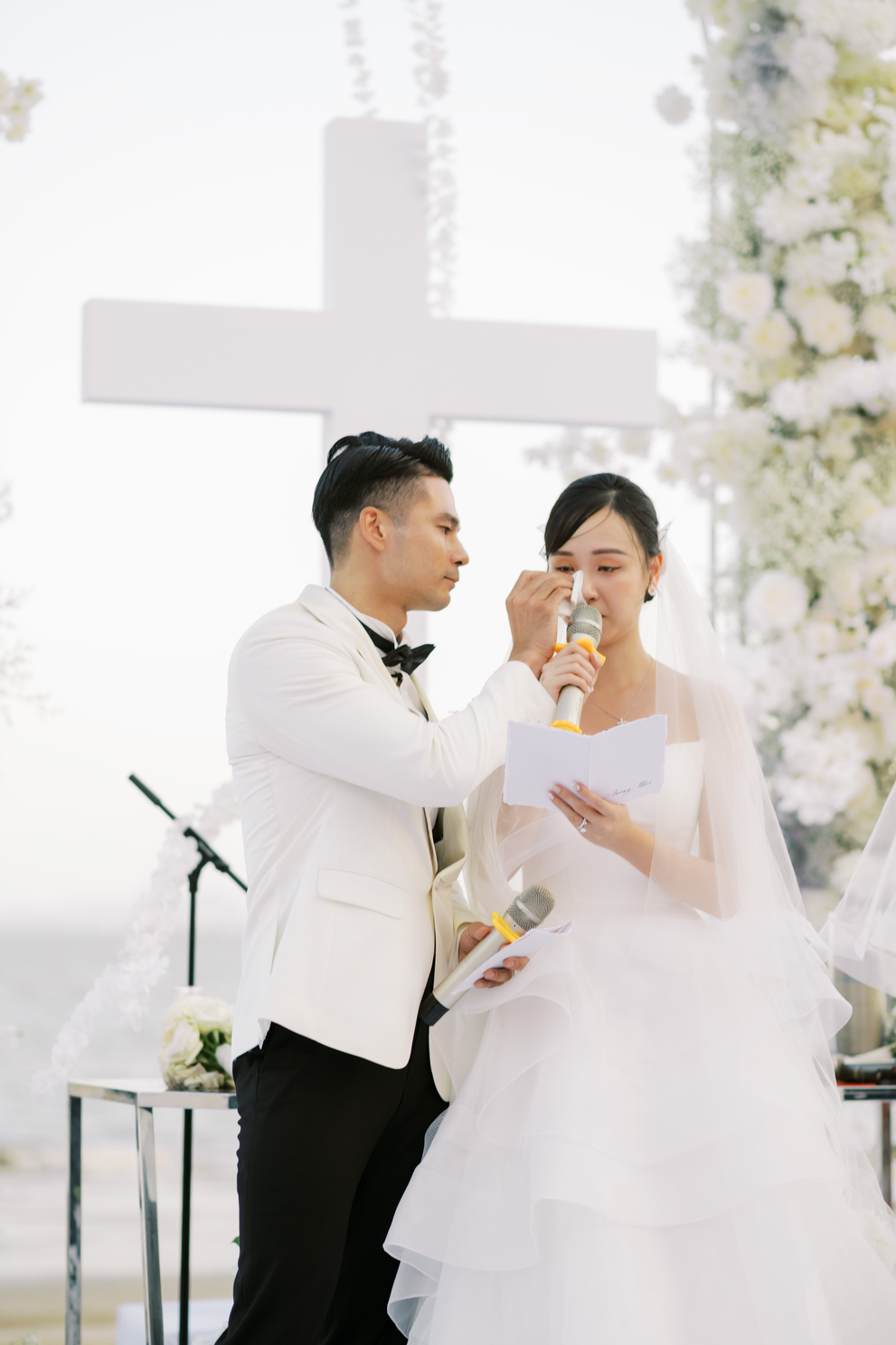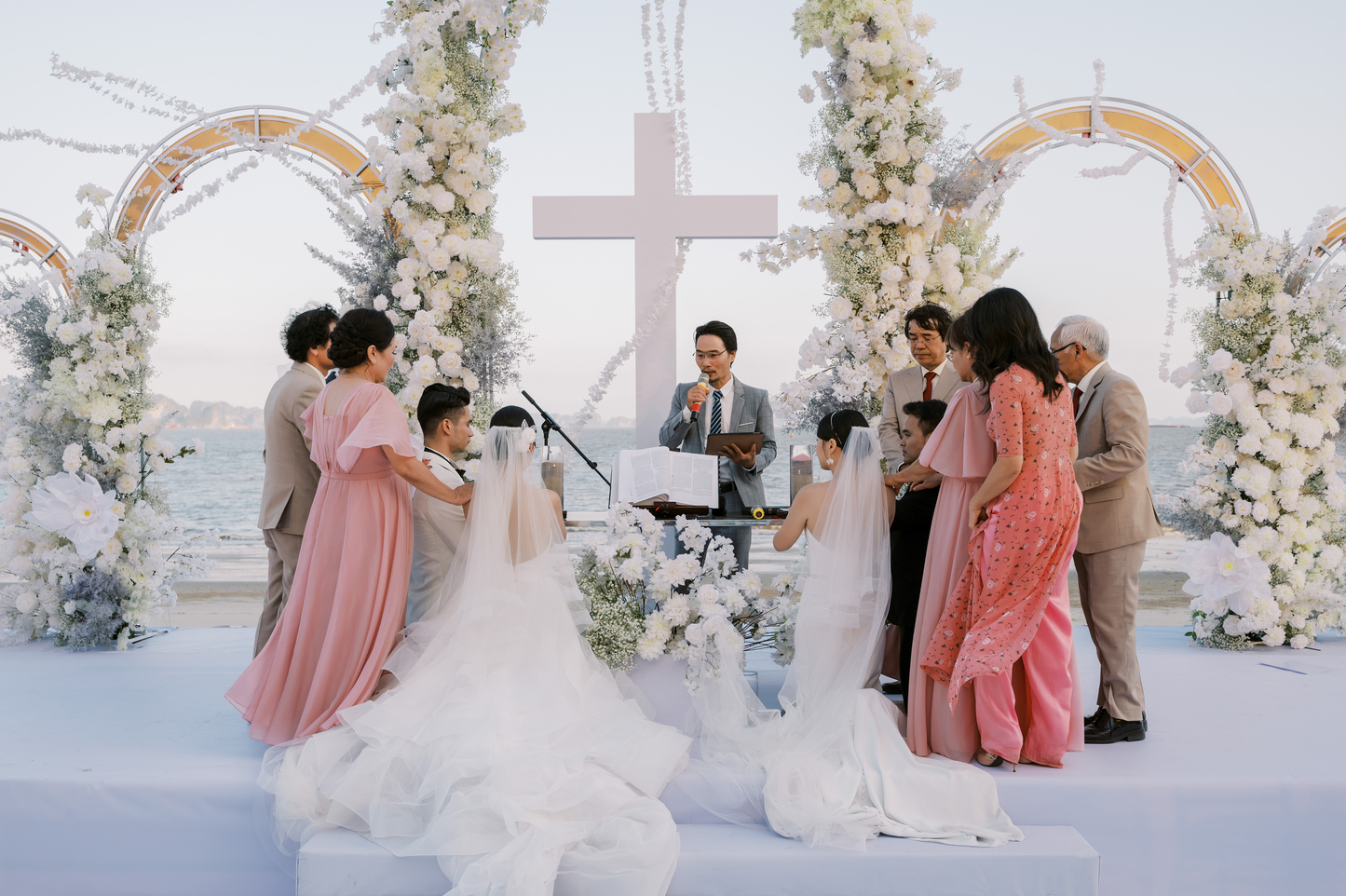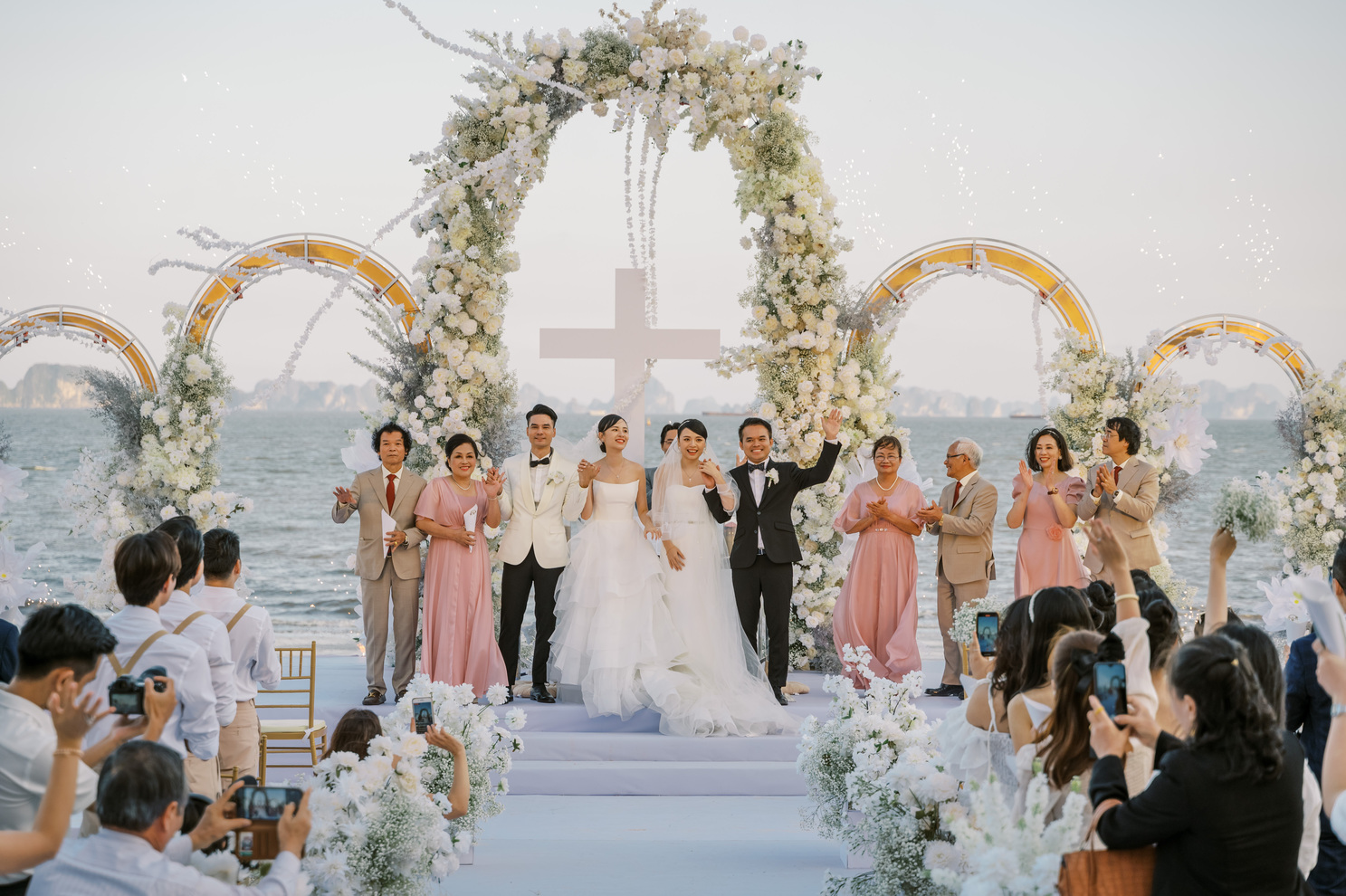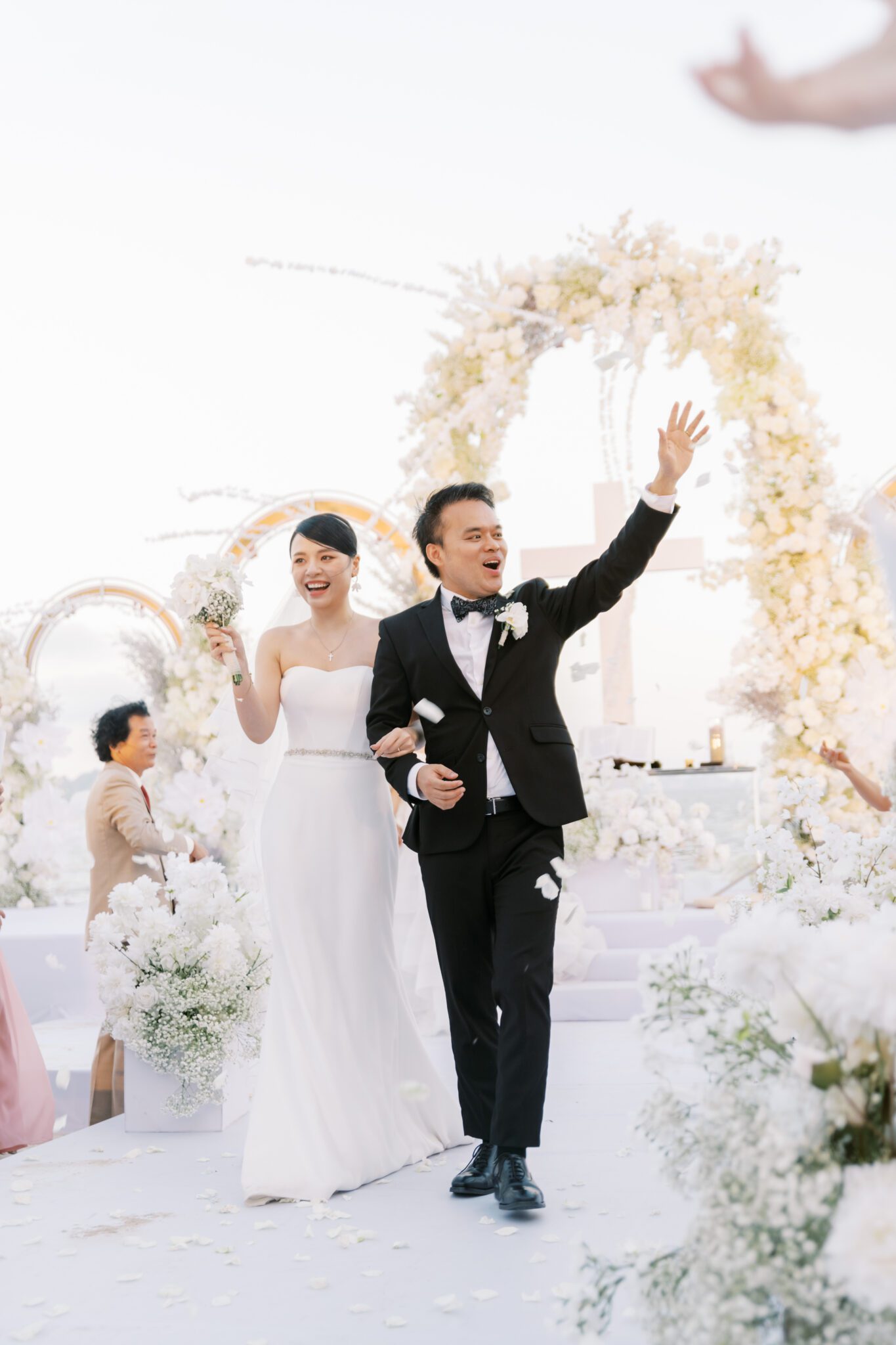 A dazzling dinner reception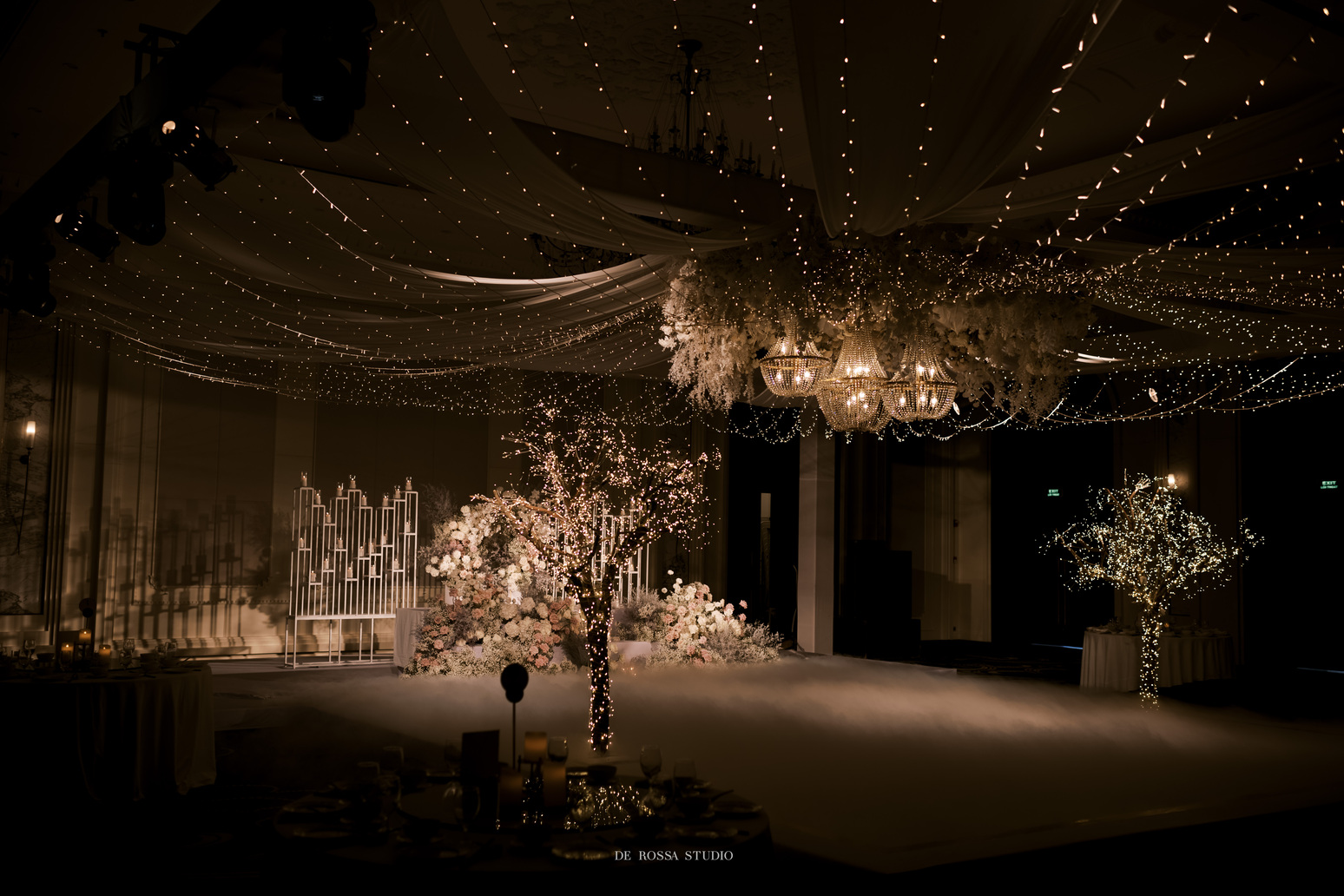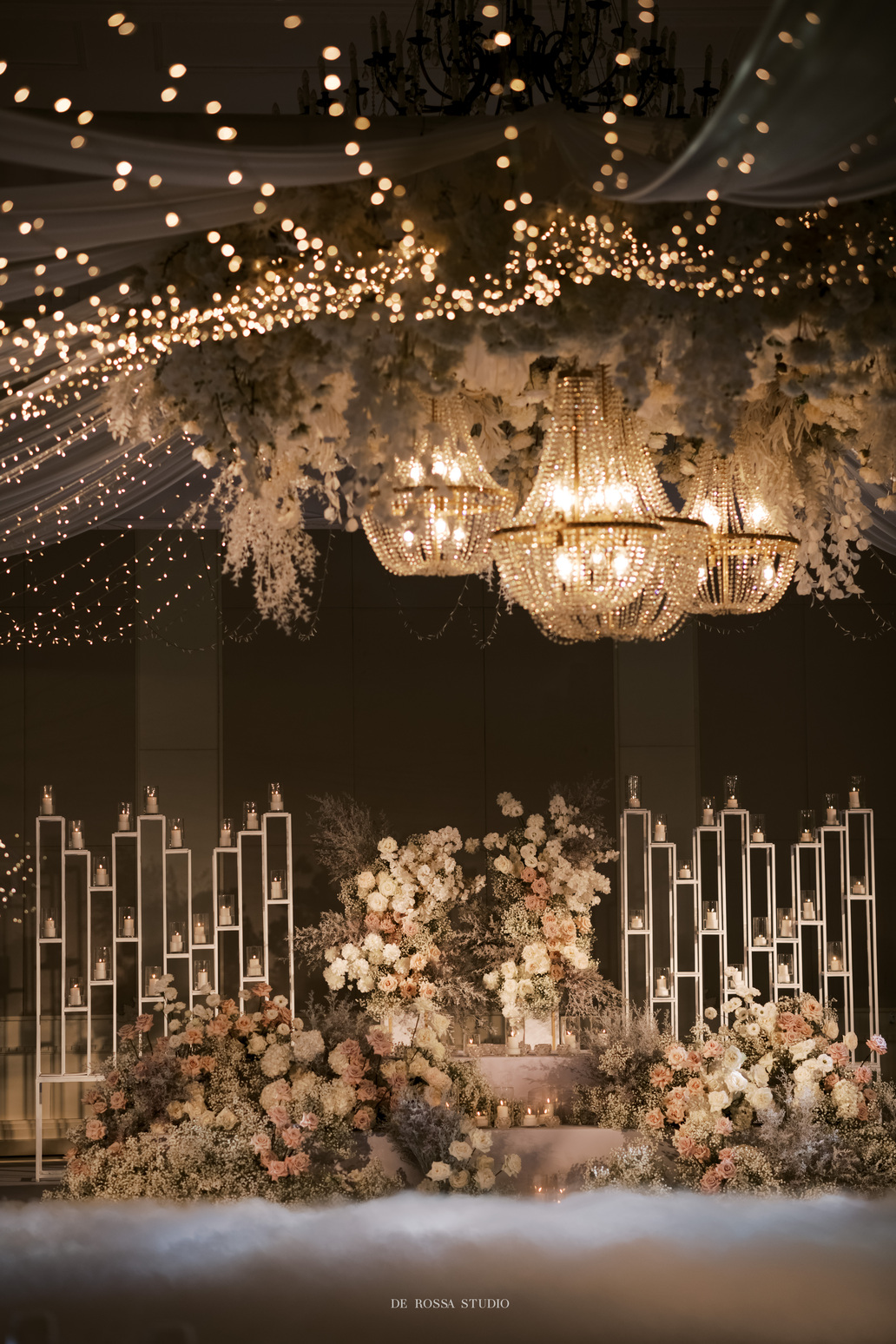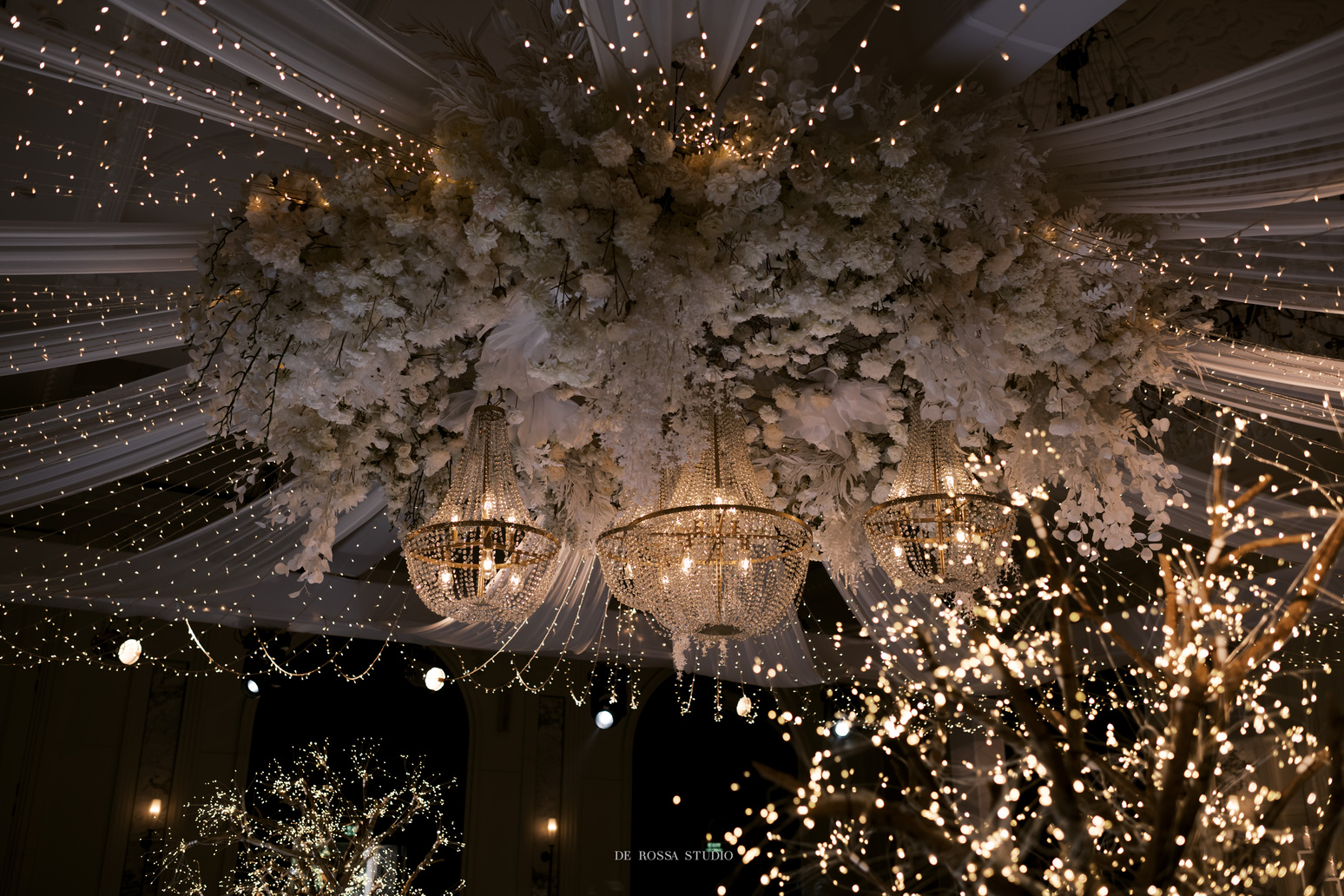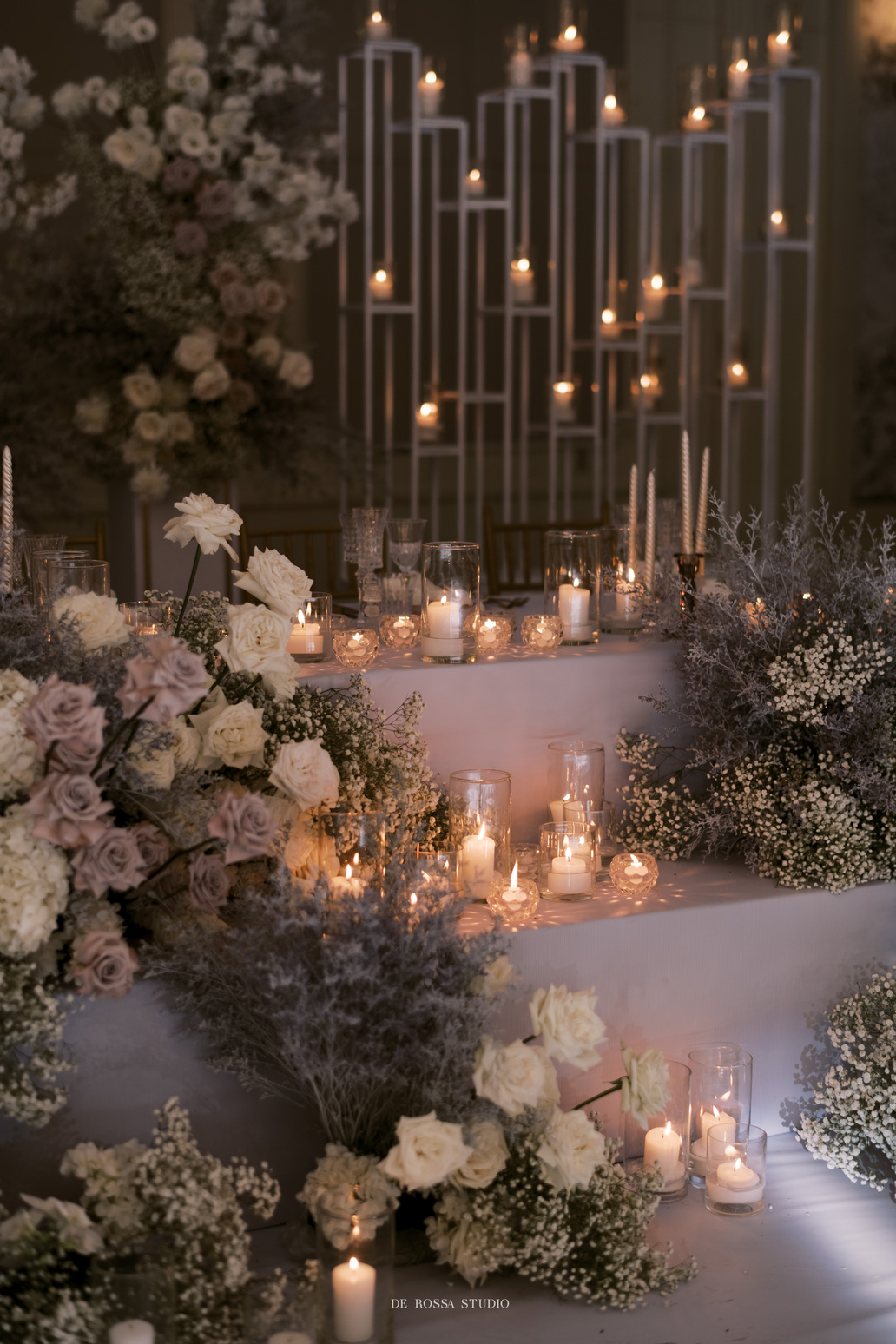 For the dinner reception, the pure white concept was complemented by the glittering light of chandeliers, fairy lights and candles. Dreamy, heavenly and stunning – those are the words to describe Double Wedding's decorated ballroom.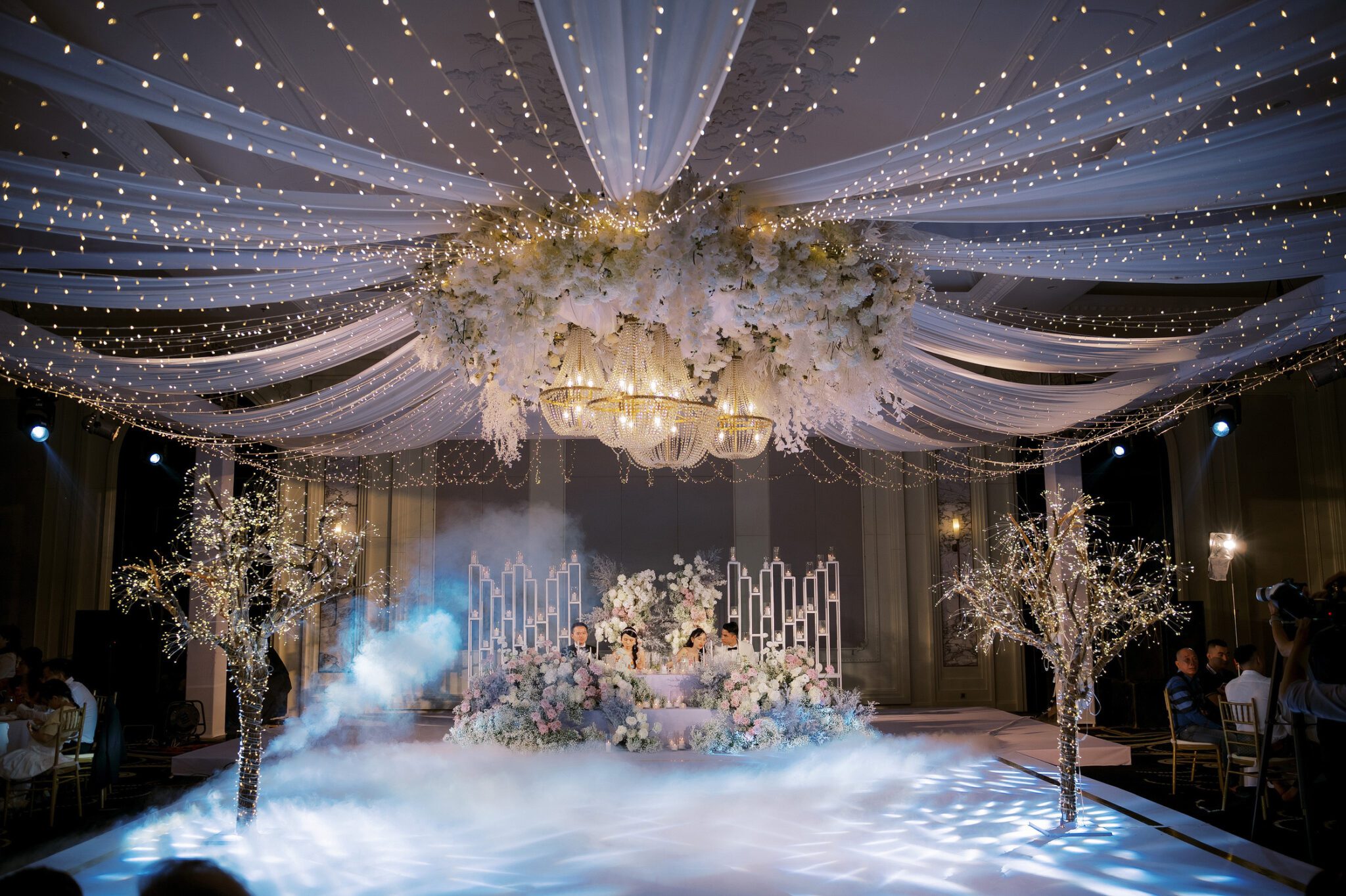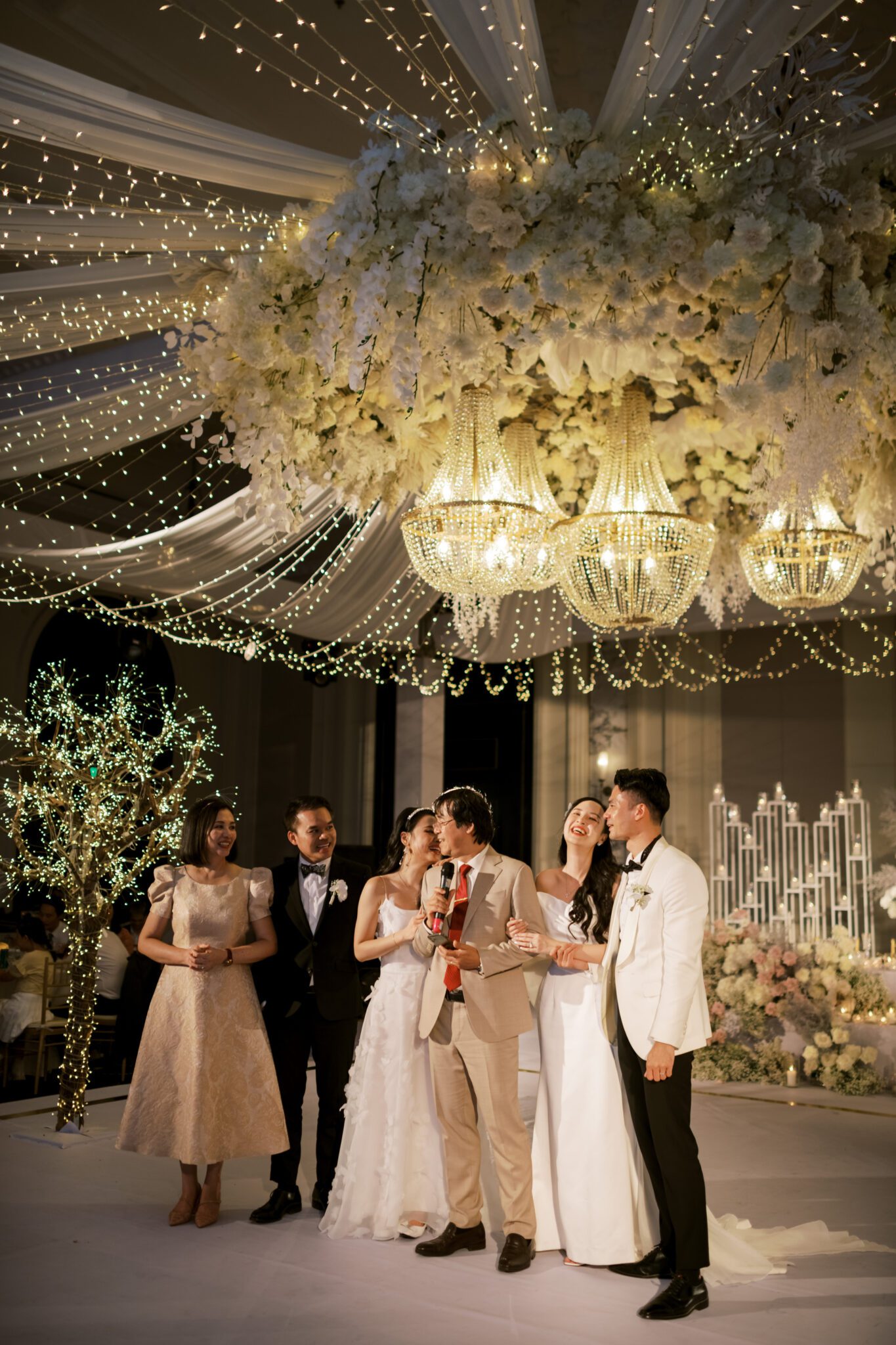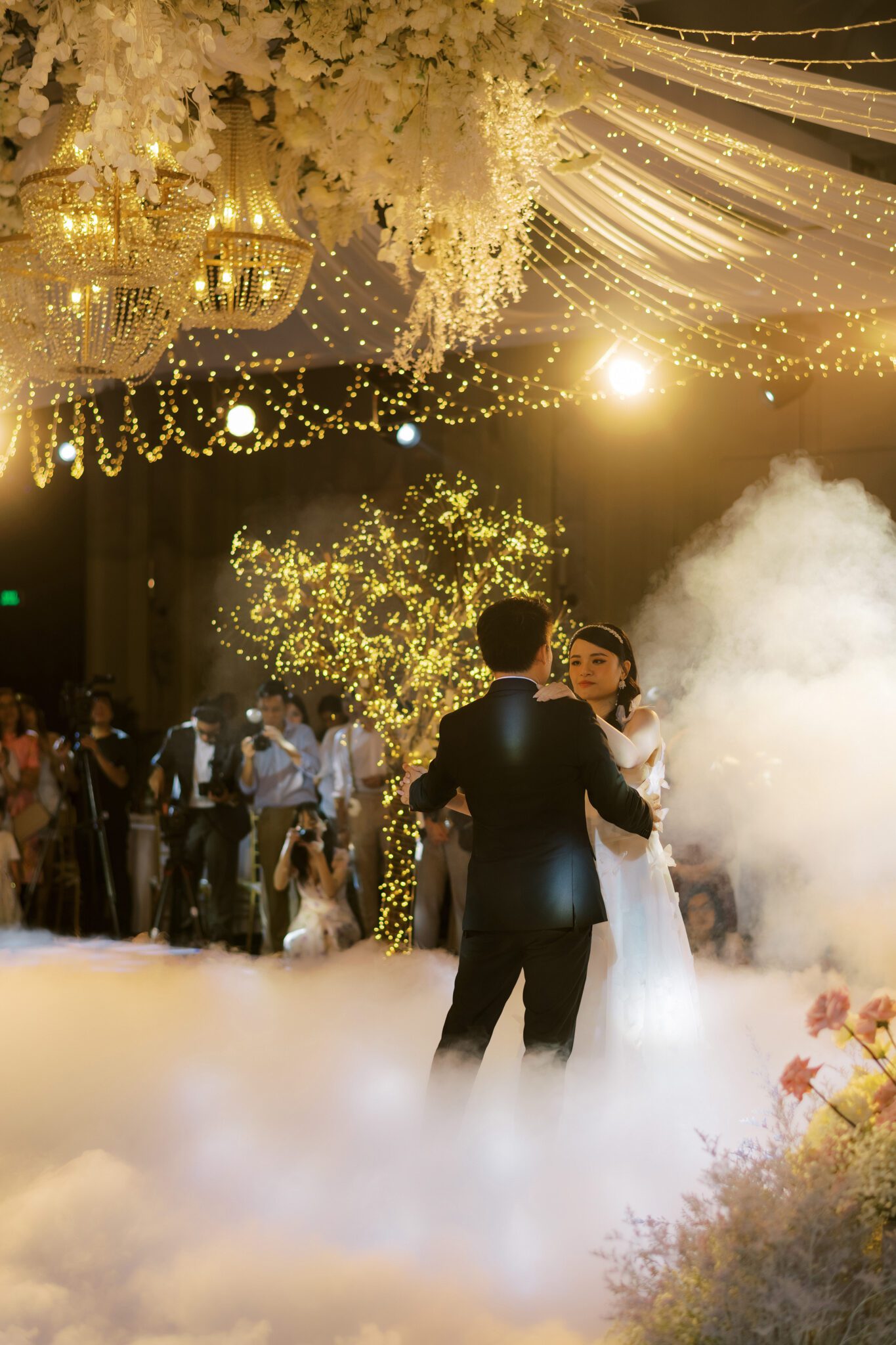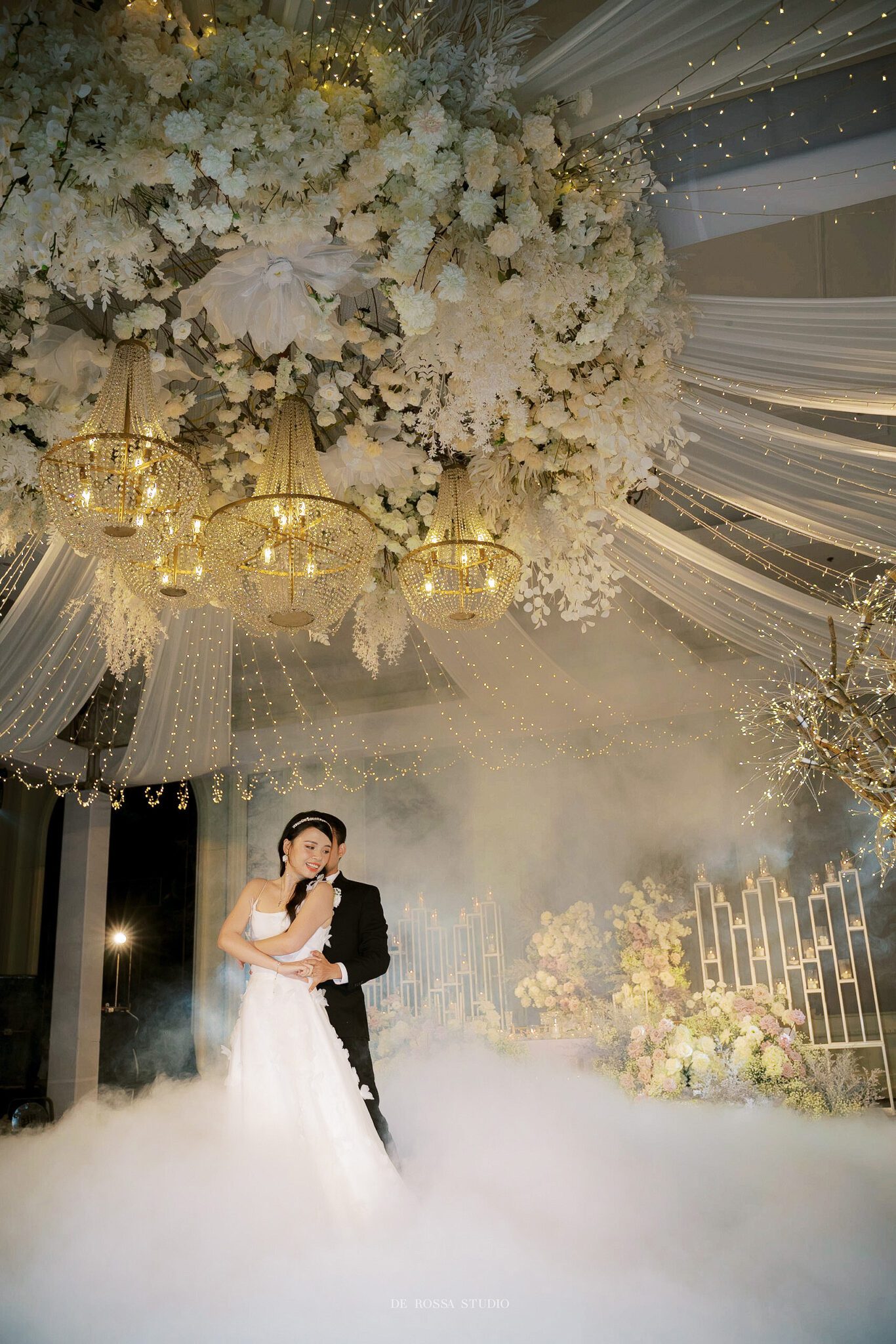 If the beach wedding ceremony was brimming with serenity and sacredness, the dinner reception was filled with romance, family values and excitement. Quynh Anh – Nicholas, Thao – Quy had an one-of-a-kind double-couple first dance and enjoyed a cozy evening with their dearest ones.