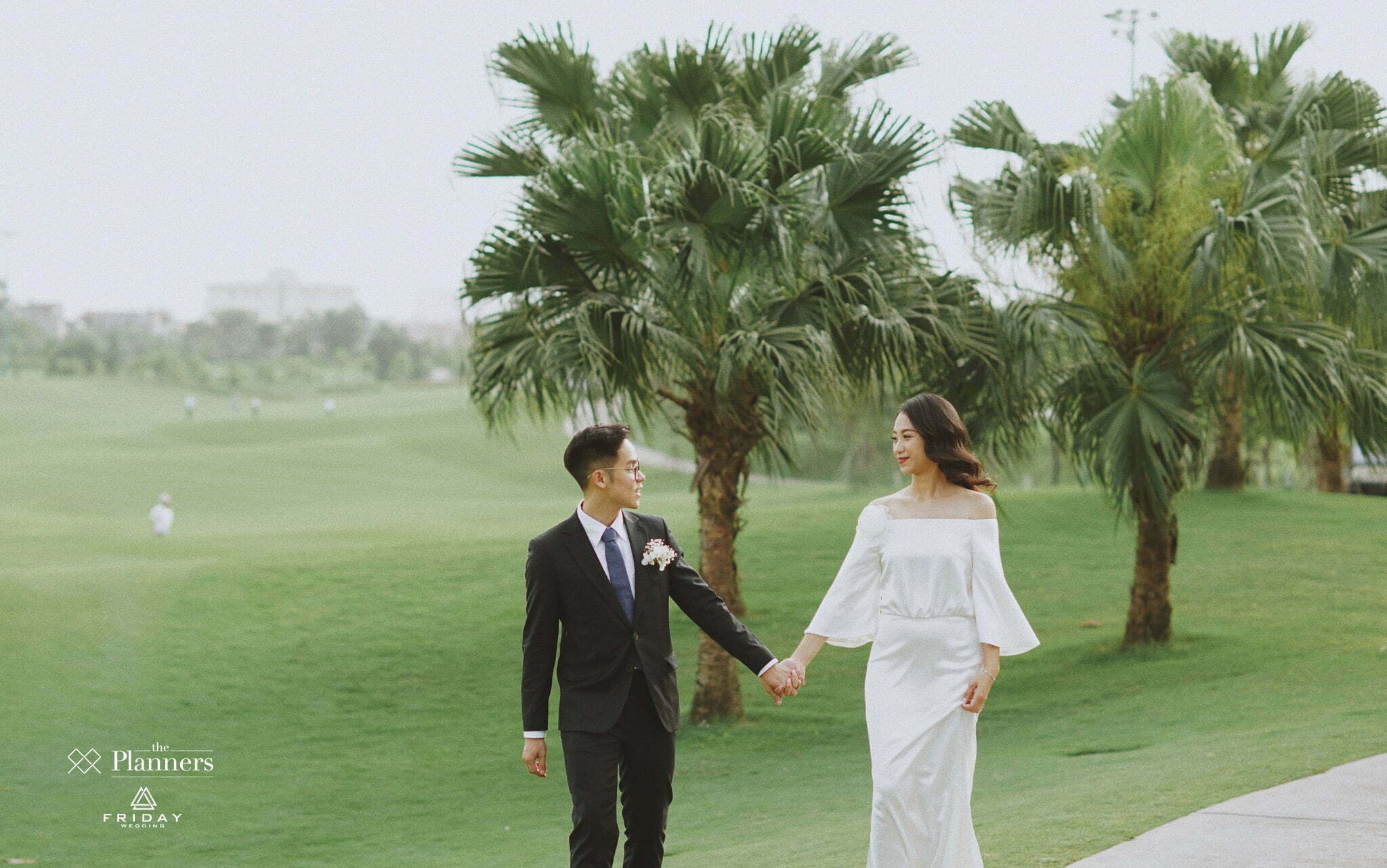 Every love story has different beginnings but the love story of Gia Linh & Ky Long started with a smile. Kỳ Long said in the wedding that Gia Linh had a very beautiful smile and right at the moment he saw that smile on her face, he was dazed….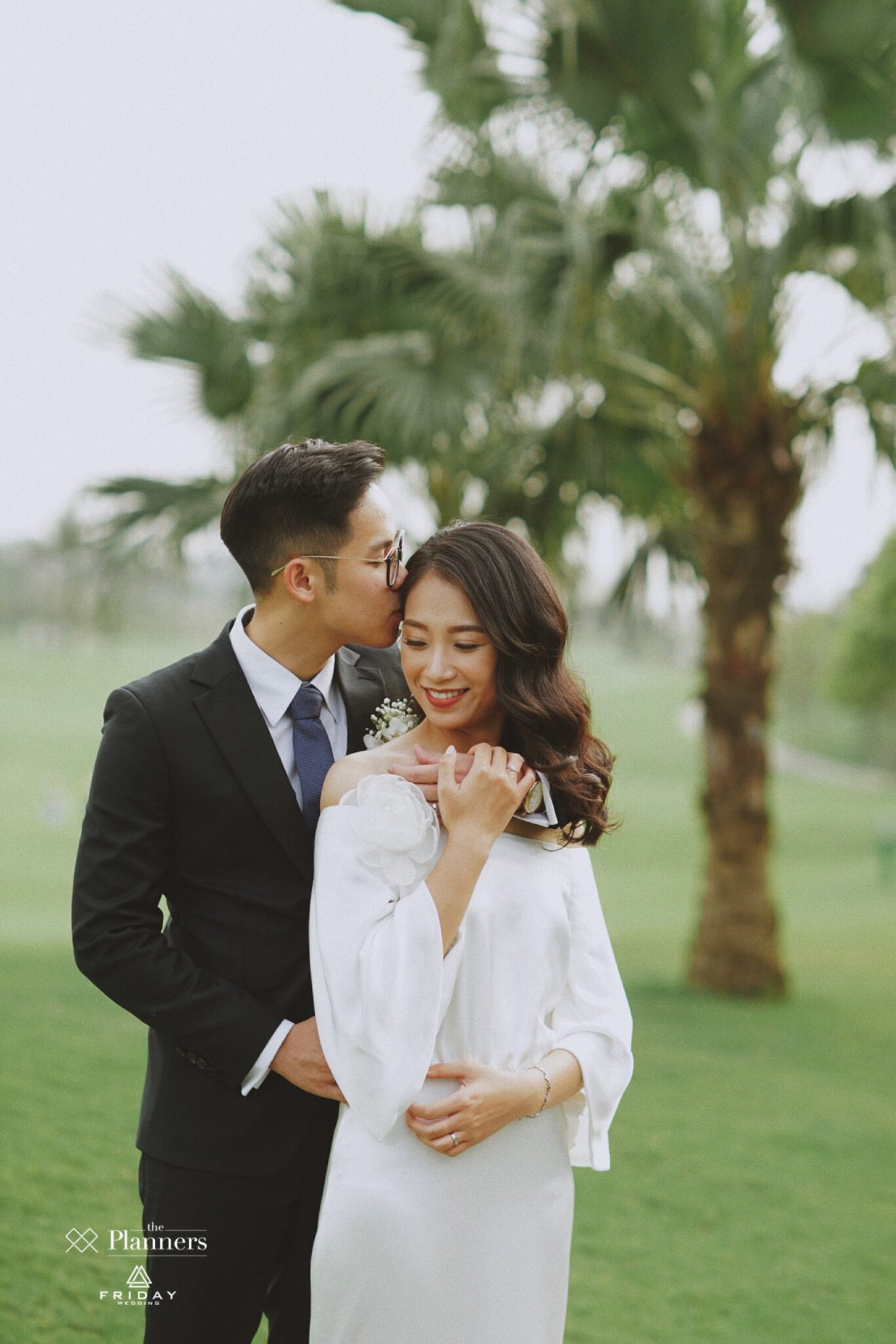 The second wedding of Gia Linh & Ky Long was more like an intimate celebration where Linh & Long wanted to show more their personalities and have real interactions with their families and friends. For the concept of the wedding, it is something romantic, delightful and still elegant. We added pink and light purple to the wedding color palette ( including white and greeneries from the previous one) to bring a more soft and enchanting look to the whole decoration.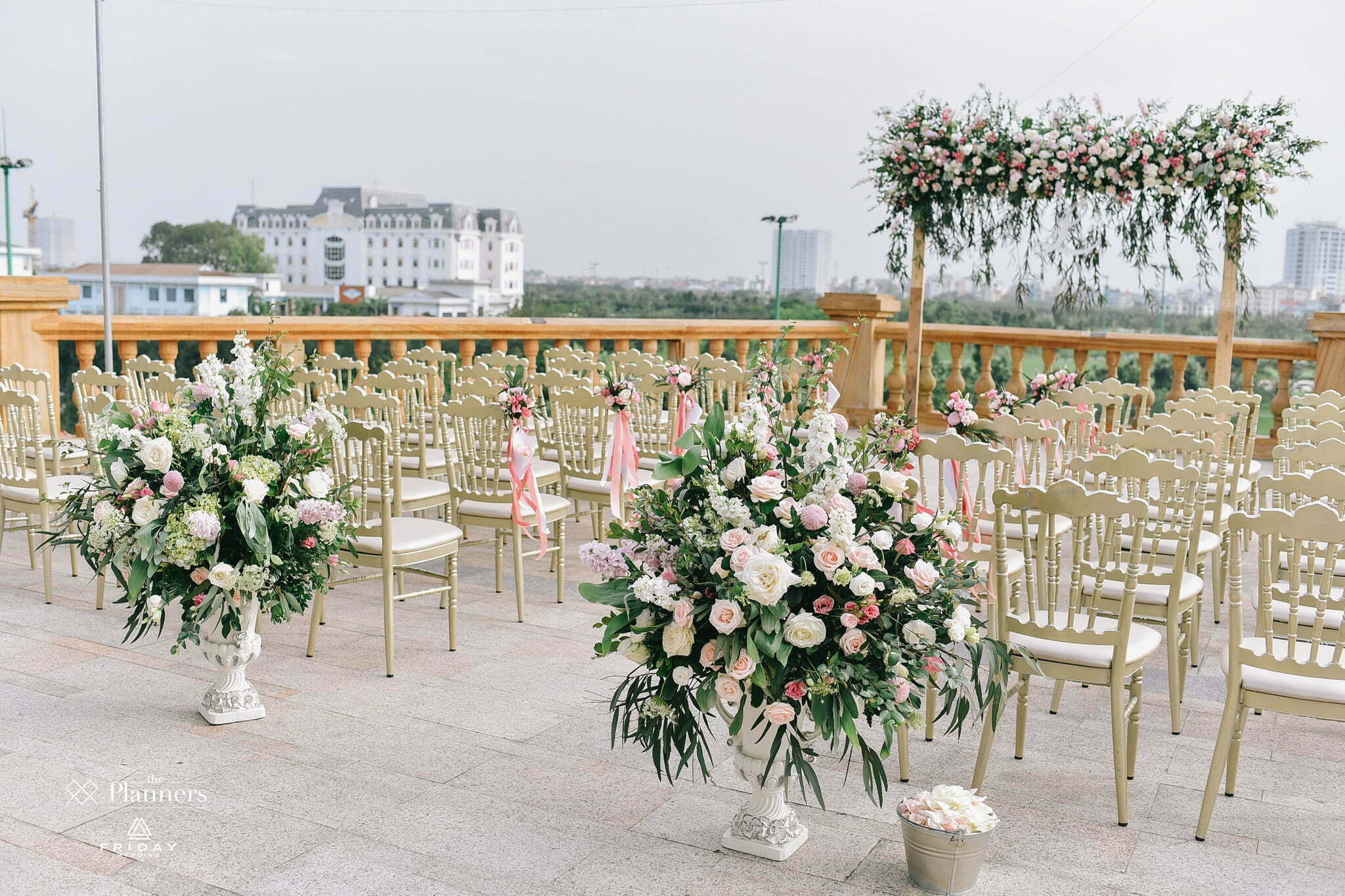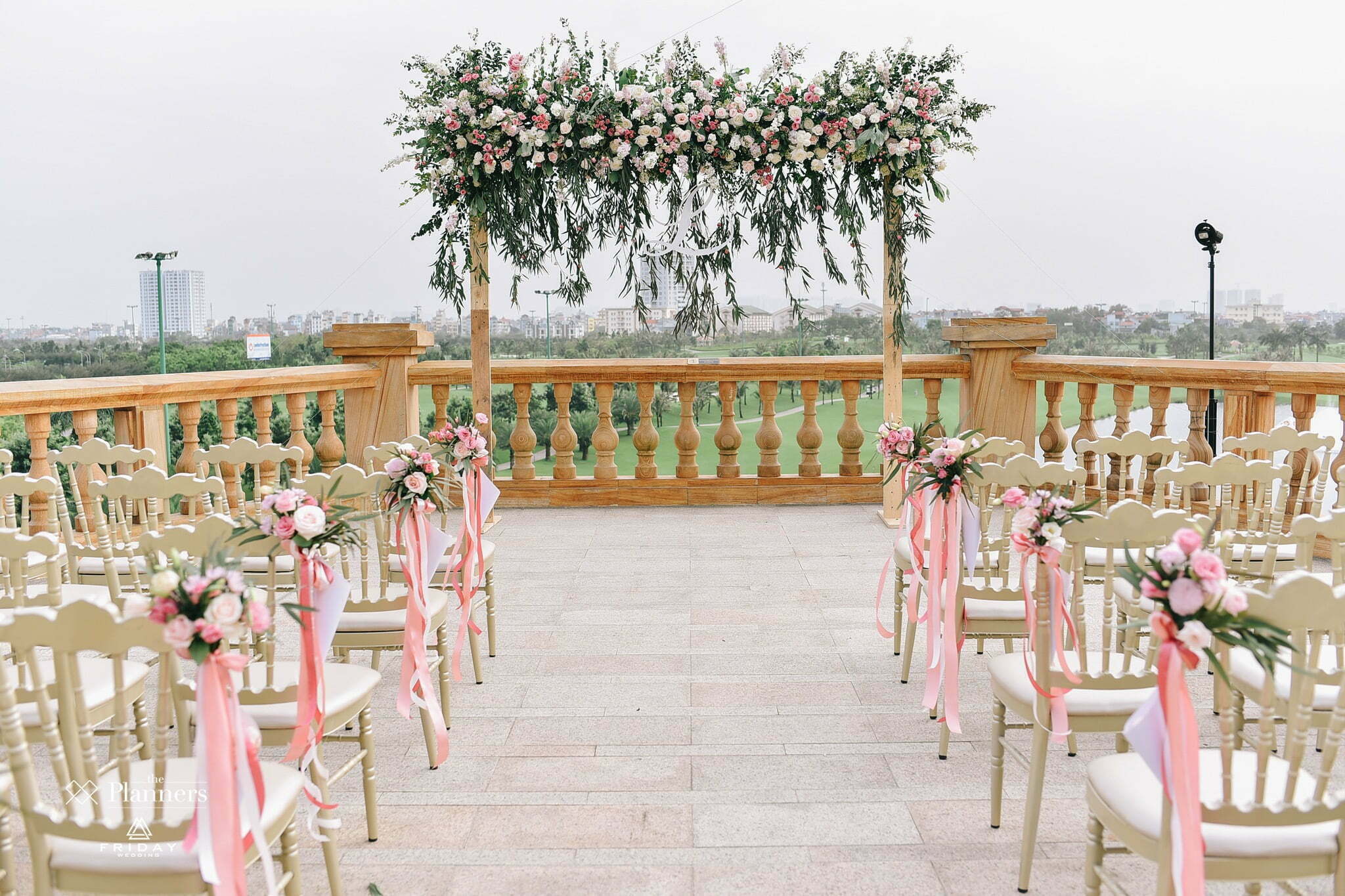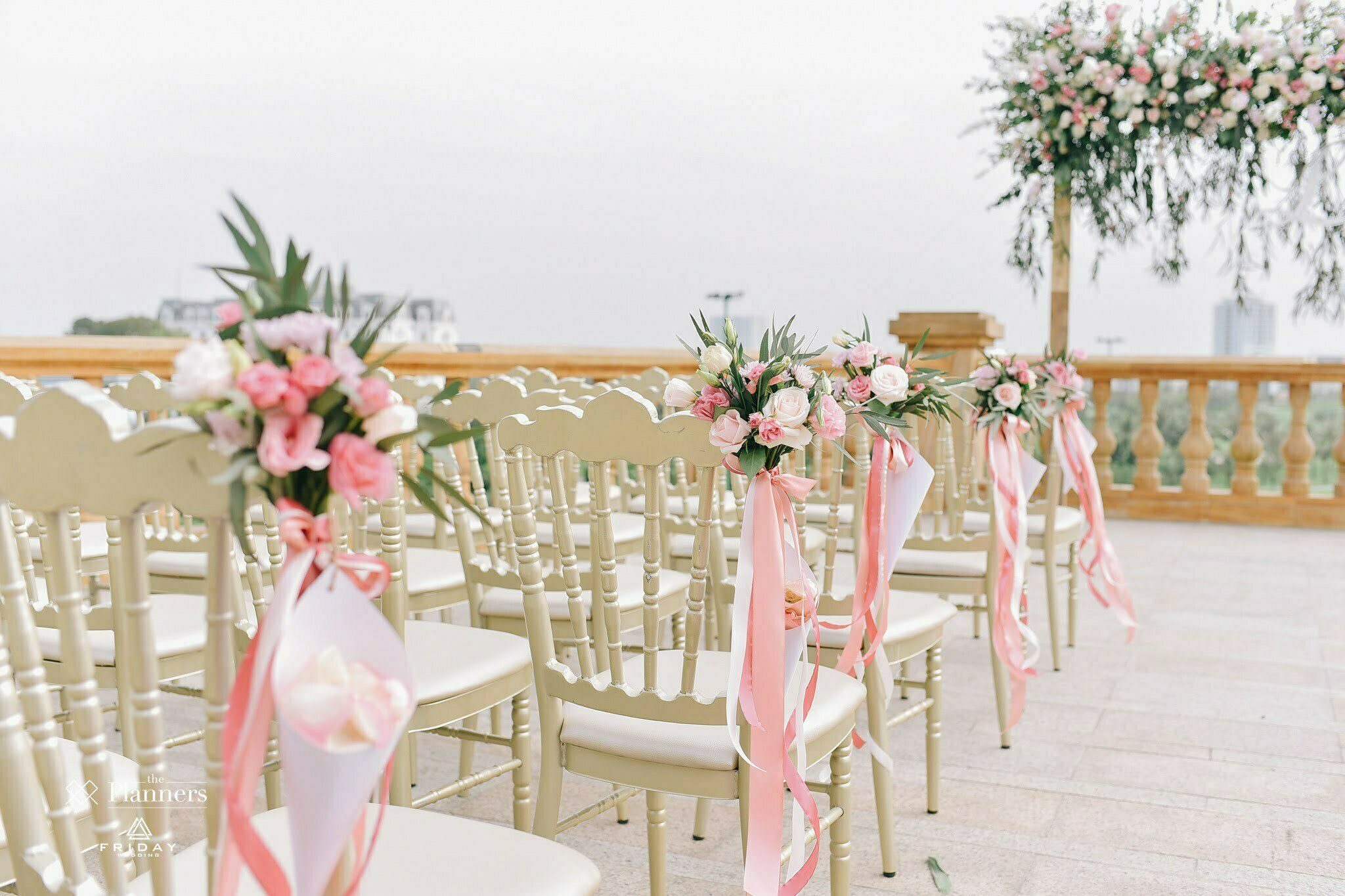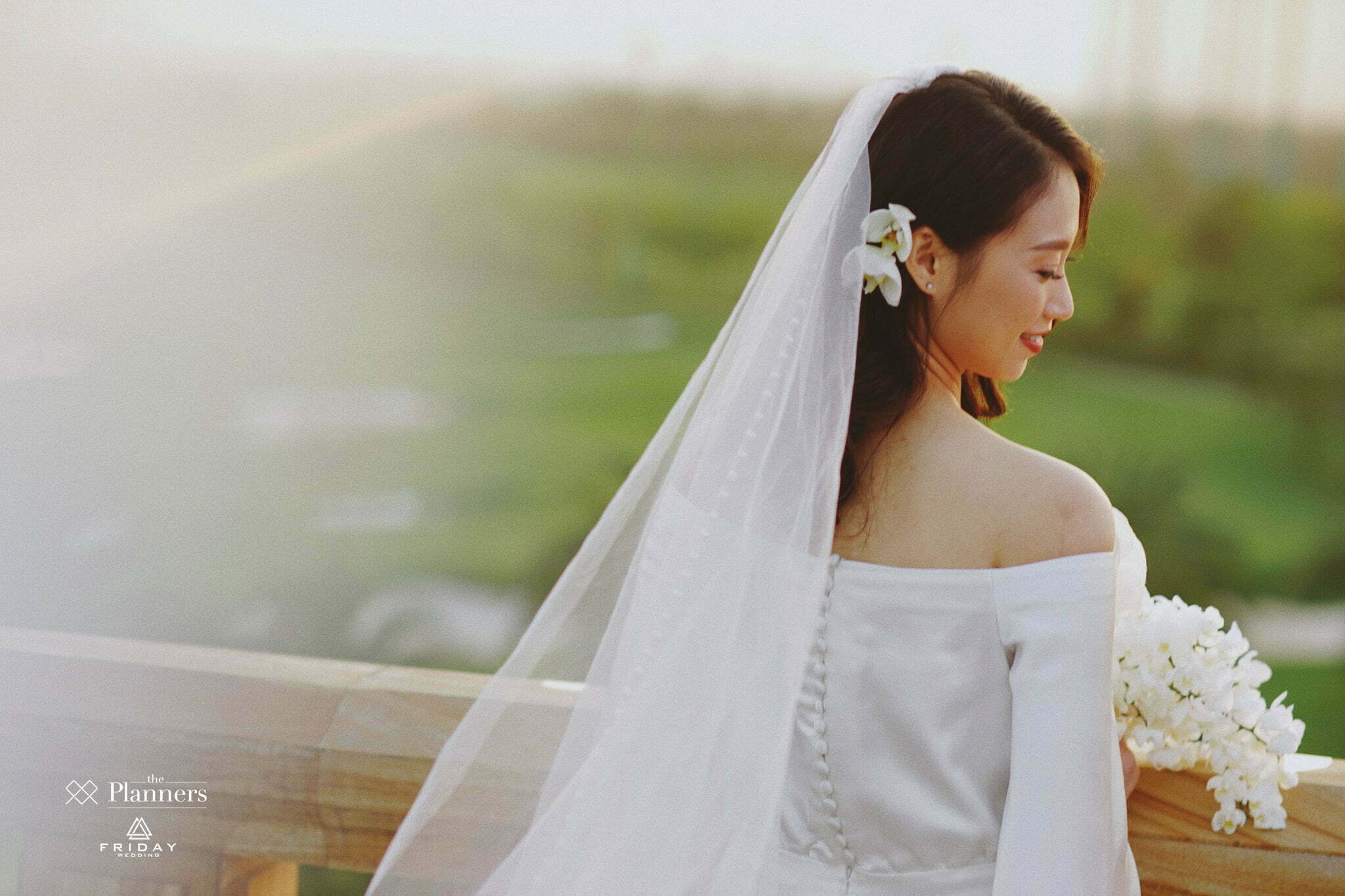 Gia Linh has always dreamt of an outdoor wedding so this time, we held her wedding ceremony on the balcony of Him Lam Palace, the venue of her intimate wedding. This is a perfect spot to hold an outdoor ceremony. The balcony has beautiful sunset view which turned out perfect background for these amazing photos.
The wedding dress that Gia Linh wore this time also reflects exactly herself as an charming, classic girl. The design is simple yet very sophisticated. A big fancy or colorful wedding flower bouquet is really unnecessary and would destroy her whole look. Instead of that, to complete her classic, delicate bridal look, we gave her this elegant wedding flower bouquet made of baby orchid.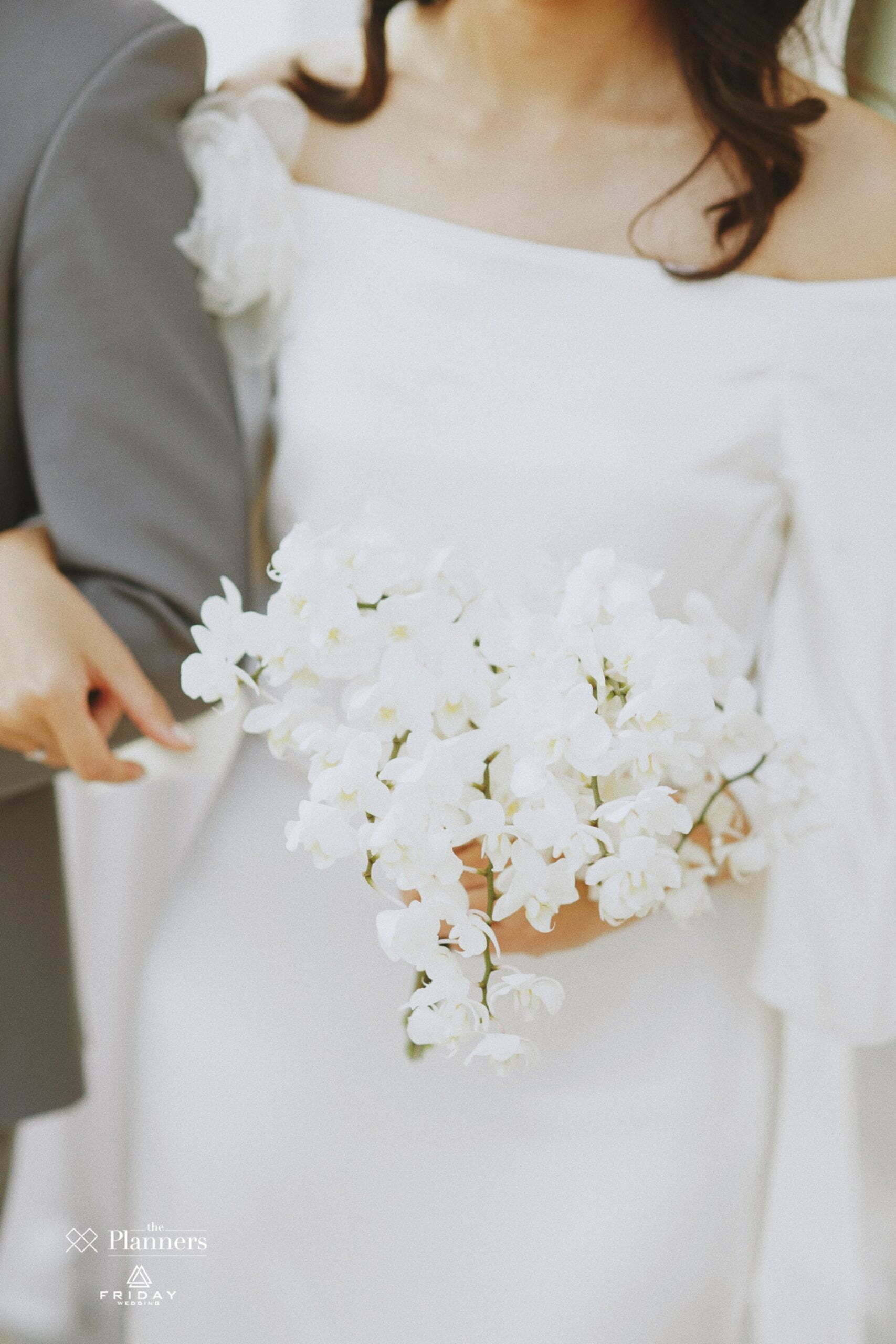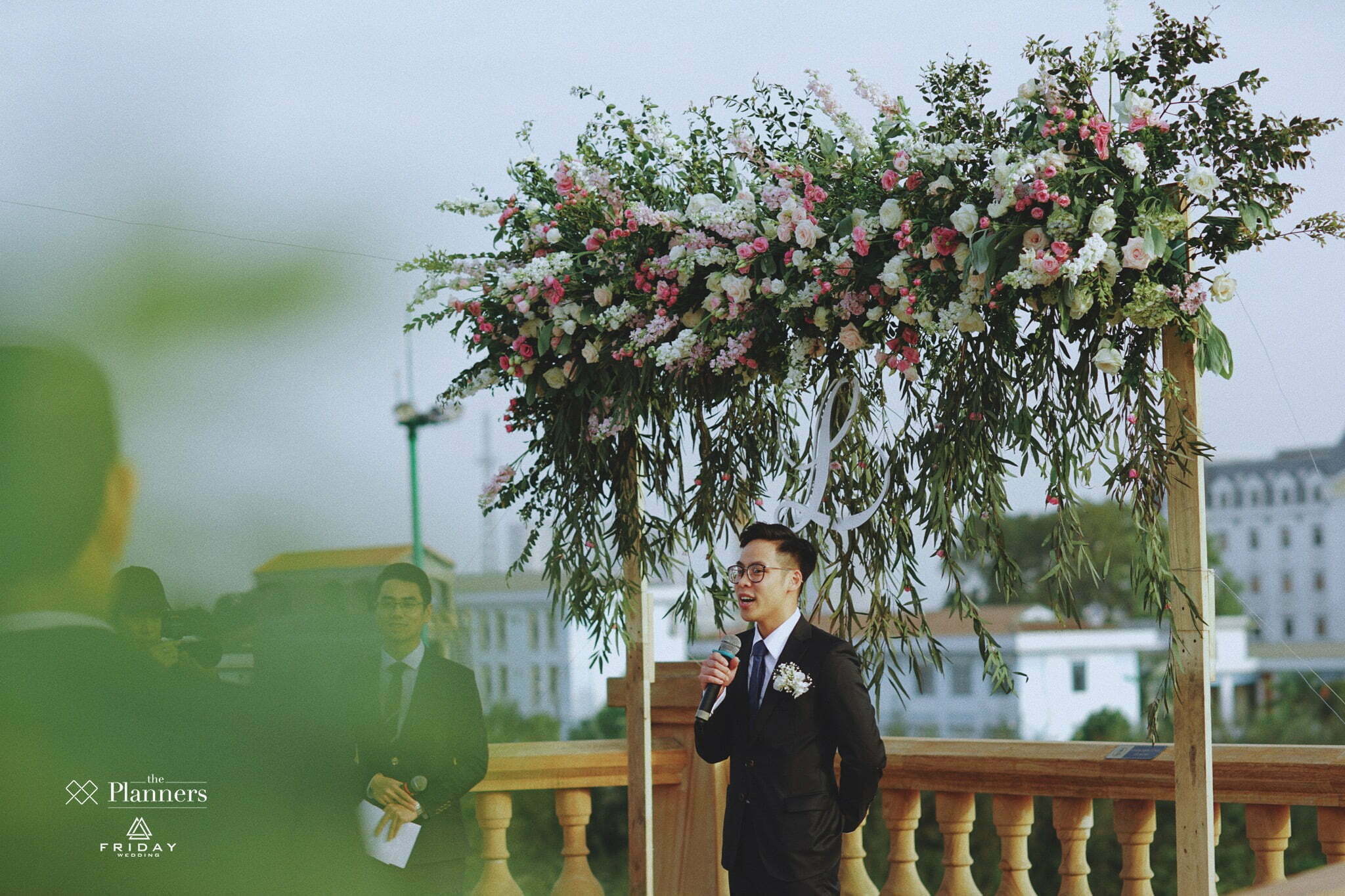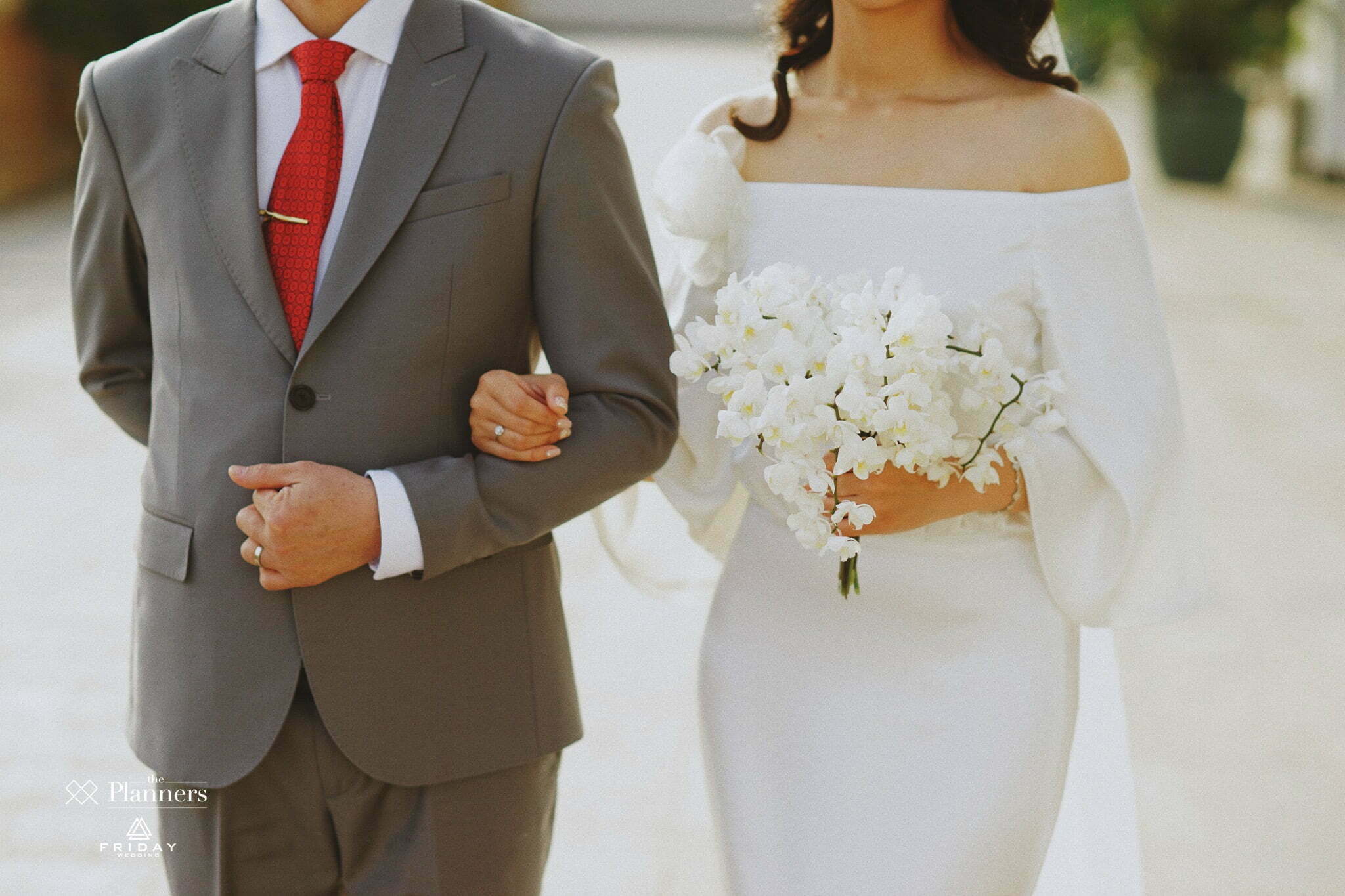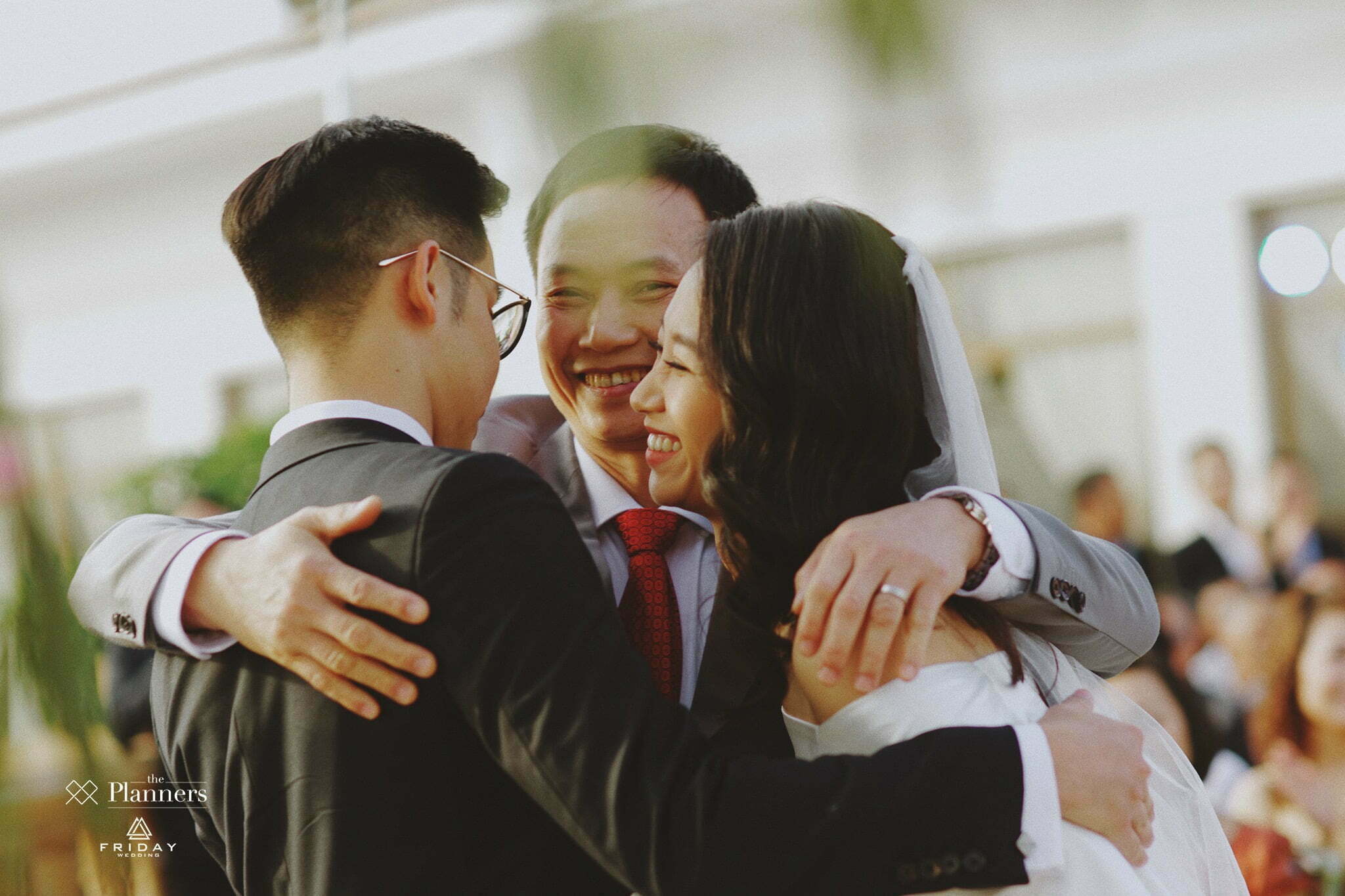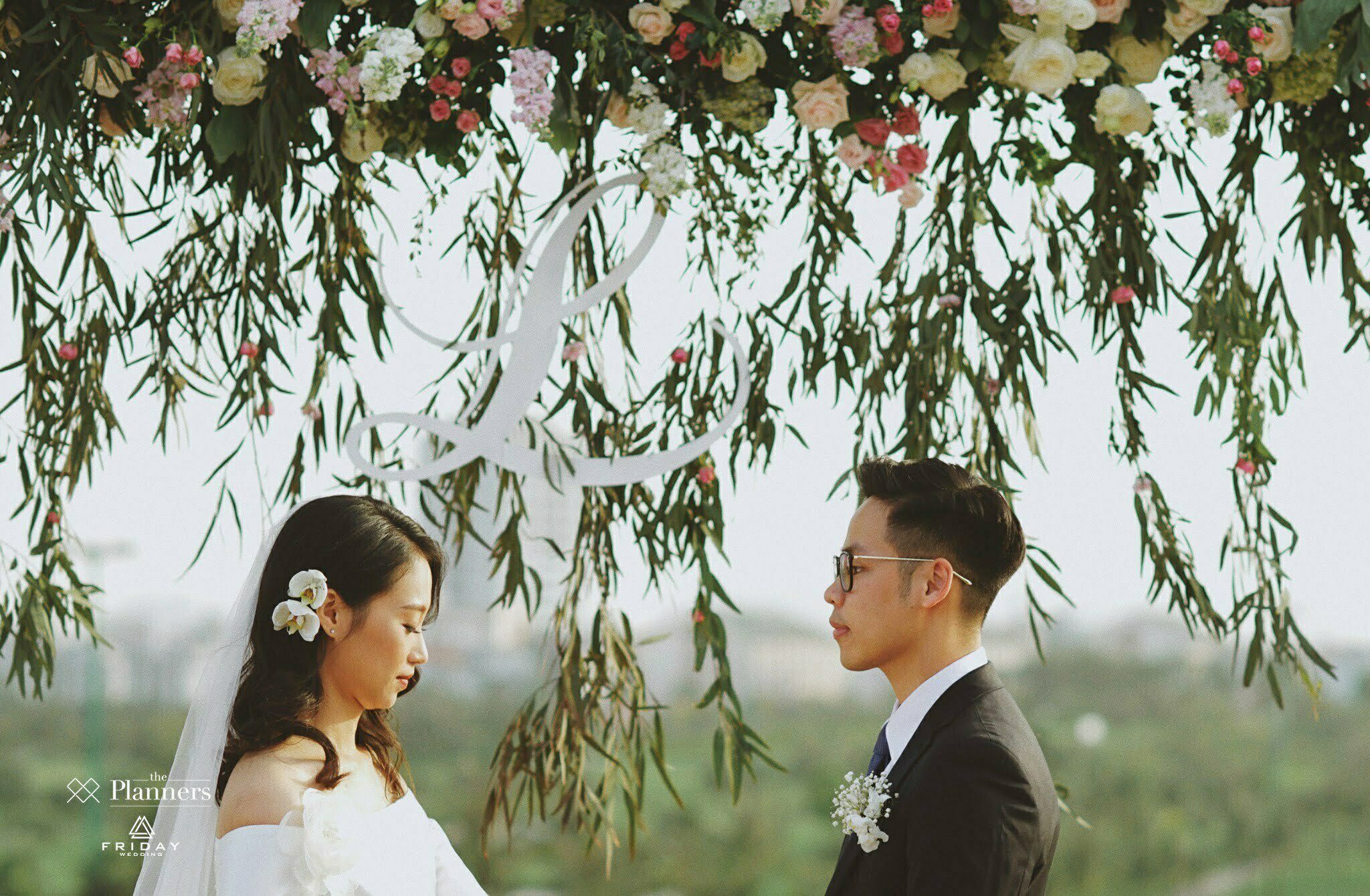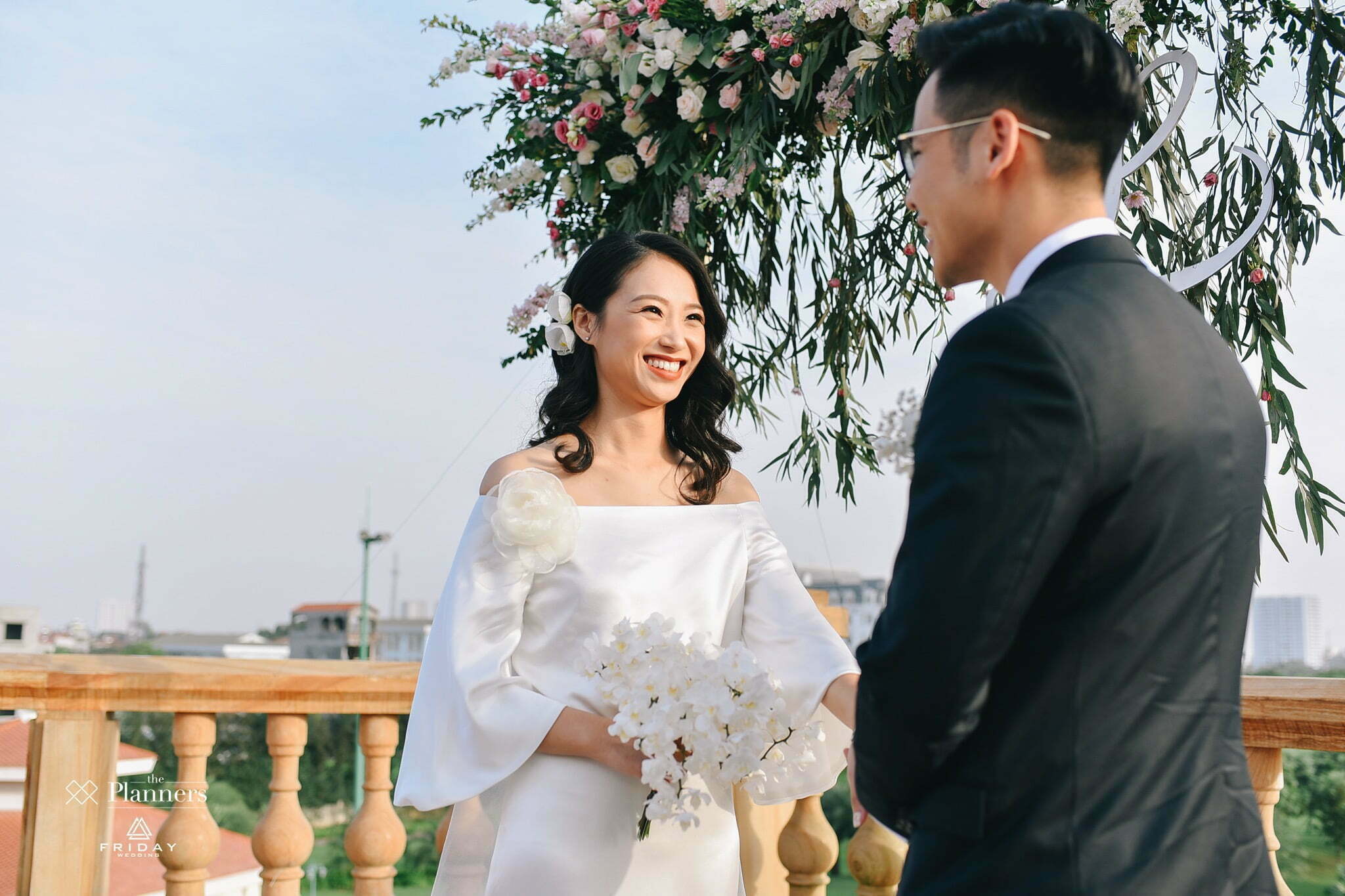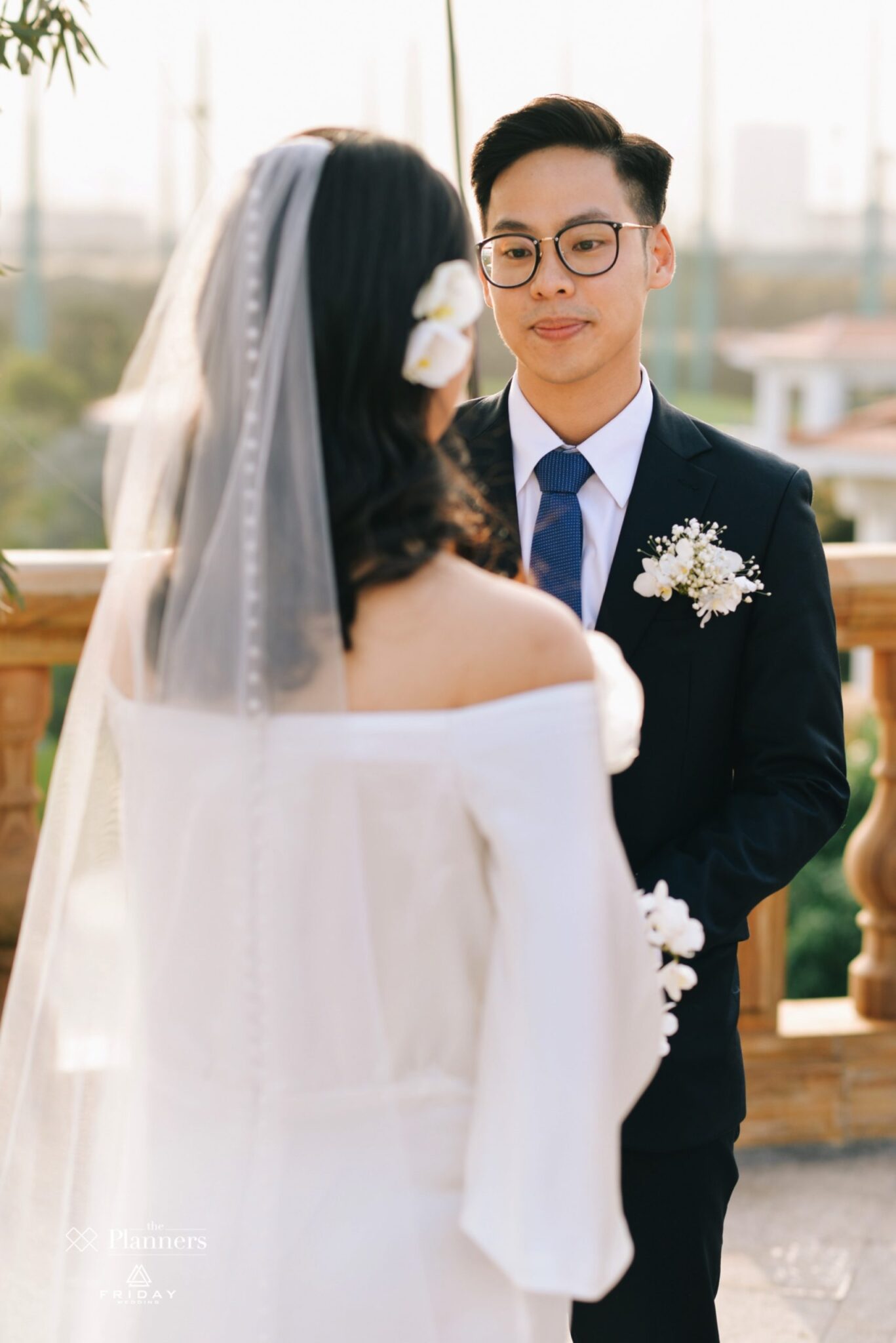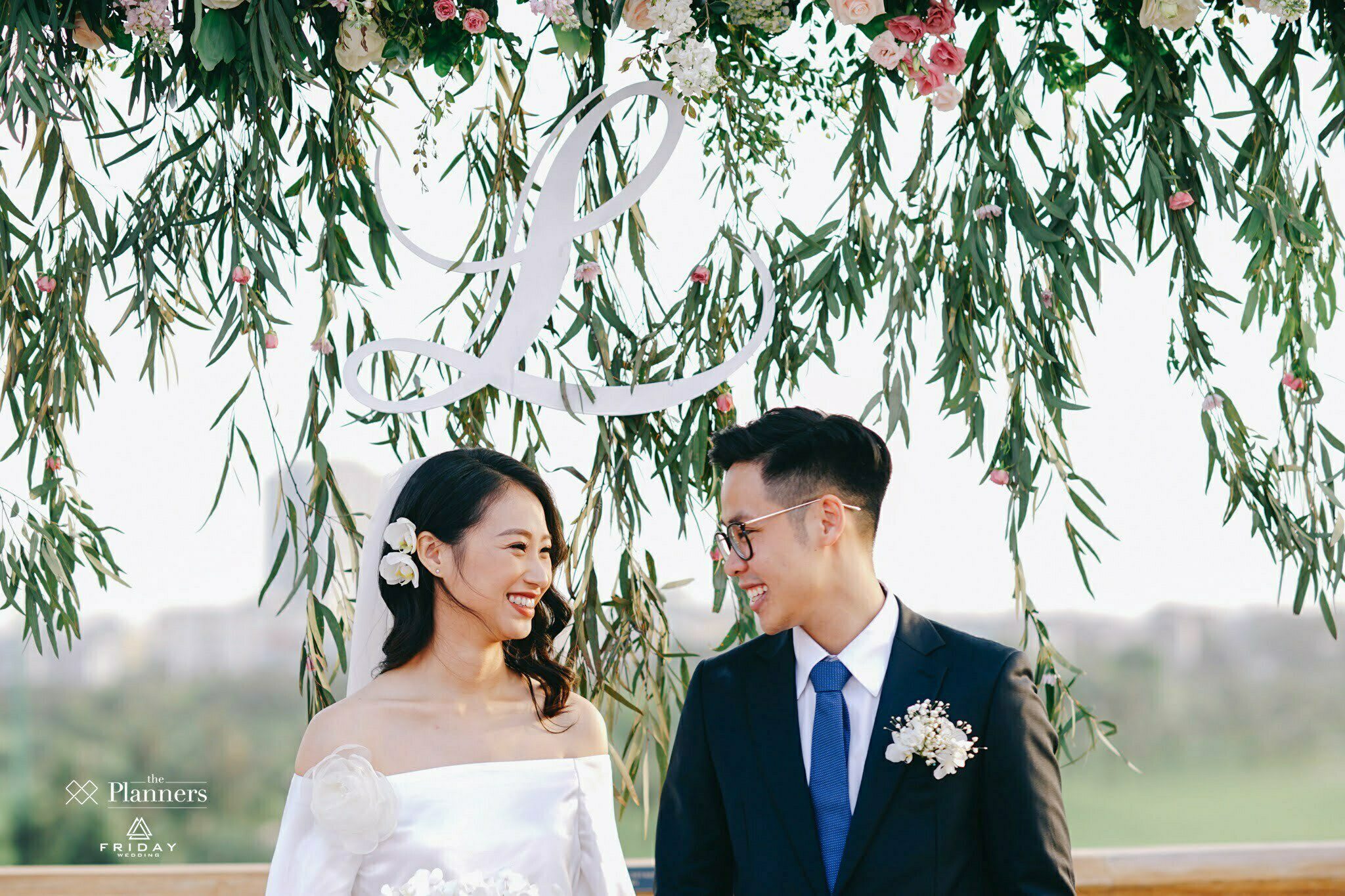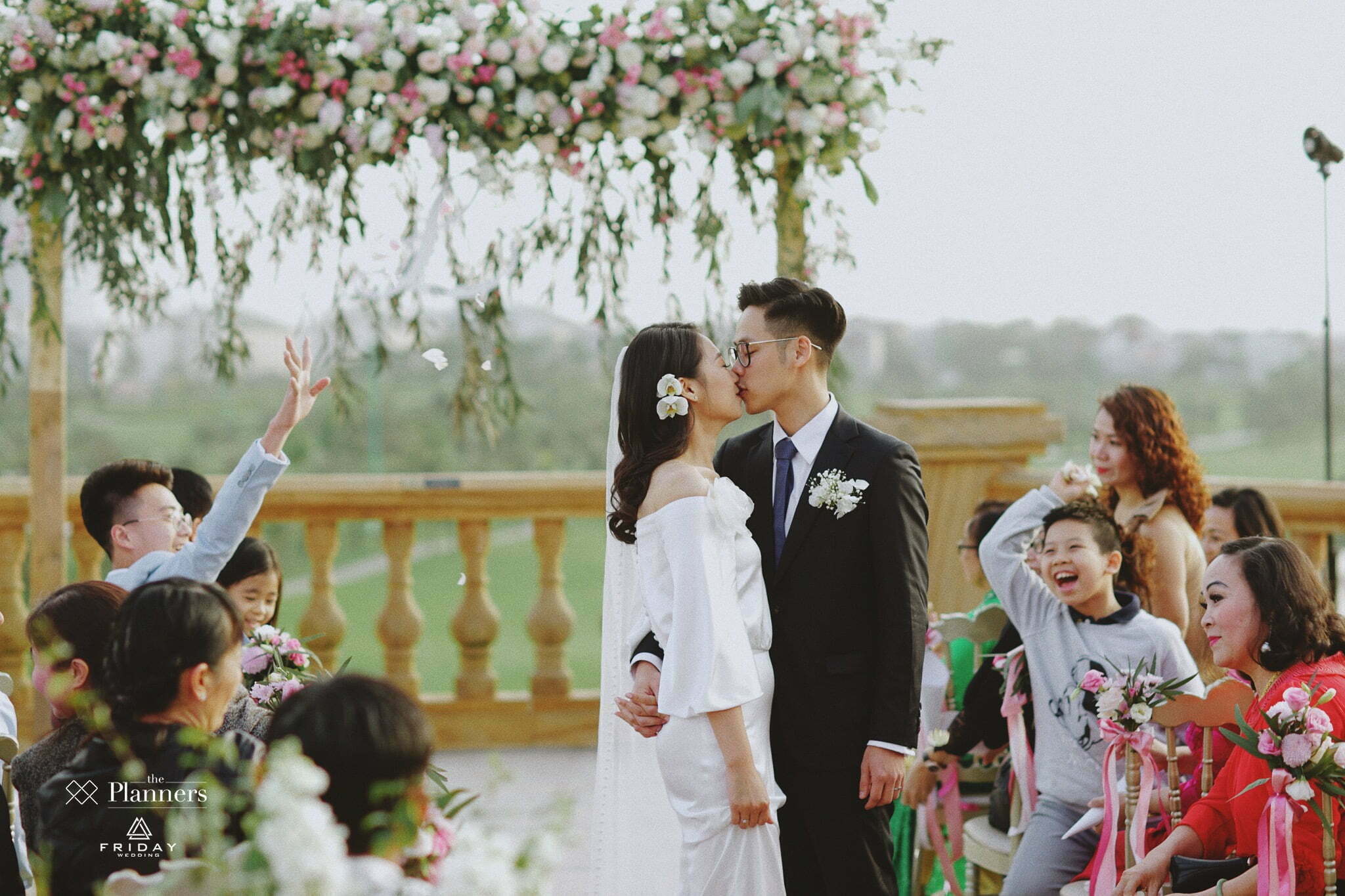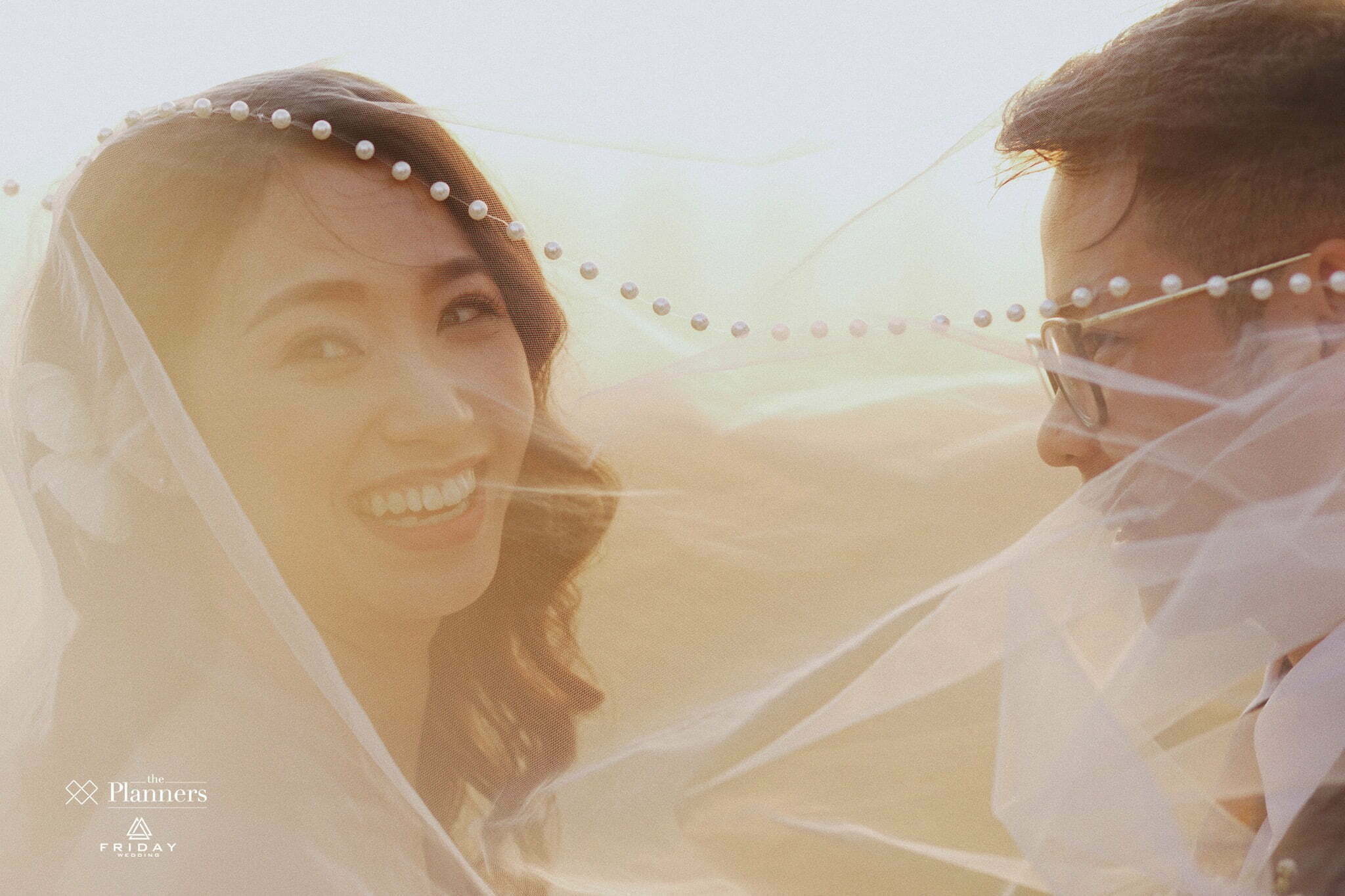 The wedding was held right on Gia Linh's birthday and our groom – Ky Long did not miss the chance to surprise his beautiful bride. After the dinner reception, He showed out of nowhere with an ukulele and sang the song "Một Nhà" for Gia Linh.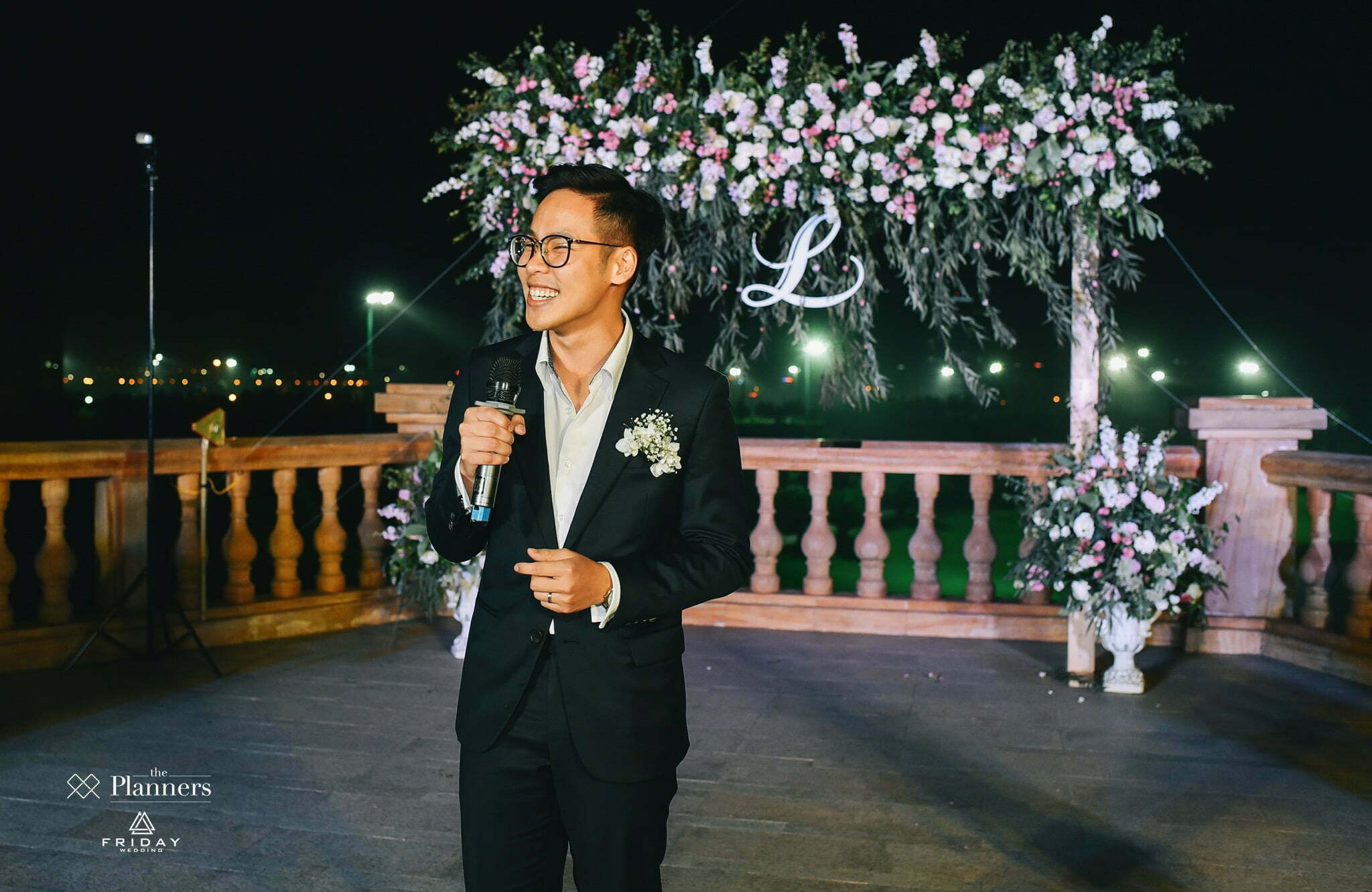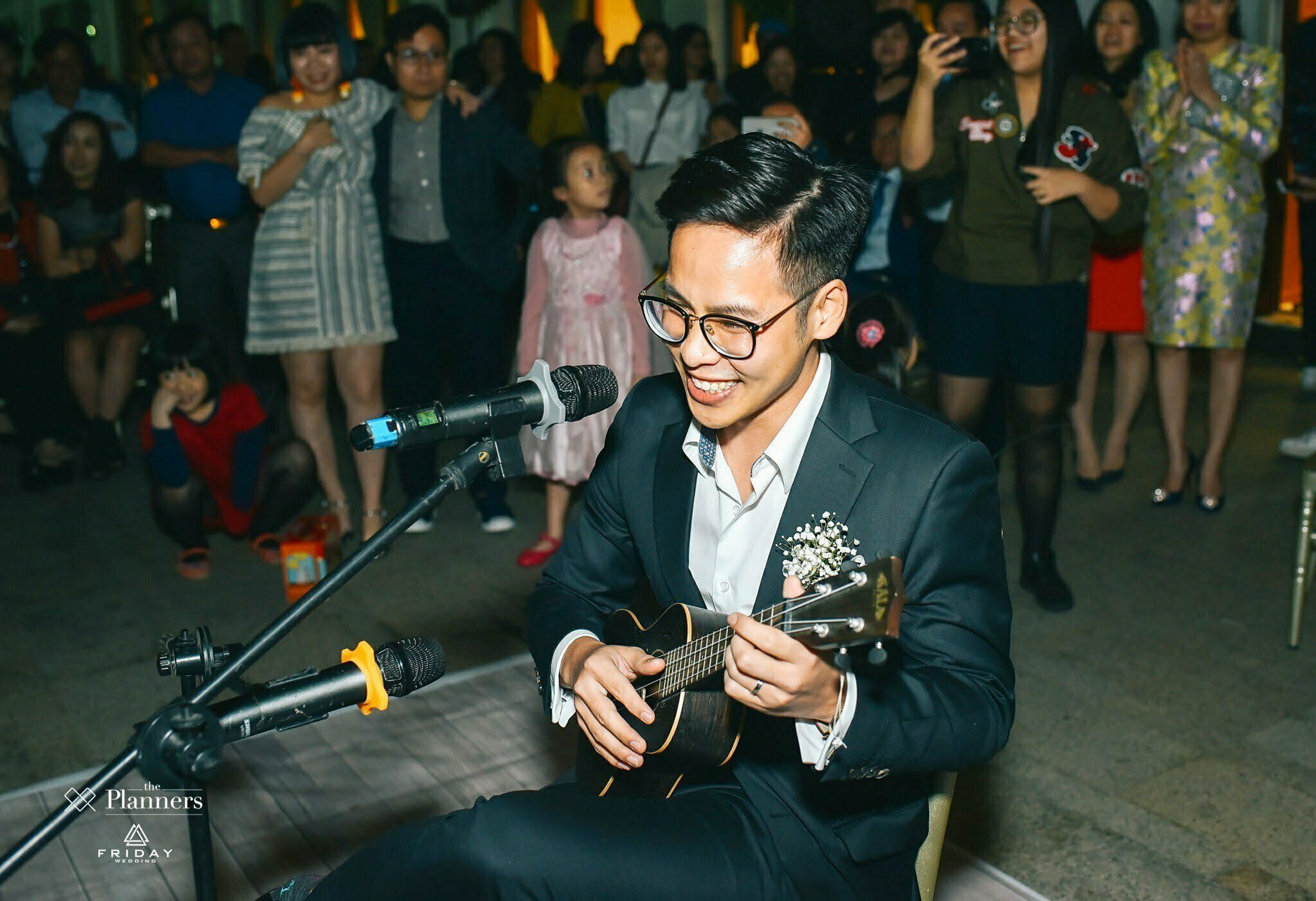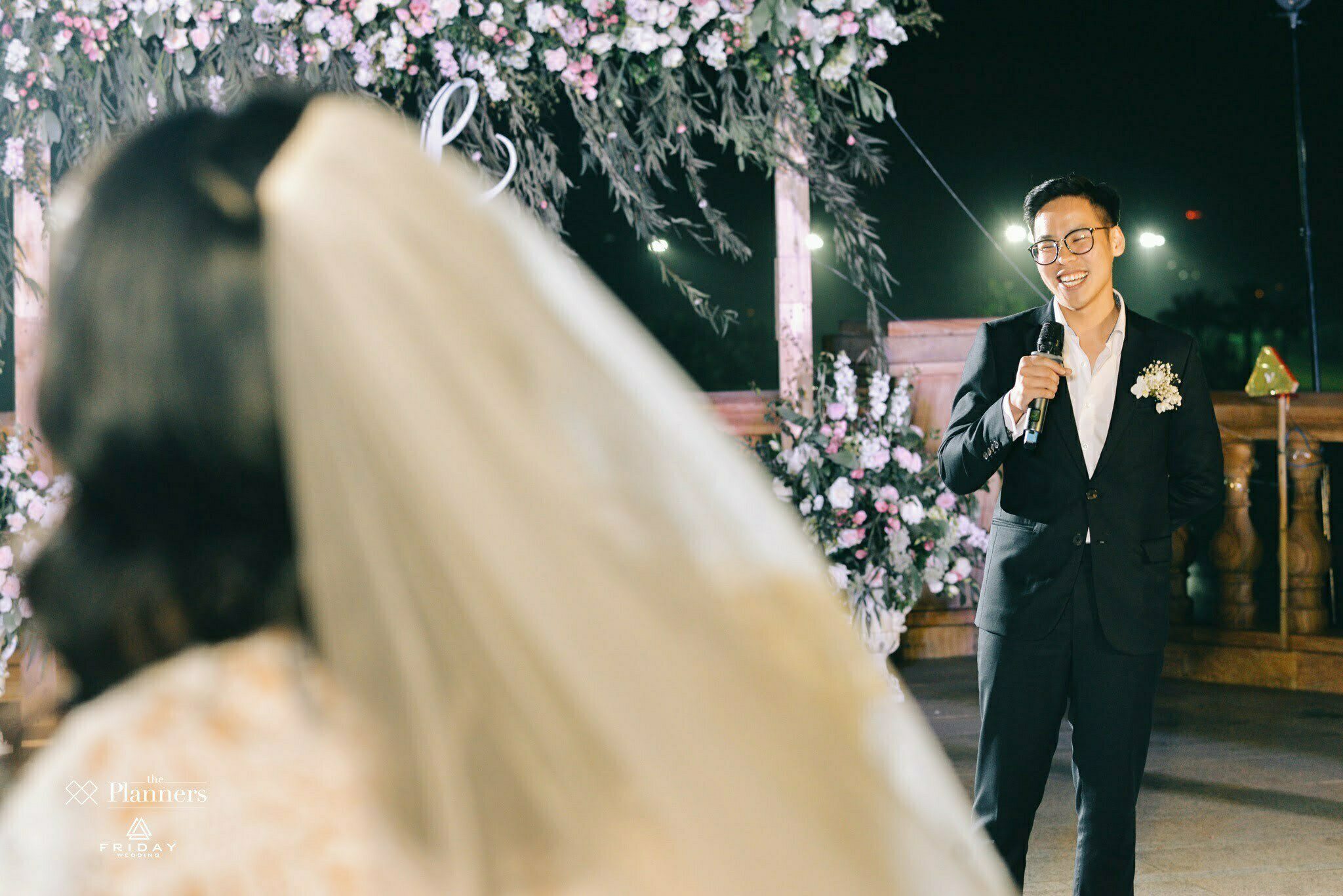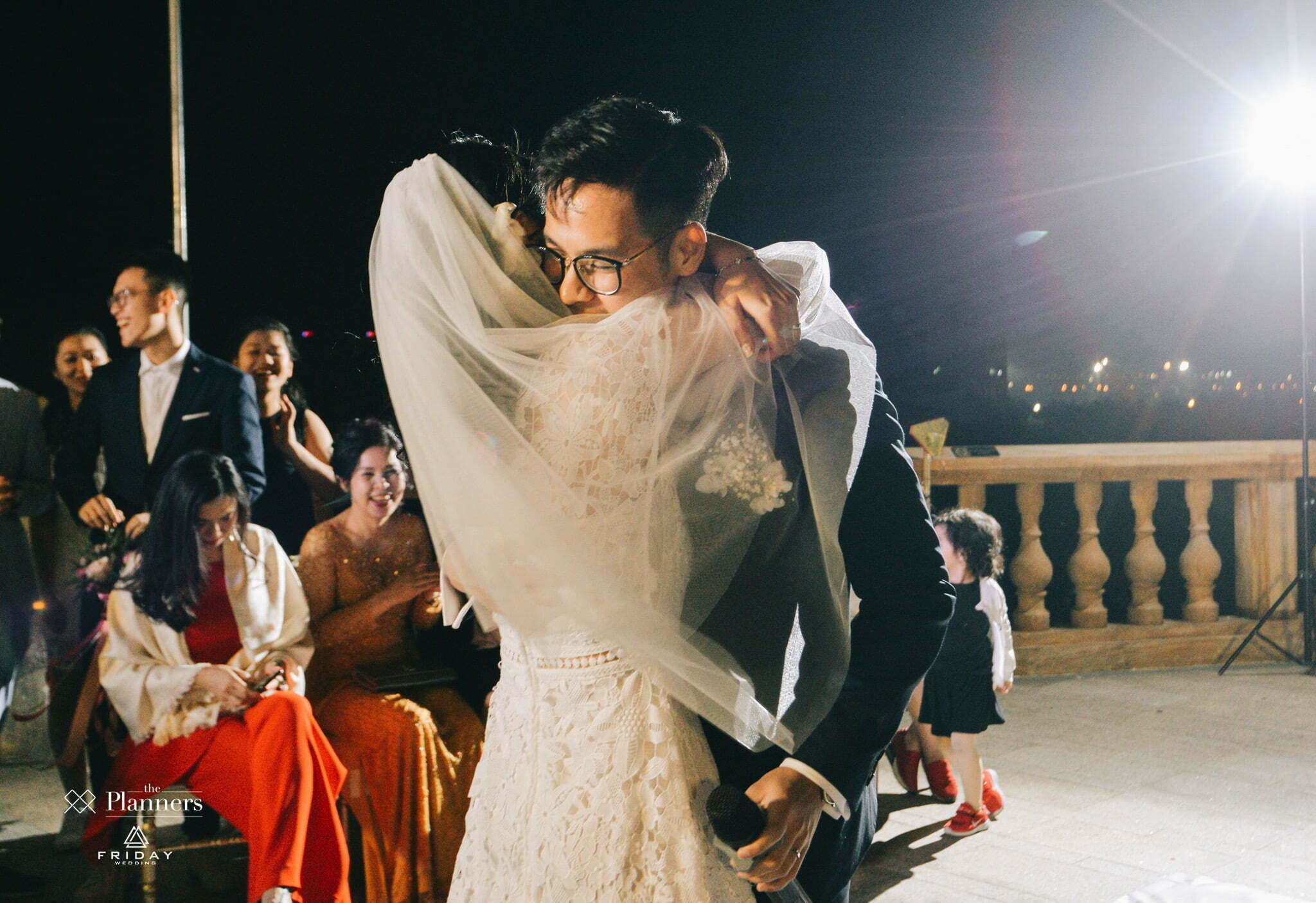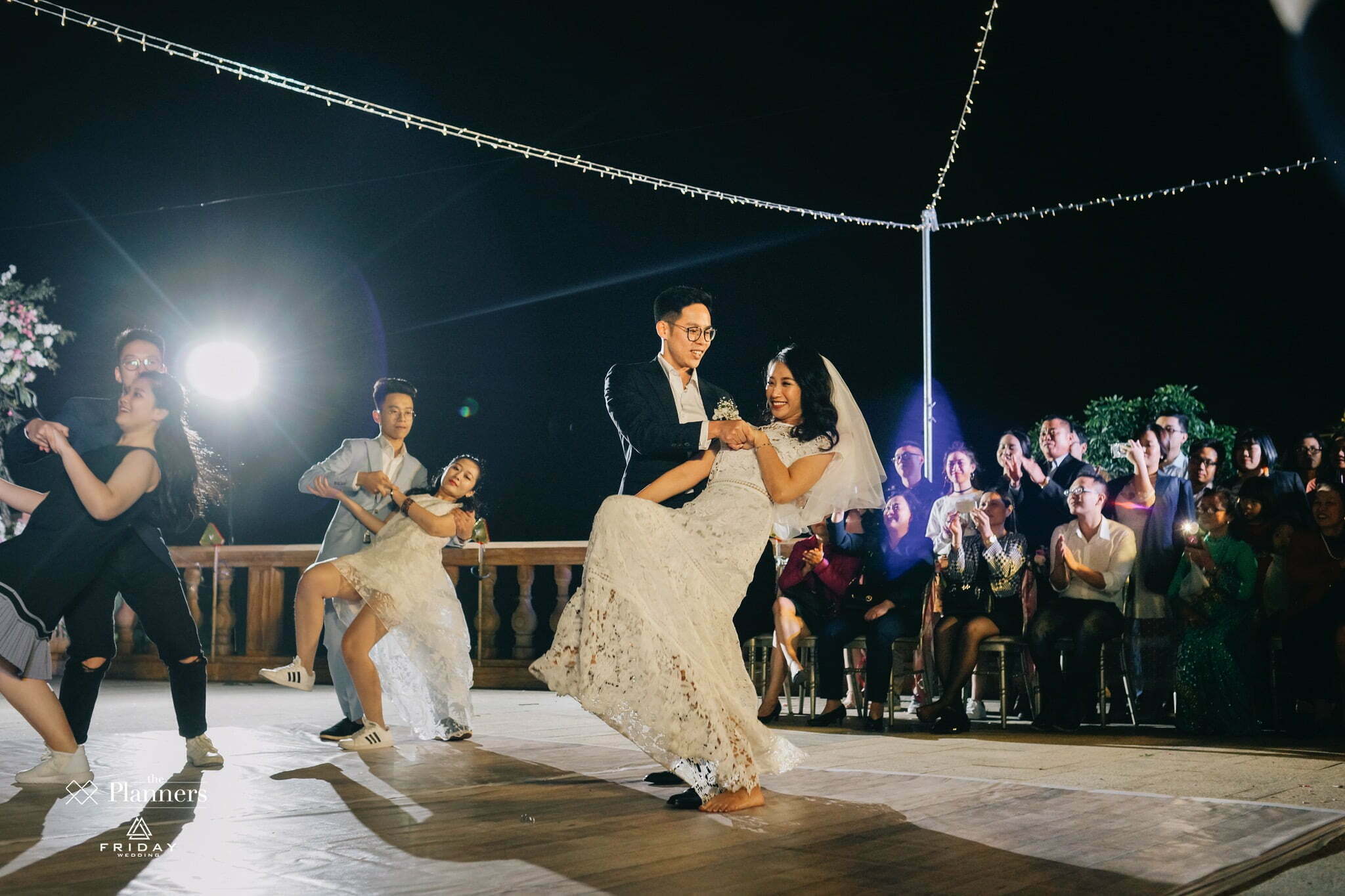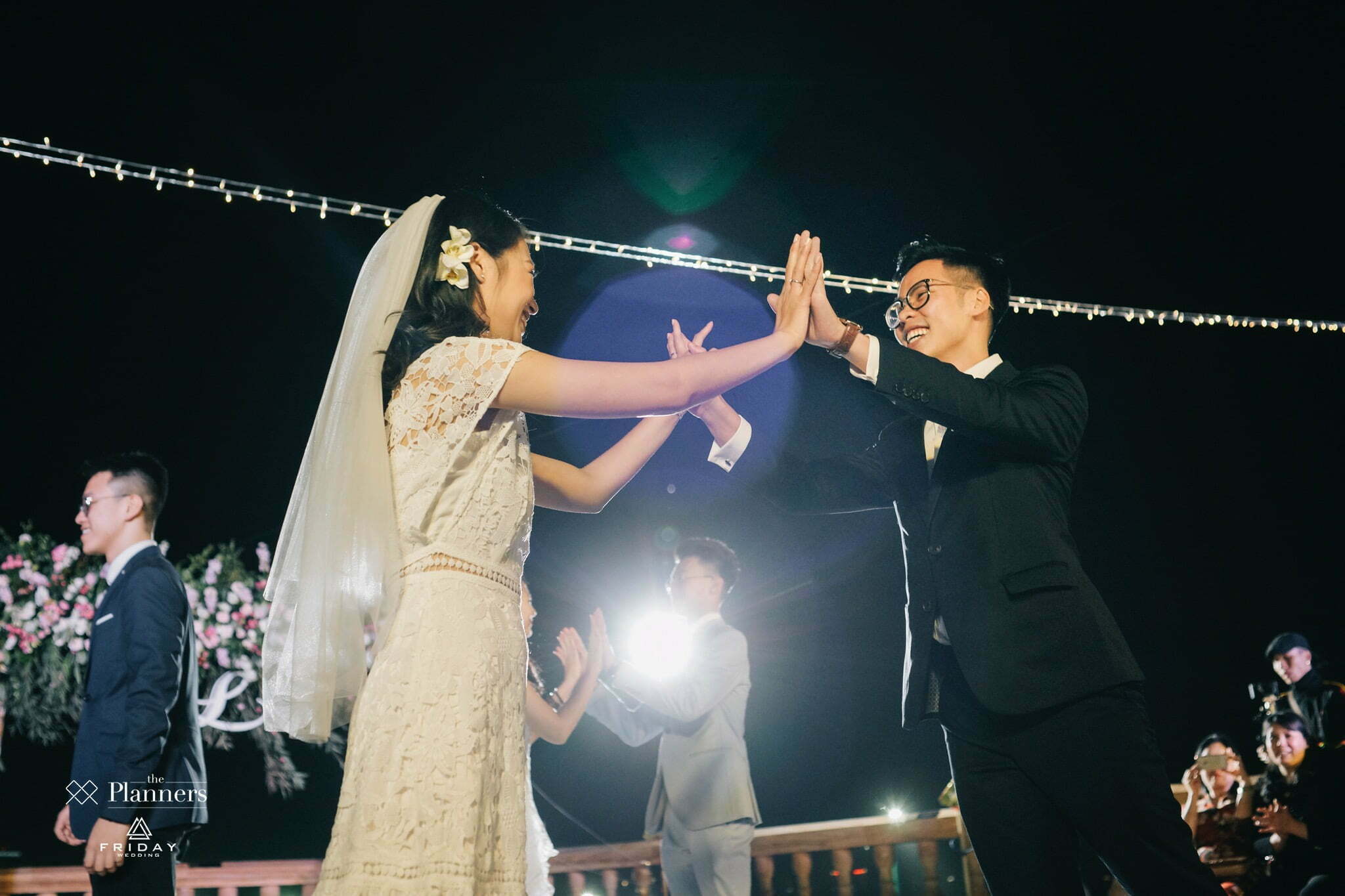 A surprise birthday cake for Gia Linh and Yes, a big surprise fire work when she blew the candles !