These days, Danang has risen up as a favorite location to hold destination wedding in Vietnam. The city with beautiful beaches and profound culture has draw numerous attention of international couples who want to have a beach wedding at affordable cost. Here are 6 reasons making Danang get so much love amongst destinations in South East Asia countries.
1. Danang has one of the most beautiful beaches on the world
Danang has been famous for its pristine picturesque beaches. The beach city has several beaches and amongst of them, My Khe is the most welknown beach with its long and flat sand-bank, sunlight and waves suitable for playing sports, safe for tourists, with luxury resorts and international standard villas. My Khe Beach is chosen by The Forbes as one of the six most attractive beaches on the planet.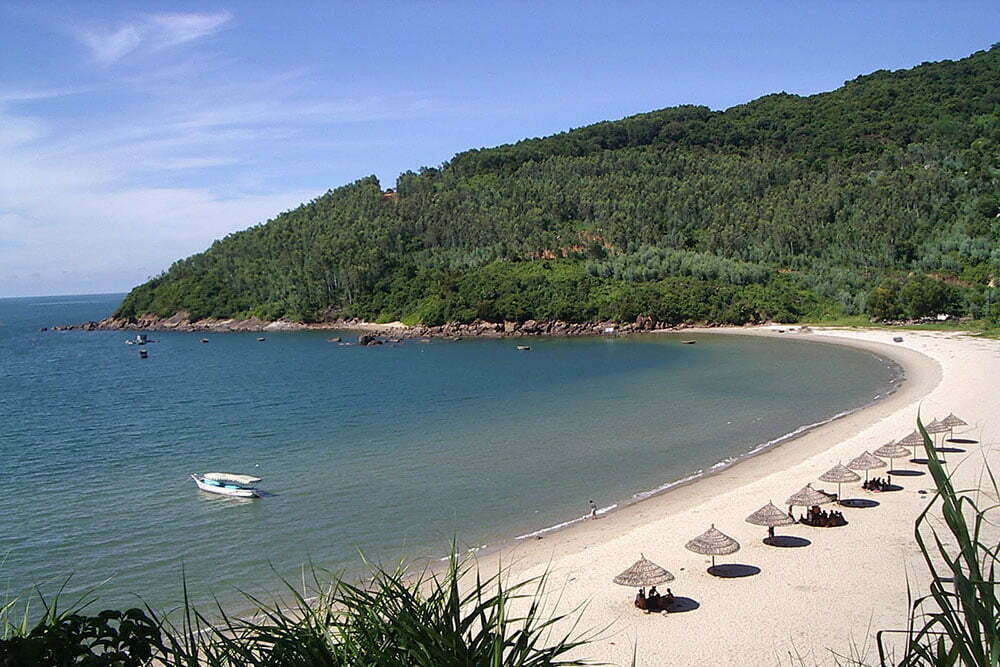 Aside from My Khe, Danang offers you many other beautiful beaches such as Xuan Thieu Beach (Red Beach) and Thanh Binh Beach, Bai Con, Bai Nam, Bai Bac, Bai But, Bai Rang, and Tien Sa Beach,… Too many ? Yes, If you love the waves, the sand and warm atmosphere, Danang is the perfect place for you!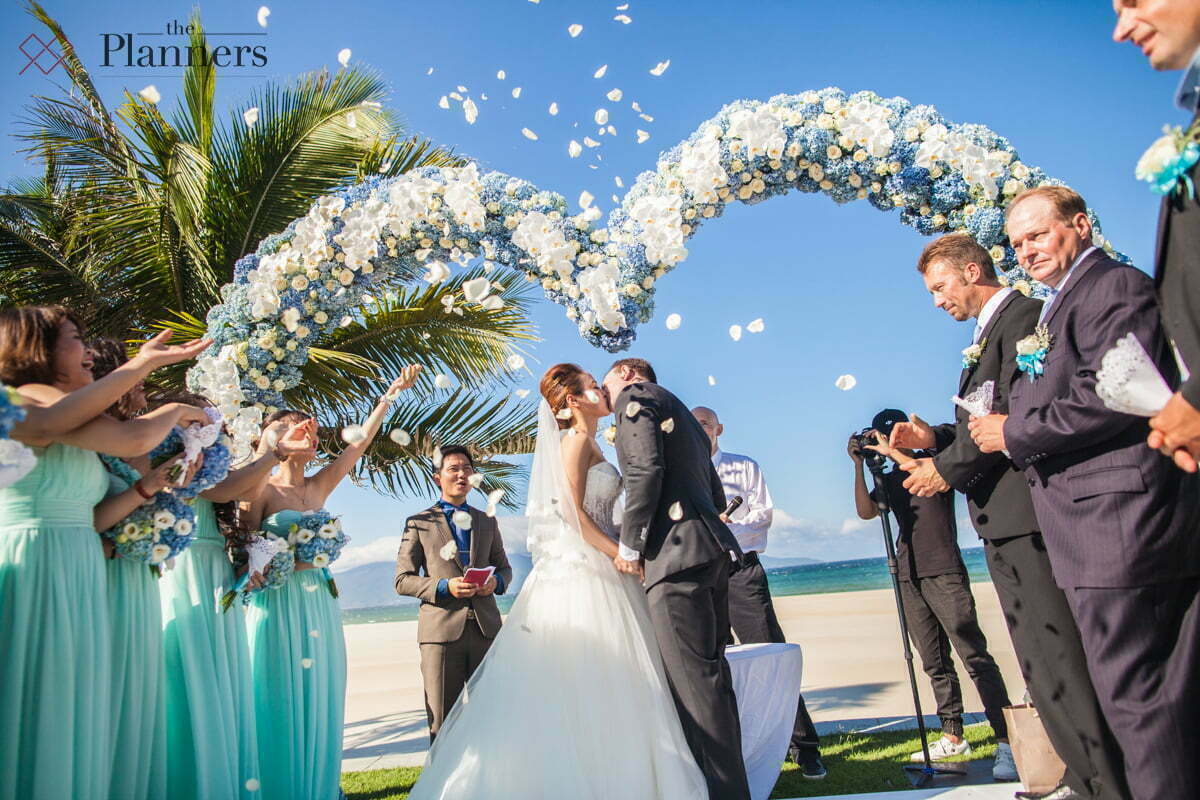 The average temperature in Danang is 25 Celsius Degree. And the best time to visit this city is from Ferbruary to August.
2. Numerous choices for resorts and hotels
Danang offers accommodations for every wallets. There are some of the most luxury resorts on the world such as The Nam Hai (belongs to Four Seasons Hotel), Intercontinental Dangnang Sun Peninsula Resort here
If you are looking for a resort with unique architecture and excellent view – Intercontinental Dangnang Sun Peninsula Resort is definitely the best choice. This resort has been awarded "Best Resort Hotel in Asia- Pacific"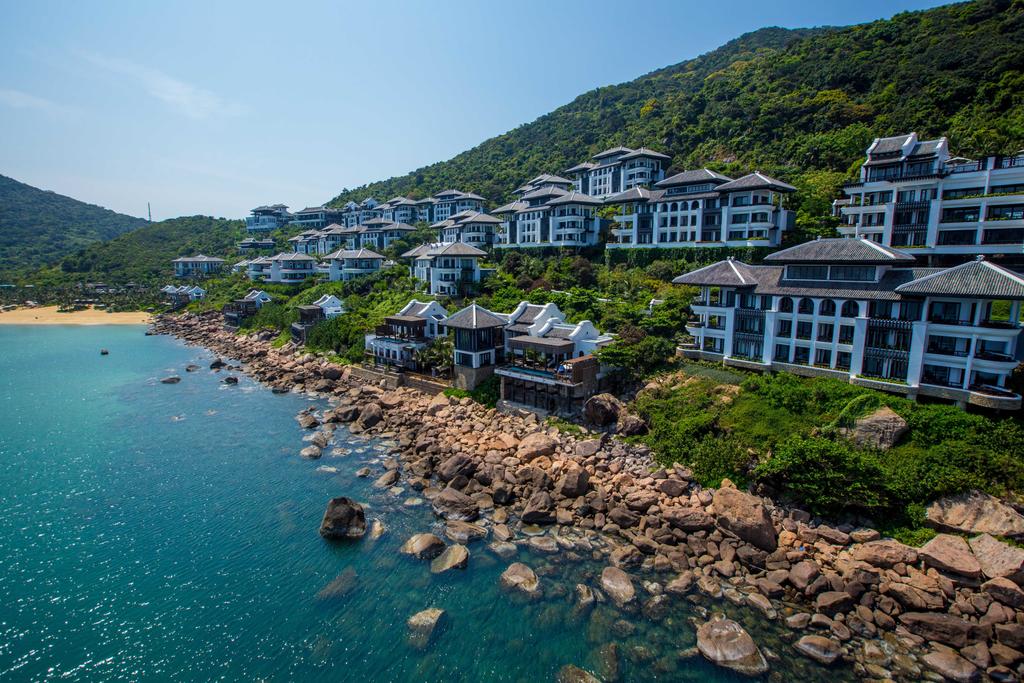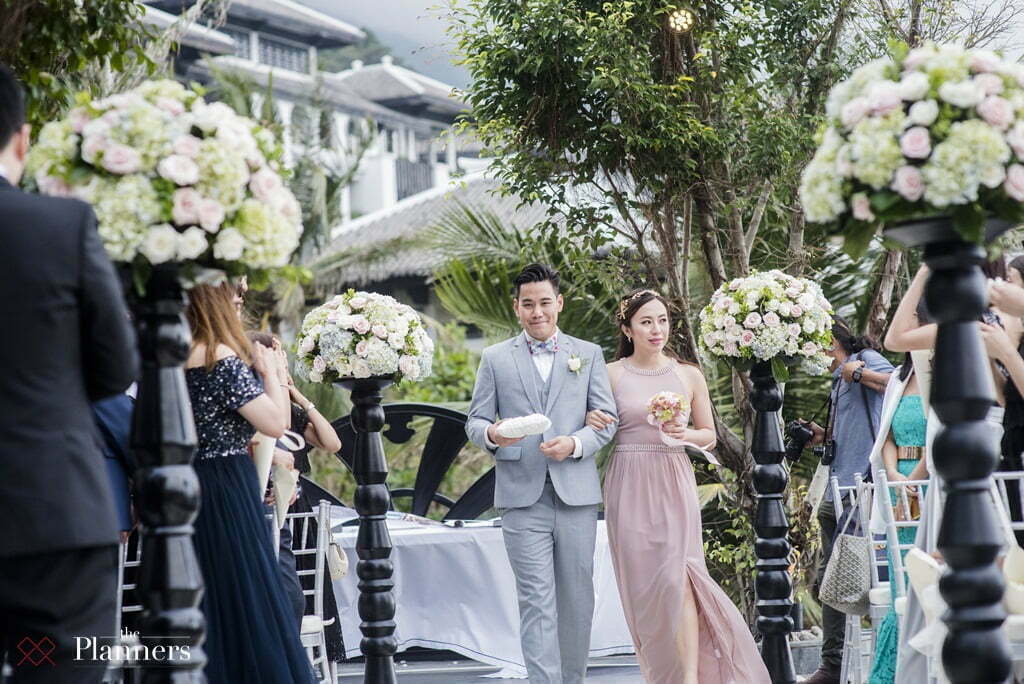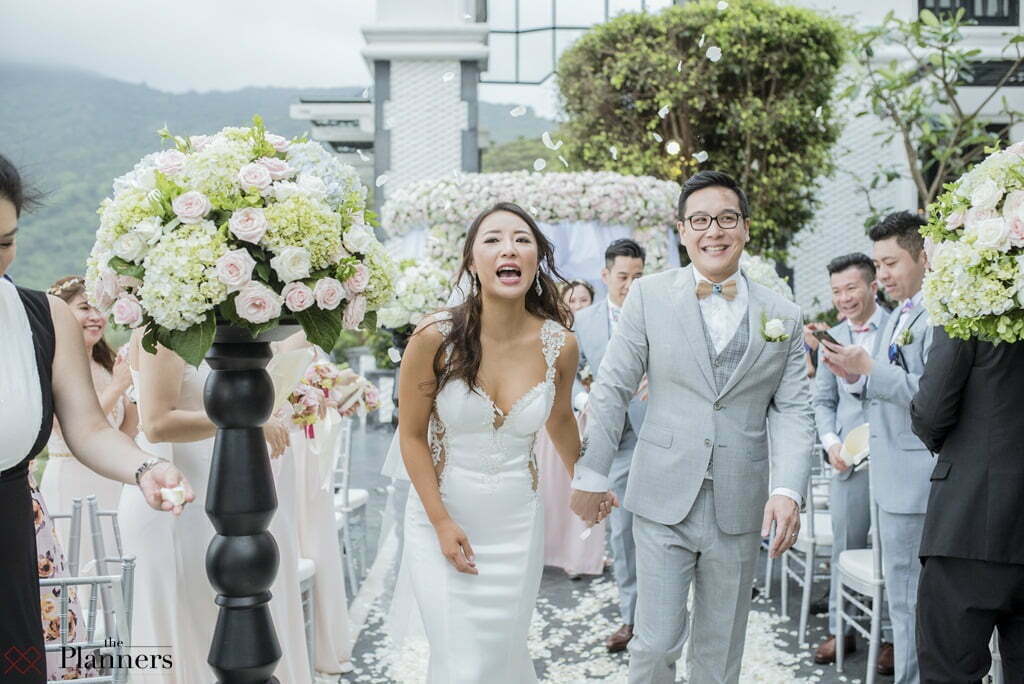 Other options including Hyatt Regency, Pullman Danang, Fusion Maia Da Nang Luxury Resort, … You can enjoy your time here with a wedding on private beach.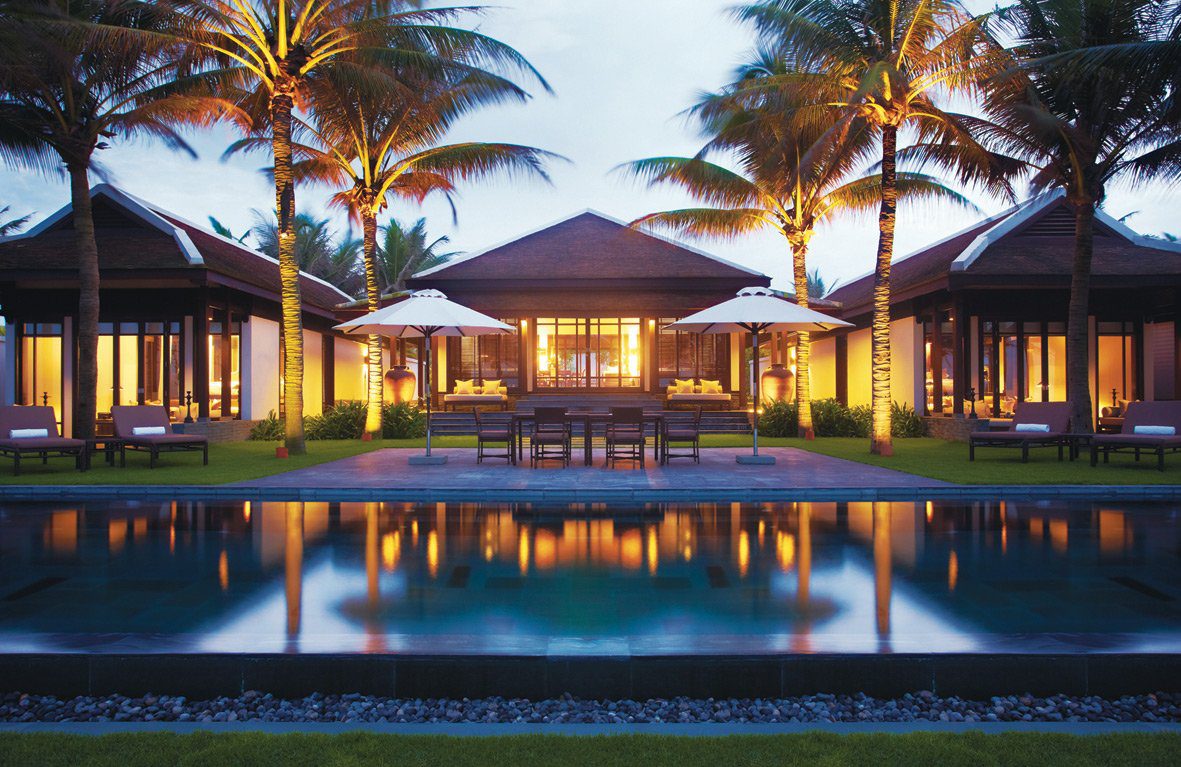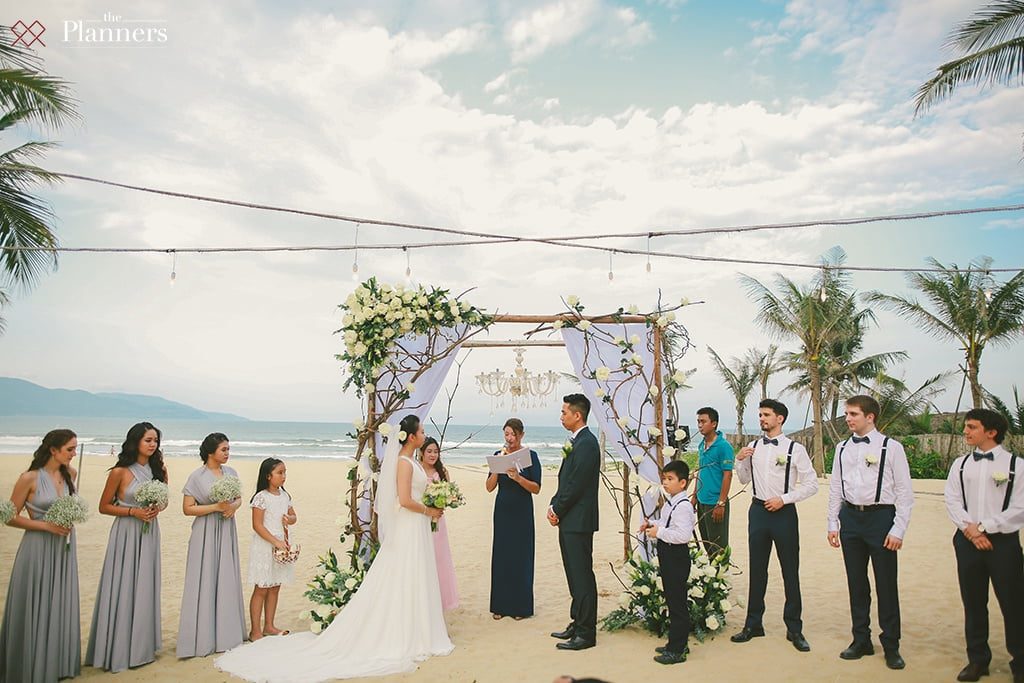 3. Convenient Transportation
Danang has one International Airport which has direct flights to Beijing, Incheon, Hongkong, Macau, Singapore, Bangkok and other destinations in Southeast Asia. If you fly from other countries, say America, Canada or countries in Europe,  you will land in Sai Gon ( a very busy city which is famous for its night life). You can spend 1 or 2 days in Sai Gon to enjoy the dynamic vibe of Sai Gon or take another flight to Danang which takes only 1 hour.
4. Plenty of sight attractions
If you have more than 2 days in Danang, you should not just stay at the resort. Da Nang has plenty of sight attractions for you to discover.
45 minutes drive away from Da Nang, Hoi An – The ancient town is another wel-known place not only in Vietnam but also in the world. The entire old town is UNESCO Heritage Listed due to the fact that it is a very well preserved example of a South East Asian trading port, with architecture and street layouts that date as far back as the 15th century.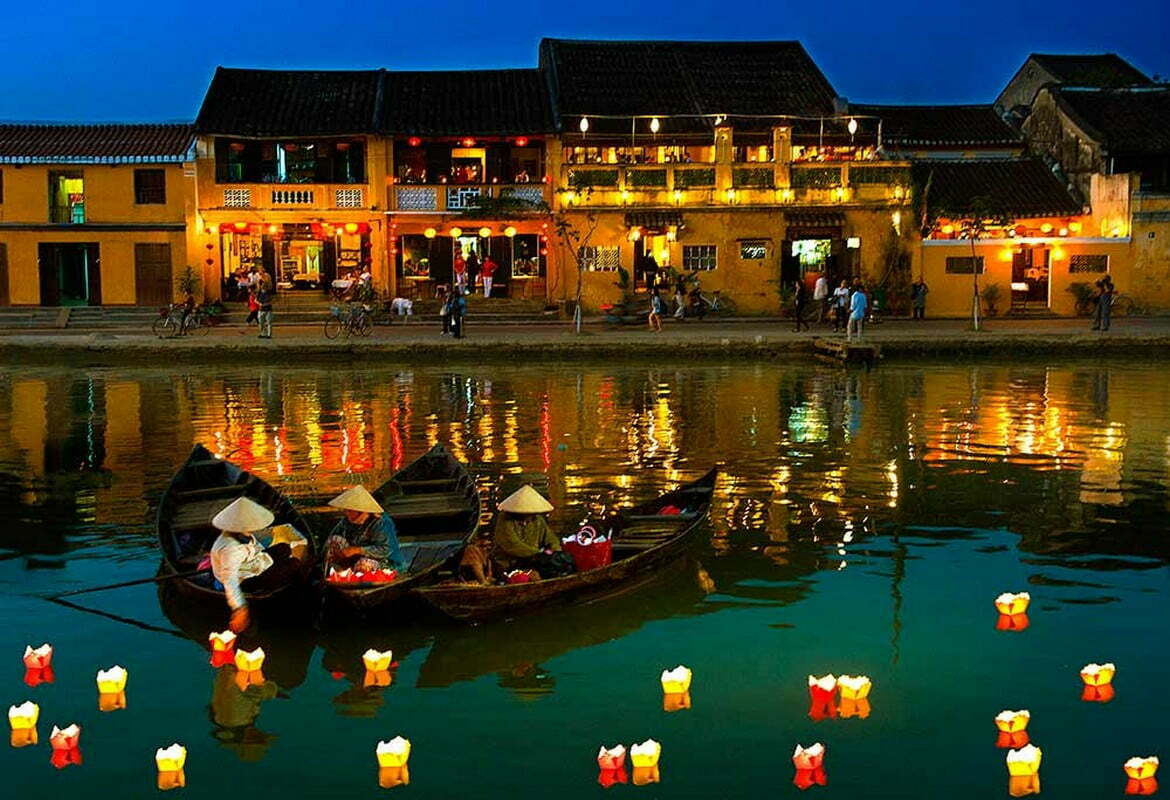 We advise you to visit this place or arrange a local tour for the guests to Hoi An. The trip will be a great acitivity for the guests to get to know each other as well as a chance for them to enjoy their time in a brandnew destination during the whole stay at your wedding.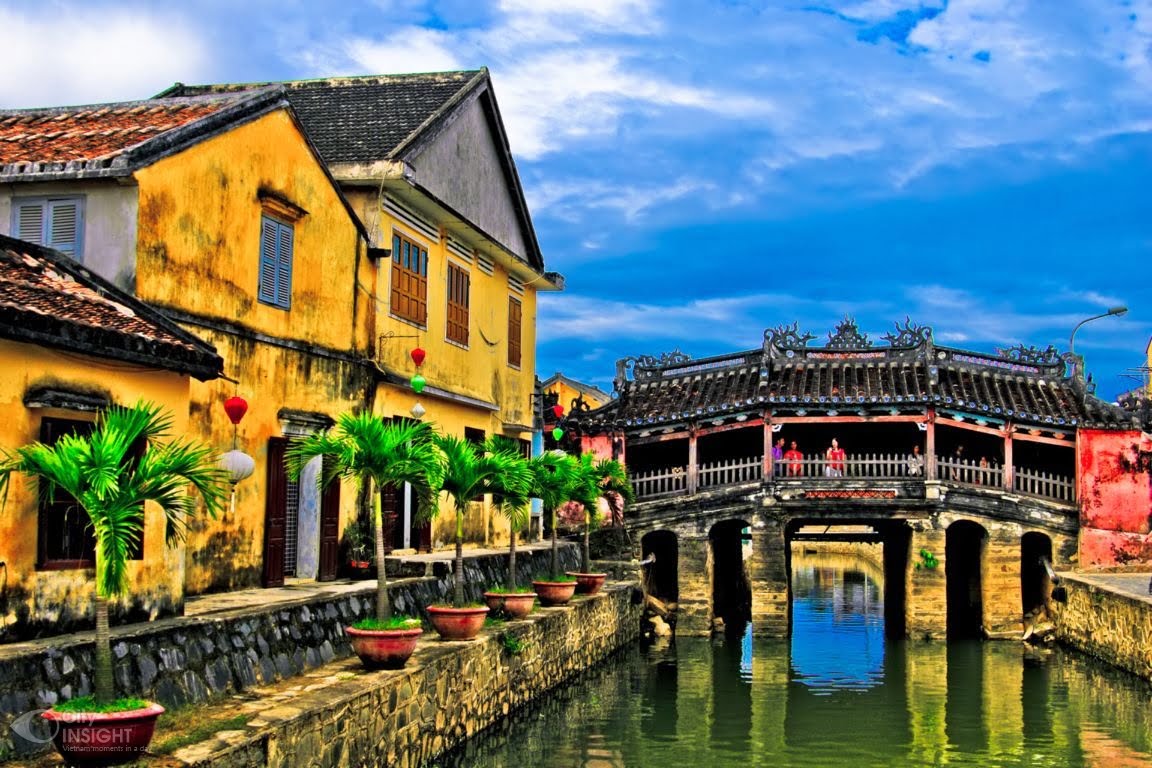 Hoi An is definitely something you should not miss. The town is also a beautiful location to hold destination wedding. If you love this little peaceful ancient town and want to throw a wedding in Hoi An, please stay tuned for another blog from The Planners next time.
Besides from Hoi An, there are many places that you can visit in Da Nang, if you dont have a lot of time. Some of the places are Marble Mountain, Museum of Cham Sculpture, Son Tra Peninsula, Ba Na Hill ( which has the world highest and longest cable car ride)
5. Nice food and friendly local people
Are you a food lover ? Do you like Asian food, especially Vietnamese food? Bet you will be in love with the food here!. Located in the middle of Vietnam, Danang's food has the best of the both worlds ( a combination Northern style and Southern Style). Some of the most favourite dishes here: Banh Xeo, Banh Trang Cuon Thit Heo (Slided pork rolled in rice paper with special sauce), Quang Noddle,… and many other delicious dishes which you will only find out when you come here. The beach city also can satisfy anyone who loves fresh seafood.
Unlike other big cities in Vietnam, Life in Da Nang is simple and less chaotic, just like the way Danang people are: rustic and honest. Foreign travelers always find it safe to stay in Da Nang city since the local authority has some special policies to narrow down the number of homeless.
6. Affordable price for every service with high quality
Budget is always a great great consideration when it comes to holding a destination wedding. The place may be really beautiful but the service is not good or the expense for wedding services is expensive is one of the big reasons why you cant throw wedding there. Therefore, when choosing location to hold wedding, we always suggest our clients to consider the availability of wedding providers at the place.
These days, there are more and more couples coming to Danang to hold their weddings. Accordingly, to meet up with the high demand of not only the locals but also the foreigners, many wedding vendors has placed their office here. You can find some of the most professional wedding vendors here with a reasonable price ( photographers, video grapher, wedding planner, celebrant,…) Having provided service to a lot of global couples, they can bring you international standard service.
And the great news is that The Planners finally has office in Danang, Hoi An. The place has been our second home!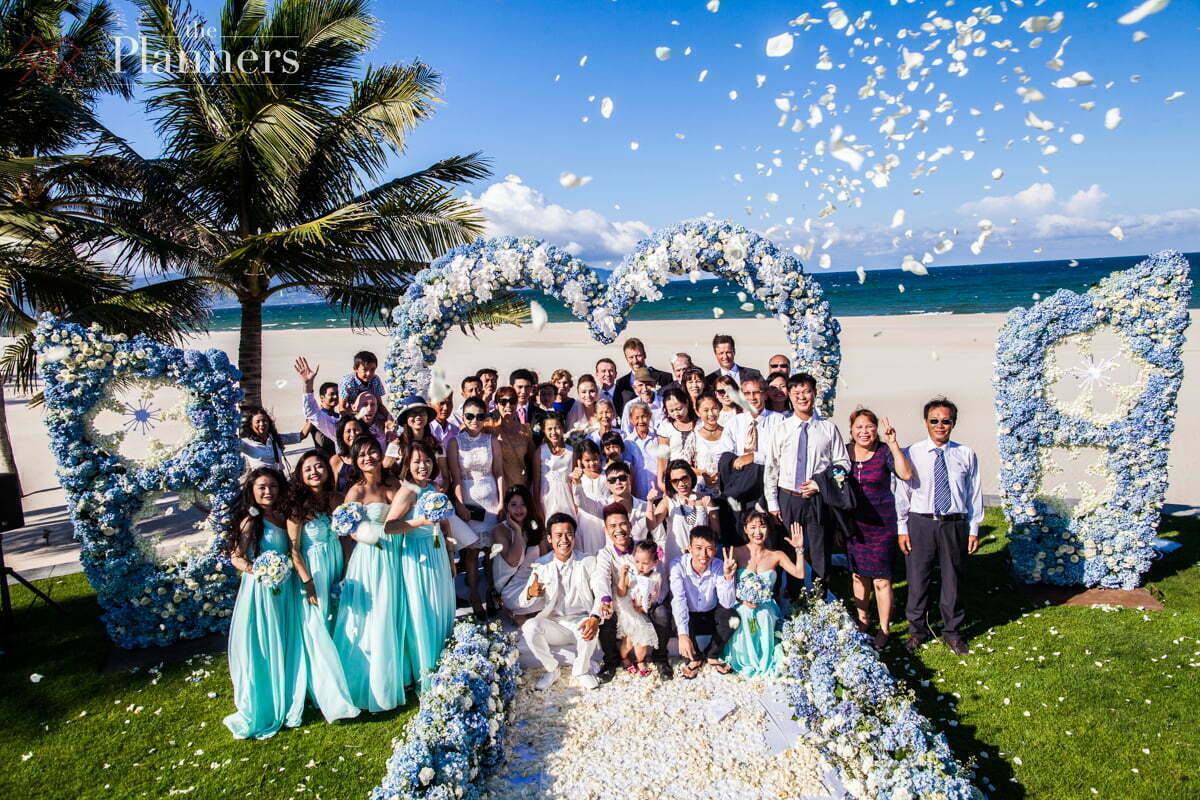 We are so ready to do more fabulous and pretty weddings in these 2 lovely locations, not only for foreign couples as we have always been doing as one of our strengths, but also for Vietnamese young couples, who are dreaming of something new, something for your own and very typical you for that Greatest Day of all.
If you need professional assistance to hold your dream destination wedding, dont hestitate to contact The Planners at info@theplannersvn.com or +84 968344735
Check out our fanpage for more pictures
Fanpage in Danang: facebook.com/theplannersdanang
Fanpage in Hanoi: facebook.com/theplannersvn