A destination wedding is a dream for so many brides-to-be. Some dream about a ceremony in Haiwaii, some fancy a reception in Venice, others plan for their honeymoon in Bali… there is an option for every wish. What is your wish?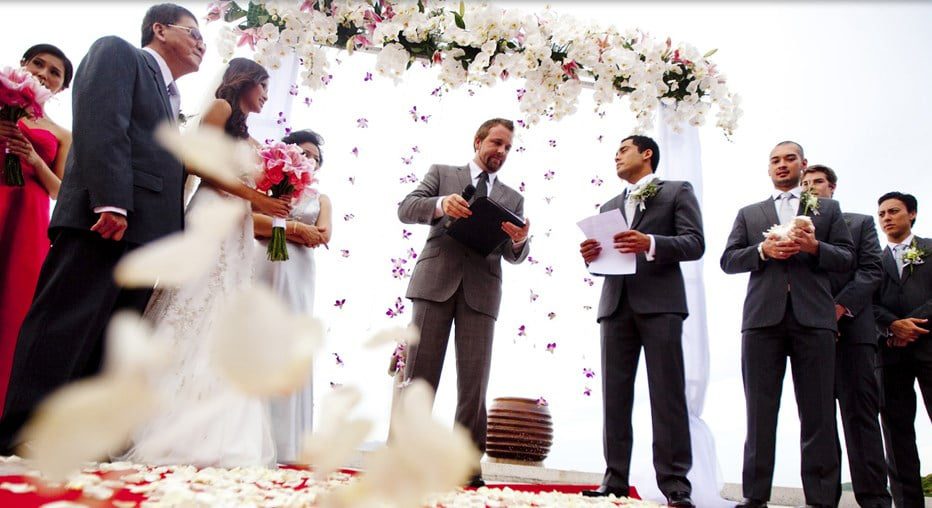 In the past few years, Vienam has become an affordable and desired destination for brides who want to hold their weddings in South East Asia. Unlike Thailand or Indonesia – the two popular countries for destination weddings in the region, Vietnam is favored by foreign couples and visitors for its hidden gentle charm which should only be experienced locally and personally.
The variety of themes and scenes
If you want a beach wedding, check out Mui Ne, Da Nang or Nha Trang – one of the world's most beautiful beaches. Islands like Vin Pearl, Hon Tam, or Con Dao give you the exclusivity, the privacy you want for your friends and families. If you prefer a more peaceful, ancient feel for your celebration, Hoi An is the place as it's hard to resist the beauty of silk lanterns or the peace as you walk by Thu Bon river.
Another wedding by the beach planned by The Planners
If you want something more special for your guests and yourselves, consider having a wedding on a cruise in Ha Long Bay. A destination wedding cannot be any more unique than tying the knots as you cruise through thousands of floating giant rocks in the bay.
The delicious and healthy food
It is certainly not for no reason so many people are in love with Vietnamese food. Simple yet light and delicious, fresh yet rich and filling, Vietnamese is everything you can ask for in any national cuisine. Vietnamese food displays a variety mix of tastes: sweet, sour, spicy, salty; the dishes are made of almost every kind of meat, poultry, seafood; and the cuisine has a lot of natural fresh herbs which make the food not only delicious but also very healthy. And as you, your families are friends travel all the way out of their countries to celebrate the wedding with you, why not treat them one of the best, unique cuisine in the world?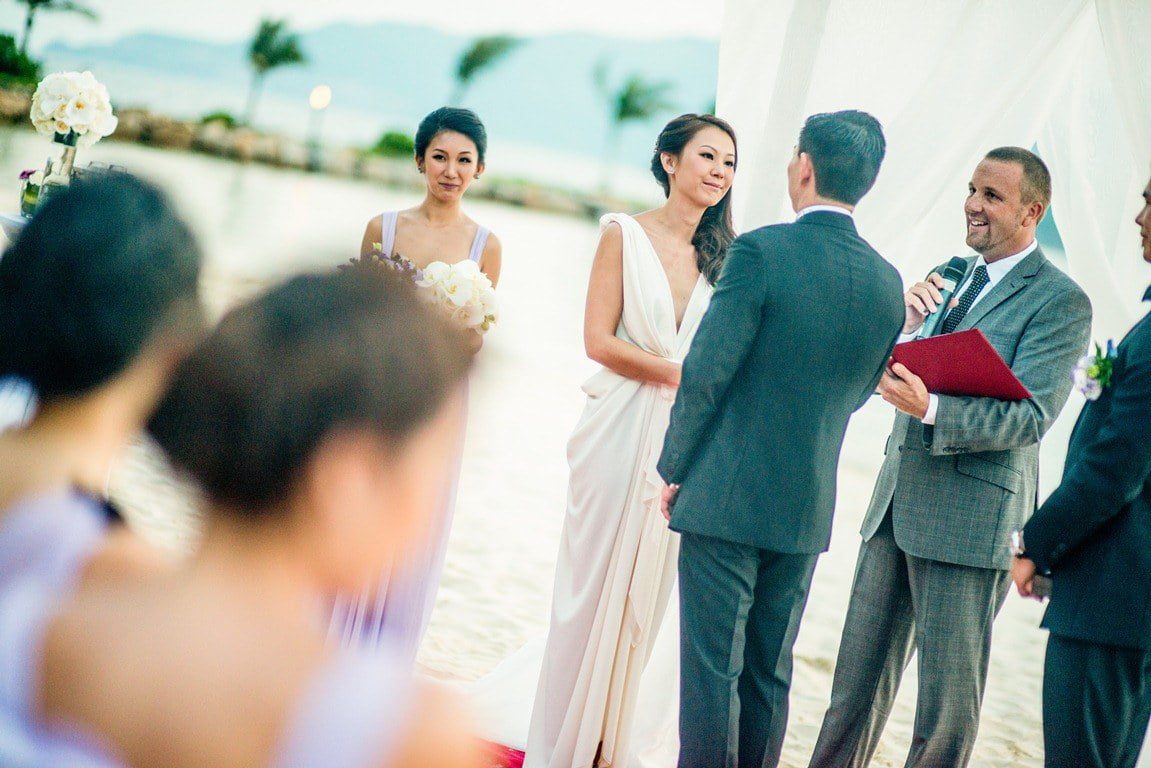 The warm and extremely friendly local people
Last but not least, what makes a country great is its people. Vietnamese people are known for our hospitality and friendliness. From the staff in the hotel, to the taxi drivers, or the vendors you meet in the street, you may find them a bit shy but they are the most honest, helpful local friends you could ever meet. We love meeting new people, we enjoy helping foreign friends, we want to welcome you to our country and we want to make you feel like home.
Professional and affordable wedding planning services
Aside from great facilities and and amazing landscapes, Vietnam also offers you manychoices in wedding planning services. The price of services is much more lower than in other countries such as: America, England, Hong Kong or Singapore.
The Planners is also one of the most wel known and professional wedding planners in Vietnam as we have had 6 years of experience working in Vietnam. If you are new to the country and not sure how to plan a wedding in Vietnam, do not hestitate to contact us at info@theplannersvn.com or +84 968 344 735 for consultancy and assistance.