It seems like we tend to pay more attention on the look of the bride but what about the groom – the other most important person at the wedding? It is easy to choose the attire for a wedding at the church but if it is a beach wedding what they should wear?
Soon to – be – grooms, have you had any idea of how you will dress for the wedding day?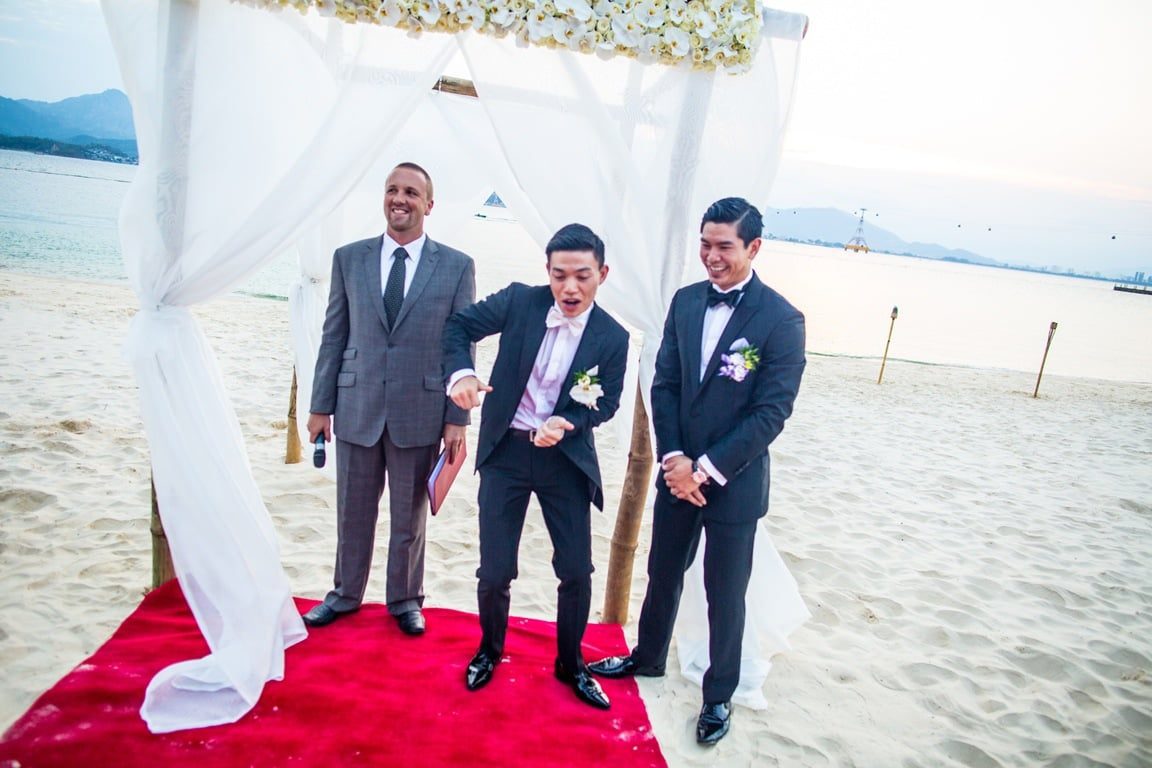 If not, let take a look at some of our suggestions on grooms' attire for beach wedding. Bet you will have a better idea of the look that you like.
Here are few notes that you should remember when choosing the suit
Ask for the bride's opinion: Well, yeah, the bride may have a better vision of how you should look on the wedding than you have. Ask her about her ideal vision of the wedding, how many activities that you will do, what she would wear or what types of vibe that she would like to create at the wedding. After you got the answer, you can start to choose the attire.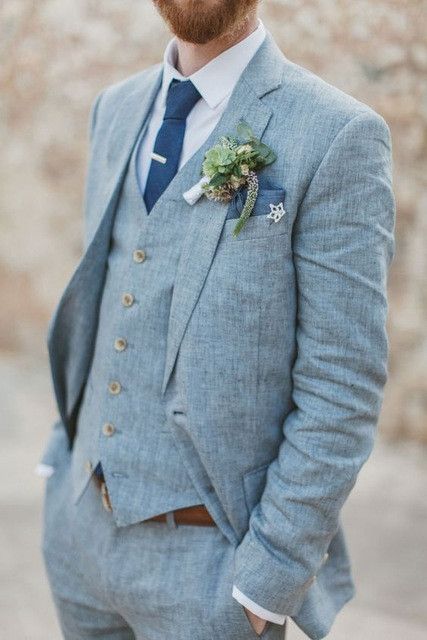 Relaxed, it is a beach wedding: When it comes to wedding, a suit is the first and the only choice for men. However, if it is a beach wedding which normally brings out a fun, easy going and open vibe, you should loosen up a little bit to look more relaxed and fit with the whole theme of the wedding. Unless the dress code of the wedding is black tie (which requires a traditional black suit), you should go for something less formal.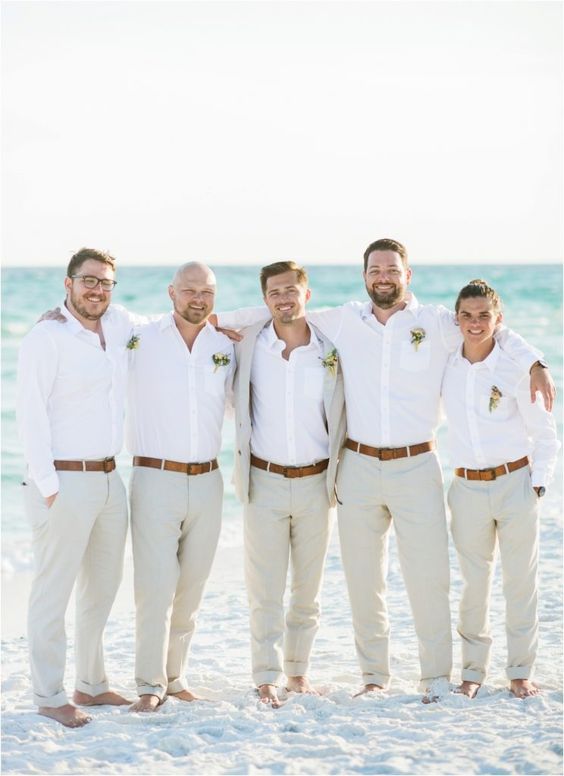 Breathable fabric:  The weather at a tropical country, say Vietnam, Thailand or anywhere in Southeast Asia tends to be higher than that of Europe country. For example in Vietnam, the climate can go up to 35 – 40 degrees in the summer, it is quite hot and sunny. Not to mention you will move a lot and stand there, under the sun for couple of hours, a full suit with jacket will definitely make you sweat more than ever. Some of our grooms said that they imagined that it would be real hot here in Vietnam but they did not expect it that hot…So… If you don't want to be a sweaty groom, we suggest you to go for a lightweight suit made from cotton, linen or seersucker.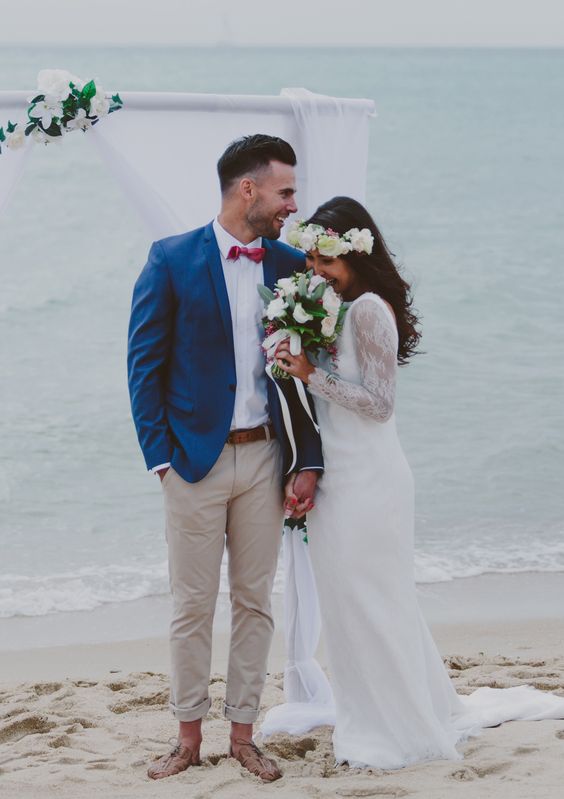 Jacket or not: Well, this is your preference. It is not necessary that you have to wear a jacket at a beach wedding. However, if you want to maintain your style which means a full suit with shirt and jacket, you can go for it. We advise you to add some cool touches to the look by using special accessory which we will show you below.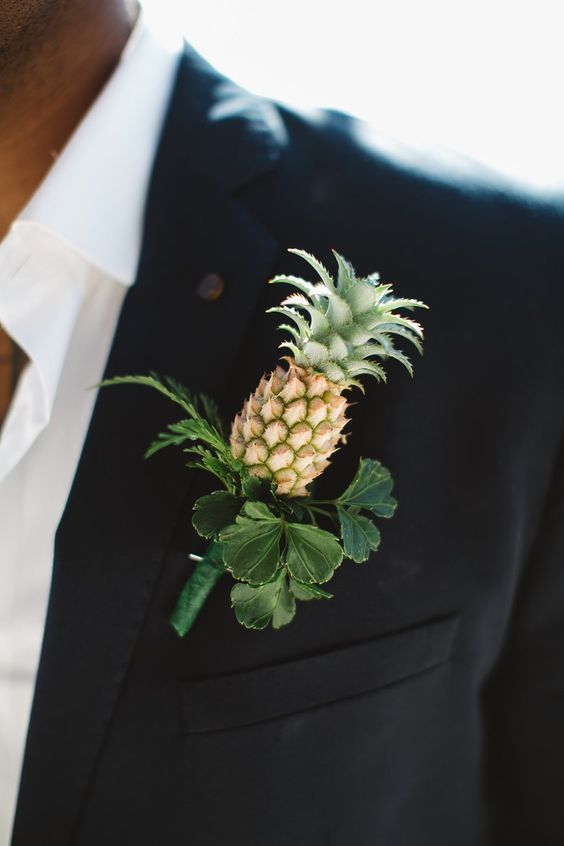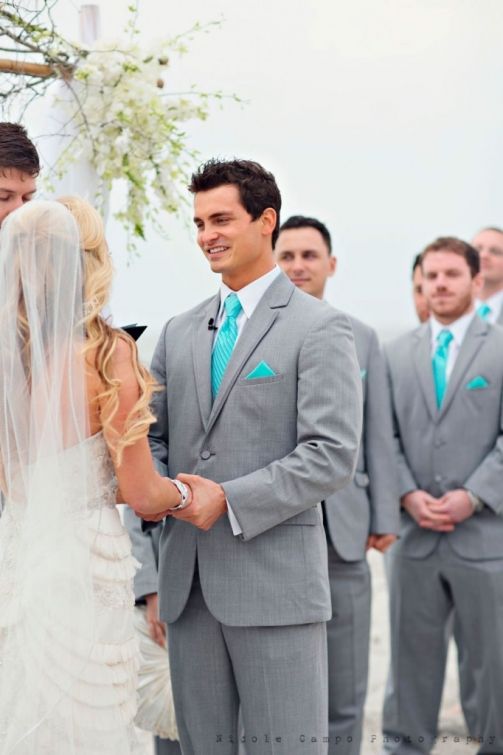 Bright, pastel color if possible: To blend well with the theme of a beach wedding, you should go with light grey, pastel blue, navy blue, white, mint or event pastel pink!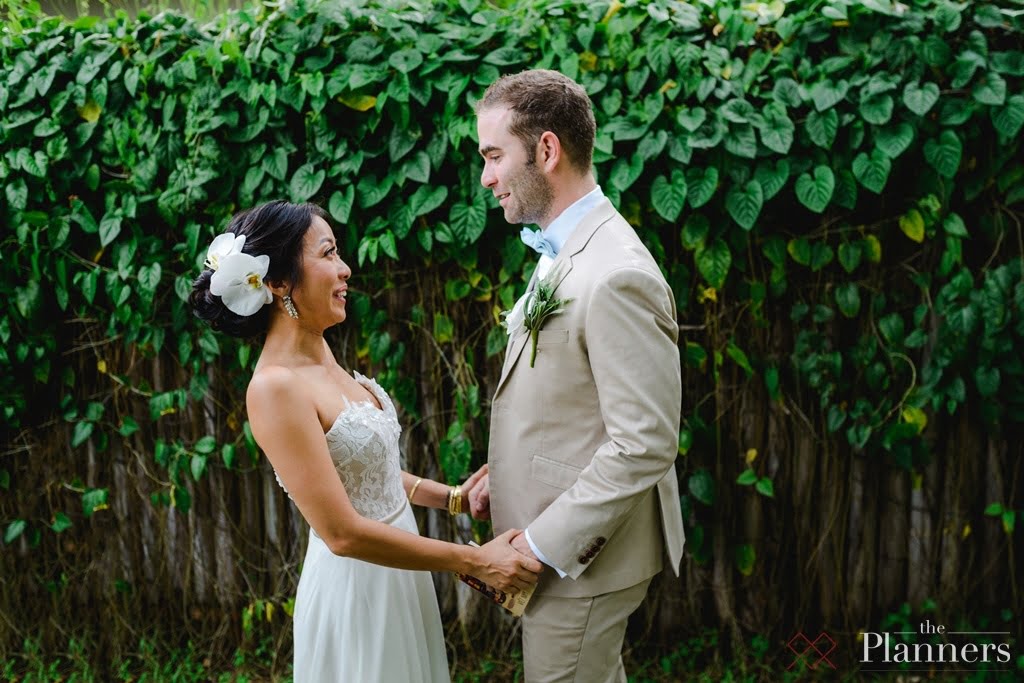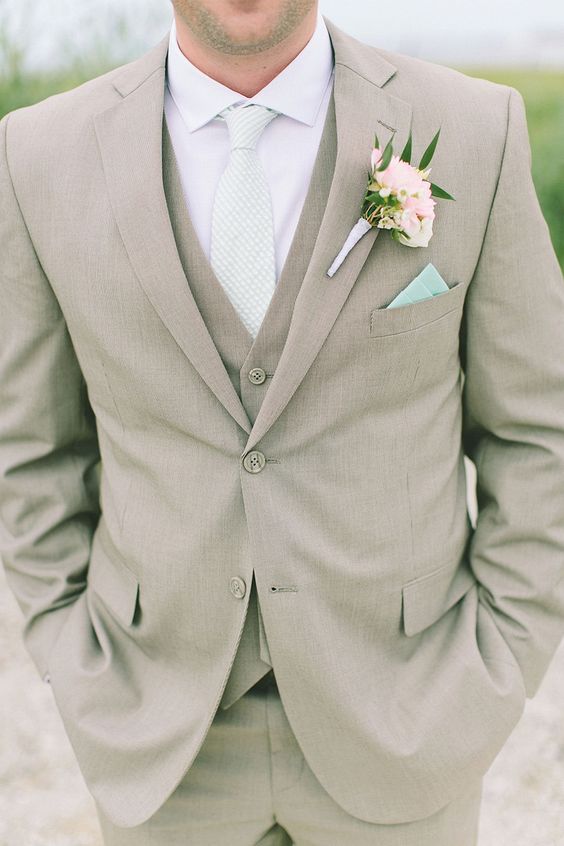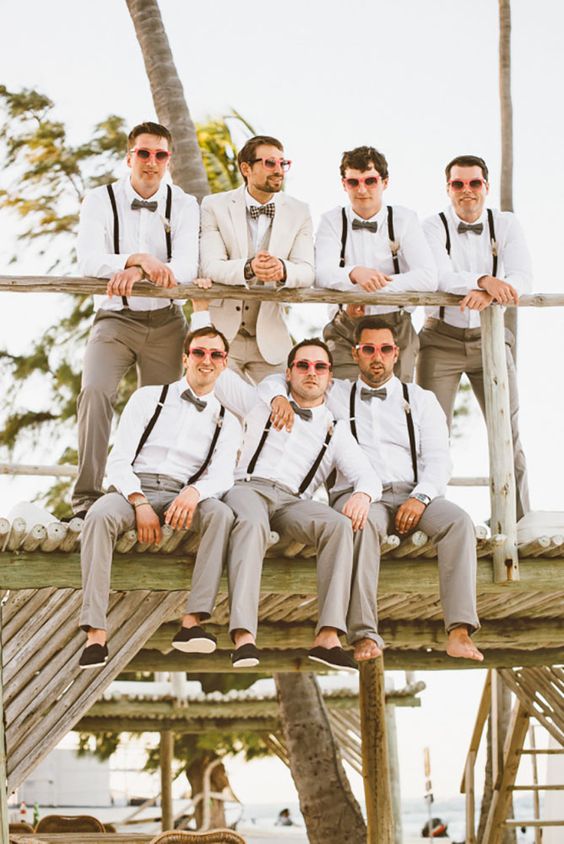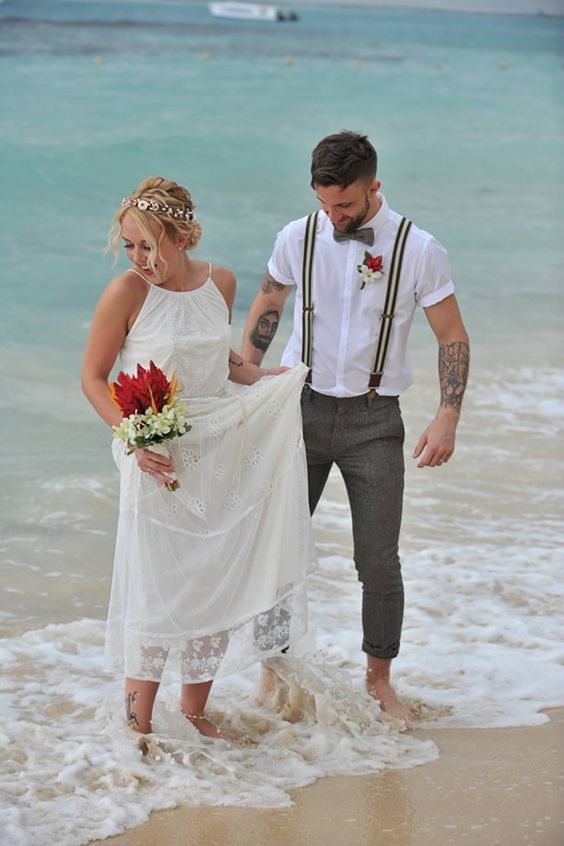 Need further help on planning your dream wedding? Dont hesitate to contact us – The Planners at info@theplannersvn.com or hotline + 84 968 344 735.
Check out our fanpage for more updates https://www.facebook.com/theplannersvn/