As a wedding planning agency, we understand there are tons of things need to be prepared for a wedding and you might not want to make it more complicated by adjusting things from the way it used to be. However, the tips we are going to present is easy to follow and would still bring out the same (or even greater) results for your wedding.
BEFORE THE WEDDING
Venue
To start with, we suggest you choose a venue where both the ceremony and reception can be held, since it will not only cut back on fuel emissions since no one has to travel from one place to another but also save time and items needed for decorations and services at the other venue.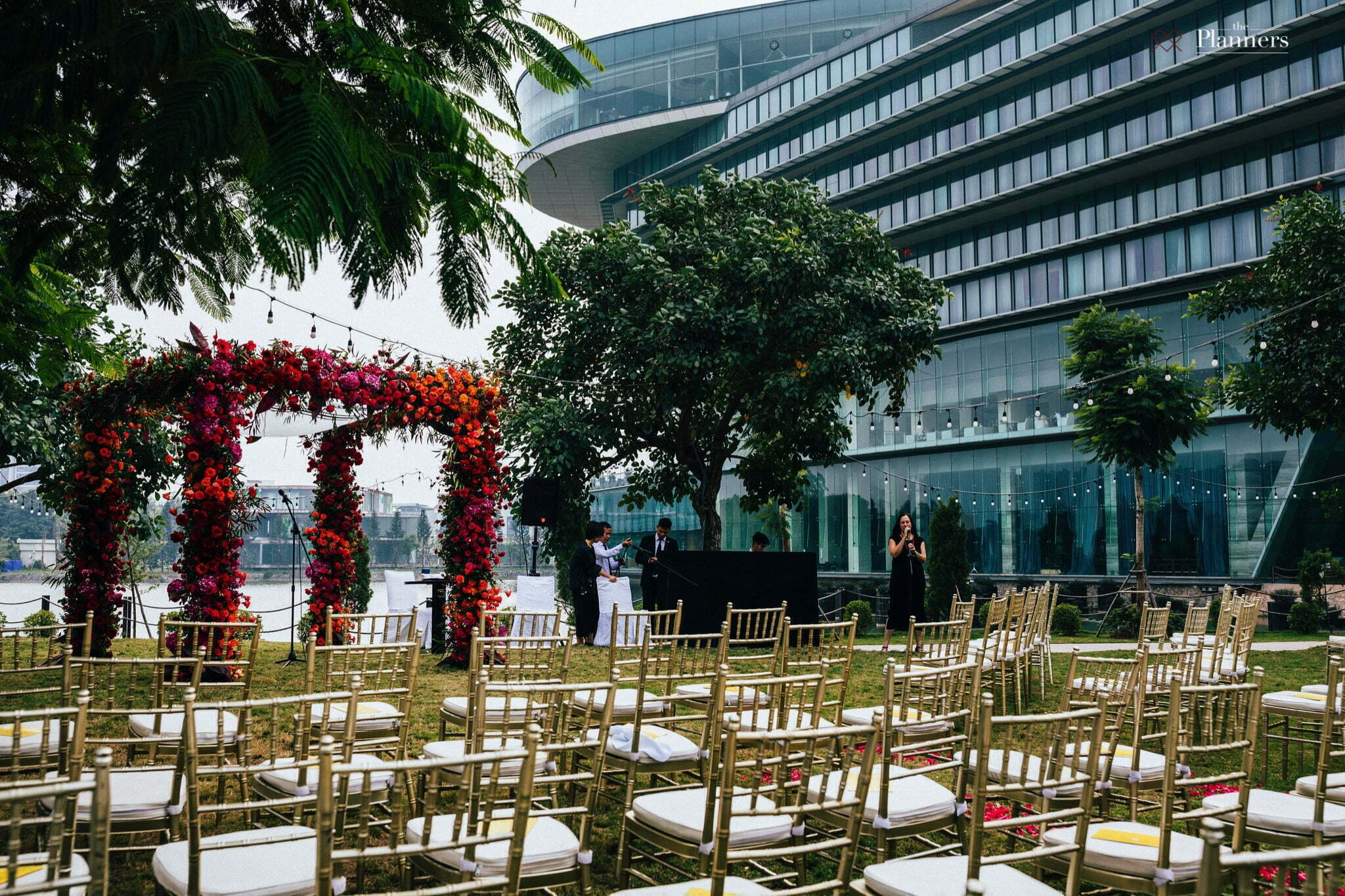 Flowers
When it comes to flowers, we believe it would be more meaningful for your big day with blooming bouquets and vases which are sustainability-based. For instance, you might like the idea of having seasonal and locally-grown flowers in your wedding, which can be reused at home after the event or plant somewhere else. You can also choose to have planted blooms instead of cut flowers, then bring them home afterwards as a memory of your happiest day. If you desire to go-green with the flowers, dont hesitate to ask for the help of your wedding planner. Sure, they will try their best to look for organic and eco-friendly options.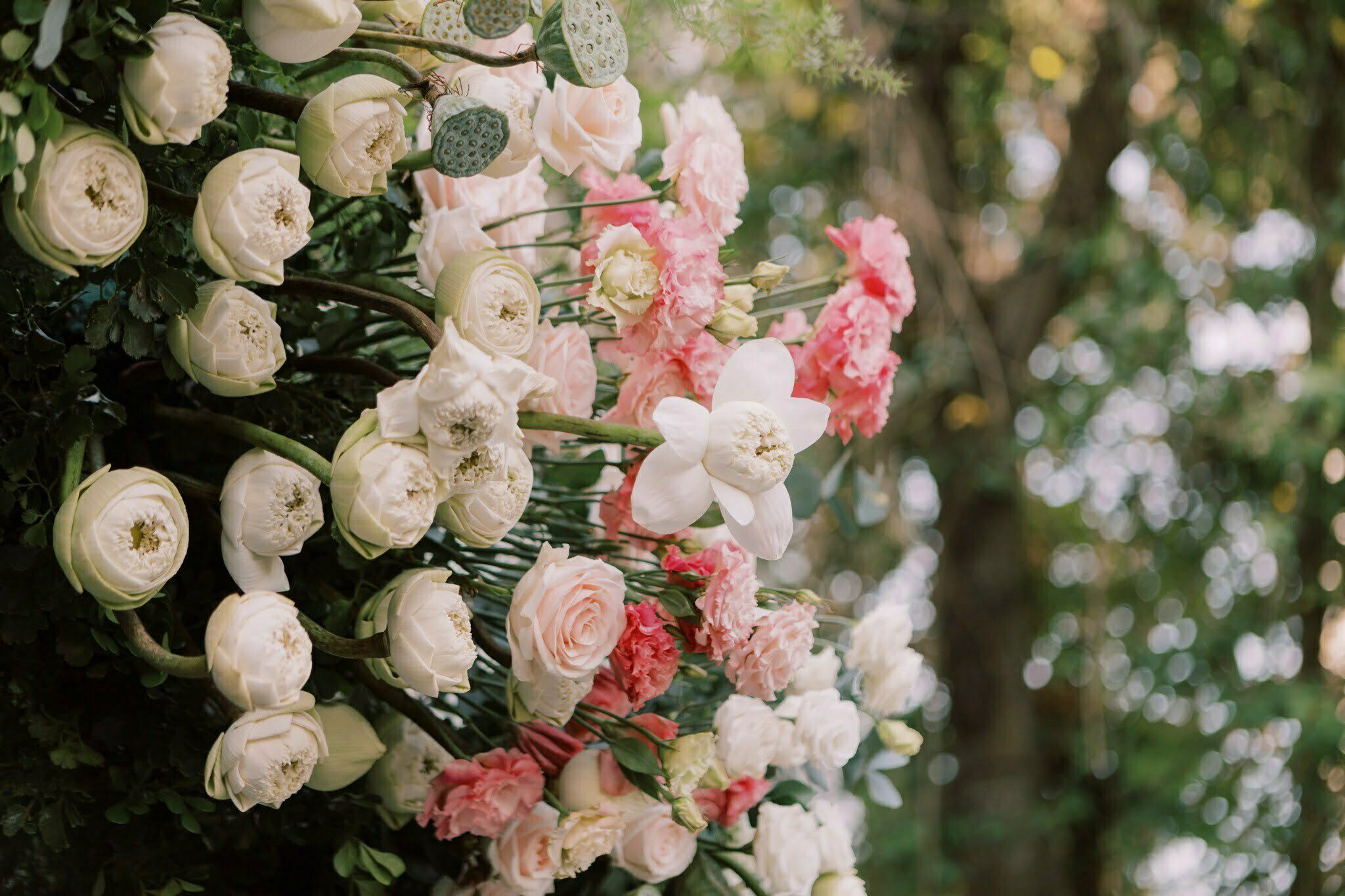 Decorations & Accessories
In terms of decorations, it would be easier to have a checklist of all the items you need then sit down with us and sort out together which one is "green" and which one is not. Using available or home-made utensils is a good way since it helps highlight your personality style and also reduce the possible waste. One of our clients, Milan, has all of the tea sets and flower vases used in her ceremony from her mother's collection and bring a familiar, loving vibe to the big day.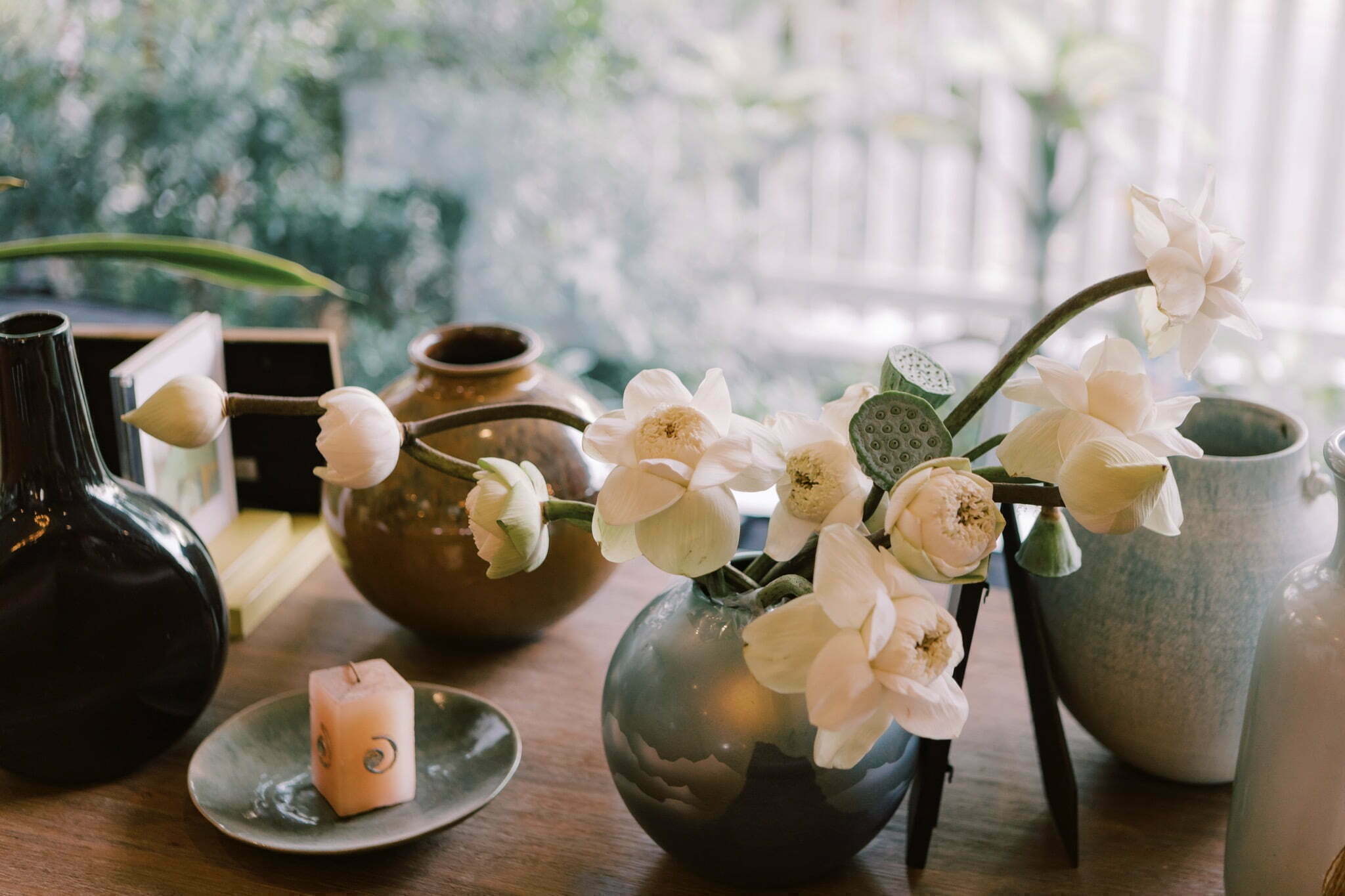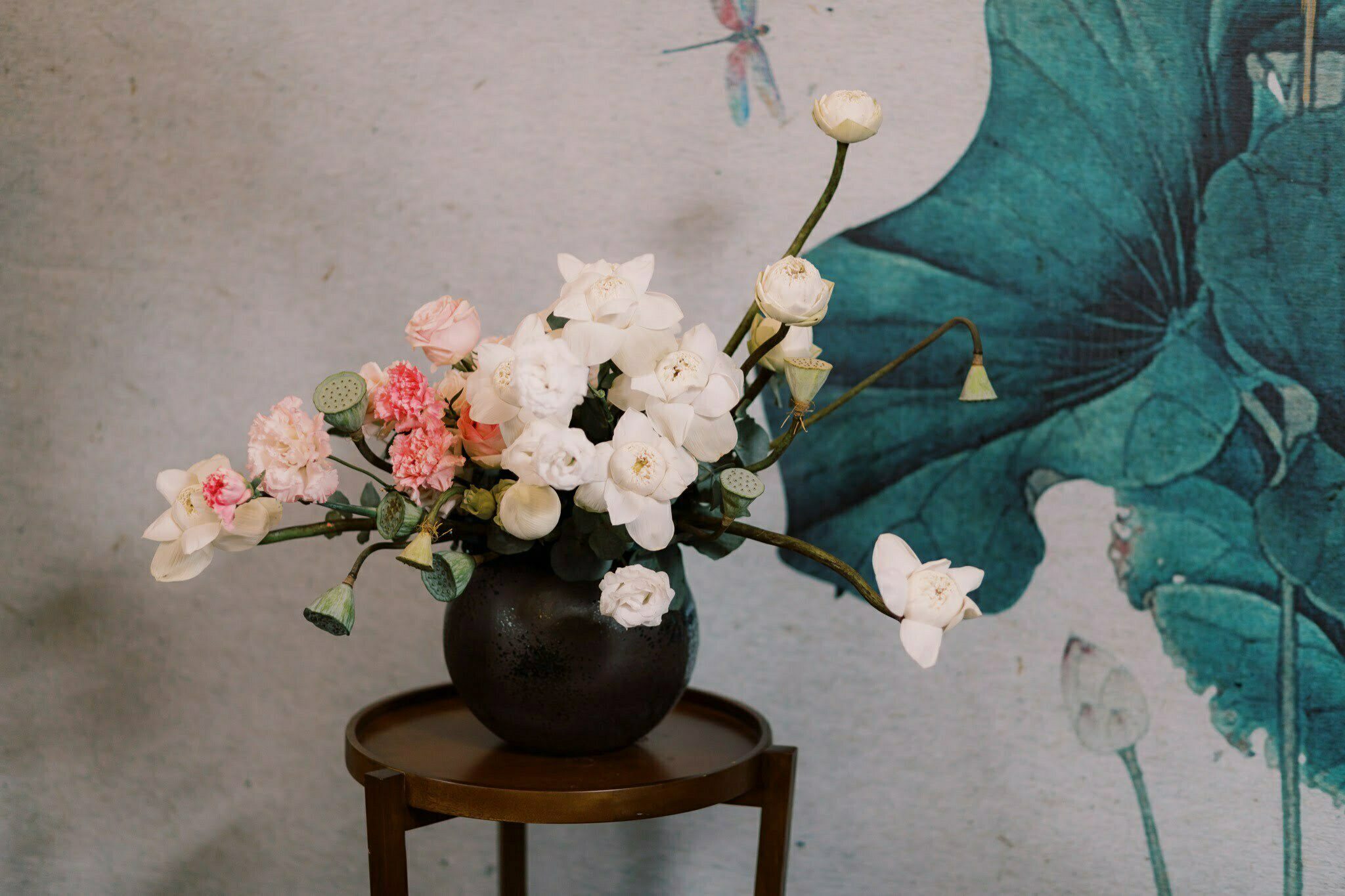 The same method shall be applied to choosing accessories, which means you can go green just by using what is already available. For instance, the bride can wear her mother/grandmother's earrings or necklace and the groom might borrow his father's pocket square. "Something blue, something borrowed" has never been that sincere.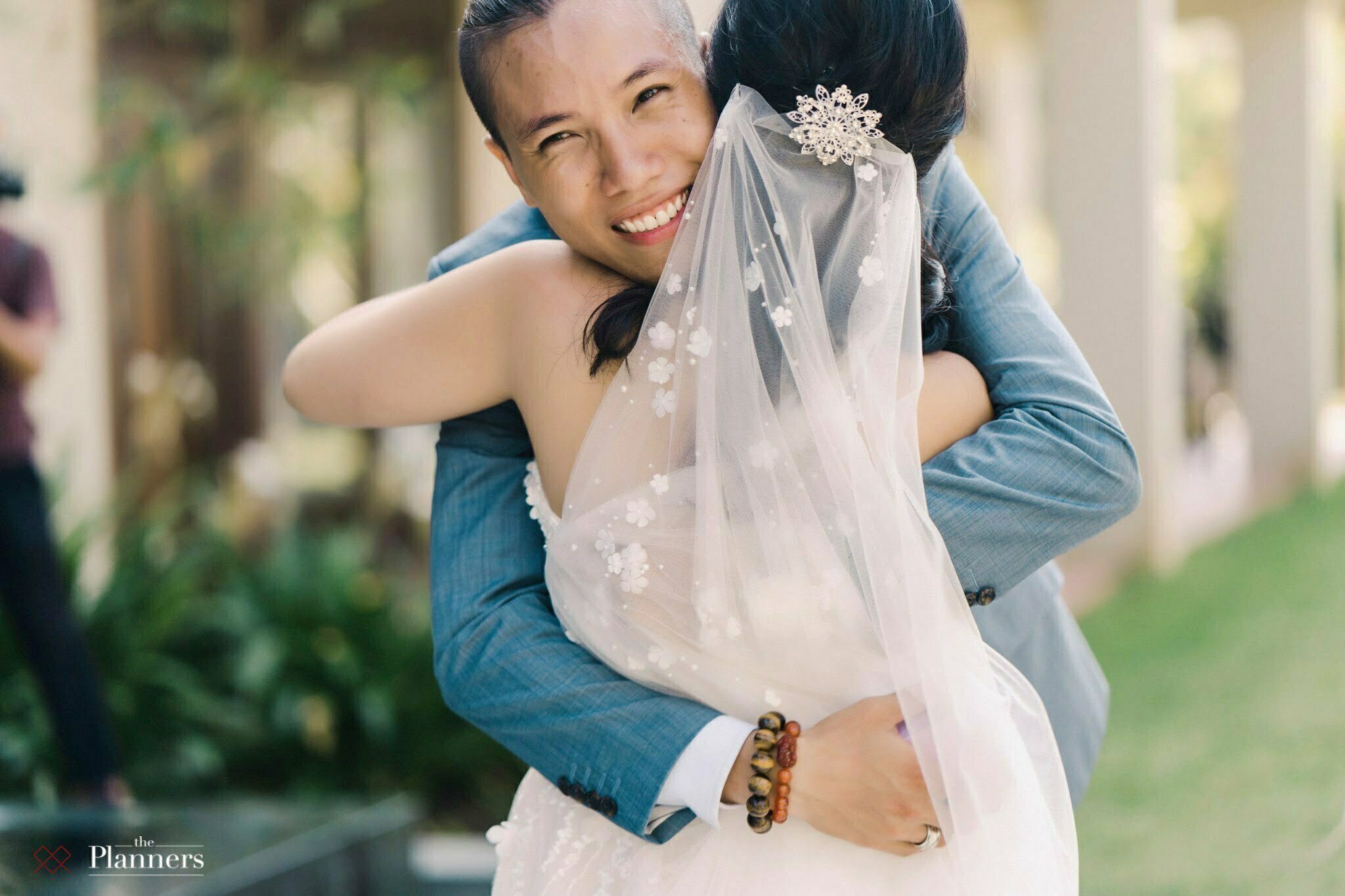 Linh wore the brooch on her wedding day. This is a gift from her close friend.
Transportation
Transportation for a wedding may take up abundance of fuel. So, the best way to cut down on fuel and number of vehicles is to suggest your guests to travel by group. Creating a group on facebook or any social network site that you use and connect the guests so they can get to know each other and team up. And dont forget to tell them the purpose of this act. It will be more convincing if they know what it is all about.
This is also a great way for the guest to make friends before the wedding !
Stationery
Then it will not be a perfect wedding without save-the-dates, invitations, programs, menus, and thank-you cards, which unfortunately add up to a whole lot of paper. The best way to replace those is to have your own wedding website where all necessary information is presented and that has never been easier thanks to our advance technology nowadays. If printing is a must, you can sort out what document should be printed what is not. For example, you can send the e – version of the save the date to the guests instead of printing it
If you still want to go with the traditional way, we are glad to help you look for recycled options while still impress the guests with amazing style and quality.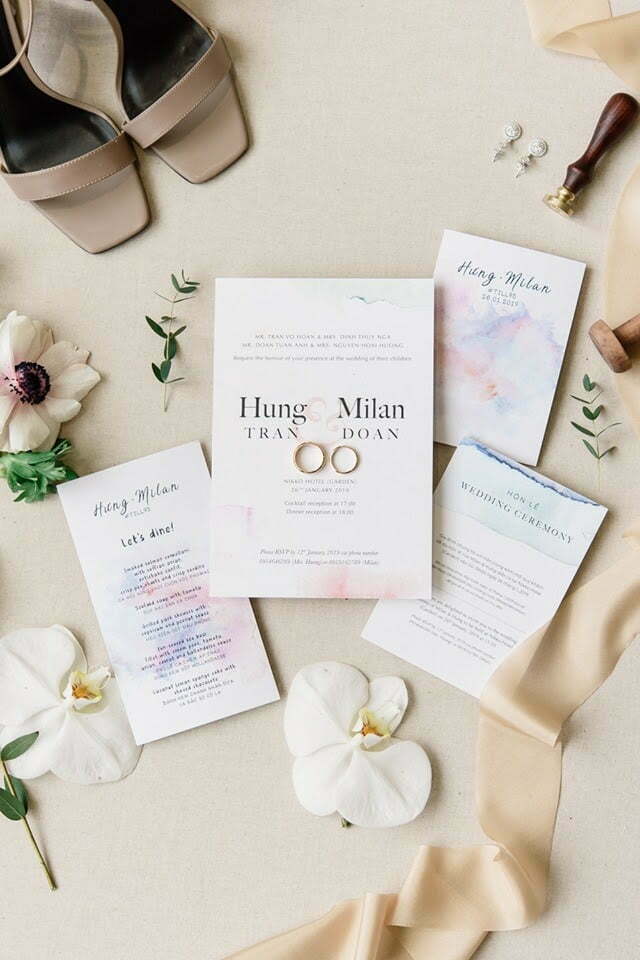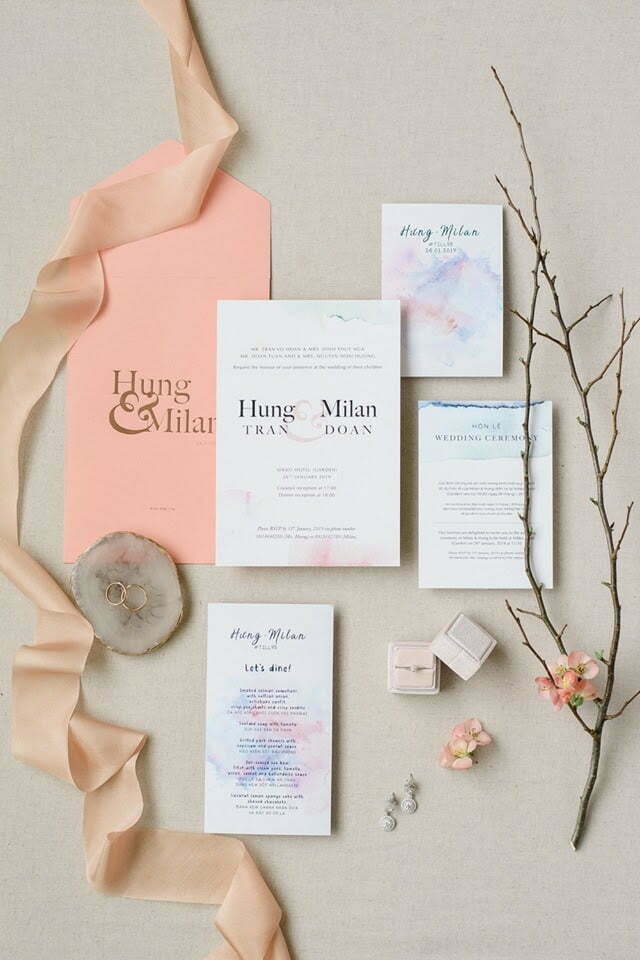 DURING THE WEDDING
Food
We are glad to tell you that going green is also possible when it comes to catering in a wedding. The key point for doing so is choosing products which are natural, organic, and biodynamic. Another essential thing is getting services from local food vendors since you will benefit from their fresh and seasonal products while reducing the carbon-footprint from long distance shipping at the same time.
Table centerpieces
Beside the food, table centerpieces also plays an important part in showing off your style and personality. Therefore, if you are also an advocate of eco-friendly trend like us, we suggest using plates and cutlery with sustainable materials such as porcelain, bamboo or areca leaf instead of plastic and non-recycle ones.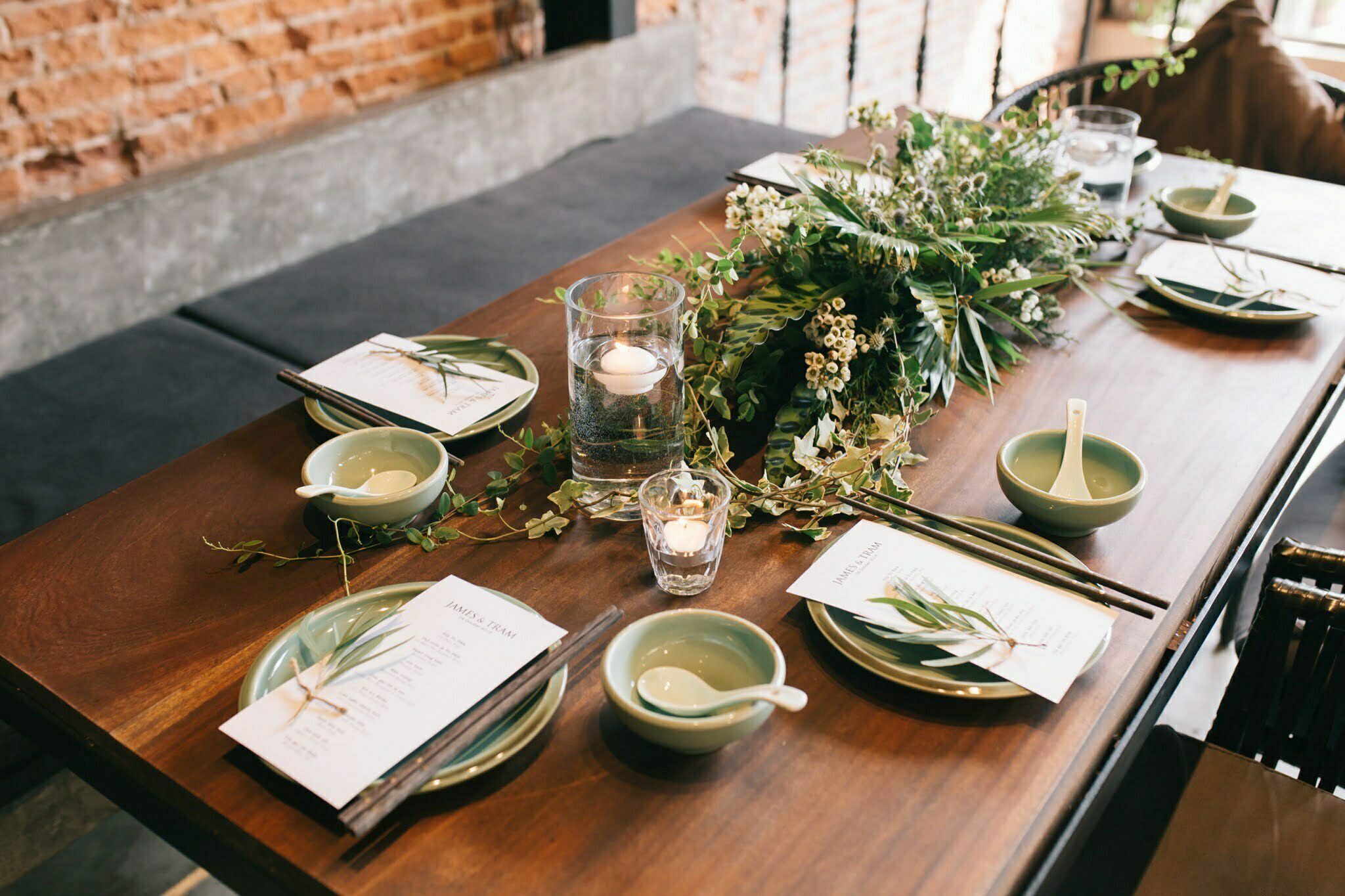 AFTER THE WEDDING
Thank-you gifts
There are tons of ideas for making thank-you gifts for the guests and you can be creative in this part. We often advise our clients to choose from eco-friendly options such as giving out plant seeds and go charitable. As in Shanny & Roger's wedding, they prepare pretty small soaps made from organic materials as thank-you gifts for the guests and make them impressed.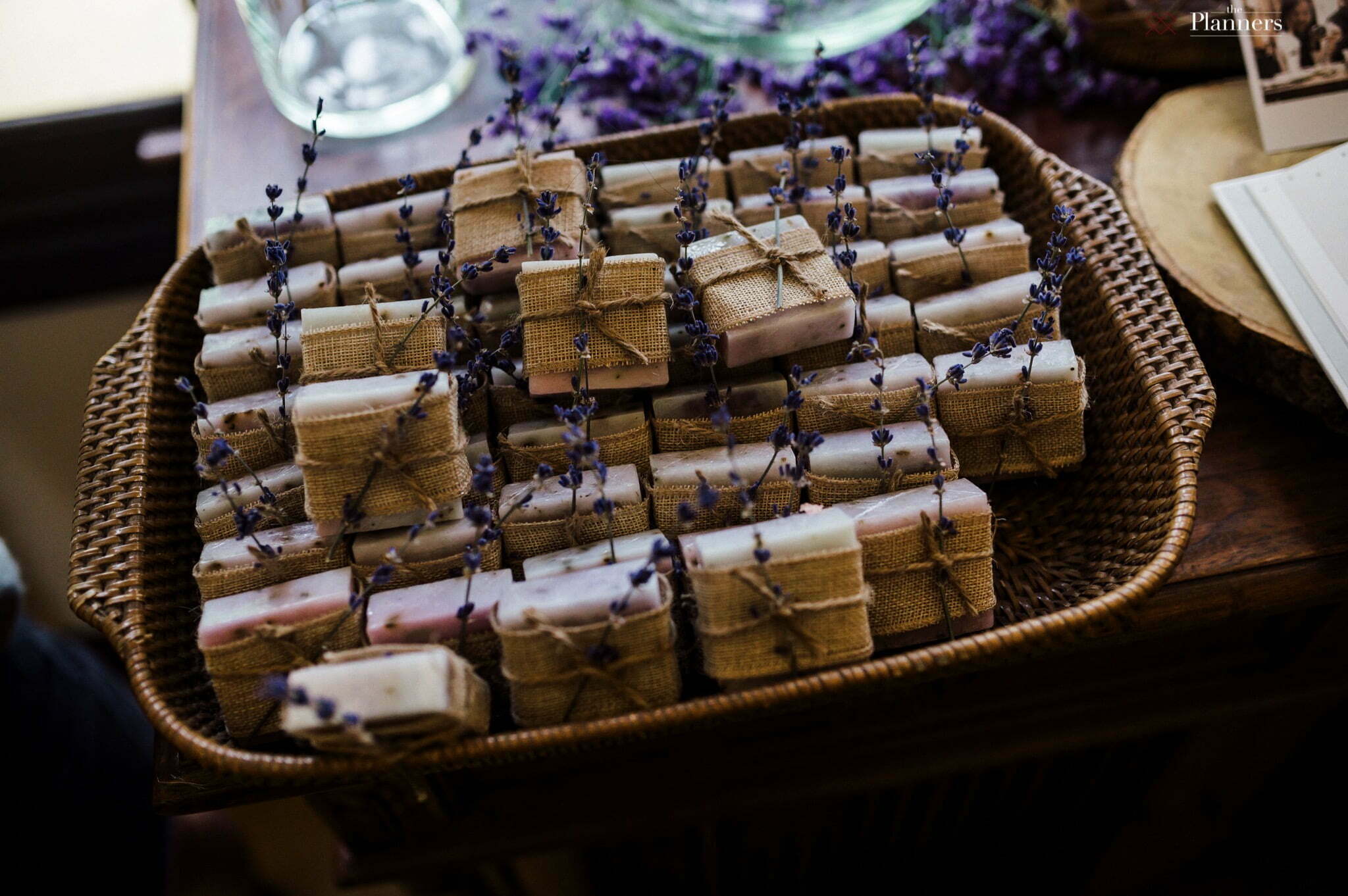 We also recommend providing after-party transportation for guests in buses, vans, or trolleys since it is not only safer but also decreases the number of vehicles used.
Donate to local environmental organization
If these above solutions dont work for you, we have another suggestion – Make a donation to local environment organizations. Yes, this one is totally possible no matter if you are a foreigner or local people.
Some of our international couples have been considering this act to show their love and respect to the place where they get married. When you estimate the budget for the wedding, save up some money for this donation purpose. Or, if you receive lucky money from the guests, take some from this source to donate. The guests will be happy if they know their money is well spent ! You can even announce this in your wedding. It will help to raise their awareness about protecting the environment and may inspire people to do so.
Protecting the environment is increasingly important, but luckily, it's also increasingly easy. Therefore, we believe that once you desire to go-green in your own wedding, you can definitely find a way to do it. It is not that hard and will make your wedding even more meaningful.
Be Green Be Happy!