So…. your wedding day is coming and you are super excited to enjoy every moment of the wedding. Everything you need and everything that you have dreamt of for so long is now coming true. And you have spent quite a large amount of money hiring that professional photographer to capture every single beautiful moment of you and your life-time partner in the wedding. The wedding dress is designed only for you that goes perfectly with the wedding shoes you have hunted for months.Your favorite MUA is booked and the decoration for the wedding is gonna be gorgeous. But wait, how to have those beautiful pictures. What kind of moment or posing you should practice. Well, we know for sure that you are not born as a model so it is better to have a clear vision of what you should do to have good wedding photos. And here is some of our suggestions for you.
1. Standing poses
Best timing for these pose is before the wedding ceremony and just after the first look. When there just you two and the photographer. Just be yourself and cuddle each other like it's a normal random walk (hang out).
Side by side: many couples will default to simply standing next to each other for an image. Create a connection with contact — holding hands, wrapping an arm around back or touching a cheek.
Facing Each Other: you and your partner can look at each other or at the camera but remember to create multiple points of connection such as holding hands, putting one hand on the cheek, a hand on the waist, or a kiss on the forehead.
Bride/Groom Standing Behind: this is one of the sweetest poses we love since it is simple yet joyful.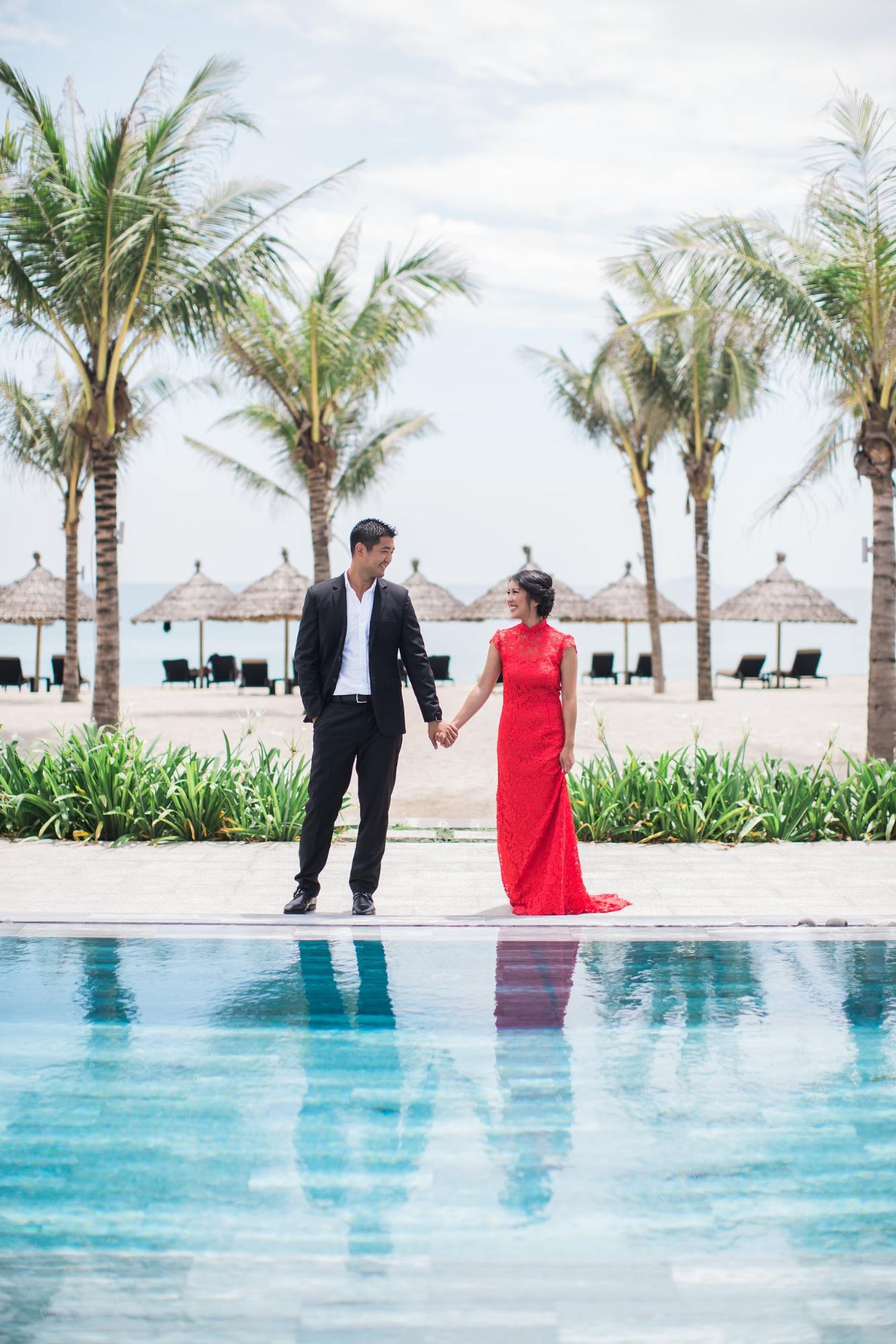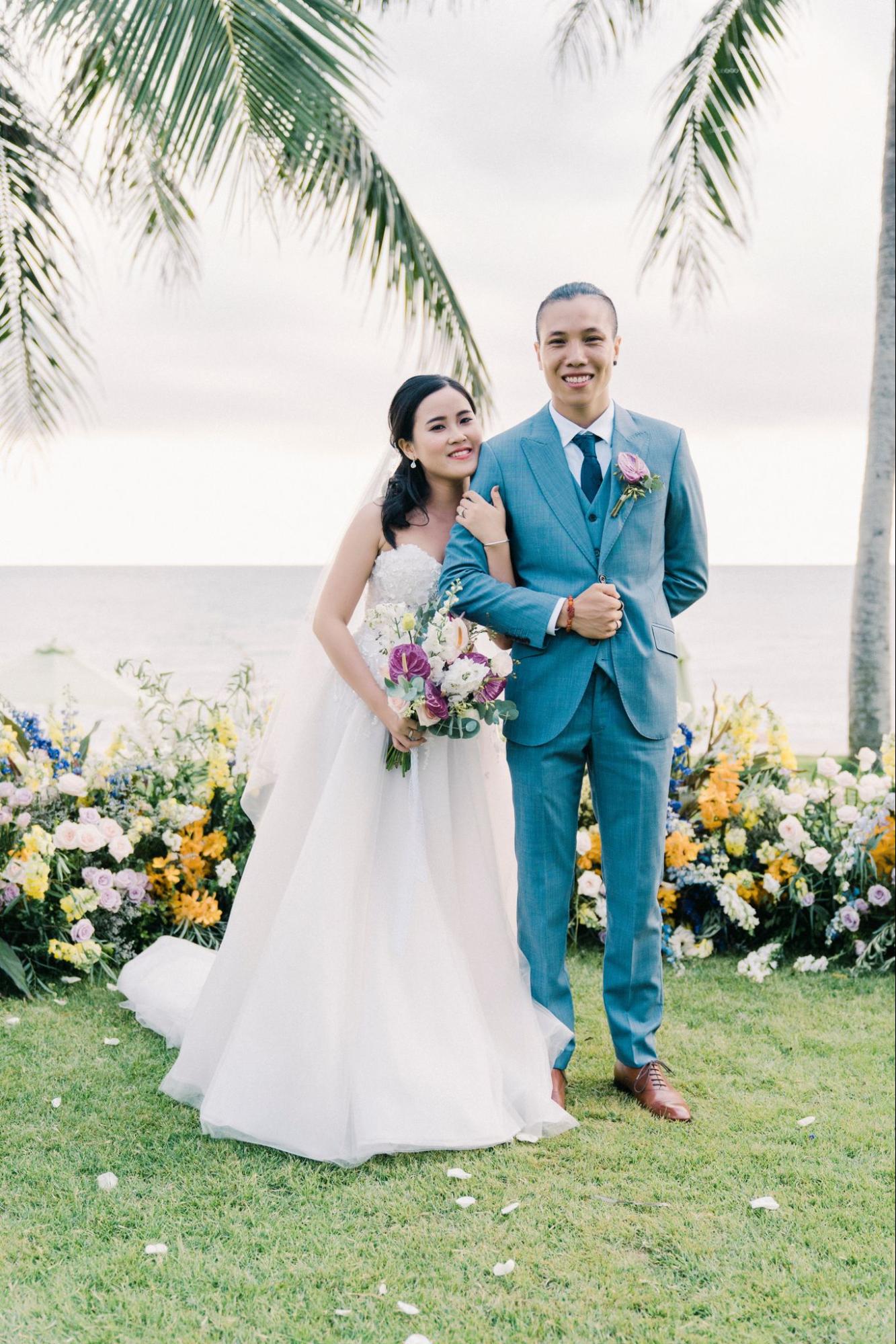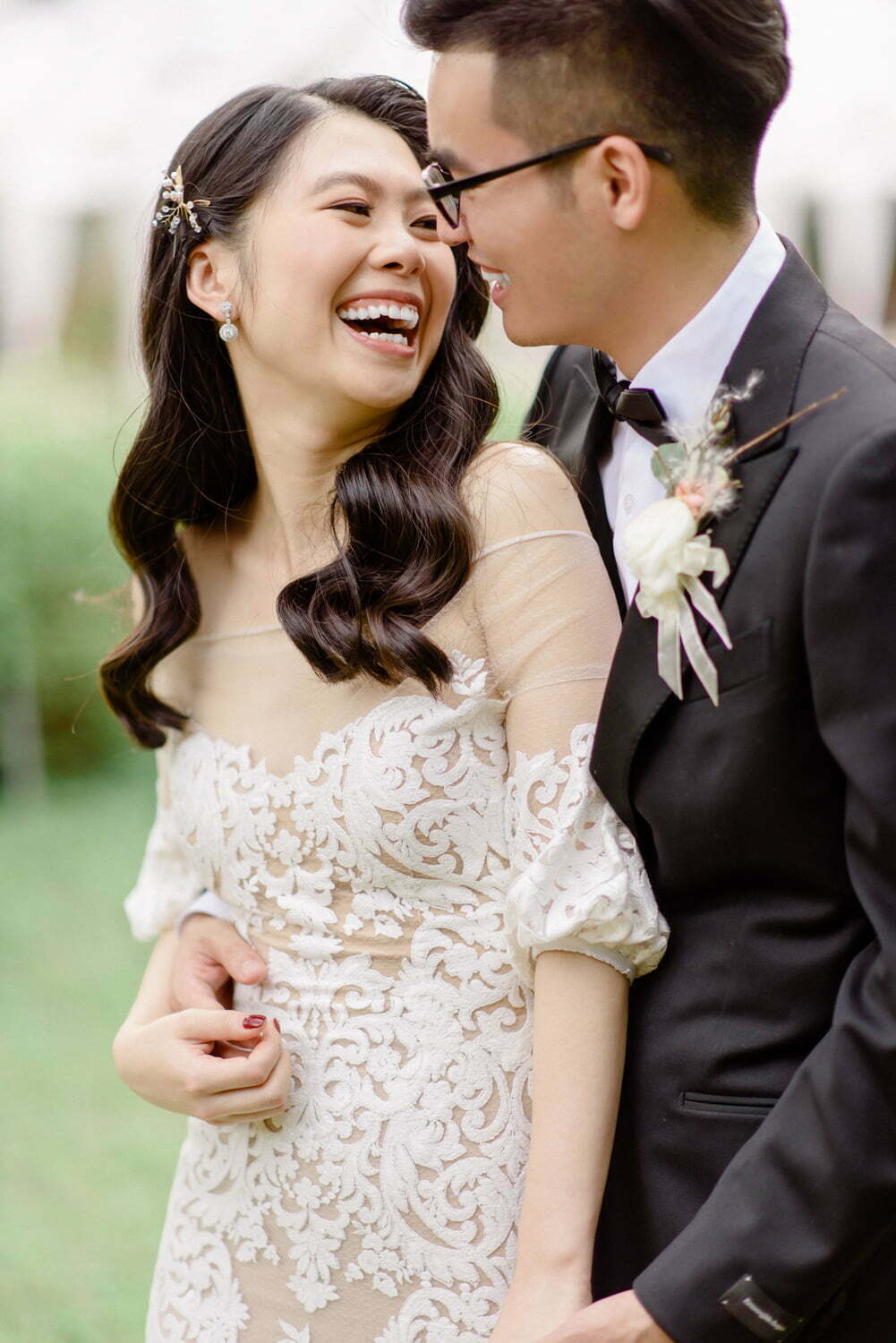 2. Seated poses
While standing poses show active side of the couple, seated poses portrays the couple in a more relaxed side and are ideal for beach wedding and outdoor wedding.
There are some popular seated poses we think might inspire you such as The Shoulder Rest (the bride to relax on the shoulder of the groom) and The Relaxed Gaze (the groom to rest his arm on one knee or stretch his feet out in front of him and have the bride leaned in close to him)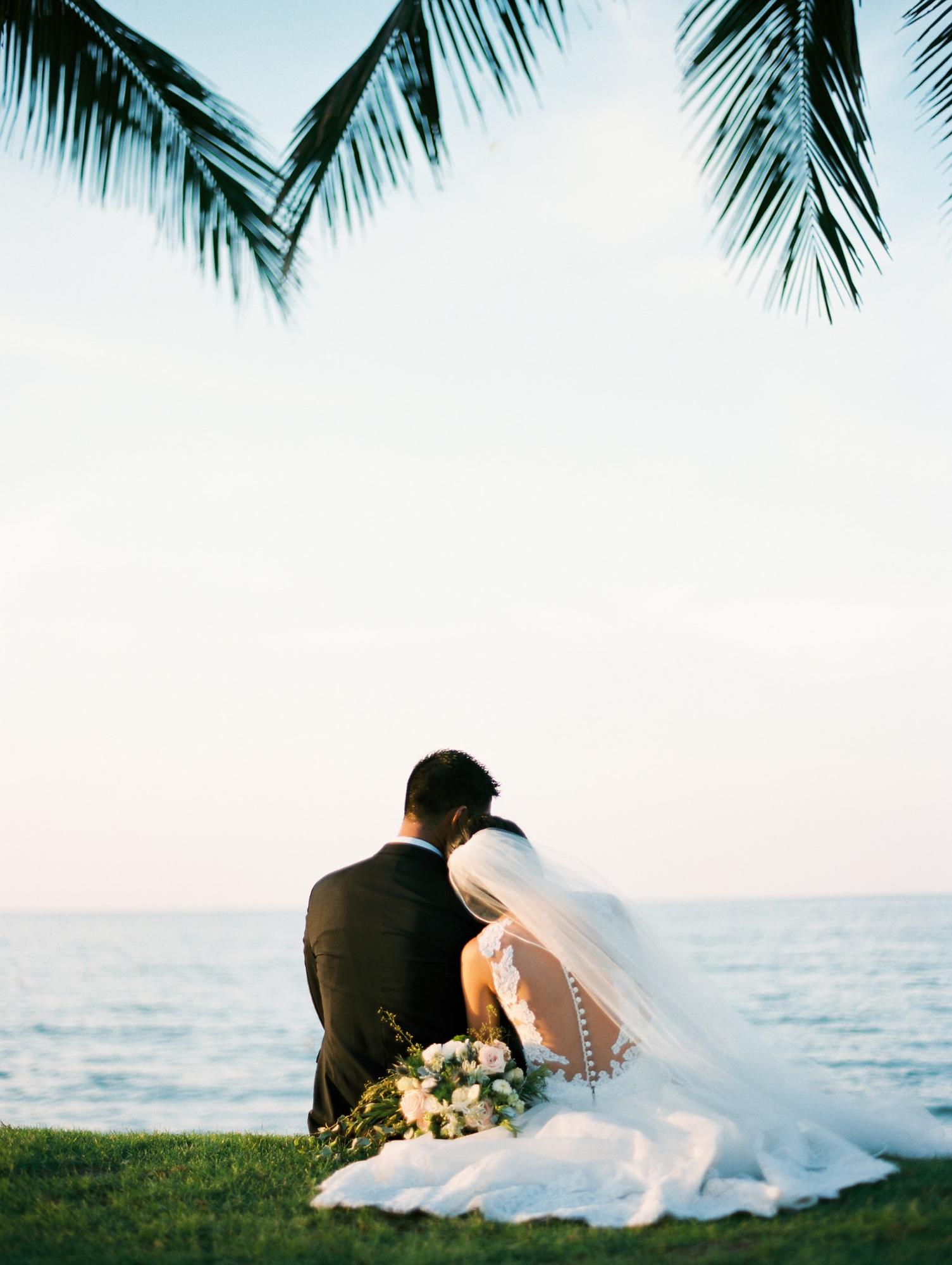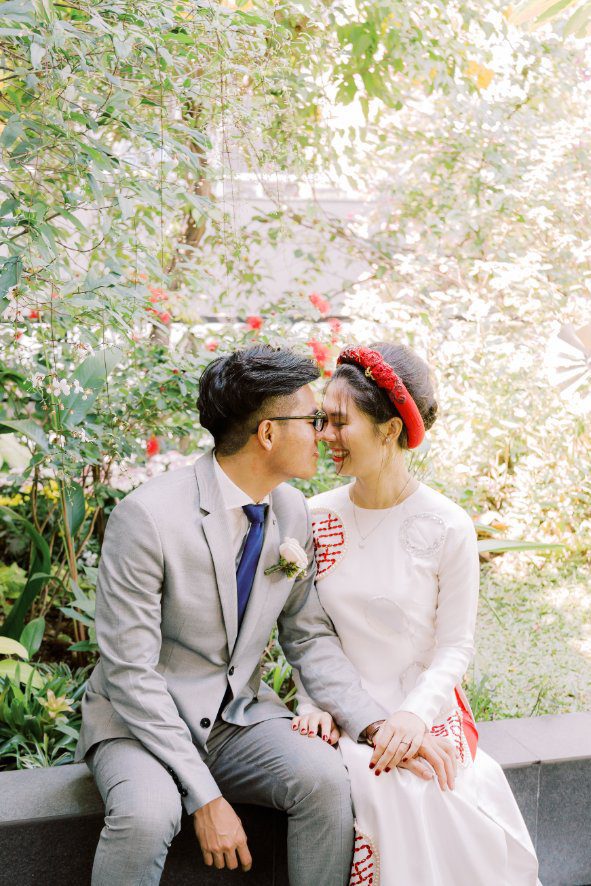 3. The Kiss Poses
It would be a major omission if we skip this kind of pose, right? And we also know that you want more than just a pure kiss pose so we have prepared some creative ones to offer.
The dip kiss is a great wedding pose idea and a favourite pose of ours. We find out that leaning at a 90-degree angle from the camera would create the best view of this fun kiss.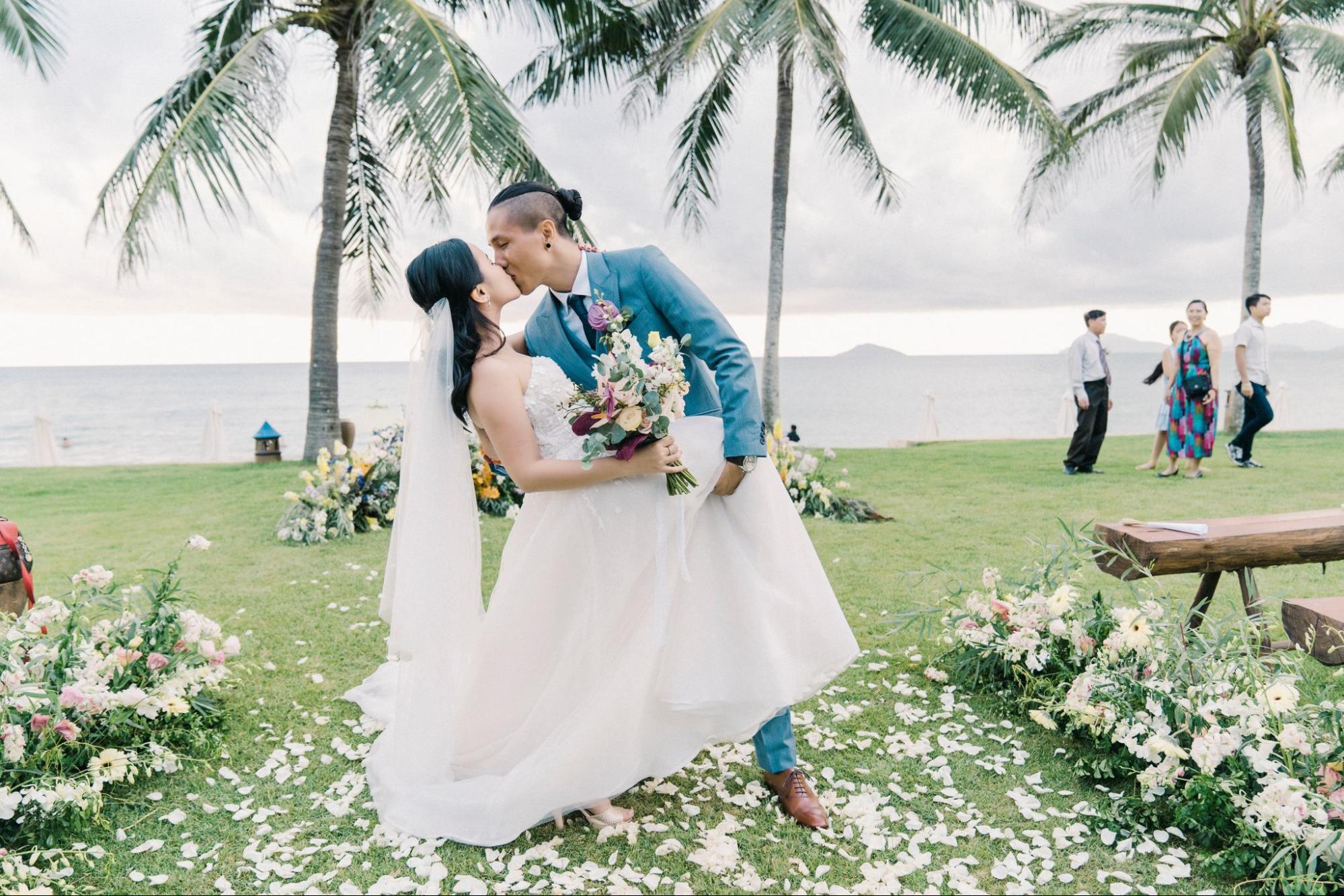 Best timing for the kiss pose it when the celebrant announce you are now husband and wife. (Kiss the bride).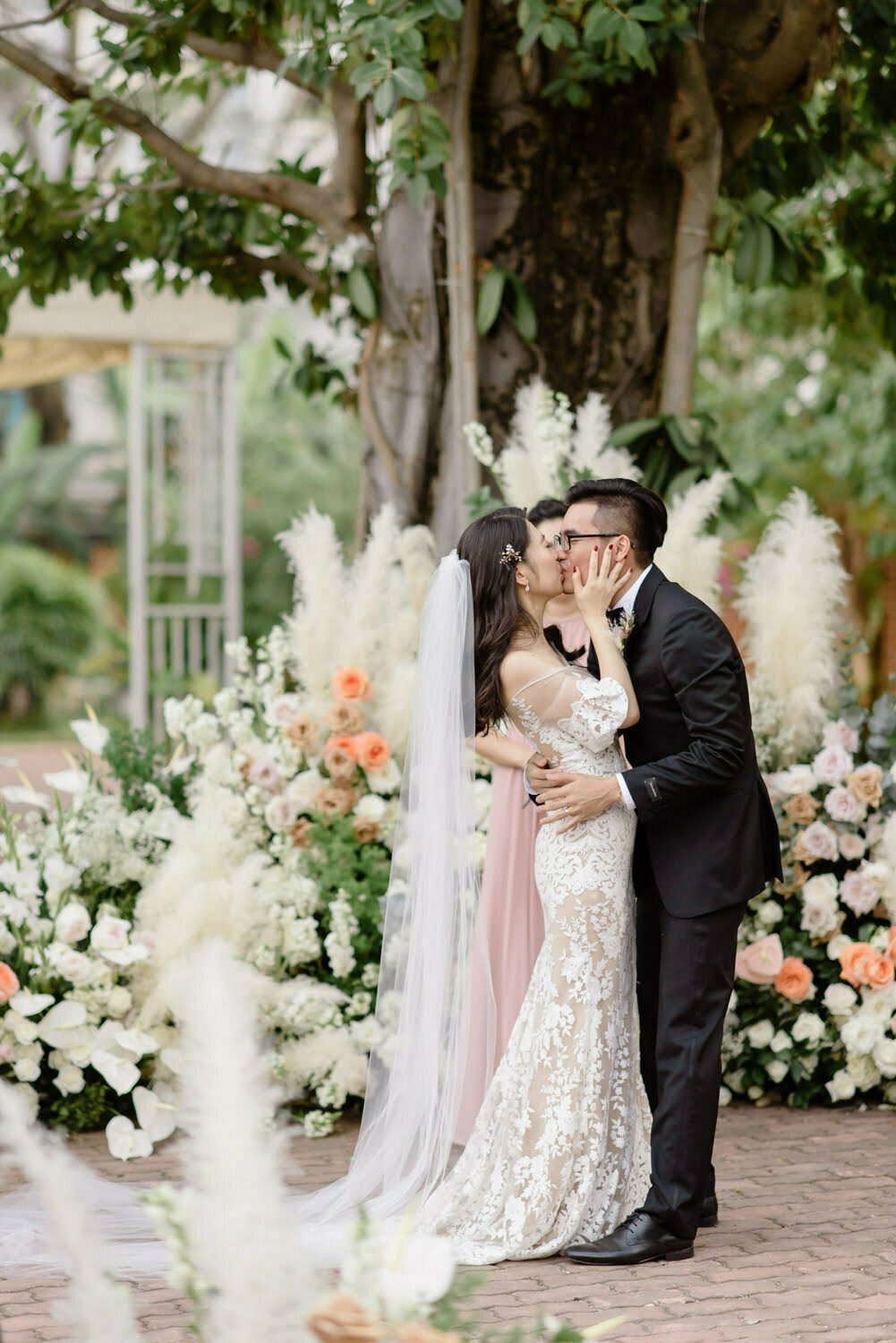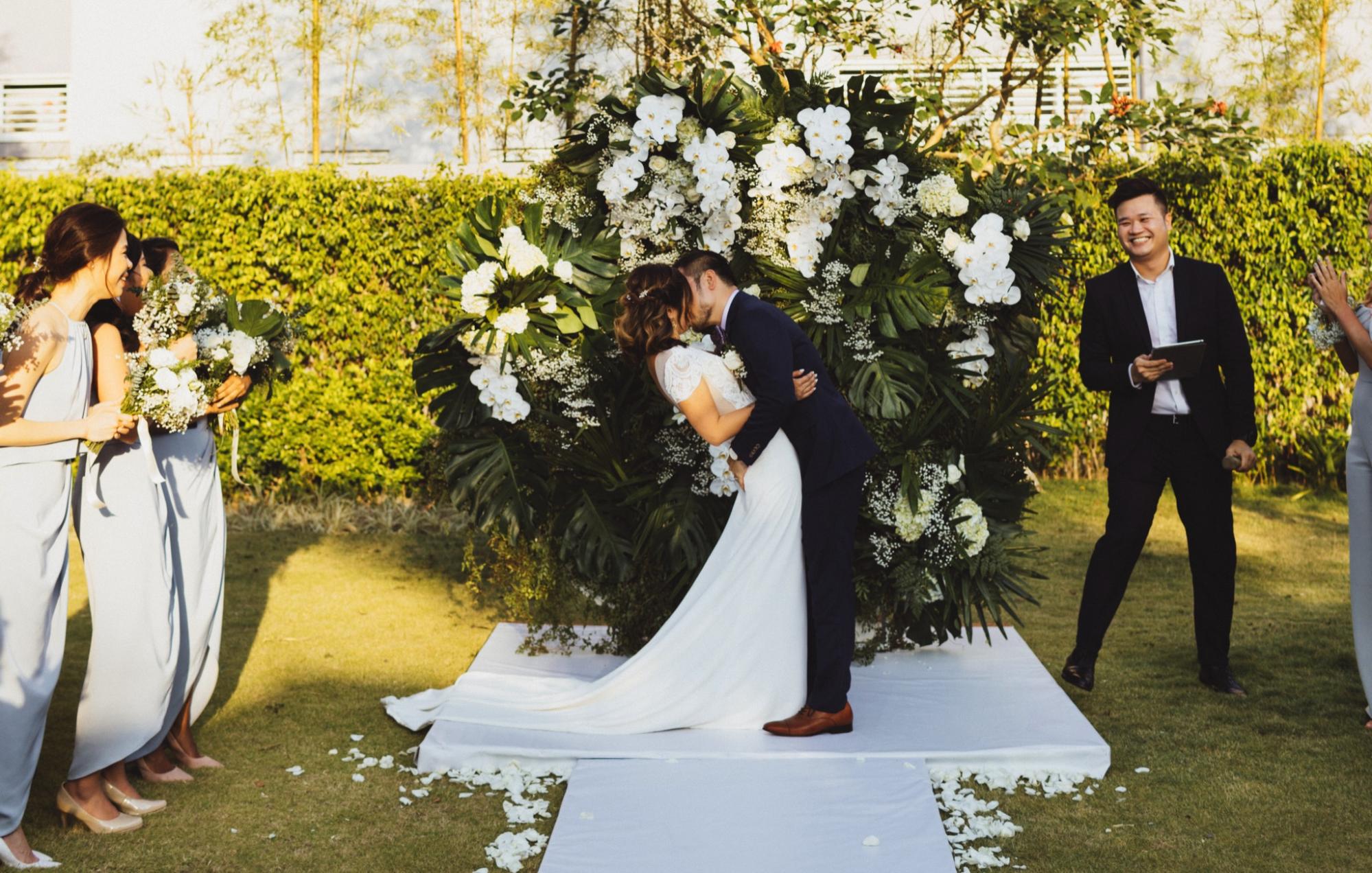 And don't forget to have a gentle kiss during the wedding recessional. When you walk out, just to the middle of the aisle and the guest are throwing petals to you, stop and then have a kiss. Many of our couple forget this tip but the results will be amazing.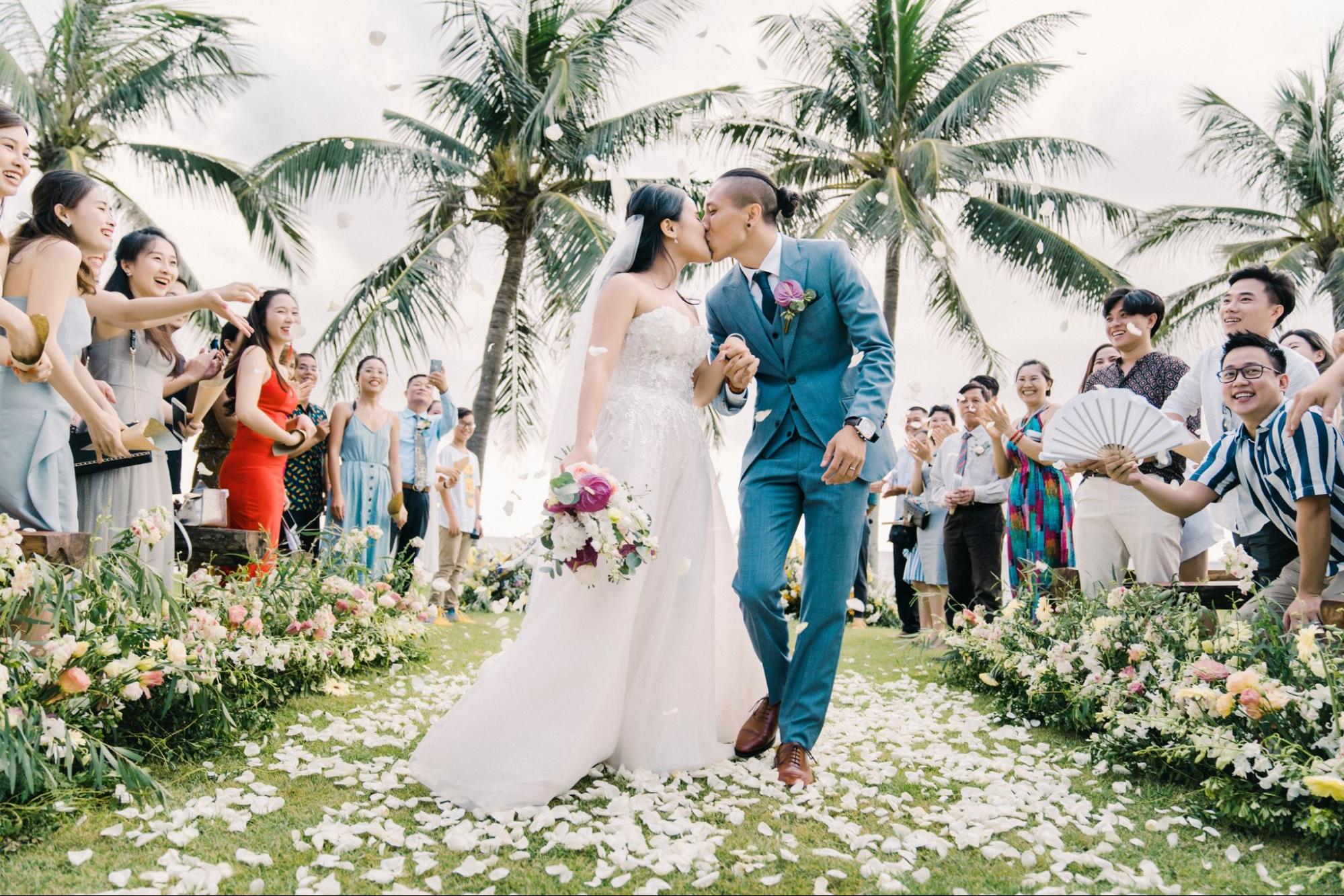 4. The Firsts Poses
The First Look
This perhaps is the most single important pose that has come along this decade. Couples often opt for a first look to capture the emotion and joy that only comes once in a marriage. Plus, a first look away from the guests means less jitters and butterflies when walking down the aisle!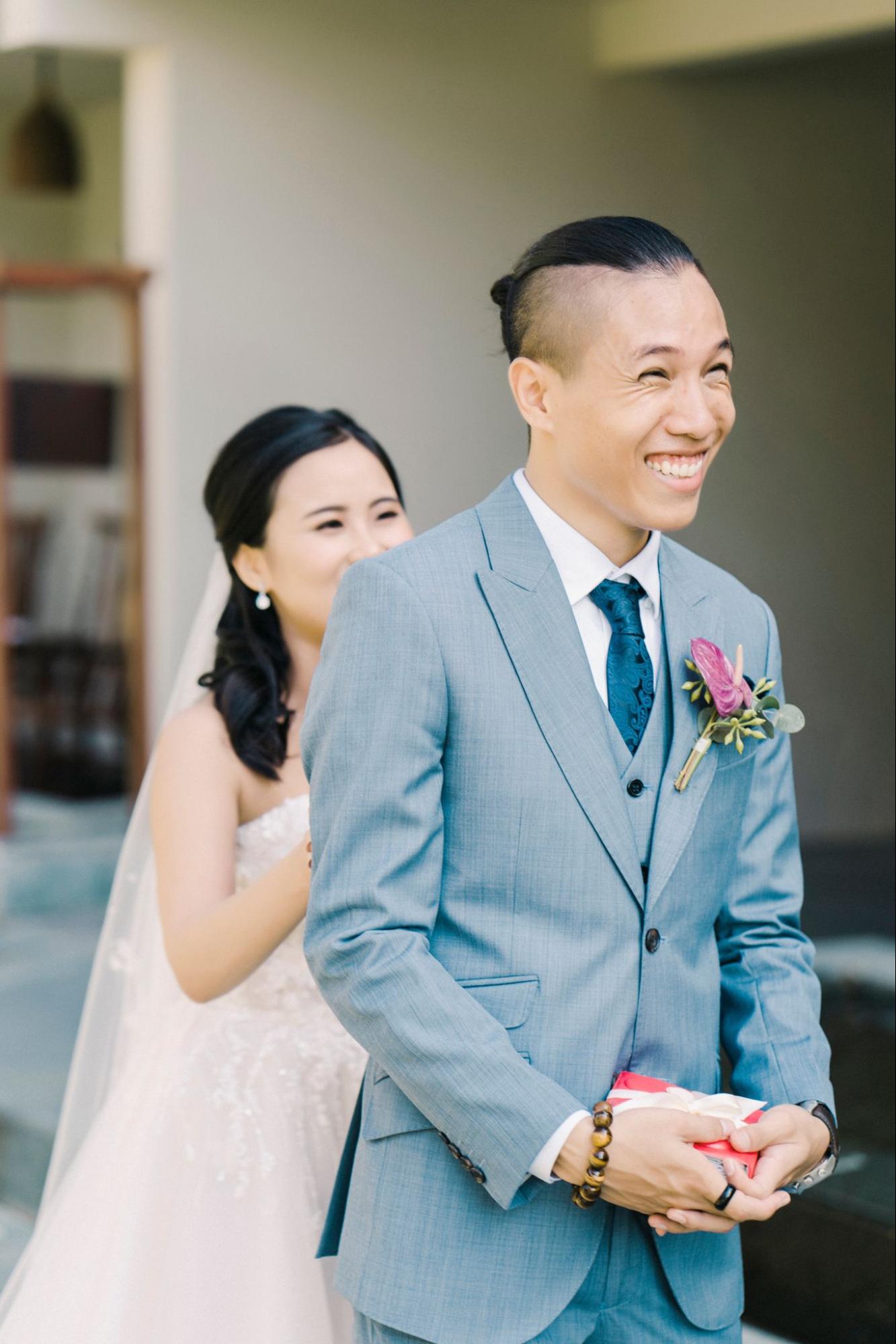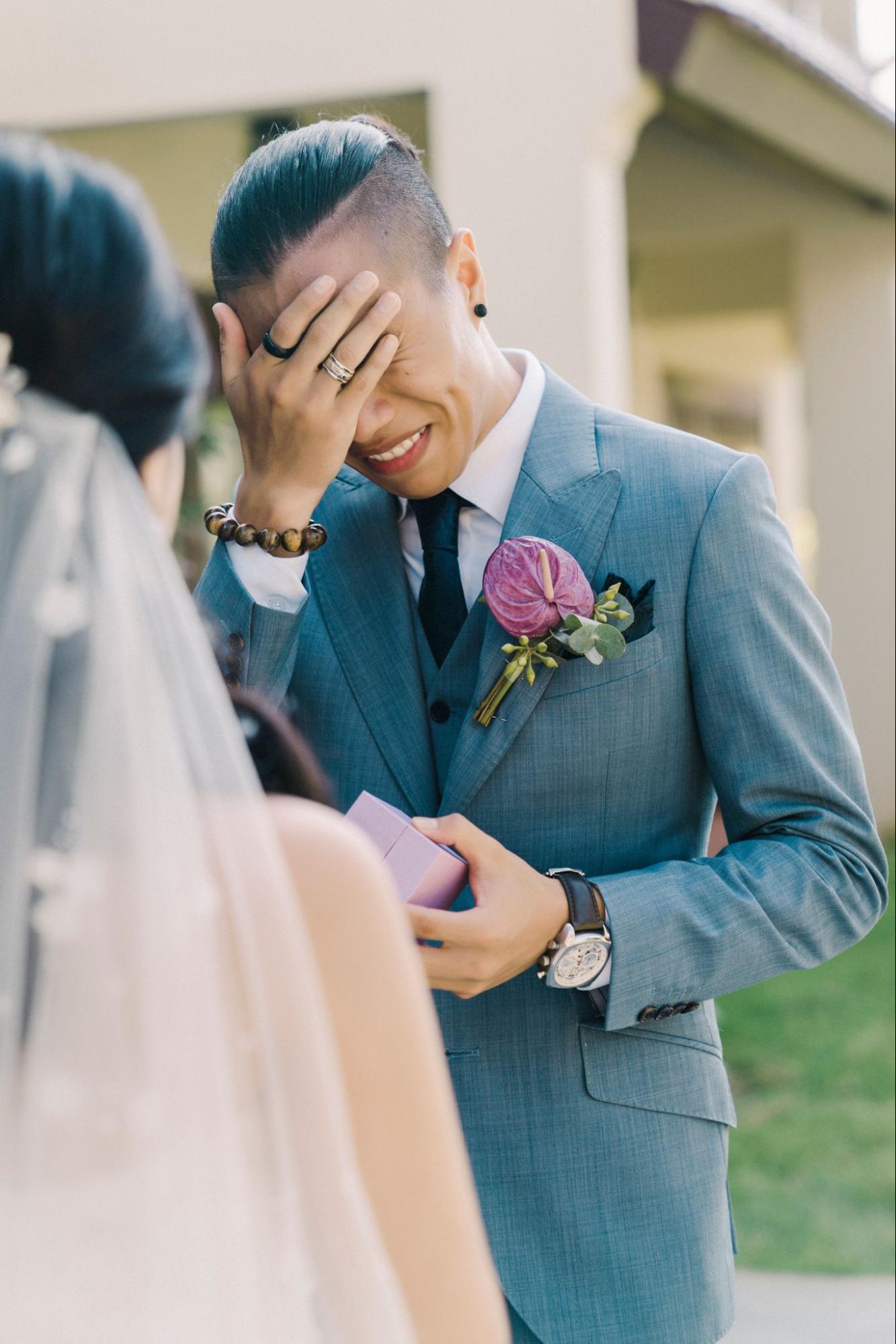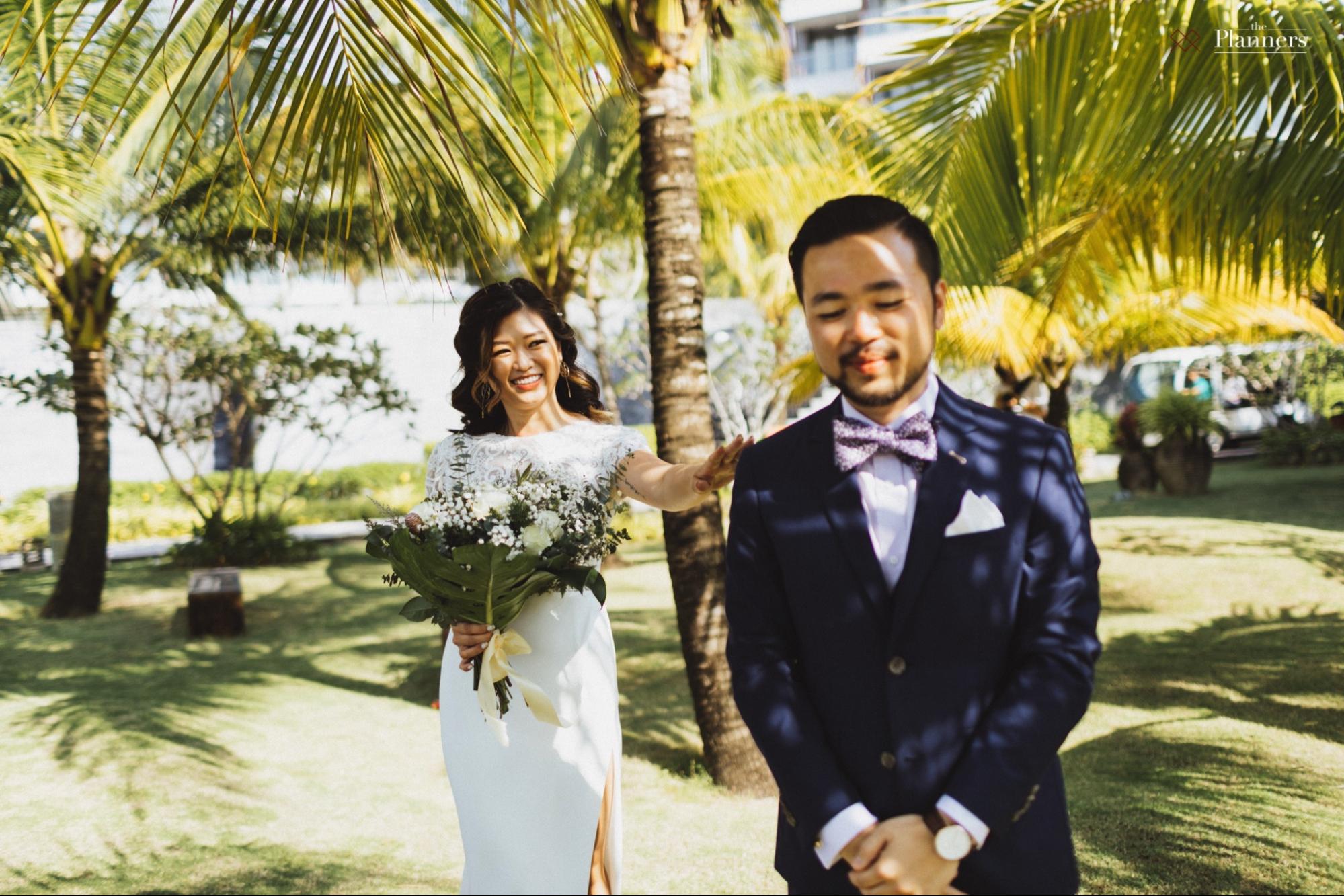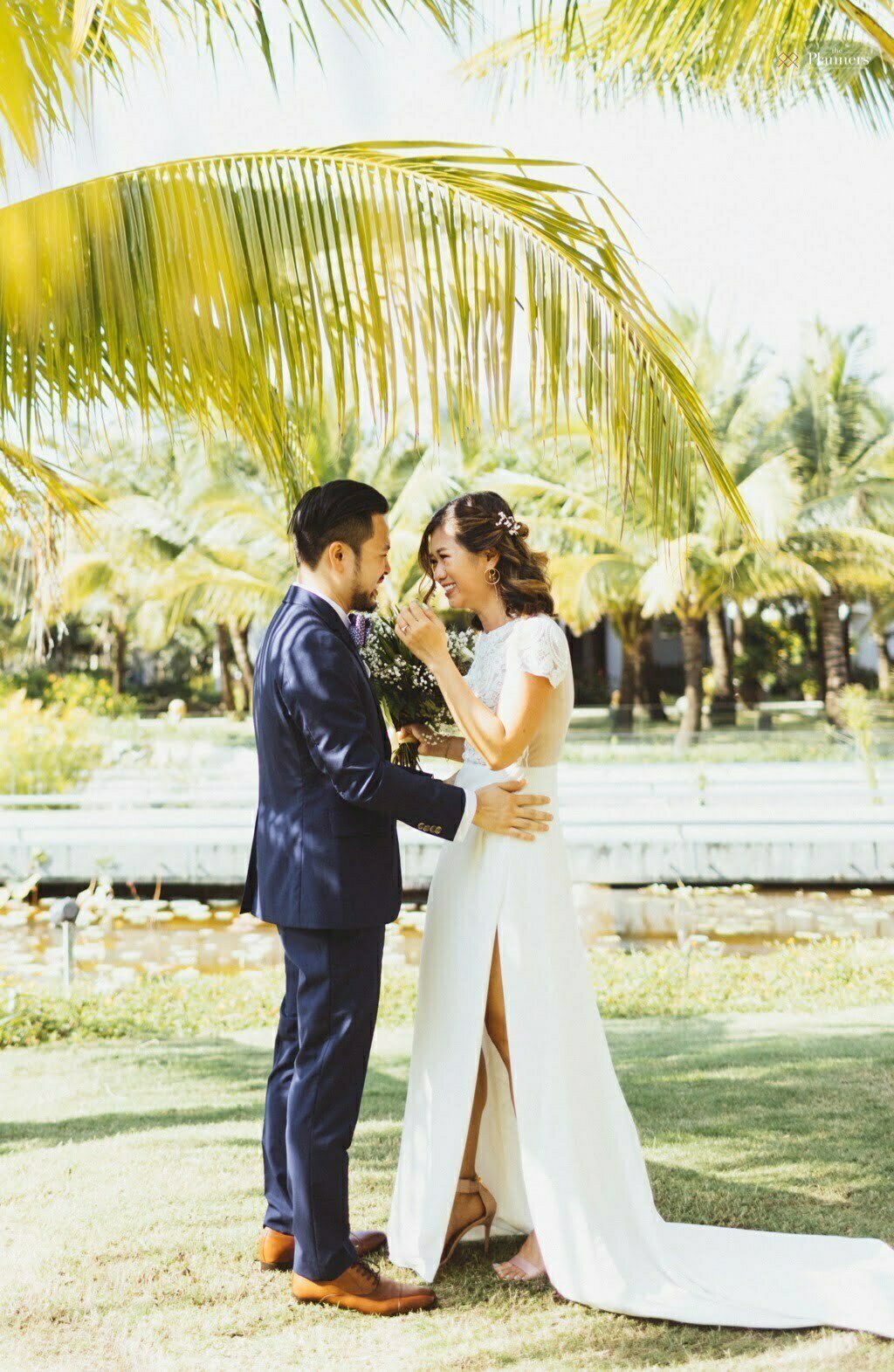 The First Dance
A couple's firsts are very important. Usually the couple's first dance happens at the reception, but you can also have your couple practice their first dance during their photo shoot. This will make a perfect memory for their photo album.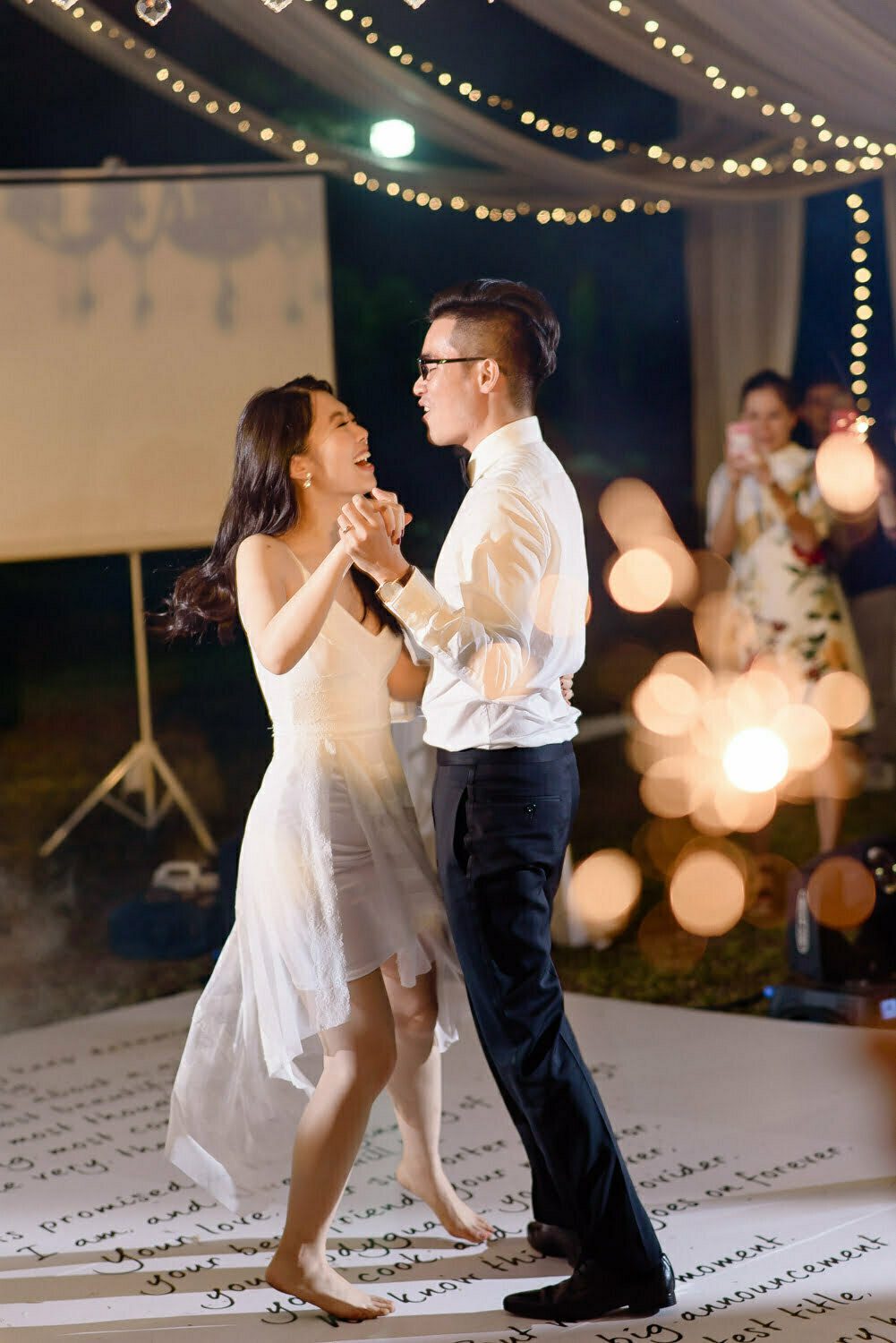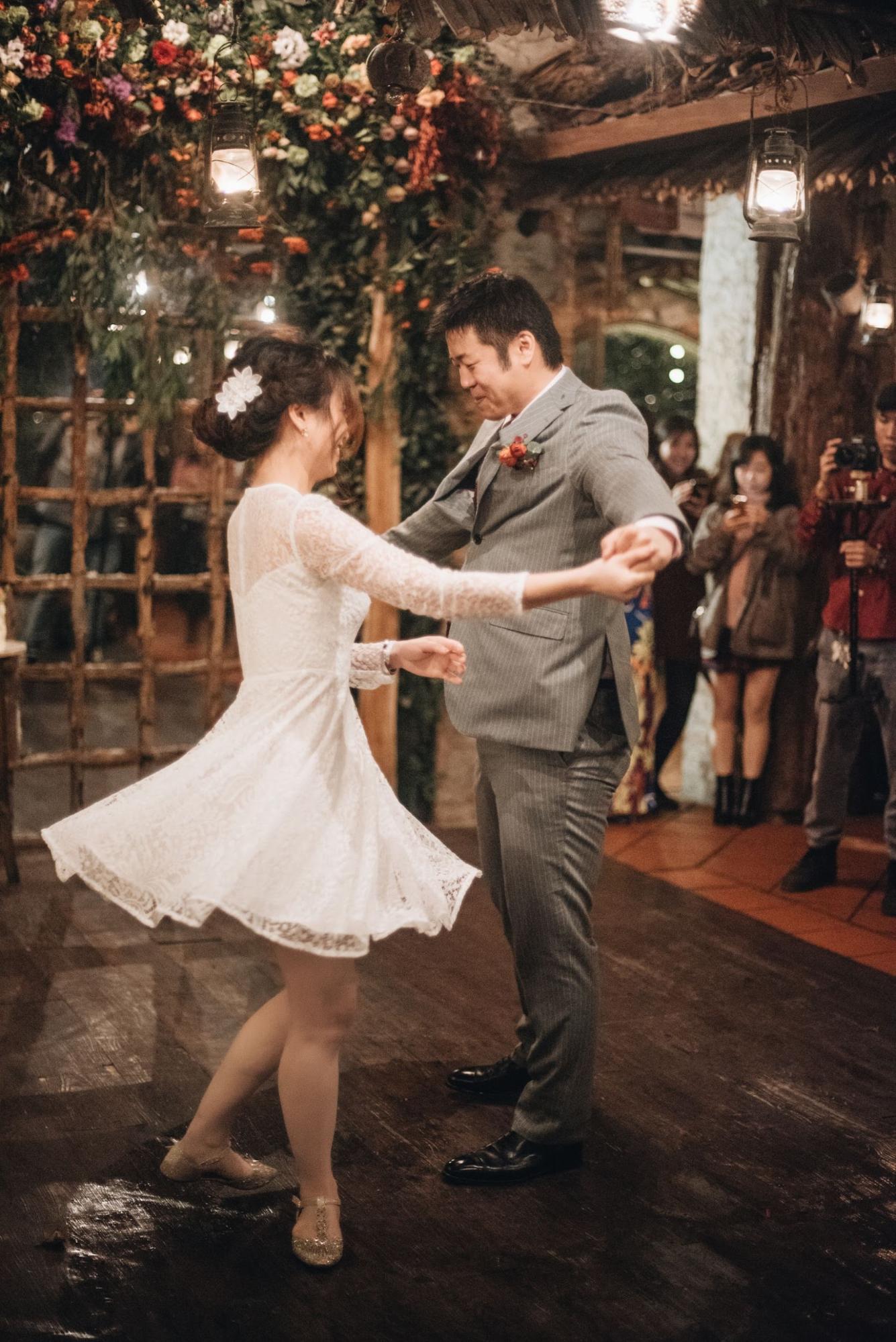 5. Poses with the decoration
It would be such a pity if you do not take pictures with all the beautiful decorations. For outdoor weddings, the right time to take pictures is after the ceremony, when the floral arch is likely to be yours to pose (with or without the guests) as well as other floral decorations around. If you have an indoor wedding, you might need to wait a little longer until the guest already left, then come to the wedding stage and pose as much as you like. Of course, if your motto is "the more, the merrier" then do not hesitate to invite some guests to join you in those photos.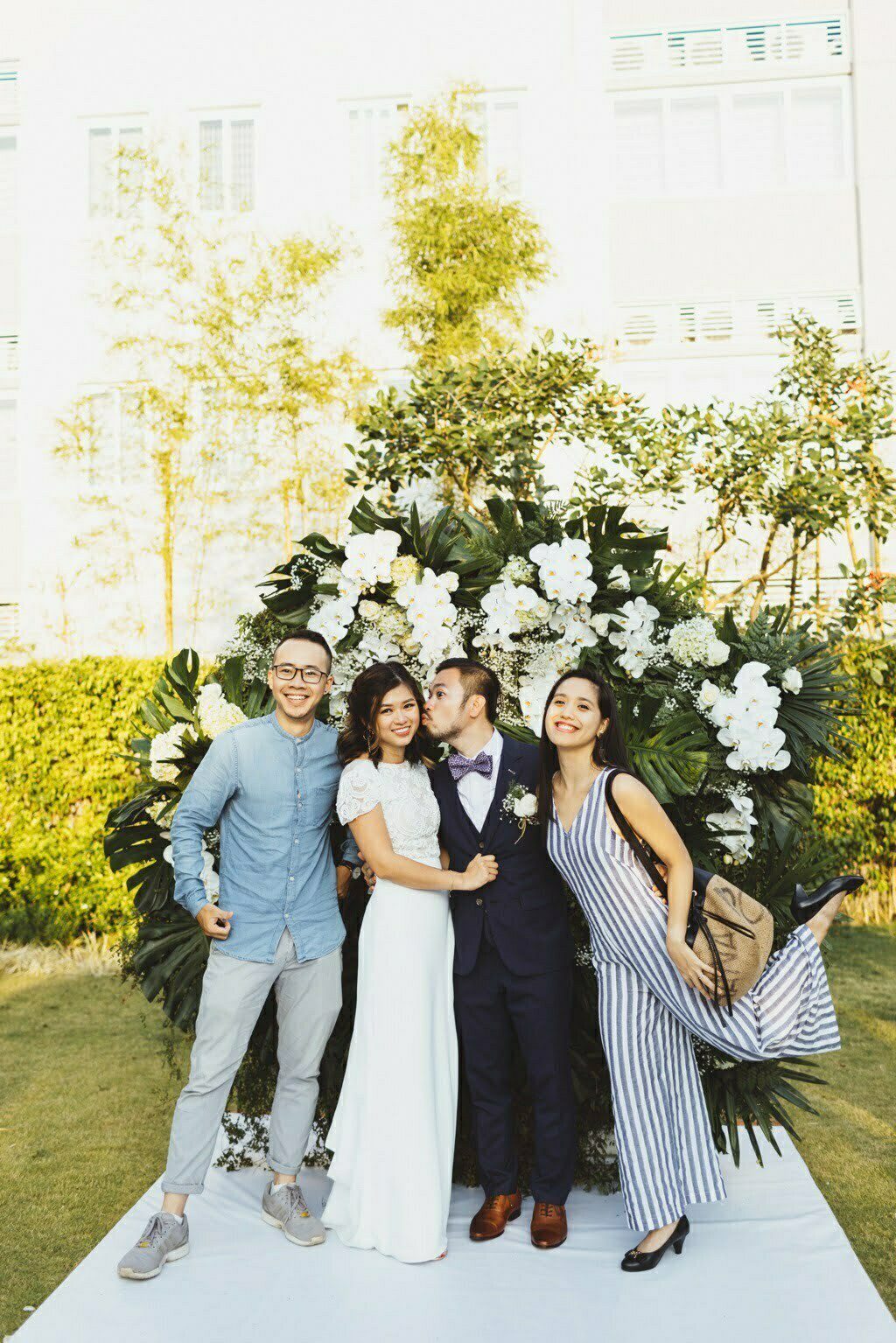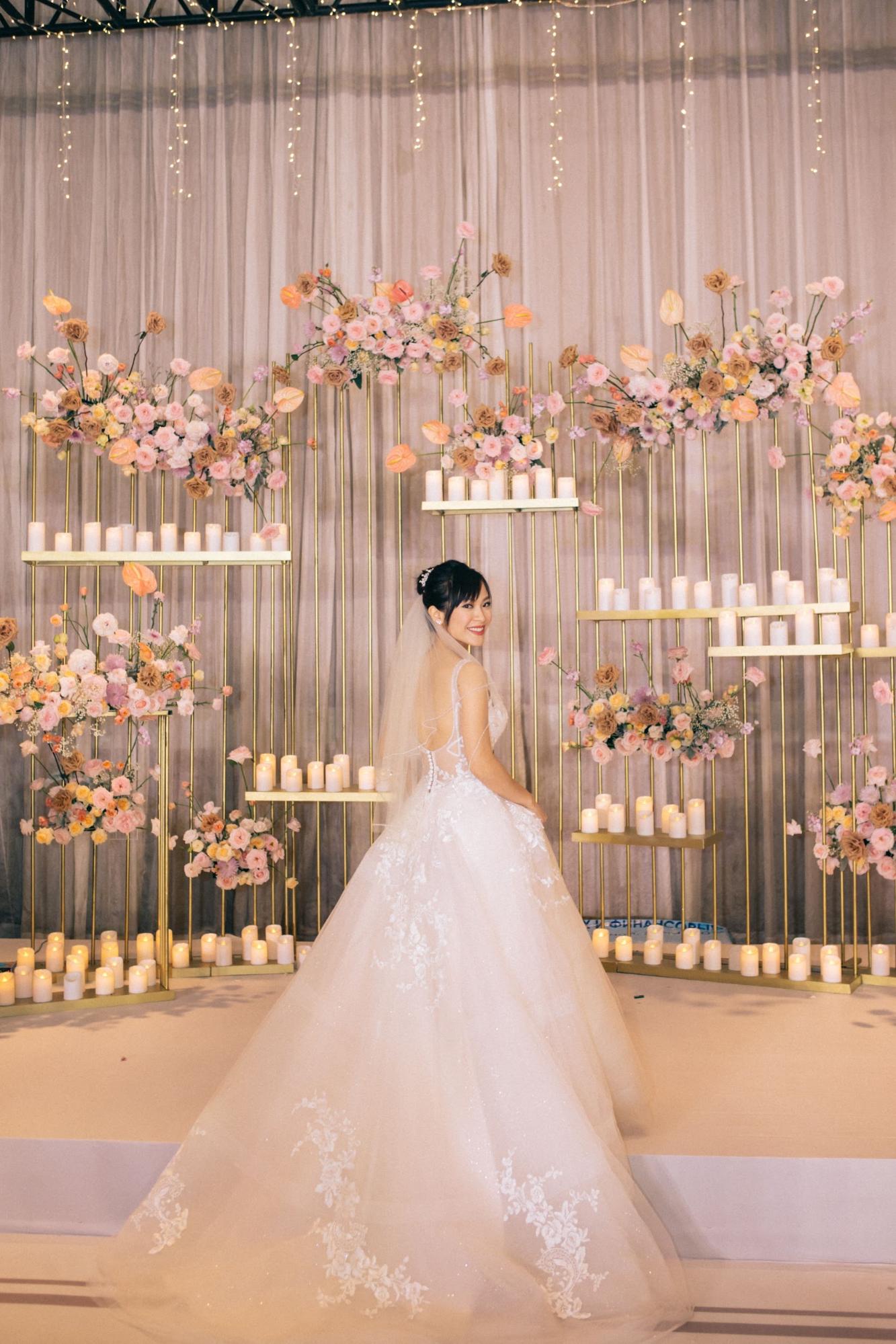 6. Adding your own style to the photos
Set aside those must-have and classic poses, let's explore some more creative and trendy poses for your wedding album with us!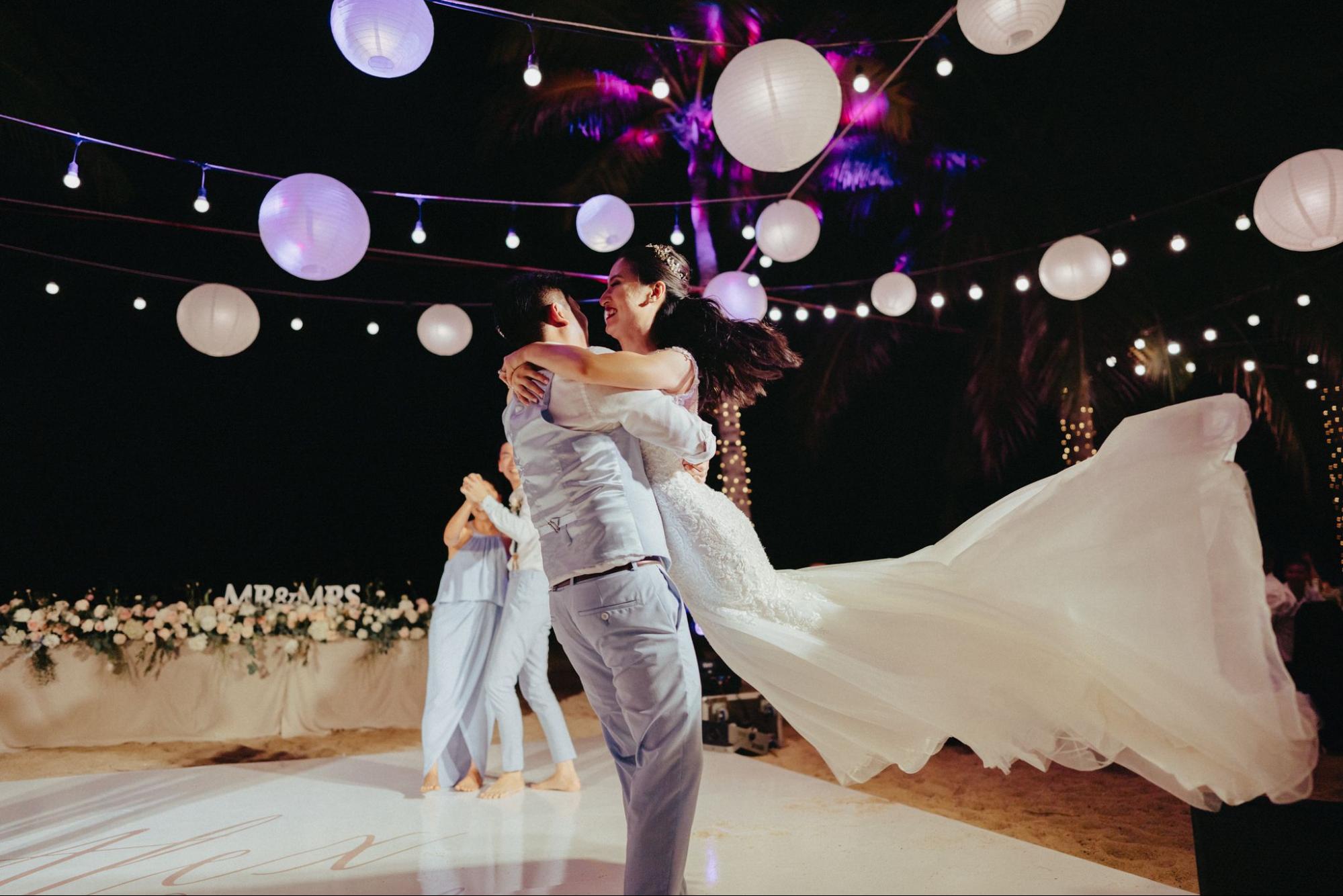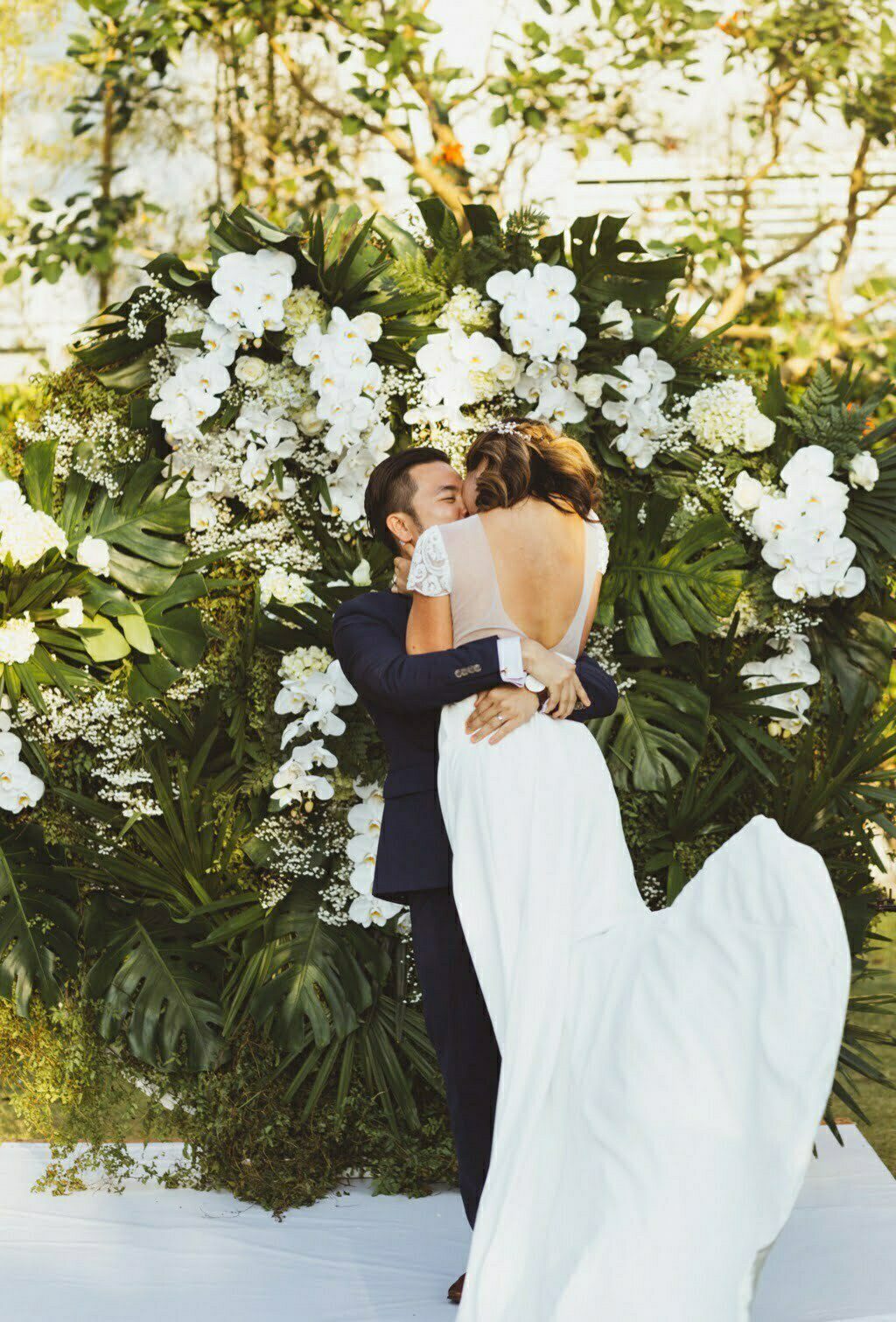 The Lift and Laugh – a fun capture of the day, just make sure the bride is comfortable and don't hold it for too long.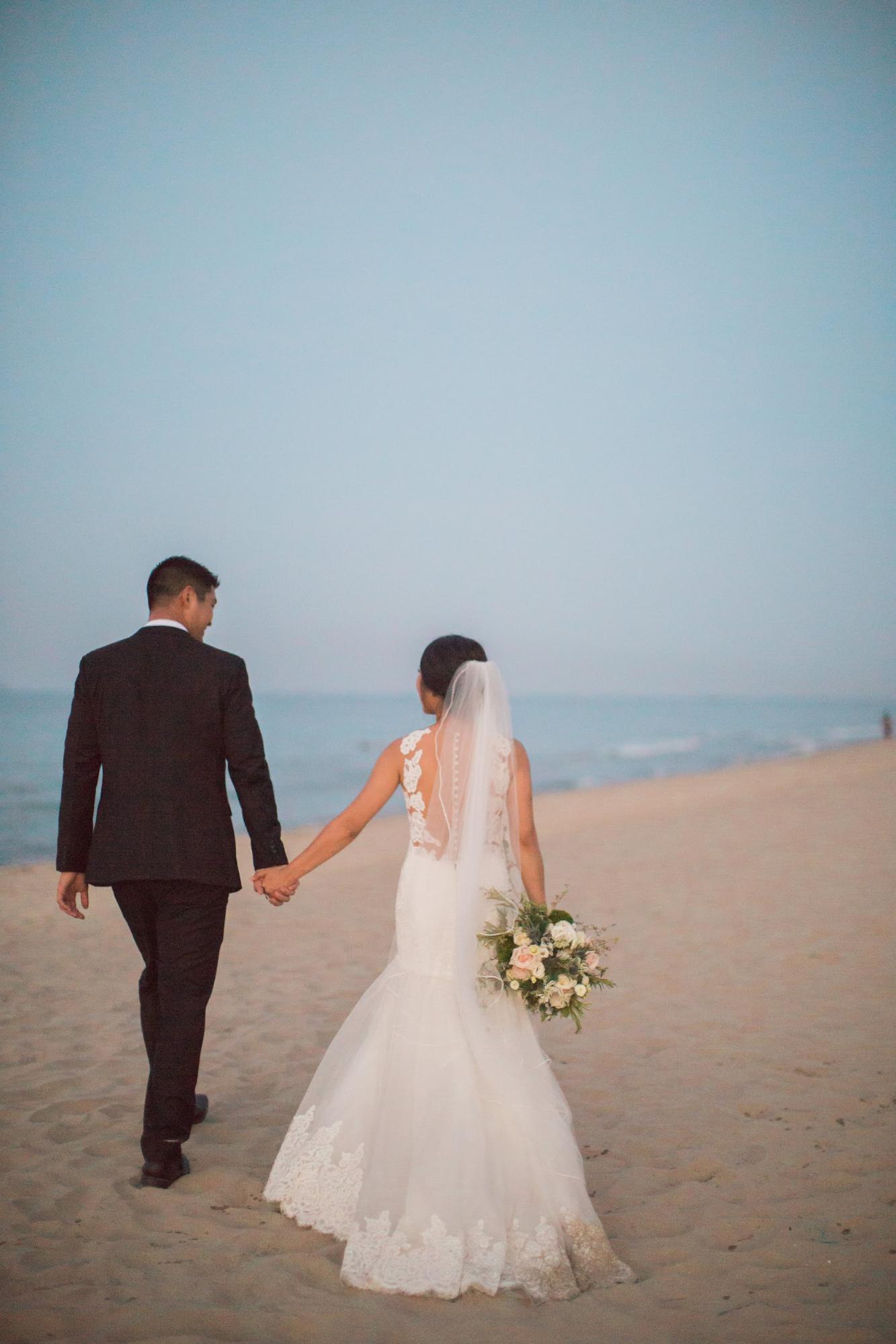 The Walk – adding movement can really help to make your shot look more natural, especially if you have a beach or riverside.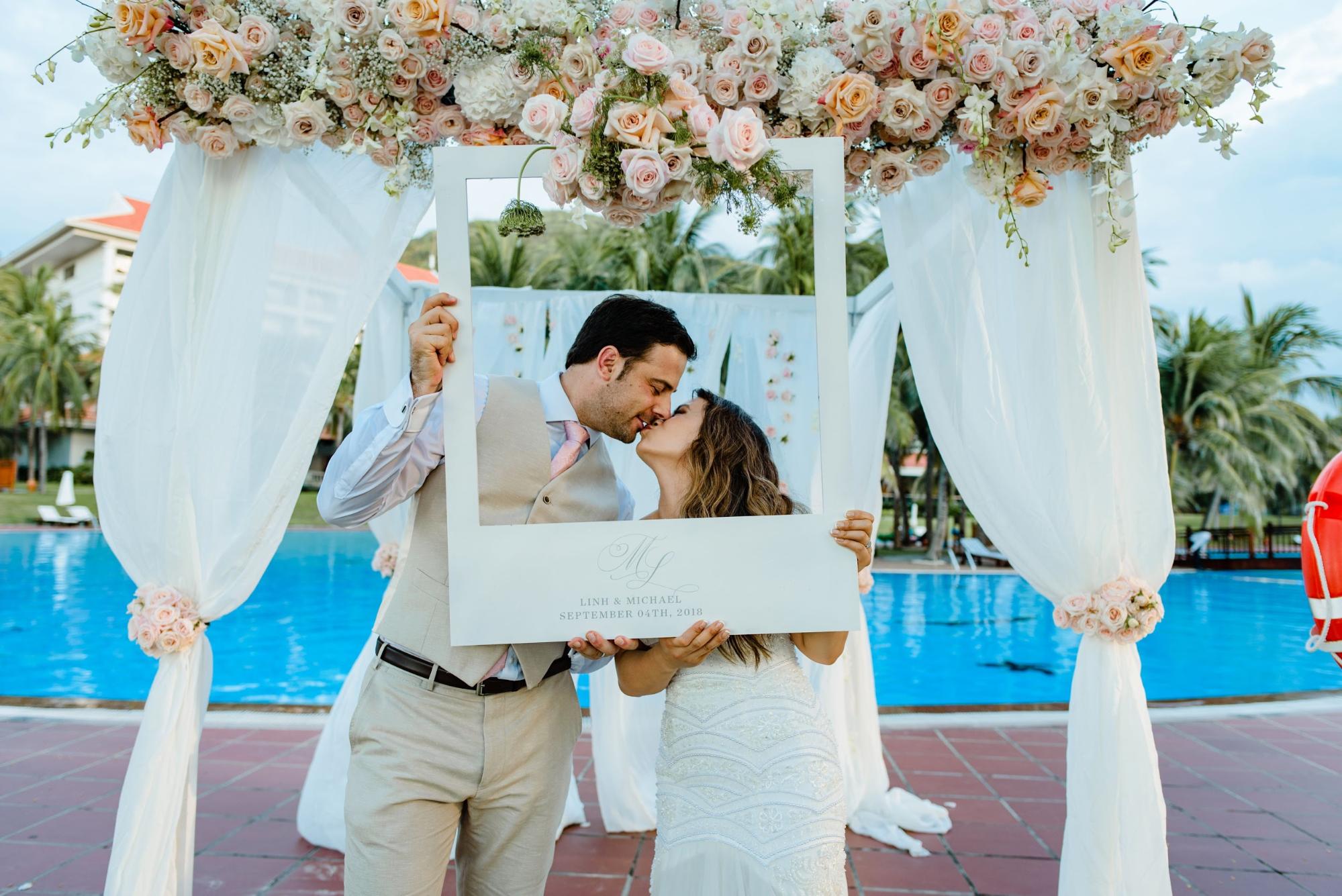 ​​​​​​Photo Frame – the couple can hold the frame together, and also use windows or other structures in the vicinity as a frame for the photo.