There will be so many special moments happening on your wedding day, so it's natural that you want to get all of them on film. But keep in mind, your photographer can't be in two places at once and you'll only have them for a certain amount of time. So our advice for the groom & bride is to get organized. It's much better to prepared in advance, figuring out which moments are the most important to you and your partner and study a few poses. That way, when your wedding day comes you can maximize the time by knowing exactly which poses to strike and how to flow through them. To help you have the perfect wedding album, we carefully pick out some of ideal and impressive wedding moments (and poses!) that you'll want on your radar.
1 . Getting ready
Your bridesmaids are all dressed in their matching robes, the bridal suite is well stocked with mimosas, and the curling irons are heating up. It's almost time to say "I do!" The morning that you're getting ready for your wedding will be full of fun, champagne, and anxious excitement—and you'll want to capture it all in getting ready photos that'll last forever.
Ready and Waiting – a shot to showcase your wedding dress, ready and waiting to be slipped on.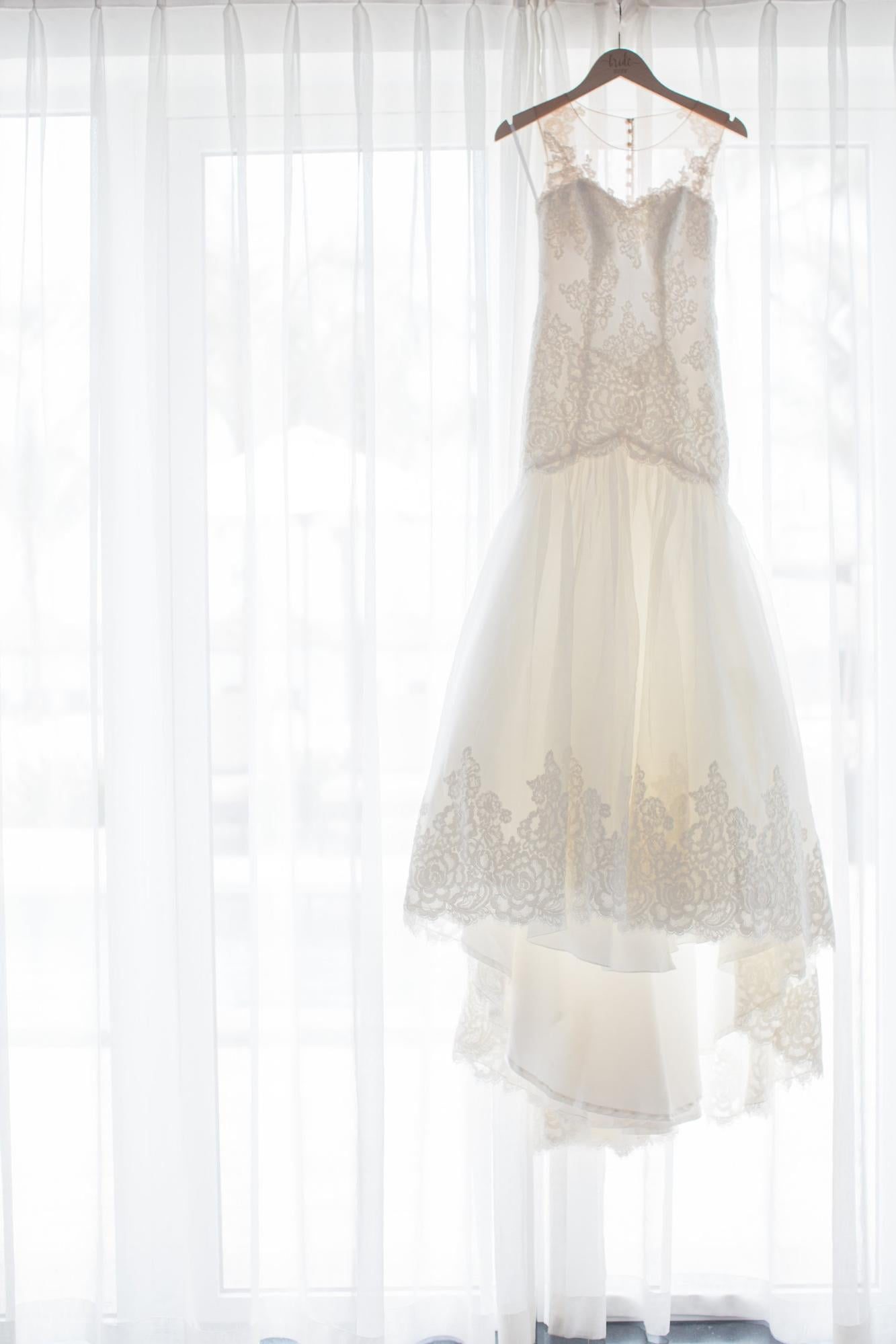 Your Getting Ready Outfit – A wedding dress isn't the only ensemble you'll need for the big day. Be sure to get a cute and comfy outfit to get ready in. The same goes for your bridesmaids! Don't forget to get a photo of everyone in their coordinating robes.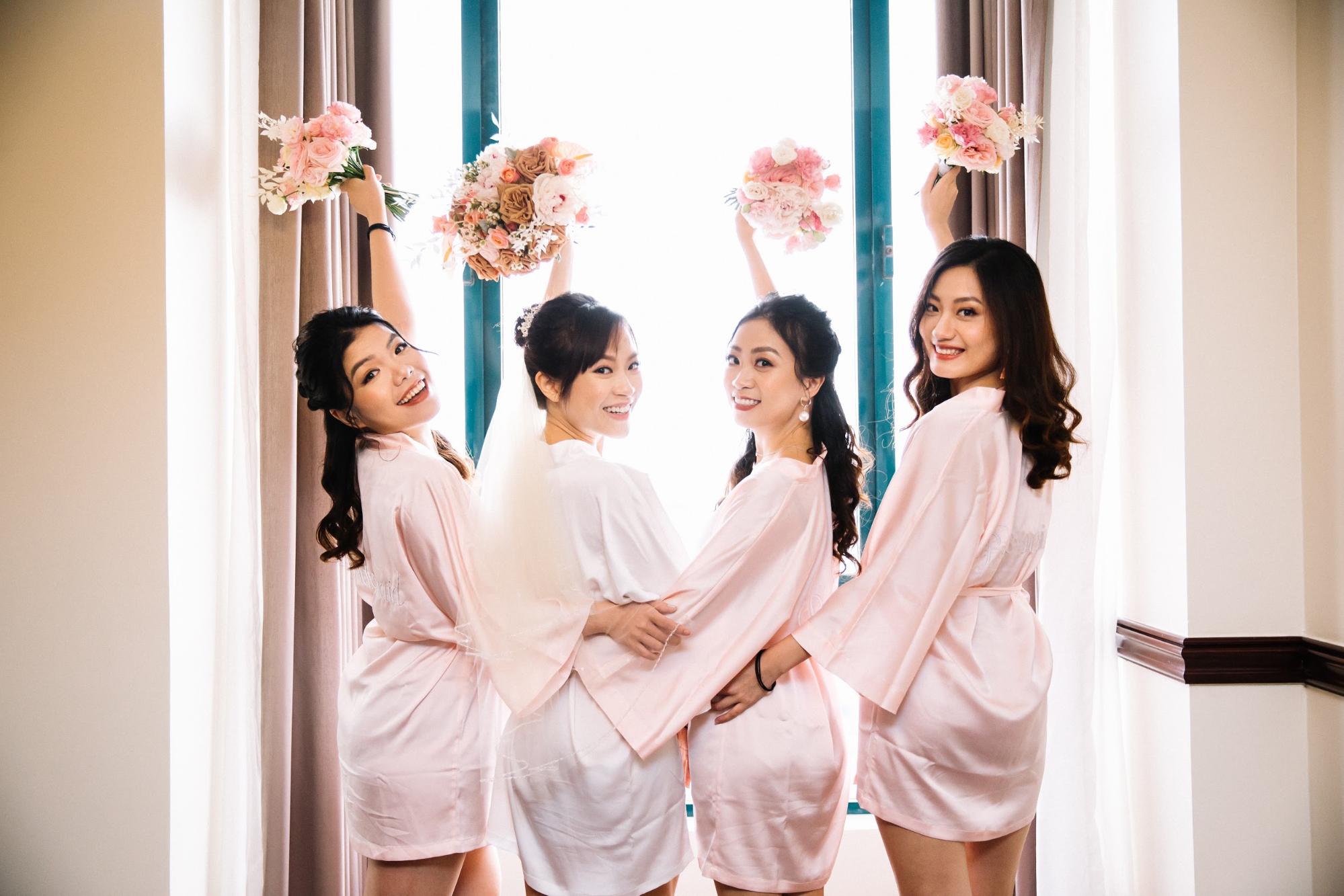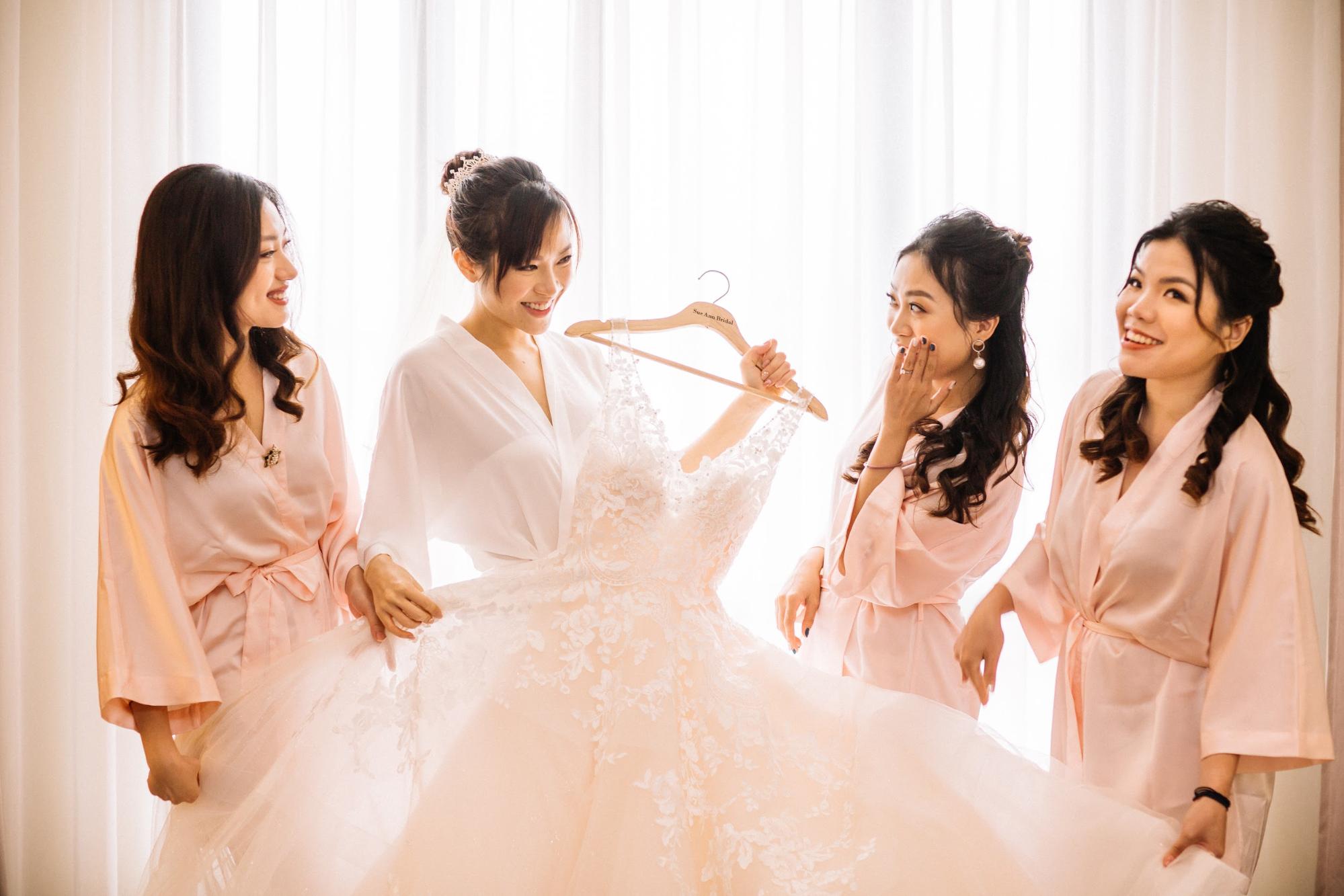 Then have a Cheers!ful moment with your girls and make sure the photographer captured it.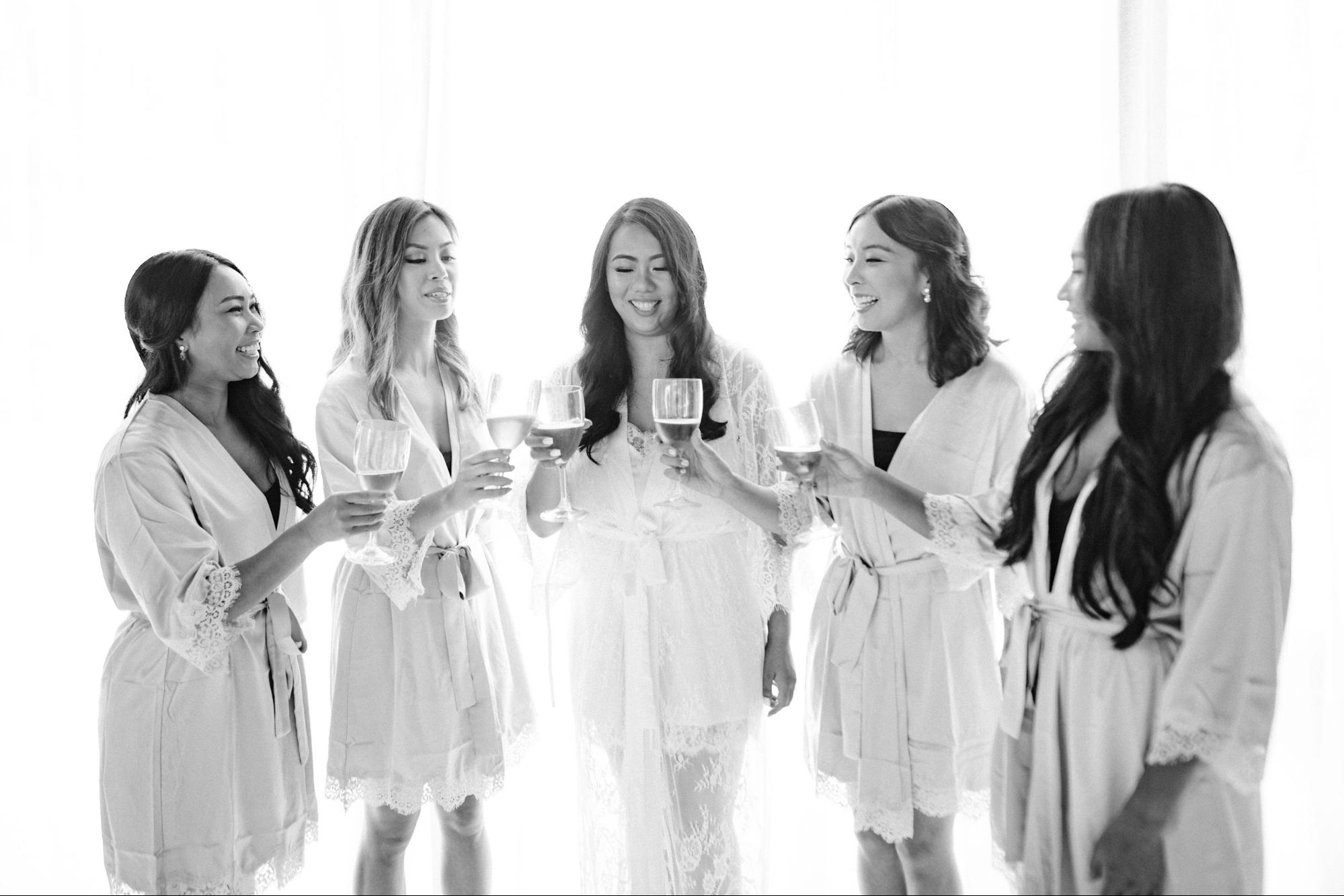 The Finishing Touches – After zipping up your wedding dress, put the finishing touches on your big day look by putting on your jewelry—all while snapping photos, of course.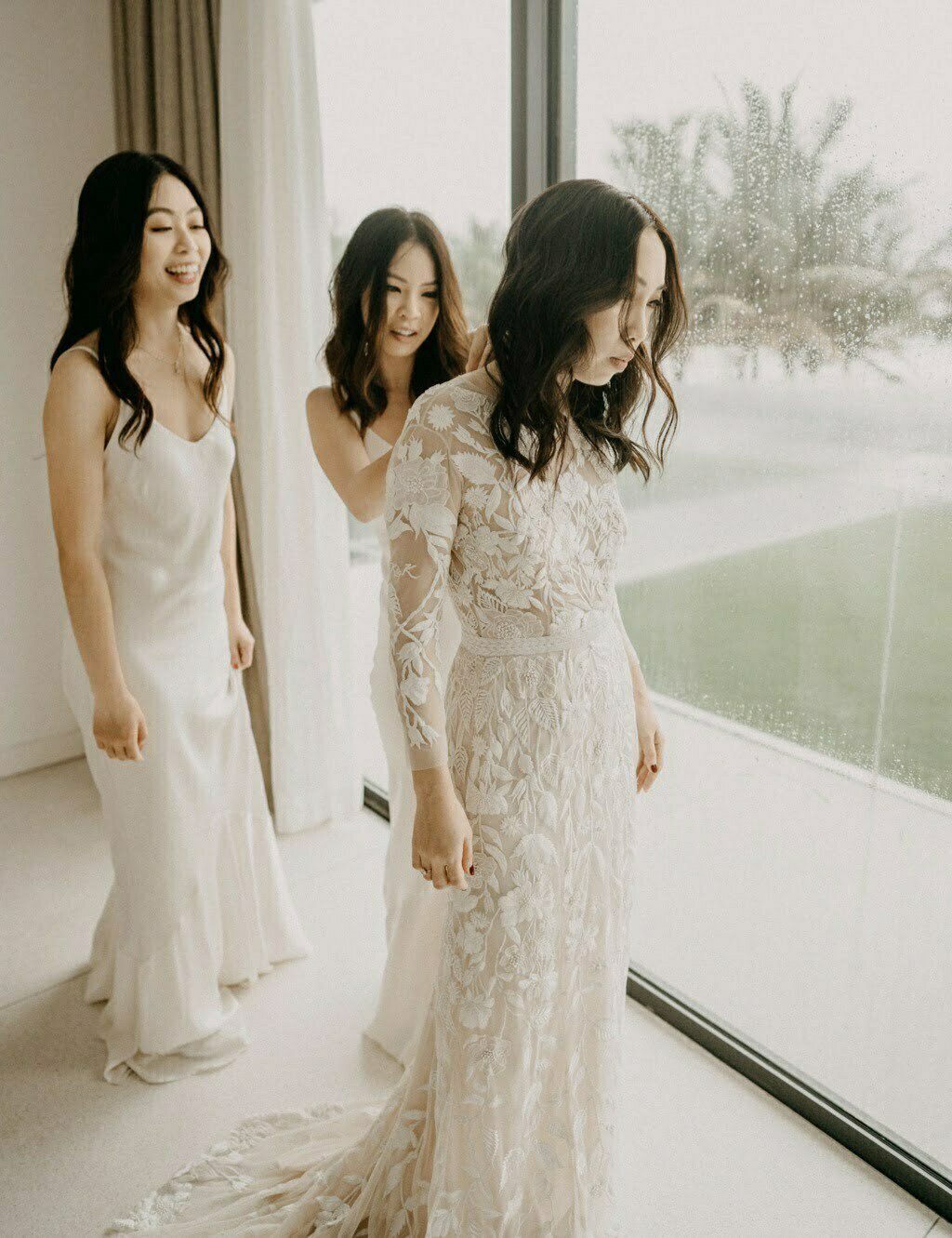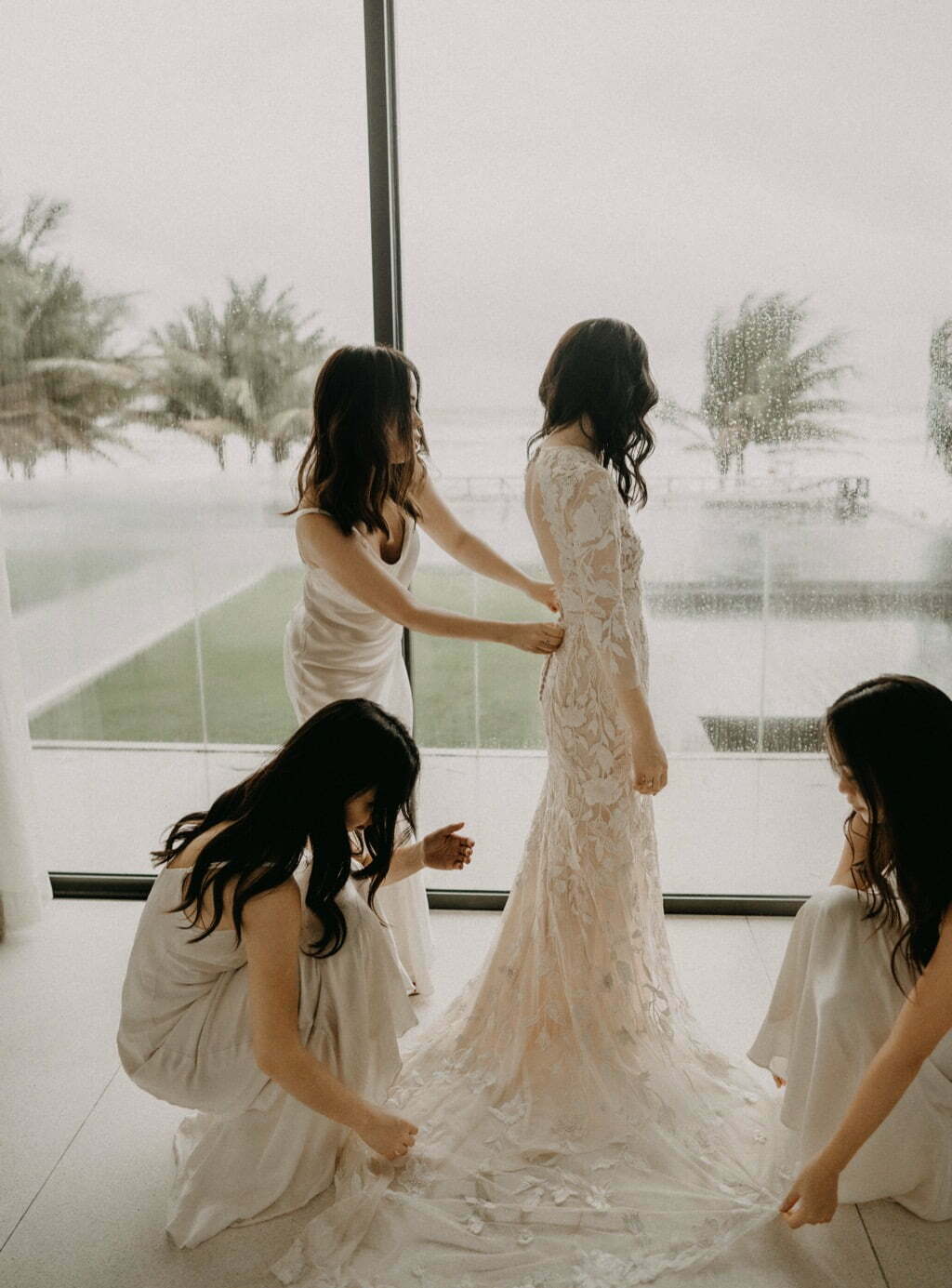 Also, whether your maid of honor is fluffing your train or a bridesmaid is ensuring that not a hair is out of place, have your photographer snap a pic of your friends doing what they do best—looking out for you.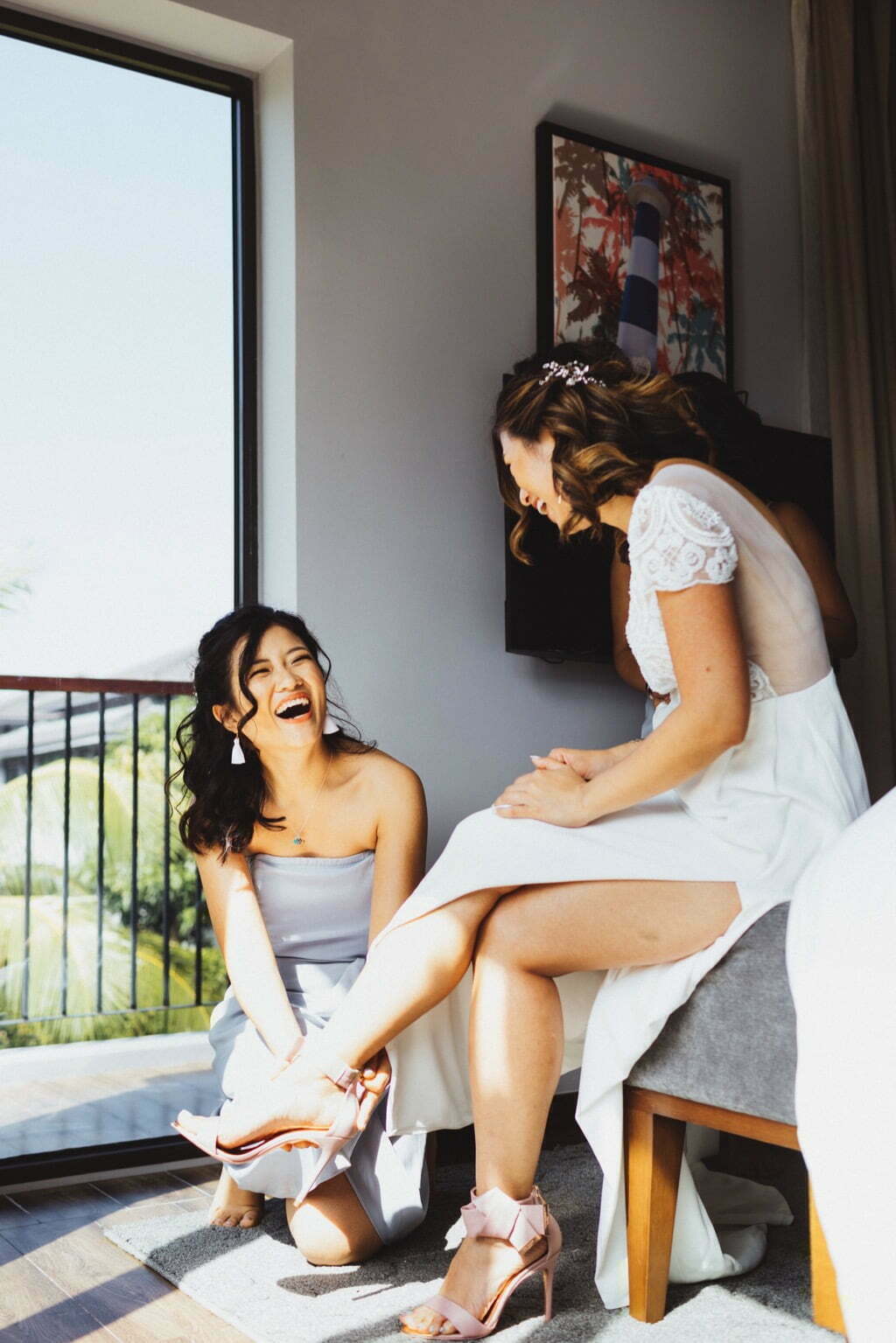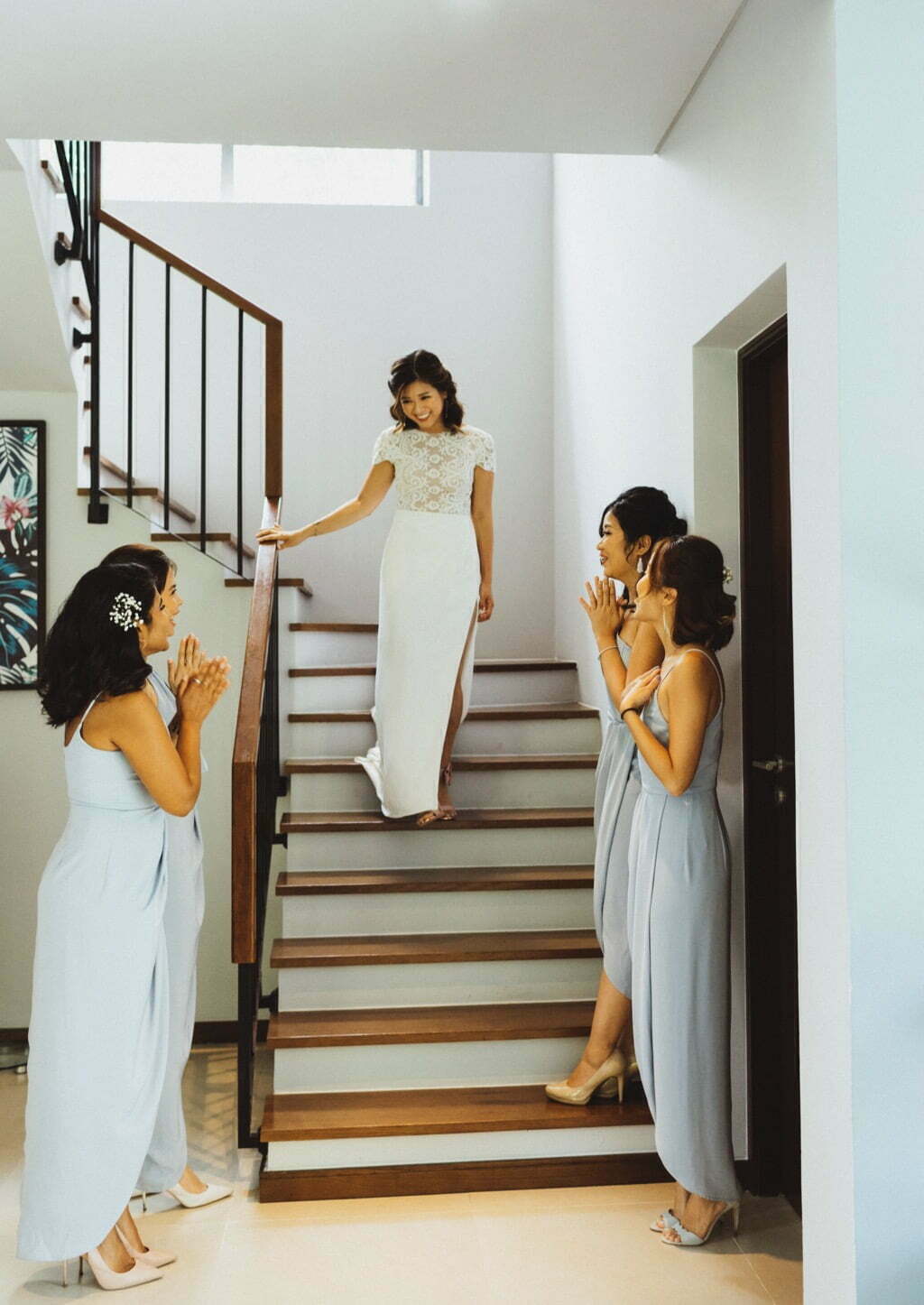 Primping Portraits – Get a photo of your makeup artist and hairstylist working their magic.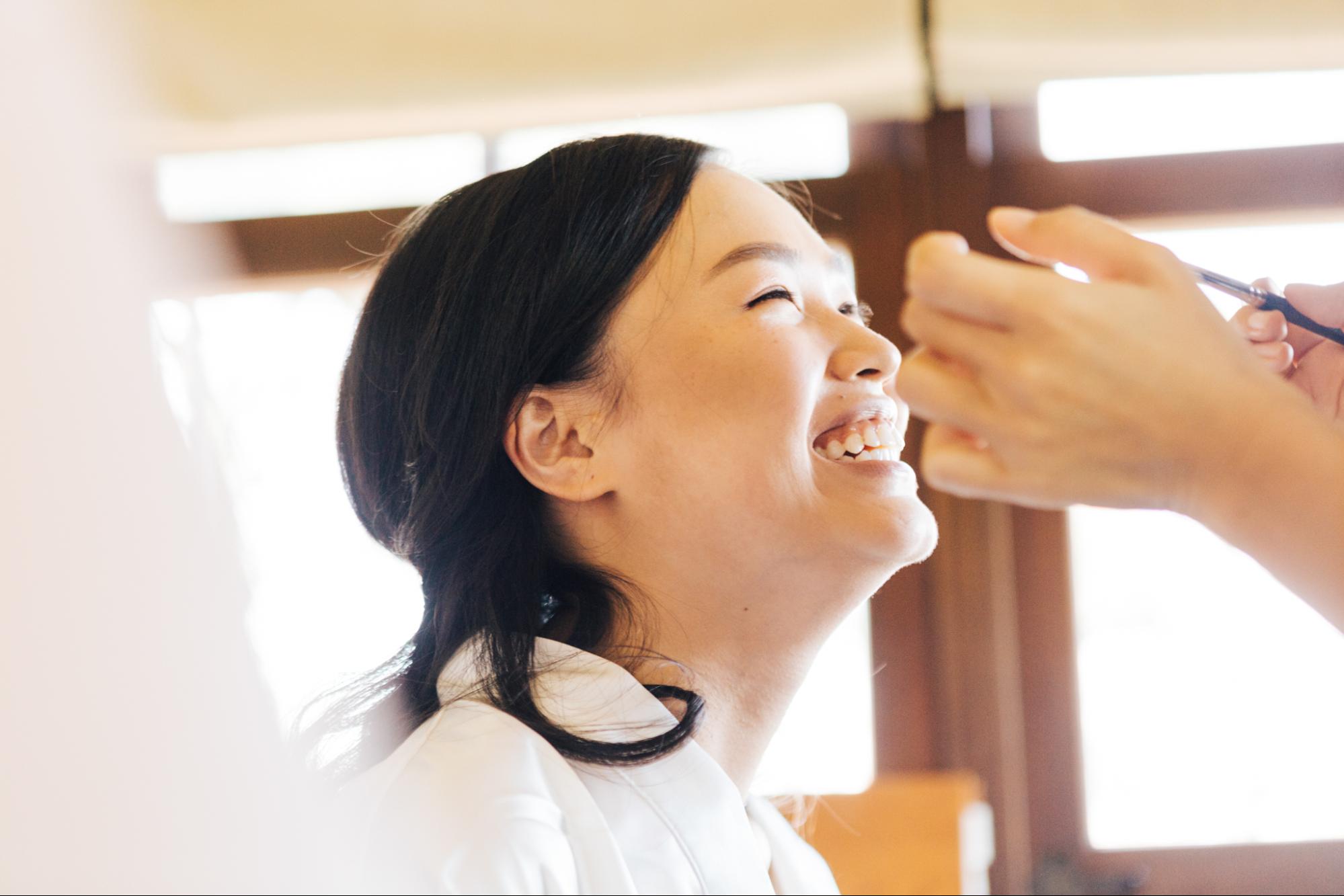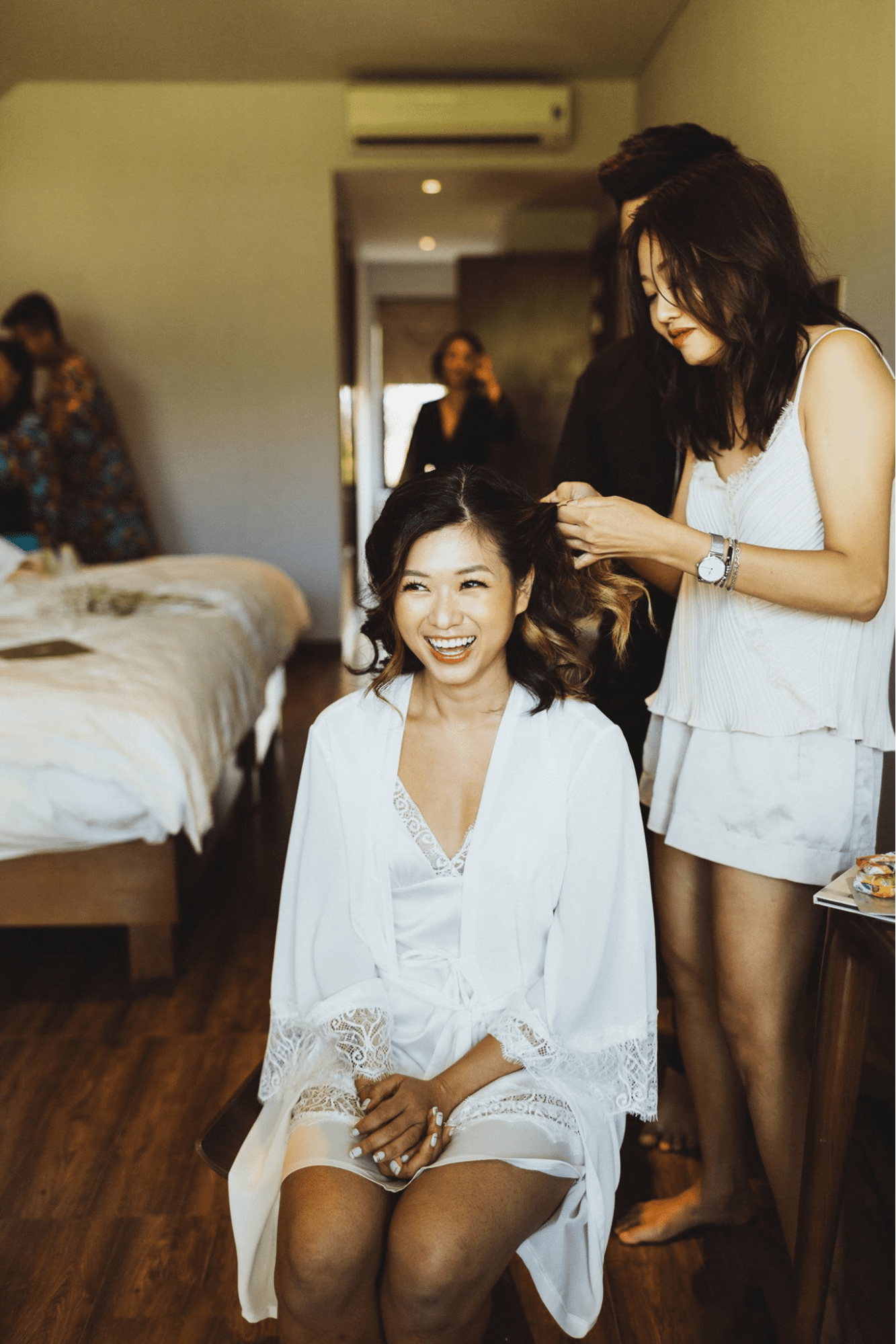 Don't forget to show your wedding dress's beautiful sentimental details.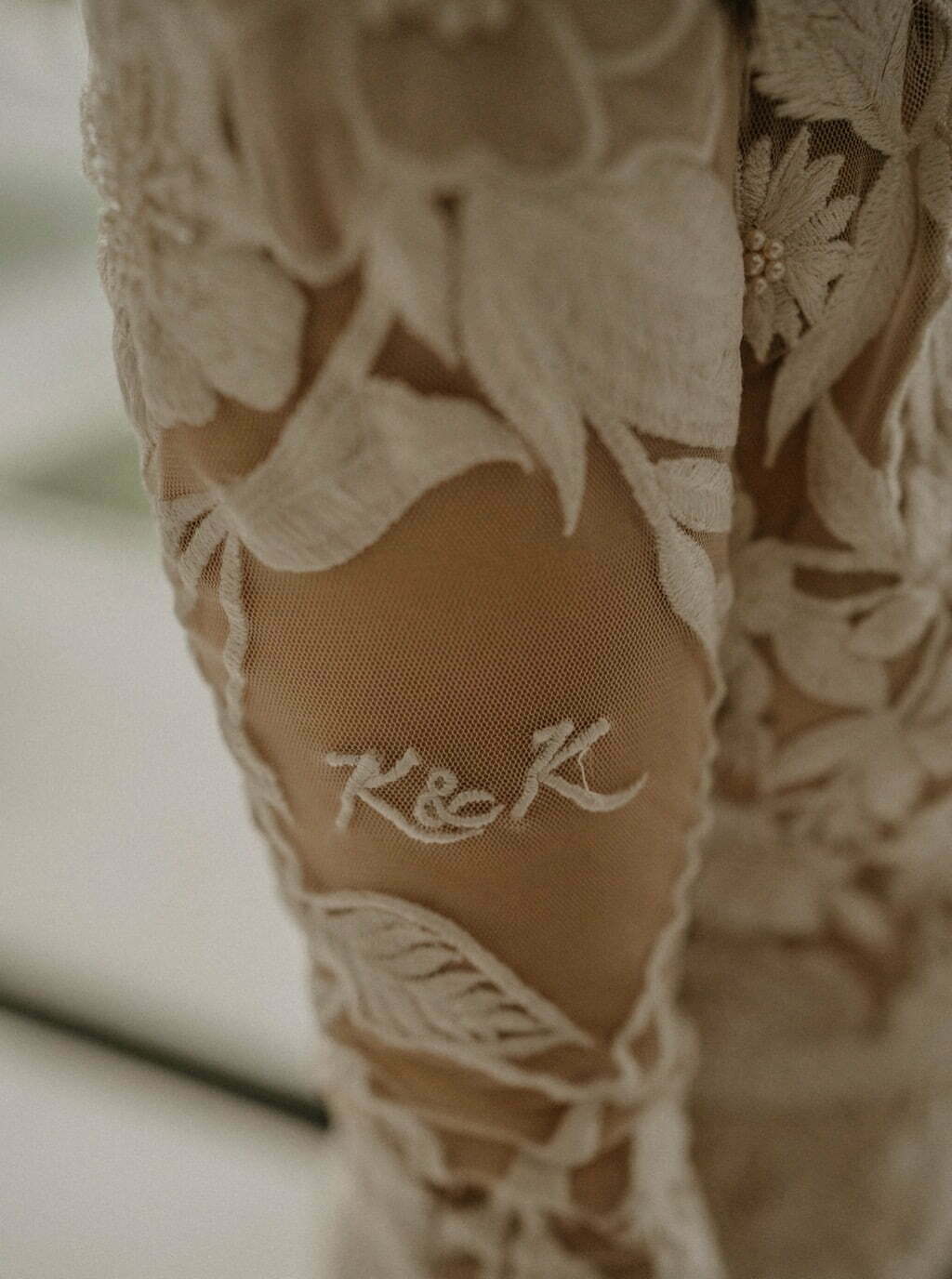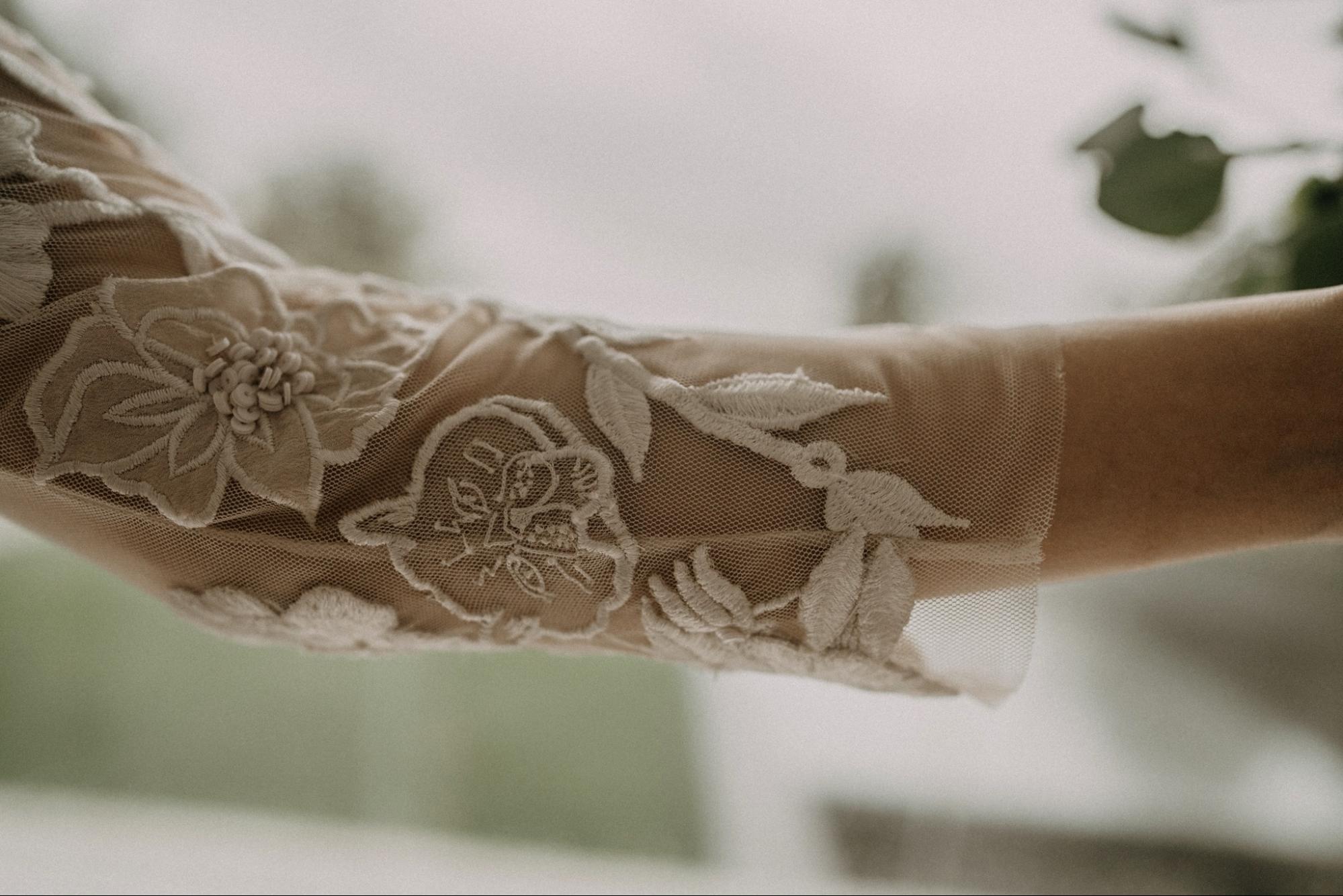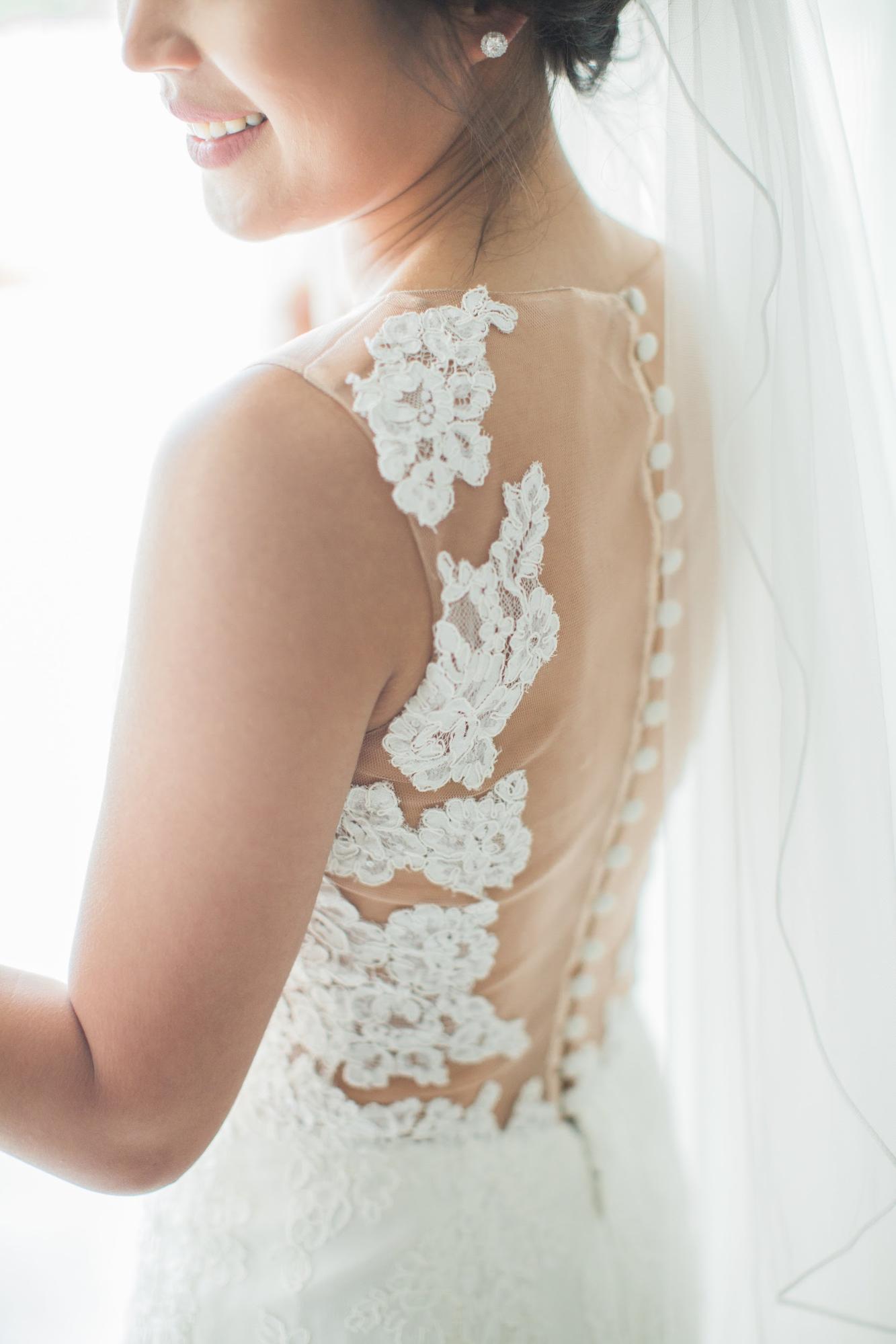 Grooms Gotta Get Ready, Too
You won't want your photographer to miss a moment of all the fun you're having with your girls—but make sure they get a few photos of your groom getting ready with his guys, too.
The Fashion Details – You've spent months obsessing over what color suit to get and you finally found the perfect cufflinks, pocket square and shoes to tie your wedding day look together. Capture this moment in time with a few detailed shots of all of your fashion accessories.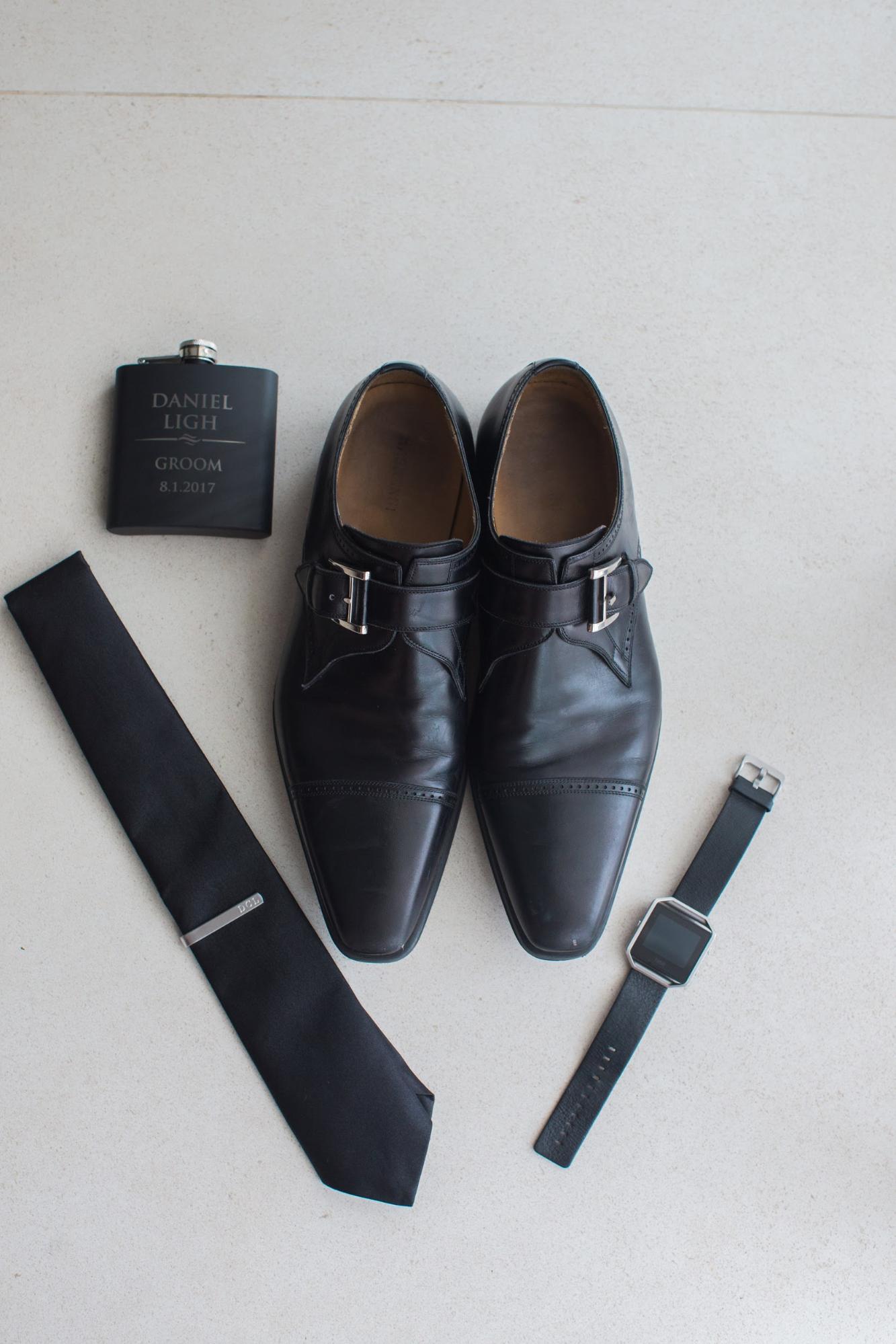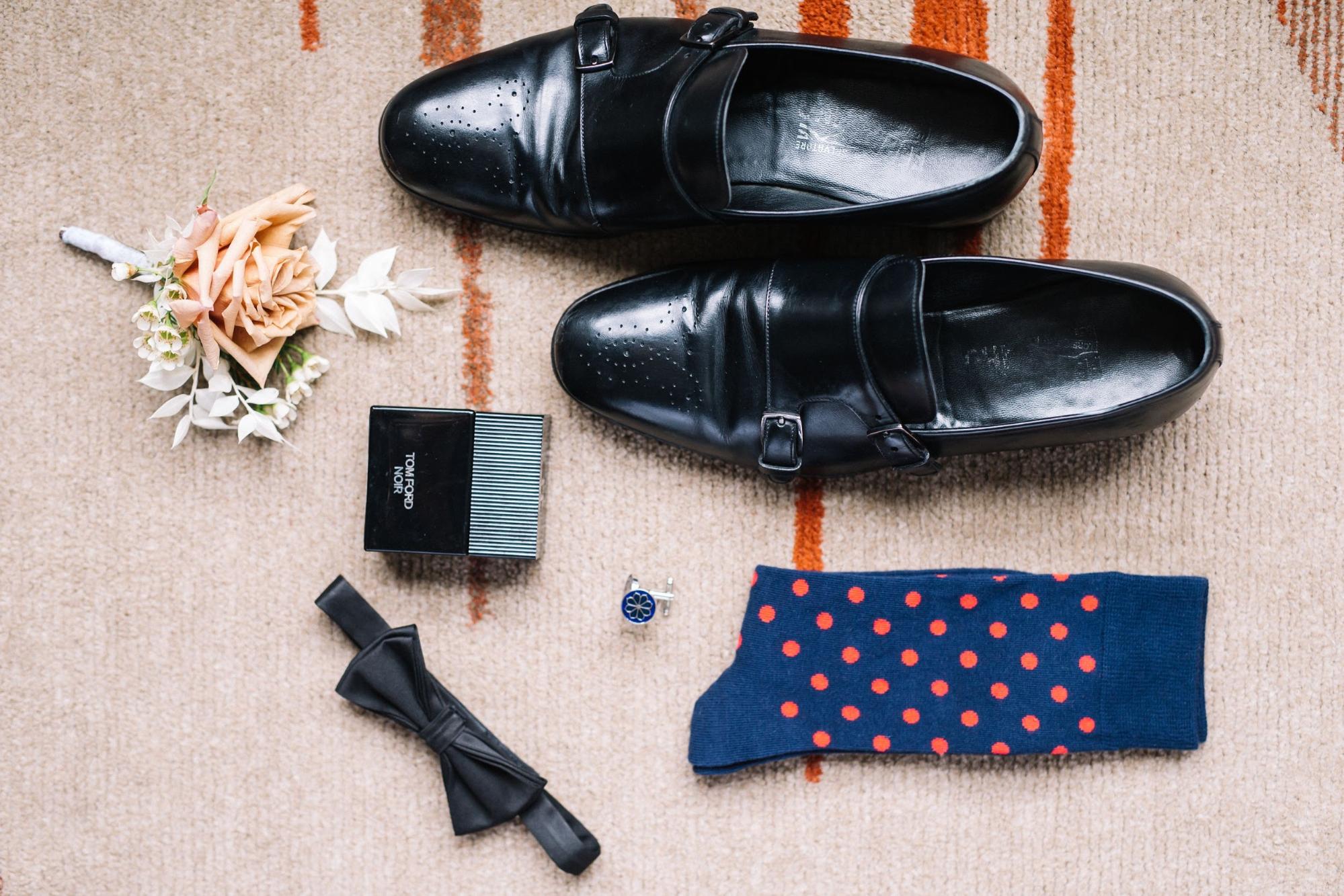 The Finishing Touches – We love to see grooms get a helping hand from a groomsman or a family member on their big day. Whether it's tying their tie or helping put on the tux or cuff links, these moments always seem special, which makes for a perfect photo.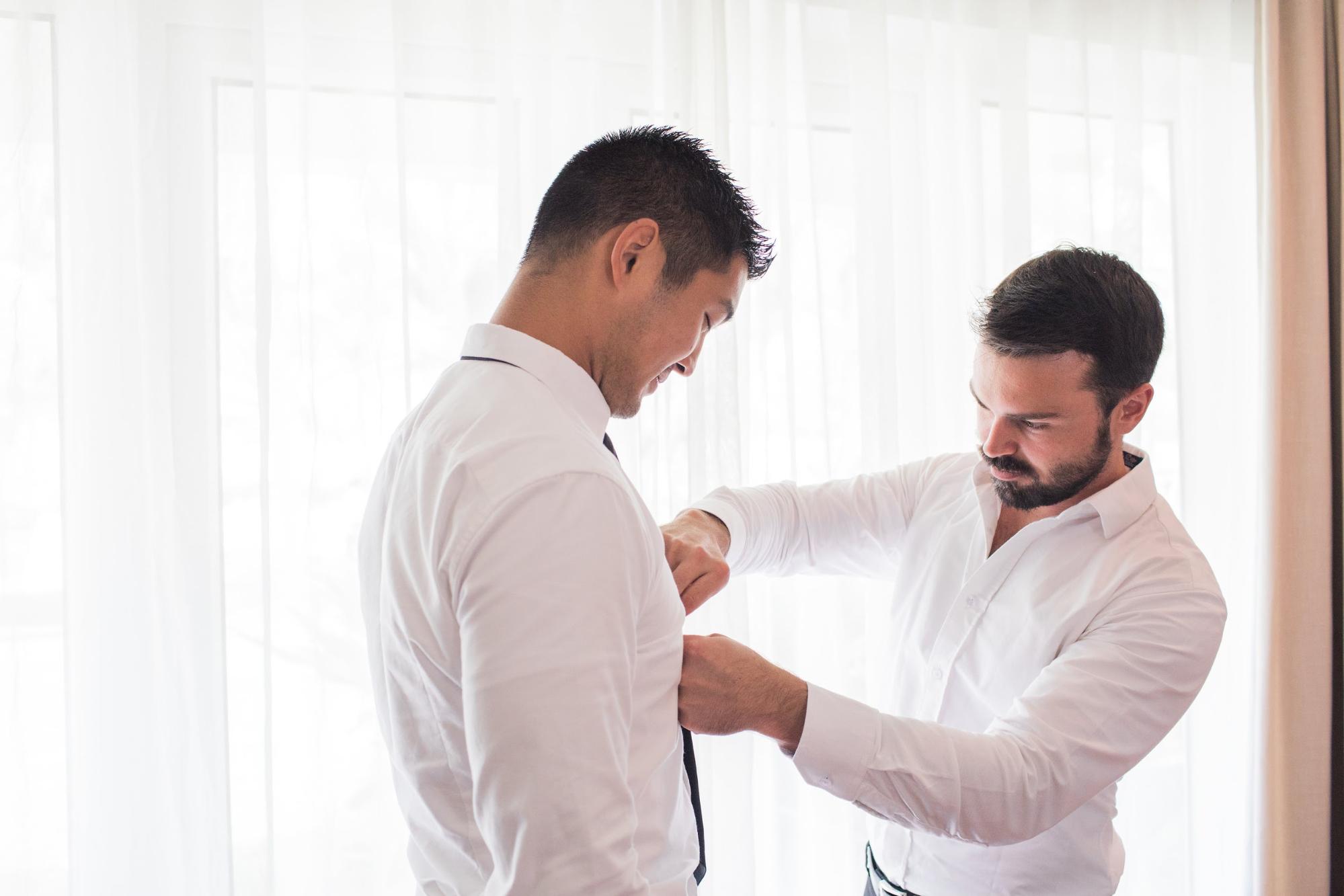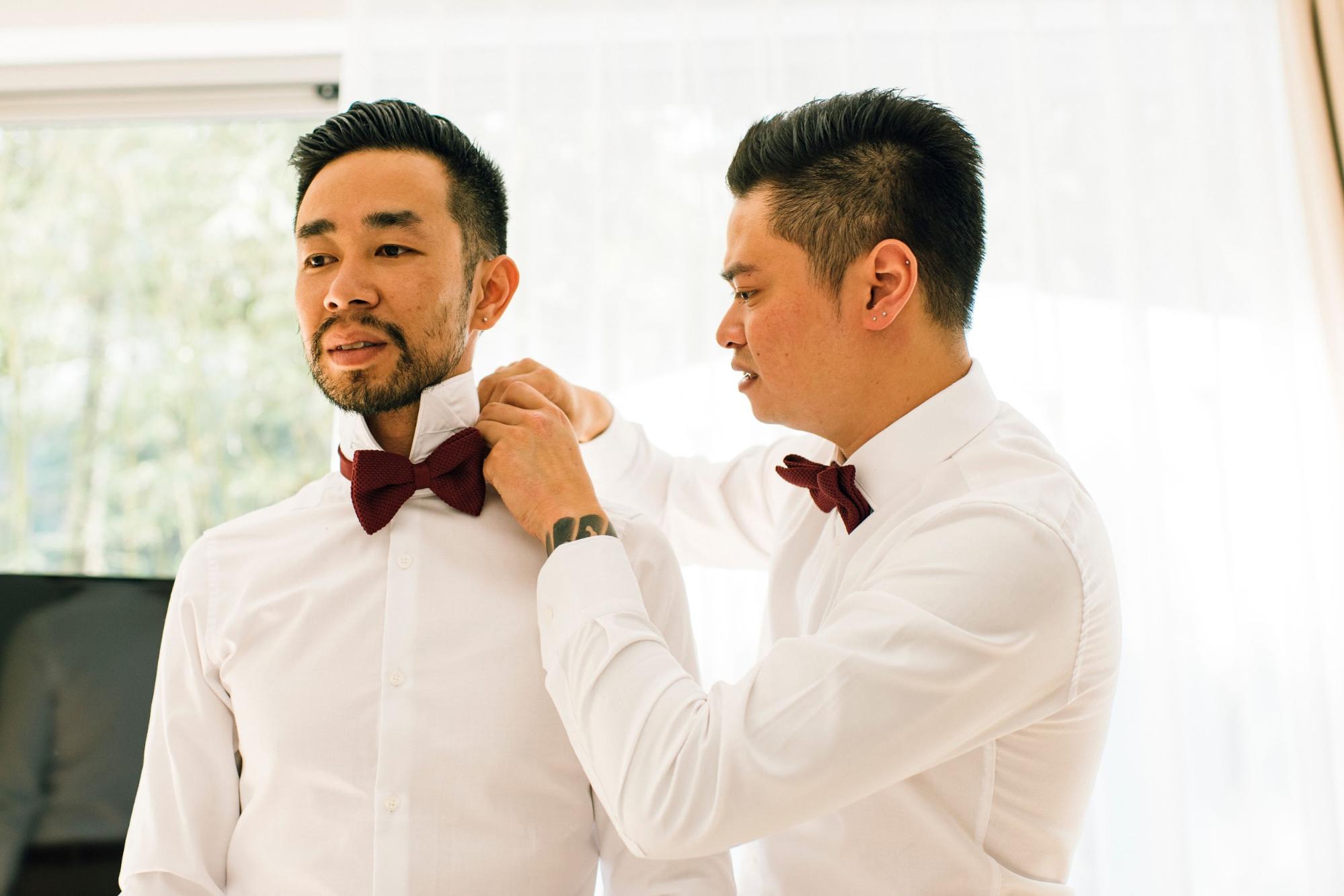 Drinks With the Guys – Weddings are a time for celebration, and when the guys get together, it's time to share a toast and a few laughs.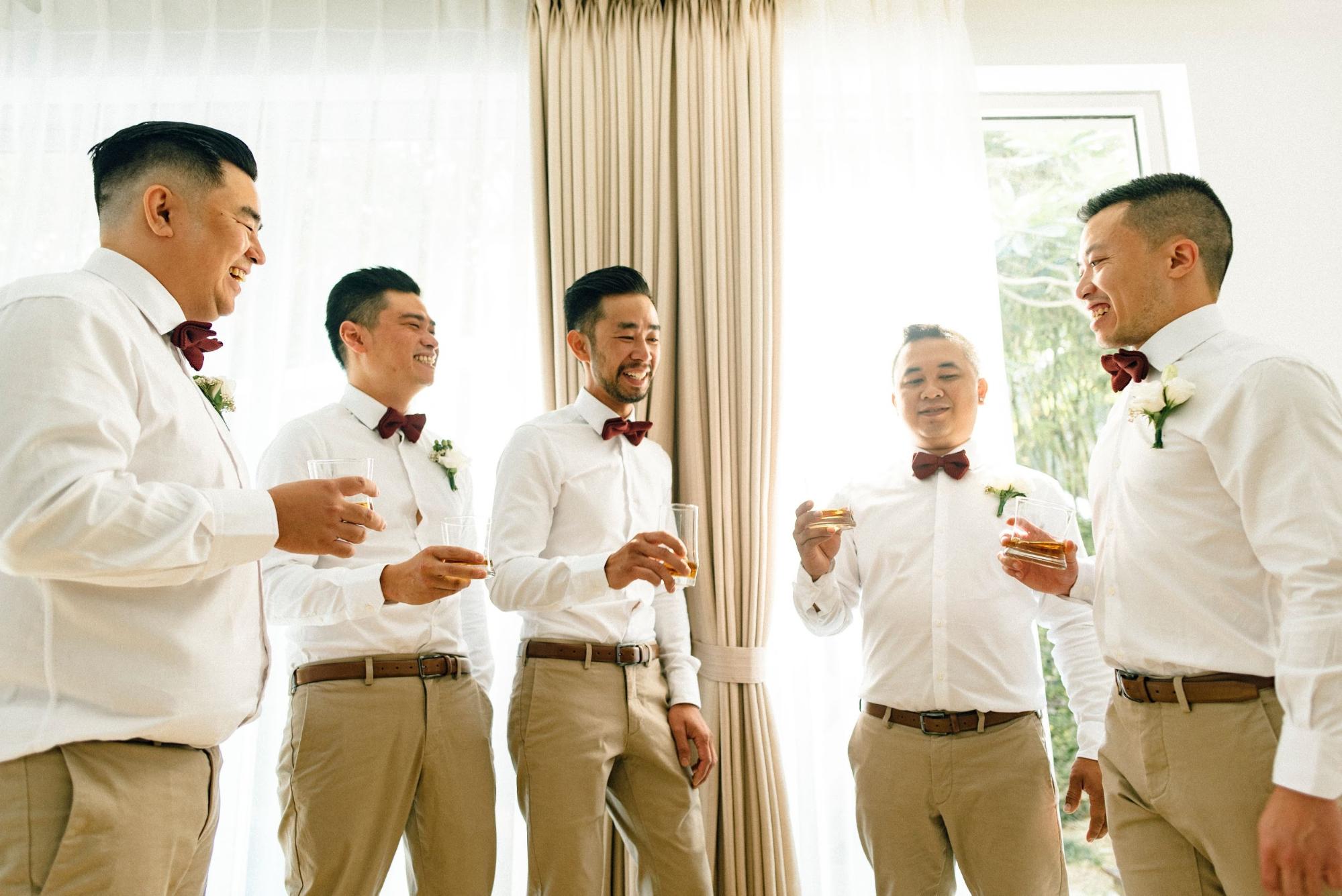 Outdoor/Venue Shot – We love candids, but a perfectly posed photo can be just as effective to get your guys in formation. Utilize the venue to the fullest, whether it be a staircase or a sprawling lawn—just be sure to get outside and snap some shots.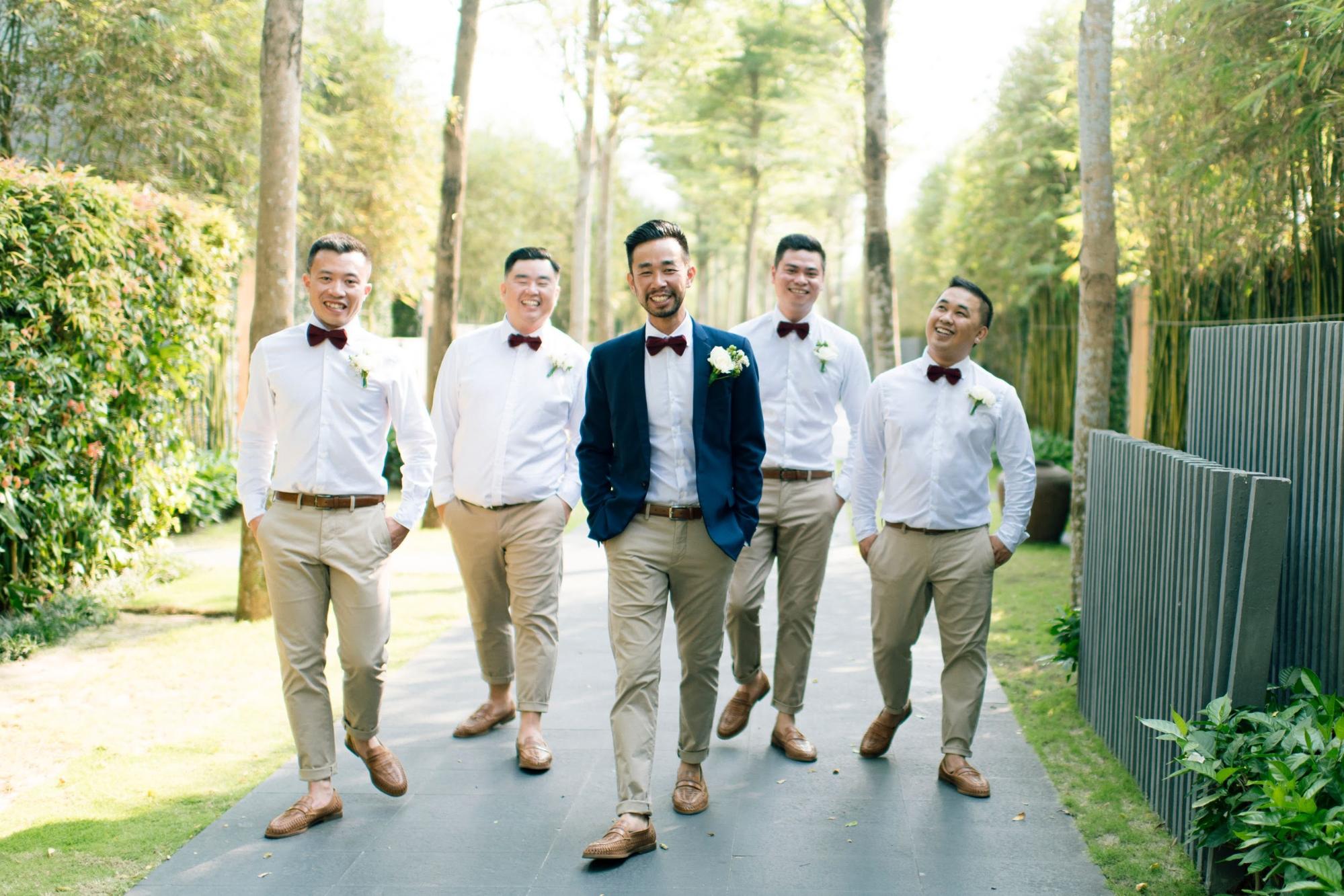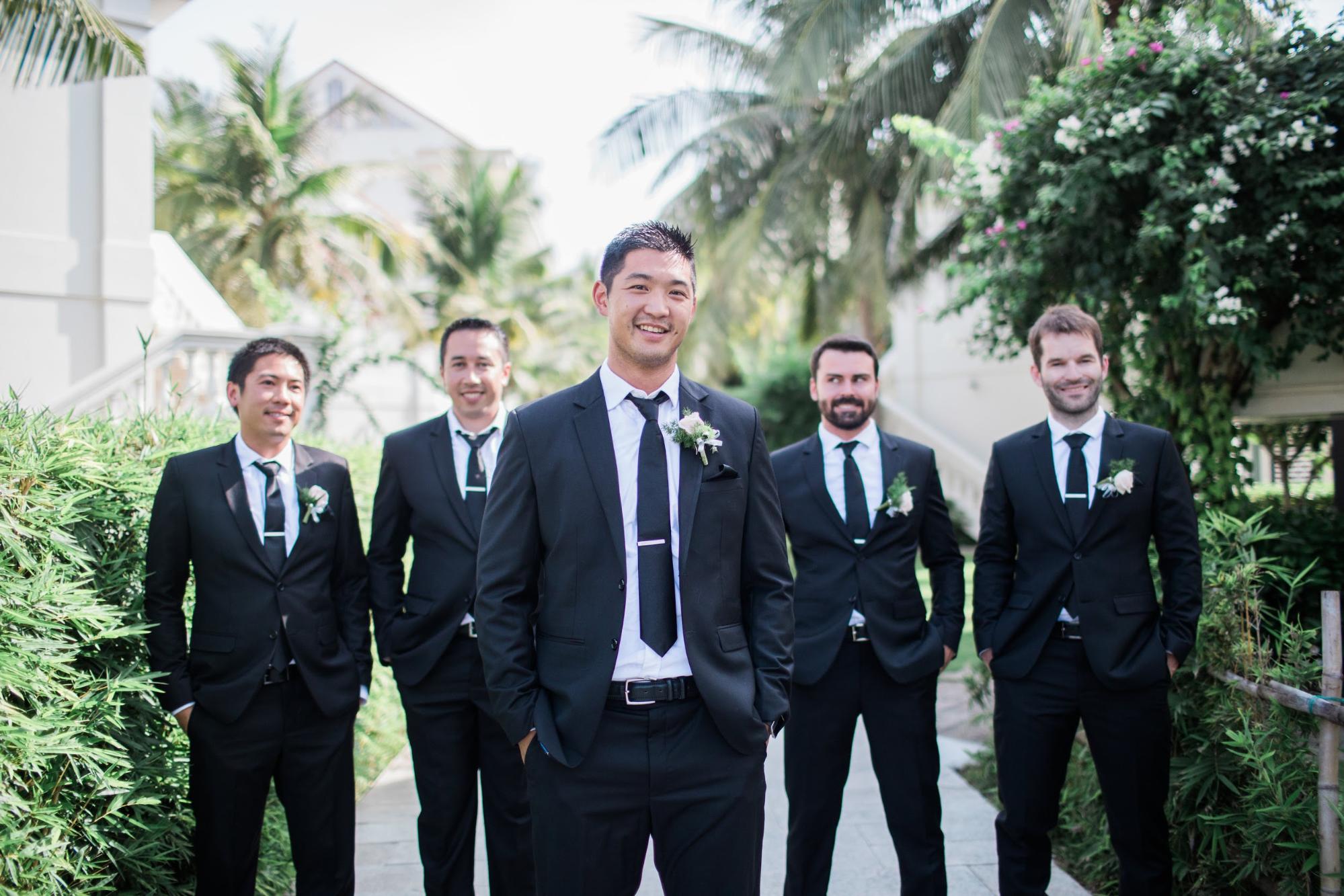 2. Don't forget to have some private moments
The Solo Shot
We highly recommend you steal a few minutes away to clear your mind and snap a solo photo with your dress before you finally put it on or with your blooming wedding bouquets . You want to commemorate the significance of the moment and the beautiful transformation from almost-bride to bride.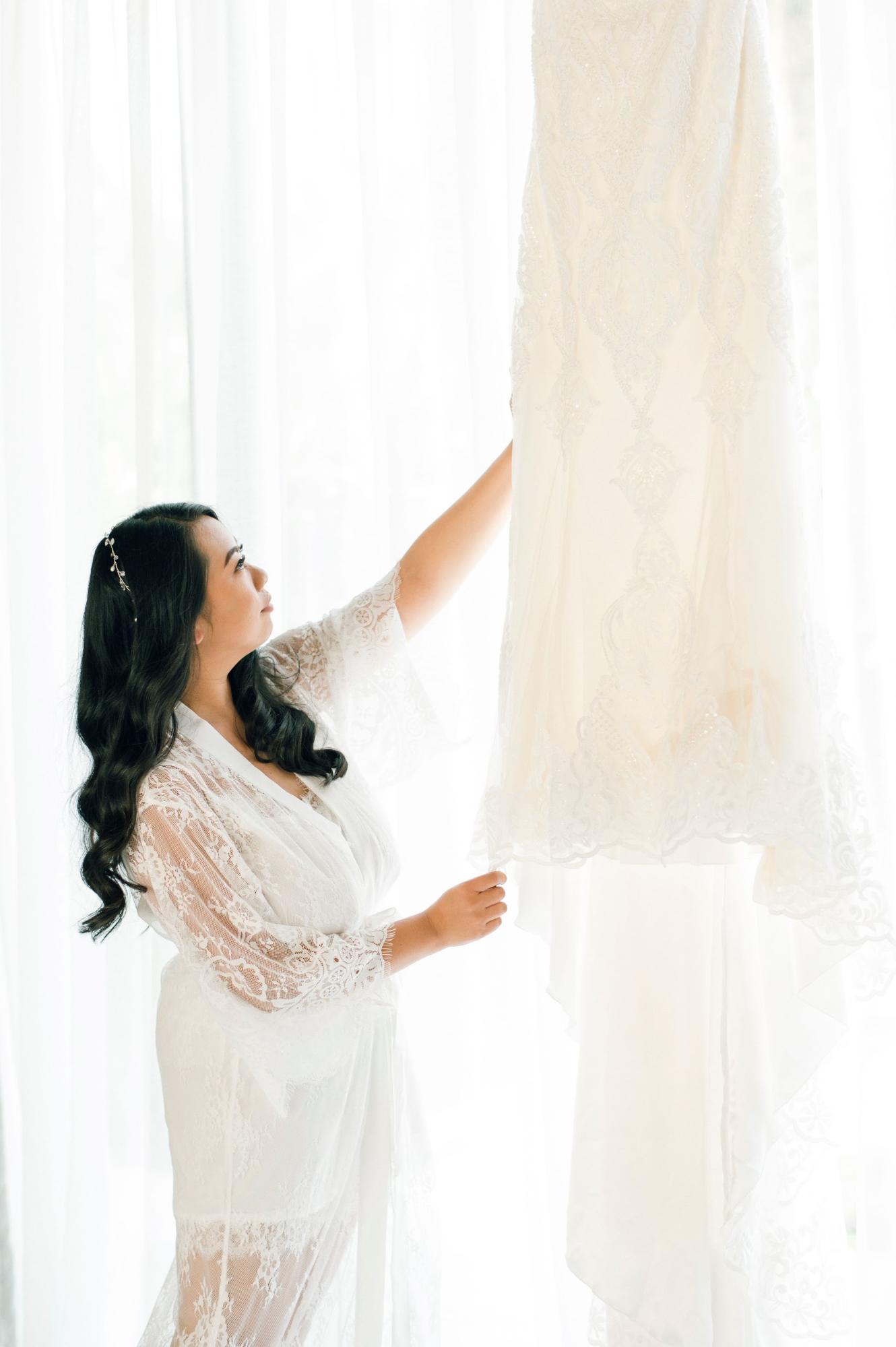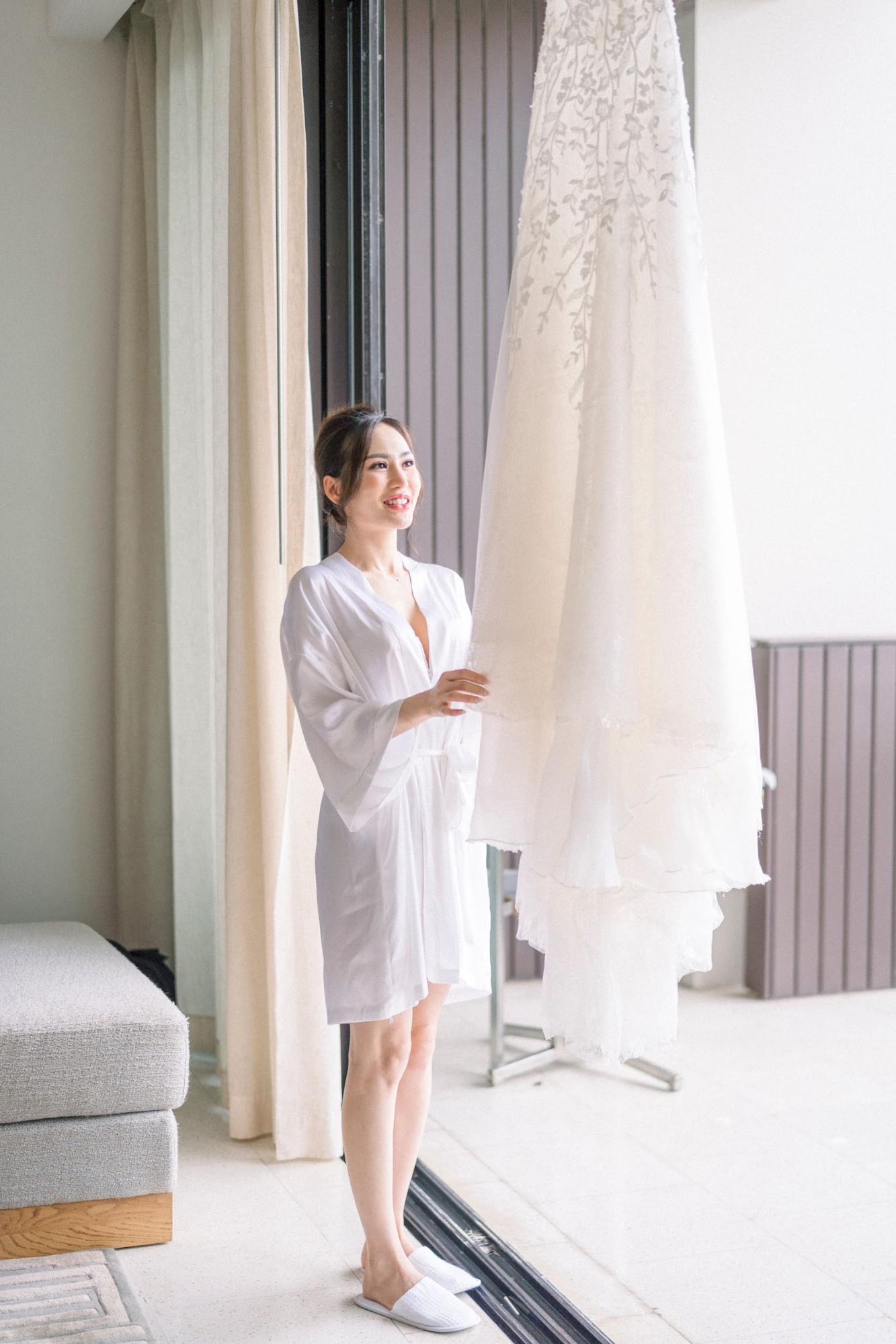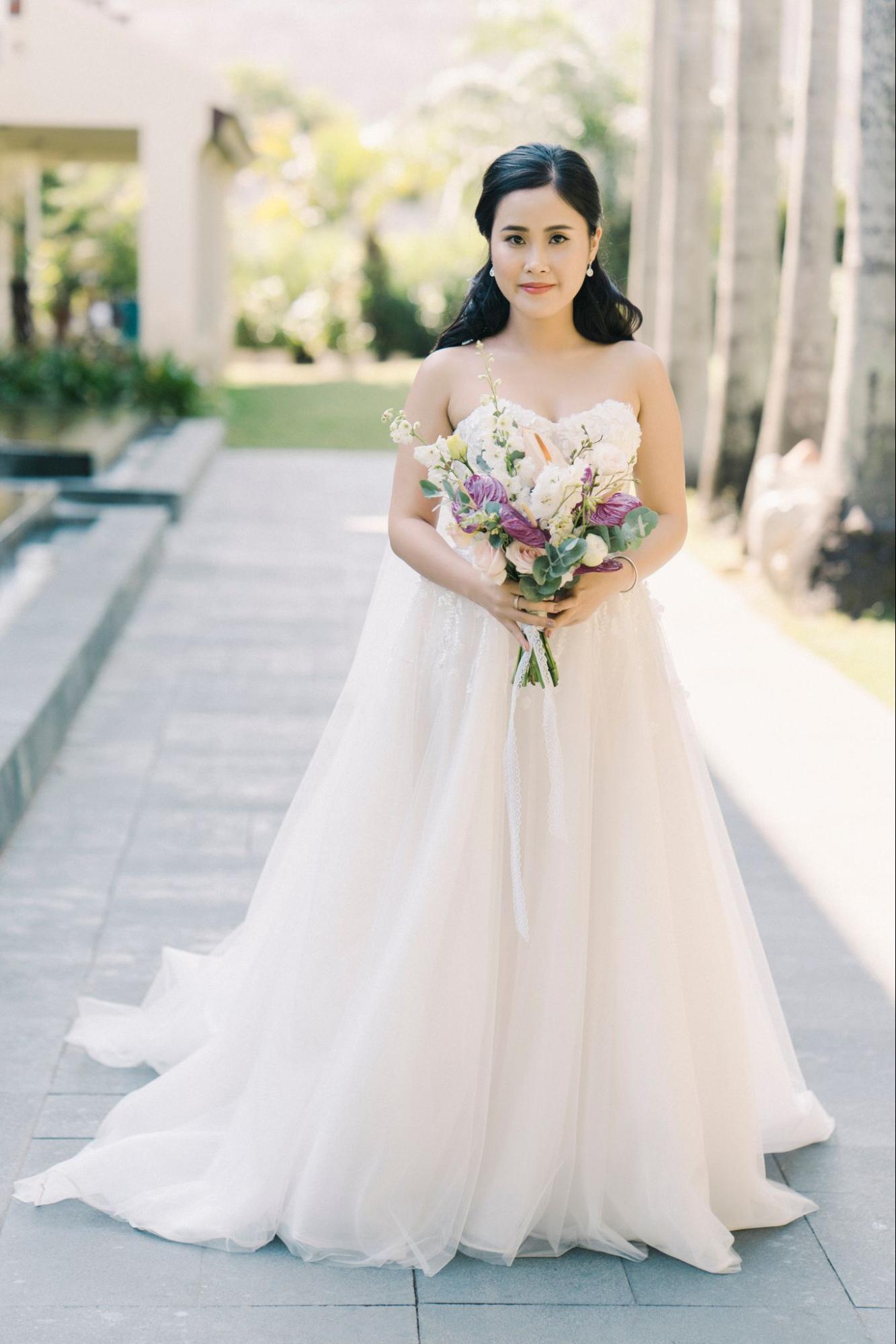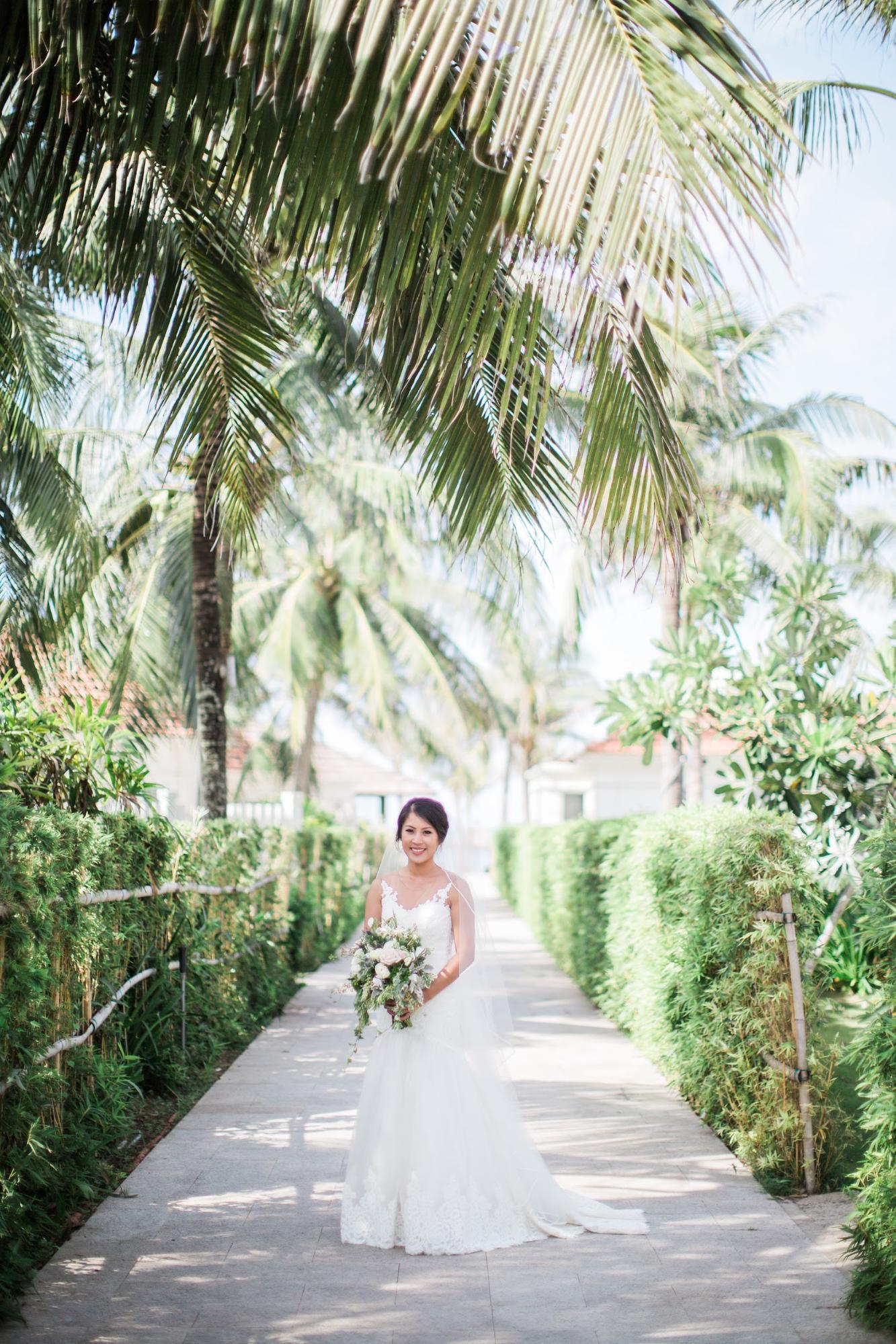 Writing & reading a Love Note
Pull out that pen and paper and start penning your feelings while your photographer captures your good side. Many brides and grooms choose to read a letter from their other half the morning of the wedding or while getting ready. It's such an intimate and emotional moment that makes for a beautiful photo shot you can share with one another after the wedding.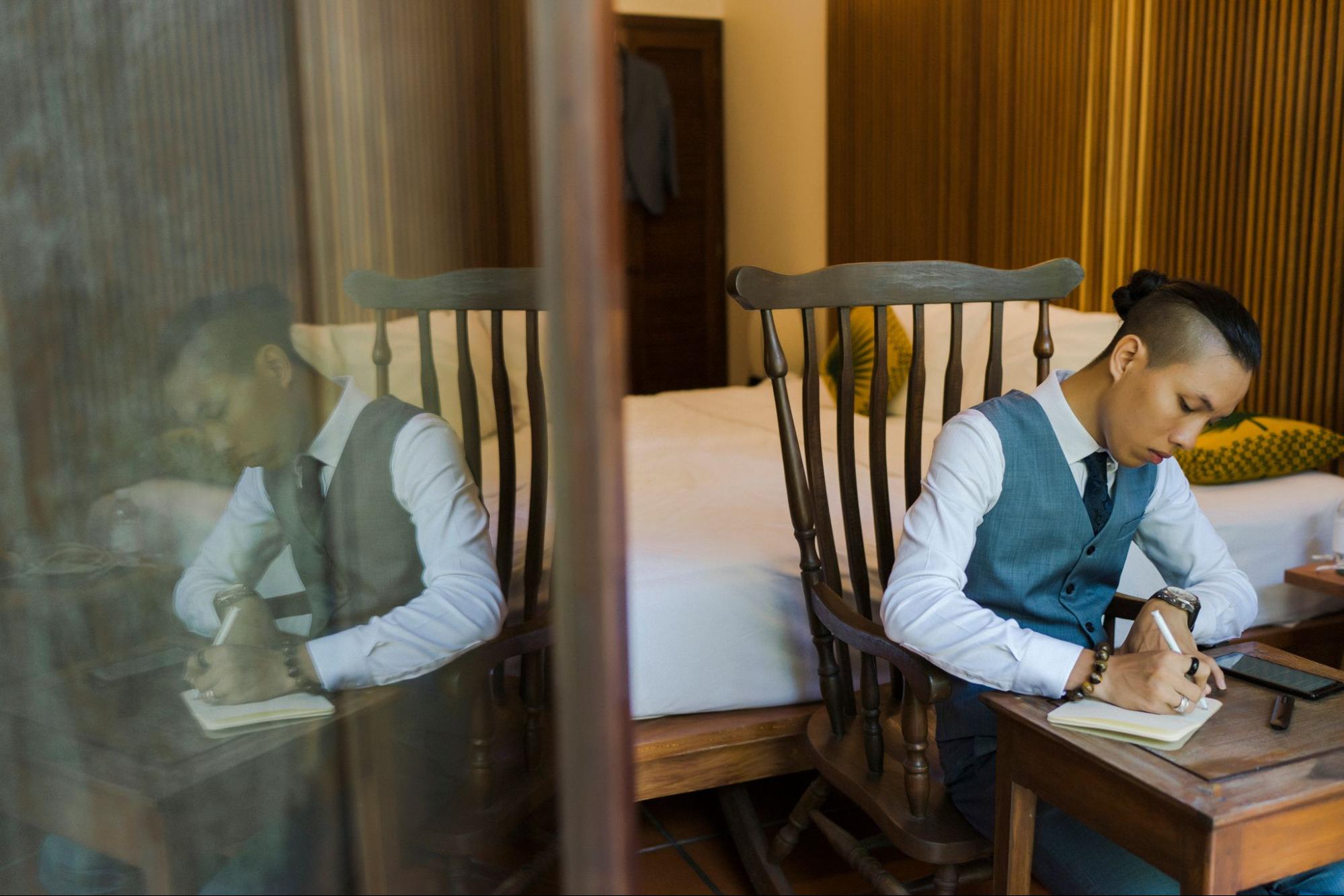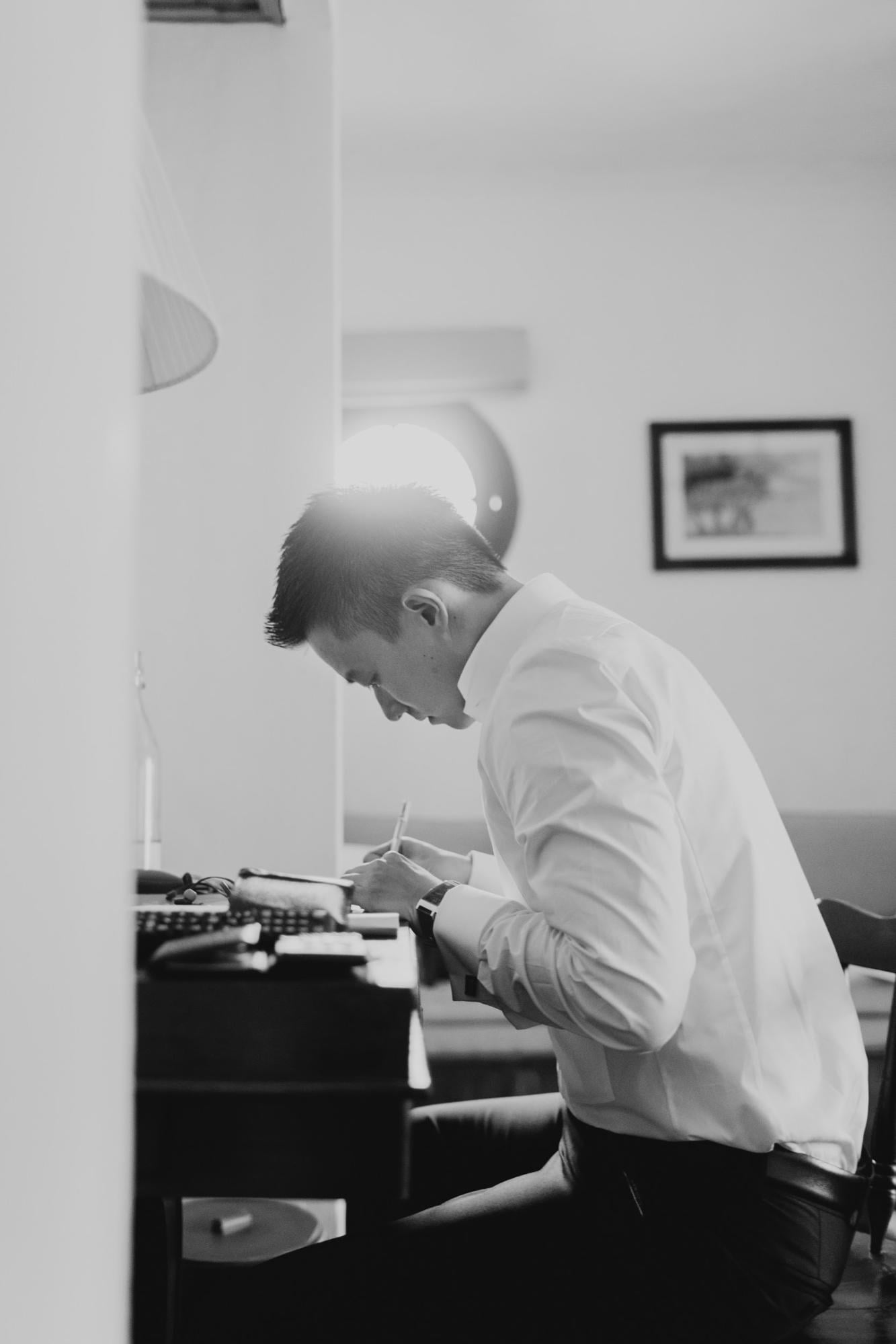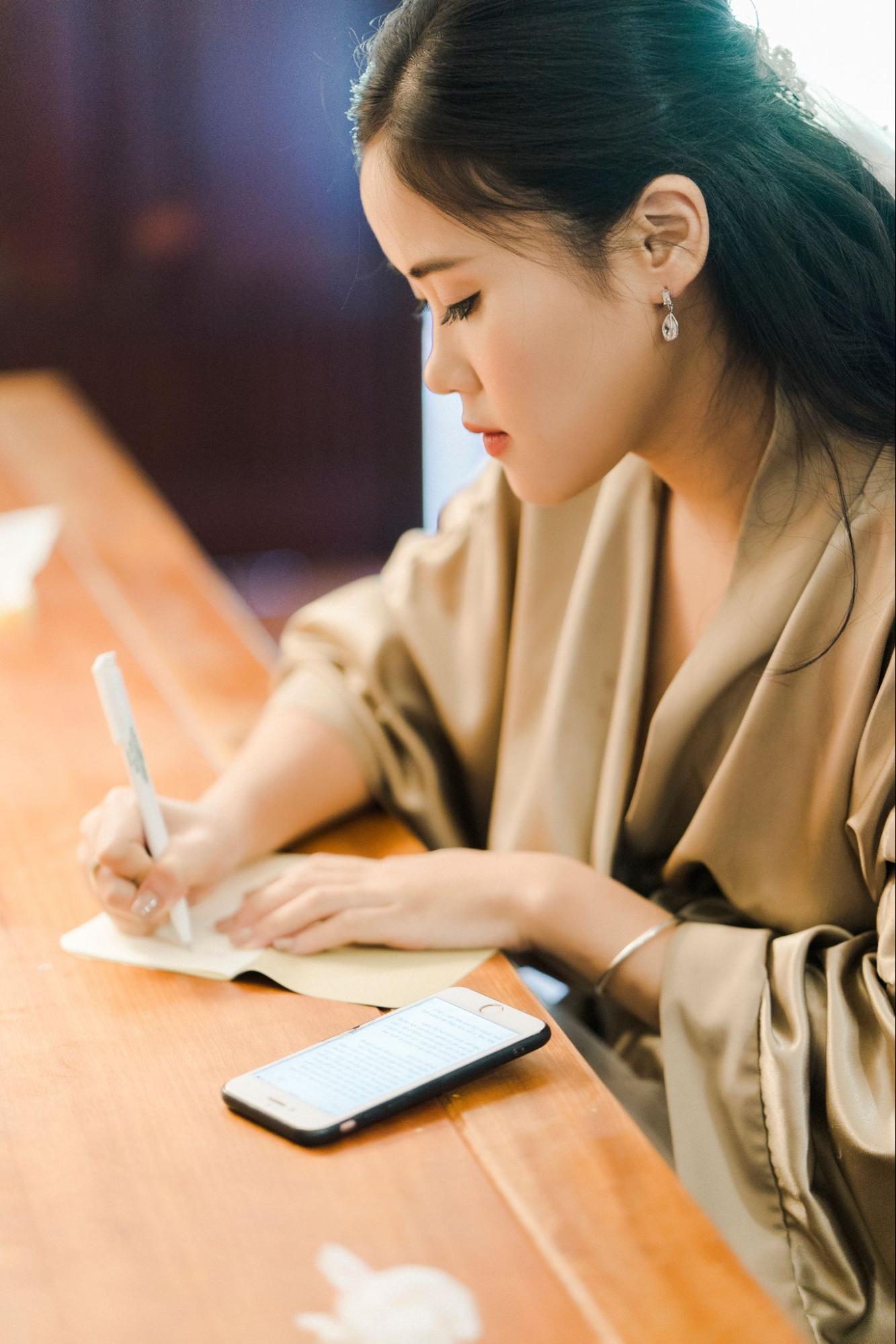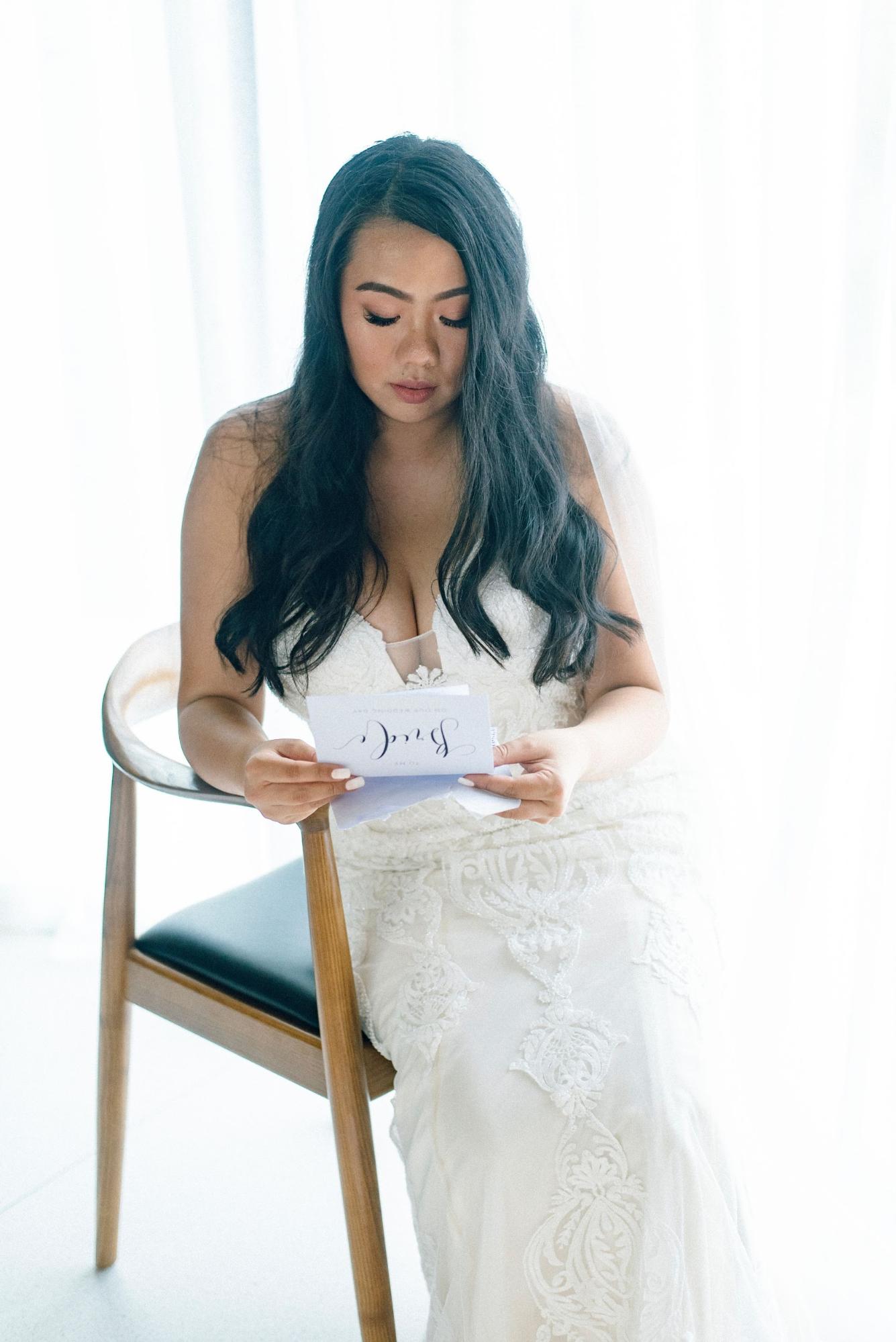 3. Before the wedding ceremony
As we had mentioned in the previous article, a lot of beautiful moments will likely be captured during this time so please be prepared! Beside exchanging hugs and kisses with your partner, having casual conversations and interaction with the bridesmaids and groomsmen is also a great idea.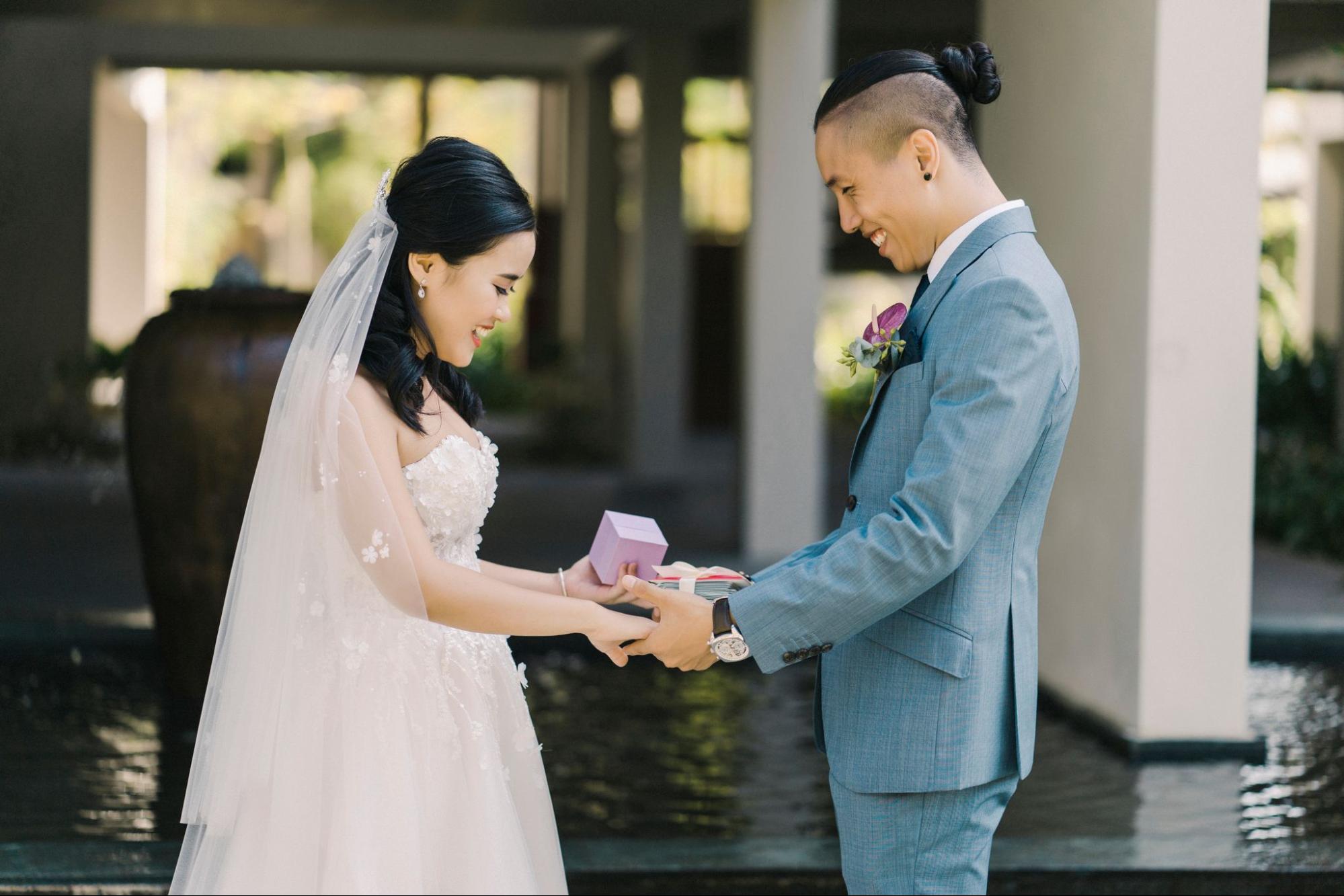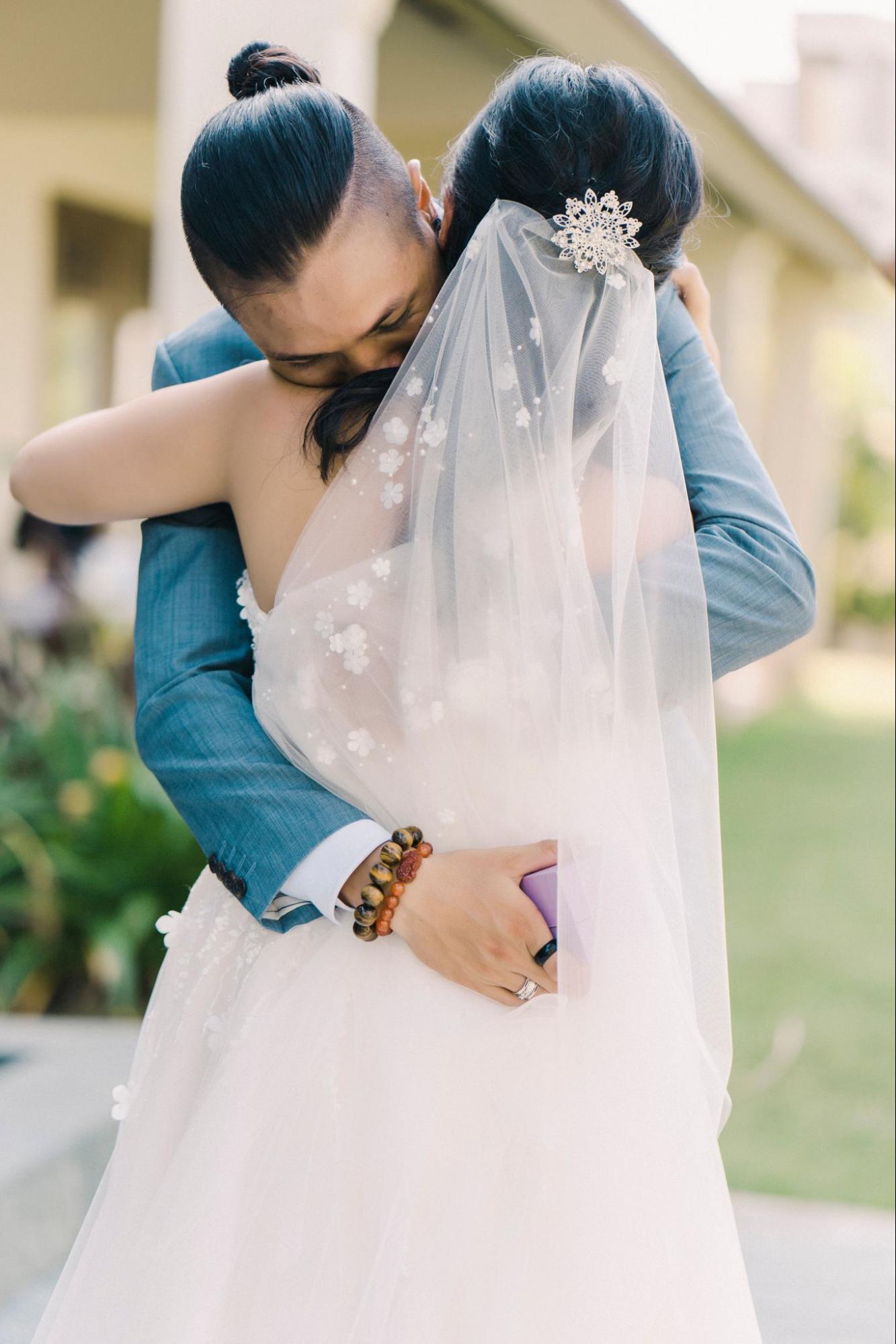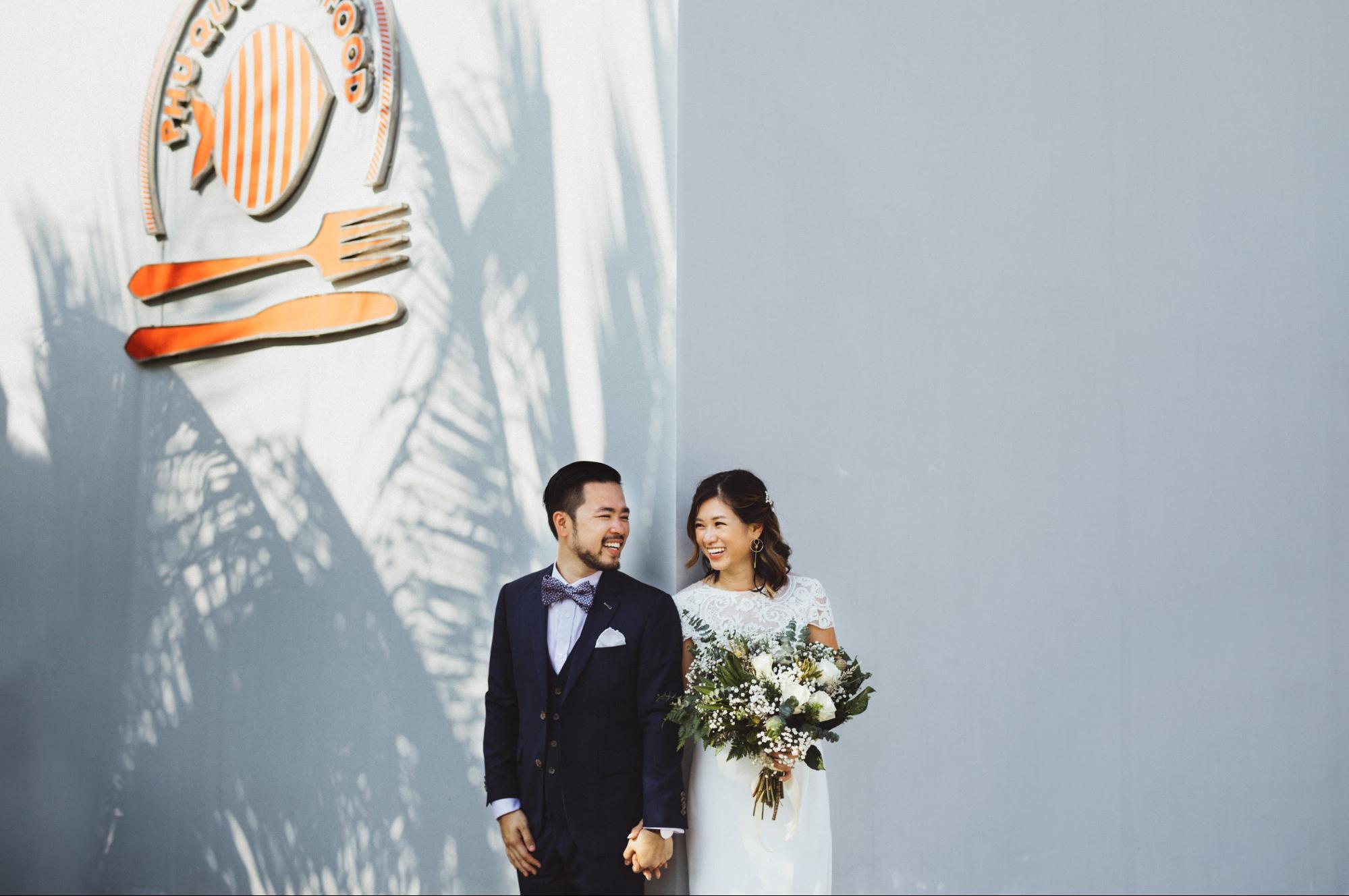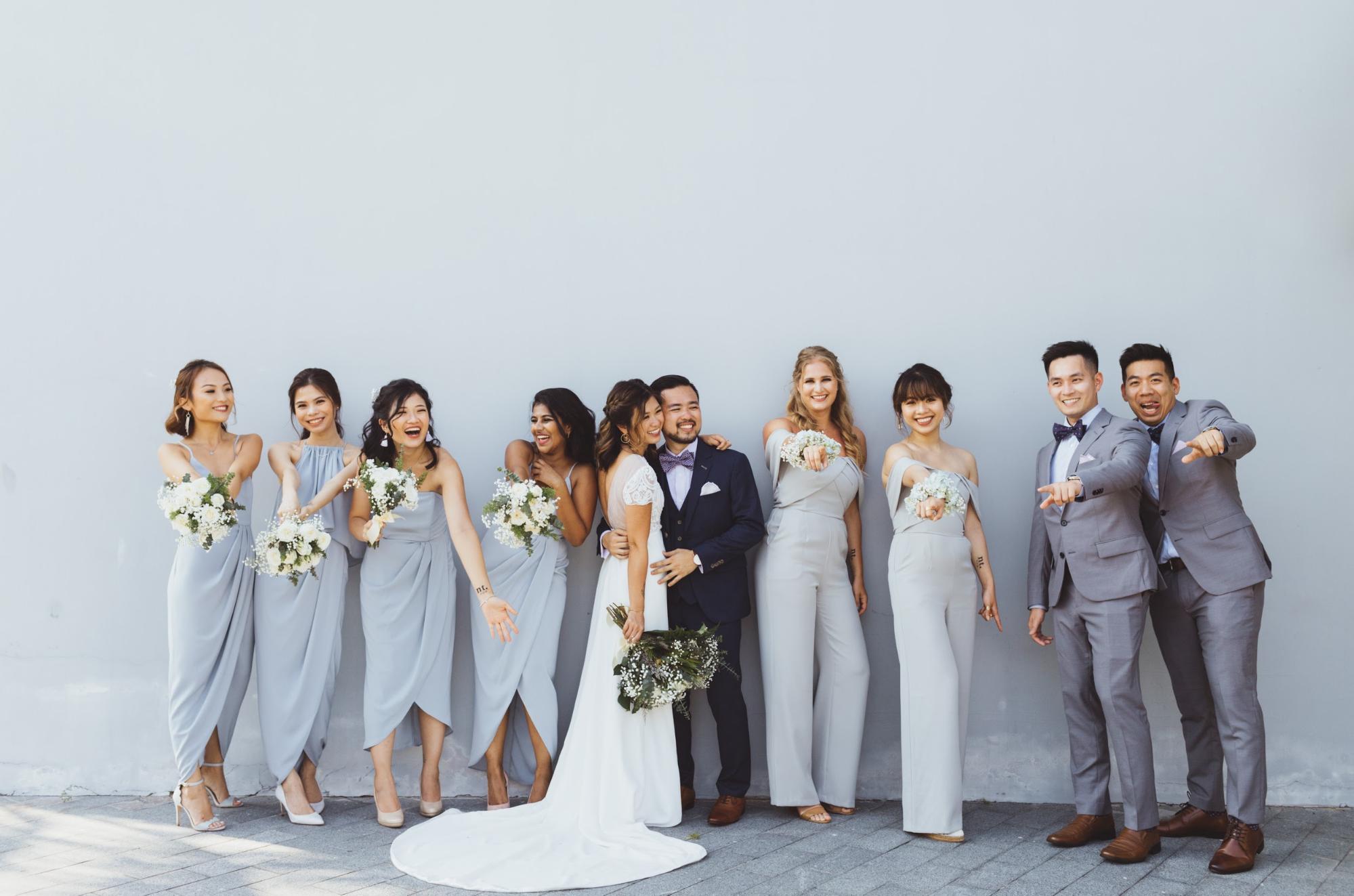 4. The wedding recessional
During this section, it is best to be yourself – which means to smile and laugh as sincere as possible and even better, having a quick kiss with your partner on the way.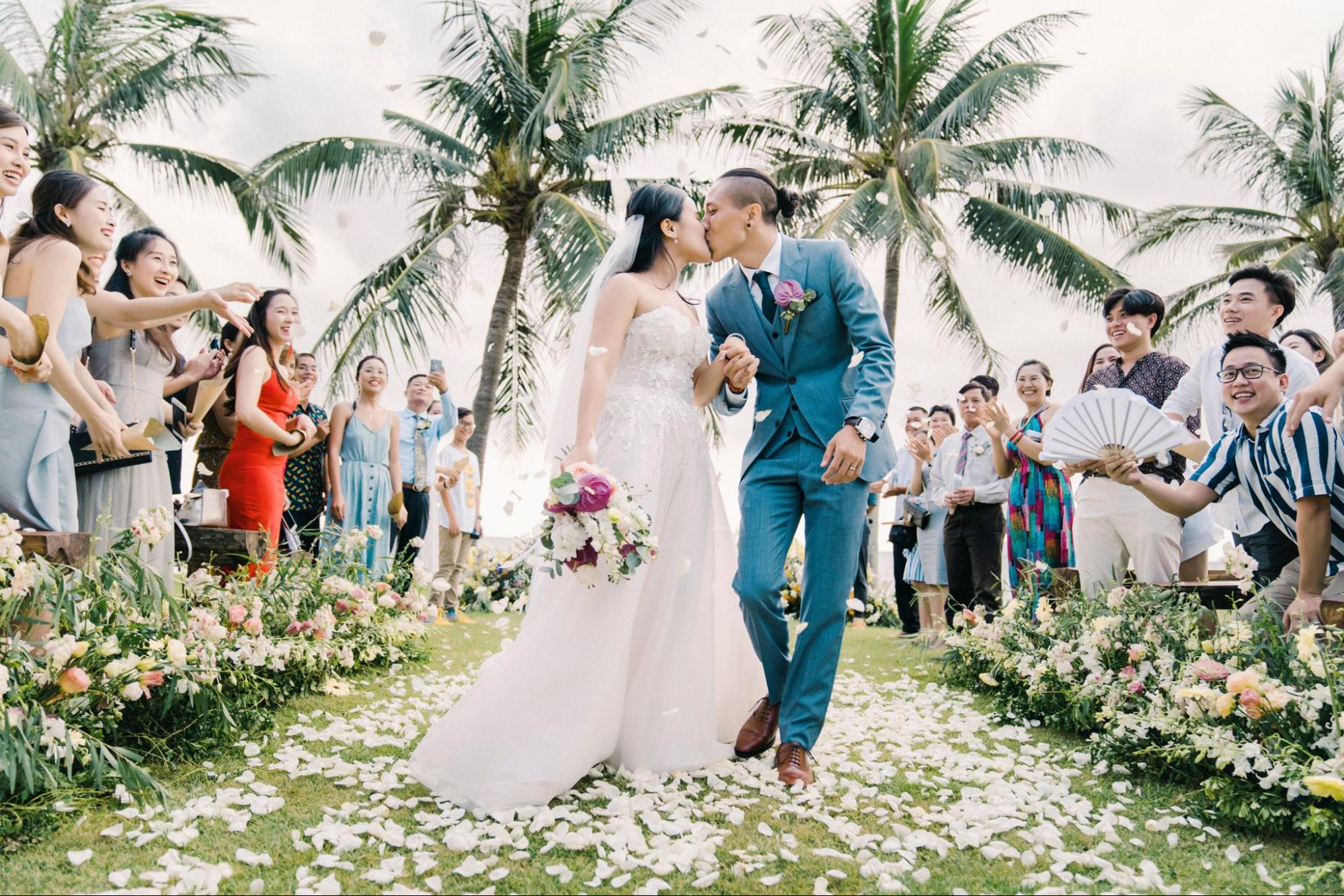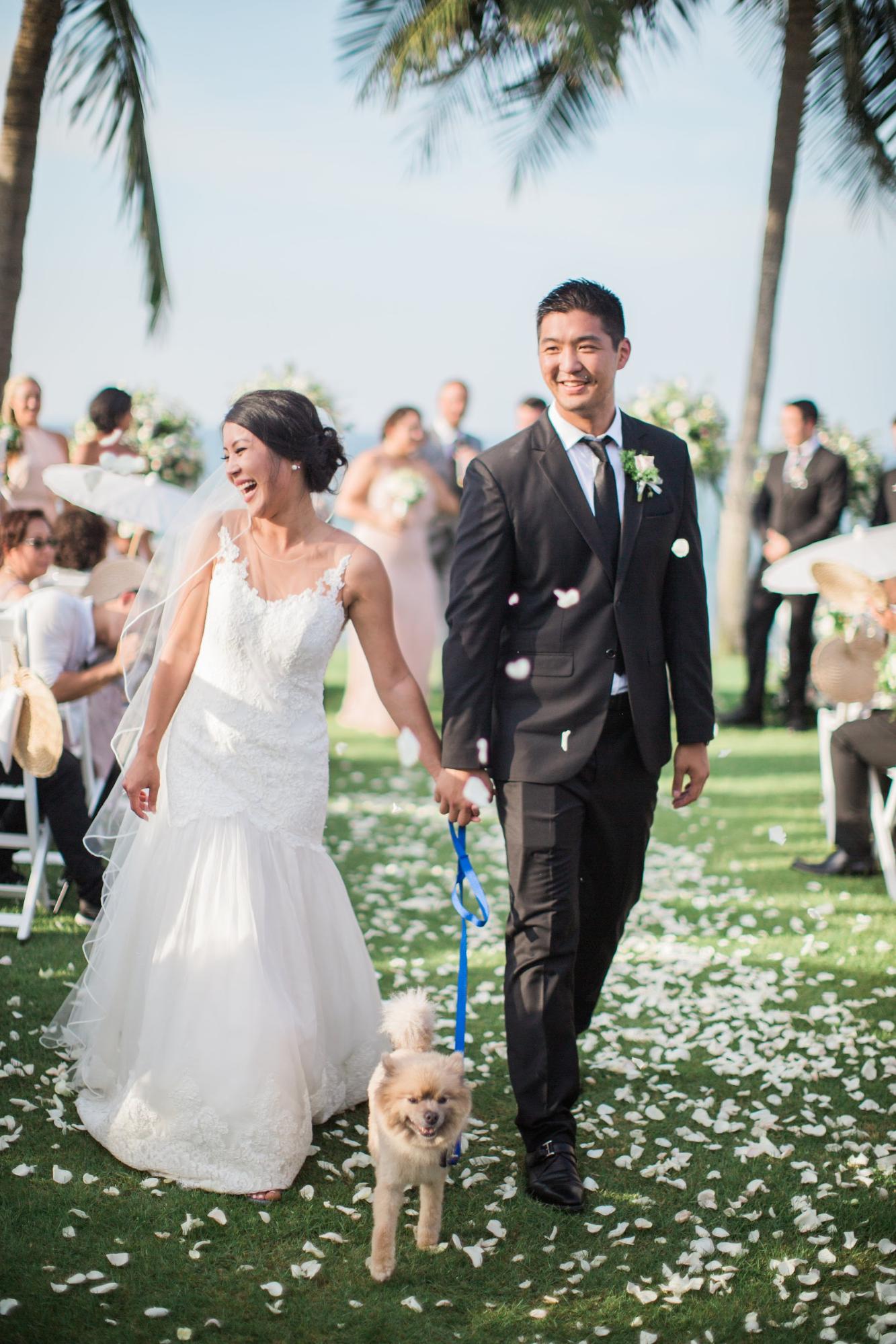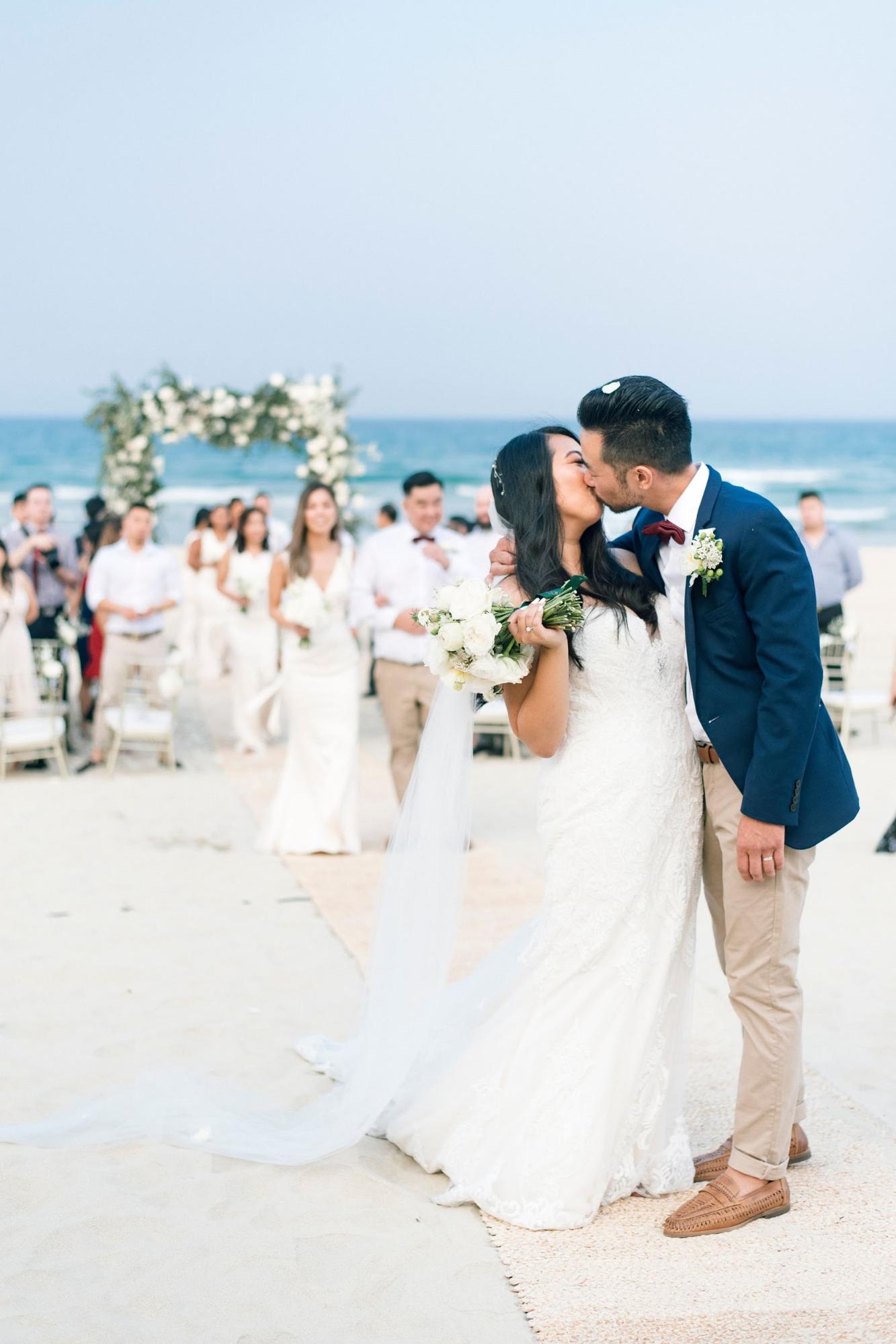 5. The wedding reception & party
It is time to enjoy and relax, yes! However, don't forget that the photographer is still working hard to capture your best photos so it will be great if you and your partner can casually exchange sweet looks and hugging each other, whispering something to the other or even simply holding hands and express your love in your own way.