The wedding bands and engagement rings you choose will be one of the most enduring pieces of your wedding day. Not only are they an important element of becoming married, but they are also a long-lasting symbol of your love and commitment.
An engagement ring is a ring indicating that you are engaged to be married. In the UK, Ireland and North America, they are traditionally worn only by women whereas in other cultures, men and women wear matching rings or those are used as wedding rings.
Conventionally, the woman's ring is presented as a betrothal gift by a man to his prospective spouse while he proposes marriage or directly after she accepts his marriage proposal. Therefore, it is the larger, more attention-seeking between the two rings. It represents a formal agreement to future marriage.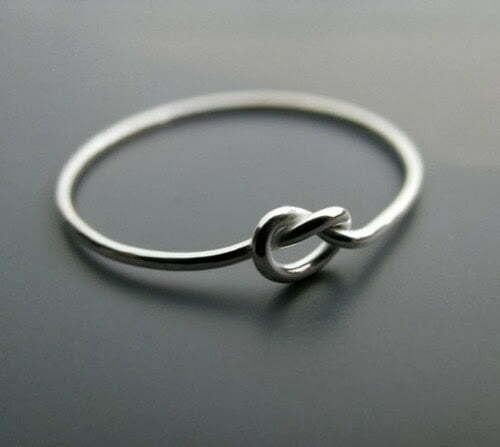 And you will need another matching couple wedding rings to exchange in the Wedding ceremony to officially announce the marriage. Depending on the local culture, it is normally worn on the base of the right or the left ring finger. Then after the ceremony and into the future, both rings – wedding and engagement – are worn together on the same finger.
Still be wavering to choose the most suitable rings for your permanence in relationship? Here're some tips that your might get it through
1. Style of Engagement Rings (For soon-to-be groom):
Study what kind of jewelry she wears – from what kind of metal, to whether it's contemporary or classic. Knowing the size is also a challenging mission here when you want it to be a secret, not a dating-out shopping for the sing. Mostly, a plain or simple designed ring seems to suit for everyone.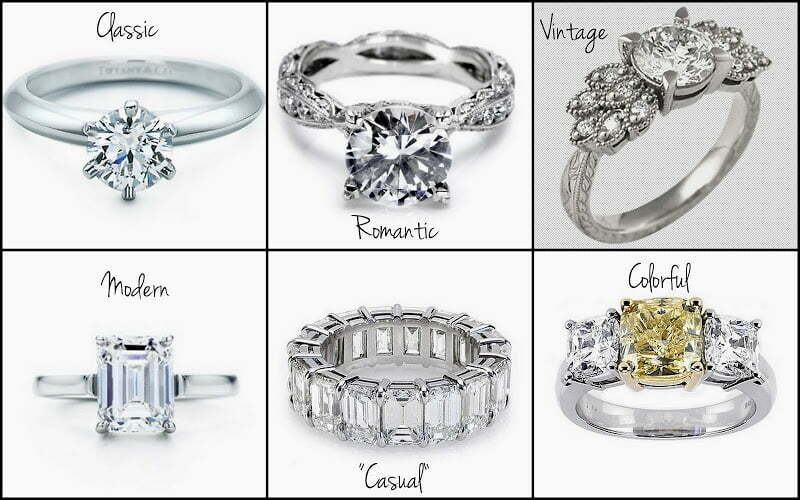 2. Style of Wedding Bands:
It should be decided by both bride and groom. Follow your instincts with the look and design of your ring and asking yourself whether you will be comfortable wearing every day for the rest of your life. The traditional plain gold wedding band will be in style for years to come. If that's too plain for you, consider a beaded edge or an engraved style. For a slightly flashier look, what about channel-set diamonds? You should also think about whether to engrave your wedding rings, and what they will say.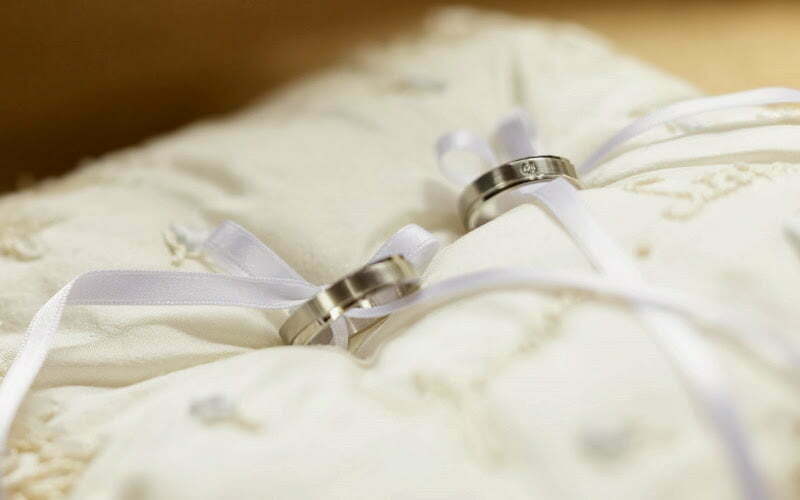 Primary engagement ring and wedding band metal choices include:
Yellow gold: Gold is a symbol of the warmth and love. Look at the mark inside the band to see what quality the gold is – usually 14k, 18k, or 24k. While 24k is the most pure, it is also the softest. If you work with your hands, you may want to choose 14k or 18k to prevent scratches.
White Gold: A hot trend because it coordinates with both silver and platinum jewelry, yet is cheaper than platinum.
Platinum: This very stylish metal is also the hardest metal, marking for symbol of enduring love. It is not mixed with the lesser metals, platinum is safe for those with allergies. However, you'll pay more for platinum than for gold.
Precious Gems: When considering precious gems, remember that you will likely wear this ring every day. Therefore, while softer stones can be beautiful, they aren't the best choices for an wedding band or engagement ring. Jewellers use Mohs scale to rate the gems and which under band 7 is not recommended for an engagement ring. You should also know that a general rule of thumb is the darker the color, the more expensive the stone.
To help you out, here's a list of common stones, and their hardness level:
Diamonds 10
Rubies 9
Sapphire 9
Emerald 8
Topaz 8
Aquamarine 7.5 to 8
Amethyst 7
Garnet 6.5 to 7.5
Opal 6
Need more advices from wedding specialists? You are welcome to your homepage theplannersvn.com or facebook page facebook.com/theplannersvn/